Financing Cannabis Funding Sources
Many Work with Third Party Originators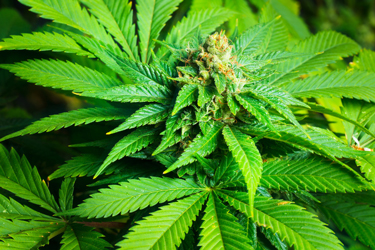 Alliance Commercial Capital
Alternative Finance Network
Cannabis Equipment Leasing
International Financial Services (IFS)
NEC Financial Services
Number One Enterprise
Prime Commercial Lending
Slim Capital
Vertical Companies
XS Equipment Leasing Solutions


----------------------------------------
Alliance Commercial Capital, Inc
161 North Clark Street, 16th Floor
Chicago, Illinois, 60601
888-727-9960 Ext# 6078
Fax: 312-664-3021
sam@accleasing.com
www.accleasing.com
Cannabis Program Highlights:
Loan Size: $25,000 - $10,000,000+
Collateral: lighting, HVAC, benching, extractors, irrigation, CCTV & related cannabis equipment
Locations: Nationwide
Business: The owner/tenant must be licensed and regulated by the State. Personal Guarantees required from all owners. Minimum credit score preferred 700. No bankruptcies in the last 7 years. No unresolved state or federal tax liens.
Application Only: $50,000.
Documentation required: Submit with our attached credit application, copy of vendor invoice/quote, Bank statements for the last 4 months and copy of State Cannabis License
Time in Business: 2+ years
Terms are from 2 to 5 years
Interest rates typically average 9-12.75%
Full Disclosure: Over $50,000
Documentation required: Same as above plus Personal and Corporate tax returns for last 3 years, Personal financial statement for all owners, Debt Schedule, Latest interim Financial Statements.
Start-Ups: Unsecured Business Finance (UBF) program up to $150,000/owner based solely on personal credit. Submit with credit application only.
MoneyTrac Technology, Inc. ("MTT"), a subsidiary of Global Payout, Inc. (OTC:GOHE) , has established and is now marketing an alternative banking solution for the Cannabis industry.
MTT currently has the ability to integrate and streamline electronic payment processing such as E-wallet, mobile applications, debit cards, and credit cards. Currently, MoneyTrac Technology has strategic partnerships with top cannabis services such as GreenRush, BlazeNow, High Grade Management Group, and PotSaver, which was a majority acquisition last October.
According to Bloomberg, "MoneyTrac Technology, Inc., through its subsidiary, provides electronic wallet and e-banking financial solutions for the marijuana industry. It offers financial technology, which includes an e-wallet and mobile app that allows users to access financial information. The company also provides white labeling services; mobile platform to manage financial transactions; and solutions for accessing account information, making payments, and online bill pay activities. In addition, it offers transaction management services."
----------------------------------------
Alternate Finance Network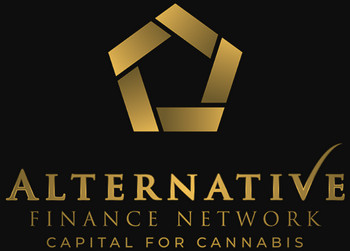 Alternate Finance Network
Scott Jordan
303-887-2750
sjordan@altfinnet.com
www.AltFinNet.com
Scott Jordan has been called by Fox news The "Marijuana Money Man." He states he has created a virtual marketplace for cannabis business owners seeking funding for equipment finance, real estate and working capital. His says his company is "combining the best of breed of lenders that have been vetted and have helped him complete over $200 million in deals since 2014. This provides a 1-stop shopping experience for cannabis borrowers.
The Alternative Finance Network completes deals from $500K up to $20 million with access to private money, credit union and bank rates starting as low as 7.75%.He also has introduced a warehouse line of credit for lessors wanting to have access to a credit facility where cannabis is not a restricted industry.
The company has reportedly been providing funding for many of the most well-known brands in the industry companies like TILT Holdings, Harborside, Weed Maps, The Green Solution and more and is open to working with brokers on deals in excess of $500,000.
To find out about the Alternative Finance Network Click Here for More Information :
https://media.publit.io/file/h_480/Marijuana-Money-Man_10-Final.mp4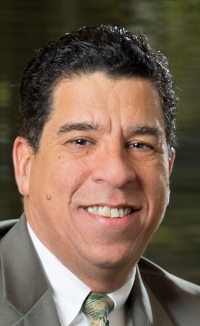 Scott Jordan
Founder
Alternative Finance Network
www.AlternativeFinanceNetwork.com
D- 303-887-2750

2 Recent Completed deals
Tilt Holdings Press Release Revolving Line of Credit Prime +3.5%
Stem Holdings Sale Leaseback Announcement
----------------------------------------
Cannabis Equipment Leasing


Forum Financial Services has been involved in the Cannabis/CBD marketplace for over a year, launching a specific website geared for this industry: www.cannabisequipmentlease.com.


Tim O'Connor, Vice President, says, "Over the past year we have written and closed over a dozen leases. Most have been in the medical marijuana space and now we are expanding into the hemp/CBD industry."

"Most of our transactions were direct. We have two approved brokers that we have completed transactions with and are looking to possibly add one or two more. We are funding our own transactions, which makes us unique in the space. Well capitalized companies with solid management are what we have focused on, mostly "corporation only." Although, we have done a couple start-ups based on solid collateral and decent opening balance sheets."

"As is the case with Forum Leasing, we do not offer ANY type of lease or financing for equipment located in California. We do offer leasing and are open for business for companies that have equipment installed/located in all the other 49 states."

Tim O'Connor
Forum Leasing
tim@forumleasing.com
PH.: 972-690-9444 EXT. 225
Cell: 214-717-2916
www.cannabisequipmentlease.com
www. http://forumleasing.com



----------------------------------------

International Financial Services dba IFS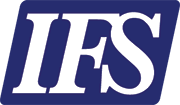 "IFS has approved our 1st deal in the cannabis industry! We are now able to consider established companies with accountant prepared financial statements (or tax returns) within the cannabis industry.
"NOTE: We won't consider any start-ups. Must have at least 3 full years in business. Please contact me for more information or to preview a deal."
Dara Dietmeyer, VP
Credit & Syndications
847-932-0912 direct
ddietmeyer@ifsc.com
INTERNATIONAL FINANCIAL
SERVICES CORPORATION
www.ifsc.com
----------------------------------------



Over the past few years, as more states have legalized the sale and use of cannabis products, NEC Financial Services has funded transactions for assets such as POS Systems, CCTV, security and access control, IT and more.
As we enter our 35th year in business, we recognize the continuing industry expansion will increase demand for the financing of capital-intensive projects from growers, distribution and ultimately retail sales.
Our history of flexibility and competitive offerings should continue to be attractive to vendors selling into the legal cannabis industry and their customers.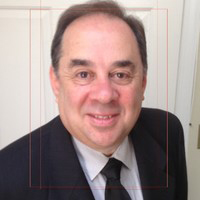 Colin Rosenmeyer, CLFP
Director – Business Development
Ph: (800) 451-5361 x 302
E-Mail: colin.rosenmeyer@neclease.com
www.neclease.com

----------------------------------------
Number 1 Enterprises, Inc.
Funding Cannabis, Marijuana, CBD, Hemp Businesses

"We specialize in structuring your capital infusion. Number 1 is a group of reformed bankers whom grew weary of declining great clients because their loan requests did not fit into the traditional lenders' 'box'."
Through a network of over 8,000 Funding Sources: Private Investors, Investor Groups, Lenders, Co-Brokers, Facilitators, Hedge Funds, etc., we help businesses acquire the necessary capital to grow their business:
Debt and Convertible Notes
Equity Capital
Unsecured Business Financing
Purchase Order Financing
Accounts Receivable Financing
Factoring
Companies have funded or in process of funding include:
1. Marijuana Grower, Extractor, Edibles Maker, Wholesaler, and Dispensary in Alaska
2. Medical Marijuana Conglomerate Acquiring a Building and Additional Capital for Operations in Nevada
3. Medical Marijuana Grower in Arizona
4. National Builder whom builds Grow-houses of all sizes
5. Warehouse Builder in North Florida which leases the space to Cannabis Grow-houses
6. Grower in Northern Nevada
7. Builder & Grower in New Jersey
8. Cannaceuticals and Hemp-based Nutritional Product company based in Florida and Pennsylvania
9. CBD Oil Manufacturer
10. CBD Oil Wholesalers
11. CBD Oil Retailers
"We will leave no stone unturned to ensure every available option for acquiring your business capital.
"With Number 1, We get it done!"
Andrew DiAlberto, President
Number One Enterprises, Inc. 3100 NW 46th St.
Suite 208
Ft. Lauderdale, FL 33309
Tel: 954-204-3292
Cell: 954-579-2584
E-Mail: andrew@number1ent.com
----------------------------------------
Prime Commercial Lending Offers
New Financing Options for Cannabis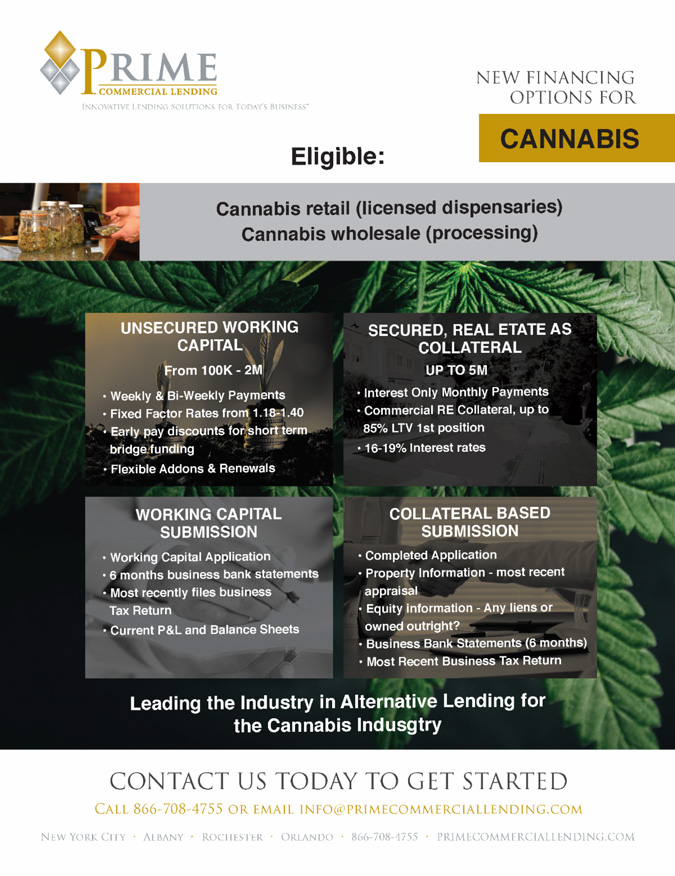 Gary Lockwood
Vice President Business Development
Prime Commercial Lending
Direct: (845) 401-2759
Office: (866) 708-4755
Fax: (518) 677-1071
Email: gary@primecommerciallending.com
Website: www.PrimeCommercialLending.com


----------------------------------------


CANNABIS: This is an industry that has seen tremendous activity and interest this year! The Cannabis space has the highest year over year growth. SLIM is fortunate to have the opportunity to invest in these businesses and be a part of a growing market.

For more information, please contact us at: deals@slimcapital.com or visit Slim Capital website at www.slimcapital.com

SLIM Capital, LLC
Shervin Rashti, CLFP, CEO
shervin@slimcapital.com
(310) 499-2506
Main: (310) 499-2562 x108
www.slimcapital.com




----------------------------------------

Vertical Companies

Scott Jordan
Managing Director
Financial Services
Englewood, Colorado
sjordan@vertcos.com
303 887 2750
https://www.linkedin.com/in/thescottjordan/

Scott Jordan leads Vertical's financial services arm. He has been in Colorado providing access to capital for marijuana business owners since 2009 and has been called "The Marijuana Money Man" by Fox San Francisco and the Denver Post. He created one of the first companies to provide debt-based capital, Dynamic Alternative Finance in 2014, and arranged over $30 million in funding before accepting the position with Vertical as President of the newly created Financial Services division.

----------------------------------------

Specialists in cannabis and hemp company leasing
Xtraction Services Announces Name Change to XS Financial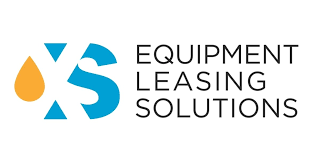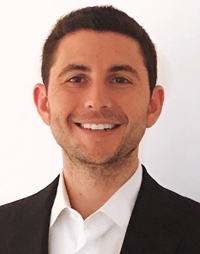 David Kivitz, Chief Executive Officer of XS, said, "We have grown tremendously since inception in 2017, building out our services and refining our business model. The new name clearly identifies who we are and what we do.
About Xtraction Services
Founded in 2017, XS specializes in providing equipment leasing solutions in the United States to owner/operators of cannabis and hemp companies, including cultivators, oil processors, manufacturers, testing laboratories, among others. In addition, XS provides a full range of consulting services, including equipment selection and procurement, through its network of preferred vendor partnerships with original equipment manufacturers and equipment distributors. This powerful dynamic provides an end-to-end solution for customers, which results in recurring revenues, strong profit margins

For more information please contact Xtraction Services:

David Kivitz
Chief Executive Officer

Antony Radbod
SVP, Sales and Marketing
Tel: 1-407-900-4737, Ext. 5
Email: ir@xtractnow.com
www.xtractnow.com
----------------------------------------

dw@dwevents:
"I do know a bit about canna finance in the US and have actually completed a deal or two (it's mainly all convertible debt). I ran an event in NYC for over 200 investors at Chelsea Piers and I helped organize, promote and sell out the first Weed Stock conference in Colorado. I have been an investor in the industry since 2013.
"There are no miracle answers for leases (in most states, ownership of canna assets without being licensed as a canna business would prohibit leasing). Most deals are done as loans with a conversion provision and pretty harsh default penalty.
"One thing lenders have to keep in mind is that bankruptcy (other than just a state bankruptcy) isn't available to canna debtors. Federal judges won't hear the cases and will dismiss them if they get filed. In fact most disputes that wind up filed in federal court get dismissed and refiled in state court."
Organigram Enters into Letter of Intent
with Farm Credit Canada for $10 Million
http://leasingnews.org/PDF/Organigram2017.pdf