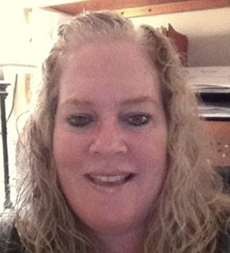 Lisa Gunville Gargiulo was re-hired as Program Manager of National Accounts at Balboa Capital, Irvine, California; based greater Boston, Massachusetts area.
(Readers might recall that Ms. Gargiulo was the subject of a lawsuit which alleged that she illegally downloaded confidential reports of Balboa's competitor, Time Payment Systems, then provided those reports to Balboa in exchange for a job at Balboa. Although the case was settled for an undisclosed payment by Balboa and Ms. Gargiulo resigned, Balboa has now re-hired her as a Program Director. The facts of surrounding the lawsuit between Balboa, Gargiulo, and Time Payment Systems were detailed in a two part article by our legal editor, Tom McCurnin:http://www.leasingnews.org/Pages/balboa_stealing.html)

August, 2012, she was owner and operator of Maxwell's Candy & Gifts, Inc. She had joined Balboa Capital as Regional Manager in the POU Water Industry (November, 2011-August). Previously, Account Executive, TimePayment Corp (February, 2006–October, 2011); Accounting Supervisor, Sigarms (2001–2005).