Friday, April 3, 2020


Today's Leasing News Headlines

New SBA Loan Program – CARES Act
Help for small businesses during the pandemic
Lendio to Hire 200 Agents to Match Small Businesses
With CARES Act Loans
ELFA Releases Informational Video on
COVID-19 Relief for Small Businesses-Cares Act
New Hires/Promotions in the Leasing Business
and Related Industries
Developing Strong Leaders for the Commercial
Equipment Finance and Leasing Industry
By Scott Wheeler, CLFP
The Numbers Behind the Hospital Ships
Patient capacity & crew of a Mercy-class hospital ship
New Warriors Lifting U.S. Flag
Cartoon
Insurance Recovery Fund for Business
In Active Proposal…
CFPB addresses credit reporting
in latest policy statement
California Department of Business Oversight
Sues Student Loan Servicer PHEAA/FedLoan
Five Films turned have confined spaces into art
Rope/Birdman of Alcatraz/The Collector/10 Cloverfield Lane
The Bitter Tears of Petra von Kant--reviews by Fernando Croce
Australian Cattle Dog/Blue Heeler/Rottweiler (mixed)
Marina Del Rey, California Adopt-a-Dog
2020 AACFB Meet the Funder-Associate Webinar Series!
Register now for any or all of these free webinars
News Briefs---
Coronavirus: San Francisco Bay Area health officials
now recommend wearing face coverings
Navy removes commander of aircraft carrier hit
by coronavirus outbreak/ Went Out Chain of Command
Cash App, Venmo, and Zelle are offering to help
the US government send stimulus payments to consumers
71 infected with coronavirus at Sacramento church
Congregation tells county 'leave us alone'
Bankrupt restaurant owner CraftWorks fires
nearly 18,000 workers
Sysco switches to selling frozen food
amid hotel, restaurant closings
Boeing offering buyouts
as it projects recovery will take years
Zoom Issues Apology After Security Lapses
"Originally build for security reviews and have full IT support"
Tesla: Vehicle deliveries topped 88,000 between
January and March
Preliminary NA Class 8 net orders
in March fell to 7,800 units
Broker/Funder/Industry Lists | Features (wrilter's columns)
Top Ten Stories Chosen by Readers | Top Stories last six months
www.leasingcomplaints.com (Be Careful of Doing Business)
www.evergreenleasingnews.org
Leasing News Icon for Android Mobile Device

May Have Missed
Poem
Sports Brief----
California Nuts Brief---
"Gimme that Wine"
This Day in History
SuDoku
Daily Puzzle
GasBuddy
Weather, USA or specific area
Traffic Live----
######## surrounding the article denotes it is a "press release," it was not written by Leasing News nor has the information been verified. The source noted. When an article is signed by the writer, it is considered a "byline." It reflects the opinion and research of the writer.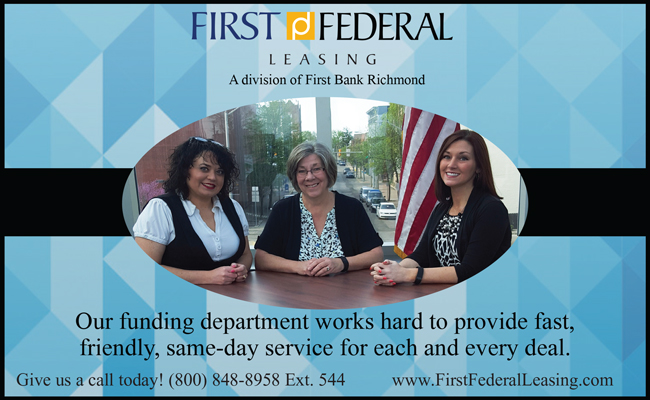 Please send a colleague and ask them to subscribe. We are free
Email kitmenkin@leasingnews.org and in subject line: subscribe

[headlines]
--------------------------------------------------------------
New SBA Loan Program – CARES Act
Help for small businesses during the pandemic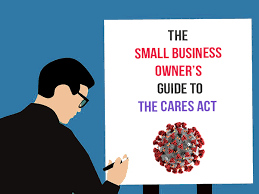 Last week, the Coronavirus Aid, Relief, and Economic Security (CARES) Act was signed and, on Tuesday, the Small Business Administration (SBA) and the U.S. Treasury Department announced they "initiated a robust mobilization effort of banks and other lending institutions to provide small businesses with the capital they need."

The $349 billion Paycheck Protection Program, which is part of the CARES Act, will give small businesses access to capital. The SBA's goal, according to Administrator Jovita Carranza, "is to position lenders as the single point-of-contact for small businesses—the application, loan processing, and disbursement of funds will all be administered at the community level."

Lenders, using their own systems and processes to make these loans, can start the process as early as this week.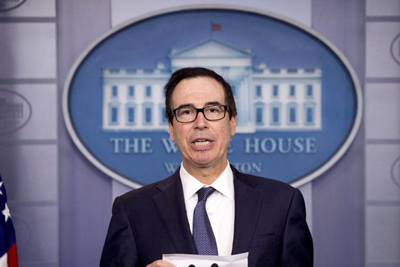 What's in the legislation? It provides "eight weeks of payroll and [some overhead costs] to keep workers employed," says Treasury Secretary Steven Mnuchin.

He adds they "expect to have this program up and running by April 3rd." (Small banks are pushing to have the date delayed as they are "not ready." It appears Monday is the kickoff. Since the SBA has not released the rules, no one really knows the final loan process and terms. Editor. ) The idea is "businesses can go to a participating SBA 7(a) lender, bank, or credit union, apply for a loan, and be approved on the same day. The loans will be forgiven as long as the funds are used to keep employees on the payroll and for certain other expenses."

No collateral or personal guarantees are required for this new loan program—and there won't be any SBA fees. All loan payments will be deferred for six months. Importantly, the SBA wills also forgive the portion of the loan proceeds that are used to cover the first eight weeks of payroll costs, rent, utilities, and mortgage interest.

All loans under this program will have the following identical features:
Interest rate of 0.5%
Maturity of 2 years
First payment deferred for six months
100% guarantee by SBA
No collateral
No personal guarantees
No borrower or lender fees payable to SBA

Here's a sample application form. Go to SBA.gov/Coronavirus for more information on SBA's assistance to all small businesses. Here are some FAQs from the Washington Post.

SmallBizDaily.com



[headlines]
--------------------------------------------------------------
#### Press Release ###########################

Lendio to Hire 200 Agents to Match Small Businesses
With CARES Act Loans

The aggressive workforce expansion will enable Lendio to help meet the demand for emergency capital made available by the SBA's Paycheck Protection Program
Lehi, Utah – Lendio has announced plans to hire up to 200 full-time small business loan agents. In recent weeks, Lendio has seen a 60% increase in average daily loan demand due to the coronavirus pandemic and its devastating effects on small businesses. With the recent passing of the CARES Act and the inclusion of banks, credit unions and FinTech lenders in the distribution of $350 billion in small business loans, Lendio anticipates loan demand to increase over 300%. Lendio is committed to helping business owners navigate through the application process and is in need of additional team members to meet the demand.
Lendio is a free online service that helps small business owners find the right loans for their diverse needs, including the funds set aside as part of the Paycheck Protection Program (PPP) under the CARES Act. Agents will be responsible for fielding an influx of inbound leads, conducting needs analyses, explaining the PPP loan process to borrowers and gathering documentation.
Throughout the nation, coronavirus-driven layoffs continue to reach unprecedented levels. Amid the job losses and furloughs, many workers find themselves seeking temporary or new positions. Additionally, many college students have returned home and are looking for employment as classes have gone online. Lendio's small business loan agent position is suited for those interested in temporary to hire opportunities, contingent upon performance and company growth. These new hires will be working remotely during COVID-19 closures and will transition to Lendio's Lehi, Utah headquarters when deemed safe to return to the workplace.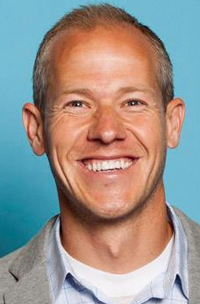 Brock Blake, CEO and co-founder of Lendio, said, "While we are devastated to see small businesses around the country hurting, we are hopeful that the recently-passed CARES Act will alleviate some of the pain business owners are feeling.
"We're anxious to hire these loan agents who can help small business owners get quick access to this capital. They will be on the front lines of helping the American economy get back on its feet."
Founded in 2011 by Brock Blake and Trent Miskin, Lendio is now the nation's largest small business loan marketplace. To-date, Lendio has facilitated over $2 billion in financing through more than 100,000 small business loans and has become a trusted advocate for small business owners seeking to understand their financing options, especially during these turbulent times.
Lendio was recently recognized by Glassdoor as one of the Top 50 Workplaces and has been certified for four years running as a great workplace by the independent analysts at Great Place to Work®. In addition, Lendio ranks on Fortune's Best Workplaces in Financial Services & Insurance and Inc.'s Best Workplaces.
To get more details about the open positions and to apply, visit lendio.com/careers.
About Lendio
Lendio is a free online marketplace that leverages machine learning to help business owners find the right small business loans within minutes. With a network of over 75 lenders offering multiple loan products and over 100,000 small business loans funded, Lendio's marketplace is the largest in the country and the center of small business lending. Based in the Silicon Slopes of Lehi, Utah, Lendio was recently recognized by Glassdoor as one of the Top 50 Workplaces and has been certified for four years running as a great workplace by the independent analysts at Great Place to Work®. In addition, Lendio ranks on Fortune's Best Workplaces in Financial Services & Insurance and Inc.'s Best Workplaces. For every new loan facilitated on Lendio's marketplace platform, Lendio Gives, an employee contribution and employer matching program, provides a microloan to a low-income entrepreneur around the world through Kiva.org. More information about Lendio is available at www.lendio.com. Information about Lendio franchising opportunities can be found at www.lendiofranchise.com.
###### Press Release ############################


[headlines]
--------------------------------------------------------------
###### Press Release ############################
ELFA Releases Informational Video on
COVID-19 Relief for Small Businesses - Cares Act

Washington, D.C. – The Equipment Leasing and Finance Association today released a new video interview on important components of the Coronavirus Aid, Relief, and Economic Security (CARES) Act. This new resource provides an overview of loans available for small businesses in response to the COVID-19 pandemic that both ELFA member companies and their customers should be aware of. The video, "SBA Lending Programs in Response to COVID-19: What Equipment Finance Companies Need to Know," is available at www.elfaonline.org/news/videoSBA.

The video features a discussion between Andy Fishburn, ELFA Vice President of Federal Government Relations, and SBA expert Charles Rho, President of Velocity SBA, an affiliate of ELFA member company Crossroads Equipment Lease & Finance LLC. A key focus of the discussion is the Paycheck Protection Program, which will provide approximately $350 billion in loans through the SBA 7(a) program.

Topics include:
The current SBA 7(a) market
The SBA Disaster Loan Program
Overview of the Paycheck Protection Program
Who is eligible for the program?
How can companies apply?
Advice for equipment finance companies: Should you advise your customers to apply?
Tips if you are interested in becoming a lender
Watch the video at www.elfaonline.org/news/videoSBA.

About ELFA
The Equipment Leasing and Finance Association (ELFA) is the trade association that represents companies in the nearly $1 trillion equipment finance sector, which includes financial services companies and manufacturers engaged in financing capital goods. ELFA members are the driving force behind the growth in the commercial equipment finance market and contribute to capital formation in the U.S. and abroad. Its 575 members include independent and captive leasing and finance companies, banks, financial services corporations, broker/packagers and investment banks, as well as manufacturers and service providers. For more information, please visit www.elfaonline.org.
#### Press Release ##############################


[headlines]
--------------------------------------------------------------
New Hires/Promotions in the Leasing Business
and Related Industries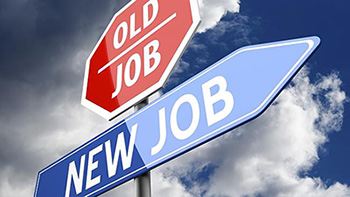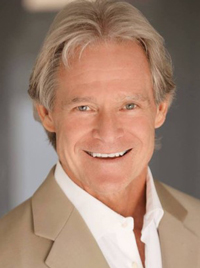 Jeffrey Almond was hired as Assistant Vice President, Director Originations, Wintrust Commercial Finance (WCF), a division of Wintrust Asset Finance, Inc. "(He)...will be responsible for transaction underwriting, documentation, and portfolio management of equipment loans and leases." Previously, he was Director of Originations, Angel Capital Finance (November 2018 - March, 2020); Vice President, Texas Regional Sales Manager, Washington Federal (August, 2017 - November,2019); Vice President, U.S. Bank Equipment Finance (January, 2016 - June, 2017); Director, Southwest Originations, NXT Capital (January, 2014 - December, 2015); Vice President, Peoples Capital and Leasing Corp. (February, 2012 - January, 2014); South Central Regional Sales Manager, SL Financial Services (June, 2008 - February, 2011). Phillips University. BA, Accounting. Philips University, Oklahoma. Bachelor of Science. BS, Accounting and Finance. https://www.linkedin.com/in/jeffrey-almond-22295a/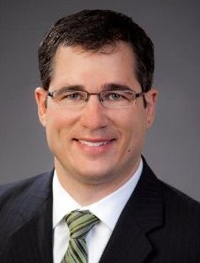 Brian Blend, CPA, has joined Hitachi Capital America Corp. as Regional Controller. He is based in Columbus, Ohio. Previously, he was Controller, Freeland Contracting Co. (March, 2018 - March, 2020); Controller, Nickolas Savko and Sons (September, 2017 - March, 2018); Controller, Black Box Network Services,( February, 2014 - September, 2017); Vice President of Finance, Acree Daily Integrated Systems/Xentry Systems Integration (2009 - 2014); Controller, Hagglunds Drives (2008 - 2009). He joined The W.G. Fairfield Company as Project Manager, 2001; promoted Controller, 2006. Licenses and Certifications: CPA, Accountancy Board of Ohio. Credential ID 45747. Education: Miami University. Bachelor's Degree, Accounting (1997 - 2001). Ashland University. Masters for Business Administration (M.B.A). Business Administration and Management General. (2002 - 2005). Activities and Societies: Delta Mu Delta, International Honor Society in Business. https://www.linkedin.com/in/brian-blend-cpa-mba-586ab380/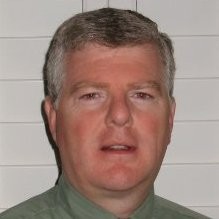 Joe Egitton was promoted to ELS Sales Manager, Equipment Finance Manager, Bank of the West. He is located in Atlanta, Georgia. He joined the firm July, 2014 and last served as Wholesale Relationship Manager. Previously, he was at GE, starting November, 1999 as National Sales Manager, GE Commercial Distribution Finance; promoted March, 2003, Black Belt; promoted National Director of Sales, November, 2005, GE Commercial Finance; promoted National Account Manager; promoted Vice President, Regional Sales, GE Capital, March, 2010. Prior, he was National Sales Manager, Deutsche Financial Servicers (1988 - 2003); Regional Finance Manager, Carrier Distribution Credit Corporation (June, 1994 - November, 1999); Regional Finance Manager (1991 - 1994). Education: Le Moyne College. BS, Business Administration (1980 - 1982). Onondaga Community College. Associate of Science (A.S). Finance General (1975 - 1979). https://www.linkedin.com/in/joeegitton/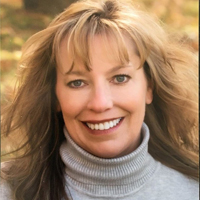 Heather Greene was hired as Senior Sales Support Specialist, TCF Capital Solutions, Minnetonka, Minnesota. Previously, she was at Hitachi Capital America Corporation, starting June, 2015 as Vendor Program Manager; promoted April, 2018, Program Manager. Team Lead 1. Vendor Program Manager, Creekridge Capital LLC (May, 2012 - May, 2016); Marketing Associate, U.S. Bancorp Leasing and Financial (February, 1998 - July, 1999); Leasing Associate, Sunrise Leasing (1990 - 1996). Education: University of Minnesota. Bachelor of Arts, Speech Communication. UMD. https://www.linkedin.com/in/heather-greene-aa547b15/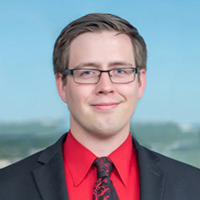 Jeremy Philips was hired as Financial Analyst, Wintrust Commercial Finance (WCF), a division of Wintrust Asset Finance Inc., Frisco, Texas. "(He)...will be located in WCF's Frisco headquarters and will be responsible for transaction underwriting, documentation, and portfolio management of equipment loans and leases." Previously, he was Bizops Staff, CLA (CliftonLarsonAllen) (November, 2018 - March, 2020); Financial Analyst, MWA CPAs and Business Advisors (May, 2018 - October, 2018); Student Assistant, Texas Tech University (August, 2015 - May, 2017). Education: Texas Tech University, Rawls College of Business. Bachelor's degree, Finance, General (2012 - 2017). https://www.linkedin.com/in/jeremy-ryan-phillips/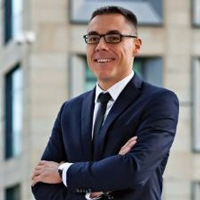 Tomasz Sudaj was hired as Senior Consultant, Invigors EMEA Ltd, the European arm of the Alta Group, Reno, Nevada. He is located in the Masovian District, Warsaw West County, Poland. "His appointment further strengthens the fast growing Invigors' team in continental Europe and brings additional capability, especially in supporting clients developing as a service offerings and digitalization. Tomasz is a highly experienced asset financier with over 20 years of experience working within the Polish leasing industry." Previously, he was Senior Partner and Co-Founder, Benefactor Consulting (January, 2019 - March, 2020; Partner and Co-Founder, OPM Sp. z.o.o.sp.k (September, 2019 -January, 2019); Executive Coach, Own Business (May, 2019 - Present); Managing Director of Market Strategy at Santander Leasing Polska (Previously BZ WBK Leasing, S.A.), Santander Leasing Polska (November, 2011 - April, 2019). Prior he was at Euopejski Funduza Lasingoway SA, starting September 2000, Sales Representative, Lease Specialist, Operational Employee in the Branch; promoted January, 2004, Vice Director of the Branch; promoted July, 2005, Director of the Branch; promoted March, 2009, Senior Relationship Manger, Corporate Business Line; promoted March, 2010, Vice Director of Sales and Customer Relationship Development; promoted November, 2010, Regional Sales Director, Central and North-Eastern Poland; Sales representative, PTU Norwich Union S.A.(April, 1999 - December, 1999). Licenses and Certification: International Certified Coac. Intenraintaion Coaching Community. Issued April, 2019. ProfessonalScrum Master 1. Scrum.Or, Issued March, 2019. Education: Wysza Szkola Bankowa we Wroclawiu. Postgraduate Studies, Valuation of the Property (2005 - 2006). Uniwerytet Lodzki. Master's degree, Finances and banking (1999 - 2002). Uniwersytet Lodzki. Licentiate degree, Finances and Banking (1996 - 1999). "Patrick Gouin, Executive Director of Invigors EMEA, said, "Tomasz joins us at a critical point for our industry and he will clearly be an excellent resource for our clients to draw on. His combination of strategic vision and ability to translate this into practical outcomes will be extremely valuable to our customers, especially in such unusual market conditions. Tomasz's passion and enthusiasm for his work are truly infectious and we're delighted to have him join the broader Invigors / Alta team". https://www.linkedin.com/in/tomaszsudaj/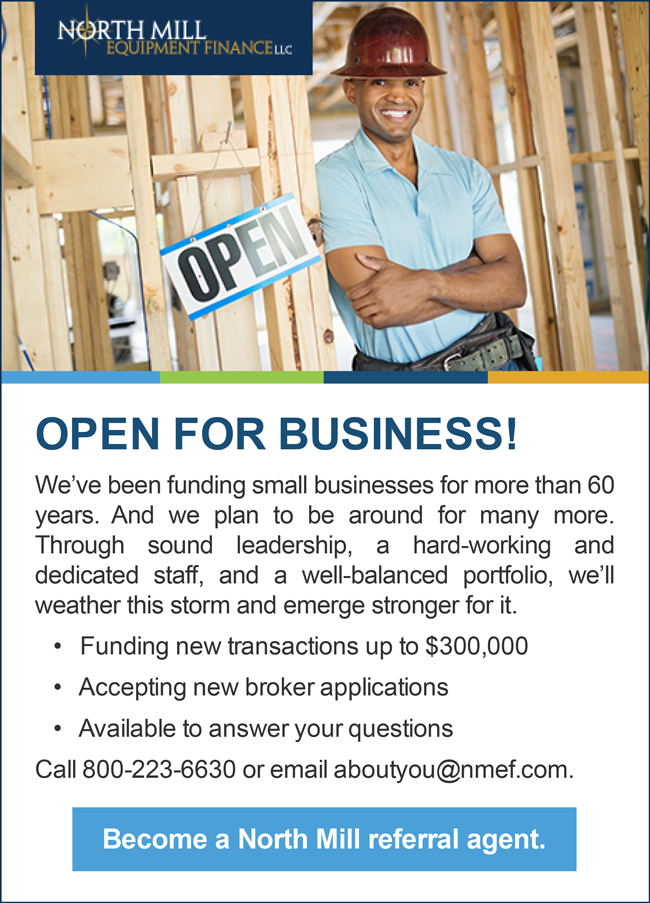 [headlines]
--------------------------------------------------------------
Developing Strong Leaders for the Commercial
Equipment Finance and Leasing Industry
By Scott Wheeler, CLFP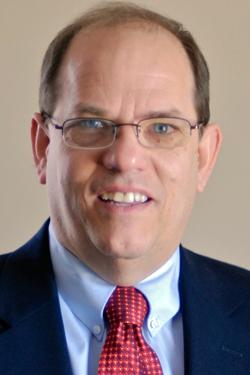 In less than a month, the world has been turned upside down; companies have been mandated to close their doors, employees are working from home, and our lives have changed dramatically. No one predicted this crisis would affect us all so quickly and so radically. In less than 30 days, the commercial equipment leasing and finance industry has:
Made swift decisions to protect the health and welfare of employees, partners, and clients.
Provided relief programs to clients in need. One company stated that it had multiple requests for deferred payments in one week and the following Monday had 7 times more in just one day.
Reallocated resources. Companies have moved sales professionals and credit analysts into portfolio management and customer service positions to accommodate changing circumstances.
Returned to the realization that "Cash is King." As with all businesses, financing and leasing companies are making decisions to secure their liquidity positions.
Created leadership teams to strictly focus on the impact of and response to the pandemic.
Re-assessed the meaning of quality assets, quality relationships, and quality outcomes. Companies are reviewing the basics of success in the industry and the lessons learned from previous downturns - how companies survive and thrive through adversity.
Leadership teams are not only reacting to the current situation, but are looking forward. Leaders are making prudent adjustments to protect their current assets and ensure that their companies are in a strong position to react to opportunities which will, in the near term, emerge in the market. As stated often in this newsletter, data and efficiencies are paramount in creating success. Leaders are evaluating the data and determining their path forward. They are scrutinizing processes, policies, and resources to determine the most efficient means forward. They are eliminating past assumptions which may no longer apply and creating a new game book based upon the facts on the ground. I am working with leadership teams to create prudent paths forward, to make necessary changes, and to position companies to thrive.
Wheeler Business Consulting works with management teams to further develop their talent, to identify and strengthen weak links within their organization, and to improve overall efficiencies. Wheeler Business Consulting works with banks, independents, captives, origination companies, and investors in the equipment leasing and finance arena. We provide training, strategic planning, and acquisition services. Scott Wheeler is available to discuss your long-term strategy, to assist your staff to maximize outcomes, and to better position your organization in the market.
Scott A. Wheeler, CLFP
Wheeler Business Consulting
1314 Marquis Ct.
Fallston, Maryland 21047
Phone: 410 877 0428
Fax: 410 877 8161
Email: scott@wheelerbusinessconsulting.com
Web: www.wheelerbusinessconsulting.com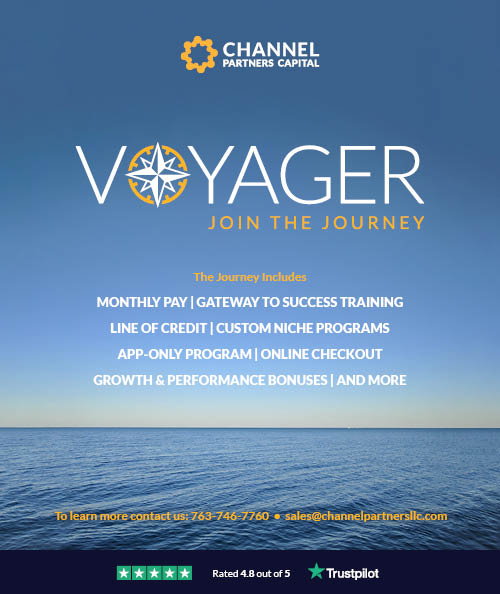 [headlines]
--------------------------------------------------------------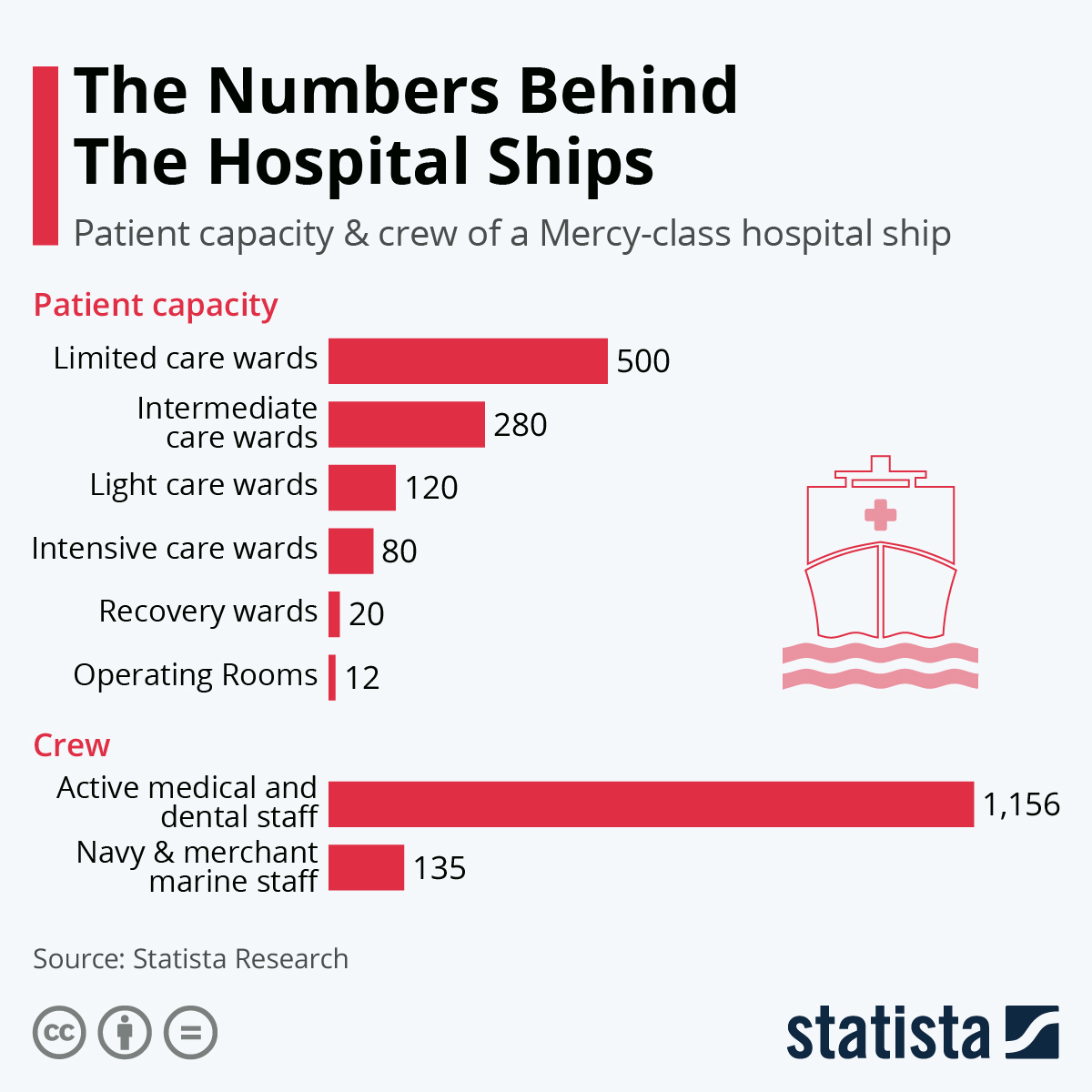 The pictures of the USNS Comfort arriving in New York City are likely going to prove historic. The massive hospital ship docked at Pier 90 on Manhattan's West Side and its presence is aimed at relieving pressure on hospitals overwhelmed by patients infected with COVID-19. This isn't the Comfort's first time in New York – it was also deployed to the city in the aftermath of 9/11.
The Comfort is one of two such hospital ships in the U.S. Navy, the other being the Mercy. The USNS prefix identifies both vessels as being non-commissioned ships owned by the Navy and operationally crewed by Military Sealift Command civilians. Converted from oil tankers, the ships are large, stretching 894 ft. and displacing 69,360 tons
They also have impressive medical facilities onboard with a capacity for 1,000 patients, 12 operating rooms, a pharmacy, oxygen producing plants, radiological services and an optometry lab among others. They have an active medical and dental staff of 1,156.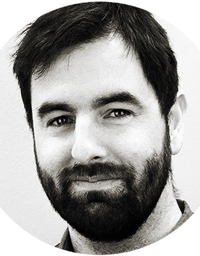 By Niall McCarthy, Statista
https://www.statista.com/chart/21298/numbers-behind-us-hospital-ships/

[headlines]
--------------------------------------------------------------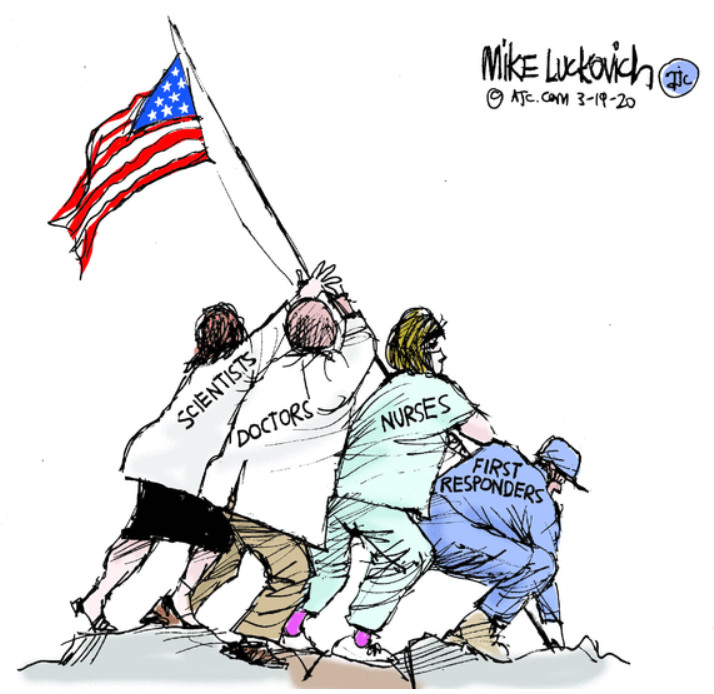 [headlines]
--------------------------------------------------------------
Insurance Recovery Fund for Business
In Active Proposal…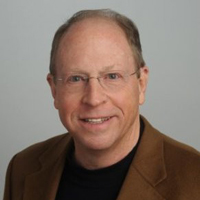 Steve Dinkelaker, President, American Lease Insurance Agency Corporation reports the Independent Insurance Agents of America, along with NAIC and NCCOIL Associations, propose a new "Recovery Fund" for "Business and Employee Continuity" that might possibly be considered as a federal insurance program for Phase IV pandemic legislation that would serve to get insurers involved in offering such extended BI coverage, backstopped by Federal Government, in much the same way that the US now handles flood insurance nationwide.
Recovery Fund Proposal:
http://leasingnews.org/PDF/recovery_fund2020.pdf


[headlines]
--------------------------------------------------------------
CFPB addresses credit reporting
in latest policy statement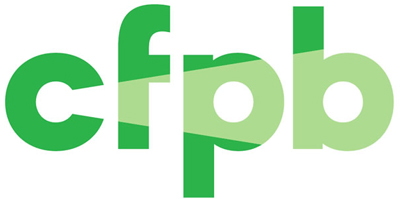 The Consumer Financial Protection Bureau addressed a crucial element of financial services thrown into a tailspin because of the COVID-19 pandemic.
On Wednesday, the CFPB released a policy statement outlining the responsibility of credit reporting companies and furnishers during the crisis. In response to the pandemic, the bureau acknowledged many lenders and finance companies are being flexible when it comes to consumers' making payments.
The bureau said its statement underscores that consumers benefit if lenders and finance companies report accurate information about these arrangements to credit bureaus, so that the credit reports of consumers are accurate.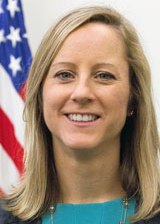 CFPB director Kathleen Kraninger, said, "During this time of uncertainty, we are providing clarity to ensure the consumer reporting industry can continue to function," .
"Consumers rely on their credit report to purchase a new car, their new home or to finance their college education," Kraninger said. "An effective consumer reporting system is critical in promoting fair and efficient access to credit in the consumer financial services market."
As lenders and finance companies continue to offer struggling borrowers payment accommodations, Congress last week passed the CARES Act. The act requires lenders and finance companies to report to credit bureaus that consumers are current on their loans if consumers have sought relief from their lenders due to the pandemic.
Officials explained the bureau's statement informs lenders and finance companies they must comply with the CARES Act. Officials added the bureau's statement also encourages lenders and finance companies to continue to voluntarily provide payment relief to consumers and to report accurate information to credit bureaus relating to this relief.
"The continuation of reporting such accurate payment information produces substantial benefits for consumers, users of consumer reports and the economy as a whole," the CFPB said.
In addition, in response to staffing and resources constraints on lenders and credit bureaus due to the pandemic, officials went on to mention the bureau's statement also provides flexibility for lenders and credit bureaus in the time they take to investigate disputes.
"The bureau specifically states that it does not intend to cite in an examination or bring an enforcement action against firms who exceed the deadlines to investigate such disputes as long as they make good faith efforts during the pandemic to do so as quickly as possible," officials said.
By SubPrime Auto Finance News Staff
##### Press Release ############################
[headlines]
--------------------------------------------------------------
California Department of Business Oversight
Sues Student Loan Servicer PHEAA/FedLoan

SACRAMENTO – Challenging industry claims that federal student loan servicers are largely exempt from state regulation, the California Department of Business Oversight (DBO) has filed a lawsuit to force the nation's second largest student loan servicer to comply with California's law to protect the state's 4 million student loan borrowers.
The lawsuit, submitted April 1 to the San Francisco Superior Court, requests an order requiring student loan servicer Pennsylvania Higher Education Assistance Agency (PHEAA), better known as FedLoan Servicing, to produce documents that detail the company's administration of a mismanaged grant program for teachers.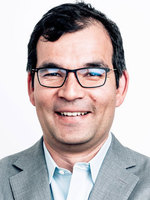 DBO Commissioner Manuel P. Alvarez said, "There can be no serious dispute that California has a compelling interest in protecting its student borrowers from poor servicing practices. These students comprise California's future and we cannot sit idly as struggling, well-meaning students fall further into default because of shoddy servicing.
"In the absence of any meaningful federal oversight, state regulation of student loan servicers is essential."
The grant program, known as the Teacher Education Assistance for College and Higher Education or TEACH program, has been the subject of servicer abuse since its inception in 2008. Federal audits found that student loan servicers given exclusive franchises to run the grant program were improperly converting thousands of the grants to student loans, which are much more profitable to service.
The TEACH grants have been administered since 2012 by PHEAA, which services more than $35 billion in student loans for more than 900,000 Californians. Californian's 4 million student loan borrowers owe more than $141 billion, or an average of $37,500 each.
Under California's 2016 Student Loan Servicing Act, the DBO began an examination of PHEAA in January. As part of the exam, the DBO repeatedly requested student and other records that would allow the DBO to determine whether PHEAA improperly converted TEACH grants of California teachers to loans. Improper conversions of the grants have in some cases added tens of thousands of dollars to individuals' student debt.
PHEAA has refused to provide the records, contending California's law is pre-empted by the federal Higher Education Act. PHEAA also contends the records are owned by the U.S. Department of Education (DOE) and cannot be released under the federal Privacy Act of 1974.
In 2012, the DOE granted PHEAA an exclusive contract to administer the TEACH grant program. Grant recipients are required to satisfy a specific set of eligibility criteria that includes teaching a minimum number of years in a low-income community. If recipients are later found to have failed to meet all the criteria, the grants are converted to federal loans.
Severe mismanagement of the TEACH program by PHEAA and an earlier servicer caused more than 10,000 teachers who had otherwise satisfied the obligations to have their grants erroneously converted to loans with back interest, a U.S. Government Accounting Office report found.
Notably, PHEAA had a significant financial incentive to convert the grants to loans. The servicer earned more than two times as much to service student loans as it did to service the grants. And when a grant recipient fulfilled all the requirements, PHEAA would no longer be paid anything for that person.
In December 2018, amid pressure from the media, advocacy groups, and federal lawmakers, the DOE announced a TEACH Grant reconsideration program for those who had grants erroneously converted into loans. But, in a bewildering move, the DOE left PHEAA in charge to administer the reconsideration process with no other checks or oversight, the lawsuit states.
"The federal government's lack of accountability and oversight in … the TEACH Grant program is not anomalous," the DBO lawsuit argues. "It has been regularly documented that there is lax oversight and no consistent or market-wide federal standards for student loan servicing, and servicers have had wide discretion to determine and implement their own policies, much to the detriment of student loan borrowers."
Nationwide, student loan debt exceeds $1.5 trillion and is the fastest-growing category of consumer debt. PHEAA services some 25 percent of federal student loans.
### Press Release ############################
[headlines]
--------------------------------------------------------------
Watch at Home
By Fernando F. Croce
With many of us spending plenty of time indoors, one way to avoid claustrophobia is to transform it creatively. Here are five films that have turned confined spaces into art.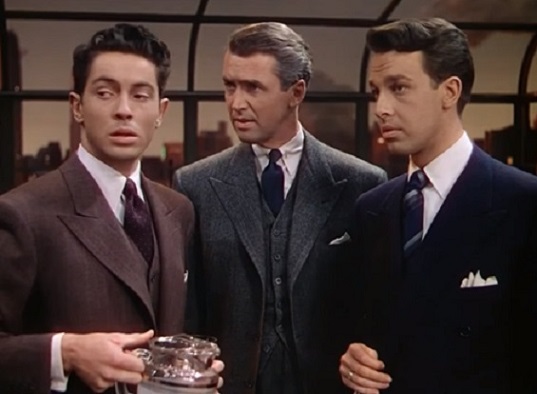 Rope (Alfred Hitchcock, 1948): Always up for a cinematic experiment, Alfred Hitchcock enjoyed pushing the medium to its limits while telling a suspenseful story. Such is the case in this virtuosic drama based on the disturbing real-life story of Nathan Leopold and Richard Loeb, which unfolds in a single setting in long takes stitched together to feel like one unbroken camera maneuver. Philip (Farley Granger) and Brandon (John Dall) are a pair of students who, as a philosophical exercise, murder another man. Hiding the corpse inside a chest, they throw a party and perversely invite the dead man's family, as well as their professor (James Stewart). More than a technical spectacle, Hitchcock's underrated classic is a pitiless moral study that burrows deep into the characters' and the audience's dark side.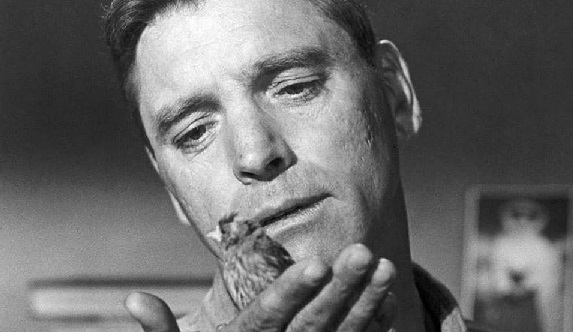 Birdman of Alcatraz (John Frankenheimer, 1962): Best remembered by his physical exuberance, Burt Lancaster gives a remarkably restrained performance as Robert Stroud, a convict who famously studied avian medicine over the course of five decades spent behind bars. Arrested in 1912 for murder, Stroud promptly locks horns with the warden (Karl Malden) and, after killing a guard, is sentenced to solitary confinement for the rest of his life. During this time, he develops a liking for birds, nursing a fallen sparrow back to life and treating canaries for himself as well as other prisoners. Unable to venture outside, he grows inwardly and expands his cell into a makeshift laboratory. Director John Frankenheimer ("The Manchurian Candidate") takes a sensitive look at a man's stubborn journey and a system's search for rehabilitation.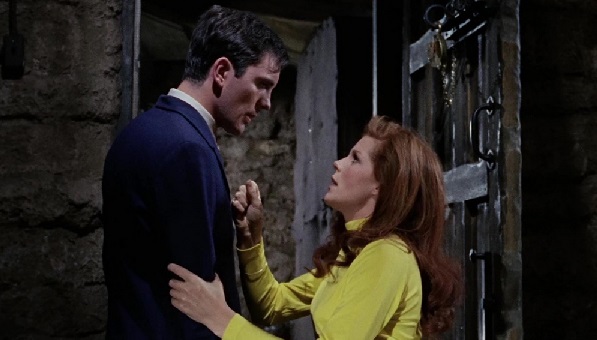 The Collector (William Wyler, 1965): A specialist in theatrical adaptations, director William Wyler ("The Best Years of Our Lives") had plenty of practice in dealing with confined yet dramatically-charged spaces. He had one of his most challenging projects in this screen version of John Fowles' novel, which focuses on two characters in often uncomfortably close quarters. Freddie (Terence Stamp) is a shy clerk who comes in possession of a large amount of money and buys a vast, isolated farmhouse. Fascinated with collecting butterflies, he has a crush on Miranda (Samantha Eggar), a young art student. One day he kidnaps her and keeps her trapped in the basement, hoping that she will get to know him and fall in love with him. The results are unnerving, unforgettable, and brilliantly acted.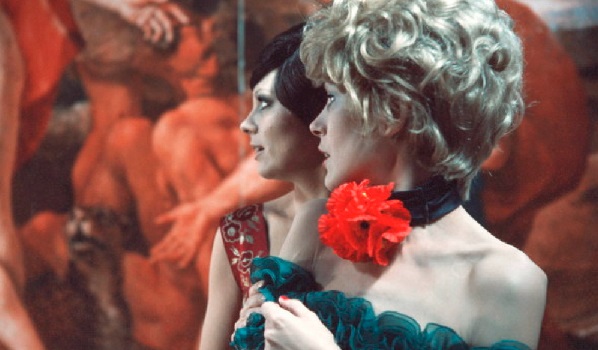 The Bitter Tears of Petra von Kant (Rainer Werner Fassbinder, 1972): German director Rainer Werner Fassbinder thrived on constant and painful shifts of power between characters, and he here has the perfect stage for the fireworks of human relationships. Petra von Kant (a remarkable performance by Margit Carstensen) is a haughty fashion designer who enjoys manipulating other people in often cruel ways. She meets her match in Karin (Hanna Schygulla), an aspiring young model with whom Petra falls madly in love. With the tables turned, she now learns about the obsessive, agonizing side of romance. Unfolding entirely in the protagonist's apartment/studio, the story gains enormous power from its claustrophobia, as Fassbinder contemplates the abrupt turns of a toxic relationship with a brutal yet tender eye. With subtitles.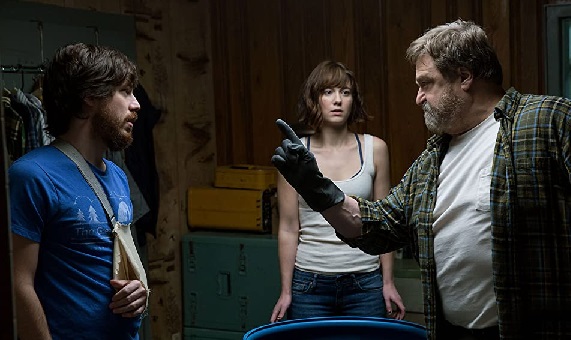 10 Cloverfield Lane (Dan Trachtenberg, 2016): A semi-sequel to the science-fiction hit "Cloverfield," this gripping tale creates its own distinctive atmosphere of suspense and dread. The story begins with Michelle (Mary Elizabeth Winstead)getting into an accident while driving through rural Louisiana, and then finding herself sharing an underground bunker with a burly paranoid named Howard (John Goodman) and a young assistant named Emmett (John Gallagher Jr.).Though Howard keeps claiming that chemical weapons have made the outside air toxic, Michelle becomes increasingly aware that there's equal danger in staying locked inside with him. An escape plan is hatched, but what if there's any truth to this doomsday scenario? First-time director Dan Trachtenberg makes smart use of claustrophobic space in this ingenious thriller, which boasts a smashing turn from Winstead.
[headlines]
--------------------------------------------------------------
Australian Cattle Dog/Blue Heeler/Rottweiler (mixed)
Marina Del Rey, California Adopt-a-Dog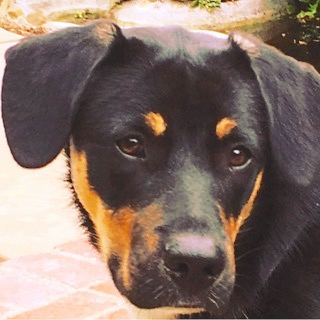 Manny

Male
Four Years Old
Weight: 55 lbs.
Neutered
Up to Date on Vaccinations
Microchipped Yes
For his new home: Can be with other dogs for companionship and adults that like to be active with him. He's been living with a small terrier mix.
Kids: Not young, adult kids-yes - he doesn't like hyper young children
Cats: Unknown
Dogs: OK around other dogs - enjoys playing
Housebroken: YES
Crate trained: NO
Sleeping: in room w/human on own bed

Leash/walks: He is good on a leash. He also hikes with his group.
Barking: When nervous or to alert
Toys: yes, enjoys toys/chews
Cars: Good in cars - loves to go with you.
Grooming: Good. bath him at home.
Shedding: Minimal
Food given: Dry food mixed with some wet food, chicken or ground beef.
Found: His mother (Aussie Shepard) was found in the dessert pregnant. She gave birth to 8 puppies and was adopted out very shortly after.
Extra Personality Notes : Manny is an extremely loyal and obedient dog but has a nervousness as well. He takes a little while to warm up to people but once you establish trust he will always be loyal. He is not good around children due to kids being more hyper than he's comfy with.
Starpaws Rescue
333 W. Washington Blvd P.O#309
Marina Del Rey, CA 90292
CONTACT: starpawsrescue@gmail.com
424-229-1614
website: www.starpawsrescue.org
[headlines]
--------------------------------------------------------------
2020 AACFB Meet the Funder-Associate Webinar Series!
Register now for any or all of these free webinars
Learn more about what our Gold Sponsors have to offer.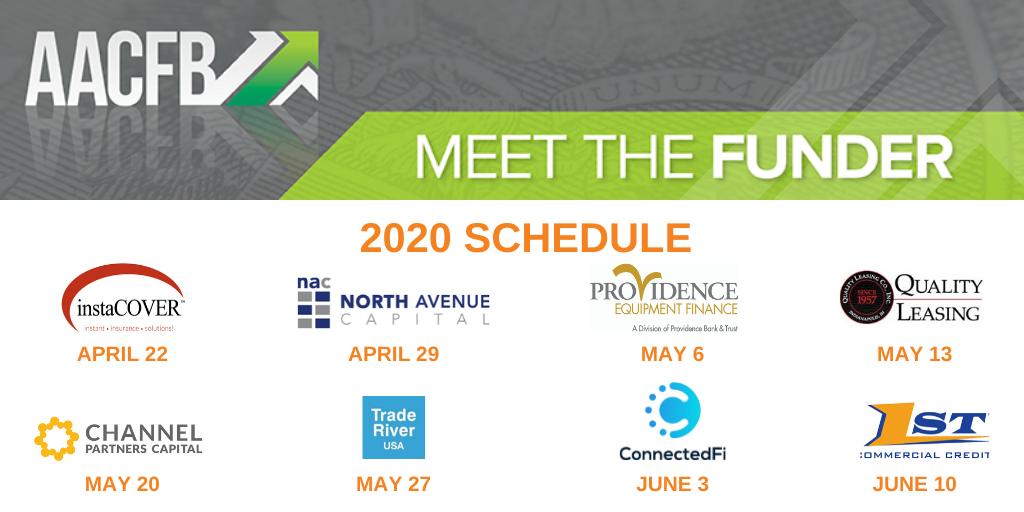 [headlines]
--------------------------------------------------------------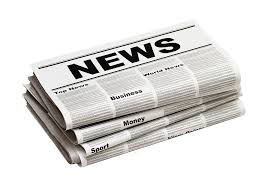 News Briefs----
Coronavirus: San Francisco Bay Area health officials
now recommend wearing face coverings
https://www.mercurynews.com/2020/04/02/coronavirus-bay-area-health-officials-now-recommend-wearing-face-coverings/
Navy removes commander of aircraft carrier hit
by coronavirus outbreak/ Went Out Chain of Command is Claimed
https://www.cnn.com/2020/04/02/politics/uss-roosevelt-commander-relieved/index.ht
Cash App, Venmo, and Zelle are offering to help
the US government send stimulus payments to consumers
https://www.businessinsider.com/cash-app-venmo-zelle-may-distribute-us-sti
71 infected with coronavirus at Sacramento church
Congregation tells county 'leave us alone'
https://www.sacbee.com/news/coronavirus/article241715346.html
Bankrupt restaurant owner CraftWorks fires
nearly 18,000 workers
https://nypost.com/2020/04/01/craftworks-restaurant-company-fires-nearly-18000-workers/
Sysco switches to selling frozen food
amid hotel, restaurant closings
https://nypost.com/2020/03/31/food-wholesalers-ply-survival-tactics-amid-hotel-restaurant-closings/
Boeing offering buyouts
as it projects recovery will take years
https://www.cnn.com/2020/04/02/business/boeing-buyouts-layoffs/index.html
Zoom Issues Apology After Security Lapses
"Originally build for security reviews and have full IT support"
https://www.cfo.com/cyber-security-technology/2020/04/zoom-issues-apology-after-security-lapses/
Tesla: Vehicle deliveries topped 88,000 between
January and March
Coronavirus caused shutdowns at plants in Shanghai and Fremont
https://www.mercurynews.com/2020/04/02/tesla-deliveries-topped-88000-between-january-and-march/
Just in:
Preliminary NA Class 8 net orders in March
fell to 7,800 units, down 45% from February and 51% lower than an easy year-ago comparison. March's Classes 5-7 net orders were 14,700 units, down 36% from February and 31% from year-ago levels. Complete industry data for March, including final order numbers, will be published by ACT Research in mid-April.

[headlines]
--------------------------------------------------------------


You May Have Missed---
'Car Guy' picks up a treasure trove of classic MGs in Los Gatos
Previous owner had kept the 15 cars sealed away for 25 years
https://www.mercurynews.com/2020/04/01/car-guy-picks-up-a-treasure-trove-of-classic-mgs-in-los-gatos/
[headlines]
--------------------------------------------------------------
In Bed All Day
You get to stay in bed all day.
You get to watch TV
Or lay around or read a book.
Your time is really free.
Forget your work, your empty desk
With files stacked to the ceiling
And loads of e-mails to be read.
We know how you are feeling.
Just settle back and rest a while.
We promise you no flack.
But when your rest is over, well,
We really need you back!
by Denise Rodgers
[headlines]
--------------------------------------------------------------

Sports Briefs---
Wimbledon canceled for first time since World War II
https://www.espn.com/tennis/story/_/id/28981311/wimbledon-cancelled-due-coronavirus-pandemic
NFL power rankings: Tom Brady's signing,
free agency moves spark big changes
https://www.usatoday.com/story/sports/nfl/columnist/nate-davis/2020/04/02/nfl-power-rankings-free-agency-tom-brady-patriots-buccaneers-cowboys/5109273002/
Read this: the New England Patriots plane brought
1 million N95 masks from China
https://www.theverge.com/2020/4/2/21204120/new-england-patriots-plane-n95-masks-china-wsj
[headlines]
--------------------------------------------------------------


California Nuts Briefs---

Gov. Newsom announces new state and federal aid
for small businesses, employees impacted by COVID-19
https://www.mercurynews.com/2020/04/02/gov-newsom-announces-new-state-and-federal-aid-for-small-businesses-employees/
San Francisco projecting budget shortfall as high
as $1.7 billion because of the coronavirus
https://www.sfchronicle.com/bayarea/article/San-Francisco-projecting-budget-shortfall-as-high-15169360.php
Silicon Valley air travel plunges in March
plunged by 62.5 % March compared with previous 2019 period
https://www.mercurynews.com/2020/04/02/coronavirus-silicon-valley-air-travel-plunge-march-tech-airline-economy-jobs-layoffs/
Google to provide computers, internet
to California students studying from home
https://www.sfchronicle.com/politics/article/Google-to-provide-computers-internet-to-15172705.php
Berkeley Farms to close; 315 jobs to be lost
Longtime Bay Area milk producer falls victim to
parent company's bankruptcy
https://www.eastbaytimes.com/2020/04/01/berkeley-farms-to-close-315-jobs-to-be-lost/

[headlines]
--------------------------------------------------------------



"Gimme that Wine"

http://www.youtube.com/watch?v=EJnQoi8DSE8
What's the Economic Impact of Covid-19 on U.S. Wineries?
https://www.winebusiness.com/news/?go=getArticle&dataId=228461
ABC Director Announces Second Notice of Regulatory
Relief for ABC Licensed Businesses
https://www.abc.ca.gov/abc-director-announces-second-notice-of-regulatory-relief-for-abc-licensed-businesses/
How Wine Country lenders are helping
small businesses outlast the coronavirus lockdown
https://www.sonomanews.com/business/10868060-181/how-wine-country-lenders-are
With Hawaii residents forced to stay at home,
booze sales boom
https://www.hawaiinewsnow.com/2020/04/02/with-hawaii-residents-forced-stay-home-booze-sales-boom/
The World's Most Wanted Rieslings
https://www.wine-searcher.com/m/2020/04/the-worlds-most-wanted-rieslings
Wine Telesales Firm Pivots to Remote Workforce,
Offers Tips and Techniques
https://www.winebusiness.com/news/?go=getArticle&dataId=228669
We now know what causes wine 'legs'
to drip down inside a glass
https://www.newscientist.com/article/2239298-we-now-know-what-causes-wine-legs-to-drip-down-inside-a-glass/
Free Wine App
https://www.nataliemaclean.com/mobileapp/

Wine Prices by vintage
http://www.winezap.com
http://www.wine-searcher.com/
US/International Wine Events
http://www.localwineevents.com/
Leasing News Wine & Spirits Page
http://two.leasingnews.org/Recommendations/wnensprts.htm
[headlines]
----------------------------------------------------------------
This Day in History
1783 - Birthday of Washington Irving at New York, NY. American author, attorney and one-time US Minister to Spain. Creator of "Rip Van Winkle" and "The Legend of Sleepy Hollow", he was also the author of many historical and biographical works, including "A History of the Life and Voyages of Christopher Columbus" and "The Life of Washington". Died at Tarrytown, NY, Nov 28, 1859.
1822 – Edward Everett Hale, American author, historian and Unitarian minister, was born in Boston where he died in 1909. He published a wide variety of works in fiction, history and biography. He used his writings and the two magazines he founded to advance a number of social reforms, including religious tolerance, the abolition of slavery and wider education.
1823 - Birthday of William March Tweed at New York, NY. New York City political boss, who's "Tweed Ring" is said to have stolen $30 million to $200 million from the city, quite a huge sum of money in its day. He died in his cell at New York's Ludlow Street Jail, Apr 12, 1878. Cartoonist Thomas Nast deserves much credit for "Boss" Tweed's arrests and convictions
1829 - James Carrington of Wallingford, CT, patented the coffee mill.
1837 - John Burroughs, American naturalist and author, was born at Roxbury, NY. "Time does not become sacred to us until we have lived it," he wrote in 1877. Died en route from California to New York, Mar 29, 1921.
http://memory.loc.gov/ammem/today/apr03.html
1848 - The Massachusetts legislature passed legislation enabling Boston to levy a tax for a public library. This created the funding model for all public libraries in the US. The Boston Public Library opened its doors in 1854.
1848 - First American public school opened in San Francisco. Thomas Douglas, a Yale graduate, became the first teacher with a salary of $1000. Trustees of the new district, however, soon abandoned it when they ran off to the gold fields.
1854 - First U.S. Mint in San Francisco opened on Commercial St.
1858 - Dr. Matthew Ricketts, first African-American state senator in the Nebraska Legislature, was born in Ricketts, KY. He was also the first African American to graduate from the University of Nebraska College of Medicine in Omaha. He died in 1917.
http://faculty.washington.edu/qtaylor/aa_Vignettes/ricketts_matthew.htm
1860 - The Pony Express began when the first rider left St. Joseph, Missouri. The following day another rider headed east from Sacramento, CA. For $5 an ounce letters were delivered within 10 days. There were 190 way stations between 10 and 15 miles apart, and each rider had a 'run' of between 75 and 100 miles. The Pony Express lasted less than two years, ceasing operation in October 1861, when the overland telegraph was completed. An ad in California newspaper read: "Wanted. Young, skinny, wiry fellows. Not over 18. Must be expert riders. Willing to risk death daily. Orphans."
1865 - Union forces occupied Petersburg, VA, one day after the Confederate evacuation. Lee's forces moved south but were blocked by Union Troops. After the withdrawal of Robert E. Lee's troops, the Confederate capital of Richmond and nearby Petersburg surrendered to Union forces. Richmond had survived four years of continuous threats from the North, but was destroyed by ravaging fires set by the Confederates not wanting the Union to capture any goods, and looters took what they could steal before the fire swept Richmond. On April 4, the city was toured by President Abraham Lincoln. On April 9, at Appomattox Court House, Virginia, General Robert E. Lee surrendered to General Grant. April 14th, ten days after touring the devastated City of Richmond, President Lincoln was assassinated. On May 10th, Confederate President Jefferson Davis was captured at Irwinville, GA. The Civil War was virtually ended, but would not be officially over until April 2, 1866.
1868 - Eyewitness account of a Hawaiian surfing on highest wave ever - a 50' tidal wave. Witnessed by Dr. Gerrit P. Judd.
http://hml.org/mmhc/mdindex/gpjudd1.html
http://www.zoominfo.com/Search/PersonDetail.aspx?PersonID=61525934
http://hotspotshawaii.com/nalostuff/May96/DrJudd.html
http://www.kualoa.com/history.htm
http://www.surfart.com/surf_culture/water10.htm
1882 – The outlaw Jesse James was killed by Bob Ford in St. Joseph, MO. James did not know that Bob Ford had conducted secret negotiations with Missouri Governor Thomas Crittenden. Crittenden had made capture of the James brothers his top priority, declaring in his inaugural address that no political motives could be allowed to keep them from justice. Barred by law from offering a sufficiently large reward, he had turned to the railroad and express corporations to put up a $5,000 bounty for each of them. After eating breakfast, the Fords and James prepared to depart for another robbery. They went in and out of the house to ready the horses. As it was an unusually hot day, James removed his coat, and then removed his firearms, lest he look suspicious. Noticing a dusty picture on the wall, he stood on a chair to clean it. Bob Ford shot James in the back of the head.
1888 - Known as the "Mother of the Blues," Gertrude "Ma" Rainey was born at Columbus, GA. She made her stage debut at the Columbus Opera House in 1900 in a talent show called "The Bunch of Blackberries." After touring together as "Rainey and Rainey, the Assassinators of the Blues," she and her husband eventually separated and she toured on her own. She made her first recording in 1923 and her last on Dec 28, 1928, after being told that the rural southern blues she sang had gone out of style. She died Dec 22, 1939, at Columbus, GA.
http://www.blueflamecafe.com/index.html
http://www.eyeneer.com/America/Genre/Blues/Profiles/ma.rainey.html
1893 - Guitarist William "Ragtime Millionaire" Moore, also known as "One Way," born Tappahannock, VA
http://www.earlyblues.com/essay_one_way.htm
1898 – Henry Luce was born in China. An American magazine magnate who founded "Time" magazine, he was called "the most influential private citizen in the America of his day." He also launched "Life", "Fortune", and "Sports Illustrated". In 1941, he declared the 20th century would be the "American Century". Luce died in 1967.
1904 - Birthday of Sally Rand, born Helen Gould Beck at Hickory County, MO. She is still talked about to this day. American actress, ecdysiast and inventor of the fan dance, which gained tremendous fame at the 1933 Chicago World's Fair. Died at Glendora, CA, Aug 31, 1979.
1906 - Barney Bigard was born Albany Leon Bigard in New Orleans. A jazz clarinetist who also played tenor sax, he was known for his 15 year tenure with Duke Ellington. He also played clarinet with the Louis Armstrong band.
http://www.earlyblues.com/essay_one_way.htm http://atj.8k.com/noartist/atjbigard.html
(I saw him play many times with Louis Armstrong and Cozy Cole's band, plus he played many Dixieland Clubs in Hollywood. I remember speaking with him between sets when I was a teenager in the late 1950's and early 1960's when I was a clarinet player myself. He was a very friendly person
and enjoyed visiting with him between sets.)
1907 – Iron Eyes Cody was born Espera Oscar de Corti in Kaplan, LA. He portrayed Native Americans in films. In 1996, his 100 percent Italian ancestry was confirmed by his half-sister. He died in LA in 1999.
1916 - Birthday of Boogie-Woogie piano player Kenny Kersey, Harrow, Ontario.
http://forums.allaboutjazz.com/printthread.php?t=1711
1916 - San Francisco's favorite newspaper columnist Herb Caen was born in Sacramento, California. His daily column of local goings-on and insider gossip, social and political happenings, painful puns and offbeat anecdotes—"a continuous love letter to San Francisco" - appeared in the San Francisco Chronicle for almost sixty years. On April 9, 1996, Herb Caen won a special Pulitzer Prize for his continuing contribution as a voice and conscience of the city. When he died February 1, 1997 in San Francisco, his funeral was one of the best-attended events in recent city history. He will never be replaced,
although former S.F. Mayor Willie Brown is doing an excellent job in every Sunday edition. I knew him well, but I bet every citizen in San Francisco he had met became his friend, too.
1922 – Joseph Stalin became the first General Secretary of the Communist Party of the Soviet Union.
1924 - Birthday of actress/singer Doris Day, born Doris Van Kappelhoff in Cincinnati, OH. She lives in Carmel Valley, and has a hotel that accepts
dogs: Cypress Inn.
http://www.dorisday.com/
1924 – Marlon Brando was born in Omaha. He is hailed for bringing a gripping realism to film acting, and is widely considered to be one of the greatest and most influential actors of all time. A cultural icon, Brando is most famous for his Oscar-winning performances as Terry Malloy in "On The Waterfront" (1954) and as Vito Corleone in "The Godfather" (1972), as well as influential performances in "A Streetcar Named Desire" (1951), "The Wild One" (1953), "Last Tango in Paris" (1972) and "Apocalypse Now" (1979). Brando was also an activist, supporting many causes, notably the Civil Rights movement and Native American causes. He died in 2004.
1926 – Astronaut Gus Grissom was born in Mitchell, IN. He was one of the original seven Mercury astronauts, the second to fly in space, and the first astronaut to fly in space twice. On Jan 27, 1967, Grissom was killed along with fellow astronauts Ed White and Roger Chaffee during a pre-launch test for the Apollo I mission at Cape Kennedy. He was the first of the Mercury Seven to die. He was also a recipient of the Distinguished Flying Cross and, posthumously, the Congressional Space Medal of Honor.
1927 - Harmonica player Little Junior Parker born West Memphis, AR
http://www.blueflamecafe.com/index.html
1930 - The fledgling film industry patted itself on its collective back this night at the Ambassador Hotel in Los Angeles. They were celebrating the 2nd Annual Academy Awards presentation for movies made during the 1928-1929 year. (Movies made during the 1929-1930 year were honored seven months later on November 5.) There were no 'officially' announced nominees; but there was a host for the evening's activities: Writer, director, producer William C. de Mille. No one ran away with all the awards either. The Best Director was Frank Lloyd for "The Divine Lady"; Warner Baxter was voted Best Actor for his role in "In Old Arizona", while Mary Pickford took home the Best Actress award for her part in "Coquette". Hanns Kräly penned the script for "The Patriot", winning the Best Writing award and the Best Picture of the year was "The Broadway Melody" produced by Harry Rapf.
http://www.infoplease.com/ipa/A0147930.html
1930 - The man who became known as World War II's "baby vet," Calvin Graham was born at Canton, TX, and enlisted in the Navy at the age of 12. As a gunner on the USS South Dakota, he was struck by shrapnel during the battle of Guadalcanal in 1942 but still helped pull fellow crew members to safety. The Navy gave Graham a dishonorable discharge, revoked his disability benefits and stripped him of his decorations, including a Purple Heart and Bronze Star, after discovering his age. Eventually, through congressional efforts, he was granted an honorable discharge and won back all but the Purple Heart. His benefits were restored in 1988. Graham died Nov 6, 1992, at Fort Worth, TX. [Sounds familiar…my father, Air Force S/Sgt Vincent A. Mango, left his Harlem home at age 15 and enlisted, serving nearly two years before they realized he was underage. They discharged him immediately, only to re-enlist when he turned 17 immediately after Pearl Harbor. He flew tail gunner in B-25s in Europe, including the diversionary bombing of Calais to draw German attention away from Normandy. He flew 66 missions…and he never received credit for the underage service. Ralph Mango.]
1933 - First Lady Eleanor Roosevelt informed newspaper reporters that beer would be served at the White House. This followed the March 22 legislation legalizing '3.2' beer.
1934 – Jane Goodall was born in London. An English primatologist, ethologist, anthropologist, and UN Messenger of Peace, she is considered to be the world's foremost expert on chimpanzees. Goodall is best known for her 55-year study of social and family interactions of wild chimpanzees in Tanzania.
1936 - Birthday of the fabulous blues organist Jimmy McGriff, Philadelphia, PA.
http://www.vh1.com/artists/az/mcgriff_jimmy/bio.jhtml
http://theatreorgans.com/grounds/groove/mcgriff.html
http://www.dougpayne.com/jmd6679.htm
1936 – Bruno Richard Hauptman was executed for the kidnapping and death of Charles Augustus Lindbergh, Jr., the baby son of pilot Charles Lindbergh. He was electrocuted in New Jersey State Prison.
1939 - "Mr. District Attorney" was heard for the first time on NBC radio. The serial about the 'champion of the people' was originally a 15-minute nightly program. In June of 1939, the program went to a half-hour weekly format. "Mr. District Attorney" aired until 1952.
1941 - Jan Berry was born William Jan Berry in LA. He and Dean Torrance were the early rock 'n' roll team, Jan & Dean, and cranked out hit after hit: "The Little Old Lady from Pasadena", "Dead Man's Curve", "Heart and Soul", "Linda", "Baby Talk", "Surf City". On April 12, 1966, Berry received severe head injuries in an automobile accident on Whittier Drive, just a short distance from Dead Man's Curve in Beverly Hills, two years after the song had become a hit. A story line was that he was upset about his breakup with his girlfriend. Berry was in a coma for nearly two months; he awoke on the morning of June 16, 1966. Berry died in 2004. http://www.jananddean.com
http://www.march19.com/janberry/jan-berry.htm
(I went to University High School with him, played pick-up bass a few times, I believe for Bruce Johnson.)
1941 - Birthday of lead singer for The Spinners, Philippe Wynne, Cincinnati, Ohio.
http://en.wikipedia.org/wiki/Philippe_Wynne
http://www.soulwalking.co.uk/Philippe%20Wynne.html
1942 – Japanese forces began their brutal assault at Bataan against the US and Filipino troops. This represented the most intense phase of Japan's invasion of the Philippines during the war. In January 1942, Japanese forces invaded Luzon and several islands in the Philippine Archipelago after the bombing of Pearl Harbor. The commander-in-chief of all Filipino and American forces in the islands, General Douglas MacArthur, consolidated all of his Luzon-based units on the Bataan Peninsula to fight against the Japanese invaders. By this time, the Japanese controlled nearly all of Southeast Asia. Bataan and Corregidor were the only remaining Allied strongholds in the region. Despite a lack of supplies, Filipino-American forces managed to fight the Japanese for three-months, engaging them initially in a fighting retreat southward. As the combined Filipino and American forces made a last stand, the delay cost the Japanese valuable time and prohibited immediate victory across the Pacific. The surrender at Bataan was the largest in American and Filipino military histories and was the largest United States surrender since the Civil War at Harper's Ferry. Soon afterwards, Filipino and American POWs were forced into the Bataan Death March. On the night of 12 March, General MacArthur, his family, and several USAFFE staff officers left Corregidor for Mindanao. MacArthur was eventually flown to Australia where he broadcast to the Filipino people his famous "I Shall Return" promise. 1942 - "People Are Funny" was first heard on NBC radio. Art Baker was the show's first host. Art Linkletter took over the popular program on radio in 1943 and later moved it to television.
1942 - Birthday of singer (Carson) Wayne Newton, born Roanoke, VA
http://www.nndb.com/people/397/000024325/
http://www.doney.net/aroundaz/celebrity/newton_wayne.htm
http://www.waynenewton.com/
1942 – Singer Billy Joe Royal was born in Valdosta, GA.
1944 - Birthday of singer Tony Orlando, New York, NY. Lead singer of Dawn, later known as Tony Orlando and Dawn: "Tie A Yellow Ribbon Round The Ole Oak Tree", "Sweet Gypsy Rose", "He Don't Love You", "Who's In The Strawberry Patch With Sally", "Cupid", "Steppin' Out (Gonna Boogie Tonight)" and "Mornin' Beautiful". http://www.tonyorlandoonline.com/tonybio.htm
http://www.tonyorlando.com/
1944 - The US Supreme Court, in an 8-1 ruling, declared that African-Americans could not be barred from voting in the Texas Democratic primaries. The high court repudiated the contention that political parties are private associations and held that discrimination against blacks violated the 15th Amendment.
1945 - WETZEL, WALTER C., Medal of Honor
Rank and organization: Private First Class, U.S. Army, 13th Infantry, 8th Infantry Division. Place and date: Birken, Germany, 3 April 1945. Entered service at: Roseville, Mich. Birth: Huntington, W. Va. G.O. No.: 21, 26 February 1946. Citation: Pfc. Wetzel, an acting squad leader with the Antitank Company of the 13th Infantry, was guarding his platoon's command post in a house at Birken, Germany, during the early morning hours of 3 April 1945, when he detected strong enemy forces moving in to attack. He ran into the house, alerted the occupants and immediately began defending the post against heavy automatic weapons fire coming from the hostile troops. Under cover of darkness the Germans forced their way close to the building where they hurled grenades, 2 of which landed in the room where Pfc. Wetzel and the others had taken up firing positions. Shouting a warning to his fellow soldiers, Pfc. Wetzel threw himself on the grenades and, as they exploded, absorbed their entire blast, suffering wounds from which he died. The supreme gallantry of Pfc. Wetzel saved his comrades from death or serious injury and made it possible for them to continue the defense of the command post and break the power of a dangerous local counterthrust by the enemy. His unhesitating sacrifice of his life was in keeping with the U.S. Army's highest traditions of bravery and heroism.
1946 – Japanese Lt. Gen. Masaharu Homma was executed in the Philippines for leading the Bataan Death march.
1948 - Suggested by Secretary of State George C. Marshall in a speech at Harvard, June 5, 1947, the legislation for the European Recovery Program, popularly known as the Marshall Plan. It was signed by President Truman today into law. After distributing more than $12 billion, the program ended in 1952.
1949 - Lyle Martin Alzado, football player born at New York, NY. Alzado grew up on Long Island and graduated from Yankton College in South Dakota with a bachelor's degree in special education. He played football, earning Little All-America honors, and was drafted in 1971 by the Denver Broncos. Alzado gained fame as part of Denver's "Orange Crush" defense and for his fierce demeanor. He was traded to the Cleveland Browns in 1979 and in 1982 to the Los Angeles Raiders. After retiring at the end of the 1985 season, Alzado acted in movies. He was diagnosed with brain cancer in 1991, which he attributed to a lifetime of steroid usage. He spent the last months of his life campaigning against steroids and human growth hormone. Died at Lake Oswego, OR, May 14, 1992.
1952 - Harry Belafonte recorded his first songs for RCA Victor at Manhattan Center in New York City.
1953 - For the first time, Radnor, Pennsylvania's "TV Guide" was published. In its first year, the publication reached a circulation of 1,500,000 readers.
1955 - Fred Astaire made his television debut on "The Toast of the Town", hosted by Ed Sullivan. Already an established dancer in films, Astaire quickly became a television sensation too.
1955 – The American ACLU announced that it will defend Allen Ginsburg's book "Howl" against obscenity charges.
1956 - Elvis Presley makes the first of two appearances on "The Milton Berle Show," Presley sings "Heartbreak Hotel," "Money, Honey" and "Blue Suede Shoes" and earns $5,000. It's estimated one out of every four Americans sees his performance.
1957 - Top Hits
"Little Darlin'" - The Diamonds
"All Shook Up" - Elvis Presley
"Gone" - Ferlin Husky
"There You Go" - Johnny Cash
1960 - The Everly Brothers, later named by the Beatles and Rolling Stone Keith Richards as prime influences, make their British concert debut, kicking off their first U.K. tour. Paul Simon and Art Garfunkle also stated they started out singing to follow their idols, the Everly Brothers (who they brought along in the concert re-union across the country.)
1960 - Elvis Presley enters a Nashville studio where he records "It's Now or Never" and "Are You Lonesome Tonight?"
1961 - Birthday of comedian Eddie Murphy, Brooklyn, NY.
http://www.imdb.com/name/nm0000552/
http://www.sonymusic.com/artists/EddieMurphy/bio.html
http://www.div.ca/eddie/
1962 - "The Birmingham Resistance." In retaliation against a black boycott of downtown stores, the Birmingham, AL, City Commission voted not to pay the city's $45,000 share of a $100,000 county program which supplied surplus food to the needy. More than 90 percent of the recipients of aid were black. When the NAACP protested the Commission's decision, Birmingham Mayor Arthur J. Hanes dismissed their complaint as a "typical reaction from New York Socialist radicals."
1962 - Race jockey Eddie Arcaro retired with 15,327 victories for total winnings of $12,265,455. Arcaro had the distinction to be the first jockey to win 3,000 races and the first to ride five Kentucky Derby winners including: Lawrin, Whirl-a-Way, Hoop Jr., Citation and Hill Gail.
1963 - Martin Luther King, Jr., launches voter registration drive in Birmingham, Alabama, Police Chief "Bull" Connor responds with fire hoses & attack dogs. Sit-ins and demonstrations were begun by Southern Christian Leadership Conference (SCLC) and volunteers. The progressive city government and Connor will get an injunction to prevent demonstrations on April 11, and King and many others will be jailed on the 12th for violating the injunction.
1965 - One of the great all-time party classics, Sam the Sham (Domingo "Sam" Samudio) and the Pharaoh's "Wooly Bully" is released.
1965 - Top Hits
"Stop! In the Name of Love" - The Supremes
"I'm Telling You Now" - Freddie & The Dreamers
"Shotgun" - Jr. Walker & The All Stars
"King of the Road" - Roger Miller
1965 - Students at UC Berkeley circulated a flyer which claimed seismologist Dr. Charles Richter suggested the next big earthquake would be centered in the East Bay. It was a tongue-in-cheek ad for the Johnny Otis Show at Zellerbach Hall which, the flyer said, met all State earthquake requirements.
1965 - Bob Dylan appeared on the pop music charts for the first time. "Subterranean Homesick Blues" entered the Top 40 at number 39. The song stayed on the charts for eight weeks. Dylan would chart a total of 12 singles on the pop charts between 1965 and 1979. He appeared in the films "Don't Look Back", "Eat the Document" and "Pat Garrett and Billy the Kid". He made the film "Renaldo and Clara" in 1978. Dylan co-starred in the film "Hearts of Fire" in 1987. He became a member of the Traveling Wilburys and was inducted into the Rock and Roll Hall of Fame in 1988. Dylan won the Grammy's Lifetime Achievement Award in 1991.
1968 - "2001: A Space Odyssey" premiered. Directed by Stanley Kubrick, this influential film has elicited many different interpretations. Sci-fi novelist Arthur C. Clarke based the screenplay on his 1966 book which was prescient in several ways. Written before men had landed on the moon, Clarke describes an expedition launched to Jupiter to track a mysterious signal emanating from the moon. Clarke gave the world's population as six billion (achieved in 1999) and described a space station (the US was at that time building one with Russia). During a flight, a character reads the news on his electronic news pad. The film starred Keir Dullea, William Sylvester, Gary Lockwood, Daniel Richter and HAL 9000, the creepy computer that had human emotions. The theme music was Richard Strauss's "Also Sprach Zarathrustra".
1969 - 7,000 Illinois National Guardsmen mobilized to quell a wave of shooting, stoning and looting that broke out in black neighborhoods of Chicago in response to alleged police brutality.
1968 – Martin Luther King, Jr. delivered his speech, "I've Been to the Mountaintop"
1971 -The Temptations hit the top of the Billboard Pop chart for the third and final time with "Just My Imagination". They would place 11 more songs in the US Top 40 over the next 20 years.
1973 - Capitol Records issued two Beatles' greatest hits packages - "The Beatles: 1962-1966" and "The Beatles: 1967-1970."
1973 - Top Hits
"Killing Me Softly with His Song" - Roberta Flack
"Also Sprach Zarathustra (2001)" - Deodato
"Neither One of Us (Wants to Be the First to Say Goodbye)" - Gladys Knight & The Pips
"Keep Me in Mind" - Lynn Anderson
1973 – Motorola's Martin Cooper made the first call using a handheld mobile phone to Joel Engel of Bell Labs. It took ten years for the DynaTAC 8000X to become the first such phone to be commercially released.
1974 - Patty Hearst announces in a taped message to a Berkeley radio station that she has joined her kidnappers, the Symbionese Liberation Army (SLA): "I would never choose to live the rest of my life surrounded by pigs like the Hearsts".
1974 - A "Super-Outbreak" of tornadoes ravaged the Midwest and the eastern U.S. Severe weather erupted early in the afternoon and continued through the next day. Severe thunderstorms spawned 148 tornadoes from Alabama to Michigan, most of which occurred between 1 PM (CST) on the 3rd and 1 AM on the 4th. The tornadoes killed 315 persons, injured 5300 others, and caused 600 million dollars damage. Alabama, Kentucky and Ohio were especially hard hit in the tornado outbreak. One tornado destroyed half of the town of Xenia, OH killing 34 persons. Another tornado, near the town of Stamping Ground, KY, produced a path of destruction a record five miles in width. A tornado raced through Guin, AL at a speed of 75 mph. Two powerful tornadoes roared across northern Alabama during the early evening hours, killing fifty persons and injuring 500 others. Some rescue vehicles responding to the first tornado were struck by the second.
1975 – Bobby Fischer refused to play chess against Russian Anatoly Karpov, giving Karpov the title of World Champion by default.
1976 - Johnnie Taylor's "Disco Lady" climbed to number one on the Billboard Pop chart. It would become the first disc to be given the newly introduced Platinum Award by The Recording Industry Association of America.
1978 – 50th Anniversary of the Academy Awards at the Dorothy Chandler Pavilion, with Bob Hope as the host of the festivities. Although "Star Wars" was nominated in 10 categories including Best Picture. "Annie Hall" (Charles H. Joffe, Producer) won the top award, as well as Oscars for Best Director (Woody Allen); Best Actress (Diane Keaton); and Best Writing, Screenplay Written Directly for the Screen (Woody Allen, Marshall Brickman. The Best Actor statuette went to Richard Dreyfuss for his performance in "The Goodbye Girl"; Jason Robards was acclaimed as the Best Actor in a Supporting Role ("Julia"); his supporting co-star, Vanessa Redgrave, also took home the golden boy; as did Joseph Brooks for Best Music/Song: "You Light Up My Life" from the movie with the same title. "Star Wars" was honored with six Academy Awards plus the Special Achievement honor to Benjamin Burtt, Jr. for Sound Effects (for the creation of the alien, creature and robot voices) which he shared with Frank Warner ("Close Encounters of the Third Kind" - Sound Effects Editing). The other Academy Awards for "Star Wars" were: Best Music/Original Score (John Williams); Best Effects/Visual Effects (John Stears, John Dykstra, Richard Edlund, Grant McCune, Robert Blalack); Best Film Editing (Paul Hirsch, Marcia Lucas, Richard Chew); Best Sound (Don MacDougall, Ray West, Bob Minkler, Derek Ball); Best Costume Design (John Mollo); Best Art Direction-Set Decoration (John Barry, Norman Reynolds, Leslie Dilley, Roger Christian).
http://www.infoplease.com/ipa/A0149393.html
1979 - Jane Byrne became the first female mayor in Chicago's history.
1979 - Van Halen's "Van Halen II" goes gold just five days before the band takes off on a triumphant ten-month tour. The long trip is the opposite of the way Van Halen records. For their second LP, they took a mere six days in the studio, one-third the time required for their first album.
1981 – "Atlantic City", starring Burt Lancaster and Susan Sarandon, and directed by Louis Malle, opened in theaters through the country. The film won the Los Angeles Film Critics Association Awards for Best Actor, Best Picture, and Best Screenplay, and was nominated for five Oscars, although it was edged out.
1981 - Top Hits
"Rapture" - Blondie
"Woman" - John Lennon
"The Best of Times" - Styx
"Texas Women" - Hank Williams, Jr.
1981 – The Osborne I, the first successful portable computer, was unveiled in San Francisco. Did some leasing, until we saw financial
states with high inventory. He made the mistake of announcing a
major improvement, before ready to ship, as well as just having
shipped to dealers the older version to become obsolete.
1982 - John Chancellor stepped down as anchor of the "The NBC Nightly News". Roger Mudd and Tom Brokaw assumed roles as co-anchors.
1982 - Gilbert Perreault of the Buffalo Sabres scored the 1,000th point of his NHL career, an assist in the Bruins' 7-4 victory over the Toronto Maple Leafs. Ratelle finished his career with 1,267 points and entered the Hockey hall of Fame in 1985.
1985 - The famed Brown Derby restaurant in Hollywood closed on this day, after 57 years. All of the furnishings were kept, including famous Booth #5 -- where Clark Gable proposed to Carole Lombard.
1987 - The New Jersey Nets honored former Net Julius "Dr. J" Erving by retiring his number, 32. The ceremony occurred during a game against the Philadelphia 76ers, the team with whom Irving was finishing his 16-year career.
1988 - The Traveling Wilburys record "Handle With Care" in Malibu, Florida. The Quintet is comprised of Nelson (George Harrison), Lucky (Bob Dylan), Otis (Jeff Lynn), Charlie (Tom Petty) and Lefty (Roy Orbison).
1989 - Thunderstorms produced severe weather from the Southern Plains to the southern and central Appalachians. The thunderstorms spawned twenty tornadoes, including one which caused eight million dollars damage at Fort Branch IN.
1989 - Top Hits
"Eternal Flame" - Bangles
"Girl You Know It's True" - Milli Vanilli
"The Look" - Roxette
"Baby's Gotten Good at Goodbye" - George Strait
1990 - Rain and snow prevailed in the northeastern U.S., with snow reported in New York State. Boston was soaked with 2.91 inches of rain during the day and night, and up to half a foot of snow blanketed the hills of Steuben County, NY that Tuesday night.
1991 - The UN Security Council approved a Gulf cease-fire resolution stripping Iraq of weapons of mass destruction, impounding part of its oil revenues to pay reparations and paving the way for the withdrawal of United States occupation troops.
1993 - Ray Charles became the first performer to have hits on Billboard's charts in six different decades when his version of Leon Russell's "A Song for You" entered the R&B singles chart. Charles had his first R'n'B charter in April, 1949 with "Confession Blues" as a member of the Maxine Trio.
1994 - After 37 years with CBS, newsman Charles Kuralt retired. The 59-year-old anchor made his final appearance on the CBS weekend news show, "Sunday Morning", in order to pursue travel and book-writing plans. He said he wanted to visit some of his favorite small towns in the country that he had done news stories on over the years. Kuralt, with his unique, deeply melodic voice and eloquent delivery, was best known for his homey "On the Road" broadcasts which focused on the small towns of America. He was replaced by Charles Osgood. Upon his retirement, he stated that the John Steinbeck book "Travels with Charlie" was the inspiration of the series. Surprisingly after his death, it was revealed that he was married to two separate women with separate families and neither knew about the other family. He had been living this secret life for over 25 years.
1995 - U.S. Supreme Court Justice Sandra Day O'Connor became the first woman to preside over the US high court when she sat in for Chief Justice William H. Rehnquist and second-in-seniority Justice John Paul Stevens when both were out of town.
1996 - In one of the biggest Rock n' Roll turnarounds, Rapper Hammer (formerly known as M.C. Hammer) files for bankruptcy.
1996 - A plane carrying United States Commerce Secretary Ron Brown crashed in Croatia, killing all 29 passengers and six crew members aboard.
1996 – The Unabomber, Ted Kaczynski, was captured at his cabin in Montana.
2000 – Microsoft was ruled to have violated anti-trust laws by keeping "an oppressive thumb" on its competitors.
2008 - With her 18th chart-topping hit, "Touch My Body", 38 year old Mariah Carey passed Elvis Presley for the most number one songs on the Billboard singles chart, placing her second only to The Beatles.
2008 – ATA Airlines, once of the ten largest U.S. passenger airlines and largest charter airline, filed for bankruptcy for the second time in five years and ceases all operations.
2008 – Texas law enforcement cordoned off the FLDS' YFZ Ranch. Eventually 533 women and children will be removed and taken into state custody.
2009 - Jiverly Antares Wong opened fire at an American Civic Assn immigration center in Binghamton, NY, killing thirteen and wounding four before committing suicide.
NCAA Basketball Champions
1988 - Michigan
1995 - UCLA
Stanley Cup Champions
1930 - Montreal Canadiens
-------------------------------------------------------------

SuDoku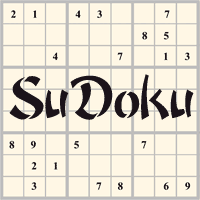 The object is to insert the numbers in the boxes to satisfy only one condition: each row, column and 3x3 box must contain the digits 1 through 9 exactly once. What could be simpler?
http://leasingnews.org/Soduku/soduko-main.htm
--------------------------------------------------------------

Daily Puzzle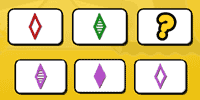 How to play:
http://www.setgame.com/set/puzzle_frame.htm
Refresh for current date:
http://www.setgame.com/set/puzzle_frame.htm
--------------------------------------------------------------


http://www.gasbuddy.com/
http://www.gasbuddy.com/GB_Map_Gas_Prices.aspx
http://www.gasbuddy.com/GB_Mobile_Instructions.aspx
--------------------------------------------------------------

Weather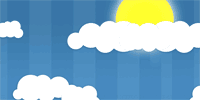 See USA map, click to specific area, no commercials
--------------------------------------------------------------

Traffic Live---
Real Time Traffic Information
You can save up to 20 different routes and check them out with one click,
or type in a new route to learn the traffic live
--------------------------------