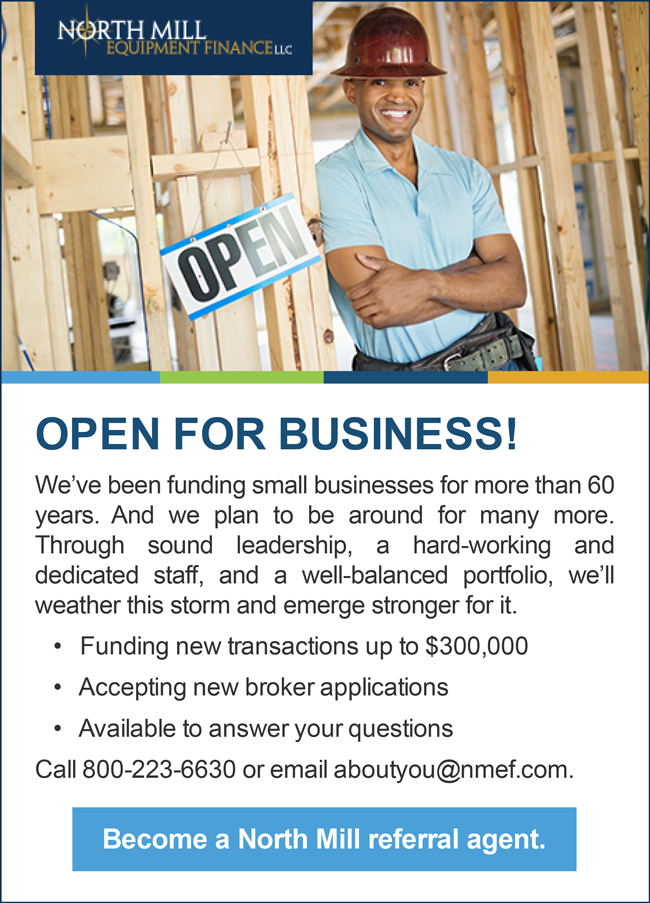 Monday, April 6, 2020


Today's Leasing News Headlines

Times Are Tough, But Now is the Time
to Join a Surviving Company
Top Ten Stories
March 30 - April 3
Delay in Cares Act Implementation
Scramble as Predicted Friday Comes True
Leasing Icon Paul J. Menzel, CLFP,
Takes "Early" Retirement
CLFP Foundation Adds 19 New CLFPs
Bringing total to 919 Professionals and Associates
Build Your List
The Ultimate Hire by Ken Lubin, ZRG Partners
Small Four Branch Bank Fails in West Virginia
Problem Loans Seem to be the Main Reason
Anatolian Shepherd/Retriever, Labrador
West Des Moines, Iowa Adopt a Dog
News Briefs---
Big banks may have just killed the government's $349 billion
relief effort to save America's devastated small businesses
Walsh recommends curfew for Boston,
asks all to wear masks outside home
Newsom says Stanford test for coronavirus immunity
in California 'hours' from approval --Detects Anti-Bodies
This Big Boeing 737 MAX Order Cancellation
Could Be Start of a Wave
A fire at a Florida airport destroyed
more than 3,500 rental cars
Broker/Funder/Industry Lists | Features (wrilter's columns)
Top Ten Stories Chosen by Readers | Top Stories last six months
www.leasingcomplaints.com (Be Careful of Doing Business)
www.evergreenleasingnews.org
Leasing News Icon for Android Mobile Device

May Have Missed
Poem
Sports Brief----
California Nuts Brief---
"Gimme that Wine"
This Day in History
SuDoku
Daily Puzzle
GasBuddy
Weather, USA or specific area
Traffic Live----
######## surrounding the article denotes it is a "press release," it was not written by Leasing News nor has the information been verified. The source noted. When an article is signed by the writer, it is considered a "byline." It reflects the opinion and research of the writer.


Please send a colleague and ask them to subscribe. We are free
Email kitmenkin@leasingnews.org and in subject line: subscribe

[headlines]
--------------------------------------------------------------
Times Are Tough, But Now is the Time
to Join a Surviving Company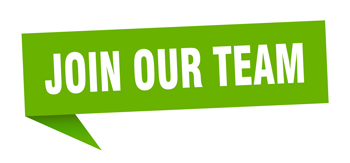 100 Word Maximum Free Listing
You can use a Gmail or Yahoo email listing, and give a description of your experience, if you don't
want to include a resume. The ad is free and only limitation is limited to (100) words.
To post your free ad, please email:
kitmenkin@leasingnews.org


[headlines]
--------------------------------------------------------------
Top Ten Stories
March 30 - April 3

(Stories most opened by readers)
(1) Marlin Business Services Files Revealing 8-K
"Operating Under COVID-19 Pandemic
http://leasingnews.org/archives/Apr2020/04_01.htm#marlin
(2) New SBA Loan Program – CARES Act
Help for small businesses during the pandemic
http://leasingnews.org/archives/Apr2020/04_03.htm#sba
(3) Financing Cannabis Funding Sources
Many Work with Third Party Originators
http://leasingnews.org/archives/Mar2020/03_30.htm#financing
(4) New Hires/Promotions in the Leasing Business
and Related Industries
http://www.leasingnews.org/archives/Apr2020/04_03.htm#hires
(5) Mortgage Company Suspends Lending
for Two Weeks
https://www.cfo.com/credit/2020/03/impac-suspends-lending-for-two-weeks/
(6) These 6 states have no shelter-in-place orders
Some nonessential businesses have been told to close
https://www.sfgate.com/coronavirus/article/states-with-no-shelter-in-place-orders-15166557.php
(7) Lendio to Hire 200 Agents to Match Small Businesses
With CARES Act Loans
https://www.leasingnews.org/archives/Apr2020/04_03.htm#lendio
(8) Restaurant Industry Collapses in Major U.S. Cities
Year-over-Year on the Open Table Network - Chart
http://leasingnews.org/archives/Apr2020/04_01.htm#restaurant
(9) Solar Financing Firms
Working with Third Party Originators
http://leasingnews.org/archives/Mar2020/03_30.htm#solar
(10) Always Be in Motion: Moving
The Ultimate Hire by Ken Lubin, ZRG Partners
http://leasingnews.org/archives/Mar2020/03_30.htm#always
[headlines]
--------------------------------------------------------------
Delay in CARES Act Implementation
Scramble as Predicted Friday Comes True
Tuesday, the Small Business Administration (SBA) and the U.S. Treasury Department announced they "initiated a robust mobilization effort of banks and other lending institutions to provide small businesses with the capital they need."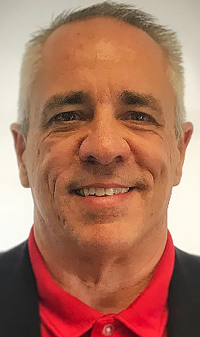 Scott Diberardinis, Executive Director, National Alliance of Commercial Loan Brokers, informed Leasing News, "There is an issue with the agreement between banks and the government regarding the buy-back provision that the government was supposed to perform. Under the initial loan program, the PPP loan was 100% guaranteed by the government and a 100% guarantee to buy the loan back from the bank after the 4-month forgiveness period ended.
"However, last night's rule changed that dynamic, alluding that the banks may not be able to sell the loans back to the government at a 100% commitment as soon as the forgiveness period arrives. The banking industry is working with the government right now to resolve the issue and hope to have direction shortly.
"Additionally, it appears that there may be a 3rd revision to the application.
"As a result of the above, it seems prudent to hold off sending out the information needed to submit an application and the portal link, as it is highly likely whatever we would send now most likely will change yet again."
Reportedly the SBA recommends first visiting the bank with which you have a relationship (as Bank of America has announced they will service current customers first). The SBA also recommends you should also try a local bank in your immediate community by using the program below:
Find SBA Eligible Lenders listed Near you
(Not confirmed they are ready or list is complete. Editor)
Type in Zip Code
https://www.sba.gov/paycheckprotection/find?address=95030&pageNumber=9
SBA Guidance & Loan Resources
Information Not Current at Press Time, being amended
https://www.sba.gov/page/coronavirus-covid-19-small-business-guidance-loan-resources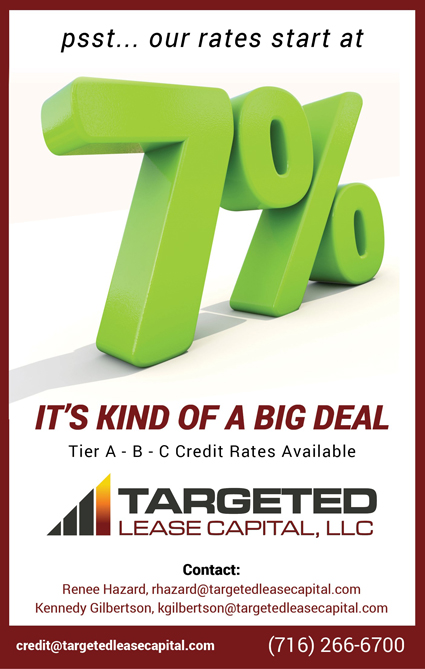 [headlines]
--------------------------------------------------------------
Leasing Icon Paul J. Menzel, CLFP,
Takes "Early" Retirement

A reader sent the following letter that Paul sent to his fellow employees:
"Good Afternoon – It is with very mixed emotions that I am announcing my retirement from Financial Pacific Leasing and Umpqua Bank, as of tomorrow. We all dream of the day that we are able to stop working and just enjoy our free time. While I am definitely looking forward to much less responsibility and much more free time, I have grown to love the FinPac Family and have relished all the amazing things we have accomplished together. It is difficult to leave that environment.
"But it is time. I have been in the equipment leasing industry for 45 years and it has been a great ride, albeit bumpy at times. My best memories are when times were most difficult. Challenge usually brings out our best qualities and helps us accomplish things we never thought we could. The ultimate satisfaction is having or creating success when the circumstances are most difficult. Our World is facing unprecedented challenge today. It requires all of us to be our best both personally and professionally.
"For those of you who were with FinPac at the time, I arrived as the new leader on November 1, 2008 after moving from Santa Barbara to the PNW. That was two weeks after the economic crash of the Great Recession. The World was tipped on its side then just like it has been today. Against many odds, the FinPac Family banded together and found a way to solve problems and achieve success despite much uncertainty. It was a true testament to the quality of the FP senior management and all associates. I knew then that I had made a great decision, regardless of the challenges and circumstances. I had become part of a great Team. The rest is history, as they say. Our partnership with Umpqua has created wonderful opportunities for the Bank, our associates and our customers. Those opportunities will continue as our Country recovers and thrives again. FinPac will undoubtedly become even stronger as it did following 2008. FinPac's legacy of success will be an important contributor to Umpqua's future success.
"I am leaving with the comfort of knowing that the leadership that is in place in FinPac and Umpqua is equipped to face any and all challenges and come out even stronger. That is how our culture has been built. Terey and the whole team have been rehearsing for this their whole careers. They and YOU are the best in the industry. I am available to support all of you in whatever way I can. When I am able to travel back up to Federal Way, we will throw a little retirement potluck party so I can do my proper goodbyes and thank you's.
"All my best wishes to each of you,"
Paul J. Menzel, CLFP
CEO
253-568-6121
877-222-8558 x121
800-510-0101 fax
pmenzel@finpac.com
3455 South 344th Way Ste. 300
Federal Way, WA 98001
Financial Pacific Leasing, Inc., a subsidiary of Umpqua Bank

Financial Pacific Leasing, Inc., doing business as
Umpqua Bank Equipment Leasing & Finance, a subsidiary of Umpqua Bank
Financial Pacific Leasing, Inc., doing business as
Umpqua Bank Vendor Finance, a subsidiary of Umpqua Bank
Menzel, in an interview about why he became a CLFP, appeared in Leasing News: "I became a CLP (now CLFP) in 1990 and participated in the development of the CLP Handbook by writing the original chapter on Portfolio Management. I also assisted in training and mentoring early candidates while also grading tests.
When asked why I became a CLP, I answered: "I've always seen myself as a lifetime learner as a means to keeping life interesting and furthering my career. I obtained my MBA by going to school in the evenings and on weekends, and I taught myself how to prepare my own taxes since I was learning small business credit analysis in my first leasing job right out of college and I needed to understand how to interpret guarantors' tax returns. I believe that 'Knowledge is King' in creating a positive outcome in any situation so I have lived by that tenet in advancing my leasing career. Pursuing the CLP was just an early and beneficial step in that process."
"I arranged the sale of Financial Pacific Leasing to Umpqua Bank in 2013, establishing a bank leasing subsidiary operating in all markets of the leasing industry, from small-ticket to larger, middle-market transactions in the third party origination, vendor and direct channels.
"I joined Financial Pacific in 2008 after a 33-year career managing a small ticket leasing portfolio operation in Santa Barbara, California. I started in the leasing industry in 1975 with Puritan Leasing Company (where I first met Kit Menkin, editor and publisher of Leasing News). I then managed the operation and its acquisition by Cal Fed Credit in 1986, by Pacific Capital Bank NA (fka Santa Barbara Bank & Trust) in 1996, and by LEAF Financial Corporation in 2007. As SVP of Community Lending for Pacific Capital Bank, I oversaw the Leasing, Small Business and Indirect Auto Lending units of the Bank managing over $750 MM in assets.
"I am a past Board Member of the Equipment Leasing & Finance Association and have chaired their Code of Fair Business Practices and Small-Ticket Business Council Committees. I have also served on the Industry Future Council. In 2005 I was named "Leasing Person of the Year" by Leasing News. I earned my BS in Business Administration from UC Berkeley in 1974 and an MBA in Management from Golden Gate University.
"Becoming a CLFP now enabled me to grow in my career. I highly recommend studying to pass the exam, starting with reading the CLFP Foundation Handbook." (1)
From Archives:

Leasing News Person
for the year 2005
Paul J. Menzel

Paul is not only active in several leasing associations, speaks out, leads by example and has great leadership capabilities.
For over thirty years, he has been involved in the education, growth, and professional improvement of the equipment leasing industry, as well as being very active in his local community.
He is not afraid to be a minority in his opinion or to speak out when the time comes. He gets involved. He gets things done. He sets an example for others by his day to day concern about his community, his staff, and his profession.
Leasing News is proud to recognize his achievements.


Paul J. Menzel, CLFP, is the Senior Vice President of Pacific Capital Bancorp's Community Lending Group. Pacific Capital Bank, N.A., is a $7 billion network of preferred community banks on the coast of central California. In his capacity, Paul oversees the commercial equipment leasing, small business and auto dealer finance units.
Paul has been in the commercial equipment leasing industry, managing the same portfolio, for over 30 years and arranged the acquisition of the Leasing Division by Santa Barbara Bank & Trust in 1996. Paul is board member of the Equipment Leasing Association (ELA,) formerly chaired its Small-Ticket Business Council, the Fair Business Practices Committee and serves on the 2005 Industry Future Council Members, plus other committees such as the Funding Exhibition Committee. He has also served as a board member of the United Association of Equipment Leasing (UAEL), where he was active in several committees, and has written for "Newsline." He recently served as President of the United Boys and Girls Club of Santa Barbara County and has served on a variety of non-profit boards in the community. He graduated from UC Berkeley and holds an MBA in Management. Paul resides with his family in Santa Barbara, CA.
CLFP Foundation Handbook for Use in 2021 CLFP Exams
https://www.amazon.com/Certified-Lease-Finance-Professionals-Handbook


[headlines]
--------------------------------------------------------------
CLFP Foundation Adds 19 New CLFPs
Bringing total to 919 Professionals and Associates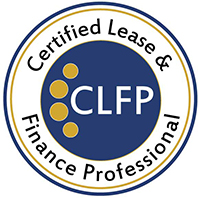 The Certified Lease & Finance Professional (CLFP) Foundation is pleased to announce that 19 individuals, who recently sat through the 8-hour online CLFP exam, have passed.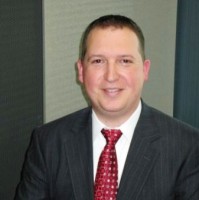 Jeremiah Branham, CLFP
Senior Underwriting Analyst
Key Equipment Finance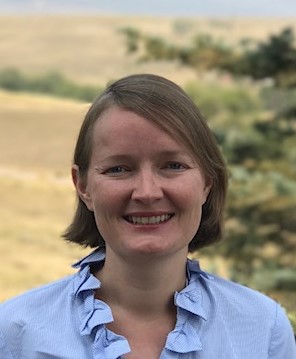 Nina Cole, CLFP
Lead Credit Analyst
Key Equipment Finance


Jennifer Eckert, CLFP
Credit Manager
Key Equipment Finance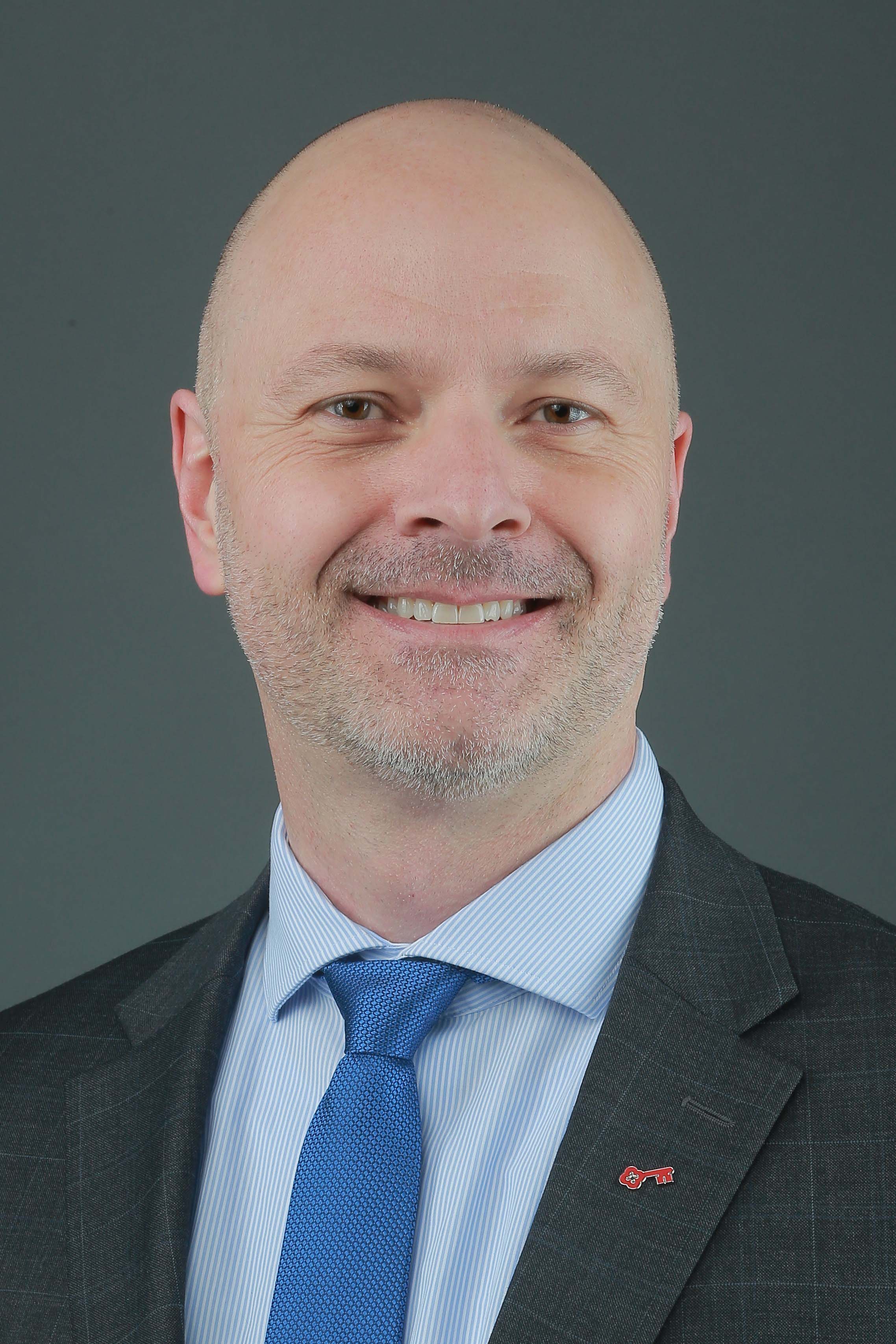 Benjamin Hall, CLFP
Senior Counsel
Key Equipment Finance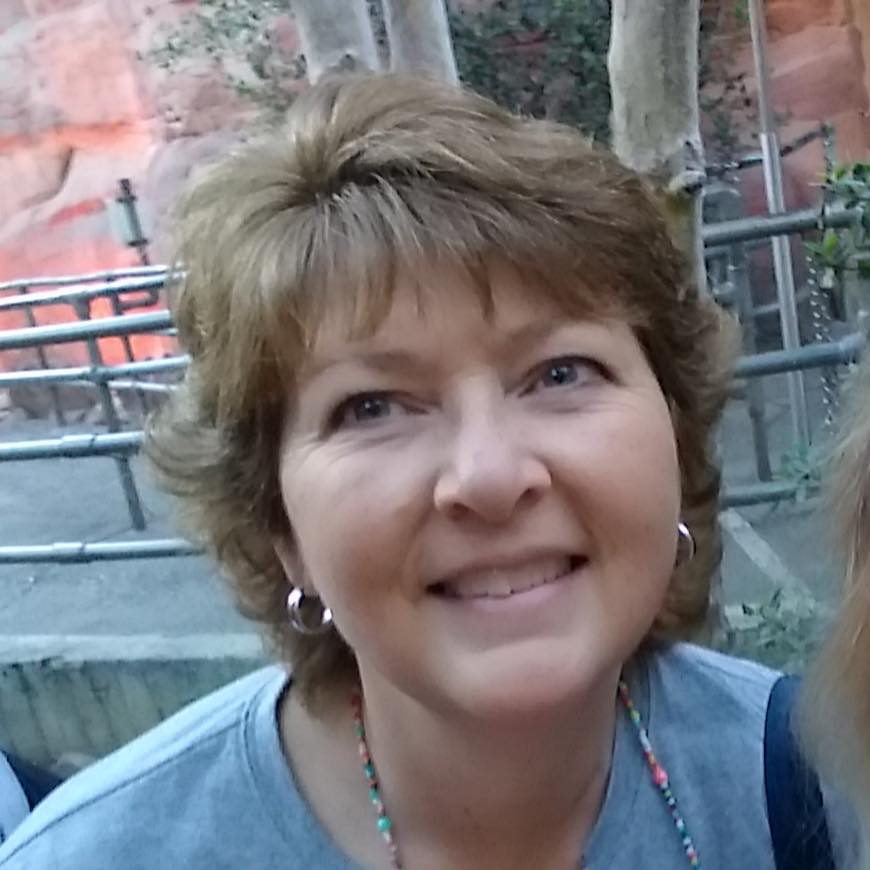 Cheryl Hanson, CLFP
Delivery Services Manager, Americas
Ambit Asset Finance, FIS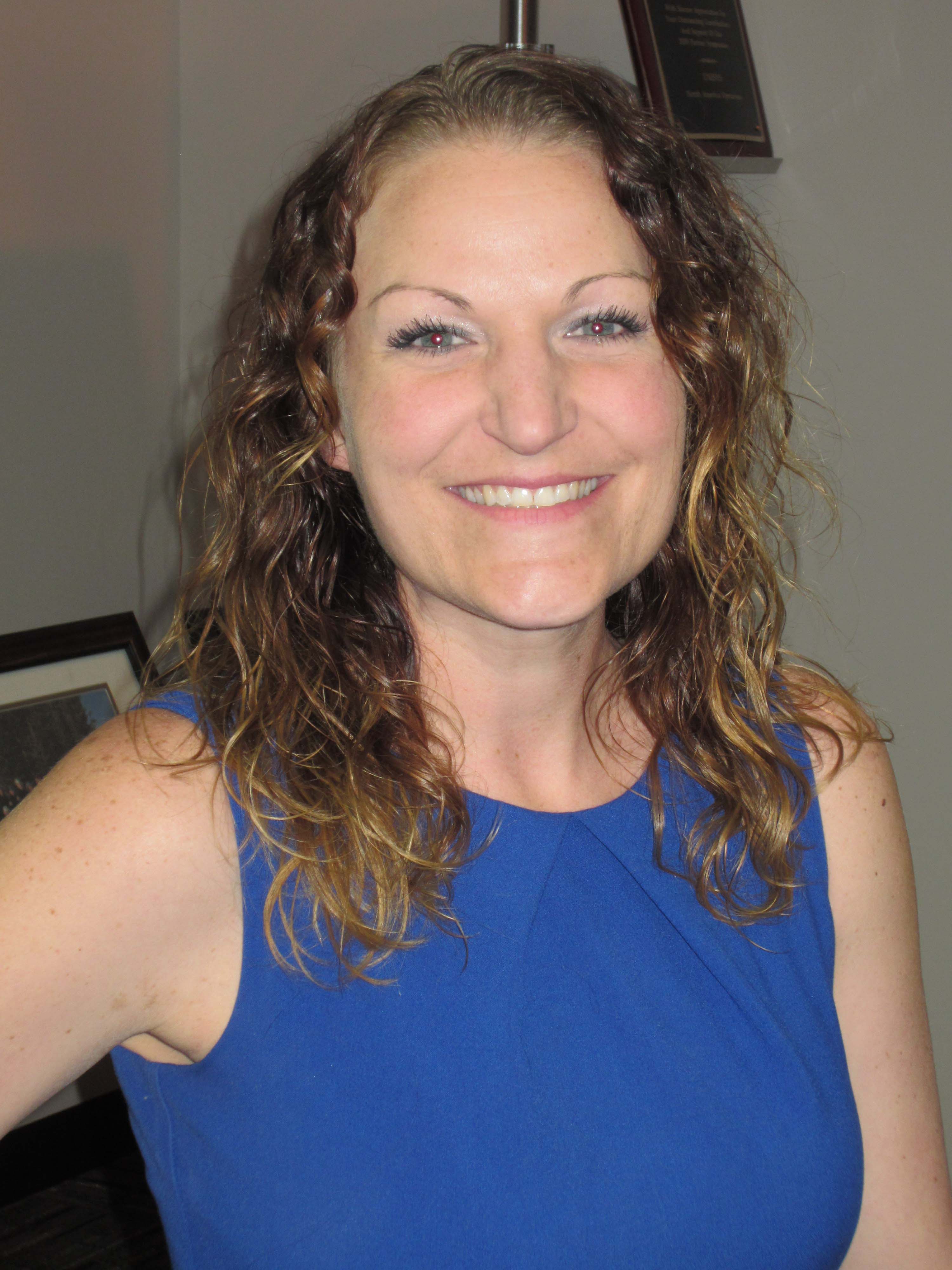 Carolyn Hayes, CLFP
Senior Remarketing Analyst
Key Equipment Finance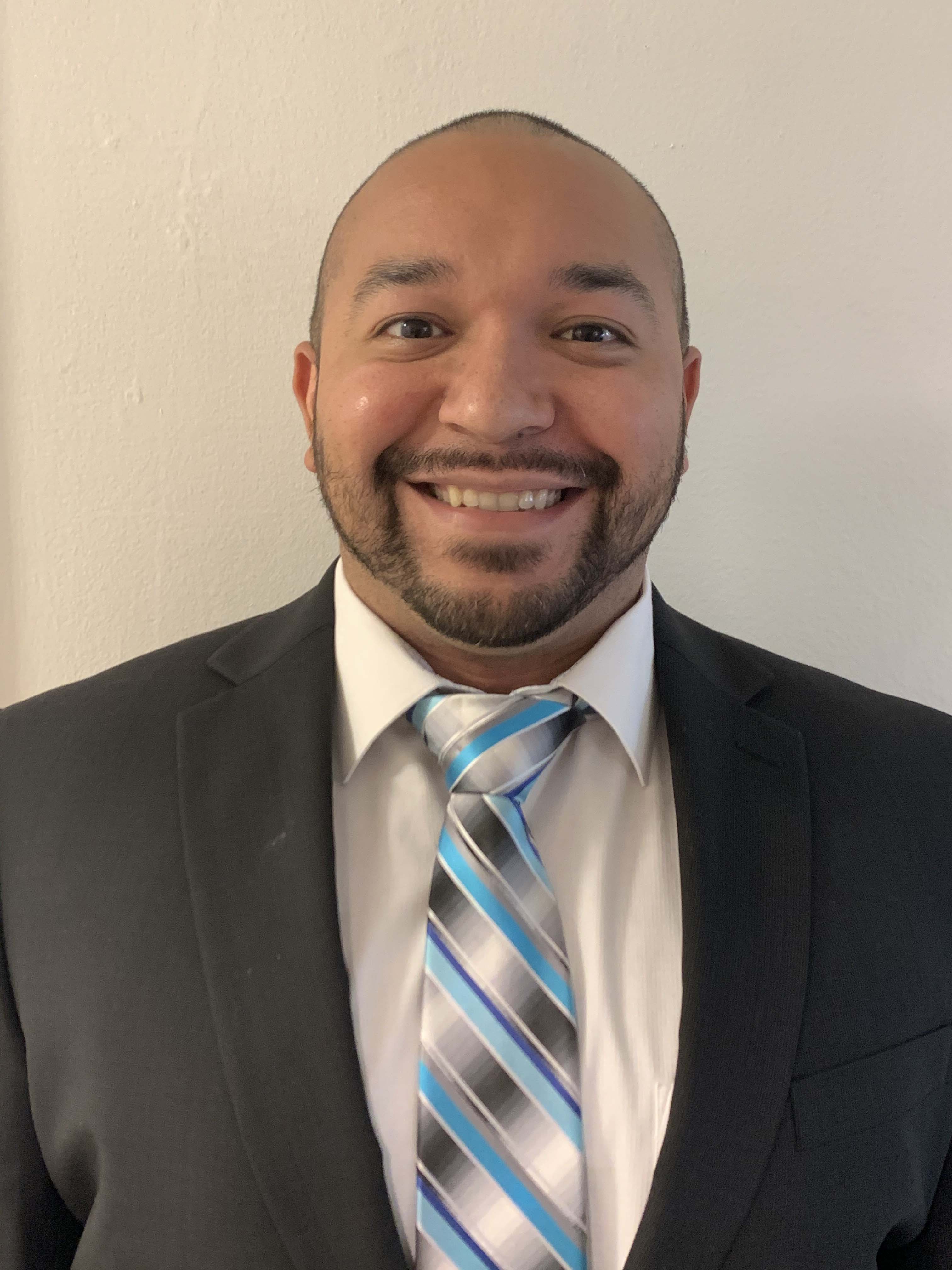 Abraham Hernandez, CLFP Associate
Fleet Analysis
Fleet Advantage, LLC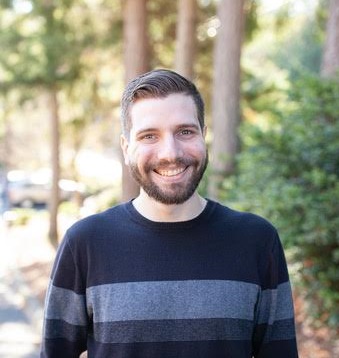 Joshua Huyck, CLFP
Vendor Finance Coordinator
Financial Pacific Leasing, Inc.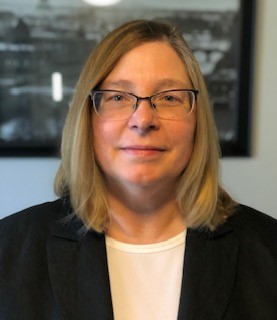 Christina Lee, CLFP
Manager, Underwriting
Key Equipment Finance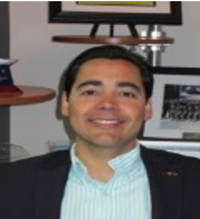 Albino Lopez, Jr., CLFP
Sr. Remarketing Analyst,
Asset Management & Remarketing
Key Equipment Finance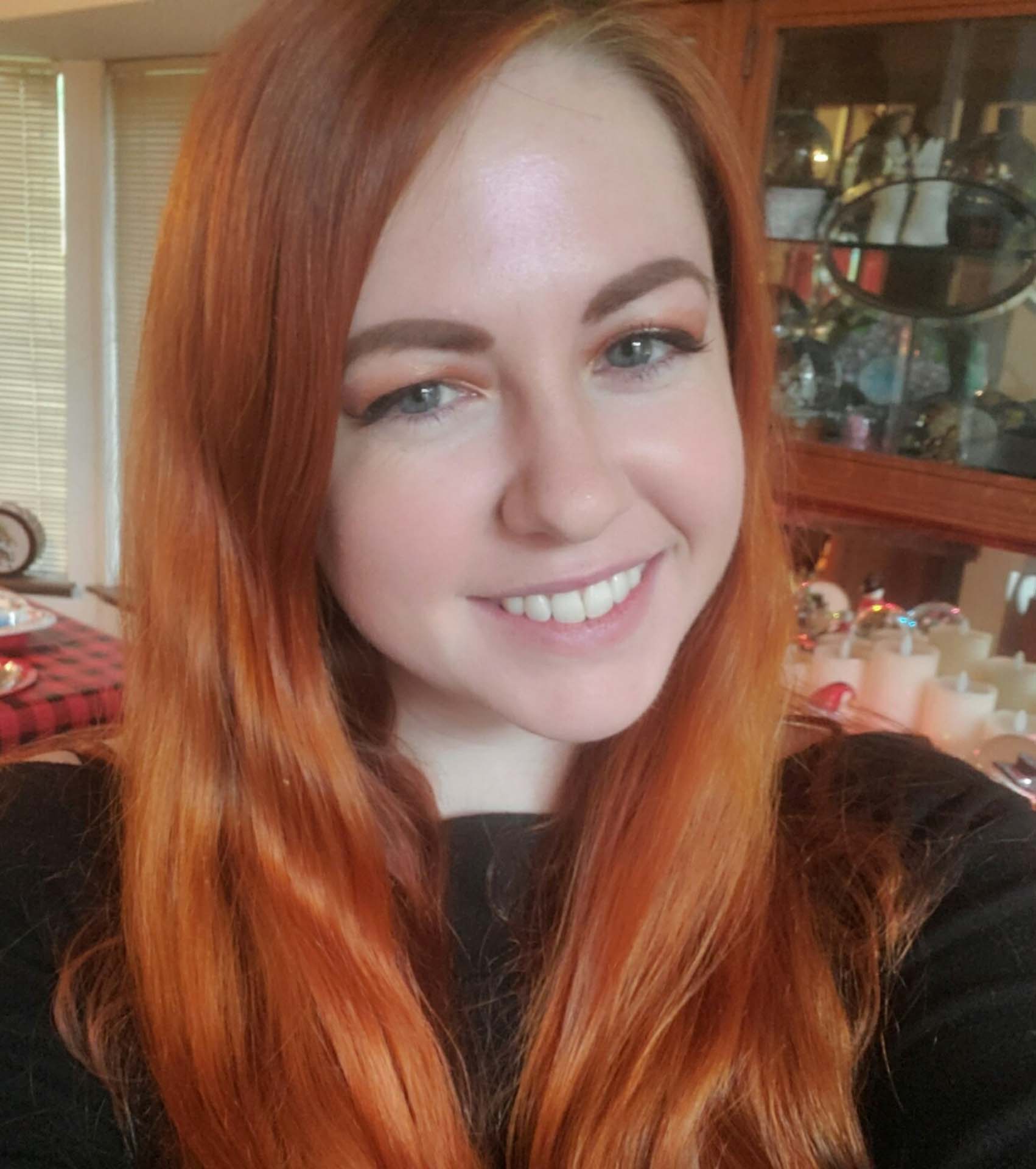 Ryan Magee, CLFP
Transaction Coordinator
Financial Pacific Leasing, Inc.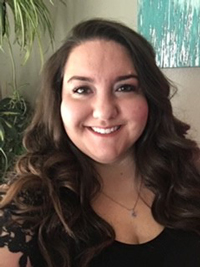 Katharine Morris, CLFP
Senior Account Manager
Key Equipment Finance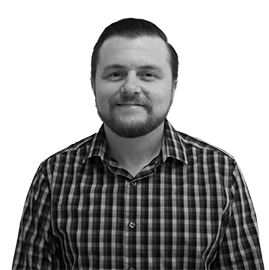 Cody Nestor, CLFP
Finance Manager
Ascentium Capital LLC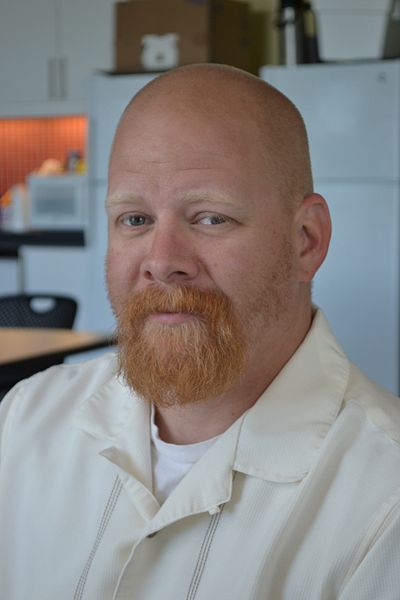 Lucas Pick, CLFP
Assistant Vice President
Key Equipment Finance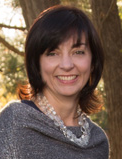 Catherine Rein, CLFP
Lead New Business Support Analyst
Key Equipment Finance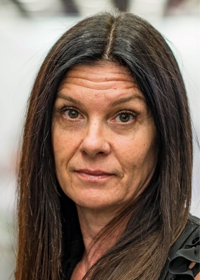 Kendel Santora, CLFP
Sales Assistant
Ascentium Capital LLC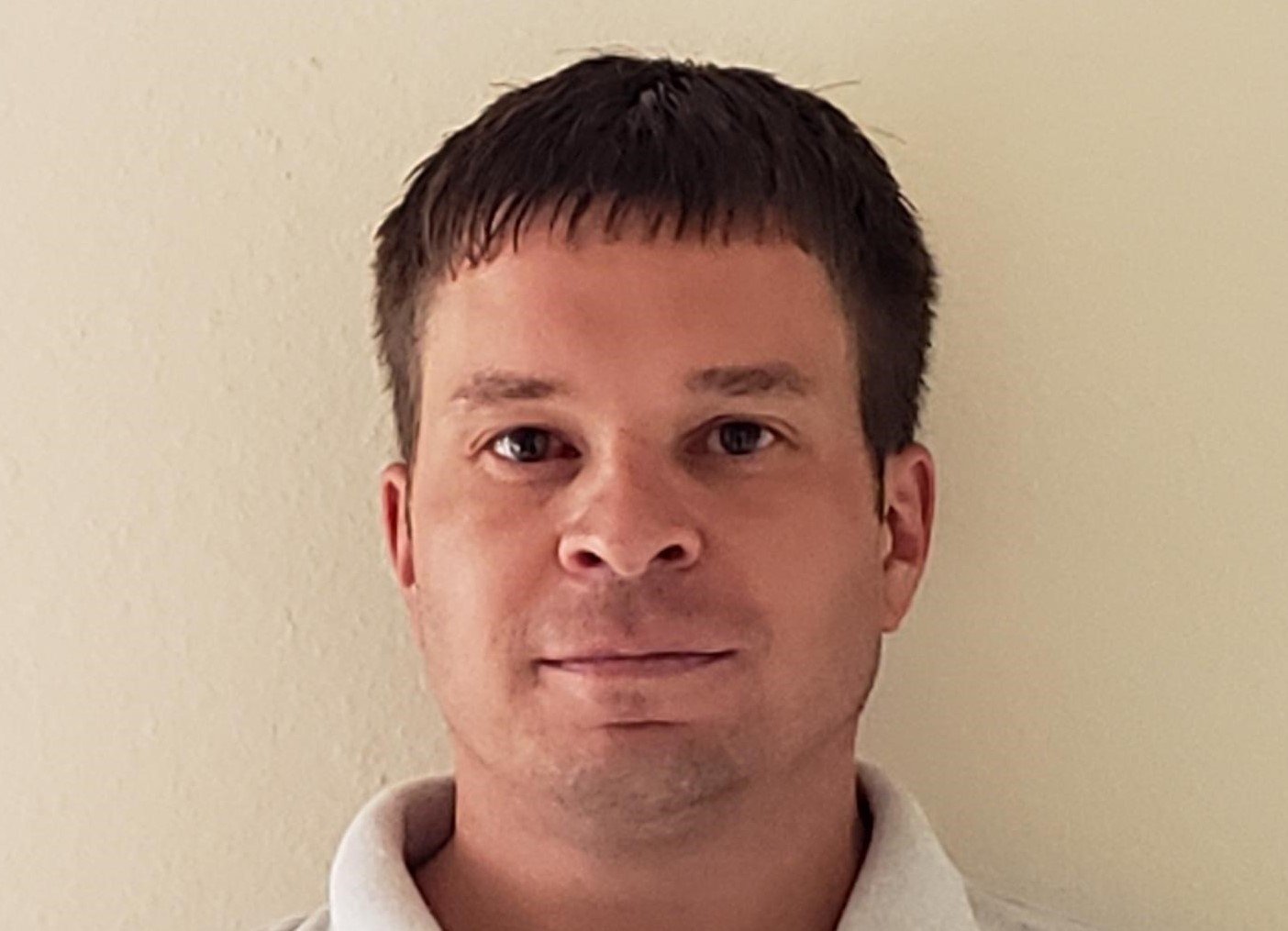 Tanner Teply, CLFP
Sr. Municipal Credit Analyst
Key Equipment Finance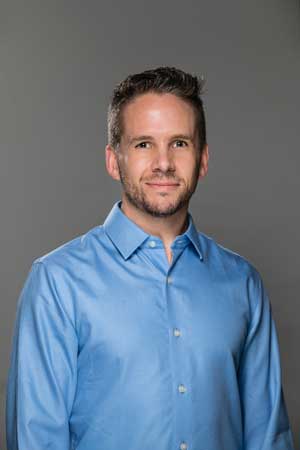 Derek Vander Linden, CLFP
QA & Projects Analyst
Key Equipment Finance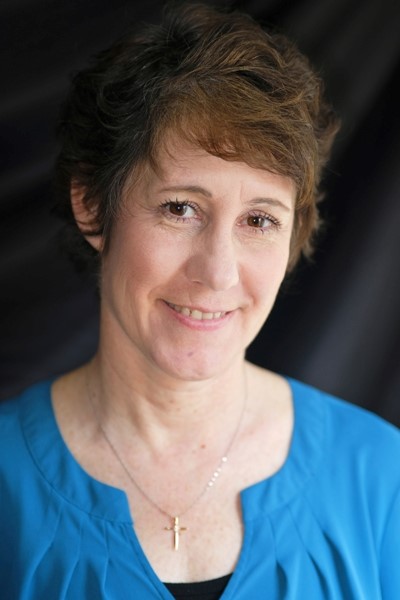 Karin Walker, CLFP
Title Specialist II
Financial Pacific Leasing, Inc.
When asked why Mr. Huyck attended the Academy for Leasing and Finance Porfesisionls hosted by his company, Financial Pacific Leasing, he stated, "I chose to pursue the CLFP designation because possessing a thorough understanding of the foundational principles and framework of the industry, as well as the full array of operations and opportunities within the field, are fundamental to success and growth.
"The culmination of said education and knowledge in the form of the certification is not only a prestigious honor bestowed by my industry peers but also furthers future training possibilities and collaborative opportunities to achieve increasing success in my current role and the industry at-large."

The CLFP designation identifies an individual as a knowledgeable professional to employers, clients, customers, and peers in the equipment finance industry. There are currently 919 active Certified Lease & Finance Professionals and Associates in the United States, Canada, India and Australia. For more information, visit http://www.CLFPFoundation.org.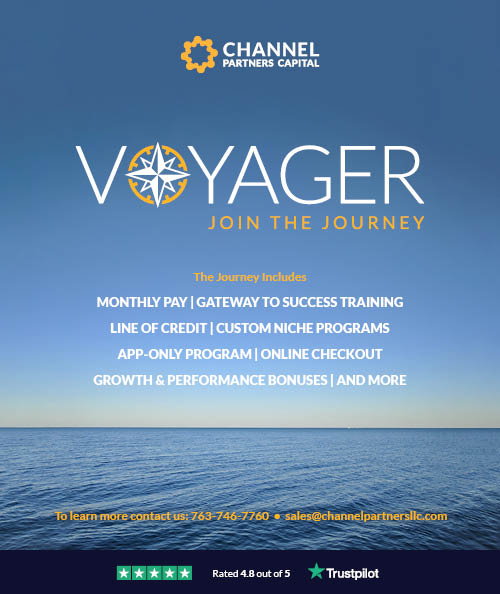 [headlines]
--------------------------------------------------------------
Build Your List

The Ultimate Hire by Ken Lubin, ZRG Partners
We all have a list of people, ex clients and potential clients that we know we should reach out. It is the list in the back of our heads, in our inboxes or on our desk of people we know we should connect or reconnect with, but never do. We always say that we will when we have time.
Now is the time.
We have more time than we ever had. We have time to reach out, to build our brand/business, to connect with those we haven't yet connected with or reconnect with those we may have neglected to in the past. Here are 3 simple ways to build your list.

Download your LinkedIn connections list and take the time to determine who you should connect with or delete. Here are the Directions https://www.linkedin.com/help/linkedin/answer/66844/exporting-connections-from-linkedin?lang=en
Export the contacts in your inbox to an Excel spreadsheet and sort by priority of who you should reach out to. Determine who the influencers are in your space that could be potential clients and connect.
One thing I do is look at the speakers at top industry events and reach out to them directly. You can do it via LinkedIn. Or with a little ingenuity and out of the box thinking you can send them emails directly. One way to test if you have the right email is to use https://mailtester.com/

Now is the time to take the internal list of who we should be reaching out to that is floating in our brain and put it on paper (virtual paper) and make the effort to connect. Many of your contacts are likely just as perplexed on what to do during these times as you. Perhaps when you team up, great things can happen.
Good luck, stay safe!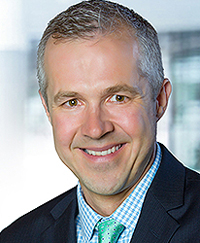 Ken Lubin
Managing Director


ZRG Partners, LLC
Americas I EMEA I Asia Pacific
C: 508-733-4789
https://www.linkedin.com/in/klubin/
"What is the Ultimate Hire? The Ultimate Hire is the professional that every business, team or leader needs in their organization. This is the high performance individual that always rises to the top, brings the team to the next level and can significantly add to the bottom line. The Ultimate Hire is the person that you can't afford to be without. Finding, Attracting, Hiring and Retaining these professionals is critical to the success of your business. We have identified these traits and can help you find these top professionals."
The Ultimate Hire Collection:
http://leasingnews.org/Conscious-Top%20Stories/ultimate.html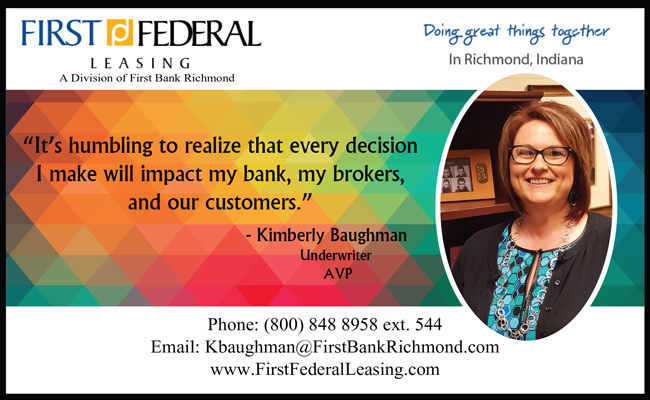 [headlines]
--------------------------------------------------------------
Small Four Branch Bank Fails in West Virginia
Problem Loans Seem to be the Main Reason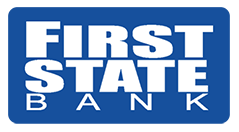 The four branches of the First State Bank, based in Barboursville, West Virginia were closed with the FDIC securing an assumption agreement with MVB Ban, Inc (MVB) of Fairmont West Virginia to assume of the deposits of the First State Bank.
The FDIC reports, "The First State Bank has experienced longstanding capital and asset quality issues, operating with financial difficulties since 2015. The bank's December 31, 2019 financial reports indicated capital levels were too low to allow continued operations under federal and state law."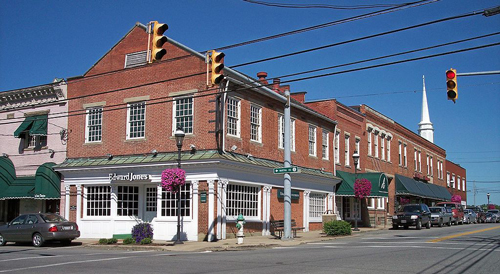 Barboursville photo by Tim Kiser (w: User: Malepheasant
Barboursville in 2010 census reported 3,964 people, 1,528 houses and 904 families living in the village. According to Wikipedia, "Barboursville is home to the Huntington Mall, which is the largest indoor mall in the state of West Virginia, with more than 1.5 million square feet of retail space. The mall is anchored by Macy's, JC Penney, Sears, Books-A-Million, Field & Stream, TJ Maxx, Home Goods and Dicks Sporting Goods."
Best Places notes:
Pros
-Cost of living
-Small-town atmosphere
-Revitalizing downtown
Cons
-Entertainment
-Low educational attainment
-Isolation
The First State Bank is a Barboursville, West Virginia, FDIC-insured bank dating back to 1905. With 87 full-time employees in 4 offices in WV. In 2015 the Chairman/President Phillip J. Vallandingham along with other officers was sued for writing balloon mortgage loans. There were other problems reported. According to Reuters, "The regulator said the bank had been closed on Friday by state regulators after 'longstanding capital and asset quality issues.' Financial reports from the end of 2019 showed the bank operating with too little capital to legally stay open, the FDIC said."
According to a Background Check, "Philip Jackson Vallandingham is 82 years old and born in Feb 1938.
"The four branches of The First State Bank will reopen as branches of MVB Bank on Saturday, April 4, during normal banking hours," reports the FDIC, who "strongly encourages bank customers to follow Centers for Disease Control and Prevention guidance on social distancing and utilize online and electronic banking capabilities. In keeping with West Virginia Governor Jim Justice's Stay-at-Home Order, customers should visit a bank branch only if an in-person visit is essential and only after making an appointment.
"Depositors of The First State Bank will automatically become depositors of MVB Bank. The FDIC will continue to insure deposits so customers do not need to change their banking relationship in order to retain their deposit insurance coverage up to applicable limits.
"Customers of The First State Bank should continue to use their existing branches until they receive notice from MVB Bank that it has completed systems changes to allow other MVB Bank branches to process their accounts as well.
"As of December 31, 2019, The First State Bank had approximately $152.4 million in total assets and $139.5 million in total deposits. In addition to assuming all of the deposits, MVB Bank agreed to purchase approximately $147.2 million of The First State Bank's assets. The FDIC will retain the remaining assets for later disposition.
"The FDIC estimates that the cost to the Deposit Insurance Fund (DIF) will be $46.8 million."


[headlines]
--------------------------------------------------------------
Anatolian Shepherd/Retriever, Labrador
West Des Moines, Iowa Adopt a Dog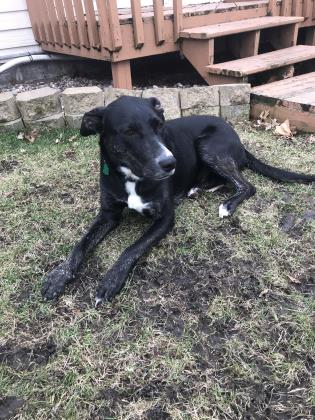 Mickey

Male
3 Years, 1 month
Color: Black/White
Neutered
Declawed: No
Location: Foster Home
"Mickey is a very sweet dog who came to us from a shelter in Texas! He is an active boy and does very well with other bigger dogs. We do not recommend that he goes to a home with small dogs or cats, as he hasn't done well with them in the past. He is house trained and is currently in foster with another dog who he loves to play with! If you are interested in meeting Mickey, call the shelter at 515-222-0009."
Furry Friends Refuge will be operating as "appointment only" until April 30th, and may continue as we navigate the current health crisis.
Furry Friends Refuge
1211 Grand Avenue
West Des Moines, Iowa 50265
515-222-0009
Parking: In the lot behind the building
Hours: Monday through Friday, 3 p.m. to 8 p.m.;
Saturday/Sunday, 11 a.m. to 5 p.m.
[headlines]
--------------------------------------------------------------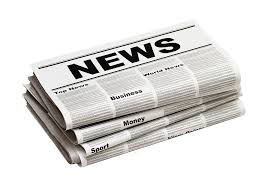 News Briefs----
Big banks may have just killed the government's $349 billion
relief effort to save America's devastated small businesses
https://www.businessinsider.com/349b-small-business-relief-program-may-be-dead-on-arrival-2020-4
Walsh recommends curfew for Boston,
asks all to wear masks outside home
https://www.bostonglobe.com/2020/04/05/nation/walsh-announce-stricter-coronavirus-guidelines-says-he-is-weighing-curfew/
Newsom says Stanford test for coronavirus immunity
in California 'hours' from approval --Detects Anti-Bodies
https://www.sacbee.com/news/politics-government/capitol-alert/article241774351.html?
This Big Boeing 737 MAX Order Cancellation
Could Be Start of a Wave
https://www.forbes.com/sites/jeremybogaisky/2020/04/03/boeing-737-max-airbus-avolon-cancel/#25cb6b12fa37
A fire at a Florida airport destroyed
more than 3,500 rental cars
https://www.cnn.com/2020/04/05/us/airport-fires-cars-trnd/index.html
[headlines]
--------------------------------------------------------------


You May Have Missed---
Navy Captain Removed From Carrier
Tests Positive for Covid-19
https://www.nytimes.com/2020/04/05/magazine/navy-captain-crozier-positive-coronavirus.html
[headlines]
--------------------------------------------------------------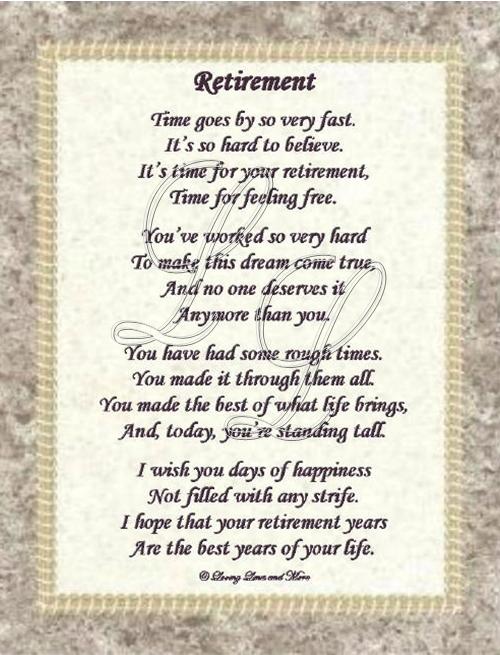 [headlines]
--------------------------------------------------------------

Sports Briefs---
Will fans pack NFL stadiums for week 1? Don't count on it,
Gov. Newsom says/Trump wants NFL season to start on time
https://www.mercurynews.com/2020/04/04/coronavirus-will-fans-pack-nfl-stadiums-for-week-1-dont-count-on-it-gov-newsom-says/
Antonio Brown formally charged in assault of driver
outside Florida home: report
https://www.foxnews.com/sports/antonio-brown-formally-charged-assault-driver
Ranking the 7 Biggest Draft Mistakes of the Past 5 Years
https://bleacherreport.com/articles/2884855-ranking-the-7-biggest-draft-mistakes-of-the-past-5-years#slide0
Mets might be MLB's biggest loser in the coronavirus era
https://nypost.com/2020/04/05/new-york-mets-might-be-mlbs-biggest-loser-amid-coronavirus/
Patriots have some interest in FIU QB James Morgan
www.theredzone.org/Blog-Description/EntryId/81110/Patriots-have-some-interest-in-FIU-QB-James-Morgan
Aaron Rodgers says Packers 'window's open' for another championship
http://www.theredzone.org/Blog-Description/EntryId/81107/Aaron-Rodgers-says-Packers--window-s-open--for-another-championship
Sacramento Kings donate former practice facility
to use as field hospital in coronavirus fight
https://www.sacbee.com/news/coronavirus/article241749631.html?
[headlines]
--------------------------------------------------------------


California Nuts Briefs---

Flood Warnings for Several Parts of Northern California
https://www.kcra.com/article/flood-warning-issued-for-several-parts-of-northern-california/32045334#
Live in these Bay Area cities?
You may not be getting a stimulus check
https://www.mercurynews.com/2020/04/03/coronavirus-live-in-these-bay-area-cities-you-may-not-be-getting-a-stimulus-check
Southern California home buying plummets 30% to 6-year low
https://www.mercurynews.com/2020/04/05/coronavirus-southern-california-homebuying-plummets-30-to-6-year-low/
'The threat from within': How the coronavirus
spread through San Jose's fire department
https://www.eastbaytimes.com/2020/04/05/first-coronavirus-cluster-san-jose-fire-department/
Coronavirus: San Jose police, DA field hundreds of complaints
about COVID-19 order violations
https://www.mercurynews.com/2020/04/03/coronavirus-san-jose-police-da-field-hundreds-of-complaints-about-covid-19-order-violations/
Ken Frank's Michelin-star team at La Toque cooks
for Napa's homeless
https://napavalleyregister.com/news/local/ken-franks-michelin-star-team-at-la-toque-cooks-for-napas-homeless/article_f65751bf-79ec-5904-b13d-05bb879c126e.html

[headlines]
--------------------------------------------------------------



"Gimme that Wine"

http://www.youtube.com/watch?v=EJnQoi8DSE8
Guy Fieri launches relief fund for laid-off restaurant workers
https://www.pressdemocrat.com/lifestyle/10871338-181/guy-fieri-launches-relief-fund?fbclid=IwAR2YwC1S0QoBhXMDNC35gEBs2ert0VPVVN2oNU4pyoFOuK5XPG4OZIEVIlU
Sauvignon Blanc Gets Serious on California's Central Coast
https://www.winemag.com/2020/04/02/best-california-sauvignon-blanc-central-coast-guide/
Smoke taint toolkit expanded with new research and resources
https://www.wineaustralia.com/news/articles/smoke-taint-toolkit-expanded
Free Wine App
https://www.nataliemaclean.com/mobileapp/

Wine Prices by vintage
http://www.winezap.com
http://www.wine-searcher.com/
US/International Wine Events
http://www.localwineevents.com/
Leasing News Wine & Spirits Page
http://two.leasingnews.org/Recommendations/wnensprts.htm
[headlines]
----------------------------------------------------------------
This Day in History
6 BC - Many Biblical scholars believe this date to be the actual date of the historical birth of Jesus Christ. The actual day of the month has never been declared, although many believe it is the 6th day of April, due to the many changes in what we now have as the present-day calendar. Most scholars believe the correct year is 6BC. This is also the week of Jewish Passover. It should also be noted the Bible (John 18:28; 19:31) indicates that Christ was crucified on the eve of a Passover and we know that it was sometime around the year AD 30. The Roman Catholic Church has March 25 and that is the accepted tradition, based primarily with many customs from non-Christian festival (Roman Saturnalia, Mithraic sun's birthday, Teutonic Yule, Druidic and other winter solstice rites). The Greek Orthodox Church and other orthodox churches celebrate on January 7 based on the old Julian calendar.
http://www.alphalink.com.au/~sanhub/jcbirth.htm
http://www.holidays.net/passover/story.html
http://home.earthlink.net/~jptandy/tandyland/jesusbth.htm
610 - Lailat-ul Qadar: The night that the Koran descended to Earth. Muhammad is believed by his followers to have had a vision of Gabriel. The angel told him to recite in the name of God. Other visions are supposed to have Gabriel lead Muhammad to heaven to meet God, and to Jerusalem to meet Abraham, Moses and Jesus. These visions convinced Mohammad that he was a messenger of God.
1712 - The first rebellion of African American slaves in a colony occurred in New York City. Six whites were killed. The militia was called out to suppress the revolt. Twenty-one African American slaves (some accounts say 12) were executed by hanging, and six committed suicide. Three decades later, in 1741, a rash of suspicious fires caused fears of another slave rebellion to sweep the city. Although no conclusive evidence of a slave conspiracy was uncovered, several slaves were coerced into confessing and implicating others. By the time the hysteria died down, thirty-one slaves and four whites had been hanged.
In the years after the American Revolution, the state of New York enacted legislation to gradually emancipate its slaves. By the first decade of the nineteenth century, the institution of slavery had ceased to exist in New York and most other northern states.
1830 - James Augustine Healy (d. 1900), the first black Roman Catholic bishop in America, was born to an Irish planter and a slave on a plantation near Macon, Georgia.
http://www.holycross.edu/departments/publicaffairs/website/features/healy0805.htm
http://www.famousamericans.net/jamesaugustinehealy/
http://www.catholic-hierarchy.org/bishop/bhealy.html
1735 - The first Moravians from Europe arrived in America. Invited by colonial governor James Oglethorpe, ten males of the "Unitas Fratrum" landed in Savannah, Georgia after sailing from England in February.
http://www.cviog.uga.edu/Projects/gainfo/mora-toc.htm
http://www.moravian.org/history/
1777 - The first Marine officer killed in service was John Fitzpatrick, a second lieutenant in the Continental Marines, who was killed when the Alfred, a 24-gun frigate under command of Captain Samuel Nicholas, was attached off Block Island, RI, by the 20-gun H.M.S. Glasgow.
1786 - Birthday of Sacagawea (d. 1812 or 1884), American explorer, a legend as the reason of the success of the famous Lewis and Clark expedition. She was born into the Agaidika or Lehmi Shoshone near Salmon, ID. At age 16, met and helped the Expedition in achieving their chartered mission objectives by exploring the Louisiana Territory. Sacagawea traveled with the expedition thousands of miles from North Dakota to the Pacific Ocean, helping establish cultural contacts with Native American populations in addition to her contributions to natural history. She was inducted into the National Women's Hall of Fame in 2003 after having been inducted into the Hall of Great Westerners of the National Cowboy & Western Heritage Museum in 1959. The Sacagawea dollar (also known as the "golden dollar") is a United States dollar coin first minted in 2000, although not minted for general circulation from 2002 to 2008 and again from 2012 onward.
http://www.pbs.org/lewisandclark/inside/saca.html
1830 - Under the leadership of Joseph Smith, Jr., The Church of Jesus Christ of Latter-day Saints was founded with six members in a log cabin at Fayette, NY. The event occurred in the home of Peter Whitmer. Joseph Smith, the founder of the church, declared that an angel of God had shown him gold plates of which was engraved a divine scripture, The Book of Mormon, which he has translated. The official title of the Mormon Church is the Church of Jesus Christ of Latter-day Saints.
1846 - Dred Scott claims freedom. Scott, a slave, files a declaration according to which, two days earlier, his owner had "beat, bruised, and ill-treated him" and imprisoned him for twelve hours. Scott adds that he claims to be a free man by virtue of his past residence in free territories. In March of 1857, Supreme Court Chief Justice Roger B. Taney, a staunch supporter of slavery, wrote the "majority opinion" for the court. It stated that because Scott was black, he was not a citizen and therefore had no right to sue. The decision also declared the Missouri Compromise of 1820, legislation which restricted slavery in certain territories, unconstitutional. While the decision was well-received by slaveholders in the South, many northerners were outraged. The decision greatly influenced the nomination of Abraham Lincoln to the Republican Party and his subsequent election, which in turn led to the South's secession from the Union.
Peter Blow's sons, childhood friends of Scott, had helped pay Scott's legal fees through the years. After the Supreme Court's decision, the former master's sons purchased Scott and his wife and set them free. Dred Scott died nine months later.
1853 - The City of Portland, Oregon, known as the "City of Roses," was established.
1862 - Battle of Shiloh. General Ulysses S. Grant's Union forces at Shiloh, or Pittsburgh Landing, TN, were attack by a large force under General Albert Sidney Johnston. After heavy fighting, the first day of the battle ended without a conclusive victory for either side. Grant was reinforced before the Confederates on the second day and Confederate General Beauregard, in command after Johnston's death the previous day, ordered a retreat to Orinth, MS, leaving the Federal troops in a stronger position in Tennessee than before the battle. Losses on both sides totaled more than 23,000.
1865 - EDDY, SAMUEL E., Medal of Honor
Rank and organization: Private, Company D, 37th Massachusetts Infantry. Place and date: At Sailors Creek, Va., 6 April 1865. Entered service at: Chesterfield, Mass. Birth: Vermont. Date of issue: 10 September 1897. Citation: Saved the life of the adjutant of his regiment by voluntarily going beyond the line and there killing one of the enemy then in the act of firing upon the wounded officer. Was assailed by several of the enemy, run through the body with a bayonet, and pinned to the ground, but while so. situated he shot and killed his assailant.
1865 - At the Battle of Little Sailer's Creek, one fourth of Lee's army is cut off by Union troops pursuing him to Appomattox.
http://www.cr.nps.gov/hps/abpp/battles/va093.htm
http://www.historynet.com/magazines/civil_war_times/3036776.html
1866 - Birthday of Joseph Lincoln Steffens (d. 1936), San Francisco. Journalist and famous muckraker.
http://en.wikipedia.org/wiki/Lincoln_Steffens
1868 - Mormon church leader Brigham Young, 67, married his 27th and last wife, Anna Eliza, who wound up suing him for divorce.(In all, Brigham Young's wives bore him 47 children., and was married 27 times, according to a source considered by historians as "accurate;" however, others believe she was his 18th wife.) "Eliza soon dropped from the role of ordinary wife to that of neglected wife; and finally, July 28, 1873, she sued Brigham for divorce, and demanded a substantial share of his fortune. It is necessary to pause here for a moment to repeat a caution given several times before. Ann Eliza Webb posed as Brigham's nineteenth wife, and custom has fixed that as her number. There is just as good warrant for calling her the twenty-ninth, or the hundred and nineteenth. At the time of her marriage there were known to be eighteen other women with whom Brigham had sustained or was sustaining marital relations. Careful search probably would have doubled the number, and not even Brigham could have told to hove many women he had been "sealed." The marriage ceremony was sufficient to cover cohabitation in every case; and no domestic census-taker could have drawn the line between the three sorts of spouses. Brigham's answer to this divorce suit was a bit startling. He pleaded that there was no marriage between himself and the plaintiff which the laws of the United States recognized; and therefore, there was no occasion for divorce. Judge McKean was plainly embarrassed by the situation, yet quite as plainly determined to use it to the injury of the Mormon emperor. On February 25, 1875, McKean ordered Brigham to pay Ann Eliza $3,000 for attorney's fees and $500 per month alimony pending a final decision. Brigham's attorneys took an exception and prepared to appeal to the supreme court of the territory. The delay thus occasioned did not suit judge McKean. On March 8, he cited Brigham to appear before him, and show cause why he should not be punished for contempt of court in not having paid the required money. Brigham appeared in court three days later, and after a short argument by his attorneys, was sentenced to pay a fine of $25 and to be confined one day in the penitentiary. He was taken to his home by the deputy marshal, and after dining and being supplied with some clothing, was driven to the jail. Here, he was locked for a short time in a cell, and then allowed to pass the night in a room opening off the warden's office. The following day, March 12, 1875, he walked out free, into the arms of a worshipping crowd who had assembled to do him homage.
http://www.pbs.org/weta/thewest/people/s_z/young.htm
http://www.helpingmormons.org/mormon_empire.htm
http://www.helpingmormons.org/mormon_empire.htm
http://www.pbs.org/weta/thewest/people/s_z/young.htm
1882 - Birthday of Rose Schneiderman (d. 1972), at Saven, Poland. A pioneer in the battle to increase wages and improve working conditions for women. Her family immigrated to the US six years later. At age 16, she began factory work in New York City's garment district and quickly became a union organizer. Opposed to the open-shop policy, which permitted nonunion members to work in a unionized shop, Schneiderman organized a 1913 strike of 25,000 women shirtwaist makers. She worked as an organize for the International Ladies Garment Workers Union (ILGUW) and for the Women's Trade Union League (WTUL), serving as president for more than 20 years. During the Great Depression President Roosevelt appointed her to his Labor Advisory Board, the only woman member.
1883 - Vernon Dalhart (d. 1948), the first singer of country songs to gain national attention, was born Marion Try Slaughter in Jefferson, Texas. Dalhart was not really a country singer. He began his career singing pop songs and light opera selections. But it was when he turned to hillbilly songs in 1925 that Dalhart made music history. His recording of "The Prisoner's Song" and "The Wreck of the Old 97" was the biggest-selling non-Christmas hit of the pre- rock 'n' roll era. Dalhart recorded for more than 30 labels and under dozens of pseudonyms.
1892 – Lowell Thomas (d. 1981) was born in Woodington, OH. A world traveler, reporter, editor, and radio newscaster, his newscasts spanned more than half the 20th century. His newsreels were often the first thing moviegoers saw in theaters.
1896 - The first modern Olympics formally opened at Athens, Greece, after a 1,500-year hiatus. There were 311 competitors, all men, representing 13 nations. The very first race was the opening heat of the 100 meters, won by Francis Lande of the US. He finished fourth in the final won by another American, Thomas Burke. The first Olympics were funded by the sale of commemorative stamps and medals and by a gift of one million drachmas from George Averoff, an architect.
1900 - Jim Jeffries, 250 pounds, knocked out Jack Finnegan, 180 pounds, in 55 seconds of the first round at Detroit, MI, to win the heavyweight boxing championship title. It is the first, and only bout, won in under one minute.
1904 - The Fidelity Contract Company, Rochester, New York, became the first installment finance company to purchase installment contracts from retail dealers. They eventually became the Bankers Commercial Corporation of New York City.
1907 - The War Development has decided to retain the military prison at Alcatraz and not transfer it, as it was proposed, to Angel Island or the Presidio. Officials contend that Alcatraz affords the best opportunity for taking care of prisoners and preventing their escape. The battalion consisting of companies E, F, G and H, 22nd Infantry, will withdraw from the Island, and permanent prison guard will be substituted.
1909 - The St. Canadian Credit Union of Massachusetts, NH, was charged with the help of Alphonese Desjardins, Canadian credit union pioneer, and became the first credit union in the United States.
1909 - Robert E. Peary reached the North Pole after several failed attempts. The team consisted of Peary, leader of the expedition: Matthew A. l-Jenson, a black man who had served with Peary since 1886 as ship's cook, carpenter and blacksmith, and then as Pear/s co-explorer and valuable assistant and four Eskimo guides—Coquesh, Ootah, Eginwah and Seegloo. They sailed July 17, 1908, on the ship Roosevelt, wintering on Ellesmere Island. After a grueling trek with dwindling food supplies, Henson and two of the Eskimos were first to reach the Pole. An exhausted Peary arrived 45 minutes later and confirmed their location. Dr. Frederick A. Cook, surgeon on an earlier expedition with Peary, claimed to have reached the Pole first, but that could not be substantiated and the National Geographic Society credited the Peary expedition.
1917 - The US enters World War I, which began in 1914. Two days after the US Senate voted eighty-two to six to declare war against Germany, the US House of Representatives endorses the declaration by a vote of 373 to fifty, and the US enters World War I. Four days earlier, President Woodrow Wilson, who initially sought a peaceful resolution to the war in Europe, appeared before a joint session of Congress and urged a declaration of war, citing Germany's unrestricted submarine warfare against US vessels traveling in the Atlantic. The first US "Doughboys" landed in France June 27, 1917.
http://memory.loc.gov/ammem/today/apr06.html
1918 - Bassist Red Callendar born Richmond, VA.
1924 - Tenor Sax player Charlie Rouse (d. 1988) born, Washington, DC
http://www.eyeneer.com/Reviews/Current/yeah.html
1927 - Baritone sax player Gerry Mulligan (d. 1996) born at New York, NY. He performed with many great jazz musicians including Miles Davis, Dave Brubeck, Chet Baker and Duke Ellington, and is credited with helping create the cool-jazz movement with Miles Davis.
1928 - Birthday of James Watson, discoverer (with Francis Crick) of the structure of DNA, born Chicago, IL
1929 - Birthday of pianist, composer, conductor Andre Previn (d. 2019), born Berlin, Germany.
http://www.cdandlp.com/item/2/0-1601-14-1-0/1318764_Andre_Previn_Shelly_Mann.html
1930 – Continental Baking manager James Dewar created the Twinkie in River Forest, IL.
1931 - Nine black youths, known as The Scottsboro Boys, went on trial at Scottsboro, AL, accused of raping two white women on a freight train. All were convicted in a hasty trial, but by 1950 were free by parole, appeal or escape.
1936 - A massive pair of tornadoes, rated F4 on the Fujita scale, killed 203 persons, injured 1600, and caused over 13 million dollars damage in Gainesville, Georgia. The business district of the town was almost entirely destroyed as the tornado left a 4-block wide path of destruction in its wake. The largest death toll in one building in US history from a single tornado occurred when then Cooper Pants factory collapsed and caught fire. 70 people were killed.
1937 - Guitarist/song writer Merle Haggard born Bakersfield, CA.
http://rollingstone.com/artists/bio.asp?oid=3135&cf=3135
http://www.merlehaggard.com/
1938 - Teflon invented. Polytetraflouroethylesne reside was invented by Roy J. Plunkett while he was employed by E.I. Du Point de Nemours & Co. Commonly known as Teflon, it revolutionized the cookware industry. The substance or something similar coat three-quarters of the pots and pans in America at the time of Plunkett's death in 1994.
1939 - Harry James records "Two O'Clock Jump" Brunswick 8337.
1940 - Duke Ellington Band records, "Jack the Bear, "KoKo."
1944 - Michelle Phillips of the Mamas and Papas was born in Long Beach, California. She married John Phillips, leader of the Mamas and Papas. The group's first album in 1965 yielded three hit singles - "Monday, Monday," "California Dreamin"' and "I Call Your Name." After several more albums in the mid-'60s, the group broke up. A new lineup of The Mamas and Papas began touring in the '80s, with MacKenzie Phillips, John's daughter, replacing Michelle Phillips and Spanky MacFarlane replacing the deceased Cass Elliot.
1945 - Two US destroyers, two ammunition ships and a tank-landing ship were sunk off the coast Of Okinawa when the Japanese Air Force launched 355 kamikaze (suicide) pilots against the Allied fleet in Operation Floating Chrysanthemum.
1947 - The American Theatre Wing bestowed the first annual Tony awards for distinguished service to the theater.
1952 - Top Hits
"Wheel of Fortune" - Kay Starr
"Anytime" - Eddie Fisher
"Please, Mr. Sun" - Johnnie Ray
("When You Feel like You're in Love") "Don't Just Stand There" - Carl Smith

1954 - TV Dinner is first put on sale by Swanson & Sons.
http://www.fiftiesweb.com/pop/tv-dinner.htm
http://www.cnn.com/FOOD/news/9903/31/tv.dinner/
1956 - Paramount Pictures signed Elvis Presley to a three-picture contract only five days after his first screen test. The test was at the suggestion of producer Hal Wallis who had seen Presley on the Dorsey Brothers' TV show. Elvis was to be paid $100,000 for his first movie, $150,000 for the second and $200,000 for the third.
1956 - Capitol Tower, the home of Capitol Records in Hollywood, CA, was dedicated. The building was the first circular office tower designed in America. It is 13 stories tall and 92 feet in diameter. At night, a light at the tip of the tower blinks the letters "H-O-L-L-Y-W-O-O-D" in Morse Code.
1956 - The Beach Boys record "California Girls," which will reach number three in the US by August.
1957 - Elvis Presley's "All Shook Up" is released.
1957 - The Toronto quartet, The Diamonds, peak at #2 on the Billboard chart with "Little Darlin'."
1957 - Perry Como's "Round and Round" hits #1.
1958 - Arnold Palmer won his first major pro golf tournament by capturing the Masters in Augusta, GA (and the coveted green jacket). Palmer defeated defending champion Dough Ford for the honor. Palmer was 28 years old and had been a pro since 1954 after he won the National Amateur title.
1959 - Hal Holbrook opened in an off-Broadway, critically acclaimed, presentation of "Mark Twain Tonight." Quotes include: "It is best to read the weather forecast, before we pray for rain;" "The more things are forbidden, the more popular they become;" "Modesty died when clothes were born;" "Be good and you will be lonesome;" and "Familiarity breeds contempt - and children."
1959 - Bruce Johnston joins the Beach Boys as permanent replacement for Brian Wilson. My high school friend and piano player for my band often called on me as a replacement for "gigs" he got for groups. He is perhaps best known as the composer and songwriter of "I Write the Songs, " made famous by Barry Manilow.
1959 - America's funny men, Bob Hope, Jerry Lewis and Mort Sahl, and comedic actor Tony Randall, along with the Great Britain's outstanding actors, David Niven and Laurence Olivier, entertained the guests of the Academy of Motion Picture Arts and Science at the 31st Annual Academy Awards ceremony. The audience filled the RKO Pantages Theatre in Los Angeles with applause for the Best Picture of 1958: "Gigi" (Arthur Freed, producer). "Gigi" also won Oscars for Best Director Vincente Minnelli; for Frederick Loewe's (music), and Alan Jay Lerner's (lyrics) for the Song, "Gigi;" for Best Music/ Scoring of a Musical Picture (André Previn); for the Best Writing/Screenplay Based on Material from Another Medium (Alan Jay Lerner); for Best Cinematography/Color (Joseph Ruttenberg); for Best Art Direction/Set Decoration/Black-and-White or Color (William A. Horning, E. Preston Ames, Henry Grace, F. Keogh Gleason); for Best Costume Design/Black-and-White or Color (Cecil Beaton); and for Best Film Editing (Adrienne Fazan). One would think there weren't any awards leftover for any other movies but the Best Actor award went to David Niven for "Separate Tables" as did the Best Supporting Actress Oscar (Wendy Hiller). Susan Hayward was honored for her Best Actress role in "I Want to Live!" and Best Supporting Actor was Burl Ives in "The Big Country." Other notable movies of 1958 ... some award winners, some not ... "Auntie Mame," "Cat on a Hot Tin Roof," "The Old Man and the Sea," "Some Came Running," "Teacher's Pet," "South Pacific," "The Young Lions," "Bell, Book and Candle," "Vertigo," "Damn Yankees," "Marjorie Morningstar," and "The Defiant Ones."
http://www.infoplease.com/ipa/A0148765.html
1959 - Fabian's "Turn Me Loose" enters the Billboard Pop chart, where it will eventually reach number 9
1960 - Top Hits
"The Theme from" "A Summer Place" - Percy Faith
"Puppy Love" - Paul Anka
"Sink the Bismarck" - Johnny Horton
"He'll Have to Go" - Jim Reeves
1963 - The Kingsmen record "Louie Louie."
1965 - The Beach Boys record "California Girl."
1968 - Oakland Police raid the Black Panthers. Eldridge Cleaver arrested with a bullet-shattered leg. Bobby Hutton shot and killed.
1968 - Top Hits
"(Sittin' On) The Dock of the Bay" - Otis Redding
"Young Girl" - The Union Gap
"La – La" - Means I Love You - The Delfonics
"How Long Will My Baby Be Gone" - Buck Owens
1969 - Aum, Flying Burrito Brothers and the Grateful Dead Concert at the San Francisco Avalon Ballroom
1971 - Carly Simon is introduced to James Taylor backstage after her concert at Los Angeles' famous Troubadour nightclub. Instantly smitten, they would marry in November of 1972, divorced in 1983.
1971 - Willie Mays, a month shy of his fortieth birthday, homers on Opening Day and will hit home runs in the next three games to tie a Major League record.
1971 - Rolling Stone Records formed to promote The Rolling Stones' hits. The Stones' trademark, the infamous licking-tongue-and-lips logo designed by John Pasche, began seeing wide use. "Brown Sugar" was the Rolling Stones' first on the new label, followed by "Wild Horses," "Tumbling Dice" and Bill Gates' favorite song, "Start Me Up."
1973 - Designated Hitter Introduced: following a rules change approved in January, Ron Blomberg of the New York Yankees became the first designated hitting in the American League in their Opening Day game against the Boston Red Sox. Blomberg came to bat for the first time with the bases loaded in the first inning and walked. The Red Sox won, 15-5.
1973 - On Opening Day at Three Rivers Stadium in front of record crowd of 51,695, the Pirates retire Roberto Clemente's uniform number 21 posthumously. The Pittsburgh right fielder died in a plane crash on New Year's Eve attempting to bring relief aid to earthquake-stricken Managua, Nicaragua. He was inducted into the Baseball Hall of Fame in 1973, becoming both the first Latin American and Caribbean player to be enshrined. His untimely death established the precedent that, as an alternative to the five-year retirement period, a player who has been deceased for at least six months is eligible for entry into the Hall of Fame.
1973 - The Stylistics received a Gold record for their hit, "Break Up to Make Up."
1974 - After initially arguing with his record company about releasing it as a single ("it's the same thing over and over"), Billy Joel gets his first Top 40 hit with "Piano Man."
1974 - California's biggest annual rock concert, the California Jam, has its debut in Ontario, CA, featuring performances by The Eagles, Earth Wind and Fire, Seals and Crofts, Black Sabbath, Deep Purple, Emerson Lake and Palmer, and Black Oak Arkansas performing.
1974 - Blue Swede's "Hooked on a Feeling" hits #1
1975 - No. 1 Billboard Pop Hit: "Philadelphia Freedom,'' Elton John.
1976 - Top Hits
"Disco Lady" - Johnnie Taylor
"Let Your Love Flow" - Bellamy Brothers
"Sweet Thing" - Rufus featuring Chaka Khan
"You'll Lose a Good Thing" - Freddy Fender
1977 - The Seattle Mariners, an American League expansion team, made their regular season debut, losing to the California Angeles, 7-0, at the Seattle Kingdome. Seattle's previous AL team, the Pilots, played on the 1969 season before moving to Milwaukee and becoming the Brewers. The Mariners won their first AL West division title in 1995.
1977 - No. 1 Billboard Pop Hit: "Dancing Queen,'' Abba. This is the only No. 1 song by the international phenomenon.
1978 - President Jimmy Carter nominated the first US marine female general, Margaret Ann Brewer. She was sworn in on May 11, 1978, as director of the division for information.
1979 - The punk/new wave group Blondie has its first big hit in the U.S. with "Heart of Glass." The tune goes platinum on this date, two months after it hit Number One.
1981 - "Private Benjamin" premiered on television, modeled after the Goldie Hawn movie of the same name.
http://us.imdb.com/title/tt0081918/combined
http://www.tvtome.com/tvtome/servlet/EpisodeGuideServlet/showid-2452/
Private_Benjamin/
http://www.tvtome.com/tvtome/servlet/ShowMainServlet/showid-2452
1982 - The "Great Blizzard of April '82" struck New England, New York and Pennsylvania and dumped 1 to 2 feet of snow. Many places had their greatest April snowstorm ever. Winds frequently gusted to 70 and 80 mph. There was an exceptionally high frequency of simultaneous thunderstorms and heavy snow with numerous lightning strikes reported. Record cold poured in the wake of the storm and many spots were 25 degrees colder than normal the day after the storm. The freak heavy spring snow storm brings subfreezing temperatures across the northeast and Midwest and causes the postponement of home openers for the Yankees, Tigers, White Sox, Brewers, Indians, Phillies and Pirates.
1984 - Top Hits
"Footloose" - Kenny Loggins
"Here Comes the Rain Again" - Eurythmics
"Against All Odds" ("Take a Look at Me Now") - Phil Collins
"Let's Stop Talkin' About It" - Janie Fricke
1985 - Country musical group, Alabama went five-for-five as their album, "40 Hour Week," took the top spot on the "Billboard" country chart. For each of the past five years, the group had a number one album. The quartet's popularity continues today. Three of the four are cousins from Fort Payne, Alabama.
1988 - A powerful storm produced wind gusts to 75 mph in the Chicago area and wind gusts to 92 mph at Goshen, Indiana. The high winds created 25-foot waves on Lake Michigan.
1989 - Dodger hurler Orel Hershiser's scoreless-inning streak ends at 59 in the first inning of a 4-3 loss to the Reds.
1989 - Unseasonably hot weather prevailed in California. Afternoon highs of 91 degrees in downtown San Francisco, 93 degrees at San Jose, 103 degrees at Santa Maria, 104 degrees at Riverside, and 106 degrees in downtown Los Angeles established records for the month of April.
1992 - "Barney and Friends" premiered on TV. Although most adults find it hopelessly saccharine, this PBS program is hugely popular with preschoolers. Purple dinosaur Barney, his pal, dinosaur Baby Bop and a multi-ethnic group of children sing, play games and learn simple lessons about getting along with one another. "Bedtime with Barney" was a 1994 prime-time special.
1996 - The First Korean Victory in baseball. Pitching in relief, Chan Ho Park of the Los Angeles Dodgers became the first Korean to win a Major League baseball game. Park pitched four scoreless innings against the Chicago Cubs, allowed three hits and struck out four. The Dodgers won, 3-1
1996 - Major League Soccer Debuts: Trying to capitalize on the momentum of the 1995 World Cup, held in the US, Major League Soccer, a new American professional league made its debut. The San Jose Clash defeated DC United, 1-0, on a goal by Erick Wyanalda. The game was played in San Jose before a capacity crowd of 31,683.
1998 - The Dow-Jones Index of 30 major industrial stocks topped the 9,000 mark for the first time.
1999 - Microsoft's digital download technology, MS Audio 4.0, is unveiled.
2000 - Elian's dad comes to the US. After months of keeping Juan Miguel Gonzalez in Cuba for a successful propaganda campaign, dictator Fidel Castro correctly decides that now his propaganda is best served by sending the man to the US, not to go to Miami to see his son, but to attract more media attention before bringing home the 6-year-old survivor of the shipwreck that claimed the life of his mother, who was fleeing Cuba in hopes of a better life in the United States.
2003 - Country star Shania Twain picks up the Artist of the Year Award along with the Fan Choice Award at the sold-out 32nd annual Juno Awards, held in Ottawa and televised live nationally. The two awards were added to her Country Recording of the Year nod, given out the day before.
2011 – Jeffrey Skilling, former Enron CEO, lost his appeal against his fraud conviction. A key reason for his appeal was his assertion that although he earned his MBA from Harvard, he knew little of the accounting issues cited in his crimes.
2015 – Duke defeated Wisconsin, 68-63, for its fifth NCAA Men's Basketball championship, all under Coach Mike Krzyzewski.
-------------------------------------------------------------

SuDoku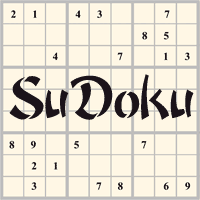 The object is to insert the numbers in the boxes to satisfy only one condition: each row, column and 3x3 box must contain the digits 1 through 9 exactly once. What could be simpler?
http://leasingnews.org/Soduku/soduko-main.htm
--------------------------------------------------------------

Daily Puzzle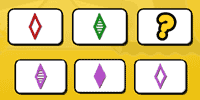 How to play:
http://www.setgame.com/set/puzzle_frame.htm
Refresh for current date:
http://www.setgame.com/set/puzzle_frame.htm
--------------------------------------------------------------


http://www.gasbuddy.com/
http://www.gasbuddy.com/GB_Map_Gas_Prices.aspx
http://www.gasbuddy.com/GB_Mobile_Instructions.aspx
--------------------------------------------------------------

Weather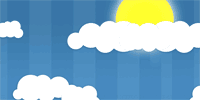 See USA map, click to specific area, no commercials
--------------------------------------------------------------

Traffic Live---
Real Time Traffic Information
You can save up to 20 different routes and check them out with one click,
or type in a new route to learn the traffic live
--------------------------------