Friday, April 2, 2021
Today's Leasing News Headlines

Why You Need to Continue Wearing a Mask
and Social Distance
By Christopher Menkin
Covid-19 Total Vaccinations per Hundred People
Countries with less than 7 Million total population not shown
New Hires/Promotions in the Leasing Business
and Related Industries
Leasing Industry Ads
---Help Wanted
US mobile payment users will surpass 100 million this year
Will surpass 50% of smartphone users by 2025
North Mill Continues Record-Setting Trajectory
as March Volume Hits All-Time High
North Star Now a Division of People's Bank
Effective April 1, 2021
Peoples Bancorp Inc. and Premier Financial Bancorp, Inc.
Announce Definitive Merger Agreement
Easter Column: Ben-Hur/My Dream is Yours
Risen/The Gospel According to St. Matthew
Rebel Without a Cause -by Fernando Croce
Terrier
Marietta, Georgia Adopt-a-Dog
Ken Lubin Podcast
David Laubner- CMO-Tech/Fintech Marketing Guru
News Briefs---
COVID: Variant case rise alarms Santa Clara County
"We're very concerned about these mutations"
United hiring 300 pilots as vaccines spark travel rebound
the airline seeks to capture travelers' pent-up demand
Microsoft to make high-tech goggles
for US Army in $22 billion deal
Chewing gum billionaire Beau Wrigley returns
to Chicago for six pot shopsl

You May have Missed---
Learn about COVID-19 Vaccines
Pfizer/Moderna/Janssen

Broker/Funder/Industry Lists | Features (wrilter's columns)
Top Ten Stories Chosen by Readers | Top Stories last six months
www.leasingcomplaints.com (Be Careful of Doing Business)
www.evergreenleasingnews.org
Leasing News Icon for Android Mobile Device
Sports Brief----
California Nuts Brief---
"Gimme that Wine"
This Day in History
SuDoku
Daily Puzzle
GasBuddy
Weather, USA or specific area
Traffic Live----
######## surrounding the article denotes it is a "press release," it was not written by Leasing News nor has the information been verified. The source noted. When an article is signed by the writer, it is considered a "byline." It reflects the opinion and research of the writer.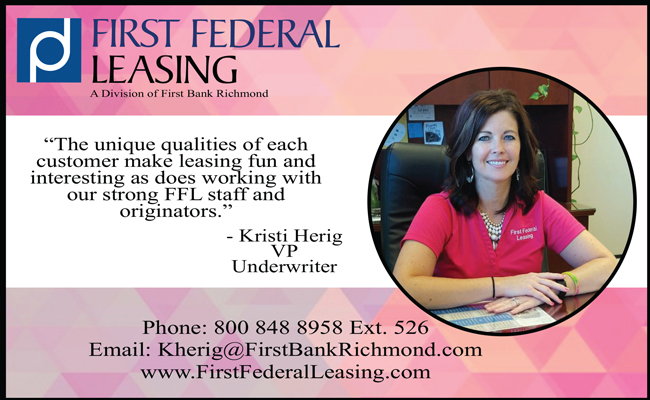 [headlines]
--------------------------------------------------------------
Why You Need to Continue Wearing a Mask
and Social Distance
By Christopher Menkin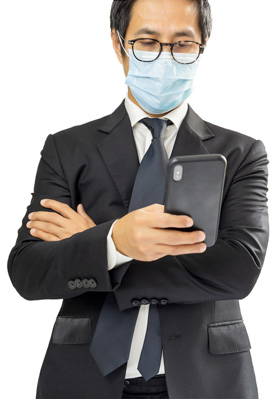 Would like to clear up a report in the New York Post where it began "A Long Island woman tested positive for COVID-19 Tuesday — more than a month after receiving her second dose of the Moderna vaccine meant to protect against the virus."
The CDC and recent testing of Moderna vaccines are good examples, where it reported that the vaccine was 80% effective after one dose and 90% effective after two doses. (1)
This means after two doses, one in ten are not protected from the virus.
This doesn't mean do not get the vaccine but to continue to wear your mask, wash your hands, social distance. In addition, it is not known how effective the vaccine is with all the new variants.
The fact is, even with taking the vaccine, you can pass on the virus to others who have not been vaccinated or it may be a variant of the original virus and the other party is not immune to this.
You are safer with people who you know follow CDC protocols and hopefully are family members.
So, until the virus is reduced to a significant level, do not let your guard down and avoid crowds, particularly if many are not wearing a mask. Avoid travel.
(1) One dose of Pfizer or Moderna vaccines was 80% effective in preventing COVID-19 in CDC study of health workers
https://www.cnbc.com/2021/03/29/cdc-study-shows-single-dose-of-pfizer-or-moderna-covid-vaccines-was-80percent-effective.html


[headlines]
--------------------------------------------------------------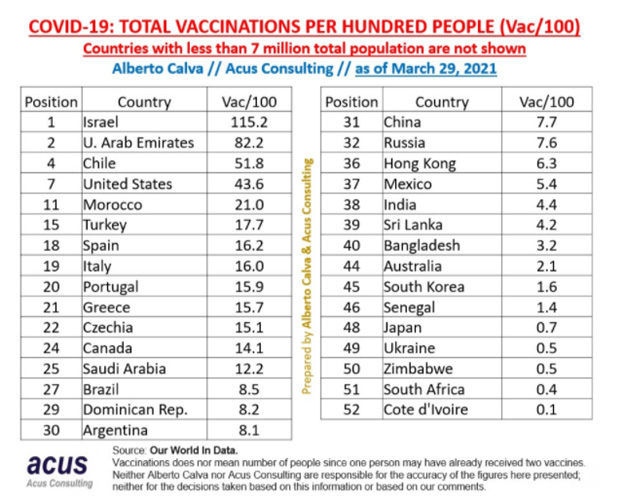 Compliments of Alberto Calva, B. Eng, M.Econ
acalva@acusconsulting.com
+1-416-824-1924
www.acusconsulting.com
Toronto, Canada



[headlines]
--------------------------------------------------------------
New Hires/Promotions in the Leasing Business
and Related Industries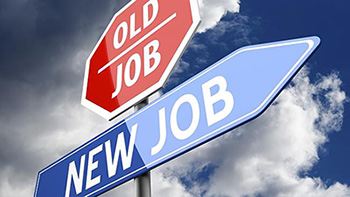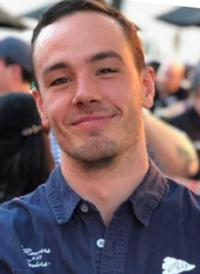 Taylor Anderson was hired as Manager of Loan Operations, Linear Financial Technologies, Denver, Colorado. Previously, he was Manager, Sales and Operations, Bank Partnerships, ODX (October, 2019 - February, 2021). He joined OnDeck, March, 2013, as Senior Loan Advisor; promoted January, 2019, Manager, Sales Enablement; promoted January, 2015, Learning and Development Specialist. Previously, he was Assistant Director of Community Relations and Advancement, Brantwood Children's Home (October, 2012 - February, 2013); Intern, ATO Records (May, 2012 - August, 2012); Production Assistant, 44 Blue Productions (May, 2012); Intern, WPO Development (December, 2011); Education: Auburn University, Bachelor of Arts (B.A.), Communications (Radio, Television, and Film) (2007 - 2012).
https://www.linkedin.com/in/taylor-anderson-98729653/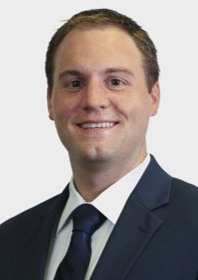 Chris Cooling was promoted to Credit Manager, Food & Agriculture, DLL, Johnston, Iowa. He joined the company September, 2014, as IF Credit Underwriter II, Large Ticket; promoted February, 2017, Senior Credit Underwriter. Previously, he was Credit Analyst II, GreatAmerica Financial Services (May, 2011 - August, 2014); Sales, Crown Trophy (March, 2003 - May, 2011); Finance Intern, Cedar Rapids Kernels (April, 2010 - February, 2011). Education: Upper Iowa University. Master of Business Administration (MBA), Corporate Financial Management, GPA: 4.0. (2016 - 2019). University of Iowa, Henry B. Tippie College of Business, Bachelor of Business Administration (BBA), Finance and Management (2007 - 2011). https://www.linkedin.com/in/chris-cooling-b0835949/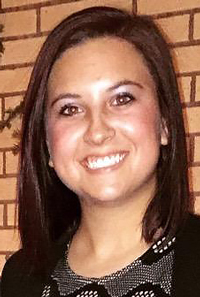 Kristin Dargy was promoted to Marketing Manager, LTi Technology Solutions, Omaha, Nebraska. She joined the company February, 2015, as Marketing Coordinator; promoted January, 2016, Marketing Communications and Social Media Coordinator. Promoted January, 2016, Marketing Communications and Social Media Coordinator; promoted January, 2017, Digital Marketing Coordinator; promoted January, 2020, Marketing Team Lead. Previously, she was Junior Varsity Softball Coach, Mercy High School (February, 2014 – April, 2015); Assistant High School Softball Coach, Papillion, La Vista School District (April, 2015 – Present); Copywriter, Venel, The Communication of Orthopedics (August, 2013 – November, 2014); Intern, Great Plains Athletic Conference (January, 2013 – May, 2013); Campus Security Supervisor, Morningside College (2009 – 2013). Volunteer: Assistant Coach, Nebraska Fury Fastpitch 18's (October, 2014 – Present); Assistant Coach, Quakes Fastpitch Softball 16's
(January, 2014 – July, 2014). Education: Morningside College Bachelor of Business Administration (BBA), Marketing, Graduate (2009 – 2013). Activities and Societies: Leadership Academy, Softball Team.
https://www.linkedin.com/in/kirstendargy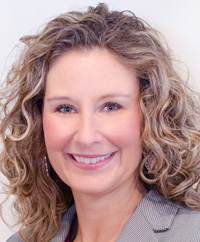 Allison Dease was promoted to Senior Vice President, Direct and Indirect Documentation Team, Truist Securities, Charlotte, North Carolina. She joined the firm December, 1997, Closing Specialist Senior Team Lead. Previously, she was Closing Team Lead, Assistant Vice President, SunTrust Equipment Finance & Leasing Corp., starting 1997. Education: East Carolina University, College of Business, Master of Business Administration (MBA) (2017 - 2020). East Carolina University. Bachelor of Business Administration (B.B.A.). https://www.linkedin.com/in/allisondease/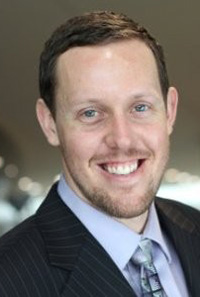 Nelson Lamb, CPA, CA, was hired as Chief Financial Officer, XS Financial, Inc., Los Angeles, California. He is located in Vancouver, BC. He continues as Chief Financial Officer, Organic Garage (November, 2019 - Present). Prior, he was Experienced Senior Associate, PwC (September, 2010 – November, 2015). Licenses: Chartered Accountant, Institute of Chartered Accountants of British Columbia. Volunteer: Treasurer and Board of Directors, Environmental Youth Alliance (January, 2014 - March, 2018). Education: Chartered Accounts School of Business (2010 - 2013). University of Victoria. Bachelor of Commerce (Bcom) (2005 -2009). Universidad de Las Americas, Publa, Mexico. Bachelor of Commerce. International Exchange. Tampereen yliopisto/University of Tampere, Finland. Social Sciences. International Exchange (2006). https://www.linkedin.com/in/nelson-lamb-cpa-ca-a917b263/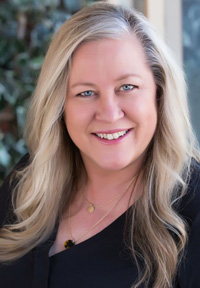 Jodi Long was hired as Syndications Director, Harbor Capital Leasing, Inc., Littleton, Colorado. She is located in Castle Rock, Colorado. Previously, she was Vice President, National Commercial Lending, Bank Financial (September, 2010 - March, 2021); Debt Placement Manager, Alexander Corporations (February, 2004 - September, 2010); Debt Placement, El Camino Resources (1991 - 2001); Debt Placement, Capital Associates (1989 - 1991). https://www.linkedin.com/in/jodi-long-6369767/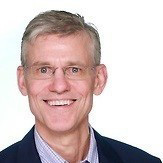 Peter Myre was hired as Vice President, Wintrust Specialty Finance, Rosemont, Illinois. He is located in the Greater Minneapolis, St. Paul Area. Previously, he was Director, Mergers and Acquisitions/Physician Partnerships, U.S. Urology Partners (2019); SVP, Healthcare Financial Services, Wells Fargo Equipment Finance, Inc. (2009 -2018); President and CEO, MarCap Corporation (2003 - 2008); Chief Operating Officer, DVI Strategic Partner Group (1998 -2003). Certifications: Certified Public Accountant (inactive). Minnesota Society of Certified Public Accountants. Member, Board of Directors, The Institute for Transfusion Medicine (2007 - 2010). Volunteer: Founder and Head Coach, Orono High School and Intermediate School Mountain Biking Team, Orono Senior High School. Member, National Interscholastic Cycling Association (NICA). Education: Northwestern University, Kellogg School of Management, MBA. University of Saint Thomas, BA, Accounting. https://www.linkedin.com/in/petersmyhre/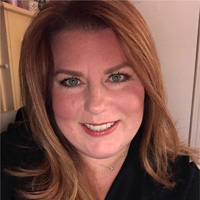 Bonnie Pszalgowski was hired as Senior Sales Support Officer, Philips Medical Capital (PMC), Wayne, Pennsylvania. Previously, she was Equipment Finance Operations Officer, TD Equipment Finance, Inc. (February, 2018 - March, 2021); Contract Management Specialist, Marlin Business Services Corp (April, 2015 - February, 2018); Loan Operations Analyst, Everbank (January, 2014 - April, 2015). She joined CIT in 2006 as Contracts Administrator; promoted 2009 as Customer Service Specialist. She began her career as Documentation Specialist, Citi (1992 - 2006). Education: Burlington County College, Paralegal (2012). https://www.linkedin.com/in/bonnie-pszalgowski-0885737a/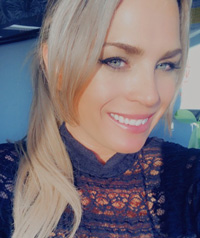 Patsy Russell was hired as Vendor Partnerships, Dimension Funding, Irvine, California. She is located in Dana Point, California. Previously, she was Senior Account Executive, Partners Capital Group (February, 2019 - March, 2021); Physician Liaison, Children's Cardiology Group (July, 2013 - October, 2013); Picture Marketing, Inc. (June, 2011 - May, 2013); Marketing Manager/Assistant Producer, Taste of Orange County (January, 2012 - January, 2013); Guest Relations, The Ritz-Carlton Hotel Company, LLC. (1998 - 2003). https://www.linkedin.com/in/patsyrussellfinance/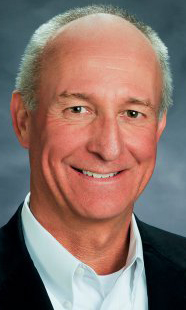 Tom Rutherford was promoted to SVP, Strategic Initiatives, Crestmark Equipment Finance, Bloomfield Hills, Michigan. He joined the company October, 2014, Chief Operating Officer; promoted February, 2018, Division President. Previously, he was COO, TIP Capital (April, 1999 - September, 2014); Vice-President, AT&T Systems Leasing (1994 - 1999). Volunteer: Member: Equipment Leasing and Finance Board of Directors (October, 2019 - Present). Education: Wayne State University, MBA, Finance. UCSD, Bachelor of Arts (B.A.), Biology. https://www.linkedin.com/in/tom-rutherford-8018822b/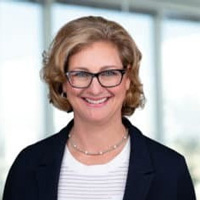 Shari Williams was promoted to Chief Risk Officer (CRO), Nexseer Capital, a subsidiary of funds managed by Atalaya Capital Management, Costa Mesa, California. She joined the firm January, 2018, as Executive Vice President of Credit and Risk Management. Previously she was Senior Vice President, Director of Credit and Portfolio Risk, Sumitomo Mitsui Finance and Leasing SMBC/Sumitomo Corporation; Vice President/Senior Credit Officer, Emigrant Bank/Emigrant Business Credit Corporation (March, 2013 - October, 2014); Vice President, Fairfield County Bank (2006 - 2012); Senior Vice President, Credit and Risk Management, SL Financial Services (1999 - 2005); Credit Department Manager, Senior Credit Officer, Phoenixcor, Inc. (1994 - 1998); Commercial Credit Analyst, People's United Bank (1993 - 1994). Volunteer: Team Member, WIN Women's Incision Network SMBC (June, 2016 - Present). Education: Fairfield University, Bachelor of Arts (BA), Economics, Philosophy (1989 - 1993). Minor in Art History. Fairfield University, Master of Business Administration (M.B.A.), Finance (1997 - 2000). https://www.linkedin.com/in/shari-williams-a8707a7/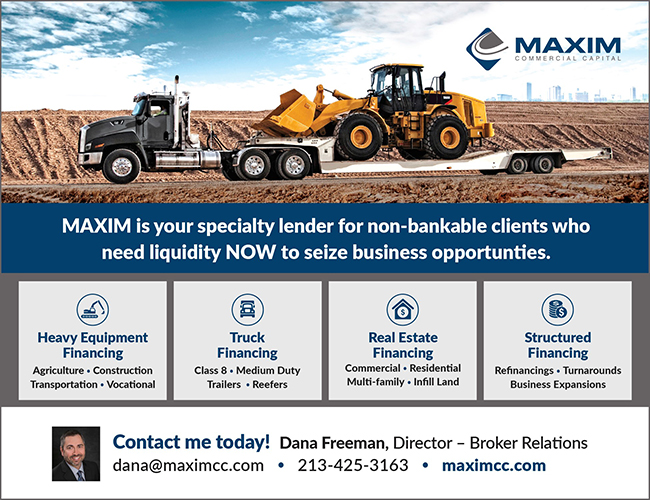 [headlines]
--------------------------------------------------------------
[headlines]
--------------------------------------------------------------
US mobile payment users will surpass 100 million this year
Will surpass 50% of smartphone users by 2025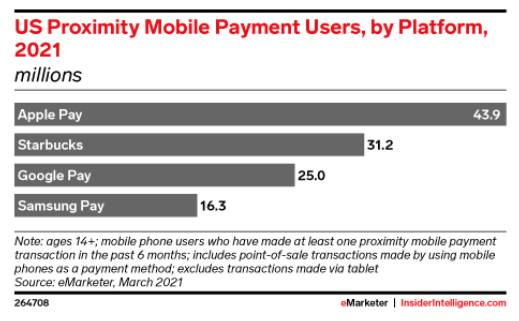 The pandemic accelerated the adoption of mobile payment platforms (used at point-of-sale) as Americans sought out retailers offering contactless services. As a result, user and transaction value growth have accelerated.
In-store mobile payment app use will hit a milestone in 2021, reaching 101.2 million among Americans ages 14 and older. This comes after 29.0% year-over-year (YoY) growth in 2020. Usage is now on track to surpass half of all smartphone users by 2025.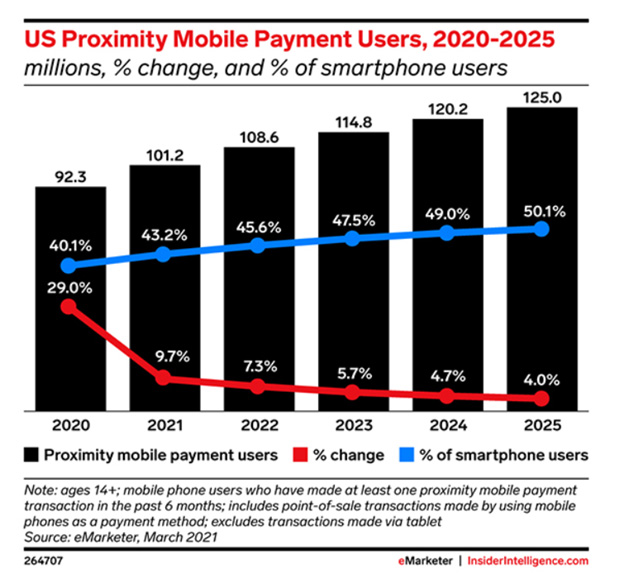 Despite rapid adoption of mobile payments during the pandemic, there are two key issues preventing more pronounced growth. First, many consumers, especially older ones, can find it difficult to set up and use a mobile wallet app. Those who do often don't use it consistently. Second, some small businesses still can't accept mobile payments. The hardware and software needed can be expensive for some small and medium-sized businesses (SMBs).
Source: eMarketer/Insider Intelligence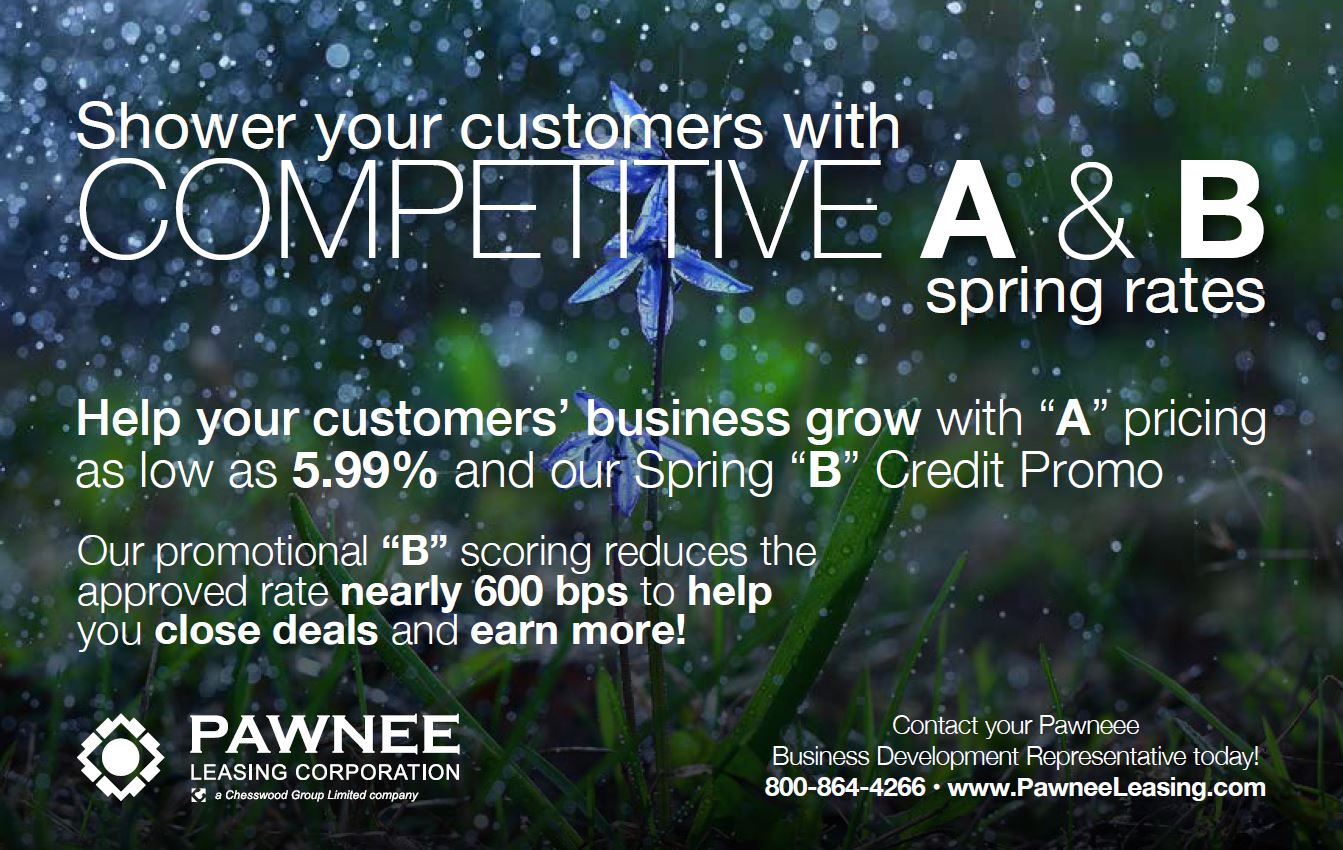 [headlines]
--------------------------------------------------------------
##### Press Release ############################
North Mill Continues Record-Setting Trajectory
as March Volume Hits All-Time High
NORWALK, CT – North Mill Equipment Finance LLC ("North Mill"), a leading independent commercial equipment lessor providing small-ticket financing through its network of referral agents, announced today that the company reached an all-time high in monthly loan and lease originations in March. Funded volume surged to more than $24 million, a growth rate of 53% from last March and an increase of 22% from the company's previous high-water mark last December.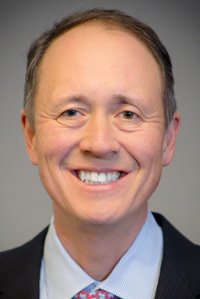 David C. Lee, Chairman and CEO, North Mill, declared, "We're firing on all cylinders," said "We reported a record breaking year in 2020 and I anticipate that we'll continue to see an upward trajectory as the economy opens up. First quarter volume topped $54 million, an increase of more than 18% from Q1 of last year while our weighted average FICO climbed an additional 9 points to 717."

Average deal size also hit a record for March, according to Lee, as it reached nearly $90k per transaction.
A strategic initiative that has had a resounding impact on North Mill's success is its continued commitment to financing assets across an array of industries. Transportation, which made up nearly 100% of the firm's asset portfolio a few years ago, now accounts for about 40% of funded volume. The company has expanded into many types of equipment including, but not limited to, construction, health care, franchise opportunities and livery.
As referral agents continue to turn to North Mill to obtain financing for their customers, the capital markets have also demonstrated confidence in the company. Last month, North Mill closed NMEF Funding 2021-A, its fourth commercial equipment backed securitization (ABS), its largest ever. The $236,588,000 ABS issuance was well received by institutional investors as evidenced by strong oversubscription levels across all tranches of notes. Capital was raised from a total of 23 investors, more than double the number from the company's previous issuance (NMEF 2019-A).
About North Mill Equipment Finance
Headquartered in Norwalk, Connecticut, North Mill Equipment Finance originates and services small-ticket equipment leases and loans, ranging from $15,000 to $300,000 in value. A broker-centric private lender, the company handles A – C credit qualities and finances transactions for numerous asset categories including, but not limited to, construction, transportation, vocational, healthcare, manufacturing, printing, franchise opportunities and material handling equipment. North Mill is majority owned by an affiliate of Wafra Capital Partners, Inc. (WCP). For more information, visit www.nmef.com
##### Press Release ############################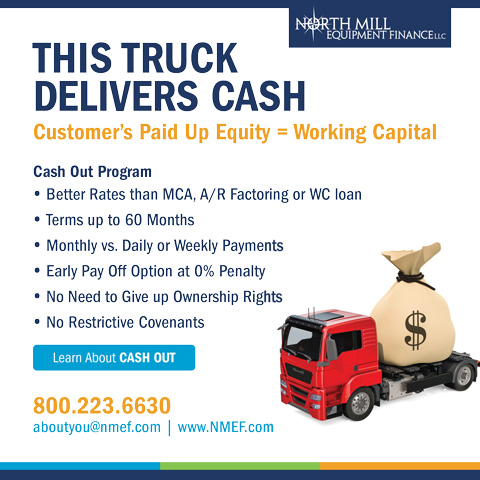 [headlines]
--------------------------------------------------------------
##### Press Release ############################
North Star Now a Division of People's Bank
Effective April 1, 2021

MARIETTA, Ohio and BURLINGTON, Vermont - Peoples Bank and North Star Leasing Company ("North Star Leasing") announced today that North Star Leasing is now a division of Peoples Bank.
Founded in 1979 and located in Burlington, Vermont, North Star Leasing provides specialized lease solutions for vendors and commercial customers across numerous industries including automotive, plumbing, healthcare, pet supply and foodservice. North Star Leasing works with more than 10,000 equipment vendors, manufacturers and resellers to help customers finance and access mission critical pieces of equipment they need to grow their businesses. With a portfolio ranked 119th by Monitor Daily, North Star Leasing has grown its originations 18 percent annually from 2014 to 2020. North Star Leasing has 42 employees.
Peoples Bank is the wholly owned subsidiary of Peoples Bancorp Inc. ("Peoples") (NASDAQ: PEBO), a diversified financial services holding company that makes available a complete line of banking, trust and investment, insurance and premium financing solutions through its subsidiaries. Peoples Bank has been headquartered in Marietta, Ohio, since 1902 and has an established heritage of financial stability, growth and community impact. Peoples had $4.8 billion in total assets as of December 31, 2020, and 88 locations, including 76 full-service bank branches in Ohio, Kentucky and West Virginia.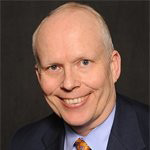 Chuck Sulerzyski, President and Chief Executive Officer of Peoples, said, "We are excited about North Star Leasing becoming part of Peoples Bank and our being able to offer equipment leasing to our commercial clients. There's a strong team in place at North Star Leasing committed to serving clients and driving future growth. North Star Leasing's culture and commitment to community is a natural fit with Peoples Bank."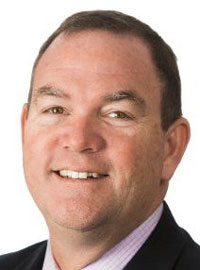 Dan Feeney, Chief Executive Officer of North Star Leasing said "We are thrilled to have the opportunity to join forces with one of the best community banks in America. We have an aggressive growth plan, and being part of Peoples Bank will provide us with the opportunity to grow our business to new levels."
The acquisition was effective as of April 1, 2021 with North Star Leasing's business operations remaining in Burlington, Vermont.
### Press Release ############################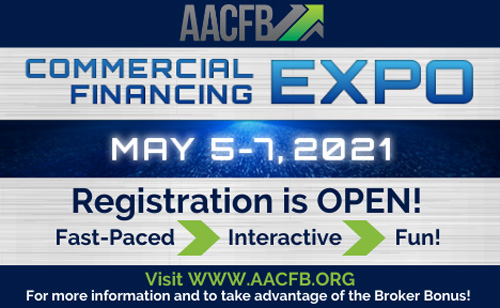 [headlines]
--------------------------------------------------------------
### Press Release ############################
Peoples Bancorp Inc. and Premier Financial Bancorp, Inc.
Announce Definitive Merger Agreement

MARIETTA, Ohio, and HUNTINGTON, W.Va., -- Peoples Bancorp Inc. ("Peoples") (NASDAQ: PEBO) and Premier Financial Bancorp, Inc. ("Premier") (NASDAQ: PFBI), jointly announced the signing of a definitive agreement and plan of merger ("Merger Agreement") pursuant to which Peoples will acquire, in an all-stock merger, Premier, a bank holding company headquartered in Huntington, West Virginia, and the parent company of Premier Bank, Inc. ("Premier Bank") and Citizens Deposit Bank & Trust, Inc. ("Citizens"). Under the terms of the Merger Agreement, Premier will merge with and into Peoples (the "Merger"), and Premier Bank and Citizens will subsequently merge with and into Peoples' wholly owned subsidiary, Peoples Bank, in a transaction valued at approximately $292.3 million.
Upon completion of the Merger, the combined company will have approximately $6.7 billion in total assets, $4.6 billion in total loans and $5.5 billion in total deposits with 136 locations in Ohio, West Virginia, Kentucky, Maryland, Virginia and Washington, D.C.
Premier, through its two community bank subsidiaries, operates 48 branches in thirty-eight communities spanning across five-states, plus Washington D.C. As of December 31, 2020, Premier had, on a consolidated basis, $1.9 billion in total assets, which included $1.2 billion in total net loans, and $1.6 billion in total deposits.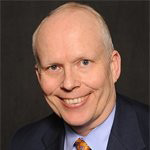 Chuck Sulerzyski, President and Chief Executive Officer of Peoples said, "We are excited about our partnership with Premier and the addition of significant scale to enhance our ability to drive future growth and improved profitability. Premier's strong core franchise provides a natural extension of our existing markets, as well as entry into attractive markets within Virginia, Maryland and Washington, D.C.
"Over the years, we have successfully expanded our West Virginia and Kentucky footprint. We are proud to have been recognized in 2020 as the number one bank in West Virginia as part of Forbes' annual list of America's Best-In-State Banks and Credit Unions. We also were voted as The Best in the Tri-State by readers of the Herald Dispatch (Huntington, WV). We look forward to welcoming Premier shareholders, employees and customers to become part of our team, and we are ecstatic to offer additional locations to new and existing Peoples Bank clients."
Bob Walker, President and Chief Executive Officer of Premier commented, "We are excited to have the opportunity to join forces with one of the strongest banks in the region. Our customers, employees and shareholders will benefit from Peoples' history of profitable growth and expertise in successfully executing acquisitions. We are also excited about Peoples' expansive suite of products, which will provide us the ability to deliver new products and services, including insurance and investment products, to our valued customers in the communities we serve. Peoples' community banking model, culture and commitment to high-quality customer service makes Peoples' an excellent choice for Premier."
According to the terms of the Merger Agreement, which has been unanimously approved by the Boards of Directors of both companies, shareholders of Premier will receive 0.58 shares of Peoples common stock for each share of Premier common stock, and the Merger is expected to qualify as a tax-free reorganization for Premier shareholders. Based on Peoples' 20-day volume weighted average closing price of $33.95 per share as of March 26, 2021, the aggregate deal value is approximately $292.3 million, or $19.69 per share. The transaction is expected to be immediately accretive to Peoples' estimated earnings before one-time costs, with a tangible book value earn back of approximately 2.6 years, and an internal rate of return in excess of 20%.
The acquisition is expected to close during the third quarter of 2021, subject to the satisfaction of customary closing conditions, including regulatory approvals and the approval of the shareholders of Peoples and Premier. At that time, Premier's offices will become branches of Peoples Bank.
Peoples was advised by Raymond James & Associates, Inc. and the law firm of Dinsmore & Shohl LLP. Premier was advised by Piper Sandler Companies and the law firm of Jackson Kelly PLLC.
#### Press Release #############################


[headlines]
--------------------------------------------------------------
Leasing News: Easter Edition
Though Christmas, Halloween and Thanksgiving all boast a long list of holiday-themed movies, Easter-related movies are rarer but no less inspiring. With Easter Sunday right around the corner, check out Netflix for these classic holiday choices.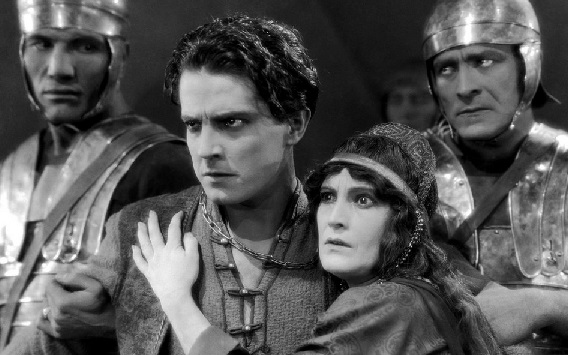 Ben-Hur (Fred Niblo, 1925): Though not nearly as famous as its Oscar-winning 1959 remake, this silent version of the Biblical tale is just as spectacular. Subtitled "A Tale of the Christ," it chronicles the thorny bond between two different men, Ben-Hur the Jewish prince (Ramon Novarro) and Messala the powerful Roman tribune (Francis X. Bushman). At one point close friends, the two are torn apart by betrayal, which leads to Ben-Hur being harshly punished for an accident. Made into a slave in a Roman ship, he makes his way back to his family—and crosses paths with Christ—just in time for a famous chariot duel with Messala. Directed by silent-movie pioneer Fred Niblo, this early blockbuster endures as an eye-filling example of pictorial storytelling, with poetic touches amid massive crowd scenes.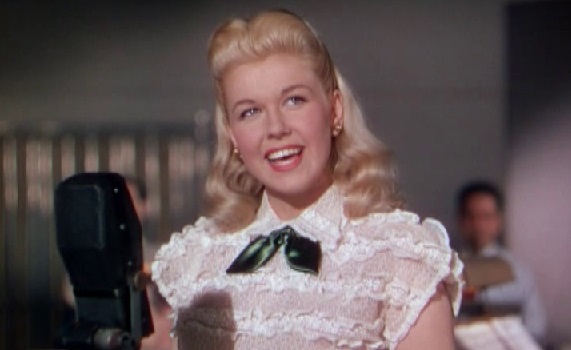 My Dream Is Yours (Michael Curtiz, 1949): In just her second movie role, Doris Day shines in this exuberant musical from classic Hollywood craftsman Michael Curtiz ("Casablanca"). She stars as Martha Gibson, a New York single mother whose melodious voice catches the ear of Doug Blake (Jack Carson), a radio manager looking for new blood for his radio show. Confident in her talent, he moves her and her young son to Los Angeles and tries unsuccessfully to introduce her to the studio boss. Martha finally gets a chance when she replaces soused singer Gary (Lee Bowman) on the radio show, and a romantic triangle emerges along with her new stardom. The most memorable sequence has Day and Carson donning colorful Easter Bunny suits for an animated sequence alongside Bugs Bunny himself.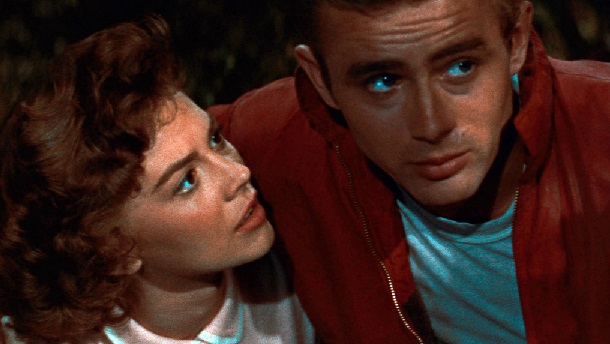 Rebel Without a Cause (Nicholas Ray, 1955): James Dean became a superstar in Nicholas Ray's classic study of teen angst, which unfolds starting on Easter night. Dean stars as Jim Stark, a troubled high-school student struggling to find a place to belong after his family moves to Los Angeles. On his first day of class, he gets in trouble after crossing paths with a local though named Buzz (Corey Allen), which leads to a deadly game. In the aftermath, Jim finds solace in the company of Buzz's equally anguished girlfriend Judy (Natalie Wood) and a fellow student named Plato (Sal Mineo). The trio finds tenderness together, but soon violence intrudes. Making thrilling use of widescreen compositions and color, Ray's film remains as poignant as the day it came out.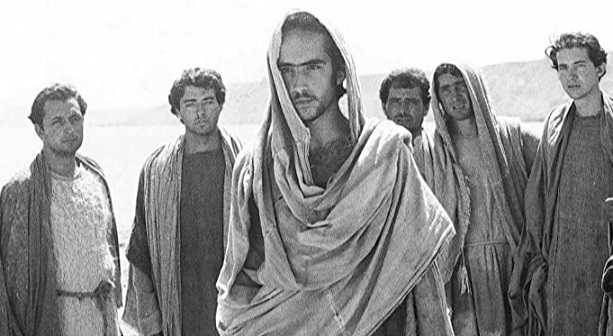 The Gospel According to St. Matthew (Pier Paolo Pasolini, 1964): For an unconventional yet inspiring account of the life and death of Jesus, try this one-of-a-kind classic from Italy. The director, Pier Paolo Pasolini, believed in the neo-realist style of movies, which told stories using real locations and (in contrast to most Hollywood epics) non-professional actors for maximum authenticity. As a result, his version of the story of Jesus (played by Enrique Irazoqui) often has the naturalistic freshness of a documentary, with the impression of a camera eavesdropping on the likes of Mary, Peter and John the Baptist. By cutting away at the pomp of the usual Testament spectacle, Pasolini gets to the heart of the teachings of Jesus, and makes viewers discover them anew. With subtitles.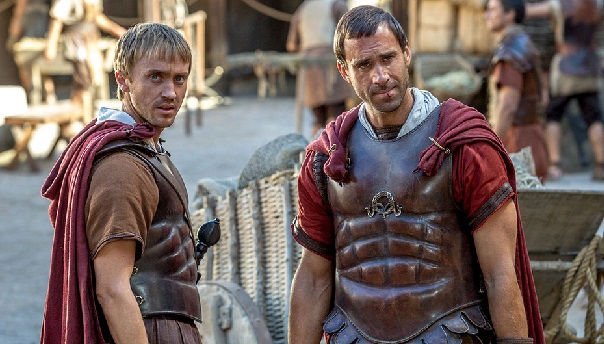 Risen (Kevin Reynolds, 2016): Adding an element of detective mystery to the Resurrection, this underrated effort from dependable action director Kevin Reynolds ("Robin Hood: Prince of Thieves") offers more lightness and humor than the standard Biblical epic. Set soon after the Crucifixion, the story follows Clavius (Joseph Fiennes), a Roman military tribune tasked by Pilate (Peter Firth) with the investigation of the recent disappearance of Jesus (Cliff Curtis). Ranging from interviewing the guards at the tomb to looking into the Messiah's early life, Clavius gradually pieces together what he finally realizes to be the Greatest Story Ever Told. Illustrating the Gospels while charting the main character's change from weary cynicism to transcendent epiphany, Reynolds' film gently and intelligently puts news twist on old-fashioned themes.

[headlines]
--------------------------------------------------------------
Terrier
Marietta, Georgia Adopt-a-Dog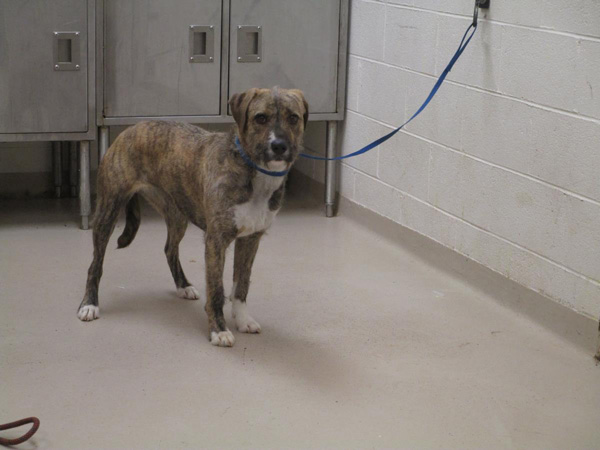 Shelby

ID 628070
Female
Color: Brindle/White
Size: Medium
Cobb County Government
Animal Services
1060 Al Bishop Drive
Marietta, GA 30008
(770)-499-3911
Contact:
https://cobbpd.policetocitizen.com/ContactUs
Adoption Fee: $115.00
Appointments are required for adoptions
(Closed on Mondays and Holidays)
Tuesday - Sunday: 10:30 a.m. - 4:30 p.m.


[headlines]
--------------------------------------------------------------
Ken Lubin Podcast
David Laubner- CMO-Tech/Fintech Marketing Guru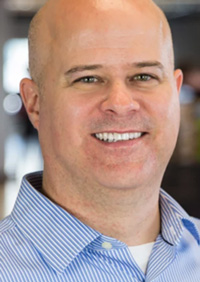 David Laubner is a rare marketing leader who can effectively speak to product, brand and sales because he gets it. David possesses a rare combination of extreme technical knowledge and creative, visionary thinking - a duality that leads to a true understanding of how marketing and technologies can best integrate.
Former Amazon marketing executive with proven experience driving rapid growth for B2C & B2B companies from early-stage startups to global enterprise.
Led a B2C startups sales and marketing program from launch to acquisition by Amazon in less than 2 years and then took the business towards $300M with budgets exceeding $20M Head of marketing for a B2B SaaS cloud communications leader Fuze as it more than tripled in size, and secured over $50M in funding Exceptionally creative brand and digital marketing expert with over 20 years of leadership experience driving rapid growth for technology and ecommerce companies
https://www.linkedin.com/in/davidlaubner/
https://twitter.com/BostonDave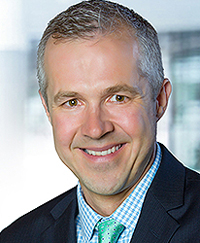 Ken Lubin
Managing Director
ZRG Partners, LLC
Americas I EMEA I Asia Pacific
C: 508-733-4789
https://www.linkedin.com/in/klubin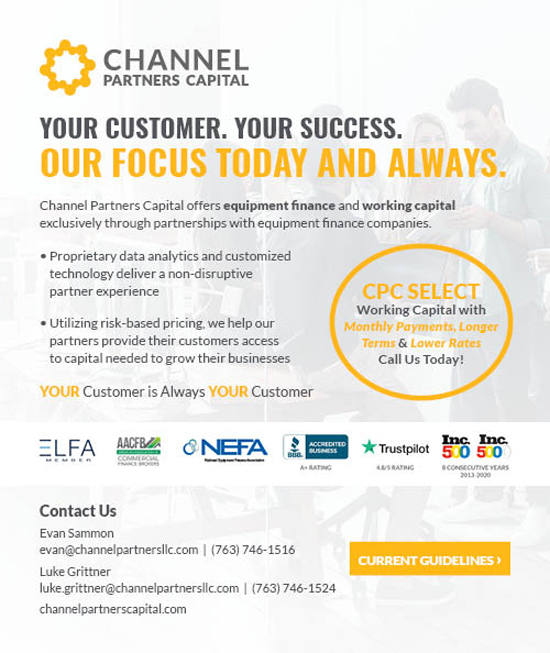 [headlines]
--------------------------------------------------------------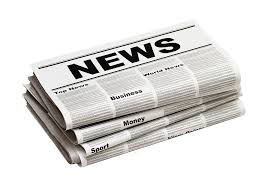 News Briefs---
COVID: Variant case rise alarms Santa Clara County
"We're very concerned about these mutations"
https://www.mercurynews.com/2021/04/01/covid-variant-case-rise-alarms-santa-clara-county/
United hiring 300 pilots as vaccines spark travel rebound
the airline seeks to capture travelers' pent-up demand
https://www.chicagobusiness.com/airlines-airports/united-hiring-300-pilots-vaccines-spark-travel-rebound
Microsoft to make high-tech goggles
for US Army in $22 billion deal
https://www.chicagotribune.com/business/ct-aud-biz-microsoft-us-army-goggles-20210401-yjjgcmpdhjgonjx5yvopzysw7y-story.html
Chewing gum billionaire Beau Wrigley returns
to Chicago for six pot shops
https://www.chicagobusiness.com/marijuanacannabis/chewing-gum-billionaire-beau-wrigley-returns-chicago-weed-deal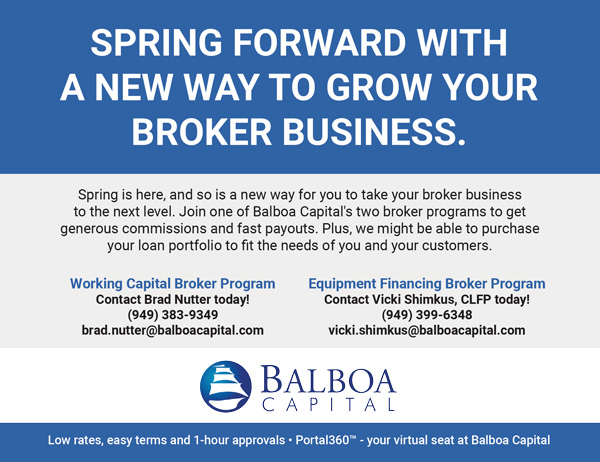 [headlines]
--------------------------------------------------------------


You May Have Missed---

https://covid19.colorado.gov/Learn-about-COVID-19-vaccines
[headlines]
--------------------------------------------------------------

Sports Briefs---

Grand Opening: Cardinals, Goldschmidt run away
with 11-6 rout of Cincinnati to begin 2021
https://www.stltoday.com/sports/baseball/professional/grand-opening-cardinals-goldschmidt-run-away-with-11-6-rout-of-cincinnati-to-begin-2021
Giants fans will need negative coronavirus test
or vaccination proof to attend games
https://www.sfchronicle.com/sports/giants/article/Giants-fans-in-the-stands-S-F-requires-negative-16068300.php
These Aren't the Same Ole Mets
After Francisco Lindor $341M Contract
https://bleacherreport.com/articles/2939142-beware-mlb-these-arent-the-same-ol-mets-after-francisco-lindor-341m-contract
Fate of Chargers' ownership at stake
as Dean Spanos' sister asks court to force sale
https://www.sandiegouniontribune.com/sports/chargers-rams/story/2021-04-01/dean-spanos-sister-asks-la-court-force-chargers-sale
Amid glow open day, cloud looms
over MLB All-Star Game
https://www.sfgate.com/news/article/Amid-glow-open-day-cloud-looms-over-MLB-All-Star-16070640.php
[headlines]
--------------------------------------------------------------


California Nuts Briefs---

Gavin Newsom says he's worried about COVID variants,
urges Californians to take precautions
https://www.sacbee.com/news/politics-government/capitol-alert/article250366771.htm
San Francisco Bay Area house sells for
$1 million over asking after 29 offers
https://www.kron4.com/news/bay-area/bay-area-house-sells-for-1-million-over-asking-after-29-offers/
Silicon Valley mega-deal: Mountain View sites
are bought for more than $600 million
https://www.eastbaytimes.com/2021/04/01/silicon-valley-mountain-view-630-million-real-estate-tech-facebook/
Sierra snowpack at 59% but 'next few weeks
will be critical' for California water officials
https://www.sacbee.com/news/local/article250368436.html#storylink=mainstage_lead

[headlines]
--------------------------------------------------------------



"Gimme that Wine"

http://www.youtube.com/watch?v=EJnQoi8DSE8
In-Person and Virtual Programming Takes
Premiere Napa Valley to the Next Level in 2021
https://www.winebusiness.com/news/?go=getArticle&dataId=243576
New Website Spotlights Certified California
Sustainable Wines, Vineyards and Wineries
https://www.prnewswire.com/news-releases/new-website-spotlights-certified-california-sustainable-wines-vineyards-and-wineries-301260522.html
Largest Ever Global Promotion of Australian Wine
to Launch in April
https://www.winebusiness.com/news/?go=getArticle&dataId=243539
Change in Champagne Shipments to the USA from 2008 to 2020
https://www.winebusiness.com/content/image/wire/large/champagne-exports(1).png


Free Wine App
https://www.nataliemaclean.com/mobileapp/

Wine Prices by vintage
http://www.winezap.com
http://www.wine-searcher.com/
[headlines]
----------------------------------------------------------------
This Day in History
1513 - Juan Ponce de Leon discovered Florida, landing at the site that became the city of St. Augustine. He claimed the land for the King of Spain.
1792 - The first US Mint was established at Philadelphia, PA, as authorized by an act of Congress. Copper coins were authorized in one cent and half-cent (coined until 1857). Gold coins in $10 Eagles, $5 half-eagles, and quarter eagles $2.50. It was not until 1849 that $20 double eagles and $1 gold pieces were authorized. All gold coins were discontinued by the Gold Reserve Act of January 30, 1934 that stated "no gold shall hereafter be coined." Silver coins were the half dollar, quarter dollar, dime, and half dime, until 1873, when Congress enacted what was known as
"the crime of 73", that made gold the sole monetary standard. The first paper money was issued by Native Americans in Oregon, the Araphos. Paper money was not authorized until July 17, 1861 and August 5, 1861 by Congress
1829 - The Bank deposit insurance law was enacted in the state of New York, assessing banks one-half percent of capital stock until 3 percent was set aside " ...for the benefit of the creditors". Banks, their officers, and their servants were required to be examined under oath at least once every four months.
1850 - First masquerade ball in San Francisco with 600 guests. The event was organized by Tiffany Shlain and in 1898 moved to the Palace of Fine Arts with 2,000 guests.
1860 - The birthday of Mary Raymond Shipman Andrews, author of "The Perfect Tribute" (1906) which sold more than 600,000 copies. It recounts the fictionalized meeting of Lincoln and a dying Confederate soldier during which Lincoln finds out the popularity of the Gettysburg Address. Her son became dean of the College of Law of Syracuse University.
1863 - Richmond, Virginia Bread Riot: Women marched through the streets of Richmond, Virginia, demanding food. Facing them, Confederate President Jefferson Davis was equally adamant: If the protesters did not disperse, they would be shot. Indicative of conditions in the Confederate capital of Richmond, VA, an angry mob's demands for bread from a bakery wagon escalated into the destruction of nearby shops. Confederate president Jefferson Davis, in a bold move, stepped into the angry crowd and stated, "We do not desire to injure anyone, but this lawlessness must stop. I will give you five minutes to disperse, otherwise you will be fired upon." The mob dispersed without bloodshed.
http://americanhistory.about.com/library/prm/blrichmondbreadriots1.htm
1865 - The evacuation of Richmond, VA, was urged by General Robert E. Lee, who informed Confederate President Davis that he himself must withdraw from Petersburg, VA. Davis left the city that night with his cabinet, retreating to Danville. The now small Confederate army began evacuation of Petersburg. Many believe it was General Grant and his troops that burned Richmond down, but that is not correct, according to historians and records of the time. "Richmond, meanwhile, burned, as fires set by fleeing Confederates and looters raged out of control."
http://memory.loc.gov/ammem/today/apr02.html
1866 - Civil War Officially Ends. The state of "insurrection" was declared over by presidential proclamation in Georgia, South Carolina, Virginia, North Carolina, Tennessee, Alabama, Mississippi, Louisiana, Arkansas, and Florida. It was not until August 2 that the president announced that the "insurrection" was at an end in Texas, and that civil authority existed in the United States.
1902 – First motion picture theatre, Electric Theatre, opens in Los Angeles.
1908 - The first professional to manage a city, now called "City Manager" and the most prevalent form of city government in the United States, was Charles Edward Ashburner of Richmond, VA. He was elected general manager by the city council of Staunton, VA. Prior to this time, the mayor was the manager of each city. This was the first "professional city manager", who's first year salary was $2,000; the second year salary, $2,500. He served until July, 1911.
1908 – Mills Committee declares that baseball was invented by Abner Doubleday.
1909 - Birthday of Hymie Schertzer. Alto player with Bunny Berrigan, Benny Goodman.
1917 – Jeannette Rankin (Rep-MT) begins her term as the first woman member of the US House of Representatives.
1918 - Birthday of the renowned African-American artist, Charles White, who began his professional career by painting murals for the WPA during the Depression. He was influenced by Mexican muralists Diego Rivera and David Alfaro Siquieros. Among his most notable creations are: "J'Accuse" (1966), a series of charcoal drawings depicting a variety of African-Americans from all ages and walks of life; the "Wanted" posters (c. 1969), a series of paintings based on old runaway slave posters; and "Homage to Langston Hughes" 1971.
http://www.charleshwhite.com/
1928 - Vocalist/songwriter Marvin Gaye born Washington, DC. Sang in his minister father's church. With Harvey Fuqua in re-formed Moonglows. To Detroit in 1960. Session work as a Motown studio drummer. First recorded for Tamla in 1961. To Columbia in 1982. Fatally shot by father during quarrel on 4/1/84 in Los Angeles. Inducted into Rock and Roll Hall of Fame in 1987. http://www.rollingstone.com/artists/bio.asp?oid=3020&cf=3020
http://www.soul-patrol.com/soul/marvibd.html
1931 - Jackie Mitchell, 17, became the first woman to pitch in a professional baseball game after she was signed to a contract by the Chattanooga Lookouts of the Southern Association. In an exhibition game against the New York Yankees, Mitchell struck out Babe Ruth ( who took strike three) and Lou Gehrig (who gallantly missed three straight pitches) before Tony Lazzeri walked.
1932 - Charles Lindbergh pays over $50,000 ransom for his kidnapped son.
1935 - The birthday of Georgia Geyer, distinguished recipient of many journalistic and writing awards. She was imprisoned at one time because of her reportage. Her autobiography is part of the distinguished Radcliffe College series of outstanding American women.
1942 - Glenn Miller records patriotic "American Patrol."
1942 – Aircraft carrier, USS Hornet, departs San Francisco with Col. Jimmy Doolittle's squadron of B-25s. This launched the surprise air attack on Tokyo at a time during WWII that was desperate for good news. This was later made famous in the movie, "Thirty Seconds Over Tokyo", starring Spencer Tracy, June Allyson, and Van Johnson. Many consider it a turning point in the war, with the Battle of Midway. Although the damage inflicted on Japan in its back yard was minimal, it pierced their feelings of invincibility, and provided a morale boost to all of America.
1947 - Country singer Emmylou Harris was born in Birmingham, Alabama. She first hit the country charts in 1975 with a remake of the Louvin Brothers "If I Could Only Win Your Love," which went all the way to number one. Her other number-one country songs include "Together Again" and "Sweet Dreams," both from 1976. Although her early albums contained a mixture of country, ballads and rock, Harris has never been able to register a significant pop hit. In 1979, she began concentrating on pure country material, much of it produced by her husband, Brian Ahern. Harris was part of the hit "Trio" album with Dolly Parton and Linda Ronstadt in 1987.
1948 - Top Hits
Now is the Hour - Bing Crosby
I'm Looking Over a Four Leaf Clover - The Art Moonie Orchestra
Beg Your Pardon - Francis Craig
Anytime - Eddy Arnold
1954 – Walt Disney announces plans to build Disneyland outside Los Angeles.
1956 - "As the World Turns" premiered on TV, one of the longest-running soaps currently on the air, "ATWT" premiered on CBS. The series is set in Midwestern Oakdale and revolves around the Hughes family and their neighbors. Irma Phillips was the show's creator and head writer. Some of its cast members who made it big are: Meg Ryan, Julianne Moore, Michael Nader, Steven Weber and Swoosie Kurtz.
1956 - "The Edge of Night" premiered on CBS. Though the plots initially revolved around crime and courtroom drama, the serial's format soon developed along more conventional soap story lines of romance. The soap shifted to ABC in 1975 but was cancelled in 1984. Larry Hagman, Dixie Carter, Lori Loughlin, Willie Aames and Amanda Blake were some of the show's most prominent players.
1956 - Top Hits
The Poor People of Paris - Les Baxter
Heartbreak Hotel - Elvis Presley
Rock Island Line - Lonnie Donegan
Blue Suede Shoes - Carl Perkins
1957 - Elvis Presley played two concerts before 23,000 people at Maple Leaf Gardens in Toronto. Presley performed outside the US only four times in his career - the two concerts in Toronto, one the next night in Ottawa and a later performance in Vancouver. The 15,000 fans who attended the second Toronto show was the largest audience the 22-year-old Elvis had faced. But before Presley came on, people had to sit through an hour of warm-up acts, including an Irish tenor, a rock 'n' roll tap dancer, and a comedian who did an imitation of a woman taking off a girdle.
1961 - Trial of Adolf Eichmann begins in Jerusalem
http://www.us-israel.org/jsource/Holocaust/eichmann.html
1963 - Reverend Dr. Martin Luther King begins the first non-violent campaign in Birmingham, Alabama, followed by a sit-in on April 3rd.
http://en.wikipedia.org/wiki/Bull_Connor
1964 - The Beach Boys record "I Get Around," which will become their first US #1 single by the following July, selling nearly two million copies.
1964 - Top Hits
She Loves You - The Beatles
Twist and Shout - The Beatles
Suspicion - Terry Stafford
Saginaw, Michigan - Lefty Frizzell
1965 - Freddie And The Dreamers record "Do The Freddie", a song that was put together quickly after American audiences wanted to know more about the swaying motion that lead singer Fred Garrity seemed to do on stage.
1966 - Herb Alpert and the Tijuana Brass set a chart record when four of their albums make the Top 10 of the Billboard album chart at the same time.
1969 - The Milwaukee Bucks of the National Basketball Association signed Lew Alcindor for a reported $1,400,000 five-year contract. Alcindor soon changed his name to Kareem Abdul-Jabbar and was later traded to the Los Angeles Lakers.
1969 - Frank Sinatra's version of "My Way" entered the Billboard Hot 100 where it would rise to #27. In the UK, the song would spend an amazing 75 weeks in the Top 40, peaking at #5.
1971 - Janis Joplin's LP "Pearl" hits #1
1971 - Ringo Starr releases his solo hit, "It Don't Come Easy." It would become his first top-10 hit.
1972 - Top Hits
A Horse with No Name - America
Puppy Love - Donny Osmond
Mother and Child Reunion - Paul Simon
My Hang-Up is You - Freddie Hart
1973 – CBS launches 24 hour news programming for the first time.
1974 - 46th Annual Academy Awards presentation at the Dorothy Chandler Pavilion in Los Angeles! Hosting the film industry celebration were John Huston, David Niven, Burt Reynolds, and Diana Ross. Pictures this year included: "Serpico", "The Exorcist", "Jonathan Livingston Seagull", "The Day of the Jackal", "American Graffiti", "Papillion", "Jesus Christ Superstar", "Last Tango in Paris", "Live and Let Die", "Cinderella Liberty". And this list doesn't even include The Best Picture of the Year, "The Sting" (producers: Tony Bill, Michael Phillips, Julia Phillips). "The Sting" won six additional Oscars: Director (George Roy Hill); Art Direction (Henry Bumstead)and Set Decoration (James Payne); Costume Design (Edith Head); Film Editing (William Reynolds); Scoring/Original Song Score/Adaptation: (Marvin Hamlisch); Writing/Original Story/Screenplay based on Factual Material or Material Not Previously Published or Produced (David S. Ward); plus three additional nominations. Nor does it include these Oscar winners: Best Actor: Jack Lemmon for "Save the Tiger"; Best Actress: Glenda Jackson for "A Touch of Class"; Best Supporting Actor: John Houseman for "The Paper Chase"; Best Supporting Actress: Tatum O'Neal for "Paper Moon"; and Best Music/Song: "The Way We Were" -- Marvin Hamlisch (music), Alan and Marilyn Bergman (lyrics) from the movie of the same title.
http://www.infoplease.com/ipa/A0149268.html
1975 - The northeastern U.S. was in the grips of a severe storm which produced hurricane force winds along the coast, and two to three feet of snow in Maine and New Hampshire. Winds atop Mount Washington NH gusted to 140 mph.
1975 - The biggest snowstorm of record for so late in the season paralyzed Chicago, IL. Up to 20 inches of snow fell in extreme northeastern Illinois, and 10.9 inches of snow closed Chicago's O'Hare Airport.
1977 - "Sir Duke," Stevie Wonder's tribute to Duke Ellington, was released.
1978 - "Dallas" premieres on TV: Oil tycoons battled for money, power, women, and prestige in this prime-time CBS drama that ran for nearly 13 years. The Ewings and Barneses were Texas's modern-day Hatfields and McCoys. Larry Hagman starred as the devious, scheming womanizer J.R. Ewing. When J.R. was shot in the 1980 season-ending cliffhanger, the revelation of the mystery shooter was the single-most watched episode of its time (it was Kristin, J.R.'s sister-in-law, played by Mary Crosby, Bing's daughter). Cast members included Jim Davis, Barbara Bel Geddes, Donna Reed, Ted Shackelford, Joan Van Ark (who, along with Shackelford, starred in the spin-off "Knots Landing"), Patrick Duffy, Linda Gray, Charlene Tilton, David Wayne, Keenan Wynn, Ken Kercheval, Victoria Principal and Steve Kanaly.
http://timstvshowcase.com/dallas.html
1979 - Nickelodeon, the cable TV channel for kids owned by MTV Networks, debuted on this date.
1980 - Top Hits
Another Brick in the Wall - Pink Floyd
Working My Way Back to You/Forgive Me, Girl - Spinners
Call Me - Blondie
I'd Love to Lay You Down - Conway Twitty
1980 - Anne Murray won four Juno Awards, including best single for "I Just Fall in Love Again." Show host Burton Cummings was named top male vocalist.
1982 - Severe thunderstorms spawned fifty-six tornadoes in the central U.S., including seventeen in the Red River Region of Texas and Oklahoma. The tornadoes claimed thirty lives, and injured 383 other persons. A violent tornado near Messer OK left only the carpet tack strips on the slab of a house it destroyed, and carried a motel sign thirty miles.
1984 - John Thompson became the first black coach to lead his team to the NCAA college basketball championship. Georgetown's Hoyas defeated Houston 84-75 in Seattle for the win. Thompson's team in 1982 had finished second to North Carolina for the championship.
1985 - One day after its release, the album, "We are the World" was certified gold, when its sales reached an excess of 500,000 copies.
1985 - The NCAA Rules Committee adopted the 45-second shot clock for men's basketball, to begin in the 1986 season. It was an effort to thwart the end-of-game stalls that kept opposing teams from scoring in close contests.
1986 – NCAA adopts the 3-point basket for shots that are sunk from a new semi-circular arc of 19'9".
1987 - Eleven cities in Florida reported record low temperatures for the date, including Tallahassee with a reading of 31 degrees. The low of 48 degrees at Key West smashed their previous record for the date by 13 degrees
1987 - Canadian country rocker k.d. lang made her Los Angeles debut at The Roxy nightclub. Among the audience of 1,200 people were reviewers for the major newspapers and record industry executives. Lang's appearance came as her "Angel with a Lariat" was beginning its climb up the Billboard country chart.
1988 - Top Hits
Man in the Mirror - Michael Jackson
Get Outta My Dreams, Get Into My Car - Billy Ocean
I Want Her - Keith Sweat
Love Will Find Its Way to You - Reba McEntire
1989 - Strong and gusty winds prevailed from California to Colorado and Wyoming. Winds gusted to 50 mph at Lancaster CA, and reached 85 mph at Berthoud Pass CO. Snow and high winds created blizzard conditions in the Colorado Rockies.
1990 - Thunderstorms produced severe weather in North Carolina and Virginia during the afternoon and evening. Thunderstorms produced golf ball size hail, and spawned a tornado near Chester, VA which caused half a million dollars damage. A storm system produced snow and gale force winds across northern Michigan, with 8.3 inches of snow reported at Marquette. Temperatures in the north central U.S. soared from morning lows in the 20s and 30s to afternoon highs in the 60s and 70s. Eight cities reported record highs for the date, including Havre, MT with a reading of 77 degrees.
1996 - Tiger first baseman Cecil Fielder steals the first base of his eleven-year career. The swipe of second comes in the 1,097th game of 'Big Daddy's career, establishing the longest duration a player has ever gone without a stolen base.
1996 - In a Chicagoland Collegiate Athletic Conference baseball game, St. Francis of Illinois humiliated Robert Morris, 71-1, in a game that Robert Morris coach Gerald McNamara declared over after four innings. St. Francis scored 26 runs in the first inning, 22 in the second, 4 in the third, and 19 in the fifth. The Fighting Saints broke a dozen NCAA Division II records and tied four others.
2001 - On Opening Day, Yankee fireballer Roger Clemens becomes the all-time AL career strikeout leader, passing Walter Johnson as he Ks Royals' Joe Randa for his 3,509 Junior circuit victim. Passing the 'Big Train', the 'Rocket' now takes over the seventh spot in major league history.
2001 - For the first time in major league history, a Japanese-born position player participates in a regular-season major league game. Ichiro Suzuki, hitless in his first three at-bats, singles in the seventh inning to ignite a two-run rally and bunts for a hit in the eighth in his Seattle Mariner debut at Safeco Field.
2001 - Duke University wins the NCAA Basketball Championship
http://sportsillustrated.cnn.com/basketball/college/2001/ncaa_
2003 - Mike Bordick's record streak for games and chances without an error by a shortstop ends as Yankee outfielder Bubba Trammell's third inning grounder tips off his glove. After converting a fielder's choice in the first inning, he misplays his second chance of the game, thus ending the streak at 544 chances and 110 consecutive games without an error, a new major league mark for shortstops.
2003 - Todd Zeile homers in first at-bat as a Yankee, becoming the only Major Leaguer to hit a home run for ten different teams. In addition to homering with the Bronx Bombers, the infielder has also gone deep for the Cardinals, Cubs, Phillies, Orioles, Dodgers, Marlins, Rangers, Mets, and Rockies.
NCAA Basketball Champions:
1984 - Georgetown
1990 - UNLV
2001 - Duke
-------------------------------------------------------------

SuDoku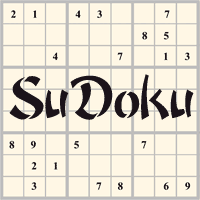 The object is to insert the numbers in the boxes to satisfy only one condition: each row, column and 3x3 box must contain the digits 1 through 9 exactly once. What could be simpler?
http://leasingnews.org/Soduku/soduko-main.htm
--------------------------------------------------------------

Daily Puzzle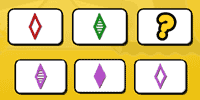 How to play:
http://www.setgame.com/set/puzzle_frame.htm
Refresh for current date:
http://www.setgame.com/set/puzzle_frame.htm
--------------------------------------------------------------


http://www.gasbuddy.com/
http://www.gasbuddy.com/GB_Map_Gas_Prices.aspx
http://www.gasbuddy.com/GB_Mobile_Instructions.aspx
--------------------------------------------------------------

Weather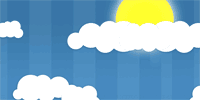 See USA map, click to specific area, no commercials
--------------------------------------------------------------

Traffic Live---
Real Time Traffic Information
You can save up to 20 different routes and check them out with one click,
or type in a new route to learn the traffic live
--------------------------------