Sales Director
Vendor Relationship Development
Office equipment experience a must. Territory covers FL, GA, SC, NC, AL, MS, LA. Must be able to sell value. To apply online click here.
About the company:
GreatAmerica offers office equipment financing to businesses across the U.S., and is the largest independent leasing company in the small ticket equipment financing market.


Friday, April 6, 2007

Headlines---
Classified ads—Controller
Broker/Lessor List up-date: Pacifica Capital
Female presidents of leasing associations
Kokomo: Friendly Freddie & E-Loan "honest" deals
May 24 Ohio Vehicle Leasing Assoc. Convention
Senour Designs joins Leasing Software List
Classified Ads---Help Wanted
Customers staying with XP and switching to Firefox
To Tell the Truth—Loan/Lease Broker Statutes
Telerent Leasing Launches New Healthcare Finance
John Benoit VP New AIG Commercial Equipment Finance
Fitch SMARTView: Two U.S. ABS under Analysis
CIT: Behind the business with Conde NAST
Manifest Launches Dedicated Commercial Vehicle Div
Muhoray and Phennicie joined Harbour Capital
ALTA Group IT Conference Postponed
Fitch: 6 DVI Medical Equipment Securitizations
Foreclosures weighing in North Texas
News Briefs---
You May have Missed---
"Gimme that Wine"
Calendar Events
Snapple Real Facts
Today's Top Event in History
This Day in American History
Baseball Poem
SuDoku
Daily Puzzle
######## surrounding the article denotes it is a "press release"

Three Small Ticket Specialists

Ft. Lauderdale, FL, Nashville, TN, and
Richmond, VA.
Click here for more information.


------------------------------------------------------------------------------

Classified ads—Controller
We are still in the process of up-dating all the help wanted ads, verifying e-mail address, advertising copy, and asking if there are any changes to be made.
editor
Boca Raton, FL
CPA w/ Sarbanes Oxley/ 15 years management exp. as CFO/ Controller/5 yrs w/ PWC Extensive exp providing accounting/ tax guidance for the equipment lease industry. Willing to relocate.
Email: bltushin@hotmail.com
Chicago, IL
experienced in lease accounting, operations, management, and Sarbanes-Oxley. Seeking position with equipment lessor. Would consider contract assignments or relocating.
email: leasecontroller@comcast.net
Southeastern, MI
Controller & Management experience w/ equip lessors &broker. MBA, CPA w/ extensive accounting, management, securitization experience with public and private companies. Willing to relocate.
Email: Leasebusiness@aol.com
Uniondale, NY
I have a strong multifaceted background in all areas of lease accounting combining my years as a Controller of leasing companies and as Vice-President of Leasing for a NY Bank.
Email: awinitt@hotmail.com
West Palm Beach, FL
CPA/CFO/Controller/Due Diligence Officer/SOX Lead seeking position.
Email: obrienhowardj@aol.com
To place a free "job wanted" ad here, please go to:
http://www.leasingnews.org/Classified/Jwanted/Jwanted-post.htm
For a full listing of all "job wanted" ads, please go to:
http://www.leasingnews.org/Classified/Jwanted/Jwanted.htm
--------------------------------------------------------------

Broker/Lessor List up-date: Pacifica Capital
Coincidently, Bette Kerhoulas, founder of Pacifica Capital, is the United Association of Equipment Leasing Volunteer of the Month. At one time she also lived in the same city where Leasing News is located, Saratoga, Northern California.
Bette Kerhoulas, CLP has been in the leasing/finance industry for twenty-five years. In 1984, she founded Pacifica Capital in Irvine, Southern California.
"We're now in a very rustic, artsy area of San Juan Capistrano, nestled in the hills of San Juan and close to the riding stables, parks, etc, " Bette says, adding. " The best part is we're only three miles from my home... :-)"
New address is: 31726 Rancho Viejo Road, Suite 205,San Juan Capistrano, CA 92675
Click on image for a larger image.
from top left and clockwise: Keith Walker, Amy Spragg, CLP, Lisa Whitehead, Phil Hof, Alison Jewett, Jerry Rabasco, Albert Rosado , Bette Kerhoulas, CLP.
Missing are Sean Lewis, who works out of New York, and Mike Allison, who works out of Hawaii.
Pacifica Capital is a full service Independent Lessor with vendors and customers located all across the United States.
Bette has been involved in UAEL for many years. She was the first President of the association in 2003, and is the current Co-Chair for the 2007 Spring Education Conference in Las Vegas, Nevada. Her dedication and participation in association activities has been outstanding, and it is therefore with pleasure that UAEL recognizes Betty Kerhoulas as April's Volunteer of the Month.
"Broker/Lessor" List
Third Column: YES - Year Company Started | YELB - Years in equipment Leasing Business
A - City Business License | B- State License | C - Certified Leasing Professional |
D - State(s) sales/use tax license |
E - Named as "lessor" on 50% or more of lease contract signed. |
Name
City, State
Contact
Website
Leasing Association

YCS
YELB


(see above for meaning)

Pacifica Capital
San Juan Capistrano, CA
Bette Kerhoulas, CLP
Managing Diector
bettek@pacifica-capital.com
800.800.8081
949.727.3711
www.pacifica-capital.com
NAELB & UAEL
To view the complete list, please click here.
Bette Kerhoulas along with Doug Houlahan from Allegiant Partners will be co-hosting the United Association of Equipment Leasing Spring Conference next week, starting on April 12th.
To register, please call the UAEL office at 760-564-2227 or email at info@uael.org. Registrations to the conference can be made at the event, but it is advisable to have a hotel reservation in advance.
--------------------------------------------------------------

Female Leasing Association Presidents
June Sciotto, Regal Finance, Charlotte, North Carolina, 1994-1996, First female president of a Leasing Association, National Association of Equipment Leasing Brokers formed in 1990, today the largest company membership with over 800 with a goal of serving 1,000.
2000
Bette Kerhoulas, CLP
Pacifica Capital
("Winner of Closest to the Pin")
UAEL Elects First Female President--Oct. 7, 2002, Leasing News
"Oren Hall, emeritus member, former president of the United Association of Equipment Leasing (UAEL), made the motion from the floor, and President Bob Fisher, CLP, made the announcement, " In the first 26 years of our association, we now have a female president, Bette Kerhoulas, CLP. "
Donna Cole, 2004-2005, second female president of the National Association of Equipment Leasing Brokers.
2005: Nancy Pistorio, CLP, Executive Vice President, Madison Capital, Baltimore, Maryland, April 25, elected to two year term as president of the Eastern Association of Equipment Lessors (EAEL.) The first woman elected president in the 25-year history of the EAEL.
2005: Heather von Bargen, Caladesi Capital, Inc.
New Port Richey, Florida, president of the National
Association of Equipment Leasing Brokers, May 2005 - April 2006
2007: Valerie Hayes Jester, President of Brandywine Capital Associates, West Chester, PA. The first female president of the Equipment Leasing and Finance Association, founded in 1961.

--------------------------------------------------------------

Kokomo: Friendly Freddie goes with E-Loan for "honest" deals
by Christopher Menkin
Here is music to accompany this article
(after it opens, click the "play" button:)
While others have faltered and failed using the internet to attract equipment leasing business, Freddie Van Etten, president of Popular Leasing sent out a press release they have "...
partnered with E-LOAN, one of America's most trusted online consumer lending websites, as part of its expanding penetration into the Business Financing Services arena..."
"Honest" Deals---a tropical contract high!!!
The press release:
"Like E-LOAN, Popular Leasing has honored its founding vision and strong values by being passionate about serving customers and treating people with dignity and respect," said Mark Lefanowicz, president of E-LOAN. "These shared values, combined with Popular's highly competitive rates makes this a win for Popular and E-LOAN and, more importantly, for those customers looking for a fair commercial leasing rate, an open and honest experience and a brand they can trust."
The press release further states, "Since Popular Leasing is wholly-owned by a bank, it can deliver more competitive rates than independents and brokers, offer flexible programs, terms and buyout options and does not charge prepayment penalties after the first twelve months."
There goes the Popular Leasing broker program!!! We're going to Kokomo!!!
Look out US Bancorp and Key Equipment Finance, to name just a few bank owned and operated small ticket leasing competitors!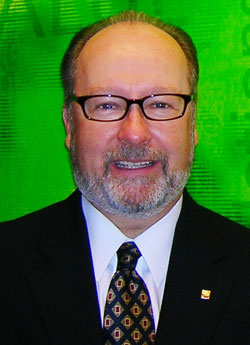 According to Freddie, "We are excited about this initiative and the opportunity to leverage E-LOAN's tremendous expertise in technology to help Popular Leasing toward its mission of becoming the premier equipment financing company of small ticket transactions in the U.S., Canada, Puerto Rico and the U. S. Virgin Islands."
What about Aruba, Jamaica, Bermuda, Bahama, Key Largo, Montego, and of course, Kokomo.
"Aruba, Jamaica ooo I wanna take you
To Bermuda, Bahama come on pretty mama
Key Largo, Montego baby why don't we go
Ooo I wanna take you down to Kokomo."
When you go to the www.eloan.com leasing page, you get a greeting,
that also states:
"100% financing from $5K to $500K
Competitive programs and terms
No early payoff penalties after 12-months
Financing available in all 50 states, USVI, Puerto Rico and Canada (except Quebec) "
The click brings you to a quick question page, stating at the end:
"Do you authorize E-LOAN to forward this inquiry to Popular Leasing?"
Everybody knows about Kokomo!
By the way, the application page has a disclaimer at the end, too:
"Lease applicants will be required to complete and submit a full written application and to provide all requested documentation. All information submitted is subject to verification. Applicants must qualify under the leasing company's standard underwriting requirements for the type of lease and equipment. Lease approval will be subject to equipment and vendor verification and other requirements."
While there are no rates or terms stated, there is a page of various calculators to determine "interest." There is not one for leasing, but all the consumer loans, including real estate mortgages, that e-loan has to offer.
"...From the new Business Financing page within http://www.eloan.com/, customers will submit their application directly to Popular Leasing for approval according to the company's standard credit policy. Popular Leasing will originate and own the resulting loans and will pay a marketing fee to E-Loan for each referral resulting in a funded transaction.
Sounds like we're back to the Beach Boys and the year 2000 when there were over 25 aggregate leasing broker/lenders/funders with an automated, best rate, "We'll fund the deal before you complete
your application to us." We are fast.")
In the meantime, the law firm of Weltman, Weinberg and Reis of 323 West Lakeside Drive in Cleveland, OH 44113 is approaching Popular Bank lessees regarding a NorVergence settlement. In charge of the collection is attorney Andrew Voorhees, who was not available for a comment.
In August of last year, Popular Leasing stated it will forgive debt or provide refunds of $15.3 million to 650 NorVergence lease customers in 21 states, including Ohio.
Popular Leasing has not returned Leasing News communication regarding the collection action as it appears they don't like what we have previously written, so won't communicate with us. Like Balboa, Marlin, and a few others, just because you don't want to communicate with us will not stop us from writing stories---but you don't get your side included, because you won't communicate.
"Off the Florida Keys
There's a place called Kokomo
That's where you wanna go to get away from it all
"Everybody knows
A little place like Kokomo
Now if you wanna go
And get away from it all
Go down to Kokomo."
--------------------------------------------------------------

May 24 Ohio Vehicle Leasing Assoc. Convention
The 51st Year (or 2007) Convention of
The Ohio Vehicle Leasing Association or The OVLA
Will Be Held From
8:00 a.m.-3:30 p.m. Thursday, May 24, at
The Midwest Hotel & Conference Center
http://www.themidwesthotel.com/
4900 Sinclair Road I-71 Exit 116 @ Morse Road , Columbus , Ohio 43229
Phone: 614-846-0300
Toll Free: 877-609-6086
Click here to view a map to get driving directions.
to view all convention/conferences this year:
Leasing Association Conference 2007
Calendar Dates
"Spring Leadership" UAEL, Las Vegas, Nevada
"Large Ticket/Bank Leasing" ELFA Dallas, Texas
"National Funding Exhibition" ELFA, Chicago, IL
"Captive and Vendor Finance" ELFA, Orlando, FL
"2007 Conference, EAEL, Galloway, NJ
"Broker 101:The Foundation" NAELB, Nashville,TN
"51st, Convention of The Ohio Vehicle Leasing Association"
"Annual Conference/Expo" NVLA, Las Vegas, NV
"Fall Annual Conference" UAEL
"46th Annual Conference" ELFA, Orlando, FL
--------------------------------------------------------------

Senour Designs joins Leasing Software List
Leasing Software Companies
Top eLeasing software companies, as ranked by employees.
Rank

Company Name
Year Founded
Website

Employees

CEO

Additional Services
Offered

Yearly
Volume

Major Clients

19

Senour Designs, Inc
(800) 473-5358 or
(866) SDI-FITS
www.senourdesigns.com
Founded 1991
info@senourdesigns.com

8

Jane Lentz Jones

SDI F.I.T.S. – End-to-End Lease/Loan origination and accounting software.

N/R

N/R
--------------------------------------------------------------

Leasing Industry Help Wanted
Account Executive


Account Executives

Boston, Cleveland, Detroit, St. Louis,
SF Bay Area
Top position to work with CFOs, CIOs, CEOs and other high-level executives. 7+ years equipment leasing exp. Resume/indicating you saw ad in Leasing News to: US_DFS_Staffing@dell.com
About the Company: We're the exclusive provider of leasing and finance services for Dell technology systems worldwide. At Dell Financial Services our mission is to deliver financing solutions that enable and enrich the Dell Customer experience.


Assistant Manager


Assistant Manager
San Francisco, California
Excellent opportunity to work with growing equipment leasing bank division, excellent reputation. Click here for more information.

First Republic Bank has offices in the San Francisco Bay Area, throughout California, and in Portland, Seattle, Las Vegas, Boston and New York.
Regional Sales Managers


Regional Sales Managers
To establish small ticket vendor programs in major metro areas. Excellent compensation/ benefit package. View job description. Send resumes to Zully.Fernandez@IrwinCF.com
Company Description:
Irwin Commercial Finance (NYSE: IFC) is a true direct lender and in the ever changing leasing environment, we bring stability, creativity and consistent customer service levels to our business.


Sales Director

Sales Director
Vendor Relationship Development
Office equipment experience a must. Territory covers FL, GA, SC, NC, AL, MS, LA. Must be able to sell value. To apply online click here.
About the company:
GreatAmerica offers office equipment financing to businesses across the U.S., and is the largest independent leasing company in the small ticket equipment financing market.


Small Ticket Specialists

Three Small Ticket Specialists

Ft. Lauderdale, FL, Nashville, TN, and
Richmond, VA.
Click here for more information.


--------------------------------------------------------------

Customers staying with XP and switching to Firefox
While Microsoft states it has sold 20 million licenses of Vista in February, they have not made much of an impact on the NetApplications.com March report of operating systems.
Microsoft XP holds 83.5% of the marketplace.
Matt Rosoff, an analyst with Directions on Microsoft in Kirkland, said,
"Twenty million seems like a pretty large number, but if you take into account the fact that 253 million PCs are expected to ship this year, it's not that surprising."
Computer technicians and installers tell Leasing News they considered Vista still in "beta," one called it a "toy," and to wait six to eight months even before considering an up-grade. Service pack 1 is the benchmark for many, although some are going as far as waiting for service pack 2 to be issued. The advantage Microsoft has is that all new computers have Vista and also the new Office products, so it basically is a matter of time before it becomes the standard for home and business computers.
On the Browser side, Microsoft continues it dominance, but is slipping slowly to Firefox (Mozella.) Apple users of Safari are doing better, but the surprise is Opera.
According to Netapplications.com, their survey finds Opera users being quite satisfied:
Opera: 10.99/0.80 = 13.75
Firefox: 60.73/15.10 = 4.02
Safari: 16.26/4.51 = 3.61
Netscape: 0.76/0.70 = 1.09
IE: 11.25/78.57 = 0.14
According to Netapplications, "the trends indicate faster growth for Vista to come. The last week of March had Vista's market share up to 2.43%. The question is will Apple continue to grow market share along with Vista, primarily at the expense of Windows XP? Or, will Vista's adoption rate lure back some of the many people and businesses that have switched to Apple?"
Opera remains the fastest browser, with easier abilities to copy from the web, while Firefox is quite fast with more features, whereas Microsoft has the most to offer, but is quite slower due to the load
it is carrying with all the available features. Safari has been ahead of the pack for a long time, but only runs on Apple computers.
--------------------------------------------------------------

Leasing News invites distinguished attorneys who specialize in leasing and finance to contribute
legal matters, information, and education that would be of interest to Leasing News readers.
Loan/Lease Broker Statutes
These statues not only apply to all leasing brokers, but to all discounters, lessors and funders who are not licensed elsewhere; many states do not require "loan/lease" for banks: however, bank subsidiaries may be required to have such a license. Some states allow licensed real estate brokers or mortgage companies to engage in financing. There also is a trend to consider the transaction a "consumer" transaction rather than a "commercial" transaction if a personal guarantee is required. The issue is not the type of law that will prevail, but having a license to define the intention.
In all the states we are aware, anyone in the loop who is not a direct employee of a licensed entity requires a license. This means anyone who receives remuneration, meaning a referral fee or a commission, is required to have a license.
There are some provisions regarding what is known as a "true lease," that means all the IRS and accounting standards as a true lease, really a "rent," may not be required to have a license. In reality, most of the lease transaction as "finance." A true operating lease, such as a rental yard, or renting something from month to month or an annual contract, that does not declare any ability to purchase, would meet this definition.
While some states word it a "loan," it could be a "capital lease" requiring a personal guarantee and ruling could be that it is a disguised "loan." The point here is that most of these licenses are not difficult to obtain and are relatively inexpensive. It is a better business decision to have the license, than not to have it.
Many of these licenses are required if you do business in the state, and some apply to specifics, such as receiving a "first and last" or deposit, called an "advance fee."
It is also an observation from putting together the various "lists" of broker/lessors, funders, story credits, that many are not licensed in their own state, let alone other states that they do business. The enforcement of these laws is up to the authorities in each of the states.
It should be noted, however, that in lieu of the new class actions, NorVergence type cases, and the internet, the attention of not being licensed may become more serious.
Arizona: All "advance fee loan brokers" must register annually with the state.
Arizona Revised Statutes, sec. 06-1303-1310 (1996)
Registration process:
http://azdfi.gov/Licensing/AppPack/ALB_App.htm
Arkansas: All brokers of "a loan of money, a credit card or a line of credit" may not assess or collect an advance fee. In addition, all brokers must register with the Securities Commissioner, post a surety bond of $25.000 and have a net worth of $25,000.
Arkansas Code Annotate sec. 23-39-401 (1995)
California: No person shall engage in the business of a finance lender or broker without obtaining a license from the Commissioner.
California Financial Code, Division 9, Chapters 1 and 3
Connecticut: Brokers of "unsecured loans" may not assess or collect an advance fee.
Connecticut General Statues, sec. 369-616 (1997)
Florida: Brokers of a "loan of money, a credit card, line of credit or related guarantee, enhancement or collateral of any nature" may not assess or collect an advance fee.
Florida Statues, Chapter 687.14 (1992)
Georgia: A broker of "loans of money, a credit card, a line of credit or related guarantee, enhancement or collateral of any kind or nature" may not assess or collect an advance fee unless such fee is for "actual services necessary to apply for the loan."
Official Code of Georgia Annotated, sec. 7- 7-1 (1992)
Idaho: No fee may be collected unless a loan is actually made.
Idaho Code, sec. 26-2501 (1992)
Illinois: Code , 815 ILCS 175/15-5.03 Under the Act, a "loan broker" means any person who, in return for a fee from any person, promises to procure a loan for any person or assist any person in procuring a loan from any third party, or who promises to consider whether or not to make a loan to any person. 815ILCS 175/15-5- 15(a)
Specifically excluded from the application of the Act, however, are (1) any bank …regulated by any service loans for the Federal National Mortgage Association… (3) any insurance producer or company authorized to do business in [Illinois], (4) any person arranging financing for the sale of the person's product, (note that this exception does not apply to any person selling someone else's product and only applies to "the" person's product, implying the exception is for the owner of the product arranging for financing), (5) any person authorized to conduct business under the Residential Mortgage License Act of 1987 and (6) any person authorized to do business in [Illinois] and regulated by the Department of Financial Institutions or the Office of Banks and Real Estate.
"In the event that the Act is violated by the broker, the Secretary of State is empowered by the statute to make investigations and examinations, suspend or evoke the broker's approval, subpoena witnesses, compel the production of books and records, order depositions and obtain temporary restraining orders and injunctions against the broker. In the vent that a violate is found, the Secretary of State may impose a fine in the amount of $10,000 for each violation and the broker shall be liable to any person damaged in the amount of tactual damages plus attorneys fees."
This appears as standard language on most states.
Iowa: A broker of loans of "money or property" may not assess or collect an advance fee except for a "bona fide third-party fee" and a broker must obtain a bond or establish a trust account and file required documents with the Commissioner or Insurance.
Iowa Code, sec. 535C (1992)
Kentucky: Brokers of "a loan of money, a credit card, a line of credit or related guarantee, enhancement or collateral of any kind or nature" may not assess or collect an advance fee.
Kentucky Revised Statutes Annotated, sec. 367.380 (1992)
Louisiana: A broker of loans of "money or property…whether such agreement is styled as a loan, a lease or otherwise" must obtain a surety bond or establish a trust account in the amount of $25,000. A broker may not collect an advance fee but may collect an "advance expense deposit for commercial loans" only for actual expenses incurred in obtaining the loan.
Louisiana Revised Statutes Annotated, sec. 9:3574 (1993);
Louisiana Revised Statutes Annotated, Sec. 51:1910 (1992)
Mississippi: A broker or loans of money may not assess or collect an advance fee and can be fined up to $5,000 for each violation.
Mississippi Code Annotated, sec. 81-19-17 (1997)
Missouri: A broker of loans of "money or property" may not assess or collect an advance fee.
Missouri Revised Statues, sec. 367 300 (1992)
Nebraska: A broker of loans of money may not assess or collect an advance fee. Nebraska Revised Statutes, sec. 45-189 (1993)
New Jersey: Brokers of "loans of money" may not assess or collect an advance fee.
New Jersey Rev. Statutes, sec. 17:10B (1992)
New Mexico:
New Mexico currently requires Brokers/Lessors to register for Licensing under the New Mexico Mortgage loan Company or Loan Broker Act with the Financial Institutions Division of the State of
New Mexico.
Banks with Brick and Mortar within the State of New Mexico are exempt.
Prior to licensing applicants must submit the Following:
Articles of Incorporation
Listing of all principals (including management)
A full financial Package (to meet their minimum requirements of liquidity)
Personal financial statements on all principals
Disclosure of all current or past suits (civil or criminal)
Attach a corporate surety bond
Include a $400.00 registration fee renewable yearly
North Carolina: A broker of "loans of money or property…whether such agreement is styled as a loan, a lease or otherwise" must obtain a surety bond or establish a trust account in the amount of $25,000 and obtain a license.
North Carolina General Statutes, sec. 66-106 (1992)
North Dakota: Brokers may not accept an advance fee unless the broker is licensed.
North Dakota Century Code, 13-04. 1-09.1 (1993)
Ohio: Department of Commerce, Division of Financial Institutions
(Certificate to engage in the business of a credit services organization in accordance with the provisions of Sections 4712.01 to 4712.14 of the revised code of Ohio, subject to all the provisions thereof and to the regulations of the division.) Ohio Department of Taxation requires a "Vendor's License" under provision 5739.17 of the Revised Code (...is hereby authorized to sell tangible personal property and selected services at the retail location specified below.) This also makes the lessor responsible for all taxes with penalties for not doing so.
South Carolina: A broker of "a loan of money, a credit card, a line of credit or related guarantee, enhancement or collateral of any kind or nature" may not assess or collect an advance fee.
( South Carolina Code Annotated, sec. 34-36-10 91992 )
---------------------------------------------------------------
### Press Release ###########################

Telerent Leasing Corporation Launches New Healthcare Finance Equipment Division
Telerent Leasing Corporation, a wholly owned subsidiary of ITOCHU International Inc., announced the formation of its TLC HealthCare Finance division to provide equipment acquisition financing services to the healthcare marketplace.
Based in Freehold, New Jersey, TLC Healthcare Finance provides various equipment financing programs to include equipment leasing, rental programs, software, and systems financing to physicians, medical practices, imaging centers, ambulatory surgery centers, extended care facilities and hospital customers throughout the U.S. TLC HealthCare Finance has broad flexibility to customize programs for particular needs of clients, and to establish private-label financing programs with selected vendors.
George Fleming, CEO of Telerent Leasing Corporation commented, "TLC HealthCare Finance builds on Telerent's 50 years of providing financial services to the U.S. hospitality and healthcare industries. We have chosen the leadership team for this division on the basis of their experience in healthcare, their customer commitment, and their creativity in meeting customer requirements. TLC HealthCare Finance allows us to serve our traditional hospital customers with a new assortment of financial services, and to reach new customers providing critical healthcare services such as diagnostic imaging."
TLC Healthcare Finance will complement Telerent's existing financing and healthcare businesses. Telerent maintains a strong presence with hospitals through TeleHealth Services, the largest provider of television systems to U.S. hospitals, and through its Vendor Capital Group, which provides capital equipment financing for U.S. hotels and franchise restaurants.
Leading TLC HealthCare Finance's operations will be Kevin G. Ward, Vice President and General Manager. Mr. Ward has served the healthcare finance industry for a number of years in senior management roles both with banks and independent healthcare financial services organizations including Copelco Capital, another Itochu International subsidiary prior to its sale to Citigroup in 2000. Jeff Langel, CFO and Treasurer of Telerent, is leading the financial services initiatives of TLC.
The Alta Group, a global consultancy specializing in equipment leasing and finance, assisted Telerent with this new initiative.
### Press Release ###########################

AIG Commercial Equipment Finance names John Benoit VP New Business Development
AIG Commercial Equipment Finance, Inc. (AIGCEF) is pleased to announce that John Benoit has joined the company as Vice President- New Business Development reporting to Kirk Phillips, Senior Vice President. Mr. Benoit comes to AIGCEF with over ten years experience in the financial services industry. Most recently he was at Maritime Capital Solutions LLC. Prior experience includes positions with GE Energy Financial Services, Transamerica Equipment Finance, debis Financial and Hibernia National Bank. John graduated from Nicholls State University where he majored in Finance.
Mr. Benoit will be responsible for the origination of middle market and upper middle market loan and lease transactions focused on the maritime and energy sectors with clients located in the southeast and gulf coast regions of the United States.
John is based in Houma, Louisiana and can be reached at 985-873-8720 or at john.benoit@aig.com.
AIG Commercial Equipment Finance, Inc. (AIG CEF) is an equipment lease and finance subsidiary company of American International Group, Inc. (AIG). AIG CEF actively seeks middle and upper-middle market transactions and has platforms specializing in the general equipment, tax exempt, franchise, health care and rail markets, building long-term relationships with our business partners. More information on AIGCEF can be found at www.AIGCEF.com
American International Group, Inc. (AIG), world leaders in insurance and financial services, is the leading international insurance organization with operations in more than 130 countries and jurisdictions. AIG companies serve commercial, institutional and individual customers through the most extensive worldwide property-casualty and life insurance networks of any insurer. In addition, AIG companies are leading providers of retirement services, financial services and asset management around the world. AIG's common stock is listed in the U.S. on the New York Stock Exchange and ArcaEx, as well as the stock exchanges in London, Paris, Switzerland and Tokyo.
### Press Release ###########################

Fitch SMARTView: Two U.S. ABS Equipment Leasing/Loan
Transactions Placed Under Analysis
NEW YORK--Following its monthly surveillance review, Fitch identified two U.S. ABS Equipment Leasing/Loan transactions among its 36 rated universe as 'Under Analysis', indicating that Fitch will be issuing a rating action within 30 days. 34 Equipment Leasing/Loan transactions were designated April 5, 2007 indicating that no immediate action is necessary.
The following transactions are designated as 'under analysis' having been identified by Fitch's automated algorithms:
CIT Equipment Collateral 2004-EF1
CIT Equipment collateral 2005-VT1
SMARTView is available on the Fitch Ratings web site at www.fitchratings.com, along with the report titled 'SMARTView, Fitch U.S. Structured Finance Monthly Public Reviews'.
### Press Release ###########################

CIT: Behind the business with Conde NAST
NEW YORK----CIT Group Inc. (NYSE: CIT - News), a leading global provider of commercial and consumer finance solutions, and Conde Nast Media Group announced today the launch of CIT: BEHIND THE BUSINESS-an integrated communications program consisting of a dynamic print campaign, in-depth interviews before a live audience, and a series of original webcasts that will go live beginning April 3, 2007 at http://behindthebusiness.cit.com.
The program will provide incomparable access to today's business leaders in such fields as technology, fashion, sports, entertainment and energy, by exploring the critical decisions and business insights that led to the creation of some of the world's most dynamic companies. Hosted by notable business strategist and journalist Andrew Shapiro, the first executive interviewed in this series is fashion and pop culture magnate Marc Ecko, chairman of the board and chief creative officer of Marc Ecko Enterprises.
Source: CIT Group Inc. Conde Nast Media Group
CIT: BEHIND THE BUSINESS is a reflection of CIT's desire to foster stronger relationships with clients by moving beyond traditional financial analysis to understand and value the overall importance of a company's potential, ideas and people. This new brand positioning is designed to reach out to CIT's client base through various initiatives that will highlight key business issues facing middle market executives today.
"CIT provides more than just financial capital - we offer relationship and intellectual capital as well to help our customers succeed," said Kelley Gipson, CIT Executive Vice President Brand Marketing & Communications. "We are pleased to bring together our customers and media partner for this unique program."
Debuting in the May 2007 issues of Wired, Conde Nast Portfolio, Golf Digest, The New Yorker, and their respective websites, and shot by top photographer Frank Ockenfels, CIT: BEHIND THE BUSINESS will deliver a very stylish and insightful four-page profile on each business luminary that will incorporate CIT's core values by exploring each executive's rise to the top and the importance they placed upon building relationships and developing personal expertise and potential.
"It is refreshing to have a financial company take such an innovative approach to its advertising," said Richard D. Beckman, president of Conde Nast Media Group. "We are a proud to partner with CIT in Behind the Business; a program that will be an interesting and engaging extension of their brand platform."
Five richly produced webcasts will explore the following topics with Marc Ecko:
Solid Foundations: Marc Ecko describes his company's genesis and the advantage of having a strong support system in family and friends.
Power of the Network: Marc Ecko discusses his professional success--something he dubs "Luck of the Schmuck"--and describes how the company negotiated through the financial ups and downs of a start-up by creating critical partnerships.
Corporate Creativity: How Marc Ecko's personality and work ethic helped him to become a navigator in the world of popular culture. "With any creative endeavor, if its film, fashion, philosophy, whatever, you just have to be sincere, and create something that's sincere and unique and that wouldn't otherwise exist," explains Ecko. "And to me, consumption of our ideas is the greatest validation of our credibility."
Business Expansion: The strategies behind Marc Ecko Enterprises' brand extensions and the value of going beyond the core business to explore new opportunities.
Philanthropic Ventures: Marc Ecko discusses Sweat Equity Enterprises and the importance of both personal and professional philanthropy.
In addition to the webcasts, http://behindthebusiness.cit.com
will also offer fresh content including secrets to success, audio podcasts, and behind-the-scenes imagery from the advertising campaign.
CIT
CIT Group Inc. (NYSE: CIT - News), a leading global commercial and consumer finance company, provides clients with financing and leasing products and advisory services. Founded in 1908, CIT has more than $74 billion in managed assets and possesses the financial resources, industry expertise and product knowledge to serve the needs of clients across approximately 30 industries worldwide. CIT, a Fortune 500 company and a member of the S&P 500 Index, holds leading positions in vendor financing, factoring, equipment and transportation financing, Small Business Administration loans, and asset-based lending. With its global headquarters in New York City, CIT has more than 7,300 employees in locations throughout North America, Europe, Latin America, and Asia Pacific. www.cit.com
Conde Nast Media Group
Conde Nast Media Group, a unit of Conde Nast Publications, includes corporate sales, marketing, interactive and direct sales efforts for all of Conde Nast's consumer magazines and websites. The Conde Nast Media Group is recognized as an industry leader for its creation and execution of large-scale, integrated, multi-platform advertising programs and events.
Marc Ecko
From his beginnings in fashion to his recent entries into the worlds of publishing, video-gaming and multimedia, Marc Ecko has broken the boundaries of conventional wisdom to become a navigator of pop culture. His company has grown to include 12 separate apparel and accessories lines, Complex magazine, and a recently launched entertainment division.
Andrew Shapiro
Founder and CEO of GreenOrder (www.greenorder.com), a sustainable business strategy firm serving Fortune 100 clients, Andrew Shapiro has a diverse background as a consultant, journalist, lecturer, and attorney. Shapiro has served as a senior advisor to the Markle Foundation; project director at the Aspen Institute where he continues to lead seminars regularly; a contributor to diverse publications including WIRED; lecturer at Columbia and Yale law schools; and research fellow at Harvard, NYU, and The Century Foundation. In 1999, MIT's Technology Review magazine named Andrew Shapiro as one of the top 100 young innovators who will shape the future of technology.
MULTIMEDIA AVAILABLE: http://www.businesswire.com/cgi-bin/mmg.cgi?eid=5369380
### Press Release ###########################

Manifest Funding Services Launches Dedicated Commercial
Vehicle Division US Bancorp Manifest Funding Services
U.S. Bancorp (NYSE:USB) announced that Richard Mitchell will develop Manifest Funding Services' Commercial Vehicle Division. The past success of the commercial vehicle portfolio has been the catalyst for Manifest Funding Services to expand its specialization and dedication into this market.
Competitive and custom financing is available for new and used commercial vehicles including, but not limited to: ambulances, light to heavy duty trucks, and limousines, towing and recovery vehicles. In addition, Manifest Funding Services has put together a specialized team to assist the Commercial Vehicle Division.
Richard Mitchell has joined the organization as the National Sales Manager - Commercial Vehicles, and brings 25 years of experience in the commercial vehicle industry. For the past eight years, he has been on the finance side of the industry. Prior to that, Mitchell focused on dealership fleet sales as well as managing an independent leasing company. Mitchell has established many relationships with vehicle lease brokers/lessors and vehicle dealers throughout the United States. He will continue to develop broker/lessor relationships and assist customers with growing their commercial vehicle business.
Richard commented, "I have been very fortunate to participate in the industry from three distinct areas: dealer fleet sales, independent leasing company management, and as a commercial vehicle finance specialist. This experience has been a tremendous help in developing strong and successful business relationships. It will be rewarding to see this portfolio grow and to assist our customers with their commercial vehicle business.""
Mitchell has proven results. His impressive track record makes him the right person to help move the company and our customers forward," said Curt Kovash, General Manager for Manifest Funding Services.
Kovash continues, "In addition, Richard will work closely with our dedicated Commercial Vehicle Action Team and with Shelly Tauer, our Director of Operations who is aligned to this segment. This strong combination of sales and service personnel which are dedicated to this division will greatly assist our customers in developing finance programs that meet their needs and the needs of their customers."
Mitchell attended University of Texas, Austin with a focus on accounting. He has been a member of the National Vehicle Leasing Association since 1986. Mitchell will be very active in industry and association events as he develops this division for Manifest Funding Services.
U.S. Bancorp (NYSE:USB), with $219 billion in assets, is the 6th largest financial holding company in the United States. The company provides a comprehensive line of banking, brokerage, insurance, investment, mortgage, trust and payment services products to consumers, businesses and institutions. U.S. Bancorp is the parent company of U.S. Bank. Visit U.S. Bancorp on the web at usbank.com.

[headlines]
### Press Release ###########################

Muhoray and Phennicie joined Harbour Capital
Frank Phennicie has joined Harbour Capital Corporation in Newington, New Hampshire, as National Sales Manager. Mr. Phennicie brings over 30 years of experience in commercial lending to Harbour Capital including management posts with Signal Capital, AT&T Capital, BankBoston Leasing, and Wells Fargo Equipment Finance.
"We're very pleased to have Frank join our team", says Chip Kelley, Harbour's President. "His knowledge and experience – especially with vendor sales - will put our sales staff at a level second to none in the industry."For more information about Harbour Capital or to contact Mr. Phennicie, please call 800.609.7778
George Muhoray also was recently appointed to Lead Mid-Ticket Sales for Harbour Capital Capital as Vice President, Commercial and Vendor Group.
Mr. Muhoray brings over 22 years of experience in commercial lending and vendor leasing sales to Harbour Capital including posts with Signal Capital, Tokai Financial Services, Wentworth Capital and Wells Fargo Equipment Finance.
"We're very pleased to have George on our team", says Chip Kelley, Harbour Capital President. "George gives us the necessary skills in mid-ticket sales to expand our service into the larger, commercial market and provide financing for a vast segment of the industry that is not fully served."
About Harbour Capital Corporation
Located in the seacoast of New Hampshire, Harbour Capital Corporation (http://www.harbourcap.com) is a national leader in small and mid ticket equipment and technology financing. The company provides financing for businesses in all 50 States. From a 1-man operation overlooking Portsmouth Harbour in 1994, HCC has grown into a 45-person industry leader with an ever-increasing lease portfolio that has consisted of several thousand transactions totaling over $150 Million.
### Press Release ###########################

ALTA Group IT Conference Postponed
The Alta Group's Information Technology Conference,
hosted by this consultancy's Professional Development Division (PDD)
has been rescheduled for October 3-5. It was originally planned for mid-April.
Speakers representing consultancies, technology firms and equipment leasing and finance companies will discuss information technology from a broad business viewpoint to a very technical perspective. The conference is designed for COOs, CFOs, CIOs, IT managers, portfolio/equipment managers, conversion specialists, auditors and quality teams.

Shawn Halladay
"Margin compression is on everyone's mind these days," Halladay said. "The goal of this two and a half-day event is to open up the various technology applications and see how they work to drive business and optimize business operations."
Halladay has worked in the equipment leasing and finance industry for more than 20 years, as a lessor, trainer, consultant and auditor. His professional experience includes all leasing sectors and he has served customers in North America, South America, Asia and Europe. He has authored eight books on equipment leasing. Halladay serves on the political action and service providers committees of the Equipment Leasing and Finance Association, as well as the editorial board of the Journal of Equipment Lease Financing.
In addition to Halladay, scheduled speakers for this year's conference include another well known leasing educator and industry author, Dr. James Johnson, PhD., Northern Illinois University School of Business. He will discuss how lessors should position themselves to survive in the mature asset finance industry. Dr. Johnson has written or co-authored several books on equipment leasing, including Power Tools for Successful Leasing, Technology Leasing: Power Tools for Lessees and Power Tools for Small Ticket Leasing.
Other speakers include Mike Zoretich, of Bearing Point; and Mark Belec, with Third Pillar; Andrew Denton, CHP Consulting; Tom Dawson, IDS Group, Andrew Lea, McCue Systems; Joseph Franco, Oracle; and consultant Tom Matlon.
Topics include outsourcing, cost controls, system selection, accounting dynamics, migration to new platforms, regulatory compliance management and optimizing the performance of a legacy platform.
During the conference, leading technology providers, such as CHP Consulting, IDS Group, McCue Systems and Oracle, will conduct comprehensive functionality demonstrations of their technology platforms. They will introduce the latest features of their systems, and how customers are using technology to respond to the dynamic changes taking place in the industry and common business pressures.
"The functionality demos using transaction data provided by the conference organizers provide lessors in attendance with a clear understanding of how the technology platforms will work in real-world situations," said Justin Cooper, president, CHP North America. "Everyone uses the same data and scenarios, making comparisons easy."
The cost to attend is $1,495. Persons interested in registering for the conference can call Kaye Kreeder at 801.322.4499 or email kreeder@thealtagroup.com. For more information, visit www.thealtagroup.com.
About The Alta Group:
The Alta Group is a global consultancy serving equipment leasing and finance companies, investment professionals, manufacturers, banks and government organizations. Founded in 1992, The Alta Group supports clients in North America; Latin America; Western, Central and Eastern Europe; Australia and China. For more information, please visit www.thealtagroup.com.
### Press Release ###########################

Fitch Takes Rating Actions on 6 DVI Medical Equipment Securitizations
Fitch Ratings-Chicago- Fitch Ratings takes the following actions on the long-term and Distressed Recovery (DR) ratings for the DVI transactions listed below:
DVI Receivables X L.L.C., series 1999-2
--Class A-4 notes downgraded to 'C/DR6' from 'CC/DR4';
--Class B, C, D and E notes remain at 'C/DR6'.
DVI Receivables XI L.L.C., series 2000-1
--Class A-4 notes downgraded to 'CC/DR2' from 'CCC/DR1';
--Class B, C, D and E notes remain at 'C/DR6'.
DVI Receivables XII L.L.C., series 2000-2
--Class A-4 notes remain at 'CCC/DR1';
--Class B notes remain at 'CC/DR4';
--Class C notes remain at 'CC/DR5';
--Class D notes downgraded to 'C/DR6' from 'CC/DR5';
--Class E notes remain at 'C/DR6'.
DVI Receivables XIV L.L.C., Series 2001-1
--Class A-4 notes remain at 'CC/DR1';
--Class B notes remain at 'CC/DR4';
--Class C and D notes remain at 'CC/DR5';
--Class E notes remain at 'C'; DR lowered to 'DR6' from 'DR5'.
DVI Receivables XVII L.L.C., Series 2002-1
--Class A-3a and A-3b notes remain at 'CCC'; DR lowered to 'DR4' from 'DR3';
--Class B, C, D, and E notes remain at 'C/DR6'.
DVI Receivables XVIII L.L.C., Series 2002-2
--Class A-3a and A-3b notes remain at 'CCC/DR1';
--Class B notes remain at 'CC/DR4';
--Class C notes remain at 'CC/DR6';
--Class D notes downgraded to 'C/DR6' from 'CC/DR6';
--Class E notes remain at 'C/DR6'.
The ratings on the following DVI transactions remain unchanged:
DVI Receivables VIII L.L.C., Series 1999-1
--Class C notes remain at 'C/DR6';
--Class D notes remain at 'C/DR6';
--Class E notes remain at 'C/DR6'.
DVI Receivables XVI L.L.C., Series 2001-2
--Class A-3 notes remain at 'CC/DR2';
--Class A-4 notes remain at 'CC/DR2';
--Class B notes remain at 'C/DR6';
--Class C notes remain at 'C/DR6';
--Class D notes remain at 'C/DR6';
--Class E notes remain at 'C/DR6'.
DVI Receivables XIX L.L.C., Series 2003-1
--Class A-3a notes remain at 'CCC/DR2';
--Class A-3b notes remain at 'CCC/DR2';
--Class B notes remain at 'C/DR6';
--Class C-1 notes remain at 'C/DR6';
--Class C-2 notes remain at 'C/DR6';
--Class D-1 notes remain at 'C/DR6';
--Class D-2 notes remain at 'C/DR6';
--Class E-1 notes remain at 'C/DR6';
--Class E-2 notes remain at 'C/DR6'.
Fitch's actions are based on continued loan performance deterioration as reflected in the servicer reports for the period ending Feb. 28, 2007. Since last review on Jan. 16, 2007, Fitch noted additional losses in six of the transactions, as well as an increasing accumulation of interest shortfalls in four of the transactions. Furthermore, various contracts have been restructured over a longer amortization period, effectively reducing the amount of cash available to the noteholders on a monthly basis. Using assumptions consistent with historical DVI securitization performance, Fitch ran a series of cash flow runs for each transaction to determine the appropriate rating movements, if any.
Fitch has had discussions with U.S. Bancorp Portfolio Services (USBPS) which replaced DVI, Inc. as servicer for each of the securitizations under the terms of each transaction's Contribution and Servicing Agreement in February 2004. Since taking over servicing duties, USBPS has been successful in working out and realizing recoveries on previously defaulted contracts.
Fitch will continue to closely monitor performance of the transactions, will have regular contact with USBPS, and may raise, lower or withdraw ratings as appropriate.
### Press Release ###########################
--------------------------------------------------------------

News Briefs----
Foreclosures weighing in North Texas
http://www.dallasnews.com/sharedcontent/dws/dn/latestnews/stories/
040607dnbusforeclose.378dc47.html
Google billionaires squeak by on salary of $1.00
http://seattletimes.nwsource.com/html/businesstechnology/2003652018_googlepay05.html
UBS complaint alleges New Century and units misappropriated millions
http://www.snl.com/interactivex/article.aspx?CdId=A-5565383-11870
UC Says Yes To 57,318
http://sfgate.com/cgi-bin/article.cgi?f=/c/a/2007/04/06/UC.TMP
University of California rejects record number of applicants
http://www.mercurynews.com/breakingnews/ci_5604475?nclick_check=1
Domain Name Fee Increase Set
http://www.internetnews.com/bus-news/article.php/3670081
Gina Glocksen on Sanjaya, Vote for the Worst and all things 'American Idol'
http://featuresblogs.chicagotribune.com/entertainment_tv/2007/04/gina_glocksen_o.html
---------------------------------------------------------------


You May have Missed---
North Versailles' Best Kept Secret... isn't a secret anymore!
http://www.leasingnews.org/Pages/CasaDice.htm
(You can also see more and subscribe: www.casadice.com)
----------------------------------------------------------------


"Gimme that Wine"
Squabble between winemaker, neighbors highlights issues facing Placer County in building the industry
http://www.auburnjournal.com/articles/2007/04/02/news/top_stories/04wine02.txt
A quartet of Dry Creek Valley grape growers are giving winemaking a whirl
http://www1.pressdemocrat.com/apps/pbcs.dll/article?AID=/20070404/NEWS04/
704040390/-1/SPECIAL&THEMES=FOODWINE
Missouri, Illinois grape growers fear for wine crop
http://www.belleville.com/mld/belleville/news/state/17032860.htm
U.S. Rep. Thompson Speaks on National Wine Industry Issues
http://www.news.ucdavis.edu/search/news_detail.lasso?id=8116
The Comeback of Condrieus Is the Story of a Singular Grape
http://events.nytimes.com/2007/04/04/dining/reviews/04wine.html?ref=dining
Wine Prices by vintage
http://www.winezap.com
http://www.wine-searcher.com/
US/International Wine Events
http://www.localwineevents.com/
Winery Atlas
http://www.carterhouse.com/atlas
Leasing News Wine & Spirits Page
http://two.leasingnews.org/Recommendations/wnensprts.htm
The London International Vintners Exchange (Liv-ex) is an electronic exchange for fine wine.
http://www.liv-ex.com/
----------------------------------------------------------------

Calendar Events This Day
Animated Cartoon Day
http://www.artie.com/
California Poppy Day
http://www.eusd.net/fv/NewsInfo/Information/california_poppy_day.htm
Caramel Popcorn Day
http://southernfood.about.com/od/popcorntreats/r/bl1221c.htm
Good Friday
Observed in commemoration of the crucifixion. Oldest Christian celebration. Possible corruption of "God's Friday." Observed in some manner by most Christian sects and as a public holiday or part holiday in Canada, the United Kingdom, Delaware, Florida, Hawaii, Illinois, Indiana, New Jersey, North Carolina, Pennsylvania and Tennessee.
http://en.wikipedia.org/wiki/Good_Friday
http://www.fisheaters.com/customslent14.html
http://www.catholicculture.org/lit/calendar/day.cfm?date=2007-04-06
Hospital Admitting Clerks Day
A day set aside to recognize the worthwhile contribution made by admitting clerks in hospitals across the US and Canada.
Passover
Omer Day 3
Omer Tonight 4
"The counting is intended to remind us of the link between Passover, which commemorates the Exodus, and Shavu'ot, which commemorates the giving of the Torah. It reminds us that the redemption from slavery was not complete until we received the Torah."
http://www.jewfaq.org/holidayb.htm
http://www.penticon.com/omer.html
Tartan Day
Groups and societies throughout North America take the anniversary of the Declaration of Arboath(122) as the day to celebrate their Scottish roots.
Thailand: Chakri Day
Commemorates the foundation of the present dynasty by King Rama I (1782-1809), who also established Bangkok as the country's capital.
United Kingdom: Good Friday Bank Holiday
Bank and public holiday in England, Wales, Scotland, and Northern Ireland.
Saint Feast Days
http://www.catholic.org/saints/f_day/apr.php
----------------------------------------------------------------

Mosquitoes are attracted to people who have recently eaten bananas.
(no, we do not make these up:
http://www.snapple.com/index.asp?Pageid=3&subid=3&contentid=3
(Number 17"wrong:"
http://www.lisashea.com/birding/mosquito/banana.html
http://www.mosquitozone.com/fact
http://www.snopes.com/oldwives/skeeters.asp
----------------------------------------------------------------

Today's Top Event in History
6-BC--Many Biblical scholars believe this date to be the actual date of the historical birth of Jesus Christ. The actual day of the month has never been declared, although many believe it is the 6th day of April, due to the many changes in what we now have as the present day calendar. Most scholars believe the correct year is 6BC. This is also the week of Jewish Passover. It should also be noted the Bible (John 18:28; 19:31) indicates that Christ was crucified on the eve of a Passover, and we know that it was sometime around the year AD 30. The Roman Catholic Church has December 25 and that is the accepted tradition, based primarily with many customs from non-Christian festival( Roman Saturnalia, Mithraic sun's birthday, Teutonic Yule, Druidic and other winter solstice rites.)The Greek Orthodox Church and other orthodox churches celebrate on January 7 based on the old calendar ( Julian.)
http://www.alphalink.com.au/~sanhub/jcbirth.htm
http://www.holidays.net/passover/story.html
http://home.earthlink.net/~jptandy/tandyland/jesusbth.htm
[headlines]
----------------------------------------------------------------

This Day in American History
6-BC--Many Biblical scholars believe this date to be the actual date of the historical birth of Jesus Christ. The actual day of the month has never been declared, although many believe it is the 6th day of April, due to the many changes in what we now have as the present day calendar. Most scholars believe the correct year is 6BC. This is also the week of Jewish Passover. It should also be noted the Bible (John 18:28; 19:31) indicates that Christ was crucified on the eve of a Passover, and we know that it was sometime around the year AD 30. The Roman Catholic Church has December 25 and that is the accepted tradition, based primarily with many customs from non-Christian festival( Roman Saturnalia, Mithraic sun's birthday, Teutonic Yule, Druidic and other winter solstice rites.)The Greek Orthodox Church and other orthodox churches celebrate on January 7 based on the old calendar ( Julian.)
http://www.alphalink.com.au/~sanhub/jcbirth.htm
http://www.holidays.net/passover/story.html
http://home.earthlink.net/~jptandy/tandyland/jesusbth.htm
1712-The first rebellion of African-American slaves in a colony occurred in New York City. Six whites were killed. The militia was called out to suppress the revolt. Twenty-one African-American salves ( some accounts say 12 ) were executed by hanging, and six committed suicide. Three decades later, in 1741, a rash of suspicious fires caused fears of another slave rebellion to sweep the city. Although no conclusive evidence of a slave conspiracy were uncovered, several slaves were coerced into confessing and implicating others. By the time the hysteria died down, thirty-one slaves and four whites had been hanged.
In the years after the American Revolution, the state of New York enacted legislation to gradually emancipate its slaves. By the first decade of the nineteenth century, the institution of slavery had ceased to exist in New York and most other northern states.
1830- James Augustine Healy, the first black Roman Catholic bishop in America, was born to an Irish planter and a slave on a plantation near Macon, Georgia.
http://www.holycross.edu/departments/publicaffairs/website/features/healy0805.htm
http://www.famousamericans.net/jamesaugustinehealy/
http://www.catholic-hierarchy.org/bishop/bhealy.html
1735- The first Moravians from Europe arrived in America. Invited by colonial governor James Oglethorpe, ten males of the "Unitas Fratrum" landed in Savannah, Georgia after sailing from England in February.
http://www.cviog.uga.edu/Projects/gainfo/mora-toc.htm
http://www.moravian.org/history/
1777-The first Marine officer killed in service was John Fitzpatrick, a second lieutenant in the Continental Marines, who was killed when the Alfred, a 24-gun frigate under command of Captain Samuel Nicholas, was attached off Block Island, RI, by the 20-gun H.M.S. Glasgow.
1786-Birthday of Sacagawea (also Sacajawea), American explorer, a legend as the reason of the success of the famous Lewis and Clark expedition.
http://www.pbs.org/lewisandclark/inside/saca.html
1830- Under the leadership of Joseph Smith, Jr. , The Church of Jesus Christ of Latter-day Saints was founded with six members in a log cabin at Fayette, NY. The event occurred in the home of Peter Whitmer. Joseph Smith, the founder of the church, declared that an angel of God had shown him gold plates of which was engraved a divine scripture, The Book of Mormon, which he has translated. The official title of the Mormon Church is the Church of Jesus Christ of Later-day Saints.
1846-- Dred Scott claims freedom. Slave Scott files a declaration according to which, two days earlier, his owner had "beat, bruised, and ill-treated him" and imprisoned him for twelve hours. Scott adds that he claims to be a free man by virtue of his past residence in free territories.March of 1857, Supreme Court Chief Justice Roger B. Taney -- a staunch supporter of slavery -- wrote the "majority opinion" for the court. It stated that because Scott was black, he was not a citizen and therefore had no right to sue. The decision also declared the Missouri Compromise of 1820, legislation which restricted slavery in certain territories, unconstitutional. While the decision was well-received by slaveholders in the South, many northerners were outraged. The decision greatly influenced the nomination of Abraham Lincoln to the Republican Party and his subsequent election, which in turn led to the South's secession from the Union.
Peter Blow's sons, childhood friends of Scott, had helped pay Scott's legal fees through the years. After the Supreme Court's decision, the former master's sons purchased Scott and his wife and set them free. Dred Scott died nine months later.
1853-The City of Portland, Oregon, known as the "City of Roses" established.
1862-Battle of Shiloh. General Ulysses S. Grant' s Union forces at Shiloh, or Pittsburgh Landing, TN, were attack by a large force under General Albert Sidney Johnston. After heavy fighting, the first day of the battle ended without a conclusive victory for either side. Grant was reinforced before the Confederates on the second day and Confederate General Beauregard, in command after Johnston's death the previous day, ordered a retreat back to Orinth, MS, leaving the Federal troops in a stronger position in Tennessee than before the battle. Losses on both sides totaled more than 23,000.
1865-- At the Battle of Little Sailer's Creek, one fourth of Lee's army is cut off by Union troops pursuing him to Appomattox.
http://www.cr.nps.gov/hps/abpp/battles/va093.htm
http://www.historynet.com/magazines/civil_war_times/3036776.html
1866 ---Birthday of Joseph Lincoln Steffens, journalist and famous muckraker.
http://en.wikipedia.org/wiki/Lincoln_Steffens
1868 -Mormon church leader Brigham Young, 67, married his 27th and last wife, Anna Eliza, who wound up suing him for divorce.(In all, Brigham Young's wives bore him 47 children., and was married 27 times, according to a source considered by historians as "accurate;" however, others believe she was his 18th wife.) " Eliza soon dropped from the role of ordinary wife to that of neglected wife; and finally, July 28, 1873, she sued Brigham for divorce, and demanded a substantial share of his fortune. It is necessary to pause here for a moment to repeat a caution given several times before. Ann Eliza Webb posed as Brigham's nineteenth wife, and custom has fixed that as her number. There is just as good warrant for calling her the twenty-ninth, or the hundred and nineteenth. At the time of her marriage there were known to be eighteen other women with whom Brigham had sustained or was sustaining marital relations. Careful search probably would have doubled the number, and not even Brigham could have told to hove many women he had been "sealed." The marriage ceremony was sufficient to cover cohabitation in every case; and no domestic census-taker could have drawn the line between the three sorts of spouses. Brigham's answer to this divorce suit was a bit startling. He pleaded that there was no marriage between himself and the plaintiff which the laws of the United States recognized; and therefore, there was no occasion for divorce. Judge McKean was plainly embarrassed by the situation, yet quite as plainly determined to use it to the injury of the Mormon emperor. On February 25, 1875, McKean ordered Brigham to pay Ann Eliza $3,000 for attorney's fees and $500 per month alimony pending a final decision. Brigham's attorneys took an exception, and prepared to appeal to the supreme court of the territory. The delay thus occasioned did not suit judge McKean. On March 8, he cited Brigham to appear before him, and show cause why he should not be punished for contempt of court in not having paid the required money. Brigham appeared in court three days later, and after a short argument by his attorneys, was sentenced to pay a fine of $25 and to be confined one day in the penitentiary. He was taken to his home by the deputy marshal, and after dining and being supplied with some clothing, was driven to the jail. Here, he was locked for a short time in a cell, and then allowed to pass the night in a room opening off the warden's office. The following day, March 12, 1875, he walked out free, into the arms of a worshipping crowd who had assembled to do him homage.
http://www.pbs.org/weta/thewest/people/s_z/young.htm
http://www.helpingmormons.org/mormon_empire.htm
http://www.helpingmormons.org/mormon_empire.htm
http://www.pbs.org/weta/thewest/people/s_z/young.htm
1882-Birthday of Rose Schneiderman, a pioneer in the battle to increase wages and improve working conditions for women. Rose Schneiderman was born at Saven, Poland, and her family immigrated to the US six years later. At age 16 she began factory work in New York City's garment district and quickly became a union organizer. Opposed to the open-shop policy, which permitted nonunion members to work in a unionized shop, Schneiderman organized a 1913 strike of 25,000 women shirtwaist makers. She worked as an organize for the International Ladies Garment Workers Union (ILGUW) and for the Women's Trade Union League (WTUL), serving as president for more than 20 years. During the Great Depression President Roosevelt appointed her to his Labor Advisory Board---the only woman member Died August 11,1972, at New York, NY.
1883, Vernon Dalhart, the first singer of country songs to gain national attention, was born in Jefferson, Texas. Dalhart, whose real name was Marion Try Slaughter, was not really a country singer. He began his career singing pop songs and light opera selections. But it was when he turned to hillbilly songs in 1925 that Dalhart made music history. His recording of "The Prisoner's Song" and "The Wreck of the Old 97" was the biggest-selling non-Christmas hit of the pre- rock 'n' roll era. Dalhart recorded for more than 30 labels and under dozens of pseudonyms. He died on September 15th, 1948.
1896- The first modern Olympics formally opened at Athens, Greece, after a 1,500 year hiatus. There were 311 competitors, all men, representing 13 nations. The very first race was the opening heat of the 100 meters, won by Francis Lande of the US. He finished fourth in the final won by another American, Thomas Burke. The first Olympics were funded by the sale of commemorative stamps and medals and by a gift of one million drachmas from George Averoff, an architect.
1900-Jim Jeffries, 250 pounds, knocked out Jack Finnegan, 180 pounds, in 55 seconds of the first round at Detroit, MI, to win the heavyweight boxing championship title. It is the first, and only bout, won in under one minute.
1904- The Fidelity Contract Company, Rochester, New York, became the first installment finance company to purchase installment contracts from retail dealers. They eventually became the Bankers Commercial Corporation of New York City.
1909- The St. Canadian credit union of Massachusetts, NH, was charged with the help of Alphonese Desjardins, Canadian credit union pioneer, and became the first credit union in the United States.
1909- Robert E. Peary reached the North Pole after several failed attempts. The team consisted of Peary, leader of the expedition: Matthew A. l-Jenson, a black man who had served with Peary since 1886 as ship's cook, carpenter and blacksmith, and then as Pear/s co-explorer and valuable assistant and four Eskimo guides—Coquesh, Ootah, Eginwah and Seegloo. They sailed July 17, 1908, on the ship Roosevelt, wintering on Ellesmere Island. After a grueling trek with dwindling food supplies, Henson and two of the Eskimos were first to reach the Pole. An exhausted Peary arrived 45 minutes later and confirmed their location. Dr. Frederick A. Cook, surgeon on an earlier expedition with Peary, claimed to have reached the Pole first, but that could not be substantiated and the National Geographic Society credited the Peary expedition.
1917-The US Enters World War I, which began in 1914. 1917. Two days after the US Senate voted eighty-two to six to declare war against Germany, the US House of Representatives endorses the declaration by a vote of 373 to fifty, and the US enters World War I. Four days earlier, President Woodrow Wilson [28 Dec 1856 – 03 Feb 1924], who initially sought a peaceful resolution to the war in Europe, appeared before a joint session of Congress and urged a declaration of war, citing Germany's unrestricted submarine warfare against US vessels traveling in the Atlantic.T he first US "Doughboys" landed in France June 27, 1917.
http://memory.loc.gov/ammem/today/apr06.html
1918-bassist Red Callendar born Richmond, VA.
1924-Tenor Sax player Charlie Rouse born, Washington, DC
http://www.eyeneer.com/Reviews/Current/yeah.html
1927-Baritone sax player Gerry Mulligan born at New York, NY. He performed with many great jazz musicians including Miles Davis, Dave Brubeck, Chet Baker and Duke Ellington, and is credited with helping create the cool-jazz movement with Miles Davis. Mulligan died Jan 20, 1996, at Darien, CT.
1928-Birthtday of James Watson, discoverer (with Francis Crick) of the structure of DNA, born Chicago, IL
1929-Birthday of pianist, composer, conductor Andre Previn, born Berlin, Germany.
http://www.cdandlp.com/item/2/0-1601-14-1-0/1318764_Andre_Previn_Shelly_Mann.html
1931-Nine black youths went on trial at Scottsboro, AL, accused of raping two white women on a freight train. All were convicted in a hasty trial, but by 1950 were free by parole, appeal or escape.
1936 - a massive pair of tornadoes, rated F4 on the Fujita scale, killed 203 persons, injured 1600, and caused over 13 million dollars damage in Gainsville, Georgia. The business district of the town was almost entirely destroyed as the tornado left a 4 block wide path of destruction in its wake. The largest death toll in one building in US history from a single tornado occurred when then Cooper Pants factory collapsed and caught fire. 70 people were killed.
1937-guitarist/song writer Merle Haggard born Bakersfield, CA.
http://rollingstone.com/artists/bio.asp?oid=3135&cf=3135
http://www.merlehaggard.com/
1938—Teflon invented. Polytetraflouroethylesne reside was invented by Roy J. Plunkett while he was employed by E.I. Du Point de Nemours & Co. Commonly known as Teflon, it revolutionized the cookware industry. The substance or something similar coat three-quarters of the pots and pans in America at the time of Plunkett's death in 1994.
1939-Harry James records "Two O'Clock Jump" Brunswick 8337.
1940—Duke Ellington Band records, "Jack the Bear, " "KoKo,"
1944-Michelle Phillips of the Mamas and Papas was born in Long Beach, California. She married John Phillips, leader of the Mamas and Papas. The group's first album in 1965 yielded three hit singles - "Monday, Monday," "California Dreamin"' and "I Call Your Name." After several more albums in the mid-'60s, the group broke up. A new lineup of The Mamas and Papas began touring in the '80s, with MacKenzie Phillips, John's daughter, replacing Michelle Phillips and Spanky MacFarlane replacing the deceased Cass Elliot.
1945-Two US destroyers, two ammunition ships and a tank-landing ship were sunk off the coast Of Okinawa when the Japanese Air Force launched 355 kamikaze (suicide) pilots against the Allied fleet in Operation Floating Chrysanthemum.
1947-The American Theatre Wing bestowed the first annual Tony awards for distinguished service to the theater.
1952---Top Hits
Wheel of Fortune - Kay Starr
Anytime - Eddie Fisher
Please, Mr. Sun - Johnnie Ray
(When You Feel like You're in Love) Don't Just Stand There - Carl Smith
1953-Birthday or guitarist/bassist Jerome Harris, Flushing, NY
http://www.jeromeharris.com/mywork/index.cfm
http://www.jeromeharris.com/
1954- TV Dinner is 1st put on sale by Swanson & Sons.
http://www.fiftiesweb.com/pop/tv-dinner.htm
http://www.cnn.com/FOOD/news/9903/31/tv.dinner/
1956- Paramount Pictures signed Elvis Presley to a three-picture contract only five days after his first screen test. The test was at the suggestion of producer Hal Wallis who had seen Presley on the Dorsey Brothers' TV show. Elvis was to be paid $100,000 for his first movie, $150,000 for the second and $200,000 for the third.
1956 - Capitol Tower, the home of Capitol Records in Hollywood, CA, was dedicated. The building was the first circular office tower designed in America. It is 13 stories tall and 92 feet in diameter. At night, a light at the tip of the tower blinks the letters "H-O-L-L-Y-W-O-O-D" in Morse Code.
1957-Elvis Presley's "All Shook Up" is released.
1958 - Arnold Palmer won his first major pro golf tournament by capturing the Masters in Augusta, GA (and the coveted green jacket). Palmer defeated defending champion Dough Ford for the honor. Palmer was 28 years old and had been a pro since 1954 after he won the National Amateur title.
1959 - Hal Holbrook opened in an off-Broadway, critically acclaimed, presentation of "Mark Twain Tonight". Quotes include: "It is best to read the weather forecast, before we pray for rain."; "The more things are forbidden, the more popular they become."; "Modesty died when clothes were born."; "Be good and you will be lonesome."; and "Familiarity breeds contempt - and children."
1959 - America's funny men, Bob Hope, Jerry Lewis and Mort Sahl, and comedic actor Tony Randall, along with the Great Britain's outstanding actors, David Niven and Laurence Olivier, entertained the guests of the Academy of Motion Picture Arts & Science at the 31st Annual Academy Awards ceremony. The audience filled the RKO Pantages Theatre in Los Angeles with applause for the Best Picture of 1958: "Gigi" (Arthur Freed, producer). "Gigi" also won Oscars for Best Director Vincente Minnelli; for Frederick Loewe's (music), and Alan Jay Lerner's (lyrics) for the Song, "Gigi"; for Best Music/ Scoring of a Musical Picture (André Previn); for the Best Writing/Screenplay Based on Material from Another Medium (Alan Jay Lerner); for Best Cinematography/Color (Joseph Ruttenberg); for Best Art Direction/Set Decoration/Black-and-White or Color (William A. Horning, E. Preston Ames, Henry Grace, F. Keogh Gleason); for Best Costume Design/Black-and-White or Color (Cecil Beaton); and for Best Film Editing (Adrienne Fazan). One would think there weren't any awards leftover for any other movies. But, the Best Actor award went to David Niven for "Separate Tables" as did the Best Supporting Actress Oscar (Wendy Hiller). Susan Hayward was honored for her Best Actress role in "I Want to Live!" and Best Supporting Actor was Burl Ives in "The Big Country". Other notable movies of 1958 ... some award winners, some not ... "Auntie Mame", "Cat on a Hot Tin Roof", "The Old Man and the Sea", "Some Came Running", "Teacher's Pet", "South Pacific", "The Young Lions", "Bell, Book and Candle", "Vertigo", "Damn Yankees", "Marjorie Morningstar", and "The Defiant Ones".
http://www.infoplease.com/ipa/A0148765.html
1960---Top Hits
The Theme from "A Summer Place" - Percy Faith
Puppy Love - Paul Anka
Sink the Bismarck - Johnny Horton
He'll Have to Go - Jim Reeves
1968 -Oakland Police raid the Black Panthers. Eldridge Cleaver arrested with a bullet-shattered leg. Bobby Hutton shot and killed.
1968---Top Hits
(Sittin' On) The Dock of the Bay - Otis Redding
Young Girl - The Union Gap
La - La - Means I Love You - The Delfonics
How Long Will My Baby Be Gone - Buck Owens
1969-Aum, Flying Burrito Brothers and the Grateful Dead Concert at the San Francisco Avalon Ballroom
1971- Willie Mays, a month shy of his fortieth birthday, homers on Opening Day and will hit home runs in the next three games to tie a major league record.
1971 - Rolling Stone Records formed to promote The Rolling Stones' hits. The Stones' trademark, the lips logo, began seeing wide use. "Brown Sugar" was the Rolling Stones' first on the new label, followed by "Wild Horses", "Tumbling Dice" and Bill Gates' favorite song, "Start Me Up".
1973-Designated Hitter Introduced: following a rules change approved in January, Ron Blomber of the New York Yankees became the first designated hitting in the American League in their Opening Day game against the Boston Red Sox. Blomberg came to bat for the first time with the bases loaded in the first inning and walked. The Red Sox won, 15-5.
1973- On Opening Day at Three Rivers Stadium in front of record crowd of 51,695, the Pirates retire Roberto Clemente's uniform number 21 posthumously. The Pittsburgh right fielder died in a plane.
crash on New Year's Eve attempting to bring relief aid to earthquake- stricken Managua, Nicaragua.
1975 - No. 1 Billboard Pop Hit: ``Philadelphia Freedom,'' Elton John.
1976---Top Hits
Disco Lady - Johnnie Taylor
Let Your Love Flow - Bellamy Brothers
Sweet Thing - Rufus featuring Chaka Khan
You'll Lose a Good Thing - Freddy Fender
1977-The Seattle Marines, an American League expansion team, made their regular season debut, losing to the California Angeles, 7-0, at the Seattle Kingdome. Seattle's previous AL team, the Pilots, played on the 1969 season before moving to Milwaukee and becoming the Brewers. The Mariners won their first AL West division title in 1995.
1977 - No. 1 Billboard Pop Hit: ``Dancing Queen,'' Abba. This is the only No. 1 song by the international phenomenon.
1978-President Jimmy Carter nominated the first US marine female general, Margaret Ann Brewer. She was sworn in on May 11, 1978, as director of the division for information.
1979-The punk/new wave group Blondie has its first big hit in the U.S. with "Heart of Glass." The tune goes platinum on this date, two months after it hit Number One.
1981- "Private Benjamin "premiered on television, modeled after the Goldie Hawn movie of the same name. http://us.imdb.com/title/tt0081918/combined
http://www.tvtome.com/tvtome/servlet/EpisodeGuideServlet/showid-2452/
Private_Benjamin/
http://www.tvtome.com/tvtome/servlet/ShowMainServlet/showid-2452
1982- the "Great Blizzard of April '82" struck New England, New York and Pennsylvania and dumped 1 to 2 feet of snow. Many places had their greatest April snowstorm ever. Winds frequently gusted to 70 and 80 mph. There was an exceptionally high frequency of simultaneous thunderstorms and heavy snow with numerous lightning strikes reported. Record cold poured in the wake of the storm and many spots were 25 degrees colder than normal the day after the storm. The freak heavy spring snow storm brings subfreezing temperatures across the northeast and Midwest and causes the postponement of home openers for the Yankees, Tigers, White Sox, Brewers, Indians, Phillies and Pirates.
1984---Top Hits
Footloose - Kenny Loggins
Here Comes the Rain Again - Eurythmics
Against All Odds (Take a Look at Me Now) - Phil Collins
Let's Stop Talkin' About It - Janie Fricke
1985 - Country musical group, Alabama went five-for-five as their album, "40 Hour Week", took the top spot on the "Billboard" country chart. For each of the past five years, the group had a number one album. The quartet's popularity continues today. Three of the four are cousins from Fort Payne, Alabama.
1988 - a powerful storm produced wind gusts to 75 mph in the Chicago area and wind gusts to 92 mph at Goshen, Indiana. The high winds created 25 foot waves on Lake Michigan.
1989- Dodger hurler Orel Hershiser's scoreless-inning streak ends at 59 in the first inning of a 4-3 loss to the Reds.
1989 - unseasonably hot weather prevailed in California. Afternoon highs of 91 degrees in downtown San Francisco, 93 degrees at San Jose, 103 degrees at Santa Maria, 104 degrees at Riverside, and 106 degrees in downtown Los Angeles established records for the month of April.
1992-"Barney and Friends" premiere on TV. Although most adults find it hopelessly saccharine, this PBS program is hugely popular with preschoolers. Purple dinosaur Barney, his pal, dinosaur Baby Bop and a multi-ethnic group of children sing, play games and learn simple lessons about getting along with one another. "Bedtime with Barney" was a 1994 prime-time special.
1996-The First Korean Victory in baseball. Pitching in relief, Chan Ho Park of the Los Angeles Dodgers became the first Korean to win a major league baseball game. Park pitched four scoreless innings against the Chicago Cubs, allowed three hits and struck out four. The Dodgers won, 3-1
1996-Major League Soccer Debuts: Trying to capitalize on the momentum of the 1995 World Cup, held in the US, Major League Soccer, a new American professional league made its debut. The San Jose Clash defeated DC United, 1-0, on a goal by Erick Wyanalda. The game was played in San Jose before a capacity crowd of 31,683.
1998-The Dow-Jones Index of 30 major industrial stocks topped the 9,000 mark for the first time.
1999 - Microsoft's digital download technology, MS Audio 4.0, is unveiled.
2000-- Elian's dad comes to the US.After months of keeping Juan Miguel Gonzalez in Cuba for a successful propaganda campaign, dictator Fidel Castro correctly decides that now his propaganda is best served by sending the man to the US, not to go to Miami to see his son, but to attract more media attention for some more weeks before at last bringing home the 6-year-old survivor of the shipwreck that claimed the life of his mother, who was fleeing Cuba in hopes of a better life in the United States.
2003 - Country star Shania Twain picks up the Artist of the Year Award along with the Fan Choice Award at the soldout 32nd annual Juno Awards, held in Ottawa and televised live nationally. The two awards were added to her Country Recording of the Year nod, given out the day before.
--------------------------------------------------------------

Baseball Poem
Hammerin' Hank

by D. Roger Martin ©

Published: 70 on the 70's (1979)

You did it, Henry.
You took The Babe's untouchable record
and stuffed it in your pocket.
Not bad for a gangling
black kid from Mobile.
The TV cameras were set to roll,
the reporters were poised
and the stage was set
with you and Al Downing
in the multi-million dollar spotlight.
Your teammate, Tom House,
caught the home run ball in the bullpen,
which was good economics.
That could have been
and expensive ball to buy back.
"A black Babe Ruth," they said you were.

Now it's your record
that stands casting its shadow-
a distant target
for future sharpshooters,
probably as yet, unborn.
And doesn't it make you wonder, Henry,
if things have really changed
since Jackie Robinson
courageously showed the world
there was another color of man
who could play this game.
Will any of us live long enough
to hear some wise scribe say,
"Here's a kid who
really has a chance to be
a white Henry Aaron."
--------------------------------------------------------------

SuDoku
The object is to insert the numbers in the boxes to satisfy only one condition: each row, column and 3x3 box must contain the digits 1 through 9 exactly once. What could be simpler?
http://leasingnews.org/Soduku/soduko-main.htm
--------------------------------------------------------------

Daily Puzzle
How to play:
http://www.setgame.com/set/puzzle_frame.htm
Refresh for current date:
http://www.setgame.com/set/puzzle_frame.htm
--------------------------------