Account Executives

Boston, Cleveland, Detroit, St. Louis,
SF Bay Area
Top position to work with CFOs, CIOs, CEOs and other high-level executives. 7+ years equipment leasing exp. Resume/indicating you saw ad in Leasing News to: US_DFS_Staffing@dell.com
About the Company: We're the exclusive provider of leasing and finance services for Dell technology systems worldwide. At Dell Financial Services our mission is to deliver financing solutions that enable and enrich the Dell Customer experience.


Wednesday, April 18, 2007
Headlines---

CIT Reports Record "Solid Start" First Quarter Results
CIT Declares Dividends for First Quarter 2007
Yesterday was an anniversary--C.Menkin, publisher
Leasing News still Number #1—Alexa Report
Classified Ads---Sales Managers
EAEL Spring Conference Up-Date
KeyCorp Net $289M compared to 2006 1st Q $146M
Main Street originates $10MM of leases per month?
Northern Leasing Systems another NorVergence?
A True Test of the new Code of Ethics for ELFA
The story of NorVergence as per Wikipedia
Classified Ads---Help Wanted
Sales makes it Happen---Gerry Egan
"Rave Reviews: NAELB Distance Learning Program"
Oregon Truck Dealer Named Dealer of the Year
Columbiasoft delivers Enterprise Document
NetSol Technologies' LeasePak 6.0 a winner
Jerilyn Nicholsen VP sales: Alter Moneta
eOriginal and DocuSign Partnership
Catherine Estrampes/GM of GE Healthcare Financial
Rick Newman VP Relational Technology Solutions
Dollar's Weakness Hits New Benchmarks
Charles Willis/Willis Lease Finance
TurboTax trouble: Last-minute filers clog servers
A Compelling Case for Citigroup
Washington Mutual earnings fall 20%
Ruling Limits State Control of Big Banks
News Briefs---
You May have Missed---
"Gimme that Wine"
Calendar Events
Snapple Real Facts
Today's Top Event in History
This Day in American History
Baseball Poem
SuDoku
Daily Puzzle
######## surrounding the article denotes it is a "press release"
-----------------------------------------------------------------
CIT Reports Record "Solid Start" First Quarter Results
Strong Revenue and Origination Growth, Moderating Expense Trends
and Low Net Charge-Offs
Financial Highlights

* EPS of $1.37, versus $1.12 last year
* EPS of $1.30, up 15%, excluding noteworthy items
* New business volume of $10.8 billion, up 24%
* Revenue growth of 14%, excluding noteworthy items
Financial Highlights:
§ EPS of $1.37, versus $1.12 last year
§ EPS of $1.30, up 15%, excluding noteworthy items
§ New business volume of $10.8 billion, up 24%
§ Revenue growth of 14%, excluding noteworthy items

Jeffrey M. Peek, CIT Chairman/CEO
Jeffrey M. Peek, Chairman and Chief Executive Officer of CIT, said, "CIT is off to a solid start in 2007 with our operating EPS increasing 15% from a year ago. The key drivers of our success have been broad-based and are rooted in the growth strategies and initiatives that are building CIT's future. Our sales force investment continues to pay dividends. Top-line revenue grew 14% as a result of our 24% increase in new business volume.
Our decision to acquire Citigroup's U.S. Business Technology Finance unit was a milestone for CIT and adds $2 billion in assets. This acquisition will increase our economies of scale and increase our global market share in the vendor finance sector. Looking ahead, we will continue to leverage our asset origination, risk management and client servicing capabilities to increase future shareholder returns."
Full press release with financial statements:
http://cit.mediaroom.com/index.php?s=press_releases&item=654
### Press Release ###########################

CIT Declares Dividends for First Quarter 2007
NEW YORK, -- CIT Group Inc. (NYSE: CIT), a leading global provider of consumer and commercial finance solutions, yesterday announced that its Board of Directors has declared a regular quarterly cash dividend of $0.25 per share on its outstanding common stock. The common stock dividend is payable on May 30, 2007 to shareholders of record on May 15, 2007.
CIT also announced that its Board of Directors has declared quarterly cash dividends of $0.3968750 per share on the Company's Series A preferred stock and $1.2972500 per share on the Company's Series B preferred stock. The preferred stock dividends are payable on June 15, 2007 to holders of record on May 31, 2007.
About CIT
CIT Group Inc. (NYSE: CIT), a leading commercial and consumer finance company, provides clients with financing and leasing products and advisory services. Founded in 1908, CIT has more than $74 billion in managed assets and possesses the financial resources, industry expertise and product knowledge to serve the needs of clients across approximately 30 industries worldwide. CIT, a Fortune 500 company and a member of the S&P 500 Index, holds leading positions in cash flow lending, vendor financing, factoring, equipment and transportation financing, Small Business Administration
loans, and asset-based lending. With its global headquarters in New York City, CIT has more than 7,300 employees in locations throughout North America, Europe, Latin America, and Asia Pacific. http://www.cit.com.
### Press Release ###########################
--------------------------------------------------------------
Yesterday was an anniversary
April 17, 2000---the first Leasing News story is archived.
This e-mail series started many years ago to leasing industry colleagues of Kit Menkin, managing partner of American Leasing. He founded the company in 1971 in what was to become the heart
of Silicon Valley. The e-mail report grew from once a month, to several times a month, and was up to over several hundred, being sent out once or twice a week, when it grew to over 3,000, large enough to incorporate as Leasing News with an Advisory Board.
Later, we grew into a website to read in html instead of text, and when completed, the idea of having an archive section. Prior to this date on April 17, the emails were never saved, but deleted.
The original advisory board wanted the name changed to Kit Menkin's Leasing News. It was that way for a short time, although I always disliked it, as I viewed this as for everyone, not just me. The idea
was also that when people went to a browser and looked up a company, they would write Key Finance leasing news. It was the meta tag that I thought would bring more readers. I knew how the search engines worked, and having just leasing news was the best way to grow without spending any money.
Classified ads and other features were added to the website. Originally all the ads were free, but when we had over 150 brokers looking for commissioned salesmen, we decided instead of paid subscribers, ask for advertising. Wouldn't you know it, not one of the 150 brokers took out an ad. We did get one hundred paid subscribers, but after a year ended it (subscribers got the html edition and the non-subscribers, text.)
This is not a money making proposition, more a non-profit approach.
What has made us successful is the fact our readers supply much of the "inside news". Originally an afternoon edition, it was changed to early morning (actually being sent out around 1:30am, PDT), after most newspapers have sent to the streets their early morning edition, too. This gives a final review of major newspapers throughout the United States. From being a West Coast planned edition, it now times the news for the East Coast as well. We also have a following in other countries, although that was never our intention.

Today we reach over 175,000 each month in the leasing industry.
We remain "independent," and attempt to be both "fair" and "accurate,"
which are our three goals from the very beginning.
Christopher Menkin, publisher
http://www.leasingnews.org/editorial_staff.htm
--------------------------------------------------------------
Leasing News still Number #1—Alexa Report
Alexa Ranks Leasing Media Web Sites
| | | | | |
| --- | --- | --- | --- | --- |
| Rank | | | | |
| 1. | 136,840 | 117,909 | | www.leasingnews.org Leasing News |
| 2. | 168,452 | 170,459 | | www.aba.com American Bankers Association |
| 3. | 511,623 | 540,741 | | www.naelb.org* National Assoc. of Equip Leasing Brokers |
| 4. | 650,460 | 504,439 | | www.monitordaily.com Monitor Daily |
| 5. | 840,829 | 428,309 | | www.elaonline.com Equipment Leasing Association |
| 6. | 1,018,966 | 1,286,638 | | www.cfa.com Commercial Finance Association |
| 7. | 1,032,327 | 2,231,146 | | www.ibaa.org Ind Community Bankers of America |
| 8. | 1,095,267 | 1,597,511 | | www.us-banker.com U.S.Banker |
| 9. | 1,292,152 | 1,049,350 | | www.leasingnotes.com Leasing Notes |
| 10. | 1,521,723 | 993,353 | | www.lessors.com eLessors Networking Association |
| 11. | 1,641,770 | 1,238,490 | | www.uael.org United Association of Equipment Leasing |
| 12. | 1,645,648 | 835,419 | | www.leasefoundation.org Equip. Leasing & Fin Fndn |
| 13. | 1,939,731 | 1,258,063 | | www.iicl.org Institute of International Container Lessors |
| 14. | 2,387,253 | 2,385,131 | | www.eael.org*Eastern Association of Equipment Leasing |
| 15. | 2,632,526 | 5,554,137 | | www.Leasingpress.com Leasing Press |
| 16. | 3,304,727 | 5,939,004 | | www.aglf.org Assoc of Government Leasing Financing |
| 17. | 3,984,826 | 2,237,815 | | www.executivecaliber.ws Exec Caliber-Jeffrey Taylor |
| 18. | 5,036,200 | 3,388,458 | | www.nationalfunding.org The National Funding Assoc |
| 19. | 5,564,395 | 5,698,601 | | www.clpfoundation.org CLP Foundation |
| 20. | No Data | 4,275,700 | | www.leaseassistant.org Lease Assistant |
| 21. | No Data | No Data | | www.leasecollect.org Lean -Lease Enforcement Att Net |
| 22. | No Data | No Data | | www.efj.com Equipment Financial Journal |
David G. Mayer's Business Leasing and Finance News is not included in the Alexa report list as it does not have its own individual site and Alexa finds Patton Boggs, LLP Attorneys at Law. The rating is not valid as it includes all those who visit and communicate with the law firm. When Business Leasing and Finance News has its own individual web site, it will be included in the Alexa survey.
*It should also be noted that two web sites have their "list serve" posted via their site, meaning their e-mails are counted as a visit to the site, whereas they are "list serve" communication. These are technically visits to the web site, but primarily to use "list serve."
These comparisons are compiled by Leasing News using Alexa and should be viewed as a "sampling," rather than an actual count from the website itself. Other than as noted above, we believe the ratings are reflective as most have stayed in the same position, basically, for over a year.
The Alexa tool bar works on most browsers.
They are partnered with Google.
You may download their free tool bar A graph and analysis of the last three months are available.
( Note: the lower the number, the higher you are on the list. It is based on all web sites. Leasing is only a very small part of the various sites such as Yahoo, MSN, Google, etc. )
--------------------------------------------------------------

Classified Ads---Sales Managers
Note: All classified ad "job wanted" advertisers have been contacted to review their ad, to make any changes or additions. Those that do not respond, the ad will be removed from the classified.
Editor
Atlanta, GA
30 years in transportation Finance with strong management/ sales background. Represented company on national & region markets. Started two successful operations- produce profits and growth.
Email: pml@mindspring.com
Chicago, IL
Successful sales manager has 15 years experience with captives and independents. Expertise in re-energizing existing sales teams and territories, also building teams from scratch. True Team Leader looking for new challenge.
email: Murph5553@aol.com
Geneva, IL
Leasing leader seeking sales manager, senior sales/business development, marketing or strategic planning opportunity. Twenty plus years in the business. Looking for a new challenge.
E-mail: edok@sbcglobal.net
Marlton, NJ
25 years exper. Promoted to sales manager after attaining highest percentage of quota for 2 years. Increased business by 50% over two years as sales manager.
Email: Sjgaul@aol.com
Pennsauken, NJ
17 Years Leasing in all capacities from CSR and Collections to National Sales Management and Vice President Vendor Development. Exceptional People Skills. Many industry references.
email: cherfurth1@aol.com
To place a free "job wanted" ad here, please go to:
http://www.leasingnews.org/Classified/Jwanted/Jwanted-post.htm
For a full listing of all "job wanted" ads, please go to:
http://www.leasingnews.org/Classified/Jwanted/Jwanted.htm
--------------------------------------------------------------

EAEL Spring Conference Up-Date
May 6-8

Eastern Association of Equipment Lessors
Seaview Resort & Spa
Marriott Resort
Galloway, New Jersey
The EAEL 2007 Conference Chaired by Paul Meyer
Brochure to EAEL Conference
http://leasingnews.org/PDF/EAEL-spring.pdf
Register on line:
https://www208.safesecureweb.com/eael/OnlineApplication_springconference.asp
Play!

Two Championship
Golf Courses

The now-famous Bay Course offers a link style challenge to both amatuer and professional golfers alike.
The equally impressive Pines Course American "Parkland-style" course features tight fairways with well-protected landing areas for a truly different challenge.

Offering a complete menu of salon and spa services. Get the Red Carpet treatment during the conference and schedule your appointment today.


401 South New York Road
Galloway, NJ 08205

Reservations: (800) 205-6518

Join us for the annual spring conference in Galloway, New Jersey at the beautiful Seaview Resort & Spa, May 6th, 7th & 8th.

Keynote Speaker,

Ken Bentsen

of the

ELFA

Rick Farrell

of

Selling Dynamics

presenting "Selling has Nothing to do with Selling!"

"BI"

--

The Business Improvement Company

presenting a session driving sales and channel performance

Seaview Resort & Spa

DATE: May 6th, 7th & 8th




LOCATION: Galloway, NJ
EAEL
Other Leasing Association Dates:
Calendar Dates
"National Funding Exhibition" ELFA, Chicago, IL
"Captive and Vendor Finance" ELFA, Orlando, FL
"2007 Conference, EAEL, Galloway, NJ
"Broker 101:The Foundation" NAELB, Nashville,TN
"51st, Convention of The Ohio Vehicle Leasing Association"
"Annual Conference/Expo" NVLA, Las Vegas, NV
"Fall Annual Conference" UAEL
"46th Annual Conference" ELFA, Orlando, FL
--------------------------------------------------------------

KeyCorp Net $289M compared to 2006 1st Q $146M
McDonald Investments branch network sale completed
KeyCorp, Cleveland, Ohio continued its growth with net income totaling $350 million, or $0.87 per diluted common share, for the first quarter of 2007, compared to net income of $289 million, or $0.70 per share, for the first quarter of 2006 and $146 million, or $0.36 per share, for the fourth quarter of 2006.
"The first quarter sales of the McDonald Investments branch network and the Champion Mortgage loan origination platform improve our risk profile and focus on the company's core relationship businesses," said Chairman and Chief Executive Officer Henry L. Meyer III. "During the quarter, we also repositioned the securities portfolio to respond to changing market conditions. We expect this change to enhance the company's future performance, particularly in the event of a decline in interest rates.

Henry L. Meyer III
Chairman of the Board and Chief Executive Officer
"The current rate environment has continued to pressure Key's net interest margin and, although asset quality has declined slightly from a year ago, it is still very good compared to historical measures. We also are pleased to have resolved the automobile residual value insurance litigation during the first quarter."
Here is what appears to be Key Finance Group:
Line of Business Results

(dollars in millions)

National Banking

1Q07

4Q06

3Q06

2Q06

1Q06

Equipment Finance
Total revenue (TE)

$134

$146

$137

$136

$124

Provisions for loan losses

13

7

11

2

3

Noninterest expense

86

77

81

76

73

Net income

22

39

28

36

30

Average loans and leases

10,479

10,222

10,100

9,871

9,569

Average loans held for sale

4

33

6

34

8

Average deposits

13

15

19

14

15

Net loan charge-offs

13

14

11

3

3

Return on average allocated equity

10.09%

17.72%

12.78%

17.13%

14.57%

Average full-time equivalent employees

952

938

927

915

935

Percent change 1Q07 vs.

4Q06

1Q06

Percentage figures

Equipment Finance

Total revenue (TE)

(8.2)%

8.1%

Provisions for loan leases

85.7%

333.3%

Noninterest expense

11.7%

17.8%

Net income

(43.6)

(26.2)

Average loans and leases

2.5%

9.5%

Average loans held for sale

(87.9)

(50.0)

Average deposits

(13.3)

(13.3)

Net loan charge-offs

(7.1)

333.3%

Return on average allocated equity

N/A

N/A

Average full-time equivalent employees

1.5

1.8
A spokesperson for Key Equipment Finance told Leasing News, "The net loan charge offs and provision for loan losses in Q1 and Q2 '06 were unusually low and not sustainable long term. The Q1 '07 figures ($13 million in both cases) represent more normalized levels for net loan charge offs and provision for loan losses."
Other Highlights:
Excluding the $171 million gain associated with the sale of the McDonald Investments branch network, the $49 million loss recorded in connection with the repositioning of the securities portfolio and the $26 million gain from the settlement of the automobile residual value insurance litigation, Key's noninterest income was $506 million for the first quarter of 2007, compared to $481 million for the year-ago quarter. A $32 million improvement in principal investing results accounted for the increase. Income from investment banking and capital markets activities was down due to a $25 million gain recorded in the first quarter of 2006 from the initial public offering completed by the New York Stock Exchange.
Key's capital ratios continued to exceed all "well-capitalized" regulatory benchmarks at March 31, 2007. Key's tangible equity to tangible assets ratio was 6.97% at quarter end, compared to 7.01% at December 31, 2006, and 6.71% at March 31, 2006.
Key repurchased 8.0 million of its common shares and reissued 3.3 million shares under employee benefit and dividend reinvestment plans during the first quarter of 2007. At March 31, 2007, Key had 22.0 million common shares remaining for repurchase under the current authorization.
Cleveland-based KeyCorp is one of the nation's largest bank-based financial services companies, with assets of approximately $93 billion. Key companies provide investment management, retail and commercial banking, consumer finance, and investment banking products and services to individuals and companies throughout the United States and, for certain businesses, internationally. The company's businesses deliver their products and services through 950 branches and additional offices; a network of 1,447 ATMs; telephone banking centers (1.800.KEY2YOU); and a Web site, https://www.Key.com/,(R) that provides account access and financial products 24 hours a day.
Full press release with all financial information available at:
https://www.snl.com/irweblinkx/file.aspx?IID=100334&FID=3662514
Key Conference call:
http://us.rd.yahoo.com/finance/confcall/streetevents/SIG=13cm37bpm/*http://web.ser
vicebureau.net/conf/meta?i=1112899305&c=2343&m=was&u=/w_ccbn.xsl&date_ticker
=4_17_2007_KEY
--------------------------------------------------------------

(Main Street now originates $10 million of leases per month
and has much better access to capital?)

A Leasing Niche Helping Texas' Main Street Stand Out
ELFA eNews Daily
American Banker
(04/17/07) ; Fajt, Marissa
Texas-based Main Street Bank has seen explosive growth in assets by focusing heavily on leasing equipment to both local and national small businesses, including health clubs, medical clinics, and restaurants. Main Street had been struggling until late 2004, with flat asset growth and significant problems with credit quality. To turn the bank's performance around, a group of its investors, many of whom had previously worked at a leasing company, decided to make the bank stand out by putting most of its business into leasing. Main Street now originates $10 million of leases per month and has much better access to capital. CEO Tom Depping, formerly of leasing company First Sierra Financial Inc., says that leasing from a banking platform provides for more consistent funding, allowing the bank to both charge and pay steadier rates. In addition to the growth from leasing, Main Street has added $16 million in core deposits and is considering opening another traditional branch and possibly acquiring a smaller bank.
Information from: http://www.fdic.gov/ find bank feature:
Main Street National Bank, Kingswood, Texas
Net Income (loss)
| | |
| --- | --- |
| 12/31/2006 | 12/31/2005 |
| -$1,296,000 | -$3,796,000 |
Leases at the end of 12/31/06 $6,743,000
http://www.leasingnews.org/Pages/MSB_Income.htm
Balance Sheet—
http://www.leasingnews.org/Pages/MSB_A+L.htm
Main Street now originates $10 million of leases per month and has much better access to capital?
---------------------------------------------------------------
### Press Release ###########################

(Northern Leasing Systems another NorVergence?)
Missouri AG says Firm that leases credit card machines defrauded small businesses in Missouri of thousands of dollars
St. Louis, Mo.— Attorney General Jay Nixon on Monday took legal action against a New York City company Nixon says defrauded dozens of Missouri small businesses that leased its credit card swiping machines. The allegations in Nixon's lawsuit against Northern Leasing Systems Inc. include charges that the company altered contracts signed by Missouri businesses in order to obligate them to
four-year leases that could not be canceled and to pay as much as $4,000 for a machine worth about $300.
Nixon filed suit on Monday in St. Louis City Circuit Court, asking the court to stop the fraud and order the company to pay restitution to the businesses and penalties to the state of Missouri. The Attorney General's Office has received 23 complaints about Northern Leasing's practice, but Nixon says there may be more victims that have not filed complaints.

AG Jay Nixon
"These businesses do a smaller volume in credit and debit card sales, and leasing from this New York company at first appeared to be a viable option," Nixon says. "Through a web of misrepresentation and fraud, however, Northern Leasing entangled them in contracts where the businesses were obliged to pay much more than the machines were worth. We will continue to be aggressive in stopping schemes that defraud Missouri's small businesses."
Northern Leasing advertises itself as a leasing company specializing in financing credit card swiping machines and other business equipment. Nixon alleges the company's sales staff duped small businesses into entering into four-year leases to pay for the machines, which are typically worth $200-$300, resulting in total payments of $2,500-$4,000.
Many of the small-business owners were misled by third-party vendors into signing contracts they thought would provide them with a wide range of services at $59.99 a month for four months; they later found out that amount only financed the swiping machine itself. To make matters worse, Nixon said, several of the businesses later received copies of their leases with the terms changed from four months to 48 months, and the terms of the leases would not allow the consumers to cancel them during that period.
Northern Leasing also included provisions that any disputes under the contracts would be resolved in court in New York City, where Northern Leasing regularly files its collection suits – making it very difficult and costly for Missouri consumers to challenge the leasing contracts. Missouri consumers who disputed the contracts and didn't pay the company complained they have been subject to harassing collection phone calls from Northern Leasing both at work and at home, even if those consumers have been defrauded or received nothing of value for their payments.
Nixon is asking the court to issue a temporary restraining order and preliminary and permanent injunctions preventing Northern Leasing from continuing to advertise or sell any business equipment, including credit card swiping machines, within the state of Missouri. The lawsuit also calls for the defendants to pay restitution to all consumers or small businesses who they defrauded, as well as appropriate penalties to the state.
http://www.northernleasing.com/
### Press Release ###########################
--------------------------------------------------------------

A True Test of the new Code of Ethics for ELFA
by Christopher Menkin
Companies that renew their membership with the Equipment Leasing and Finance Association (ELFA) must agree "on line" to the new Code of Ethics. The indictment against Northern Leasing Systems of
New York will be a good test of the sincerity of ethics (see press release above.)
While a company is not guilty until proven in a court of law, the outcome of charges against Northern Leasing Systems of New York may become a test of the new standards of the Code of Fair Business Practice that ELFA members must uphold.
Leasing News is attempting to obtain an interview with the parties involved, plus obtain copies of the lease contracts used in the indictment (eventually they will become public property as part of the court case.) These may be "Evergreen Leases," legal in every state but Illinois and Massachusetts.
These leases may be similar to Leasecomm transactions that the Federal Trade Commission found being illegally enforced and fined the company. Northern Leasing Systems is one of the major players, purchasing their competition to control the marketplace. The Federal Trade Commission is not making a comment at this time.
Golden Eagle Leasing Inc., a Ridgefield company that leases credit card transaction equipment, was purchased in October, 2003, by Northern Leasing Systems Inc., for $30 million, according to statements released by both companies.
Founded in 1991, Northern Leasing Systems, Inc. (NLS) is a New York-based micro-ticket lease finance company. Northern Leasing Systems is focused on providing micro-ticket leasing through a system of nation-wide equipment vendors for defined niche markets not served by traditional lessors. Credit card authorized equipment is the primary market served by Northern Leasing Systems.
The company was a wholly owned subsidiary of Hypercom Corp., a Phoenix-based producer of electronic transaction terminals. Hypercom bought Golden Eagle in December 1999 for an initial payment of $18.5 million in cash, $4 million in stock and some other objective based payments.
The defunct Linc Capital originally provided a $40 million lease purchase facility for leases originated by Northern, as arranged by Linc Capital CEO Martin E. Zimmerman, and Jay Cohen, president and chief executive officer of Northern Leasing.
Today, many of the lines of credit are allegedly with CIT Financial and others, according to users who are sending in monthly payments.
Leasing News is attempting to verify this information.
Complaints about the process of Northern Leasing Systems have appeared on the internet the last few years, such as:
http://www.ripoffreport.com/reports/ripoff56992.htm
http://www.ripoffreport.com/reports/ripoff12100.htm
Here are the two main principals:
Jay Cohen,
President
132 W. 31st Street
14th Floor
New York, NY 10001-3406
Phone: (212) 239-3500
Fax: (212) 760-0862
EMail: jcohen@northernleasing.com
John W. Snead,
EVP & COO
132 W. 31st Street
14th Floor
New York, NY 10001-3406
Phone: (212) 239-3500
Fax: (212) 760-0862
This indictment will certainly be a true test of the new Equipment Leasing and Finance Association Code of Fair Business Practice as Northern Leasing System is a member.
"Standard 2: Members shall conduct their activities in the spirit of full disclosure. All relevant information as to the terms and conditions of a transaction, relationship or service that may affect either (i) the customer's decision to consummate the transaction or, (ii) the customer's ongoing obligations under the contract, shall be disclosed clearly to the customer prior to closing. Notice, return and end of term provisions of a lease shall be reasonable in light of the structure of the transaction, the type and use of equipment leased and the secondary market therefore. The terms and conditions of use and application of deposits and other funds received from a customer shall be fair, reasonable and disclosed to the customer in writing."
"Article VII(2) of the Bylaws provides that a Member may be censured, suspended or expelled from the Association for violating the Code of Fair Business Practices of the Association. Accordingly, the disciplinary actions that the Association may take in the event of a violation of the Code include:
private censure;
public censure;
Probationary membership with such conditions as may be determined by the Association;
suspension of membership for a term and on such conditions as may be determined by the Association;
expulsion from membership; and (f) non-renewal of the membership of the Member."
--------------------------------------------------------------

The story of NorVergence as per Wikipedia
This is a very interesting viewpoint. The leasing companies "master lease" or "due diligence" is not discussed, nor many of the issues brought to court. What is covered perhaps applies to other situations, such as the alleged Northern Leasing System charges. It is the method of selling and presenting the product by the vendor sales that is the culprit.
http://leasingnews.org/PDF/Norvergence-Wikipedia.PDF
(Note: this story appeared in Monday's edition, but without a headline, so repeated here for those who may have missed it. editor)
--------------------------------------------------------------

Leasing Industry Help Wanted
Account Executive


Account Executives

Boston, Cleveland, Detroit, St. Louis,
SF Bay Area
Top position to work with CFOs, CIOs, CEOs and other high-level executives. 7+ years equipment leasing exp. Resume/indicating you saw ad in Leasing News to: US_DFS_Staffing@dell.com
About the Company: We're the exclusive provider of leasing and finance services for Dell technology systems worldwide. At Dell Financial Services our mission is to deliver financing solutions that enable and enrich the Dell Customer experience.


Finance Consultant


Finance Consultants
Orange County, California
The Cambridge Difference
More Approvals.
Quicker Fundings.
Regional Sales Managers


Regional Sales Managers
To establish small ticket vendor programs in major metro areas. Excellent compensation/ benefit package. View job description. Send resumes to Zully.Fernandez@IrwinCF.com
Company Description:
Irwin Commercial Finance (NYSE: IFC) is a true direct lender and in the ever changing leasing environment, we bring stability, creativity and consistent customer service levels to our business.


Sales Director

Sales Director
Vendor Relationship Development
Office equipment experience a must. Territory covers FL, GA, SC, NC, AL, MS, LA. Must be able to sell value. To apply online click here.
About the company:
GreatAmerica offers office equipment financing to businesses across the U.S., and is the largest independent leasing company in the small ticket equipment financing market.


--------------------------------------------------------------

Sales Make it Happen
"Rave Reviews: NAELB Distance Learning Program "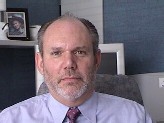 Gerry Egan
Distance Learning Program a Smash Hit ! ! !
"We were fortunate to have Gerry Egan be the presenter for the first three training modules. Gerry has a unique connection with the broker community and has special way of presenting the material that makes the presentation both informative and entertaining. We also thank Leasing News for highlighting our Distance Learning Program and making the third training session, Getting Good Credit Information the First Time, available to its readership. The board recognizes our member's needs to have training available in their offices and on their timetable. There is no doubt in my mind that the Distance Learning Program will become a landmark for NAELB."
Robert Otterbacher
President
National Association of Equipment Leasing Brokers
(NAELB )
NAELB's Distance Learning video #3
"Getting Good Credit Information the First Time"
"This training was fabulous. I did learn in 30 minutes what could take a decade to learn. It really helps that Gerry makes everything sound interesting."
"All of Gerry's NAELB Distance Learning videos have been helpful. I find this one interesting because it relates to a consultative or coaching method of sales, in which the sales person is helping the customer to discover his own answers - than simply having a list of objections and rebuttals."
"I believe your form will help make the process of gathering the correct information and analyzing it much easier."
I wish I had this about 20 years ago. I especially liked the demo tool that walked you thru the sheet. I'm constantly amazed at what can be done with computers and the internet.
"I downloaded your form and want to thank you for producing it. I have been in the Commercial Finance business for many years and have used a very similar form."
"When reviewing information with a customer, I always felt that if I got the required information from the customer, and gave it to the credit people I was half way home. Making the information available and easy to transfer to credit documentation seemed to speed up the process."
"Thank you for providing this information in such a simple, easy to understand format. Definitely see how this can be beneficial in the process.
"Very good information
"Good stuff. Open my eyes to what I was doing that didn't work and how to change it. Thanks for taking the time to make the lessons and offer it for free."
See more reviews at: http://www.forequipmentleasing.com/RWST/html/quick_summary.htm
Gerry Egan
Raleigh, NC
E-Mail: GerryEgan@ForEquipmentLeasing.com
www.ForEquipmentLeasing.com
www.RealWorldSalesTraining.com
Gerry Egan since 1981 has been involved in Equipment Leasing training, education, and has written many articles. He is unique in his consulting profession as " We broker leases, hold our own leases and discount leases to local banks in addition to managing and servicing the leasing programs for a couple of small banks."
About Gerry Egan: http://www.realworldsalestraining.com/
--------------------------------------------------------------

Oregon Truck Dealer Named Dealer of the Year
www.truckinginfo.com
David A. Thompson, president of TEC Equipment Inc., Portland, Ore., received the Truck Dealer of the Year Award, sponsored jointly by Heavy Duty Trucking magazine and the American Truck Dealers (ATD) division of the National Automobile Dealers Association.
The Truck Dealer of the Year Award winner was announced at the opening general session of the 44th Annual ATD Convention and Exposition in San Diego last weekend. Candidates were selected for business excellence, industry participation and outstanding civil accomplishments.
Thompson began his career in the U.S. Army as a provost marshal/criminal investigator. During college, he worked as a truck driver, and launched his dealership career by opening a used-truck center in Portland, Ore. In 1983, he founded TEC Equipment Inc., and in 1990 he acquired his first new-truck franchise, Mack Truck. This was followed by two Volvo franchises, also in Oregon, and then he expanded to California in 1997.
Today, TEC owns and operates nine full-service sales and parts facilities and two used-truck centers throughout Oregon, California and Nevada. In addition to Mack and Volvo, TEC also represents GMC medium- and light-duty trucks and Sun Valley and Boydstun Car Carriers, Transco Leasing for truck and trailer financing and leasing, three full-service body shops, fuel sales, four TEC Financial Services locations and three TEC Insurance locations.
Thompson attributes much of the company's success to its 500-plus employees, TEC's "most valuable asset." He is also proud of the strong partnerships they have built with their customers through special services they offer, including full-service insurance agencies in-house in Oregon, a customer-only retail fuel sales program, with sales exceeding 90,000 gallons per month, and Spanish- and Russian-speaking sales, parts, service and reception employees to serve the Spanish- and Russian-speaking populations in the Pacific Northwest and California. In addition, TEC lounges offer many services to their customers, including free laundry and showers.
Among many other awards, in 2006 Oregon Business named TEC Equipment Number 46 in its "Oregon Top 100 Companies," and as a finalist in its "Best Company to Work For." TEC has also been named Volvo Trucks Dealer of the Year: Used Truck Operations (2006), Volvo Truck's Dealer of the Year - North America, and Mack's Class 8 Distributor of the Year (2002), and Volvo Truck's Symbol of Excellence (2005-2006).
Thompson has served as chairman of the Volvo Truck Finance Advisory Board since 2002, as a member of the Supplier, Safety, and Truck Rodeo Committees of the Oregon Trucking Association since 2001, and is a member of ATD, the California Trucking Association, and the California and Oregon Dump Truck Associations. He has served in several different positions on the Volvo Dealer Council.
Thompson and his wife, Ann, live in Tualatin, Ore. He serves on the Legacy Hospital System's Board of Trustees and is the 2007 chairman, Endowment and Presenting Sponsor for Legacy Hospital's ER pediatrics primary fundraising event. In 2006, he was the chairman, Endowment and Presenting Sponsor of the Pediatric Gala, and in 2005 for the Heart Gala. He is a political and financial supporter of the Portland Education Foundation and a 2006 Founders Circle Sponsor of the Raytheon Co. Math Counts Program.
Founded in 1970, the ATD division of the National Automobile Dealers Association is the only national organization representing dealers selling new medium- and heavy-duty trucks.
---------------------------------------------------------------
### Press Release ###########################

Columbiasoft delivers Enterprise Document Management Software
Full Capabilities for Every Size Organization
Portland, Ore. – ColumbiaSoft, a document management software solutions provider, will disclose its Enterprise Document Management (EDM) strategy with enhanced technology in Document Locator® at the AIIM Conference, April 17 through19.
The AIIM Conference & Expo is North America's largest enterprise content and information management event, showcasing the technologies that help IT and business executives create business value from their information assets. It's located at the Boston Convention & Exhibition Center, Boston, MA
Until now, smaller and mid-sized organizations and departments have had few options for meeting their full document management needs. To date, those needing broad capabilities have been restricted to implementing expensive legacy enterprise content management (ECM) systems or using a patchwork of smaller tools. Both approaches require significant implementation time and expense, and both have historically met with poor user acceptance.
Carl Azar, vice president of marketing and product development at ColumbiaSoft said: "To maximize customer results, EDM must be highly intuitive and able to go beyond basic image capture, document versioning, and search in order to deliver capabilities such as records management that ensures compliance, and automated document workflow to increase business efficiency."
Drivers of Enterprise Document Management
Regulatory requirements like the recent changes in the Federal Rules of Civil Procedures continue to impact firms of all sizes at the same time that business efficiency has become critical to competing and surviving. Legacy ECM vendors are failing to deliver effective solutions when they are needed. According to Jupiter Research, 27% of ECM users are highly disappointed in their ECM implementations, while DocuLabs conservatively estimates a 50% failure rate for ECM technologies in large organizations.
The emerging EDM market addresses these two conflicting issues: the requirement to comply with regulations, while also enhancing efficiency, and the high cost of legacy ECM systems.
The need to solve these two issues has created a new class of document management software able to power solutions that are comprehensive and intuitive, require little IT support, and are cost-effective for organizations of all sizes. These solutions significantly change the landscape, focus, and possibilities for deployment of document and records management systems, allowing companies to comply with regulations and simultaneously enhance operational efficiency.
ColumbiaSoft's EDM solution, Document Locator, is deeply embedded in Microsoft architecture to leverage users' existing experience by functioning in the desktop or Web browser where every user works. This approach makes document management powerfully simple and intuitive. Document Locator replaces unmanaged shared file servers with a secure repository, automates versioning of documents, scans paper into searchable digital images, captures emails and attachments, instantly finds documents, manages formal business records, and automates document workflows.
About ColumbiaSoft Corporation
A private Portland, Ore.-based company, ColumbiaSoft is the creator of Document Locator® – a next-generation Enterprise Document Management solution. Hundreds of companies use Document Locator to capture, manage, and share unstructured paper, electronic, and email documents allowing any size organization to comply with legal and regulatory requirements, automate business processes, and compete more effectively by lowering the cost of doing business. Document Locator is available directly from ColumbiaSoft and its reseller partners. Visit www.documentlocator.com .
A Microsoft Gold Certified Partner
Microsoft technology is the most widely used desktop platform for knowledge workers, ColumbiaSoft focused its Enterprise Document Management solution on Microsoft technology. As a Microsoft Gold Certified Partner with the Independent Software Vendor competency, ColumbiaSoft products have undergone independent testing to ensure Microsoft system compatibility.
Media and Analyst Contact:
Carl Azar
Leslie Cumming
V.P. of Marketing and Product Development
Director
ColumbiaSoft Corporation
(503) 892-3975
(503) 546 7897
cazar@columbiasoft.com
### Press Release ###########################

NetSol Technologies' LeasePak 6.0 Enterprise Edition Selected by
Fortune 100 Information Technology Company
Rapid System Deployment and System Flexibility Are Reasons Cited for Licensing the Lease Accounting and Portfolio Management System
CALABASAS, CA-- -- NetSol Technologies, Inc. ("NetSol") (NasdaqCM:NTWK - News), a multinational provider of enterprise software and IT services to the financial services industry, today announced that its North American division has signed a contract with a Fortune 100 information technology company to license LeasePak 6.0 Enterprise Edition. The system, which will be used by the customer's equipment lease syndication team, is scheduled to go live in the third quarter of calendar year 2007, following implementation and user training.
The customer cited the ability for rapid system deployment and the flexibility of the system to handle its current US business requirements as well as those of its evolving global portfolio management operations as the primary reasons for selecting the LeasePak 6.0 Enterprise Edition.
LeasePak is an end-to-end, asset finance accounting and portfolio management system that offers lessors the flexibility they need to streamline their operations across the full asset finance lifecycle. The product accurately tracks leases, loans and equipment from origination through end-of-term and disposition. LeasePak is used by banks, leasing companies and manufacturers. The latest version, LeasePak 6.0 Enterprise Edition, offers significantly improved usability and modernization of the user interface and state-of-the-art tools to streamline contract originations and collections.
"We are very pleased that a customer of this caliber has selected LeasePak 6.0 for its equipment lease syndication needs," said Najeeb Ghauri, chairman and CEO. "As a leading technology provider to the US financial services industry, particularly for the equipment leasing sector, NetSol North America is committed to developing innovative products that meet the complex demands and needs of its customer base. We believe this contract represents an initial step to a long-term global partnership with this leading IT company.
"In addition, we believe this contract demonstrates that blue-chip customers in various finance market verticals recognize the superior solutions, industry-specific expertise and technical support that NetSol Technologies provides. It also substantiates our belief that NetSol is well positioned to be a key player in the global asset finance market," concluded Mr. Ghauri.
Todd Brinkmeier, Vice President of Sales, North America, added, "Many IT companies claim to have a partnering approach, but few have NetSol's diverse capabilities and expertise. Our asset finance experts not only can develop a system with the necessary functional depth, but also possess the ability and commitment to provide ongoing support to meet our clients' specific business processes and workflows. I believe NetSol's readiness to embrace this customer's technology infrastructure preferences and willingness to provide a scalable solution sized to their current needs were the key reasons for our selection."
About NetSol Technologies
NetSol Technologies is a multinational provider of enterprise software and IT services to the financial services industry. NetSol helps clients to identify, evaluate and implement technology solutions to meet their strategic business challenges and maximize their bottom line. By utilizing its worldwide resources, NetSol delivers high-quality, cost-effective equipment and vehicle finance portfolio management solutions. The Company also delivers managed IT services ranging from consulting and application development to systems integration and development outsourcing. NetSol's commitment to quality is demonstrated by its achievement of both ISO 9001 and SEI (Software Engineering Institute) CMMi (Capability Maturity Model) Level 5 assessment, a distinction shared by only 94 companies worldwide. The Company's clients include global automakers, financial institutions, technology companies and governmental agencies. NetSol's largest customer, DaimlerChrysler Services, ranks the Company as a preferred vendor in 40+ countries. Headquartered in Calabasas, CA, NetSol Technologies also has operations and/or offices in London, San Francisco, Adelaide, Beijing, Toronto, and Lahore and Karachi, Pakistan. To learn more about NetSol Technologies, visit the Company's web site at www.netsoltek.com.
### Press Release ###########################

Jerilyn Nicholsen VP sales: Alter Moneta
BUFFALO, NEW YORK, —Alter Moneta has hired a former CIT Group business leader with a successful track record of developing sales teams and expanding sales channels. Jerilyn M. Nicholsen joins this growing independent financial services company as vice president of sales for Midwestern United States. The new Alter Moneta leader, who will be based in Novi, Mich., says her first objective will be to increase the sales book for the Midwest–from the Dakotas to Texas and from Colorado to Ohio.
While happy at CIT, Nicholsen says she was attracted to Alter Moneta's workplace culture and the expanded potential of her new role. "I have built teams before but have never had the opportunity to help build a company," she says. "Alter Moneta is poised to do great things.
I am thrilled to be part of it."
At CIT, Nicholsen was recognized for her team building and mentoring of sales professionals—along with increasing sales referrals, exceeding sales volume, and going well above plan. "In the past, my biggest challenge was working with a young group. I orchestrated a lot of unofficial mentoring to create a team atmosphere where everyone felt like they were contributing to the end game," she said. Her accomplishments led to her induction into CIT's Women's Leadership Group, an elite group of the company's top female executives.
Nicholsen's career with CIT began in Tempe, Ariz., as vice president of sales. From there, she served for two years as vice president of credit and then another two years as senior vice president of sales, based in Novi, Mich. Along with her sales successes, a key accomplishment was implementing a customer relationship management system that tracked, monitored, and analyzed business opportunities for the entire construction sales team.
Before CIT, Nicholsen worked at Associates Commercial Corporation/CitiCapital, based in Denver, Colo. She began in 1988 as a management trainee and rose to district sales manager by 2000, growing market share by 200 percent. She was also nominated to the Colorado Contractors Board of Directors, where she served as a board member.
The Michigan-state native received a BA from Hope College in Holland, Mich, with a double major in Business Administration and Communications.
About Alter Moneta
Alter Moneta, headquartered in Montreal, was established in 1998. Today it is one of North America's fastest-growing independent financial services companies with significant market presence in both the United States and Canada. The company provides funds to purchase or lease a wide variety of new and used revenue-producing equipment for middle-market businesses in the trucking and warehousing, construction, passenger transport, manufacturing, and waste management sectors. Through its Vendor Finance Group, Alter Moneta also provides financing programs for manufacturers and dealers. Its Lutex subsidiary in Quebec provides auto-leasing services. For more information, visit www.altermoneta.com.
### Press Release ###########################

eOriginal and DocuSign Partnership Drives Adoption of eContracting Technology
in the Lease Finance Industry with On-Demand Solution
eOriginal and DocuSign have launched a web-based solution that integrates eContracts into existing business processes. This solution addresses many issues presented in the April 12th Equipment Leasing and Finance Association's (ELFA) webinar, "The Impact of Going Paperless," which detailed the requirements, legal issues, benefits and hurdles to full eContracting implementation in leasing, and anticipates full adoption by the leasing industry. The on-demand solution offered by the two companies can be deployed within days, is cost-efficient, requires no IT involvement, and provides a legally compliant, secure eContracting solution.
Baltimore, MD, and Seattle, WA -- To meet the growing demand for fully electronic solutions in equipment leasing and financing, eOriginal (www.eoriginal.com) and DocuSign (www.docusign.com) have launched a web-based solution that integrates eContracts into existing business processes. eOriginal, Inc., the leading supplier of electronic vaulting software for financial services organizations, and DocuSign, the leading electronic signature service, have addressed the legal requirements and investor market concerns with their offering, while delivering real benefits such as reduced operating costs and faster processing time. The on demand delivery model eliminates the hurdles to implementation, and has been deployed and is in production today.
DocuSign provides eSignature and electronic workflow technology which lets users quickly and easily create and apply legally binding electronic signatures to documents online. eOriginal provides the electronic routing, management and vaulting capabilities for those documents. The combined solution provides legal compliance with UETA, E-SIGN and UCC Article 9, as well as maintains admissibility and negotiability of the financial instruments as transferable records.
These applications enable any customer to immediately add the benefits of eContracting to their business without disrupting existing processes. Because the technology is web-based, there is no need for any system integration or project time from internal IT staff. Capital investments are eliminated, as well as ongoing maintenance and overhead normally required with traditional, more expensive software and hardware installations, are eliminated. With the DocuSign and eOriginal solution, customers can execute electronically signed, electronically vaulted and managed financial documents with minimal investment, risk and training.
Benefits
The eOriginal/DocuSign solution is an affordable competitive advantage savvy business owners can offer over their competition. In contrast to expensive, technology-centered solutions which can take years to deploy and generate positive ROI, the combined solution from eOriginal and DocuSign can cost less than $10,000 to deploy and can be usable within days. The issues of legal compliance have been satisfied, Wall Street ratings agencies and investors have approved of electronically signed chattel paper, as witnessed in the auto finance industry's increased adoption of eContracts. Business workflow and process efficiencies, significant reductions in errors, loss of paper, and eliminating physical storage requirements bring immediate ROI to those who have implemented the eOriginal/DocuSign solution.
How It Works
Using an intuitive, wizard-driven process, the sender simply drags and drops yellow "sign here" signature tabs everywhere on the document where the Lessee is to sign. The DocuSign application then notifies all parties to the transaction via e-mail and invites the signatories to securely log on and sign their documents (or, if the signer is present, he or she can immediately sign online from within a Lessor's system). The signers are presented with their PDF lease documents containing instructions for applying an electronic signature using a name image created solely for this purpose. Once the final signatures are placed in the document, the financial instrument is deposited as the original, "Authoritative Copy", in the eOriginal eCore® On Demand electronic vault and the remaining documents are either vaulted or moved to their downstream destinations.
To the signing parties, the documents look identical to what they would see in a paper transaction. The documents cannot be changed, but can be viewed and signed. The signing parties can also print a watermarked signed copy for their own records.
The benefit to all parties to the lease transaction is a simplified presentation and a faster, more convenient method of signing documents by multiple parties in multiple locations, with far fewer errors. Users do not have to worry about cumbersome or lengthy software installations since the solution is web based. Transaction turnaround time is reduced, and the highly secure environment minimizes risk while automatically ensuring compliance with state and federal regulations. The eOriginal eCore® On Demand Vault and the DocuSign signing service provide a complete audit trail and document history of the document. The eOriginal eCore® vault provides transfer of ownership capabilities for lease portfolio management, transfer of location (vault-to-vault), Certified Print® (for legally admissible evidence) and Paper Out® (permanent transfer from vault to paper) processes to manage these documents.
Contract administrators now needn't worry about long turnaround times from gathering contract signatures, lost documents or pages, missing signatures and other errors, as the DocuSign/eOriginal solution has built-in error checking and verification, and is accessible online with virtually no waiting time. Leasing companies have immediate access to signed contracts, allowing for more deals to be processed in less time, with a higher degree of accuracy.
### Press Release ###########################

Catherine Estrampes Named GM of GE Healthcare Financial Services'
Vendor & Practical Solutions Segment
CHICAGO – GE Healthcare Financial Services recently named Catherine Estrampes as General Manager for its Vendor & Practice Solutions segment – a division of GE Healthcare Financial Services dedicated to serving the needs of healthcare manufacturers, distributors, dealers, and practices.
"Catherine is a customer-focused, inclusive and team-oriented leader who has proven her industry expertise time and time again," said Jeff Malehorn, president and CEO of GE Healthcare Financial Services. "We are pleased to welcome this long-time GE veteran to her new role."
Estrampes is an experienced global leader who has spent her entire career in the healthcare industry, most recently serving as General Manager of GE Healthcare Financial Services' Global Vendor business. A 20-year GE veteran, Estrampes began her career at GE Healthcare Europe in 1988 where she held leadership roles in sales and marketing. She then joined GE Healthcare Financial Services in 1999 as the Equipment Finance Marketing Leader before moving into the role of U.S Sales Manager for Equipment Finance's North American business. She earned her bachelor's degree in Economics and Marketing from Institut d'Etudes Politiques and her DESS (Master's in Business Administration) from IAE. Estrampes also holds bachelor's degrees in English and Spanish from Toulouse University, France. She is located in Boston. About GE Healthcare Financial Services GE Healthcare Financial Services is a provider of capital, financial solutions, and related services for the global healthcare market. With over $16 billion of capital committed to the healthcare industry, GE Healthcare Financial Services offers a full range of capabilities from equipment financing and real estate financing to working capital lending, vendor programs, and practice acquisition financing. With its knowledge of all aspects of healthcare from hospitals and long-term care facilities to physicians' practices and life sciences, GE Healthcare Financial Services works with customers to create tailored financial solutions that help them improve their productivity and profitability. For more information,
visit www.gehealthcarefinance.com.
### Press Release ###########################

Relational Technology Solutions Names Rick Newman as
Vice President of Portfolio Management
Leasing industry veteran Rick Newman was recently named vice president of Portfolio Management at Relational Technology Solutions. He will reporting to Senior Vice President Mike Ross.
Rolling Meadows, Illinois,– Relational Technology Solutions (RTS), one of the largest independent technology leasing and converged technology solutions providers in North America, announced the appointment of Rick Newman as vice president of Portfolio Management.
In this position, Newman will be responsible for pricing and managing Relational's portfolio of Sun, IBM & HP UNIX servers, and all related leasing and remarketing opportunities. Newman will play a key role in directing the company's nearly $1 billion in assets and will report to Mike Ross, senior vice president of Portfolio Management at Relational Technology Solutions.
"Rick's wealth of experience in creating extraordinary new opportunities for the purchase, lease and resale of technology across the IT spectrum will be an asset to our organization," said Ross. "With his more than 15 years in government and corporate sales, Rick is a proven leader who has demonstrated an extensive knowledge of established technologies, as well as a superior grasp of the related pricing, structuring and supply issues inherent in the leasing industry. We look forward to benefiting from his insights into emerging trends within the remarketing segment of lease technology."
Previously, Newman was vice president of Remarketing and a partner at R3 Systems Group, where he focused on asset recovery of IT equipment from leasing companies, government and corporations. He was instrumental in launching R3's asset recovery business, which focused on providing asset disposition and data eradication services to Fortune 500 companies. Along with enhancing the company's remarketing efforts by expanding into consumer electronics, Newman simultaneously reduced the company's remarketing budget by 36 percent within his first year of managing the asset recovery business unit.
Prior to joining R3, Newman was senior portfolio manager at Comdisco, Inc., where he successfully managed a $900 million UNIX portfolio and was responsible for maximizing the value of the portfolio's profitability. He also consulted regularly with Fortune 500 clients on procurement strategies that saved millions of dollars on technology acquisitions.
Newman holds a bachelor's degree in finance from Northern Illinois University.
About Relational Technology Solutions - Relational Technology Solutions (RTS) is a premier independent technology and financial solutions provider dedicated to helping its clients solve business challenges with an integrated suite of solutions for technology acquisition, finance and disposition. Founded in 1990, the company now manages nearly $1 billion in assets for Fortune 2000 and midmarket companies across all industries.
Visit http://www.rts.com for more information.
### Press Release ###########################
--------------------------------------------------------------

News Briefs----
Dollar's Weakness Hits New Benchmarks
http://biz.yahoo.com/ap/070417/britain_pound.html?.v=14

Charles Willis is CEO, president and founder of Willis Lease Finance Corp. of Sausalito.
The company leases jet engines to major commercial airlines around the world.
(IJ photo/Frankie Frost)
Willis Lease niche in the leasing marketplace
http://www.marinij.com/fastsearchresults/ci_5671798
TurboTax trouble: Last-minute filers clog servers
http://www.usatoday.com/money/perfi/taxes/2007-04-18-e-filers-clog-servers_N.htm
A Compelling Case for Citigroup
http://www.businessweek.com/investor/content/apr2007/pi20070417_581458.htm?chan
=globalbiz_asia_more+of+today%27s+top+stories
Washington Mutual earnings fall 20% on home-loan slump
http://seattletimes.nwsource.com/html/businesstechnology/2003670128_web
wamu17.html
Ruling Limits State Control of Big Banks
http://www.nytimes.com/2007/04/18/business/18scotus.html?_r=1&ref=
business&oref=slogin
Sonoma County, California, mortgage defaults highest in a decade
http://www1.pressdemocrat.com/apps/pbcs.dll/article?AID=/20070416/NEWS/
70416013/1036/BUSINESS01
Wolfowitz's Bank Misjudgments
http://www.denverpost.com/opinion/ci_5680596
Seagate 3Q profit falls
http://www.signonsandiego.com/news/business/20070417-1354-ca-earns-seagate.html
Intel to unveil 20 new products
http://www.ajc.com/business/content/business/stories/2007/04/17/0417bizintel.html
Insurance Insight: Raedel report finds 'astonishing' P&C statutory profits in 2006
http://www.snl.com/interactivex/article.aspx?CdId=A-5603523-12901
American Idol goes country
http://www.myajc.com/post/idolblog/417_theyve_gone_country.html
Clyde no longer 'Dancing with the Stars'
http://www.usatoday.com/life/television/news/2007-04-17-drexler-dancing_N.htm
---------------------------------------------------------------


You May have Missed---
Indian-Americans book years of success---The Patels
http://www.usatoday.com/money/smallbusiness/2007-04-17-indian-hotels-usat_N.htm
----------------------------------------------------------------


"Gimme that Wine"
Florida Legislature Mulls Direct Wine Shipments … Again
http://www.winespectator.com/Wine/Features/0,1197,3754,00.html
April in Carneros set for next weekend
http://www1.pressdemocrat.com/apps/pbcs.dll/article?AID=/20070414/NEWS/
704140339/1199/BUSINESS01
Wine Documentaries Debut in Sonoma
http://winesandvines.com/head_apr07_film.html
With Bocks, It's All About the Malt---Eric Asimov
http://www.nytimes.com/2007/04/18/dining/18wine.html?ref=dining
Wine Prices by vintage
http://www.winezap.com
http://www.wine-searcher.com/
US/International Wine Events
http://www.localwineevents.com/
Winery Atlas
http://www.carterhouse.com/atlas
Leasing News Wine & Spirits Page
http://two.leasingnews.org/Recommendations/wnensprts.htm
The London International Vintners Exchange (Liv-ex) is an electronic exchange for fine wine.
http://www.liv-ex.com/
----------------------------------------------------------------

Calendar Events This Day
International Juggler's Day
http://homeschooling.about.com/library/blapr18a.htm
Look-Alike Day
http://homeschooling.about.com/cs/unitstudies/p/twins.htm
National Animal Crackers Day
http://homeschooling.about.com/gi/dynamic/offsite.htm?zi=1/XJ&sdn=homeschooling&cdn
=education&tm=93&f=11&su=p532.8.150.ip_p554.2.150.ip_p284.5.420.ip_&tt=2&bt=1&bts
=1&zu=http%3A//www.nabiscoworld.com/Brands/brandlist.aspx%3FSiteId%3D1%26Catalo
gType%3D1%26BrandKey%3Dbarnums%26BrandLink%3D/barnums/%26BrandId%3D56%26
PageNo%3D1
Paul Revere Day
Pet Owners Independence Day
Dog and cat owners take the day off from work and their animals take their place.
Zimbabwe: Independence Day
National holiday commemorates the recognition by Great Britain of Zimbabwean independence on this day in 1980. Prior to this, the country had been the British colony of Southern Rhodesia
Saint Feast Days
http://www.catholic.org/saints/f_day/apr.php
----------------------------------------------------------------

Long Island is the largest island in the Continental U.S.
correct:
http://www.worldislandinfo.com/USLARGESTV1.html
http://www.worldislandinfo.com/LARGESTV1.html
----------------------------------------------------------------

Today's Top Event in History
1906-- Over 3,000 lives were lost in the San Francisco earthquake, primarily due to the fire that practically destroyed San Francisco after a series of major earthquakes; some 10,000 acres were affected, as far as Mendocino, where farms near the coast actually fell into the ocean. While much damage was caused by the earthquake, it was the seventh Great Fire that burned for four days that contributed to the deaths. Hundreds, perhaps thousands of trapped persons died when South-of-Market tenements collapsed as the ground liquefied beneath them. The earthquake shock was felt from Coos Bay, Oregon, to Los Angeles, and as far east as central Nevada, an area of about 375,000 square miles, approximately half of which was in the Pacific Ocean. There were 135 aftershocks on April 18, and 22 on April 19.
http://memory.loc.gov/ammem/today/apr18.html
http://www.nytimes.com/learning/general/onthisday/big/0418.html
[headlines]
----------------------------------------------------------------

This Day in American History
1631 - English colony of Massachusetts Bay granted Puritans voting rights and John Winthrop was elected 1st governor of Massachusetts.
1675-- Katen Tekakwitha - Mohawk- Algonquian, baptized this day. She was the first Native American proposed for sainthood in the Roman Catholic Church. Raised by an anti-Christian uncle after her parents died when she was four. When she was 19 she followed in her mother's footsteps and was baptized Christian. It is said she faced bigotry by Mohawks who opposed Christianity and saw it destroying their way of life. She was pious and refused to marry further separating her from the Indian culture. It is said she lived a "life of great spirituality and asceticism." After her death at age 24 miracles were attributed to her and in 1884 a plenary council of the Roman Catholic Church, meeting in the U.S. petitioned Rome for her canonization. The move was seen as a step to influence Indians to accept the church that accepted them as well as to recognize miracles attributed to her. In 1943 she was "recognized as possessed of heroic virtue," but no further action has been taken for her canonization.
1775- Paul Revere, William Dawes and Samuel Prescott started at about 10pm, Eastern Time, to warn American patriots between Boston, Massachusetts and Concord, Massachusetts of the approaching British. Revere never completed the ride as he was captured by the British. The poem only remembers the one rider. Henry Wadsworth Longfellow's poem about Paul Revere, published in 1861, was written to impress northerners during the Civil War of the necessity of fighting for liberty:
"One, if by land, and two, if by sea:
And I on the opposite shore will be,
Ready to ride and spread the alarm
Through every Middlesex village and farm
For the country fold to be up and to arm."
From Richard Shenkman's, " I love Paul Revere whether he rode on Not:
President Harding worries about Paul Revere:
"Imagine for a moment in 1923, Al Capone is assembly an army of gun-toting henchmen in Chicago. (They will number 700 before he is through.) Cotton farmers in the South are sunk in depression. The Ku Klux Klan is on the rise. Newspaper headlines tell of corruption in the Veterans Bureau (the director has had to resign). Rumors in the capital hint of the coming Teapot Dome Scandal (Eventually two secretaries in the cabinet will go to jail, convicted of corruption.) But these are not the things that concern the president of the United Sates. What worries Warren Harding---touring the country on a campaign swing that will prove to be his last---is a recent attack on the legend of Paul Revere. An iconoclast had noted that Revere never completed the ride made famous by Longfellow. Before giving warning to Concord, Revere was discovered by the British and captured. They kept his horse, but released him, not knowing his mission, but wanting his horse as "tribute." Dawes horse fell during the long and rough trip and could not finish. Harding, however, told the crowd he didn't care. "I love the story of Paul Revere," the president intoned in his most presidential-sounding voice, "whether he rode or not." The fact is Paul Revere did ride, but it was Samuel Prescott who finished and actually made the warning known. The Minutemen were prepared for the British attack on April 19.
1818 -- A regiment of Indians and blacks is defeated at the Battle of Suwanna, in Florida, ending the first Seminole War.
1829--Birthday of Katherine Russell (Mother Mary Baptist), established homes in San Francisco for prostitutes, unemployed women, the aged and infirmed, and founder of St. Mary's Hospital
in San Francisco. A House of Mercy for unemployed women opened in 1855, a Magdalene Asylum for prostitutes in 1861, and the home for the aged and infirmed in 1872. The daughter of a well-to-do family, she became a nun in her native Ireland. She headed a group of eight sisters sent to San Francisco to establish a convent and school. During a cholera epidemic her order worked with the city to care for dependent patients at a government hospital. Religious problems arose and Mother Mary purchased the building and named it St. Mary's Hospital, the first Catholic hospital on the Pacific coast. Under her direction the convent opened branches and hospitals in several California cities.
1847 -- U.S. forces defeat Mexicans at Cerro Gordo in one of the bloodiest battle of the war, one of the turning points of the war. After
purchasing all the land from France, the Southwest was seized in
war with Mexico.
http://www.multied.com/mexican/cerramore.html
1856-Senator J.B. Weller of California urged passage of a bill to authorize and facilitate the construction of a railroad and magnetic telegraph to the West.
1857-birthday of Clarence Darrow, American attorney often associated with unpopular causes, from the Pullman strike in 1894 to the Scottsboro case in 1932, born at Kinsman, OH. At the Scopes trial, July 13, 1925, Darrow said: "I do not consider it an insult, but rather a compliment, to be called an agnostic. I do not pretend to know where many ignorant men are sure--that is all that agnosticism means."
1864 -At Poison Springs, Arkansas, Confederate soldiers under the command of General Samuel Maxey capture a Union forage train and slaughter black troops escorting the expedition. The Battle of Poison Springs was part of broad Union offensive in the region of Texas, Louisiana, and Arkansas. General Nathaniel Banks had led a Yankee force through Louisiana in March and April, but a defeat in northwestern Louisiana at the Battle of Mansfield on April 8 sent Banks in retreat. Union forces nearby in Arkansas were moving towards Banks' projected thrust into Texas with the intention of securing southwestern Arkansas for the Federals. Union General Frederick Steele occupied Camden, Arkansas, on April 15. Two days later, he sent Colonel John Williams and 1,100 of his 14,000-man force to gather 5,000 bushels of corn discovered west of Camden. The force arrived to find that Confederate marauders had destroyed half of the store, but the Yankees loaded the rest into some 200 wagons and prepared to return to Camden. On the way back Maxey and 3,600 Confederates intercepted them. Maxey placed General John Marmaduke in charge of the attack that ensued. Williams positioned part of his force, the 1st Kansas Colored Infantry, between the wagon train the Confederate lines. The regiment was the first black unit in the army, comprised primarily of ex-slaves. The determined soldiers of the 1st Kansas stopped the first two Rebel attacks, but they were running low on ammunition. A third assault overwhelmed the Kansans, and the rout was on. Williams gathered the remnants of his force and retreated from the abandoned wagons. More than 300 Yankee troops were killed, wounded, or captured, while the Confederates lost just 13 killed and 81 wounded. Most shocking was the Rebel treatment of the black troops. No black troops were captured, and those left wounded on the battlefield were brutally killed, scalped, and stripped. The Washington Telegraph, the major Confederate newspaper in Arkansas, justified the atrocity by declaring "We cannot treat Negroes taken in arms as prisoners of war without a destruction of social system for which we contend."
1865 -Union General William Tecumseh Sherman and Confederate Joseph Johnston signed a broad political peace agreement at Durham Station, North Carolina. The agreement promised a general amnesty for all Southerners and pledged federal recognition of all Southern state governments after their officials took oath of allegiance to the US. The new administration reneged on this, Sherman was roundly criticized publicly in drawing up the agreement that former President Lincoln and General Grant had instructed him to negotiate. The agreement was rejected by President Andrew Johnson, and Sherman and Johnston were forced to reach a new agreement with terms virtually the same as those given Robert E. Lee.
1880- Birthday of Samuel Earl "Wahoo Sam" Crawford, Wahoo, Nebraska.. Wahoo Sam played pro ball for 20 years with the Detroit Tigers, racking up a career batting average of .309. His record of 312 career triples still stands. He was inducted into the Baseball Hall of Fame in 1957.
1880 -a major tornado outbreak occurred from Arkansas to Michigan with 22 tornadoes rated F2 or greater. Three F4 tornadoes in Missouri did most of the killing with 68 people killed at Marshfield, Missouri. Another F4 tornado in Missouri was on the ground for 93 miles. 165 peopled were killed in this outbreak and over 500 were injured.
1906-- Over 3, 000 lives were lost in the San Francisco earthquake, primarily due to the fire that practically destroyed San Francisco after a series of major earthquakes; some 10,000 acres were affected, as far as Mendocino, where farms near the coast actually fell into the ocean. While much damage was caused by the earthquake, it was the seventh Great Fire that burned for four days that contributed to the deaths. Hundreds, perhaps thousands of trapped persons died when South-of-Market tenements collapsed as the ground liquefied beneath them. The earthquake shock was felt from Coos Bay, Oregon, to Los Angeles, and as far east as central Nevada, an area of about 375,000 square miles, approximately half of which was in the Pacific Ocean. There were 135 aftershocks on April 18, and 22 on April 19.
http://memory.loc.gov/ammem/today/apr18.html
http://www.nytimes.com/learning/general/onthisday/big/0418.html
1913-Birthday of American composer Kent Kennan, born Milwaukee, Wisconsin. Died: 1 November 2003 , Austin, TX
1921-Birthday of Barbara Hale, U.S. actor best known for her TV portrayal of Perry Mason's dutiful secretary Della Street.
1922--Birthday of calypso music pioneer Lord Kitchener, whose real name is Aldwyn Roberts. Died 2000.
http://www.calypsoworld.org/noflash/artists-20.htm
http://www.nalis.gov.tt/Biography/History_LORDKITCHENER_PeopleOfTheCentury.htm
1923- More than 74000 fans attended Opening Day festivities as the New York Yankees inaugurated their new stadium. Babe Ruth christened it with a game-winning three-run homer into the right-field bleachers. In his coverage of the game for the New York Evening Telegram sportswriter Fred Lieb described Yankee Stadium as "The House That Ruth Built,' and the name stuck.
1924 - Simon and Schuster, Inc. published the first "Crossword Puzzle Book".
1925--the Woman's World Fair, in Chicago opened. The exhibits showed women's progress in major industries and professions and historians considered it as a landmark in the recognition of women's contribution to civilization.
1927-- Canadian composer and pianist Marian Grudeff was born in Toronto. She and another Canadian, Ray Jessel, were engaged by producer Alexander H. Cohen to write songs for the musical "Baker Street," which premiered in Boston in December 1964. After revisions, the show opened in New York the following February. "Baker Street," based on the story of Sherlock Holmes, was called one of the best musicals of the 1960's.
1929 - Red Nichols and his Five Pennies recorded the Glenn Miller arrangement of "Indiana" for Brunswick Records in New York City. Players included Benny Goodman, Gene Krupa and Jack Teagarden . The movie "The Five Pennies" http://www.duke.edu/~cfc/
http://www.redhotjazz.com/redn.html
1932—birthday of gospel vocalist Rev. Cleophus Robinson, Canton, MS
http://www.interstatecd.com/bio/biopage.P+++119321.html
1934—birthday of vocalist Neal Kimble, New Orleans, LA
1934-J. F. Cantrell opened the first Laundromat. He called it the"washateria" in Fort Worth, Texas. Four electric washing machines were rented by the hour to those who wished to do their laundry. Hot water and electricity were supplied, but users were obliged to furnish their own soap.
1936-The singing cowboy, Gene Autry, records "Back in the Saddle Again."
1938--singer Charlie Pride birthday
http://www.charleypride.com/
1941-Sideny Bechet, playing six instruments, records "Blues of Bechet," Victor 27485)
http://www.lahamjat.com/video/moonoverharlem.html
1941—birthday of singer Wilson Pickett, Prattville, AL
http://www.rockhall.com/hof/inductee.asp?id=167
1941-Mike Vickers, saxophone player and guitarist with the British group Manfred Mann, was born in Southampton, England. Leader Manfred Mann, whose real name is Manfred Lubowitz, immigrated to England from South Africa in the early 1960's. His group became part of the "British Invasion" of the North American record charts with such hits as "Do Wah Diddy Diddy," "Pretty Flamingo" and "Mighty Quinn." After the demise of his group, Manfred Mann formed another band called Chapter Three in 1969. In the following decade, this evolved into Manfred Mann's Earth Band, a heavy metal group.
1942 - Birthday of Pete Gogolak (football: 1st soccer-style kicker in pro football: Buffalo Bills, NY Giants), Budapest, Hungry
1942-The Toronto Maple Leafs completed the greatest comeback in Stanley Cup playoff history by defeating the Detroit Red Wings, 3-1, in Game 7 of the finals. The Leafs were down three games to none before they evened the series with 4-3, 9-3, and 3-0 victories.
1942-16 B-25 airplanes of the 17th Bombardment Group,8th Air force, led by Colonel James Harold Doolittle, took off from he U.S. Hornet. Traveling low over the water, they dropped bombs on the cities of Tokyo, Kobe, and Nagoya, and then continued straight on until they ran out of fuel and crash-landed in the Chinese countryside. The raid took the Japanese military establishment by surprise and demonstrated for the first time the vulnerability of the Japanese home islands.
1943 -- Traveling in a bomber, Japanese Admiral Isoroku Yamamoto, the mastermind of the attack on Pearl Harbor, is shot down by American P-38 fighters.
1944 - California experienced its worst hailstorm of record. Damage mounted to 2 million dollars as 2 consecutive storms devastated the Sacramento Valley destroying the fruit crop.
1944 - No. 1 Billboard Pop Hit: ``It's Love-Love-Love,'' Guy Lombardo & His Royal Canadians. It is one of Lombardo's 26 No. 1 pop songs. Lombardo's is the only dance band to ever sell more than 100 million records.
1946 - Lead vocalist Skip Spence of Moby Grape is born in Windsor, Ontario.
1950 -- The first transatlantic jet passenger trip is completed.
1954-Birthday of American composer Robert Greenberg, born Brooklyn,New York.
1956---Top Hits
Heartbreak Hotel/I Was the One - Elvis Presley
The Poor People of Paris - Les Baxter
Long Tall Sally - Little Richard
Blue Suede Shoes - Carl Perkins
1957-Army reserve Lieutenant Buddy Knox whose "Party Doll" was a recent Number One, is called up for six months of active duty. Roulette Records' A&R team, Hugo Peretti and Luigi Creatore rush Knox to the studio to cut over 20 songs to ensure his career does not stall while he's in uniform. It does anyway.
1959--Birthday of Susan Faludi - U.S. author and journalist. known especially for her exploration of the depiction of women by the news media. She won the 1991 Pulitzer Prize for explanatory journalism. Her best known book is Backlash, the Undeclared War against Women. She worked for the New York Times, San Jose Mercury, Miami Herald among other newspapers and was managing editor of the Harvard Crimson when she attended that university.
1960-Dr. William M. Chardack inserted a wire implant into the heart of Frank Henefelt, a cardiac patient, to test the invention by Dr. Chardack and engineer Wilson Greatbatch, both of Buffalo, NY, patented this day. The battery-powered pulse generator unit tested successfully and was implanted into Henefelt's abdomen. He lived for 2.5 years with the device. Swedish doctors first implanted a similar device in 1958.
1964---Top Hits
Can't Buy Me Love - The Beatles
Twist and Shout - The Beatles
Suspicion - Terry Stafford
Understand Your Man - Johnny Cash
1965 - No. 1 Billboard Pop Hit: ``Game of Love,'' Wayne Fontana & the Mindbenders.
1966 - 38th Annual Academy Awards celebration at the Santa Monica Civic Auditorium in Los Angeles. Bob Hope was the host, for the sixth time. He received a gold medal, the Honorary Award for unique and distinguished service to the film industry and the Academy. Other award recipients included Shelley Winters for her Best Supporting Actress role in "A Patch of Blue"; Martin Balsam, Best Supporting Actor for his performance in "A Thousand Clowns". The Best Actor Oscar went to my former Latimer Road neighbor in the Pacific Palisades, Lee Marvin ("Cat Ballou"); and Julie Christie picked up the Best Actress Oscar ("Darling"). The Oscar for the Best Music/Song from a 1965 movie was "The Shadow of Your Smile" from "The Sandpiper" (Johnny Mandel-music, Paul Francis Webster-lyrics). It's a good thing that the "Oscars" were being broadcast in color this night (the first time) because the Best Director and Best Picture winner was "The Sound of Music" (Robert Wise, producer and director).
http://www.infoplease.com/ipa/A0149013.html
1972---Top Hits
The First Time Ever I Saw Your Face - Roberta Flack
I Gotcha - Joe Tex
Rockin' Robin - Michael Jackson
My Hang-Up is You - Freddie Hart
1974 - James Brown, the 'Godfather of Soul', received a gold record this day for the single, "The Payback". Of the 44 hits that Brown would put on the charts over three decades, he received only one other gold record -- for "Get on the Good Foot - Part 1" in 1972. His biggest pop hits include: "I Got You (I Feel Good)" at number three in 1965, "Papa's Got a Brand New Bag" at number eight in 1965, "It's a Man's Man's Man's World" at number eight in 1966, "I Got The Feelin'" at number six in 1968 and "Living in America" at number four in 1986. This song was featured in the Sylvester Stallone film, "Rocky IV". He has been in and out of jail for "Spousal Abuse" and other ailments, but started the singing-dance craze imitated by all those followed him in Rhythm n Blues, including Michael Jackson.
http://www.funky-stuff.com/jamesbrown/
http://www.godfatherofsoul.com/
1975-James Benton Parsons was appointed chief justice of the Illinois Supreme Court by President John F. Kennedy. He is the first African-American chief justice of a state supreme court. Died June 9, 1993
http://www.jtbf.org/five_firsts/james_b_parsons.htm
1975-Alice Cooper's first TV special, "Welcome to My Nightmare: The Making of a Record Album" airs.
1977 - No. 1 Billboard Pop Hit: ``Don't Leave Me This Way,'' Thelma Houston.
1978 -- The U.S. Senate approves the transfer of the Panama Canal to Panama.
1980---Top Hits
Another Brick in the Wall - Pink Floyd
Call Me - Blondie
Ride like the Wind - Christopher Cross
Honky Tonk Blues - Charley Pride
1981-British progressive rock band Yes announces its break-up. During its 13-year career, the group became one of the world's most popular exponents of intricate, mystical, symphonic rock, despite the fact that they only had one big chart hit, "Roundabout." It went to #13 in 1972. Of course, they reunite on numerous occasions over the years.
1983-- A suicide bomber kills U.S. Marines at the U.S. Embassy in Lebanon.
1983 - No. 1 Billboard Pop Hit: ``Come on Eileen,'' Dexys Midnight Runners.
1985 - Tulane University abolished its 72-year-old basketball program, and shocked the college sports world with the announcement. The school said that charges of fixed games, drug use and payments to players contributed to the shutdown of the basketball program.
1985-Wham's "Make It Big" LP is released in China, making it the first Western album to be released there.
1987-The Philadelphia Phillies' Mike Schmidt hit the 500th home run of his career with two outs in the sixth inning of a game against the Pittsburgh Pirates. the Phillies rallied to win, 8-6. Schmidt finished his career with 548 homers, seventh on the all-time list at the time.
1988-Miles Davis played at the San Francisco War Memorial Opera House view the Original Poster for this event at Wolfgang's Vault.
http://www.wolfgangsvault.com/
1988---Top Hits
Get Outta My Dreams, Get Into My Car - Billy Ocean
Devil Inside - INXS
Where Do Broken Hearts Go - Whitney Houston
I Wanna Dance with You - Eddie Rabbitt
1990 - Heavy snow blanketed the west central valleys and southwest mountains of Colorado with up to 18 inches of snow. Nine cities from the Mid Mississippi Valley to the Middle Atlantic Coast Region reported record low temperatures for the date, including Fort Wayne IND with a reading of 23 degrees.
1992 - Albums by Def Leppard, Bruce Springsteen and Wynonna debut in the top four spots on Billboard's pop album chart. The albums are Def Leppard's ``Adrenalize,'' Springsteen's ``Human Touch'' and ``Lucky Town'' and Wynonna's ``Wynonna.'' (Wynonna Judd launches her solo career with the album and drops her last name to distance herself from her success as half of the mother-daughter duo The Judds.)
1998 - Country group Diamond Rio are inducted into the Grand Ole Opry. The band opens their performance with their first number one hit "Meet in the Middle.
2001--The San Francisco Board of Supervisors committee approved a plan to give sex change benefits to city employees.
2003-- In four barricaded cottages in conquered Baghdad, Iraq, US troops find $656 million in US currency, in $100 bills stacked inside galvanized aluminum boxes sealed with blue strapping tape and green seals stamped "Bank of Jordan." On 22 April 2003, in the same Baghdad neighborhood, US troops would find another $112 million, similarly packed, hidden in seven dog kennels.
2004 - Blink-182 drummer Travis Barker opens a franchise of the popular restaurant chain Wahoo's Fish Taco in Norco, Calif.
NBA Finals Champions This Date
1962 Boston Celtics
Stanley Cup Champions This Date
1942 Toronto Maple Leafs
1959 Montreal Canadiens
1963 Toronto Maple Leafs
--------------------------------------------------------------

Baseball Poem
Beisbol's Arrival
by Michael J. Bielawa ©
Published: Baseball Almanac (2000)
how did baseball first
arrive
in these southern worlds
and then return North
reinvented rich aromatic coffee dark fresh as rain
beisbol
before visas & passports
an Americano wading through jungle
under a panama hat
during gold rush daze or
aboard ship
unloaded at hazy evening dockside
flambeaux illuminated
clipper's crew on
drunken leave
swinging beer and denuded
banana stalk in jest
jostling warped dock boards
below bare feet running
to an imaginary first base
the game actually stops with each hit
(experienced fielders reminding a batter
who'd never played before
to...
RUN!)
imagine the thoughts
in the eyes of this first
Latino youth
stepping from damp shadows of a
curtained doorway
somewhere a baby crying at his back
striding toward
an unfamiliar sailor or would-be forty-niner
taking the makeshift bat (maybe a pick-ax handle)
in calloused hands
squinting at the blonde pitcher
summoning future spirits
Adolfo Luque
Minnie Minoso
Cepada, Cookie, Clemente
Carew, Valenzuela
rubbing the bat with such small hands
unknowingly molding the future
--------------------------------------------------------------

SuDoku
The object is to insert the numbers in the boxes to satisfy only one condition: each row, column and 3x3 box must contain the digits 1 through 9 exactly once. What could be simpler?
http://leasingnews.org/Soduku/soduko-main.htm
--------------------------------------------------------------

Daily Puzzle
How to play:
http://www.setgame.com/set/puzzle_frame.htm
Refresh for current date:
http://www.setgame.com/set/puzzle_frame.htm
--------------------------------