Monday, April 30, 2007
Headlines---
Classified Ads--Operations/Project Management
Jim Merrillees, CLP, joins QuikTrak
So how good is the leasing business?
NetBank Business Finance Up
More on Mike Bennie and Marlin Leasing
Marlin Business Services 1st Quarter Conference
Classified Ads---Help Wanted
Top Stories---April 23-April 27
Leasing #102 ---"Broker Fees"
by Mr. Terry Winders, CLP
Artist Stan Beckman in Saratoga this Weekend
IASB/FASB could be 2012--- by Shawn Halladay
Placard---If you can't be on time
Royal Bank ready to go hostile on ABN Amro
World Bank chief won't resign 'under cloud"
News Briefs---
You May have Missed---
California Nuts Brief---
Sports Briefs---
"Gimme that Wine"
Calendar Events
Snapple Real Facts—cashew oil/prevents tooth decay
Today's Top Event in History
This Day in American History
Basketball Poem
SuDoku
Daily Puzzle
######## surrounding the article denotes it is a "press release"
-------------------------------------------------------------------------

Classified Ads--Operations/Project Management
Operations
East Windsor, NJ
Skilled Manager in credit, collections, training, documentation, policy and procedure, lease and finance operations. Get results and keep the customer coming back.
Email: rgmorrill@comcast.net
Resume
Project Management
Phoenix, AZ
Lease Administrator with exp. in lease administration, doc. & porfolio management for $200M in IT assets. Additional experience financial analysis process improvement/development.
Email: jeg3894@cox.net
To place a free "job wanted" ad here, please go to:
http://www.leasingnews.org/Classified/Jwanted/Jwanted-post.htm
For a full listing of all "job wanted" ads, please go to:
http://www.leasingnews.org/Classified/Jwanted/Jwanted.htm
----------------------------------------------------------------


Jim Merrillees, CLP, joins QuikTrak
Pacific Capital Bank

Equipment Leasing Division
Announcement
The Leasing Division of Pacific Capital Bank announces the resignation of Jim Merrilees effective April 28, 2007. Jim has accepted a senior management position with a leasing industry service provider. We have enjoyed Jim's tenure with our Leasing Division and have mutually benefited from his employment. We wish him the very best in the future.
We at Pacific Capital Bank have a great appetite to fund your quality transactions. Steve Reid,CLP, Orange Office and Laura Poore, Portland Office will continue to team up with the Santa Barbara group to make this a seamless transition. The experience of Steve, Laura and those of us in Santa Barbara is unmatched in our industry. Thank you for your continued trust and support. Please do not hesitate to call with any questions.
Sincerely,
Paul Menzel, CLP
Senior Vice President
Steve Reid (800) 700-9858 steve.reid@pcbancorp.com
Laura Poore (888) 684- 0506 laura.poore@pcbancorp.com
1 South Los Carneros - Goleta, CA 93117 - P.O. Box 60607 - Santa Barbara, CA 93160
from Paul Menzel, CLP:
"We feel fortunate to have had Jim play such an integral part of our success over the last few years and wish him well in his new endeavor.
"I expect that Jim will put his mark of excellence on the Quiktrak organization just as he leaves his positive legacy with our organization.
"While we will miss Jim, we enjoy the most experienced client relations team in the industry with Steve Reid CLP, Laura Poore, and the Santa Barbara group. We remain eager to serve.
"I have always said that one of the joys of our industry is the camaraderie amongst competitors and business partners.
"We have the highest respect for Quiktrak and the service they provide, being one of their very first clients.
"The news remains positive all around ... Jim will not be far from us nor silent in our industry."
Best regards,
Paul
Paul J. Menzel, CLP
Senior Vice President
Community Lending Group
PACIFIC CAPITAL BANCORP
P.O. Box 60607
Santa Barbara, CA 93160-0607
1 South Los Carneros Road
Goleta, CA 93117
Dir Ph# (805)560-1650
Email Paul.Menzel@pcbancorp.com
Steve Reid, CLP, a Leasing News Advisory Board member, said he was both sorry to see Jim leave, but also happy to learn he now has a lot more "job security" at Pacific Capital. Seriously,
the staff will greatly miss Jim and his contribution, he added.
Seriously, he added, the staff will greatly miss Jim and his contribution. Quiktrak grew out of a leasing company founded by Don Froomer that realized the value of inspection of equipment before funding of a lease was becoming more important, particularly in the small ticket marketplace as well as the middle-ticket marketplace. The firm is one of the premier in providing third-party inspection and inventory auditing services for financial institutions, manufacturers, and leasing companies throughout the U.S., Canada and the U.K. Quiktrak offers services to many of the world's leading financial institutions, including Fortune 500 companies.
"We founded the business on April 1, 1991 in Woodland Hills, California to offer the leasing and financial community a new level of inspection related services," said founder Don Froomer.
Greg Froomer, Don Froomer, and Mark Abrams (who is the architect of Quiktrak's software and systems solutions) formed a new division of Quiktrak called Revoquest, to lead the auditing process into the 21st Century. Quiktrak then claims they became "the most flexible, tech-savvy collateral verification company in the industry. Employing a seamless auditing system for both outsourced and non-outsourced audits allows equipment financiers to maximize the efficiency of their auditing programs."
Yes, that is Don Froomer, 1987, in front, and standing with the hat is Jeff Taylor, CLP, now active
real estate agent in Arizona.
"Our previous experience in the leasing and finance business gave us an insider's perspective on the importance of a quality inspection and fraud prevention program," Greg Froomer said, who runs the company on a daily basis.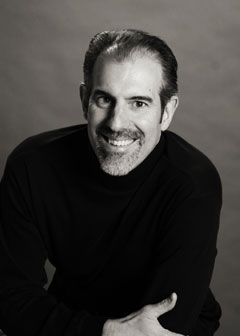 Greg Fromer, CEO of Quiktrack
"I am pleased to announce that after just completing one of the most successful quarters in Quiktrak's history, we are preparing to increase our industry footprint with the addition of Jim Merrilees," said Greg Froomer, CEO of Quiktrak. "In appointing Jim, we have put in place the next phase of our growth strategy, to aggressively build an industry leading business of inspection services and floor plan audits based on the highest standards of due diligence and risk management."
Merrilees, past president of the Certified Leasing Professional Foundation and United Association of Equipment Leasing, is perhaps best known as the past president of Colonial Pacific Leasing, Oregon
Early in his career, Jim was with Pitney Bowes Credit Corporation in Torrance, CA, then moved up north where he eventually became the president of Colonial Pacific Leasing, Tualatin, Oregon, successful with the Pegasus program, left to found Grayrock Capital/Nation's Credit, Beaverton, Oregon, then went to Textron Financial, then in January, 2003, joined NetBank to launch a finance division for business equipment vendors and manufacturers from Oregon. In July of the same year his friend Paul Menzel, CLP, senior vice-president of Pacific Capital Bank asked him to join as VP/Project Manager to help reach the goal of doubling their business by the end of the year
(which he reportedly help accomplish.)
Merrilees brought the first internet funding program to the industry, following what he learned from Pegasus along with the early growth of Capital Stream. What he also brought was what he learned with working with 355 leasing brokers and discounters, as well as employee loyalty. There is not enough room to list the compliments Leasing News has received over the years from people who worked with him in all departments from collections to credit and to those who learned the business under his management. Typical comments came from previous employees, such as Jimmy Frank: " I worked with Jim Merrilees at Pitney Bowes Credit Corporation in Torrance, CA, prior to Colonial Pacific Leasing Corporation (CPLC.) Jim was the one who brought me up to CPLC from Southern California back in 1987 where I started at CPLC as a Region Collection Supervisor. I have a lot of gratitude towards Jim Merrilees..." He was Credit Analyst at Colonial Pacific Leasing from 1990 to 1999.
Theresa Kabot (now running her own leasing company; also a member of the Leasing News Advisory Board) still talks of the time he would encourage her and others in the department. When he heard a complaint from someone about a broker being "unhappy," he would get personally involved, while he was president (I can personally testify to that. editor) .
Merrilees was a leader bringing the old Western Association of Equipment Leasing to a national association called the United Association of Equipment Leasing. What happened later was
not under his watch.
When it comes down to integrity and loyalty, as Paul Menzel, CLP
said above "I expect that Jim will put his mark of excellence on the Quiktrak organization just as he leaves his positive legacy with our organization."
It is no secret that his long time goal was to continue to live in Oregon. This must have been an opportunity he could not pass up as Quktrak has a proven track record of being an industry leader
in its field.
1993
Jim Merrilees, president,
Colonial Pacific Leasing Corp.
Tualatin, Oregon
(Greg Froomer sent us one over the weekend, which will hope to add to the story late Monday morning. editor)
Jim Merrilees, CLP, was not available for an interview. He likes to stay out of the press, "under the radar" as he has said in the past. This is his statement released in a Quiktrak press release:
"I am delighted to be joining the leadership of Quiktrak, a company with the ambition and vision to create a new standard in the financial services industry," Merrilees said in a press release distributed by Quiktrak. "This is a unique opportunity and I look forward to working with an organization that is poised to raise the bar for due diligence quality and performance."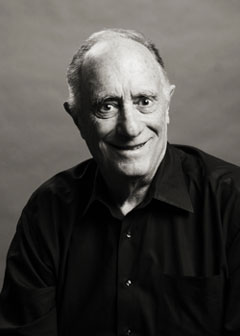 Don Fromer, Chairman of Quiktrack
"We believe that the addition of Jim as President will allow Quiktrak to leverage its experience and inspector base into a larger marketplace, while maintaining the quality and service that our clients have come to expect from Quiktrak," said Don Froomer, Chairman of Quiktrak.
You may be able to reach Jim today, as it is his first day, at
Phone is 503-214-3005/ (800) 927-8725 or better yet:
e-mail: jmerrilees@quiktrak.com
If you want to send him some flowers, or golf balls:
Quiktrak, Inc.
9700 SW Nimbus Ave.
Beaverton, OR 97008
The story of Colonial Pacific Leasing:
http://www.leasingnews.org/archives/September%202004/9-02-04.htm
----------------------------------------------------------------
EAEL—You can register at the door
May 6-8

Eastern Association of Equipment Lessors
Seaview Resort & Spa
Marriott Resort
Galloway, New Jersey
The EAEL 2007 Conference Chaired by Paul Meyer
Brochure to EAEL Conference
http://leasingnews.org/PDF/EAEL-spring.pdf
Register on line:
https://www208.safesecureweb.com/eael/OnlineApplication_springconference.asp
Play!

Two Championship
Golf Courses

The now-famous Bay Course offers a link style challenge to both amatuer and professional golfers alike.
The equally impressive Pines Course American "Parkland-style" course features tight fairways with well-protected landing areas for a truly different challenge.

Offering a complete menu of salon and spa services. Get the Red Carpet treatment during the conference and schedule your appointment today.


401 South New York Road
Galloway, NJ 08205

Reservations: (800) 205-6518

Join us for the annual spring conference in Galloway, New Jersey at the beautiful Seaview Resort & Spa, May 6th, 7th & 8th.

Keynote Speaker,

Ken Bentsen

of the

ELFA

Rick Farrell

of

Selling Dynamics

presenting "Selling has Nothing to do with Selling!"

"BI"

--

The Business Improvement Company

presenting a session driving sales and channel performance

Seaview Resort & Spa

DATE: May 6th, 7th & 8th




LOCATION: Galloway, NJ
EAEL

----------------------------------------------------------------

So how good is the leasing business?

Philip Dushay
"So how's business?" Phil Dushay of Global Financial Services in New York City is asked. "Could be better," he responds, not wanting the evil eye to get him for saying business was really good. The same could be said with the latest Equipment Leasing and Finance Association Index (MLFI-25) shows a 53.7% increase in new business volume for March. When compared to the same month in 2006, new business volume for March 2007 has grown by 18.2 percent.
The value of the MLFI-25 report is not only information to the industry itself, with an ability to forecast trends, but the information of the volume of business in the leasing industry reaching the public, the legislators in the states and congress, and those in business who don't realize the value equipment financing plays in their growth.
March originations reported by the MLFI-25 totaled $7.1 billion for new commercial equipment leases and loans, compared to $4.6 billion in February. The March 2006 volume totaled $6.3 billion.
In reality, putting a perspective in quarters, it indicates the leasing business is good. However, the employee count is down 7.1% Could be better.
Total headcount decreased over the previous month primarily due to one company restructuring. Headcount was 9,789 in March and 11,416 in February, for comparison. In March 2006, headcount was higher at 10,536 or a 7.1 percent decrease year over year.
In understand the statistics, the most important is the consistency of this report since ELFA has started it. You have companies that considered new lease origination as "booked leases," meaning funded, and others who consider a "signed lease," as a new origination, whether it has funded or not.
In addition, the mix consists of small companies, middle size and large companies as well as a mix of small ticket, middle market, and large ticket. So if the small ticket market place is flat, the middle
market may not and it then influenced the results. What makes these reports so valuable is the "Dow Jones" approach and the consistency that the 25 companies report to ELFA as it builds a history, and view point.
In addition, compare the monthly with the quarterly chart and you will see the trends more clearly:
"The increase in March originations of nearly 54% (as compared to February), are indicative of both the continued strength of our members' financing activities and the month-to-month choppiness we have seen in procurement activity through the first quarter," said Paul A. Larkins, President and CEO, Key National Finance, located in Superior, Colorado.

Larkins is also the Leasing News Person of the Year for 2006
"Our new business volume numbers rose measurably in March and represent an 18.2% increase over the prior year's numbers. These increases parallel today's reported 3.4% increase in durable goods orders and efforts by business to invest in capital equipment while hiring fewer people, thus boosting productivity. We will need to continue monitoring the soft labor market and its impact on demand models. That said, the robust March numbers and only modest portfolio metrics degradation are encouraging," said Larkins, whose company participates in the MLFI-25.

Hon. Kenneth E. Bentsen, Jr., ELFA President
"The increase in new originations is in line with historical trends, and in fact up slightly year over year, said the Hon. Kenneth E. Bentsen Jr., ELFA president. "The MLFI-25 participants report a normal ramp up in business investment in plant and equipment. While others have pointed to a potential softening in business investment, these lenders have yet to witness a downturn in financing activity for such investment," Bentsen said.
The report is also a barometer of the trends in U.S. capital equipment investment. Five components are included in the MLFI-25 survey: new business volume (originations); aging receivables (non-performing assets); charge-offs; credit approval (approved vs. booked); and headcount for leasing and finance business (indicator of stability).
The MLFI-25 indicates portfolio quality showing some deterioration in the first three months of 2007.
Receivables over 90 days inched slightly upward to 1.0 percent, and average losses increased by 0.08 percent compared to the prior month.
Credit approval ratios declined by 1.9 percent from the previous month indicating a tightening of credit standards.
Could be better.
ELFA MLFI-25 Participants
ADP Credit Corporation
Bank of America Leasing
Bank of the West
Canon Financial Services
Caterpillar Financial Services Corporation
CIT
Citicapital
De Lage Landen Financial Services
First American Equipment Finance
GreatAmerica Leasing Corporation
Hitachi Credit America
HP Financial Services
Irwin Financial
John Deere Credit Corporation
Key Equipment Finance
LaSalle National Leasing Corporation
Marlin Leasing Corporation
National City Commercial Corp.
RBS Asset Finance
Regions Equipment Finance
Siemens Financial Services
US Bancorp Leasing & Financial
US Express Leasing
Verizon Capital Corp/Verizon Credit
Volvo Financial Services
Wells Fargo Equipment Finance
The ELFA is also the premier source for statistics and analyses covering the equipment finance sector. To access ELFA's comprehensive industry information, please visit http://www.elfaonline.org/Research/
Larkins receives Person of the Year Award:
http://www.leasingnews.org/archives/March%202007/03-14-07.htm#award
----------------------------------------------------------------

NetBank Business Finance Up

Production in the business equipment financing unit was up 10.3% to $19.8 million in March, 2007, according to financial filings with the SEC.
Monthly from March 2006
March, 2006
$19,693
April, 2006
$21,150
May, 2006
$17,963
June, 2006
$19,410
July, 2006
$13,366
August, 2006
$12,686
September, 2006
$13,123
October, 2006
$13,464
November, 2006
$17,437
December, 2006
$13,428
January, 2007
$14,284
February, 2007
$17,909
March, 2007
$19,756
NetBank Inc. said first-quarter profit would likely come in lower than Wall Street expectations. In a filing with the Securities and Exchange Commission, they stated they expected a loss of 70 cents to 80 cents per share, up sharply from analysts' estimates of loss of 24 cents per share to 50 cents per share. Management also confirmed a $7.0 million one-time charge on the sale of the bank's auto loan portfolio.
An announcement of a pending sale (paperwork) may be postponed, pending the 2006 year-end
SEC financial filing.
"Management points out that the subsequent events period for the fiscal year ended December 31, 2006, is still open due to the company's late filing status of its Annual Report on Form 10-K. Management continues to evaluate information as it becomes available and, as a result, it is possible that some transactions and entries from first quarter 2007 may need to be pushed back to fourth quarter 2006. The company tentatively plans to announce preliminary, unaudited financial results for the first quarter in mid- to late May. We will publish the date, and pertinent conference call information, once it has been set."
Rich Jeffers
Director, Investor Relations, NetBank, Inc.
The company said the increased per-share loss guidance stems from $5 million in additional reserves for mortgage loans it has had to repurchase from investors. NetBank also said the anticipated losses come from selling of various loan portfolios and lower new mortgage volumes, including automobiles.
Highlights and Clarifications

• Total average assets fell by $420 million or 10.8% as a result of the company's sale of its auto loan portfolio. As indicated previously, management elected to sell the portfolio and subsequently deleverage the bank as part of its ongoing capital management effort to remain in compliance with regulatory risk-based capital ratios.
• Total customers declined by 11.7% to 213,362 also as a result of the auto loan sale.
• The drop in retail deposits relates to a $44.3 million decrease in brokered CDs, which was offset in part by core deposit growth of $36.5 million. As of March 31, 2007, the bank still had $968 million in brokered CDs.
• Services per customer increased to 2.78 due to the sale of the auto loan portfolio.
• Production in the business equipment financing unit was up 10.3% to $19.8 million.
• Conforming mortgage production was up slightly to $360 million, but conforming mortgage sales decreased by $14.6 million or 3.8% due to lower production volumes in previous months.
• The locked conforming mortgage pipeline fell by $34.6 million or 9.3% due to weak market conditions and a loss of market share as we have had turnover in our wholesale and retail sales force through our corporate reorganization effort as well as concern about the company's recent financial performance among brokers and correspondents.
Management now expects the loss to total between $0.70 and $0.80 per share. The difference is comprised of $5 million in additional non-conforming repurchase reserves, which management believes represents the end of any remaining exposure, and further weakening of the company's operating results. The operating weakness is centered in:
• The leveraging of the bank, which management cautions will adversely impact the bank's forward earnings profile; and
• Lower production volumes in the indirect conforming mortgage channel.
http://leasingnews.org/PDF/NetBank_8-K.pdf
----------------------------------------------------------------

More on Mike Bennie and Marlin Leasing
"According to a few of the broker reps, Bennie was offered a severance package but only if he would sign a separation form saying that he was 'leaving to explore other interests', not fired. Bennie would also have to agree to a non-compete for a year. Bennie made the right decision not to sign as he will have no problem finding a job in the leasing community. If he chooses to wait to join Shivers, he will have no trouble collecting unemployment.

"Bennie's frustration came from the increasing difficulty in servicing his brokers. Since Shivers left, there has been no one with authority to help grow sales. Pelose apparently asked him to 'cool off'.

"Bennie has over 20 years in leasing sales while George Pelose has no clue what is going on in the day to day operations of servicing brokers. Pelose is a lawyer with a big chip on his shoulder. Now he and Dan are left to pick up the pieces and try to make sure Marlin's brokers don't go to other funding sources."
(Name with held)
http://www.leasingnews.org/archives/April%202007/04-25-07.htm#marlin
--------------------------------------------------------------

Marlin Business Services 1st Quarter Conference
Marlin Business Services Corp. Announces a Conference Call to Discuss First Quarter 2007 Earnings
MOUNT LAUREL, N.J., -- Marlin Business Services Corp. (Nasdaq:MRLN) announces First Quarter 2007 earnings conference call set for Friday, May 04, 2007 at 9:00 AM EST. Participants should dial 877-704-5380 and ask for the Marlin conference call.
This call will also be web cast and can be accessed on the Marlin Business Services Corp website at www.marlincorp.com:
What: Marlin Business Services Corp.
First Quarter 2007 Earnings Conference Call
When: May 04, 2007 @ 9:00 AM EST
How: Participant Dial in -- 877-704-5380 (toll free)
913-312-1294 (international)
Or live over the internet -- Simply log on to the web
at the address below.
Where: www.marlincorp.com (Investor Relations tab)
Contact: Lynne Wilson, CFO, 888-479-9111 X4108
If you are unable to participate during the live conference call and webcast, the call will be archived in the Investor Relations section at www.marlincorp.com for approximately 90 days. A written transcript will also be available on the website.
Last Sale Last Close
$ 23.18 $ 22.52
Today's High Today's Low
$ 23.25 $ 22.42
Net Change Today's Volume
$ 0.66 2.93% 308,466
(It is very interesting to see the Yahoo financial competitors. They list American Express, who has been out of leasing since they sold their unit to Key Corp October, 2004, a bank (that has a leasing division) and CIT, a worldwide company with 7,300 employees.
(In the rental market, they put ATEL, GATX, Hertz Global, and United Rentals. Both ATEL and GATX do full operating leases, large ticket, meaning airplanes and trains, whereas Hertz and United Rentals really rent cars and other items, whereas the SEC filings show Marlin average ticket $7,500 and most $1.00 capital purchase options.
(Google is no worse listing comparison companies as CIT, California First Bank, Wells Fargo, General Electric, Keycorp, Comdisco, eNucleus, and 5b Technology.
(Not mentioned are Microfinancial, Direct Capital, GreatAmerica, Netbank Business Finance, and the many more that could be mentioned as being "similar." A quick call to the Equipment Leasing and Finance Association or Foundation would have put Google and Yahoo on the right track. I wonder how many investors and brokers rely on this information as being "accurate." Editor)
Previous articles on Marlin Leasing:
http://www.leasingnews.org/Conscious-Top%20Stories/Marlin_Bennie.htm
--------------------------------------------------------------

Leasing Industry Help Wanted
Account Executive


Account Executives

Boston, Cleveland, Detroit, St. Louis,
SF Bay Area
Top position to work with CFOs, CIOs, CEOs and other high-level executives. 7+ years equipment leasing exp. Resume/indicating you saw ad in Leasing News to: US_DFS_Staffing@dell.com
About the Company: We're the exclusive provider of leasing and finance services for Dell technology systems worldwide. At Dell Financial Services our mission is to deliver financing solutions that enable and enrich the Dell Customer experience.


Finance Consultant


Finance Consultants
Orange County, California
The Cambridge Difference
More Approvals.
Quicker Fundings.
Regional Sales Managers


Regional Sales Managers
To establish small ticket vendor programs in major metro areas. Excellent compensation/ benefit package. View job description. Send resumes to Zully.Fernandez@IrwinCF.com
Company Description:
Irwin Commercial Finance (NYSE: IFC) is a true direct lender and in the ever changing leasing environment, we bring stability, creativity and consistent customer service levels to our business.


Sales Director

Sales Director
Vendor Relationship Development
Office equipment experience a must. Territory covers FL, GA, SC, NC, AL, MS, LA. Must be able to sell value. To apply online click here.
About the company:
GreatAmerica offers office equipment financing to businesses across the U.S., and is the largest independent leasing company in the small ticket equipment financing market.


Sr. Credit Analyst


Sr. Credit Analyst
Walnut Creek, California
Excellent opportunity to work with growing equipment leasing bank division, excellent reputation. Click here for more information.

First Republic Bank has offices in the San Francisco Bay Area, throughout California, and in Portland, Seattle, Las Vegas, Boston and New York.
----------------------------------------------------------------

Top Stories---April 23-April 27
Here are the top ten stories most "opened" by readers last week:
(1) Tom Depping/Main Street to sue Leasing News?
http://www.leasingnews.org/archives/April%202007/04-25-07.htm#msb
(2) Our apology to Mr. Thomas Depping
http://www.leasingnews.org/archives/April%202007/04-25-07.htm#oops
(3) NetBank Sold
http://www.leasingnews.org/archives/April%202007/04-27-07.htm#sold
(4) "We catch 'em! " –Funder gives up six
http://www.leasingnews.org/archives/April%202007/04-23-07.htm#catch
(5) "To Tell the Truth"-- by Kenneth C. Greene, Esq.
In California, you had better have a license to lease
http://www.leasingnews.org/archives/April%202007/04-27-07.htm#truth
(6) Who's running Marlin Leasing?
http://www.leasingnews.org/archives/April%202007/04-27-07.htm#marlin
(7) LaSalle Bank to be sold in $21 billion deal
http://www.leasingnews.org/archives/April%202007/04-23-07.htm#news
(8) Sales makes it Happen---by Linda P. Kester
"Advice from Vendors"
http://www.leasingnews.org/archives/April%202007/04-25-07.htm#sales
(9) Leasing 102 -by Mr. Terry Winders, CLP
Tax Depreciation for Leases to Municipal
http://www.leasingnews.org/archives/April%202007/04-23-07.htm#102
(10) Northern Leasing Systems gets bum rap
http://www.leasingnews.org/archives/April%202007/04-27-07.htm#nls
Extra (not counted in the top ten, as technically originally separate, but was widely read )
Marlin Terminates Mike Bennie???
http://www.leasingnews.org/archives/April%202007/04-25-07.htm#marlin
----------------------------------------------------------------

Leasing 102
by Mr. Terry Winders, CLP
(Mr. Winders was in town for the Equipment Leasing and Finance Foundation seminar follows article.) It was my pleasure to take him to lunch at Scoma's, San Francisco Wharf, where we had a wonderful fresh Dungeness Crab Louie salad, which was so big, neither of us could finish, followed by a Ramos Fizz. At the lunch, he said this was his most controversial column that he has written for Leasing News. The actual current practices also follows the column. editor)
Broker Fees
On many occasions I have been asked what is an appropriate broker's fee. Some say "what ever the market will bear" or some think the funding source should establish a "buy rate" and they should get everything else. However to determine a proper fee for both parties we must view the partnership between the broker and the funding source.
If a funding source has their own sales force they usually try to restrict the commission structure to about 10% of the net present value of the difference between the cost of money and the transaction rate. We usually call this their net margin. The reason for the 10% is because the sales force has a base salary, benefits, and expense reimbursement. Plus each and every credit must be reviewed so the actual number of booked transaction versus reviewed credits is higher and increases the cost of the back office. A broker on the other hand should have a very high success rate with submitted transactions and with no expense reimbursement or benefit package the marketing cost to the funding source is much lower.
A proper broker fee should be near 25% of the net margin, (net margin is after money costs and a charge for lease loss reserve.) To determine net margin a funding source must take the yield for the lease term and subtract money cost and then subtract the lease reserve cost. A lease reserve cost will vary among funding sources determined by the age of the leasing company and the average dollar level of transactions they handle. For my purpose I will use a 1% lease lose reserve but I have seen it as high as 6% in some small ticket funding sources with fast turn around capabilities. Example, a bargain option lease ($1) for a 36 month term lease on $50,000 of equipment cost at 12% with one payment in advance will have a total revenue of 36 X $1,644.27 = $59,193.82. Then subtracting equipment cost and a money cost of 8% or 36 X $1,556.44 = $56,031.91 leaving $3,161.91 then 1% for lease lost reserve of $500 leaves $2,661.91. Therefore the total net revenue is $2,661.91. A 25% broker fee would be $665.48 or 1.33% of equipment cost. The term, credit quality, and ability to fund residuals will play a big part in this number.
To increase the fee you would have to increase the rate to the lessee so a rate of 14% would increase the fee to $1,069.50 and a rate of 16% would increase the fee to $1,479.52. Also an increase in term will also increase the fee. A term of 60 months would increase the fee on 12% to $1,286.57 or almost double what a 36 month term would be.
The broker fee would be amortized on a straight line basis by the funding source and if an early termination request is received the unamortized brokers fee would be added to a standard pay off to maintain the funding sources yield.
Many funding sources have no problem sharing the return so this procedure is the best for both parties because it is fair to both parties. If the broker does not understand the partnership relationship then problems will arise when a fee is requested that exceeds the transactions ability to provide. If both broker and funding source benefit or have to pull in the belt straps to be competitive both parties understand the need and are satisfied.
Too often a broker asks for a fee of blank percent on the equipment cost and does not understand the impact of the fee on the yield for the funding source. Usually this works to the detriment of the broker and they leave money on the table because they do not understand the concept of the present value of the future cash flows. If an assignment agreement can be worked out that benefits both parties then everyone benefits from equally from both good and tight markets.
Mr. Terry Winders has been a teacher, consultant, expert witness for the leasing industry for thirty years and can be reached at leaseconsulting@msn.com or 502-327-8666.
He invites your questions and queries.
Dates and Locations for the Principles of Leasing and Finance Workshops:
May 7-9 Millennium Knickerbocker Hotel Chicago, Illinois
June 4-6 Wyndham Baltimore Inner Harbor Baltimore, Maryland
July 9-11 Marriott Suites Dallas Market Center Dallas, Texas
October 15-17 Millennium Knickerbocker Hotel Chicago, Illinois
December 3-5 The Westin Charlotte Charlotte, North Carolina
Full brochure with all the details:
http://leasingnews.org/PDF/ELFW07_Brochure.pdf
Broker/Vendor Commission chart:
http://www.leasingnews.org/archives/September%202006/09-25-06.htm#outside
Salesman survey:
http://www.leasingnews.org/articles.doc/newsletter6.htm
----------------------------------------------------------------

Artist Stan Beckman in Saratoga this Weekend
Saratoga Art Show - 6 May 2007

Sirmone, Italy
Artist Stan Beckman will be appearing at the Saratoga Art Show, West Valley College, Saratoga, California, Sunday May 6, 2007 from 9am to 5pm. Admission is free.
Map: (link goes here)
Over 175 artists will be presenting.
Prints and originals:
http://www.stanbeckman.com/themes.html
More about the Saratoga Art Show:
http://www.saratogarotary.org/artshow/
----------------------------------------------------------------

IASB/FASB could be 2012
by Shawn Halladay
www.leasingnotes.com
Word coming out of the recently held IASB/FASB lease accounting working group is that things may not be as dire in the lease accounting world as was first predicted. True, the aristocrats of accounting alchemy are still determined that the risk and rewards model currently being used will be replaced, but, fortunately, the 'right to use' model is out in front of what is know as the 'whole asset' approach. Furthermore, how that 'right to use' may be measured is becoming clearer.
Under the whole asset approach to accounting for leases, the fair value of the asset would be capitalized in the lessee's books, effectively eliminating any off balance sheet financing at all. The 'right to use' approach, however, depending on the model adopted, may still retain some off balance sheet features. Under one 'right to use' model, the lessee's obligation to pay would be put on the balance sheet, along with the fair value of any purchase option, potentially putting the entire asset on the books (along with creating a derivative accounting nightmare for our industry).
Fortunately, it looks like the direction the debate is heading is to adopt what is, essentially, capital lease accounting for most leases (note the "most" comment). Under this 'right to use' model, the residual would still remain off the balance sheet, which, for some collateral types such as aircraft, can be significant. There also has been some discussion of exempting true usage leases, such as computers, power per seat, click contracts, etc., and, of course, the perennial favorite, small ticket leases. I can see it now – that $50 million deal you were working on? Well, it now has 5,000 schedules.
Other topics at the working group meeting raised the possibility of some interesting structuring opportunities being created. For instance, when leases with a right to terminate were discussed, the preliminary conclusion drawn was that the lease term, for capitalization purposes, would only be the term through the termination date. Judicious use of termination options in the structure would allow the lessor to help minimize the amount capitalized by the customer, thereby, particularly in conjunction with the residual, creating a form of off balance sheet financing.
Of most interest, however, was the comment by Warren McGregor, the grand poobah of lease capitalization, that a more realistic date for a new lease accounting standard would be 2012. You've gotta love that. Let's not get complacent, though. We do need to begin developing new products and strategies to effectively deal with what is, eventually, coming.
Shawn D. Halladay
Managing Principal
124 South 400 East Suite 310
Salt Lake City, UT 84111-2135
Phone: (801) 322-4499
Fax: (801) 322-5454
E-mail: shalladay@thealtagroup.com
http://www.thealtagroup.com/bios-halladay.php
http://www.thealtagroup.com/pdd/course_catalog.php
----------------------------------------------------------------

### Press Release ###########################
--------------------------------------------------------------

News Briefs----
ABN Amro Lawyer Says RBS Expresses Interest in LaSalle Bank
http://www.bloomberg.com/apps/news?pid=20601102&sid=abjKPjTiyKmc&refer=uk
Royal Bank of Scotland ready to go hostile on ABN Amro – reports Forbes
http://www.forbes.com:80/markets/feeds/afx/2007/04/29/afx3665490.html
World Bank chief won't resign 'under cloud': lawyer
http://www.suntimes.com/news/world/363085,CST-NWS-wolf29.article
Wolfowitz Won't Resign From World Bank, Lawyer
http://www.bloomberg.com/apps/news?pid=20601087&sid=aJQtUgPf_d.0&refer=home
Wolfowitz, Riza to address World Bank panel Monday
http://www.washingtonpost.com/wp-dyn/content/article/2007/04/27/
AR2007042701860.html
Medium-sized Businesses in China to Invest US$20b on IT Solutions
http://www.hardwarezone.com/news/view.php?id=7155&cid=11&src=rss
Chief of AT&T to retire with big package
http://www.latimes.com/business/la-fi-whitacre28apr28,1,6650245.story?coll
=la-headlines-business
Trial turns on 'ruthless' Radler
http://www.chicagotribune.com/business/chi-0704280059apr29,0,6615419.story?
coll=chi-business-hed
---------------------------------------------------------------


You May have Missed---
Filler in Animal Feed Is Open Secret in China
http://www.nytimes.com/2007/04/30/business/worldbusiness/30food.html?_r=
1&ref=business&oref=slogin
---------------------------------------------------------------

Sports Briefs----
Baron's wasteland: Mavs lose, 103-99
http://www.dallasnews.com/sharedcontent/dws/spt/stories/
043007dnspomavslede.2082d21c.html
Bulls sweep defending champs
http://www.chicagotribune.com/sports/basketball/bulls/cs-070429bullsgamer,1,1112112.
story?coll=chi-news-hed&ctrack=2&cset=true
Raiders trade Moss to Patriots
http://www.contracostatimes.com/ci_5780228
http://www.boston.com/sports/football/patriots/articles/2007/04/29/
patriots_acquire_moss/
Say goodbye to old Patriots--- DAN SHAUGHNESSY
http://www.boston.com/sports/football/patriots/articles/2007/04/29/
say_goodbye_to_old_patriots/
49ers grab draft spotlight from Raiders
http://www1.pressdemocrat.com/apps/pbcs.dll/article?AID=/20070429/
NEWS/704290485/1010/SPT
Seahawks trade WR Jackson to 49ers
http://www.dallasnews.com/sharedcontent/dws/spt/football/nfl/stories/
043007dnsponfljackson.13b1c4c.html
Chiefs GM not budging
http://blogs.sun-sentinel.com/sports_football_dolphins/2007/04/chiefs_gm_not_b.html
---------------------------------------------------------------


California Nuts Briefs---
Speeding tanker crash leads to fire, freeway collapse
http://www.contracostatimes.com/ci_5780122
Governor declares state of emergency in freeway collapse
http://www.contracostatimes.com/ci_5780678
----------------------------------------------------------------


"Gimme that Wine"
Light Brown Apple Moth, a New Grape Pest Threat, Arrives in California
http://www.winebusiness.com/news/dailynewsarticle.cfm?dataId=47836
Mendocino growers tout products May 11th
http://www1.pressdemocrat.com/apps/pbcs.dll/article?AID=/20070428/NEWS/
704280341/1199/BUSINESS01
Spring freeze causes massive grape crop losses in Missouri, Texas, Ohio and North Carolina
http://www.winesandvines.com/head_apr07_massacre.html
Paso Robles at a crossroads
http://www.sfgate.com/cgi-bin/article.cgi?f=/c/a/2007/04/27/WIG58PC2PM1.DTL
Wine Prices by vintage
http://www.winezap.com
http://www.wine-searcher.com/
US/International Wine Events
http://www.localwineevents.com/
Winery Atlas
http://www.carterhouse.com/atlas
Leasing News Wine & Spirits Page
http://two.leasingnews.org/Recommendations/wnensprts.htm
The London International Vintners Exchange (Liv-ex) is an electronic exchange for fine wine.
http://www.liv-ex.com/
----------------------------------------------------------------

Calendar Events This Day
Confederate Memorial Day in Mississippi –
annually on the last Monday in April. Observed on other dates in some states.
Hairstylist Appreciation Day –
the personalized service of hairstylists makes customers look great and feel great about themselves. Hairstyling is the art of creating a self-image to help boost self-esteem while lending an ear to customers' problems thereby lessening their stress. For info: Anne Camilleri, 1220 Arroyo St, San Carlos, Ca 94070. Phone (650) 593-3733 or (650) 568-0565.
Honesty Day
http://www.holidayinsights.com/moreholidays/April/honestyday.htm
Louisiana: Admission Day:
Anniversary – Became 18th state in 1812
Oatmeal Cookie Day
http://homeschooling.about.com/library/blapr30b.htm
Netherlands: Queen's Birthday –
A public holiday in celebration of the birthday of former Queen Julianna and the Dutch National Day. The whole country parties as young and old participates in festivities such as markets, theater, music and games. The current monarch is Queen Beatrix.
Spank Out Day USA –
A day on which all caretakers of children-parents, teachers and day-care workers-are asked not to use corporal punishment as discipline and to become acquainted with positive, effective disciplinary alternatives. For info: Nadine Block, EPOCH_USA, 155 W. Main St, Ste 1603, Columbus, OH 43215. Phone: (614) 221-8829.
E-mail nblock@infinet.com. Web: www.stophitting.org.
Vietnam: Liberation Day: Anniversary – National holiday.
Commemorates the fall of Saigon to the Communists in 1975, ending the Vietnam War.
Saint Feast Days
http://www.catholic.org/saints/f_day/apr.php
----------------------------------------------------------------

The oil in cashews helps prevent tooth decay.
http://www.snapple.com/index.asp?Pageid=3&subid=3&contentid=3
(appears true, but to be safe, keep brushing your teeth and visiting your dentist.)
http://members.tripod.com/~charles_W/tooth.html
http://www.xenophilia.com/zb0017.htm
http://www.vitaminsdiary.com/amino-acids/tryptophan.htm
----------------------------------------------------------------

Today's Top Event in History
1798- The US Navy was established. In June 12, the department purchased the Portsmouth Navy Yard, Portsmouth, NH, from William Dennet and his wife for $5,500. It embraced 58.18 acres and had previously been used for building man-of-war ships.
[headlines]
----------------------------------------------------------------

This Day in American History
1778- A blockage of enemy ships was completed, stretching from West Point, NY, to Constitution Island, NY. A huge chain was forged at the Sterling Iron Works in Orange County, NY, from ore mined in the same county and was carried in sections to West Point, where it was joined and stretched across the Hudson River to prevent British ships from passing. The chain weighed 180 tons and was 1,700 feet loan: each link was 2.5 inches wide and 30 inches long. It was placed in position on April 16 and on April 30, secured at both ends. Earlier in the war, in the summer of 1776, a chain of chevaux-de-frise and sunken ships had been extended between Fort Washington, NY, and Fort Lee, NY, to serve as a blockage, but the British passed on October 9, 1776, without fire a gun. The chain reportedly stopped the ships, and made they easy target from the ground.
1789- George Washington was inaugurated as the first president of the US under the new Constitution at New York, NY. Robert R. Livingston administered the oath of office to Washington on the balcony of Federal Hall, at the corner of Wall and Broad streets. http://memory.loc.gov/ammem/today/apr30.html
1798- The US Navy was established. In June 12, the department purchased the Portsmouth Navy Yard, Portsmouth, NH, from William Dennet and his wife for $5,500. It embraced 58.18 acres and had previously been used for building man-of-war ships.
1803-One of the real-estate deals in history was completed when more than 820,000 square miles of the Louisiana Territory were turned over to the US by France, for $15 million ( four cents an acre.) This almost doubled the size of the US, extending its western border to the Rocky Mountains.
1812-Louisiana became the 18th state. the Pelican State: the state bird is the eastern brown pelican. Named in honor of Louis XIV of France, Louisiana has several other nicknames: Sportsman's Paradise, Sugar State (that's beet sugar), and Creole State. The capital of Louisiana is Baton Rouge and the beautiful magnolia is its adopted flower while the state tree is the bald cypress. "You are My Sunshine", Louisiana's state song. "Give Me Louisiana" is also considered a state song, and the state motto is: Union, justice and confidence.
1820- the first antislavery magazine was the "The Emancipator," issued monthly from this date to October 31,1820. It was edited and published by Elihu Embree and cost a $1.00 a year. http://uriel.com/history/elihu.htm
1852 - A tornado, following the same track as the famous "Tri-state Tornado" of 1925, struck the town of New Harmony IND. Just sixteen persons were killed by the twister, due to the sparse settlement. The "Tri-state Tornado" killed 695 persons.
1861-Robert Selden Garnett, a graduate of the United States Military Academy at West Point, resigned from the army. aide-de-camp to General Zachary Taylor from 1846 to 1849. He was appointed a brigadier general of the Confederate States on June 6,1861, and history records him as the first Confederate General killed in the civil war. Garnett was appointed adjutant general of the state troops of Virginia, and allotted the task of organizing this heterogeneous force into an army. Early in June he was commissioned brigadier-general and given command of the Confederate troops operating in northwestern Virginia. He died on July 13,1861, at the battle of Carrick's Ford, VA ( now near Parson, WV). When the Federal attack dislodged the Confederates from Rich Mountain, Garnett was compelled to abandon Laurel Hill. He saved his army, outnumbered more than six to one by McClellan's men, by a most masterly retreat. In the heat of the retreat, Garnett shouted: "They need a little lesson. They may get away if they like". These were to be his last words. On July 13, 1861 General Robert Selden Garnett was killed instantly while directing the conduct of his rear guard after the sharp engagement at Carrick's Ford, on Cheat River. In deference to Garnett's heroism during the Mexican War, a Union honor guard conveyed the body to his family under a truce flag. He was the West Point classmate and cousin of Confederate General Richard B. Garnett who was killed in action at Gettysburg. He was greatly respected by soldiers and officers on both sides of the war. Garnett had the distinction of being the first general officer to be killed in the Civil War. He was a brave and skilful officer, of whom the South expected much, but who did not have opportunity to fulfill the promise of his military training, according to
http://freepages.genealogy.rootsweb.com/~mysouthernfamily/
1870- the first medal of honor to a Jewish solider was conferred upon Sergeant Leopold Karpeles of Springfield, MA, who, while serving as flag bearer, rallied the retreating troops at the Battle of the Wilderness, near Fredericksburg, VA.
1879-Massachettes was the first state to pass a factory inspection law. It provided that the governor appoint two or more of the district police to act as inspectors of factories and public buildings.
1877- Writer Alice Toklas birthday; best known as the was the life partner of U.S. author Gertrude Stein. She published Stein's letters and wrote her memoirs.
http://www.tamu.edu/mocl/picasso/news/nytimes3867.html
http://webtext.library.yale.edu/xml2html/beinecke.stein1.con.html
1899-Birthday of Ellis Wilson, African American artist born at Mayfield, KY, and died at New York, NY, January 1,1977,. Wilson painted realistic portrayals of African Americans at work and at play. In 1944 he was awarded a Guggenheim fellowship. He visited South Carolina, painting city scenes and fishing towns. In the 1950's, Wilson took a revelatory trip to Haiti which changed the way he painted Unable to not any facial features on the Haitians, he painted from a distance. Wilson began painting flat, stylized silhouettes, Haitian Funeral Procession remains Wilson's most popular an accessible painting.
http://www.ket.org/elliswilson/
http://www.tfaoi.com/aa/1aa/1aa488.htm
http://www.allposters.com/gallery.asp?aid=85097&item=308663
http://www.amazon.com/exec/obidos/ASIN/0813109809/ref=ase_avsearch-bkasin-20/
002-9713331-5503223
1900 - Train engineer Casey Jones was killed when trying to save the "Cannonball Express" as it highballed its way through Vaughn, MS. His real name was John Luther Jones. http://www.taco.com/roots/caseyjones.html
http://www.watervalley.net/users/caseyjones/home.htm
http://www.caseyjones.com/pages/new_page_1.htm
http://www.trainweb.org/caseyjones/home.html
1912-Birthday of Eve Arden - U.S. actor. EA is perhaps best remembered as Miss Brooks in the television series Our Miss Brooks which netted her Emmy awards. She was also nominated for a supporting role Academy Award in the movie Mildred Pierce (1945), one of her many "best friends" roles. She was featured in more than 100 motion pictures. Because of her impeccable comic timing, she was often cast as the heroine's sarcastic, wisecracking best friend. She also was a regular draw on Broadway.
1923--Jazz bass player Percy Heath birthday
http://www.allaboutjazz.com/REVIEWS/R1298_46.HTM
http://www.phillymusic.org/stars/1993hb.html
1929-Country singer Johnny Horton was born in Tyler, Texas. His "Battle of New Orleans" sold a million copies in 1959 as did his 1960 recording of "North to Alaska," the title song from a John Wayne movie. Horton was killed in a car crash in Milano, Texas on November 5th, 1960.
http://www.angelfire.com/ab2/Horton/biography.html
http://www.amazon.com/exec/obidos/tg/stores/artist/glance/-/55512/ref=m_art_dp/
002-9713331-5503223
1931—birthday of guitarist Jimmy Lee "Lonesome" Robinson, Chicago, IL
http://www.bayfrontblues.com/biography/jimmy_lee_robinson.htm
1933-Country superstar Willie Nelson was born in Abbott, Texas. He first gained fame as a songwriter. Among his compositions are two that have become standards in country music - "Family Bible" and "Night Life." After recording 18 albums for RCA, he fled Nashville in the early 1970s' for Austin, Texas, where, with Waylon Jennings, he became the leader of the "Outlaw" country movement. Nelson later turned his attention to updating such pop standards as "Stardust" and "Over the Rainbow," which were played heavily on both pop and country radio stations.
http://willienelson.com/
1939 - The first railroad car equipped with fluorescent lights was put into service. The train car was known as the "General Pershing Zephyr".
http://gowest.coalliance.org/cgi-bin/imager?00073198
http://www.rypn.org/Editorials/zephyr/dpl.htm
1939 - Baseball's 'Iron Horse', Lou Gehrig, played his last game with the New York Yankees .
1939-Birthday of Ellen Taaffee Zwilich - U.S. classical composer. She was the first woman to obtain a doctorate at the Julliard School of Music. She won the Pulitzer Prize for Music.
1940 - Jimmy Dorsey and his band records the song that was to become their theme. It went on to become one of the most familiar big band themes of the era.
It includes his famous alto sax solo and was not his last big hit
("So Rare" in the fifties, one of the first I learned to play solo.)
http://www.redhotjazz.com/jimmy.html
1940 - Belle Martell was licensed in California by state boxing officials to be the first American woman prize-fight referee!
1943- Bobby Vee (Robert Velline) is born in Fargo, N.D. His biggest hit is the No. 1 song ``Take Good Care of My Baby'' in 1961.
http://www.bobbyvee.net/
1944 - The New York Giants beat the Brooklyn Dodgers 26-8
very badly. The game set a major-league record for runs driven in by a team in a single game.
1945 - "How would you like to be queen for a day!" That opening line, delivered by host, Jack Bailey, was first heard on Mutual radio on this day. The first "Queen for a Day" was Mrs. Evelyn Lane. Years later Bailey would take the show to TV for a long, popular run.
1945 - Arthur Godfrey began his CBS radio morning show. His theme was "Seems Like Old Times". "Arthur Godfrey Time" ran until this very same day in 1972. Godfrey's show was different in that he used live talent and not records. His popularity with listeners was the major reason that several sponsors gave Godfrey the freedom to ad-lib their commercials and, from time to time, joke about the products as well. He was the first to broadcast live from Hawaii, where he was given credit by United Airlines for greatly increasing tourism to the area.
http://timvp.com/arthurg.html
1947 - Maps had to be changed as Boulder Dam was changed back to its original name, Hoover Dam. Some people, mostly those who live in the community of Boulder, Nevada, still refer to the dam as Boulder Dam. It is a local joke there, where residents were recorded saying on CBS radio, " It was a dam shame," which was edited out by many local stations as being "blue material."
1948-The Organization of American States founded. This regional alliance was founded by 21 nations of the Americas at Bogotá, Columbia. Its purpose is to further economic development and integration among nations of the Western hemisphere, to promote representative democracy and to help overcome poverty. The Pan-American Union, with offices at Washington, DC, serves as the General Secretariat for the OAS.
1952—Top Hits
Wheel of Fortune - Kay Starr
Anytime - Eddie Fisher
Blacksmith Blues - Ella Mae Morse
(When You Feel like You're in Love) Don't Just Stand There - Carl Smith
1952 -In his final at-bat before leaving to fight in the Korean War, Ted Williams hits a game winning two-run home run to beat the Dizzy Trout and the Tigers. Fittingly, the Fenway faithful was there to celebrate Ted Williams' Day.
1953 - Frank Sinatra cut his first session with Nelson Riddle at Capitol Records in Hollywood. Sinatra's new musical style, under Riddle's direction, brought him back into the limelight, and a chance for Hollywood fame.
1955 - University of Iowa men students conducted panty raids at women's dorms. Some say the Hawkeyes were still celebrating their February 28th basketball win (72-70) over the Golden Gophers of the University of Minnesota. Others think the men were celebrating the fact that enough snow had melted after the long winter to make it possible to find the women's dorms again. In any case, panty raids became the in thing to do at colleges everywhere.
1960—Top Hits
Stuck on You - Elvis Presley
Sink the Bismarck - Johnny Horton
Sixteen Reasons - Connie Stevens
He'll Have to Go - Jim Reeves
1961-Willie Mays of the San Francisco Giants became the eight player in major league history to hit four home runs in a single game. Mays performed the feat at Milwaukee County Stadium as the Giants beat the Braves, 14-4.
http://www.baseballhalloffame.org/hofers_and_honorees/hofer_bios/mays_willie.htm http://sportsillustrated.cnn.com/baseball/mlb/all_time_stats/players/m/42662/index.html
1964 - TV sets would be drastically different after a ruling by the FCC stating that all TV receivers should be equipped to receive both VHF (channels 2-13) and the new UHF (channels 14-83). As a result, TV dealers scrambled to unload their VHF-only models as fast as possible. Antenna manufacturers were kept busy, as the new UHF receivers required new antennas too. A new set of channels were available, primarily for local community broadcasting, as the Federal Communication Commission foresaw local television broadcasting and perhaps news, food reviews, and special interest viewing. It was not until Cable broadcasting made the costs of transmission so low that the channels became popular and today competes with the "four" major networks.
1967-Muhammand Ali was stripped of his world heavyweight boxing championship when he refused to be inducted into military service. Said Ali," I have searched my conscience, and I find I cannot be true to my believe in my religion by accepting such a call.' He had claimed exemption as a minister of the Black Muslim religion. He was convicted of violating the Selective Service act but the Supreme Court reversed this decision in 1971,.
1968—Top Hits
Honey - Bobby Goldsboro
Cry like a Baby - The Box Tops
Young Girl - The Union Gap
The Legend of Bonnie and Clyde - Merle Haggard
1969- The Fifth Dimension are awarded a gold single for "Aquarius/Let the Sunshine In," a medley from the hit rock musical "Hair.
1970-President Nixon announced the US was sending troops into Cambodia in an attempt to destroy the "sanctuaries" from which men and materiel were infiltrated into South Vietnam. This sparked widespread protests on the home front, including a march on Washington and the closure of many American colleges and universities. Protests immediately began across the United States Five days later National Guards shoot at students, killing four of them at Kent State, Ohio Allison Krause,19; Sandra Lee Scheur, 20; Jeffrey Glenn Miller,20, and William K. Schroeder, 19).
1970- Billy Williams of the Cubs becomes first National League player to play 1000 consecutive games.
1973-In a televised address on Watergate, President Richard Nixon announced he had accepted the resignations of his chief of staff H.R. Haldeman, domestic policy assistant John Ehrlichman, counsel John Dean, and Attorney General Richard G. Kleindienst. He denied any involvement in the Watergate break-in or any subsequent cover-up.
1975- Communist troops moved into Saigon and 1,000 Americans in the city were hastily evacuated. Thousands of South Vietnamese also tried to flee. The surrender announcement came 21 years after the1954 Geneva agreements divided Vietnam into North and South. The last American troops had left South Vietnam in March, 1973. Today it is a "National Holiday" commemorating the fall of Saigon to the Communists in 1975, ending the Vietnam War.
1976—Top Hits
Disco Lady - Johnnie Taylor
Let Your Love Flow - Bellamy Brothers
Right Back Where We Started From - Maxine Nightingale
Together Again - Emmylou Harris
1976-- The Betsy Ross Bridge is the first major bridge named for a woman in the U.S. It spans the Delaware between Philadelphia and Pennsauken, N.J.
1979 - No. 1 Billboard Pop Hit: ``Reunited,'' Peaches & Herb.
1984—Top Hits
Against All Odds (Take a Look at Me Now) - Phil Collins
Hello - Lionel Richie
Hold Me Now - The Thompson Twins
Right or Wrong - George Strait
1985 - The National Basketball Association set an all-time season attendance record as 19,506,355 fans attended games in arenas around the league. Seven NBA cities -- Boston, Chicago, Houston, Dallas, Detroit, Los Angeles and Philadelphia -- drew over a million fans each in the 1984-85 basketball season.
1987 - Three more compact discs of music by The Beatles went on sale for the first time. The discs were "Help!", "Rubber Soul" and "Revolver". Again, the Beatles made the top ten.
1987 - Thunderstorms developing along a cold front produced severe weather in Idaho, Utah, Wyoming and Montana. Thunderstorms produced wind gusts to 100 mph in Lincoln, Mineral and Sanders counties. Twenty-three cities in the central and southeastern U.S. reported record high temperatures for the date. Memphis TN was the hot spot in the nation with a record high of 94 degrees
1988- Montreal native Celine Dion won the Eurovision Song Contest for Switzerland with her performance of the ballad "Don't Leave Without Me (Ne Partez Pas Sans Moi)." Dublin was host of the contest, watched by an estimated 600-million TV viewers.
1988-During a game between the Cincinnati Reds and the Yew York Mets, Reds manager Pete Rose, objecting to a delayed call by umpire Dave Pallone, shoved Pallone twice after the ump accidentally poked Rose in the cheek. Rose was fined $10,000 and suspended for 30 days.
1988—Top Hits
Wishing Well- Terence Trent D Arby
Anything For You- Gloria Estefan
Angel- Aerosmith
Where Do Broken Hearts Go- Whitney Houston
Pink Cadillac- Natalie Cole
1990 - Late afternoon and evening thunderstorms produced severe weather in southern Virginia and the Carolinas, with tennis ball size hail reported southeast of Chesnee SC. Thunderstorms moving over the Chesapeake Bay flooded U.S. Highway 50 on Kent Island MD with several inches of water resulting in a seventeen-mile long traffic jam.
1992 -the heat was definitely on in the central US. The following cities set record high temperatures not only for the date but for the month of April as well: Valentine, Nebraska 100 degrees, North Platte, Nebraska 98 degrees, Colorado Springs, Colorado 87 degrees, Denver, Colorado 90 degrees, Casper, Wyoming 84 degrees, and Cheyenne, Wyoming 83 degrees. the past month was .3 degrees below normal at Raleigh, North Carolina. This ended an amazingly long streak of 27 consecutive months of normal or above normal temperatures. The streak began in January 1990. The previous record streak of 11 months extended from July 1912 to May 1913.
1997- Ellen DeGeneres, on her several season show "Ellen," declared on television she was a lesbian. The first regularly appearing homosexual character in a television situation comedy was Jodie Dallas, played by comedian Billy Crystal beginning in 1977 on the series "Soap."
2001--The San Francisco Board of Supervisors passed a measure 9-2 to allow city employees medical benefits for a sex change.
NBA Finals Champions This Date
1971 Milwaukee Bucks
--------------------------------------------------------------

Basketball Poem
Fast Break
In Memory of Dennis Turner, 1946-1984
Edward Hirsch
A hook shot kisses the rim and
hangs there, helplessly, but doesn't drop,
and for once our gangly starting center
boxes out his man and times his jump
perfectly, gathering the orange leather
from the air like a cherished possession
and spinning around to throw a strike
to the outlet who is already shoveling
an underhand pass toward the other guard
scissoring past a flat-footed defender
who looks stunned and nailed to the floor
in the wrong direction, trying to catch sight
of a high, gliding dribble and a man
letting the play develop in front of him
in slow motion, almost exactly
like a coach's drawing on the blackboard,
both forwards racing down the court
the way that forwards should, fanning out
and filling the lanes in tandem, moving
together as brothers passing the ball
between them without a dribble, without
a single bounce hitting the hardwood
until the guard finally lunges out
and commits to the wrong man
while the power-forward explodes past them
in a fury, taking the ball into the air
by himself now and laying it gently
against the glass for a lay-up,
but losing his balance in the process,
inexplicably falling, hitting the floor
with a wild, headlong motion
for the game he loved like a country
and swiveling back to see an orange blur
floating perfectly though the net.
--------------------------------------------------------------

SuDoku
The object is to insert the numbers in the boxes to satisfy only one condition: each row, column and 3x3 box must contain the digits 1 through 9 exactly once. What could be simpler?
http://leasingnews.org/Soduku/soduko-main.htm
--------------------------------------------------------------

Daily Puzzle
How to play:
http://www.setgame.com/set/puzzle_frame.htm
Refresh for current date:
http://www.setgame.com/set/puzzle_frame.htm
--------------------------------