Special Assets Workout Officer,
San Francisco, CA
5+ years collection experience work-out commercial accts. equip. finance/leasing-
click here for more info
About the Company: Bank of the West and its subsidiaries are equal opportunity/affirmative
action employers.


Monday, April 7, 2008
Headlines---
Time to Start Looking
Four Proven Job Search Methods
Classified Ads---Help Wanted
Cartoon---Santa off Season
Top Stories - March 31--April 4
Leasing Media Web site rankings
"C" and "D" Credit Days
Leasing News "Story Credit List"
Leasing 102 by Mr. Terry Winders, CLP
Structures for Vendor programs
Bob Kieve, Mr. San Jose
Lenders retreat/housing market plummets
Saw subprime meltdown coming
Lakeland Bank President & CEO retires
News Briefs---
"Gimme that Wine"
Calendar Events
Snapple Real Facts
Today's Top Event in History
This Day in American History
Spring Poem
SuDoku
Daily Puzzle
GasBuddy
Provence, France-Vacation
News on Line---Internet Newspapers
Eugene, Oregon
######## surrounding the article denotes it is a "press release"
------------------------------------------------------------------

Time to Start Looking
by Christopher Menkin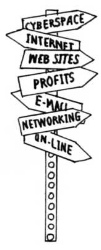 My father told me a long time ago the best time to start looking for a job is when you have just started one. I never took him serious about this advice as I was too busy learning my role, working, having fun, and perhaps later, I thought about making more money or improving my career.
When I was younger, I never worried about finding another job. It usually was when a new regime was coming in or signs of an economic downturn, or at the time, when our ratings (I was in radio and TV news) were slipping. One of the things in preparing to look for work is not only up-dating your resume, but practicing job interviews. A long time ago I learned to go on interviews to jobs I wasn't really very interested in just to practice what I was going to say and not going to say. Also I might change my mind about a company or position, too, as the interviewer, if interested, could promote why I should choose to work for them. You certainly also behave better in an interview when you don't need a job, but are considering improving your career.
With banks, finance, and leasing companies heading into slower and down times, plus more competition for your present position, now is the time to seriously think about your opportunities. This is more important for executive as the higher up in your organization, the less opportunities exist for a similar or higher position in a down economy.
Believe me, I remember being out of work. I also remember looking for a job and it certainly was a "campaign." I also remember often being told, "No, you are overqualified for this job.
(... and if a position comes up, you'll leave us, they were thinking.) "
The most difficult thing to do is to sell you. Recruiters are excellent at presenting you, and we certainly recommend professional recruiters for any position you are seeking. They help with resumes, with letting you know what is in the marketplace, and perhaps in negotiating other benefits to your favor. I have a long time client who heads a law firm who represents nothing but the presidents and top executives in employment contracts and benefits. They charge $500 to $700 an hour; even negotiate with corporate human resource attorneys, and even in this economy, keep expanding due to the demand for their expertise.
The message here: go to a recruiter or an employment agency in your field, and also look for yourself.
accountingweb.careerbank.com
www.adams-inc.com
www.affinitysearch.com
www.bajobs.com
www.BayJobs.com
www.careerbank.com
www.careerpath.com
www.craigslist.org
www.credittoday.com
www.elaonline.com
www.FinanceLadder.com
www.goldenparachute.com
www.Headhunter.net
www.hotjobs.com
www.jobs.net
www.jobsearchusa.org
www.JobSpin.com
www.jobsinthemoney.com
www.lessors.com
www.MarketingJobs.com
www.monitordaily.com
www.monster.com
www.monstertrak.monster.com/
www.Postonce.com
www.RecruiterConnection.com
www.resumeblaster.com
www.theleasebog.com
www.vault.com
www.vetjobs.com
www.worktree.com
Leasing News classified employment ads are free to those looking for a job. Don't overlook that Leasing News reaches a larger audience of potential employers. Attorneys, credit analysts, operation managers, as well as salesmen, sales managers; plus we get e-mails and direct telephone calls from employers and recruiters. And don't forget our classified ads, as many companies also have other positions open, not just the one they are advertising for.
To post a free classified ad:
http://www.leasingnews.org/Classified/Jwanted/Jwanted-post.htm
To View current ads:
http://www.leasingnews.org/Classified/Jwanted/Jwanted.htm
--------------------------------------------------------------

Four Proven Job Search Methods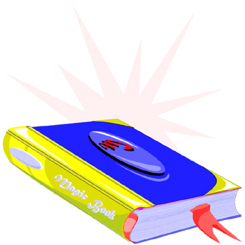 By Barbara Safini
There are four core methods involved in a successful job search, and I encourage candidates to use all of them. When you're in search mode, looking for a job is your full–time job and you should plan to dedicate 35–40 hours per week to your search if you're currently unemployed, or a smaller percentage of that if you're searching while employed. Here's a quick rundown of the four proven job search methods.
Job Boards
When using the boards, you need to be as strategic as possible in your approach, because there's an enormous amount of information posted on the boards and employers receive multiple responses for each position they post. One of the best strategies for managing your presence on the job boards is to stick with niche boards that best match your professional level, industry, or job function. Spend time on a board that claims to be all things to all people, and you risk losing valuable time.
Targeting niche boards allows you to be a "big fish in a smaller pond" and may help garner more immediate recognition from a hiring authority. For example, a senior–level executive is generally better off creating a presence on a six–figure job site than on a general job board that posts jobs at all professional levels. Another way to optimize your time spent on the boards is to set up job alerts based on keywords and geographical preferences to streamline the amount of time spent on the boards, and optimize the amount of relevant leads.
Recruiters
A recruiter can be a great ally during your search, but keep in mind that recruiters are generally only going to be interested in your candidacy if your skill set matches a position in their current job requisition portfolio. In addition, executive recruiters can only expose you to the positions from the companies that are willing to pay a recruiter to manage the search process. When you partner with a recruiter, you only get to see a small percentage of the available jobs in the market. However, the job leads that you do find through your work with recruiters may be more targeted and suited to your goals and experience.
Cold Calling
Successful job seekers often find their next job by cold calling potential decision makers in companies for which they'd like to work. You may also send an unsolicited letter to these people. By creating a marketing letter that communicates your skills, accomplishments, and value–add, you can attempt to forge relationships with key people in your target companies. The goal of the letter is to build a relationship with people in companies where no relationship existed before. If you can create and nurture a relationship before there is a need to fill a position, you are much more likely to be considered as a candidate when an opportunity becomes available, because you're now part of the inner circle of contacts within the company. This method takes work and time, but may not yield immediate results. However, if these new relationships are nurtured over time, they can grow into great opportunity.
Networking
Networking is the art of exchanging information continuously and graciously with members of your professional and social communities. People are more likely to share information with people they know and trust. Sharing information about job leads comes naturally in networking circles. Attempt to give more than you get and don't keep tabs on your goodwill versus someone else's and eventually you will find that you can almost always find a connection for whatever you need… whether it's a recommendation for a great restaurant, advice on a project, or a tip on a job lead. Yes, it's a lot of work, but it is quite rewarding to help others and receive their help in return.
Barbara Safini, owner of Career Solvers, has over twelve years of experience in career management, recruiting, executive coaching, and organizational development. Ms. Safani partners with both Fortune 100 companies and individuals to deliver targeted programs focusing on resume development, job search strategies, networking, interviewing, and salary negotiation skills
http://www.careersolvers.com/
--------------------------------------------------------------

Leasing Industry Help Wanted
Collector

Collector
Lake Success, NY
Full time, entry or jr. level collector, auto and/or equip collection exp. preferred. Resume: fax 718-392-5427
attn: Ed Kaye/Eric Coolbaugh
About the Company: Advantage Funding is the leader in automotive and equipment lease financing, Lake Success, NY.


Document Processor

Documentation Processor
New York, NY.
Mid-Town New York office seeking Documentation Processor with approximately 3 years experience. Click here for details.
Leasing Sales Representative

Leasing Sales Representative
Long Island, NY
Hiring experienced or new to business sales reps. Transactions in all states / all industries. Send resume to: info@sterlingcap.net or fax 631-414-7571.
About the Company: Sterling Capital Leasing, LLC is a national small ticket/middle market leasing company

Special Assets Workout Officer

Special Assets Workout Officer,
San Francisco, CA
5+ years collection experience work-out commercial accts. equip. finance/leasing-
click here for more info
About the Company: Bank of the West and its subsidiaries are equal opportunity/affirmative
action employers.


--------------------------------------------------------------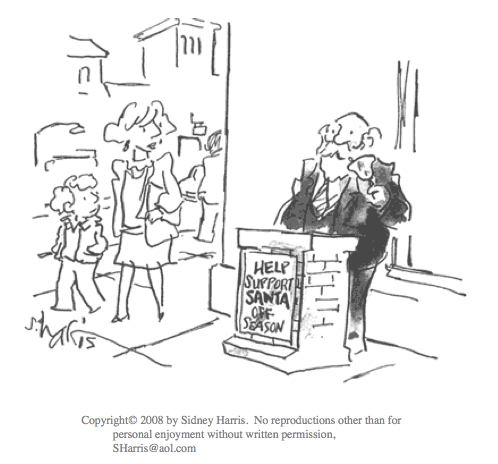 --------------------------------------------------------------

Top Stories - March 31--April 4
Here are the top ten stories most "opened" by readers last week:
(1) Credit is turning down more leasing deals
http://www.leasingnews.org/archives/April%202008/04-04-08.htm#credit
(2) Resource America—Parent of LEAF
http://www.leasingnews.org/archives/April%202008/04-04-08.htm#leaf
(3) No Surprise about CIT
http://www.leasingnews.org/archives/April%202008/04-04-08.htm#cit
(4) PFF expects $120 Million loss
http://www.leasingnews.org/archives/April%202008/04-02-08.htm#pff
(5) CIT holding its own
http://www.leasingnews.org/archives/April%202008/04-02-08.htm#cit
(6) Bulletin Board Complaint
Omega Capital Partners, Austin, Texas
http://www.leasingnews.org/archives/March%202008/03-31-08.htm#bbc
(7) (Tie)
Look out for Hotel computers!
http://www.leasingnews.org/archives/March%202008/03-31-08.htm#comp
(7) (Tie)
Studebaker-Worthington sale in "escrow"
http://www.leasingnews.org/archives/April%202008/04-04-08.htm#escrow
(8) Marlin Business Service Stock
http://www.leasingnews.org/archives/April%202008/04-02-08.htm#marlin
(9) Leasing Conference Attendance report
http://www.leasingnews.org/archives/April%202008/04-04-08.htm#conf
(10) Leasing 102 by Mr. Terry Winders, CLP
"Liens for equipment on Lease"
http://www.leasingnews.org/archives/March%202008/03-31-08.htm#102
--------------------------------------------------------------

Leasing Media Web site rankings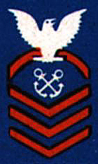 Thank you, readers, for continuing to make Leasing News the most read leasing trade publication on the World Wide Web.
Quantcast.com count (Rank, lower the better):
Leasing News: 4,522
Monitordaily.com 1,214,512
Elfaonline.org: 3,366,400
Lessors.com 5,699,041
Alexa is not as accurate as the companies who actually measure web site traffic such as Quantcase.com.
Alexa Ranks Leasing Media Web Sites
| | | | |
| --- | --- | --- | --- |
| Rank | | | |
| 1. | 219,756 | | www.leasingnews.org Leasing News |
| 2. | 326,548 | | www.aba.com American Bankers Association |
| 3. | 348,440 | | www.lessors.com eLessors Networking Association |
| 4. | 571,624 | | www.monitordaily.com Monitor Daily |
| 5. | 614,314 | | www.naelb.org* National Assoc. of Equip Leasing Brokers |
| 6. | 930,902 | | www.elfaonline.org** Equipment Leasing and Fin. Association |
| 7. | 1,157,931 | | www.cfa.com Commercial Finance Association |
| 8. | 1,196,184 | | www.ibaa.org Ind Community Bankers of America |
| 9. | 1,227,232 | | www.iicl.org Institute of International Container Lessors |
| 10. | 1,924,603 | | www.uael.org United Association of Equipment Leasing |
| 11. | 2,071,588 | | www.leasefoundation.org Equip. Leasing & Fin Fndn |
| 12. | 2,530,888 | | www.leasinglife.co.uk The Journal for Asset Finance |
| 13. | 4,210,380 | | www.aglf.org Assoc of Government Leasing Financing |
| 14. | 4,399,191 | | www.eael.org*Eastern Association of Equipment Leasing |
| 15. | 5,754,291 | | www.us-banker.com U.S.Banker |
| 16. | 6,256,159 | | www.Leasingpress.com Leasing Press |
| 17. | 6,820,995 | | www.leasingnotes.com Leasing Notes |
| 18. | 7,778,700 | | www.executivecaliber.ws Exec Caliber-Jeffrey Taylor |
| 19. | 10,692,064 | | www.clpfoundation.org CLP Foundation |
| 20. | 11,615,416 | | www.nationalfunding.org The National Funding Assoc |
| 21. | 12,561,264 | | www.leasecollect.org Lean -Lease Enforcement Att Net |
| 22. | No Data | | www.leasechat.com Lease Chat |
| 23. | No Data | | www.efj.com Equipment Financial Journal |
| 24. | No Data | | www.leaseassistant.org Lease Assistant |
David G. Mayer's Business Leasing and Finance News is not included in the Alexa report list as it does not have its own individual site and Alexa finds Patton Boggs, LLP Attorneys at Law. The rating is not valid as it includes all those who visit and communicate with the law firm. When Business Leasing and Finance News has its own individual web site, it will be included in the Alexa survey.
www.leasingblog.com is part of a blog network and actually rating of the specific site is not possible. At present they state they have 500 subscribers.
*It should also be noted that two web sites have their "list serve" posted via their site, meaning their e-mails are counted as a visit to the site, whereas they are "list serve" communication. These are technically visits to the web site, but primarily to use "list serve."
**ELFAonline.org This site has changed since ELAonline.com. At one time, viewers were referred to the new web site. It now appears that most are now on the new site. There was some "double-counting," but we believe this figure is fairly accurate and in future months will show the consistent rating.
These comparisons are compiled by Leasing News using Alexa and should be viewed as a "sampling," rather than an actual count from the website itself. Other than as noted above, we believe the ratings are reflective as most have stayed in the same position, basically, for over a year.
The Alexa tool bar works on most browsers.
They are partnered with Google.
You may download their free tool bar A graph and analysis of the last three months are available.
( Note: the lower the number, the higher you are on the list. It is based on all web sites. Leasing is only a very small part of the various sites such as Yahoo, MSN, Google, etc. )
--------------------------------------------------------------

"C" and "D" Credit Days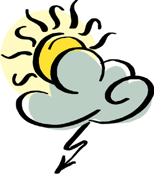 As credit analyst find more time to turn down deals, or perhaps raise the bar for acceptance, depending on your viewpoint, brokers and lessors connected to investors, partners, or just plain cash, will be able to obtain the margins they require.
Often programs are set-up for structure, as many leasing companies started out in "C" and "D" paper, including CIT and others who have forgotten their roots.
The Leasing News lists of "Story Credits" are companies who put all types of deals together, particularly the tough ones. A rising company is:
In this transaction, the broker commission was $14,500:
"This deal was sent to us by Sandra Easley at Asset Commercial Lending in Webster, Texas, " said Mae G. Philpott, Eastern Region Marketing Manager, Dakota Financial. " The customer wanted 10 Freightliner trucks so that he could start a hauling company because he had so many contracts in place already.
"The customer had a limited credit history with a few medical collections and not many open credit lines. His TransUnion credit score was undefined due to a lack of credit history. This qualified him for Dakota's Primary Program. The customer was able to put up approximately half of the total cost of the trucks as a security deposit for the transaction.
"With this deposit, Dakota did not require any additional assets because we already had the needed 2:1 total collateral to funding ratio
"Once the documents were sent back by the lessee and cosigner, this deal ran rather smoothly. By the time the insurance was finalized, all 10 vehicles were ready to be picked up at the vendor and Dakota funded the deal with no delays."
She also noted that because the broker submitted and funded the deal during their March Madness promotion, the broker earned a new Flat Panel HDTV on top of her commission!
Synopsis of the Deal:
Client: Start-up Hauling Company
Credit Score: N/A
Equipment Being Leased: (10) 2003 Freightliner CL120
Cost: $285,500
Security Deposit: $140,000
Total Up Front Costs: $500 documentation fee + First payment in advance of $7,226
Additional Collateral: N/A
Total Collateral Value: $285,000
Homeowner: Yes
Monthly Payment: $7,226
Amount Funded: $145,500
Commission Paid: $14,500
East of the Mississippi river:
Mae G. Philpott
Eastern Region Marketing Manager
Charlotte, NC
p: 310.696.3030 x122
f: 310.696.3035
mae@dakotafin.com
West of the Mississippi river:
Scott Woodring
Vice President, Sales & Marketing
Fort Collins, CO
p: 310.696.3030 x126
f: 310.696.3035
swoodring@dakotafin.com
Previous story on how they work:
http://www.leasingnews.org/archives/September%202007/09-24-07.htm#caf
--------------------------------------------------------------

Leasing News "Story Credit List"
These companies specialize in "C" and "D" credits, often new businesses, or businesses where the principal(s) have Beacon score around 600 or previous difficulties; meaning to become comfortable with the credit and financial situation you need to learn the "story" to make a positive decision, often requiring further security, shorter term, or additional guarantors. Many of these companies may also be a "B," but appear otherwise without the "story" to understand the full financial picture.
If the company is known for accepting "subprime leasing," particularly if noted in their advertising and/or web site, it is so noted:
Leasing Associations: All non-profit leasing associations are abbreviated. To see the full name and learn more about the association, please click here.
BBB - Better Business Report | CBB - Leasing News Complaint Bulletin Board
| CNI - Current News Information
All Leasing News Lists
"The List"
--- Mergers, Acquisitions & Changes
"The Good, the Bad and the Ugly"--
--------------------------------------------------------------

Leasing 102
by Mr. Terry Winders, CLP
Structures for Vendor programs.
All vendors want the lowest rate possible and for you to except all credits with them getting a very large fee incentive to send you their business. Plus they will tell you once a week how someone else has offered them better everything! The real truth is they need consistency and a fast turnaround on rejections. The longer you take to say no is usually a good way to lose a vendor. Cheap rates will put you out of business with no remorse from the vendor as he just moves on to the next Lessor who thinks he can lose money in the beginning to win over the vendor. Poor thinking! The best method for retaining a vendors business is creativity in structuring.
Structuring for vendors has its pluses and minuses'. You do not have access to the end user so you have to be creative in lease program presentation. Too begin with never offer a money over money rate card with only 36, 48, or 60 payment plans. This invites rate comparisons and rate are not what encourage people to lease. Provide them a chart that has payment factors from 33 months to 63 months so in the first column you have 30 different rate factors. When the vendor's salesperson asks what the customers budget calls for and then divides the equipment cost into it, it will present a factor that can be compared to your rate chart and the closes factor on the chart will give you the term. Allow the term to be decided by the payment request instead of pressing it into 36, 48,or 60. Customers react to this much better than payments that do not fit the budget.
The next column in your rate chart may offer a true lease with a FMV purchase option. The residual may require you to provide a new rate card just for true leases with three columns for different residual amounts such as 16% for light use, 8% for average use and 4% for heavy use. Then there would have to be a different rate card for each quarter or with the increased 50% boost for depreciation this year may be even monthly. Remember a true lease requires a different payment depending on the month of commencement to retain yield resulting in twelve different factors for each month of the first year.
Another column could be a prepaid purchase option program where the lessee prepays the purchase option by giving the Lessor cash equal to the fixed purchase option at the beginning of the lease. This becomes a prepaid expense and stays on the lessee's balance sheet as an asset. It becomes a liability on the Lessor's balance sheet offset by cash as an asset. This is not a true lease but is a money over money transaction because the Lessor has clearly sold the asset to the lessee at the start of the lease. Therefore the payments are going to reflect on a 90% advance by the Lessor hence lower payments. Accounting requires the rate to be reflective of the equipment cost for the lessee making the interest rate look extremely low. This is good for financial statement presentations for small businesses.
In different parts of the country, and in different industries, seasonality is required in the payment structure. It is fairly easy to determine which months should be skipped or reduced so create rate charts with these adjustments and provide them to your vendor sales staff.
Some tricks that are used to make payments look lower are requiring an additional twelve months of payments if the equipment is not purchased at lease termination. This allows for a large residual with no risk because a 72 month lease can be presented as a 60 month lease with three end of the lease options. Purchase for FMV with a minimum purchase price, renew the lease, or return the equipment based on a requirement to return it after an additional 12 months of rent. The lease is sold as a 60 month lease when it is in fact a 72 month lease.
Another trick is to call the lease a 60 month lease but have the first payment required on delivery and then in the payment sections of the lease a requirement for 60 additional payments in arrears with the next payment due on the last day of the first month. This is a 61 payment lease confined to 60 months. The payments look cheaper and unless you read the payment requirements very closely it can be missed by the lessee until it is too late.
Occasionally the lessee is a start up and no one wants to take a chance so offing the vendor a program that looks like a rental but could lengthen into a full term lease may work if the vendor is prepared to accept recourse for the first six to nine months. What you do is to determine the wholesale value of the equipment nine months out and then create a payment to reduce the balance from the cost to the wholesale value or whatever the vendor is willing to put it back into inventory for plus your standard margin and then create a payment schedule for the remainder of a standard term, The results are the vendor is on recourse for the first nine months and then the lessee has an option to return the equipment or continue the lease for the balance of the term at the lower payments. If the customer makes it to the end of the nine months at the higher payments they can make the balance of the payments at the lower amount.
This is only the start of the many programs vendors request of Lessor's. Usually programs are created based on the use of the equipment and the needs of the vendors customers. Go in and discuss these programs with the vendors and request how you can support their selling effort. Do not go in and show them "your programs" instead show them your flexibility and willingness to work around their business.
Mr. Terry Winders, CLP, has been a teacher, consultant, expert witness for the leasing industry for thirty years and can be reached at leaseconsulting@msn.com or 502-327-8666.
He invites your questions and queries.
Previous #102 Columns:
http://www.leasingnews.org/Conscious-Top%20Stories/Leasing_102/Index.htm
--------------------------------------------------------------

Leasing News Advisory Board Member Biography
Bob Kieve, Mr. San Jose
Bob Kieve joined the Leasing News Advisory Board on February 4, 2005. He is most likely our oldest member, 86; perhaps, one of the most experienced radio broadcasters, commentators, with the most public experience. Not only is his "Mr. San Jose," an award given to him for all his community service, but has served in the good will category through out the world and was one of President Dwight Eisenhower's speech writers for three years. He has many stories about "Ike," a person he greatly admired.
Bob was very active with the San Jose Chamber of Commerce as well as the San Jose Symphony and its successor, Symphony Silicon Valley, "...which IS in the black, chiefly because of the efforts of its CEO, Andrew Bales."
Bob has served on many non-profits in active positions from president to chairman of committees, too numerous to mention here.
It is his writing skills, and as important, his ability as a commentator on San Francisco Bay area radio that he is most known to the local public. His commentary is always full of wit, common sense, sophistication, and Bob is definitely known to speak his mind. Whether you agreed or did not agree with him, it was a pleasure to hear his commentary.
Bob today serves more as a mentor, someone you want to be when you grow up. When asked, he participates with his opinion on subjects and positions on Leasing News, although he is not in the equipment leasing business. He is a broadcaster. The internet is the newest median. He was one of the first to be "on line" and appreciate the direction the World Wide Web is heading. He still is very active, someone you look forward to in getting an e-mail.
Leasing News asked him the four questions advisors have been requested to respond:
1. The biggest issue facing our business is similar to the issues facing many other businesses: our world is changing so dramatically, because of the advances of technology that we all have to find ways of keeping up. The radio business is keeping up through its marriage with the internet.
2. The advice I'd give a young person entering our business today is: get a truly rounded education. Learning only the crafts needed today really isn't enough. Too many kids are "majoring" in something our educational institutions are calling "communications." Learning about communicating is of limited value if you haven't got anything to communicate. A liberal education is still essential.
3. I attribute what success I have to the fact that my mother was right when (to my irritation) she responded to every one of my setbacks by saying: It's all for the best, Bob; you'll see that everything is for the best." She WAS right. Every setback I had, every disappointment had a good result. Example: When, working in Rochester, NY, I formed a company to buy a radio station, I was devastated by the fact that the Rochester station I wanted to buy wasn't for sale. Then somebody came along and said there was a station for sale in a place called San Jose.!
4. The one thing I want to do before I die?
Clean up my files, so that those who follow me don't have to do it.
Robert S. Kieve
Empire Broadcasting
San Jose, California
Born Jersey City, NJ: 86 years ago
BS Harvard College: 1943
Information Officer American Embassy, Madrid: 1943-47
Author: El Arte Radiofonico, Spain's first book on radio broadcasting
Program Manager: WGVA, Geneva, NY
Promotion Writer: CBS, New York
Special Assistant in White House Office under Eisenhower: 1953-56
General Manager WBBF-AM_FM, Rochester: NY 1967-67
President, Empire Broadcasting Corporation, San Jose, CA:
1968-present
--------------------------------------------------------------

News Briefs----
Lenders retreat as housing market plummets
http://www.sfgate.com/cgi-bin/article.cgi?f=/c/a/2008/04/05/MNI1VS96B.DTL
Hedge fund manager saw subprime meltdown coming
http://www.mercurynews.com/business/ci_8829882?nclick_check=1
Lakeland Bank President & CEO Roger Bosma Retires
http://biz.yahoo.com/prnews/080404/nyf085.html?.v=90
----------------------------------------------------------------


"Gimme that Wine"
Sonoma: Merlot from the Mountain
http://www1.pressdemocrat.com/article/20080402/WIRE/804020304/-1/
SPECIAL&THEMES=FOODWINE
The Chronicle Wine Selections: Kosher Wines
http://www.sfgate.com/cgi-bin/article.cgi?f=/c/a/2008/04/04/WIU2VSBQE.DTL&hw=
wine&sn=001&sc=1000
Taking Wente Vineyards to the Nth Degree
http://wine.appellationamerica.com/wine-review/555/Karl-Wente.html
Wine Prices by vintage
http://www.winezap.com
http://www.wine-searcher.com/
US/International Wine Events
http://www.localwineevents.com/
Winery Atlas
http://www.carterhouse.com/atlas
Leasing News Wine & Spirits Page
http://two.leasingnews.org/Recommendations/wnensprts.htm
The London International Vintners Exchange (Liv-ex) is an electronic exchange for fine wine.
http://www.liv-ex.com/
----------------------------------------------------------------

Calendar Events This Day
Caramel Popcorn Day
http://holidayinsights.com/moreholidays/April/caramelpopcornday.htm
Ham Radio Day
National Coffee Cake Day
http://southernfood.about.com/od/coffeecakerecipes/Coffee_Cake_Recipes.htm
No Housework Day
No trash. No dishes. No making of beds or washing of laundry.
http://holidayinsights.com/other/nohouseworkday.htm
Rwanda: Genocide Remembrance Day
National Holiday. Commemorates massacres of 1994
United Nations: World Health Day
A UN observance commemorating the establishment of the World Health Organization in 1948.
http://holidayinsights.com/moreholidays/April/worldhealthday.htm
Saint feast Days
http://www.catholic.org/saints/f_day/apr.php
----------------------------------------------------------------

Frank Baum named "Oz" after a file cabinet in his office. One cabinet was labeled "A to N," and the second was labeled "O to Z."
----------------------------------------------------------------

Today's Top Event in History
[headlines]
----------------------------------------------------------------

This Day in American History
1712- Nine whites were killed in a slave revolt in New York City. Planned by 27 slaves, the rebellion was begun by setting fire to an outhouse; as whites came to put the fire out, they were shot. The state militia was called out to capture the rebels and the city of New York responded to the event by strengthening its slave codes. Twenty-one blacks were executed as participants, and six alleged participants committed suicide. New York outlawed slavery in 1799.
1790-Birthday of William Ellery Channing, well-known abolitionist and leader of the Unitarian movement in the US. Born at Newport, RI. He stood for religious liberalism and influenced such people as Longfellow, Byrant, Emerson, Lowell and Holmes. Died at Bennington, VTG.
1857 - A late season freeze brought snow to every state in the Union. Even as far south as Houston TX the mercury plunged to 21 degrees.
1859-Birthday of Walter Camp, college athlete, coach and administrator, born at New Britain, CT. Camp played football and several other sports at Yale, but he gained prominence for helping to reshape the rules of rugby football into American football. Among his innovations were reducing the number of players on a side from 15 to 11, introducing the scrimmage, giving one team definite possession of the ball and proposing the downs system. He served as a volunteer coach at Yale and became a national figure as a promoter of football. He selected an All-American tema from 1889 to his death. Died at New York, Mar 14, 1925.
1862 - In the United States civil war, the Federal army under Grant defeated the Confederates under Albert Johnston at the Battle of Shiloh near Pittsburgh Landing. Johnston was killed during the battle.
1884- Bronislaw Malinowski birthday, leading British anthropologist, author and teacher, born at Krakow, Poland. His pioneering anthropological fieldwork in Melanesia inspired his colleagues and students. In 1939 he became a visiting professor at Yale University. I wrote my college thesis about his findings as anthropologist.
1888-Alcide "Slow Drag" Pavageau born New Orleans, La.
http://www.nutrias.org/exhibits/music5.htm
http://www.streetswing.com/histmain/z3slodrg.htm
1908- Orchestra conductor, arranger and composer Percy Faith was born in Toronto. He began by playing music for silent films in the city's movie houses, later turning to arranging and composing when his hands were severely burned in an accident. After a stint at the CBC, Faith moved to the US, where he became an arranger- conductor for Columbia Records. He worked with many pop singers, including Guy Mitchell and Tony Bennett, as well as recording with his own orchestra and chorus. His "Theme From a Summer Place" won the Grammy Award for Record of the Year in 1960. Percy Faith died in Los Angeles in 1976.
1915- Billie Holiday birthday (born Eleanora Fagan, nicknamed "Lady Day") is considered by many jazz critics to have been the greatest jazz singer ever recorded. In her 26-year career, despite having received no formal training, she demonstrated a unique style with sophisticated and dramatic phrasing. Among her best-known songs are "Lover Man," "God Bless the Child," "Don't Explain" and "Strange Fruit." holiday was born at Philadelphia, PA. She died at New York, NY, July 17, 1959. Often coupled with saxophonist Lester Young, a fan wrote "Strange Fruit" as a poem, she set to music, and sang at a time that considered this quite revolutionary. Some of her backing musicians included such famous jazzmen as Lester Young, Roy Eldridge and Teddy Wilson. A movie loosely based on Billie Holliday's autobiography, "Lady Sings the Blues," was made in 1973 starring Diana Ross.On this date in 1986, Holliday was honored with a star on the Hollywood Walk of Fame, nearly 27 years after her death.
http://memory.loc.gov/ammem/today/apr07.html
1919 -Birthday of pianist, arranger, and band leader Ralph Flanagan.
http://www.centrohd.com/biogra/f2/ralph_flanagan_b.htm
http://www.amazon.com/exec/obidos/tg/stores/artist/glance/-/44519/
002-5217827-1679236
1920-Birthday of Indian musician Ravi Shankar.
http://www.ravishankar.org/bio.html
1927---Birthday of American composer Rowan Taylor, died 7 September 2005.His original works include an oratorio (Coriantumr), a sacred cantata, (O God, Where Art Thou?), an opera (The Birthmark, after Nathaniel Hawthorne), a full-length pageant (San Bernardino), a ballet (Poetry And Penny Candy) for Virginia Tanner's Children's Dance Theater, 46 concerti for various instruments, 10 rhapsodies, more than 1700 Bagatelles for piano solo, 2455 songs, and 258 symphonies. A world record was established in June 1995. Also, over 250 chamber works, and hundreds of other compositions and arrangements.
1929 - Record heat prevailed across New England. Hartford CT reported an afternoon high of 90 degrees.
1935-Sarazen's Double Eagle. In the final round of the second Masters Tournament, Gene Sarazen reached the par-5 15 th hold four shots out of the the lead. His drive left him 220 years shot of the cup. Sarazen hit his 4-wood and knocked the ball over the pond protecting the green, onto the fringe and into the hole for a double-eagle two. Sarazen tied Craig Wood at 282, six under par, and defeated him the next day in a playoff.
1935 - Amarillo, TX, reported dust obscuring visibility for twenty hours. Blowing dust was reported twenty-seven of thirty days in the month. On several days the visibility was reduced to near zero by the dust.
1938-Birthday of jazz trumpeter Freddie Hubbard.
1939-Birthday of Francis Ford Coppola, born Detroit, MI. Winemaker, film maker, bon vivant, true Renaissance man who has evidently passed his talents on to his children.
1940-The first postage stamp depicting an African-American showed the educator Booker Taliaferro Washington, whose likeness was on the 10-cent brown stamp placed first at sale at Tuskegee Institute, AL. The stamp was one of the Famous American Commemorative series issues of 1940. A three-cent deep blue stamp depicting the log cabin in which Washington lived had been issued on April 5, 1936.
1943 -- SWETT, JAMES ELMS Medal of Honor
Rank and organization: First Lieutenant, U.S. Marine Corps Reserve, Marine Fighter Squadron 221, with Marine Aircraft Group 12, 1st Marine Aircraft Wing. Place and date: Solomon Islands area, 7 April 1943. Entered service at: California. Born: 15 June 1920, Seattle, Wash. Other Navy award: Distinguished Flying Cross with 1 Gold Star. Citation: For extraordinary heroism and personal valor above and beyond the call of duty, as division leader of Marine Fighting Squadron 221 with Marine Aircraft Group 12, 1st Marine Aircraft Wing, in action against enemy Japanese aerial forces in the Solomons Islands area, 7 April 1943. In a daring flight to intercept a wave of 150 Japanese planes, 1st Lt. Swett unhesitatingly hurled his 4-plane division into action against a formation of 15 enemy bombers and personally exploded 3 hostile planes in midair with accurate and deadly fire during his dive. Although separated from his division while clearing the heavy concentration of antiaircraft fire, he boldly attacked 6 enemy bombers, engaged the first 4 in turn and, unaided, shot down all in flames. Exhausting his ammunition as he closed the fifth Japanese bomber, he relentlessly drove his attack against terrific opposition which partially disabled his engine, shattered the windscreen and slashed his face. In spite of this, he brought his battered plane down with skillful precision in the water off Tulagi without further injury. The superb airmanship and tenacious fighting spirit which enabled 1st Lt. Swett to destroy 7 enemy bombers in a single flight were in keeping with the highest traditions of the U.S. Naval Service.
1945 -- OKUTSU, YUKIO Medal of Honor
Technical Sergeant Yukio Okutsu distinguished himself by extraordinary heroism in action on 7 April 1945, on Mount Belvedere, Italy. While his platoon was halted by the crossfire of three machine guns, Technical Sergeant Okutsu boldly crawled to within 30 yards of the nearest enemy emplacement through heavy fire. He destroyed the position with two accurately placed hand grenades, killing three machine gunners. Crawling and dashing from cover to cover, he threw another grenade, silencing a second machine gun, wounding two enemy soldiers, and forcing two others to surrender. Seeing a third machine gun, which obstructed his platoon's advance, he moved forward through heavy small arms fire and was stunned momentarily by rifle fire, which glanced off his helmet. Recovering, he bravely charged several enemy riflemen with his submachine gun, forcing them to withdraw from their positions. Then, rushing the machine gun nest, he captured the weapon and its entire crew of four. By these single-handed actions he enabled his platoon to resume its assault on a vital objective. The courageous performance of Technical Sergeant Okutsu against formidable odds was an inspiration to all. Technical Sergeant Okutsu's extraordinary heroism and devotion to duty are in keeping with the highest traditions of military service and reflect great credit on him, his unit, and the United States Army.
1947 - The first Tony Awards ceremony for Broadway plays was held in New York. The award was named after Antoinette (Tony) Perry, who died the previous year. Perry served as director of the wartime board of the American Theater Wing. Winners at the first presentation included Best Actresses Ingrid Bergman for Joan of Lorraine and Helen Hayes for Happy Birthday, Best Actors José Ferrer for Cyrano de Bergerac and Fredric March for Years Ago, Patricia Neal as Best Supporting Actress for Another Part of the Forest, David Wayne for Best Supporting Actor in Finian's Rainbow, and Elia Kazan as Best Director for All My Sons.
1949,-the Rodgers and Hammerstein musical "South Pacific" opened at the Majestic Theatre on Broadway. Adapted from James Michener's Pulitzer Prize winning novel "Tales of the South Pacific," the musical ran for 1,925 performances. Mary Martin and Ezio Pinza were the stars. "South Pacific" was made into a movie in 1958.
1949- John Oates of the duo Hall and Oates, was born in New York City. Beginning with their first record, "Whole Oats," in 1972, Daryl Hall and Oates had great success with their energetic blend of rhythm-and-blues and rock 'n' roll.
1953---Top Hits
Pretend - Nat King Cole
Till I Waltz Again with You - Teresa Brewer
I Believe - Frankie Laine
Your Cheatin' Heart - Hank Williams
1954-Birthday of football hall of famer Anthony Drew "Tony" Dorsett, Rochester, Pa.
1954--~ Gee, by The Crows, became the first rhythm and blues single to gain attention on pop music charts.
1956-Little Richard's "Long Tall Sally" is released.
1957 - Cable cars resume clambering up and down Hyde Street for the first time in nearly three years. The new route is a combination of parts of the Washington and Jackson lines and the end of the Hyde line.
1958-he Platters' "Twilight Time" is released.
1961---Top Hits
Blue Moon - The Marcels
Apache - Jorgen Ingmann
On the Rebound - Floyd Cramer
Don't Worry - Marty Robbins
1969-Ted Williams made his debut as a major league manager as the New York Yankees defeated his Washington Senators 8-4 in Washington's RFK Stadium before 45,000. The Senators finished the year in fourth place for the AL West with a record of 86-76. William's managerial career lasted four season. His team won 273 games and lost 364.
1969---Top Hits
Dizzy - Tommy Roe
Aquarius/Let the Sun Shine In - The 5th Dimension
You've Made Me So Very Happy - Blood, Sweat & Tears
Who's Gonna Mow Your Grass - Buck Owens
1970-Three weeks after moving hurriedly from Seattle, where they were called the Pilots, the Milwaukee Brewers made their American League debut, losing to the California Angels 12-0, at Milwaukee County Stadium. The Brewers finished fourth in the AL West in 1970 with a record of 65-97. They won their first division pennant in 1982 but lost the World Series to the St. Louis Cardinals.
1970 - Today John Wayne, a veteran of over 200 films, won his first and only Oscar. The Duke received the Academy Award for Best Actor for "True Grit", which also starred Kim Darby and Glen Campbell. Estimates show movie-goers paid over $500 million to see John Wayne in his films which include: "The Big Trail", "Reap the Wild Wind", "The Long Voyage Home", "Red River", "The Quiet Man" and "The Sands of Iwo Jima"; the only other film to earn him an Oscar nomination. Midnight Cowboy, starring Dustin Hoffman and Jon Voight, became the first X- rated movie to win the Best Picture Oscar at the Academy Awards ceremony.
http://www.infoplease.com/ipa/A0149147.html
1973- Vicki Lawrence got her number one single as The Night the Lights Went Out in Georgia made it to the top of the pop charts on this day.
1977-The Toronto Blue Jays, an American League expansion team, played their first regular season game, beating the Chicago white Sox, 9-5, at Toronto's xhibition stadium. The Jays finished last in the AL East in 1977 with a record of 54-108. They won their first division title in 1985.
1977--AT&T Celebrates the 75th Anniversary of the First Television Broadcast
http://www.newstream.com/cgi-bin/display_story.cgi?5472
1977---Top Hits
Rich Girl - Daryl Hall & John Oates
Dancing Queen - Abba
Don't Give Up on Us - David Soul
Lucille - Kenny Rogers
1979 - Houston pitcher, Ken Forsch, tossed a no-hitter over the Atlanta Braves, 6-0. Forsch only walked two batters in the earliest no-hitter ever pitched in a baseball season. He and brother, Bob, a pitcher for the St. Louis Cardinals, were the only brothers to ever pitch no-hitters in the big leagues when Bob pitched a no-hitter on April 16, 1978.
1979-The two-day California Music Festival at the L.A. Memorial Coliseum opens. 110,000 people pour in and makes $1.2 million. The promoters claim it's a finacial loss though performers like Aerosmith, the Bootown Rats, Cheap Trick, Ted Nugent and Van Halen make appearances
1980 - President Jimmy Carter broke off diplomatic relations with Iran and ordered out all Iranian embassy staff because of the detention of United States embassy hostages in Tehran.
1982 - Seven people die in the firestorm that engulfs the Caldecott Tunnel when an AC Transit bus colides with aq gasoline truck in the westbound lanes at about 12:15 a.m. Steve Rutledge heroically saves lices by running back to the tunnel entrance and stopping cars that otherwise would have driven in the inferno. Rutledge's mother, June, dies in the explosion.
1984 - Jack Morris of the Detroit Tigers tied the earliest no-hitter in a season record when he beat Chicago 4-0. A national television audience watched as Morris struck out eight batters, and walked six, for the first no-hitter thrown in Comiskey Park, Chicago, in 17 years.
1985---Top Hits
One More Night - Phil Collins
We are the World - USA for Africa
Crazy for You - Madonna
Country Girls - John Schneider
1986 -Red Sox outfielder Dwight Evans becomes the first player to hit the first pitch on Opening Day for a home run. Jack Morris throws the gopher ball but gets the win as the Tigers edges Boston, 6-5.
1987 - International Falls, MN, with record warm afternoon high of 71 degrees, was warmer than Miami FL, where the high was a record cool 66 degrees.
1988 - High winds in the Middle Atlantic Coast Region gusted to 172 mph atop Grandfather Mountain NC. Twenty-nine cities in the southwest and north central U.S. reported record high temperatures for the date, including Yankton SD with a reading of 91 degrees.
1989 - Twenty-seven cities in the southwestern U.S. reported record high temperatures for the date. Afternoon highs of 92 degrees in Downtown San Francisco and 104 degrees at Phoenix AZ established records for April. Highs of 78 degrees at Ely NV and 93 degrees at San Jose CA equalled April records.
1990-Farm Aid IV is held at the Indiana Hoosierdome. Performers include Neil Young, Kris Kristofferson, Willie Nelson, John Mellencamp, Guns N' Roses and Jackson Browne. Elton John dedicates "Candle in the Wind" to AIDS patient Ryan White during the show. White dies later that night.
1990 - Low pressure brought strong winds to the Alaska peninsula and the Aleutian Islands. Winds gusted to 68 mph at Port Heiden two days in a row. Unseasonably warm weather prevailed across central Alaska. Yakutat reported a record high of 54 degrees. Unseasonably cold weather prevailed over central sections of the Lower Forty-eight states. A dozen cities from Kansas to Indiana and Alabama reported record low temperatures for the date. Evansville IN equaled their record for April with a morning low of 23 degrees.
1997- trumpeter Wynton Marsalis became the first jazz composer to win a Pulitzer Prize for music. He won for "Blood on the Fields," a three-hour work for big band and three singers.
2003-Syracuse wins NCCA title.
http://sportsillustrated.cnn.com/basketball/college/2003/ncaa_tourney/news/2003/04/07/
championship_gamer_ap/
NBA Champions This Date
1956 Philadlephia Warriors
NCCA Champions This Day
2003---Syracuse
2004—Uconn
--------------------------------------------------------------

Poem
Spring Poem
Sonnet 98

by William Shakespeare (1609)
From you have I been absent in the spring
When proud-pied April, dress'd in all his trim,
Hath put a spirit of youth in every thing,
That heavy Saturn laugh'd and leap'd with him.
Yet nor the lays of birds, nor the sweet smell
Of different flowers in odour and in hue,
Could make me any summer's story tell,
Or from their proud lap pluck them where they grew:
Nor did I wonder at the lily's white,
Nor praise the deep vermilion in the rose;
They were but sweet, but figures of delight,
Drawn after you, you pattern of all those.
Yet seem'd it winter still, and you away,
As with your shadow I with these did play.
--------------------------------------------------------------

SuDoku
The object is to insert the numbers in the boxes to satisfy only one condition: each row, column and 3x3 box must contain the digits 1 through 9 exactly once. What could be simpler?
http://leasingnews.org/Soduku/soduko-main.htm
--------------------------------------------------------------

Daily Puzzle
How to play:
http://www.setgame.com/set/puzzle_frame.htm
Refresh for current date:
http://www.setgame.com/set/puzzle_frame.htm
--------------------------------------------------------------


http://www.gasbuddy.com/
http://www.gasbuddy.com/GB_Map_Gas_Prices.aspx
http://www.gasbuddy.com/GB_Mobile_Instructions.aspx
--------------------------------------------------------------

Provence, France-Vacation
http://le-monastier.site.voila.fr/
--------------------------------------------------------------

News on Line---Internet Newspapers
Eugene, Oregon
http://www.eugeneweekly.com/2008/04/03/index.html
--------------------------------