Leasing Sales Representative
Long Island, NY
Hiring experienced or new to business sales reps. Transactions in all states / all industries. Send resume to: info@sterlingcap.net or fax 631-414-7571.
About the Company: Sterling Capital Leasing, LLC is a national small ticket/middle market leasing company

Wednesday, April 9, 2008
Headlines---
Alert---Nutrend Business Equipment, L.A.
Classified Ads—Asset Management
BofA skips rope with LaSalle
As long as they spell CIT correctly--by C. Menkin
10 nat. banks w/largest number of complaints
Company Credit Managers "Optimistic"
Classified Ads---Help Wanted
Commitment Letters
Sales makes it Happy by Adrian Miller
"When the tough get going"
Dawn Bishop joins Affiliated
Cartoon---Good Game!
Steve Reid, Gold Prospector
Advantage Funding Hires Rod Synovec
CSI Leasing Hires Riquelme as SVP
Fed officials worried about recession
IMF Puts Cost of Crisis Near $1 Trillion
Fed auctions another $50 billion
Greenspan, on CNBC: U.S. in recession
American again cancels 500 flights
First female named to CEO top 25 CPA
News Briefs---
You May have Missed---
California Nuts Brief---
Sports Briefs---
"Gimme that Wine"
Calendar Events
Snapple Real Facts
Today's Top Event in History
This Day in American History
Spring Poem
SuDoku
Daily Puzzle
GasBuddy
Provence, France-Vacation
News on Line---Internet Newspapers
Las Vegas, Nevada
######## surrounding the article denotes it is a "press release"
-------------------------------------------------------------------

Alert---Nutrend Business Equipment, L.A.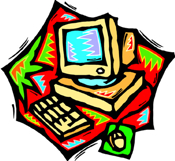 Looking for information regarding
Nutrend Business Equipment,
3325 Wilshire Blvd, Suite 308
Los Angeles, Ca. 90010,
213-381-2238.
They may be related to Quantum Computer and Software
3660 Wilshire Blvd., Suite 1140
Los Angeles, Ca. 90010
Phone # 213-388-1116
Quantrum Computer and Software closed down after our alert and there was no forwarding number. Leasing News was not able to complete its story on this company.
Please contact: kitmenkin@leasingnews.org
--------------------------------------------------------------

Classified Ads—Asset Management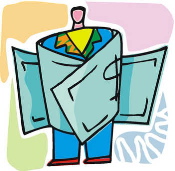 Massachusetts, MA
Started in credit and collections 30 years ago with a private agency. My skills are negotiating with Attorney's, Insurance Companies & Large & small companies.
cityofpa@earthlink.net | Resume
New York, NY
10+ years in equipment leasing/secured lending. Skilled in management & training, documentation, policy and procedure development & implementation, portfolio reporting. Strong work ethic.
Email: dln1031@nyc.rr.com
Seattle, WA
20 years combined experience in Asset Management and Collections. History of successfully maximizing the residual position through superior negotiation skills
and remarketing.
Email: gcsprings@comcast.net
United States
Multi- talented individual looking to relocate back to mainland. Over 20 years of experience in Asset Management, Venture Leasing, Operations and
Senior Management Positions.
RESUME | Email: dan@ggpglobal.com

For a full listing of all "job wanted" ads, please go to:
http://www.leasingnews.org/Classified/Jwanted/Jwanted.htm
To place a free "job wanted" ad here, please go to:
http://www.leasingnews.org/Classified/Jwanted/Jwanted-post.htm
--------------------------------------------------------------

BofA skips rope with LaSalle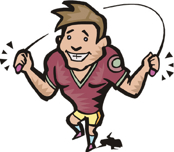 Bank of America Corp. has reportedly hired real estate firm Jones Lang LaSalle Inc. to sell the building the bank inherited last October when it bought LaSalle Bank at 135 S. LaSalle Street. A sale/leaseback is being discussed. BofA completed a sale/leaseback at its current Chicago headquarters down the street at 231 S. LaSalle St.
The LaSalle National Leasing site in Maryland was not mentioned, but BofA did announce its intention to expand its asset-based lending capabilities to serve smaller middle-market businesses as a result of its acquisition of LaSalle Business Credit, a former LaSalle Bank business unit. The unit will handle asset-based loans form $5 million to $2 billion.
Bruce Denby has been appointed to head the new group, to be called the business finance division. A press release said he will working with Bob Corsentino, who will be responsible for all portfolio management. Denby previously served as national manager of sales and underwriting at LaSalle Business Credit. Corsentino was the former head of credit for LaSalle Business Credit.
LaSalle National Leasing was absorbed into Bank of America, who is a member of the Equipment Leasing and Finance Association. The contacts do not include the Edward A. Dahlka, Jr., who was
president, nor anyone at the 1 W Pennsylvania Ave Ste 1000, Towson, Maryland address.
Tom Jaschik, who was chief operating officer and group senior vice president at LaSalle National Leasing, was hired by BB&T Equipment Finance at its president, succeeding Joel Rutledge, who had announced his retirement.
There have been other announcements of key people leaving. One employee told Leasing News the information received that all were guaranteed they would keep their job was not true. Any reader who can fill us in or what is happening at Studebaker-Worthington, we look forward to "off the record."
--------------------------------------------------------------

As long as they spell CIT correctly----
by Christopher Menkin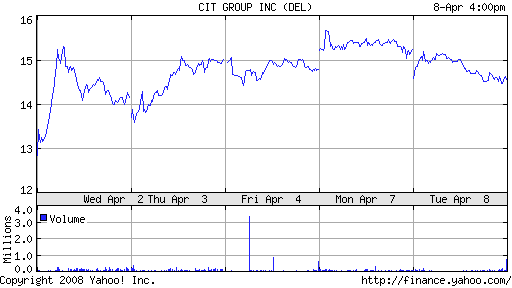 Since rising from its low the last 52 weeks of $6.45 a share, the stock on Tuesday continues it climb, closing at $14.57. Yes, it is a long way from $61.47, but the CIT Group is not alone in the banking/finance sector.
The SEC filings show $17 billion in payments and other debt due this year. Unable to tap the bond market now or even the unsecured debt market, even at higher prices, investors are concerned CIT may not pull out of it. CIT announced earlier it would seek non-recourse loans from 40 banks to lift itself out of the short cash flow, as it sees it.
CIT last summer attempted to sell its $9.5 billion subprime portfolio, but wound up moving on $4.5 billion that are backed up by $6 billion in mortgages to Freddie Mac. CIT is still responsible for $1.8 billion, plus holds the rest of the mortgages on its balance sheet; the ones it could not sell.
The Feds bailed out Bear Stearns and were highly criticized, now doing public spin on their decision, so it appears they are unlikely to be of aid to the CIT Group.
CIT Group employees 7,500, a high proportion in the United States.
All hands are not abandoning ship. There is too much tradition and culture to give up
(perhaps the best reasons why the company will survive.)
Rumors have been floating around that billionaires Warren Buffet and Bill Gates are interested in the company, as well as money from the Middle East and also China.
That CIT is looking for a major institution to take it out of its cash flow problems is no longer a secret. As the one time commercial finance company who got too far into consumer finance finds itself in a media war. In the age where everyone seems to know everything that is going on, the internet follows the talk of negotiations with major institutions, the last being China. According to Reuters, Industrial and Commercial Bank of China and Bank of China are among those who were approached, but backed away.
"They were looking at CIT in part to learn more about leasing, which is still new to the world's fastest-growing major economy but could be a useful way for small businesses to finance assets," according to sources of Reuter's correspondence George Chen.
It appears other Chinese banks are also not interested due to the same concerns of the company's ability to fund amid the credit crunch. Dell, formerly a partner with CIT, is looking elsewhere, as reportedly other vendors, particularly in Europe.
Reportedly the European and Middle East money is suspicious of the cash flow, ironically what started CIT in business many years ago, and many believe is spread too thin.
On the positive side, Microsoft Financial who has been partnering with CIT since 2006 says it is remaining loyal. Microsoft Finance General Manager Brian Madison told Financial Week the unit, "remains committed to our alliance with CIT, as they are a highly capable and committed business partner." Perhaps this is what started the Bill Gates and Warren Buffet gossip.
On the positive news side, there are daily press releases of the transactions the company has completed, meaning CIT is still an active player in the market, winning many deals, moving forward despite the gloom and doom in downtown Manhattan. All hands are at their battle stations. If the ship goes down, it will go down fighting.
As noted by Leasing News in the over 60 day column, CIT has delinquencies in its $11.6 billion in student loans (as do most of the other student loan lenders.) Leasing News observed in their SEC filing before they made the announcement why they should exit the government student loans program.
While these loans are guaranteed by the federal government, there are cash flow difficulties connected that are costly, as well as problems, such as the $196 million CIT most likely will write off in student loans to a Las Vegas based operator of flight training schools. The school has declared bankruptcy and a good number of the student body never finished training and others never received a certificate of completing training. The New York Attorney General also believes there was fraud involved by the operators of the flight school. It is reported only $17 million of the loans are being serviced.
--------------------------------------------------------------

10 national banks with largest number of complaints in 2007
Source: Office of the Comptroller of the Currency
--------------------------------------------------------------

Company Credit Managers "Optimistic"
www.credittoday.com
reprinted with permission
Credit Today, both a printed monthly newsletter and on line publication for the credit industry, finds that "... the majority of credit pros believe we are in a recession," and have already put in place strategies. They also are optimistic.
"A large majority of the 150 respondents to our survey believe we are headed into recession (86 percent), although only 51 percent think it is a sure thing. Only 7 percent do not believe a recession is imminent, the remainder (7 percent) being unsure.
"...the survey participants, for the most part, are factoring in an increase in bad debts, but are not predicting wholesale delinquencies. Half expect to log a slight increase in bad debts in 2008 relative to 2007, against 29 percent who do not anticipate significant change. Even so, there is a significant segment, 13 percent, who expect bad-debt write-offs to increase sharply."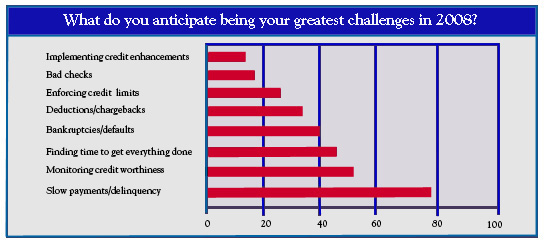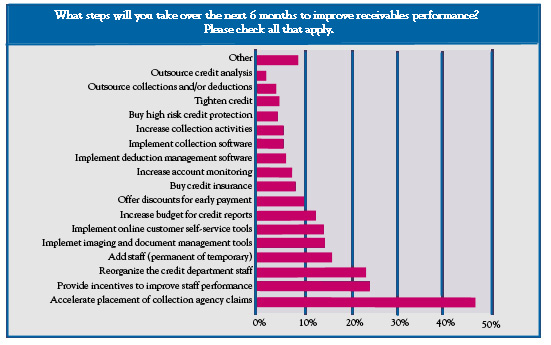 The full story is in the April edition. Sample articles are available at: http://www.credittoday.net/public/department42.cfm
To learn more about subscription, please go to:
http://www.credittoday.net/public/10.cfm
--------------------------------------------------------------

Leasing Industry Help Wanted
Collector

Collector
Lake Success, NY
Full time, entry or jr. level collector, auto and/or equip collection exp. preferred. Resume: fax 718-392-5427
attn: Ed Kaye/Eric Coolbaugh
About the Company: Advantage Funding is the leader in automotive and equipment lease financing, Lake Success, NY.


Document Processor

Documentation Processor
New York, NY.
Mid-Town New York office seeking Documentation Processor with approximately 3 years experience. Click here for details.
Leasing Sales Representative

Leasing Sales Representative
Long Island, NY
Hiring experienced or new to business sales reps. Transactions in all states / all industries. Send resume to: info@sterlingcap.net or fax 631-414-7571.
About the Company: Sterling Capital Leasing, LLC is a national small ticket/middle market leasing company

Special Assets Workout Officer

Special Assets Workout Officer,
San Francisco, CA
5+ years collection experience work-out commercial accts. equip. finance/leasing-
click here for more info
About the Company: Bank of the West and its subsidiaries are equal opportunity/affirmative
action employers.


--------------------------------------------------------------

Commitment Letters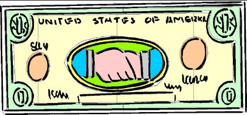 Leasing News is working on eight complaints at this time from lessees who want their advance rentals returned. Four of the complaints are about the same company.
Perhaps another sign of the "contracting economy," as it is presently being labeled, are the tougher credits not going together and both brokers and lessors thinking they can keep the advance rentals
or deposits.
Some states have laws regarding this, and many states require the broker/lessor be licensed.
Much of these disputes can be resolved with a good commitment/proposal letter. This was "constructed" by Leasing News Advisory Board attorney Kenneth Greene, now at partner at Hamrick & Evans, LLP, Universal City, California, with offices also in Northern California.
http://www.leasingnews.org/Conscious-Top%20Stories/Greene_Lease_agreement.htm
Commitment letter for middle to large size leases:
This form is one of the most widely used in the leasing industry and covers most of the bases. Note: Last sentences about the signatures makes this more a "proposal," than commitment. If required, these sentences may be removed.
http://two.leasingnews.org/loose_files/Generic%20commit%20Letter.DOC
This form charges a fee to process the application:
http://two.leasingnews.org/loose_files/Lease_app_agreement.rtf
Loans or "Working Capital" commitment letters are explicit and require the broker to often be licensed. This form is for use in California:
http://two.leasingnews.org/loose_files/Authorization_to_find_lender.rtf
To contact Ken Greene about "The Greene Commitment Letter:"
Kenneth C. Greene, Partner
Hamrick & Evans, LLP
10 Universal City Plaza, Suite 2200
Universal City California 91608
818-763-5292
Fax: 818-763-763-2309
kgreene@hamricklaw.com
Northern Office:
P.O. Box 751
Kentfield, CA 9 4914-0751
Tel: 415.806.2254
Fax: 415.924.0971
Email: kenlaw100@aol.com
--------------------------------------------------------------

Sales Make it Happen --- by Adrian Miller
"When the Going Gets Tough, the Tough Start Selling"
With a slowing economy comes a fiercer, more competitive market that will require you to set yourself and your products apart from your competitors. It's easy to make excuses for poor sales performance in an economic downturn, but a successful salesperson will find opportunities to increase revenue. Here are a few ideas to help you reach your goals:
Set Goals and Plan Accordingly
When the economy turns sour don't put yourself in a position of scrambling for business. Take a look at your target market to reevaluate how you've done business in the past and determine how your customers' needs have changed as a result of the economic climate. Once you have an understanding of these fundamentals, you can set realistic business goals and charge forward until they have been met.
Invest in Training
In a down market, you will be competing against the best and the brightest. It's imperative to have cutting edge knowledge and experience to take the lead in the sales force. Play it smart and invest in ongoing training even though it may seem counterintuitive to be spending money during a bad economy. You'll find the return to be well worth the investment. Don't hesitate to inform your clients of any up to date information you may have learned. They will be impressed that you are taking the initiative.
Networking Strategies
Networking can be a powerful tool for developing new business relationships. However, not every gathering has the potential for making quality contacts. Selectivity may be in your best interest when it comes to attending networking events. This will ensure that you have a target audience filled with potential customers. Remember that your ultimate goal for the event is to make contacts. Successful salespeople are assertive and are able to introduce themselves without being forceful. By the end of the event you should have a list of contacts. Whatever you do, don't make the ultimate mistake of forgetting to follow-up.
Don't Wait for Your Clients to Call You
Existing clients are your best resource. Customers are all too often lost because their salesperson never took the time to follow-up after the initial sale. Staying in close contact with them builds trust and long-term relationships. It's important to keep the client up-to-date on new products and marketing materials. However, it's also vital that you keep yourself current on the ever-changing needs of your clients. The doors to new sales and cross-selling opportunities will open by just listening.
Ask for Referrals
A referral is commonly thought of as the highest form of compliment you can give a sales professional. However, customers rarely provide a referral without being asked. Most often, it's up to you to take the initiative to ask for additional contacts. All too frequently, sales professionals are afraid to ask, don't feel they have a good rapport with the client, or simply forget. The proper timing of asking for a referral can depend on the situation. Most often, it is appropriate to wait until you build a relationship with the client, although, it might be acceptable to ask if you know the client is excited about a recent purchase. Don't be discouraged if a referral doesn't have a need for your product or service. It is possible they will in the future or know someone who does.
Most importantly, keep a positive attitude and don't let a slump get you down.
---
Adrian Miller
Adrian Miller Sales Training
www.theblatanttruth.com
www.adrianmiller.com
Sales Makes it Happen articles:
http://www.leasingnews.org/Legacy/index.html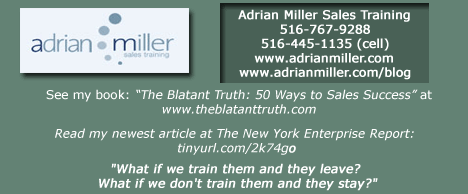 --------------------------------------------------------------

Dawn Bishop joins Affiliated-Doc & Funding Manager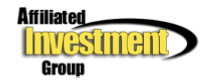 Jim Lahti, President states "I am pleased to announce the filling of our document and funding manager position with Dawn Bishop," Jim Lahti, President of Affiliated Investment Group told Leasing News.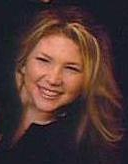 Dawn Bishop
"Dawn comes to us with 14 years of experience in the finance field. She has held positions of increasing responsibilities in accounting, banking and document preparation. We welcome her to Leasing Life at the world headquarters and are confident of her strong contributions to our team."
"Affiliated Investment Group, Inc. is the proud continuation of over 22 years of serving the broker community," Lahti, past president of the United Association of Equipment Leasing, said. "We are a balance sheet, cash flow, credit lender. The primary question on every transaction is 'what is the likelihood of being paid back'. Our motto is 'any equipment, for any Lessee, anywhere in the country'.
Lahti added, "We are also known as 'The Flexible Funding Source' as we look at a deal with the philosophy of 'what's right' about it and 'how can we make it work'. Having Dawn Bishop here will help speed up our process as we have a very positive attitude here in getting deals done."
James R. Lahti, CLP
Affiliated Investment Group, Inc.
930 South Bell Blvd., Suite 104
Cedar Park, TX 78613
(512) 336-7335, Fax: 512-336-7336
Email: jrl@affiliatedinvestment.com
--------------------------------------------------------------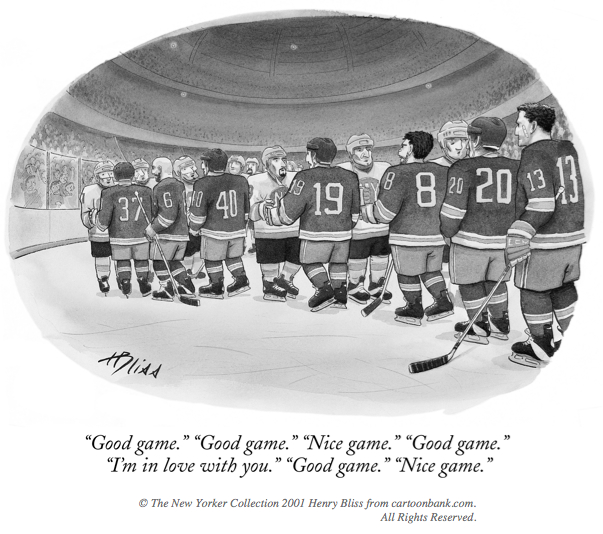 --------------------------------------------------------------

Steve Reid, Gold Prospector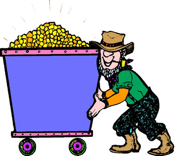 Steve Reid, CLP, his hobby is prospecting for gold. He brings his talent in leasing to the old west on weekends and vacations. His private life brings him back to 1849, working hard, prospecting, no government regulations, no cell phones, no emails, just the great outdoors.
Leasing News asked him four questions:
1. What is the biggest issue you face in your business?
"The biggest issue facing most of us in the leasing industry is the ability of maintaining volume and quality in today's economic times. Not something that we haven't done in the past, but always a challenge during these cyclical times."
2. What advice would you give to a young person entering the leasing business today?
"It is a fun and rewarding business and you will develop a number of lifetime friendships, so work hard and do your best. Do be cognizant that integrity and character count for the long term."

3. To what do you attribute your success?
" Please see above."
4. What is one big thing that you hope to do before you die?
"Find a big stash of gold!!!"
"Seriously, I am pretty lucky, having been with the same group since the late 80's. My boss, and credit manager are the same individuals and we have a number of long time employees. We started out as a funding source that did financial statement deals only. Many of those deals were structured and dependent upon the collateral. Over the course of time we started doing some application only business, and now have come the full cycle where today, we are an 'app only' funding source.
"Over that period of time we have seen the economy go up and down, rates have dramatically changed and the competition has come and gone. We have always done our due diligence and have tried to error on the side of conservatism, which can be frustrating at times, but has proven to be a key for longevity."
Steve joined the Leasing News Advisory Board on February 5, 2004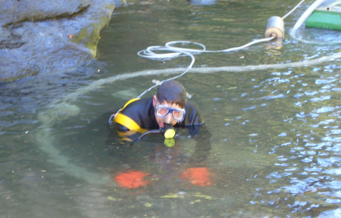 Steve Reid , CLP
LEAF Financial Corporation
fka Pacific Capital Bank
2230 W. Chapman Ave #200
Orange , Ca 92868
800-700-9858
714-938-0288 (fax)
email: sreid@Leaf-financial.com
Steve Reid is a Marketing Representative for LEAF Financial Corporation's Third Party Funding, (formally, Santa Barbara Bank & Trust) where he has been employed since 1989. He started in leasing in 1982 working for Ron Wagner at the original Heritage Leasing Corp. Prior to entering the leasing industry, Steve spent nine years selling computer system for various companies such as Burroughs and Wang Laboratories. This is where he got his first exposure to leasing as he utilized it in the sale of computer systems.
Steve graduated from California State University, Northridge with a B.S. in Business Administration and Marketing. He earned his CLP designation in 1996. He just completed his term as a Board Member for the United Association of Equipment Leasing.
His main hobby is gold prospecting, and depending upon the season, you can find him shoveling dirt in the Mojave Desert or dredging in small streams in the northern part of the state.
---------------------------------------------------------------
### Press Release ###########################

Advantage Funding Hires Rod Synovec as Southeast Regional Manager
Lake Success, New York– The Advantage Funding, a Marubeni Group Company, announced that Rod Synovec has been hired as Southeast Regional Manager.
"Rod will coordinate our commercial lease and loan originations to better serve our dealers and customers in the Southeast region from his base in Orlando. He is a venerable and respected commercial coach sales and operations manager and we are fortunate to have him on our team," said Donald J. Coolbaugh, Vice President of Sales.
Prior to joining Advantage Funding, Synovec founded Commercial Capital Consultants, providing financial services to the equipment and coach industries. He was a Vice President of Operations for All Florida Leasing, General Manager of Setra North America, and Sales Manager and Vice President of Sales for several divisions of ABC Bus Companies.

"I was attracted to this opportunity because it allows me to utilize my skills and territory contacts in a managerial role and be a part of the premier finance company to the ground transportation industry. The company's culture and industry expertise are second to none and I'm fortunate to be part of the team," said Mr. Synovec.
Advantage Funding is a leading noncaptive commercial vehicle leasing and financing company to the ground transportation industry and is a subsidiary of Marubeni America Corporation, the multinational general Japanese trading company.
For more information contact ekaye@advantagefunding.us or
www.advantagefund.com.
### Press Release ###########################

CSI Leasing Hires Riquelme as Senior Vice President of Global Vendor Programs
St. Louis – CSI Leasing, Inc., one of the world's largest independent technology leasing companies, recently announced the addition of Enrique Riquelme as Senior Vice President of Global Vendor Programs.
In this newly created role, Riquelme will head up CSI's Global Vendor Leasing initiative. Riquelme will be responsible for developing new and expanding existing vendor leasing relationships to all of the markets where CSI has a local presence.
Riquelme brings a wealth of experience in developing strategic partnerships throughout the Americas. Most recently, he served as Managing Director of HP Financial Services' Diversified Asset Finance group in the U.S., a position he assumed after successfully serving as HPFS' Managing Director of Latin America. Prior experience includes leadership positions over Latin American operations for Citibank, Leasing Group and El Camino Resources.
"We are excited to bring Enrique into the CSI family," said Ken Steinback, chairman and CEO. "CSI already enjoys the benefits of large-scale vendor partnerships in Latin America. Having Enrique focus his efforts exclusively on this initiative will help CSI expand these programs to North America, Europe and Asia."
CSI Leasing (www.csileasing.com) has operations throughout North, Central and South America, Europe and Asia. CSI was recently recognized by The Monitor as the largest private independent leasing company in the US.
### Press Release ###########################
--------------------------------------------------------------

News Briefs----
Fed officials worried about recession
http://news.yahoo.com/s/ap/20080408/ap_on_bi_ge/fed_minutes
IMF Puts Cost of Crisis Near $1 Trillion
http://www.washingtonpost.com/wp-dyn/content/article/2008/04/08/
AR2008040803017.html
Fed auctions another $50 billion to cash-strapped banks
http://www.usatoday.com/money/industries/banking/2008-04-08-fed-auction_N.htm
Greenspan, on CNBC: U.S. in recession
http://news.yahoo.com/s/nm/20080408/bs_nm/usa_economy_greenspan_dc
American again cancels 500 flights in wiring review
http://www.ajc.com/business/content/business/delta/stories/2008/04/08/
americanairlines_0408.html
First female named to CEO spot among top 25 CPA firms
http://www.accountingweb.com/cgi-bin/item.cgi?id=104916
---------------------------------------------------------------


You May have Missed---
Mobile phone stress stalks quivering nation
http://www.reghardware.co.uk/2008/03/31/post_office_mobile_phone_stress_report/
---------------------------------------------------------------

Sports Briefs----
Tennessee clinches back-to-back national titles
http://www.usatoday.com/sports/college/womensbasketball/2008-04-08-national-c
hampionship_N.htm?loc=interstitialskip
----------------------------------------------------------------


California Nuts Briefs---
Thousands turn out for speeches by Desmond Tutu, Richard Gere
http://www.sfgate.com/cgi-bin/article.cgi?f=/c/a/2008/04/08/BAAS101V1O.DTL&tsp=1
----------------------------------------------------------------


"Gimme that Wine"
(some very good buys here, plus recommendations)
Bounty Hunter Rare Wine & Provisions releases spring catalog
http://www.drinksmediawire.com/afficher_cdp.asp?id=2946&lng=2
Overhaul of labeling rules stirs up wine wars
http://www.sfgate.com/cgi-bin/article.cgi?f=/c/a/2008/04/07/MN8IV76JA.DTL&type=wine
Gallo family continues to refine wine palate
http://www.contracostatimes.com/business/ci_8841024?nclick_check=1
Wine Bars Grow Up and Squeeze In --Eric Asimov
http://www.nytimes.com/2008/04/09/dining/09winebars.html?ref=dining
Wine Prices by vintage
http://www.winezap.com
http://www.wine-searcher.com/
US/International Wine Events
http://www.localwineevents.com/
Winery Atlas
http://www.carterhouse.com/atlas
Leasing News Wine & Spirits Page
http://two.leasingnews.org/Recommendations/wnensprts.htm
The London International Vintners Exchange (Liv-ex) is an electronic exchange for fine wine.
http://www.liv-ex.com/
----------------------------------------------------------------

Calendar Events This Day
Astronauts Day
Iraq: National Day
National holiday commemorating anniversary of Dictator Suddam Hussein's fall from power in 2004
Name Yourself Day
http://holidayinsights.com/moreholidays/April/nameyourselfday.htm
National Chinese Almond Cookie Day
http://chinesefood.about.com/od/dessertcookies/r/almondcookies.htm
National Former Prisoner of War Recognition Day
Tunisia: Martyr's Day
The day honors and commemorates those who fought for freedom against French rule, which resulted in Tunisian independence in 1956.
http://www.choosetunisia.com/en/about-tunisia/factsheet.php
https://www.cia.gov/library/publications/the-world-factbook/geos/ts.html
Winston Churchill Day
Anniversary of enactment of legislation in 1963 that made the late British statesman an honorary citizen of the US.
http://holidayinsights.com/moreholidays/April/winstonchurchillday.htm
Saint feast Days
http://www.catholic.org/saints/f_day/apr.php
----------------------------------------------------------------

The world's largest Gothic cathedral is in New York City. It is the Cathedral of St. John the Divine on Amsterdam Avenue and 112th Street. The cathedral measures 601 feet long, 146 feet wide, and has a transept measuring 320 feet from end to end.
----------------------------------------------------------------

Today's Top Event in History
1865- At 1:30 PM General Robert E. Lee, commander of the Army of Northern Virginia, surrendered to General Ulysses S. Grant, commander-in-chief of the Union Army, ending four years of civil war. The meeting took place in the house of Wilmer McLean at the village of Appomattox Court House, Virginia. Confederate soldiers were permitted to keep their horses and go free to their homes, while Confederate officers were allowed to retain their swords and side arms as well. Grant wrote the terms of surrender. Formal surrender took place at the Courthouse on April 12. Death toll for the Civil War is estimated at 500,000 men.
http://memory.loc.gov/ammem/today/apr09.html
[headlines]
----------------------------------------------------------------

This Day in American History
1674-- French Jesuit missionary Jacques Marquette erected a mission on the shores of Lake Michigan, in present-day Illinois. His log cabin became the first building of a settlement that afterward grew to become the city of Chicago.
1682-- The French explorer Rene Robert Cavelier, Sieur de La Salle, reached the Mississippi River. La Salle returned to France after having discovered the mouth of the Mississippi River. La Salle claimed lower Mississippi River and all lands that touched it for France.
1731-" War of Jenkin's Ear." Spanish guardacosta boarded and plundered the British ship Rebecca off Jamaica, and, among other outrages, cut off the ear of English master mariner Robert Jenkins. This had repercussions in the southern Colonies. It took several years to brew. Smuggling was quite common on the open seas, including plundering of smaller ships. The war took its name from Robert Jenkins, captain of the ship Rebecca, who claimed Spanish coast guards had cut off his ear in 1731. He exhibited the ear in the House of Commons and so aroused public opinion that the government of the British Prime Minister Robert Walpole reluctantly declared war on October 23,1739. Basically, the war was one of commercial rivalry between England and Spain By the treaty of Utrech(1713), which ended Queen Anne's War, Britain was to be allowed to participate in slave traffic with the Spanish colonies. A special Spanish fleet, however, interfered with this activity and the Spanish also objected to the English logwooders operating on the coast of Honduras. The other cause of the war was the continued dispute over the boundary of Spanish Florida in relation to Georgia. As soon as war was declared, Gov. James Edwoard Oglethorpe called on citizens of Georgia and South Carolina to join in an invasion of Florida. The Spanish retaliated by attempting to invade those colonies by sea. By 1739, Oglethorpe had completed military fortifications on Amelia, Cumberland, St. Andrew's, and St. Simon's islands as a line of defense against possible Spanish encroachment. he also had reached peace agreements with the Creeks and other Indian tribes in the region.
1783-- General Washington bids his officers farewell at Fraunce's Tavern, New York,NY.
1816-The first all-black US religious denomination, the American Methodist Episcopal Church was organized at Philadelphia with Richard Allen, a former slave who had bought his freedom, as the first bishop.
1833-the first free public library was established in Peterborough, NH. The funds for its creation came from state monies that had originally been appropriated for a state university and were then distributed to towns to use for educational purposes. An earlier, but unsuccessful attempt to establish a free public library was made in New Orleans, LA, by the philanthropist Judah Touro, who founded the Touro Free Library Society in 1824.
1865- At 1:30 PM General Robert E. Lee, commander of the Army of Northern Virginia, surrendered to General Ulysses S. Grant, commander-in-chief of the Union Army, ending four years of civil war. The meeting took place in the house of Wilmer McLean at the village of Appomattox Court House, Virginia. Confederate soldiers were permitted to keep their horses and go free to their homes, while Confederate officers were allowed to retain their swords and side arms as well. Grant wrote the terms of surrender. Formal surrender took place at the Courthouse on April 12. Death toll for the Civil War is estimated at 500,000 men.
http://memory.loc.gov/ammem/today/apr09.html
1866- a Civil Rights act was passed over President Andrew Johnson's veto, who wanted to "punish the South" instead of follow President Lincoln's reconstruction plan. The act granted citizenship to all persons born in the U.S., except Indians. It declared that all citizens had the same civil rights and provided for the punishment of persons who prevented free exercise of these rights. The Fourteenth Amendment was proposed when the constitutionality of the first section of this act was questioned.
1879-birthday of W.C. Fields, stage and motion picture actor (My Little Chickadee), screenwriter and expert juggler. Born Claude William Dukenfield at Philadelphia, PA; died Dec 25, 1946, at Pasadena, CA. He wrote his own epitaph: "On the whole, I'd rather be in Philadelphia."
1887--Birthday of American Compose Florence Beatrice Price, Little Rock, Arkansas;considered the first black woman in the United states to win recognition as a composer. The Chicago Symphony Orchestra, conducted by Frederick Stock, premiered her Symphony In E Minor on June 15, 1933. Price wrote other extended works for orchestra, chamber works, art songs, works for violin, organ anthems, piano pieces, and spiritual arrangements. Some of her more popular works are: Three Little Negro Dances, Songs to a Dark Virgin, My Soul's Been Anchored in de Lord, and Moon Bridge. Died: 3 June 1953 , Chicago, Illinois.
http://chevalierdesaintgeorges.homestead.com/Price.html
http://en.wikipedia.org/wiki/Florence_Price
1893--Birthday of Mary Pickford, actor known as "American's Sweetheart", first film star to have her name posted in marquee lights, and the biggest star of the silent film era, later became one of the first woman to produce films and proved to be an astute businesswoman. Her mother, Charlotte Smith, widowed and left penniless when Mary was 4, took in sewing and played small parts in stock companies to raise three children.
1898- Paul Robeson, born at Princeton, NJ, was an All-American football player at Rutgers University and received his law degree from Columbia University in 1923. After being seen by Eugene O'Neill in an amateur stage production, he was offered a part in O'Neill's play The Emperor Jones. His performance in that play with the Provincetown Players established him as an actor. Without ever having taken a voice lesson, he also became a popular singer. His stage credits include Show Boat, Porgy and Bess, The Hairy Ape and Othello, which enjoyed the longest Broadway run of a Shakespeare play. In 1950 he was denied a passport by the US for refusing to sign an affidavit stating whether he was or ever had been a member of the Communist Party. The action was overturned by the Supreme Court in 1958. His film credits include Emperor Jones, Show Boat, King Solomon's Mines and Song of Freedom, among others. Robeson died at Philadelphia, PA, Jan 23, 1976.
1898-Earle Louis "Curly" Lambeau, Pro Football Hall of Fame coach and executive born at Green Bay, WI. Lambeau played college football at Notre Dame and then founded the Green Bay Packers in 1919. He played for the Packers from their inception through 1927 and coached them from 1919 through 1949. Inducted as a charter member of the Hall of Fame in 1963. Died at Sturgeon Bay, WI. June 1, 1965.
1904-trumpterer Sharkey Bonano born Milneburg,LA.
1912 – Fenway Park opened with the Boston Red Sox defeating Harvard 2-0. Ted Williams, Carl Yastrzemski, Carlton Fisk, Jim Rice, Roger Clemens, and Babe Ruth played ball at Fenway and faced the 'Green Monster', the huge wall in left field. Until the Humane Society ordered him to stop, Ted Williams used to take rifle shots at the many pigeons that flew around the stadium. In 1954, a ball thrown to stop a player from making a double out of a single, hit a pigeon in flight. Allegedly, the bird fell to the ground, got up and then flew away to safer territory. The ball deflected right to the second baseman, who put the tag on the runner.
1913-birthday of John Presper Eckert, Jr.,co-inventor with John W. Mauchly of ENIAC (Electronic Numerical Integrator and Computer), which was first demonstrated at the Moore School of Electrical Engineering at the University of Pennsylvania at Philadelphia Feb 14, 1946. This is generally considered the birth of the computer age. Originally designed to process artillery calculations for the Army, ENIAC was also used in the Manhattan Project. Eckert and Mauchly formed Electronic Control Company, which later became Unisys Corporation. Eckert was born at Philadelphia and died at Bryn Mawr, PA, June 3, 1995.
1913- The Brooklyn Dodgers opened their new ballpark, Ebbets Field, but lost to the visiting Philadelphia Phillies, 1-0, before a crowd of 10,000. Ebbets Field was named for Charles Ebbets, the club's principal owner, and built at a cost of $750,000. It remained the Dodgers' home until they abandoned Brooklyn for Los Angeles after the 1957 season.
( and some of us never forgive them. editor )
1915-- Automobile tycoon Henry Ford sails for Europe from Hoboken, NJ, aboard the Ford Peace Ship. He intends to end World War I. He would fail.
1920-Jazz accordionist Art Van Damme birthday
http://www.artvandamme.com/
1922-harmonica-guitarist Toots Thielmans born Brussels, Belgium 1922.
http://www.tootsthielemans.com/
1928 - Mae West made her glamorous debut on Broadway in the classic production of "Diamond Lil".
1928-Birthday of folksinger and satirist, very popular in the 1950's, Tom Lehrer.
http://members.aol.com/quentncree/lehrer/
http://www.avclub.com/content/node/22863
1932- guitarist/singer Carl Perkins born Tiptonville, TN, He wrote "Blue Suede Shoes" which Elvis Presley turned into a hit record in 1956. Perkins' own version was on the charts as well. Perkins' career came to an abrupt halt in March of '56 when he was involved in a car accident which almost claimed his life. He resumed his career after several months in hospital, but he never had another hit of the magnitude of "Blue Suede Shoes." Perkins died last January.
Died January 19,1998
http://www.hotshotdigital.com/OldRock/CarlPerkinsBio.html
http://www.rockabillytennessee.com/legend_carl_perkins.htm
1939-on an Easter Sunday, African American contralto Marian Anderson sang to open-air concert from the steps of the Lincoln Memorial at Washington, DC, to an audience of 75,000, after having been denied use of the Daughters of the American Revolution (DAR) Constitution Hall. The event became an American anti-discrimination cause célèbre and led First Lady Eleanor Roosevelt to resign from the DAR.
1941--The US aircraft carrier Lexington departed Pearl Harbor, Hawaii, to deliver aircraft to Midway Island. Because of this mission, the Lexington inadvertently avoided the Japanese attack on Pearl Harbor on 07 December. It was later to play a pivotal role in the Japanese defeat at Midway. Other US ships were not as lucky. Japanese carrier-based planes attacked the bulk of the US Pacific fleet moored in Pearl Harbor, sinking or severely damaging nineteen naval vessels, including eight battleships.
1942 - American General King surrenders 75,000 men (12,000 Americans) to the Japanese. A death march begins for the prisoners as they are taken to San Fernado, 100 miles away. Many thousands of them die on the march. Resistance continues in isolated areas of Luzon and other islands. General Wainwright and his troops continue to hold out on Corregidor Island. The prisoners were at once led 55 miles from Mariveles, on the southern end of the Bataan peninsula, to San Fernando, on what became known as the "Bataan Death March." At least 600 Americans and 5,000 Filipinos died because of the extreme brutality of their captors, who starved, beat, and kicked them on the way; those who became too weak to walk were bayoneted. Those who survived were taken by rail from San Fernando to POW camps, where another 16,000 Filipinos and at least 1,000 Americans died from disease, mistreatment, and starvation. After the war, the International Military Tribunal, established by MacArthur, tried Lieutenant General Homma Masaharu, commander of the Japanese invasion forces in the Philippines. He was held responsible for the death march, a war crime, and was executed by firing squad on April 3, 1946.
1943-- Terry Knight, lead singer of Terry Knight and the Pack, was born in Flint, Michigan. The group was the forerunner to the most successful American rock band of the 1970's, Grand Funk Railroad. Knight managed Grand Funk - but did not perform with them - until a bitter series of lawsuits between him and the group in 1973.
1944-- Emil Stucchio, lead singer of the Classics, was born in Brooklyn, New York. The one national hit for this street-corner group was "Til Then" in June 1963.
1945--*MOSKALA, EDWARD J. Medal of Honor
Rank and organization: Private First Class, U.S. Army, Company C, 383d Infantry, 96th Infantry Division. Place and date: Kakazu Ridge, Okinawa, Ryukyu Islands, 9 April 1945. Entered service at: Chicago, Ill. Born: 6 November 1921, Chicago, Ill. G.O. No.: 21, 26 February 1946. Citation: He was the leading element when grenade explosions and concentrated machinegun and mortar fire halted the unit's attack on Kakazu Ridge, Okinawa, Ryukyu Islands. With utter disregard for his personal safety, he charged 40 yards through withering, grazing fire and wiped out 2 machinegun nests with well-aimed grenades and deadly accurate fire from his automatic rifle. When strong counterattacks and fierce enemy resistance from other positions forced his company to withdraw, he voluntarily remained behind with 8 others to cover the maneuver. Fighting from a critically dangerous position for 3 hours, he killed more than 25 Japanese before following his surviving companions through screening smoke down the face of the ridge to a gorge where it was discovered that one of the group had been left behind, wounded. Unhesitatingly, Pvt. Moskala climbed the bullet-swept slope to assist in the rescue, and, returning to lower ground, volunteered to protect other wounded while the bulk of the troops quickly took up more favorable positions. He had saved another casualty and killed 4 enemy infiltrators when he was struck and mortally wounded himself while aiding still another disabled soldier. With gallant initiative, unfaltering courage, and heroic determination to destroy the enemy, Pvt. Moskala gave his life in his complete devotion to his company's mission and his comrades' well-being. His intrepid conduct provided a lasting inspiration for those with whom he served.
1947-Baseball Commissioner A.B."Happy" Chandler suspended Brooklyn Dodgers manager Leo Durocher for one year because of Durocher's habit of consorting with unsavory characters, including gamblers. Burt Shotton took of for Durocher and managed the Dodgers to the National League Pennant.
1947 -the southern plains Tri-State tornado tracked 170 miles through Texas, Oklahoma, and Kansas. This tornado episode was probably a family of tornadoes. Nevertheless, damage was at the F5 level (winds 260 mph plus). 181 people were killed, 970 others were injured, and total damage was $9.7 million. Woodward, Oklahoma was hit hard with 101 fatalities. The entire town of Glazier, Texas was destroyed and never rebuilt as a town. A man looking out his front door was swept by a tornado from his home near Higgins TX and carried two hundred feet over trees. The bodies of two people, thought to be together at Glazier TX, were found three miles apart
1953 - Warner Brothers, the first of the major Hollywood studios to introduce 3-D motion pictures, chose this day to premiere "The House of Wax" at the Paramount Theatre in New York City. The stage show preceding the movie was headed by singer Eddie Fisher. The film's stars, Vincent Price, Phyllis Kirk and Frank Lovejoy attended the premiere.
1954 - No. 1 Billboard Pop Hit: ``Wanted,'' Perry Como.
1955---Top Hits
The Ballad of Davy Crockett - Bill Hayes
Cherry Pink and Apple Blossom White - Perez Prado
Unchained Melody - Les Baxter
In the Jailhouse Now - Webb Pierce
1956-Singer Nat King Cole is beaten up by a group of racial segregationists in Birmingham, Alabama.
1959 - NASA announced the selection of America's first seven astronauts for the US first orbital flight in 1962 under the Mercury program: Scott Carpenter, Gordon Cooper, John Glenn, Gus Grissom, Wally Schirra, Alan Shepard and Donald Slayton.
1959- Little League mounds are moved back two feet (46 feet) in an effort to protect the batter.
1961-New York Museum of Modern Art hangs Matisse's Le Bateau upside down for 47 days.
1962 - the 34th Annual Academy Awards held at the Santa Monica Civic Auditorium in Los Angeles, hosted by comedian Bob Hope. , "West Side Story", was awarded the Oscar for Best Picture (Robert Wise, producer); Best Director (Robert Wise and Jerome Robbins); Best Supporting Actor and Actress (George Chakiris, Rita Moreno); Best Cinematography/Color (Daniel L. Fapp); Best Art Direction/Set Decoration/Color (Boris Leven, Victor A. Gangelin); Best Costume Design/Color (Irene Sharaff); Best Sound (Fred Hynes-Todd-AO SSD & Gordon Sawyer-Samuel Goldwyn SSD); Best Film Editing (Thomas Stanford); Best Music/Scoring of a Musical Picture (Saul Chaplin, Johnny Green, Sid Ramin, Irwin Kostal). The Best Actor award went to Maximilian Schell for his role in "Judgment at Nuremberg" , and for the first time in Oscar history, the Best Actress award went to an actress in a foreign film, Sophia Loren for the lead in "La Ciociara" (or "Two Women"). "The Hustler", "Splendor in the Grass" and "The Guns of Navarone" won a total of four Oscars. Now, back to musicals -- the Best Music/Song was "Moon River" (Henry Mancini-music, Johnny Mercer-lyrics) from "Breakfast at Tiffany's". The list of comedic and musical movies from 1961 that were nominated but didn't win is equally impressive: "The Absent-Minded Professor", "The Parent Trap", "The Children's Hour", "Babes in Toyland", "Pocketful of Miracles", "Flower Drum Song", "Fanny"
http://www.infoplease.com/ipa/A0148869.html
1962- Keeping an Laotian prince waiting in the White House, President Kennedy opens up the Washington's $23-million dollar D.C. Stadium by tossing the ceremonial first pitch. Despite a rain delay, the chief executive stays for the entire game and enjoys seeing Mickey Vernons' Senators beat the Tigers, 4-1.
1963---Top Hits
He's So Fine - The Chiffons
South Street - The Orlons
Can't Get Used to Losing You - Andy Williams
Still - Bill Anderson
1965 - "TIME" magazine featured a cover with the entire "Peanuts" gang. It was a good day for Charlie Brown.
1965-Sixteen-year-old Lawrence Bradford of New York City was the first black page appointed to the US Senate
1965-Dubbed the "Eight Wonder of the World," the Houston Astrodome opened with an exhibition game between the Houston Astros and the New York Yankees. President Lyndon Johnson attended the game, and Texas governor John Connally threw out the ceremonial first pitch, as President Johnson arrived late. Mickey Mantle hit a home run, but the Astros prevailed, 2-1, in 12 innings.
1966-The late, great San Francisco Chronicle Columnist, "Mr. San Francisco," Herb Caen won a special Pulitzer Prize for his continuing contribution as a voice and conscience of the city. He was a good friend to many of us.
http://www.sfgate.com/columnists/caen/
1966-Percy Sledge's "When A Man Loves A Woman" is released.
1970-- Paul McCartney announces the official break-up of the Beatles.
1971-- General Motors recalls 6,700,000 vehicles vulnerable to motor mount failure. It is the largest voluntary safety recall in the industry's history.
1971---Top Hits
Just My Imagination (Running Away with Me) - The Temptations
For All We Know - Carpenters
What's Going On - Marvin Gaye
After the Fire is Gone - Conway Twitty & Loretta Lynn
1973 - Tommy Aaron became the second native son from Georgia to win the Masters golf title at Augusta. The first Georgian to accomplish the feat was Claude Harmon in 1948.
1973 - Rock group Queen has its debut performance at the Marquee Theater in London. The group's biggest hits are ``Crazy Little Thing Called Love,'' ``Another One Bites the Dust'' and ``We Are the Champions/We Will Rock You.''
1977 - The Swedish pop group Abba made its debut at number one on the American pop charts, as "Dancing Queen" became the most popular record in the U.S.
http://abba.muziek.net/
1978-- San Francisco got its first female mayor as city Supervisor Dianne Feinstein was named to replace the assassinated George Moscone. Later she is elected the US
Senator from California.
1979 - the 51st Annual Academy Awards ceremony at Los Angeles' Dorothy Chandler Pavilion (L.A. Music Center), with Johnny Carson as the host. The Best Picture, "The Deer Hunter" (Barry Spikings, Michael Deeley, Michael Cimino, John Peverall, producers), also won for Best Director (Michael Cimino); Best Supporting Actor (Christopher Walken); Best Film Editing (Peter Zinner); and Best Sound (Richard Portman, William McCaughey, Aaron Rochin, C. Darin Knight). The Best Actor and Actress awards for performances in "Coming Home" were awarded to Jon Voight and Jane Fonda, respectively. This 1978 film also won a golden statuette for Best Writing/Screenplay Written Directly for the Screen (Nancy Dowd, Waldo Salt, Robert C. Jones). The intense "Midnight Express" won for Best Music/Original Score (Giorgio Moroder)and Best Writing/Screenplay Based on Material from Another Medium (Oliver Stone). The Oscar for Best Actress in a Supporting Role went to Maggie Smith in "California Suite", the Best Music/Song Oscar, for "Last Dance" from "Thank God It's Friday", went to Paul Jabara..
http://www.infoplease.com/ipa/A0149424.html
1979---Top Hits
I Will Survive - Gloria Gaynor
What a Fool Believes - The Doobie Brothers
Sultans of Swing - Dire Straits
I Just Fall in Love Again - Anne Murray
1980- Two days prior to the start of the season, the season the Durham Bulls uniforms are stolen. Atlanta's minor league director, Hank Aaron, sends the team a set of used Braves uniforms to wear on the road as the team decides to wear its road uniforms at home.
1984 – The 56th Annual Academy of Awards at the Dorothy Chandler Pavilion, Los Angeles, with Johnny Carson as host. "Terms of Endearment" (James L. Brooks, producer) was voted Best Picture of 1983. "Terms" also won for Best Director (James L. Brooks, again ... and, again for Best Writing/Screenplay Based on Material from Another Medium);and Best Supporting Actor (Jack Nicholson); and for Best Actress (Shirley MacLaine). MacLaine had been nominated five times over 26 years before winning the statuette. Of course, since she could see into the future, she knew that this would happen. Robert Duvall picked up the Best Actor Award ("Tender Mercies") and the Best Supporting Actress title was bestowed on Linda Hunt for "The Year of Living Dangerously". A foreign film, "Fanny och Alexander", won three Academy Awards: Best Costume Design (Marik Vos-Lundh), Best Art Direction/Set Decoration (Anna Asp, Susanne Lingheim), & Best Cinematography (Sven Nykvist). Another film that endeared itself to audiences in 1983 was "The Right Stuff", honored for Best Music/Original Score (Bill Conti); Best Effects/Sound Effects Editing (Jay Boekelheide); Best Film Editing (Glenn Farr, Lisa Fruchtman, Stephen A. Rotter, Douglas Stewart, Tom Rolf); and Best Sound (Mark Berger, Thomas Scott, Randy Thom, David MacMillan). Put the whole evening together and you get the Best Music/Song: "Flashdance...What a Feeling" (Giorgio Moroder-music, Keith Forsey and Irene Cara-lyrics) from the movie, "Flashdance".
http://www.infoplease.com/ipa/A0149580.html
1985 - Tom Seaver broke a major-league baseball record (held by Walter Johnson) as he started his 15th opening-day game. The Chicago White Sox defeated the Milwaukee Brewers 4-2. With the win, 'Tom Terrific' extended his opening day record to 7-1. He had thrown openers for the New York Mets, Cincinnati Reds and the Chicago White Sox.
1987---Top Hits
Nothing's Gonna Stop Us Now - Starship
Tonight, Tonight, Tonight - Genesis
Come Go with Me - Expose
Ocean Front Property - George Strait
1988 -Residents of Sioux City, Iowa awoke to find 2 inches of snow on the ground following a record high of 88 degrees the previous afternoon.
1989 - Eighteen cities in the southwestern U.S. reported new record high temperatures for the date. The afternoon high of 80 degrees at Eureka CA established a record for the month of April.
1991-a large portion of the east was battered by severe thunderstorms with 503 severe weather events reported. 38 tornadoes touched down with the most significant one beginning its 18 mile path at Guthrie, Kentucky. This tornado, rated F2, did over $500,000 in damage. 3 inch diameter hailstones fell in Switzerland county in Indiana. 2 people were killed and 86 were injured from intense straight line thunderstorm winds exceeding 100 mph in West Virginia. Gatesburg, Pennsylvania reported a wind gust to 90 mph.
1993-the Colorado Rockies played their first official National League game defeating the Montreal Expos, 11-4, behind first-inning home runs from lead off hitter Eric Young and Charles Hayes. 80,277 fans packed Denver's Mile High Stadium to set a major league Opening Day attendance record, surpassing the 78,672 who saw the san Francisco Giants and the Los Angeles Dodgers open the 1958 season at the Los Angeles Coliseum.
1993 -Thanks to a four-run first inning sparked Eric Young's leadoff home run, the Rockies defeat the Expos 11-4 for their first win ever. The crowd of 80,227 at Colorado's Mile High Stadium establishes a new major league Opening Day attendance record.
1995-Glasgow, Montana recorded 12.2 inches of snow in 24 hours -- its greatest 24 hour snowfall on record.
1996 -Frank Kucharski of Chester, Connecticut attends his 22nd consecutive Yankee season opener at the stadium.
1996-San Franicisco Columnist Herb Caen won a special Pulitzer Prize for his continuing contribution as a voice and conscience of the city. He is certainly missed.
2000--- In a pair of legal setbacks for Al Gore, a Florida state judge refused to overturn George W. Bush's certified presidential election victory in Florida and the US Supreme Court set aside a ruling that had allowed manual recounts.
2000-- PepsiCo agrees to pay $13.4 billion to acquire Quaker Oats.
2000 -Indian first baseman Jim Thome strikes out five times to tie a major league record. Cleveland prevails posting a 17-4 victory over the Devil Rays.
2000 -The Twins beat the Royals, 13-7, as both teams each hit three consecutive home runs in the same game for the first time in major league history. Ron Coomer, Jacque Jones and Matt Lecroy connect consecutively in the sixth for Minnesota and Carlos Beltran, Jermaine Dye and Hector Carrasco go back-to-back-to-back for Kansas City.
2001 -Willie Stargell, the all-time Pirate career leader in home runs, RBIs and extra base hits dies from kidney problems at the age of 61. After leading the Bucs to the 1979 World Championship, 'Pops', a career .282 hitter, became the oldest player (39) to win a MVP award when he shares the award with Keith Hernandez.
2001- Pittsburgh's PNC Park makes its major league debut as hometown product, Sean Casey, leads the visiting Reds past the Pirates, 8-2. The Cincinnati first baseman, who hit the first home run at Miller Park three days ago, goes 4-for-4 and again has the honor of hitting the first round tripper in a major league park's history. The bat, which is used to hit both historic homers, is sent the Hall of Fame.
2004-- The Yankees and Joe Torre agree to three-year extension. The contract also includes an additional six-year deal in which the 62-year old manager will serve as a team advisor through the 2013 season.
NBA Finals Champions This Date
1959- Boston Celtics
1960-Boston Celtics
Stanley Cup Champions This Date
1932—Toronto Maple Leafs
1935—Montreal Maroons
1946-Montreal Canadiens
--------------------------------------------------------------

Spring Poem
Three Spring Notations on Bipeds
by Carl Sandburg (1920)
1
The down drop of the blackbird,
The wing catch of arrested flight,
The stop midway and then off: off for triangles, circles, loops of new hieroglyphs—
This is April's way: a woman:
"O yes, I'm here again and your heart
knows I was coming."
2
White pigeons rush at the sun,
A marathon of wing feats is on:
"Who most loves danger? Who most loves wings? Who somersaults for God's
sake in the name of wing power in the sun and blue on an April Thursday."
So ten winged heads, ten winged feet, race their white forms over Elmhurst.
They go fast: once the ten together were a feather of foam bubble,
a chrysanthemum whirl speaking to silver and azure.
3
The child is on my shoulders.
In the prairie moonlight the child's legs hang over my shoulders.
She sits on my neck and I hear her calling me a good horse.
She slides down—and into the moon silver of a prairie stream
She throws a stone and laughs at the clug-clug.
--------------------------------------------------------------

SuDoku
The object is to insert the numbers in the boxes to satisfy only one condition: each row, column and 3x3 box must contain the digits 1 through 9 exactly once. What could be simpler?
http://leasingnews.org/Soduku/soduko-main.htm
--------------------------------------------------------------

Daily Puzzle
How to play:
http://www.setgame.com/set/puzzle_frame.htm
Refresh for current date:
http://www.setgame.com/set/puzzle_frame.htm
--------------------------------------------------------------


http://www.gasbuddy.com/
http://www.gasbuddy.com/GB_Map_Gas_Prices.aspx
http://www.gasbuddy.com/GB_Mobile_Instructions.aspx
--------------------------------------------------------------

Provence, France-Vacation
http://le-monastier.site.voila.fr/
--------------------------------------------------------------

News on Line---Internet Newspapers
Las Vegas, Nevada
--------------------------------