Special Assets Workout Officer,
San Francisco, CA
5+ years collection experience work-out commercial accts. equip. finance/leasing-
click here for more info
About the Company: Bank of the West and its subsidiaries are equal opportunity/affirmative
action employers.


Wednesday, April 16, 2008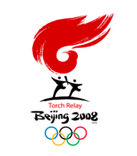 Headlines---
Correction: DWJ Capital listing
Classified Ads---Controller
TransUnion joins the "Broker/Lessor" List
Automatic Lease Extensions Not So Automatic
By Ann Morales Olazábal, MBA, JD
Odds and Ends—
Hal Horowitz added to Leasing Recruiters List
Classified ads—Help Wanted
Sales makes it Happen---by Steve Chriest
"Fast Turn around Time"
Dale Davis, Leasing News Advisor
Screen Resolutions affect what you see
Family Watch Dog---Predator alert
ZRG adds to Toronto and Florida Offices
Amembal and Odessa Leasing Products
Inflation Indicator Leaves Fed in Tough Spot
News Briefs---
You May have Missed---
"Gimme that Wine"
Calendar Events
Snapple Real Facts
Today's Top Event in History
This Day in American History
Spring Poem
SuDoku
Daily Puzzle
GasBuddy
Provence, France-Vacation
News on Line---Internet Newspapers
Henderson, North Carolina
######## surrounding the article denotes it is a "press release"
------------------------------------------------------------------

Correction: DWJ Capital listing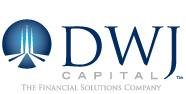 Many readers contacted us, questioning DWJ Capital listing in "Broker/Lessors."
First, the error in the number of employees at DWJ Capital, Irvine, California was a typo, caught after it went on line. It should be seven not 70. We corrected it on line.
When Daniel Wabs faxed the form to Leasing News, he was contacted and it was suggested that he add his name, e-mail address, and telephone number instead of what he had put down. The 15 years of leasing experience was discussed. The company has employees who have been in the leasing industry for extended periods of time, so that was acceptable to this editor. Dan Wabs never claimed to have 15 years himself. His company also is in the commercial finance business with more employees, but this was not mentioned as it is not covered in the form. Many broker/lessors have other companies or services they offer. Leasing News only counts those in the leasing, as we have done with many other companies, specifically bank leasing companies
(mainly in "funders.")
Several readers called to let us know they could not find the company as a member of the Equipment Leasing and Finance Association (ELFA) or United Association of Equipment Leasing (UAEL.) First, we are glad that they contacted us. It is true that we did not check this out, but Dan Wabs told us an application was in process. It was our decision to list the leasing associations as Leasing News wants
to promote the joining of an association; getting involved. The more people are involved, the more things will get done. New "blood" helps all organizations grow and change. Get involved. Don't
complain. Get involved. If there is a fault, it is ours, not DWJ Capital.
After the calls from readers, Leasing News contacted UAEL Membership Director Bill Grohe, who confirmed an application was in process. Bill also thought Dan Wabs or someone from his company was coming to the Spring Conference in Sonoma. Bill told us UAEL is over their expected turn-out, but he added there is always room for one more.
Don Ethier, Membership Chairman of the Equipment Leasing and Finance Association, at first could not find the company listed, but then followed up with an e-mail that they had an application from DWJ
Capital in process, (with some top sponsors, too. editor)
One or two readers mentioned there was no street address in the web site "contact us" form. This is not uncommon and in putting lists together, we have found large companies, such as LEAF who does not put division address or telephone numbers on their web site, as well as medium to small companies, who primarily want to be contacted by e-mail or "contact form."
Dan Wabs said they were in the process of "tweaking" their web site. He wasn't happy with it and it was on his priority list.
For readers who were concerned, Leasing News appreciates hearing from you.
We appreciate the questions.
Kit Menkin, editor
Here is the amended listing:
"Broker/Lessor" List
Third Column: YES - Year Company Started | YELB - Years in equipment Leasing Business
A - City Business License | B- State License | C - Certified Leasing Professional |
D - State(s) sales/use tax license |
E - Named as "lessor" on 50% or more of lease contract signed. |
Name
City, State
Contact
Website
Leasing Association

YCS
YELB


(see above for meaning)

# of Empl.

Geographic Area

Minimum
Dollar
Amount

Buisness Reports

D

2007
15

7

App Only $5,000 - $150,000
Commercial Div. $150,000 - $5MM
--------------------------------------------------------------

Classified Ads---Controller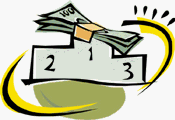 Boca Raton, FL
CPA w/ Sarbanes Oxley/ 15 years management exp. as CFO/ Controller/5 yrs w/ PWC Extensive exp providing accounting/ tax guidance for the equipment lease industry. Willing to relocate.
Email: bltushin@hotmail.com

Chicago, IL
experienced in lease accounting, operations, management, and Sarbanes-Oxley. Seeking position with equipment lessor. Would consider contract assignments or relocating.
Email: leasecontroller@comcast.net

Southeastern, MI
Controller & Management experience w/ equip lessors &broker. MBA, CPA w/ extensive accounting, management, securitization experience with public and private companies. Willing to relocate.
Email: Leasebusiness@aol.com
West Palm Beach, FL
CPA/CFO/Controller/Due Diligence Officer/SOX Lead seeking position.
Email: obrienhowardj@aol.com
For a full listing of all "job wanted" ads, please go to:
http://www.leasingnews.org/Classified/Jwanted/Jwanted.htm
To place a free "job wanted" ad here, please go to:
http://www.leasingnews.org/Classified/Jwanted/Jwanted-post.htm
--------------------------------------------------------------


"Broker/Lessor" List
Third Column: YES - Year Company Started | YELB - Years in equipment Leasing Business
Business Reports: Companies listed may make any netiquette comment about their company or reports or other information in the footnote section of their listing. Leasing News recommends readers also view the footnote as well as the section itself or searching reports on the business.
It also should be noted that if a BBB report listing is found by a reader, as there may not have been one when this was last up-dated, please send the link to maria@leasingnews.org so Leasing News may up-date this section.
BBB - Better Business Report | CBB - Leasing News Complaint Bulletin Board
| CNI - Current News Information
A - City Business License | B- State License | C - Certified Leasing Professional |
D - State(s) sales/use tax license |
E - Named as "lessor" on 50% or more of lease contract signed. |
Name
City, State
Contact
Website
Leasing Association

YCS
YELB
(see above for meaning)

Business Report

D

2001
11
--------------------------------------------------------------

Automatic Lease Extensions Not So Automatic
By Ann Morales Olazábal, MBA, JD
www.credittoday.com
reprinted with permission
Credit and the Law: The Situation
Radiologists Sander Derrickson and Paulina Smith were partners in a medical practice known as Suffolk Open MRI. In February 1996, the practice entered into a 60-month written agreement with Diagnost-Equip, Inc. ("DEI") for the lease of an MRI machine and CT scanner. The lease, which was personally guaranteed by Drs. Derrickson and Smith, appeared to be fairly standard and contained the following relevant provisions:
"16. Ownership of Leased Property: The Equipment shall at all times remain the property of the Lessor, and Lessee shall have no right, title or interest therein. Lessee shall have no option to purchase or otherwise acquire title to or ownership of any of the Equipment and shall have only the right to use same under and subject to the terms of this Lease. ...
"17. Obligation to Return Leased Property: Upon the termination in any manner whatever of this Lease or any extension thereof, the Lessee shall forthwith deliver, freight prepaid, the Equipment to the Lessor at an address to be designated by Lessor, complete and in good order and condition, reasonable wear and tear excepted, and shall pay to Lessor the full amount of rental then due on it ...
"19(a) Failure to return Property as Extension of Lease: If upon the expiration of the full term of this Lease, the Lessee does not immediately return the Equipment to the Lessor, and the Lessor does not request its return, then the Equipment shall continue to be held and leased under and in accordance with the conditions in this Lease, and the same shall thereupon be extended indefinitely as to term, but thereafter either the Lessee or the Lessor upon thirty (30) days notice in writing to the other may terminate it, whereupon the Lessee shall forthwith deliver the Equipment to the Lessor at the designated address."
At the conclusion of the lease period in February 2005, Derrickson and Smith did not return the radiology equipment covered by the DEI lease. Eventually a sizeable arrearage accumulated. After dealing with the office manager for a period of time, DEI sent formal demand letters to the doctors, seeking to collect on the personal guaranties. When the doctors failed to respond, DEI contacted a lawyer for assistance with collection. To DEI's surprise, the lawyer informed DEI that its chances of recovering the outstanding debt were nil. Why?
Answers and analysis
A state statute prohibits automatic extensions of this kind of lease without written notice to the Lessor.
As it involves a fairly typical equipment lease situation, there are a number of fairly typical legal defenses that might be interposed against a suit for collection of this outstanding balance.
The doctors might contend that DEI waited an extraordinary length of time before attempting to collect on the Lease extension payments.
They might throw around the word "unconscionable." They might try to invalidate the personal guaranties on one of a number of bases. They might even try to prove that this was not a lease at all but a disguised sale, after which they had no further financial obligation and title to the Equipment passed to them. None of these arguments is persuasive.
The stinger here is a state statute that overcomes and supersedes this Lease's clear language automatically renewing the lease under its terms.
New York, for example, has passed legislation that provides a complete defense to any such action for rent. Part of New York's statute (General Obligations Law §5-901) reads as follows:
Since DEI did not, between 15 and 30 days before the last day of the lease, send a written notice advising the radiology practice that the lease would automatically renew if they failed to return the equipment, the lease extension is invalid. Under the law, then, no rent is due thereunder.
This legal result, however, does not leave the parties in limbo nor does it entitle the doctors to keep the equipment without paying for it. DEI should immediately make formal demand for return of the equipment or, in the alternative, the execution of a new lease agreement. If the doctors do not return the leased items, they can be sued for conversion of (improper exercise of ownership over) the equipment.
Such a conversion suit can proceed in two ways: first, as a monetary claim for the value of the equipment; or second, as a replevin action, in which the court orders return of the equipment, and a sheriff's deputy or constable executes the order, physically accompanying the creditor onto the debtor's property to retrieve the equipment under color of law.
Not all states have this type of protective "notice" legislation in place; in fact most do not. But if a brief written reminder of the renewal provision of the lease, sent just before its conclusion, can be easily incorporated into the collections process, it would be beneficial even for creditors in states that do not have such a law. Gently making one's legal position clear at a time when one has the upper hand and before the credit situation has deteriorated is almost always a good idea.
Ann Morales Olazábal, MBA, JD, is an Associate Professor of Business Law, University of Miami and a contributing editor of Credit Today.
Sample articles are available at:
http://www.credittoday.net/public/department42.cfm
To learn more about subscription, please go to:
http://www.credittoday.net/public/10.cfm
ELFA Legal Forum – May 4-6 in Chicago
http://www.leasingnews.org/archives/April%202008/04-14-08.htm#elfa
--------------------------------------------------------------

News on the street is that Marlin Leasing has dropped its "Capital Business Loan" program. Since CEO Dan Dyer is not talking, perhaps the investors have confirmed the news, hence the stock is down to
$7.48. What is worse, Tuesday's volume was 8,490 compared to their average three month volume of 71, 366.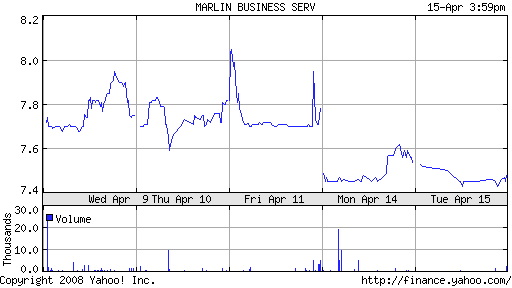 Also out of the factoring business along with opening an industrial bank in today's financial climate, now out of "capital loans!?" Once a leader in the small ticket marketplace, the company is becoming
a textbook for college courses of what to do wrong in business.

Not Sal Maglietta
US Bancorp stopped sending us press releases when we identified Sal Maglietta when he was appointed to head the specialty group in Portland, Oregon, mostly from the old Oliver-Allen operation. Reportedly six of his top sales left, who were doing 70% of the business, because of the changes in compensation. Other salesmen are unhappy. They told Leasing News they would like to leave as soon as some of their deals are completed.
Located in Larkspur, California, Oliver-Allen started in 1973, when Marin County was the location for over a dozen leasing companies and funders. Oliver-Allen was one of the first companies to specialize in IT: leasing equipment for computer systems, networking, communications, PC connectivity, primarily to middle market clients. They were sold in March, 2000 to US Bancorp.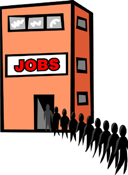 Leasing employment statistics seems to have made one of the largest declines from March to April, 2008. The results were so surprising, the figures are being completely re-done. Hopefully Leasing News
will have those numbers for you by May 7th.
What the expectations of GE first quarter meant: more cuts there, including the leasing industry.
For readers who think otherwise, the editor personally holds GE stock and CIT stock, both excellent companies, despite what you may read elsewhere.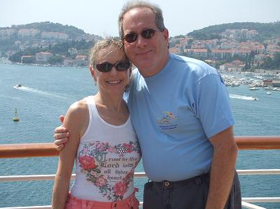 What happened to Jeffrey Taylor, CLP, CPA, author, lease trainer who moved to Arizona and then went into real estate? He now also has Scottsdale Luxury Cruises. No joke, please go to:
http://scottsdaleluxurycruises.com/
Jeffrey Taylor is also the author of Selling Leasing "In A Tough Economy and The Future of Equipment Leasing." Published in September, 2006, the book is available for $14.95 from Target:
http://www.target.com/gp/detail.html/602-4883273-6516640?asin=0972704736&afid=
yahoosspplp_bmvd&lnm=0972704736|Books_:_The_Future_of_Equipment_Leasing&ref=
tgt_adv_XSNG1060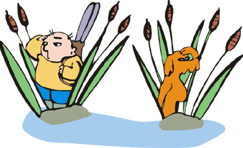 Where is Rick Remiker, former Managing Director, Group Head MERRILL LYNCH CAPITAL,
Equipment Finance?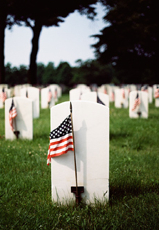 Ending this on a down note, as it was not until recently did Leasing News learn of the passing of Chuck Griffin last September , at one time very active in the industry:
"GRIFFIN -- Charles Kevin "Chuck" Griffin Sr., 64, died on September 5, 2007. He was born in Watertown, MA. Chuck devoted his life to community service, serving the country as a pilot in the U.S. Army for 20 years and later helping thousands of people with his service to Civitan International, where he founded three community service clubs and served on the international board of directors. He owned several businesses in the last two decades including Albuquerque Leasing and Flex Leasing. He also was an avid balloonist, having flown in 25 Albuquerque International Balloon Fiestas and holding the world record for the most sky divers to jump from a hot air balloon. He was the pilot of that flight. Chuck is survived by three children - Grace Ann, Charles "Kevin" Jr. of Baton Rouge, his wife, Trista and their children, Colin and Teagan , and Sean; a sister, Beryl Basham of San Diego, her husband, Daryl and their children, Brandon and Blair; two brothers, Brian of Los Angeles and Gerald of Virginia and the mother of his youngest son, Joanie. He is preceded in death by the parents that raised him, Gwen and Negail Riley. A Memorial Service will be held at 10 a.m. Saturday, September 29, 2007 at the Albuquerque International Balloon Museum, 9201 Balloon Museum Drive NE . Memorial contributions should be made in Chuck's name to the Civitan International Foundation, 1 Civitan Place, Birmingham, AL 35213."

--------------------------------------------------------------

Hal Horowitz added to Leasing Recruiters List
Leasing Industry Recruiters
These companies have experience in the finance and leasing industry
Please fax our request form back to 408.317-2066 or you
may e-mail to: kitmenkin@leasingnews.org .
Second Column: YCS - Year Company Started | YELB - Years in equipment Leasing Business
Name
City, State
Contact
Website
Leasing Association

YCS
YELB
(see above for meaning)

Nationwide

Search firm specializing in leasing industry. Services include retained and contingent search, strategic consultation, compensation analysis, sales & management training, & customizable consulting products.

MRI Big Creek
Fred St Laurent
CEO and President
Fred@MRIbigcreek.com
Phone: 678.455.5700 ext 214
Fax: 678.623.8283
EAEL,ELFA,NAELB,UAEL
www.MRIbigcreek.com

2001
(1993)

Nationwide

Experts in Top Grading and Succession Planning for Equipment Leasing.
80% of workers just show up; 20% do it all. We recruit the top 20%

Wingate Dunross Associates, Inc.
Hal T. Horowitz, SVP
Financial Placements
28632 Roadside Drive, Suite 203
Agoura Hills , CA 91301
Ph: 818-597-3200 ext. 212
Fax: 818-597-3201
Cell: 818-730-0645
Email: halh@wdsearch.com
www.wdsearch.com

1983

(2002)

Nationwide

Retained search firm seeking financial professionals for growth-oriented and challenging opportunities in commercial banking, equipment leasing, healthcare and power.

WDI provides in-depth knowledge of its clients' respective industries.
--------------------------------------------------------------

Leasing Industry Help Wanted
Collector

Collector
Lake Success, NY
Full time, entry or jr. level collector, auto and/or equip collection exp. preferred. Resume: fax 718-392-5427
attn: Ed Kaye/Eric Coolbaugh
About the Company: Advantage Funding is the leader in automotive and equipment lease financing, Lake Success, NY.


Document Processor

Documentation Processor
New York, NY.
Mid-Town New York office seeking Documentation Processor with approximately 3 years experience. Click here for details.
Leasing Sales Representative

Leasing Sales Representative
Long Island, NY
Hiring experienced or new to business sales reps. Transactions in all states / all industries. Send resume to: info@sterlingcap.net or fax 631-414-7571.
About the Company: Sterling Capital Leasing, LLC is a national small ticket/middle market leasing company

Special Assets Workout Officer

Special Assets Workout Officer,
San Francisco, CA
5+ years collection experience work-out commercial accts. equip. finance/leasing-
click here for more info
About the Company: Bank of the West and its subsidiaries are equal opportunity/affirmative
action employers.


--------------------------------------------------------------

Sales Make it Happen --- by Steve Chriest
"Fast turn around time."
If you want to avoid the label of a "me-too" player in your industry, you will want to identify your company's Exclusive Strengths.
Because some customers use your services, you have, at least in their eyes, Exclusive Strengths. These are strengths that are exclusive to your company, are recognized as exclusive by your customers, and for which you have earned bragging rights. Exclusive Strengths can only be claimed by you - they cannot also be claimed by any of your competitors.
In the equipment finance business, the claim of "fast credit turnaround time" can be claimed by so many competitors that the claim isn't even a strength today, it's a requirement for staying in business! The same is true for a claim that your company's people truly care about their customers. You can bet that your competitors are making the same claim to their customers.
So, how do you go about identifying Exclusive Strengths? The process is relatively simple, and deceptively powerful. First, conduct a brainstorming session with everyone involved in the company's revenue generating process. You can do this in an office setting or at a retreat. Ask the participants to answer these questions: What do we have that our competitors cannot offer, or what do we do that our competitors don't do? Once answers to these questions are developed into a list, the qualification process begins.
To qualify as an Exclusive Strength, what you have or what you do must be something your customers care about. For example, if you truly have a system of credit and collection activities that allow you to approve and fund more "D" credits than any industry competitor in a geographical area, and your customers care about this ability, it begins to qualify as an Exclusive Strength. If you can prove your claim to your customers, it will then pass the final test and will qualify as an Exclusive Strength for your company. It's important to note that your claim is an Exclusive Strength only for those customers who are "D" credits or those who provide goods or services to "D" credit customers. "A" credit customers, or those who sell exclusively to "A" credit customers, may have no interest in your sub-prime funding capabilities. In these cases your ability is not seen as an Exclusive Strength because they don't care!
Another, almost failsafe approach to zeroing in on your Exclusive Strengths is to ask your customers! Instead of sending out surveys which ask your customers how you can improve your services, ask them, in person, the following, simple questions: "Why do you do business with us? What do we have or do that distinguishes us, in your eyes, from our competitors?" They will tell you how they see you as different from your competitors, and they'll let you know what else they want from you to remain loyal customers.
About the author: Steve Chriest is the founder of Selling UpTM (www.selling-up.com), a sales consulting firm specializing in sales improvement for organizations of all types and sizes in a variety of industries. He is also the author of Selling The E-Suite, The Proven System For Reaching and Selling Senior Executives and Five Minute Financial Analyst, Basic Finance & Analysis Tools for Non-Accountants. You can reach Steve at schriest@selling-up.com.
Sales Makes it Happen articles:
http://www.leasingnews.org/Legacy/index.html
Previous columns on "Selling Up" by Steve Chriest are available here: http://www.leasingnews.org/Selling_Up/index.htm
--------------------------------------------------------------

Dale Davis, Leasing News Advisor
Dale Davis is the President of Endeavor Financial Services He has been in the vehicle and equipment leasing business since 1978.
"I spent ten years at the Ford store leasing, renting and selling cars and ten more in independent finance before striking out on my own in 1998. Endeavor still leases cars and trucks (and medical equipment and software and…) but we really concentrate on providing complete lending and procurement solutions for our clients.
Dale was the President of the National Vehicle Leasing Association (NVLA) in 2005 and 2006 and currently is active on the board of directors and several committees. He was presented with the association's Lifetime Achievement award in 2007.
Dale is a contributing author to "Foundations of Leasing", an industry publication. He is also active with local community groups and the Make-A-Wish Foundation.
Dale is married and has four children ranging in age from 18 to 4.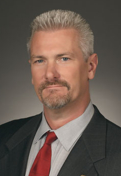 Dale R. Davis
President
Endeavor Financial Services
DDavis@EndeavorFS.net
(877) 727-4327
(877) 337-3227
www.EndeavorFS.net
1. What is the biggest issue you face in your business?
"Frankly, we are doing pretty well. We would like to diversify our portfolios a bit so we are working hard on expanding our vendor base to new markets."
2. What advice would you give to a young person entering the business today?
"A. Think long term. The lease you participate in today can become twenty if properly managed.
B. Take every opportunity to learn your craft."
3. To what do you attribute your success?
"I learned to not take the low road early on. Car salesmen rarely garner much respect, if any, so when I started, building a solid reputation was everything. Maintaining that perspective of fairness, regardless of the perceived immediate gain has worked well for me."
4. What is one big thing that you hope to do before you die?

"There are a couple of continents I've yet to set foot on."
--------------------------------------------------------------

Screen Resolutions affect what you see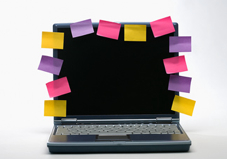 Most readers do not realize the resolution size they have their monitor set for will change the size of what is sent; meaning you may not be viewing the original size.
To properly measure size on the internet often the "pixel" size is utilized. Inches and meters don't work, nor do "pica" as for printed newspapers.
As a rule of thumb, the lower the number, the larger the graphics, including fonts will appear, but are not as sharp as the higher the number. In fact, the higher the number, the clearer and perhaps brighter the picture will appear on your screen. A video card makes a big difference, and there are other programs, such as Liquid View and Pivot that can change the appearance.

www.netapplications.com
To view where you are among users, please go here:
marketshare
http://marketshare.hitslink.com/report.aspx?qprid=17
Leasing News is created on a monitor turned sideways for a large portrait using both liquid view and pilot; pixel is 1024 x 1280. According to the chart, we are .02% of the users.
Liquid View and Pivot are available at www.portrait.com/
--------------------------------------------------------------

Family Watch Dog---Predator alert

----Developed by John Walsh from Americas Most Wanted.
It is www.familywatchdog.us
When you visit this site you can enter your address and a map will pop up with your house as the small icon of a house and red, blue, green, dots surrounding your entire neighborhood.
When you click on these dots a picture of a person will appear with an address and the description of the crime he or she had committed. You may be surprised. There are other features available.
The site recommends that you can show your children pictures and see how close these people live to your home or school.
---------------------------------------------------------------
### Press Release ###########################

ZRG adds to Toronto and Florida Offices with two new Managing Directors
Westborough, MA - ZRG is pleased to announce the addition Christian Bezick and Ryan Van Schyndel as Managing Directors adding to the firm's financial services lending practice.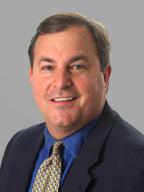 Christian Bezick will work out of the firms Boca Raton, Florida offices. He previously worked for Morgan Samuels where he was a senior leader in the firm's financial services practice focusing on executive leadership in the capital markets, commercial banking, wealth management and commercial real estate areas. His direct business experience spans over twenty years in commercial real estate, corporate finance, mergers and acquisitions, operations and general management.
His business experience includes Senior Vice President of Ocwen Financial Corporation, a multi-billion dollar, publicly traded holding company engaged in a variety of businesses related to commercial and residential mortgage acquisition, servicing, and asset management. Chris was also a merger and acquisition consultant, building and project manager at LaSalle Partners and an officer in the US Army, where he was the logistics officer for a rapid deployment force brigade.
Mr. Bezick holds an MBA in finance and marketing from Northwestern University's J.L. Kellogg Graduate School of Management and a BS in Engineering, with a concentration in Aerospace Engineering from the United States Military Academy, West Point.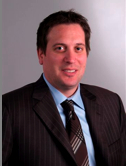 Ryan Van Schyndel will work out of ZRG's Toronto, Canada offices. Ryan brings extensive business experience having spent 10+ years with IBM Canada Ltd. in the IBM Software Group. In 1999 he was promoted to IBM Global Financing, where he held increasingly senior positions.
From IBM, Ryan joined one of Canada's largest retained search firms. With ZRG, Ryan will focus on Canadian search in Financial Services and lending businesses in Canada. Ryan holds a double degree from Carleton University in Political Science and Sociology with a specialization in International Conflict; he has also has 9 years of executive coaching and sales training with IBM Canada Ltd.

Larry Hartmann, Managing Partner of ZRG, related, "We are maintaining an aggressive growth posture in 2008 focusing in markets and niches where hiring is still robust. Our fact based value proposition is the right solution for clients when every hire counts in markets like this. Both Ryan and Chris bring a strong track record of billing and client successes to our firm that will complement our existing practice areas".
About ZRG
ZRG is a leading global boutique Executive Search, Consulting and Advisory firm. ZRG and its subsidiaries are entering their ninth year of providing value added human capital services to the several key markets including Financial Services, Life Sciences, Technology, Energy and Education. Headquartered in Boston, ZRG maintains strategic branch offices throughout the Americas.
For more information, Contact or Christian Bezick at
561-447-1308
cbezick@zrgroup.com or
Ryan Van Schyndel at
416-915-5542 or
ryanv@zrgroup.com
### Press Release ###########################

Amembal and Odessa Release Sales Products to Sell Leasing
Philadelphia, PA -Odessa Technologies, Inc. and Amembal & Associates, in joint venture, announced the release of a suite of software products aimed at the sales force of leasing companies. After identifying a clear lack of specialized products catering specifically to the sales needs of the leasing industry, the companies have joined forces to address these needs. The sales suite of products, called "Leasedream," will allow salespersons to sell leasing using an entire array of analytical tools. Each component of the sales suite will address a distinctive sales need and can be used as a stand-alone product. Odessa and A&A plan to market the suite internationally.
Sudhir Amembal, Chairman of A&A and among the best-known and highly regarded leasing personalities in the world, organizes and runs numerous leasing classes and seminars for various governments, private companies and regional associations. In all his experience, Amembal has found "a repeated theme in the concerns that were expressed by sales persons, both in the US and abroad. With so much focus on both pre-sales and after-sales efforts, there's an ironic lack of support for a crucial component: 'during-sales'. When a sales person is trying to justify the benefits of leasing over purchasing, he/she has to often rely on their marketing skills alone." Amembal points out that if using analytical tools which easily and clearly demonstrate the advantages of leasing, sales persons can be equipped with a major advantage. "If I'm a decision-maker debating between leasing and purchasing, I want to see reports and tangible reasons that show me the advantages that leasing has to offer", says Madhu Natarajan, CEO of Odessa Technologies, Inc; "a compelling marketing-pitch ought to include definitive and easily understood advantages that the leasing-option might have over other alternatives."
The suite will include products that address the following needs: lease vs. purchase analysis, benefits of off-balance sheet financing and the advantages of true leases from an income tax point of view. Aimed specifically at the sales force, the products are being developed on platforms that are sales-friendly.
About Odessa Technologies, Inc. Odessa Technologies, Inc. is a software company located in Philadelphia, PA, with a sole focus in building and marketing software solutions to the leasing industries. The LeaseWave suite is its fully-integrated family of products that cater to various parts of the leasing operations, providing an end-to-end solution that is fully Internet-based. Furthermore, recognizing that each business is unique, the LeaseWave suite has been engineered, specifically, to be customizable. Designed using cutting-edge technology and sound functional expertise, LeaseWave can be custom-built to fit around the unique needs of each lessor. While not every client requires customization, the LeaseWave suite is flexible to cater to even the most complex of business models, as evidenced by its strong customer base. LeaseWave is the only end-to-end system that is fully Internet-based. Its technology as well as its ability to be customized easily differentiates it from competing products.
About Sudhir Amembal: Sudhir P. Amembal is Chairman and CEO of Amembal & Associates, the world's foremost authority in lease education, consultancy and publications. Entities under his stewardship have trained over 60,000 leasing professionals throughout the world. As a government advisor, Mr. Amembal has spearheaded lease consultancy engagements conducted on behalf of over 20 governments. These engagements required him to review the overall leasing industry in each country and devise strategic recommendations to facilitate the growth of the industry. He has co-authored 16 books on leasing, including the current best-seller Winning With Leasing. He has chaired each of the annual World Leasing Conventions from 1993 to date. He will chair the 2008 convention to be held in Amsterdam. He is the publisher of a soon to be launched online global magazine, WorldLeasingnNews.com and he serves as an advisor to Lease Inspection.com.
### Press Release ###########################
--------------------------------------------------------------

News Briefs----
An Inflation Indicator Leaves the Fed in a Tough Spot
http://www.nytimes.com/2008/04/16/business/16econ.html?ref=business
Washington Mutual posts $1.14B loss amid credit crisis
http://www.usatoday.com/money/companies/earnings/2008-04-15-washington-mutual_N.htm
Wholesale prices soared in March
http://www.signonsandiego.com/news/business/20080415-1503-economy.html
Big Tax Breaks for Businesses in Housing Bill
http://www.nytimes.com/2008/04/16/business/16bailout.html?_r=1&hp&oref=slogin
---------------------------------------------------------------


You May have Missed---
The 3 Flavors of Business Voip
--Who Buys Them & Why
http://www.telecomassociation.com/TSG/TSG3/TSG3.htm
----------------------------------------------------------------


"Gimme that Wine"
You Don't Have to Be Jewish to Love Them
http://www.nytimes.com/2008/04/16/dining/16wine.html?ref=dining
New Zealand's next step: Saddled with the popularity of Sauvignon Blanc, winemakers yearn for a challenge
http://www.sfgate.com/cgi-bin/article.cgi?f=/c/a/2008/04/11/WI8QVVI2P.DTL
Colorado Gov. Signs Bill Allowing Sunday Liquor Sales
http://www.myfoxcolorado.com/myfox/pages/News/Detail?contentId=6301905&version=
4&locale=EN-US&layoutCode=TSTY&pageId=3.2.1
The Biodynamic Story of Beckmen Vineyards
http://wine.appellationamerica.com/wine-review/558/Beckmen-Vineyards.html
Wine Prices by vintage
http://www.winezap.com
http://www.wine-searcher.com/
US/International Wine Events
http://www.localwineevents.com/
Winery Atlas
http://www.carterhouse.com/atlas
Leasing News Wine & Spirits Page
http://two.leasingnews.org/Recommendations/wnensprts.htm
The London International Vintners Exchange (Liv-ex) is an electronic exchange for fine wine.
http://www.liv-ex.com/
----------------------------------------------------------------

Calendar Events This Day
Eggs Benedict Day
http://holidayinsights.com/moreholidays/April/eggsbenedictday.htm
http://homeschooling.about.com/gi/dynamic/offsite.htm?zi=1/XJ&sdn=homeschooling&cdn=
education&tm=7&gps=206_1775_1011_985&f=01&su=p504.1.336.ip_&tt=2&bt=1&bts=1&zu
=http%3A//www.echonyc.com/%7Ejkarpf/eggs/what.html
International Moment of Laugher Day
www.izzyg.com
National Wear Your Pajama's to Work
National Librarian Day
http://holidayinsights.com/moreholidays/April/nationallibrarianday.htm
National Stress Awareness Day
http://holidayinsights.com/other/stressawareness.htm
Stress Awareness Day
Saint feast Days
http://www.catholic.org/saints/f_day/apr.php
----------------------------------------------------------------

More than 99.9% of all the animal species that have ever lived on earth were extinct before the coming of man.
----------------------------------------------------------------

Today's Top Event in History
1935- On snowy day and near freezing day as the band plays Jingle Bells at Boston's Braves Field, Babe Ruth makes his National league debut as he homers and singles off Giants' legend Carl Hubbell. Although the Braves beat New York,4-2, the team will go on to win only 37 more games this season.
[headlines]
----------------------------------------------------------------

This Day in American History
1789 - George Washington left Mount Vernon, Va., for the first presidential inauguration in New York.
1813-the first federal government mandated of factory standardization was made with a contract specifying interchangeable parts. The contract was with Colonel Simeon North of Berlin, CT. The contract was for 20,000 pistols at $7 each to be produced within five years. It stipulate that the "component parts of the pistols are to correspond so exactly that any limb or part of one pistol may be fitted to any other pistol of the 20,000". Colonel North established his pistol factory in 1810 in Saddle Hill, a suburb of Middletown. The factory produced about 10,000 pistols a year.
1851 - The famous "Lighthouse Storm" raged near Boston Harbor. Whole gales and gigantic waves destroyed Minot Light with its two keepers still inside. The storm resulted in great shipping losses and coastal erosion.
1861- President Abraham Lincoln made a call for volunteers to serve three months, the day after the surrender of Fort Sumter, South Carolina. His call was for 75,000 volunteers. The first regiment to respond to the call was the Ringgold Light Artillery of Reading ,PA, known as the "First Defenders," commanded by Dr. John Keys. Their first engagement took place on September 24,1861, at Hanging Rocks, West Virginia. When men were not volunteering, a draft was called with a fee if you did not join. More than one hundred thousand soldiers were hired to fight for the North. Many of these were immigrants, expressly brought over, says Shelby Foote," by companies newly formed to supply the demand.". More than eighty-five thousand Americans who were drafted in the war got out of going by paying a $300 commutation fee. Among these were banker J.P. Morgan and Theodore Roosevelt, Sr., father of President Theodore Roosevelt. So many young men with means remained civilians that northern universities were able to enroll about as many students from the North during the war as they had before when students came also from the South. No doubt the people who stayed home later suffered guilt feelings, but the fact is they did stay home. And more than two hundred thousand Americans who joined the Union Army subsequently deserted.( Sherby Foote, The Civil War: A Narrative(1863).
1863- Congress abolished slavery in the District of Columbia. One million dollars was appropriated to compensate owners of freed slaves, and $100,000 was set aside to pay district slaves who wished to emigrate to Haiti, Liberia or any other country outside the US. http://memory.loc.gov/ammem/today/apr16.html
1869-the first Consul who was African-American was Ebenezer Don Carlos Bassett, consul general to Haiti, where he served from this date until November 27,1877.
1880 - A tornado near Marshall, MO, carried the heavy timbers of an entire home a distance of twelve miles
1905-birthday of Memphis "Piano" Red, Germantown, TN
1908- Utah. Natural Bridges National Monument was established http://www.americansouthwest.net/utah/natural_bridges/national_monument.html
1911-birthday of pianist Alton Purnell, New Orleans, LA
1919-birthday of Merce Cunningham, dancer, choreographer, born Centralia, WA. http://www.merce.org/
1924 Henry Mancini birthday. Born at Cleveland, OH, Mancini made his mark in Hollywood composing film scores and songs. He won 20 Grammy Awards and four Oscars (song "Moon River" and score for Breakfast at Tiffany's; song "Days of Wine and Roses" for the film; score for Victor/Victoria). He also composed The Pink Panther, "Peter Gunn" and "Mr. Lucky" themes. Died June 14, 1994, at Beverly Hills, CA.
1929- birthday of vocalist Ed Townsend, Fayetteville, TN
http://www.amazon.com/exec/obidos/ASIN/B0000008V0/ref=ase_avsearch-musicasin-20
/002-9883931-7701629
1929- The Yankees become first team to wear numbers on uniforms.
1930-Jazz fluitist Herbie Mann Birthday
http://www.herbiemannmusic.com/
http://www.jimnewsom.com/HerbieMann.html
1935-birthdy of singer Bobby Vinton, Canonsburg, PA.
http://www.bobbyvinton.com/
1935- On snowy day and near freezing day as the band plays Jingle Bells at Boston's Braves Field, Babe Ruth makes his National league debut as he homers and singles off Giants' legend Carl Hubbell. Although the Braves beat New York,4-2, the team will go on to win only 37 more games this season.
1937-birthday of vocalist Artie "Blues Boy" White, Vicksburg, MS
1938-Gene Krupa's first big band debuts at Steel Pier, Atlantic City.
1940- the first major league no-hitter baseball game on opening day; Bob Feller of the American League Cleveland Indians retired 15 men in a row from the fourth inning to the eighth inning against the Chicago White Sox.
1940- On Opening Day, Franklin D. Roosevelt's errant ceremonial first pitch smashes a Washington Post camera. The Chief Executive is not charged with a wild pitch as Red Sox hurler Lefty Grove blanks the Senators, 1-0.
1945 - US 7th Army units reach the outskirts of Nuremberg. The special prisoner of war camp at Colditz is liberated by other Allied units during the day.
1945 - The US 77th Infantry Division lands on the small island of Ie Shima and encounters heavy Japanese resistance.
1945--BUSH, RICHARD EARL Medal of Honor
Rank and organization: Corporal, U .S. Marine Corps Reserve, 1st Battalion, 4th Marines, 6th Marine Division. Place and date: Mount Yaetake on Okinawa, Ryukyu Islands, 16 April 1945. Entered service at: Kentucky. Born: 23 December 1923, Glasgow, Ky. Citation: For conspicuous gallantry and intrepidity at the risk of his life above and beyond the call of duty as a squad leader serving with the 1st Battalion, 4th Marines, 6th Marine Division, in action against enemy Japanese forces, during the final assault against Mount Yaetake on Okinawa, Ryukyu Islands, 16 April 1945. Rallying his men forward with indomitable determination, Cpl. Bush boldly defied the slashing fury of concentrated Japanese artillery fire pouring down from the gun-studded mountain fortress to lead his squad up the face of the rocky precipice, sweep over the ridge, and drive the defending troops from their deeply entrenched position. With his unit, the first to break through to the inner defense of Mount Yaetake, he fought relentlessly in the forefront of the action until seriously wounded and evacuated with others under protecting rocks. Although prostrate under medical treatment when a Japanese hand grenade landed in the midst of the group, Cpl. Bush, alert and courageous in extremity as in battle, unhesitatingly pulled the deadly missile to himself and absorbed the shattering violence of the exploding charge in his body, thereby saving his fellow marines from severe injury or death despite the certain peril to his own life. By his valiant leadership and aggressive tactics in the face of savage opposition, Cpl. Bush contributed materially to the success of the sustained drive toward the conquest of this fiercely defended outpost of the Japanese Empire. His constant concern for the welfare of his men, his resolute spirit of self-sacrifice, and his unwavering devotion to duty throughout the bitter conflict enhance and sustain the highest traditions of the U.S. Naval Service.
1947-birthday of Lewis Ferdinand Alcindor,Jr., who later changed his name to Kareem Abdul-Jabbar, great basketball play and Hall of Fame center, born New York, NY.
1948 -The future super station WGN-TV televises a baseball game for the first time. With Jack Brickhouse doing the play-by-play, the White Sox beat the Cubs 4-1 in the first game of the Windy City Classic played at Wrigley Field.
1962---Top Hits
Johnny Angel - Shelley Fabares
Good Luck Charm - Elvis Presley
Slow Twistin' - Chubby Checker
She's Got You - Patsy Cline
1964- The Mets new home, Shea Stadium, is christened with Dodgers' Holy Water from the Gowanus Canal in Brooklyn and Giants' Holy Water from the Harlem River at the location where it flowed passed the Polo Grounds.
1970---Top Hits
Let It Be - The Beatles
ABC - The Jackson 5
Spirit in the Sky - Norman Greenbaum
Tennessee Bird Walk - Jack Blanchard & Misty Morgan
1972-Apollo 16: Astronauts John W. Young, Charles M. Duke, Jr and Thomas K. Mattingly II (command module pilot) began an 11-day mission that included 71-hour exploration of moon (Apr 20-23). Landing module (LM) named Orion. Splashdown in Pacific Ocean within a mile of target, Apr 27.
1978 - St. Louis Cardinals pitcher Bob Forsch pitched a no-hitter beating the Phillies 5-0. His brother, Ken, repeated the feat with the Houston Astros a year later, making them the first brothers to throw major-league no-hitters. Bob tossed a second no-hitter in September, 1983, to set a record for Cardinal pitchers.
1978—Top Hits
Night Fever - Bee Gees
Stayin' Alive - Bee Gees
Lay Down Sally - Eric Clapton
Someone Loves You Honey - Charley Pride
1978-at the first US power-lifting championships held in Nasua, NH, Jan Todd, a teacher from Nova Scotia, broke her own world record with a dead lift of 453 ¼ pounds. Cindy Reinhoudt won the award for best lifter after squatting 385 pounds, bench pressing 205 pounds and dead-lifting 385 pounds for a 975-pound total.
1979-the first Coast Guard ship commander who was a woman was Lieutenant(j.g.) Beverly Gwin Kelley, who was appointed to command the 95-foot cutter Cape Newagen, with a crew of 14, based in Maalaea, Maui, HI. Her assignment included search missions, boating safety, antipollution patrols, and law enforcement.
1985 - Mickey Mantle, banned from baseball in 1983 because of his association with an Atlantic City casino, was reinstated on this day. He threw out the first pitch to a standing ovation as the New York Yankees played their home opener against the Chicago White Sox.
1986---Top Hits
Rock Me Amadeus - Falco
Kiss - Prince & The Revolution
Manic Monday - Bangles
She and I – Alabama
1987 - A slow moving storm system produced heavy rain over North Carolina and the Middle Atlantic Coast States. More than six inches of rain drenched parts of Virginia, and flooding in Virginia claimed three lives. Floodwaters along the James River inundated parts of Richmond VA.
1996-the Chicago Bulls became the first NBA team to win 80 games in the regular season by defeating the Milwaukee Bucks, 86-90. After this game, Chicago's record stood at 70-9. The Bulls finished the year at 72-10 and won their fourth NBA title in six years.
1997 -Extending their losing streak to 12 with a 4-0 loss to the Colorado Rockies, Cubs set the record for worst start in league history surpassing the overall NL record of 0-11 established by the Detroit Wolverines 1884.

Stanley Cup Champions This Date

1939—Boston Bruins
1949 Toronto Maple Leafs
19534 Montreal Canadiens
1954 Detroit Red Wings
1957 Montreal Canadiens
1961 Chicago Blackhawks.
--------------------------------------------------------------

Spring Poem
Sonnet 116

William Shakespeare (1609)
Let me not to the marriage of true minds
Admit impediments. Love is not love
Which alters when it alteration finds,
Or bends with the remover to remove:
O no! it is an ever-fixed mark
That looks on tempests and is never shaken;
It is the star to every wandering bark,
Whose worth's unknown, although his height be taken.
Love's not Time's fool, though rosy lips and cheeks
Within his bending sickle's compass come:
Love alters not with his brief hours and weeks,
But bears it out even to the edge of doom.
If this be error and upon me proved,
I never writ, nor no man ever loved.
--------------------------------------------------------------

SuDoku
The object is to insert the numbers in the boxes to satisfy only one condition: each row, column and 3x3 box must contain the digits 1 through 9 exactly once. What could be simpler?
http://leasingnews.org/Soduku/soduko-main.htm
--------------------------------------------------------------

Daily Puzzle
How to play:
http://www.setgame.com/set/puzzle_frame.htm
Refresh for current date:
http://www.setgame.com/set/puzzle_frame.htm
--------------------------------------------------------------


http://www.gasbuddy.com/
http://www.gasbuddy.com/GB_Map_Gas_Prices.aspx
http://www.gasbuddy.com/GB_Mobile_Instructions.aspx
--------------------------------------------------------------

Provence, France-Vacation
http://le-monastier.site.voila.fr/
--------------------------------------------------------------

News on Line---Internet Newspapers
Henderson, North Carolina
--------------------------------