Leasing Sales Representative
Long Island, NY
Hiring experienced or new to business sales reps. Transactions in all states / all industries. Send resume to: info@sterlingcap.net or fax 631-414-7571.
About the Company: Sterling Capital Leasing, LLC is a national small ticket/middle market leasing company

Monday, April 21, 2008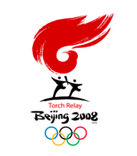 Headlines---
Archives--April 20, 2005
Kit's New Office, (where is he today?)
Classified Ads---Sales
CIT Owens gets 106,292 shares April 17
Key Equipment Finance Results
Mike Pitcher to Speak at NVLA Conference
Top Stories --April 14-April 18
Cartoon—The Donalds' Drive-In
Classified Ads---Help Wanted
Leasing 102 by Mr. Terry Winders, CLP
"Dispute Resolution"
Phil Dushey, an Original Member
New Laws Affect "Do Not Call" Registry
$1MM Subprime Mortgage Identity Theft Victim
Survey: Financial execs get more gloomy
Bank of America May Miss 20% Profit-Gain
BofA & National City trying to raise capital?
News Briefs---
You May have Missed---
Sports Briefs---
"Gimme that Wine"
Calendar Events
Snapple Real Facts
Today's Top Event in History
This Day in American History
Baseball Poem
SuDoku
Daily Puzzle
GasBuddy
Provence, France-Vacation
News on Line---Internet Newspapers
Tucson, Arizona
######## surrounding the article denotes it is a "press release"
-----------------------------------------------------------------

Archives--April 20, 2005
Kit's New Office, (where is he today?)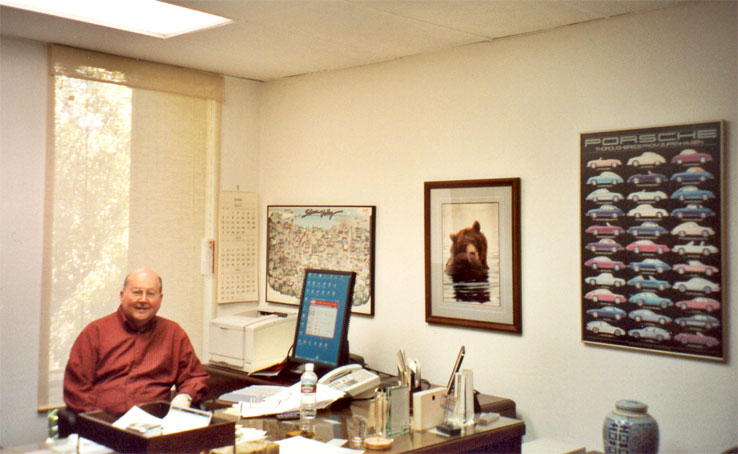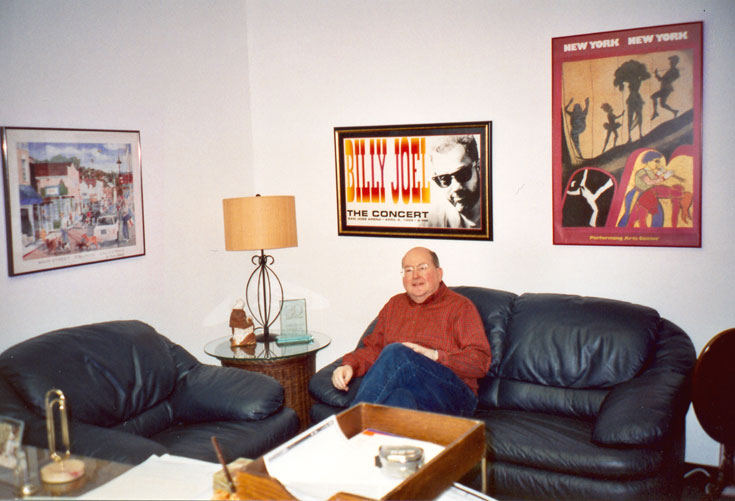 Actually since 2001, I have been winding down American Leasing,
one of the seven leasing companies I formed. I began working out of my car in September, 1971, had several offices at one time, primarily located in Santa Clara all this time at a 3,000 square foot facility to April 20,2005 when American Leasing downsized to 740 square feet in Los Gatos, California.
September 1, 2007 American Leasing moved into my garage, still using my favorite glass top old fashion desk that I bought from KFRC radio in 1964. We're down to one employee: me. I still take care of existing customers, trying to wind down operation (actually have almost all the portfolio gone,) but long time customers still call me and want me to handle their business.
Leasing News works out my office at home as it has since the very beginning. I hope to keep it going another ten years.
Kit Menkin, editor/publisher
--------------------------------------------------------------

Classified Ads---Sales

Atlanta, GA
If you can use a polished, seasoned, driven leasing professional with 14 years of extremely productive experience, please call me.
Resume Attached.
Saul Sloman
Cherry Hill, NJ
College grad seeking entry level sales position for equipment leasing and financing in small to mid-size ticket markets. Have 6 months experience in the industry and self-motivated. Contact Matt at 609-280-2178 or
email at mkuzan@gmail.com

Chicago, IL
Sales Executive or Senior Manager, with responsibility for leasing capital equipment in support of transactions based on current market values, market potential and
economic trends.
tomvolk53@hotmail.com
Resume
Cincinnati, Ohio
8+ years in medical sales. Available for Full-Time work as Business Development Manager.
Email: sronnie35@gmail.com
Copenhagen, Denmark
10 years of experience as VP Europe, Middle East and Africa for a US based Equipment Leasing Company. $500,000 plus w/ excellent connections European shipping lines/ maritime financing.
Click here.
Fresno, CA
Aggressive, competitive self-starter w/successful vendor/direct equipment
leasing and asset-based lending experience seeks return to leasing industry
after successful stint in business banking sales.
Email: dsp559@hotmail.com
Resume
Hillsborough, NJ
Sales professional (3 yrs mortgages, 1 year securities) looking to transition my experience/skills into the equipment leasing/financing. Pete Brusyo (908) 625-7232 or
peterbrusyo@yahoo.com
Resume
Knoxville, TN
12+ years experience in equipment finance (Vendor/Direct/Broker). IT and Construction Equipment. Book of business. Looking for a Career Opportunity preferably in Construction.
Email: Jproulx@smokymountainfinance.com
Montgomery, AL
Individual with 10 years advertising sales exp. & 7 years insurance sales exp. Wants independent contractor situation in Alabama.
Work with leasing company or broker.334-590-5133
E-mail: billmcneal2003@yahoo.com
Pittsburgh , PA
Aggressive self starter looking for leasing position w/10 plus yrs sales exp., plus banking experience 814-538-9129
mwiser500@hotmail.com
Oklahoma
Over 30 years of financing experience, resume posted at www.geocities.com/bobbybenmoore, phone 580-351-2531
San Diego , CA
Tenacious, competitive self-starter w/successful vendor/direct equipment leasing and asset-based lending experience seeks return to leasing industry after successful stint in secondary mortgage markets sales.
E-mail: pajohnson1@cox.net
Stuart, FL area
Years of experience in leasing sales, credit, operations, documentation and syndication. Seeking position with direct middle market lender, equip. mfr or major equip. distributor. email: southernleasing@bellsouth.net
For a full listing of all "job wanted" ads, please go to:
http://www.leasingnews.org/Classified/Jwanted/Jwanted.htm
Leasing Recruiters:
http://www.leasingnews.org/Recruits/index.htm
To place a free "job wanted" ad here, please go to:
http://www.leasingnews.org/Classified/Jwanted/Jwanted-post.htm
--------------------------------------------------------------

CIT Owens gets 106,292 shares April 17

Walter J. Owens
In case you missed the SEC stocking filing, right after the announcement that there was a $252 million first quarter loss, plus announced they had agreed to sell $4.6 billion of asset-based loan commitments and $770 million worth of aircraft, and that it was exploring the possibility of shedding its $4 billion rail-leasing business, the same day, CIT filed with the SEC that Walter J. Owens, President, CIT Corporate Finance received 106,292 restricted shares.*
"On April 14, 2008, the Compensation Committee (the "Committee") of the Board of Directors of CIT Group Inc. ("CIT") approved the award of performance-accelerated restricted shares of CIT common stock under CIT's Long-Term Incentive Plan (the "Plan") for certain of the executive officers of CIT. Walter J. Owens, President, CIT Corporate Finance, the only named executive officer to receive an award, received an award, of 106,292 restricted shares on April 17, 2008."
Prior to joining CIT, Owens served as Chief Marketing Officer for GE Commercial Finance where he was responsible for executing growth strategies for existing and new products and markets. Other key positions held at GE included Managing Director and General Manager of GE Small Enterprise Services and Managing Director of Global Securitization for GE Capital Market Services. Owens also led the Heller integration into the GE Corporate Finance Services unit.
Before GE, Owens served as Vice President at Citibank's Corporate Policy & Advisory Group from 1990 to 1992. He began his career in 1982 where he held a number of positions at Deloitte, Haskins and Sells in the Accounting and Auditing Services Division.
Owens is a Certified Public Accountant. He received his BS from Villanova University and his MBA from New York University
A comment was not available at press time from CIT Group, but most likely Owens made his "mark."
*shares at press time: $13.54/Stock value: $1,439,193
April 17, SEC filing:
http://ccbn.10kwizard.com/cgi/convert/pdf/CITGROUPINC8K.pdf?pdf=1&repo=tenk&ipage
=5609607&num=-2&pdf=1&xml=1&cik=1171825&odef=8&rid=12&quest=1&dn=2&dn=3
--------------------------------------------------------------

Key Equipment Finance Results

According to the SEC 1st Quarter Key Corp. Consolidated Average Balance Sheets/
Net Interest Income and Yield/Rates
(dollars in millions:)
Commercial lease financing
| | | | |
| --- | --- | --- | --- |
| | First Quarter,2008 | Fourth Q,2007 | First Q,2007 |
| Balance | 10,004 | 10,252 | 10,094 |
| Interest | 98 | 171 | 46 |
| Yield/rate | 3.91 | 6.65 | 5.78 |
Loan Composition
(dollars in millions)
Commercial lease financing
3-31-08 12-31-07 3-31-07
10,000 10,176 10,036
Charge Offs:
(dollars in millions)
Commercial lease financing
3-31-08 12-31-07 3-31-07
15 18 13
In addition, the financial statement showed $31 million in leases under "Loans held for sale composition," compared to $1 million in past quarters. Looks like Key Equipment Finance is doing
very well in this economy.
It was real estate loan losses that ate into the profits of Key Equipment Finance's parent, Key Corp Bank, whose profit in the fourth quarter was $218 million compared to $350 million in the year-ago quarter. The numbers were up from the banks fourth-quarter net income of $25 million; however more losses are on the horizon, according to its CEO.
Key Corp. CEO Henry Meyer predicted in a telephone conference call last week that the first quarter saw more nonperforming assets ahead, not only in the second quarter but perhaps through the third quarter. He added, "things are very difficult to predict." It means he is seeing the same horizon that most other banks and finance companies see ahead, although Key Corp certainly has not been hit very hard as many of the East Coast banks have experienced.
Meyer also said it would be "inappropriate" to shed any light on continued speculation that KeyCorp has been considering a takeover of nearby competitor National City, in trouble due to the subprime
mortgages it is holding.
He blamed the bank's poor performance on "market volatility and rising credit costs facing the financial services industry." The top gross sales on the first quarter financial were from the servicing real estate mortgages via the expanding community banks they have purchased out side the state. Long criticized by Wall Street bankers as being too conservative and "old fashion," Meyer and his board have steered the bank away from the marketplace that the new players had traveled to.
Key Corp., Cleveland, Ohio, stock a year ago was $38.09 and on Friday: $24.68 with a volume of 5,131,714 (average volume 5,395,480.) It appears to have held its own, especially compared to its competition.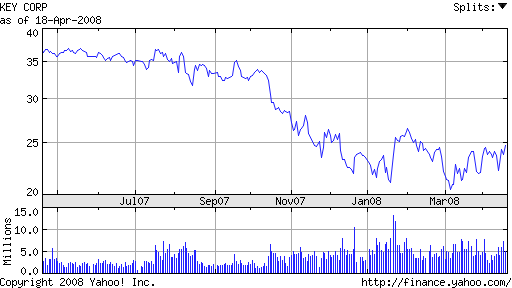 The key to the problem is in the SEC filing "Summary of Changes in Nonperforming Loans (in millions:)
| | | | | | |
| --- | --- | --- | --- | --- | --- |
| Balance at Beginning | 1Q08 | 4Q97 | 3Q07 | 2Q07 | 1Q07 |
| Loans placed/nonaccrual status | 566 | 378 | 337 | 130 | 129 |
| Charge Off | (144) | (147) | (81) | (72) | (61) |
| Loans sold | (13) | (6) | (7) | | |
| Payments | (22) | (17) | (13) | (21) | (7) |
| Transfer to OREO | (20) | (5) | (12) | | |
The SEC filing has some excellent charts in the appendix. One of them shows the greatest growth has been in servicing mortgages, as well as expansion into other community banking areas out of the state of Ohio. From it you can visualize the course Key Corp. has taken, and perhaps its future out of rough waters than other banks are experiencing.
(2.4mb download—66 pages:)
http://leasingnews.org/PDF/Key_Corp_document.pdf
--------------------------------------------------------------
Please send to a colleague. Leasing News is free.
--------------------------------------------------------------

Mike Pitcher of LeasePlan to Speak at NVLA Conference

Mike Pitcher, executive vice president of corporate fleet at LeasePlan, is set to deliver a keynote address at the 2008 National Vehicle Leasing Association Conference June 11th – 14th, 2008 at the J.W. Marriott Camelback Inn in Scottsdale, Arizona.
Pitcher is planning to speak on the future of the leasing industry, including a look at lease management and vehicle management five and 10 years from now.
His current responsibilities at LeasePlan include all fleet in the U.S. which includes sales, marketing, client services and operations.
Christopher "Kit" Menkin, editor/publisher of Leasing News will be presenting the Leasing News Person
of the Year for 2007 to retired Senior Federal Trade Commission Attorney Randall Brook.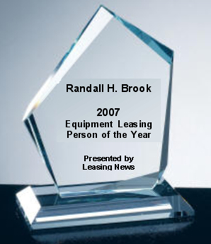 Who should attend?
Anyone involved in the auto leasing business or who supplies products and services to this industry, including: Independent Leasing Companies, Banks, Credit Unions, Manufacturers, Dealers, Upfitters, Auctions, Computer/Software services, Credit Reporting services, Funding Sources and Banks, Credit Unions, Insurance Providers, Legal services, Vehicle Maintenance and Repair services, Vehicle Manufacturers, Remarketing services and Transportation services.
For more information on the NVLA Annual Conference contact NVLA headquarters at 800-225-NVLA,
or info@nvla.org, or
visit the NVLA website at www.nvla.org.
About the National Vehicle Leasing Association (NVLA)
NVLA provides educational opportunities, promotes responsible legislation and communicates with members regarding developments and trends in vehicle leasing. NVLA promotes the independent leasing industry while encouraging the highest ethical and professional standards.
Contacts
NVLA Headquarters
Marques Silva, 800-225-NVLA
--------------------------------------------------------------

Top Stories --April 14-April 18
Here are the top ten stories most "opened" by readers last week:
(1) US Bancorp/Oliver-Allen "cut backs"
http://www.leasingnews.org/archives/April%202008/04-18-08.htm#bancorp
(2) "Start your Own Leasing Company"
http://www.leasingnews.org/archives/April%202008/04-18-08.htm#own
(3) GE's Financial Statement-by C.Menkin
http://www.leasingnews.org/archives/April%202008/04-14-08.htm#gef
(4) CitiCapital "absorbed" by the Borg
http://www.leasingnews.org/archives/April%202008/04-18-08.htm#citi
(5) Citigroup and Merrill Lynch reveal fresh $15bn loss
http://business.timesonline.co.uk/tol/business/industry_sectors/banking_and_finance/
article3671568.ece
(6) Odds and End--by Kit Menkin
http://www.leasingnews.org/archives/April%202008/04-16-08.htm#odds
(7) TransUnion joins the "Broker/Lessor" List
http://www.leasingnews.org/archives/April%202008/04-16-08.htm#bllist
(8) (Tie)
Help for those seeking jobs
http://www.leasingnews.org/archives/April%202008/04-14-08.htm#jobs
(8) (tie)
Sales makes it Happen---by Steve Chriest
"Fast Turn around Time"
http://www.leasingnews.org/archives/April%202008/04-16-08.htm#sales
(9) Leasing 102 by Mr. Terry Winders, CLP
Equipment Acceptance
http://www.leasingnews.org/archives/April%202008/04-14-08.htm#102
(10) G.E.'s Shortfall Calls Credibility Into Question
http://www.nytimes.com/2008/04/17/business/17electric.html?ref=business
--------------------------------------------------------------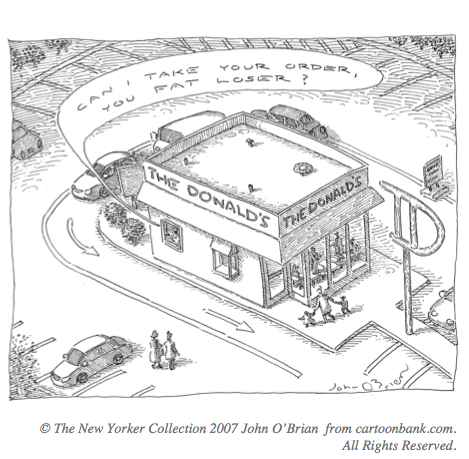 --------------------------------------------------------------

Leasing Industry Help Wanted
Collector

Collector
Lake Success, NY
Full time, entry or jr. level collector, auto and/or equip collection exp. preferred. Resume: fax 718-392-5427
attn: Ed Kaye/Eric Coolbaugh
About the Company: Advantage Funding is the leader in automotive and equipment lease financing, Lake Success, NY.


Document Processor

Documentation Processor
New York, NY.
Mid-Town New York office seeking Documentation Processor with approximately 3 years experience. Click here for details.
Leasing Sales Representative

Leasing Sales Representative
Long Island, NY
Hiring experienced or new to business sales reps. Transactions in all states / all industries. Send resume to: info@sterlingcap.net or fax 631-414-7571.
About the Company: Sterling Capital Leasing, LLC is a national small ticket/middle market leasing company

Special Assets Workout Officer

Special Assets Workout Officer,
San Francisco, CA
5+ years collection experience work-out commercial accts. equip. finance/leasing-
click here for more info
About the Company: Bank of the West and its subsidiaries are equal opportunity/affirmative
action employers.


--------------------------------------------------------------

Leasing 102
by Mr. Terry Winders, CLP
"Dispute Resolution"
Anyone who has gone to the legal courts today is aware of the cost, and most important, the time delays, to get resolution of a default or a dispute. One of the most common disputes is the definition of fair market value purchase options. For instance: What is the value of a snow blower in Minneapolis in January versus a snow blower in Miami? Easy question, but clearly different answers. Therefore just saying "fair market value" may get you into a dispute with your lessee. Their assumption of value may be different than yours and how to resolve the problem without losing the goodwill of your customer becomes the problem. Many lessors are turning to arbitration, instead of the courts, to settle their problems.
Language like this is showing up in modern lease agreements: "Any dispute between the parties hereto that is not resolved by informal negotiations shall be resolved by final and binding arbitration conducted by a single arbitrator appointed by the American Arbitration Association (the "AAA"). Such arbitration proceeding shall be governed by the Federal Arbitration Act and conducted in (City, State) in accordance with the Commercial Arbitration Rules of the AAA. Judgment upon the award rendered by the arbitrator may be entered in any court having jurisdiction thereof. Such arbitrator shall have authority to award actual damages and reasonable attorneys' fees and other costs of arbitration to the prevailing party to such arbitration, but shall have no authority to award either party any penalties or any consequential, special, exemplary, or punitive damages"
This form of arbitration is quick and usually gets to the heart of the problem and settles it without either side taking offence. However some Lessor's prefer mediation because the process typically involves nonbinding discussions between the parties and an agreed-upon mediator. The issue here is if the outcome is binding or nonbinding. An arbitration usually reports to the courts and is binding whereas a mediation is just between the management staff of the lessee and lessor and if they both live up to the agreement all is well, However, if either party gets cold feet the agreement may fall apart.
Both forms of resolution are preferred to the legal court system because of cost reduction and usually a faster decision. In addition many lessors are adding additional words to qualify the FMV option. These are FMV in place in use, FMV in Exchange, FMV orderly liquidation value or FMV auction value. The more you define the FMV the better your negotiations are going to be.
There is a large difference between default arbitration and end of the lease purchase arbitration. One is attempting to minimize time and costs to end a defaulted lease and the other is to hold on to a lessee's good will. Some lessor's believe that because they are the owner that they should set the price and what right does the lessee have to try and dictate the FMV. This is probably true but retaining customers in today's market place is very important. If the Lessee knows that arbitration is available then it may take some of the sting away from the FMV purchase option.
Many new ways of approaching the problems of lease default are necessary because if this recession continues the legal courts are going to be jammed with cases and time is money. Be prepared for a long wait to resolve disputes and try and get a good "lease" lawyer to help you out. Also there have been a lot of changes in the language of our lease agreements so get that lawyer to review your documents and tighten them up. Now is not the time to approach the market with sloppy documents.
Mr. Terry Winders, CLP, has been a teacher, consultant, expert witness for the leasing industry for thirty years and can be reached at leaseconsulting@msn.com or 502-327-8666.
He invites your questions and queries.
Previous #102 Columns:
http://www.leasingnews.org/Conscious-Top%20Stories/Leasing_102/Index.htm
--------------------------------------------------------------

Phil Dushey, an Original Member Leasing News Advisory Board
Phil Dushey is one of the founding Leasing News Advisory Board members, serving since July 10, 2000. He participated in all telephone conference calls, meetings, and in the early days, dinners. We value his outspoken contributions. He was one of the first to "complain" about the text format, the layout, always asking for photographs, graphics, html, to look better on line than we were; a "medium is the message" strong advocate.
Perhaps he is also now one of our proudest advisors as we have become what he originally wanted us to look like. It was basically a matter of "abilities" and investment of time and money and prodding from such advisors as Phil Dushey.
He wants you to become the best your are, and it reflects in his business, personal life, as indicated in his response to four questions:
1. What is the biggest issue you face in your business?
"The biggest issue we face is keeping on top current market conditions and most important our lenders. In this market the lenders have some very innovative programs, which translate to high earnings. I have always said if you know your lenders and only market to clients that they can fund you can not do anything but succeed."
2. What advice would you give to a young person entering the business today?
"The advice I would give to a new person entering this field is to tell everyone they know what they are doing. This includes friends ,family, everyone they have done business with and everyone they do business with. The most important thing is to define yourself, which means taking all your lenders programs and combine them together and come out with 'Your Program' so you are important."
3. To what do you attribute your success?
"A friend coined a phrase that sum's up why I have been successful in my career. 'Successful People Do What Unsuccessful People Do Not Do' I am relentless in my pursuit of success and never let anyone or anything gets between me and that dream. Also if you govern your life with a very high level of integrity you usually succeed.
4. What is one big thing that hope to do before you die?
" The most important thing in the world to me is my family. Material things are really not that important to me anymore. My wife of 38 years and I have been blessed to travel and live very well. I guess when my day comes and all my children and grandchildren are successful , happy and all around me then that would be great. "
Leasing News Advisory Board Member Biography
Philip Dushey
Global Financial Services
1 State Street
New York NY 10004
Email:phil@gbtsinc.com
Phone 212-480-4900
www.globalbrokersystems.com
www.globaleasing.com
www.globalchurchfinancing.com
Phil Dushey has been active in the finance and leasing industry for the over 30 years. His first company was Global Financial Services, which is still active and successful today. Global specializes in all types of financing such as equipment leasing, accounts receivable financing, debt restructuring, and establishing lines of credit. Mr. Dushey feels that to be competitive in today's expanding financial climate a company must be able to service all of his clients needs not just equipment leasing.
In 1989, Mr. Dushey saw a need for a company that would serve the needs of churches, synagogues, mosques, and other places of worship throughout the country for equipment Leasing. At the time, most financing sources were reticent regarding religious institutions. He then formed Global Church Financing. It continues to be the leading company in providing financing to churches and other religious institutions today.
In 2003, Mr. Dushey fulfilled one of his lifelong dreams and formed Global Broker Training Systems. This is the most comprehensive and successful training school in the country to train people who want to enter the finance and leasing business. The program includes everything they need to enter the business. The training is based upon Mr. Dushey's 30 years of experience in the business.
A member of the Eastern Association of Equipment Lessors, Equipment Leasing and Finance Association, National Association of Equipment Leasing Brokers and the United Association of Equipment Leasing, he has served on numerous committees, continuing to be active.
He and his wife Laurie have been married for 38 years, with three children and five grandchildren.
--------------------------------------------------------------


New Laws Affect "Do Not Call" Registry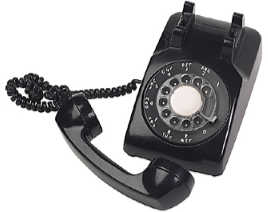 Congress passed two laws in early 2008 affecting the National Do Not Call Registry, both of which became law on February 15, 2008.
The Do Not Call Improvement Act of 2007 eliminates automatic removal of telephone numbers after a certain time period and instead allows telephone numbers placed on the National Do Not Call Registry to remain permanently.
The FTC will continue to remove numbers that have been disconnected or reassigned, and consumers can have their numbers removed from the Registry by calling 1-888-382-1222 from the number they wish to remove.
(To put your telephone number (home or mobile) on line "not to call," please go here:
https://www.donotcall.gov/ )
Additionally, the Do Not Call Registry Fee Extension Act of 2007 establishes annual fees for telemarketers to access the Registry in fiscal year 2009. Telemarketers must pay $54 for each area code accessed or $14,850 for access to every area code in the registry, whichever is less.
Telemarketers may access the first five area codes at no charge and exempt organizations may access all area codes at no charge. The fees will be increased in each fiscal year after 2009 at the rate of change of the consumer price index, unless the change is less than 1 percent, in which case the fees will not increase.
Information provided by Counselor Library Hudson Cook, LLP.
--------------------------------------------------------------

$1MM Subprime Mortgage Identity Theft Victim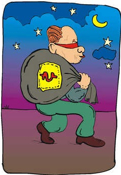 Here is an example of a victim identity to obtain mortgages that indicates how loose the subprime mortgage industry in granting loans and conducting due diligence. It occurred because almost anyone could become a mortgage loan broker, who knew he routine on how to get a client approved and rarely did much investigation themself as their commission was their only concern. In this case, Irwin Mortgage, part of Irwin Financial, appears also too eager to book business and service their customer.
In this specific case. the mortgagee was subjected to from 30 to 40 calls a day. "Calls began promptly at 8:00 am and would end 9pm. This happened for over a year." He still gets calls, although the credit agencies and law enforcement agencies have confirmed that he never applied for any of the 12 mortgage loans, signed any of the loan papers, nor purchased any of the houses. Here is his story:
"My name is Michael Early. I am a victim of a mortgage fraud scheme in which an Arlington, Texas real estate company, mortgage broker, real estate appraiser, title company and others conspired to fraudulently acquire over $1 million in home purchases using my personal information. My information was acquired through a well planned investment scheme by the real estate company in which the perpetrators obtained my personal information and purchased six homes (twelve loans) in the Dallas/Forth Worth area. Personally, I reside in Mississippi and have never visited Texas although notarized loan documents indicate that I was present at closings. When I obtained copies of closing documents a year later, I discovered forged loan application documents indicating $10,000 monthly earnings with an excessive high amount of assets (my actual earnings were only $43,000 with virtually no assets or disposable income). On top of this, home appraisals were inflated and financed at 100% of the appraised value. My latest discovery is that homeowners signed second loan proceeds back to the real estate company.
"As a result of the above, I filed fraud reports with every possible law enforcement agency. Recently, the FBI took the case and is currently pursuing justice. Also, the loan officer's license has been revoked.
"In my endeavor to communicate all of this to the mortgage companies, I found Irwin Mortgage to display the least amount of professionalism. In speaking with various representatives at Irwin Mortgage they proved to be rude and unwilling to hear or discuss any aspect of what I was trying to convey to them concerning this situation. Specifically, I was assigned to *****, who did not give me the opportunity to talk. She would yell, speak threats to sue me, and would commence to hang up. Although Irwin Mortgage repeatedly called, they would forward me to her office for a recording yet she would not return calls promptly. I then filed an identity theft report which they never responded to. I later discovered that Irwin Mortgage themselves funded two of the original loans (and 2 second loans) before transferring them to Avelo Mortgage. Irwin currently holds only one second loan. Moreover, I discovered that one of the loans was dismissed by Avelo Mortgage because they experienced problems when attempting to foreclose. In addition to other problems, they could not produce a HUD settlement statement for the property."
Irwin Mortgage and Irwin Financial did not return telephone calls to Leasing News.
The original contact with Mr. Early was made by an attorney well-known to Leasing News.
---------------------------------------------------------------

News Briefs----
Survey: Financial execs get more gloomy about economy
http://www.usatoday.com/money/economy/2008-04-18-execs-survey_N.htm
Bank of America May Miss 20% Profit-Gain Forecast, Analysts Say
http://www.bloomberg.com/apps/news?pid=20601103&sid=ac.8udi0Cvuw&refer=news
BofA & National City trying to raise capital?
http://www.nytimes.com/2008/04/21/business/21banks.html?_r=1&ref=business&oref=slogin
S.F. Bay Area financial firms ride out credit storm
--Willis Lease Finance topped the list with a 21.9 percent return
http://www.sfgate.com:80/cgi-bin/article.cgi?f=/c/a/2008/04/20/BUO31082AG.DTL
Fitch Downgrades Citigroup to 'AA-' on 1Q Loss; Outlook Negative
http://www.fitchratings.com/corporate/events/press_releases_detail.cfm?pr_id=417577
4,600 to lose jobs as AT&T shifts resources
http://www.signonsandiego.com/news/business/20080419-9999-1b19bizbrfs.html
---------------------------------------------------------------


You May have Missed---
Air trips slowest in past 20 years
http://www.usatoday.com/money/industries/travel/2008-04-18-slowtravel_N.htm
---------------------------------------------------------------

Sports Briefs----
Sharks lose, Game 7 on Tuesday
http://www.mercurynews.com/ci_8996099
Dead Ducks: Dallas Stars take series with 4-1 win
http://www.dallasnews.com/sharedcontent/dws/spt/stories/042108dnspo
starslede.84103453.html
----------------------------------------------------------------


"Gimme that Wine"
Wine Prices by vintage
http://www.winezap.com
http://www.wine-searcher.com/
US/International Wine Events
http://www.localwineevents.com/
Winery Atlas
http://www.carterhouse.com/atlas
Leasing News Wine & Spirits Page
http://two.leasingnews.org/Recommendations/wnensprts.htm
The London International Vintners Exchange (Liv-ex) is an electronic exchange for fine wine.
http://www.liv-ex.com/
----------------------------------------------------------------

Calendar Events This Day
Brazil: Tiradentes Day
National holiday commemorates execution of national hero, dentist Jose de Silva Xavier, nicknamed Tiradentes ( tooth puller), a conspirator in revolt gains the Portuguese in 1789.
https://www.cia.gov/library/publications/the-world-factbook/geos/br.html
Festival Of Ridván
http://en.wikipedia.org/wiki/Ridván
Indonesia: Kartini Day
Republic of Indonesia. Honors the birth in 1879 of Raden Adjeng Kartini, pioneer in the emancipation of the women in Indonesia.
https://www.cia.gov/library/publications/the-world-factbook/geos/id.html
Italy. Birthday of Rome
Celebration of the founding or Rome, traditionally thought to be in 755 BC.
https://www.cia.gov/library/publications/the-world-factbook/geos/it.html
Kindergarten Day
http://holidayinsights.com/moreholidays/April/kindergartenday.htm
http://homeschooling.about.com/od/kindergarten/Kindergarten_Resources.htm
National Chocolate-covered Cashew Truffle Day
Patriots' Day in Massachusetts and Main
Commemorates battles of Lexington and Concord, 1775.
http://holidayinsights.com/other/patriotsday.htm
San Jacinto Day
Commemorates Battle of San Jacinto in 1806, in which Texas won Independence from Mexico. A 570 foot monument dedicated on the 1101st anniversary of the battle, marks the site on the banks of the San Jacinto River, about 30 miles from present-day Houston, Texas, where General Sam Houston's Texans decisively defeated eh Mexican forces led by Santa Ana in the final battle between Texas and Mexico.
Saint feast Days
http://www.catholic.org/saints/f_day/apr.php
----------------------------------------------------------------

The average bank teller loses about $250 every year.
----------------------------------------------------------------

Today's Top Event in History
1916-Birthday of record owner, but better known as DJ "Huntin' with Hunter," Hunter Hancock, Uvalde, Texas ( I remember listening to him when I went to University High School, West Los Angeles, California) Died August 4, 2004
http://www.electricearl.com/dws/hunter.html
http://en.wikipedia.org/wiki/Hunter_Hancock
[headlines]
----------------------------------------------------------------

This Day in American History
1649--- The Toleration Act was passed by the Maryland Assembly. It protected Roman Catholics within the American colony against Protestant harassment, which had been rising as Oliver Cromwell's power in England increased.
1782 -- The Presidio, overlooking San Francisco, is erected by the Spanish to subdue Indians interfering with mail transmissions along El Camino Real.
1801-Birthday of M.T. Hunter, Essex County, Virginia, one of the South's most pro-slavery congressman and leader.
http://memory.loc.gov/ammem/today/apr21.html
1828 - Noah Webster published the first American dictionary. [see Apr 14] It took grammarian and editor Noah Webster nearly 20 years to complete his two-volume dictionary of more than 35,000 entries.
1836-Battle of San Jacinto, in which Texas won independence from Mexico. A 570-foot monument dedicated on the 101st anniversary of the battle, marks the site on the banks of the San Jacinto River, about 20 miles from present city of Houston, TX, where General Sam Houston's Texans decisively defeated the Mexican forces led by Santa Ana in the final battle between Texas and Mexico.
http://www.lsjunction.com/events/jacinto.htm
http://www.sanjacinto-museum.org/
http://www.tsha.utexas.edu/handbook/online/articles/view/SS/qes4.html
1838-American naturalist, explorer, conservationist and author John Muir birthday, born at Dunbar Scotland, emigrated to the US in 1849,where he urged establishment of national parks and profoundly influenced US forest conservation. The 550-acre Muir Woods National Monument in Marin County (Mill Valley) name after him. In 1892, he and several other early preservationists formed the Sierra Club. Muir served as the club president for 22 years, tirelessly advocating the importance of preserving wilderness as a place where thousands of "tired, nerve-shaken, over-civilized people" could find spiritual and physical rejuvenation. It is hard to overestimate Muir's influence in fostering modern concepts of wilderness appreciation and protection. However, in practical terms, Muir and the Sierra Club lost several of their battles to protect the wilderness. From 1908 to 1913, Muir fought fervently against the proposed construction of the Hetch Hetchy dam in Yosemite National Park, which was being built to provide a reservoir of water for the city of San Francisco. Muir railed against his opponents, calling them "temple destroyers" and "devotees of raging commercialism," but to no avail--the dam was built and water covers the Hetch Hetchy Valley today.
http://www.sierraclub.org/john_muir_exhibit/
http://www.visitmuirwoods.com/
http://www.jmt.org/
http://www.sfgate.com/getoutside/1996/apr/muirwoods.html
1856 - The first railroad bridge over the Mississippi River opened with the first crossing of a locomotive. The train belonged to the Chicago, Rock Island, and Pacific Railroad Company, commonly known as the Rock Island. The bridge ran between Rock Island, Illinois and Davenport, Iowa.
1865- Abraham Lincoln's funeral train leaves Washington with hundreds of thousands of people surrounding the rail road tracks of his journey.
1869- President Ulysses S. Grant appointed Brigadier General Ely Samuel Park, who served as his military secretary during the Civil War, to the post of commissioner of Indian Affairs. He was the first Native American Indian ever appointed to be superintendent of Indian Affairs.
1878-Captain David B. Kenyon of Engine Company No. 21, New York City, installed the first firehouse pole. A hole was cut in an upper floor to accommodate a greased pole three inches wide that extended between the two stories, to enable the firemen to slide down the pole instead of using the stairs.
1895 - In New York City, Woodville Latham demonstrated the first moving picture projected on a screen.
1897--- Birthday of A. W. Tozer, one of the most popular and influential pastors to come out of the Christian and Missionary Alliance Church. Tozer was also a prolific writer, and his best- known publications include "The Pursuit of God" (1948) and "The Root of Righteousness" (1955). Died May 12, 1963
1898 -- Using the sinking of battleship Maine as rallying cry, the US declares war on Spain in an attempt (successful) to acquire colonies seeking to win independence from Spain. The US gains Puerto Rico, Guam and the Philippines, with plans to annex the independent nation of Hawai'i later that year.
1907--Birthday of Dorothy Dodds Baker - U.S. novelist and short story writer. Her Young Man with a Horn (1937) became an instant classic and later the movie version also became a classic.
1914--- US marines occupy Vera Cruz México, stay 6 months.
1918- German flying ace Baron Manfred von Richtofen was shot down and killed during the battle of the Somme. .The 'Red Baron," so named for the color of his Fokker triplane, was credited with 80 kills in less than two years. Royal Flying Corp pilots recovered his body and the Allies buried him with full military honors.
1916-Birthday of record owner, but better known as DJ "Huntin' with Hunter," Hunter Hancock, Uvalde, Texas ( I remember listening to him when I went to University High School, West Los Angeles, California) Died August 4, 2004
http://www.electricearl.com/dws/hunter.html
http://en.wikipedia.org/wiki/Hunter_Hancock
1922-Guitarist Mundell Lowell Birthday
http://www.spaceagepop.com/lowe.htm
http://www.mundelllowe.com/
http://www.shs.starkville.k12.ms.us/mswm/MSWritersAndMusicians/musicians/
MundellLowe/Lowe.html
1924-Birthday of singer Clara Ward, Philadelphia, PA
http://www.aaregistry.com/african_american_history/830/One_of_gospels_best_Clara_Ward
1924---Birthday of Ira Louvin, who formed a gospel and bluegrass duo with his brother Charlie, was born in Rainesville, Alabama. The Louvin Brothers first gained notice in the 1950s with their talking gospel songs, such as "Satan Is Real" and "Make Him a Soldier." Their secular hits included "When I Stop Dreaming" and "I Don't Believe You've Met My Baby." "Love Thy Neighbor as Thyself," a song written by the Louvin Brothers, remains popular among bluegrass groups. Ira Louvin died in a car crash in Jefferson City, Missouri on June 20th, 1965.
1945--INOUYE, DANIEL K. Medal of Honor
Second Lieutenant Daniel K. Inouye distinguished himself by extraordinary heroism in action on 21 April 1945, in the vicinity of San Terenzo, Italy. While attacking a defended ridge guarding an important road junction, Second Lieutenant Inouye skillfully directed his platoon through a hail of automatic weapon and small arms fire, in a swift enveloping movement that resulted in the capture of an artillery and mortar post and brought his men to within 40 yards of the hostile force. Emplaced in bunkers and rock formations, the enemy halted the advance with crossfire from three machine guns. With complete disregard for his personal safety, Second Lieutenant Inouye crawled up the treacherous slope to within five yards of the nearest machine gun and hurled two grenades, destroying the emplacement. Before the enemy could retaliate, he stood up and neutralized a second machine gun nest. Although wounded by a sniper's bullet, he continued to engage other hostile positions at close range until an exploding grenade shattered his right arm. Despite the intense pain, he refused evacuation and continued to direct his platoon until enemy resistance was broken and his men were again deployed in defensive positions. In the attack, 25 enemy soldiers were killed and eight others captured. By his gallant, aggressive tactics and by his indomitable leadership, Second Lieutenant Inouye enabled his platoon to advance through formidable resistance, and was instrumental in the capture of the ridge. Second Lieutenant Inouye's extraordinary heroism and devotion to duty are in keeping with the highest traditions of military service and reflect great credit on him, his unit, and the United States Army.
1947---Birthday of new wave performer Iggy Pop, whose real name is James Jewel Osterberg, was born in Ann Arbor, Michigan. Pop and his band the Stooges, formed in 1968, are now considered forerunners to the punk rock movement. He earned notoriety for his wild concert performances, which included flinging himself into audiences and smearing his body with anything handy, from peanut butter to blood.
1948-First Polaroid camera sold in US and becomes obsolete with the popularity of the digital camera at the turn of the 20th century.
1951---Top Hits
If - Perry Como
Mockingbird Hill - Les Paul & Mary Ford
Would I Love You - Patti Page
The Rhumba Boogie - Hank Snow
1956 --- "Heartbreak Hotel," Elvis Presley's first single for RCA Victor, went to number one in the US. It stayed in the top spot for eight weeks, becoming his first million-seller.
1959---Top Hits
Come Softly to Me - The Fleetwoods
I Need Your Love Tonight - Elvis Presley
(Now and Then There's) A Fool Such as I - Elvis Presley
White Lightning - George Jones
1960 -- Dick Clark, described as "the single most influential person" in the pop music business, testifies before a congressional committee investigating payola. He admits he had a financial interest in 27% of the records he played on his show in a 28 month period.
1961 - The Beatles debut at the Cavern Club in Liverpool, England.
1963-- The Beatles went to the Crawdaddy Club in London to see the Rolling Stones. Impressed with the Stones, the Beatles recommended them to their former publicist Andrew Loog Oldham. Oldham became manager of the Rolling Stones.
1966-President Lyndon B. Johnson in 1966 presented the Medal of Honor awarded posthumously in the Vietnam War to the first African American soldier, Private. First Class Milton Lee Olive, III, Company B, 503rd Infantry, 173rd Airborne Brigade, who was killed when he grabbed an enemy grenade and fell on it to save the lives of four companions.
1967---Top Hits
Somethin' Stupid - Nancy Sinatra & Frank Sinatra
This is My Song - Petula Clark
A Little Bit Me, A Little Bit You - The Monkees
Lonely Again - Eddy Arnold
1967 - Severe thunderstorms spawned 48 tornadoes in the Upper Midwest. Hardest hit was northern Illinois where sixteen tornadoes touched down during the afternoon and evening hours causing fifty million dollars damage. On that Friday afternoon tornadoes struck Belvidere IL, and the Chicago suburb of Oak Lawn, killing 57 persons.
1967--MARTINI, GARY W. Medal of Honor
Rank and organization: Private First Class, U.S. Marine Corps, Company F, 2d Battalion, 1st Marines, 1st Marine Division. place and date: Binh Son, Republic of Vietnam, 21 April 1967. Entered service at: portland, Oreg. Born: 21 September 1948, Lexington, Va. Citation: For conspicuous gallantry and intrepidity at the risk of his life above and beyond the call of duty. On 21 April 1967, during Operation UNION* elements of Company F, conducting offensive operations at Binh Son, encountered a firmly entrenched enemy force and immediately deployed to engage them. The marines in Pfc. Martini's platoon assaulted across an open rice paddy to within 20 meters of the enemy trench line where they were suddenly struck by hand grenades, intense small arms, automatic weapons, and mortar fire. The enemy onslaught killed 14 and wounded 18 marines, pinning the remainder of the platoon down behind a low paddy dike. In the face of imminent danger, Pfc. Martini immediately crawled over the dike to a forward open area within 15 meters of the enemy position where, continuously exposed to the hostile fire, he hurled hand grenades, killing several of the enemy. Crawling back through the intense fire, he rejoined his platoon which had moved to the relative safety of a trench line. From this position he observed several of his wounded comrades Lying helpless in the fire-swept paddy. Although he knew that 1 man had been killed attempting to assist the wounded, Pfc. Martini raced through the open area and dragged a comrade back to a friendly position. In spite of a serious wound received during this first daring rescue, he again braved the unrelenting fury of the enemy fire to aid another companion Lying wounded only 20 meters in front of the enemy trench line. As he reached the fallen marine, he received a mortal wound, but disregarding his own condition, he began to drag the marine toward his platoon's position. Observing men from his unit attempting to leave the security of their position to aid him, concerned only for their safety, he called to them to remain under cover, and through a final supreme effort, moved his injured comrade to where he could be pulled to safety, before he fell, succumbing to his wounds. Stouthearted and indomitable, Pfc. Martini unhesitatingly yielded his life to save 2 of his comrades and insure the safety of the remainder of his platoon. His outstanding courage, valiant fighting spirit and selfless devotion to duty reflected the highest credit upon himself, the Marine Corps, and the U.S. Naval Service. He gallantly gave his life for his country.
1970--Birthday of American composer Michael Cooke, Brooklyn, NY.
1970--Birthday of American composer Allen James Teague, Aurora, MN.
1969- Rock singer Janis Joplin gave one of her greatest.
performances at the Royal Albert Hall in London. The show was attended by a glittering array of British rock performers. A year-and-a-half later, on October 4th, 1970, Joplin was dead of a drug overdose. She had just finished recording her album "Pearl," which contained her first number-one single, Kris Kristofferson's "Me and Bobby McGhee."
1971-- "Sticky Fingers," the Rolling Stones' first album for their own label, Rolling Stones Records, was released.
1975---Top Hits
Philadelphia Freedom - The Elton John Band
(Hey Won't You Play) Another Somebody Done Somebody Wrong Song - B.J. Thomas
He Don't Love You (Like I Love You) - Tony Orlando & Dawn
Always Wanting You - Merle Haggard
1975 - No. 1 Billboard Pop Hit: "(Hey Won't You Play) Another Somebody Done Somebody Wrong Song," B.J. Thomas. The song has the longest title of any No. 1 single.
1976 - A Cadillac convertible, the 'last' American-made rag top automobile, came off the assembly line at GM's production facility in Detroit, Michigan, ending a tradition starting in 1916. A few years later, Chrysler Corporation, headed by Lee Iacocca, began producing soft-top cars again. Ford then brought back the convertible Mustang and GM returned with the convertible Pontiac Sunbird and a smaller Cadillac version.
1976-Ex-Raspberrlies lead singer Eric Carmen enters the pop chart with his first and biggest solo smash, "All by Myself." It peaks at #2.
1977 - Annie, a musical based on Harold Gray's comic strip Little Orphan Annie, debuted on Broadway. The play received rave reviews, and Dorothy Louden, who played the sinister orphanage matron, received a Tony for Best Actress in a Musical/Comedy for her performance.
1980 - The temperature at International Falls MN hit 90 degrees.
1983---Top Hits
Billy Jean - Michael Jackson
Come on Eileen - Dexys Midnight Runners
Mr. Roboto - Styx
Dixieland Delight - Alabama
1984 - Michael Jackson's album "Thriller" slipped from number 1 to number 3 on the pop album charts after 37 weeks at #1, setting a record in for the longest run at the top.
1984 - David Palmer pitched the fourth shortened, perfect game in the history of major-league baseball. Palmer was taking the Montreal Expos to a 4-0 lead over the St. Louis Cardinals when the home plate umpire called the game after five innings due to rain. Until that point, Palmer had made 57 pitches.
1987 - For the first time, the United States Postal Service offered special occasion stamps. Among the messages offered were: "Happy Birthday," "Get Well" and others.
1988 - After having had just twelve rainouts in the previous twenty-six years at Dodger Stadium, a third day of heavy rain in southern California rained out a double-header at Dodger Stadium which had been scheduled due to rainouts the previous two days.
1989 - The temperature at Las Animas, CO, soared to 100 degrees to establish a state record for April. Twenty-two cities in the central and southwestern U.S. reported record high temperatures for the date. Eight cities equaled or exceeded previous April records.
1991---Top Hits
You're in Love - Wilson Phillips
Baby Baby - Amy Grant
Joyride - Roxette
Down Home - Alabama
1997 - The ashes of 1960s LSD guru Timothy Leary and "Star Trek" creator Gene Roddenberry were blasted into space in the world's first space funeral.
1999 - Elvis Crespo is the big winner at Billboard's Latin Music Awards. The merengue star picks up four trophies, tying him with Selena for the most wins at one show. Crespo takes three awards in the tropical/salsa category - album of the year, male; album of the year, new artist; and hot Latin track of the year - as well as the prize for Latin dance maxi-single.
1999 - Brooks & Dunn debut their newest video, "South of Santa Fe," while internet site country.com simultaneously streams the video using Microsoft Windows Media technology. It is the first time that a country video debuts simultaneously on TV and the Internet.
2000 --In Cincinnati, the Dodger/Red game is delayed for 27 minutes due to the umpires' equipment being accidentally been shipped to New York. Replacement gear is secured from a downtown store but due to heavy traffic a police escort is needed to get the goods to Cinergy Field.
2002--- Atlanta shortstop Rafael Furcal ties a major league record, which was most previously done by White Sox outfielder Lance Johnson in 1995, by hitting three triples in a game. The last time a Braves' player hit three three-baggers in one contest was on June 13, 1956 when Danny O'Connell accomplished the feat.
--------------------------------------------------------------

Poem
Baseball Poem
I Love Baseball
(anonymous)
Baseball is a game I love
And one I'm always dreaming of.
I play it in summer and spring
To enjoy the fun that these days bring.
Practice makes perfect is what they say,
So all work hard to be this way.
Basics and fundamentals, the coaches repeat,
Are the keys to avoid defeat.
Day in, day out, coaches encourage the team
In order to fufill the players' dream.
The goal is to win championships
And, along the way, everlasting friendships.
Many players act like kings
Once they receive state championship rings.
But the humble, gracious ones thank the Lord,
For giving them the talents for this award.
Losing shouldn't be a shame,
For a team can't win every game.
This is hard for many to bear,
But we know life isn't always fair.
When the game is over and all is done,
The team will reflect and say, "Oh, what fun!"
Despite much pain and heart-felt sorrow,
We will work together to face tomorrow.
When the season is finished,
And time for playing is diminished,
The players return home to think of
What they will do without this game they love.
--------------------------------------------------------------

SuDoku
The object is to insert the numbers in the boxes to satisfy only one condition: each row, column and 3x3 box must contain the digits 1 through 9 exactly once. What could be simpler?
http://leasingnews.org/Soduku/soduko-main.htm
--------------------------------------------------------------

Daily Puzzle
How to play:
http://www.setgame.com/set/puzzle_frame.htm
Refresh for current date:
http://www.setgame.com/set/puzzle_frame.htm
--------------------------------------------------------------


http://www.gasbuddy.com/
http://www.gasbuddy.com/GB_Map_Gas_Prices.aspx
http://www.gasbuddy.com/GB_Mobile_Instructions.aspx
--------------------------------------------------------------

Provence, France-Vacation
http://le-monastier.site.voila.fr/
--------------------------------------------------------------

News on Line---Internet Newspapers
Tucson, Arizona
--------------------------------