Burbank, California
Sales
Experienced salesperson for well-established/experienced company, very active in leasing industry, nationwide.
Call Jeff Rudin (888) 44QUAIL x14 or email : jrudin@quailcap.com
About the company: Quail Equipment Leasing 17 years in business with the ability to develop specialized programs for vendors and unique industries: $10K to $24MM.


Friday, April 4, 2009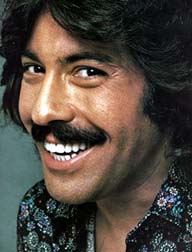 Singer Michael Anthony Orlando Cassavitis, better known as Tony Orlando born April 3, 1944, New York City, NY: Tie A Yellow Ribbon Round The Ole Oak Tree, Sweet Gypsy Rose, He Don't Love You, Who's In The Strawberry Patch With Sally, Cupid, Steppin' Out (Gonna Boogie Tonight) and Mornin' Beautiful.
http://www.tonyorlando.com/
Headlines---
April Fool's Edition Explained
by Christopher Menkin
Classified Ads---Senior Management
Brad Peterson introduces Working Capital Loans
Three more leasing companies to bite the dust
Three Creditors Push SunBridge Capital to BK
Classified Ads---Help Wanted
NorVergence Mastermind Spends Night in Jail
Mortgage Rates Lowest Level in Recent History
Marlin Changes borrowing agreements
Tokyo Leasing Merged
Adventureland/Sugar/Slumdog Millionaire
Danton/Same Old Song
Fernando's View By Fernando F. Croce
New Hires---Promotions
Classified ads— Finance / Human Resources
American Capital/ Combination of 3 Portfolios
Credit Manager's Index Good News
GE's Jeffrey Immelt: All Boxed In
House, Senate approve Obama budget
Banks Get New Leeway in Valuing Their Assets
Faire-Issacs; 11% of consumers accounts closed
FASB Affirms Fair-Value Principles
10th Bank to Fail in Georgia?
Chicago law firm lays off more attorneys
Bank of America CEO: Recovery on horizon
Fallen star SGI to sell most assets for $25M
Ex-Chairman of A.I.G. Says Bailout Has Failed
News Briefs---
You May have Missed---
California Nuts Brief---
Sports Briefs---
"Gimme that Wine"
Today's Top Event in History
This Day in American History
Spring Poem
SuDoku
Daily Puzzle
GasBuddy
Weather, USA or specific area
Traffic Live----
######## surrounding the article denotes it is a "press release"
--------------------------------------------------------------

April Fool's Edition Explained
by Christopher Menkin
While Gretchen Gabriel did the cartoon, the text comes from Barbara Griffith,
Southern California Leasing.
Her first reaction was: "You got me yesterday. You really did. That was funny. I felt like a dumb blonde and I have brown hair.
"Funny, thanks for the laugh at myself."
When I told Barbara how many readers thought the issue and stories were real, she responded above, so I asked Gretchen to put into a cartoon.
The Wednesday April 1st edition was our fourth "April Fool's edition."*
I must say I was flabbergasted, yes, I was, at how many took the stories as "true." The first thing readers saw was the US Capital Ad. Even the "We Don't Care" and doing leases in "Cuba," to people in "Jail," and "automatic 'application only" approvals to $500,000." "We accept anyone!" Readers thought it was real!!!
Since BSB has promoted "win a free trip to Hawaii," many also believed this:
"BSB presents new program for Brokers. Automatic approval on any deal sent in today. Maximum 20% commission. First ten brokers to send in a transaction get a free first class cabin trip to Kauai, Hawaii, and a Regency Suite at the Hyatt Hotel, Poipu Beach; unlimited golf paid by BSB Leasing."
Don Myerson said he has six brokers who think they are going to Hawaii.
I also guess readers didn't find suspicious the classified ad category:
"Forger" with the description of what the person was good at, especially that it was signed: IMgonnif@gmail.com (readers of Mad Magazine would have known that gonnif is the Yiddish word for "thief." IMgoniff appeared often.
Next the Paul Larkins: "10% commission" to vendors, his wife not liking skiing, moving to "exciting Hartford, Connecticut." I would think readers familiar with Connecticut or who worked for GE
would know the GE Hq. is located in Fairfield and GE Commercial Hq. in Norwalk. Hartford is the capital of the state, a good commute to either of the cities. But maybe readers thought it was real as
Larkins was qualified for the job.
The next was Ken Bentsen resigning ELFA to run for Senate. I was told it was passed around the ELFA membership as "true." I even got some emails wanting to donate money to his senate campaign. I mean getting "40 and 42 Bush and the late Lyndon Baines Johnson" endorsement? How can a dead person endorse someone? Yes, it is true that Senior Senator Kay Hutchinson won Lloyd Bentsen seat when he was appointed US Secretary of the Treasury by President Bill Clinton. She is very well entrenched. I also would believe the Bentsen's live in Virigina. I guess he could go back to Texas, but
the 15% ITC!!! And the endorsements of Rush Limbaugh et.al. Unbelievable how many believed it was true. I'll bet by the end of the day Ken explaining it was not true made him quite annoyed with the Leasing News April Fool's joke. I am sure by now he doesn't think it was funny.
I even got calls for Bernie Boettigheimer's email and telephone number, as well as requesting how to contact Shawn Giffin, as they believed the story that he was taking back Balboa Capital!!!! Reportedly IFC Credit was getting many telephone calls from people who believed the story also to be true. Bernie received "congratulation" emails, brokers wanted to do business with him, colleagues calling to see if he needed their services, old friends wanting to know more.
That Rudy Trebels "threw in IFC Credit and First Corp," or Bernie's daughter, an ex-Dallas Cheerleader, coming on board to do dancing and lead a group of cheerleaders across the country to drum up business!!!! And turning Lease Police over to Balboa's Pat Byrne with all the complaints
about his company!!! I don't think so.
And Steve Reid and Jennifer Aniston Engaged. That has been a running gag in Leasing News since the 2005 April Fools edition, when it was announced Aniston was going to work for Paul Menzel
and company because of her "friendship" with Steve:
One of the reasons Steve has not been accepting leasing offers is not that he just took some time off, he has been serving as his wife's "operation officer" as her business has really expanded and he has been spending a lot of time helping her. They have been happily married for many years. Anyone who knows Steve, knows that. And Jennier Aniston!!! Come on, Oprah Winfrey the maid of honor!!!
Some people even believed the Dan Dyer story. I certainly can understand not getting the Resource America. I mean the chocolate kiss string saying "Resource America" and maybe "We will be coming out with a new after dinner refreshing product called 'Dinner DeMent.' I can understand that if you didn't know the president of LEAF was Crit DeMent. It was a terrible pun, but then again, that's what
makes puns so good. The worse they are, the better. After dinner DeMent.
And at the end of the series there was a double bar stating in the middle, "End of Special April Fool's Day Edition." Wouldn't that mean something, or the next story, headlined "This is no joke."

*http://two.leasingnews.org/archives/April2002/04-01-2002.htm
http://www.leasingnews.org/archives/April%202003/4_01_03.htm
http://www.leasingnews.org/archives/April%202005/4-01-05.htm
Coda: The next publishing date for Leasing News that falls on April 1st is 2011.
As to the "Tag Team" advertisement of Mr. Gerry Egan and Mr. Terry Winders, CLP. Wow, I didn't know it was true as I just got an announcement from Gerry, he and Dee DiBenedictis will be doing the exact thing!!! Leasing News was first again, and we thought it was a joke---just the wrong partner.
DIY Broker Stimulus Workshop on the Road!

Where would you like to attend?

While planning the DIY Broker Stimulus Workshop in Charlotte , we received many requests to bring the program to other parts of the country.

You spoke and we listened!

Gerry Egan of LeaseLearning. com and I are planning to offer the DIY Broker Stimulus Workshop in Southern Californai during the second week of May. The exact date and location are currently being reviewed.

There is a possibility of an additonal dates during May in Fresno, CA, Seattle, WA and St. Louis, MO.

We have put together a survey to determine what brokers prefer as far as possible locations.

Please take a minute and click on the survey link.

Also, for more information about the content of the workshop, please see our information page located here.
© 2009 Lease Broker Assistant
--------------------------------------------------------------

Classified Ads--- Senior Management
Europe
25+ yrs exper. management roles Chase, AT&T Capital, Heller Financial, SFS. Develop biz from "scratch to success". Looking for challenging & pioneering job.
Email: frans@alliedproperty.net
Gig Harbor, WA
Experienced at starting up leasing divisions for
community banks, designing broker programs, designing credit policies/ d
matrix's/ syndication of full financial package transactions.
Resume attached.
Email: jdcapman@yahoo.com
Philadelphia, PA
27 yrs. exp. sales, ops., credit, strategy, P&L mngmet. Most recently created & executed the biz plans for 2 highly successful Bank-owned small ticket leasing subsidiaries.
email: mccarthy2020@comcast.net
Philadelphia Metro Area - 30 Years experience Healthcare sales/ management- 3 years experience newly create "small-ticket" healthcare division. Good success - Mitch Utz 215-460-4483 mitutz@msn.com
Salt Lake City, UT
Exp. in financial documentation, contract negotiations, residual analysis, marketing, credit/collections, contract drafting, and asset remarketing. Position held VP of Remarketing.
dlynn71@gmail.com
For a full listing of all "job wanted" ads, please go to:
http://www.leasingnews.org/Classified/Jwanted/Jwanted.htm
To place a free "job wanted" Leasing News ad:
http://www.leasingnews.org/Classified/Jwanted/Jwanted-post.htm
ELFA Career Center: Job Seekers (free):
http://careers.elfaonline.org/search.cfm
--------------------------------------------------------------

Brad Peterson introduces Working Capital Loans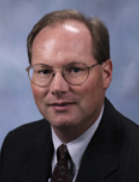 As some funding sources back away from or exit the broker/lessor market, Channel Partners LLC is working to build new and unique funding opportunities for your business. Beginning April 6th you will be able to sign up for our Working Capital Referral Program (outlined below) which will precede other equipment finance programs to be offered by Channel Partners.
Our goal is to "Connect the Right Companies" to create an efficient flow of business and profitable portfolios. We're excited about the introduction of the Working Capital Referral Program and our progress with some new equipment finance programs.
We have joined both NEFA and NAELB and look forward to discussing our plans at the upcoming conferences in Orlando and Las Vegas.
Working Capital Referral Program for Brokers
Application only $10,000 - $100,000
If your customer has been rejected for standard equipment finance programs , this working capital product may help them:
• Expand their business or add additional locations
• Increase their product line, add seasonal merchandise, meet unexpected expenses
• Purchase new equipment
• Advertise and promote their business with new marketing programs
• Buy out a partner
• Perform renovations
TIB: 12 months
Acceptable Business Types:
Restaurants, Bars, Nightclubs
Apparel & Accessories
Dry Cleaners
Beauty Shops
Medical Practices and Clinics
Most Franchised Concepts
Veterinarians
Auto Repair (small ticket)
Retail Stores
Liquor, Gift, Florists, Hardware, Optical, Music, Drug, Tobacco, Pet Supply
Please feel free to contact us!
Brad Peterson brad@channelpartnersllc.com
Jill Corson jill@channelpartnersllc.com
Charla Laird charla@channelpartnersllc.com
--------------------------------------------------------------

Three more leasing companies to bite the dust

Leasing News is working on the confirmation of three more leasing companies who are closing down, one is the division of a bank.
PredictiFund, a subsidiary of Capital Access Network, Inc., run by Brad Peterson of US Bank Manifest and Pentech fame, as well as Randy Propeck as national sales manager, former VP at Imperial
Business Credit, were specializing in the "C" and "D" credits. Leasing News was told by Super Brokers, Brokers, and others in the industry they were not taking on new applications for the last month. A
statement concludes they are out of leasing:
"PredictiFund is a wholly-owned subsidiary of Capital Access Network, Inc. ("CAN"), which also owns AdvanceMe, Inc., ("AMI") the nation's leading provider of Merchant Cash Advances ("MCA"). PredictiFund commenced operations in 2008 and is already profitable. AMI has been in business for over 10 years. PredictiFund is not actively seeking new lease or financing referral relationships, and indeed, has slowed its growth forecasts considerably over the past several months. You are right; we at CAN are indeed focusing our energies on AMI as our 10+ years of data and experience enable us to grow our MCA portfolio aggressively in this difficult economic environment.
"In 2008, AMI created a Leasing Broker Vertical division which funded over $20 million to broker customers in its first (partial) year. This year we hope to grow that division by well over 100%. Our experience with PredictiFund so far has been very encouraging; however, we feel that this is obviously not the ideal time to be growing a new financial product company very aggressively. So for the time being, PredictiFund is not going to grow, but rather wait for the economy to improve so we can serve the broker community long into the future with a product set we feel the market badly needs."
Mark Lorimer
Chief Marketing Officer
Capital Access Network
The company had a large following, off to a quick start with the Federal Express package, with a letter that starts the letter saying, "We want your C and D Paper Flow!" On the right side, circled, "PredictiFund Your Declines." The letter is signed Brad Peterson, DD (Declination Doctor, PredictiFund, Inc. P.S. We want your C and D paper. No credit cards needed! "
Included was a notepad in the form of a doctor's prescription pad, as well as a RX bottle of pills with the instructions on front: "Take 1 Tablet by mouth as needed for leasing declination pain."
It appears IFC Credit, Morton Grove, Illinois is out of the game, and recent complaints indicate a serious problem. One may be published on Monday which will give readers more insight as to what is happening here. Recent ex-employees relate stories Leasing News cannot publish.
"Be careful out there."
Have not been able to confirm or get denial that Synovus Capital Finance was closing down their leasing arm. Stay tuned for news at eleven.
This national "C" and "D" marketplace seems to be getting smaller, as the story credit list indicates (TimePayment has never completed the form to be listed):
http://www.leasingnews.org/Story_Credit/Story_Credit-posting.htm
-----------------------------------------------------------------------------


-----------------------------------------------------------------------------
-------------------------------------------------------------

Three Creditors Push SunBridge Capital to BK

Three creditors claiming to be owed more than $102,000 have filed a Chapter 7 involuntary bankruptcy petition against SunBridge Capital Inc., Kansas City, Kansas on March 20, 2009 (Fairview is their address, but the petition names Kansas City.) The three creditors evidently want a claim on $97 million assets that were assigned to the Bank of Kansas City and six other creditors, which $21 million has been spent in the 90 day period prior to the petition. No leasing companies have filed a claim, according to current court records, although they may be part of the settlement constructed by Kansas City Bank.
Leasing News reported SunBridge Capital web site states they are taking no new applications, and Trucks at Hand is closed, after the truck inventory was repossessed by credit holders. Several lawsuits as well as many complaints from those who purchased and leased trucks and trailers exist. There are other suits by ex-employees.
The petitioning creditors, all based in Kansas City, claim $102,027.45 is owed. They are Northland Truck Service, which says it is owed $17,687.73 Kansas City Freightliner Sales Inc., which says it is owed $36,651.41; and Westfall GMC Truck Inc., which says it is owed $47,688.31.
Bank of Kansas City has made a motion of relief regarding $97 million, which was declared a default December 31, 2008, and a settlement was reached on January 30, 2009. "Transition Process, the Bank, and six other lenders unrelated to the Bank, agreed to permit the Debtor to use certain funds pursuant to a budget attached to the Settlement Agreement until April 30, 2009...$76 million is owed." The assets listed in the "Settlement Agreement" are truck and trailer lessees. Some of the assets appear to be portfolios, some borrowed against or perhaps recently sold to LEAF Corporation. The Kansas City Bank settlement page lists all the lessees but does not mention any assignments, attachments, or recent sales, including some of the debt settled prior to the action of an involuntary bankruptcy.
The latest action is other creditors are joining the Chapter 7 Petition as Kansas City Bank attempts to protect their settlement, which occurred with the 90 day period prior to the involuntary bankruptcy
petition. The Bank's Motion for Relief from the Automatic Stay (Docket No. 5) is set for today, April 3, 2009, at 2:30 p.m. at the U.S. Bankruptcy Court, 161 U.S. Courthouse, 500 State Ave., Kansas City, KS 66101.
SunBridge Involuntary BK Petition
http://leasingnews.org/PDF/Sunbrigde_form5.pdf
Motion for Relief by Bank of Kansas City Bank (11 pages)
http://leasingnews.org/PDF/Sunbridge_motion.pdf
Settlement Agreement and Exhibits from Kansas City Bank
(80 pages, longer download)
http://leasingnews.org/PDF/Sunbridge_settlement.pdf
SunBridge Closed
http://www.leasingnews.org/archives/March%202009/03-04-09.htm#sun
--------------------------------------------------------------

Leasing Industry Help Wanted
Credit Management/Funding Operations

Vice President
Credit Manager/Funding Operations
Hands-on, professional and personable senior management team member to work with small ticket leases from the third party broker marketplace. Click here for more information.
About the company: Founded in 1982, we originate all of our leases through an independent network of lease brokers


Credit Syndicator / Funding Specialist

Credit Syndicator
Full time opening for the right team player with heavy structured transaction experience. Click here for description.
Funding Specialist
Full time opening for the right team player with heavy structured transaction experience. Click here for description.

sales

Experienced Sales Person
Orange County, California
Commission 40-65%, full back office, Marketing Tools, vendor programs, credit analyst available.


Barbara Griffith 714-573-9804
About the Company: Southern California Leasing: Professional, Reputable, 17 year winning track record.



Sales
San Clemente, California
The iFinancial Group is looking for highly motivated individuals with experience originating equipment lease transactions . We offer a relaxed work environment, provide leads and offer above industry standard commission. Call Todd Clark 888-852-5155 x223
email: tclark@ifinancialgroup.com
Ten years providing financing nationwide



"Senior Leasing/Commercial Account Executives
Proven history of closed deals & an established book of business?
Want superior support & great income opportunity?
Email resume to deanc@capnetusa.com
About the Company: CapNet Financial Services, Inc has been a leader in direct lease originations for 10 years. Our mission is to provide American business with fast, innovative, financing solutions to grow their companies and exceed their goals."




Burbank, California
Sales
Experienced salesperson for well-established/experienced company, very active in leasing industry, nationwide.
Call Jeff Rudin (888) 44QUAIL x14 or email : jrudin@quailcap.com
About the company: Quail Equipment Leasing 17 years in business with the ability to develop specialized programs for vendors and unique industries: $10K to $24MM.




VENDOR SALES SPECIALISTS
LEASING SALES PROFESSIONALS
Like selling vendor programs and large transactions?
Enjoy international financing programs?
Prefer the advantages of a commission only environment with the security of health and welfare benefits?
CLICK HERE to find out how to have fun again.
Please see our Job Wanted section for possible new employees.
--------------------------------------------------------------

NorVergence Mastermind Spends Night in Jail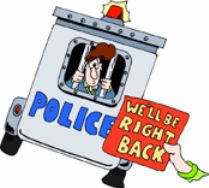 Just when you thought there could be no more stories on NorVergence, SURPRISE!
06/30/2004 was the date of NorVergence Involuntary Bankruptcy.
As predicted in writing, this would go on for at least five years.
Few believed Leasing News…
The Federal Trade Commission with Senior Attorney Randall H. Brook filed against Thomas N. Salzano and Peter J. Salzano on September 11, 2006 and won a stipulation judgment on October 17, 2007. The FTC won $181.7 million default judgment against NorVergence and the stipulated judgment kept Salzano out of related businesses, following other compliances, and any money up to $50 million was owed to NorVergence lessees. The problem is Salzano didn't own much of anything. The NorVergence BK judge also was seeking money for his wife and son for money allegedly taken from NorVergence to pay personal bills, purchase a house, and a list of other such personal expenditures.
The news media has come to light on a new story that Thomas J. Salzano, the man who pulled the strings at NorVergence a company that allegedly defrauded 11,000 users and $300 million via private label leasing contracts, was indicted in January, 2008 for $100,000 from five Louisiana NorVergence telephone users on multiple counts of money laundering, conspiracy and theft. He spent the night in jail, pled not guilty not guilty in the morning, voluntarily surrendered his passport, plus posted a $75,000 bond and been released from jail. A hearing on the motion will be held October 16th.
There is no doubt from the shenanigans since NorVergence that Thomas N. Salzano is up to his old tricks. Now the Louisiana DA and AG want to get him. The NorVergence lessees are hot on their blogs wanting vengeance. They hope this will be the first of other state AGs following Louisiana's lead.
Calcasieu County District Attorney John DeRosier told KPLC News, "The 11,000 plus victims around the country and the total amount of money that they have lost through this scheme is in excess of $300 million and nobody was doing anything about it. Now, they come to Calcasieu Parish and that's where we draw the line. We're not afraid to go after a complicated case. I think that it is a legitimate case of fraud."
Assistant Attorney General David Caldwell told KPCL Other states and the Federal Trade Commission has taken civil action against Salzano but Louisiana is the first to pursue a criminal case."
December 8, 2004 Pennsylvania Attorney General Gerald J. Pappert filed against Peter J. Salzano, Individually, and as President, Chief Executive: Officer and Chairman of NorVergence, Inc. The complaint was for "Directing the Defendants to pay civil penalties in the amount of One Thousand and 00/100 Dollars ($1,000.00) for each and every violation of the Consumer Protection Law, which will increase to Three Thousand and 00/100 Dollars ($3,000.00) for each violation involving a victim age sixty (60) or older."
1/17/05 Peter J. Salzano filed bankruptcy.09/29/2006 the FTC filed in a procedure, but the final outcome and bankruptcy was declared October 10, 2007.
Assistant Attorney General David Caldwell told KPCL NorVergence would sell victims on the belief that leasing a black box called the matrix would mean big savings on their phone service. "It was a
telecommunications scheme where essentially they would go in and promise a small business that they would be able to save them 30% on their long distance service. But all that it was, was a pyramid scheme. And eventually the pyramid collapsed. They were simply financing the business with new customers.
"The rental contracts were then allegedly sold to finance companies for quick cash while most of those buying the discounted services got nothing and found themselves stuck owing big bucks to the finance companies or banks. Explains Calcasieu County District Attorney John DeRosier, "When they would sell these systems including the services they would immediately transfer the paper to a bank and once they get hold of the commercial paper the obligation is owed to the bank instead of to NorVergence."
Caldwell says it's an example of the kind of corporate greed seen in the banking industry that resulted in federal bailouts. What you had was people who were running around who were unregulated who were doing what they wanted to do

December 8, 2004 Pennsylvania AG filing
http://leasingnews.org/PDF/PA%20AG%20COMPLAINT.pdf
Federal Trade Commission Press Release
http://www.ftc.gov/opa/2006/06/norvergence.shtm
Federal Trade Commission Stipulation:
Peter J. Salzano Bankruptcy Filing:
http://leasingnews.org/PDF/Bankruptcy_Forms.pdf
(Leasing News provides this ad "gratis" as a means
to help support the growth of Lease Police)
--------------------------------------------------------------

Mortgage Rates Lowest Level in Recent History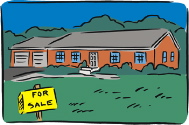 The benchmark 30-year, fixed-rate mortgage fell 6 basis points, to 5.13 percent, according to the Bankrate.com's national survey of large lenders. One year ago, the 30-year fixed was 6.12 percent; four weeks ago, it was 5.41 percent.
The benchmark 15-year, fixed-rate mortgage fell 7 basis points, to 4.73 percent. The benchmark 5/1 adjustable-rate mortgage rose 2 basis points, to 5.23 percent.
Mortgage application activity ticked up just slightly for the week ending March 27, rising by a seasonally adjusted 3 percent compared with one week earlier, according to the Mortgage Bankers Association.
Refinancing was up 3.7 percent while applications for new purchase rose by 0.1 percent.
This week's readings show that activity remains strong one week after the MBA reported an increase of more than 32 percent in applications. Still, the MBA now forecasts 2009 mortgage originations to top $2.78 trillion this year.
--------------------------------------------------------------

Marlin Changes borrowing agreements

"March 31, 2009, Marlin Leasing Corporation ("MLC"), a subsidiary of the Registrant, entered into an amendment to its Series 2002-A warehouse financing facility that, among other things, (i) extended the termination date of the facility to March 30, 2010, (ii) converted the facility from a revolving facility to an amortizing facility, (iii) revised the fee rate, (iv) required the Registrant to guaranty the performance of MLC as the servicer, and (v) revised certain defined terms and covenant provisions. Attached as Exhibit 10.1 to this report, and incorporated herein by reference, is the Third Amendment to the Amended and Restated Series 2002-A Supplement to the Master Lease Receivables Asset-Backed Finance Facility Agreement, dated as of March 31, 2009, among Marlin Leasing Corporation, Marlin Leasing Receivables Corp. II, Marlin Leasing Receivables II, LLC, JPMorgan Chase Bank, N.A., as the agent and Wells Fargo Bank, N.A., as the trustee.
"On March 31, 2009, MLC also entered into an amendment to its revolving bank facility that, among other things, (i) extended the termination date to June 29, 2009, (ii) reduced the facility amount to the current outstanding balance of $4.94 million, (iii) added a base rate floor and revised the applicable margin, (iv) revised the borrowing base calculation, and (v) revised certain other defined terms. Attached as Exhibit 10.2 to this report, and incorporated herein by reference, is the Sixth Amendment to the Second Amended and Restated Warehouse Revolving Credit Facility Agreement, dated as of March 31, 2009, among Marlin Leasing Corporation, the financial institutions that are party thereto as lenders, and National City Bank, as agent for the lenders."
Copy of SEC filing
http://www2.snl.com/Cache/c7586716.htm
(This ad is a "trade" for the writing of this column. Opinions
contained in the column are those of Mr. Terry Winders, CLP)
--------------------------------------------------------------

Tokyo Leasing Merged
Tokyo Leasing and Century Leasing System merged on April 1st. New name of the Company is Century Tokyo Leasing Corporation as one of the top leasing corporation in the industry with strong and broad operational base, backed by a diverse range of major shareholders holding important positions in industries such as finance, commerce, and insurance, including Mizuho Financial Group, Inc, Itochu Corporation, Nippon Life Insurance Company, and Asahi Mutual Life Insurance Company.
-------------------------------------------------------------

Fernando's View
By Fernando F. Croce
The nostalgic "Adventureland" and the earnest "Sugar" make for a great double-bill in theaters, while DVD watchers will want to see if "Slumdog Millionaire" deserved its Oscars.
In Theaters: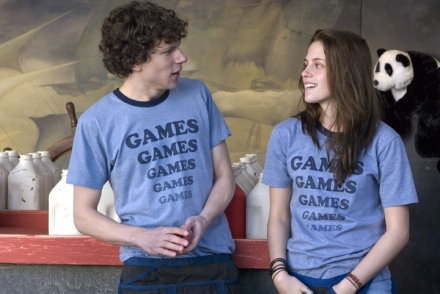 Adventureland (Miramax): Greg Mottola ("Superbad") delivers another fond, funny look at the loves and foibles of young people. Set in the summer of 1987, it stars Jesse Eisenberg as James, a student who, having recently finished college, is planning to take off on an European trip. However, when trouble at home scotch his travel plans and jeopardize his plans for grad school, he takes up a less than ideal job working at the local amusement park. Full of bratty children and brassy parents, it seems like a nightmare job until he meets co-worker Em (Kristen Stewart). Closer to Richard Linklater's thoughtful portraits of youth ("Dazed and Confused") than to Judd Apatow's raunchy comedies, this heartfelt film shows how relationships can be their own kind of rollercoaster.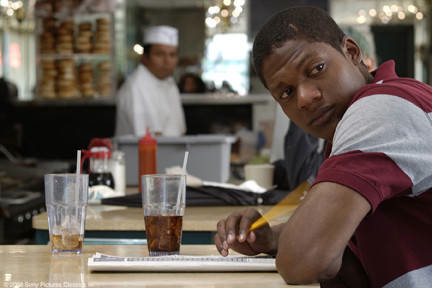 Sugar (Sony Pictures Classics): Anna Boden and Ryan Fleck, who directed Ryan Gosling's Oscar-nominated performance in "Half Nelson," return with this sympathetic account of ball players and their dreams. Miguel "Sugar" Santos (Algenis Perez Soto) arrives from the Dominican Republic to follow the American Dream in the baseball field. Determined to raise himself and his family out of poverty, he goes through auditions, meetings, and games, all while trying to avoid exploitation and make sense of this new land. Making excellent use of naturalistic performances, location shooting and realistic subplots, the picture manages to create a tough and emotional baseball drama that's as engaging as "The Natural" or "Field of Dreams" but much more brutally honest.
New on DVD: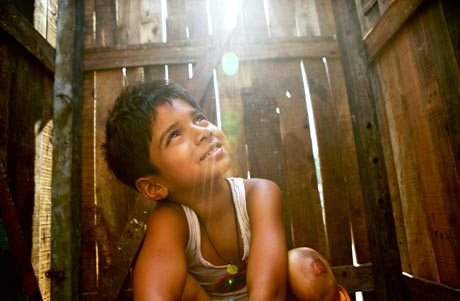 Slumdog Millionaire (Fox): After entertaining audiences and sweeping the Oscars, Danny Boyle's underdog crowd-pleaser finally comes to DVD. Alternately (and often at the same time) harsh and colorful, the story follows the travails of Jamal Malik (Dev Patel), an 18-year-old who finds himself at the cusp of winning the grand prize in India's version of the TV show "Who Wants to Be a Millionaire?" Suspecting him of cheating, the police grill Jamal about his answers, and through flashbacks the film reveals his grueling childhood in the slums of Mumbai, where people and dangers seem straight out of a Charles Dickens novel. As the clock ticks and people from his earlier years catch up with him, can Jamal beat the game and save his life? A surprising, colorful ride.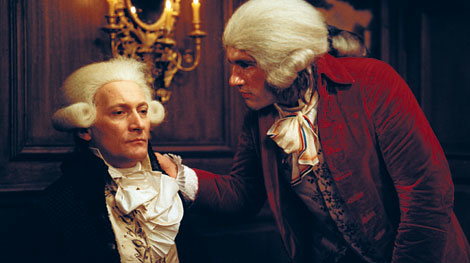 Danton (Criterion): Anyone who likes cinematic excitement in their history lesson will savor this robust costume drama set during the French Revolution. Gerard Depardieu gives a remarkable performance as Georges Danton, who figured forcefully in the Reign of Terror that followed the French monarchy's fall in the 18th-century. The film follows the fierce tug of war between Danton and fellow revolutionary Maximilien Robespierre (Wojciech Pszoniak), who in his absence has ordered a wave of executions. When power is at stake, it's only a matter of time before the guillotine starts working overtime. Far from a stuffy historical drama, the film burns with passion and movement, due greatly to Polish director Andrzej Wajda's filmmaking, a fiery style that matches Depardieu's acting. With subtitles.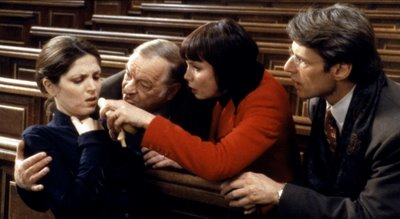 Same Old Song (New Yorker): Best known for his serious, obscure dramas ("Hiroshima Mon Amour," "Muriel"), veteran French filmmaker Alain Resnais lightens up with this airy and enjoyable confection that still manages to be every bit as experimental as his old classics. The film consists of a welter of intertwining plotlines, with characters weaving in and out of each other's orbits. Camille (Agnes Jaoui) is torn between Marc (Lambert Wilson) and his employee Simon (Andre Dussolier), while her sister (Sabine Azema) bounces between her husband (Pierre Arditi) and a platonic friend (Jean-Pierre Bacri). It all would sound simple enough, if not for the characters' tendency to occasionally sing (rather than speak) their dialogue. Only a veteran maverick like Resnais could think of making a musical that's both challenging and charming. With subtitles.
-------------------------------------------------------------

New Hires---Promotions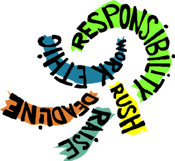 Mark Belec was hired as Product Manager for International Decision Systems, Inc.,Minneapolis, MN Rapport® software.He worked in the International Decision Systems Professional Services group from 1996 to 2001 before departing to PricewaterhouseCoopers to help support their Like Kind Exchange tax program
Stewart L. Cohen has joined Textron Financial, Providence, RI as executive vice president of special assets. He most recently served as the executive vice president of the Hilco Organization, focusing on corporate acquisition, asset disposition, special situations financing and consulting activities across all industry sectors. Prior to that, he orchestrated the wind-down of Polaroid, and he previously founded and managed Paragon Capital.
Raymond Fear promoted to the position of Vice President of Credit, MEI Financial Services, LLC., Richardson, Texas. He has has 32 years of experience in the financial services industry, having served as Vice President of Credit for both Hitachi Capital America Corporation and DVI Financial Services. Mr. Fear has also held positions with Chase Manhattan Leasing Company, Manufacturer's Hanover Leasing (now CIT), National Bank of North America and GE Credit.
Joe Franco returns to International Decision Systems, Inc., Minneapolis, MN as Director of Strategic Market Sales. He was with the company from 1996 to 2002. Most recently a director in the financial services global business unit of Oracle USA.
Salim Ghauri, Lahore, Pakistan, has been named head of all operational activities for NetSol for Asia Pacific and Rest of World (ROW) Operations (outside of the Americas and Europe.)
Kevin J. McGinty appointed non-employee Chairman of the Board Marlin Business Services Corp., Mount Laurel, NJ. As non-employee Chairman of the Board, Mr. McGinty will be paid an annual retainer of $100,000, to be paid in quarterly installments. In addition, as non-employee Chairman of the Board, Mr. McGinty will receive an annual option grant yielding a present value of $10,250 and an annual restricted stock grant yielding a present value of $30,750. The annual option grant will have a seven year term and will cliff vest one year from the grant date, and the annual restricted stock grant will vest at the earlier of (a) seven years from the grant gate and (b) six months following the non-employee Chairman's termination of Board service.
http://www2.snl.com/Cache/c7586701.htm
Bill Terrano has joined MEI Financial Services, LLC., Richardson, Texas MEI as Director of Credit. His background includes positions with International Paper Company, Sony Corporation, Money Concepts International, Charter Financial, Inc, and DVI Financial Services. Most recently, he served as Vice President, Credit in Citibank's Healthcare Division. Mr. Terrano received his Bachelor of Business Administration from Pace University, in New York, NY and his Master of Business Administration from Fordham University in New York, NY.
Mitch Van Wye, Emeryville, Calfornia, has been named head of all operational activities for NetSol in the Americas and Europe.
---------------------------------------------------------------------

Classified ads—Finance / Human Resources
Leasing Industry Outsourcing
(Providing Services and Products)



Finance: Chicago, IL
Experienced in big ticket origination, syndication, valuation and workout.
Twenty five years, MBA, CPA,

JD, LLM (Tax), structuring specialist. Inbound and outbound transactions. Email:pal108381@comcast.net
Transaction Summary | The Lechner Group
Website: www.tlgattorneycpa.com


Finance: Naperville, IL
Your guide to the right questions and answers in finance. Expert in capital raising, GAAP, acquisitions, lease economics. CPA. MBA.
E-mail: m.willow@ameritech.net
Finance: Charlotte, NC
15 Years of Equipment Leasing Experience and Recruiting with Business Aviation niche. Visit us at www.turningpointgrp.com
E-mail: info@turningpointgrp.com
Human Resource Consultant: New York, NY
Employee Relations, Recruiting, Benefits, employee customer surveys, plus payroll administration "ON-LINE" services-- AND IN PERSON at your location Please visit: www.adviceonhr.com
Information System: North Detroit, MI
INFOLEASE EXPERT - 18 years experience. Since being downsized in 2002, working as a consultant for several leasing companies.
Seeking consulting projects nationwide.
email: darwint@prodigy.net


All "Outsourcing" Classified ads
(advertisers are both requested and responsible to keep their free ads up to date):
http://www.leasingnews.org/Classified/Outsourcing/Outsourcing.htm
How to Post a free "Outsourcing" classified ad:
http://www.leasingnews.org/Classified/Outsourcing/Outsourcing-post.htm
----------------------------------------------------------------
#########################################

American Capital Announces the Combination of Three Portfolio Companies
(Depreciation of American Capital's investments, based on current market valuations, accounted for the bulk of the company's $8.13 per share loss in 2008's fourth quarter, or $1.7 billion, compared to a $1.27 per share loss, or $243 million in the year ago period.)
BETHESDA, Md., -- American Capital Ltd. (Nasdaq: ACAS - News) announced today that it has completed the combination of three portfolio companies within its Financial Services Group to create Core Financial Group, a diversified commercial finance holding company. The strategic combination brings together Core Business Credit ("Core"), an asset-based lender, Velocity Financial Group ("Velocity"), a venture debt finance and middle market equipment leasing company, and Oceana Media Finance ("Oceana"), a film finance company. Each company will maintain its market presence under its current name while benefiting from the strong capitalization and synergies resulting from the combination.
"American Capital's Financial Services Group invests in strong management teams to build industry leading enterprises within the financial services space," said Bob Grunewald, Managing Director, Financial Services Group. "We are very pleased with the progress of Core, Velocity and Oceana. By bringing these firms together onto one platform we have created a well-capitalized, diverse commercial finance company that will take advantage of the attractive risk-return opportunities in this market."
"Core, Velocity and Oceana are known for their creative, reliable and relationship-driven approach to lending. This combination will enhance our ability and extend our national reach to serve our clients," said Michael Haddad, CEO of Core Financial Group.
ABOUT CORE FINANCIAL GROUP
Core Financial Group is a diversified commercial finance company headquartered in Dallas with offices in Atlanta, Boston, Chicago, Houston, Los Angeles and Silicon Valley. It serves as the holding company for the following business lines:
•Core Business Credit: Core makes asset-based loans secured by accounts receivable, inventory, equipment and owner-occupied real estate. It serves clients with financing needs of $7 million to $30 million.
•Velocity Financial Group: Velocity finances companies backed by top tier venture capital firms and leases technology and other equipment to middle market companies in $1 million to $5 million transactions.
•Oceana Media Finance: Oceana provides short term financing to fund the production and marketing of feature films with financing needs of $2 million to $7 million.
For more information about Core Financial Group, visit www.corefg.com.
ABOUT AMERICAN CAPITAL FINANCIAL SERVICES GROUP
The Financial Services Group offers capital solutions for consumer and commercial finance, insurance and asset management companies. The Group invests throughout the capital structure, including senior debt, subordinated debt and equity, and investments up to $400 million in each transaction. Companies interested in learning more about American Capital's Financial Services Group should contact Bob Grunewald, Managing Director, at (301) 951-6122.
############################################

Credit Manager's Index Rises for Two Consecutive Months
http://leasingnews.org/items/Mar09_mfg_service.gif
Columbia, Maryland---The seasonally adjusted Credit Managers' Index (CMI) rose another 0.5% in March after rising by 2.5% in February. This two-month increase broke a lengthy string of negative readings and matches up well with some of the other data that has been emerging—a slight reversal of the downward trend in manufacturing, a small boost in retail sales and a sharp spike in durable goods orders. A number of the components in the index are still below the 50 level, but they are starting to trend in a positive direction for the first time since July 2008.
Sales, dollar collections and amount of credit extended started to rise, although all still remain under 50. In terms of favorable factors, there were small reductions in categories like accounts placed for collection, disputes and dollar amounts of customer deductions, but on the negative side, the number of bankruptcies grew. All in all, the index of favorable factors showed the biggest improvement and pushed the overall CMI number to a level not seen since November of last year.
The data from the CMI matches up well with some of the other economic data that has been emerging over the last few weeks, leading to a sense that there may very well be a bottom in sight for this recession. "Getting back to an expansionary position will be not be simple and may take a few more months, but there are more and more signs that the recession may have reached its low point. The key issue from this point is how fast the rebound may be. Given that the most important issue in this recession has been access to credit, it is encouraging to note that the index is showing a pretty significant increase in credit extension, the best numbers since December 2008," commented NACM Economist Chris Kuehl.
"As the survey is examined in coming months, there will be some categories that will merit close attention—the key will be the favorable factors as they will likely show progress of the recovery more quickly than the unfavorable factors. It is not uncommon for business to feel the most threat as the economy starts to come out of a recession—bankruptcies often surge as stronger competitors begin to put pressure on weaker companies. But if new credit applications and the amount of credit extended show signs of progress, the economy will respond relatively quickly," said Kuehl.
The seasonally adjusted manufacturing index showed some signs of life, bolstering the notion that the improved durable goods orders may not be a onetime fluke. Many of the favorable factors were up—sales, dollar collections and amount of credit extended. Only new credit applications were down.
As far as the non-favorable factors were concerned, there was more good news than bad. Accounts placed for collection were down and the dollar amount of customer deductions improved and the level of disputes remained the same. The rejections of credit applications and bankruptcies both worsened, but not enough to drag the whole survey down. "The overall manufacturing index improved for the second month in a row and is now back to the levels seen last October. Still a far cry from the positive numbers registered last August, but up substantially from the 40.4 reached in January," said Kuehl.
http://leasingnews.org/items/Mar09_mfg_chart.gif
"The manufacturing sector has been taking some severe hits over the last few months and there has only lately been much to get excited about. The fact that durable goods orders rose by 3.4% took many people by surprise, but looking at the CMI data suggests that there was some improvement in the credit position of manufacturers beginning in February and extending into March."
http://leasingnews.org/items/Mar09_ser_chart.gif
The seasonally adjusted service sector index did not continue to rise from its surprise showing in February. It has sunk back by 0.3 after a rapid 3-point rise the month before. The main motivation for this reversal seems to have been a significant drop in the amount of credit extended, a rise in disputes and an increase in bankruptcies. The increase in unfavorable factors offset the fact that favorable factors only declined a little.
"The service sector has been hit hard of late by both the overall decline in the economy and the rising rate of unemployment. As people lose jobs and others fear that they will be the next on the chopping block the demand for many services ebb. This affects everything from entertainment to financial services. The fact that bankruptcy rates are still increasing in this sector is one indication. The good news is that the March numbers show that the gains from February have not been entirely given up," said Kuehl.
On a seasonally adjusted basis, the year over year numbers are still pretty depressing, but there is some hope that the index is starting to head in a more positive direction. In March 2008, the index was above 50, but only by a small amount. The pace of both manufacturing and service indices remained pretty steady until September and October of last year when the big drops started. The latest trend shows that it could be a while before those levels are hit again.
The CMI data has been collected and tabulated monthly since February 2002. The index, published since January 2003, is based on a survey of about 800 trade credit managers during the last 10 days of the month, with about equal representation between manufacturing and service sectors. The survey asks respondents to comment on whether they are seeing improvement, deterioration or no change for various favorable or unfavorable factors. There is representation from all states, except some of the less populated such as Vermont and Idaho.
The computation of seasonality is based on the formula used by the US Census Bureau and most of the federal government's statistical gathering apparatus, making it possible to compare the CMI diffusion index with comparable indices—such as those from the Purchasing Managers, the Supply Chain Managers and others.
About The National Association of Credit Management
The National Association of Credit Management (NACM), headquartered in Columbia, Maryland, supports approximately 19,000 business credit and financial professionals worldwide with premier industry services, tools and information. NACM and its network of Affiliated Associations are the leading resource for credit and financial management information and education, delivering products and services, which improve the management of business credit and accounts receivable. NACM's collective voice has influenced legislative results concerning commercial business and trade credit to our nation's policy makers for more than 100 years, and continues to play an active part in legislative issues pertaining to business credit and corporate bankruptcy.
This report and the CMI archives may be viewed at http://web.nacm.org/cmi/cmi.asp.
#### Press Release ##############################
---------------------------------------------------------------------

News Briefs----
GE's Jeffrey Immelt: All Boxed In
http://www.businessweek.com/magazine/content/09_15/b4126032280666.htm
?campaign_id=rss_daily
House, Senate approve Obama budget
http://www.latimes.com/news/nationworld/nation/la-na-congress-budget3-2009apr
03,0,7225190.story
Banks Get New Leeway in Valuing Their Assets
http://www.nytimes.com/2009/04/03/business/03fasb.html?_r=1&ref=business
Faire-Issacs; 11% of consumers accounts closed or cut
http://www.usatoday.com/money/perfi/credit/2009-04-02-credit-cards-responsible
-borrowers_N.htm
Ball of Confusion: FASB Affirms Fair-Value Principles
http://www.cfo.com/article.cfm/13431405/c_13431476?f=home_todayinfinance
10th Bank to Fail in Georgia?
http://www.ajc.com/business/content/business/stories/2009/04/02/buckhead
_community_bank.html
Chicago law firm Mayer Brown lays off more attorneys
http://www.chicagotribune.com/business/chi-biz-mayer-brown-law-firm-layoffs-
april2,0,5622764.story
Bank of America CEO: Recovery on horizon
http://www.usatoday.com/money/industries/banking/2009-04-02-bank-of-america-lewis_N.htm
Fallen star SGI to sell most assets for $25M
http://www.mercurynews.com/business/ci_12049610?nclick_check=1
Ex-Chairman of A.I.G. Says Bailout Has Failed
http://www.nytimes.com/2009/04/03/business/03aig.html?ref=business
---------------------------------------------------------------


You May have Missed---
Woody Allen on Madoff in the New Yorker
http://www.newyorker.com/humor/2009/03/30/090330sh_shouts_allen?currentPage=all
----------------------------------------------------------------

Sports Briefs----
Mangini denies Browns offered Brady Quinn to Denver in failed bid for Jay Cutler
http://www.cleveland.com/browns/index.ssf/2009/04/report_cleveland_browns_offere.html
Stallworth leaves jail on $200K bail, faces DUI manslaughter charge
http://www.usatoday.com/sports/football/nfl/browns/2009-04-02-stallworth-court_N.htm
Lawyer: Vick set to take $10-an-hour construction job
http://www.usatoday.com/sports/football/nfl/2009-04-02-vick-hearing_N.htm
----------------------------------------------------------------


"Gimme that Wine"
Fred Franzia, best known for his iconic "Two-Buck Chuck," is once again
changing the way America drinks
http://tastingroom.pressdemocrat.com/default.asp?item=2358167
White Wine Can Cause Tooth Stains
http://www.webmd.com/oral-health/news/20090401/white-wine-can-cause-tooth-stains
Winemaker Eric Laumann:
Single-vineyard Riesling is "the only way Riesling should be made."
http://wine.appellationamerica.com/wine-review/685/Eric-Laumann.html
At Highly Acclaimed Araujo, It's All About The Vineyard – The Eisele Vineyard
http://wine.appellationamerica.com/wine-review/686/Araujo-Eisele.html
A Grape Virginia Vintners Can Love
http://www.washingtonpost.com/wp-dyn/content/story/2009/03/31/ST2009033102328.html
Wine Prices by vintage
http://www.winezap.com
http://www.wine-searcher.com/
US/International Wine Events
http://www.localwineevents.com/
Winery Atlas
http://www.carterhouse.com/atlas/\
Leasing News Wine & Spirits Page
http://two.leasingnews.org/Recommendations/wnensprts.htm
The London International Vintners Exchange (Liv-ex) is an electronic exchange for fine wine.
http://www.liv-ex.com/
----------------------------------------------------------------

Today's Top Event in History
1955 - A truck driver from Tupelo, Mississippi, Elvis Aron Presley made his television debut on "Louisiana Hayride". This signaled promoters to send Elvis to New York City where he auditioned for Arthur Godfrey's "Talent Scouts" program. Talent coordinators and Godfrey passed on Elvis appearing on the show. Soon after, he was kicked out of the Grand Ole Opry and told to "go back to driving a truck." In a little over a year, the United States was caught up in Presley-mania.
[headlines]
----------------------------------------------------------------

This Day in American History
1783-birthday of Washington Irving, American author, attorney and one-time US Minister to Spain, Irving was born at New York, NY. Creator of Rip Van Winkle and The Legend of Sleepy Hollow , he was also the author of many historical and biographical works, including A History of the Life and Voyages of Christopher Columbus and the Life of Washington . Died at Tarrytown, NY, Nov 28, 1859.
1823-birthday of William March Tweed, New York City political boss, who's "Tweed Ring" is said to have stolen $30 million to $200 million from the city, quite a huge sum of money in its day. Born at New York, NY, he died in his cell at New York's Ludlow Street Jail, Apr 12, 1878. Cartoonist Thomas Nast deserves much credit for "Boss" Tweed's arrests and convictions
1829- James Carrington of Wallingford, CT, patented the coffee mill.
1837-John Burroughs, American naturalist and author, born at Roxbury, NY. "Time does not become sacred to us until we have lived it," he wrote in 1877. Died en route from California to New York, Mar 29, 1921.
http://memory.loc.gov/ammem/today/apr03.html
1848- The Massachusetts legislature passed legislation enabling Boston to levy a tax for a public library. This created the funding model for all public libraries in the US. The Boston Public Library opened its doors in 1854.
1848-First American public school opened in San Francisco. Thomas Douglas, a Yale graduate, became the first teacher with a salary of $1000. Trustees of the new district, however, soon abandoned it when they ran off to the gold fields.
1854-First U.S. Mint in San Francisco opened on Commercial St.
1858-Dr. Matthew Ricketts, first Black man elected to Nebraska.
http://faculty.washington.edu/qtaylor/aa_Vignettes/ricketts_matthew.htm
1860-the Pony Express began when the first rider left St. Joseph, Missouri. The following day another rider headed east from Sacramento, CA. For $5 an ounce letters were delivered within 10 days. There were 190 way stations between 10 and 15 miles apart, and each rider had a 'run' of between 75 and 100 miles. The Pony Express lasted less than two years, ceasing operation in October 1861, when the overland telegraph was completed.
1860-The pioneer pony of the famous express today begins its first trip across the continent between Sacramento, California & St. Joseph, Missouri.April 3, 1860 Pony Express service begins, It was discontinued six & a half months later due to the completion of the first transcontinental telegraph line. An ad in California newspaper read: "Wanted. Young, skinny, wiry fellows. Not over 18.Must be expert riders. Willing to risk death daily. Orphans.
1865-Union forces occupied Petersburg, VA, one day after the Confederate evacuation. Lee's forces moved south but were blocked by Union Troops. after the withdrawal of Robert E. Lee's troops, the Confederate capital of Richmond and nearby Petersburg surrendered to Union forces. Richmond had survived four years of continuous threats from the North, but was destroyed by ravaging fires set by the Confederates not wanting the Union to capture any goods, and looters took what they could steal before the fire swept Richmond.. On April 4, the city was toured by President Abraham Lincoln. On April 9, at Appomattox Court House, Virginia, General Robert E.Lee surrendered to General Grant. April 14 th , ten days after touring the devastated City of Richmond, President Lincoln was assassinated. May 10 th Confederate President Jefferson Davis was captured at Irwinville, GA. The Civil War was virtually ended, but would not be officially over until April 2, 1866.
1868 -Eyewitness account of an Hawaiian surfing on highest wave ever---a 50' tidal wave. Witness by Dr. Gerrit P. Judd.
http://hml.org/mmhc/mdindex/gpjudd1.html
http://www.zoominfo.com/Search/PersonDetail.aspx?PersonID=61525934
http://hotspotshawaii.com/nalostuff/May96/DrJudd.html
http://www.kualoa.com/history.htm
http://www.surfart.com/surf_culture/water10.htm
1888- Known as the "Mother of the Blues," Gertrude "Ma" Rainey was born at Columbus, GA. She made her stage debut at the Columbus Opera House in 1900 in a talent show called "The Bunch of Blackberries." After touring together as "Rainey and Rainey, the Assassinators of the Blues," she and her husband eventually separated and she toured on her own. She made her first recording in 1923 and her last on Dec 28, 1928, after being told that the rural southern blues she sang had gone out of style. She died Dec 22, 1939, at Columbus, GA.
http://www.blueflamecafe.com/index.html
http://www.eyeneer.com/America/Genre/Blues/Profiles/ma.rainey.html
1893-guitarist William "Ragtime Millionaire" Moore, also known as "One Way," born Tappahannock, VA
http://www.earlyblues.com/essay_one_way.htm
1904- birthday of Sally Rand, born Helen Gould Beck at Hickory County, MO, she is still talked about to this day. American actress, ecdysiast and inventor of the fan dance, which gained tremendous fame at the 1933 Chicago World's Fair. Died at Glendora, CA, Aug 31, 1979.
1906 - April 3, Barney Bigard Birthday
http://www.earlyblues.com/essay_one_way.htm http://atj.8k.com/noartist/atjbigard.html
(I saw him play many times with Louis Armstrong and Cozy Cole's band, plus he played many Dixieland Clubs in Hollywood. I remember speaking him between sets when I was a teenage in the late 1950's and early 1960's when I was a clarinet player myself)
1916-Birthday of Boogie-Woogie piano player Kenny Kersey, Harrow, Ontario.
http://forums.allaboutjazz.com/printthread.php?t=1711
1916-San Francisco's favorite newspaper columist Herb Cain was born in Sacramento, California. On April 9, 1996, Herb Caen won a special Pulitzer Prize for his continuing contribution as a voice and conscience of the city. When he died February 1, 1997 in San Francisco ,his funeral was one of the best-attended events in recent city history. He will never be replaced,
although former S.F. Mayor Willie Brown is doing an excellent job in every Sunday edition. I knew him well, but I bet every citizen in San Francisco he had met became his friend, too.
1924-birthdy of actress/singer Doris Day ( Doris Van Kappelhoff), Cincinnati, OH
http://www.dorisday.com/
1927-harmonica player Little Junior Parker born West Memphis, AR
http://www.blueflamecafe.com/index.html
1930 - The fledgling film industry patted itself on its collective back this night at the Ambassador Hotel in Los Angeles. They were celebrating the 2nd Annual Academy Awards presentation for movies made during the 1928-1929 year. (Movies made during the 1929-1930 year were honored seven months later on November 5.) There were no 'officially' announced nominees; but there was a host for the evening's activities: Writer, director, producer William C. de Mille. No one ran away with all the awards either. The Best Director was Frank Lloyd for "The Divine Lady"; Warner Baxter was voted Best Actor for his role in "In Old Arizona", while Mary Pickford took home the Best Actress award for her part in "Coquette". Hanns Kräly penned the script for "The Patriot", winning the Best Writing award and the Best Picture of the year was "The Broadway Melody" produced by Harry Rapf.
http://www.infoplease.com/ipa/A0147930.html
1930- The man who became known as World War II's "baby vet," Calvin Graham was born at Canton, TX, and enlisted in the Navy at the age of 12. As a gunner on the USS South Dakota , he was struck by shrapnel during the battle of Guadalcanal in 1942 but still helped pull fellow crew members to safety. The navy gave Graham a dishonorable discharge, revoked his disability benefits and stripped him of his decorations, including a Purple Heart and Bronze Star, after discovering his age. Eventually, through congressional efforts, he was granted an honorable discharge and won back all but the Purple Heart. His benefits were restored in 1988. Graham died Nov 6, 1992, at Fort Worth, TX.
1933 - First Lady Eleanor Roosevelt informed newspaper reporters that beer would be served at the White House. This followed the March 22 legislation legalizing '3.2' beer.
1936--Birthday of the fabulous blues organist Jimmy McGriff, Philadelphia, PA.
http://www.vh1.com/artists/az/mcgriff_jimmy/bio.jhtml
http://theatreorgans.com/grounds/groove/mcgriff.html
http://www.dougpayne.com/jmd6679.htm
1939 - "Mr. District Attorney" was heard for the first time on NBC radio. The serial about the 'champion of the people' was originally a 15-minute nightly program. In June of 1939, the program went to a half-hour weekly format. "Mr. District Attorney" aired until 1952.
1941 - Jan Berry (songwriter, singer: group: Jan and Dean: The Little Old Lady from Pasadena, Dead Man's Curve, Heart and Soul, Linda, Baby Talk, Surf City)
http://www.jananddean.com
http://www.march19.com/janberry/jan-berry.htm
( I went to University High School with him, played pick-up bass a few times, I believe for Bruce Johnson.)
1941--Birthday of lead singer for The Spinners, Philippe Wynne, Cincinnati, Ohio.
http://en.wikipedia.org/wiki/Philippe_Wynne
http://www.soulwalking.co.uk/Philippe%20Wynne.html
1942 - "People Are Funny" was first heard on NBC radio. Art Baker was the show's first host. Art Linkletter took over the popular program on radio in 1943 and later moved it to television.
1942-Birthday of singer ( Carson) Wayne Newton, born Roanoke, VA
http://www.nndb.com/people/397/000024325/
http://www.doney.net/aroundaz/celebrity/newton_wayne.htm
http://www.waynenewton.com/
1944-birthday of singer Tony Orlando ( Tony Orlando and Dawn,) born New York, NY.
http://www.tonyorlandoonline.com/tonybio.htm
1944--Birthday of Tony Orlando, lead singer of Dawn, later known as Tony Orlando and Dawn: Tie A Yellow Ribbon Round The Ole Oak Tree.Sweet Gypsy Rose, He Don't Love You, Who's In The Strawberry Patch With Sally, Cupid, Steppin' Out (Gonna Boogie Tonight) and Mornin' Beautiful.
http://www.tonyorlando.com/
1944- The US Supreme Court, in an 8-1 ruling, declared that blacks could not be barred from voting in the Texas Democratic primaries. The high court repudiated the contention that political parties are private associations and held that discrimination against blacks violated the 15th Amendment.
1945--*WETZEL, WALTER C. Medal of Honor
Rank and organization: Private First Class, U.S. Army, 13th Infantry, 8th Infantry Division. Place and date: Birken, Germany, 3 April 1945. Entered service at: Roseville, Mich. Birth: Huntington, W. Va. G.O. No.: 21, 26 February 1946. Citation: Pfc. Wetzel, an acting squad leader with the Antitank Company of the 13th Infantry, was guarding his platoon's command post in a house at Birken, Germany, during the early morning hours of 3 April 1945, when he detected strong enemy forces moving in to attack. He ran into the house, alerted the occupants and immediately began defending the post against heavy automatic weapons fire coming from the hostile troops. Under cover of darkness the Germans forced their way close to the building where they hurled grenades, 2 of which landed in the room where Pfc. Wetzel and the others had taken up firing positions. Shouting a warning to his fellow soldiers, Pfc. Wetzel threw himself on the grenades and, as they exploded, absorbed their entire blast, suffering wounds from which he died. The supreme gallantry of Pfc. Wetzel saved his comrades from death or serious injury and made it possible for them to continue the defense of the command post and break the power of a dangerous local counterthrust by the enemy. His unhesitating sacrifice of his life was in keeping with the U.S. Army's highest traditions of bravery and heroism.
1948-suggested by Secretary of State George C. Marshall in a speech at Harvard, June 5, 1947, the legislation for the European Recovery Program, popularly known as the Marshall Plan, was signed by President Truman today into law. After distributing more than $12 billion, the program ended in 1952.
1949-Lyle Martin Alzado, football player born at New York, NY. Alzado grew up on Long Island and graduated from Yankton College in South Dakota with a bachelor's degree in special education. He played football, earning Little All-America honors, and was drafted in 1971 by the Denver Broncos. Alzada gained fame as part of Denver's "Orange Crush" defense and for his fierce demeanor. He was traded to the Cleveland Browns in 1979 and in 1982 to the Los Angeles Raiders. After retiring at the end of the 1985 season, Alzada acted in movies. He was diagnosed with brain cancer in 1991, which he attributed to a lifetime of steroid usage. He spent the last months of his life campaigning against steroids and human growth hormone. Died at Lake Sewego, OR, May 14, 1992.
1952 - Harry Belafonte recorded his first songs for RCA Victor at Manhattan Center in New York City.
1953 - For the first time, Radnor, Pennsylvania's "TV Guide" was published. In its first year, the publication reached a circulation of 1,500,000 readers.
1955 - Fred Astaire made his television debut on "The Toast of the Town", hosted by Ed Sullivan. Already an established dancer in films, Astaire quickly became a television sensation too.
1956-Elvis Presley makes the first of two appearances on "The Milton Berle Show," Presley sings "Heartbreak Hotel," "Money, Honey" and "Blue Suede Shoes" and earns $5,000. It's estimated one out of every four Americans sees his performance.
1957---Top Hits
Little Darlin' - The Diamonds
All Shook Up - Elvis Presley
Gone - Ferlin Husky
There You Go - Johnny Cash
1960-The Everly Brothers later named by the Beatles and Rolling Stone Keith Richards as prime influences, make their British concert debut, kicking off their first U.K. tour. Paul Simon and Art Garfunkle also stated they started out singing to follow their idols, the Everly Brothers (who they brought along in the concern re-union across the country.)
1960-Elvis Presley enters a Nashville studio where he records "It's Now Or Never" and "Are You Lonesome Tonight?".
1961-Birthday of comedian Eddie Murphy, Brooklyn, NY.
http://www.imdb.com/name/nm0000552/
http://www.sonymusic.com/artists/EddieMurphy/bio.html
http://www.div.ca/eddie/
1962-"the Birmingham Resistance." In retaliation against a black boycott of downtown stores, the Birmingham, AL, City Commission voted not to pay the city's $45,000 share of a $100,000 county program which supplied surplus food to the needy. More than 90 percent of the recipients of aid were black. When the NAACP protested the Commission's decision, Birmingham Mayor Arthur J. Hanes dismissed their complaint as a "typical reaction from New York Socialist radicals."
1962 - Race jockey Eddie Arcaro retired with 15,327 victories for total winnings of $12,265,455. Arcaro had the distinction to be the first jockey to win 3,000 races and the first to ride five Kentucky Derby winners including: Lawrin, Whirl-a-Way, Hoop Jr., Citation and Hill Gail.
1962-S: Martin Luther King, Jr., launches voter registration drive in Birmingham, Alabama, Police Chief "Bull" Connor responds with fire hoses & attack dogs. Sit-ins & demos begun by SCLC & volunteers. The progressive city government & Bull will get an injunction to prevent demonstrations on April 11, & King & many others will be jailed on the 12th for violating the injunction.
1963 -- Martin Luther King, Jr., launches voter registration drive in Birmingham, Alabama. Police Chief "Bull" Connor responds with fire hoses and attack dogs. Sit-ins & demos begun by SCLC & volunteers. The progressive city government will give Bull Connor an injunction to prevent demonstrations on April 11. King and many others will be jailed on the 12th for violating the injunction.
1965-One of the great all-time party classics, Sam the Sham and the Pharaoh's "Wooly Bully" is released.
1965---Top Hits
Stop! In the Name of Love - The Supremes
I'm Telling You Now - Freddie & The Dreamers
Shotgun - Jr. Walker & The All Stars
King of the Road - Roger Miller
1965-Students at UC Berkeley circulated a flyer which claimed seismologist Dr. Charles Richter suggested the next big earthquake would be centered in the East Bay. It was a tongue-in-cheek ad for the Johnny Otis Show at Zellerbach Hall which, the flyer said, met all State earthquake requirements.
1965 - Bob Dylan appeared on the pop music charts for the first time. "Subterranean Homesick Blues" entered the Top 40 at number 39. The song stayed on the charts for eight weeks. Dylan would chart a total of 12 singles on the pop charts between 1965 and 1979. He appeared in the films "Don't Look Back", "Eat the Document" and "Pat Garrett and Billy the Kid". He made the film "Renaldo and Clara" in 1978. Dylan co-starred in the film "Hearts of Fire" in 1987. He became a member of the Traveling Wilburys and was inducted into the Rock and Roll Hall of Fame in 1988. Dylan won the Grammy's Lifetime Achievement Award in 1991.
1968-" A Space Odyssey" premiered. Directed by Stanley Kubrick, this influential film has elicited many different interpretations. Sci-fi novelist Arthur C. Clarke based the screenplay on his 1966 book which was prescient in several ways. Written before men had landed on the moon, Clarke describes an expedition launched to Jupiter to track a mysterious signal emanating from the moon. Clarke gave the world's population as six billion (achieved in 1999) and described a space station (the US is currently building one with Russia). During a flight, a character reads the news on his electronic newspad. The film starred Keir Dullea, William Sylvester, Gary Lockwood, Daniel Richter and HAL 9000, the creepy computer that had human emotions. The theme music was Richard Strauss's Also Sprach Zarathrustra .1995- U.S. Supreme Court Justice Sandra Day O'Connor became the first woman to preside over the US high court when she sat in for Chief Justice William H. Rehnquist and second in seniority Justice John Paul Stevens when both were out of town.
1969 -- 7,000 Illinois National Guardsmen mobilized to quell a wave of shooting, stoning and looting that broke out in black neighborhoods of Chicago in response to alleged police brutality.
1971-The Temptations hit the top of the Billboard Pop chart for the third and final time with "Just My Imagination.". They would place 11 more songs in the US Top 40 over the next 20 years.
1973-Capitol Records issued two Beatles' greatest hits packages - "The Beatles: 1962-1966" and "The Beatles: 1967-1970."
1973---Top Hits
Killing Me Softly with His Song - Roberta Flack
Also Sprach Zarathustra (2001) - Deodato
Neither One of Us (Wants to Be the First to Say Goodbye) - Gladys Knight & The Pips
Keep Me in Mind - Lynn Anderson
1974-Patty Hearst announces in a taped message to a Berkeley radio station that she has joined her kidnappers, the Symbionese Liberation Army (SLA): "I would never choose to live the rest of my life surrounded by pigs like the Hearsts".
1974 - A "Super-Outbreak" of tornadoes ravaged the Midwest and the eastern U.S. Severe weather erupted early in the afternoon and continued through the next day. Severe thunderstorms spawned 148 tornadoes from Alabama to Michigan, most of which occurred between 1 PM (CST) on the 3rd and 1 AM on the 4th. The tornadoes killed 315 persons, injured 5300 others, and caused 600 million dollars damage. Alabama, Kentucky and Ohio were especially hard hit in the tornado outbreak. One tornado destroyed half of the town of Xenia OH killing 34 persons. Another tornado, near the town of Stamping Ground KY, produced a path of destruction a record five miles in width. A tornado raced through Guin AL at a speed of 75 mph. Two powerful tornadoes roared across northern Alabama during the early evening hours, killing fifty persons and injuring 500 others. Some rescue vehicles responding to the first tornado were struck by the second.
1976-Johnnie Taylor's "Disco Lady" climbed to number one on the Billboard Pop chart. It would become the first disc to be given the newly introduced Platinum Award by The Recording Industry Association of America.
1978 – 50 th Anniversary of the Academy Awards at the Dorothy Chandler Pavilion, with Bob Hope as the host of the festivities. Although "Star Wars" was nominated in 10 categories including Best Picture. "Annie Hall" (Charles H. Joffe, Producer) won the top award, as well as Oscars for Best Director (Woody Allen); Best Actress (Diane Keaton); and Best Writing, Screenplay Written Directly for the Screen (Woody Allen, Marshall Brickman. The Best Actor statuette went to Richard Dreyfuss for his performance in "The Goodbye Girl"; Jason Robards was acclaimed as the Best Actor in a Supporting Role ("Julia"); his supporting co-star, Vanessa Redgrave, also took home the golden boy; as did Joseph Brooks for Best Music/Song: "You Light Up My Life" from the movie with the same title. "Star Wars" was honored with six Academy Awards plus the Special Achievement honor to Benjamin Burtt, Jr. for Sound Effects (for the creation of the alien, creature and robot voices) which he shared with Frank Warner ("Close Encounters of the Third Kind" - Sound Effects Editing). The other Academy Awards for "Star Wars" were: Best Music/Original Score (John Williams); Best Effects/Visual Effects (John Stears, John Dykstra, Richard Edlund, Grant McCune, Robert Blalack); Best Film Editing (Paul Hirsch, Marcia Lucas, Richard Chew); Best Sound (Don MacDougall, Ray West, Bob Minkler, Derek Ball); Best Costume Design (John Mollo); Best Art Direction-Set Decoration (John Barry, Norman Reynolds, Leslie Dilley, Roger Christian).
http://www.infoplease.com/ipa/A0149393.html
1979 - Jane Byrne became the first female mayor in Chicago's history.
1979-Van Halen's "Van Halen II" goes gold just five days before the band takes off on a triumphant ten-month tour. The long trip is the opposite of the way Van Halen records. For their second LP, they took a mere six days in the studio, one-third the time required for their first album.
1981 - Atlantic City, starring Burt Lancaster and Susan Sarandon, and directed by Louis Malle, opened in theaters through the country. The film won the Los Angeles Film Critics Association Awards for Best Actor, Best Picture, and Best Screenplay, and was nominated for five Oscars, although it was edged out.
1981---Top Hits
Rapture - Blondie
Woman - John Lennon
The Best of Times - Styx
Texas Women - Hank Williams, Jr.
1982 - John Chancellor stepped down as anchor of the "The NBC Nightly News". Roger Mudd and Tom Brokaw assumed roles as coanchors.
1982-Gilbert Perreault of the Buffalo Sabres scored the 1,000 th point of his NHL career, an assist in the Bruins' 7-4 victory over the Toronto Maple Leafs. Ratelle finished his career with 1,267 points and entered the Hockey hall of Fame in 1985.
1985 - The famed Brown Derby restaurant in Hollywood closed on this day, after 57 years. All of the furnishings were kept, including famous Booth #5 -- where Clark Gable proposed to Carole Lombard.
1987-the New Jersey nets honored former Net Julius ( Dr. J") Erving by retiring his number, 32. The ceremony occurred during a game against the Philadelphia 76ers, the team with whom Irving was finishing his 16-year career.
1988-The Traveling Wilburys record "Handle With Care" in Malibu, Florida. The Quintet is comprised of Nelson (George Harrison), Lucky (Bob Dylan), Otis (Jeff Lynn), Charlie (Tom Petty) and Lefty (Roy Orbison).
1989 - Thunderstorms produced severe weather from the Southern Plains to the southern and central Appalachians. The thunderstorms spawned twenty tornadoes, including one which caused eight million dollars damage at Fort Branch IN.
1989---Top Hits
Eternal Flame - Bangles
Girl You Know It's True - Milli Vanilli
The Look - Roxette
Baby's Gotten Good at Goodbye - George Strait
1990 - Rain and snow prevailed in the northeastern U.S., with snow reported in New York State. Boston MA was soaked with 2.91 inches of rain during the day and night, and up to half a foot of snow blanketed the hills of Steuben County NY that Tuesday night.
1991 - The Security Council approved a Gulf cease-fire resolution stripping Iraq of weapons of mass destruction, impounding part of its oil revenues to pay reparations and paving the way for the withdrawal of United States occupation troops.
1993-Ray Charles became the first performer to have hits on Billboard's charts in six different decades when his version of Leon Russell's "A Song For You" entered the R&B singles chart.Charles had his first R'n'B charter in April 1949 with "Confession Blues" as a member of the Maxine Trio.
1994 - After 37 years with CBS, newsman Charles Kuralt retired. The 59-year-old anchor made his final appearance on the CBS weekend news show, Sunday Morning, in order to pursue travel and book-writing plans. He said he wanted to visit some of his favorite small towns in the country that he had done news stories on over the years. Kuralt, with his unique, deeply melodic voice and eloquent delivery, was best known for his homey On the Road broadcasts which focused on the small towns of America. He was replaced by Charles Osgood. Upon his retirement, he stated that the John Steinbeck book "Travels with Charlie" was the inspiration of the series. Surprisingly after his death, it was revealed that he was married to two separate women with separate families and neither knew about the other family. He had been living this secret life for over 25 years.
1996-In one of the biggest Rock n' Roll turnarounds, Rapper Hammer (formerly known as M.C. Hammer) files for bankruptcy.
1996 - A plane carrying United States Commerce Secretary Ron Brown crashed in Croatia, killing all 29 passengers and six crew members aboard.
2008--With her 18th chart-topping hit, "Touch My Body", 38 year old Mariah Carey passed Elvis Presley for the most number one songs on the Billboard singles chart, placing her second only to The Beatles

NCAA Basketball Champions This Date

1898---Michigan
1995-UCLA

Stanley Cup Champions This Date

• Montereal Canadiens
--------------------------------------------------------------

Spring Poem

Spring Vow
by Larissa Shmailo
We will love like dogwood.
Kiss like cranes.
Die like moths.
I promise.
--------------------------------------------------------------

SuDoku
The object is to insert the numbers in the boxes to satisfy only one condition: each row, column and 3x3 box must contain the digits 1 through 9 exactly once. What could be simpler?
http://leasingnews.org/Soduku/soduko-main.htm
--------------------------------------------------------------

Daily Puzzle
How to play:
http://www.setgame.com/set/puzzle_frame.htm
Refresh for current date:
http://www.setgame.com/set/puzzle_frame.htm
--------------------------------------------------------------


http://www.gasbuddy.com/
http://www.gasbuddy.com/GB_Map_Gas_Prices.aspx
http://www.gasbuddy.com/GB_Mobile_Instructions.aspx
--------------------------------------------------------------

Weather
See USA map, click to specific area, no commercials
--------------------------------------------------------------

Traffic Live---
Real Time Traffic Information
You can save up to 20 different routes and check them out with one click,
or type in a new route to learn the traffic live
--------------------------------