Credit Syndicator
Full time opening for the right team player with heavy structured transaction experience. Click here for description.
Funding Specialist
Full time opening for the right team player with heavy structured transaction experience. Click here for description.
Friday, April 17, 2009


Former football player now announcer Norman Julius "Boomer" Esiason born April 17, 1961 West Islip, New York; Cincinnati Bengals, New York Jets, and Arizona Cardinals, Esiason led the Cincinnati Bengals to their second (and to date, their last) appearance in the Super Bowl, where they again lost another close game to the San Francisco 49ers. In Super Bowl XXIII, the 49ers, led by Hall of Fame quarterback Joe Montana, marched 92 yards on their last drive and won the game on a touchdown pass to receiver John Taylor with 34 seconds remaining in the game. A last-ditch pass to wide receiver Cris Collinsworth was broken up. The final score: 49ers 20, Bengals 16. Being a big Montana and 49ers fan, a moment you will not forget.
http://www.boomeresiason.com/html/bio.htm
Headlines---
The First "saved" Leasing News edition
Classified Ads---Marketing
Evans Exits Leasing Business
Changes at Puget Sound Leasing
Leasing Companies Out of Broker Business
Greystone not Funding (no question mark)
First Litchfield Leasing up, Bank Down
Classified Ads---Help Wanted
Letters!---We get eMail
Placard—Everything I learned from Noah's Ark
Beige Book sees glimmers of Hope
State of Play/Every Little Step
The Wrestler/Rounders/The Wages of Fear
Fernando's View By Fernando F. Croce
Housing Starts Fall
Antiqua: Stanford Intnl. Bank Liquidation
Nearly all the employees at Wildwood laid off
WaMu credit-card losses may hit 24 percent
Banking Industry Showing Signs of a Recovery
GE Capital Appoints UK CEO
No. 2 mall operator files largest RE BK
PC sales plunge in first quarter/HP #1
News Briefs---
You May have Missed---
California Nuts Brief---
Sports Briefs---
"Gimme that Wine"
Today's Top Event in History
This Day in American History
Baseball Poem
SuDoku
Daily Puzzle
GasBuddy
Weather, USA or specific area
Traffic Live----
######## surrounding the article denotes it is a "press release"
--------------------------------------------------------------

The First "saved" Leasing News edition
April 17, 2000-the first Leasing News story is archived. This e-mail series started many years ago to leasing industry colleagues of Kit Menkin, managing partner of American Leasing. The e-mail report grew from once a month, to several times a month, and was up to over several hundred, being sent out once or twice a week, when it grew to a size large enough to incorporate as Leasing News with an Advisory Board. A website to read in html instead of text, and when completed, the idea of having an archive section. Prior to this date, they were never saved, but deleted. And from one or two days a week, or whenever there was news, then to five days a week, moving to HTML and a Monday-Wednesday-Friday edition.
The advisory board wanted the name changed to Kit Menkin's Leasing News. Kit was not in favor of this as he believed the readers were the ones responsible for the inside news, the tips, the leads, providing many of the news articles.
Originally an afternoon edition, it was changed to early morning (actually being sent out around 3:30am, PDT), after most newspapers have sent to the streets their early morning edition, too. This gives a final review of major newspapers throughout the United States. From being a West Coast planned edition, it now times the news for the East Coast as well with readers in Europe, and it is still business day, late afternoon, in India and the Middle-East when the edition is added to the web site.
April 17, 2000
http://two.leasingnews.org/archives/April/4-17-00.htm
--------------------------------------------------------------


Classified Ads--- Marketing
Philadelphia/Wilmington, DE
Experienced new business development/marketing professional with expertise in document imaging leasing; Major Account and independent dealer channel activation a strength. Will travel/relocate.
susan0618@aol.com
Resume
For a full listing of all "job wanted" ads, please go to:
http://www.leasingnews.org/Classified/Jwanted/Jwanted.htm
To place a free "job wanted" Leasing News ad:
http://www.leasingnews.org/Classified/Jwanted/Jwanted-post.htm
ELFA Career Center: Job Seekers (free):
http://careers.elfaonline.org/search.cfm
--------------------------------------------------------------

Evans Exits Leasing Business

Evans National Leasing, Hamburg, NY., a division of Evans Bank, started making telephone calls yesterday that "...that effective almost immediately that Evans National Bank is exiting the leasing business completely. In addition they have no intentions of honoring the backlog of approved transactions."
(A very highly reliable source)
Leasing News was not able to verify, confirm or deny. In reporting on the year-end financial statement, Gary Kajtoch, Senior Vice President and CFO of Evans Bank, said," "Because we expect direct leasing to continue to be sensitive to the performance of the economy, our portfolio managers and senior management continue to carefully monitor this portfolio. Steps have been taken to mitigate the portfolio's risk, including the tightening of credit standards and consolidation of our broker network."
Veronica Wroblewski, Senior Broker Representative, told Leasing News.
"Thank you for your interest in ENL. At this time we have suspended enrollment to new brokers. We do not expect this to be a permanent change but I do not have a time frame on when enrollment will begin again. I will keep your contact information on file and when this does open up I will send you our information.
"I apologize for any inconvenience and look forward to working with you in the future.
"Sincerely,
"Veronica
"Veronica Wroblewski Senior Broker Representative
"Evans National Leasing, Inc. One Grimsby Drive Hamburg, NY 14075 800-416-9080 Fax: 866-619-4738"
February 9, 2009:
"We are still exhibiting at Vegas! (National Association of Equipment Leasing Conference April-------- We have not gotten out of the broker business, we simply had to stop signing on new brokers because the requests for new relationships were so great, we couldn't keep up with them and give the same service to our existing relationships," she told Leasing News. "So, with the being said, there are still brokers we work with that will be attending the conference that we are excited to see. "
A call to Ms. Wroblewski was not returned; however, Evans Bank Information Officer Kevin Brady returned the call regarding the confirmation or denial of exiting the leasing business, but due to the time difference, we did not connect.
--------------------------------------------------------------

Changes at Puget Sound Leasing
In Wednesday edition, New Hires section, it was noted:
"David M. Johnson joins Puget Sound Leasing, Bellevue, WA as senior vice president and leasing division manager for First Sound Bank. He was vice president of credit and operations for Irwin Commercial Finance's Small-Ticket Leasing Division."
He has already made his presence felt with long time Frank Carbone employee and Tammy Negelein, Vendor Sales, let go.
A highly reliable source told Leasing News, "Frank was previously the head of Retail Banking – SW Region, Seattle-First Nation Bank, I worked with him there. Then to Republic Leasing-Then to Bank Of California-Then to PSL. He was already talking about retiring when sh#t hit the fan. I would think that he either just did not want to weather the current situation and just move on or possibly that bank just wanted to start out with a new team."
Leasing News attempted to reach Ms. Negelein. Frank Carbone was also not available.
A management spokesperson said that with the addition of David Johnson and David Murphy, Ex-Irwin Senior Credit Analyst, now at Puget Sound Leasing, there will be many changes, all positive, as Puget Sound Leasing becomes more aggressive and efficient in seeking solid leasing business. Looks like First Sound Bank wants solid performance from their leasing division.
As to the court case with Laresco and the Secords, they believe the "deep pockets" of the defendants will straighten out the matter. The Secords have a "defense" and Leasing News hopes to obtain a statement or comment from them in the near future.
"J'Accuse" by 12 employees of Puget Sound Leasing
- by Christopher Menkin, Publisher
http://www.leasingnews.org/archives/March%202009/03-09-09.htm#puget
--------------------------------------------------------------

Leasing Companies Out of Broker Business

Here is a list of leasing companies who have exited accepting broker business. A few have gone out of business (such as C&J, Creative Capital) or several sold (LaSalle, LEAF Third Party, PFF Bancorp) or departments closed or stopped working with brokers, such as CIT and GE Capital; all are no longer working with brokers, according to statements received by Leasing News:
Advantage Business Capital, Lake Oswego, Oregon
AEL Financial, Buffalo Grove, Illinois
*(No longer taking new broker business)
Balboa Capital, Irvine, Ca
Bankers Healthcare Group, Weston, FL.
C and J Leasing Corp, Des Moines, Iowa
CIT Group (limited)
Columbia Bank Leasing, Tacoma, WA
Court Square, Malvern, Pennsylvania
Creative Capital Leasing Group, LLC, San Diego, CA
Diversified Financial Service, Omaha, NE
Equipment Finance Partners, a division of Altec, located in
Birmingham, Alabama
Evans National Leasing, Inc., Hamburg, NY
First Republic Bank, San Francisco, Ca
GE Capital, Conn (limited)
Global Funding LLC., Clearwater, FL
Greystone, Burlington, MA (pending)
Heritage Pacific Leasing, Fresno, CA
Huntington Equipment Finance, Vendor Finance Group,
Bellevue, Washington
Irwin Financial (not in the U.S.)
Lakeland Bank, Montville, NJ
LaSalle Systems Leasing
LEAF Third Party Funding, Santa Barbara, Ca.
Marlin Leasing, Mount Laurel, NJ
M&T Credit (Bank)
Merrill Lynch Financial
National City, Cleveland, Ohio
Pentech Financial, Campbell, CA
PFF Bancorp, Inc, Pomona, CA
Pinnacle Business Finance, Fife, Washington
PredictiFund, a subsidiary of Capital Access Network, Inc
Popular Finance, St. Louis, Missouri
Radiance-Capital, Tacoma, WA
Sandy Springs, Olney, MD
SunBridge Capital, Mission, Kansas
Textron Financial
Union Capital Partners, Midvale, Utah
Velocity Financial Group, Rosemont, Illinois
Wachovia Bank Leasing
Washington Mutual Financial
It should be noted Bulletin Board Complaints and
information regarding IFC Credit Corporation, Morton
Grove, Illinois and its affiliates, such as Pioneer
Capital, Addison, Texas
Bulletin Board Complaint
IFC Credit, Morton Grove, Illinois
http://www.leasingnews.org/archives/April%202009/04-08-09.htm#bbc
IFC Credit-Pioneer Leasing Up-Date
http://www.leasingnews.org/archives/March%202009/03-18-09.htm#ifc
IFC Credit, Morton Grove, Illinois
Bulletin Board Complaint---Up-Date
http://www.leasingnews.org/archives/January%202009/01-28-09.htm#bbc
IFC Credit, Morton Grove, Illinois
http://www.leasingnews.org/archives/January%202009/01-14-09.htm#bbc
-------------------------------------------------------------

Greystone not funding (no question mark)
by Christopher Menkin

Last Friday Leasing News broke the story on Greystone Equipment Finance Corporation (GEFC), Burlington, Massachusetts.

Leasing News was contacted by the parent company's public relations firm and in accordance with our usual protocol to find and report the truth; we presented the final draft to the PR representative. Greystone, through its public relation person (and Greystone's counsel), "edited" the story.

The reporting concessions made were for GEFC's cooperation with Leasing News regarding information we received from several reliable sources. Our purpose in writing the story was not only to inform readers about what was happening at Greystone, but also to allow the company every opportunity to recover from its maelstrom.

At the end of last Thursday and actually well into the Pacific evening, portions of the initial draft that explained management's contribution to their predicament was deleted at GEFC's request.

The first concession was adding a question mark to the headline regarding funding. While Leasing News was advised by reliable sources the company had not funded any transactions for several weeks, management indicated transaction funding would resume the following day, Friday April 9, 2009. Management requested we speak "off-the-record" and explained that while there would be funding on Friday, paperwork might delay some transactions from funding. Management indicated clearly and unequivocally that it was their intention to restart funding on Friday provided all of their paperwork was in order.

But the truth was far different than the PR spin; we have learned only one lease funded on Friday. According to the Greystone spokesperson, the company had planned to fund more than one deal but couldn't find the purchase orders to the ones they "have to" fund. Of the leases waiting funding, apparently the company apparently does not know how many or which leases have outstanding purchase orders. The spokesperson indicated the company does not have a handle on what transactions have been submitted for funding or are scheduled to be funded. Making these determinations is what has been taking so much effort and time since last Thursday. The spokesperson assured Leasing News that once Greystone learned what they had to fund, they would do so.

Surprised, I commented my sources led me to believe there were numerous transactions waiting funding and ready to fund. I was surprised when I was asked during the conversation "Did I know how many leases here were for funding" as if there was only one involved. A company of GEFC's size with at least eight experienced sales people must be funding at least several transactions per day in the small ticket arena, perhaps one middle-market size transaction, likely more.

In the original management-edited version of the story we deleted certain comments made by their spokesperson regarding securitization, the inference being Greystone securitized their leases and securitization delays were the contribution factor of the funding delay. Leasing News was told Greystone Bank, one of the many companies under the successful Greystone Financial Group umbrella, could no longer accept "recourse" transactions from their equipment leasing "sister" entity and therefore GEFC had to secure non-recourse securitization financing. The bank, we were advised, had frozen the warehouse line until the non-recourse facilities were in place, funding, and the warehouse line cleared.

The management team approved the following statement: "As the end of the quarter approached the parent apparently decided to exert pressure by refusing to extend additional capital to supplement the warehouse lines. Our source states the company is actively engaged in securing third-party term sources for funding. In the meantime funding has been constrained." (Greystone's choice of word. editor)

When I mentioned Leasing News had been informed Susquehanna Bank had pulled back and decided they would not fund GEFC transactions, I was told emphatically that was not true. I countered that contacts at Susquehanna had confirmed "off the record" the bank had pulled out of negotiations. The spokesperson responded that GEFC's contact at Susquehanna was on vacation and when he returned, he would straighten the matter out. From the spokesperson's viewpoint, the Susquehanna transaction was not a dead issue "yet."

Our sources appear to have been reliable; "Reportedly Greystone holds close to a $1 million investment in Wildwood leases, another $1 million from a computer vendor subject to a 2008 Lease Police alert (Leasing News sources stated in 2008 Greystone had $300,000 of non-performing leases from this vendor and another $1 million of performing paper.) Greystone is not alone in the Wildwood or computer vendor fraud and is one of many leasing companies affected."

Deleted from our earlier story at GEFC's counsel's request was the portfolio size of $60 million and the purportedly high reserves taken to date. The attorney's position was not that we were incorrect, but that as a private company the size of the portfolio or the reserves were not public information and should not be discussed in a public forum. He did not dispute nor confirm the number.

Also deleted at their request was our initial report that "…recent action resulted in layoffs of more experienced leasing personnel leaving lower paid but less experienced people, adding to the current dilemma."

Leasing News had several email exchanges with management as we attempted to have Greystone put forth its side of this story, rather than simply attempt to "spin" or control the news. Each confirmation email brought yet another request for a deletion, softening or change. It was as if every time the spokesman went to the management committee, the committee would request another deletion or change.

Wednesday morning the Greystone spokesperson agreed to advise Leasing News by late Thursday of the scheduled dates for the resumption of funding, plus a confirmation regarding the report that the company was withholding sales commissions. There seems to be some contention regarding whether a new sales plan had actually been implemented, and whether the sales people understood their new quotas. Several sales people reportedly were of the position they were owed sales commission for the first quarter and one faction of the sales team was preparing to leave, file a federal and state employment claim, and were quite unhappy with the situation. Leasing News confirmed the commission issue with several Greystone sales rep's. One salesman claimed there were some major changes in management, with the recently installed managers harboring their own private agendas.

At press time, it seems the original information obtained ten days ago was accurate: no funding, salesmen not paid, poor morale.
-------------------------------------------------------------

First Litchfield Leasing up, Bank Down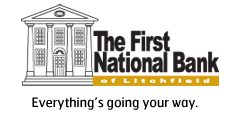 The First National Bank of Litchfield, First Litchfield Financial Corp.
(NASDAQ-FLFL), Litchfield, CT., reports a net loss available to common shareholders of $4,516,773 for the year ended December 31, 2008. the Company reported a net loss as compared to earnings of $1,947,342 for the same period in 2007.
First Litchfield Leasing Corporation began offering equipment financing leases to middle market companies during 2007. In its second year of operation the subsidiary funded over $16 million of loans and leases. Leases were in amounts ranging from $7,000 to $2,600,000. Lease receivables were $19,785,870 at December 31, 2008. Management attributes the second year success of the subsidiary to Bank cross sales and more importantly to the depth in experience and knowledge of the subsidiary's management team.
December 31, 2008, the Company recorded a loss of $9,422,650 related to the other-than-temporary impairment of the Company's investments in Freddie Mac and Fannie Mae preferred stock/auction rate securities holding such stock, and two pooled trust preferred securities.
http://www.marketwatch.com/news/story/10-k-first-litchfield-financial-corp/story.aspx?
guid=%7B3E19A72E-59D4-4F43-A99E-83B175406792%7D&dist=msr_2
--------------------------------------------------------------

Leasing Industry Help Wanted
Credit Syndicator / Funding Specialist

Credit Syndicator
Full time opening for the right team player with heavy structured transaction experience. Click here for description.
Funding Specialist
Full time opening for the right team player with heavy structured transaction experience. Click here for description.
Sales

Experienced Sales Person
Orange County, California
Commission 40-65%, full back office, Marketing Tools, vendor programs, credit analyst available.


Barbara Griffith 714-573-9804
About the Company: Southern California Leasing: Professional, Reputable, 17 year winning track record.



Sales
San Clemente, California
The iFinancial Group is looking for highly motivated individuals with experience originating equipment lease transactions . We offer a relaxed work environment, provide leads and offer above industry standard commission. Call Todd Clark 888-852-5155 x223
email: tclark@ifinancialgroup.com
Ten years providing financing nationwide


LEASING ACCOUNT EXECUTIVE
Seeking an experienced Leasing Professional who has:
a proven track record in the middle market arena
experience w/ customer & vendor programs
Home State Leasing Corporation, a subsidiary of Home State Bank, N.A., has been serving the needs of our clients since 1915.


VENDOR SALES SPECIALISTS
LEASING SALES PROFESSIONALS
Like selling vendor programs and large transactions?
Enjoy international financing programs?
Prefer the advantages of a commission only environment with the security of health and welfare benefits?
CLICK HERE to find out how to have fun again.
Please see our Job Wanted section for possible new employees.
--------------------------------------------------------------

(primarily in chronological order received)
RESPONSIBILITY
---
"Great commentary on the church fraud and the indifference and lack of responsibility on the part of lease companies."
Jerry
Jerry L. Bernardy
Commonwealth Capital
Boston & Phoenix
888-453-8386
Jerry@CommonwealthCap.com
---
"Way to go Kit! Great comments! You're right on and I agree with you 100%. You'd think by now we'd all get it right."
Bob Robichaud, CLP
Vice President Leasing Relations
Commerce National Bank
279 E. Orangethorpe Ave.
Fullerton, CA 82832
brobichaud@commercenatbank.com
Tel: 714-882-7648
Responsibility
by Christopher Menkin, Publisher
http://www.leasingnews.org/archives/April%202009/04-15-09.htm#res
--

Sales makes it Happen---by Scott Wheeler
"Investing in Knowledge
"The article by Scott Wheeler is very good, but the main problem is we have the deals in-house but cannot get them funded. These are good transactions but there are no funding sources to take the deals, that are what we need. I have been in this business for 25 years and I have never had this many good transactions that cannot get funded. We have backed off of soliciting new business because there are no sources of money."

Bo Bohannon
Lease Capital
http://www.leasingnews.org/#sales
---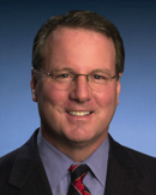 "I always read with delight your frequent mention of Paul Larkin, former head of Key Bank's leasing operations, who resigned to run a collections agency a few weeks ago. You are obviously quite fond of Paul; he is treated by your publication with greater coverage and deference than any other leasing head in the business.
"However, having known Paul for well over 10 years, let's set a few facts straight:
"· Key's leasing business has been lackluster at best and margins slipping for years. Leasing done for bank customers and with bank oversight and involvement has been a cornerstone of that business and was established long before Paul's entry into the firm; it is professionally run with strong middle management. The international vendor leasing business has not added a significant program in years; it has been poorly managed from a sales and business development perspective, with bloated overseas operations that historically operate at near breakeven results. Small ticket leasing has been a disaster. The company overpaid for American Express' small ticket portfolio and bungled the integration of that business with the existing small ticket platform. Residual values taken were far above market, leading to divisional losses. As you rarely seem to mention in your glowing articles, 180 people were laid off at the holidays, about 20% of the firm...a general sign of the times certainly, but also a sign of the company's lack of success.
"· Key's executive offices are on the top floor of the building and have been so for many years, not on the first floor as your article claims (though I note you cleverly quote an article 11 years old as your source). Paul's old offices are rather posh and offer the best view in the building, as are those of his direct reports. It is not true that he gives the common workers the best view or accommodations. The break room is not a luxurious proving ground for new ideas; it's mostly empty. Key's educational programs for its employees are attended primarily to fill personal development requirements and are rather lackluster. With the exception of a noted few, senior management at Key does not go on to positions of leadership at other leasing companies -- the mark of a truly gifted leader who inspires confidence and develops staff can measure his own success by the industry success of his employees…"
"Many at Key are pleased with his departure. Key will go through some significant future changes due to mismanagement under his watch that must now be corrected."
Anonymous
(sent by US mail)
(This is only a portion of the letter. Mr. Larkin was contacted for a comment. None was received. The building story comes from the Denver Business Journal as quoted in the following article, editor):
Paul Larkin: Sunny Side of the Street
by Christopher Menkin
http://www.leasingnews.org/archives/April%202009/04-10-09.htm#paul
-----
"I enjoy your newsletter and maybe you can cheer it up by using more like this!

"than baseball and old movies?"

soren
sorenklinge@hotmail.com
http://leasingnews.org/items/carnegie.html
http://www.carnegielearning.com/yourstate.cfm
---

This Day in American History
"I noticed that on http://www.leasingnews.org/American_History/mar_11.htm you link to http://home.nycap.rr.com/useless/bubonic_plague/index.html, but that is a broken link (doesn't look like that page exists anymore). I found this page to be a good replacement if you just wanted to change the link to: http://www.usa-people-search.com/content-the-bubonic-plague.aspx. I am student working on a research project for an American History course. I have to pick a significant event that impacted the world (not just the US) in either a positive or negative way. I chose to study the effects of the Bubonic Plague. I found this article to be a really helpful overview of the virus and its impacts. I hope this helps, thanks!"
Regards,
Ashley
Ashley@ahazelton.com
--


http://www.leasingnews.org/archives/April%202009/04-01-09.htm
"Kit, I liked the latest issue of Leasing News. Every once in a while, you need something to make you laugh. I particularly like the Yiddish "Gonnif".
Bill
William M. Engel, ASA
Strategic Asset Management
875 Hopkins Road, Williamsville NY 14221
Phone: 716-689-9350 (Ext. 13) / 800-686-8885 (Ext. 13)
Fax: 716/689-9351 / 888-250-7553
Cell: 716/830-8022
Email: wmengel@strategic-asset.com
www.strategic-asset.com
---
"… loved the edition. It's a great tradition you have. Many thought the stories were true J. Keep up the good work. "
Jim Lahti
jrl@affiliatedinvestment.com
----
"VERY Good stuff Kit. I only wish I could be there when you come up with this stuff!! Thanks for a very large mid week laugh.
"As always, say hello to Dash for all of us."
Gary Saulter
gsaulter@chaseindustries.com

San Rafael, CA
FOR IMMEDIATE RELEASE
Allegiant Partners Incorporated announced today that it has returned the $62 million in TARP funds the company was granted earlier this year.
"The money was not quite the right color. It seemed more a shade of brown than green," stated Chris Enbom, CEO of Allegiant Partners.
"We felt we were holding the company back by not allowing Ben Carlile, our President and Chief Credit Officer, to make his guaranteed $3 million bonus," continued Enbom. "It was neither not fair to him nor his wife who is a big shopper. No one is winning here."
"The government keeps changing the rules. Allegiant had already invested over $4 million on new executive offices when the mandate came down regarding executive office spending. Damn," cried Enbom, "we couldn't send that dirty government money back fast enough."
--
Chris Enbom, CEO
Allegiant Partners Inc.
900 4th Street
Suite 200
San Rafael, CA 94901
office: (415) 451-4041
cell: (415) 305-8850
www.allegiant-partners.com
--
"Wondering if you can "Ask an Expert" for assistance on the following subject:

"Spousal Pg's in Community Property States

"I would be very interested to hear what the pulse of our industry is on this topic. Are lessors currently requiring Pg's of the non borrowing spouse in the community property states. Are lessors finding that court rulings are being upheld in favor of the lessee in cases where there is no spousal pg? I'm sure there are all kinds of opinions on this subject and would appreciate reading the different responses and opinions.
"Loved the April Fools issue!

"Best regards,"

Dean
Dean Morrison
dmorrison@baytreeleasing.com
----
"My husband and I are interested in becoming equipment leasing brokers and have done a lot research and have spoken to many people. However, we haven't found a source to speak to that doesn't have some sort of vested interested in our decision. I talked to a few companies that do the training (for about $20K) and then supports their brokers with processing, marketing, funding sources, etc. Sounds tempting, but I don't know if that's the way we should go and, if we do, which company is best, legitimate, etc.?

"Could you offer your opinion or suggestion on how to go about this? As I said, we're very interested and I think it may be a good business for us, but we're not sure of the best way to approach it. (We have no experience in equipment leasing).

"Thanks in advance for your help and I hope to speak with you soon."

Regards,
Christine Ippolito
(Here are a list of schools:
http://www.leasingnews.org/Conscious-Top%20Stories/School-Franchisors.htm

(Here are books to read:
http://two.leasingnews.org/Books.htm

(Here are articles on sales and leasing:
http://www.leasingnews.org/Legacy/index.html

(Licenses by state to do business:
http://www.leasingnews.org/archives/June%202008/06-25-08.htm#lic

(I recommend you join www.naelb.org and take advantage of their education courses and
networking available.

(I recommend you go to work for a leasing company on a commission basis for six months and then
decide if this is for you. It may take you three months to earn your first commission, but that
depends on the company you go to work for.

(I don't know what business to get into that is good---The health industry? Running a Franchise?

(This is my current opinion of the leasing industry:
http://www.leasingnews.org/archives/March%202009/03-25-09.htm#change editor).
----------------------------------------------------------------

----------------------------------------------------------------

Beige Book sees glimmers of Hope
Five of the twelve Districts noted a moderation in the pace of decline, and several saw signs that activity in some sectors was stabilizing at a low level.
By District:
Boston
www.federalreserve.gov/fomc/beigebook/2009/20090415/1.htm
New York
www.federalreserve.gov/fomc/beigebook/2009/20090415/2.htm
Philadelphia
www.federalreserve.gov/fomc/beigebook/2009/20090415/3.htm
Cleveland
www.federalreserve.gov/fomc/beigebook/2009/20090415/4.htm
Richmond
www.federalreserve.gov/fomc/beigebook/2009/20090415/5.htm
Atlanta
www.federalreserve.gov/fomc/beigebook/2009/20090415/6.htm
Chicago
www.federalreserve.gov/fomc/beigebook/2009/20090415/7.htm
St. Louis
www.federalreserve.gov/fomc/beigebook/2009/20090415/8.htm
Minneapolis
www.federalreserve.gov/fomc/beigebook/2009/20090415/9.htm
Kansas City
www.federalreserve.gov/fomc/beigebook/2009/20090415/10.htm
Dallas
www.federalreserve.gov/fomc/beigebook/2009/20090415/11.htm
San Francisco
www.federalreserve.gov/fomc/beigebook/2009/20090415/12.htm
Summary:
http://www.federalreserve.gov/fomc/beigebook/2009/20090415/default.htm
Full Report:
http://www.federalreserve.gov/fomc/beigebook/2009/20090415/FullReport.htm
----------------------------------------------------------------

Fernando's View
By Fernando F. Croce
"State of Play" may quicken pulses at the box-office while "Every Little Step" gets toes tapping, but back home "The Wrestler" is the champion of the ring.
In Theaters: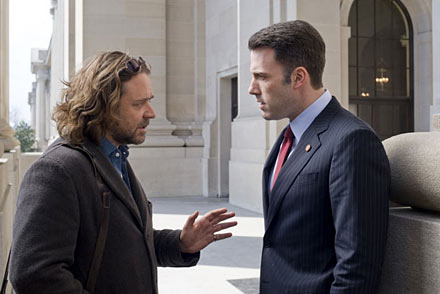 State of Play (Universal): A top-drawer cast makes this intriguing conspiracy yarn fly. The suspenseful plot takes off as two brutal, seemingly unrelated incidents put brash newspaper reporter Cal (Russell Crowe) on the trail of an ambitious U.S. Congressman (Ben Affleck). The closer the reporter comes to the truth behind the events, the more disturbing secrets he uncovers, and the more dangerous his mission becomes. Is a news coup worth placing your life in the risky arena of corrupt politics? With direction by Kevin MacDonald ("The Last King of Scotland") and a screenplay by Tony Gilroy ("Michael Clayton"), the film's urgency should come as no surprise. Rachel McAdams, Robin Wright Penn, Jeff Daniels and Helen Mirren also shine.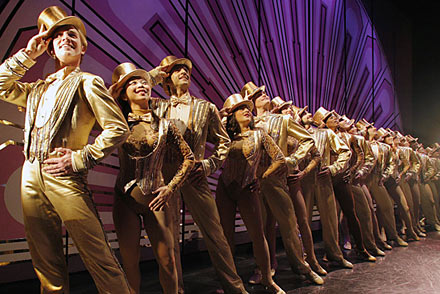 Every Litle Step (Sony Pictures Classics): In the old studio days a source of irrepressible exuberance, good musicals are these days few and far between. This scarcity makes this fascinating documentary all the more special, as it takes the viewer behind the scenes of the tuneful Broadway hit "A Chorus Line" as it experiences its recent revival. Over the course of the film, you get to know the aspiring dancers as they rehearse and hone their dance routines and realize how their own personalities often merge with those of the characters they are playing. Using interviews and rare footage to compare the show's new and old versions, the film gives audiences the exhilaration of the musical together with the emotion of human drama.
New on DVD: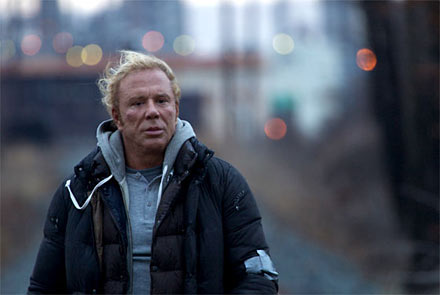 The Wrestler (Fox): Mickey Rourke has always been one of Hollywood's most puzzling cases, an actor with the potential to rival Marlon Brando or Robert De Niro but who wasted most of his chances. It's fitting, then, that his best role in decades is as a comeback kid. Playing Randy "The Ram" Robinson, a washed-up wrestling champ looking for redemption after his bum heart keeps him out of the ring, Rourke displays the battered dignity of a wounded old lion. Directed by Darren Aronofsky with fewer gimmicks and more emotion than his previous pictures ("Requiem for a Dream," "The Fountain"), it's a picture that can be enjoyed by art-house aficionados and "Rocky" fans alike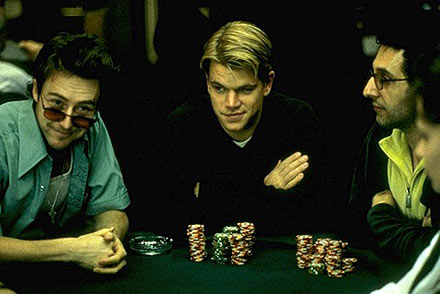 Rounders (Walt Disney-Miramax): A terrific film that somehow never got its due when it was first released in 1998, this engaging drama deserves a second chance on DVD. Mike (Matt Damon) is a young law student whose promising career is thrown off-kilter by the sudden return of Lester (Edward Norton), a friend from the old days when they were poker hustlers. Just out of prison and up to his tricks again, Lester quickly gets Mike involved with a colorful gallery of shady characters. Can Mike deal the winning hand and save his friend's life, or will his career be swept off the table like chips? Directed with crack style by modern-noir specialist John Dahl, the film also features exceptional supporting performances by Martin Landau, John Turturro, and John Malkovich.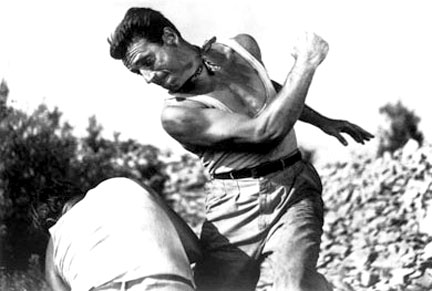 The Wages of Fear (Criterion): For nail-biting suspense, you can't do much better than Henri-Georges Clouzot's 1953 classic. Set in a poor, isolated South American village, it follows the grueling journey of Mario (Yves Montand) and Jo (Charles Vanel), two dubious characters who are given a chance to leave the country after they drive a truck through the thick Amazon jungle. There's only one catch: Their cargo is nitroglycerine, and one wrong move could blow them to kingdom come. Creating an atmosphere of palpable dread, Clouzot (director of the famous "Diabolique") offers a peek into human desperation and danger that's as riveting today as when it was first released.
--------------------------------------------------------------

Housing Starts Fall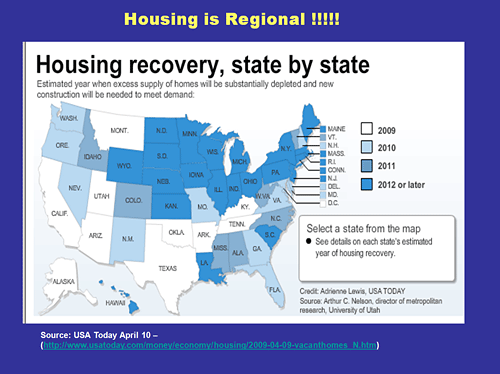 The US Commerce Department reported that housing starts fell 10.8 percent to a seasonally adjusted annual rate of 510,000 units, the second lowest on records dating back to 1959, from February's downwardly revised 572,000 units.
House starts in the West region, which has been hit hard by the housing slump, fell 26.3 percent to a record low 73,000 rate.
Single family starts were flat. Starts were down 10.8% although this was due primarily to the 29% drop in the volatile multi family sector.
Other indicators do show some glimmer: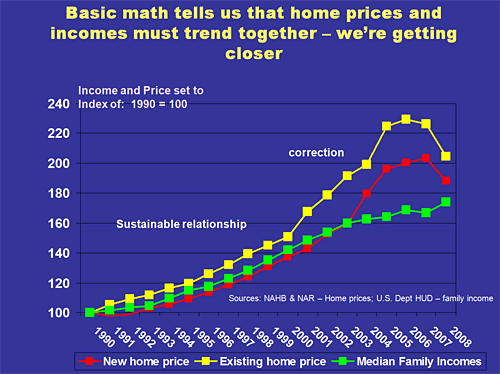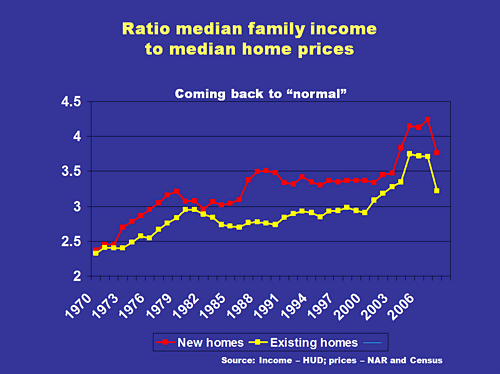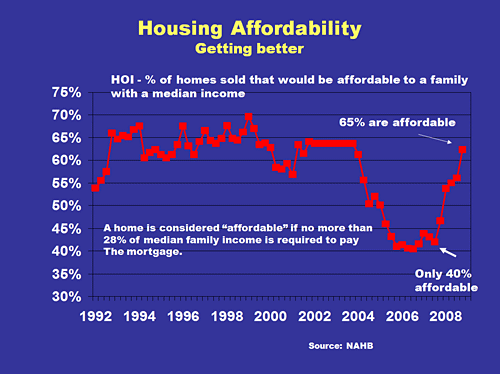 "Permits were more disturbing – total permits off 9% with single family down 7.4%," US Agriculture Forest Service Analyst Al Schuler reports." Some bank profits were up, but let's look at the "math". One bank reported about $2 billion in profits in Qtr 1, however, that was 'taxpayer funded" as noted by the Huffington Post. This bank received $10 billion in tarp money from you and me, the taxpayer, in addition to about $12 billion from AIG (via credit default swaps), another "gift" from you and me, and the taxpayer. How the bank calls this 'profit' is a mystery to me – maybe I should go back to school and take a course in 'creative accounting?'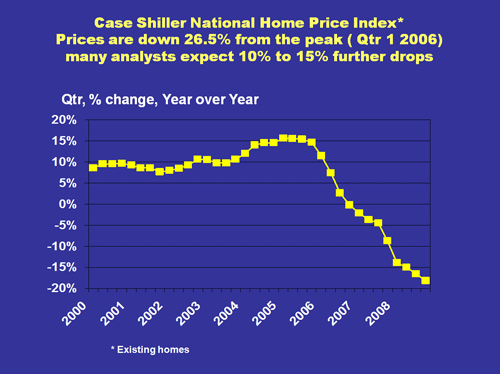 "On a more serious note, several analysts believe that the economy will start to recover before residential and non residential construction. The stimulus packages are bound to increase spending and GDP, probably by the end of the year. Keith Simonson, chief economist for AGC of America (http://www.agc.org/) has an excellent analysis and forecast outlining his thoughts.
"We have discussed residential markets in much detail in past 'housing notes' and suggested that the problems will continue well into next year.
" Today, Realty Trac (http://www.realtytrac.com/ ) reported that foreclosures are up 24% in Qtr 1 2009 versus Qtr 1, 2008; and March rates are up 46% versus same time a year ago. This will continue to add to inventories which will put downward pressure on prices. Until the foreclosures "stabilize", we're going to see continued problems in housing. How long for foreclosures to stabilize is anybody's guess.
"The homeowner affordability and stability plan (http://www.treasury.gov/press/releases/tg33.htm) will help some people keep their homes, but it may not be enough to significantly slow the foreclosure rate. Prices have to come down to a level that makes housing affordable to 1st time buyers.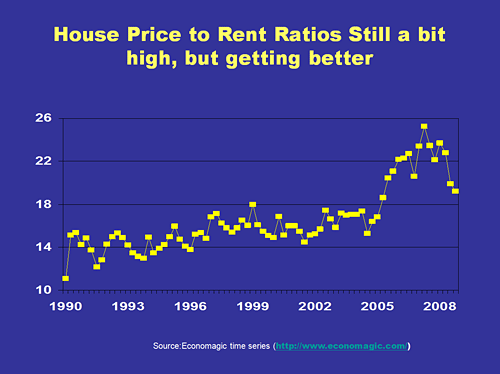 "The other 'shoe to drop' may be commercial real estate, although the problems here are not nearly as large in magnitude as residential markets. However, there are difficulties as indicated by the recent bankruptcy filing by General Growth Properties, the second largest mall owner in the USA
(http://online.wsj.com/home-page?mg=com-wsj).
#### Press Release ##############################
---------------------------------------------------------------------

News Briefs----
Antiqua: Stanford International Bank Placed into Liquidation
http://www.foxbusiness.com/story/markets/industries/finance/stanford-international
-bank-placed-liquidation/
Nearly all the employees at Wildwood Industries have been laid off
http://www.pantagraph.com/articles/2009/04/16/money/doc49e7632edb9f6886434582.txt
WaMu credit-card losses may hit 24 percent, JPMorgan says
http://seattletimes.nwsource.com/html/businesstechnology/2009070805_wamudetails17.html
Banking Industry Showing Signs of a Recovery
http://www.nytimes.com/2009/04/17/business/17bank.html?_r=1&ref=business
GE Capital Appoints UK CEO
http://www.businesswire.com/portal/site/google/?ndmViewId=news_view&newsId=
20090416005769&newsLang=en
No. 2 mall operator files largest U.S. real estate bankruptcy
http://www.usatoday.com/money/economy/2009-04-16-real-estate-bankruptcy_N.htm]
PC sales plunge in first quarter/HP #1
http://www.mercurynews.com/business/ci_12152089?nclick_check=1
Passenger trains St. Louis to Chicago in under 4 hours
http://www.chicagotribune.com/news/local/chi-high-speed-rail-17-apr17,0,1876557.story
Thrift stores' business booms across U.S.
http://www.usatoday.com/money/industries/retail/2009-04-15-thrift_N.htm
'American Idol': Saved at the bell?
http://www.usatoday.com/life/television/news/2009-04-15-idol-elimination_N.htm
----------------------------------------------------------------

Sports Briefs----
Madden retires from booth after 30 years
http://nbcsports.msnbc.com/id/30246064/
Collinsworth will replace Madden
http://news.cincinnati.com/article/20090416/SPT0201/304160049/1062/SPT
Madden making Black Hole comeback?
http://www.sfgate.com/cgi-bin/blogs/raiders/detail?entry_id=38601
New Yankee Stadium a winner, team a big loser to Tribe, 10-2
http://www.usatoday.com/sports/baseball/2009-04-16-indians-yanks-gamer_N.htm
?loc=interstitialskip
Jets upset about home games on Jewish holidays
http://sports.espn.go.com/espn/wire?section=nfl&id=4074978
----------------------------------------------------------------


California Nuts Briefs---
Former eBay CEO donates $2.8 mil to her campaign
http://www.sfgate.com/cgi-bin/article.cgi?f=/c/a/2009/04/16/MN9T173VPC.DTL&tsp=1
----------------------------------------------------------------


"Gimme that Wine"
Sales of Napa Valley red wines come to a 'screeching halt'
http://www.decanter.com/news/280646.html
Sancerre: Say It With Feeling--Eric Asimov
http://www.nytimes.com/2009/04/15/dining/reviews/15wine.html?ref=dining
Connoisseurs skeptical about wine in a box
http://www.heraldtribune.com/article/20090415/ARTICLE/904151003/-1/NEWSSITEMAP
Va vintners report 25 percent larger grape harvest
http://www.dailypress.com/news/local/virginia/dp-va--virginiagrapes0414apr14,0,6096281.story
A toast to Mexico's undiscovered wine country
http://www.sfgate.com/cgi-bin/article.cgi?f=/g/a/2009/04/15/mexicomix041509.DTL&type=travel
Walk the Vineyards of the California Petaluma Gap
http://rivetti.petaluma360.com/default.asp?item=2364574
Wine Prices by vintage
http://www.winezap.com
http://www.wine-searcher.com/
US/International Wine Events
http://www.localwineevents.com/
Winery Atlas
http://www.carterhouse.com/atlas/\
Leasing News Wine & Spirits Page
http://two.leasingnews.org/Recommendations/wnensprts.htm
The London International Vintners Exchange (Liv-ex) is an electronic exchange for fine wine.
http://www.liv-ex.com/
----------------------------------------------------------------

Today's Top Event in History
1776-the first capture of an enemy warship by a commissioned American naval officer occurred when the brig Lexington under Captain John Barry met the British warship Edward off the Virginia coast, captured it, and conveyed it to Philadelphia, PA.
[headlines]
----------------------------------------------------------------

This Day in American History
1492 - A contract was signed by Christopher Columbus and a representative of Spain's King Ferdinand and Queen Isabella, giving Columbus a commission to seek a westward ocean passage to find the Indies.
1524 - Giovanni da Verrazano, Florentine navigator, explored from Cape Fear to Newfoundland and discovered New York Bay and the Hudson River of present-day New York harbor.
1693-Birthday of Mary Spratt Provoost Alexander - Dutch colonial (born New York City) merchant. Although much of MSPA's life is not fully documented, this remarkable woman had 10 children, two husbands, and built a trading empire of stores in New York City for which "she imported goods so extensively that it was said hardly a ship arrived in New York without a consignment for her." The Dutch women colonists had a tradition of merchandising and trade. At least one actually traveled with her goods between European ports and New York city. The couple built a magnificent mansion and lived well. Their wealth, in today's dollars, would have made them millionaires. Many of her children lived extraordinary lives in commerce and trade as well as becoming involved in civic matters. According to Nichola Varga who studied MSA's life, the "most extensive account of Mary Alexander s life is in Mrs. John King Van Rensselaer, The Goede Vrouw of Mana-ha-ta (1898), a book professedly based on family traditions and records."
1704-the first successful newspaper was the Boston News-Letter. the editor was John Campbell, a New England postmaster, who earned the distinction of being America's first vendor of news. It was printed by Bartholonew Green in a back room of his home in Boston, MA. the page size was 7.5 by 12.5 inches. The text was set in small pica type. The paper was without competition for 15 years and reached a circulation of 300 copies. (Not many people in the colonies had the ability to read.)
1741-birthday of Samuel Chase, signer of the Declaration of Independence. Born at Somerset County, MD, he died
http://www.samuelchase.com/
1776-the first capture of an enemy warship by a commissioned American naval officer occurred when the brig Lexington under Captain John Barry met the British warship Edward off the Virginia coast, captured it, and conveyed it to Philadelphia, PA.
1837-birthday of John Pierpont Morgan, American financier and corporation director, born at Hartford, CT. Morgan died Mar 31, 1913, at Rome, Italy, leaving an estate valued at more than $70 million.
1852-Adrian Constantine ("Cap") Anson, Baseball Hall of Fame player and manager, born at Marshalltown, IA. Anson played professional baseball from 1871 through 1897 and is considered one of the game's greatest first basemen. As a manager, he piloted the Chicago White Stockings (today's Cubs) to five National League pennants and a .575 winning percentage. Inducted into the Hall of Fame in 1939. Died at Chicago, IL, Apr 18, 1922.
1897-birthday of Thorton Wilder, Pulitzer Prize-winning American playwright ( Our Town ) and novelist, born at Madison, WI. Died at Hamden, CT, Dec 7, 1975.
http://memory.loc.gov/ammem/today/apr17.html
1852-Adrian Constantine ("Cap") Anson, Baseball Hall of Fame player and manager, born at Marshalltown, IA. Anson played professional baseball from 1871 through 1897 and is considered one of the game's greatest first basemen. As a manager, he piloted the Chicago White Stockings (today's Cubs) to five National League pennants and a .575 winning percentage. Inducted into the Hall of Fame in 1939. Died at Chicago, IL, Apr 18, 1922. in 1948 was May 14, in 2002 it is Apr 17.
1860-fire escapes for tenements were required by New York State. The law was passed in the aftermath of a serious fire in Elm Street, New York City, in which 20 persons were suffocated or burned to death.
1864- There were an average of 7,333 desertions a month from the Union army. Many desertions were the result of bounty jumpers - men who would collect bounty to enlist, then desert and do it again elsewhere. The US government spent $300 million dollars on bounties while state and local governments spent about the same.
1865 -- Mary Surratt is arrested as a conspirator in Lincoln's assassination. Mary Surratt, boardinghouse owner, was charged with conspiring with Booth, "keeping the nest that hatched the egg," & running errands for Booth that facilitated his escape. It was alleged that Booth used her boardinghouse to meet with his co- conspirators. Mrs. Surratt was found guilty & was hanged on July 7, 1865.
1890 –Jazz banjo player Johnny St. Cyr birthday
http://www.jazzbanjo.com/vol3no1/stcyr1.htm
http://www.cdnow.com/switch/from=sr-240046/target=buyweb_products/
ArtistID=FRN-SAINT+CYR*JOHNNY
1901—birthday of guitarist Willie Guy Rainey, Calhoun Country, Alabama.
1915--CRILLEY, FRANK WILLIAM Medal of Honor
Rank and organization: Chief Gunner's Mate, U.S. Navy. Born: 13 September 1883, Trenton, N.J. Accredited to: Pennsylvania. (19 November 1928). Citation: For display of extraordinary heroism in the line of his profession above and beyond the call of duty during the diving operations in connection with the sinking in a depth of water 304 feet, of the U.S.S. F-4 with all on board, as a result of loss of depth control, which occurred off Honolulu, T.H., on 25 March 1915. On 17 April 1915, William F. Loughman, chief gunner's mate, U.S. Navy, who had descended to the wreck and had examined one of the wire hawsers attached to it, upon starting his ascent, and when at a depth of 250 feet beneath the surface of the water, had his lifeline and air hose so badly fouled by this hawser that he was unable to free himself; he could neither ascend nor descend. On account of the length of time that Loughman had already been subjected to the great pressure due to the depth of water, and of the uncertainty of the additional time he would have to be subjected to this pressure before he could be brought to the surface, it was imperative that steps be taken at once to clear him. Instantly, realizing the desperate case of his comrade, Crilley volunteered to go to his aid, immediately donned a diving suit and descended. After a lapse of time of 2 hours and 11 minutes, Crilley was brought to the surface, having by a superb exhibition of skill, coolness, endurance and fortitude, untangled the snarl of lines and cleared his imperiled comrade, so that he was brought, still alive, to the surface.
1921-- One of the great draws of the early air shows were the stunt walkers. Many of them were women because it aroused men and newspaper men more to see women doing such things. One such woman was Phoebe Fairgrave who had dreamed of flying in high school. She wing walked and made parachute jumps, On 04-17-1921 Phoebe took her first parachute jump winding up in a tree, dangling unhurt. Within a few month she set a new world's record for women jumpers by parachuting from a plane at 15,200 feet. Then she developed the trick of cutting off her first parachute, then free falling before deploying her second chute - a real crowd pleasers that made her one of the most popular attractions in the country. Popular, smart, and ambitious, Phoebe formed her own organization, The Phoebe Fairgrave Flying Circus. She soon married Vernon Omlie, the pilot who had taught her to fly. Together they continued to barnstorm until they'd raised enough money to form their own flying school and broadened into the aviation business, Mid-South Airways in Memphis, Tennessee.
For details see:
http://www.aella.com/WIAI/fwpapp.html
http://www.womanpilot.com/past%20issue%20pages/2001%20issues/
mar%20apr%202001/phoebe.htm
http://www.hill.af.mil/museum/history/omlie.htm
http://www.overmountainpress.com/TitleS/sisair.html
1922 - A family of at least six tornadoes caused death and destruction along parts of a 210 mile path from north of Ogden IL to Allen County OH, killing sixteen persons. A post card, picked up in Madison County IN, was found 124 miles away near Mount Cory OH.
1926-birthday of jazz columnist/critic Whitney Balliett, New York City, New York.
http://www.jerryjazzmusician.com/mainHTML.cfm?page=balliett.html
1930-Trmpterer Sam Noto born Buffalo, NY
1935 – "Lights Out" premiered on radio. The show also was on early TV. "Lights Out" scared many little kids, and adults, too.
http://www.otrsite.com/logs/logl1003.htm
1941-Trumpter player Red Allen records "K.K.Boogie,"
http://www-music.duke.edu/jazz_archive/artists/allen.henry/01/
1944- Canadian pop singer Bobby Curtola was born in Port Arthur, Ontario. A teen idol in Canada during the early 1960's, Curtola also made his mark internationally in 1962 with the hits "Fortune Teller" and "Aladdin." As well, he was host of two variety shows for CTV - "After Four" in 1965-66 and "Shake, Rock and Roll" in 1973- 74.
http://www.curtola.com/
1945--BURKE, FRANK (also known as FRANCIS X. BURKE) Medal of Honor
Rank and organization: First Lieutenant, U.S. Army, 15th Infantry, 3d Infantry Division. Place and date: Nuremberg, Germany, 17 April 1945. Entered service at: Jersey City, N.J. Born: 29 September 1918, New York, N.Y. G.O. No.: 4, 9 January 1946. Citation: He fought with extreme gallantry in the streets of war-torn Nuremberg, Germany, where the 1st Battalion, 15th Infantry, was engaged in rooting out fanatical defenders of the citadel of Nazism. As battalion transportation officer he had gone forward to select a motor-pool site, when, in a desire to perform more than his assigned duties and participate in the fight, he advanced beyond the lines of the forward riflemen. Detecting a group of about 10 Germans making preparations for a local counterattack, he rushed back to a nearby American company, secured a light machinegun with ammunition, and daringly opened fire on this superior force, which deployed and returned his fire with machine pistols, rifles, and rocket launchers. From another angle a German machinegun tried to blast him from his emplacement, but 1st Lt. Burke killed this guncrew and drove off the survivors of the unit he had originally attacked. Giving his next attention to enemy infantrymen in ruined buildings, he picked up a rifle dashed more than 100 yards through intense fire and engaged the Germans from behind an abandoned tank. A sniper nearly hit him from a cellar only 20 yards away, but he dispatched this adversary by running directly to the basement window, firing a full clip into it and then plunging through the darkened aperture to complete the job. He withdrew from the fight only long enough to replace his jammed rifle and secure grenades, then re-engaged the Germans. Finding his shots ineffective, he pulled the pins from 2 grenades, and, holding 1 in each hand, rushed the enemy-held building, hurling his missiles just as the enemy threw a potato masher grenade at him. In the triple explosion the Germans were wiped out and 1st Lt. Burke was dazed; but he emerged from the shower of debris that engulfed him, recovered his rifle, and went on to kill 3 more Germans and meet the charge of a machine pistolman, whom he cut down with 3 calmly delivered shots. He then retired toward the American lines and there assisted a platoon in a raging, 30-minute fight against formidable armed hostile forces. This enemy group was repulsed, and the intrepid fighter moved to another friendly group which broke the power of a German unit armed with a 20-mm. gun in a fierce fire fight. In 4 hours of heroic action, 1st Lt. Burke single-handedly killed 11 and wounded 3 enemy soldiers and took a leading role in engagements in which an additional 29 enemy were killed or wounded. His extraordinary bravery and superb fighting skill were an inspiration to his comrades, and his entirely voluntary mission into extremely dangerous territory hastened the fall of Nuremberg, in his battalion's sector.
1949- "The Fred Waring Show" premiered on television this day in 1949. Fed Waring was leader of the big band called the Pennsylvanians, which featured about 65 musicians and singers. The show was produced on Sunday nights until 1954. Fred Waring was one of the first to promote living in Palm Springs and his name is prominent on many streets and structures today. Go here to read direct: www.culinarytechniques/waring.htm Contrary to widespread belief, Fred Waring did not invent the Waring Blender, but he made it happen. Waring and his Pennsylvanians had just finished one of their radio broadcasts in Manhattan's Vanderbilt's Theatre, when he was visited by promoter Fred Osius looking for a backer to produce and market a new type of mixer which he claimed would revolutionize people's eating habits. When the Prototype did not work, six months and $25,000 later, Waring stepped in, turned the project over to one of his associates who solved the engineering and production problems in time to introduce the "Miracle Mixer" at the National Restaurant Show in Chicago, in September of 1937- Largely due to Fred Waring's own promotions on radio and through a singing group, the "Waring Blendors," and a national campaign with a leading beverage supplier, the spectacular drink-making ability of the Waring Blendor® (as it was soon called) soon made it a fixture in most restaurants and bars. More and more people decided they wanted this in their kitchens. At that point it was an instant hit and the rest as they say is history.
1950- Tony Bennett made his first recording, "Boulevard of Broken Dreams." Bennett had used the song, revived from the 1934 movie "Moulin Rouge," to audition for Columbia Records. Although it was not a hit, the record marked the beginning of Bennett's more-than-40-year association with Columbia. He hit number one the following year with "Because of You."
1951- Mickey Mantle of the New York Yankees made his major league debut and went 1for-4 as the Yankees defeated the Boston Red Sox, 5-0.
1955--Top Hits
The Ballad of Davy Crockett - Bill Hayes
The Ballad of Davy Crockett - Fess Parker
Cherry Pink and Apple Blossom White - Perez Prado
In the Jailhouse Now - Webb Pierce
1955-Fats Domino's "Ain't That a Shame," which Billboard erroneously lists for months as "Ain't It a Shame," is released on Commodore Records.
1956-Willie Mosconi of Philadelphia, PA, ran 150 balls at Kinston, NC, following the break by Jimmy Moore of Albuquerque, NB, who played a safety show. He won the match in the first inning. Mosconi won each of his 14 matches and scored at 150-0 victory in the final match of the world pocket billiards tournament.
1956 - Two of the greats began their major-league baseball careers this day: Luis Aparicio played for the Chicago White Sox and Don Drysdale began work with the Brooklyn (later, LA) Dodgers. Aparicio became the American League Rookie of the Year. Drysdale won 209 games before he retired. Both were inducted into the Baseball Hall of Fame in Cooperstown, NY on the same day, August 12, 1984. Drysdale later became a broadcaster for the Chicago White Sox and the Dodgers.
1956-with President Dwight Eisenhower in attendance, Mickey Mantle of the New York Yankees opened the baseball season by hitting two massive home runs against the Washington Senators in Washington's Griffith Stadium. On this same date three years before Mantle hit another home, measured at 565 feet, one of the longest home runs ever.
1957- New York Governor Averall Harriman signed the first installment sales law to place a limit on credit service charges, requiring all charges to be clearly itemized and prohibited fine print in the contracts. Prior to this there were no laws enacted to protect consumers.
1960--Rock and Roll pioneer Eddie Cochran was just 21 years old when he was killed after the car in which he was riding blew a tire, then hit a lamp post. Cochran enjoyed hits with "Summertime Blues", "C'mon Everybody" and "Sittin' in the Balcony". Gene Vincent, who recorded "Be Bop A Lula" in 1956, and Cochran's fiancée, Sharon Sheeley survived the crash.
1961-Paul Revere and the Raiders' first US chart hit, "Like Long Hair" tops out at #38 on the Billboard chart.
1961-In what came to be called the Bay of Pigs invasion, some 1500 anti-Castro Cuban exiles landed at the Bay of Cochinos in Cuba. Organized by the US.—based National Revolutionary Council and trained by the CIA, the force enjoyed initial success but collapsed within a few days because of inadequate supplies, lack of air support, and overwhelming opposing forces. On April 24, President John F. Kennedy stated he accepted full responsibility of the failure of the invasion.
1961 - The 33rd Annual Academy Awards ceremony was held at the Santa Monica Civic Auditorium, hosted by Bob Hope, ended the ten year drought during which the late producer, writer, director Billy Wilder could not capture the elusive Oscar. The late Billy Wilder was no stranger to Oscar. He had won three before. This year he not only received the Oscar for Best Writing/Story and Screenplay/Written Directly for the Screen (shared with I.A.L. Diamond), but the Best Director Oscar (both for "The Apartment"). He and "The Apartment" also received the top award, Best Picture. Burt Lancaster took the Best Actor honors and Shirley Jones, the Best Supporting Actress, for their performances in "Elmer Gantry". Elizabeth Taylor was voted Best Actress for her role in "Butterfield 8". "Spartacus", nominated in six categories, won four Oscars, including one for Peter Ustinov as Best Actor in a Supporting Role. The Best Music/Song was awarded to "Never on Sunday" and Manos Hadjidakis from the foreign flick: "Pote tin Kyriaki". Other movies this year included: "Sons and Lovers", "The Alamo", "The Time Machine", "Exodus". Some multi-nominations but no wins from that year include: "Inherit the Wind", "The Sundowners", "Cimarron", "Sunrise at Campobello", "Psycho", "Bells are Ringing", "The Magnificent Seven", "Can-Can".
1963--Top Hits
He's So Fine - The Chiffons
Can't Get Used to Losing You - Andy Williams
South Street - The Orlons
Still - Bill Anderson
1964-the Rolling Stones' first album was released in Britain. It sold more than 200,000 copies and topped the British chart for 12 weeks.
1965 - The Mississippi River reached a flood crest at Saint Paul MN four feet higher than any previous mark. During the next two weeks record levels were reached along the Mississippi between Saint Paul and Hannibal MO. Flooding caused more than 100 million dollars damage, but timely warnings kept the death toll down to just twelve persons.
1965--The Beach Boys' "Help Me Rhonda" is released, featuring rhythm guitarist Al Jardine on lead vocal. The song will become the group's second Billboard #1.
1967 - Comedian Joey Bishop tried the "Tonight Show: on ABC, opposite Johnny Carson, who never forgave him. "Who Wants to Be a Millionaire" Regis Philbin was the announcer, Johnny Mann did the music. The show lasted until December 26, 1969. Bishop, by the way, is the lone survivor of the famous "Rat Pack" headed by the late Frank Sinatra.
http://www.time.com/time/magazine/1998/dom/980706/the_arts.and_then_there_24.html
1967--RCA and LearJet Corporation announce the development of the combination 8 track tape player and car radio that become available in next Fall's new cars.
1969-Bob Dylan's former backing group, simply known as The Band, make their first stand alone appearance at the Fillmore West in San Francisco.
1970-Paul McCartney releases his first solo album, officially ending his days with The Beatles, just as the group's single "Let It Be" reached #1 in America.
Three Dog Night's "Joy to the World" hit the top of the US singles chart for a six week stay. The record became the best selling song of the year in the US, beating out Rod Stewart's "Maggie May". Hoyt Axton, son of "Heartbreak Hotel" author, Mae Axton, wrote the song.
1971-The Doors' "Love Her Madly" is released. It would become the band's 7th Billboard Top 40 single, reaching #11.
1971--Top Hits
Joy to the World - Three Dog Night
Another Day/Oh Woman Oh Why - Paul McCartney
Put Your Hand in the Hand - Ocean
Empty Arms - Sonny James
1971 - Joy to the World, by Three Dog Night, made it to the top of the pop music charts on this day. The song as number one for six weeks. Now that's a hit! 1972- Betcha by Golly, Wow, by The Stylistics from Philadelphia, earned a gold record for the group. The Stylistics also scored million sellers with You Are Everything, I'm Stone in Love with You, Break Up to Make Up and You Make Me Feel Brand New.
1971-The Doors' "Love Her Madly" is released.
1971-Carly Simon's "That's The Way I've Always Heard It Should Be" is released.
1973--Pink Floyd receives a Gold album for "The Dark Side of the Moon," one of Rock's landmark albums. The LP will remain on the charts for more than ten years and become the longest charting Rock record of all time.
1975-Mike Schmidt of the Philadelphia Phillies became the first National League player since Bobby Lowe in 1894 to hit four home runs in consecutive at-bats in the same game. Schmidt's feat came against the Chicago Cubs in an 18-16, 10-9inning Phillies win. Schmidt connected twice off Rick Reuschel, once of Rick's brother Phil and once off Darold Knowles. He added a single and totaled eight RBIs as Philadelphia came back form a 13-2 deficit.
1976-Veteran jazz guitarist George Benson's album "Breezin'" enters the album chart. It will go on to become one of the best-selling jazz albums of all time. The albums goes gold on June 4 and platinum on August 10.
1979--Top Hits
What a Fool Believes - The Doobie Brothers
Knock on Wood - Amii Stewart
Music Box Dancer - Frank Mills
(If Loving You is Wrong) I Don't Want to Be Right - Barbara Mandrell
1982-Toto, a group of veteran L.A. studio sessionmen, enter the pop chart again with "Roseanna" at #81. It will later climb to Number One and be named Record of the Year at the 1983 Grammy Awards.
1985 - The U.S. Postal Service unveiled its new 22-cent "LOVE" stamp. In a clever promotion, the USPS used the set of ABC-TV's "The Love Boat" as a backdrop. The stamp went on to become one of the most popular ever offered by the postal service.
1987-Julius Erving of the Philadelphia 76ers scored 38 points to join Wilt Chamberlain and Kareem Abdul-Jabbar in the NBA's 30,000 point club.
1987--Top Hits
Nothing's Gonna Stop Us Now - Starship
I Knew You Were Waiting (For Me) - Aretha Franklin & George Michael
Don't Dream It's Over - Crowded House
"You've Got" the Touch – Alabama
1987 - Twenty-two cities in the central U.S. reported new record high temperatures for the date. Temperatures warmed into the 70s and 80s from the High Plains Region to the Mississippi Valley, with readings in the low 90s reported in the Southern Plains Region. Tulsa OK hit 92 degrees.
1991-The Dow-Jones Index of 30 major industrial stocks topped the 3,000 mark for the first time.


1996--San Francisco: A new brass plaque was being forged for the Pioneer Monument that reads:
With their efforts over in 1934, the missionaries left behind about 56,000 converts
- and 150,000 dead. Half the original native American population had perished
during this time from diseases, armed attacks and mistreatment
--------------------------------------------------------------

Baseball Poem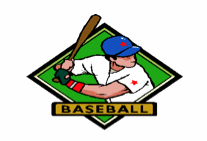 THIS IS THE DAY
by Tim Peeler
When every relationship and previously
Understood concept feels tenuous.
Albeit the gravity grows weak
And the voices that rise
Are not the sanguine few
You remember as wise, the coaches
That actually "knew" something
Beyond the roar of their anger-
Now your days on the field
Are gone or have slipped
Into the churn and become
Sweet buttered memories,
Not the indecisive hell
Of rounding second not knowing
Where the ball was and the
Third base coach hollering
At a player on the bench
While they trapped you in
A rundown.
You recall
The running outfield catches
Of a sunny childhood, not the
Dark liner lost in the lights till
It roared toward you
Like a car with one headlight.
Memory is the shaky tightrope
You wrap your dreams around;
And faith in the past, the balance
To get you through this day.
From
"Waiting for Godot's First Pitch."
with permission of the author
www.mcfarlandpub.com
--------------------------------------------------------------

SuDoku
The object is to insert the numbers in the boxes to satisfy only one condition: each row, column and 3x3 box must contain the digits 1 through 9 exactly once. What could be simpler?
http://leasingnews.org/Soduku/soduko-main.htm
--------------------------------------------------------------

Daily Puzzle
How to play:
http://www.setgame.com/set/puzzle_frame.htm
Refresh for current date:
http://www.setgame.com/set/puzzle_frame.htm
--------------------------------------------------------------


http://www.gasbuddy.com/
http://www.gasbuddy.com/GB_Map_Gas_Prices.aspx
http://www.gasbuddy.com/GB_Mobile_Instructions.aspx
--------------------------------------------------------------

Weather
See USA map, click to specific area, no commercials
--------------------------------------------------------------

Traffic Live---
Real Time Traffic Information
You can save up to 20 different routes and check them out with one click,
or type in a new route to learn the traffic live
--------------------------------