Friday, August 24, 2018
Today's Equipment Leasing Headlines
Senator Glazer's SB 1235 Moves Forward
with Minor Changes
By Tom McCurnin, Leasing News Legal Editor
Companies who notify lessee in advance
of lease expiration
New Hires/Promotions in the Leasing Business
and Related Industries
Leasing Industry Ads---Help Wanted
Byline Financial Group
July Leasing/Finance Business Down 10% in July
Reports Equipment Leasing and Finance Association
Leasing/Finance/Business Loan Schools
Several Have Many Long Term Programs
FDIC-Insured Institutions Reported $60.2 Billion
in Second Quarter 2018
Christopher Robin/Madeline's Madeline
A Quiet Place/Isle of Dogs/Smitereens
Film/Digital Reviews by Leasing News' Fernando Croce
Sable Belgian Malinois Mix
San Bernardino County-Devore Shelter Adopt a Dog
deBanked Connect: San Diego, California
Thursday, October 4, 2018
News Briefs---
The Fed issues a dire warning about trade wars
"would pose a big threat to the economy"
Auto loan delinquency rate falls below 2008 levels
as borrowers' credit scores rise
Sears to close 46 more unprofitable Sears/Kmart stores
May 800 stores, last year 1,000, 2012: 4,000 stores
New home sales fall to 9-month low
decreased 1.75% to a seasonally adjusted annual rate of 627,000
Wells Fargo lays off 190 Rancho employees
as mortgage operations contract
Broker/Funder/Industry Lists | Features (wrilter's columns)
Top Ten Stories Chosen by Readers | Top Stories last six months
www.leasingcomplaints.com (Be Careful of Doing Business)
www.evergreenleasingnews.org
Leasing News Icon for Android Mobile Device
You May have Missed---
Poem
Sports Brief----
California Nuts Brief---
"Gimme that Wine"
This Day in History
SuDoku
Daily Puzzle
GasBuddy
Weather, USA or specific area
Traffic Live----
######## surrounding the article denotes it is a "press release," it was not written by Leasing News nor has the information been verified. The source noted. When an article is signed by the writer,
it is considered a "byline." It reflects the opinion and research of the writer.



Please send a colleague and ask them to subscribe. We are free
Email kitmenkin@leasingnews.org and in subject line: subscribe


[headlines]
--------------------------------------------------------------
Senator Glazer's SB 1235 Moves Forward
with Minor Changes
By Tom McCurnin
Leasing News Legal Editor
True Leases Not Included in Disclosure Requirements
(This article was first shown to the California Department of Business Oversight Press Media Department and then referred to the office of the bill's author, Senator Steve Glazer (D-Orinda). His office reported to Leasing News that the article was accurate regarding the legislation as well as the status of the bill itself. Editor)
California SB 1235
The much feared and much maligned California bill to require lenders to disclose interest rates was amended again August 21, 2018 with some minor, common sense amendments. The amendments are as follows:
• First, The Bill Incorporates the Commercial Code Definition of a True Lease. The Uniform Commercial Code has a familiar definition of a true lease versus a lease intended as security. Although the Financial Code already incorporates all definitions under the Commercial Code, the bill was amended to reflect that reality. Not a significant change. I rarely see a true lease.
• Second, The Bill Includes MCA Financing For Purposes of Disclosure. Obviously this industry did not do well in connection with their lobbying efforts. Where payments are made by daily ACH, figuring out an APR will be challenging but not impossible.
• Third, The Di Minimus Exception Was Solidified and Expanded Slightly for Disclosure. Occasional lenders may make a single commercial loan every year without disclosure. Other lenders making loans that are incidental to their business may make five loans a year without disclosure. I've never been able to understand what the term "incidental to their business" means.
• Fourth, The Definition of Provider Requires Disclosure. A "provider" is a person who arranges loans with a borrower, including a provider using an online lending platform. Providers must disclose interest rates. Although the definition is silent, wholly owned subsidiaries of banks are not covered under the Financial Code, so their captive brokers would not have to disclose. That said, most banks already give Regulation Z notice in commercial and consumer transactions.

• Fifth, Dollar Amounts for Disclosure Are Capped at $500,000. No change for this provision, and loans under $500,000 are subject to disclosure.
• Sixth, Expect Other States to Enact Similar Laws. California is a trend setter for laws, from products liability, free speech and labor laws. While many states will not follow California's lead, other states will enact similar laws to take the guessing game out of lease interest rates and make regulation consistent with regulations imposed on banks. This trend will occur until the industry submits to federal, preemptive regulation, which the present administration has vowed that should never occur.
The bottom line to these minor amendments is really nothing. The Bill continues more or less in its original form and is likely to be passed and signed into law. The fact is that this Bill will allow more informed choices by California borrowers, a stated goal of the Financial Code. Expect other states to enact similar laws.
Tom McCurnin is a partner at Barton, Klugman & Oetting in Los Angeles, California.
Tom McCurnin
Barton, Klugman & Oetting
350 South Grand Ave.
Suite 2200
Los Angeles, CA 90071
Direct Phone: (213) 617-6129
Cell (213) 268-8291
Email: tmccurnin@bkolaw.com
Visit our web site at www.bkolaw.com
Previous Tom McCurnin Articles:
http://www.leasingnews.org
Previous Tom McCurnin Articles:
http://www.leasingnews.org/Conscious-Top%20Stories/leasing_cases.html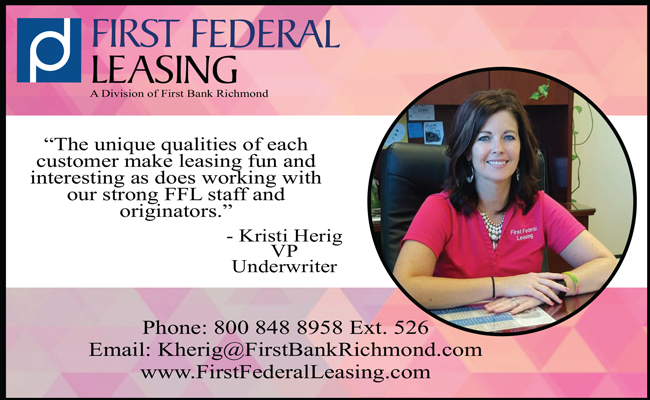 [headlines]
--------------------------------------------------------------
Companies who notify lessee in advance
of lease expiration
These companies do not use language to confuse or deceive, resulting in an automatic continuation of he lease for an additional twelve months of payments. They do not invoke the twelve months on a $1.00 purchase option or an Equipment Finance Agreement.
In its editorial of June 30, 2011, Leasing News recommended that the equipment lessor send a certified letter with return receipt; however, at this time, the acceptance of the word of the president of the company will be accepted until proven otherwise.
http://leasingnews.org/archives/Jun2011/6_30.htm#editorial


American Leasefund, Inc.
BancLease Acceptance Corporation
Bankers Capital
Equipment Finance
Black Rock Capital
BSB Leasing
Calfund
Capital Technology & Leasing, LLC
Cobra Capital, LLC
Dakota Financial, LLC
Direct Capital
eLease
Financial Pacific Leasing
First Midwest Equipment Finance
Forum Financial Services, Inc.
Gonor Funding
GreatAmerica Financial
Innovative Lease Services, Inc.



Lease-$mart
Madison Capital
Macrolease Corporation
Manufacturer's Lease Plans, Inc
(Microfinancial)/TimePayment
Navitas Lease Corp.
Northwest Leasing Company
P&L Capital Corporation
Pacifica Capital
Padco Financial Services
Pawnee Leasing Corporation
Southern California Leasing, Inc
Specialty Funding, Albuquerque, New Mexico
Standard Professional Services, LLC
TEAM Funding Solutions
Full List:
http://www.leasingnews.org/Pages/lease_expiration.html

[headlines]
--------------------------------------------------------------
New Hires/Promotions in the Leasing Business
and Related Industries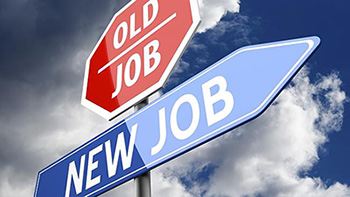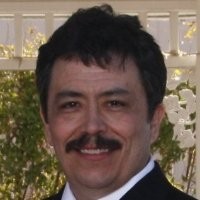 Dan Burgos, CLFP, was promoted to Vice President of Credit, Ascentium Capital, Kingwood, Texas. He joined the firm August, 2011, as Credit Analyst; promoted, January, 2012, Assistant Vice President, Credit. Previously, he was Credit Analyst, Main Street Bank (June, 2005 - August, 2011); Salesman, Deerbrook Forest Chrysler Jeep (February, 2004 - May, 2004); Sales Rep/Technical Support, BasiCorp, Inc. (August, 1998 - January, 2004); Food and Beverage Manager, Grand Hyatt Santiago (February, 1997 - July, 1998); Food and Beverage Director, Marbella Resort (January, 1996 - January, 1997); English Teacher, Institution de Ingles Sam Marsali (August, 1993 - December, 1995); Owner, Elmo's Sports Bar and Grill (September, 1986 - July, 1993). Education: Montana Tech of the University of Montana. BS Business Administration, Finance, Computer Science. (1982 - 1985). Activities and Societies: President of the university's Association of Business. Professionals: Public Relations Officer for the university's International Club; Public Relations Representative for Butte Arts Council (City of Butte, MT); Junior Achievement Advisor. Sam Houston State University, Business Computers (1980 - 1982). https://www.linkedin.com/in/danburgos/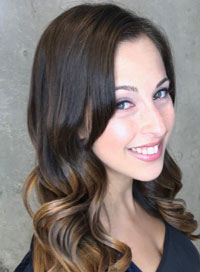 Stacy Greenblatt was hired as Senior National Account Manager, Neumann Finance Company, Morristown, Pennsylvania. She continues as Real Estate Salesperson, RE/MAX (January, 2008 - Present). Prior, she was at Marlin Business Services, starting as Business Development Manager, July, 2012; promoted, January, 2015, National Sales Manager; promoted, August, 2015, Senior Business Development Manager, Healthcare. Prior, she was Long-Term Substitute Teacher, Vineland Public Schools (January, 2008 - March, 2011). Education: Richard Stockton College of New Jersey. Bachelor's Degree, Teacher Education. (2008 -2009). Program Distinction (Straight A's). Thomas Edison State College. Bachelor's degree, Communications (2007). The George Washington University, Journalism and Electronic Media (2003 - 2006).
https://www.linkedin.com/in/%E2%9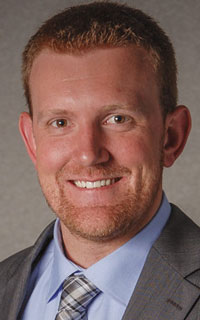 Tyler M. McDermott was promoted to Director of Operations, GreatAmerica Financial Services, Cedar Rapids, Iowa. He joined the firm September, 2012, as Credit Analyst; promoted April, 2014, Comprehensive Corporate Credit Analyst (April, 2014 - May, 2016); promoted, May, 2016, Credit Analyst, Team Leader, Field Sales East. Previously, he was Project Specialist Intern, Prudential Financial (June, 2012 - September, 2012); Furniture Department Supervisor, Stuff Etc. (February, 2009 - June, 2012); Summer Management Intern, Staff (June, 2011 - August, 2011). University of Iowa, Bachelor of Business Administration (BBA), Finance, General. Finance courses completed include Financial Accounting, Managerial Accounting, Computer Analysis, Financial Management, Financial Accounting Reporting. Cascade.
https://www.linkedin.com/in/tyler-m-mcdermott-abb50a4a/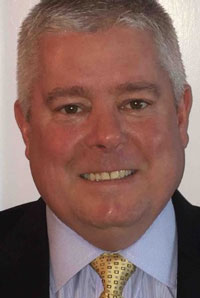 Christopher McManus was hired as Senior Vice President, Business Development, Investors Bank, Plymouth Meeting, Pennsylvania. Previously, he was Senior Vice President, Peapack Capital, Sales Equipment, Finance and Leasing, Peapack-Gladstone Bank Private Banking (April, 2017 - July, 2018): Senior Vice President, Sales Equipment Finance and Leasing, Santander Bank, N.A. (December, 2015 - April, 2107); Senior Vice President, Sales, Equipment Finance and Leasing, Citizens Financial Group, Inc (January, 2002 - December, 2015); Vice President, Sales, Equipment Finance and Leasing,
Citizens Financial Group, Inc. (January, 2015 - April, 2017); Vice President, Sales, Equipment Finance and Leasing, U.S. Bank (August, 2001 - December, 2001); Vice President, Sales, Equipment Finance and Leasing, Mellon US Leasing (January, 2000 - June, 2001). He joined GE Capital, January, 1994, as Vice President, Credit Underwriting; promoted September, 1995, Vice President, Sales, Equipment Finance and Leaisng. Prior, he was Credit Underwriter, First Fidelity Bank (January, 1993 - December, 1993); Senior Collections Analyst, First Fidelity Equipment Leasing Group, Inc. (June, 1991 - December, 1992). Education: Temple University, BBS (1968 - 1991). Father Judge High School.
https://www.linkedin.com/in/chris-mcmanus-lease-finance/
[headlines]
--------------------------------------------------------------
Help Wanted
[headlines]
--------------------------------------------------------------
July Leasing/Finance Business Down 10% in July
Reports Equipment Leasing and Finance Association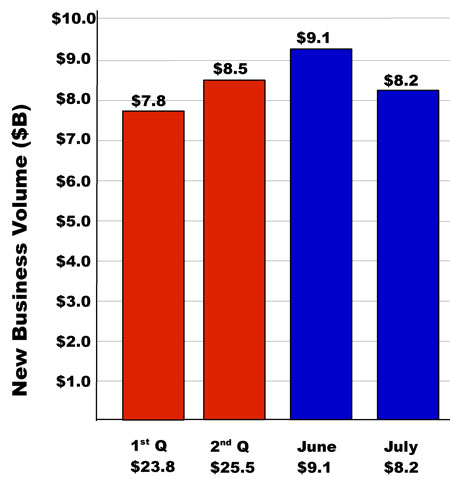 (Chart: Leasing News)
The Equipment Leasing and Finance Association's (ELFA) Monthly Leasing and Finance Index (MLFI-25) reported overall new business volume was $8.2 billion for July, 2018.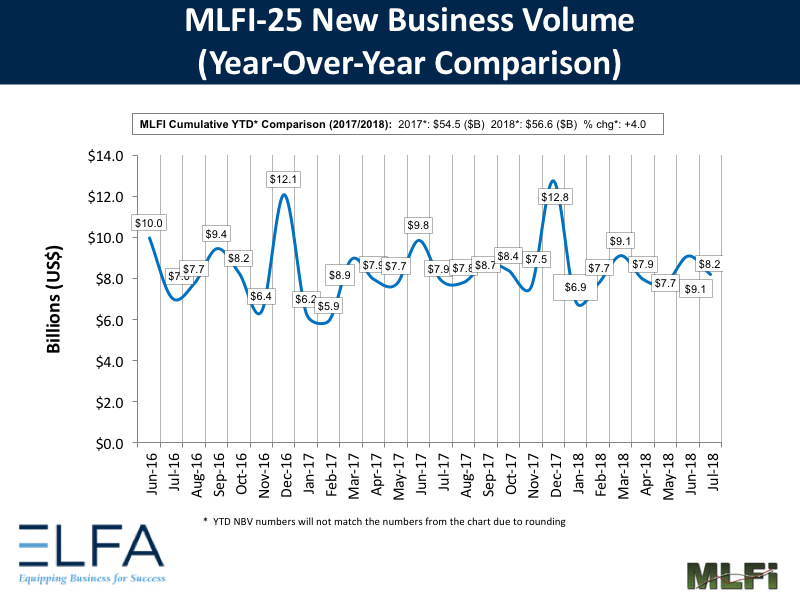 click to make larger
(Chart: ELFA)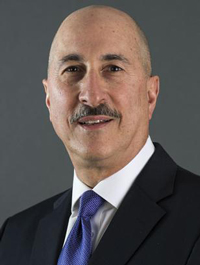 ELFA President and CEO Ralph Petta said, "End-of-summer volume remains steady in the face of slowly rising interest rates and trade and tariff concerns in some pockets of the economy. Fundamentals in the economy also remain steady, featuring solid second quarter growth, low unemployment, a gravity-defying equities market and continued optimism in much of the business community borne out of tax legislation enacted last year.
"As we enter the late summer months, industry observers will be keeping a close eye on changes in credit markets as well as a flattening of the yield curve in the broader bond market, either of which could have implications for the economy in general, and the equipment finance space in particular."
The ELFA MLFI-25 noted receivables over 30 days were 1.90 percent, up from 1.40 percent the previous month and up from 1.40 percent the same period in 2017. Charge-offs were 0.31 percent, down from 0.33 percent the previous month, and down from 0.35 percent in the year-earlier period.
Credit approvals totaled 76.2 percent in July, up from 75.8 percent in June. Total headcount for equipment finance companies was up 0.6 percent year over year. During 2017, headcount was elevated due to acquisition activity at an MLFI reporting company.
Separately, the Equipment Leasing & Finance Foundation's Monthly Confidence Index (MCI-EFI) in August is 60.7, falling from the July index of 62.8.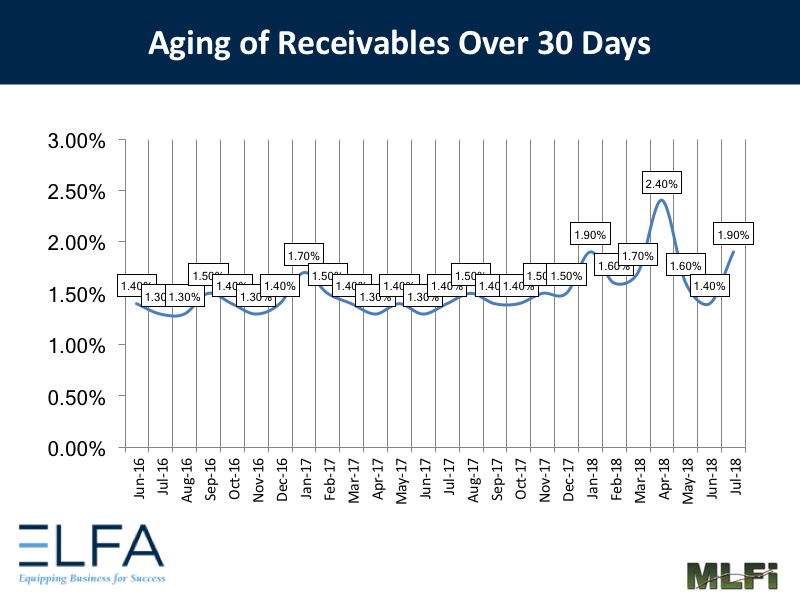 click to make larger
(Charts: ELFA)


[headlines]
--------------------------------------------------------------
Leasing/Finance/Business Loan Schools
Several Have Many Long Term Programs
(For our "Financial and Sales Training" list, please click here)
--------------------------------------------------------
Commercial Capital Training Group
(January, 2009)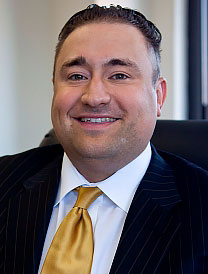 Kris Roglieri
Founder and CEO
https://www.linkedin.com/in/kris-roglieri-0251152
Commercial Capital Training is headquartered in Albany, New York. The group also has three offices, in New York City, Rochester, New York and Orlando, Florida, with 30 employees, according to their web site. The company is also proud to have made Inc. Magazine's "Inc. 5000" last year as one of America's fastest growing companies.
Founded by Kris Roglieri, CEO, and according to the web site, classes
are taught by him and over 45 participating lenders. The group has educated "600 finance entrepreneurs the ability to own and operate their very own commercial finance businesses." Mr. Roglieri also owns two commercial lending institutions which graduates can work with: Durham Commercial Capital which serves as a direct lender as a non-recourse factoring institution and Prime Commercial Lending, which serves as a direct lender funding merchant cash advances and commercial real estate transactions.
There are many testimonials on the website. Leasing News contacted
several at random, and here is a typical response received:
"I am a grad and I am a Raving Fan of the team at CCTG. I graduated in December 2013 and they still support me today just as they did when I first went through the training. Our company would not be where we are today if not for the training and support provided from the team at CCTG."
Terry Luker
Senior Partner
Alternative Capital Funding Solutions
Commercial Capital Training Offers Two Programs:
Signature Gold Program - $25,000
"A 7-day Comprehensive Training Held in Our Albany, NY Headquarters Taught by Our Founder and CEO, Kris Roglieri… Our commercial finance training course and finance entrepreneur start-up program has been established in a time when banks are lending less to business owners and alternative funding businesses are emerging to fill the lending gap that exists among businesses of all sizes.0
"We also offer entrepreneurs interested in focusing more on their business an elite Platinum Program that includes and expanded marketing package, lead generation for two years, your very own commercial finance product and more."
http://www.commercialcapitaltraining.com/finance-program/your-investment/gold-program
Elite Platinum Package - $65,000
"Some of the highlights to this package are real time exclusive leads every month for the first 2 years of your business, marketing for the life of your business and a private label financing product that your company can offer. All of this will be managed and executed by a marketing company that truly knows your business. In fact, it is the world's only dedicated finance-specific digital marketing agency, The Finance Marketing Group. http://finance http://www.commercialcapitaltraining.com/finance-program/your-investment/platinum-program/marketing.com/
Roglieri has also founded "an association for today's modern commercial loan broker called the National Alliance of Commercial Loan Brokers (NACLB). Unlike other conferences and associations, the NACLB is focused on today's modern diversified commercial loan broker promoting several business financing products as well as commercial real estate finance products. We had our first ever conference last year at the Red Rock Casino in Las Vegas and over 400 commercial loan brokers attended and was very successful for a first time conference." www.naclb.net

Creating Successful Entrepreneurs in Capital Markets
https://www.youtube.com/user/CommercialCapitalTG
Commercial Capital Training Websitehttp://www.commercialcapitaltraining.com/
Contact Information:
Mike Geisler | Sr. Vice President Of Enrollment
mike@commercialcapitaltraining.com
Commercial Capital Training Group
90 State Street, Suite 1500, Albany, NY 12207
Office: (518) 244-8006 / Fax: (518) 694-0527
--------------------------------
Global Financial Training Program
Over 35 Years of Experience Financing Businesses
Program Cost: $19,950.00
Phil Dushey
President & CEO
In 2001, Global Leasing founder Phil Dushey created a new company to train independent entrepreneurs who want to enter the lucrative field of business financing. Global Financial Training Program teaches all aspects of finance including Equipment Leasing, Accounts Receivable Financing, Cash Advance, Commercial Real Estate, SBA Loans and much more. Phil's students have found great success with his program.
Mr. Dushey is a founding member of the National Association of Equipment Leasing Brokers. He has been a member and speaker at many leasing organizations for several years. He is also a founding member of the leasing news advisory board.
Global Financial Training Program provides students with everything they need to start making money immediately after four days of training. As a full-service finance company you will provide a valuable service for business owners that have difficulty getting financing from their local banks. The banks are turning down over 90% of business loan applications and you can approve at least 50% of the turndowns. After the training at their offices in New York City trainees are instantly approved with over 25 lenders, get a custom designed website, stationery package, 1000 leads and enough marketing to have their phones ringing the first week after the training and much more... It's easier than you think to fulfill your dreams of independence, living the life you deserve and enjoying the prestige of owning your own company.
You don't need prior experience. All you need is the desire to be your own boss, the ability to learn, good people skills, and a passion to succeed and make a lot of money.
How much, is up to you...
Philip Dushey
President & CEO
Global Financial Services
1 State Street, 21st Floor
New York NY 10004
Email phil@gbtsinc.com
www.globalfinancialtrainingprogram.com
Phone: 212-480-4900
The Global Group of independently owned companies are:
Global Financial Services | www.globaleasing.com
We have been actively providing financial services for 35 years
Global Church Financing | www.globalchurchfinancing.com
One of the largest independent companies financing equipment for churches nationwide
Global Financial Training Program | www.globalfinancialtrainingprogram.com
The oldest and most comprehensive training program for people who want to own their own finance company
Mr. Dushay is also on the Leasing News Advisory Board
http://www.leasingnews.org/Advisory%20Board/Dushay_Phil.htm
Moving America Forward is a business television show hosted by William Shatner, anchored by Doug Llewellyn. On this episode we talk to Phil Dushey about his business opportunity and Global.
---------------------------------------------------------------
Program Cost: $18,500
Overview
Wheeler Business Consulting L.L.C. provides training and continuous support to individuals seeking to enter the leasing/financing industry. The leasing/financing industry provides much needed funds to businesses looking to acquire essential equipment. Entrepreneurs nationwide are originating equipment financing and leasing transactions assisting small, medium and large companies. It is estimated that 80% of all businesses have leased equipment and that nearly one-third of all equipment purchased by corporations is funded by independent finance and leasing agreements.
There are tremendous opportunities to enter the leasing/financing industry. There are few barriers to entry. Individuals who are properly trained, who are networked with local, regional and national funding sources can arrange transactions for their corporate clients in the range of a few thousand dollars to multi-million dollars.
As with most businesses, the establishment of a lease brokering operation is a long term proposition. However, with the proper training, support and encouragement, an individual can start making above average incomes relatively quickly. Within two to five years an individual should expect to generate an income which is well in the six figure range.
With quality training, individuals will be able to offer consistent, high spirited customer service to their commercial clients. Successful lease brokers can build a business from a small home based operation to a full service office in a relatively short period of time.
My goal is to share my thirty plus years of industry experience with others who are serious about learning and succeeding in the leasing/financing industry.
Contact Information:
Wheeler Business Consulting LLC 1314 Marquis Ct.
Fallston, Maryland 21047
Phone: 410-877-0428
Fax: 410-877-8161
email: scott@wheelerbusinessconsulting.com

Website: www.wheelerbusinessconsulting.com
[headlines]
--------------------------------------------------------------
##### Press Release ############################
FDIC-Insured Institutions Reported $60.2 Billion
in Second Quarter 2018

Community Bank Net Income Increases to $6.5 Billion
Quarterly Net Income Rose 25.1 Percent Over Second Quarter 2017 Income, Led by Higher Net Operating Revenue and a Lower Effective Tax Rate
Community Bank Net Income Increased 21.1 Percent from the Second Quarter of 2017
Margins Increased as Average Yields Outpaced Growth in Funding Costs
Loan Balances Expanded 4.2 Percent from Second Quarter 2017
Noncurrent Loan Rate Declined, While Net Charge-Off Rate Remained Stable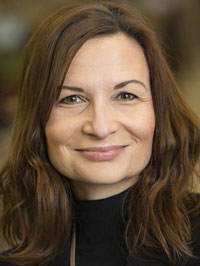 FDIC Chairman Jelena McWilliams, said, ""The banking industry experienced continued improvement in net interest income, noninterest income and loan performance this quarter. However, the interest-rate environment coupled with competitive lending conditions have led to heightened exposure to interest-rate, liquidity, and credit risks.
"The industry must continue to position itself to be resilient through economic cycles."
Commercial banks and savings institutions insured by the Federal Deposit Insurance Corporation (FDIC) reported aggregate net income of $60.2 billion in the second quarter of 2018, up $12.1 billion (25.1 percent) from a year ago. The improvement in earnings was attributable to higher net interest income and a lower effective tax rate. Financial results for the second quarter of 2018 are included in the FDIC's latest Quarterly Banking Profile released today.
Of the 5,542 insured institutions reporting second quarter financial results, more than 70 percent reported year-over-year growth in quarterly earnings. The percent of unprofitable banks in the second quarter declined to 3.8 percent from 4.3 percent a year ago.
"The banking industry once again reported positive results for the quarter," McWilliams said. "Net income rose through higher net interest income as well as noninterest income. Loan growth was experienced in all major loan portfolios, while loan performance continues to improve. Lastly the number of 'problem banks' continued to fall. Community banks also reported a solid quarter with loan growth and a net interest margin that exceed the overall industry."
"It is worth noting that the current economic expansion is the second longest on record, and the nation's banks are stronger as a result. The competition to attract loan customers will be intense, and it will remain important for banks to maintain their underwriting discipline and credit standards."

Highlights from the Second Quarter 2018 Quarterly Banking Profile
Industry Net Income Rose 25.1 Percent over the Past 12 Months, Led by Higher Net Operating Revenue and a Lower Effective Tax Rate: Quarterly net income totaled $60.2 billion for the second quarter, up $12.1 billion (25.1 percent) from a year ago. Higher net interest income and noninterest income, coupled with a lower effective tax rate, contributed to the increase in industry's net income. The average return on assets increased to 1.37 percent, up from 1.13 percent in the second quarter of 2017.
Community Bank Net Income Increased 21.1 Percent from Second Quarter 2017: In the second quarter, 5,111 insured institutions identified as community banks reported $6.5 billion in net income, an increase of $1.1 billion (21.1 percent) from a year earlier. Higher net operating revenue and a lower effective tax rate boosted second-quarter net income. Net operating revenue rose by $1.8 billion (8 percent) from the second quarter of 2017, led by higher net interest income (up $1.6 billion, or 9 percent) and noninterest income (up $201.9 million, or 4.5 percent). Loan-loss provisions declined by $193.5 million (22.5 percent), while noninterest expenses were $934.2 million (6.6 percent) higher.
Margins Increased as Average Yields Outpaced Growth in Funding Costs: Net interest income was $134.1 billion in the second quarter, up $10.7 billion (8.7 percent) from a year ago, the largest annual dollar increase ever reported by the industry. More than four out of five banks (85.1 percent) reported an improvement in net interest income from a year earlier. The average net interest margin increased to 3.38 percent from 3.22 percent in the second quarter of 2017, as average asset yields increased more rapidly than average funding costs.
Noninterest Income Increased 2 Percent from a Year Ago: Noninterest income of $68.1 billion, increased by $1.3 billion (2 percent) from the second quarter of 2017. The annual increase was led by higher servicing fees, fiduciary activities, and net gains on the sale of other assets.
Loan Balances Expanded 4.2 Percent from the Second Quarter of 2017: Loan and lease balances increased by $104.3 billion (1.1 percent) from the first quarter of 2018, as all major loan categories registered growth. Over the past 12 months, loan and lease balances grew by 4.2 percent, a slight decline from the 4.9 percent annual growth reported last quarter.
The Noncurrent Loan Rate Declined, While Net Charge-Off Rate Remained Stable: The amount of loans that were noncurrent — 90 days or more past due or in nonaccrual status — declined by $7.7 billion (6.8 percent) during the first quarter. The largest declines in noncurrent balances were for residential mortgages (down $5.2 billion, or 9.7 percent) and commercial and industrial loans (down $1.2 billion, or 6.8 percent). The average noncurrent loan rate declined to 1.06 percent from 1.15 percent in the first quarter of 2018. Net charge-offs increased by $446.4 million (4 percent) from a year earlier, led by a $918.9 million (12.8 percent) increase in net charge-offs for credit cards. The average net charge-off rate (0.48 percent) remained stable from a year ago.
The "Problem Bank List" Continued to Decline: The FDIC's Problem Bank List shows a decline from 92 to 82 banks during the quarter, the lowest number since the fourth quarter of 2007. Total assets of problem banks declined from $56.4 billion in the first quarter to $54.4 billion. Other notable bank activity during the quarter included merger transactions that absorbed 64 institutions, two new charters were opened, and no banks failed.
The Deposit Insurance Fund's Reserve Ratio Increased to 1.33 Percent: The Deposit Insurance Fund (DIF) balance rose by $2.5 billion during the second quarter, to $97.6 billion on June 30, driven by assessment income. The DIF reserve ratio of 1.33 percent rose from 1.30 percent at the end of the last quarter. Estimated insured deposits increased by 0.3 percent from the previous quarter and 4.5 percent from a year ago.
Congress created the Federal Deposit Insurance Corporation in 1933 to restore public confidence in the nation's banking system. The FDIC insures deposits at the nation's banks and savings associations, 5,542 as of June 30, 2018. It promotes the safety and soundness of these institutions by identifying, monitoring and addressing risks to which they are exposed. The FDIC receives no federal tax dollars—insured financial institutions fund its operations.
### Press Release ############################
[headlines]
--------------------------------------------------------------
Fernando's View
By Fernando F. Croce
Dramas both poignant ("Christopher Robin") and arresting ("Madeline's Madeline") come to theaters, while DVD releases include suspense ("A Quiet Place"), fanciful animation ("Isle of Dogs") and a scrappy indie classic ("Smithereens").
In theaters: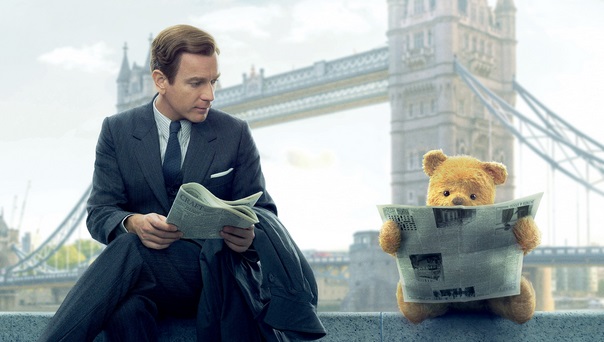 Christopher Robin (Walt Disney Studios): After exploring the origins of Peter Pan in "Finding Neverland," versatile director Marc Forster ("Monster's Ball") turns his attention to A.A. Milne's beloved characters in this wistful drama. Taking a note from Steven Spielberg's "Hook," the plot follows Christopher Robin, once a boy with fanciful childhood friends but now a serious family man in London (played by Ewan McGregor). Into his life enters Pooh the Bear (voiced by Jim Cummings), who needs his help to find the rest of the forest gang, including Tigger and Eeyore. Getting away from his quotidian worries to track down his pals, Christopher gradually realizes how much he misses the simple joys of his youth. Cozily old-fashioned, the movie exudes warmth and a poignancy that sneaks up on the audience.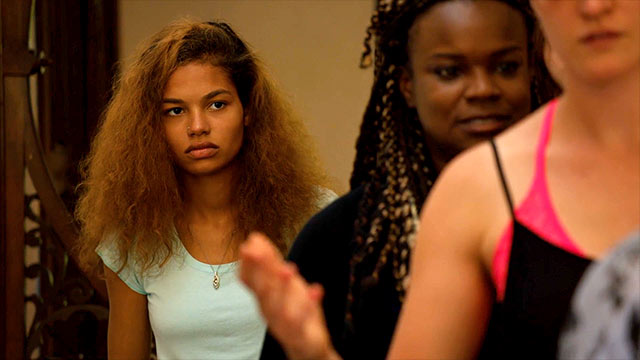 Madeline's Madeline (Oscilloscope Laboratories): Art and life are braided arrestingly in this fascinating drama from director-actress Josephine Decker ("Thou Wast Mild and Lovely"). Madeline (Helena Howard) is a teenaged girl who, recently released from a psychological ward, is looking for ways to alleviate her traumas and anxieties. She finds an outlet with drama therapy with a troupe that specializes in turning emotional experiences into theatrical pieces. Madeline soon finds herself torn between the group's director Evangeline (Molly Parker) and her own concerned mother (Miranda July). Can she walk the line between reality and fantasy, or will her fragile condition cause it to snap? Densely layered with increasingly blurred states of mind, Decker's film is a challenging but richly rewarding cinematic enigma.

Nextflix Tip: With her new film "Madeline's Madeline" opening to critical acclaim, take a moment to check out Netflix for the previous efforts from talented director Josephine Decker: "Butter on the Latch" (2013), "Thou Wast Mild and Lovely" (2014), and "Flames" (2017).
On DVD:
On DVD: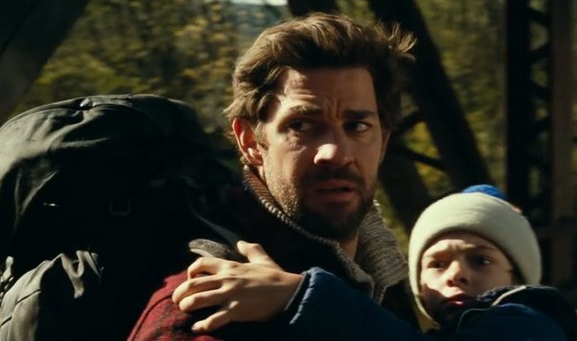 A Quiet Place(Paramount Pictures): Best known for his goofy supporting role in the show "The Office," John Krasinski surprises audiences with this tense suspense thriller, which he stars in as well as directed. Krasinski plays Lee Abbott, the head of a family scavenging for survival in a near future in which humanity is under attack by marauding creatures. Because the creatures have a developed sense of hearing to make up for their lack of eyes, Lee and his pregnant wife Evelyn (Emily Blunt), deaf daughter Regan (Millicent Simmonds) and son Marcus (Noah Jupe) have to move through the terrain in complete silence. They use sign language to communicate with each other, though their refuge becomes less safe as Evelyn goes into labor. An exercise in visual storytelling that should grip viewers from beginning to end.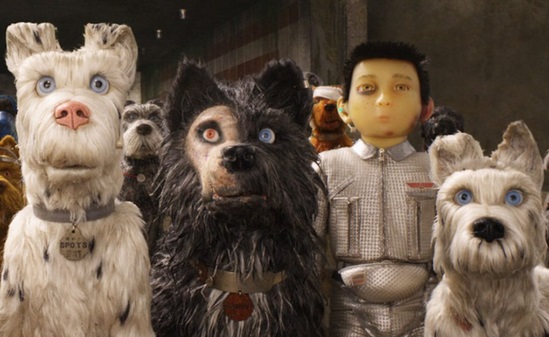 Isle of Dogs(Fox Searchlight Pictures): A specialist in obsessively detailed private worlds, Wes Anderson ("The Great Budapest Hotel") returns to animation with this visually meticulous fantasy, set in a futuristic Japan. When a canine virus spreads through the fictional town of Megasaki, it is decided that all dogs must be banished to an isolated heap known as Trash Island. Among them is Spots (voiced by Liev Schreiber), whose young owner Atari (Koyu Rankin) is determined to rescue him. Once in Trash Island, however, the boy finds himself surrounded by other dogs, including Boss (Bill Murray), Rex (Edward Norton), and Nutmeg (Scarlet Johansson). Can the pooches put their own fighting aside and join forces to embark on a journey to save the land? A one-of-a-kind treat for Anderson fans.
Smithereens (Criterion): A talented filmmaker's feature debut as well as a valuable snapshot of a scrappy time and place, Susan Seidelman's 1982 drama gives an intriguing glimpse into the New York City punk scene. Our guide in this gritty territory is Wren (Susan Berman), a teenager determined to reinvent herself after leaving her old New Jersey life behind. She finds company in the riotous world of clubs with Paul (Brad Rinn). When he proves to be a bit too nice for her wild tastes, however, Wren switches her attention to Eric (Richard Hell), a rocker with eyes on the big time. Though rougher than Seidelman's better-known "Desperately Seeking Susan," the film is a similarly colorful portrait of a young woman's unlikely fantasies and relationships, and a staple of early American indies.
[headlines]
--------------------------------------------------------------
Sable Belgian Malinois Mix
San Bernardino County-Devore Shelter Adopt a Dog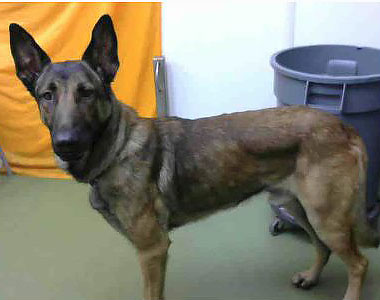 ID#A701530
Male
Two Years Old
For more information about this animal, call:
San Bernardino County - Devore Shelter at (909) 386-9820
Ask for information about animal ID number A701530
Devore Animal Shelter
19777 Shelter Way
San Bernardino, CA 92407
Hours of Operation:
Monday, Tuesday, Thursday, Friday:
10:00am – 6:30pm
Wednesday:
10:00am – 7:00pm
Saturday and Sunday:
10:00am – 5:00pm
http://wp.sbcounty.gov/dph/programs/acc/devore-shelter/

Adopt a Pet
http://www.adoptapet.com/
[headlines]
--------------------------------------------------------------

Whether you are going to another conference this month, and particularly if you are not, you are invited to attend "a little bit of formal networking, a few speakers, and then 2 and a half hours or so on the rooftop of the Andaz with an open bar and appetizers," says Editor and Publisher of DeBanked Shawn Murray.
3:00 PM - 8:00 PM PDT
Andaz San Diego
a concept by Hyatt
600 F Street
San Diego, CA 9210
At the Andaz in San Diego, deBanked will bring together brokers, funders, and folks from the MCA and small business lending industry for an evening of education, networking, and cocktails. Register: Space is Limited

https://www.eventbrite.com/e/debanked-connect-san-diego-tickets-46168812160

[headlines]
--------------------------------------------------------------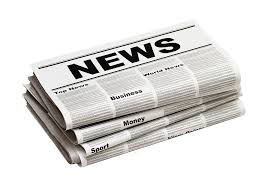 News Briefs----
The Fed issues a dire warning about trade wars
"would pose a big threat to the economy"
https://money.cnn.com/2018/08/22/news/economy/federal-reserve-interest-rates-august-minutes/index.html
Auto loan delinquency rate falls below 2008 levels
as borrowers' credit scores rise
http://www.autonews.com/article/20180822/FINANCE_AND_INSURANCE/180829894/auto-loan-delinquency-rate-falls-below-2008-levels-as-borrowers
Sears to close 46 more unprofitable Sears/Kmart stores
May 800 stores, last year 1,000, 2012: 4,000 stores
https://www.stltoday.com/business/local/sears-holdings-to-close-more-unprofitable-sears-and-kmart-stores/article_dbdd6f20-6f33-5143-9c81-a99910d20c50.html
New home sales fall to 9-month low
decreased 1.75% to a seasonally adjusted annual rate of 627,000
https://www.cnbc.com/2018/08/23/us-july-new-home-sales-fall-to-9-month-low.html
Wells Fargo lays off 190 Rancho employees
as mortgage operations contract
https://www.sacbee.com/news/business/article217240150.html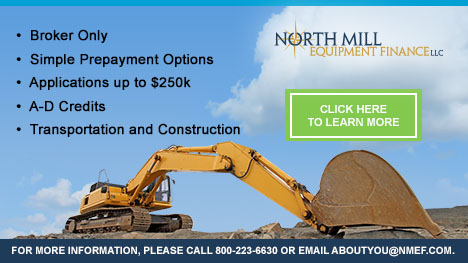 [headlines]
--------------------------------------------------------------


You May Have Missed---
Verizon says throttling firefighters wasn't about net neutrality
— was it?
https://www.theverge.com/2018/8/23/17772904/verizon-net-neutrality-firefighter-throttling
[headlines]
--------------------------------------------------------------
whiskey moon
Frank says the full moon
is for whiskey,
spits tobacco to punctuate
his short sentences,
hours sipping, replaying
his career in slow motion,
oiling the first baseman's mitt,
then spreading it carefully
to catch the milky light,
frank says it softens the leather,
I say it embalms the memory.
These come from a soft cover 128 pages
with index published by www.mcfarlandpub.com
( they take two weeks to send, but you are helping
this company stay alive, or you can buy from
Amazon, for the same price, but perhaps faster
delivery. While they are all mostly baseball,
some are not. He is a unique American poet.
He lives in Hickory, North Carolina.
[headlines]
--------------------------------------------------------------

Sports Briefs---
Ranking the five most and least enviable QB situations in the NFL
http://www.nfl.com/news/story/0ap3000000950275/article/ranking-the-five-most-and-least-enviable-qb-situations-in-the-nfl
Simone Biles outperforming USA Gymnastics
https://www.sfchronicle.com/news/article/Simone-Biles-outperforming-USA-Gymnastics-13175629.php
No one is sleeping on the Chargers
— even if they haven't won AFC West in nine years
https://www.usatoday.com/story/sports/nfl/columnist/bell/2018/08/23/chargers-sleepers-hype-philip-rivers-playoffs-los-angeles/1072094002/
[headlines]
--------------------------------------------------------------


California Nuts Briefs---

California net neutrality bill advances to Assembly
https://www.mercurynews.com/2018/08/22/california-net-neutrality-bill-advances-to-assembly/
[headlines]
--------------------------------------------------------------



"Gimme that Wine"

http://www.youtube.com/watch?v=EJnQoi8DSE8
Sebastiani comes back to Sonoma Valley winery founded by his family
https://www.pressdemocrat.com/business/8656993-181/sebastiani-comes-back-to-sonoma
The lost civilization of California wine - The Original Cult Wine
https://www.sfchronicle.com/wine/article/The-lost-civilization-of-California-wine-13174708.php
Napa wine M&A market remains 'robust'
despite rising vineyard, grape prices
https://www.northbaybusinessjournal.com/northbay/napacounty/8639941-181/napa-wine-vineyard-mergers-acquisions
Chilean Cabernet Sauvignon searches for new terroir
http://www.andeswines.com/chilean-cabernet-sauvignon-searches-for-new-terroir/
Iconoclastic Magazine Publisher Marvin Shanken
Adapts In a New Era of Media
https://www.forbes.com/sites/tonysilber/2018/08/22/iconoclastic-magazine-publisher-marvin-shanken-adapts-in-a-new-era-of-media/#1029c5374353
Wine Prices by vintage
http://www.winezap.com
http://www.wine-searcher.com/
US/International Wine Events
http://www.localwineevents.com/
Leasing News Wine & Spirits Page
http://two.leasingnews.org/Recommendations/wnensprts.htm

[headlines]
----------------------------------------------------------------
This Day in History
1675 - Catholic holy orders were conferred by Gabriel Diaz Vara Calderon, Bishop of Santiago de Cuba, on a visit to St. Augustine, FL. Minor orders were conferred on seven candidates.
http://www.tfn.net/~mpna/prehistory.htm
http://www.oah.org/pubs/magazine/spanishfrontier/cowdrey-document.html
http://www.oah.org/pubs/magazine/spanishfrontier/mcewan.html
http://www.xxicentury.org/HCA/Tutorial/Tutorial_3.html
(see age of missions: )
http://www.vernonjohns.org/nonracists/jxfoundr.html
http://www.catholic-hierarchy.org/bishop/bdiazv.html
http://drbronsontours.com/staugustinetimeline.htm
1676 - The first court-martial in a colony was held in Newport, RI by Governor Walter Clarke, Deputy Governor John Crayton and their assistant, Edmund Calvary, who was the attorney general. Quanpen, a Native American sachem, also known as Sowagonish, was found guilty of participation in King Philip's War against the colonists and was ordered shot on August 26. Others who had participated in the war were sentenced to various penalties.
1682 - The Duke of York awarded Englishman William Penn the three "lower counties" in the American colonies which later became the state of Delaware.
(Lower half of:
http://memory.loc.gov/ammem/today/aug24.html
)
http://www.williampenn.org/
1718 - New Orleans was founded by French settlers from Canada and France. The Canadians generally brought their wives and families with them. French officers, however, usually younger sons of nobility, refused to marry below their rank, inspiring the plea of one of the early governors to France: "Send me wives for my Canadians, they are running in the woods after Indian girls." Thus Cajuns were born. By the way, Creole means "native," born in Louisiana and has nothing to do with race. Cajun is an aberration of Acadian, from whence in Canada they came.
http://www.cajunculture.com/
1781 - A small force of Pennsylvania militia was ambushed and overwhelmed by an American Indian group, which forced George Rogers Clark to abandon his attempt to attack Detroit.
1814 - British forces invaded and raided Washington, DC for two days, burning the Capital, the president's house and most other public buildings. President James Madison and other high US government officials fled to safety until British troops (not knowing the strength of their position as military is in disarray) departed the city two days later. They set the fires in retaliation for the American burning of the parliament building in York (Toronto), the capital of Upper Canada.
1851 - The San Francisco Committee of Vigilance broke down the jailhouse doors, kidnapped the prisoners, and hanged Whittaker and McKenzie from the second story of the Committee's rooms. Sam Brannan addressed the crowd after the hangings.
1853 - First potato chips prepared by Chef George Crum, Saratoga Springs, NY. Crum was a Native American/African-American chef at the Moon Lake Lodge resort in Saratoga Springs, New York, USA. French fries were popular at the restaurant and one day a diner complained that the fries were too thick. Although Crum made a thinner batch, the customer was sill unsatisfied. Crum finally made fries that were too thin to eat with a fork, hoping to annoy the extremely fussy customer. The customer, surprisingly enough, was happy - and potato chips were invented! Crum's chips were originally called Saratoga Chips and potato crunches. They were soon packaged and sold in New England. Crum later opened his own restaurant. William Tappendon manufactured and marketed the chips in Cleveland, Ohio, in 1895. In the 1920s, the salesman Herman Lay sold potato chips to the southern USA (selling the chips from the trunk of his car). In 1926, Laura Scudder (who owned a potato chip factory in Monterey Park, California) invented a wax paper potato chip bag to keep the chips fresh and crunchy, making potato chips even more popular.
http://www.history.rochester.edu/Scientific_American/mystery/crum.htm
http://home.howstuffworks.com/question579.htm
1857 – The Panic of 1857 hit the United States, setting off one of the most severe economic crises in United States history. Caused by the declining international economy, over-expansion of the domestic economy, and because of the interconnectedness of the world economy by the 1850s, the financial crisis that began in late 1857 was the first world-wide economic crisis. The sinking of the SS Central America contributed to the panic as New York banks were awaiting a much-needed shipment of gold. American banks did not recover until after the Civil War. After the failure of Ohio Life Insurance and Trust Company, the financial panic quickly spread as businesses began to fail, the railroad industry experienced financial declines and hundreds of workers were laid off.
http://memory.loc.gov/ammem/today/aug24.html
1858 – The Richmond Daily Dispatch reported 90 blacks were arrested for learning.
1862 - The C.S.S. Alabama was commissioned at sea off Portugal's Azore Islands, beginning a career that would see over 60 Union merchant vessels sunk or destroyed by the Confederate raider. The ship was built in secret in the Liverpool shipyards, and a diplomatic crisis between the US government and Britain ensued when the Union uncovered the ship's birth place.
1869 - Cornelius Swarthout of Troy, NY, was issued a patent for a "waffle iron."
1886 - William Gibbs (d. 1967) was born in Philadelphia. With his brother, they were among the major designers of World War II era warships and cargo vessels, including the Liberty ships. Gibbs was a pioneer in the areas of efficient hull design and propulsion, along with being a staunch advocate for high standards of fire prevention and hull integrity. Although the liberty ships were designed with a priority of production simplicity and economy, other Gibbs designs tended to be sturdy, light, fast, safe, and enduring.
1887 – Harry Hooper (1887-1974) was born in Bell Station, CA. Hooper played most of his 17 years with the Boston Red Sox and was inducted into the Baseball Hall of Fame in 1971. With Duffy Lewis and Tris Speaker, they formed what many believe to be the greatest outfield in MLB history.
1891 – Thomas Edison patented the motion picture camera
1893 - Fire in the south of Chicago left 5,000 people homeless.
1895 - Birthday of Carol Weiss King (1895-1952), attorney who specialized in outstanding legal briefs. Primarily a researcher, her briefs were argued by other attorneys before the U.S. Supreme Court in at least a dozen major cases that changed immigration laws and deportation regulations as well as the civil rights of those accused of criminal acts, such as the right of a fair trial before a fair jury in one of the Scottsboro Boys appeals.
1904 – Wee Willie Keeler of the New York Highlanders hit two inside-the-park HRs, helping defeat the St. Louis Browns, 9-1 at Hilltop Park in New York.
1906 - A cloudburst deluged Guinea, VA, with more than nine inches of rain in just forty minutes.
1907 – Christy Mathewson pitched for the third day in a row, beating the Pirates, 7-4, allowing just one hit over the last six innings.
1908 – The New York Giants played a doubleheader, sweeping the Pirates. In what many believe to be among the first electronic transmissions of a Major League game, the doubleheader was watched in New York on electric diamonds known as "Compton's Baseball Bulletin" at Madison Square Garden and the Gotham Theatre. Bulletins displayed all remaining games.
1909 - Sax player Paul Webster (1909-66) birthday in Kansas City, MO. Jazz Trumpeter in Jimmy Lunceford's orchestra 1935-43 and with Cab Calloway 1944-52.
1912 - Parcel post service was authorized. Previously the weight limit of mail had been four pounds. The rates of the parcel post service depended upon the weight of the package and the distance traveled. This was a boon to mail order catalogues and to people living in the rural areas.
1912 – New York City threw one of its famed ticker tape parades to honor US Olympians from the 1912 Olympics, among them Jim Thorpe.
1912 – Alaska became an organized territory of the US.
1916 – 21 year-old Babe Ruth fired his 7th shutout of the season, a three-hitter that beat the Tigers.
1925 - Birthday of pianist Louis Teicher (1924-2008) composer of Ferrante and Teicher fame, in Wilkes-Barre, Pa.
1932 - Amelia Earhart became the first woman to fly across the U.S. non-stop, from Los Angeles to Newark.
1932 - Charles H. Calhoun, Sr. and Jr., at the third hole of the Washington Golf Club, Washington, GA, while playing with a foursome, both shot a hole in one.
1936 – President Franklin Roosevelt authorized the FBI to pursue fascists and communists.
1938 – Virgil "Fire" Trucks, future Major Leaguer, pitching for Andalusia of the Alabama-Florida League, struck out his 418th batter for the season, the record for organized baseball in the 20th century.
1939 - Louis "Lepke" Buchalter, leader of Murder, Incorporated, turned himself in to New York City columnist Walter Winchell, who turned the underworld leader in to FBI Director J. Edgar Hoover.
1943 - No. 1 Billboard Pop Hit: "In the Blue of the Evening," Tommy Dorsey Orchestra/Frank Sinatra.
1944 – Germany's Army by now has sustained 400,000 men killed, wounded or captured, plus 1,300 tanks, 1,500 artillery, and 3,500 aircraft destroyed.
1945 - BACON, NICKY DANIEL, Medal of Honor
Rank and organization: Staff Sergeant, U.S. Army, Company B, 4th Battalion, 21st Infantry, 11th Infantry Brigade, Americal Division. Place and date: West of Tam Ky, Republic of Vietnam, 26 August 1968. Entered service at: Phoenix, Ariz. Born: 25 November 1945, Caraway, Ark. Citation: For conspicuous gallantry and intrepidity in action at the risk of his life above and beyond the call of duty. S/Sgt. Bacon distinguished himself while serving as a squad leader with the 1st Platoon, Company B, during an operation west of Tam Ky. When Company B came under fire from an enemy bunker line to the front, S/Sgt. Bacon quickly organized his men and led them forward in an assault. He advanced on a hostile bunker and destroyed it with grenades. As he did so, several fellow soldiers including the 1st Platoon leader, were struck by machine gun fire and fell wounded in an exposed position forward of the rest of the platoon. S/Sgt. Bacon immediately assumed command of the platoon and assaulted the hostile gun position, finally killing the enemy gun crew in a single-handed effort. When the 3d Platoon moved to S/Sgt. Bacon's location, its leader was also wounded. Without hesitation S/Sgt. Bacon took charge of the additional platoon and continued the fight. In the ensuing action he personally killed 4 more enemy soldiers and silenced an antitank weapon. Under his leadership and example, the members of both platoons accepted his authority without question. Continuing to ignore the intense hostile fire, he climbed up on the exposed deck of a tank and directed fire into the enemy position while several wounded men were evacuated. As a result of S/Sgt. Bacon's extraordinary efforts, his company was able to move forward, eliminate the enemy positions, and rescue the men trapped to the front. S/Sgt. Bacon's bravery at the risk of his life was in the highest traditions of the military service and reflects great credit upon himself, his unit, and the U.S. Army.
1945 – Returning from combat in World War II, Cleveland's Bob Feller attracted a home crowd of 46,477, who watched him strike out 12 and yield only four hits in a 4-2 win over Detroit's 'Prince' Hal Newhouser. Feller had nine starts during the remainder of the year and his five wins will include a one-hitter and two 4-hitters. With the war now over, fans are clamoring for entertainment and it is clear Feller is still baseball's number one ticket seller.
1947 - Margaret Truman, daughter of U.S. President Harry S Truman, presented her first public concert. Margaret sang before 15,000 people at the Hollywood Bowl. The concert did not get great reviews. In fact, the critics didn't like Margaret's singing at all. And Margaret's dad didn't like the critics, and said so, from the White House.
1949 - Birthday of American composer Stephen Paulus (1949-2014) in Summit, NJ.
http://profile.myspace.com/index.cfm?fuseaction=
user.viewprofile&friendid=122300973
1949 – NATO was organized.
1950 - President Harry Truman orders the Army to take over the railroads to stop a possible strike.
1950 - Edith Spurlock Sampson (1898-1979), the first African-American delegate to the United Nations when she was appointed alternate delegate to the fifth General Assembly. Her first assignment, on September 28, 1950, was to the Social, Humanitarian and Cultural Committee.
http://www.aaregistry.com/african_american_history/399/
Edith_Sampson_was_a_steel_city_judge
1950 - HANDRICH, MELVIN O., Medal of Honor
Rank and organization: Master Sergeant, U.S. Army, Company C, 5th Infantry Regiment. Place and date: Near Sobuk San Mountain, Korea, 25 and 26 August 1950. Entered service at: Manawa, Wis. Born: 26 January 1919, Manawa, Wis. G.O. No.: 60, 2 August 1951. Citation: M/Sgt. Handrich, Company C, distinguished himself by conspicuous gallantry and intrepidity above and beyond the call of duty in action. His company was engaged in repulsing an estimated 150 enemy who were threatening to overrun its position. Near midnight on 25 August, a hostile group over 100 strong attempted to infiltrate the company perimeter. M/Sgt. Handrich, despite the heavy enemy fire, voluntarily left the comparative safety of the defensive area and moved to a forward position where he could direct mortar and artillery fire upon the advancing enemy. He remained at this post for 8 hours directing fire against the enemy who often approached to within 50 feet of his position. Again, on the morning of 26 August, another strong hostile force made an attempt to overrun the company's position. With complete disregard for his safety, M/Sgt. Handrich rose to his feet and from this exposed position fired his rifle and directed mortar and artillery fire on the attackers. At the peak of this action he observed elements of his company preparing to withdraw. He perilously made his way across fire-swept terrain to the defense area where, by example and forceful leadership, he reorganized the men to continue the fight. During the action M/Sgt. Handrich was severely wounded. Refusing to take cover or be evacuated, he returned to his forward position and continued to direct the company's fire. Later a determined enemy attack overran M/Sgt. Handrich's position and he was mortally wounded. When the position was retaken, over 70 enemy dead were counted in the area he had so intrepidly defended. M/Sgt. Handrich's sustained personal bravery, consummate courage, and gallant self-sacrifice reflect untold glory upon himself and the heroic traditions of the military service.
1951 - Top Hits
"Too Young" - Nat King Cole
"Because of You" - Tony Bennett
"My Truly, Truly Fair" - Guy Mitchell
"Hey, Good Lookin'" - Hank Williams
1951 - St. Louis Browns owner Bill Veeck, one of baseball's greatest showmen, allowed fans attending a game against the Philadelphia Athletics to participate in the strategy decisions normally made by the team's manager. More than 1,000 fans were given cards reading "YES" and "NO" and were asked to vote on what the Browns should do at various points in the game. It worked; St. Louis won, 5-3. With iPads, Andriods, and Wi-Fi, guess what Bill Veeck could do today.
1951 – Returning from a demotion to the minors due to a severe lack of hitting, Mickey Mantle made his first appearance in a 2-0 Yankees win over the Indians.
1954 – At the height of McCarthyism, President Eisenhower signed the Communist Control Act, outlawing the Communist Party.
1956 - Little Richard plays the Cotton Club in Lubbock, TX, making an indelible impression on audience member Buddy Holly.
1957 - The Dodgers use eight pitchers in one game tying a major league record. Johnny Podres gives up three home runs in the third including Hank Aaron's first grand slam.
1957 - No. 1 Billboard Pop Hit: "Tammy," Debbie Reynolds. The song is featured in the film "Tammy and the Bachelor'' and is nominated for an Academy Award.
1959 - A headline in Billboard reads, "Rock and Roll Ain't Ready For The Ol' Rockin' Chair Yet." The story says rock 'n' roll was losing popularity a year ago, but the record buyers now like Elvis Presley, Fats Domino and Lloyd Price along with newcomers, the Drifters, Everly Brothers and Ricky Nelson.
1959 - Phil Phillips' "Sea Of Love" hits #2 on the pop charts.
1959 - Top Hits
"The Three Bells" - The Browns
"Sea of Love" - Phil Phillips
"Lavender-Blue" - Sammy Turner
"Waterloo" - Stonewall Jackson
1959 - The Browns, who were Jim Brown and his sisters Maxine and Bonnie, had the top tune in the US with "The Three Bells." The record is an English version of a French song originally titled "Les Trois Cloches," written in 1945.
1959 – In what would eventually lead to construction of Shea Stadium, in Queens, New York City Parks Commissioner Robert Moses allocated $150,000 for a preliminary study on building a stadium.
1959 - Hiram L Fong was sworn in as the first Chinese-American senator while Daniel K Inouye was sworn in as the first Japanese-American Representative, both from Hawaii.
1960 - Birthday of Calvin Edward "Cal" Ripken, Jr., former baseball player, born Havre de Grace, MD. Ripken captured the hearts and attention of Major League fans in 1995 as he neared one of the most revered records in baseball – the 2,130 consecutive games played streak held by Lou Gehrig. On September 6, 1995, Ripken played in his 2,131st consecutive game. The game, televised nationally, was held up for 22 minutes after the game became official in the 5th inning. He was Rookie of the Year in 1982 and a 1983 World Series champion, all of his career having been played with the Baltimore Orioles. Ripken is now very involved in the promotion of youth baseball, being the main sponsor of Cal Ripken Youth Baseball, an alternative to Little League Baseball, as well as running the Collegiate Summer Leagues, throughout the US. He was inducted into the Baseball Hall of Fame in 2007.
1961 - No. 1 Billboard Pop Hit: "Wooden Heart (Muss I Denn)," Joe Dowell. The song is a cover of a song Elvis Presley sang in the film "G.I. Blues.''
1961 – Satchel Paige, well into his 50's, signed with Portland of the PCL. In 25 innings for the Beavers, he will have a 2.88 ERA.
1963 - Little Stevie Wonder is the first artist to make the Number One position on the pop single chart, the pop albums chart and the R&B singles chart all at one time. In fact, nobody had made the pop single and album charts at the same time. The music from "Wonder World" is the album, "The Twelve Year- Old-Genius" and the single, "Fingertips, Part Two."
1963 - The Little League World Series is televised for the first time. With ABC's Wide World of Sports providing coverage of the championship game, Grenada Hills (CA) beats Stratford (CT), 2-1.
1963 - After a couple of flop singles for smaller record companies, The Ronettes scored their only Top Ten hit with their first effort for Phil Spector, "Be My Baby." None of their other records, including "Baby I Love You," "The Best Part of Breaking Up," "Walking In the Rain" and "Is This What I Get for Loving You?" could crack the US Top 20. In 2004, the song was ranked 22 by Rolling Stone in its list of The 500 Greatest Songs of All Time. AllMusic wrote, "No less an authority than Brian Wilson has declared 'Be My Baby' the greatest pop record ever made—no arguments here." In 1999, it was inducted in the Grammy Hall of Fame, and in 2006, the Library of Congress honored the Ronettes' version by adding it to the US National Recording Registry. In 2017,
Billboard
named the song #1 on their list of 100 Greatest Girl Group Songs of All Time.
1963 - Darlene Love's biggest solo hit, "Wait Til' My Bobby Gets Home" enters the Billboard chart, where it will top out at #26. She had greater success when she sang for The Crystals, The Blossoms and Bob B. Soxx and The Blue Jeans.
1964 - Taking him up on his telegram invitation to help out in any way he can in America, Beatles manager Brian Epstein meets Elvis Presley manager "Colonel" Tom Parker for the first time when they have lunch at the Beverly Hills Hotel.
1964 - "Where Did Our Love Go?" by the Supremes topped the charts and stayed there for 2 weeks.
1966 - The U.S. premiere of the motion picture "Help!," starring The Beatles, was held for thousands of moviegoers wanting to see the group's first, color, motion picture. Their first film, "A Hard Day's Night," had been produced in black and white.
1967 - Patti Harrison convinces her husband George and the rest of the Beatles to attend a lecture at the Park Lane Hilton given by Maharishi Mahesh Yogi. They go and send a note to him requesting a private audience. In the meeting, the Beatles offer themselves as disciples. He accepts and invites them to an indoctrination course for spiritual regeneration two days later. They attend along with Mick Jagger and his girlfriend Marianne Faithfull. Brian Epstein is invited but declines. Afterwards, John Lennon compares the experience as "going somewhere without your trousers."
1967 - Top Hits
"All You Need is Love" - The Beatles
"Pleasant Valley Sunday" - The Monkees
"Baby I Love You" - Aretha Franklin
"I'll Never Find Another You" - Sonny James
1967 - Big Brother and the Holding Company, Bo Diddley, Bukka White, and Salvation Army Banned at The San Francisco Avalon Ballroom
Original Poster by Bob Fried
http://images.wolfgangsvault.com/images/catalog/thumb/FD077-PO.gif
1967 - Keith Moon, drummer for the Who, drives his Lincoln Continental (not a Rolls Royce, as is often thought), into the swimming pool at the Holiday Inn in Flint, MI to celebrate his 21st birthday, earning the entire band a lifetime ban from the chain.
1967 - DAY, GEORGE E., Medal of Honor
Rank and organization: Colonel (then Major), U.S. Air Force, Forward Air Controller Pilot of an F-100 aircraft. Place and date: North Vietnam, 26 August 1967. Entered service at: Sioux City, Iowa. Born: 24 February 1925, Sioux City, Iowa. Citation: On 26 August 1967, Col. Day was forced to eject from his aircraft over North Vietnam when it was hit by ground fire. His right arm was broken in 3 places, and his left knee was badly sprained. He was immediately captured by hostile forces and taken to a prison camp where he was interrogated and severely tortured. After causing the guards to relax their vigilance, Col. Day escaped into the jungle and began the trek toward South Vietnam. Despite injuries inflicted by fragments of a bomb or rocket, he continued southward surviving only on a few berries and uncooked frogs. He successfully evaded enemy patrols and reached the Ben Hai River, where he encountered U.S. artillery barrages. With the aid of a bamboo log float, Col. Day swam across the river and entered the demilitarized zone. Due to delirium, he lost his sense of direction and wandered aimlessly for several days. After several unsuccessful attempts to signal U.S. aircraft, he was ambushed and recaptured by the Viet Cong, sustaining gunshot wounds to his left hand and thigh. He was returned to the prison from which he had escaped and later was moved to Hanoi after giving his captors false information to questions put before him. Physically, Col. Day was totally debilitated and unable to perform even the simplest task for himself. Despite his many injuries, he continued to offer maximum resistance. His personal bravery in the face of deadly enemy pressure was significant in saving the lives of fellow aviators who were still flying against the enemy. Col. Day's conspicuous gallantry and intrepidity at the risk of his life above and beyond the call of duty are in keeping with the highest traditions of the U.S. Air Force and reflect great credit upon himself and the U.S. Armed Forces.
1967 – Abbie Hoffman and the Yippies (Youth International party) temporarily disrupted trading at the NYSE by throwing dollar bills from the viewing gallery, causing trading to cease as brokers scrambled to grab them.
1968 - Lightning struck the Crawford County fairgrounds in northwest Pennsylvania killing two persons and injuring 72 others.
1968 - Steppenwolf's "Born To Be Wild" hits #2 on the pop chart.
1969 - ANDERSON, RICHARD A., Medal of Honor
Rank and organization: Lance Corporal, U.S. Marine Corps, Company E, 3d Reconnaissance Battalion, 3d Marine Division. Place and date: Quang Tri Province, Republic of Vietnam, 24 August 1969. Entered service at: Houston, Tex. Born: 16 April 1948, Washington, D.C. Citation: For conspicuous gallantry and intrepidity at the risk of his life above and beyond the call of duty while serving as an assistant team leader with Company E, in connection with combat operations against an armed enemy. While conducting a patrol during the early morning hours L/Cpl. Anderson's reconnaissance team came under a heavy volume of automatic weapons and machine gun fire from a numerically superior and well concealed enemy force. Although painfully wounded in both legs and knocked to the ground during the initial moments of the fierce fire fight, L/Cpl. Anderson assumed a prone position and continued to deliver intense suppressive fire in an attempt to repulse the attackers. Moments later he was wounded a second time by an enemy soldier who had approached to within 8 feet of the team's position. Undaunted, he continued to pour a relentless stream of fire at the assaulting unit, even while a companion was treating his leg wounds. Observing an enemy grenade land between himself and the other marine, L/Cpl. Anderson immediately rolled over and covered the lethal weapon with his body, absorbing the full effects of the detonation. By his indomitable courage, inspiring initiative, and selfless devotion to duty, L/Cpl. Anderson was instrumental in saving several marines from serious injury or possible death. His actions were in keeping with the highest traditions of the Marine Corps and of the U.S. Naval Service. He gallantly gave his life in the service of his country.
By virtue of an act of Congress approved 24 August 1921, the Medal of Honor, emblem of highest ideals and virtues is bestowed in the name of the Congress of the United States upon the unknown American, typifying the gallantry and intrepidity, at the risk of life above and beyond the call of duty, of our beloved heroes who made the supreme sacrifice in the World War. They died in order that others might live (293.8, A.G:O.) (War Department General Orders, No. 59, 13 Dec. 1921, sec. I).
1969 - Three-day Wild West Festival at Kezar Stadium in Golden Gate Park, San Francisco with Janis Joplin, Turk Murphy, Jefferson Airplane, the Dead, Country Joe, Santana, Sly and the Family Stone and the Youngbloods.
1969 - Arlo Guthrie's movie, "Alice's Restaurant," opens in New York and Los Angeles.
1969 - John Lennon writes "Cold Turkey," a song about kicking his heroin addiction. He rehearsed the song all afternoon and recorded it that evening with the help of Ringo Starr and Klaus Voorman. When it was released, critics hated it and the BBC refused to play it, yet somehow it still made the UK Top 20 and the US Top 30.
1970 - "Make It with You" by Bread topped the charts and stayed there for a week.
1971 - Ernie Banks hits his final home run of his career as the Cubs beat the Reds, 5-4. Mr. Cub's 512th home run comes in the first inning off Jim McGlothlin.
1971 - Illinois State Attorney Edward Hanrahan and 13 police officers and police officials are indicted on charges of conspiring to obstruct justice by attempting to thwart criminal prosecution of 8 Chicago patrolmen who raided the apartment of Fred Hampton. This follows August 21 when Panther George Jackson is killed in San Quentin prison during an abortive breakout attempt (three prisoners and three guards are killed in the attempt. Six prisoners are subsequently put on trial for the incident (Fleeta Drumgo, David Johnson, Hugo L.A. Pinell (Yogi), Luis Talamantez, Johnny Spain, and Willie Sundiata Tate). Spain was convicted of murder. The others were either acquitted or convicted of assault. In a side to this story: white attorney Stephen M. Bingham is officially charged with murder in deaths of 2 convicts and 3 guards at San Quentin. Bingham is charged with smuggling guns to George Jackson used in an August 21, 1971 San Quentin breakout attempt. Bingham subsequently flees the country, returning in 1984 to face charges. He was acquitted of murder and conspiracy in 1986.
http://www.sfgate.com/cgi-bin/article.cgi?f=/chronicle/archive/2001/08/19/CM145760.DTL
1973 - No. 1 Billboard Pop Hit: "Brother Louie," Stories.
1974 - Santana's "Greatest Hits" LP enters the charts.
1975 - Top Hits
"Fallin' in Love" - Hamilton, Joe Frank & Reynolds
"One of These Nights" - Eagles
"Get Down Tonight" - K.C. & The Sunshine Band
"Rhinestone Cowboy" - Glen Campbell
1975 - Los Angeles Dodger Davey Lopes set a Major League record when he stole his 38th consecutive base. It was in the 12th inning of a game against the Montreal Expos that Lopes got his famous steal. The Dodgers still lost in 14 innings, 5- 3.
1978 - Bruce Springsteen appears on the cover of "Rolling Stone."
1979 - The Cars perform at New York's Central Park for an audience of a half million people
1981 - Mark David Chapman was sentenced from 20 years to life imprisonment for his self-admitted murder of former Beatle John Lennon.
1985 - Huey Lewis and The News reached the top of the charts with "The Power of Love." The song spent 2 weeks at #1 on the Billboard Hot 100.
1983 - Top Hits
"Every Breath You Take" - The Police
"Sweet Dreams (Are Made of This)" - Eurythmics
"She Works Hard for the Money" - Donna Summer
"Love Song" - The Oak Ridge Boys
1983 – The Orioles' Tippy Martinez picked off three runners in the 10th inning as the Blue Jays took long leads trying to take advantage of his new battery mate, Lenn Sakata, an infielder with no professional catching experience pressed into service behind the plate. The converted catcher got revenge as his three-run homer in the bottom of the frame won the game, 7-4.
1985 - Dwight Gooden of the New York Mets became the youngest pitcher to win 20 games in a season. Gooden defeated the San Diego Padres, 9-3. He was 20 years, nine months and nine days old.
1987 - Autumn-like weather prevailed across the north central and northeastern U.S. Seven cities reported record low temperatures for the date, including Saint Cloud, MN with a low of 37 degrees. Temperatures in Florida soared to 98 degrees at Pensacola and 99 degrees at Jacksonville. Thunderstorms produced heavy rain in the Southern High Plains Region, with 5.40 inches at Union, NM, and 7.25 inches reported west of Anthony, NM
1987 - "Who's That Girl" by Madonna topped the charts and stayed there for a week
1987 - Donny Osmond released "I'm In It For Love," his first single in 10 years. The record did not crack the Billboard Top 40, but Donny would be back with "Soldier of Love," which reached #2 in 1989.
1989 - Pete Rose is banned from baseball for life by Commissioner Bart Giamatti for gambling, after weeks of legal wrangling. Although the 5-page document signed by both parties includes no formal findings, Giamatti says that he considers Rose's acceptance of the ban to be a no-contest plea to the charges. Rose was permitted to withdraw permanently from baseball rather than face further punishment. Eight days later, Giamatti (b. 1938) died of a heart attack.
1991 - Tom Petty and the Heartbreakers' "Learning to Fly" hits #28 on the pop singles chart.
1991 - Top Hits
"(Everything I Do) I Do It for You" - Bryan Adams
"It Ain't Over 'Til It's Over" - Lanny Kravitz
"Fading Like a Flower (Every Time You Leave)" - Roxette
"You Know Me Better Than That" - George Strait
1992 - "End of the Road (From Boomerang)" by Boyz II Men topped the charts and stayed there for 13 weeks.
1992 – Hurricane Andrew, category 5, flattened Homestead, FL in one of the US' worst.
1996 - The New York Yankees dedicated a monument to the late Mickey Mantle at Monument Park in Yankee Stadium. The new monument joined three others honoring Babe Ruth, Lou Gehrig and Miller Huggins. Mantle died August 13, 1995.
1999 - Mariner Ken Griffey Jr. joins Babe Ruth, Ralph Kiner, Duke Snider, Ernie Banks, Harmon Killebrew and Mark McGwire as the only players to hit 40 homers in four consecutive seasons.
2006 – Hall of Famer Jerry Rice, according to ESPN, the greatest player in NFL history, officially retired after 21 years.
2007 - Mark Lindsay of Paul Revere and the Raiders opens Mark Lindsay's Rock And Roll Cafe in his native Portland, OR.
2008 - Scoring at least one run in every inning, Hawaii wins the Little League World Series beating Mexico, 12-3. To advance to the championship game, Waipahu scored six runs in the last inning (sixth), overcoming a four-run deficit, to beat Lake Charles, Louisiana in the semi-finals, 7-5.
2011 – Suffering from the debilitating illness that would eventually take his life, Steve Jobs stepped down as Apple CEO in favor of Tim Cook.
2012 – After his decision not to contest charges of doping by the US Anti-Doping Agency, Lance Armstrong learned the organization has banned him for life and recommended he be stripped of his seven Tour de France titles which were taken soon thereafter. In a 2013 interview, Armstrong confessed that some of the allegations were true.
2012 - A California state jury rules that Samsung owes Apple over $1 billion for patent infringement.
2014 - A 6.0 magnitude earthquake struck Napa, CA, the largest earthquake to strike northern California since the 1989 Loma Prieta quake.
-------------------------------------------------------------

SuDoku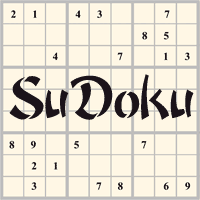 The object is to insert the numbers in the boxes to satisfy only one condition: each row, column and 3x3 box must contain the digits 1 through 9 exactly once. What could be simpler?
http://leasingnews.org/Soduku/soduko-main.htm
--------------------------------------------------------------

Daily Puzzle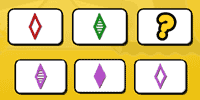 How to play:
http://www.setgame.com/set/puzzle_frame.htm
Refresh for current date:
http://www.setgame.com/set/puzzle_frame.htm
--------------------------------------------------------------


http://www.gasbuddy.com/
http://www.gasbuddy.com/GB_Map_Gas_Prices.aspx
http://www.gasbuddy.com/GB_Mobile_Instructions.aspx
--------------------------------------------------------------

Weather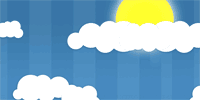 See USA map, click to specific area, no commercials
--------------------------------------------------------------

Traffic Live---
Real Time Traffic Information
You can save up to 20 different routes and check them out with one click,
or type in a new route to learn the traffic live
--------------------------------