Wednesday, August 1, 2007
Headlines---
Classified Ads---Asset Management
Decline Mfg. May Suggest Cash Flow Problems
Placard---Cashflow is King
"Now is the Time for Brokers"
Sales Makes it Happen by Christopher Menkin
Cartoon—Didn't make his Quota
Classified Ads---Help Wanted
Site Inspection Questionnaires
Bellevue,WA.-for Leasing Professionals
Joshua Hoffman VP Sales Five Point
HF Financial (Mid-American Leasing) 4th Q
Alter Moneta to Expand in Canada
GE Capital Solutions purchase rest. CITIcorp
Taycor Financial Sophisticated Software
American Home Can't Fund Loans, May Liquidate
American Capital Closes Commercial RE CDO
News Briefs---
You May have Missed---
Sports Briefs---
"Gimme that Wine"
Calendar Events
Snapple Real Facts
Today's Top Event in History
This Day in American History
Baseball Poem
SuDoku
Daily Puzzle
######## surrounding the article denotes it is a "press release"
---------------------------------------------------------------------

Classified Ads---Asset Management
Boston MA
18 years of general equipment asset management experience from commercial aircraft to furniture and fixtures. End of lease equipment disposition, mid-term residual analysis, residual forecasting
Email: sblaspina@comcast.net
New York, NY
10+ years in equipment leasing/secured lending. Skilled in management & training, documentation, policy and procedure development & implementation, portfolio reporting. Strong work ethic.
Email: dln1031@nyc.rr.com
Seattle, WA
20 years combined experience in Asset Management and Collections. History of successfully maximizing the residual position through superior negotiation skills and remarketing.
E-mail: gcsprings@comcast.net
To place a free "job wanted" ad here, please go to:
http://www.leasingnews.org/Classified/Jwanted/Jwanted-post.htm
For a full listing of all "job wanted" ads, please go to:
http://www.leasingnews.org/Classified/Jwanted/Jwanted.htm
---------------------------------------------------------------
### Press Release ###########################

July CMI: Decline in Manufacturing Sector Numbers May Suggest Cash Flow Problems
Columbia, Maryland — The seasonally adjusted Credit Manager's Index (CMI) fell 1.2% in July, the first decline in four months. While the drop-off was not dramatic, it was widespread as eight of the 10 components fell.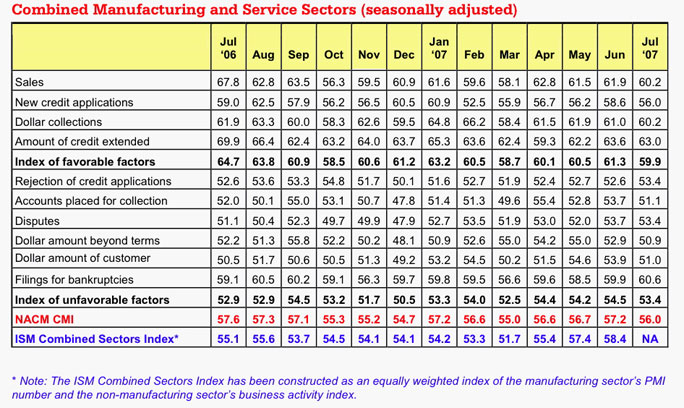 "The housing market was once again a major drag on the respondents' businesses," said Dan North, chief economist with credit insurer Euler Hermes ACI, "and there appears to be little relief in sight as homebuilders continue to report bleak conditions."
North said that housing starts, permits and unit sales are all down dramatically from last year while the supply of unsold homes is growing. "And large homebuilding firms are reporting losses and forecasting continued weakness," he noted, "However, commercial construction activity remains strong." Even though the report shows signs of erosion this month, North noted that 29 of the 30 total components are still above the 50 level, indicating economic expansion.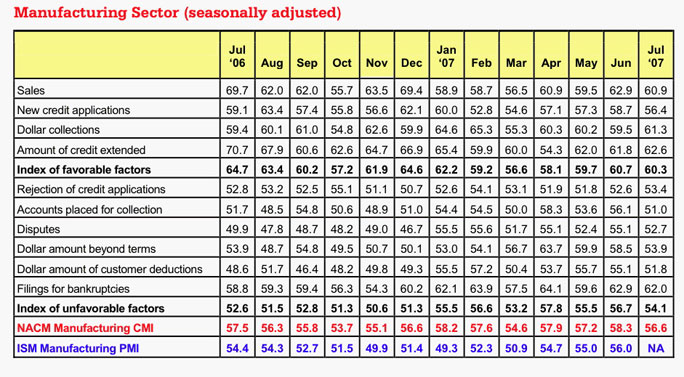 The manufacturing sector dropped 1.7% on a seasonally adjusted basis as seven of the 10 components of the index fell.
"Sharp declines in the accounts placed for collections and dollar amounts beyond terms components accounted for much of the drop, suggesting cash flow difficulties," said North. Indeed, one respondent reported that "...customers are disputing more and slowing payments…" while another noted "…everyone is…taking longer terms without approval."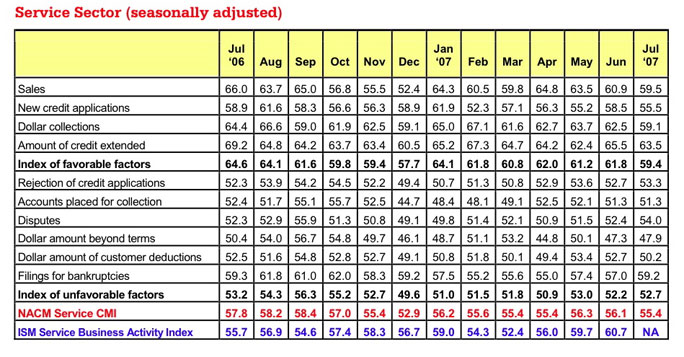 The service sector fell 0.7% on a seasonally adjusted basis as five of 10 components fell.
Once again, survey respondents pointed to the housing sector as the major cause of their woes North said. One respondent's comments were typical: "The housing market continues to suffer from lack of building permits..." and the "…market is still flooded with existing homes."
"However there were several comments about the continuing strength of commercial construction, a factor that is helping to maintain employment in the building industry," he continued. Interestingly, one respondent echoed the recent concern over inflationary pressures saying, "Raw material cost(s) continue to rise."
"Inflationary pressures are under careful scrutiny at the moment, because if rising material and labor costs result in accelerating consumer inflation, the Fed might be forced to start raising interest rates again," North commented. "And higher interest rates would put the health of the economy at significant risk."
On a year-over-year basis, the combined index fell 1.6% to 56.0. North noted, "Over the past 12 months, the manufacturing sector has outperformed the service sector. The manufacturing sector fell 0.9% as five of the 10 components fell, but the service sector fell 2.4% as eight of its 10 components fell. The housing market has consistently been cited as the major drag on building materials suppliers in the services sector."
The CMI, a monthly survey of the business economy from the standpoint of commercial credit and collections, was launched in January 2003 to provide financial analysts with another strong economic indicator.
The National Association of Credit Management (NACM), headquartered in Columbia, Maryland supports more than 22,000 business credit and financial professionals worldwide with premier industry services, tools and information. NACM and its network of Affiliated Associations are the leading resource for credit and financial management information and education, delivering products and services which improve the management of business credit and accounts receivable. NACM's collective voice has influenced legislative results concerning commercial business and trade credit to our nation's policy makers for more than 100 years, and continues to play an active part in legislative issues pertaining to business credit and corporate bankruptcy. www.nacm.org
### Press Release ###########################
--------------------------------------------------------------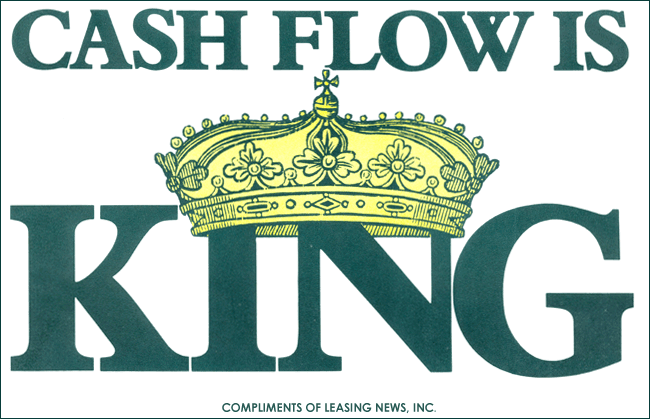 --------------------------------------------------------------

Sales Make it Happen
by Christopher Menkin
Now is the Time for Brokers
(Please double click on "play" to play)
As Leasing News reports changing of credit operations at various banks such as US Bancorp and Wells Fargo, plus noting that corporate borrowing is getting "tougher," (1) as well as evidenced by the National Association of Credit Managers monthly index regarding borrowing and as reported in both trade and the general news media, this is good news for leasing brokers.
The second quarter of the Equipment Leasing and Finance Association June MFLI 25 survey also notes an increase with the comment from William H. Verhelle, CEO, First American Equipment Finance "...the 2.0 percent increase over the prior month in June's credit approval ratios is a bit of a surprise, given recent industry talk about a need for possible tightening of credit approval standards in anticipation of increasing future credit losses."
The truth is leasing has always been an alternate means of financing.This not only applies to small ticket leasing where convenience is a factor for vendors, captive lessors, and leasing companies, but to the middle market place that now has "application only" that is not uncommon in the $150,000 to $250,000 range, as well as the large dollar market place for rail road cars and airplanes. As credit scoring becomes more popular, those that don't score, need navigation in the financial sea. In reality, there would be not be a need for brokers or even leasing companies or finance companies if the banks wanted all the business.
The real skill of the leasing broker is not just finding a customer who needs "money," but knowing where to take the customer for a fast approval along with an acceptable rate and conditions, and helping to make the transaction as "painless" and "convenient" as possible, including holding the customers hand throughout the entire process. The more often the company has experienced the leasing process, the more they need to be assured there will be no rate change, no term from 36 months to 48 months at the same monthly payment, no "Evergreen clause," a $1.00 buy-out or specific dollar amount, and the salesman will be there after the sale not leaving the company to deal as "lease number 83456," bought and sold through various portfolio transfers.
While the vendor or captive lessor wants their customer to get the best rate, their first concern is making the sale, not losing it. They don't want to sell the lease. They want to sell the product itself. Note that the CIT Dell program goes from 15% to their best customer up to 34% and more (3), plus Dell has also been accused by both the California and New York Attorneys General's office of "bait and switch." ( The California was settled for $17 million and New York is still pending.)
While "inside sales" have the advantage in a liberal credit marketplace for new businesses and sub-prime credit applications, a tightening marketplace gives more options to the independent broker who has more than one source. It becomes more than expediting the leasing application. The action now takes part on the street instead of inside. The name of the game has always been to get the deal done.The ballpark is now that of the independent experienced broker.
This is not to disparage the company sales person. The analogy may somewhat be made by comparing the insurance agent who represents one company and works solely for it, versus an independent agent who has many sources for not only quoting, but sources who will take "B-" to "C-" leases, and perhaps even "D's" at a "decent rate." And often it is not the rate, or who will "win" the bid, but who will get the "deal" done quickly and conveniently.
Many of the banks and finance companies in leasing have been moving operations to Europe and the Asia continent. Many of these companies have survived in the United States by buying other leasing companies or their portfolios. It makes their asset side look good, as well as their immediate profit line, to impress stockholders. They exist in a different world.
The experienced leasing broker works for free and gets paid only when a sale is complete; a sort of "pay as you go," meaning a percentage of the sale without any other financial overhead, except for processing. As the marketplace changes, the experienced leasing broker becomes more independent as well as more valuable to both the end user and the funder of the transaction.
As for the average lessor, perhaps it is better to be purchased by a larger fish, or become a leasing broker.
----
(1) Easy Money, Lifeblood of Economy, Is Drying Up
(2) Dell lease rates
Christopher "Kit " Menkin biography:
http://www.leasingnews.org/Advisory%20Board/kit_bio.htm
To view other "Sales makes it Happen" article, please go here.
http://www.leasingnews.org/Legacy/index.html

--------------------------------------------------------------

--------------------------------------------------------------

Leasing Industry Help Wanted
Accounts Manager

ACCOUNT MANAGER
Phoenix, AZ or virtual office
Responsible for developing and managing Vendor Programs with equipment manufacturers and vendors
Click here for more detailed information.
Manufacturers' Lease Plans Inc. (MLPi) is the pioneer of short-term rental and operating lease financing, funding high technology equipment manufacturers since the 1960s.
Collections

Collections Opportunity
Seeking an experienced collector to join its growing staff. Candidates should have a minimum 2 years of high volume collections experience, preferably in commercial vehicle lending or leasing. Competitive salary plus comprehensive package available. For consideration please fax resume in confidence to R.Z. 718-392-3933 or e-mail to rzerillo@advantagefunding.us


Controller


Controller
Boca Raton, FL
CPA, 5 yrs leasing exp. min. 15 yrs in accounting. For more info, please
click here
Océ Financial Services, Inc. is a dedicated captive leasing company, consolidating all lease-related activity for Océ North America and Océ Imagistics.


EFD Credit Officer


EFD Credit Officer
Walnut Creek, CA
You will underwrite equipment financing and leases of generally high complexity. Requires a BA & 5+ years of relevant experience. CLICK HERE for a detailed description and resume submission info.

Visit www.bankofthewest.com, for more information. Bank of the West and its subsidiaries are equal opportunity/affirmative action employers.


Managed Services Division
Operations / Doc / Funding

OPERATIONS / DOC / FUNDING
COSTA MESA, CALIFORNIA

Full Time Documentation / Funding Clerk
START DATE:
Position Available Immediately

Ground floor opportunity to join fast growing Independent Lessor. Experience required. Word and Excel skills a must.
Benefits provided. Bonus plan participation.
Salary commensurate with experience.
Please fax resume to 714-556-3765. Outline salary expectations.
Sales Representatives

Sales Reps

Due to expansion, we have openings in Richmond VA, Raleigh NC and Washington DC. To see job information, click here. Submit resume to pshelley@wwsmanagement.com

Since 1986, CSC Leasing has worked with well-managed companies who appreciate the value of leasing.

--------------------------------------------------------------

Site Inspection Questionnaires
Leasing News has recently printed several articles calling to increase site inspections as a means of better due diligence and perhaps avoid vendor and lessee fraud.
Readers on the need for Site Inspections:
http://www.leasingnews.org/#inspec
Story: When do you have a "site inspection?"
http://www.leasingnews.org/#inspec
Leasing News would like to hear from readers:
--------------------------------------------------------------

*****Announcement***************************************
Bellevue, Washington---Institute for Leasing Professionals


Bellevue, WA – – The United Association of Equipment Leasing (UAEL) has announced the third-quarter Institute for Leasing Professionals will be held August 15 - 17, 2007 in Bellevue, Washington at the offices of Premier Lease & Loan Services. The Institute is a comprehensive, up-to-date training seminar designed and taught by leasing professionals. At the conclusion of the seminar, interested participants will be given the opportunity to sit for the Certified Lease Professional (CLP) examination.
The Institute provides in-depth knowledge on specific subjects as they relate to the leasing industry. Exam questions are based on basic equipment leasing concepts and knowledge. Sixteen topics are covered in the program, including marketing, sales, credit process, financial statements, lease pricing and law.
The highly coveted CLP designation recognizes and identifies individuals in the leasing industry that have demonstrated competency through experience, continued education, conduct and testing. As such, it sets the standard for professionalism in the leasing industry.
Additional information concerning the CLP Program may be obtained from Cindy Spurdle, Executive Director of the CLP Foundation, at 610-687-0213 or cindy@clpfoundation.org.
(The Institute is open to non-members but there is a fee to attend. All attendees, UAEL members or not, pay a $495 registration fee.)
About the UAEL
The United Association of Equipment Leasing (UAEL) was established in 1974 as an association bringing together all segments of the leasing industry, including brokers, independent lessors, funders, bankers and service providers. It is the only leasing association that extends full voting privileges to all members. The UAEL exists to provide a forum for the personal and professional growth and success of its members. www.uael.org
About the CLP Foundation
The CLP Foundation is the official governing body for the Certified Lease Professional program. The desire of the CLP Foundation is to raise professional standards in the industry, promote education and encourage leasing professionals to pursue an active role in the industry. www.clpfoundation.org
About Premier Lease & Loan Services
A member of Great American Insurance Group, Premier Lease & Loan Services specializes in providing lease and loan related insurance products for financial institutions, focusing on commercial equipment lessors, vehicle lenders and lessors and mortgage lenders. Premier's creative and flexible programs provide risk management, fee income and product enhancement benefits. Headquartered in Cincinnati, Premier has offices in Seattle, San Diego and the United Kingdom, with sales and insurance offices in Indianapolis, New York, Toronto, Ireland, France and Germany. www.plls.com
Contacts:
Cindy Spurdle
CLP Foundation
310-687-0213
cindy@clpfoundation.org
Why I became a CLP....
http://www.leasingnews.org/CLP/Index.htm
****Announcement**************************************
### Press Release ###########################

Five Point Capital Names Joshua Hoffman Vice President of Sales
SAN DIEGO San Diego-based equipment leasing firm, Five Point Capital has named Joshua Hoffman vice president of sales. Hoffman is responsible for directing all sales of the company's leasing services via the firm's large telesales department. He will architect and implement innovative sales and CRM strategies along with overseeing the design of sales compensation programs and implementation of operational efficiency strategies. Closely aligned with the marketing department, Hoffman will lead the creation of outbound marketing programs to drive customer loyalty, satisfaction and repeat business. "With Joshua's extensive sales management experience and drive, we are confident he will contribute to Five Point Capitals' business development, revenue growth, customer satisfaction and P&L performance," said co-CEO Dan Feder.
Joshua Hoffman has over 16 years of experience in the areas of sales, management and operations with the last four years at the senior executive level. Most recently he was a consultant for sales, customer service, technical support and project management in Austin, Texas. During Hoffman's prior 11-year tenure with Dell, Inc., he achieved continual promotions: from manufacturing to sales; consumer sales trainer; sales manager; online sales manager; acquisition sales manager; regional sales manager for small and medium business division and director of sales for both Dell China and Dell International Services in India. In Hoffman's last role at Dell he was responsible for driving significant improvements in growth, revenue, profitability and customer experience for Dell's HelpDesk business. "Throughout his career at Dell, Joshua consistently advanced in strategic roles and responded by meeting or exceeding management's target goals," states co-CEO Dave Gilbert. "We are confident Hoffman will help us do the same by incorporating his experience with Dell's strong customer service and sales-oriented philosophy."
Hoffman was born in Boston and moved to Austin in 1987. He worked overseas in both China and India during his tenure with Dell. Hoffman received a BBA Magna Cum Laude from St. Edward's University, Austin, Texas. Hoffman is married to Jennifer Failla, an advisor with Merrill Lynch's Global Private Client Group. He currently resides in La Jolla, California and in Austin, Texas.
About Five Point Capital
Emerging as one of the nation's leaders in small ticket leasing, Five Point Capital (FPC) was co-founded by Dave Gilbert and Dan Feder in 1999 on the principle that "leasing can help any company grow." Currently the San Diego-based firm employs over 180 and occupies 30,000 sq. ft. at 10525 Vista Sorrento Parkway in San Diego. Five Point Capital serves thousands of businesses nationwide, and has doubled revenues annually since its inception. Small businesses benefit with their high performance customer service and personal attention. Five Point Capital ranked No. 82 on the 2006 Inc.500 America's Fastest Growing Private Companies. The company is a member of the Equipment Leasing Association and the United Association of Equipment Leasing. Visit www.fivepointcapital.com. For more information, call (888) 576-4685.

[headlines]
### Press Release ###########################

HF Financial (Mid-American Leasing) 4th Quarter

Earnings for the fiscal fourth quarter ended June 30, 2007 of $1.1 million. Net interest income for the quarter, prior to the provision for loan and lease losses, totaled $6.8 million, an increase of $214,000 over the same period last year. The provision for loan and lease losses in the quarter, however, decreased by 46.4 percent, to $412,000 from $769,000 in the same period last year, resulting in recognized net interest income of $6.3 million versus $5.8 million in the comparable period in 2006.
"This fourth quarter was a good one for us," said Curt Hage, HF Financial's Chairman, CEO, and President. "We are particularly pleased with the progress we've made in increasing our non-interest income, a key long-term strategic initiative for us. We're also pleased with the contribution our new locations are making to our overall revenue growth, as well as their continued prospects for the future."
Non interest expense for the quarter increased $826,000, or 12.3 percent, over the comparable period in 2006. The primary reason is due to increased healthcare costs in HF Financial's self insured health care program of $311,000 over the same period in 2006. The Company has been self insured for thirteen years. During this period from time to time the Company has experienced volatility in the amount of healthcare claims.
"Overall, this has been a year in which asset and deposit growth, sound expense management and solid asset quality have combined to produce strong results," Hage said. "The continuous improvement of these performance metrics will be the foundation for our financial performance in fiscal 2008 and beyond."
Full Year Results
For the full year, earnings totaled $5.4 million, or $1.33 for diluted earnings per share, versus $4.5 million, or $1.13 for diluted earnings per share, an increase of 19.4 percent over earnings in fiscal 2006.
Full Press Release:
http://www.homefederal.com/ClassLibrary/Page/News/DataInstances/123/Files/
40/07_0630_HFFC_NewsRelease.pdf
### Press Release ###########################

Alter Moneta to Expand Equipment Financing
From Niagara Peninsula to Southwestern Ontario
Cross-border Corporation Plans to Double Workforce by 2012
QUEBEC, CANADA, Alter Moneta continues to expand its commercial equipment financing from Ontario to Western Canada and has appointed two industry veterans to provide creative financing for a diverse and growing industrial market in the Niagara Peninsula, Kitchener-Waterloo, Cambridge and Southwestern Ontario Regions. This area is seeing a rebound in manufacturing and is considered a hub for transportation and construction sectors.
Christopher Evered, Alter Moneta's vice president of direct sales for Central and Western Canada, reported that Viateur (Vee) Venne and Ronald (Ron) Murphy, joined his team this month, both as business development managers.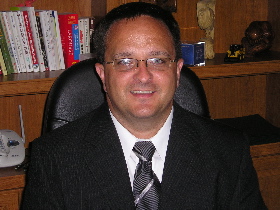 Viateur (Vee) Venne
He said the strategy in this region matches Alter Moneta's overall corporate strategy to double portfolio size in all of its regions. "We're doing this by adding seasoned professionals like Ron and Vee who have strong market knowledge, proven track records and solid reputations," said Evered. They both have more than a decade of experience.
Evered noted that Alter Moneta's competitors are underestimating how sophisticated financing customers have become, and they are going to market with younger, less experienced personnel. He also said Alter Moneta has the distinction of serving both Canada and the United States, and therefore is in a better position to satisfy companies with cross-border financing requirements with better seasoned professionals.
Alter Moneta has been rapidly expanding its sales force throughout North America, hiring professionals with both English and French language capabilities--all with proven track records in the commercial equipment finance industry. The company plans to double its workforce by 2012.
Murphy brings to Alter Moneta more than 18 years in direct sales roles, most previously employed by CIT Financial Limited and their joint venture CIBC Equipment Finance Limited, where he served in business development in middle-ticket segment for over 10 years.
Venne has previous experience at John Deere Credit, and Associates Commercial Corporation, with his 13-year career solely dedicated to equipment leasing and finance and with functional experience in all aspects of the business that lead to closing win-win ransactions.
He plans to serve auto manufacturers and their suppliers, as well as industrial machine companies and the wineries of the Niagara Peninsula. Venne, who will operate from an office in Ancaster, will also reach out to construction and manufacturing companies extending Alter Moneta's reach to the western side of Lake Ontario.
Murphy, based in London, is known to provide flexible financing to a diversified clientele in transportation, construction, medical, and manufacturing sectors in Southwestern Ontario to include Windsor, Sarnia, Chatham, London, Woodstock, Brantford and Goderich territory. He was born and raised in London and has many existing business relationships in this region.
"What I like about Alter Moneta is that they are intent on growing, yet they remain focused on their core expertise of alternative, flexible financing for their customer's equipment acquisitions. That's their product offering, they are not trying to be a bank," said Murphy. He said he will be able to offer financing for all types of equipment, for small to large enterprises, with financed amounts to be in a range of $50,000 to $10 million.
Venne said he was attracted to Alter Moneta because they are focused on developing long-term relationships, rather than being transaction focused. "It was the creative and entrepreneurial nature of this company, its dedication to integrity, along with its employees' depth of knowledge that made this an ideal fit for me and my customers."
They will serve a diverse array of manufacturers with alternative and flexible financing products for which Alter Moneta is known.
Evered said Alter Moneta was impressed with Venne's track record of gaining and sustaining business. "Vee's experience includes managing inventories, collections, credit analysis and due diligence, areas of expertise that will enable him to get deals done efficiently," he said.
Referring to Murphy's strengths, Evered said he is recognized for being a creative sales strategist with strong financial analysis skills who understands the needs of clients. "Ron is a seasoned industry professional who was recognized for excellence in customer services, product development and execution." He won multiple sales awards at both CIBC Equipment Finance and Bankers Acceptance Capital where he was previously employed.
Alter Moneta is known in the equipment leasing industry as one of the largest independents, ranked #55 in the Monitor 100, which ranks leasing companies annually based on revenue growth. The company is backed by Bear Stearns Merchant Banking and Caisse de depot et placement due Quebec. Net assets at year end 2007 were more than $1 billion, including auto leasing and financing.
About Alter Moneta
Alter Moneta, with headquarters in Montreal and Buffalo, was established in 1998. Today, it is one of North America's fastest-growing independent financial services companies with significant market presence in both the United States and Canada. The company provides funds to purchase or lease a wide variety of new and used revenue-producing equipment for middle-market businesses in the trucking and warehousing, construction, passenger transport, manufacturing, and waste management sectors. Through its Vendor Finance Group, Alter Moneta also provides financing programs for manufacturers and dealers. Its Lutex subsidiary in Quebec provides auto-leasing services. For more information, visit altermoneta.com.
### Press Release ###########################

GE Capital Solutions, Franchise Finance Purchases Portfolio from Citicorp Leasing Inc.
Portfolio Allows Lender to Grow Its Asset Base
SCOTTSDALE, Ariz--As part of its business growth strategy, GE Capital Solutions, Franchise Finance has purchased $13.3 million in restaurant loans from Citicorp Leasing Inc. The portfolio represents three borrower groups and 24 loans.
Through its strong and established relationship, GE Capital Solutions, Franchise Finance and Citicorp Leasing Inc. worked closely together to quickly assess the value of this portfolio and close this deal.
"This is an attractive portfolio purchase due to stable asset protection, improving cash flow, increasing same store sales trends, and the breadth and experience of these restaurant operators," says Barry Perhac, vice president, business development, GE Capital Solutions, Franchise Finance. "This purchase provides new clients to grow our existing asset base."
GE Capital Solutions, Franchise Finance is a leading lender serving customers in the restaurant, hospitality, branded beverage, automotive after-market, and power sports industries. It provides financing to help franchisees and franchisors grow, compete, and prosper. It offers access to capital with a diverse array of flexible financing options, including funds for purchasing real estate or equipment, new construction or remodels, acquisitions, or refinancing.
About GE Capital Solutions, Franchise Finance
GE Capital Solutions, Franchise Finance is a leading lender for the franchise finance market via direct sales and portfolio acquisition. With more than 30 years of experience and $14 billion in served assets, we serve more than 6,000 customers and more than 20,000 property locations, primarily in the restaurant, hospitality, branded beverage, power sports, and automotive after-market industries. We offer customers access to capital with a menu of products featuring flexible structuring, including financing for acquisitions, refinancing, construction of new units, and remodels for single- and multi-unit operators/chains. More information is available at www.gefranchisefinance.com or by calling toll-free 866-GET-GEFF (438-4333).
GE Capital Solutions provides leasing, lending, and capital investment products and services to help business customers grow. It has more than $90 billion in assets, serves more than a million clients around the world, and is headquartered in Danbury, Connecticut, USA. For more on GE Capital Solutions, go to www.ge.com/capitalsolutions.
GE (NYSE: GE - News) is Imagination at Work -- a diversified technology, media and financial services company focused on solving some of the world's toughest problems. With products and services ranging from aircraft engines, power generation, water processing and security technology to medical imaging, business and consumer financing, media content and advanced materials, GE serves customers in more than 100 countries and employs more than 300,000 people worldwide. For more information, visit the company's Web site at www.ge.com.
### Press Release ###########################

Taycor Financial Announces Launch of Sophisticated Software System
Integrating All Their Lessee, Vendor and Pricing Information
Taycor Financial, a premier equipment leasing and financing company, is pleased to announce the recent launch of their Dealer Direct System, a sophisticated software system that allows the company to integrate all their lessee, vendor and pricing information, which results in quicker and more efficient approval decisions for their customers.
Culver City, CA ( -- Taycor Financial has quickly established itself as one of the leading equipment financing companies in the United States. Continually looking for ways to improve efficiencies and customer service, they recently purchased a very sophisticated software system that integrates their lessee, vendor and pricing information.
Equipment leasing has long been a primary source for small and mid-sized companies to obtain needed financing that is not always readily available through traditional banks. In fact, over 80% of companies lease some or all of their equipment and leasing finances about 32% of all equipment acquired in the United States.
Taycor has carved a niche in specializing in equipment leasing transactions under one million dollars. Taycor strives to give customers greater flexibility with their leases offering such options like protection against obsolescence, master leases that easily allow the inclusion of other "soft cost" items and matching payment terms to meet customer needs.
The addition of the Dealer Direct System to their business is just another way Taycor is leading the equipment financing pack. President and founder, Bob Skibinski is pleased that the new system allows them to take their business to another level. "Our dealers and vendors throughout the country can submit new deals directly into the system via the web, and their transaction is scored immediately. Preferred dealers and vendors are given a secured login, which allows them to submit their customer information into our system. After the deal is scored automatically, a payment amount is provided that they can quote to their customer right then and there. An approval or decline is instant."
Past systems would have required a time lag between when the customer applied for equipment financing and when Taycor was able to approve or decline the application. The new Dealer Direct System, developed in conjunction with Vision Commerce, is instantaneous so that Taycor's dealers know immediately if they can grant a customer financing for their equipment.
"We worked with Vision Commerce on the development of this system and the result is a streamlined processing of applications including pricing, credit analysis, messaging, document preparation and back office integration," Skibinski continues.
Skibinski commented that the Dealer Direct System has additional benefits like allowing clients to track application statuses, assets and their values and managing their unique workflow. Any company interested in finding out more about how Taycor Financial can provide first class financial expertise while offering the fastest, most reliable service in the equipment leasing industry is encouraged to contact the company directly.
About Taycor Financial:
Taycor Financial is the United States premier equipment leasing company. Taycor strives to help small and medium sized businesses, of any industry, gain access to the best possible financial and leasing terms, for any type of new or used equipment, placing strong emphasis on technology, medical, construction and heavy equipment leasing.
### Press Release ###########################
--------------------------------------------------------------

News Briefs----
American Home Can't Fund Loans, May Liquidate Assets
http://www.bloomberg.com/apps/news?pid=20670001&refer=home&sid=a2yB9pe.3k3A
American Capital Closes Commercial Real Estate CDO
http://www.absnet.net/include/showarticle.asp?tab=news
N.Y. Oil Rises to a Record Close on Signs Supply Is Inadequate
http://www.bloomberg.com/apps/news?pid=20670001&refer=home&sid=asmR0pw_BYts
Business Briefs---Morgan Stanley/Hat in Hand/GMAC hurt by subprime
http://www.nypost.com/seven/07312007/business/business_briefs_business_.htm
Murdoch Seizes Wall St. Journal In $5 Billion Coup
http://www.washingtonpost.com/wp-dyn/content/article/2007/07/31/
AR2007073100896.html?hpid=topnews
Consumer Confidence Hits 6-Year High
http://www.washingtonpost.com/wp-dyn/content/article/2007/07/31/
AR2007073100659.html
Consumer spending growth slows
http://www.usatoday.com/money/economy/2007-07-31-spending-incomes_N.htm
Airbus A350 muscles in on the 777
http://seattletimes.nwsource.com/html/businesstechnology/2003813795_777threat31.html
Job Board Monster to cut 800 Positions
http://www.nypost.com/seven/07312007/business/job_board_monster_to_cut_8
00_positions_business_.htm
Father and Son Restaurateurs in New York City Plead Guilty to Tax Evasion
http://www.nytimes.com/2007/08/01/nyregion/01fraud.html?_r=1&ref=business&oref=slogin
---------------------------------------------------------------


You May have Missed---
Iraqi Parliament Adjourns for August
http://apnews.myway.com/article/20070730/D8QN1A100.html
Nominee Mullen: Little political progress in Iraq
http://www.usatoday.com/news/washington/2007-07-30-us-iraq_N.htm?loc=interstitialski
---------------------------------------------------------------

Sports Briefs----
Bonds homerless in win over Dodgers
http://www.contracostatimes.com/sports/ci_6512836?nclick_check=1
Michael Vick co-defendant cuts deal
http://www.ajc.com/sports/content/sports/falcons/stories/2007/07/30/plea_0730.html
?cxntlid=homepage_tab_newstab
Culpepper Signs 1-Year Deal with Raiders
http://www.sfgate.com/cgi-bin/article.cgi?f=/n/a/2007/07/31/sports/s174957D97.DTL
Former 49er head coach Bill Walsh dies
http://www.sfgate.com/cgi-bin/article.cgi?f=/c/a/2007/07/30/BAG57LR8OK21.DTL
http://www.sfgate.com/cgi-bin/article.cgi?f=/c/a/2007/07/31/SP8IR9U1P2.DTL
http://www1.pressdemocrat.com/article/20070731/NEWS/707310311/1033/NEWS01
----------------------------------------------------------------


"Gimme that Wine"
Ste. Michelle, Antinori to Purchase Stag's Leap Wine Cellars-$185MM
http://www.winebusiness.com/news/dailynewsarticle.cfm?dataId=49543
http://seattletimes.nwsource.com/html/businesstechnology/2003815021_stagsleap01.html
http://www.sfgate.com/cgi-bin/article.cgi?f=/c/a/2007/08/01/NAPA.TMP
http://www1.pressdemocrat.com/article/20070731/NEWS/70731015/1033/NEWS01
E&J Gallo Winery Buys William Hill Estate
http://www.winebusiness.com/news/DailyNewsArticle.cfm?dataid=49549
Duckhorn Wine Company Sells Controlling Share
http://www.winemag.com/ME2/dirmod.asp?sid=&nm=&type=Publishing&mod=Publications
%3A%3AArticle&mid=8F3A7027421841978F18BE895F87F791&tier=4&id=1C2856E51D3E
4D67A1ACD94E6CA8F4FC
Acquisitions Stir Napa Valley
http://winesandvines.com/template.cfm?section=news&content=49567
New Hall Winery Breaks Ground
http://www.winesandvines.com/template.cfm?section=news&content=49540
Kendall-Jackson Takes Aim at 'Meritage' Premium Wine Category
http://sev.prnewswire.com/food-beverages/20070730/AQM02830072007-1.html
Pinot's Bubbly Side---Eric Asimov
http://thepour.blogs.nytimes.com/2007/07/30/pinots-bubbly-side/
Wine Prices by vintage
http://www.winezap.com
http://www.wine-searcher.com/
US/International Wine Events
http://www.localwineevents.com/
Winery Atlas
http://www.carterhouse.com/atlas
Leasing News Wine & Spirits Page
http://two.leasingnews.org/Recommendations/wnensprts.htm
The London International Vintners Exchange (Liv-ex) is an electronic exchange for fine wine.
http://www.liv-ex.com/
----------------------------------------------------------------

Calendar Events This Day
Benin: Independent Day
Public Holiday. Commemorates independence from France in 1960. Benin at the time was known as Dahomey.
https://www.cia.gov/library/publications/the-world-factbook/geos/bn.html
Colorado: Admission Day
On August 1, 1876, Colorado admitted to the Union as the 38th state. The first Monday in August is celebrated as Colorado Day.
Girlfriend's Day
Celebrate this special day by taking your girlfriend(s) shopping, to a play, to the movies, out to eat, to the span, and /or the park.
www.cosmocompany.com
National Urban Eden Day
A holiday dedicated to bringing Eden into the city. A day to increase awareness of the human-=friendly and do-friendly use of urban space, and encouraged the inclusion of nature in all aspects of urban life.
Raspberry Cream Pie Day
http://holidayinsights.com/moreholidays/August/raspberrycreampie.htm
Respect for Parents Day
A day set aside to think of positive things parents contribute to society.
Rounds Resounding Day
To sign rounds, catches and cannons in fold contrapuntal tradition. Motto," As rounds re-sound and resound, all the world's joined in a circle of harmony.
http://www.delamar.org/roundsresoundingsociety.htm
Trinidad and Tobago Emancipation Day
Public holiday. slavery was abolished in all British colonies on this day in 1934. Also called Discovery Day.

Saint feast Days
http://www.catholic.org/saints/f_day/aug.php
----------------------------------------------------------------

August has the highest percentage of births.
(The general consensus are the months from July through September. Several state July, one September, and one August, 2000
as the highest month.)
http://www.allbaby.com/babyinfo/birthstatistics.htm
http://www.neoteny.org/a/birthmonth.html
http://tiger.towson.edu/users/jbowli2/quantitative%20activity.htm
http://www.cdc.gov/nchs/data/nvsr/nvsr50/nvsr50_05.pdf
----------------------------------------------------------------

Today's Top Event in History
1873- The first cable car ran at 5am on Clay Street Hill , San Francisco, CA, while the City slept. It was ready to run its trails, and pictures were allowed to be taken on August 2. Revenue service did not take place until September 1. The ride cost five cents. This was the first cable car put into service anywhere in the world. It was invented by Andrew Smith Hallidie, who obtained a patent on January 17, 1871, on an "endless-wire rope way." Today only three lines of the original lines operate.
http://www.americahurrah.com/Postcards/SFCC1.html
http://www.cablecarmuseum.com/Histcars/Histcars.html
http://www.sfmuseum.org/bio/hallidie.html
http://www.cablecarmuseum.com/8c/8c.htm
http://www.cablecarmuseum.com/Tour/
http://www.americahurrah.com/Postcards/SFCC1.html
1876- Colorado admitted to the Union as the 38th state.
http://memory.loc.gov/ammem/today/aug01.html
http://www.sfcablecar.com/hist1.html
http://www.geocities.com/CapeCanaveral/Launchpad/3518/html/ccwho.html
[headlines]
----------------------------------------------------------------

This Day in American History
1498-- Columbus lands in South America. Italian explorer Christo Colombo (his name in Italian and as the Spanish called him) sets foot on the American mainland for the first time, at the Paria Peninsula in present-day Venezuela. Thinking it an island, he christened it Isla Santa and claimed it for Spain. In May 1498, Columbus left Spain with six ships, three filled with colonists and three with provisions for the colony on Hispaniola. This time, he made landfall on Trinidad. He entered the Gulf of Paria in Venezuela and planted the Spanish flag in South America on 01 01 August498. He explored the Orinoco River of Venezuela and, given its scope, soon realized he had stumbled upon another continent. Columbus, a deeply religious man, decided after careful thought that Venezuela was the outer regions of the Garden of Eden. Returning to Hispaniola, he found that conditions on the island had deteriorated under the rule of his brothers, Diego and Bartholomew. Columbus' efforts to restore order were marked by brutality, and his rule came to be deeply resented by both the colonists and the native Taino chiefs. In 1500, Spanish chief justice Francisco de Bobadilla arrived at Hispaniola, sent by Isabella and Ferdinand to investigate complaints, and Columbus and his brothers were sent back to Spain in chains. He was immediately released upon his return, and Ferdinand and Isabella agreed to finance a fourth voyage, in which he was to search for the earthly paradise and the realms of gold said to lie nearby. He was also to continue looking for a passage to India. In May 1502, Columbus left Cádiz on his fourth and final voyage to the New World. After returning to Hispaniola, against his patrons' wishes, he explored the coast of Central America looking for a strait and for gold. Attempting to return to Hispaniola, his ships, in poor condition, had to be beached on Jamaica. Columbus and his men were marooned, but two of his captains succeed in canoeing the 720 km to Hispaniola. Columbus was a castaway on Jamaica for a year before a rescue ship arrived. In November 1504, Columbus returned to Spain. Queen Isabella, his chief patron, died less than three weeks later. Although Columbus enjoyed substantial revenue from Hispaniola gold during the last years of his life, he repeatedly attempted (unsuccessfully) to gain an audience with King Ferdinand, whom he felt owed him further redress. Columbus died in Valladolid on 20 May 1506, without realizing the great scope of his achievement: He had discovered for Europe the New World, whose riches over the next century would help make Spain the wealthiest and most powerful nation on earth.
1619-First black Americans (20) land at Jamestown, Virginia.
http://www.pbs.org/wgbh/aia/part1/1h289.html
http://www.pbs.org/wgbh/aia/part1/1p263.html
http://www.pbs.org/wgbh/aia/part1/1i2991.html
http://www.historian.org/local/jamstwnva.htm
1764-Birthday of Anne Willing Bingham conducted social salons for leaders of the newly born United States such as Jefferson, Washington, etc., and had a lot to say to them. AWB is one of the largely unrecognized cadre of early American women who along with Abigail Adams, Mercy Otis Warren, and others attempted to gain human rights for women from the framers of the U.S. Constitution.
She reported was used as the model for " liberty" on US coins.
http://mywebpages.comcast.net/reidgold/draped_busts/debate.html
http://mywebpages.comcast.net/reidgold/draped_busts/pics.html
http://www.ssha.org/abstract2003/abs87.html
http://odur.let.rug.nl/~usa/P/tj3/writings/brf/jefl69.htm
1776- The first Jew to die in the American Revolution, Francis Salvador, was killed in a skirmish with the British loyalists. He was also the first Jew selected to office in colonial America. He was voted a member of the South Carolina Provincial Congress in January, 1775. He was known as the Southern Paul Revere for having warned of the approach of the British fleet at Charleston, SC. On August 1, 1776, while he was leading the militia under the command of Major Andrew Wilinson, his group was ambushed by Native Americans and loyalists near Esseneka (Seneca). Salvador was shot through the body and the left leg and was scalped by a group of Cherokees who sided with the British.
http://www.fau.edu/library/brody3.htm
1779-Birthday of Francis Scott Key ( and if you don't know who he was, turn in your citizenship papers). American attorney, social worker, poet and author of the US national anthem. Key was on shipboard off Baltimore during the British bombardment of Fort McHenery on the nights of September 13-14, 1814. Thrilled to see the American flag still flying over the fort at daybreak, Key wrote the poem " The Star-Spangled Banner." Born at Frederick County, MD., he died at Baltimore, MD, January 11, 1842.
http://www.marylandtheseventhstate.com/article1014.html
1790- The first census revealed that there were 3,939,326 citizens in the 16 states and the Ohio Territory. Virginia, with 747,610, was the most populous state; Rhode Island, with 68,825, the least. New York City had a population of 33,131, Philadelphia had a population of 28,522, and Boston had a population of 18,320. The US has taken a census every 10 years since 1790.
1791- Virginia planter Robert Carter Ill confounded his family and friends by filing a deed of emancipation for his 500 slaves. One of the wealthiest men in the state, Carter owned 60,000 acres over IS plantations. The deed included the following words: "I have for some time past been convinced that to retain them in Slavery is contrary to the true principles of Religion and Justice and therefore it is my duty to manumit them." The document established a schedule by which 15 slaves would be freed each Jan 1, over a 21-year period, plus slave children would be freed at age 18 for females and 21 for males. It is believed this was the largest act of emancipation in US history and predated the Emancipation Proclamation by 70 years.
http://www.coax.net/people/lwf/hb_rc.htm
1794- Whiskey Rebellion begins.
http://www.whiskeyrebellion.org/rebell.HTM
1812- A rare tornado hits Westchester County, NY.
http://www.rootsweb.com/~nylnphs/HH/2.htm
1818-Birthday of Maria Mitchell. An interest in her father's hobby and an ability for mathematics resulted in Maria Mitchell's becoming the first female professional astronomer. In 1847, while assisting her father in a survey of the sky for the US Coast Guard, Mitchell discovered a new comet and determined its orbit. She received many honors because of this, including being elected to the American Academy of Arts and Sciences---its first woman. Mitchell joined the staff at Vassar Female College in 1865---the first US female profession of astronomy—and in 1873 was a cofounder of the Association for the advancement of Women. Born at Nantucket, MA. Mitchell died June 28, 1889, at Lynn, MA.
http://womenshistory.about.com/library/bio/blbio_mit
http://antwrp.gsfc.nasa.gov/apod/ap981010.html chell_maria.htm
http://ne.essortment.com/biographyofmar_rhff.htm
http://antwrp.gsfc.nasa.gov/apod/ap981010.html
1838-Abolition of slavery in Jamaica. Spanish settlers introduced the slave trade into Jamaica in 1509 and sugar cane in 1640. Slavery continued until this day when it was abolished by the British. http://www.spartacus.schoolnet.co.uk/Lslavery33.htm
http://www.greatvac.com/about.asp
1861-for trivia fans, John Tyler of Virginia, president of the United States from 1841 to 1845, became a delegate to the Provisional Congress of the Confederate States. He was elected a member of the House of Representatives of the permanent Confederate Congress on November 7, 1861, but died on January 18, 1862, before taking his seat. he is the only former president to serve as an official of an "enemy government."
http://www.whitehouse.gov/history/presidents/jt10.html
http://www.americanpresidents.org/presidents/president.asp?PresidentNumber=10
1863 --Cavalry action near Brandy Station — End of Gettysburg Campaign.
1864- Union General Ulysses S. Grant appoints General Philip H. Sheridan commander of the Army of the Shenandoah. Within a few months, Sheridan drove a Confederate force from the Shenandoah Valley and destroyed nearly all possible sources of Rebel supplies, helping to seal the fate of the Confederacy. Surprisingly, Grant had placed Sheridan, an effective infantry leader, in charge of the Army of the Potomac's cavalry division for the campaign against Lee. Now Grant handed Sheridan command of the Army of the Shenandoah, comprising of 40'000 soldiers that included many demoralized veterans of the summer campaign. Sheridan wasted little time, beginning an offensive in September that routed Early's army and then destroyed most of the agricultural resources of the region. Although this victory is not as famous as Union General William T. Sherman's march through Georgia, which took place at the same time, it may have been even more complete. The Shenandoah Valley, so important throughout the war, was rendered useless to the Confederacy by the end of the fall.
1873- The first cable car ran at 5am on Clay Street Hill , San Francisco, CA, while the City slept. It was ready to run its trails, and pictures were allowed to be taken on August 2. Revenue service did not take place until September 1. The ride cost five cents. This was the first cable car put into service anywhere in the world. It was invented by Andrew Smith Hallidie, who obtained a patent on January 17, 1871, on an "endless-wire rope way." Today only three lines of the original lines operate.
http://www.americahurrah.com/Postcards/SFCC1.html
http://www.cablecarmuseum.com/Histcars/Histcars.html
http://www.sfmuseum.org/bio/hallidie.html
http://www.cablecarmuseum.com/8c/8c.htm
http://www.cablecarmuseum.com/Tour/
http://www.americahurrah.com/Postcards/SFCC1.html
1876- Colorado admitted to the Union as the 38th state.
http://memory.loc.gov/ammem/today/aug01.html
http://www.sfcablecar.com/hist1.html
http://www.geocities.com/CapeCanaveral/Launchpad/3518/html/ccwho.html
1903 –Birthday of Calamity Jane, who's real name was Martha Jane Cannary Burk, born Princeton, Missouri. Between legend and the usual misrepresentations, the true life of this frontier woman is shrouded. She usually dressed as a man, yet historians claim she was a prostitute. She claimed to have scouted for the army, including for Gen. George Custer while others say that was impossible. She was part of a geological expedition to the Black Hills and stayed after gold was discovered. History says she also was a "companion" of Wild Bill Hickok who died 27 years and one days before she did, and is buried next to him, not his wife. She lived her last years in poverty. How she earned her living appears to be a mystery as many historians claim that she was not a stage driver, a scout, nor anything else like that. She was in El Paso for a time where she married a Clinton Burke who soon deserted her. She was believed to have been a mail carrier in Deadwood, but her exact ways of earning a living are just not known. In reality, most of what we think we know of Calamity Jane is the product of dime novels of the era that portrayed her as beautiful and daring as well as Hollywood movies.
http://www139.pair.com/read/Marthy_Cannary_Burk/Life_and_Adventures_of_Cal
amity_Jane/Life_And_Adventures_Of_Calamity_Jane_p1.html irls.com/dream/
cowgals/calamity.htm
1903-- First cross-country auto trip, from New York City to San Francisco, is completed on this day. The trail was blazed by a Packard, which finished in a mere fifty-two days.
1907-- Bank of Italy opens 1st branch at 3433 Mission Street, SF. Later
to become the Bank of America.
1916-Hawaii Volcanoes National Park Established. Area of Hawaii Island, including active volcanoes Kilauea and Manua Loa, were established as Hawaii National Park in 1916.
http://www.nationalgeographic.com/destinations/Hawaii_Volcanoes_National_Park/
http://www.botany.hawaii.edu/b308/bigisland/guide.htm
1933- California introduces sales tax due to the devastating depression.
http://www.salestaxcpa.com/id50.htm
1939-Glenn Miller Band records " In the Mood," ( Bluebird 104150 Non-royalty contract gives him only $175.
1941---Willy's introduces the "jeep." General Dwight D. Eisenhower said that America could not have won World War II without it.
http://jeepin.com/history.shtml
1941-Birthday of Ronald H. Brown, born Washington, DC., grew up in Harlem and studied at Middlebury College in Vermont. After graduating from St. John's University law school, Brown served as chief council for the Senate Judiciary Committee. He went on to become the first African-American partner at the law firm of Patton Boggs & Blow, the first African-American leader of the Democratic National Committee and later served as the US Secretary of Commerce during the Clinton administration. Brown died in a plane crash at Dubrovnik, Croatia, Apr 3,1996, while on government business. Some say the death was not an accident.
http://www.rhbf.org/aboutron.asp
1941- Yankee Lefty Gomez breaks the major league mark for walks in a shutout by issuing 11 walks in a 9-0 victory over the Browns.
1941 - President Roosevelt forbids the export of oil and aviation fuel from the United States except to Britain, the British Commonwealth countries and countries of the Western Hemisphere. This decision is aimed at Japan. Roosevelt's decision confirms steps taken recently when Japanese assets were frozen (on July 26th). As a consequence of the American restrictions on oil exports, Japan is left with only limited stocks of oil. The position is such that Japan must either change her foreign policy very radically or decide to go to war and try to secure access to oil from the East Indies. Roosevelt was diplomatically applying pressure for Japan to end its hostilities.
1942- Birthday of Jerry Garcia, lead guitarist and driving force behind the Grateful Dead, was born in San Francisco. The Dead were the only psychedelic band of the 1960's to survive into the '90s. They had been better known for their 4 - 5 hour concerts than for their recordings, until 1987's "In the Dark." It was the Grateful Dead's biggest seller, and a single from it, "Touch of Grey," became their first top-ten hit. Garcia died of a heart attack on August 9th, 1995, at a residential treatment center in Forest Knolls, California. He had reportedly gone there to battle his heroin addiction.
http://www.jerrygarcia.com
1943 - Race-related rioting erupted in New York City's Harlem section. The start of the event was the arrest of Private Robert Bandy, a 26-year-old black soldier He was charged with attacking a white policeman who was arresting a black woman in a Harlem hotel . Rumors soon spread that police officers had killed a black soldier who was trying to protect his mother. This caused a momentous outburst of rioting destroying much of Harlem. The statistics of the riot vary depending on the source, but around 500 persons were injured, five dead, 400-500 arrested, and property damage estimated at 500,000 to a million dollars.
1943-JOHNSON, LEON W. (Air Mission) Medal of Honor
Rank and organization: Colonel, U.S. Army Air Corps, 44th Bomber Group, 9th Air Force. Place and date: Ploesti Raid, Rumania, 1 August 1943. Entered service at: Moline, Kans. Born: 13 September 1904, Columbia, Mo. G.O. No.: 54, 7 September 1943. Citation: For conspicuous gallantry in action and intrepidity at the risk of his life above and beyond the call of duty on 1 August 1943. Col. Johnson, as commanding officer of a heavy bombardment group, let the formation of the aircraft of his organization constituting the fourth element of the mass low-level bombing attack of the 9th U.S. Air Force against the vitally important enemy target of the Ploesti oil refineries. While proceeding to the target on this 2,400-mile flight, his element became separated from the leading elements of the mass formation in maintaining the formation of the unit while avoiding dangerous cumulous cloud conditions encountered over mountainous territory. Though temporarily lost, he reestablished contact with the third element and continued on the mission with this reduced force to the prearranged point of attack, where it was discovered that the target assigned to Col. Johnson's group had been attacked and damaged by a preceding element. Though having lost the element of surprise upon which the safety and success of such a daring form of mission in heavy bombardment aircraft so strongly depended, Col. Johnson elected to carry out his planned low-level attack despite the thoroughly alerted defenses, the destructive antiaircraft fire, enemy fighter airplanes, the imminent danger of exploding delayed action bombs from the previous element, of oil fires and explosions, and of intense smoke obscuring the target. By his gallant courage, brilliant leadership, and superior flying skill, Col. Johnson so led his formation as to destroy totally the important refining plants and installations which were the object of his mission. Col. Johnson's personal contribution to the success of this historic raid, and the conspicuous gallantry in action, and intrepidity at the risk of his life above and beyond the call of duty demonstrated by him on this occasion constitute such deeds of valor and distinguished service as have during our Nation's history formed the finest traditions of our Armed Forces.
1944-Warsaw Uprising. Having received radio reports from Moscow promising aid from the red Army, the Polish Home army rose up against the Nazi oppressors. At 5pm, thousands of windows were thrown open and Polish patriots, 40,000 strong, began shooting at German soldiers in the streets. The Germans responded by throwing eight divisions into the battle. Despite appeals from the
London-based Polish government-in exile, no assistance was forthcoming from the Allies, and after two months of horrific fighting the rebellion was quashed.
1944- Anne Frank makes the last entry into her diary. To escape deportation to concentration camps, the Jewish family of Otto Frank hid for two years in the warehouse of his food products business at Amsterdam. Gentile friends smuggled in food and other supplies during their confinement. Thirteen-year-old Anne Frank, who kept a journal during the time of their hiding, penned her last entry in the diary Aug 1,1944: '[I] keep on trying to find away of becoming what I would like to be, and what I could be, if . . . there weren't any other people living in the world." Three days later (Aug 4,1944) Grune Polizel raided the 'Secret Annex" where the Frank family was hidden. Anne and her sister were sent to Bergen-Belsen concentration camp where Anne died at age 15, two months before the liberation of Holland. Young Anne's diary, later found in the family's hiding place, has been translated into 30 languages and has become a symbol of the indomitable strength of the human spirit.
1944---Top Hits
Amor - Bing Crosby
I'll Be Seeing You - Bing Crosby
Long Ago and Far Away - Helen Forrest & Dick Haymes
Is You is or is You Ain't (Ma' Baby) - Louis Jordan
1950 --Territory of Guam created.
1951-Neal Hefti Band records his "Coral Reef." Great trumpet player, greater arranger for Basie, Sinatra, and many others.
http://www.spaceagepop.com/hefti.htm
http://us.imdb.com/Name?Hefti,+Neal
1952---Top Hits
I'm Yours - Don Cornell
Delicado - Percy Faith
Auf Wiedersehn, Sweetheart - Vera Lynn
Are You Teasing Me - Carl Smith
1953-Birthday of guitarist Robert Cray, Columbus, GA
http://www.blueflamecafe.com/index.html
1956 - Captain Norma Parsons becomes the first woman to join the National Guard when she was sworn in as a nurse in the 106th Tactical Hospital, New York Air National Guard. Only two days earlier, and after much debate, Congress finally enacted Public Law 845 allowing the participation of women in the Guard. But there were serious restrictions. Only female officers were allowed and they could only serve as nurses or in medically-related specialties such as dietitians, physical therapists or laboratory technicians. The Army Guard's first female member was First Lieutenant Sylvia Marie Saint Charles Law who joined Alabama's 109th Evacuation Hospital in January 1957. Not until November 1967 did Congress amend this law to allow the enlistment of women in Guard. Starting with just a few nurse-officers in the 1950s, women have steadily increased their numbers and job opportunities so that by the close of FY 2003 female soldiers in the Army Guard comprised 12.4% of its total strength while 17.4% of the Air Guard was female.
1957- Dodger first baseman Gil Hodges hits his 13th career grand slam and the last grand slam in Brooklyn Dodger history. The bases-loaded shot establishes a new National League record.
1959 - Singer Joe Elliott of Def Leppard is born in Sheffield, England. The group's biggest hit is the No. 1 single ``Love Bites'' in 1988.
1960- Chubby Checker's recording of "The Twist" was released by Cameo-Parkway Records. Checker wasn't the originator of the song that spawned the '60s greatest dance craze. That honor belonged to Hank Ballard, who wrote and recorded the tune as the "B" side of his 1958 hit "Teardrops on My Letter." But it was Chubby Checker who rode "The Twist" to stardom. His recording went to number one on the Billboard pop chart twice - in 1960 and again in 1962.
http://www.send4fun.com/twist.htm
http://www.chubbychecker.com/
1960- 18 year-old singer Aretha Franklin made her first secular recordings for producer John Hammond at Columbia Records. She had recorded some gospel songs at her father's church in Detroit four years earlier.
http://www.aretha-franklin.com/bio.htm
http://www.artistdirect.com/showcase//urban/arethafranklin.html
1960---Top Hits
I'm Sorry - Brenda Lee
Itsy Bitsy Teenie Weenie Yellow Polkadot Bikini - Brian Hyland
It's Now or Never - Elvis Presley
Please Help Me, I'm Falling - Hank Locklin
1960-Chubby Checker's "The Twist" is released.
1963-Arthur Ashe, first Black male to win Wimbledon, becomes first Black person named to the US Davis Cup team.
http://sportsillustrated.cnn.com/tennis/features/1997/arthurashe/biography.html
1964- Jan & Dean's "Little Old Lady From Pasadena" peaks at #3 on the pop chart.
1964-The Beatles' "A Hard Days Night" hits #1 on the chart.
1964-Rod Stewart's group Steam Packet opens 2 shows for the Rolling Stones at the London Palladium.
1966 - Charles Whitman takes a stockpile of guns and ammunition to the observatory platform atop a 300-foot tower at the University of Texas and proceeds to shoot 46 people, killing 16. Whitman, who had killed both his wife and mother the night before, was eventually shot to death after courageous Austin police officers, including Ramiro Martinez, charged up the stairs of the tower to subdue the attacker.
1968---Top Hits
Grazing in the Grass - Hugh Masekela
Stoned Soul Picnic - The 5th Dimension
Hurdy Gurdy Man - Donovan
Folsom Prison Blues – Johnny
1969-The three day Atlantic City Pop Festival opens in New Jersey. It's the first such festival in the Philadelphia-New York area. Over 110,00 come out to hear such artists as Iron Butterfly, CCR, Jefferson Airplane, Little Richard, Janis Joplin, Santana, Procul Harem and Joe Cocker perform.
1971-The two Concerts for Bangladesh, organized by George Harrison, were held at Madison Square Garden in New York. Among the other performers were Bob Dylan, Ravi Shankar, Leon Russell and Ringo Starr. A three-record set, which won a Grammy Award, and a documentary film were made of the event. The concerts, album and film raised nearly $11 million US for the impoverished people of the newly-independent nation of Bangladesh, formerly East Pakistan. But much of the money was impounded by the US Internal Revenue Service during a nine-year audit of the Beatles' Apple Corps Limited. $2 million was sent to UNICEF before the audit began, but it wasn't until 1981 that a check for the remainder was issued.
1971 - ``The Sonny and Cher Comedy Hour'' is launched on CBS-TV with a short summer run followed by three regular seasons.
1973-The flick "American Graffiti" opens. It wtars Ron Howard, Richard Dreyfuss and Harrison Ford among others, and features a soundtrack of 50's rock and roll hits.
1976---Top Hits
Kiss and Say Goodbye - Manhattans
Love is Alive - Gary Wright
Moonlight Feels Right - Starbuck
Teddy Bear - Red Sovine
1977-Willie McCovey of the San Francisco Giants hit the 18th and last grand slam of his career. His total still stands as the National League record. Lou Gehrig holds the major league record with 23.
http://www.eteamz.com/hallfame/files/AA06.txt
http://www.pubdim.net/baseballlibrary/ballplayers/M/McCovey_Willie.stm
1977- "Elvis: What Happened?," is a book Elvis Presley and his alleged drug problem. It's published by Ballatine and written by ex-bodyguards Red & Sonny West and Dave Hebler. The book presents the king of rock and roll as an overweight recluse obsessed with religion and the supernatural. The authors will call a press conference saying their reason for writing the book was not money, but to save Presley from himself. The book sells over three million copies.
1979- Following her graduation from rabbinical college in Philadelphia, Linda Joy Holtzman was appointed spiritual leader of the Conservative Beth Israel congregation in Coatesville, Pennsylvania, making her the first female rabbi to head a Jewish congregation in America.
1981-The all music-video channel, MTV, debuted. VHq, another music channel owned by MTV Networks that is aimed at older pop music fans, premiered in 1985.
1981-The Moody Blues' "Gemini Dream" peaks at #12 on the singles chart, while Rush's "Tom Saywer" peaks at #44.
1982- Greg Louganis, US becomes first diver to score 700 (752.67) in 11 dives.
1982- Hank Aaron, the holder of the career home run record (755) and RBI record (2,297); Frank Robinson, the first player to win the MVP in both leagues and the first black manager in the majors; Travis Jackson, an outstanding offensive and defensive shortstop for the Giants during 1920's, and former commissioner Happy Chandler, who provided leadership in breaking baseball's color line are inducted in the Hall of Fame
1984---Top Hits
When Doves Cry - Prince
Ghostbusters - Ray Parker Jr.
State of Shock - Jacksons
Angel in Disguise - Earl Thomas Conley
1987-The Grateful Dead's LP "In The Dark" enters the chart. The LP contains the groups biggest single ever, "Touch Of Grey." Also, Bob Seger's "Shakedown" hits #1 on the pop singles chart.
1989-- Gwendolyn King, became the first American of black African descent to head the Social Security Commission.
http://www.ssa.gov/history/king.html
1998 -Using the old Negro League teams represented in their respective cities, the Cardinal-Brave game Saturday featured throwback uniforms of the 1928 St. Louis Stars and the 1940 Atlanta Black Crackers.
1990-The creation of what would become the world Wide Web was suggested this month in 1990 by Tim Berners-Lee and Robert Caliiau at CERN, the European Laboratory for Particle Physics at Switzerland. By October, they had designed a prototype Web browser. They also introduced HTML ( Hypertex Markup Language ) and the URL ( Universal Resource Locator). Mosaic, the first graphical Web browser, was designed by Marc Andesseen and released in 1993
( he was one of the founders of Netscape )---until that time there was "Archie"
and Gopher. ) by early 1993, there were 50 Web servers worldwide.
1990-IBM sold off its typewriter and keyboard businesses on this day in 1990. The move signaled IBM's increasing focus on the personal computer market. IBM also discontinued production of several of its PS/2 systems due to poor sales.
1990- Ashton Tate released a new version of its software package, dBase IV. Ashton Tate had dominated the database market in the 1980s but began to slide in the 1990s. At the height of the company's success in the mid-1980s, founder George Tate died of a heart attack at his desk.
1993-African-American Ronald H Brown, former chairman of the Democratic National Committee, appointed head of the Department of Commerce by President-elect Bill Clinton.
1994- Michael Jackson and Lisa Marie Presley confirmed that they had been married by a judge in the Dominican Republic on May 26th. Publicists for the bride and groom had been denying the marriage took place since word of it leaked out on July 10th.
1996 - Olympic wrap-up: Michael Johnson left his fellow runners in the dust to win gold in the 200 meters in a record 19.32 seconds. He was the first male Olympian to complete the 200/400-meter Olympic double. And French sprinter Marie-Jose Perec became only the second woman in history to win a gold medal in both the 200-meter and the 400-meter runs at the same Olympics. Perec joined American Valerie Brisco-Hooks, who won both the 200 and 400 races in 1984 in Los Angeles. The U.S. women's soccer team claimed the gold medal and capped the first women's soccer competition at the Olympics, beating China 2-1. And last, but certainly not least, Dan O'Brien won the gold in the decathlon, four years after failing to make the U.S. Olympic team.
2001 -For the 33rd time in the team's history, the Tigers turn a triple play as Mariner Mark McLemore lines out to second baseman Damion Easley, who throws to shortstop Deivi Cruz to double up Tom Lampkin. Cruz then relays the ball to first baseman Shane Halter catching Ichiro Suzuki off first to complete Detroit's first triple killing since July 3, 1992, when the victim was also Seattle.
--------------------------------------------------------------

Baseball Poem
– Old Timer's Day, Fenway Park, 1 May 1982
Donald Hall
When the tall puffy
figure wearing number
nine starts
late for the fly ball,
laboring forward
like a lame truckhorse
startled by a garter snake,
– this old fellow
whose body we remember
as sleek and nervous
as a filly's –
and barely catches it
in his glove's
tip, we rise
and applaud weeping:
On a green field
we observe the ruin
of even the bravest
body, as Odysseus
wept to glimpse
among the shades the shadow
of Achilles
des the shadow
of Achilles
Fathers Playing Catch with Sons
http://www.amazon.com/exec/obidos/ASIN/0865471681/poetsorg-20/002-5217827-1679
236?creative=327641&camp=14573&adid=08JM7ZJZFGQ1Q258X4D7&link_code=as1
http://www.amazon.com/gp/product/061853721X/002-5217827-1679236?v=
glance&n=283155
About the new US Poet Laureate Donald Hall, avid Boston Red Sox fan.
http://www.nytimes.com/2006/06/14/books/14poet.html?hp&ex=1150344000&en=
1aca3b325c00a10b&ei=5094&partner=homepage
--------------------------------------------------------------

SuDoku
The object is to insert the numbers in the boxes to satisfy only one condition: each row, column and 3x3 box must contain the digits 1 through 9 exactly once. What could be simpler?
http://leasingnews.org/Soduku/soduko-main.htm
--------------------------------------------------------------

Daily Puzzle
How to play:
http://www.setgame.com/set/puzzle_frame.htm
Refresh for current date:
http://www.setgame.com/set/puzzle_frame.htm
--------------------------------