Friday, August 3, 2007
Headlines---
Betty Waddell passes away
Classified Ads---Controller
Leasing continues in Minneapolis
Cartoon---Bank Policy
More on the sale of Pacific Capital Leasing
Scott Wheeler Pres. Equipment Leasing Co
Classified Ads---Help Wanted
SecureTrac joins "Site Inspection" List
Harbour Capitals "almost" Achieves Greatness
EAEL September 24 Expo
Managing Yourself and Others by Al Levine
Tiff Colter has joined SFBI
Trinity Industries Reports Strong 2nd Q
CIT Group Stock Continues Freefall
American Home Mortgage says It Will Close
News Briefs---
You May have Missed---
California Nuts Brief---
Sports Briefs---
"Gimme that Wine"
Calendar Events
Snapple Real Facts
Today's Top Event in History
This Day in American History
Baseball Poem
SuDoku
Daily Puzzle
######## surrounding the article denotes it is a "press release"
------------------------------------------------------------------------

Betty Waddell passes away
From Linda P. Kester:
"We have lost a light in the leasing industry. My friend, Elizabeth ("Betty") Waddell died July 30th from a brain tumor. She was only 67 years old. Betty was a behind the scenes leasing veteran. She worked as Advanta Leasing's phone receptionist and then moved on to work in the back end documentation part of the business. Betty started working at Advanta Leasing on 2/16/88. This coincidently is the same day I started. We went through training together and developed a magical friendship.
"If you placed a phone call to Advanta in the early days—then you know Betty. She answered the phones for years before automated attendants came along. She had a distinctive one-of-a-kind voice, a voice that always made me smile.
"She was one of the many employees who went from Advanta to Marlin Leasing. This was an easy transition because her son, Bill Waddell, is one of the original six co-founders of Marlin.
"Betty was creative, kind, loving and beautiful. She really cared about people. She always took the time to find out how you were doing and she was an excellent listener. She had the most remarkable attitude. She lived in cheerful kindness. She made you feel good just to be around her. And her laugh! She had the most contagious laugh. She would tilt her head back with a big smile on her face and laugh from her belly. She had a beautiful face and a beautiful soul.
"Betty was a people person. She was never interested in fortune or fame, she was interested in YOU. She had a quality of encouraging and enhancing and supporting the people she loved. Once you were her friend, she never forgot your birthday.
"She left Marlin a couple years ago to be a full time babysitter to her grandchildren. Her life was all about her four children and her six grandchildren. She was so proud of them! If you asked, she would pull out pictures, and tell an interesting story about each one.
"I know that any lessee, vendor or broker that Betty touched was left with a good feeling about the leasing industry. We were lucky to have her light in leasing, we were lucky to have her light in our lives."

www.lindakester.com
linda@lindakester.com
856-489-6558
Obituary: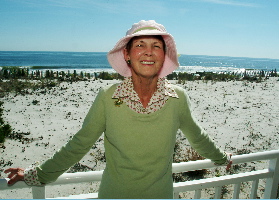 Elizabeth G. Waddell
Shamong, NJ resident
"Elizabeth G. Waddell, age 67 of Shamong, NJ passed away on July 30, 2007 in her sleep at her daughter's residence in Albuquerque, New Mexico. Betty as she was known to legions of family, friends and professional colleagues was born March 9, 1939 in Philadelphia, PA. She is survived by her four children, Matthew R. Waddell, Elaine J. Nitafan, Kimberly E. Vollrath, William R. Waddell and their father, her former husband, William C. Waddell; her son-n-laws Carl Vollrath and John Nitafan; her daughter-n-law's Janeen Waddell and Cindy Winkler, her six grandchildren, Colby Vollrath, Jonathan Nitafan; Carter Vollrath, Timmy Nitafan, Conner Vollrath and Brianna Waddell; her sister and brother-n-law Joy and Roy Williams.
"Relatives and friends may greet the family on Saturday August 11, 2007, from 9 to 10 AM, at Bugbee-Riggs Funeral Home (12th Street and LBI Blvd.) in Ship Bottom, NJ 08008. A Memorial Service will follow at 10 AM at the Funeral Home.
"Memorial contributions in Betty's memory may be made for brain cancer research to the American Brain Tumor Association c/o Elizabeth G. Waddell Memorial Fund located at 2720 River Road, Des Plaines, IL 60018.z`
"Arrangements made by Bugbee-Riggs Funeral Homes, LLC. Ship Bottom, NJ."
--------------------------------------------------------------

Classified Ads---Controller
Boca Raton, FL
CPA w/ Sarbanes Oxley/ 15 years management exp. as CFO/ Controller/5 yrs w/ PWC Extensive exp providing accounting/ tax guidance for the equipment lease industry. Willing to relocate.
Email: bltushin@hotmail.com

Chicago, IL
experienced in lease accounting, operations, management, and Sarbanes-Oxley. Seeking position with equipment lessor. Would consider contract assignments or relocating.
Email: leasecontroller@comcast.net

Southeastern, MI
Controller & Management experience w/ equip lessors &broker. MBA, CPA w/ extensive accounting, management, securitization experience with public and private companies. Willing to relocate.
Email: Leasebusiness@aol.com
West Palm Beach, FL
CPA/CFO/Controller/Due Diligence Officer/SOX Lead seeking position.
Email: obrienhowardj@aol.com
For a full listing of all "job wanted" ads, please go to:
http://www.leasingnews.org/Classified/Jwanted/Jwanted.htm
--------------------------------------------------------------

Leasing continues in Minneapolis
Aerial from Google before bridge collapse:
IF you haven't see television, listened to the radio, read news on the internet or paper, the eight-lane Interstate 35W bridge, a major Minneapolis artery, was in the midst of being repaired and two lanes in each direction were closed when the bridge buckled during evening rush hour Wednesday, sending dozens of cars plummeting more than 60 feet into the Mississippi River. The death toll was at nine at the time of this report, with 20 missing in the river, and many injured.
"Unbelievable in Minnesota, " Bonita Gorghuber of US Bank, located in Bloomington, a suburb. "When I saw it on TV, I couldn't believe it was real. My friend had just left the city and was all right."
Jeff Cowan, Creekridge Capital, Edina, another suburb, said everything was now in a recovery effort, and city streets have been turned into all green lights to serve as a kind of freeway. "Many of my buddies have not returned to work," he said. " A CEO meeting I was to attend in downtown for this morning was cancelled, and it looks like this is going be serious for some time."
"Chaos," Leo Timmerman of Timmerman Leasing, with a Minneapolis address, said. "Actually I am in a suburb, but can tell you that many of my clients, friends, and relatives called me to see if I was all right. It is chaos here now as this was 1900 feet of a main traffic artery, eight lanes, four each direction, now closed. They put on 50 buses and are trying to route traffic 15 to 20 miles from the other direction, which is clogged. The University is also right at the end of the bridge. It is a mess, but many have volunteered to help and the city really appears to be doing the best they can under the circumstances. People are coming together to help each other."
International Decision Systems office is located in downtown Minneapolis. Leasing News attempted to reach Todd Davis, CEO, but was told he was in a meeting. Other IDS officers were in a meeting, perhaps the same one. Leasing News is unable to report if IDS is still in daily operation or in a meeting.
--------------------------------------------------------------

--------------------------------------------------------------

More on the sale of Pacific Capital Leasing
by Christopher Menkin

There is more to the story than Pacific Capital Bancorp, Santa Barbara, California declaring that it nearly tripled from the year-ago quarter primarily due to the sale of auto finance and commercial equipment leasing portfolios.
Pacific Capital Bank their second quarter, 2007, "Net income for the second quarter of 2007 was $33.2 million." They also declared the sale of their leasing company and auto portfolio may have been due
to credit losses, stating in the SEC filing filed on August 1, 2007:
"Impact of Loan Portfolio Sales on Asset Quality Ratios
"In the second quarter of 2007, Pacific Capital sold its Indirect Auto Finance and Commercial Equipment Leasing portfolios, which had significantly higher loss rates than the rest of the portfolio.
Approximately 30% of the Company's allowance for credit losses (excluding RALs) at March 31, 2007 was allocated to the Indirect Auto Finance and Commercial Equipment Leasing portfolios. Following the
sale of these loan portfolios, Pacific Capital is showing a lower allowance for credit losses as a percentage of total loans, which reflects the low loss rates the Company has historically experienced
in the remaining overall portfolio.
"Although the two divested business lines had higher loss rates than the rest of the portfolio, they had minimal impact on the level of non-performing loans as delinquent credits in these business lines
typically went directly to charge-off."
Regarding another issue:
"Interim Chief Financial Officer Named
"As previously announced, Joyce Clinton has resigned as the Company's Chief Financial Officer and will complete her employment with Pacific Capital Bancorp on August 3, 2007. The Company is
underway with its search for a new Chief Financial Officer, and has named Brad Cowie as Interim Chief Financial Officer. Mr. Cowie, a Certified Public Accountant, has been with Pacific Capital for 11
years and currently serves as Chief Risk Officer.
" Pacific Capital has also engaged the services of the Company's former Chief Financial Officer, Don Lafler, to serve in a consulting capacity providing accounting oversight for the Company until a
permanent Chief Financial Officer is appointed."
6/31/07 to 6/31/07 Leases listed as an asset:
$305,015,000 $300,101,000
According to the Pacific Capital press release:
"(Pacific Capital Leasing) was sold for $280 million from the sale of the business, which equates to approximately 104.7643% of the Bank's net investment in the assets of the Commercial Equipment Leasing portfolio."
The actual date of the company becoming part of the Leasing Division of Pacific Capital Bank, N.A. becoming part of REXI: Resource America's LEAF Financial Corporation was June 22, 2007.
Leasing News asked Crit S. DeMent, Chairman and Chief Executive Officer of LEAF Financial
(a wholly-owned subsidiary of RAI) since 2001, for a comment, but did not obtain a response.
By the way, the fee is normally paid by the party who is being represented. Thus the Alta Group was paid by Pacific Capital Bank. The guess is anywhere from $150,000 to $300,000. The reason for the difference of the fee may vary due to Fairview Advisors, who represented Leaf Financial and therefore was included in their press release. The fact that LEAF got the first look at the acquisition opportunity and other interested parties did not get a chance to bid was covered in the Leasing News story about the purchase:
Correcting some Rumors:
http://www.leasingnews.org/archives/July%202007/07-02-07.htm#pcb
Full SEC filing and Press Release at:
http://leasingnews.org/PDF/PacificCapitalBancorpOfccolo.pdf
--------------------------------------------------------------

Scott Wheeler President the Equipment Leasing Company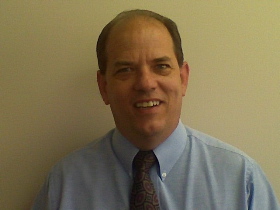 On August 1, 2007, Scott A. Wheeler was named to the position of President of The Equipment Leasing Company (ELC) in Sparks, Maryland, a subsidiary of Sandy Spring Bank. He replaces Dennis Horner who has left the company to pursue other career interests. Wheeler originally joined ELC in 1989 and has a total of 24 years in the industry primarily in credit, sales management, marketing, training and recruiting. He will be working on a more aggressive strategy for ELC to develop business opportunities.
To support Scott, longtime ELC employee Credit Manager Jim Sterenberg has been promoted to Vice President of Operations.
--------------------------------------------------------------

Leasing Industry Help Wanted
Accounts Manager

ACCOUNT MANAGER
Phoenix, AZ or virtual office
Responsible for developing and managing Vendor Programs with equipment manufacturers and vendors
Click here for more detailed information.
Manufacturers' Lease Plans Inc. (MLPi) is the pioneer of short-term rental and operating lease financing, funding high technology equipment manufacturers since the 1960s.
Collections

Collections Opportunity
Seeking an experienced collector to join its growing staff. Candidates should have a minimum 2 years of high volume collections experience, preferably in commercial vehicle lending or leasing. Competitive salary plus comprehensive package available. For consideration please fax resume in confidence to R.Z. 718-392-3933 or e-mail to rzerillo@advantagefunding.us


Controller


Controller
Boca Raton, FL
CPA, 5 yrs leasing exp. min. 15 yrs in accounting. For more info, please
click here
Océ Financial Services, Inc. is a dedicated captive leasing company, consolidating all lease-related activity for Océ North America and Océ Imagistics.


EFD Credit Officer


EFD Credit Officer
Walnut Creek, CA
You will underwrite equipment financing and leases of generally high complexity. Requires a BA & 5+ years of relevant experience. CLICK HERE for a detailed description and resume submission info.

Visit www.bankofthewest.com, for more information. Bank of the West and its subsidiaries are equal opportunity/affirmative action employers.


Managed Services Division
Operations / Doc / Funding

OPERATIONS / DOC / FUNDING
COSTA MESA, CALIFORNIA

Full Time Documentation / Funding Clerk
START DATE:
Position Available Immediately

Ground floor opportunity to join fast growing Independent Lessor. Experience required. Word and Excel skills a must.
Benefits provided. Bonus plan participation.
Salary commensurate with experience.
Please fax resume to 714-556-3765. Outline salary expectations.
Sales Representatives

Sales Reps

Due to expansion, we have openings in Richmond VA, Raleigh NC and Washington DC. To see job information, click here. Submit resume to pshelley@wwsmanagement.com

Since 1986, CSC Leasing has worked with well-managed companies who appreciate the value of leasing.

--------------------------------------------------------------

Site Inspection Services
( To apply to be listed, please fill in this form and fax to 408.374.3843 or you
may e-mail to: kitmenkin@leasingnews.org )
Site Inspection Form
Full-time
Employees

Part-Time
Employees or Ind. Contractors

Additional
Services

Major
Clients

SecureTrac proudly services banks, leasing companies,
brokers, auctioneers and equipment dealers.
(B) SecureTrac, Inc. - Additional Services
- SecureTrac, Inc is a nationwide provider of collateral inspections for banks, leasing companies, equipment brokers and equipment vendors.
- A picture is worth a thousand words but an on-site inspection is worth 10 times more.
- We give you a snapshot of your customers business in real time, not just on paper.
- Our field consultants are experts and are nationally recognized by leading Professional Associations as ethically and technically qualified to perform equipment consulting services for third parties.
Services Include:
Pre/Post Fund Collateral Inspections
Business and Merchant Site Inspections
Vendor Inspections
Vehicle Condition Reports
Check/Title Exchanges
Lease Signings
Inventory & Audits
Collection Inspections
Delinquency Interviews
Drive by Inspections
Repossessions
Appraisals
Benefits of choosing SecureTrac:
Real Time Status Updates
Online Reporting
Online Report Archive
Free Digital Photographs
Volume Discounts
Multi- Lease Discounts
Online Monthly Invoices/Early Pay Invoice Discounts
SecureTrac is proud to offer Same Day Service Requests.
-----------------------------------------------------------------
Associations are abbreviated. See our Associations page full name and information.
To view the entire list, please go here.
Leasing News would like to hear from readers:
--------------------------------------------------------------

Harbour Capitals "almost" Achieves Greatness at UNH Intermural Softball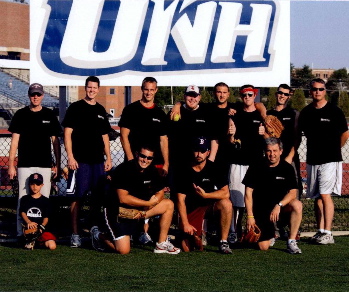 Newington, NH---The "Harbour Capitals", a semi-professional group of softballers from Harbour Capital Corporation in Newington, NH, recently got together for this historic photograph to commemorate their 1st ever softball "winning season".
In their final game at the UNH Intermural league on Tuesday night, the team lost its final game, ending their season at 7-4-1.
Inning by inning, the proud and brave Harbour Capitals pounded the opposition with deep balls and executed miraculous inning-ending defensive plays. But, in the end, our heroes could not overcome the hitting display of their on-field enemy, the "Pink Pelicans" and so, another season ends.
Walking from the field of battle, Harbour Capitals Captain, Patrick Sullivan was overheard saying, "I hate pelicans".
There's always next year.
--------------------------------------------------------------

EAEL September 24 Expo
--------------------------------------------------------------

Managing Yourself and Others
Are you achieving what you want?
By Alan Levine
Let us see if you really are happy with what and how you do your leasing business. Are you managing yourself and others in a way to be successful? In short, the questions are:
are you making the money you want and getting the satisfaction you need from your our old friend, Mr. Ego? Or another way to ask is, are you really happy with what you do and how you are doing it? That is a mouthful.
As a manager, you should want those under you to be successful.
After all, if you are good and can train your replacement, you are a manager. Think about it, making everyone in your own image. You will either love or hate that thought. It depends how
honest you are with yourself and about yourself. Honest self examination is a good thing.
Now, stop for a second and think how many jobs you have had.
Did you leave each job for more money or more opportunity?
Probably more opportunity and that makes one more money. I assure you; you never left a job for money alone. As an aside, the average person has about six jobs before 35. Now, was your new
job stimulating and motivating? Probably yes. So, if that's why you changed jobs, learn from that and try to retain employees by managing others through setting employee goals that are realistic
and an environment that stimulates everyone from admin to accounting to sales. It really does not matter if your company is large or small. Even if you are a one-man show at home with a fax brokering deals, stimulate and set goals for "you".
As for goals, they are not "I want to be rich". The plan on how to get rich contains the goals. On the accounting side, it would be like forecasting. On the sales side, it is the BIZ plan crunching
the numbers down to the marketing details that are the goals. Goals are not "I am going to make calls today". They are "I will make 10 calls today, 50 for the week" and so on. Goals should be self imposed (if one works alone) or group imposed if you are leading the troops (salespeople). In short, having monthly, quarterly, and annual numbers to hit are a stimulus. We all need that. Do it for you and if you have employees, do it for them. You are the "chief" and whether you realize it or not, are looked up
to, admired, and emulated (if a good leader). Remember, titles come and go:
success is the real measure.
For years, we used to pay a $1 for every lease an admin produced and was funded. Payday was fun for all. There was skin in the game and everyone had a stake from sales to admin. That little perk
had everyone buzzing about how many leases can we produce. Do something different to get you and everyone else going. And, please don't tell me you are too busy to be creative. Too busy is a cop out.
One should just say, "I am too disorganized to be organized".
Do you come to work and complete the tasks you started? Or, do you say, "there isn't enough time in the day". If you are one of those, then you will say it everyday. Change that mode of thinking. Also, if you wait for another project or transaction to be handed to you or the next call from an internet lead, you are treading water. Set goals and stick to them. Here is an example of an organized day
1. 8am: write down the day's priorities. Read important emails.
2. 9-10:30am: return phone calls. Put out fires and prospect a bit.
3. 10:45 -12pm: close deals. Hunt for pending transactions.
4. 12-1pm: relax and eat lunch. Maybe a few emails for dessert.
Even a few personal calls.
5. 1-3pm: handle the day's emergencies, management issues,
if that is your job. Plan marketing strategies, etc.
6. 3-4pm: more biz important emails.
7. 5 to ???: do what needs to be done.
Is your day that efficient? Try this: make a daily calendar and
follow it. You will be better off for it.
Another Scenario: Is your day driven by looking for old messages on your desk and returning calls? You may be a leader, but probably not a good one; and, you know it. You may even be somewhat successful, but not happy how you got there. We only kid ourselves for a short period and others for even a shorter period. The Peter Principle, written by Lawrence J. Peter, says we rise to our level of incompetence. Do you pray and say, "Why can't I be lucky before I Peter Principle out?" Or, one can say, that's it, I WANT A CHANGE.
Just because you have been around a while and are making a living, do not settle for mediocrity.
Now, can I do all the things I have said?? Not all the time, but I
sure try like heck. I try to talk to everyone in the office everyday.
Our managers give goals to our staff and managers have goals for
themselves. Everyone at review time is asked the following:
1. Did you achieve your goals this past year?
2. What are your goals for next year?
3. Rate your past year's performance.
4. What do you need from management to help you succeed
in the upcoming year?
And so on. Get to it. There is no time to waste. Start planning
your next 3-6 months.
Reprinted with permission from the July, 2007 United
Association of Equipment Leasing magazine "NewsLine."
Also available on line at:
http://www.uaelonline.org/news/newsline/issues/july_07.pdf
ABOUT THE AUTHOR
Allan Levine is the Chief Operating Officer of Madison Capital, LLC. Allan has been in the vehicle and equipment leasing business for 34 years. He is on the Board of Directors of The Eastern Association of Equipment Lessors (EAEL). He has also served, at the board level, on many local philanthropic and community organizations.
He is also a member of the Leasing News Advisory Board.
He is a graduate of the University of Marylandwhere and where he played lacrosse.
full biography:
http://www.leasingnews.org/Advisory%20Board/Allan_Levine.htm
### Press Release ###########################

Tiff Colter has joined SFBI in Toledo as Managing Director of
Equipment Leasing Recruiting/ International.
SFBI Professional Recruiting, a leading provider of talent acquisition in the equipment leasing industry, today announced that Tiff Colter has been hired as the Managing Director of Equipment Leasing Recruiting and will be heading up our push into Canadian and European Business Development.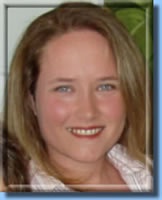 Tiff who speaks fluent French graduated from the University of Toledo and subsequently the Université de Grenoble on a full scholarship, has already begun the marketing campaign planning for Canada.
"Financial firms are expanding into Eastern Canada and our ability to support their searches bilingually sets us apart. We fully intend to become an international recruiting firm and Tiffany is an outstanding addition to our team." Said CEO and President Fred St Laurent.
SFBI Professional Recruiting is a member of ELFA, EAEL, NAELB and UAEL and supports the leasing industry by providing recruiting services to its members. For more information please visit their web site: http://www.sfbirecruiter.com
Tiffany Colter a joint SFBI dans Toledo comme directrice de gestion du recrutement de crédit-bail d'équipement international.
SFBI Professional Recruiting, un principal fournisseur d'acquisition de talent dans l'industrie de crédit-bail d'équipement, aujourd'hui annoncé que Tiffany Colter a été loué comme directrice de gestion du crédit-bail d'équipement recrutant et se dirigera vers le haut de notre poussée dans le développement des affaires canadien et européen.
Tiffany qui parle couramment le français a reçu un diplôme de l'université de Toledo et plus tard de l'Universite 'De Grenoble sur une pleine bourse. Elle a déjà commencé la planification de campagne de vente pour le Canada. "les sociétés financières augmentent en le Canada de l'est et notre capacité de soutenir leurs recherches bilingues nous distingue des autres. Nous avons l'intention entièrement de devenir une société recruteuse internationale et Tiffany est une addition exceptionnelle à notre équipe." Ledit Président et directeur général de SFBI Fred St Laurent.
SFBI Professional Recruiting est un membre d'ELFA, d'EAEL, de NAELB et d'UAEL et soutient l'industrie de crédit-bail en fournissant des services recruteurs à ses membres. Pour plus d'information visitez
svp leur site Web : http://www.sfbirecruiter.com
### Press Release ###########################

Trinity Industries, Inc. Reports Strong Second Quarter Results
With Record Quarterly Revenues
DALLAS, -- Trinity Industries, Inc. (NYSE: TRN) reported earnings from continuing operations of $69.0 million, or $0.85 per common diluted share for the second quarter ended June 30, 2007. Earnings from continuing operations for the same quarter of 2006 were $64.3 million, or $0.81 per common diluted share.
Earnings in the second quarter of 2007 were enhanced by nine cents per common diluted share due to an initial sale of railcars from Trinity's leasing portfolio to TRIP Rail Holdings LLC ("TRIP"). This transaction will continue to provide enhancements to earnings as the TRIP portfolio builds.
Full press release:
http://www.prnewswire.com/cgi-bin/stories.pl?ACCT=104&STORY=/www/story/
08-01-2007/0004637530&EDATE=
### Press Release ###########################
--------------------------------------------------------------

News Briefs----
CIT Group Stock Continues Freefall
http://www.forbes.com/feeds/ap/2007/08/02/ap3982550.html
American Home Mortgage Investment Says It Will Close
http://www.nytimes.com/2007/08/03/business/03lender.html?_r=1&ref=business&oref=slogin
Hit man kills newspaper editor on Oakland street
http://www.sfgate.com/cgi-bin/article.cgi?f=/c/a/2007/08/02/
BAGGCRBL8A6.DTL&tsp=1
http://www.contracostatimes.com/ci_6526194?nclick_check=1
Wall Street's Lucrative Tax Break Is Under Fire
http://www.washingtonpost.com/wp-dyn/content/article/2007/08/02/
AR2007080202620.html
---------------------------------------------------------------


You May have Missed---
Bankruptcy judge salaries would increase 50% under proposal
http://www.chicagotribune.com/business/chi-070731-bankruptcy-judge-salary,0,6540203.story
---------------------------------------------------------------

Sports Briefs----
Bonds stymied again, stuck on 754
http://www.usatoday.com/sports/baseball/2007-08-02-giants-at-dodgers-thurs_N.htm
Davis says Walsh deserves West Coast-based honor
http://www.contracostatimes.com/sports/ci_6524788
----------------------------------------------------------------


California Nuts Briefs---
GOP senators have hung Schwarzenegger out to dry
http://www.sfgate.com/cgi-bin/article.cgi?f=/c/a/2007/08/03/BUDGET.TMP
Governor frustrated by GOP budget talks
http://www.sacbee.com/111/story/305389.html
----------------------------------------------------------------


"Gimme that Wine"
A Simple Thirst, a Great Cab: Washington State--Eric Asimov
http://www.nytimes.com/2007/08/01/dining/01pour.html?_r=1&ref=dining&oref=slogin
Shiraz mystery uncorked
http://www.theage.com.au/news/national/shiraz-mystery-uncorked/
2007/07/31/1185647903687.html
Wine Prices by vintage
http://www.winezap.com
http://www.wine-searcher.com/
US/International Wine Events
http://www.localwineevents.com/
Winery Atlas
http://www.carterhouse.com/atlas
Leasing News Wine & Spirits Page
http://two.leasingnews.org/Recommendations/wnensprts.htm
The London International Vintners Exchange (Liv-ex) is an electronic exchange for fine wine.
http://www.liv-ex.com/
----------------------------------------------------------------

Calendar Events This Day
Braham Pie Day
Celebrate Braham's status as "Homemade Pie Capital" of Minnesota, during this one-day festivalo. www.braham.com
Niger: Independence Day
Niger gained its independence from France on this day in 1960.
Niger is one of the poorest countries in the world with minimal government services and insufficient funds to develop its resource base. The largely agrarian and subsistence-based economy is frequently disrupted by extended droughts common to the Sahel region of Africa.
https://www.cia.gov/library/publications/the-world-factbook/geos/ng.html
Watermelon Day
http://homeschooling.about.com/library/blispyw.htm
http://holidayinsights.com/other/watermelon.htm
Saint feast Days
http://www.catholic.org/saints/f_day/aug.php
----------------------------------------------------------------

Thomas Edison coined the word "Hello" in answering the telephone and made it popular.
http://en.wikipedia.org/wiki/Hello
----------------------------------------------------------------

Today's Top Event in History
1926 –Birthday of Tony Bennett Birthday, born Anthony Tony Benedetto, New York, NY. He is 81 years old. A great singer and performer. When I went to visit Turk Murphy, playing at the Fairmont in San Francisco, Tony Bennett was always there, usually with a young lady at his side. When Turk was dying of cancer, Bennett made a point of applauding for him, and was always promoting him
to those in the audience. Tony Bennett is one of a kind.
http://www.jazzdiscography.com/Artists/Bennett/
http://www.tony-bennett.com/newsFr.html
http://www.tonybennettart.com/index2.html
[headlines]
----------------------------------------------------------------

This Day in American History
1492--- Christopher Columbus ( Christophe Colombo ) set sail half a hour before sunrise from the harbor of Palos, Spain. With three ships, Nina, Pinta and Santa Maria, and a crew of 90, he sailed
"for Cathay" but found instead a New World of the Americas, first landing at Guanahani ( San Salvador Island in the Bahamas ) October 12. He returned 224 days later, on March 14, 1493, to Lisbon, where he dispatched two letters of identical content, one to Raphael Sanchez and the other to Luis de Santangel, to describe the new world he had discovered. While he never set foot on the mainland of the United States or even called it America, he described what he thought were
islands of China. He was to return to the area three more times. During his fourth and final expedition (1502-1504) Columbus ( who's Italian name was Cristo Columbo---history changed it to Columbus
on a map written in Latin ) discovered Martinique, and explored the coasts of present-day Honduras, Nicaragua, Costa Rica, and Panama.
(lower part of http://memory.loc.gov/ammem/today/aug03.html )
1492-The first letter containing a description of America was probably written by the explorer Christopher Columbus. He dispatched two letters of identical content, one to Raphael Sanchez and the other to Luis De Santangel. The first use of the word "America" came from German mapmaker Martin H. Waldessmuller, who named the new land in a map in the honor of Italian explorer Amerigo Verspucci of his discoveries in South America. Other map makers took copies his maps
and names, including "America."
1610 --Henry Hudson of England discovers a great bay on the east coast of Canada and names it for himself.
1882 -- Congress passes the Immigration Act, banning Chinese immigration for ten years.
1900- Ernie Pyle was born at Dana, MN, and began his career in journalism in 1923. After serving as managing editor of the Washington Daily News, he returned to his first journalistic love of working as a roving reporter in 1935. His column was syndicated by nearly 200 newspapers and often focused on figures behind the news. His reports of the bombing of London in 1940 and subsequent reports from Africa, Sicily, Italy and France earned him a Pulitzer Prize in 1944. He was killed by machine-gun fire at the Pacific island of le Shima, Apr 18, 1945.
1900- Central figure in a cause célèbre (the "Scopes Trial" or the "Monkey Trial"), John Thomas Scopes was born today at Paducah, KY. An obscure 24-year-old schoolteacher at the Dayton, TN, high school in 1925, he became the focus of world attention. Scopes never uttered a word at his trial, which was a contest between two of America's best-known lawyers, William Jennings Bryan and Clarence Darrow. The trial, July 10—21,1925, resulted in Scopes's conviction. He was fined $100 "for teaching evolution" in Tennessee. The verdict was upset on a technicality and the statute he was accused of breaching was repealed in 1967. Scopes died at Shreveport, LA, Oct 21, 1970.
1904—Use of "American" as an adjective instead of "United States" was officially recommended by John Hay, secretary of state, who instructed American diplomatic and consular officers to adopt it.
1911--Danish woodcarver Charles Looff delivered the classic carousel to the Santa Cruz Beach Boardwalk, California.. A furniture-maker by trade, Looff began carving carousel animals as a hobby after immigrating to America. His first carousel was installed at Coney Island in New York in 1875. The Boardwalk carousel features jeweled horses and a 342-pipe Ruth band organ built in 1894. The carousel and the park's Giant Dipper roller coaster were designated National Historic Landmarks by the US National Par
1923 - Calvin Coolidge was sworn in as the 30th president of the United States, following the death of Warren G. Harding. It took several hours for the news of President Warren G. Harding's death in California to reach the small town of Plymouth, Vermont, where he was enjoying a short vacation, but by 2 a.m., Coolidge was told that Harding was dead. Traditionally, the president is sworn in by the chief justice of the Supreme Court--but he slept 500 miles away. At 2:30 a.m. on August 3, 1923, Coolidge's father, a notary public, administered the oath of office to his son by the light of a kerosene lamp.
http://memory.loc.gov/ammem/today/aug03.html
1926 --Tony Bennett Birthday, born Anthony Tony Benedetto, New York, NY.
http://www.jazzdiscography.com/Artists/Bennett/
http://www.tony-bennett.com/newsFr.html
http://www.tonybennettart.com/index2.html
1944-1923 - WITEK, FRANK PETER Medal of Honor
Rank and organization: Private First Class, U.S. Marine Corps Reserve. Born: December 1921, Derby, Conn. Accredited to: Illinois. Citation: For conspicuous gallantry and intrepidity at the risk of his life above and beyond the call of duty while serving with the 1st Battalion, 9th Marines, 3d Marine Division, during the Battle of Finegayen at Guam, Marianas, on 3 August 1944. When his rifle platoon was halted by heavy surprise fire from well-camouflaged enemy positions, Pfc. Witek daringly remained standing to fire a full magazine from his automatic at point-blank range into a depression housing Japanese troops, killing 8 of the enemy and enabling the greater part of his platoon to take cover. During his platoon's withdrawal for consolidation of lines, he remained to safeguard a severely wounded comrade, courageously returning the enemy's fire until the arrival of stretcher bearers, and then covering the evacuation by sustained fire as he moved backward toward his own lines. With his platoon again pinned down by a hostile machinegun, Pfc. Witek, on his own initiative, moved forward boldly to the reinforcing tanks and infantry, alternately throwing handgrenades and firing as he advanced to within 5 to 10 yards of the enemy position, and destroying the hostile machinegun emplacement and an additional 8 Japanese before he himself was struck down by an enemy rifleman. His valiant and inspiring action effectively reduced the enemy's firepower, thereby enabling his platoon to attain its objective, and reflects the highest credit upon Pfc. Witek and the U.S. Naval Service. He gallantly gave his life for his country.
1946---Top Hits
The Gypsy - The Ink Spots
Doin' What Comes Naturally - Dinah Shore
They Say It's Wonderful - Frank Sinatra
New Spanish Two Step - Bob Wills
1948 --Negro League legend Satchel Paige makes his major league debut hurling seven innings to lead the Indians over the Senators, 5-3.
1954 - For that time, a record divorce settlement was awarded to Mrs. Barbara (Bobo) Rockefeller when her ex, Winthrop Rockefeller, was ordered to pay $5,500,000 to his ex-wife.
1954---Top Hits
Sh-Boom - The Crewcuts
The Little Shoemaker - The Gaylords
Hey There - Rosemary Clooney
One by One - Kitty Wells & Red Foley
1958 - The submarine USS Nautilus began the first crossing of the Arctic Ocean under ice cap. With a crew of 116 men, the Nautilus was commanded by William R. Anderson. The Nautilus was the world's first nuclear powered submarine.
1962---Top Hits
Roses are Red - Bobby Vinton
The Wah Watusi - The Orlons
Sealed with a Kiss - Brian Hyland
Wolverton Mountain - Claude King
1963 - The college football all-stars beat the Green Bay Packers 20-17. It was a huge upset as the college team had been underdogs with odds of 50-1.
1963 - It was the final appearance at the Cavern Club in Liverpool, England for The Beatles as they weres about to leave their hometown for world fame and fortune.
1963 - Capitol Records released The Beach Boys' song, "Surfer Girl". It became one of their biggest hits, making it to number seven on the hit music charts on September 14, 1963.
1963 - Warner Brothers Records released comedian Allan Sherman's summer camp parody, "Hello Mudduh, Hello Fadduh! (A Letter from Camp)". The song would go to number two on the pop charts on August 14, 1963.
1965 - No. 1 Billboard Pop Hit: ``I'm Henry VIII, I Am,'' Herman's Hermits. The song was written in 1911 by Fred Murray and R.P. Weston and was popularized at the time by Cockney comedian Harry Champion.
1968—Birthday of Rodney Roy "Rod" Beck, baseball player, born Burbank, Ca.
1967 -- President Lyndon B. Johnson announces plans to send 45,000 more troops to Vietnam.
1968 - "Hello, I Love You," recorded by The Doors, jumped into the top spot on Billboard's hit record charts, and stayed there for 2 weeks.
1970 - Hurricane Celia struck the coast of Texas producing wind gusts to 161 mph at Corpus Christi, and estimated wind gusts of 180 mph at Arkansas Pass. The hurricane was the most destructive of record along the Texas coast causing 454 million dollars damage, and also claimed eleven lives
1970---Top Hits
(They Long to Be) Close to You - Carpenters
Make It with You - Bread
Signed, Sealed, Delivered I'm Yours - Stevie Wonder
Wonder Could I Live There Anymore - Charley Pride
1971-Ringo Starr receives a gold record for "It Don't Come Easy." He wrote the tune himself.
1975 - No. 1 Billboard Pop Hit: ``Jive Talkin','' The Bee Gees.
1978---Top Hits
Shadow Dancing - Andy Gibb
Baker Street - Gerry Rafferty
Miss You - The Rolling Stones
Only One Love in My Life - Ronnie Milsap
1979 - "Tonight Show" host Johnny Carson, appeared on the cover of the Burbank, California telephone directory.
1979-The Knack hit the top of both the album and singles charts, with their LP, "Get The Knack" and the single, "My Sharona."
1979 - Jai-alai player Jose Ramon Areitio threw the fastest ball ever recorded at a speed of 188 mph (301 kph). Jai-alai is a sport that originated in the Basque region of Spain and France, and it consists of throwing a ball with a long, curved basket against a wall.
1979-The Knack hit the top of both the album and singles charts, with their LP, "Get The Knack" and the single, "My Sharona.
1981 - United States air traffic controllers went on strike, despite a warning from President Ronald Reagan that they would be fired.
1984 - At the 1984 Olympics held in Los Angeles, American Mary Lou Retton won gold in all-around gymnastics.
1985 - Mail service was reinstated to Paradise Lake, Florida, a nudist colony, after residents promised they would wear clothes or at least stay out of sight when the mailperson came to deliver.
1985-Bruce Springsteen's "Glory Days" peaks at #5 on the chart, while Sting's "If You Love Somebody Set Them Free" peaks at #3
1986---Top Hits
Glory of Love - Peter Cetera
Papa Don't Preach - Madonna
Mad About You - Belinda Carlisle
Nobody in His Right Mind Would've Left Her - George Strait
1987 - Joe Niekro got a 10 day suspension for throwing scuffed baseballs. At first he denied the charge made by the home plate umpire, but changed his tune when an emery board fell out of his pocket during an inspection.
1987 - The Iran-Contra congressional hearings ended, with none of the 29 witnesses tying President Ronald Reagan directly to the diversion of arms-sales profits to Nicaraguan rebels.
1987-Def Leppard releases their "Hysteria" LP.
1988-Steve Winwood's "Roll With It" hits #1 on the chart. Billboard ranks this the top song of the year.
1989 - Thunderstorms representing what remained of Hurricane Chantal drenched Wichita, KS, with 2.20 inches of rain in four hours during the early morning. Thunderstorms developing in Minnesota produced wind gusts to 85 mph at Baudette during the afternoon, and softball size hail at Lake Kabetogama, during the evening. Jamestown, ND, reported a record hot afternoon high of 103 degrees
2002 --In just the first four innings, Edgar Martinez ties a the major league record for sacrifice flies in a game with three. The Mariners' designated hitter becomes the 11th player in history to accomplish the feat doing it in his first three at-bats in Seattle's 12-4 victory over the Indians.
2006--- The 715th home run ball hit by Barry Barry Bonds to pass Babe Ruth for second place on the all-time career list fetches $220,100 during an 10-day EBay auction. The money, which will go to Andrew Morbitzer, the fan who caught the ball, is much less than the $800,000 dished out in 2004 for the ball the Giants left fielder's hit for his 700th career homer.
--------------------------------------------------------------

Baseball Poem
Life
by Jim "Mudcat" Grant
Life is like a game of baseball
And you play it every day.
It isn't just the breaks you get,
But the kind of game you play.
Stop and look the whole team over,
You've got dedication there.
You're bound to be a winner,
With men who really care.
Your pitcher's name is courage,
You need him in this game.
For trust and faith your keystone men,
The grounders they will tame.
Your centerfielder is very fast,
Though small and hard to see.
So watch him when he gets the ball,
He's opportunity.
At first base there's religion,
He's stood the test of time.
At third base there is brotherhood,
A stalwart of the nine.
Your leftfielder is ambition,
Don't ever let him shirk.
Rightfielder is a husky man,
You'll find his name is work.
Your catcher's name is humor,
He's important to the scheme.
While honor is pitching from the bull pen,
Your game is always clean.
With love on your bench,
You've perfection, no less.
And a winning team,
With joy and happiness.
The other team is strong,
Greed, envy, hatred, and defeat
Are four strong infielders you'll have to buck,
To make your game complete.
Discouragement and falsehood,
Are the big boys in the pen.
You'll have to swing hard,
When you meet up with them.
Carelessness and a man called waste,
You'll find them playing hard.
And selfishness and jealousy,
None can you disregard.
There's one more man you'll have to watch,
He's always very near.
He's the pitcher for this team,
I'm told his name is fear.
The game will not be easy,
There'll be struggle, there'll be strife.
To make the winning runs,
For it's played on the field of life.
So stand behind your team,
There'll be many who'll applaud.
Just remember you are the player,
And the umpire there is God.
--------------------------------------------------------------

SuDoku
The object is to insert the numbers in the boxes to satisfy only one condition: each row, column and 3x3 box must contain the digits 1 through 9 exactly once. What could be simpler?
http://leasingnews.org/Soduku/soduko-main.htm
--------------------------------------------------------------

Daily Puzzle
How to play:
http://www.setgame.com/set/puzzle_frame.htm
Refresh for current date:
http://www.setgame.com/set/puzzle_frame.htm
--------------------------------