Friday, August 17, 2007
Headlines---
John Estok, CLP, resigns from IFC Credit
Archives, August 17, 2000
-37 Leasing Companies Major Changes
Classified Ads---Syndicator
Letters—We get eMail!!!
Cartoon---Gahan Wilson
Classified Ads---Help Wanted
Mortgage Foreclosure Scams on the Rise
Butler Capital Appoints Brett Butler VP
Richie Snyder Joins De Lage Landen
ePlus net loss $521 thousand fiscal year
New CoSort Features Relieve DBMS Overhead
Wells Fargo Solar Energy Lease Financing
Odds of consumer-led recession rising
Dell admits 4 years Inflated Sales Reports
Construction, Factory Activity Show declines
Stock declines require Margin recalls
European bank shares hit hard by credit turmoil
News Briefs---
You May have Missed---
Sports Briefs---
"Gimme that Wine"
Calendar Events
Snapple Real Facts
Today's Top Event in History
This Day in American History
Baseball Poem
SuDoku
Daily Puzzle
######## surrounding the article denotes it is a "press release"
---------------------------------------------------------------------

John Estok, CLP, resigns from IFC Credit
by Christopher Menkin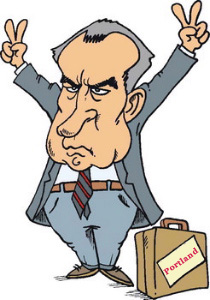 John Estok, CLP, the man in the center of the NorVergence lessee crisis with IFC Credit Corporation, Morton Grove, Illinois has resigned. Estok was named in many NorVergence lease suits, most notably the SOS Specialty in Dallas, Texas, where he admitted to $2 million in NorVergence lease "hold backs" and contradicted other testimony he had given in several other cases. He barely missed being held for perjury. There were over$100,000 in fees and penalties imposed against IFC Credit in just this one legal case.
A press release states CEO Rudy Trebels, CLP, is taking full charge:
"Senior executive management of FirstCorp will report directly to the CEO. John Estok, CLP, the incumbent president of the division, will be leaving IFC later this month and relocating to the west coast to pursue other interests. "
There appears very little small ticket leasing experience thrown into the sudden management shift, which indicates this may have been a "sudden decision."
The resignation was a complete surprise to others in the leasing industry as contacted by Leasing News, including those close to Trebels and other officers of IFC Credit.
There definitely is more to the story.
The Federal Trade Commission suit is pending, a suit by the Missouri Attorney General, one by the Texas Attorney General, as well as a 500 class action suit, plus many other cases under appeal and on going, costing the company a fortune in legal and attorney fees, time energy, and prestige. Once a leading contender, the company is considered a laughing stock today by many due to the NorVergence
leasing and other such small ticket blunders.
It also looks like Illinois Eastern District Judge Joan B. Gotschall
may make a legal pronouncement on the FTC request for a preliminary judgment or hearing as requested by IFC Credit today before she leaves for her planned two week vacation.
It will also be interesting to learn more about the arrangement with DZ Bank AG Deutsche Zentral-Genossenschaftsbank that provided a paper conduit for First Portland when Estok was president
as well as the company's largest stockholder. In December, 2005 DZ Bank AG Deutsche Zentral-Genossenschaftsbank, IFC Credit announced a similar five year term arrangement for $75 million.
In a February 23, 2006 IFC Credit press release---
"According to Estok, small ticket transactions today account for approximately 70% of the business volume activity of IFC Credit, and of the 115 employees of IFC Credit, approximately 100 of them directly support the small-ticket business of the company. 'That's definitely our main focus at IFC Credit.' Estok adds, 'We're on a track to grow our business by 20% to 25% per year. Historically, the small ticket business has been a pretty vibrant one.'"

Rudy Trebels, CLP, from the IFC Credit web site
For the record, Rudy Trebels, CLP, President and CEO, stated in
the company press release to the media:
"We will miss John's leadership in our small-ticket group. He has made significant contributions to the company, and we wish him the best in his future endeavors."
In December, 2004, Estok was named President of IFC's Small-Ticket Division. "In his new position, Estok will direct all activities for the company's small-ticket group including its indirect business unit, Pioneer Capital Corporation," the press release said." Prior to assuming his new position, Mr. Estok was Chief Operations Officer for IFC Credit Corporation. Mr. Estok has been involved in the equipment leasing industry since 1972. He joined IFC Credit Corporation in 2003 with IFC's acquisition of First Portland Corporation (dba FirstCorp) where he served as President. Previously, Mr. Estok was Executive Vice President and COO of Hitachi Credit Canada Inc.; President and CEO of Industrial Leasing Corporation of Portland, Oregon; and Executive Vice President of Norex Leasing, Burlington, Canada. He is also past President of the Equipment Lessors Association of Canada."
In 2004, he was also appointed to the Equipment Leasing and Finance
Foundation Small Ticket Business Council Steering Committee.
There is no doubt that Rudy Trebels, CLP considered Estok one of his top executives and has been very loyal to him throughout this episode with NorVergence leases, RoyaLinks USA, to name some of the recent small ticket problems. Those in the industry have wondered why the company has taken a public beating on this not only from the courts themselves, but their leasing colleagues as well.
The shake-up seems to move executives around in the vendor operation who have little experience in the small ticket marketplace, and also does not indicate who will be responsible for their prior position, unless they are undertaking both vendor and small ticket operation responsibilities.
Dave Farber was promoted Senior Vice President of Sales / Marketing, Vendor Services, "...reporting directly to Trebels, focusing on advancing the company's vendor program sales and marketing strategies," the press release said
"I am very excited about the opportunity to lead IFC's vendor business, and look forward to contributing toward IFC's rapid growth," said Dave Farber.
The press release stated: "Dave Farber has been with IFC Credit Corporation since December, 2005, and previously served as Vice President of Vendor Sales for First Corp., directing the vendor group's downtown Chicago office. Prior to joining IFC Credit Corporation, Dave Farber was Vice President of Sales for the Midwest Region for Vencore Solutions, LLC. Earlier, Dave had been a senior executive in various roles at FirstCorp, which was acquired by IFC Credit Corporation in 2003.
"Kevin Collins, current Vice President of Vendor Sales will report to Dave Farber, and will be assuming increased responsibilities for managing the company's regional sales personnel.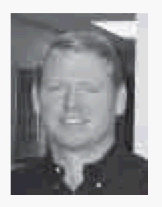 Kevin Collins
from 2003 IFC Credit Newsletter
The Fall 2003 IFC Credit News notes, "...the appointment of Kevin M. Collins as Vice President. Kevin will be working closely with IFC's regional sales network including its Southern California and Portland branch offices to expand the company's vendor partner relationships. Kevin is a seasoned equipment financing professional with prior experience at CIT, Bombardier Capital, Transamerica and Ameritech Credit." The current release also mentions G.E. Capital SBC Capital.
"Trebels also announced the appointment of Scott Jarnac as Senior Vice President of Middle Market Sales. Scott comes to IFC with over 22 years of equipment finance experience and will be responsible for directing IFC's middle market business origination efforts. Scott has held executive sales management positions with firms such as Summit Funding Group, M/C Leasing,
CSI and AT&T Systems Leasing.
" 'I'm looking forward to working with the IFC team, and helping them leverage their middle market business opportunities to grow the division significantly over the coming years,' said Jarnac."
Estok's transcript of testimony in SOS case on holdbacks:
http://www.leasingnews.org/Conscious-Top%20Stories/IFC_Credit_trouble.htm
Exhibit in FTC filing re: Estok Testimony:
http://leasingnews.org/PDF/FTC_v_IFCCorP-Exhibits.pdf
--------------------------------------------------------------

Archives, August 17,2000
---37 Leasing Companies Major Changes
American Business Leasing ( gone )
Balboa Capital ( Founder Byrne pushed out/other changes )
Bankvest (bankrupt)
Bombadier ( reported having problems, not confirmed )
Charter Financial ( purchased by Wells Fargo )
Commerce Security ( closed to leasing broker program )
Copelco ( sold to Citibank )
Dana ( sold off, active as captive )
DVI Capital ( out of broker )
eLease ( management team let go )
Fidelity ( acquired by EAB, a wholly owned subsidiary of ABN AMRO Bank N.V., headquartered in the Netherlands, raising funds )
Finova ( out of market place )
Franklin Bank ( no more leases )
Imperial ( sold portfolio )
Leasing Corp of America ( for sale below book value )
Leasing Solutions ( bankrupt )
Liberty Leasing ( closed, California company )
Linc Capital ( out of vendor and broker business, Nasdaq halts stock sales, $13.4 loss last quarter )
Matsco Financial ( purchased by Greater Bay Bank )
Merit Leasing ( gone )
METWEST LEASING CO. Spokane WA. (Advising brokers that they have run out of funds so they are unable to fund a transaction we have there for funding.)
Metrolease--reports closing operation, will not confirm nor deny,many serious rumors floating around the marketplace.)
Nationbank Leasing ( sold to Textron, no longer doing broker business )
New England Capital ( sold to Network Capital Alliance a division of Sovereign Bank. Sovereign did hire two people who will run a sales office in CT, doing basically the same deals with the same people as before. Little will change in that aspect.
Newcourt ( sold off )
Onset Capital ( Irwin buys 87% equity )
Orrix ( closes small ticket vendor division in Portland, Oregon, "Business as usual," says Steve Geller )
Phoenix ( both divisions )
Prime Capital ( "yes and no" sold off, may be negotiating )
Rockford ( sold to American Express )
SDI ( closed to broker programs )
SierraCities ( post $7.7 million second quarter loss, rumors abound )
T&W ( bankrupt, lost their listing )
Transamerica ( sold )
Unicapital ( $11.4 million first quarter loss chairman,CEO,CFO resign, 38 employees cutback)
United Leasing ( re-financing )
USA Capital Leasing ( gone )

--------------------------------------------------------------

Classified Ads---Syndicator
Overland Park, KS
Top Syndicator from single deal to portfolios. 20+ yrs exp. Available for contract work or full time position. Nationwide contacts.
E-mail: FFLLeasing@aol.com
These job-wanted ads are free. We also recommend to both those seeking a position and those searching for a new hire to also go to other e-mail posting sites:
http://www.leasingnews.org/Classified/Posting_sites.htm
In addition, those seeking employment should go to the human resource departments on company web sites for funders, captive lessors, and perhaps "broker-lessors."
To place a free "job wanted" ad here, please go to:
http://www.leasingnews.org/Classified/Jwanted/Jwanted-post.htm
For a full listing of all "job wanted" ads, please go to:
http://www.leasingnews.org/Classified/Jwanted/Jwanted.htm
--------------------------------------------------------------

Letters—We get eMail!!!

Christopher "Kit" Menkin, editor
Chronological order received:
Five Point Capital, San Diego, California
"How can you run a story on Five Point Capital with their terrible Better Business Bureau report?
And to believe they have the lowest rate or will give you $500??? Come on!!"
Leasing News received several emails on this subject.
http://www.leasingnews.org/#sorry
In all press releases, they are noted as not from Leasing News with "#### Press Release ####" as Leasing News is not responsible for their claim or statements.
In this case, Leasing News would have reconsidered sending out the press release "as is" and regrets printing it without verification or additional information, or treating it more seriously by looking further into it, such as finding their unsatisfactory Better Business Bureau report.
Editor
--
http://www.leasingnews.org/archives/August%202007/08-10-07.htm#truth
At the end of Barry Marks "To Tell the Truth," "Site Inspections: The Inspector General," he asks, "Now, for special recognition and a drink at the next NAELB convention, who can complete the following sentence from another Danny Kaye classic? 'The pellet in the poison is in the flagon with the dragon….?"
In the order received:
Neil Roth
neilr@keycreditcorp.com
"No! The pellet with the poison's in the flagon with the dragon! The vessel with the pestle has the Hubert Hawkins: I've got it! I've got it! The pellet with the poison's in the vessel with the pestle; the chalice from the palace has the brew that is true! Right? The full sequence.
Griselda: Right. But there's been a change: they broke the chalice from the palace!
Hubert Hawkins: They broke the chalice from the palace?
Griselda: And replaced it with a flagon.
Hubert Hawkins: A flagon...?
Griselda: With the figure of a dragon.
Hubert Hawkins: Flagon with a dragon.
Griselda: Right.
Hubert Hawkins: But did you put the pellet with the poison in the vessel
with the pestle?
Griselda: No! The pellet with the poison's in the flagon with the dragon!
The vessel with the pestle has the brew that is true!
Hubert Hawkins: The pellet with the poison's in the flagon with the dragon; the vessel with the pestle has the brew that is true.
Griselda: Just remember that.
"brew that is true! The Court Jester 1956 Enjoy , what did I win, My Daughter one the world series of Pop Culture on VH1 last year it's a bloodline thing with us and Trivia, only she won 1/4 million split with her three way team.
Neil Roth"
Joyce Kehoe, Puget Sound Leasing Co.
"The chalice from the palace contains the brew that is true."
Joyce Kehoe
jkehoe@pugetsoundleasing.com
Puget Sound Leasing Co., Inc.
Broker Services Coordinator
Post Office Box 1295 / 5150 Village Park Drive S.E., Suite 200
Issaquah, WA 98027 / Bellevue, WA 98006
(425) 392 - 6402 / (800) 325 - 3273 (Phone)
(425) 392 - 6427 / (888) 745 - 3273 (FAX)
"If 'ifs' and 'buts' were candies and nuts, we'd all have a Merry Christmas." - Modified Proverb [quoted from Wings, Joe Hackett (Tim Daly)]
Jeff Holtshopple, Golden West Financial Services"
"...so the pellet with the poison's in the flagon with the dragon, the vessel with the pestle had the brew that was true."
Jeff Holtshopple
VP & Manager
Equipment Division
Golden West Financial Services
(800) 675-4432
Tel: (714) 751-6100
Fax: (714) 241-1582
OPX 8111
3130 Harbor Blvd, Costa Mesa, CA 92626
Email: jdholtshopple@goldenwestfinance.com
---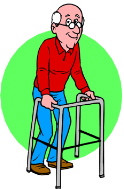 "There is more "movement" amongst old school leasing guys than anyone in our industry. Menzel, Brad Peterson, etc. Does anyone care about these guys? Peterson moves from Pentech to Manifest, then starts his own gig in Marshall, MN? GREAT NEWS! These guys, who announce a NEW job, earn paltry salaries and move from one company to another every 2+ years. I've been in the leasing industry since 1995 and have made over $200,000.00+ a year selling leases, BY MYSELF, in my house, watching TV, drinking iced tea, and playing golf every other day! I've NEVER attended any of these leasing association meetings and never felt compelled to earn the "CLP" designation. You can earn a GOOD LIVING in equipment leasing w/o being a UAEL member and without having the "CLP" after your name. 99.999% of lessees have NO idea what the CLP stands for anyways. Market well to end users, service your clients and vendors, and treat your sources with respect. You don't need to pay $10,000.00 to someone to learn LEASING. You don't have to sit in a classroom to take the CLP exam. Go work for a LARGE broker, get TRAINING while you get PAID, and then work for yourself. Why give 60%+ of the profits that YOU EARNED to your employer when you can call ANY of these lenders and get on with a little experience. Most of them TYPE the docs for you for a small fee.

"Mr. Anonymous to everyone, but ***** to YOU Kit. "
(name with held)
(very interesting, and not the first time Leasing News has received such a comment. We have many
readers who do not belong to leasing associations or participate in any manner.
My response to the sending "... think where you could be if you did participate...you could have people working for you, making more money than now, building up a retirement and equity for yourself, and perhaps enjoying the responsibility and lifestyle.

"As for me, the life of a fireman in a suburb is pretty good, with ability for a part-time job, early retirement, often a full pay with all health and other benefits, too. It all depends on the life style that you want."
Kit Menkin
---
Extra--Dwight Galloway, CLP, Recovering Well
Sending out the "extra" news about industry leader Dwight Galloway brought several who choose to be deleted from the mailing list. This always surprises me. Especially in reporting good news, and about a great guy, who participates in many leasing association activities. I know personally when he served for several years on the UAEL membership committee. We met all over the US, not just on the telephone, including an old day meeting at my house, and Dwight was at every meeting. His ideas were adapted right away, such as moving new members from a 7:00am breakfast meeting to right before the general meeting, having an active "buddy system" to introduce new members, name tags with committee titles and how long a member, and the list goes on to a square shooter, honest, who speaks his mind, and you know always where you stand with him (American Leasing was one of the brokers cut for not sending enough business years ago, so this isn't any "kiss up.") Leasing News is glad he is doing well, and several readers sent us emails for letting them know.
"Thanks for sharing the news Kit. I sure hope they got it all removed. He's a superstar in this industry and I will pray for him."

Rosanne Wilson, CLP
1st Independent Leasing, Inc.
3800 SW Cedar Hills Blvd., Suite 165
Beaverton, OR 97005
(800) 926-0851 or Fax: (503) 626-1631
"It's the Lease We Can Do"
www.1stindependentleasing.com
"Thank you Kit for keeping us posted on all that happens in our leasing family.

"I would say that Dwight feels more than lucky, I'll bet he feels very blessed right now."

Cindy (Spurdle)
CLP Foundation
----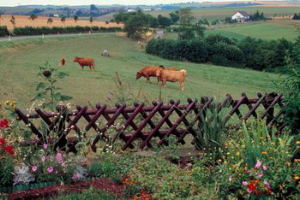 "Thanks so much for choosing me as one of four outsourcing listings to mention today. I really feel I've cut myself a niche in the industry and the more my name gets out there the better, especially when it is in a publication so highly regarded as yours.

"Have a great day."
- John Kenny
Receivables Management
PO Box 331
Mohawk, NY 13407
315.866.1167
Celebrating Ten Years of Serving Our Clients!
A Proud Member of Associated Credit Managers
www.ASCMI.net
http://www.leasingnews.org/archives/August%202007/08-08-07.htm#ads
--

"I am a young blood in the world of Equipment Leasing. Yes, there is a growing new generation of leasing guys out there! I am 27 years old, I've been in the industry for approximately three and a half years, and I have been reading Leasing News religiously for about 2 years. I love the fact that all of your articles are archived and you often re print stories from the "good old days." As a newcomer, I am intrigued by the history of this ever changing industry and hope to use the successes and failures of my predecessors as inspiration. I also love to read about what's going on in our industry as it happens, and get a lot of inside information that I would otherwise have no access to. My only complaint is that you don't publish a newsletter every single day of the week!
"I was introduced to Linda P. Kester through your website and I am already on my second reading of her valuable book, 366 Marketing Tips for Equipment Leasing. I recommend it to novices like myself as well as veterans of the game.
"Thank you for your time and keep up the good work!"
www.pinnacle-finance.com

Sincerely,
Justin S. Smith
Pinnacle Business Finance
Full Spectrum Equipment Finance & Leasing
16400 Pacific Coast Hwy, Suite 203
Huntington Beach, CA 92649
Toll Free: 800-566-1993 ext. 1860
Direct: 562-370-1860
Fax: 562-370-1880
jsmith@pinnaclecap.com
www.pinnacle-finance.com
--------------------------------------------------------------

--------------------------------------------------------------

Leasing Industry Help Wanted
Accounts Manager

ACCOUNT MANAGER
Phoenix, AZ or virtual office
Responsible for developing and managing Vendor Programs with equipment manufacturers and vendors
Click here for more detailed information.
Manufacturers' Lease Plans Inc. (MLPi) is the pioneer of short-term rental and operating lease financing, funding high technology equipment manufacturers since the 1960s.
Controller


Controller
Boca Raton, FL
CPA, 5 yrs leasing exp. min. 15 yrs in accounting. For more info, please
click here
Océ Financial Services, Inc. is a dedicated captive leasing company, consolidating all lease-related activity for Océ North America and Océ Imagistics.


EFD Credit Officer


EFD Credit Officer III
Walnut Creek, CA
You will underwrite equipment finance and lease transactions primarily using credit scoring systems. Requires 5 years lending experience including underwriting. CLICK HERE for a detailed description and resume submission info.

Visit www.bankofthewest.com, for more information. Bank of the West and its subsidiaries are equal opportunity/affirmative action employers.


Operations / Doc / Funding

OPERATIONS / DOC / FUNDING
COSTA MESA, CALIFORNIA

Full Time Documentation / Funding Clerk
START DATE:
Position Available Immediately

Ground floor opportunity to join fast growing Independent Lessor. Experience required. Word and Excel skills a must.
Benefits provided. Bonus plan participation.
Salary commensurate with experience.
Please fax resume to 714-556-3765. Outline salary expectations.
---------------------------------------------------------------
### Press Release ###########################

Mortgage Foreclosure Scams on the Rise, Warns the BBB
Foreclosure "rescue" companies may promise to save your home, but only empty your refrigerator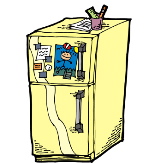 Arlington, VA—Across the U.S., homeowners facing mortgage foreclosure are being scammed by foreclosure "rescue" companies promising to save their house but that only take their money. In light of this emerging trend, the Better Business Bureau (BBB) warns that gloomy forecasts for the housing and financial markets means that increasingly more people could fall prey to mortgage foreclosure scams in the coming months and years.
"According to estimates, as many as 1.7 million homeowners could lose their house to foreclosure in the next couple years," said Steve Cox, spokesperson for the Better Business Bureau. "These people will be in the desperate position of trying to save their home and they'll look for someone to trust. Unfortunately, con artists are seeing their chance to step in and make a fast buck off of troubled homeowners from Palm Springs to Pittsburgh."
In recent months, the BBB has heard from victims of foreclosure rescue schemes in almost all 50 states. Not surprisingly, states with the highest foreclosure rates—such as Georgia, Colorado and Ohio—have an exceptionally high number of complaints for companies offering foreclosure rescue.
BBBs nationwide have received hundreds of complaints from homeowners who enlisted the help of unscrupulous mortgage foreclosure rescue companies and they all tell a similar story.
Typically, homeowners report that they were either contacted directly by a mortgage foreclosure rescue company or came across a Web site while searching for help to stop foreclosure on their home. The companies claimed they would renegotiate the terms of their mortgages and stop foreclosure actions, or the homeowners would get their money back. Victims, who were desperate to keep their homes, paid as much as $1,300. In the end, the companies did very little work or often nothing at all. Most victims, not only lost their homes, but they also have not been able to get promised refunds, either.
In the last three years, the Clearwater, FL BBB received 508 complaints for foreclosure services headquartered in their area. Of those complaints, 322 came within the last 12 months. The total amount of refunds requested by the complainants in the Clearwater area amounts to more than $600,000.
The Charlotte BBB reports that last year only two mortgage foreclosure rescue companies operated in the Charlotte area, but now the number has now jumped to 15—six of which have government actions against them including cease and desist requests, temporary restraining orders or consent judgments.
The Cleveland BBB reports a similar dramatic increase—21 new companies offering mortgage foreclosure rescue opened in the Cleveland area in the past year alone.
"BBBs across the nation are hearing the same story from victims over and over again." added Cox. "Desperate homeowners are duped into a false sense of security by crooked companies and think their prayers have been answered and their homes will be saved. Unfortunately, many people are losing a lot of money and their houses through untrustworthy foreclosure rescue operations."
The BBB offers the following advice for homeowners facing mortgage foreclosure:
Contact your BBB or go to www.bbb.org to request a free Reliability Report before paying any "rescue" company. You can also check with your state Attorney General and state Real Estate Commission.
Beware of the personal approach. Some less-than-ethical businesses will stuff a handwritten note in your front door or mailbox that implies that "help" is available from someone who has your best interests in mind. Talk to your lender. The first thing you should do is talk to your mortgage company about how to restructure your loan payment or refinance. Never sign a contract under pressure and never sign away ownership of your property. Ask a trusted family member, your attorney or a financial professional to review any paperwork you may be asked to sign. If you feel you have been taken advantage of by an unethical mortgage foreclosure "rescue" company, file a complaint with your BBB at www.bbb.org.
For more trustworthy advice and tips for troubled homeowners, go to www.bbb.org.
About the BBB System
BBB is an unbiased organization that sets and upholds high standards for fair and honest business behavior. Businesses that earn BBB membership contractually agree and adhere to the organization's high standards of ethical business behavior. BBB provides objective advice, free business Reliability Reports and charity Wise Giving Reports, and educational information on topics affecting marketplace trust. To further promote trust, BBB also offers complaint and dispute resolution support for consumers and businesses when there is difference in viewpoints. The first BBB was founded in 1912. Today, 128 BBBs serve communities across the U.S. and Canada, evaluating and monitoring more than 3 million local and national businesses and charities. Please visit www.bbb.org for more information about the BBB System.
### Press Release ###########################

Butler Capital Appoints Brett Butler Vice President
Retains leadership of portfolio management, customer service functions for Hunt Valley-based business lender
HUNT VALLEY, Md. – Butler Capital Corporation announced today that veteran manager Brett Butler has been promoted to vice president of the Hunt Valley, Md.-based business lender. Serving in dual roles as director of the Lessor & Broker Finance Division and director of the Portfolio Management Division, he becomes one of four individuals to currently hold the vice president title at Butler Capital.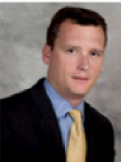 Brett Butler (from the company web site)
A member of Butler Capital's management team since mid-2003, Mr. Butler is responsible for the company's customer service and collections operations. On the sales side of the company, he directs the work of the Lessor & Broker team in providing funding to U.S. loan and lease brokers.
An alumnus of Clemson University, Butler joined the firm in 2000 after earning a bachelor of science degree in sports marketing with a minor in business finance. The Baltimore County native resides in Timonium.
Butler Capital has been a direct business lender since its establishment 1978. Its loans and leases fund equipment purchases, business acquisitions and business expansions. Butler Capital earned national recognition for three consecutive years when it was included in the "Monitor 100," a national ranking of the largest U.S. finance/leasing firms. For more information, visit the company's Web site at www.ButlerCapital.com.
### Press Release ###########################

Richie Snyder Joins De Lage Landen Financial Services as Account Executive,
Materials Handling & Construction

De Lage Landen Financial Services, a global provider of high-quality asset-based financing products to manufacturers and distributors of capital goods, announced today that Richie Snyder has joined the company's Materials Handling & Construction Global Business Unit as an account executive for the Midwest region of the United States. He will be based in Des Moines, Iowa.
WAYNE, Pa.,—De Lage Landen Financial Services, a global provider of high-quality asset-based financing products to manufacturers and distributors of capital goods, announced today that Richie Snyder has joined the company's Materials Handling & Construction Global Business Unit as an account executive for the Midwest region of the United States. He will be based in Des Moines, Iowa.
Prior to joining DLL, Snyder was a business development manager for Scott Financial Services, a joint venture between Scott Companies and AgriCredit, which is a De Lage Landen subsidiary. In this position, he covered a regional territory developing relationships and originating volume with dealers and end-customers. Snyder has also held sales positions with Sprint, Alltel Communications, and Verizon Wireless.
About De Lage Landen De Lage Landen is a Netherlands-based global provider of high-quality asset finance and vendor finance programs. The global offering also includes an array of commercial finance solutions. With a presence in more than 25 countries throughout Europe, the Americas and Asia Pacific, the company focuses on the following industries: Food & Agriculture, Healthcare, Office Equipment, Information Technology, Telecommunications, Financial Institutions, Trucks & Trailers, Public Finance and Materials Handling & Construction. In its domestic market, the company offers Equipment Leasing, Car & Commercial Vehicle Leasing, ICT Leasing, Consumer Finance and Factoring through local Rabobanks but also directly to the market.
Since 2006 Athlon Car Lease has been part of De Lage Landen Group. Athlon Car Lease is an international provider of operational car leasing, active in seven European countries. Since January 2007, De Lage Landen serves as competence center for the Rabobank Group for all consumer finance activities on the Dutch market.
De Lage Landen is a wholly owned subsidiary of the Dutch Rabobank Group, which is Triple-A rated by Moody's and Standard & Poor's. In 2006 De Lage Landen grew its net profit to €206 million ($259 million) and its lease portfolio to €18.9 billion ($24.9 billion) For more information, please visit our website: www.delagelanden.com
Sites of Reference:
http://www.delagelanden.com
### Press Release ###########################

ePlus Reports Fiscal Year 2006 Financial Results
and Preliminary Fiscal Year 2007 Revenues
HERNDON, VA – – ePlus inc. (OTC: PLUS - news), announced record revenues for its fiscal year ended March 31, 2006 ("FY06"). Revenues during FY06 increased 12.4% to $647.3 million from $575.8 million for the prior fiscal year ("FY05"), and the Company recorded a net loss of $521 thousand, as compared to $25.7 million earnings in FY05. Basic and diluted loss per share in FY06 was $0.06 as compared to earnings per share of $2.89 (basic) and $2.73 (diluted) in FY05. In FY06, as a result of a fraud by one of its lessees, the Company incurred $10.2 million of expenses. The Company also incurred $2.6 million of expenses relating to prosecuting a patent-infringement lawsuit in FY06. In FY05, revenues included fees and other income of $37.0 million related to the settlement of a prior patent-infringement lawsuit.
Full press release with financial statements here:
http://www.eplus.com/web/BaseRenderer.aspx?ItemId=3387
### Press Release ###########################

Complex Joins and Lookups Now Run Outside a DBMS
New CoSort Features Relieve DBMS Overhead, Assure Accuracy
MELBOURNE, Fla. — Innovative Routines International Inc. (IRI), makers of the CoSort (www.cosort.com) data processing software for Unix, Linux and Windows, today announced two more IT productivity breakthroughs in Version 9 - Multi-File Joins and Multi-Dimensional Lookups. These new functions integrate disparate data, and create newly actionable information.
By defining intersections in database extracts and legacy files, CoSort users can simultaneously discover, transform, and report on related data. And by performing join and lookup functions on flat files, CoSort users can: 1) relieve the DBMS of query overhead; and, 2) incorporate mainframe/index file, spreadsheet, and other data into the process.
Multi-File Joins
Joining large tables to satisfy queries taxes DBMS performance. There has also been no efficient way to compare large files and identify field changes (inserts, updates, deletes) over time. "In addition to offloading DBMSs, multi-file joins offload data integration tools, by merging data before it hits the tool," said Philip Russom, senior manager at The Data Warehousing Institute. "At the high end, this is useful with the distributed architectures that many users apply to scaling up their data integration solutions. At the other extreme, multi-file joins may eliminate the need for a data integration tool."
Multi-Dimensional File Lookups
Data cleansing, multi-table joins, and complex computations that produce discrete solutions are resource-intensive operations. Where a simple lookup can replace a runtime computation (e.g. mathematic expression or pseudonymization), the performance gain is significant because retrieving a value in memory is faster than computing that value. To achieve these fast retrievals, CoSort users specify lookups against set files. By referencing multi-column files, users get faster answers to discrete questions like the right zip code for a city in a state lookup. Russom added that "when multi-column files are sources for a data warehouse, multi-dimensional file lookups can generate cubes and other multi-dimensional structures for the warehouse and analysis tools."
About IRI, Inc. and CoSort
Founded in 1978, IRI is headquartered in Melbourne, Florida and represented in over 30 international locations. IRI's flagship CoSort software produces or speeds: business intelligence; sort tool, data type, and file format conversions; field-level data transformation and encryption; and safe test data generation. Visit www.cosort.com or call 1-800-333-SORT for information.
### Press Release ###########################

Wells Fargo Provides Company's Largest-Ever Solar Energy Lease Financing
LAS VEGAS, .- Wells Fargo & Company said it has made the largest equity investment in solar energy in the company's history -- in Nevada Solar One, a 64-megawatt Concentrated Solar Power (CSP) plant southeast of Las Vegas. The $266 million project developed by Acciona Energy is the largest solar energy facility built in the world in 16 years.
The project is expected to help stabilize electricity costs for residents and businesses in Nevada, where electricity prices have risen more than 50 percent since 2000. Nevada Solar One will provide clean renewable power during peak demand, when electricity prices and demand are highest. The electricity generated will be purchased by Nevada Power Company and Sierra Pacific Power Company through long-term power purchase agreements at fixed electricity prices.
"Vast opportunity exists to help our customers and our nation take advantage of clean, renewable energy," said Barry Neal, Wells Fargo's director of Environmental Finance. "Our goal is to seize the right opportunities by drawing from our breadth of financing capabilities to deliver solutions that benefit our customers, our communities, our shareholders and our environment."
Nevada Solar One's solar field covers 400 acres and features more than 182,000 parabolic trough-shaped mirror panels that track the sun throughout the day and concentrate solar radiation onto receiver tubes. This heats a special fluid in the receiver tubes to create steam that drives a conventional steam turbine generator to produce electricity. The CSP project is provides a utility-scale solution with no greenhouse gas emissions.
The transaction is the first leveraged lease structured financing for a CSP plant in the U.S. Wells Fargo participated as one of three equity investors including an affiliate of Northern Trust and JPMorgan Capital Corporation who underwrote the equity and led the equity investors. Debt participants include Banco Santander and BBVA of Spain, and CAIXA of Portugal.
Wells Fargo & Company is a diversified financial services company with $540 billion in assets, providing banking, insurance, investments, mortgage and consumer finance through almost 6,000 stores and the internet (wellsfargo.com) across North America and internationally. Wells Fargo Bank, N.A. is the only bank in the U.S., and one of only two banks worldwide, to have the highest credit rating from both Moody's Investors Service, "Aaa," and Standard & Poor's Ratings Services, "AAA." Wells Fargo integrates environmental responsibility into its business practices and procedures, and is one of the largest purchasers of green power in the country.
### Press Release ###########################
--------------------------------------------------------------

News Briefs----
Odds of consumer-led recession rising, analysts say
http://www.ajc.com/business/content/business/stories/2007/08/16/Market_0817.html
Dell, Admitting Managers Inflated Sales Reports, Will Restate Income
http://www.nytimes.com/2007/08/17/business/17dell.html?_r=1&ref=business&oref=slogin
http://www.dallasnews.com/sharedcontent/dws/bus/stories/081707dnbusdell.1cca9ac.html
Construction, Factory Activity Show declines
http://www.nytimes.com/reuters/business/business-usa-economy.html
As market slides, investors who borrowed money to buy stocks must pony up cash
http://www.signonsandiego.com/news/business/20070816-1425-margincalls.html
European bank shares hit hard by credit turmoil
http://investing.reuters.co.uk/news/articleinvesting.aspx?type=allBreakingNews&storyID=
2007-08-16T153216Z_01_L16710686_RTRIDST_0_MARKETS-BANKS-EUROPE.XML
Countrywide Taps $11.5 Billion Credit Line From Banks
http://www.bloomberg.com/apps/news?pid=20601087&sid=aEA8xNnecDiw&refer=home
30-year mortgage rates edge up after falling for 3 weeks
http://www.usatoday.com/money/economy/housing/2007-08-16-mortgage-rates_N.htm
Fannie Mae profit down 36% in 2006
http://www.usatoday.com/money/companies/earnings/2007-08-16-fannie-mae_N.htm
Sterling Bancorp's Board Expands Authorization to Repurchase Stock
http://sev.prnewswire.com/banking-financial-services/20070816/NYTH04716082007-1.html
HP experiences strongest revenue growth since 2000
http://www.echannelline.com/usa/story.cfm?item=22333
ING Lease unit to acquire City leasing in Hungary for undisclosed sum
http://www.sharewatch.com/story.php?storynumber=487028
Max Roach, a Founder of Modern Jazz, Dies at 83
http://www.nytimes.com/2007/08/16/arts/music/16cnd-roach.html?_r=1&hp&oref=slogin
---------------------------------------------------------------


You May have Missed---
Five Great Places to Live: Atlanta, GA; Portland, OR; Chandler, AZ;
Boston, MA; Milwaukee, WI.
http://www.aarpmagazine.org/lifestyle/best_places_2007.html
---------------------------------------------------------------

Sports Briefs----
After rough debut season, Walter gets plenty of competition for Raiders QB job
http://www.contracostatimes.com/ci_6641629?nclick_check=1
----------------------------------------------------------------


"Gimme that Wine"
California wines most featured in US restaurants
http://www.latimes.com/business/la-fi-wines17aug17,1,2031551.story?track=
crosspromo&coll=la-headlines-business&ctrack=1&cset=true
Rodney Strong Vineyards Acquires Davis Bynum
http://www.winebusiness.com/news/DailyNewsArticle.cfm?dataid=49879
Robert Williams dies - winemaker, bar owner and bon vivant
http://www.sfgate.com/cgi-bin/article.cgi?f=/c/a/2007/08/16/BAUFRJC46.DTL&type=wine
http://www1.pressdemocrat.com/article/20070815/NEWS/70815009/1033/NEWS01
Wine Prices by vintage
http://www.winezap.com
http://www.wine-searcher.com/
US/International Wine Events
http://www.localwineevents.com/
Winery Atlas
http://www.carterhouse.com/atlas
Leasing News Wine & Spirits Page
http://two.leasingnews.org/Recommendations/wnensprts.htm
The London International Vintners Exchange (Liv-ex) is an electronic exchange for fine wine.
http://www.liv-ex.com/
----------------------------------------------------------------

Calendar Events This Day
#2 Pencil Day
Argentina: Death Anniversary of San Martin
National holiday. Commemorates the death in 1850 of the hero of the struggle for independence.
Davy Crockett Day
Famous American frontiersman, adventurer and sold, made more famous by Walt Disney movies and television series starring Fess Parker. IN his 1854, he wrote: "I leave this rule for others when I'm dead. Be always sure you're right--then go ahead."
http://homeschooling.about.com/library/ucwriclub118.htm
Gabon: Independence Day.
National holiday. Commemorates independence from France in 1960.
https://www.cia.gov/library/publications/the-world-factbook/geos/gb.html
Hawaii Admission Day Holiday
The third Friday in August is observed as a state holiday each year, recognizing the anniversary of Hawaii's statehood. Hawaii became the 50 state August 21, 1959.
Indonesia: Independence Day
National holiday. Republic proclaimed in 1945. It was only after several years of fighting, however, that Indonesia was formally granted its independence by the Netherlands, December 27, 1949.
https://www.cia.gov/library/publications/the-world-factbook/geos/id.html
National Men's Grooming Day
The day was founded and is sponsored by American Crew, the leading maker of men's grooming products carried in salons and barber shops.
www.ameicancrew.com
National Thriftshop Day
http://holidayinsights.com/moreholidays/August/thriftshopday.htm
Saint feast Days
http://www.catholic.org/saints/f_day/aug.php
----------------------------------------------------------------

Each year, the average American eats about 15 lbs. of apples.
(Actually incorrect, as research shows the amount is much higher:
18.5lbs
http://www.ncagr.com/markets/commodit/horticul/apples/facts.htm
19lbs
http://www.producepete.com/shows/galaapples.html
42.2 lbs (includes processed such as applesauce)
http://www.urbanext.uiuc.edu/apples/facts.html
60% of US apples come from the state of Washington
http://www.fruitfromwashington.com/Varieties/uses.html
----------------------------------------------------------------

Today's Top Event in History
1962 -- L.A. County Coroner officially labels Marilyn Monroe's death a "probable suicide." Norman Mailer (author of The Naked & the Dead) subsequently theorized she was murdered, partly on the grounds that "it is extremely rare for a woman to commit suicide in the nude." Rumors that she was both acquainted with John F. Kennedy, and was in love with Bobby Kennedy, who the night before told her he could not continue to see her, and was alleged reason she committed suicide, was the inside story I heard from the press corp., particularly the first cameraman on the scene, who I knew personally, were denied. However, this is from the Cal Neva Resort website: During the Sinatra ownership years of 1955 to 1968, along with his associates "Wingy" and "Skinny," Sinatra built the now famous Celebrity Showroom and installed a helicopter pad on the roof in an attempt to make access easier for his colleagues and guests appearing at the Cal Neva during summer months. Hollywood followers were enamored with Sinatra and the "Rat Pack," an unforgettable fraternity that linked itself with the White House through Peter Lawford, brother-in-law of the then President-Elect, John F. Kennedy. Dean Martin, Sammy Davis, Jr., Juliet Prowse and Marilyn Monroe (among others) "sang for their suppers" in the Celebrity Showroom and the Indian Room while politicians and Hollywood stars played at the tables and in the private cottages overlooking Lake Tahoe. Marilyn Monroe was a frequent guest of the Lodge, and scandal generally surrounded her because of the "alleged" secret rendezvous with John F. Kennedy. Then, when the presence of one particular guest, Sam Giancana of Chicago, was noticed by authorities, it finally cost Sinatra his gaming license in a losing battle with the Nevada Gamin Control Board.
[headlines]
----------------------------------------------------------------

This Day in American History
1585- The Roanoke Island colony, sponsored by Sir Walter Raleigh, was established on Roanoke Island, off the northeast coast of what is now North Carolina, under the leadership of Sir Richard Gren­ville and Sir Ralph Lane. The settlers fared badly and returned to England in June of 1586. In 1587 Raleigh sent out another group, under John White, consisting of 117 men, women, and children. White returned to England for supplies but was unable to get back to Roanoke until Aug. 17, 1590. He found all the colo­nists gone; the only clue to their fate was the word Croatoan carved on a tree. The meaning of this remains unexplained and no trace was ever found of the settlers.
1635- English Puritan Richard Mather, 39, first arrived in Boston. A staunch defender of the congregational form of church government, Mather is remembered today for founding the "dynasty" to which was born his son Increase Mather in 1639, and his grandson Cotton Mather in 1663.
1786- American Frontiersman Davy Crockett was born at Hawkins County, TN. He died during the final heroic defense of the Alamo, March 6, 1836, at San Antonio, TX. In his autobiography, 1834, when he was a congressman, Crockett wrote, "I leave this rule for others when I am dead. Be always sure you're right—then go ahead."
1790-First presidential declaration of the free and equal status of Jewish-American citizens.
http://memory.loc.gov/ammem/today/aug17.html
1807- Robert Fulton began the first American steamboat trip between Albany and New York, New York. He revolutionized transportation and the growth of the country, but was laughed at for his invention. The US Minister of France Robert R. Livingston raised money to allow Fulton to design and construct his "steamboat" in France. He launched his "proto-type" on the Seine in 1803. He then secured exclusive rights to operate steamboats on the New York waters. The first Albany-to-New York trip took 32 hours to travel the 150-mile course. Although his efforts were labeled "Fulton's Folly" by his detractors, his success allowed the partnership to begin commercial services. Fulton became a wealthy man, but when his exclusive contract was up, he lost most of his business to Cornelius Vanderbilt, who parlayed his capital into banks, railroads and real estate. Excellent book at
www.amazon.com
The Vanderbilts and the Story of Their Fortune by W. A. Croffut (Hardcover - June 1975) I also recommend the next time you are either in Chicago or New York to take a "river" trip to not only see
architecture, historical landmarks, but to understand why these cities grew, primarily due to their water access, and understanding the Ferry between New York and New Jersey and other states, you can understand how Vanderbilt became a multi-millionaire as he built up a monopoly by undercutting
his competition, and when they went out of business, he raised his prices and was basically the only game in town.
1809- In Pennsylvania, Thomas Campbell, 46, and his son Alexander, 20, formed the American Movement for Christian Unity, which later became the Disciples of Christ Church.
1862 - Minnesota erupts in violence as desperate Dakota Indians attack white settlements along the Minnesota River. The Dakota were eventually overwhelmed by the U.S. military six weeks later. The Dakota Indians were more commonly referred to as the Sioux, a derogatory name derived from part of a French word meaning "little snake." They were composed of four bands, and lived on temporary reservations in southwestern Minnesota. For two decades, the Dakota were poorly treated by the Federal government, local traders, and settlers. They saw their hunting lands whittled down, and provisions promised by the government rarely arrived. Worse yet, a wave of white settlers surrounded them. The summer of 1862 was particularly hard on the Dakota. Cutworms destroyed much of their corn crops, and many families faced starvation. Skirmishes and "war" then developed. Over 500 white settlers lost their lives along with about 150 Sioux warriors. President Lincoln dispatched General John Pope, fresh from his defeat at the Battle of Second Bull Run, to organize the Military Department of the Northwest. Some Dakota fled to North Dakota, but more than 2,000 were rounded up and over 300 warriors were sentenced to death. President Lincoln commuted most of their sentences, but on December 26, 1862, 38 Dakota men were executed at Mankato, Minnesota. It was the largest mass execution in American history.
1885--Amos, CA hits 130 to set the August U.S. record high.
1887-Birthday of Marcus (Moziah or Mosiah) A Garvey, St. Ann's Bay, Jamaica,
well-known Black leader of the "Back to Africa" movement.
http://search.eb.com/blackhistory/micro/227/63.html
http://www.finalcall.com/perspectives/m_garvey8-17-99.html
http://www.africawithin.com/garvey/garvey.htm
1892 (or 93)- Birthday of Mae West - U.S. burlesque, stage, radio, and movie star who specialized in double- entendres and sensuality. She had a regal bearing and her wisecracks were legend. She was sexual and was proud of it. She was once arrested for "corrupting" youth for her stage work. One of the problems was not the throw of the hips or the sexual commons, but her very strong woman roles. She was in charge of her life, her sexuality, and men went to her. Her personal life mirrored her public presentation. During World War II the inflatable life jacket was named after her because of its large curves. She starred in vaudeville and on Broadway for a number of years. She made 11 motion pictures including She Done Him Wrong (1933) and My Little Chickadee (1940). She was pure camp. Her autobiography is Goodness Had Nothing to Do With It (1959.) She invested in real estate, especially in Hollywood and became a very, very wealthy woman. Some of the famed "wise-cracks" of Mae West who never married:
"Give a man a free hand and he'll run it all over you."
"He who hesitates is last."
"I only like two kinds of men: foreign and domestic."
"I feel like a million tonight, but one at a time."
"It's not the men in your life who count. It's the life in your men."
"So many men, so little time."
"I've been in more laps than a napkin."
"Come up and see me sometime....."
"When I'm good, I'm very, very, good, but when I'm bad, I'm better."
"She's the kind of girl who climbed the ladder of success wrong by wrong."
"When a girl goes bad - men go right after her."
"I generally avoid temptation unless I can't resist it."
"I've been rich and I've been poor. Believe me, rich is better."
"It's better to be looked over than overlooked."
"I wrote this story myself, It's all about a girl who lost her reputation, but never missed it."
1894 - Skookum Jim and Tagish Charlie, members of the Tagish First Nations people, and George Carmack found gold in the Yukon, Canada, starting what became known as the Klondike Gold Rush. The three men were prospecting in Rabbit Creek (which they renamed Bonanza), a tributary of the Klondike River, when they made their discovery. Over 100,000 people stampeded to the Yukon in search of gold.
1896 - George Carmack discovered gold in a tributary of the Klondike River, Canada, precipitating the famous gold rush.
1897---WB Purvis patented the electric railway switch. Among the black inventor's patents was the first fountain pen, patented bag machines, a bag fastener, a hand stamp, and the edge cutter for such products as aluminum foil, wax paper, cling wrap.
1903 - The first Pulitzer Prize was awarded, when Joseph Pulitzer contributed a million-dollar donation to Columbia University providing the funds for the Pulitzer Prize awards made in his name.
1906—Birthday of Hazel Gladys Bishop - U.S. inventor, chemist, business tycoon. While employed as an organic chemist for Standard Oil she conducted a series of home experiments to develop a lipstick that stayed on the lips and didn't smear to everything else they touched. In 1950 she formed the Hazel Bishop, Inc. Later she formed Hazel Bishop Laboratories which developed a series of home care products. A partner forced her out of the $10 million company she created and then, through court action, forbade her from using her own name in her future careers or in personal appearances. She became financial analyst for Evans & Company and Bache and Company with her opinions actively sought on matters of the burgeoning cosmetics business. In 1978, she became an adjunct professor at the Fashion Institute of Technology in Manhattan specializing in training students for careers in cosmetics.
1909-Bandleadere Larry Clinton born Brooklyn, NY.
1915 - Dayton, Ohio resident Charles F. Kettering patented the electric, automobile self-starter.
1915 --Mob lynches Jewish businessman Leo Frank in Cobb County, Ga after death sentence for murder of 13-year-old girl commuted to life.
http://www.crimelibrary.com/classics/frank/
http://www.cviog.uga.edu/Projects/gainfo/leofrank.htm
http://www.leofranklynchers.com/
1915 - A hurricane hit Galveston, TX, with wind gusts to 120 mph and a twelve foot storm surge. The storm claimed 275 lives, including forty-two on Galveston Island, with most deaths due to drowning. Of 250 homes built outside the seawall (which was constructed after the catastrophic hurricane of 1900), just ten percent were left standing.
1918-Tenor sax player Ike Quebec born Newark, NU.
1920 -Cleveland shortstop Ray Chapman dies as a result as a result of being hit by a pitch thrown by Yankee submariner Carl Mays. The tragedy remains the only on- field fatality in major league history.
1920-Bassist George Duvivier born NYC.
1939 - The magical "Wizard of Oz," the first movie to combine the uses of black and white, and color film; premiered. It starred Judy Garland as Dorothy Gale; Bert Lahr as both the Cowardly Lion and Zeke; Ray Bolger as the Scarecrow and Hunk; and Jack Haley as both the Tin Woodsman and Hickory. Buddy Ebsen originally cast as the Tin Man; but sickness forced him to leave the production before its completion. The movie was based on L. Frank Baum's 1900 "The Wonderful Wizard of Oz", which had previously adapted into a musical play. The Hollywood version, directed by Victor Fleming, won an Oscar for best movie score (Harold Arlen and E.Y. 'Yip' Harburg), and for best song, "Somewhere Over the Rainbow".
1939 - The markets came down with a case of the war jitters on this day. World War II was a few weeks from officially starting, but Wall Street could smell trouble brewing. After refusing U.S. requests to enter into peace agreements and breaking a non-aggression pact with Poland, Hitler had readied his troops to seize the Polish port city of Danzig. The markets reacted to these overtures by posting their biggest decline since July. Bond ratings followed suit, prompting fears that the troubles in Europe would torpedo whatever progress the American economy had made since the Depression.
But Wall Street's misgivings were otherwise misplaced: the war helped kick-start the American economy, pushing it from a lingering Depression-era funk into a prolonged state of abundance.
1943 - On CBS radio, writer Norman Corwin's first success "Passport for Adams" debuted. It starred Robert Young, who played a small town newspaper editor. Corwin would go on to have many radio successes including radio classics: "This is War", "An American in England" and "We Hold These Truths" all of which he wrote and produced.
1943-- Lieutenant General George S. Patton and his 7th Army arrive in Messina, Sicily before British General Bernard Law Montgomery and his 8th Army, winning the unofficial "race to Messina," and completing the Allied conquest of Sicily.
1944---Top Hits
I'll Be Seeing You - Bing Crosby
Amor - Bing Crosby
Milkman, Keep Those Bottles Quiet - Ella Mae Morse
Is You is or is You Ain't (Ma' Baby) - Louis Jordan
1948- An estimated crowd of 100,000 fans pass by the body of Babe Ruth which is on display at Yankee Stadium.
1950 - No. 1 Billboard Pop Hit: ``Goodnight Irene,'' Gordon Jenkins Orchestra & the Weavers.
1952---Top Hits
Walkin' My Baby Back Home - Johnnie Ray
Auf Wiedersehn, Sweetheart - Vera Lynn
Half as Much - Rosemary Clooney
A Full Time Job - Eddy Arnold
1954 - In Rhode Island, the Newport Jazz Festival opened at the Newport Casino. The festival featured jazz legends Dizzy Gillespie, Gerry Mulligan and Ella Fitzgerald.
1955- Hurricane Diane, following hurricane Connie floods Connecticut River killing 190 and doing $1.8 billion damage
http://www.erh.noaa.gov/er/nerfc/historical/aug1955.htm
1956- Shelly Manne, with Previn and Vinnegar, cuts jazz version of "My Fair Lady." I used to see them in person at the Lighthouse in Hermosa Beach, every weekend I could when I went to high school They made one of the best jazz albums in history.
1958 - Belinda Carlisle is born. She becomes the lead singer of the all-female group the Go-Go's and has a solo No. 1 hit in 1987 with ``Heaven Is a Place on Earth.''
1960---Top Hits
It's Now or Never - Elvis Presley
Walk--Don't Run - The Ventures
Walking to New Orleans - Fats Domino
Please Help Me, I'm Falling - Hank Locklin
1961---Birthday of American Composer David "Uncle Dave" Lewis, born Cincinnati, Ohio.Radio programmer on WAIF-Radio, Cincinnati and co-founder of the still-active "Art Damage" radio program begun in 1985, devoted to experimental music. Is a music expert and author of hundreds of articles on music and musicians, mostly published by the All Music Guide 2001-present, however also for ARSC Journal, WAIF Alert, WCBN Program Guide, www.redhotjazz.com and others
1962 -- L.A. County Coroner officially labels Marilyn Monroe's death a "probable suicide." Norman Mailer (author of The Naked & the Dead) subsequently theorized she was murdered, partly on the grounds that "it is extremely rare for a woman to commit suicide in the nude." Rumors that she was both acquainted with John F. Kennedy, and was in love with Bobby Kennedy, who the night before told her he could not continue to see her, and was alleged reason she committed suicide, was the inside story I heard from the press corp., particularly the first cameraman on the scene, who I knew personally, were denied. However, this is from the Cal Neva Resort website: During the Sinatra ownership years of 1955 to 1968, along with his associates "Wingy" and "Skinny," Sinatra built the now famous Celebrity Showroom and installed a helicopter pad on the roof in an attempt to make access easier for his colleagues and guests appearing at the Cal Neva during summer months. Hollywood followers were enamored with Sinatra and the "Rat Pack," an unforgettable fraternity that linked itself with the White House through Peter Lawford, brother-in-law of the then President-Elect, John F. Kennedy. Dean Martin, Sammy Davis, Jr., Juliet Prowse and Marilyn Monroe (among others) "sang for their suppers" in the Celebrity Showroom and the Indian Room while politicians and Hollywood stars played at the tables and in the private cottages overlooking Lake Tahoe. Marilyn Monroe was a frequent guest of the Lodge, and scandal generally surrounded her because of the "alleged" secret rendezvous with John F. Kennedy. Then, when the presence of one particular guest, Sam Giancana of Chicago, was noticed by authorities, it finally cost Sinatra his gaming license in a losing battle with the Nevada Gamin Control Board.
1963—Football coach Jon Gruden birthday.
1966-Psychedelic fashion show and tarot reading at the SF Fillmore. The Jefferson Airplane and Mimi Fariñia entertained.
1968 - People Got to Be Free, the hit single by The Rascals, rocketed into the top slot on Billboard's record charts, and stayed there for 5 weeks.
1968---Top Hits
People Got to Be Free - The Rascals
Born to Be Wild - Steppenwolf
Light My Fire - Jose Feliciano
Heaven Says Hello - Sonny James
1969 – Third day Woodstock : Richie Havens, Jefferson Airplane, Grateful Dead, Crosby, Stills, Nash and Young, Creedence Clearwater Revival, The Who, The Band, Janis Joplin, Jimi Hendrix.
1969 - Donny Wahlberg, one time member of New Kids on the Block, is born. His younger brother is rapper/actor Marky Mark, who has a top 10 hit in 1991-92 with the million-selling single ``Wildside.''
1969 - Camille, the second worst hurricane in U.S. history, smashed into the Mississippi coast. Winds gusted to 172 mph at Main Pass Block LA, and to 190 mph near Bay Saint Louis MS. The hurricane claimed 256 lives, and caused 1.3 billion dollars damage. Several ocean going ships were carried over seven miles inland by the hurricane. The hurricane produced winds to 200 mph, and a storm surge of 24.6 feet. Complete destruction occurred in some coastal areas near the eye of the hurricane.
1973- At Shea Stadium, 42-year old New York Mets' outfielder, Willie Mays, hits his 660th and final home run of his career off Reds' lefty Don Gullett. Third-string catcher Hal King belts a pinch-hit homer in the top of the 10th inning giving Cincinnati a 2-1 victory.
1974-Bad Company's "Can't Get Enough" is released.
1975 - No. 1 Billboard Pop Hit: ``Fallin' in Love,'' Hamilton, Joe Frank & Reynolds.
1976---Top Hits
Don't Go Breaking My Heart - Elton John and Kiki Dee
You Should Be Dancing - Bee Gees
Let 'Em In -Wings
Say It Again - Don Williams
1977-The day after Elvis Presley's death, President Jimmy Carter issues the following statement, "Elvis Presley's death deprives our country of a part of itself. He was unique and irreplaceable. More than twenty years ago, he burst upon the scene with an impact that was unprecedented and will probably never be equaled. His music and his personality, fusing the styles of white country and black rhythm and blues, permanently changed the face of American popular culture. His following was immense and he was a symbol to people the world over, of the vitality, rebelliousness and good humor of his country." Or as James Brown once put it, "he taught white America to get down."
1977-Florists Transworld Delivery (FTD) reports that in one day the number of orders for flowers to be delivered to Graceland has surpassed the number for any other event in the company's history
1978-Deep Purple's "Hush" is released.
1984---Top Hits
Ghostbusters - Ray Parker Jr.
What's Love Got to Do with It - Tina Turner
State of Shock - Jacksons
That's the Thing About Love - Don Williams
1987 - No. 1 Billboard Pop Hit: ``Who's That Girl,'' Madonna.
It is the title song of Madonna's third film.
1988 - Fifty-five cities, from the Middle Mississippi Valley to the Middle Atlantic Coast Region, reported record high temperatures for the date. Beckley WV reported an all-time record high of 96 degrees, and Baltimore MD hit 104 degrees, marking their thirteenth day of the year with 100 degree heat. Chicago IL equaled a record with 46 days of 90 degree weather for the year. Thunderstorms produced severe weather from Wisconsin to New Jersey. Thunderstorms in New Jersey produced high winds which gusted to 92 mph at Wrightstown, and blew down a circus tent at Lavallette injuring fourteen persons.
1992 - Woody Allen admitted to being romantically involved with Soon-Yi Previn, adopted daughter of Mia Farrow, Allen's longtime companion.
1993 - Pop star Michael Jackson became the subject of an investigation of child molestation of a 13-year-old boy. Police confiscated video tapes and photographs from Jackson's Neverland ranch home, but found nothing to support the allegation. The charge was that Jackson had fondled and engaged in oral sex with the boy over a period of several months. It was believed that the child-abuse allegation grew out of an "extortion gone awry," after a purported demand for $20 million by the boy's father, a dentist, was denied. Charges were later dropped, and an unidentified source leaked to the press that a hefty settlement, possibly as high as $15 million, was paid to the boy's family. More than a year after the damaging allegations were made, the Santa Barbara County and Los Angeles County district attorneys publicly announced that they didn't have enough evidence to charge the pop singer with a single crime.
1994-Boise, ID recorded its 41st day in a row with 90 plus temperatures, a record for that city.
1994--severe thunderstorms belted central Oklahoma. Winds gusted to 113 at Meno, 104 at Mangum and 97 at Hobart. Hail up to 4.5 inches in diameter driven by the winds totaled 30 mobile homes at Okarche
1996 - Ross Perot announced he was the Reform Party's presidential candidate.
1998 - United States President Clinton admitted to having an improper relationship with former White House intern Monica Lewinsky.
2002 Homering in the seventh inning of Mariner stater James Baldwin, Yankee All-star Alfonso Soriano becomes the first second baseman to hit 30 home runs and steal 30 bases in the same season. Bobby Bonds is the only other Yankee to post a 30/30 season accomplishing the feat in 1975.
2002- Alex Rodriguez becomes the sixth player and the first infielder to compile five
consecutive 40-home run seasons. The Rangers' shortstop joins Ralph Kiner (1947-51), Duke Snider (1953-57), Ken Griffey Jr (1996-2000), Sammy Sosa (1998-2002) and Babe Ruth (1926-32), who established the record with seven straight 40-homer seasons.
2003- Peanuts character Charlie Brown joins late broadcaster Bob Prince, Negro League
star Josh Gibson, former catcher Manny Sanguillen current shortstop Jack Wilson to be honored by the Pirates with a bobblehead doll give-away day. Almost ten percent of the nearly 18,000 Peanuts strips created by Charles Schulz focused on baseball.
2003 -The Rally Monkey, the Angels' unofficial mascot, is honored for its contribution to last season's world championship with it's own bobble head doll promotion. The Rally Monkey Bobble Belly joins other dolls given to fans this year paying tribute to Troy Glaus' (2002 World Series MVP) , Adam Kennedy' (ALCS MVP), and Mike Scioscia (AL manager of the year) and will wear an Anaheim jersey with a name of a honored player on the back.
2004--- As she enters Raley Field at 6:27 p.m., five year old Olivia Perez is honored by the River Cats as she becomes four millionth fan in franchise history. The Triple A affiliate of the Oakland A's reaches the milestone faster than any club in minor league baseball history.
2005-- St. Louis announces the franchise has broken its single-season attendance record of 3.43 million set in 1989. The first-place Cardinals have sold 3.45 million tickets for the team's farewell season at 40-year old Busch Stadium.
--------------------------------------------------------------

Baseball Poem
WHY BASEBALL WALTZES WITH LETTERS
by Tim Peeler
A Faulkner sentence is an extra inning game,
Simply and finally playing through its Will and exhaustion.
Third Base Coach signals are ee cummings poems-
Gimmicky, sure, but meaningful in their color
When you break the code.
The prisons play contests of Bukowski prose,
Where a stolen base may be a literal image
And everybody gambles nothing.
Weird killers load the bases at a
Stephen King Little League field, the sequel,
A grand slam promise at the bank.
Although Poe would never sit through nine,
His words are a dark season in the cellar,
A team leaving town and the death of a Beautiful groupie.
Finally, Wolfe who wrote slugfest
Double-headers played to million-footed
Throngs, then flickered like so many other
Stars never meant for extra innings.
-------------------
--- with the permission of the author, from his
book of baseball poetry:
"Waiting for Godot's First Pitch"
More Poems from Baseball
available from Amazon
or direct
from the publisher at: www.mcfarlandpub.com
--------------------------------------------------------------

SuDoku
The object is to insert the numbers in the boxes to satisfy only one condition: each row, column and 3x3 box must contain the digits 1 through 9 exactly once. What could be simpler?
http://leasingnews.org/Soduku/soduko-main.htm
--------------------------------------------------------------

Daily Puzzle
How to play:
http://www.setgame.com/set/puzzle_frame.htm
Refresh for current date:
http://www.setgame.com/set/puzzle_frame.htm
--------------------------------