Friday, August 24, 2007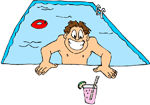 Saratoga, California 94 degrees
Headlines---
Classified Ads---Clients looking for an Attorney
EAEL September 24 Expo--See who's attending
IFC Credit Announces New Credit Facility
Leasing declined July as expected-better times ahead
Placards---Happiness is positive cash flow
Classified Ads---Help Wanted
Amina Kirtman VP, Biz Development Textron Fin
Sudden storm rips through Chicago
Fed injects $17.25 billion dollars into market
($120 billion total past two weeks)
Bank Profits Down 3.4 Percent in 2Q
Mortgage job losses surpass 40,000
Fed OKs Wells Fargo purchase Greater Bay (Matsco)
BCI Aircraft Leasing Owner 60 days pay investors
Maritz signs with HP Financial Services
30-year mortgages sink to lowest point since May
Mortgage delinquency biggest increase in 17 years
Equipment Finance Market Grew 12% in 2006
News Briefs---
You May have Missed---
Sports Briefs---
"Gimme that Wine"
Calendar Events
Snapple Real Facts
Today's Top Event in History
This Day in American History
Baseball Poem
SuDoku
Daily Puzzle
######## surrounding the article denotes it is a "press release"
Good times are just around the corner---
--------------------------------------------------------------------

Classified Ads---Clients looking for an Attorney
Here are attorneys who specialize in finance and leasing.
These ads are free.
Birmingham, Alabama
The lawyers of Marks & Weinberg, P.C. have over 30 years experience in dealing with virtually every type of equipment financing and are recognized throughout the industry for prompt, practical solutions and exemplary service. They offer cost-conscious, effective lease enforcement and good counsel.
Email: Barry@leaselawyer.com
Website: www.leaselawyers.com
California, National: city: Riverside
Ellen Stern - get results, reasonable pricing; numerous industry contacts, nearly 30 yrs exp.in SoCal, 20 yrs equip.: CFL license specialist, documentation, work-outs, litigated collections, recoveries; deal-maker.
Email: leaselaw@msn.com | UAEL
Connecticut, Southern New England: EVANS, FELDMAN & BOYER, LLC Collections, litigation, documentation, portfolio sales and financing, bankruptcy. We represent many of the national and local leasing companies doing business in this state. Past chairman EAEL legal committee. Competitive rates.
email: rcfeldman@snet.net EAEL
Law Firm - Service, Dallas, TX. ELA
Mayer regularly practices in leasing, secured financing, project development and finance and corporate finance.
email: dmayer@pattonboggs.com
Website: www.pattonboggs.com
Los Angeles, Statewide: CA. "ELA" Aggressive creditors rights law firm specializing in equipment leasing handling collection matters on a contingency, fixed fee or hourly basis. email:RGarwacki@prodigy.net
Los Angeles -statewide: CA "ELA "
Practice limited to collections, bankruptcy and problem accounts resolution. Decades of experience. 10-lawyer firm dedicated to serving you. Call Ronald Cohn, Esq. (818)591-2121
or email.
Email: rrcohn@aol.com

Long Beach, CA
Wagner & Zielinski, successfully representing lessees/ lessors. Not a member of any leasing organization, therefore not beholden to special interests. Richard Wagner
(562) 216-2952 www.wzlawyers.com


Long Beach CA.
Paul Bent, helping settle deals that have gone bad. Attorney for 20+ years with GoodSmith & Co., now providing mediation and dispute resolution for lessees and lessors.
www.paulbent.com

National: Coston & Rademacher: Business attorneys serving the lease-finance industry since 1980. Transactional, documentation, corporate/finance, workouts, litigation, bankruptcy, portfolio management. Chicago-based national practice. Jim Coston, CLP (Members: UAEL, ELA, MAEL).
email: Jcoston@costonlaw.com
Website:www.costonlaw.com

Kenneth C. Greene, Northern California
Twenty years experience, reasonable fee, well-known in the industry, experience both sides, call for a free consultation. 415.806.2254, kenlaw100@aol.com

St. Louis County, MO. - statewide:
Defend clients sued by Popular Leasing USA and other assignees of Norvergence rental agreements. Also register and collect foreign judgments. Ronald J. Eisenberg, Esq.
Email: reisenberg@sl-lawyers.com
Schultz & Little L.L.P. www.sl-lawyers.com

Westport, CT: We represent finance companies, banks, lessors, etc., in replevins/seizures, collections and bankruptcy matters in Connecticut and New York. Flat fee, contingency and hourly rates.
Email: rchinitz@replevinlawyer.com
To post an ad in the attorney section, please go here:
http://www.leasingnews.org/Classified/Attorney/Attorney-post.htm
For a full listing of all "job wanted" ads, please go to:
http://www.leasingnews.org/Classified/Jwanted/Jwanted.htm
--------------------------------------------------------------

September 24, 2007
EXPO Marriott Teaneck, NJ Chaired by Shari Lipski, CLP, ECS Financial Services, Inc.
Non-members are invited to attend.
To register on line, please go here: https://www208.safesecureweb.com/eael/OnlineApplication.asp
Click here to see Event Brochure
Here are some of the people you will have the opportunity to visit with (or meet) if you attend: Keith Ainsworth, Carl Anderson, Fred Anderson, Ken Belous, Jim Billings, Michelle Boucher, Chuck Brazier, Phil Bruno, Phil Casciano, Brad Christensen, Mitchell Cohen, Mike Coon, Steve Crane, Dave Cummins, Omar Diaz, Peter Eaton, Paul Eidelkind, Ron Elwood, Gerald Ennella, Wendy Eslander, Richard Eudicone, Jim Evans, Kathy Flaherty, Anthony Fantauzzi, Perry Faraclas, Richard Feldman, Alan Fern, Carroll Fingar, Joe Fingar, Robert Fisher, Jeff Fishman, Maureen Fitzgerald, Paul Foster, Roger Franco, Mark Gallagher, Dwight Galloway, Mathew Ganes, Tom Gee, Beth Geibel, Steve Geller, Mae Gilberg, Barry Gordon, Joseph Greco, Christa Hemans, Randy Haug, Bryan Hunt, Richard Illich, Susan Jaskolski, Jim Jenco, Patrick Kellinger, Keith Kiendle, Davis Kirby, Patrick Kistler, Craig Knapp, Eli Kowalsky, Charles Kramer, Bruce Kropschot, Robert Krause, Larry LaChance, Dave Lafferty, Howie Lebowitz, Drew Lichtenfels, Doug Leininger, Allan Levine, Shari Lipski, Richard Livingston, Saul Levy, Craig Lysne, Fred MacDonald, Kerry Mach, Lee Martin, Tom Martin,Glen Mason, Ron Mattson, Paul Menzel, Richard Miller, Debbie Monosson, Samantha Moritz, Stanley Moskowitz, Patrick Murnane, Charles Newman, Lauren Newman, John Nicoletta, Katherine Nordendahl , Anthony Paoline, George Parker, Ken Paston, Rich Pelcher, Anthony Perettine, Brad Peterson, Sig Pfeifer, Nancy Pistorio, Walter Rabin, Lisa Renshaw, Ted Reynolds, Jared Robertson, Ira Romoff, Craig Sanderson, Jeanna Sykes, Eric Van Skyock, Joh Sparzak, Trey Turley, Chris Walker, Donald Wampler, Richard Weiner, Scott Wheeler, Judith Williams, Marybeth Wood, Stacy Woods, Ben Yandell and YOU !
Sincerely,

Alison Pryor, Alison@eael.org
Eastern Association of Equipment Lessors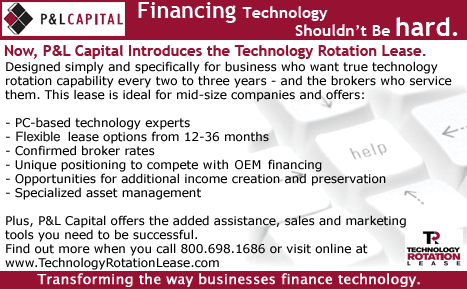 --------------------------------------------------------------

IFC Credit Corporation Announces New Credit Facility

Despite problems with the Federal Trade Commission, Missouri and Texas attorney general, a 500 class NorVergence class action lawsuit, IFC Credit secured a new$50 million credit facility with HSH Nordbank AG.
The announcement follows the press release on August 15 "Key Changes to Management," which actually was the stating the resignation of John Estok, CLP, the man in the center of the NorVergence lessee crisis with IFC Credit Corporation, Morton Grove, Illinois has resigned. Estok was named in many NorVergence lease suits, most notably the SOS Specialty in Dallas, Texas, where he admitted to $2 million in NorVergence lease "hold backs" and contradicted other testimony he had given in several other cases. He barely missed being held for perjury. There were over$100,000 in fees and penalties imposed against IFC Credit in just this one legal case.
Several readers asked if there was a "deal" or "relationship" with the second announcement. No one at IFC Credit is talking, and more than likely the German bank is not a reader of Leasing News.
Leasing News estimated the cost of the NorVergence leases could be $21 million, and should the FTC prevail, not counting the two recent cases brought by the attorney generals of Missouri and Texas, could then be as high as $50 million by the time lessees, legal costs, and penalties were added up.
Leasing News requested a comment, as well as photographs of the individuals mentioned in the news stories, but were told none was available.
The latest press release:
"The new facility provides additional capacity to IFC's existing 2002 five year conduit financing of $75 million through DZ Bank AG Deutsche Zentral-Genossenschaftsbank, Germany, and warehouse and term facilities of $50 million.
"The funds will be used to accommodate IFC's continued double-digit annual growth in commercial equipment leasing and financing.
"IFC Credit is pleased that in the current economic climate of tightening credit markets, we are able to attract solid partners like HSH Nordbank to provide credit facilities to fund our ongoing growth,"
said Marc Langs, Chief Financial Officer.
These facilities are reportedly an integral part of funding IFC's total managed portfolio in excess of $250 million, the company declared in the press release, with the funds to ".... be used to accommodate IFC's continued double-digit annual growth in commercial equipment leasing and financing. ".

Rudy Trebels, CLP, from the IFC Credit web site
"We are very pleased to be associated with HSH Nordbank, and appreciate their reputation and knowledge of the equipment leasing industry", stated Rudy Trebels, President and CEO of IFC. "This facility provides us with substantial flexibility at an attractive cost of capital, and allows us to continue our aggressive growth in select equipment leasing markets."
A press release from IFC Credit stated, "With approximately 4,400 employees around the world, HSH Nordbank AG is one of Germany's largest providers of financing to independent leasing companies and is an acknowledged partner in international capital markets. Headquartered in Hamburg and Kiel, Germany, the Bank has an extensive network of branches and offices throughout Northern Europe, with 17 international locations, including Hong Kong, London, and New York. Additional information on HSH Nordbank AG can be found at the company's website: www.hsh-nordbank.com.
"About IFC Credit Corporation IFC Credit Corporation is a national equipment leasing and finance company providing innovative services to manufacturing, wholesale, and professional service industries. Headquartered in Morton Grove, Illinois, the company was founded in 1988 and serves a broad market from small businesses to Fortune 500 companies. The company is leading independent lessor that is included in the Monitor 100 list of top equipment leasing companies nationwide."
Recent stories:
John Estok resigns
http://www.leasingnews.org/archives/August%202007/08-17-07.htm#ifc
Story on estimate of NorVergence leases cost to IFC
http://www.leasingnews.org/archives/May%202007/05-23-07.htm#site
--------------------------------------------------------------

Leasing declined in July as expected-better times ahead
by Christopher Menkin
As predicted: the Equipment Leasing News and Finance (ELFA) MLFI-25 was down in July, going from the high in June of $9.1 billion to $6.7 billion in commercial equipment leases and loans. This was primarily because the holiday of July 4th was on Wednesday, the middle of the week, resulting in almost a week's vacation for most businesses and therefore the drop in sales. The overall trend for 2007 is up. August may be flat due to the subprime scare, but the equipment leasing industry is in great shape. As a matter of fact, as an alternate means of financing, good times may be ahead the
rest of the year and into 2008.

Valerie Hayes Jester, President of Brandywine Capital Associates, West Chester, PA.
ELFA Chairman Valerie Hayes Jester noted that Fitch has reported that the leasing business was "fairly stable" and was very optimistic about the third and fourth quarter of this year.
(Please see report bottom of this article. editor)

Hon. Kenneth E. Bentsen, Jr., ELFA President
"The MLFI-25 data indicates that for the month of July, credit for capital investment was both readily available and utilized by the commercial sector," said Hon. Kenneth E. Bentsen, Jr., president of the ELFA.
While the employee headcount rose slightly to 11,555 in July, it was a 10.4 percent decrease from the previous time period when the headcount was at 12,893.
Portfolio quality reported in July showed an up tick in delinquencies.
Receivables under 30 days old declined one percent from the year-earlier period, 96.8 percent vs. 97.8 percent.
Charge-offs remained flat compared to the prior month, but showed an increase when compared to the year-earlier period.
Credit approval ratios declined when compared to both June of this year and June of last year.
MLFI-25 Methodology:
ELFA produces the MLFI-25 report to help member organizations achieve competitive advantage by providing them with leading-edge research and benchmarking information which supports strategic business decision making. The report is also a barometer of the trends in U.S. capital equipment investment. Five components are included in the MLFI-25 survey: new business volume (originations); aging receivables (non-performing assets); charge-offs; credit approval (approved vs. booked); and headcount for leasing and finance business (indicator of stability).
The MLFI-25 provides metrics reflecting monthly commercial equipment lease and loan activity as reported by participating ELFA member equipment finance companies representing a cross section of the equipment finance sector including small ticket, middle market, large ticket, bank, captive and independent leasing and finance companies. Based on hard survey data, the responses mirror the economic activity of the broader equipment finance sector, which contributes to the representation of current business conditions nationally.
ELFA MLFI-25 Participants

ADP Credit Corporation
Bank of America
Bank of the West
Canon Financial Services
Caterpillar Financial Services Corporation
CIT
Citicapital
De Lage Landen Financial Services
First American Equipment Finance
GreatAmerica
Hitachi Credit America
HP Financial Services
Irwin Financial
John Deere Credit Corporation
Key Equipment Finance
LaSalle National Leasing Corporation
Marlin Leasing Corporation
National City Commercial Corp.
RBS Asset Finance
Regions Equipment Finance
Siemens Financial Services
US Bancorp
US Express Leasing
Verizon Capital Corp
Volvo Financial Services
Wells Fargo Equipment Finance
Leasing industry "fairly stable" says Fitch
http://www.leasingnews.org/archives/August%202007/08-08-07.htm#fitch1
--------------------------------------------------------------

--------------------------------------------------------------
Good times are just around the corner---
--------------------------------------------------------------

Leasing Industry Help Wanted
Accounts Manager

ACCOUNT MANAGER
Phoenix, AZ or virtual office
Responsible for developing and managing high-end small ticket & middle-market Vendor Programs. Base plus commission.
Click here for more detailed information.
Manufacturers' Lease Plans Inc. (MLPi) is the pioneer of short-term rental and operating lease financing, funding high technology equipment manufacturers since the 1960s.
Busienss Developement Specialist

Business Development Specialist
(2 Positions)
Clearwater , Florida
Two years sales exp. 1-2 years leasing exp. For more info, please click here. Please email text resume to h-r@ccclease.com .
No attachments please.
Founded in 1978, Commonwealth Capital Corp. has been helping lessors grow their equipment-leasing business. We offer true operating leases for in-demand information technology and medical equipment.
Controller


Controller
Boca Raton, FL
CPA, 5 yrs leasing exp. min. 15 yrs in accounting. For more info, please
click here
Océ Financial Services, Inc. is a dedicated captive leasing company, consolidating all lease-related activity for Océ North America and Océ Imagistics.


Credit Officer

Credit Officer
Mentor, Ohio
Small firm, 125 deals a month, help us grow, place leases, secure approvals. E-mail us to MattWelly@1acg.com or give us a call to
(800) 830-0084 ext. 203.
ACG Equipment Finance is a full service specialty finance and leasing company with an eye fixed firmly on the future.

EFD Credit Officer


EFD Credit Officer III
Walnut Creek, CA
You will underwrite equipment finance and lease transactions primarily using credit scoring systems. Requires 5 years lending experience including underwriting. BA degree preferred. CLICK HERE for a detailed description and resume submission info.

Visit www.bankofthewest.com, for more information. Bank of the West and its subsidiaries are equal opportunity/affirmative action employers.


Operations / Doc / Funding

OPERATIONS / DOC / FUNDING
COSTA MESA, CALIFORNIA

Full Time Documentation / Funding Clerk
START DATE:
Position Available Immediately

Ground floor opportunity to join fast growing Independent Lessor. Experience required. Word and Excel skills a must.
Benefits provided. Bonus plan participation.
Salary commensurate with experience.
Please fax resume to 714-556-3765. Outline salary expectations.
Relationshio Manager

Relationship Manager
Minneapolis, MN
Primary contact for brokers/lessors. Coordinates development and execution of programs, represents Company at trade association conferences, implements strategy to best serve the brokers/lessor marketplace. Requires 4 year degree or equivalent industry experience.
To apply e-mail resumes attention of Brad Peterson bpeterson@predictifund.com and careers@advanceme.com. Background Checks are required. EOE
Predictifund, a subsidiary of Capital Access Network, Inc. (CAN) providing equipment financing and working capital options to brokers.

---------------------------------------------------------------
### Press Release ###########################

Textron Financial Names Amina Kirtman VP, Business Development Officer
at Field Services Division
Alpharetta, GA – ¯ Textron Financial Corporation, a subsidiary of Textron Inc. (NYSE: TXT), announced today that Amina Kirtman has been named vice president, business development officer for the Field Services Division of its Distribution Finance Group. This division provides customers throughout North America with a wide range of services, including inventory verification, condition inspections and equipment lease verifications. Kirtman will be responsible for marketing and developing the company's recently expanded field audit services.
"Our field audit services are an important tool in measuring collateral quality, preventing fraud and enhancing overall risk management," said Kirtman. "Our Field Service Representatives are committed to delivering high quality audits with a focus on customer service, which is why I am pleased to be part of this team."
Kirtman has worked in the commercial finance industry for seven years, gaining experience in account management, corporate finance, and underwriting. She earned a B.A. from Smith College and an M.B.A from the University of California at Davis. Based in Alpharetta, Georgia, she can be reached at (770) 360.1492.
About Textron Financial Textron Financial is a diversified commercial finance company with $10 billion in managed receivables. It has core businesses in Aviation Finance, Asset-Based Lending, Distribution Finance, Golf Finance, Resort Finance, and Structured Capital. Textron Financial also provides financing programs for products manufactured by its parent company, Textron Inc. Additional information about the company is available at www.textronfinancial.com.
About Textron Textron Inc. is an $11 billion multi-industry company operating in 32 countries with approximately 40,000 employees. The company leverages its global network of aircraft, industrial and finance businesses to provide customers with innovative solutions and services. Textron is known around the world for its powerful brands such as Bell Helicopter, Cessna Aircraft Company, Jacobsen, Kautex, Lycoming, E-Z-GO, Greenlee, Fluid & Power, Textron Systems and Textron Financial Corporation. More information is available at www.textron.com.
Sites of Reference:
http://www.textronfinancial.com/pr/Kirtman.html
http://www.textronfinancial.com
### Press Release ###########################
--------------------------------------------------------------

News Briefs----
Sudden storm rips through Chicago
http://www.chicagotribune.com/news/chi-web_rainy-weatheraug24,1,800455.story
Fed injects $17.25 billion dollars into market
($120 billion total past two weeks)
http://www.breitbart.com/article.php?id=070823142033.tdr8v597&show_article=1
Bank Profits Down 3.4 Percent in 2Q
http://www.forbes.com/feeds/ap/2007/08/22/ap4044216.html
Mortgage job losses surpass 40,000
http://www.usatoday.com/money/economy/housing/2007-08-23-mortgage-losses_N.htm
Fed OKs Wells Fargo purchase of Greater Bay (Matsco)
(thousands dollars) 6/30/07 3/31/07 12/31/06 7/30/06 6/30/06
Matsco/GBC $ 8,169 $ 9,160 $7,583 $ 8,323 $ 7,257
(SEC bank filing financial statement)
http://www.bizjournals.com/sanjose/stories/2007/08/20/daily36.html
BCI Aircraft Leasing Owner 60 days to pay investors
http://www.chicagotribune.com/business/chi-thu_hollnagelaug23,0,5213203.story
Maritz signs with HP Financial Services
http://www.bizjournals.com/stlouis/stories/2007/08/20/daily27.html?ana=from_rss
Rates on 30-year mortgages sink to lowest point since May
http://www.chicagotribune.com/business/chi-070823-mortgage-rates,0,1860425.story
Mortgage delinquency rates biggest increase in 17 years
http://www.nypost.com/seven/08232007/business/delinquent_rate_soars.htm
Equipment Finance Market in U.S. Grew 12% in 2006
http://www.industryweek.com/ReadArticle.aspx?ArticleID=14821
BancLeasing Commits $10 Million for ERF Wireless' US-BankNet System
http://biz.yahoo.com/bw/070823/20070823005412.html?.v=2
$2B stake in Countrywide may pay off
http://www.usatoday.com/money/industries/banking/2007-08-23-mart-bofa_N.htm
TD Bank 'very comfortable' with risk, expects strong performance to continue
http://www.snl.com/interactivex/article.aspx?CdId=A-6450992-10595
---------------------------------------------------------------


You May have Missed---
Lohan Gets 1 Day in Jail on DUI Plea
http://www.usatoday.com/life/people/2007-08-23-lohan-charged_N.htm
---------------------------------------------------------------

Sports Briefs----
Warren Sapp trims body, but not his talk
http://www.usatoday.com/sports/football/nfl/raiders/2007-08-22-warren-sapp_N.htm
Raiders, Russell meet, but no deal is done yet
http://www.contracostatimes.com/raiders/ci_6696890
49ers look to cash in after showing Clements money
http://www.contracostatimes.com/49ers/ci_6696914?nclick_check=1
----------------------------------------------------------------


"Gimme that Wine"
French wine and spirit exports rise 7.5 percent
http://www.kansascity.com/business/story/243111.html
Three Michigan Wineries Up for Sale
http://www.winesandvines.com/template.cfm?section=news&content=49944
Daryl Sattui is King of his Castle in Calistoga
http://www.mercurynews.com/breakingnews/ci_6664796?nclick_check=1
U.S. wine drinkers find a bit of Napa Valley in Wisconsin
http://www.iht.com/articles/ap/2007/08/21/business/NA-FEA-FIN-US-Small-Wineries.php
Rhone whites gain ground
http://www1.pressdemocrat.com/article/20070822/NEWS04/708220307/-1/
SPECIAL&THEMES=FOODWINE
Wine Prices by vintage
http://www.winezap.com
http://www.wine-searcher.com/
US/International Wine Events
http://www.localwineevents.com/
Winery Atlas
http://www.carterhouse.com/atlas
Leasing News Wine & Spirits Page
http://two.leasingnews.org/Recommendations/wnensprts.htm
The London International Vintners Exchange (Liv-ex) is an electronic exchange for fine wine.
http://www.liv-ex.com/
----------------------------------------------------------------

Calendar Events This Day
Liberia: Flag Day
National holiday
https://www.cia.gov/library/publications/the-world-factbook/geos/li.html
Ukraine: Independence Day. National day.
Commemorates independence from the former Soviet Union in 1991.
https://www.cia.gov/library/publications/the-world-factbook/geos/up.html
Vesuvius Day
Anniversary of the eruption of Vesuvius, an active volcano in southern Italy, which destroyed the cities of Pompei, Stabiae and Herculaneum. Piny the Younger who escaped the disaster, wrote of it to the historian Tacitus: "Black and horrible clouds, broken by sinuous shapes of flaming winds, were opening with long tongues of fire..."
http://holidayinsights.com/moreholidays/August/vesuviusday.htm
Saint feast Days
http://www.catholic.org/saints/f_day/aug.php
----------------------------------------------------------------

There are 1 million ants for every person in the world.
(On source says there are one quadrillion ants in the world.
If there are 6.1 billion people in the world, 2000, perhaps the number is correct?)
----------------------------------------------------------------

Today's Top Event in History
1853 -- First potato chips prepared by Chef George Crum, Saratoga Springs, NY. Crum was a Native American/African American chef at the Moon Lake Lodge resort in Saratoga Springs, New York, USA. French fries were popular at the restaurant and one day a diner complained that the fries were too thick. Although Crum made a thinner batch, the customer was sill unsatisfied. Crum finally made fries that were too thin to eat with a fork, hoping to annoy the extremely fussy customer. The customer, surprisingly enough, was happy - and potato chips were invented! Crum's chips were originally called Saratoga Chips and potato crunches. They were soon packaged and sold in New England - Crum later opened his own restaurant. William Tappendon manufactured and marketed the chips in Cleveland, Ohio, in 1895. In the 1920s, the salesman Herman Lay sold potato chips to the southern USA (selling the chips from the trunk of his car). In 1926, Laura Scudder (who owned a potato chip factory in Monterey Park, California) invented a wax paper potato chip bag to keep the chips fresh and crunchy - this made potato chips even more popular.
http://www.history.rochester.edu/Scientific_American/mystery/crum.htm
http://home.howstuffworks.com/question579.htm
[headlines]
----------------------------------------------------------------

This Day in American History
1675-Catholic holy orders were conferred by Gabriel Diaz Vara Calderon, Bishop of Santiago de Cuba, on a visit to St. Augustine, FL. Minor orders were conferred on seven candidates.
http://www.tfn.net/~mpna/prehistory.htm
http://www.oah.org/pubs/magazine/spanishfrontier/cowdrey-document.html
http://www.oah.org/pubs/magazine/spanishfrontier/mcewan.html
http://www.xxicentury.org/HCA/Tutorial/Tutorial_3.html
(see age of missions: )
http://www.vernonjohns.org/nonracists/jxfoundr.html
http://www.catholic-hierarchy.org/bishop/bdiazv.html
http://drbronsontours.com/staugustinetimeline.htm
1676-The first court-martial in a colony was held in Newport, RI, by Governor Walter Clarke, Deputy Governor John Crayton and their assistants, Edmund Calvary, who was the attorney general. Quanpen, a Native American sachem, also known as Sowagonish, was found guilty of participation in King Philip's War against the colonists and ordered shot on August 26. Others who had participated in the war were sentenced to various penalties.
1682- The Duke of York awarded Englishman William Penn the three "lower counties" in the American colonies which later became the state of Delaware.
( lower half of: http://memory.loc.gov/ammem/today/aug24.html )
http://www.williampenn.org/
1718- New Orleans was founded by French settlers from Canada and France. The Canadians, generally brought their wives and families with them. French officers, however, usually younger sons of nobility, refused to marry below their rank, inspiring the plea of one of the early governors to France: "Send me wives for my Canadians, they are running in the woods after Indian girls." Thus Cajuns were born. By the way, Creole meant "native", born in Louisiana and has nothing to do with race.
http://www.cajunculture.com/
1814-British forces invaded and raided Washington, DC, for two days, burning the Capital, the president's house and most other public buildings. President James Madison and other high US government officials fled to safety until British troops (not knowing the strength of their position as military is in disarray) departed the city two days later. They set on fire in retaliation for the American burning of the parliament building in York (Toronto), the capital of Upper Canada.
1851-The San Francisco Committee of Vigilance broke down the jailhouse doors, kidnapped the prisoners, and hanged Whittaker and McKenzie from the second story of the Committee's rooms. Sam Brannan addressed the crowd after the hangings.
1853 -- First potato chips prepared by Chef George Crum, Saratoga Springs, NY. Crum was a Native American/African American chef at the Moon Lake Lodge resort in Saratoga Springs, New York, USA. French fries were popular at the restaurant and one day a diner complained that the fries were too thick. Although Crum made a thinner batch, the customer was sill unsatisfied. Crum finally made fries that were too thin to eat with a fork, hoping to annoy the extremely fussy customer. The customer, surprisingly enough, was happy - and potato chips were invented! Crum's chips were originally called Saratoga Chips and potato crunches. They were soon packaged and sold in New England - Crum later opened his own restaurant. William Tappendon manufactured and marketed the chips in Cleveland, Ohio, in 1895. In the 1920s, the salesman Herman Lay sold potato chips to the southern USA (selling the chips from the trunk of his car). In 1926, Laura Scudder (who owned a potato chip factory in Monterey Park, California) invented a wax paper potato chip bag to keep the chips fresh and crunchy - this made potato chips even more popular.
http://www.history.rochester.edu/Scientific_American/mystery/crum.htm
http://home.howstuffworks.com/question579.htm
1857—Major economic panic hits the United States.
http://memory.loc.gov/ammem/today/aug24.html
1869- Cornelius Swarthout of Troy, NY, was issued a patent for a "waffle iron."
1893 - Fire in the south of Chicago left 5,000 people homeless.
1897, birthday of Charles Dudley Warner, American newspaper editor for the Hartford Courant, published this now-famous and oft-quoted sentence, "Everybody talks about the weather, but nobody does anything about it. " The quotation is often mistakenly attributed to his friend a colleague Mark Twain. Warner and Twain were part of the most notable American literary circle during the late 19th century. Warner was a journalist, essayist, novelist, biographer and author who collaborated with Mark Twain in writing "The Gilded Age" in 1873.
1909- Sax player Paul Webster birthday (Jazz Trumpeter, in Jimmy Lunceford's orchestra 35-43 and with Cab Calloway 44-52)
1912- parcel post service was authorized. Previously the weight limit of mail had been four pounds. The rates of the parcel post service depended upon the weight of the package and the distance traveled. This was a boon to mail order catalogues and
to people living in the rural area.
1925-Birthday of pianist Louis Teicher (Ferrante and Teicher,) composer, born Wilkes-Barre, Pa.
1932- Charles H. Calhoun, Sr. and Jr., at the third hole of the Washington Golf Club, Washington, GA, while playing with a foursome, both shot a hole in 1932 - Amelia Earhart became the first woman to fly across the U.S. non-stop.
1939 - Louis "Lepke" Buchalter, leader of Murder, Incorporated, turned himself in to New York City columnist Walter Winchell; who turned the underworld leader in to FBI Director J. Edgar Hoover.
1943 - No. 1 Billboard Pop Hit: ``In the Blue of the Evening,'' Tommy Dorsey Orchestra/Frank Sinatra.
1944--- Germany Army by now has sustained 400,000 men killed, wounded or captured, plus 1,300 tanks, 1,500 artillery, and 3,500 aircraft destroyed.
1947-- Margaret Truman, daughter of U.S. President Harry S Truman, presented her first public concert. Margaret sang before 15,000 people at the Hollywood Bowl. The concert did not get great reviews. In fact, the critics didn't like Margaret's singing at all. And Margaret's dad didn't like the critics, and said so, from the White House.
1949--Birthday of American composer Stephen Paulus, St. Paul, MINN.
http://profile.myspace.com/index.cfm?fuseaction=user.viewprofile&friendid=122300973
1950-- US President Harry Truman orders the Army to take over the railroads to stop a possible strike.
1950- Edith Spurlock Sampson, the first African-American delegate to the United Nations when she was appointed alternate delegate to the fifth General Assembly. Her first assignment, on September 28, 1950, was to the Social, Humanitarian and Cultural Committee.
http://www.aaregistry.com/african_american_history/399/
Edith_Sampson_was_a_steel_city_judge
1951---Top Hits
Too Young - Nat King Cole
Because of You - Tony Bennett
My Truly, Truly Fair - Guy Mitchell
Hey, Good Lookin' - Hank Williams
1951- St. Louis Browns owner Bill Veeck, one of baseball's greatest showmen, allowed fans attending a game against the Philadelphia Athletics to participate in the strategy decisions normally made by the team's manager. More than 1,000 fans were given cards reading "YES" and "NO: and were asked to vote on what the Browns should do at various point sin the tame. It worked; St. Louis won, 5-3. With the advent of Palm Pilots, Blackberry, and the internet, guess what Bill Veeck could do today.
1957- The Dodgers use eight pitchers in one game tying a major league record. Johnny Podres gives up three home runs in the third including Hank Aaron's first grand slam.
1957 - No. 1 Billboard Pop Hit: ``Tammy,'' Debbie Reynolds. The song is featured in the film ``Tammy and the Bachelor'' and is nominated for an Academy Award.
1959- A headline in Billboard reads, "Rock and Roll Ain't Ready For The Ol' Rockin' Chair Yet." The story says rock & roll was losing popularity a year ago, but the record buyers now like Elvis Presley, Fats Domino and Lloyd Price along with newcomers, the Drifters, Everly Brothers and Ricky Nelson.
1959- Phil Phillips' "Sea Of Love" hits #2 on the pop charts.
1959---Top Hits
The Three Bells - The Browns
Sea of Love - Phil Phillips
Lavender-Blue - Sammy Turner
Waterloo - Stonewall Jackson
1960-Birthday of Calvin Edward "Cal" Ripken,Jr., former baseball player, born Havre de Grace, MD.
1961 - No. 1 Billboard Pop Hit: ``Wooden Heart (Muss I Denn),'' Joe Dowell. The song is a cover of a song Elvis Presley sang in the film ``G.I. Blues.''
1963- Little Stevie Wonder is the first artist to make the Number One position on the pop single chart, the pop albums chart and the R&B singles chart all at one time. In fact, nobody had made the pop single and album charts at the same time. The music from "Wonder World" is the album, "The Twelve Year- Old-Genius" and the single, "Fingertips, Part Two."
1963 -The Little League World Series is televised for the first time . With ABC's Wide World of Sports providing coverage of the championship game, Grenada Hills (CA) beats Stratford (CT), 2-1.
1964- "Where Did Our Love Go?" by the Supremes topped the charts and stayed there for 2 weeks.
1966 - The U.S. premiere of the motion picture Help!, starring The Beatles, was held for thousands of moviegoers wanting to see the group's first, color, motion picture. Their first film, A Hard Day's Night, had been produced in black and white.
1967- Patti Harrison convinces her husband George and the rest of the Beatles to attend a lecture at the Park Lane Hilton given by Maharishi Mahesh Yogi. They go and send a note to him requesting a private audience. In the meeting, the Beatles offer themselves as disciples. He accepts and invites them to an indoctrination course for spiritual regeneration two days later. They attend along with Mick Jagger and his girlfriend Marianne Faithfull. Brian Epstein is invited but declines. Afterwards, John Lennon compares the experience as "going somewhere without your trousers."
1967---Top Hits
All You Need is Love - The Beatles
Pleasant Valley Sunday - The Monkees
Baby I Love You - Aretha Franklin
I'll Never Find Another You - Sonny James
1967-Big Brother and the Holding Company, Bo Diddley,Bukka White, and Salvation Army Banned @ The SF Avalon Ballroom
Original Poster by Bob Fried
http://images.wolfgangsvault.com/images/catalog/thumb/FD077-PO.gif
1968- The Who's drummer, Keith Moon, drives a Lincoln into the pool of a Holiday Inn in Flint, Michigan.
1968-Steppenwolf's "Born To Be Wild" hits #2 on the pop chart.
1969-Three-day Wild West Festival at Kezar Stadium with Janis Joplin, Turk Murphy, Jefferson Airplane, the Dead, Country Joe, Santana, Sly and the Family Stone and the Youngbloods.
1970- "Make It with You" by Bread topped the charts and stayed there for a week.
1971- Ernie Banks hits his final home run of his career as the Cubs beat the Reds, 5-4. Mr. Cub's 512th home run comes in the first inning off Jim McGlothin.1971 -- Illinois State Attorney Edward Hanrahan and 13 police officers and police officials are indicted on charges of conspiring to obstruct justice by attempting to thwart criminal prosecution of 8 Chicago patrolmen who raided the apartment of Fred Hampton. This follows August 21 when Panther George Jackson is killed in San Quentin prison during an abortive breakout attempt (three prisoners and three guards are killed in the attempt. Six prisoners are subsequently put on trial for the incident (Fleeta Drumgo, David Johnson, Hugo L.A. Pinell (Yogi), Luis Talamantez, Johnny Spain, and Willie Sundiata Tate). Spain was convicted of murder. The others were either acquitted or convicted of assault. In a side to this story: white attorney Stephen M. Bingham is officially charged with murder in deaths of 2 convicts and 3 guards at San Quentin. Bingham is charged with smuggling guns to George Jackson used in a August 21, 1971 San Quentin breakout attempt. Bingham subsequently flees the country, returning in 1984 to face charges. He was acquitted of murder and conspiracy in 1986.
http://www.sfgate.com/cgi-bin/article.cgi?f=/chronicle/archive/2001/08/19/CM145760.DTL
1973 - No. 1 Billboard Pop Hit: ``Brother Louie,'' Stories.
1974- Santana's "Greatest Hits" LP enters the charts.
1975---Top Hits
Fallin' in Love - Hamilton, Joe Frank & Reynolds
One of These Nights - Eagles
Get Down Tonight - K.C. & The Sunshine Band
Rhinestone Cowboy - Glen Campbell
1975 - Los Angeles Dodger Davey Lopes set a major league baseball record when he stole his 38th consecutive base. It was in the 12th inning of a game against the Montreal Expos that Lopes got his famous steal. The Dodgers still lost in 14 innings, 5- 3.
1978- Bruce Springsteen appears on the cover of "Rolling Stone."
1979- The Cars perform at New York's Central Park for an audience of a half million people
1981 - Mark David Chapman was sentenced from 20 years to life imprisonment for his self-admitted murder of former Beatle John Lennon.
1985 - Huey Lewis and The News reached the top of the charts with "The Power of Love". The song spent 2 weeks at #1 on the "Billboard Hot 100".
1983---Top Hits
Every Breath You Take - The Police
Sweet Dreams (Are Made of This) - Eurythmics
She Works Hard for the Money - Donna Summer
Love Song - The Oak Ridge Boys
1985-Dwight Gooden of the New York Mets became the youngest pitcher to win 20 games in a season. Gooden defeated the san Diego Padres, 9-3. He was 20 years, nine months and nine days old.
1987 - Autumn-like weather prevailed across the north central and northeastern U.S. Seven cities reported record low temperatures for the date, including Saint Cloud MN with a low of 37 degrees. Temperatures in Florida soared to 98 degrees at Pensacola and 99 degrees at Jacksonville. Thunderstorms produced heavy rain in the Southern High Plains Region, with 5.40 inches at Union NM, and 7.25 inches reported west of Anthony NM
1987- "Who's That Girl" by Madonna topped the charts and stayed there for a week
1989-Pete Rose is banned from baseball for life by Commissioner Giamatti for gambling. The Reds' manager signs a five-page agreement with Giamatti in which he agrees to a lifetime penalty but does not admit to gambling on the national pastime.
1991- Tom Petty and the Heartbreakers' "Learning To Fly" hits #28 on the pop singles chart.
1991---Top Hits
(Everything I Do) I Do It for You - Bryan Adams
It Ain't Over 'Til It's Over - Lanny Kravitz
Fading Like a Flower (Every Time You Leave) - Roxette
You Know Me Better Than That - George Strait
1992- "End of the Road (From Boomerang)" by Boyz II Men topped the charts and stayed there for 13 weeks.
1996-The New York Yankees dedicated a monument to the late Mickey Mantle at Monument Park in Yankee Stadium. The new monument joined three others honoring Babe Ruth, Lou Gehrig and Miller Huggins. Mantle died August 13,1995.
1999- Mariner Ken Griffey Jr. joins Babe Ruth, Ralph Kiner, Duke Snider, Ernie Banks, Harmon Killebrew and Mark McGwire as the only players to hit 40 homers in four consecutive seasons.
--------------------------------------------------------------

Baseball Poem
Budweiser!
Budweiser! he calls
between innings, between pitches,
between breaths
from Tim Peeler, from his book
"Touching All the Bases." He has given us permission
to reproduce them.
From a soft cover 128 pages
with index published by www.mcfarlandpub.com
( they take two weeks to send, but you are helping
this company stay alive, or you can buy from
Amazon, for the same price, but perhaps faster
delivery. While they are all mostly baseball,
some are not. He is a unique American poet.
He lives in Hickory, North Carolina.
--------------------------------------------------------------

SuDoku
The object is to insert the numbers in the boxes to satisfy only one condition: each row, column and 3x3 box must contain the digits 1 through 9 exactly once. What could be simpler?
http://leasingnews.org/Soduku/soduko-main.htm
--------------------------------------------------------------

Daily Puzzle
How to play:
http://www.setgame.com/set/puzzle_frame.htm
Refresh for current date:
http://www.setgame.com/set/puzzle_frame.htm
--------------------------------