Regional Sales Managers:
Southern California, Texas, Illinois, Florida, Georgia.
2+ years outside leasing/finance sales exp. closing deals. Estab. customer base/ or vendors a plus. Top commission.
Relationship Manager/Sales Associate:
Lake Success, New York
Process daily sales activities. Excellent written/verbal skills required. Previous industry experience not required although a plus

Please submit your resume for confidential review to: ekaye@advantagefunding.us or fax to 718 392 5427.
Advantage Funding, a leading national commercial vehicle and transportation equipment leasing and finance company seeks an . Our financing products are offered to new and existing relationships in the commercial coach, limousine, school bus, paratransit, funeral car, minibus and transportation industries.
Wednesday, August 12, 2009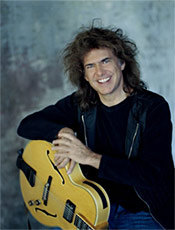 Jazz guitarist Patrick Bruce Metheny born August 12, 1954, Lee's Summit, Kansas City, Missouri. His style incorporates elements of progressive- and contemporary jazz, post-bop, Latin-jazz and jazz fusion.
http://www.patmetheny.com/biography.cfm?artistid=1
*August 13 is the birthday of the great jazz pianist George Shearing, born August 13, 1919, Battersea, London, UK, age 90.
http://www.georgeshearing.net/
Headlines---
Archives--August 11, 2000
Metrolease Ceasing Operations
Where is he Today? John Blazek, CLP
Classified Ads---Credit (ex-Marlin Sr. Credit
Analyst/Team Leader Stuart Jablonski)
Leasing Industry Recruiters
What lies ahead in leasing?
by President, Major Leasing Company
Placard---Customer is King
Classified Ads---Help Wanted
Cartoon-Taking the Pitcher Out of the game
True Leases that are "Rotation Leases"
Sales make it Happen---by Christopher Menkin
Direct Sales vs. Independent Broker
51 Leasing Companies Out of Broker Business
Leasing Association Events-Meetings Open to All
Small-Business Bankruptcy Filings Up 81%
IFA's Matthew Shay Named Top CEO
News Briefs----
BofA's Krawcheck Will Keep Merrill Culture
'All Fake': Key Madoff Executive Admits Guilt
Stanford May get what he pays for in defense
Bankruptcy filings may hit 1.4 million
Economy Sends E-sales Into Negative Territory
Yahoo Joins Digital Coupon Craze
Google reveals caffeine: a new faster search engine
"Gimme that Wine"
This Day in American History
Baseball Poem
SuDoku
Daily Puzzle
GasBuddy
Weather, USA or specific area
Traffic Live----
######## surrounding the article denotes it is a "press release"
--------------------------------------------------------------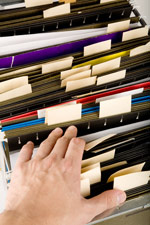 Archives--August 11, 2000
Metrolease Ceasing Operations
"This story has been floating around the internet for several months with both UAEL and NAELB Standard Committees looking into alleged charges of "double funding" allegedly between Lasalle Bank and Textron; alleged leases not being funded and brokers not receiving commissions. No one has wanted to go on the record about what is going on, and Metrolease has never returned e-mail, telephone calls, or faxes regarding this. The rumor was the company would be going out of business.
"This is from a highly regarded funding source:
"'I spoke to John Blazek last week and confirmed that they are closing down operations and are running under a skeleton crew. The owner has already begun the operations of another company operating as a funding source....name has not been disclosed. John will help close operation.'
"John Blazek is the vice-president of the company. He formerly was president of Stratford Leasing, which he also closed down."
http://two.leasingnews.org/archives/August/8-11-00.htm
--------------------------------------------------------------

Where is he Today? John Blazek, CLP: Evergreen Leasing
http://www.leasingnews.org/archives/August%202007/08-13-07.htm#clp
--------------------------------------------------------------

Classified Ads---Credit (ex-Marlin Sr. Credit Analyst
/Team Leader Stuart Jablonski)

Atlanta, GA
9 Years experienced small ticket Credit Analyst seeking full-time position with equipment broker/lessor. Resume available. Email at StuartJablonski@aol.com or www.linkedin.com/in/stuartjablonski
Orange County, CA
10 yrs. exp. middle market credit underwriting/syndication/collections. All collateral. Seeking full-time position with equipment broker/lessor. Resume available uspostalservice@verizon.net

Portsmouth, NH
Middle market credit professional seeking FT. 14 years of exp (5 yrs at a major bank). Previous $2mm authority.
Microsoft Certified Professional. Will consider relocating.
Email: facfour@mac.com
For a full listing of all "job wanted" ads, please go to:
http://www.leasingnews.org/Classified/Jwanted/Jwanted.htm
To place a free "job wanted" Leasing News ad:
http://www.leasingnews.org/Classified/Jwanted/Jwanted-post.htm
--------------------------------------------------------------

Leasing Industry Recruiters
These companies have experience in the finance and leasing industry
Please fax our request form back to 408.317-2066 or you
may e-mail to: kitmenkin@leasingnews.org .
Second Column: YCS - Year Company Started | YELB - Years in equipment Leasing Business
Name
City, State
Contact
Website
Leasing Association

YCS
YELB
(see above for meaning)

Nationwide

Search firm specializing in leasing industry. Services include retained and contingent search, strategic consultation, compensation analysis, sales & management training, & customizable consulting products.

Financial Pro Solutions
Hal T. Horowitz
22845 Ventura Blvd.,
Suite 124
Woodland Hills, CA 91364
Office: (818) 347-FINA
(347-3462)
Fax: 818-597-3201
Cell: (818) 730-0645
Email: halh@finapros.com
www.finapros.com

1983

(2008)

Retained search firm seeking financial professionals for growth-oriented and challenging opportunities in commercial banking, equipment leasing, asset based lending. Also works with firms seeking V- and C-level financial executives with accounting, financial analysis or treasury disciplines.

Nationwide

We are, by choice, a small shop. We take a very personal approach with all our candidates and hiring managers.
We treat them all
(even those we are unable to help)
with respect and professionalism.
--------------------------------------------------------------

What lies ahead in leasing?
by President, Major Leasing Company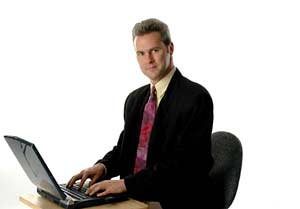 Do we in leasing really say what is on our mind? Look what is out there in the economy. Unemployment pushing 10%, money is hard to borrow and without the government printing money we would be at a standstill. Forty million do not have medical insurance, manufacturing has died, construction has just started to flicker upward, 30% of the economists say we have not bottomed, 30% say we have, and 40% hedge and don't know what to say. And we in the leasing industry rarely say what is on our minds. We are afraid to tell it like it is.
Many do not have funds or do not know if funds are available or will be available down the road. Many have seen apps and fundings slow and many have seen defaults rise and recovery is poor. Where did it come from? Other than the exceptional lessor or the liar, broker originations failed at a much higher rate than direct lending. And, that is a fact, so please do not dispute it with the isolated success story or the lie to make you or your boss feel better. Broker business is not as performing as direct business......The END.
So what lies ahead? This market will be like an enema (excuse the visual), a virtual cleansing. In short, more often and lately, there is an article about a leasing fraud, some leasing company failing, some lawsuit, or bad business practice related to our industry.
And there will be more NorVergence, Wildwood, Church Kiosks, all the other recent leasing scandals with more to come. Failures by Greystone, IFC Credit, and even Pentech. I PROMISE many big brokers will fall or be cut to their knees. There will be no takers for the deals. In the end, direct lenders will pick up the small ticket and structured mid-market transactions at good spreads for a rebirthing of the finance/leasing business market.
We are just not sure when that will be. The good honest "no spin brokers" will be left with the direct lenders and their "new" or old underwriting standards back in place.
We all got ourselves here. Now, let's dig ourselves out.
--------------------------------------------------------------

--------------------------------------------------------------

--------------------------------------------------------------

Leasing Industry Help Wanted
Regional Sales Managers:
Southern California, Texas, Illinois, Florida, Georgia.
2+ years outside leasing/finance sales exp. closing deals. Estab. customer base/ or vendors a plus. Top commission.
Relationship Manager/Sales Associate:
Lake Success, New York
Process daily sales activities. Excellent written/verbal skills required. Previous industry experience not required although a plus

Please submit your resume for confidential review to: ekaye@advantagefunding.us or fax to 718 392 5427.
Advantage Funding, a leading national commercial vehicle and transportation equipment leasing and finance company seeks an . Our financing products are offered to new and existing relationships in the commercial coach, limousine, school bus, paratransit, funeral car, minibus and transportation industries.
2 years+ small ticket ($150k and under) experience
We offer the ability to structure and fund Vendor Programs, great
commission splits; friendly support staff in beautiful Carlsbad, CA.
Remote office work is acceptable for the right candidate.
More Info: click here or Email resumes@ilslease.com
ILS is a direct lender specializing in
Vendor Program business.
www.ilslease.com
Top Producers Needed to Challenge
Highly Experienced Back Office
Huge Starting and Referral Bonuses
Click Here
--------------------------------------------------------------

--------------------------------------------------------------

True Leases that are "Rotation Leases"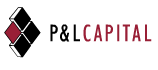 Equipment: 54 DELL Desktops
Cost: $53,082.00
Schedules: 1 each year
Broker Fee: 4 pts ($2,123.00)
36 month payment: $1,552,47 per month
Stream rate: 3.7%
This company is rotating 1/3 of everything at the end of July each year. Each year we can expect them to rotate, and each year the broker can count on collecting the fee.

P&L Capital Niche: "Desktops, Laptops, Monitors for companies who need to rotate, or are already rotating every 2-3 years. We want them back and we'll resell them."
Tim Mathison
P&L Capital Corp., Inc.
Office: 402-330-9580
Toll Free: 1-800-698-1686
tim@plcapital.com
--------------------------------------------------------------

Sales Make it Happen
By Christopher Menkin
Direct Sales vs. Independent Broker
The trend at the turn of the century was away from direct sales into independent brokers. There was so much business available, telephone mills became popular with literally hundreds of college graduates and young people taking up several floors of a building willing to invest their time to earn a top commission or move onto something else. They followed a script and dialed for dollars. Jobs were plentiful. Business was plentiful. Funding was plentiful, and it was an age of "application only" with approvals in four hours; better yet, automatic plastic card mail programs with $150,000 allegedly approved in advance: call this number and get your money! College students then followed a script. Some made a lot of money from the commissions. They were paraded around others who hoped they would also strike it rich.
During this period a new layer of "funder" was created, one that was really a "packager" with a warehouse line; software, money aplenty, business everywhere, created these entities. The growth of syndication fueled this as it was fueling the mortgage market place. But here 100% financing, no equipment appraisals, and a 650 FICO score got you the lease. Many lessees were new and expanding businesses without an escape plan, many living off the "factoring" cash flow or advance deposits from customers before delivery of product or services. Thus the growth of the independent broker with full acceptance by all leasing associations, including introduction to new funders and education programs. Often the broker was getting as many telephone calls from funders as prospective customers were getting telephone calls with automatic approvals.
The fundamental drive in the sales market was the independent broker received a higher commission than a direct salesman. Even having captive accounts, larger vendors to service, nationwide presence, fell by the wayside. Some independents even developed their own "back room." The software programs made it easy for credit, communication, even producing the right documents often in less than fifteen minutes. Some funders even accepted the signed documents over the internet. Due Diligence went out the window as volume became the number one goal.
The trend is changing today as the market has also changed. The loss of broker members in the leasing associations is a good example of the change, as well as a move back towards gathering and understanding financial statements and tax returns, looking more to the vendor, the equipment, and as important, the delinquencies and write-offs from those who have submitted transactions. Yes, the creditor accepted the deal, but the sender also brought something to the table: knowledge at the scene plus creditability. If it were just a telemarketing transaction, the producer was a go-between, pushing paper, a customer service representative, today often referred to as a "rep" as in they are a "sales representative." Often the new broker learned how to "overlook" or "what to sell" as vendors also were doing this, plus many acting as "brokers," too, not just for a spiff, but the whole commission.
The direct salesman today needs first to sell his company, not himself. He needs to prove to the customers, and as important, the vendor, that he is part of the process of not just getting an approval, but getting the vendor paid. The backing of an established company name is important in creditability to get in the door, as well as the ability to prove that you can not only issue a purchase order, but are part of the process in funding a transaction; meaning the vendor believes he will be paid and in a timely fashion. Those who make believe they are the "funder," the vendor finds out with the very first check who issued it. Many packagers could pass them off as "funders" as they were the ones issuing the checks.
In the days of plentiful business and funding sources, it was easy to work out of your house and car with a lap top and cell phone with just your name or a name that has little creditability with a vendor when they check out the web site, leasing association affiliations, and track record. Many packagers grew too big, believing their own hype that they made the credit decisions and funded the transaction.
Many smaller companies have realized this trend toward direct sales, and now are opening "field offices." The concept is not new. Whether there is a base pay or commission only, based on the yield to the salesman, often 60% and more of the discount, plus participation in the residual, the trend allows the salesman to rely on the home office to create the sources for the business collected, take care of all the credit, documentation, funding, and let the salesman develop his own business. Often, the "field office" has a territory and may share in a vendor located in his territory with another "field office."
The trend is away from independent brokers and now to direct salesmen with most on a commission only basis, and without the overhead of a small office and staff. Some even offer base pay and reaching quota's gets medical and even bonuses.
The driving force has become the direct salesman can often make more than the independent broker, often his company has many volume sources not open to an independent, plus receives leads and vendor business the independent cannot reach. And then there is the bonus.
Sales Makes it Happen articles:
http://www.leasingnews.org/Legacy/index.html


(This ad is a "trade" for the writing of this column. Opinions
contained in the column are those of Mr. Terry Winders, CLP)
--------------------------------------------------------------

51 Leasing Companies Out of Broker Business
Including leasing companies no longer in business, there are 51 leasing companies out of doing business with brokers within the last year

ACC Capital Corporation, Salt Lake City, Utah
(no longer "application only"-new $100,000 mininum)
Advantage Business Capital, Lake Oswego, Oregon
AEL Financial, Buffalo Grove, Illinois
*(No longer taking new broker business)
Balboa Capital, Irvine, Ca
Bankers Healthcare Group, Weston, FL.
C and J Leasing Corp, Des Moines, Iowa
CIT Group (limited)
Columbia Bank Leasing, Tacoma, WA
Court Square, Malvern, Pennsylvania
Creative Capital Leasing Group, LLC, San Diego, CA
Diversified Financial Service, Omaha, NE
Equipment Finance Partners, a division of Altec, located in
Birmingham, Alabama
Evans National Leasing, Inc., Hamburg, NY
Excel Financial Leasing, Lubbock Texas
First Republic Bank, San Francisco, Ca
GE Capital, Conn (limited)
Global Funding LLC., Clearwater, FL
Greystone, Burlington, MA
Heritage Pacific Leasing, Fresno, CA
Hillcrest Bank Leasing, Overland Park, KS
Huntington Equipment Finance, Vendor Finance Group,
IFC Credit Corp., Morton Grove, Illinois
Bellevue, Washington
Irwin Financial (not in the U.S.)
Lakeland Bank, Montville, NJ
LaSalle Systems Leasing
LEAF Third Party Funding, Santa Barbara, Ca.
Marlin Leasing, Mount Laurel, NJ
M&T Credit (Bank)
Merrill Lynch Financial
Mesa Leasing, San Diego, California
Midwest Leasing Group,Livonia, MI
National City, Cleveland, Ohio
Pentech Financial, Campbell, CA
PFF Bancorp, Inc, Pomona, CA
Pinnacle Business Finance, Fife, Washington
Pioneer Capital Corporation, Addison, Texas
PredictiFund, a subsidiary of Capital Access Network, Inc
Popular Finance, St. Louis, Missouri
Radiance-Capital, Tacoma, WA
Sandy Springs, Olney, MD
Sovereign Bank, Melville, New York
SunBridge Capital, Mission, Kansas
Textron Financial
Union Capital Partners, Midvale, Utah
Velocity Financial Group, Rosemont, Illinois
VenCore, Portland, Oregon
Vision Capital,San Diego, California
Wachovia Bank Leasing
Washington Mutual Financial
Western Bank, Devils Lake, ND
Westover Financial, Inc., Santa Ana, California
--------------------------------------------------------------

Leasing Association Events-Meetings Open to All
Calendar: Equipment Leasing and Finance Events & Training
(Many events and meetings are open to non-members, in addition, prospective members are invited, questions may be directed to Donald Ethier VP - Membership and Marketing dethier@elfaonline.org 202.238.3418 )
http://www.elfaonline.org/pub/events/calendar/index.cfm
----------------------------------------------------------
September 11-12
NAELB 2009 Eastern Regional Meeting
Renaissance Atlanta Airport Concourse Hotel
Atlanta, GA
http://www.naelb.org/calendar.cfm
----------------------------------------------------------------------
Wednesday, October 14, 2009
Hosted by Doug Welch and Alan Zeppenfeld
Ansley Golf Club
Atlanta, GA
Cost: $20 Members/ Non-Members
http://www.nefassociation.org:80/displaycommon.cfm?an=1&subarticlenbr=28
----------------------------------------------------------------------
November 6-7
NAELB 2009 Western Regional Meeting
Hilton Orange County / Costa Mesa
- Costa Mesa, CA
----------------------------------------------------------------------
--------------------------------------------------------------

### Press Release ##########################
Small-Business Bankruptcy Filings Up 81% in June, Equifax Data Shows

ATLANTA, -- Commercial bankruptcies among the nation's more than 25 million small businesses increased by nearly 81% in June 2009 from June 2008, according to Equifax Inc. (NYSE: EFX), which analyzed its comprehensive small business database for the study.
There were 10,339 bankruptcy filings in June 2009 throughout the U.S., up from 5,712 a year ago, according to the data.
California is the most negatively affected state with 10 MSA's (metropolitan statistical areas) among the 15 areas with the most commercial bankruptcy filings during June. Los Angeles, Riverside/San Bernardino and Sacramento metropolitan areas led the nation in small-business bankruptcy filings. The other MSA's with the most bankruptcy filings during the month include:
Charlotte-Gastonia-Concord, NC-SC
Atlanta-Sandy Springs-Marietta, GA
Portland-Vancouver-Beaverton, OR-WA
Dallas-Plano-Irving, TX
New York-White Plains-Wayne, NY-NJ
California (excluding MSA's within the state)
Oakland-Fremont-Hayward, CA
Santa Ana-Anaheim-Irvine, CA
Denver-Aurora, CO
San Diego-Carlsbad CA
Oregon (excluding MSA's within the state)
Houston-Sugar Land-Baytown, TX
"The data shows that the economic pain is continuing for small businesses across the country," said Dr. Reza Barazesh head of North American research for Equifax's Commercial Information Solutions division. "While it may not be quite as intense in some areas as what we saw earlier this year, we're still seeing hefty increases in the number of bankruptcies in a lot of major metro areas."
The Atlanta MSA increased to 208 bankruptcies from 93 a year ago; Houston increased to 153 from 84; and Charlotte, which wasn't even in the top 15 a year ago, had 225 bankruptcies in June, the fourth highest of any MSA.
For its research, Equifax reviewed and analyzed small business data for the month of June, the most recent month for which complete data is available, and compared it with results from June 2008. Equifax defines a small business as a commercial entity of less than 100 employees.
The company's report also listed the 15 metro areas with the fewest small-business bankruptcy filings. They are:
Springfield, MA
Lafayette, LA
Cedar Rapids, IA
Charleston, WV
Hagerstown-Martinsburg, MD-WV
Hawaii
Huntington-Ashland, WV-KY-OH
Clarksville, TN-KY
Gainesville, FL
Gulfport-Biloxi, MS
Huntsville, AL
Lynchburg, VA
Baton Rouge, LA
Beaumont - Port Arthur, TX
Brownsville-Harlingen, TX
For the analysis, Equifax analyzed both Chapter 7 and Chapter 13 filings. Chapter 7 is a liquidation proceeding in which a debtor receives a discharge of all debts, while Chapter 13 is a reorganization bankruptcy enabling filers to pay off debt over a set period of years.
About Equifax (www.equifax.com)
Equifax empowers businesses and consumers with information they can trust. A global leader in information solutions, we leverage one of the largest sources of consumer and commercial data, along with advanced analytics and proprietary technology, to create customized insights that enrich both the performance of businesses and the lives of consumers.
Customers have trusted Equifax for over 100 years to deliver innovative solutions with the highest integrity and reliability. Businesses - large and small - rely on us for consumer and business credit intelligence, portfolio management, fraud detection, decisioning technology, marketing tools, and much more. We empower individual consumers to manage their personal credit information, protect their identity, and maximize their financial well-being.
Headquartered in Atlanta, Georgia, Equifax Inc. operates in the U.S. and 14 other countries throughout North America, Latin America and Europe. Equifax is a member of Standard & Poor's (S&P) 500(R) Index. Our common stock is traded on the New York Stock Exchange under the symbol EFX.
### Press Release ############################
--------------------------------------------------------------

### Press Release ############################
IFA's Matthew Shay Named Top CEO

WASHINGTON, -International Franchise Association President and CEO Matthew Shay has been designated a top association executive by a leading Washington, D.C. publication.
CEO Update, a prestigious Washington, D.C. publication covering the association business, published its first list of Top CEOs. The list reviewed hundreds of association CEOs and included on the final list, which includes Shay, those CEO's who have achieved significant legislative success, exhibited strong leadership ability, raised their organization's profile, and has a history of building coalitions and reaching consensus and excellence in the areas of meetings, education and certification.
"This first CEO Update list of Top CEOs is a broad sample of the good work and sound leadership in the association community," the story stated. "The list includes an interesting mix. We hope it will spark discussion on the best association leadership practices."
In naming Shay, CEO Update pointed out his leadership during "a tumultuous economy" since becoming CEO in 2005. "A vocal champion for the role that small businesses play in the economy, he has been calling on the government to make small business loans easier to obtain," CEO Update said.
Other achievements since becoming CEO in 2005 include launching an association public awareness campaign, an enhanced grassroots initiative Franchise Congress, a new leadership conference for top leaders in the franchise industry and growing the association's revenue 65 percent in the past five years.
About the International Franchise Association
The International Franchise Association, the world's oldest and largest organization representing franchising, is the preeminent voice and acknowledged leader for the industry worldwide. Approaching a half-century of service with a growing membership of nearly 1,300 franchise systems, 10,000-plus franchisees and more than 500 firms that supply goods and services to the industry, IFA protects, enhances and promotes franchising by advancing the values of integrity, respect, trust, commitment to excellence, honesty and diversity. For more information, visit the IFA Web site at www.franchise.org.
#### Press Release #############################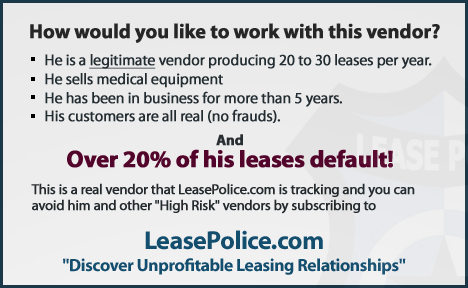 (Leasing News provides this ad "gratis" as a means
to help support the growth of Lease Police)
-------------------------------------------------------------

News Briefs----
Bank of America's Krawcheck Will Keep Merrill Culture
http://www.bloomberg.com/apps/news?pid=20601087&sid=altgq3URsR2g
'All Fake': Key Madoff Executive Admits Guilt
http://sbk.online.wsj.com/article/SB124999709846222617.html
http://www.usatoday.com/money/industries/brokerage/2009-08-11-madoff-cfo-pleads-guilty_N.htm
Stanford May get what he pays for in defense
http://www.nypost.com/seven/08092009/business/stanford_may_get_what_he_pays_for_in_def_183715.htm
Bankruptcy filings may hit 1.4 million
http://www.usatoday.com/money/perfi/2009-08-11-bankruptcy-filings-up_N.htm
Economy Sends E-sales Into Negative Territory
http://www.internetnews.com/ec-news/article.php/3834191/Economy+Sends+Esales+Into+Negative+Territory.htm
Yahoo Joins Digital Coupon Craze
http://www.internetnews.com/ec-news/article.php/3834201/Yahoo+Joins+Digital+Coupon+Craze.htm
Google reveals caffeine: a new faster search engine
http://www.telegraph.co.uk/technology/google/6009176/Google-reveals-caffeine-a-new-faster-search-engine.html
----------------------------------------------------------------


"Gimme that Wine"
Grape harvest begins in Sonoma--First one (also on YouTube)
http://www.pressdemocrat.com/article/20090810/BUSINESS/908101011?Title=Grape-harvest-begins
http://www.youtube.com/watch?v=isd7oRVMDCg
Rooted in Rioja, Traditions Gain New Respect--Eric Asimov
http://www.nytimes.com/2009/08/12/dining/12pour.html?ref=dining
Brunello Inquiry Cites Five Wineries - Eric Asimov
http://www.nytimes.com/2009/08/12/dining/12brun.html?ref=dining
'In Wine We Trust,' Ads Suggest
http://www.nytimes.com/2009/08/10/business/media/10adnewsletter1.html
Boisset Family Estates Purchases Raymond Vineyard & Cellar
http://www.winebusiness.com/news/?go=getArticle&dataid=66635
Wine Prices by vintage
http://www.winezap.com
http://www.wine-searcher.com/
US/International Wine Events
http://www.localwineevents.com/
Winery Atlas
http://www.carterhouse.com/atlas/\
Leasing News Wine & Spirits Page
http://two.leasingnews.org/Recommendations/wnensprts.htm
The London International Vintners Exchange (Liv-ex) is an electronic exchange for fine wine.
http://www.liv-ex.com/
[headlines]
----------------------------------------------------------------

This Day in American History

1508 - Ponce de Leon arrived in Puerto Rico. Spain had appointed him to colonize Puerto Rico. He explored Puerto Rico and Spanish ships under his command began to capture Bahamanian Tainos to work as slaves on Hispaniola. His settlement at Caparra, 2 miles south of San Juan Bay, was plagued by Taino Indians and cannibalistic Carib Indians.
1553- Pope Julius III orders confiscation and burning of the Talmud. Religious prosecution of Jews in Europe becomes prevalent for the next two centuries, as many then migrant to the United States to escape growing religious prosecution.
1585-The first letters written in English in America were the four letters of Ralph Lane, the first commander of Raleigh's first colony at Roanoke Island, NC, Porte Ferdynando.
http://www.britannia.com/bios/rlane.html
Here is Lane's Report from his letters:
http://www.nationalcenter.org/ColonyofRoanoke.html
1676-King Phillips War (1675-1676) ended when the Wampanoag leader was surprised and shot by an Indian in the service of Captain Benjamin Church near Mt. Hope, Rhode Island. King Phillip was the son of the chief of the Wampanog tribe. The conflict had grown to include the Wampanoag, Nipmuck, Narragansett, Mohegan, and Podunk tribes and ended with their virtual destruction, opening southern New England to unimpeded colonial expansion.
1778 - A Rhode Island hurricane prevented an impending British-French sea battle, and caused extensive damage over southeast New England.
1833- Chicago incorporates as a village of about 350
http://www.chipublib.org/004chicago/timeline/originame.html
1835 -The City of Canaan, NH votes to remove the Noyes Academy (black school) from their city and a group attack it, breaking windows, and threatening to tear down the building. The building survives, Blacks leave, according to many diary accounts, and a year later, after it is repaired at city expense, it burns down, according to one report.
http://freepages.history.rootsweb.com/~townsend/HoC/HoC272.html
1834- Dental amalgam for filing teeth was introduced by Messrs. Carcour and Sons, who first started advertising it this day in the New York Commercial Advertiser, as "Royal Mineral Succadaneum for filling decayed teeth without the slightest pain, heat or pressure." they paid little attention to caries and filled all cavities without first removing decay. Their work was unsatisfactory and they were obliged to flee the country.
1851- Isaac Merritt Singer developed the sewing machine for use in homes and received a patent for a rocking treadle or double treadle. He used a treadle similar to that employed in old spinning wheels and attached it by means of a pitman to the handle on the driving gear of the machine. 1857 Edward Gibbs of Mill Point, VA invented the chain-stitch single-thread sewing machine. 1858, William and Ellen Demorest of New York devised paper sewing patterns, publishing them in magazine. They cut apart stylish dresses and recreated them in tissue-paper versions packaged in large envelopes, which they sold mainly by mail order. Their company was notable in its time for being run jointly by a married couple and for employing African-Americans and whites equally. The business was eventually eclipsed by e. Butterick and Company of New York City, bounded in 1867 by Ebenezer and Eleanor Butterick of Sterling MA, who had received a patent for paper sewing patterns. In 1866, Excelsior Needle of Wolcottbville, CT, organized with $20,000 of capital, sped the sale of sewing machines with a means of making uniform sewing needles at a very low cost rather than the crude needles previously made. Singer at this time started lay-away plans, trade-in plans, leasing of sewing machines for clothing manufacturers (seasonal and long term), and in 1876 introduced the first sewing machine lamp holder. IT "quite obviated the difficulty experienced by operators when sewing at night" because the lamp would not " jar off the table or upset" and it could " be moved without soiling the fingers (patented by Ludwig Martin Nicolaus Wolf of Avon, CT). 1889, the first electric sewing machine was manufactured by the Singer Manufacturing Company at its factory in Elizabethport, NJ.
1859- Birth of Katherine Lee Bates, American English teacher. She published over 20 books, but is best remembered today for writing the patriotic hymn, "America, the Beautiful" (a.k.a. "O Beautiful for Spacious Skies").
1862- Gen John Hunt Morgan and his raiders capture Gallatin, TX.
1863 - Confederate raider William Quantrill led a massacre of 150 men and boys in Lawrence, Kansas. Quantrill's last ride.
1867 - President Andrew Johnson sparked a move to impeach him as he defied Congress by suspending Secretary of War Edwin M. Stanton.
1877-Thomas Edison completes his first model of a phonographic player. http://memory.loc.gov/ammem/today/aug12.html
1880- Birthday of famed American baseball player Christopher (Christy) Mathewson, one of the first players named to Baseball's Hall of Fame. Born at Factoryville, PA, he was a college graduate, and considered one of baseball's first clean-cut stars. He pitched three complete games during the 1905 World Series without allowing opponents to score a run. In 17 years he won 373 games while losing 188 and striking out 2,499 players.
1881-Birthday of Cecil B. DeMille, film pioneer, born at Ashfield, MA. Cecil Blount De Mille was a film showman extraordinaire known for lavish screen spectacles. he produced more than 70 major films which were noted more for their large scale than for the subtle artistry. He produced one of the earliest four-reel film, " The Squaw Man," in 1913, which boasted the first use of indoor lighting on an actor and was the first film to publicize the names of its stars. His other innovations included the sneak preview and the idea of producing different versions of a popular film. His films include, " The Crusades," " The Sign of the Cross," "King of Kings," "Cleopatra," " The Plainsman," " the Buccaneer," " Reap the Wild Wind, " and " The Ten Commandments," which was made in 1923 and then in a new version in 1956. DeMille was awarded an Oscar for " The Greatest Show on Earthy" in 1953. He died January 21, 1959, at Hollywood, Ca.
1898-The first island territory annexed by the federal government was the Hawaiian Island. The treat was signed on June 16,1867, by John Sherman, secretary of state. A joint congressional resolution to provide for annexation was passed on July 7, 1898, were formally annexed this day, to become known after their largest Island as the "Hawaiian Islands."
http://www.uwec.edu/Academic/curric/greidebe/Indigenous/Student.Web.Pages/Hawaii/HISTORY%20II.htm
1898 - The brief and one-sided Spanish-American War comes to an end when Spain formally agrees to a peace protocol on U.S. terms: the cession of Cuba, Puerto Rico, and Manila in the Philippines to the United States pending a final peace treaty.
1915- "Of Human Bondage," by William Somerset Maugham, published
1923- Victor Cine Camera introduced the first portable movie camera. It weighed five pounds and cost $55. Today it was first advertised and Charlie Chaplin was one of the first customers.
1929-Birthday of Alvis Edgar " Buck" Owens, singer and songwriter, Sherman, TX.
1933- - The temperature at Greenland Ranch in Death Valley, CA, hit 127 degrees to establish a U.S. record for the month of August.
1936- - The temperature at Seymour, TX, hit 120 degrees to establish a state record.
1947---Top Hits
Peg o' My Heart - The Harmonicats
I Wonder, I Wonder, I Wonder - Eddy Howard
Chi-Baba, Chi-Baba - Perry Como
Smoke! Smoke! Smoke! (That Cigarette) - Tex Williams
1950-The New York Giants defeated the Ottawa Rough Riders of the Canadian Football League, 27-6, in an exhibition game played at Ottawa. The Giants thus became the firs NFL team to play outside the US.
1955- The US Government set the first minimum hourly wage of one dollar. It was set at $3.10 effective January 1, 1980, and at $4.25 effective April 1991.
1955- - During the second week of August hurricanes Connie and Diane produced as much as 19 inches of rain in the northeastern U.S. forcing rivers from Virginia to Massachusetts into a high flood. Westfield MA was deluged with 18.15 inches of rain in 24 hours, and at Woonsocket RI the Blackstone River swelled from seventy feet in width to a mile and a half. Connecticut and the Delaware Valley were hardest hit. Total damage in New England was 800 million dollars, and flooding claimed 187 lives.
1955---Top Hits
Rock Around the Clock - Bill Haley & His Comets
Ain't that a Shame - Fats Domino
Learnin' the Blues - Frank Sinatra
I Don't Care - Webb Pierce
1959 -- Little Rock, Arkansas responded to a Federal Court order with the token integration of two public schools (six blacks were admitted.) White mobs protested and there was major confrontation. Ironically, today there is a placard celebrating the history of this "event."
1960-The first communications satellite was Echo 1, a 26.5-inch magnesium sphere launched by a Thor-Delta rocket at 5:30am from Cape Canaveral, FL. The satellite went into orbit at 7:45am, after the three stages of the rocket had been fired successfully. A tape message was transmitted from Goldstone, CA, bounced off the satellite, and received by the Bell Telephone laboratory at Holmdel, NJ. This eventually revolutionized the communication industry from radio and television news, miniature portable telephones, Internet and geographic location at extremely low costs and very high efficiencies.
1963---Top Hits
Fingertips - Pt 2 - Little Stevie Wonder
Wipe Out - The Surfaris
(You're the) Devil in Disguise - Elvis Presley
Ring of Fire - Johnny Cash
1964- Race riot in Elizabeth, NJ.
1965-Race riot in West Side of Chicago, IL.
1968-WORLEY, KENNETH L. Medal of Honor Rank and organization: Lance Corporal, U.S. Marine Corps, 3d Battalion, 7th Marines, 1st Marine Division (Rein), FMF. Place and date: Bo Ban, Quang Nam Province, Republic of Vietnam, 12 August 1968. Entered service at: Fresno, Calif. Born: 27 April 1948, Farmington, N. Mex. Citation: For conspicuous gallantry and intrepidity at the risk of his life above and beyond the call of duty while serving as a machine gunner with Company L, 3d Battalion, in action against enemy forces. After establishing a night ambush position in a house in the Bo Ban, Hamlet of Quang Nam Province, security was set up and the remainder of the patrol members retired until their respective watch. During the early morning hours the marines were abruptly awakened by the platoon leader's warning that "grenades" had landed in the house. Fully realizing the inevitable result of his actions, L/Cpl. Worley, in a valiant act of heroism, instantly threw himself upon the grenade nearest him and his comrades, absorbing with his body, the full and tremendous force of the explosion. Through his extraordinary initiative and inspiring valor in the face of almost certain death, he saved his comrades from serious injury and possible loss of life although 5 of his fellow marines incurred minor wounds as the other grenades exploded. L/Cpl. Worley's gallant actions upheld the highest traditions of the Marine Corps and the U.S. Naval Service. He gallantly gave his life for his country.
1969 - Basketball team the Boston Celtics was sold for $6,000,000; the highest dollar figure ever paid, to that time, for a pro basketball team.
1969--Chuck Berry, Jethro Tull, Chicago Transit Authority, The Youngbloods and The Loading Zone @ San Francisco Fillmore West.
1971-Birthday of tennis player Pete Sampras, Washington, DC.
1971---Top Hits
How Can You Mend a Broken Heart - The Bee Gees
Take Me Home, Country Roads - John Denver
Beginnings/Colour My World - Chicago
I'm Just Me - Charley Pride
1972-The last United States ground combat forces in Vietnam were withdrawn.
1973 - Golfer Jack Nicklaus won his 14th major golf title, breaking a record held for nearly 50 years by Bobby Jones. Nicklaus won the PGA Championship for the third time.
1979---Top Hits
Bad Girls - Donna Summer
Good Times - Chic
The Main Event/Fight - Barbra Streisand
Suspicions - Eddie Rabbitt
1981 - IBM (International Business Machines) introduced the Model 5150 PC (personal computer). The IBM PC ran on the Intel 8088 microprocessor at 4.77 MHz with one or two 160K floppy disk drives. It had 16 kilobytes of memory, expandable to 256k, five 8-bit ISA slots, a 65-watt power supply, no built-in clock, no built-in serial or parallel ports, and no built-in video capability -- it was available with an optional color monitor. MS-DOS 1.0/1.1 was issued with the PC (IBM later released its own operating system: PC-DOS). Prices started at $1,565. The IBM PC was a smashing success and IBM quickly became the #1 microcomputer company, with Apple dropping to #2, primarily because it was one-third the cost and available at Sears-Roebuck and many other retail stores, plus direct from IBM with a lease-finance plan both for consumers and business, including many start-ups ( it followed their typewriter leasing-finance plan with maintenance available ).
1982- The Minnesota Vikings, who for years used to the frozen tundra of Minneapolis's Metropolitan Stadium as a significant home-field advantage, made their debut in the Hubert H. Humphrey Metrodome. They beat the Seattle Seahawks in a preseason game.
1987---Top Hits
I Still Haven't Found What I'm Looking For - U2
I Want Your Sex - George Michael
Heart and Soul - T'Pau
One Promise Too Late - Reba McEntire
1988- The Red Sox beat the Tigers 9-4 for their 23rd consecutive win at Fenway Park establishing a new major league record [the streak will end after one more home victory]. The 1931 Philadelphia Athletics had previously set the league mark with 22 straight home victories.
1988- - Fifteen cities in the northeastern U.S. reported record high temperatures for the date. Youngstown OH reported twenty-six days of 90 degree weather for the year, a total equal to that for the entire decade of the 1970s.
1992 - The United States, Mexico and Canada agreed to form a free-trade zone that would rank as the world's largest single trading bloc.
1993-Presisdent Bill Clinton signed a bill providing $6.2 billion in federal relief to victims of floods in July and August for nine states from North Dakota to Missouri. Due to the record rains in the spring of up to 200 percent above average, the Midwest suffered 50 deaths, 70,000 left homeless and an estimated $12 billion in damage as of August 9, 1998.
1994- "Woodstock '94" was held in Saugerties, New York. About 350,000 attended the show, which included mud fights and performances by Green Day, Nine Inch Nails, Aerosmith and the Red Hot Chili Peppers
1994 - In baseball's eighth work stoppage since 1972, players went on strike rather than allow team owners to limit their salaries. The work stoppage will lead to the cancellation of the World Series and a delayed opening of next season.
1996-National Hockey League general managers agreed upon a rule change taking effect at the start of the 1996-1997 season. If fans litter the ice during the game, the referee is empowered to give a warning and then, if the offense is repeated, to penalize the home team for delay of game. The rule was a response to fans of the Detroit Red Wings, who tradition called for throwing octopi on the ice, and more particularly to fans of the Florida Panthers, who littered the ice with plastic rates after Panther goals during the 1995-96 season.
1997- MTV debuts the Fleetwood Mac reunion concert. The special was taken from two performances at a Warner Brothers soundstage a few months earlier.
--------------------------------------------------------------

Baseball Poem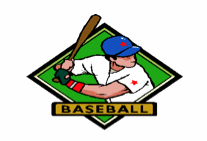 This poem by Robert L. Harrison depicts one of the best teams of all times. The 1927 Yankees or "Murderer's Row" were legendary and this poem pays tribute to those magnificent Yanks. In 1929, Babe was the first to hit 500 home runs.
1927 Yankees
by Robert L. Harrison ©
Published: New York Baseball Poems (1999)
Gather 'round you fans of baseball
you lovers of season past,
let me take you back to the greatest team
that ever played on grass.
Guided by Miller Huggins
known as "murderer's row,"
never was such a string of pearls
so feared this side of Hell.
Greedy was this awesome bunch
with Ruth and Gehrig leading the punch,
and Hoyt and Moore on the mound
shooting all the batters down.
Gasping crowds assemble
like sinners in a tent,
watching all the other teams
trying to repent.
God blessed those boys of summer
those pin-striped renegades,
with a winning passion
while others saw only the haze.
Gathering in the rosebuds
by playing excellent ball,
called the "five o'clock lightning"
taking the pennant in the fall.
Gone were any pretenders to the throne
no on stood wherever these Yankees roamed,
twenty-five men made up this team
and all had a year better than their dreams.
1927 Yankees by Robert L. Harrison ©
Fast Facts
Murderer's Row was anchored by Babe Ruth, who hit sixty home runs and batted .356; and Lou Gehrig, who had forty-seven home runs and batted .373.
The team won one-hundred ten games and the other members included: Earle Combs, who hit .356 and led the league in hits, singles and triples; Tony Lazzeri, who hit eighteen home runs and batted .309; and Bob Meusel who hit .337.
This poem is a Baseball Almanac exclusive and appears here with expression written permission from the author
http://baseball-almanac.com/poems.shtml
--------------------------------------------------------------

SuDoku
The object is to insert the numbers in the boxes to satisfy only one condition: each row, column and 3x3 box must contain the digits 1 through 9 exactly once. What could be simpler?
http://leasingnews.org/Soduku/soduko-main.htm
--------------------------------------------------------------

Daily Puzzle
How to play:
http://www.setgame.com/set/puzzle_frame.htm
Refresh for current date:
http://www.setgame.com/set/puzzle_frame.htm
--------------------------------------------------------------


http://www.gasbuddy.com/
http://www.gasbuddy.com/GB_Map_Gas_Prices.aspx
http://www.gasbuddy.com/GB_Mobile_Instructions.aspx
--------------------------------------------------------------

Weather
See USA map, click to specific area, no commercials
--------------------------------------------------------------

Traffic Live---
Real Time Traffic Information
You can save up to 20 different routes and check them out with one click,
or type in a new route to learn the traffic live
--------------------------------