2 years+ small ticket ($150k and under) experience
We offer the ability to structure and fund Vendor Programs, great
commission splits; friendly support staff in beautiful Carlsbad, CA.
Remote office work is acceptable for the right candidate.
More Info: click here or Email resumes@ilslease.com
ILS is a direct lender specializing in
Vendor Program business.
www.ilslease.com
Wednesday, August 19, 2009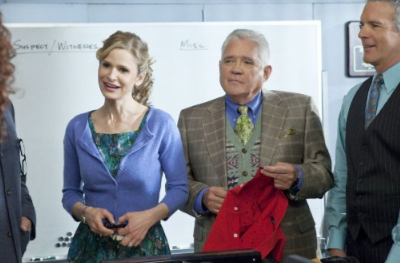 Kyra Sedgwick, Anthony John Denison, J.K. Simmons
Actress Kyra Minturn Sedgwick born August 19, 1965 New York City, New York. In 2007, Sedgwick won Best Actress for lead role in a dramatic TV series at the Golden Globes for her role in The Closer. She is married to Kevin Bacon. They have two children.
http://www.imdb.com/name/nm0001718/
Headlines---
Classified Ads---Sales Manager
MericapCredit closing down
Marquette Business Credit continues downsizing
Employment in the Leasing Industry
by Christopher Menkin
Should you buy stock in a leasing company?
Sales make it Happen---by Steve Chriest
The Best Profession: Sales
Classified Ads---Help Wanted
ELFA Prevails! Feds Extend TALF
Vehicle Leasing Originations Tumble
OneWorld Leasing Joins Finance Name Change
Oct 12-14 Dallas Network of Executive Women
CIT Baggage
by Christopher Menkin
Ivory Launches mobile pricing tool--QuickTRUMP
News Briefs----
Bank lending expected to remain tight in 2010
FDIC taking bids on big Texas bank
AerCap Leads the Airplane Leasing Sector
Poor HP Earnings Dim Hopes for Tech
More Consumers Added Debt in July
Commercial real estate gets worse
Steve, Elaine Wynn sell 2 million shares
Hefners sell home for $18 million
Robert Novak, Pugnacious Columnist, Dies at 78
You May have Missed---
Poll: 92% say home is a good investment
California Nuts Brief---
Sports Brief---
"Gimme that Wine"
Today's Top Event in History
This Day in American History
Baseball Poem
SuDoku
Daily Puzzle
GasBuddy
Weather, USA or specific area
Traffic Live----
######## surrounding the article denotes it is a "press release"
--------------------------------------------------------------

Classified Ads---Sales Manager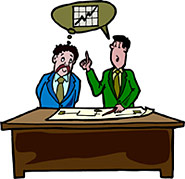 Bayville, NJ
Dedicated individual seeking a account management position, 3 years leasing experience and 15+ years sales experience. Resume furnished upon request,
email Frank at weag4th@gmail.com .
For a full listing of all "job wanted" ads, please go to:
http://www.leasingnews.org/Classified/Jwanted/Jwanted.htm
To place a free "job wanted" Leasing News ad:
http://www.leasingnews.org/Classified/Jwanted/Jwanted-post.htm
ELFA Career Center: Job Seekers (free):
http://careers.elfaonline.org/search.cfm
--------------------------------------------------------------

MericapCredit closing down

MericapCredit, Lisle, Illinois, led by Craig Weinewuth and Jim Freund reportedly has reached an agreement to sell its remaining portfolio to Main Street Bank, Kingwood, Texas. Reportedly a few of the remaining Mericapcredit employees will be transitioning out over the next couple of months.
According to a well-informed source, the remaining sales personnel have been laid off.
The founders of the company have a background with American Business Finance and the SierraCities/American Business Finance relationship with Main Street Bank key staff.

Craig Weinewuth
President
He was the VP/GM for American Express Business Finance with responsibilities for Commercial Vehicle, Construction & Industrial Equipment, IT/Office Products Segments. These responsibilities represented over 80% of the originations for all of American Express Business Finance in 2004.

James B. Freund
Executive Vice President - Sales and Marketing
He held the position of Director, Construction and Industrial Equipment ("C&I) for American Express Business Finance, where he was responsible for building and leading the de novo business segment that generated $85MM in its first year of operation. Jim started his commercial finance career in 1988 with Transamerica Commercial Finance Corp. (now known as GE Distribution Finance) as legal counsel for the company's Commercial Vehicle/Equipment Division.

Joel Cappon
Executive Vice President - Chief Financial Officer
He previously held the position of Controller of American Express Business Finance from July 2001 to February 2005

David Pederson
Executive Vice President - Chief Information Officer
He joined American Express Business Finance as CIO through its acquisition of First Sierra Financial, where he had held the position of Executive Vice President and CIO since 1998. Prior to its sale to First Sierra in 1998, David founded and was President of Nexsoft, a software business targeting the commercial finance industry, where his company designed, developed and marketed two software solutions: CreditWARE and LeaseWARE.

Rose Reynolds
Vice President - Operations
She was the Director of Operations for American Express Business Finance where her responsibilities included: preparing, implementing and managing the Company's policies and procedures as related to the front-end processing of commercial finance/leasing contracts. Other responsibilities included serving as corporate secretary responsible for all licensing and qualification of a commercial finance organization with over 25 subsidiaries in the U.S. and Europe; the management and supervision of a ten plus legal department support staff and budgeting and administration of a 20 plus legal department.
http://www.mericapcredit.com/aboutus_management.html
--------------------------------------------------------------

Marquette Business Credit continues downsizing

Marquette Business Credit Inc., part of Marquette Financial Companies, closed its Minneapolis Branch, with eleven of the twelve employees let go, according to a company spokesperson, effectively closing this branch.
Marquette Business Credit has two remaining offices, the Dallas headquarters and a branch in Los Angeles.
"Marquette Financial Companies is comprised of banking, commercial finance, and real estate construction lending businesses with assets totaling $2.5 billion and equity capital in excess of $222 million, the organization has nearly 500 employees in 26 states."
http://www.marquette.com/companies/
--------------------------------------------------------------

Employment in the Leasing Industry
by Christopher Menkin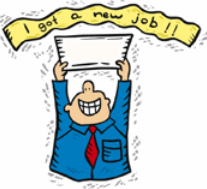 I recently wrote a column regarding the changing of the trend back toward "direct salesmen" rather than independent brokers. Several readers thought it was an opinion piece about brokers, which it was not. It traced the trend of no brokers, to some brokers, to brokers getting more calls from funders than funders were calling customers direct. To today, where the trend is "direct sales" rather than independent brokers.
The lack of sources and the number of brokers brought up in an "application only" world has changed the market place. There also are many leaving the industry itself. Twenty year veteran Kathy Jackson, who has worked with Bank of America Leasing and Capital, GATX Capital Corporation, among others, just became chief executive officer of Second Harvest Food Bank of Santa Clara and San Mateo Counties, right here in the heart of Silicon Valley.
How can you substantiate the statement many are leaving the leasing industry? Easy, while most of our readers go to our mailing list (and were first to receive the news of CIT's $1.62 billion quarterly loss late Monday afternoon), many are on our mailing list, and they tell us:
"I am no longer involved in the leasing business and cannot benefit from receiving the Leasing News. I wish to be taken from your distribution list and also want to commend you on your faithfulness in getting the News out on such a consistent and timely basis.
"Leasing requires a lot of time and effort I cannot devote at this time in my life. I have a nice retirement from my previous employer, and I need to work at something that I can do at my leisure, i.e. I do mortgage loans from my home and am involved in real estate investing while the prices are low and the market is gutted with foreclosures and other super deals.
"I bid you Godspeed in all your future endeavors. Keep up the good work.
"Thanks so much,"
(name with held)
---
"As of 8/17/2009, please contact Doug Jones, Vice President Sales at Ervin Leasing. Doug Jones can be reached at (800) 348-9196 and jones@ervinleasing.com.
"I have enjoyed working with all my customers and vendor accounts over the many years at Ervin Leasing. Thank you to all of you! I have accepted a new position outside of the leasing industry.
"Doug Jones and Ervin Leasing will continue to provide you excellent service as we have done since 1978.
"Most Sincerely,"
Sheri Falzone
In addition to telling us they are leaving the industry, they also inform us they have left a company. When we receive a number of them, it lets us know they Key or US Bank is letting people go, as well as other companies, such as:
"Ted Levinson is no longer with Warren Capital. Please contact Scott Shapiro (scott@warrencapital.com) or Clay Stephens (clay@warrencapital.com) for immediate assistance.
"Thank you,"
Warren Capital
415.898.1875
---
"Hello! As of July 15, 2009 I no longer work at Odyssey Equipment Financing Company. Please contact Robin Richards at Robin@oefc.net or john Torbenson at John@oefc.net or call either of them at 888-607-6800 for assistance.
"Take Care-"
Kathy
---
"Would you be kind enough to forward your daily news letter to my home email address, which is www.sbrad5@comcast.net. Up until a couple of weeks ago, I was employed for 11 years at Butler Capital Corporation where I enjoyed receiving your daily news. At Butler I was VP - Sr. Credit Officer and worked together with a friend of yours, Don Blody until he left the company this past January. Prior to that I was a seasoned lender of 23 years at the former Signet Bank/Signet Leasing Corporation.
"Thank you,"
Steve Bradley
----
"Can you send your Leasing news to my personal email address at **********
"Don't know how much longer I will be here.
"Thanks."
(name with held)
---
Readers also let us know by asking for an email address change to where they are now working:
"Here is my new email jsully@adiacapital.com please put me back on the list!
"Thank you Sir! "
John T. Sullivant
National Sales Manager
Adia Capital llc
1-866-757-0244
fx 479-872-2918
e-mail jsully@adiacapital.com
Visit us at www.adiacapital.com
---
"I have a new email address. Please add my company to your email list.
"Thank you!"
Kenneth J. Pringle
Chief Operating Officer
CPR Finance & Associates
8600 Rt. 14 STE 100
Crystal Lake, IL 60012
815-915-4533 (O)
815-355-4518 (C)
847-220-9723 (F)
The changes to the Leasing News mailing list give a good barometer as to employment changes in the leasing industry.
Direct Sales vs. Independent Broker:
http://leasingnews.org/archives/August%202009/08-12-09.htm#SalesMakeitHappen
--------------------------------------------------------------

Should you buy stock in a leasing company?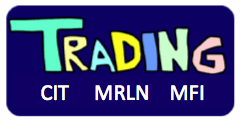 There are three United States companies actively involved in lease financing traded on the stock exchange. There are many that are part of other financial institutions, including banks, and from time to time Leasing News includes them. The performance of the leasing companies rarely has any influence (unless bad) on the parent, so to rate LEAF Corporation part of Resource America or American Capital, holding company of Financial Pacific, may not be indicative of the value or performance of the leasing company.
Chesswood Income Fund (CHW.UN-T) is on the Canadian exchange, and is composed of four operating companies, each of which has separate management, each of which has separate management; one is Pawnee Leasing located in the United States. They are included here because their stock has improved since the last visit and readers should take that into account.
Chesswood Income Fund
$3.20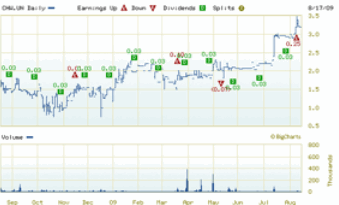 Unfortunately most publically held leasing companies have not done well for long term investors. To those playing the ups and downs, hitting it right, they seemed to have done well.
As for the long terms, things have not changed very much from ten years ago, as evidenced by seven leasing companies who went public in 1997:
HOW DO THE PROBLEMS OF PUBLICLY-OWNED LEASING COMPANIES IMPACT YOUR COMPANY?
By Bruce Kropschot
(originally written for the June, 2000 edition of the Monitor and reprinted with the permission of the author.)
Most readers of the Monitor have followed with interest the several initial public offerings of equipment leasing companies in recent years. However, you might not realize how the performance of publicly-owned leasing company stocks may impact the health of the leasing industry in general and your company in particular.
Let's look at the following stock market performance of the 7 equipment leasing companies that went public since May 1, 1997:
Average Decline
63.1% It is obvious that the last 7 equipment leasing company IPOs have been poor performers. Even the 2 giant companies, CIT and Heller, have declined over 30% since their IPOs. The other 5 IPOs in the past 3 years, which have declined an average of 74.8%, include 4 independent leasing companies and one new company, UniCapital, which went public simultaneous with its roll-up acquisitions of 12 independent leasing companies.
Industry-Specific Valuation Factors
There are a number of reasons why the latest leasing company IPOs, and public leasing company stocks in general, have been poor performers in a period when the overall stock market averages, until recently, have had phenomenal growth. The earnings and earnings growth potential of SierraCities.com (formerly known as First Sierra Financial), T&W Financial, LINC Capital and UniCapital when they went public were heavily dependent on continued use of gain on sale accounting for lease securitizations. The accounting rules promulgated by the Financial Accounting Standards Board require securitizations that meet certain tests to be accounted for off balance sheet with a gain on sale recognized. Many lessors and other securitizers structured their securitizations to meet these tests so they could record more income up front and keep securitization debt off their balance sheet. In 1998, this gain on sale accounting method lost favor among investment analysts who follow leasing companies, largely as a result of gain on sale accounting problems experienced by other types of specialty finance companies.
A number of sub-prime auto finance companies and home equity lenders were forced to take major bad debt losses when the loss reserves factored into their securitization accounting assumptions proved to be inadequate. Also, as interest rates declined in 1997 and 1998, many mortgage lenders experienced higher levels of prepayments than anticipated, necessitating a reversal of previously recognized securitization gains. A number of investment analysts and the investors who follow their recommendations fail to distinguish that it is much easier to forecast losses accurately in commercial lease transactions than in sub-prime consumer loans and that most commercial leases either do not permit prepayments or require prepayment penalties which mitigate against adverse securitization accounting adjustments.
Faced with increasing pressure from the investment community, SierraCities.com, T&W Financial, LINC Capital and UniCapital all announced in late 1998 and early 1999 plans to discontinue the use of gain on sale accounting for securitizations by changing their securitization structures. Going off gain on sale accounting for securitizations has greatly reduced earnings for these 4 companies, and it will take several years for earnings to recover to the levels they would have reached had the companies remained on gain on sale accounting. Since stock prices are heavily dependent on reported earnings and analyst forecasts, the adverse impact on the stock prices of these 4 companies has been dramatic.
Stocks of leasing companies have also suffered because the entire financial services sector has been out of favor while much of the attention of investors has been focused on internet-related stocks. The stocks of many strong banks reporting record profits declined over 40% from their peaks to their lows in the past year. There are investor concerns that the Federal Reserve Board's interest rate increases will eventually result in an economic downturn that would produce higher credit losses for leasing companies and banks. Investors are particularly fearful that those leasing companies who lease to less credit-worthy businesses will be especially vulnerable.
The possibility of a recession also increases investor concerns as to the continued availability of funding for some leasing companies. The international financial turmoil in the summer and fall of 1998 effectively closed down the lease securitization market and resulted in higher interest rate spreads over U.S. Treasuries when the securitization market reopened. Not having access to the lease securitization market for an extended time could be disastrous for those leasing companies that do not have adequate funding alternatives.
Company- Specific Valuation Factors
There are of course many company-specific reasons for movements in stock prices for the last 7 leasing company IPOs. SierraCities.com had outstanding market performance spurred by publicity about their e-commerce initiatives in a stock market enamored by almost any company labeled as an e-commerce company. However, SierraCities, which went public at 8, has sunk from 1998 and 1999 highs above 30 to around 4, likely due to investors' impatience for earnings and concerns about the poor performance of the entire leasing sector.
T&W and LINC both tried to find an acquirer amid growing credit losses and liquidity concerns. Neither succeeded in being acquired, and T&W is now in liquidation and LINC announced in March 2000 that it is downsizing and has made the strategic decision to de-emphasize its traditional leasing activities.
One of the reasons investors have battered UniCapital's stock is investor concerns over the sustainability of its substantial trading profits in the cyclical business of selling commercial jet aircraft and engines by its Big Ticket Division. These concerns appear to have been warranted because UniCapital announced in May 2000 that it was taking major valuation write-offs in its Big Ticket Division and had decided to exit this business.
CIT's stock has been under pressure since it acquired Newcourt Credit Group in November 1999. The stock of Newcourt, also a public company, had fallen drastically before CIT first announced plans to acquire the company in March 1999 on investor concerns about Newcourt's credit quality, liquidity and earnings, and it fell further amid concerns that the acquisition would be called off because of Newcourt's lower than expected earnings for the first quarter of 1999. The acquisition was finally completed after the acquisition price was negotiated downward, but investors have not been kind to CIT's stock, possibly because of concerns about the ability of CIT to integrate such a large acquisition smoothly and the adverse impact on CIT's earnings of discontinuing Newcourt's extensive reliance on gain on sale accounting for lease securitizations.
Newcourt is not the only more-seasoned public leasing company to experience a significant stock price decline. Finova, which had been regarded as one of the best public leasing and commercial finance companies, recently hit a stock price low of under 8 in May 2000 after being above 62 in February 1999. The most precipitous part of this drop was in response to the news of a $70 million charge off of one bad account and investor concerns as to possible other credit problems and funding problems. Leasing Solutions is another once highly recommended stock that fell out of favor quickly when it reported substantial losses, due largely to overly aggressive assumptions on end-of-lease values for computer equipment on operating leases. The stock, which was above 30 in 1998, traded for a few pennies a share after filing for bankruptcy and being delisted by the New York Stock Exchange in late 1999. Prime Capital is another company where accounting surprises have caused a sharp drop in the stock price. From a 1997 high above 7, the stock dropped to as low as 0.25 in May 2000 due to recurring credit loss problems and resulting liquidity concerns.
The recent demise of two venture capital-backed leasing companies, BankVest and USA Capital, due to excessive credit losses and cash flow problems further hurts the reputation of the equipment leasing industry. The venture capital firms that invested in BankVest and USA Capital are likely to be very cautious on future leasing company investment opportunities, and the lenders to these two companies will likely scrutinize credit decision processes more closely for their other leasing company customers.
Implications for Other Leasing Companies
What are the implications of the dismal leasing company stock market performance and the failure of several public and venture capital-backed leasing companies for other leasing companies?
First, equity capital, the fuel that powers asset growth for equipment leasing companies, will be more difficult to obtain and more expensive. Privately owned leasing companies will be less likely to be able to go public in the next few years because of the poor results of the most recent leasing company IPOs. Privately owned leasing companies will also find it harder to attract venture capital due to the losses incurred on leasing company investments by several venture capital investors and the uncertainty as to when and whether a leasing company will be able to have an IPO to provide an exit opportunity for the investors. Those companies already public will experience lower stock valuations than they might have had; even if they do not have the problems of some of the other public leasing companies, there is guilt by association because investors have experienced too many unpleasant surprises from leasing companies. They will also find it harder and more expensive to raise equity through secondary stock offerings.
Second, some debt sources will drop out of the market and others will impose stricter lending standards. Leasing company cash flow could be adversely impacted if funding sources increase their spreads and/or reduce their advance percentages on their loans to leasing companies. A leasing company without a solid net worth and a long history of favorable static pool performance may be unable to access the securitization market, and many issuers will find securitization interest rates and conditions to be less favorable than they formerly were.
Third, acquisition prices for leasing companies will decline. Price/earnings multiples accorded privately owned leasing companies when acquired generally are related to, and often lower than, the price/earnings multiples of comparable public companies, so the decline in public leasing company multiples has a direct adverse impact on the value of privately owned leasing companies. Acquirers will be highly selective and will likely be extra careful in performing due diligence now that they have seen how quickly leasing company fortunes can change.
Companies using gain on sale accounting for a major portion of their lease originations will likely be penalized by acquirers in the valuation process. Most potential leasing company acquirers do not use gain on sale accounting, and they may find it difficult to justify acquiring a leasing company if conversion off gain on sale accounting produces a loss in the first year.
It should also be noted that SierraCities.com and UniCapital were the 2 major acquirers of leasing companies in recent years; together with LINC and T&W, these 4 recent IPO companies accounted for about 50 acquisitions in less than 3 years. None of these companies are likely to make leasing company acquisitions in the near future. Leasing company acquisition pricing will thus be further dampened because some of the more aggressive bidders in the past are no longer in a position to consider acquisitions.
Despite reduced acquisition prices, many privately owned leasing companies likely will choose to be acquired in the next few years. Their pressing needs for equity capital and lower-cost debt sources do not allow them to wait until the IPO market is again receptive to leasing company stocks.
Avoiding the Pitfalls
What can your leasing company do to avoid the highly publicized pitfalls experienced by so many publicly-owned leasing companies and a few venture capital-backed companies? The leasing industry's credibility is at issue, and it is in every leasing company's best interests to work to restore that credibility with equity investors and funding sources. Leasing companies cannot achieve acceptable profitability and growth levels without access to new equity investors and competitively priced debt.
Credibility is based upon trust, and that trust must be earned. Leasing companies need to be candid with their investors and lenders; bad news should be disclosed sooner rather than later. Accounting practices should be conservative and not aggressive. Bad debt reserves must be maintained at adequate levels and residual valuations should err on the low side.
It may be tempting, especially for public companies, to use aggressive accounting practices when necessary to meet earnings targets. However, the ramifications of losing credibility are so severe that no leasing company executive should ever consider issuing financial statements that are misleading. Investors and lenders have reason to be skeptical about leasing company accounting practices. Companies that are not forthright in their financial reporting hurt not only themselves but also the entire leasing industry. Investors and lenders want to be involved with leasing companies that have a history of consistency and predictability of results.
Why is it that public leasing companies, with their greater access to capital, appear to get into more financial difficulties than the larger privately owned leasing companies? There is pressure from the investment community on public companies to achieve earnings per share growth each quarter. Managing a leasing company for short-term profitability is often not in the company's best interests. A leasing company should be willing to sacrifice short-term profitability to invest in activities that will produce superior returns over a 3 to 5 year time horizon, but this is easier said than done at many public companies. The use of gain on sale accounting, although proper, means that companies have to increase lease originations each quarter in order to maintain earnings growth. Public companies using gain on sale accounting may have more temptation to relax credit standards to meet the quarterly lease originations goal.
Just as a leasing company cannot be successful over the long term unless it maintains its credibility, it also cannot be successful without a strong and cohesive management team. Management must emphasize strong credit controls, because bad credit decisions are the leading cause of leasing company crises and failures. The next economic downturn will likely claim a number of leasing companies whose management did not have the strength to say "no" to credit submissions they should have declined. Management must be profit driven, not volume driven. Too many leasing companies appear overly anxious to win the lease rate battle while not realizing they are losing the war, because without an adequate return on equity a leasing company will not survive over the long term. Many leasing companies lose control over expenses during good times; enlightened management will maintain tight budgetary cost controls at all times. Management needs to develop long term market strategies and financial plans and then ensure that the company develops the diversified and competitive debt sources and the equity backing required to achieve those plans.
Every leasing company has a stake in improving the credibility of the leasing industry. The problems of a number of publicly-owned and venture capital-backed leasing companies reflect poorly on the potential of the industry for equity investors and lenders. To help restore the industry's credibility with capital sources, leasing companies need to follow conservative accounting practices, make timely and complete disclosures to investors and lenders, maintain strong credit controls and manage for long-term profitability.
* * * * * * * * * * * * * * *
Bruce Kropschot is President of Kropschot Financial Services of Stuart, Florida, a merger and acquisition advisory firm for the equipment leasing and financing industry that he founded in 1986. He left the firm in late 1997 to become Vice Chairman - Mergers and Acquisitions of UniCapital Corporation, where he was also President of UniCapital Business Credit Group; in April 2000 he returned to Kropschot Financial Services. Kropschot Financial Services has arranged over 125 acquisitions of equipment leasing and specialty finance businesses and has been ranked as the leading provider of merger and acquisition advisory services in this sector. Previously Mr. Kropschot was President and an owner of Master Lease Corporation (now known as De Lage Landen Financial Services) and Executive VP of HBE Leasing Corporation.
Mr. Kropschot is a CPA and holds BBA and MBA degrees in accounting and finance from the University of Michigan. He has served on the Board of Directors of ELA, EAEL and UAEL and is a founding member of International Merger & Acquisition Professionals, an organization of leading M&A intermediaries located throughout North America and Europe.
-------------------------------------------
IPO Date

Company

IPO
Price

5/19/00 Price

Percent Decline

5/15/97

SierraCities.com Inc.

8.00

4.031

49.6%

11/ 4/97

T&W Financial, Inc.

16.00

0.094

99.4

11/ 6/97

LINC Capital, Inc.

13.00

0.875

93.3

11/13/97

CIT Group Holdings, Inc.

27.00

17.00

37.0

4/30/98

Heller Financial, Inc.

27.00

18.75

30.6

5/14/98

UniCapital Corporation

19.00

0.813

95.7

2/ 5/99

MicroFinancial, Inc.

15.00

9.563

36.2
Chronologically, following the list: American Express Travel Related Services Co. unit paid $107.5 million or $5.68 cents per share for about 18.9 million shares outstanding of SierraCities, so originally investors lost $2.20. Later American Express sued RW Professional as part of the portfolio for $20 million, plus had other difficulties. The president and several officers wound up in jail. Later the company was sold to Key Equipment Finance.
-----------------------------------------------------------------
T&W Financial went bankrupt, the president indicted for tax evasion.
Linc Capital went bankrupt, investors found for years over assets.
CIT Group Holding, company later became part of Tyco for $9.5 billion purchase price. In its sale, Tyco received $4.6 billion with 200 million shares going out at $23.
General Electric Capital Corp. July, 2001 buys Heller for $5.3 billion or $53.75 per share. Original investors made $35 a share.
UniCapital went bankrupt.
MicroFinancial now at $3.25. Original investors lost $11.75
It should be noted these numbers do not include dividends, nor investors who bought and sold as the stocks went up or went down during the time period, but are based solely on the original IPO.
Perhaps the company hit the hardest recently is: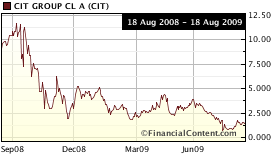 CIT
1.40
Prev Close: 1.36
Day's Range: 1.37 - 1.48
52wk Range: 0.31 - 13.00
Volume: 75,920,265
Avg Vol (3m): 72,333,100
November, 2003, Marlin IPO was $14.00.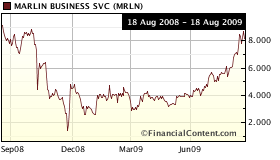 Marlin
8.05
Prev Close: 8.08
Day's Range: 7.58 - 8.37
52wk Range: 1.19 - 9.33
Volume: 19,991
Avg Vol (3m): 13,250

Microfinancial has been steady, but not near its IPO of $15.00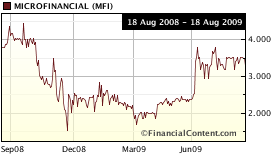 Microfinancial
Last Trade: 3.25
Prev Close: 3.46
Day's Range: 3.25 - 3.40
52wk Range: 1.50 - 4.41
Volume: 1,038
Avg Vol (3m): 5,790.62
July 29: Public Leasing Company Stock
http://leasingnews.org/archives/July%202009/07-29-09.htm#Public_leasing_stock
--------------------------------------------------------------

Sales Make it Happen
by Steve Chriest
The Best Profession: Sales
A vendor partner we worked with a few years ago provided us with some revealing research information about the sales profession. Among working professionals, it appears that salespeople, generally, are a well-balanced, stable group.
In their work as purveyors of sales excellence, this vendor maintains a database of over 300,000 sales candidates, 100,000 business decision-makers, and 1500 sales forces. Understanding salespeople, and formulating actuarial tools that predict success in sales, is a core part of their business. Here is some of the interesting information they have discovered:
Among doctors, lawyers, athletes and salespeople, which profession would you guess has the highest average return for their investment in education? According to the Bureau of Labor Statistics, it is salespeople, not doctors, lawyers or athletes, who enjoy the highest average return for their investment in education.
Who has the highest suicide rate among dentists, psychologists, business executives, laborers and salespeople? If you guessed dentists, you would be right. With all the rejection most salespeople endure on a daily basis, you might think salespeople rank high on this list. In reality, salespeople have the lowest rate of suicide among these groups.
When comparing politicians, TV personalities, building maintenance workers and salespeople, it's salespeople who have the lowest rate of early heart or other stress related diseases. Maybe even onerous, unrealistic sales quotas aren't enough to overly stress most salespeople.
Which profession, among surgeons, entrepreneurs, writers and dentists has the highest divorce rate? For some reason that I'll let you speculate about, dentists again top this list. The sales profession is second lowest on the list, and only Catholic Priests have a lower rate of divorce!
This should all be good news for sales managers and senior managers. It should be comforting to know that most salespeople enjoy a high average return for their investment in education, do themselves in much less often that other professionals, are less likely to succumb to stress and other stress related diseases than many other professionals, and stay married longer than many groups of top professionals.
It's no wonder salespeople successfully endure constant rejection from customers, uncomplimentary skits on Saturday Night Live, and the blame for lagging sales, even when their company's product or service offering are at fault. It seems that well-adjusted, optimistic, stable people just naturally gravitate to the business of sales!
About the author: Steve Chriest is the founder of Selling UpTM (www.selling-up.com), a sales consulting firm specializing in sales improvement for organizations of all types and sizes in a variety of industries. He is also the author of Selling The E-Suite, The Proven System For Reaching and Selling Senior Executives and Five Minute Financial Analyst, Basic CREDIT & Analysis Tools for Non-Accountants. You can reach Steve at schriest@selling-up.com.
Sales Makes it Happen articles:
http://www.leasingnews.org/Legacy/index.html

--------------------------------------------------------------

Classified Ads---Help Wanted
Regional Sales Managers:
Southern California, Texas, Illinois, Florida, Georgia.
2+ years outside leasing/finance sales exp. closing deals. Estab. customer base/ or vendors a plus. Top commission.
Relationship Manager/Sales Associate:
Lake Success, New York
Process daily sales activities. Excellent written/verbal skills required. Previous industry experience not required although a plus

Please submit your resume for confidential review to: ekaye@advantagefunding.us or fax to 718 392 5427.
Advantage Funding, a leading national commercial vehicle and transportation equipment leasing and finance company seeks an . Our financing products are offered to new and existing relationships in the commercial coach, limousine, school bus, paratransit, funeral car, minibus and transportation industries.
2 years+ small ticket ($150k and under) experience
We offer the ability to structure and fund Vendor Programs, great
commission splits; friendly support staff in beautiful Carlsbad, CA.
Remote office work is acceptable for the right candidate.
More Info: click here or Email resumes@ilslease.com
ILS is a direct lender specializing in
Vendor Program business.
www.ilslease.com
Top Producers Needed to Challenge
Highly Experienced Back Office
Huge Starting and Referral Bonuses
Click Here

Sales positions in our Calabasas, CA office
2 years+ small ticket or mid market experience
Established customer/vendor relationships a plus. Base
plus commission. Submit resume to: jobs@TEQlease.com
TEQlease provides customized equipment leasing solutions for businesses.
www.TEQlease.com
--------------------------------------------------------------

ELFA Prevails! Feds Extend TALF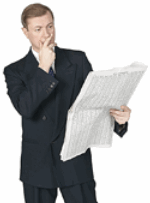 The Federal Reserve Board and the U.S. Treasury Department have approved an extension to the Term Asset-Backed Securities Loan Facility, but do not expect to open the program to new types of collateral. The Equipment Leasing and Finance Association (ELFA) commends the decision.
"At the request of the ELFA, in March 2009 the Federal Reserve and the Treasury expanded TALF to include asset backed securities (ABS) backed by equipment leases and loans," a spokesman for ELFA said." This decision made equipment leases and loans eligible for the April 2009 launch of the program and was a critical step in providing much needed liquidity to the secondary market for equipment finance assets while unlocking the equipment finance ABS market.
"The ELFA called for an extension of the TALF program beyond its original December 31, 2009 expiration date and its extension through March 31, 2010 will enhance much needed liquidity to the secondary market for equipment finance assets while continuing to unlock the equipment finance ABS market."
New CMBS deals will be covered through June 30, 2010. Previously, TALF loans were authorized through Dec. 31, 2009.
--------------------------------------------------------------

Vehicle Leasing Originations Tumble
By Steve Finlay
WardsAuto.com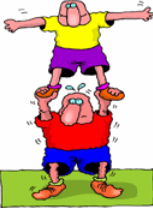 Auto lease deals this year are expected to slip well below the 2-million mark for the first time in more than a decade, says Tom Webb, chief economist of Manheim Consulting, a branch of a major auction firm.
With a continued decline in new-vehicle deliveries and a further retrenchment of lease penetration rates, he's estimating new lease originations will reach only 1.2 million units in 2009. That compares with a peak 3.7 million in 1999.
The effects of less leasing now will be felt in two to three years. "This is setting up the wholesale market for a dramatic falloff in off-lease volumes in 2011 through at least 2013," Webb says.
Industry lease penetration rates are just above 10% this year. That compares with more than 20% in the beginning of 2008.
New-vehicle lease penetration rates, which began to fall sharply in second-half 2008, continued to decline in first-half 2009, according to Manheim tracking.
Given the reduced access to capital and the residual-risk exposure, it is unlikely leasing will soon, if ever, return to previous highs, Webb says in Manheim's Mid-Year Used-Car Market Report.
But he adds that leasing remains an important financing option, especially for high-line vehicles and can be a "win-win-win" for auto makers, dealers and consumers, "if done right."
Some major auto makers, notably Chrysler LLC and General Motors Co., abandoned leasing last year because of problems with financial stability and falling residuals on several vehicle models.
GM is inching back into leasing, but not to drive volume nor dramatically lower monthly car payments, says Mark LaNeve, the auto maker's sales chief.
--------------------------------------------------------------

OneWorld Leasing Joins Finance Name Change
The first formal leasing cooperative OneWorld Leasing is changing its name to OneWorld Business Finance. A press release states, "to better indicate the wide range of financial services their one-of-a-kind organization can make available to its members." The new web site is: www.oneworldbusinessfinance.com.
While there are many affiliated groups, partnerships, independents who have joined together for non-recourse and recourse lines, OneWorld Business Finance "is a business cooperative created to help independent equipment leasing and finance companies further their common interests and to obtain greater marketing strength and funding power in the industry.... operates on a cooperative basis and is owned and controlled by its members who use its services.... motto is "Strength in numbers," and its goal is to leverage the volume of the co-op to provide members with revenue opportunities, business services, national vendor programs, best practice activities and access to funding sources that may be unobtainable individually."
"Some of our members are brokers, some are lessors, and some are both. Some of our members are mid-sized companies, some are small companies. Some of our members are vendor driven, some are end-user driven.
"All of our members are experienced, competent, independently-owned companies, each of whom has committed to maintain the highest ethical standards."
Stan Ragley, Leasing Resources, North Carolina is chairman.
Lou Manitzas remains as president (lmanitzas@oneworldleasing.com ).
Current membership is:
5280 Financial
AccuLease (Lease-It Capital Corp.)
Alternative Capital (the Future Group, Inc.)
Avon Leasing, Inc.
Bevenco
The Cambridge Capital Group
Central Leasing Corporation
Charter Capital
ComCo-OneWorld, Inc.
eLease Funding, Inc.
Enterprise Financial Solutions, Inc.
Florida National Equipment Finance
Fujifilm Financial Services (American Leasing Alliance, Inc.)
Harry Fry & Associates (Winfield Corp.)
KLC Financial, Inc.
Leasing Resources, Inc. (North Carolina)
Leasing Resources, Inc. (Kansas)
Mantis Financial, LP
National Equipment Leasing Company, Inc.
OneSource Financial Corp.
Prolease (AAW Capital Corp.)
Select Equipment Leasing Co.
Target Equipment Leasing, Inc.
Team Equipment Leasing
US Energy Capital Corporation
Full List of members and their companies
(Please note the Main Street Cooperative Group at the bottom of the list of members is a cooperative formation group and is not part of OneWorld Business Finance but helped create it. editor):
http://leasingnews.org/PDF/OneWorldLeasingInc.pdf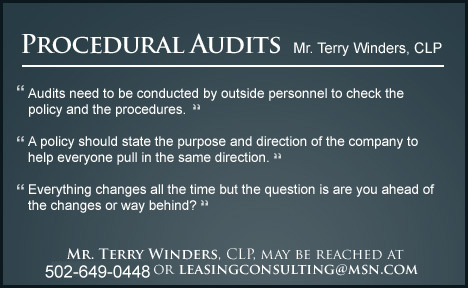 (This ad is a "trade" for the writing of this column. Opinions
contained in the column are those of Mr. Terry Winders, CLP)
--------------------------------------------------------------

Oct 12-14 Dallas Network of Executive Women

Last call for early-bird savings
Register for the NEW Summit by August 19 and save
Find new solutions for the new economy at the 2009 NEW Leadership Summit October 12-14 in Dallas.
You'll learn how to build core competencies, advance your career and manage today's changing workforce in your choice of six workshops. Hear how to master change from our three headline speakers. Network with more than 500 CPG/retail executives. And choose from special options like our Bonus Pre-Summit Workshop and Retail Safari® store tours. There's even a Deep Dive Career Development Workshop for those who want to take their Summit experience one step further (separate registration required for Safari and Deep Dive).
Register by August 19 and receive our early-bird member rate of $595 and qualify for a complimentary Resilience Assessment and free one-on-one coaching session with Karlin Sloan & Co. (limited offer -- register now).
Register now
Download Summit Planner
Summit website
Early-bird discount Register by August 19 at the early-bird member rate of $595. Not a member? Join NEW for just $200 and enjoy 12 months of Network benefits, including invitations to future Network events and full access to our online networking and collaboration tools. For more information Contact Us.
*Members are individuals who have registered online as part of their organization's national sponsorship of NEW, or individuals who have paid their annual dues. For more information Contact Us.
Lodging All events will be held at the full-service Sheraton Dallas Hotel in the heart of the city's downtown art and financial district. A limited number of rooms are available at the discount rate of $169 per night. For reservations, call the hotel direct no later than Friday, September 25 at (214) 922-8000 and mention the NEW Leadership Summit.
Sheraton Dallas Hotel
400 North Olive Street
Dallas, TX 75201
Tel 214.922.8000 Fax 214.922.0308
Three headliners, three innovators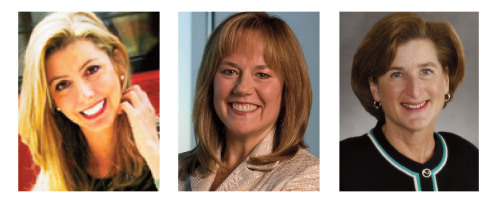 Smart Sara Blakely (left) founder of Spanx, will tell you how she turned an "aha" moment into a $150 million-a-year company.
Fast Kim Feil (center), chief marketing officer for Walgreens, will explain how to manage your career and move up in today's fast-moving economy.
Flexible Denise Morrison (right), president of North America Soup, Sauces and Beverages for the Campbell Soup Company, will tell you what it's like to reinvent a 140-year-old, $8 billion-a-year institution.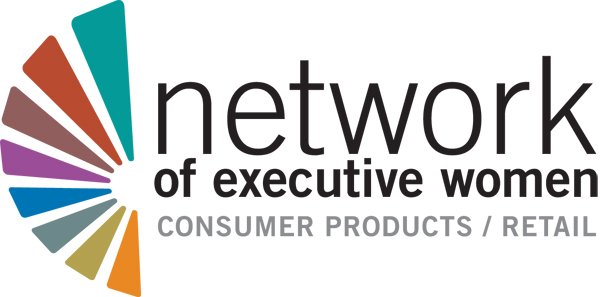 www.newonline.org
--------------------------------------------------------------

CIT Baggage
by Christopher Menkin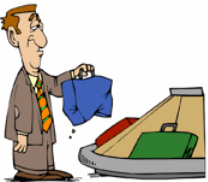 CIT has become a customer to itself as to what it originally started as a "factoring company." It has become the government's sacrificial lamb of the commercial finance industry.
In its second quarter SEC filing, a 152 page event, "Funding and Liquidity Updates" takes three pages, page 42-45, and "Risk Factors" takes eight pages, page 83-93.
This is by no means a synopsis or even a "study," as the entire 152 page PDF follows for readers who want to take the time to read the filing in entirety. Here are excerpts, which the title aptly labels "baggage:"
"Given the accelerated economic downturn and its deepening impact on our customers and credit exposures, combined with our inability to make significant progress on lowering funding costs, we do not expect to return to profitability during 2009."
"The Credit Facility contains provisions (i) requiring the Company and the Steering Committee to work together in good faith to promptly develop a mutually acceptable restructuring plan for the Company and its Subsidiaries and (ii) requiring the Company to adopt a restructuring plan acceptable to the majority in number of the Steering Committee by October 1, 2009. The Company currently expects to complete development of and begin executing on the restructuring plan prior to October 1."
"In aerospace, we continued to perform well given the global economic recession. High lease rates, (negotiated during the peak of the cycle) have mitigated the impact of some industry softness primarily from certain Mexican airlines, whose passenger loads were impacted by health concerns resulting from the swine flu outbreak. At June 30, 2009, our commercial aircraft portfolio was fully utilized. For the remainder of the year we expect pressure on margin, reflecting softened lease rates on new deliveries and newly remarketed aircraft; and on asset sale gains, as continued illiquidity in the market impacts buyers and their ability to finance used aircraft."
"Rail continued to experience deteriorating lease rates and utilization. As leases expire, fewer cars are being renewed, and those that are renewed are done so at lower rates and periods. Keeping rail cars on lease continues to be a priority; we ended the second quarter at 91% utilization. We will continue to deploy a strategy where keeping cars on lease takes priority as we look to best positioning our cars for a market recovery and cycle turning point. Other income opportunities have been extremely limited as there is virtually no secondary market for discrete rail car sales. Also, our ability to scrap cars has been severely hampered due to lower scrap steel prices."
"On July 13, 2009, Microsoft Corporation notified CIT that they were terminating its vendor finance program agreement with the Company. Existing finance leases as of June 30, 2009 totaled approximately $649 million. The termination of the vendor finance program is not expected to have a material impact on the Company's net income for 2009."
"The Company does not include in the previous table unused cancelable lines of credit to customers in connection with select third-party vendor programs, which may be used solely to finance additional product purchases. These uncommitted lines of credit can be reduced or canceled by CIT at any time without notice. Management's experience indicates that customers related to vendor programs typically do not seek to exercise their entire available line of credit at any point in time. These lines of credit include vendor finance programs for Dell customers."
"Until December 31, 2007, CIT was a partner with Dell Inc. ("Dell") in Dell Financial Services L.P. ("DFS"), a joint venture that offered financing to Dell's customers. The joint venture provided Dell with financing and leasing capabilities that were complementary to its product offerings and provided CIT with a source of new financings. In December 2007, Dell exercised its right to buy CIT's interest and the Company sold its 30% ownership interest in the DFS joint venture. We maintain the right to provide 25% (of sales volume) funding to DFS in 2009. We also retain the vendor finance programs for Dell's customers in Canada and in more than 40 countries outside the United States that are not affected by Dell's purchase of our DFS interest. CIT has certain recourse to DFS on defaulted contracts. Financing and leasing assets related to the DFS program included in the CIT Consolidated Balance Sheet (but excluding certain related international receivables originated directly by CIT) were approximately $1.9 billion at June 30, 2009 and $2.2 billion at December 31, 2008. Securitized assets included in owned and securitized assets were approximately $0.1 billion at June 30, 2009 and $0.2 billion at December 31, 2008. CIT also has a joint venture arrangement with Snap-on Incorporated ("Snap-on") that has a similar business purpose and model to the DFS arrangement described above, including limited credit recourse on defaulted receivables. In July 2009, Snap-on notified CIT that it was terminating the joint venture agreement, which had been scheduled to terminate January 2010. Under the terms of the agreement, Snap-On will acquire CIT's interest in the joint venture for a payment of approximately $8 million and will continue to service the portfolio owned by CIT. The termination of the joint venture is not expected to have a material impact on CIT's origination volume, asset levels or net income prior to the first or second quarter of 2010. CIT and Snap-on have 50% ownership interests, 50% board of directors' representation, and share income and losses equally. The Snap-on joint venture is accounted for under the equity method and is not consolidated in CIT's financial statements. Financing and leasing assets were approximately $1.0 billion at both June 30, 2009 and December 31, 2008."
"Since December 2000, CIT has been a joint venture partner with Canadian Imperial Bank of Commerce ("CIBC") in an entity that is engaged in asset-based lending in Canada. Both CIT and CIBC have a 50% ownership interest in the joint venture, and share income and losses equally. This entity is not consolidated in CIT's financial statements and is accounted for under the equity method. CIT's investment in and loans to the joint venture were approximately $341 million at June 30, 2009 and $385 million at December 31, 2008."
"In the first quarter of 2007, the Company formed Care Investment Trust Inc. (Care), an externally managed real estate investment trust (RE1T), formed principally to invest in healthcare-related commercial real estate. In conjunction with a June 2007 IPO, CIT contributed approximately $280 million of loans to Care in return for cash and a 36% equity investment in Care, currently carried Item 1: Consolidated Financial Statements 31"
"CIT GROUP INC. AND SUBSIDIARIES - NOTES TO CONSOLIDATED FINANCIAL STATEMENTS
at approximately $62 million during the six months ended June 30, 2009, CIT recorded impairment charges of approximately $14 million. A subsidiary of CIT provides services to Care pursuant to a management agreement. The investment in Care is accounted for under the equity method, as CIT does not have a majority of the economics (expected losses and residual returns) in the entity."
"On July 16, 2009, the Lead Plaintiff filed a consolidated amended complaint alleging violations of the Securities Exchange Act of 1934 ("1934 Act") and the Securities Act of 1933 ("1933 Act"). Specifically, it is alleged that the Company, its CEO, its CFO, its former Vice Chairman, and its former Executive Vice President and Controller, violated Section 10(b) of the 1934 Act by allegedly making false and misleading statements and omissions regarding CIT's subprime home lending and student lending businesses. The allegations relating to the Company's student lending businesses are based upon the assertion that the Company failed to account in its financial statements or, in the case of the preferred stockholders, its registration statement and prospectus, for private student loans related to a helicopter pilot training school, which, it is alleged were highly unlikely to be repaid and should have been written off. The allegations relating to the Company's home lending business are based on the assertion that the Company failed to fully disclose the risks in the Company's portfolio of subprime loans. It also is alleged that its CEO, its CFO, its former Vice Chairman and its former Executive Vice President and Controller violated Section 20(a) of the 1934 Act as controlling persons of the Company. Lead Plaintiff also alleges that the Company, its CEO, its CFO and its former Executive Vice President and Controller and those Directors of the Company who signed the registration statement in connection with the October 2007 CIT-PrZ preferred offering violated Sections 11 and/or 12 of the 1933 Act by making false and misleading statements concerning the Company's student lending business as described above. It also is alleged that its CEO and its CFO, as well as the Directors who signed the registration statement, violated Section 15 of the 1933 Act as controlling persons of the Company."
"PILOT TRAINING SCHOOL BANKRUPTCY
Student LoanIn February 2008, a helicopter pilot training school filed for bankruptcy and ceased operating. Xpress, Inc. ("SLX"), a subsidiary of CIT engaged in the student lending business, had originated private (non-government guaranteed) loans to approximately 2,600 students of the school, which totaled approximately $196 8 million in principal and accrued interest as of December 31, 2007. SLX ceased originating new loans to students of this school in September 2007, but a majority of SLX's student borrowers had not completed their training when the school ceased operations. Collectability of the outstanding principal and interest on the balance of the loans will depend on a number of factors, including the student's current ability to repay the loan. Item 1: Consolidated Financial Statements 29"
"CIT GROUP INC. AND SUBSIDIARIES - NOTES TO CONSOLIDATED FINANCIAL STATEMENTS
After the school filed for bankruptcy, and ceased operations, SLX voluntarily placed those students who were in school at the time of the closure "in grace" such that no payments under their loans are required to be made and no interest on their loans is accruing, pending further notice. Lawsuits, including four putative class action lawsuits and one collective action, have been filed against SLX and other lenders alleging, among other things, violations of state consumer protection laws. In addition, several other attorneys who purport to represent student borrowers have threatened litigation if their clients do not receive relief with respect to their debts to SLX. SLX participated in mediation with several class counsels and the parties have made substantial progress towards a resolution of the student claims against SLX, and has completed a settlement of a mass action commenced by students in Georgia, which is binding upon 37 SLX borrowers. The Attorneys General of several states are reviewing the impact of the helicopter pilot training school's closure on the student borrowers and any possible role of SLX. SLX is cooperating in each of the Attorney General inquiries. Management believes the Company has good defenses in each of these pending and threatened matters and with respect to the Attorneys General inquiries. However, since the loans are unsecured and uncertainties exist regarding collection, management continues to attempt to resolve these matters as expeditiously as possible.

STUDENT LOAN INVESTIGATIONS
In connection with investigations into (i) the relationships between student lenders and the colleges and universities that recommend such lenders to their students, and (ii) the business practices of student lenders, CIT and/or SLX received requests for information from several state Attorneys General and several federal governmental agencies. In May, 2007, CIT entered into an Assurance of Discontinuance ("AOD") with the New York Attorney General ("NYAG"), pursuant to which CIT contributed $3 0 million into a fund established to educate students and their parents concerning student loans and agreed to cooperate with the NYAG's investigation, in exchange for which, the NYAG agreed to discontinue its investigation concerning certain alleged conduct by SLX. CIT is fully cooperating with the remaining investigations."
"RESERVE FUND INVESTMENT
At June 30, 2009, the Company had a remaining principal balance of $60 million (of an initial investment of $600 million) invested in the Reserve Primary Fund (the "Reserve Fund"), a money market fund. The Reserve Fund's net asset value fell below its stated value of $1.00 and the Reserve Fund currently is in orderly liquidation under the supervision of the Securities and Exchange Commission ("SEC"). In September 2008, the Company requested redemption, and received confirmation with respect to a 97% payout on a portion of the investment. As a result, the Company accrued a pretax charge of $18 million in the third quarter of 2008 representing the Company's estimate of loss based on the 97% partial payout confirmation."
"The weak economic environment is directly impacting our credit costs. The provision for credit losses, non-accrual accounts and charge-offs increased from the prior quarter. In light of these trends, year to date, we have increased our reserve for credit losses by $442 million. We expect non-accrual loans and charge-off levels to remain elevated through at least the remainder of 2009. The decline in interest margin slowed during the second quarter after compressing 25 basis points during the first quarter. The second quarter reflected lower interest expense on lower debt balances and somewhat better funding costs and yield-related fees, which were offset by termination fees on certain borrowing facilities and higher nonaccruals. We expect margins to remain under pressure from high non-accrual loan balances and other factors, including operating lease rental declines, increased cost of borrowings due to credit rating downgrades and recent funding arrangements."
"The Company has significant maturities of unsecured debt in both the near term and future years. Estimated unsecured debt funding needs for the twelve months ending June 30, 2010 total approximately $8 billion. In the second half of 2009, the Company has unsecured debt maturities of approximately $3 billion. Estimated secured facilities maturities (which are generally repaid in tandem with underlying receivable maturities) are $6 billion for the twelve months ending June 30, 2010 and $4.5 billion for the second half of 2009. There are two facilities with approximately $1.6 billion of availability at June 30, 2009 that is subject to renewal over the next six months. If the facilities are not renewed, the assets already held will remain outstanding and the obligations will be repaid out of the cash flows from the assets. In order to satisfy the Company's funding needs, the Company will need to extend debt maturities, or potentially sell assets to generate sufficient cash to retire the debt."
"As of June 30, 2009, CIT had U.S. federal net operating losses of approximately $5.5 billion which will expire beginning in 2027."
"The Company experienced higher draws on committed loan facilities, most notably during the week of July 13 - 17, which included draws of approximately $0.7 billion, about twice the normal activity. During the following week, the draws normalized and some repayments were received. During the same period, there was higher than normal requests for advances on factoring credit balances by customers in the Company's Trade Finance segment."
"The Company has significant maturities of unsecured debt in both the near term and future years. Estimated unsecured debt funding needs for the twelve months ending June 30, 2010 total approximately $8 billion. In the second half of 2009, the Company has unsecured debt maturities of approximately $3 billion. Estimated secured facilities maturities (which are generally repaid in tandem with underlying receivable maturities) are $6 billion for the twelve months ending June 30, 2010 and $4.5 billion for the second half of 2009. There are two facilities with approximately $1.6 billion of availability at June 30, 2009 that is subject to renewal in the next six months. If the facilities are not renewed, the assets already held will remain outstanding and the obligations will be repaid out of the cash flows from the assets. In order to satisfy the Company's funding needs, the Company will need to extend debt maturities, or potentially sell assets to generate sufficient cash to retire the debt."
Full Second Quarter SEC Filing (152 pages):
http://leasingnews.org/PDF/CITGROUP10Q_8_17_09.pdf
Monday Extra Article send to readers:
http://money.cnn.com/news/newsfeeds/articles/djf500/200908171910DOWJONESDJONLINE000302_FORTUNE5.htm
CIT: The Facts
http://leasingnews.org/archives/July%202009/07-24-09.htm#CIT
--------------------------------------------------------------

### Press Release ##########################
Ivory Launches mobile pricing tool--QuickTRUMP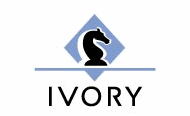 WALNUT CREEK, CALIF., -Ivory Consulting announced today that it has released a new pricing tool to help equipment leasing and finance executives close deals fast from any location. At the same time, Ivory reported it has launched a new Web site (http://www.ivorycc.com) to highlight its array of sophisticated pricing and analysis software.
For financial services professionals, having loan and lease origination pricing information on hand at the moment they are ready to close a transaction is a critical business imperative. The tool was tested over the summer and is expected to be widely received as more and more sales and marketing professionals want to have all of their operational tools available from wherever they are meeting their customers.
"The dilemma we wanted to solve for our financial services customers was this: How do we get sophisticated and accurate pricing to people in the field for opportunities where a stand-alone application or a complete origination system isn't called for?" said Joseph Moore, director of sales and marketing for Ivory. "This is a leading-edge approach to providing pricing functionality for new or underleveraged sales opportunities."
Ivory's QuickTRUMP is a centrally-managed, highly customizable way for anyone with Web access to do sophisticated equipment finance pricing. By configuring the interface to provide only those pricing options appropriate to the task at hand, equipment finance companies can put highly specialized and sophisticated quoting power within ready reach of anyone who needs it, even those with little or no lease pricing experience. The pricing calculations, which remain under management's complete control, can be as sophisticated as needed, including taxes, tax credits, complex look-ups, RAROC - whatever is required.
Powered by Ivory's SuperTRUMP Server, QuickTRUMP also enables managers to configure and control all pricing calculations and reports behind the scenes. Access to a pricing Web page can be controlled through log-in, and quotes can be saved off into a central database, enabling management review and analysis.
About Ivory Consulting
Since 1983, Ivory has pioneered the development of lease pricing and analysis software, delivering exceptional results and customer service in the process. In partnership with the top leasing software companies in the industry, Ivory provides thousands of users with enterprise-wide pricing intelligence through desktop-, server-, and Web-based systems.
#### Press Release #############################
-------------------------------------------------------------

News Briefs----
---------------------------------------------------------------

You May have Missed---
Poll: 92% say home is a good investment
http://www.bankrate.com/finance/financial-literacy/poll-americans-fret-about-family-finances-1.aspx
----------------------------------------------------------------

Sports Briefs----
Booing Brett Favre's Comeback
http://atlanticwire.theatlantic.com/read-more.php?id=741
Brett Favre now the Vikings QB, says 'This is not about revenge'
http://www.usatoday.com/sports/football/nfl/vikings/2009-08-18-favre_N.htm?loc=interstitialskip
----------------------------------------------------------------


California Nuts Briefs---
Firefighters gain on Lockheed fire in Santa Cruz Mountains
http://www.mercurynews.com/news/ci_13137130
----------------------------------------------------------------


"Gimme that Wine"
Napa Valley winegrowers begin harvest this week on 2009's
http://www.winebusiness.com/news/?go=getArticle&dataid=66816
Napa Vintage 2009: 'A Mellow Year'
http://www.winesandvines.com/template.cfm?section=news&content=66815&htitle=Napa%20Vintage%202009%3A%20%27A%20Mellow%20Year%27
Monterey County grape growers adapt to new market
http://winebusiness.com/news/?go=getNewsIssue&issueId=3562
Best wines will come from Scotland if climate change is not stopped, French chefs say
http://www.telegraph.co.uk/foodanddrink/wine/6040419/Best-wines-will-come-from-Scotland-if-climate-change-is-not-stopped-French-chefs-say.html
Wine Prices by vintage
http://www.winezap.com
US/International Wine Events
http://www.localwineevents.com/
http://www.wine-searcher.com/
Winery Atlas
http://www.carterhouse.com/atlas/
Leasing News Wine & Spirits Page
http://two.leasingnews.org/Recommendations/wnensprts.htm
The London International Vintners Exchange (Liv-ex) is an electronic exchange for fine wine.
http://www.liv-ex.com/
----------------------------------------------------------------

Today's Top Event in History
1927-Henry and Edsel Ford drove the fifteen millionth Model T off the assembly line at the Highland Park plant in Michigan, officially ending Model T production. Production in England ended on August 19; in Ireland on December 31. After revolutionizing the automobile market, sales of the Model T had started to falter due to its failure to keep up with the competition. Total world Model T production: 15,458,781.
[headlines]
----------------------------------------------------------------

This Day in American History
1099- The armies of the First Crusade defeated the Saracens at the Battle of Ascalon (an historic Palestinian city on the Mediterranean), one month after they had captured Jerusalem. As they did in the Holy City, they killed all "non-believers," including men, women, and children.
1779 - Americans under Major Henry Lee took the British garrison at Paulus Hook, New Jersey.
1791-African-American Benjamin Banneker published his first Almanac.
http://www-groups.dcs.st-and.ac.uk/~history/Mathematicians/Banneker.html
1812- Lucy Brewer, alias George Baker and Louisa Baker, concealed her sex and served on board the Constitution as a US Marine in its battle with the Guerriere. She thus became the first woman to serve as a US Marine. This also was considered by historians to be the most important Naval action of the war that took place in the Atlantic Ocean about 750 miles east of Boston. The American loss was 14 killed or wounded; the British, 79 killed or wounded and Congress awarded $50,000 to Captain Isaac Hull and his crew for the victory over the Guerriere.
1814-The British land in Maryland to invade Washington, DC.
http://memory.loc.gov/ammem/today/aug19.html
1814- Mary Ellen "Mammy" Pleasant birthday - Afro-American activist. She is often called the mother of black civil rights in California. Much of her life is clouded in legend which says that she freed slaves who were being held illegally in free California. She worked to win the rights at African Americans to have their testimony accepted in court (1863) and helped to end discrimination on California streetcars with Pleasant v North Beach and Mission Railroad Company (January 1868). Her civil rights actions are part of the black folklore of California in which some claim she worked as a stop on the underground railway before moving to California while others say she helped financed John Brown's raid on Harper's Ferry.
http://www.sfmuseum.org/hist10/mammy.html
http://sunsite.berkeley.edu/ImageFinder/Bancroft/z024.html
http://www.shapingsf.org/ezine/afamerican/mpleasant.html
http://www.mepleasant.com/story2.html
http://www.press.uillinois.edu/f02/hudson.html
http://www.amazon.com/exec/obidos/ASIN/0912238046/fast-bkasin-20/
103-5362656-4423850
1818 - CAPT James Biddle takes possession of Oregon Territory for U.S.
1846 -Gen Stephen W Kearney's US forces captures Santa Fe, NM
http://bchs.kearney.net/BTales_197901.htm
1848-"New York Herald" printed an item about the discovery of gold in California.
1871-Birthday of Orville Wright, aviation pioneer, born at Dayton, OH, and died there January 30, 1948. There has been controversy as to who launched the first air plane flight in the United States, but he certainly is the one he made flying famous.
1871- Florine Stettheimer birthday - U.S. artist. After failing to sell a single painting in her first showing, she never offered for sale a single painting in her lifetime although in her maturity, her work was sought after. At her death, her sister Ettie mounted a memorial show at the Museum of Modern Art that received rave reviews and Columbia University established a room for her work. Her refusal to sell was backed by a substantial fortune which she shared with her two sisters. At an early age, the three sisters decided they would never marry (forming what has been called a "cult of virginity" and do creative things. One sister became a novelist under the name "Henrie Waste." The sisters were described by contemporaries as having "exquisite taste." They opened the memorable Stettheimer gallery which drew many of the top artists of the day. The sisters themselves were works of art as they dressed in old-fashioned Bohemian styles.
http://www.diamondial.org/cgi-local/DiaImage.cgi?acc=51.12
http://www.annasuibeauty.com/site/genius_florine_stettheimer.htm
http://www.artcyclopedia.com/artists/stettheimer_florine.html
http://www.amazon.com/exec/obidos/external-search/103-5362656-4423
850?tag=fast-bkasin00-20&keyword=Florine%20Stettheimer&mode=books
1873- Mt Whitney, the second highest peak in the US, was con­quered for the first time by a trio of American climbers, Charles D. Begole, A.H. Johnson and John Lucas.
http://www.tsha.utexas.edu/handbook/online/articles/view/DD/fduqk.html
1883-Birthday of 1883, Coco Gabrielle Chanel - French dress designer. The Museum of Modern Art in New York has a full showing of her "work" which is fascinating to view, including jewelry and perfume bottles. Coco Chanel was the preeminent Parisian haute couture and premier arbitrator of western women's fashions for almost six decades. Coco Chanel almost single-handed changed women's wardrobes from works of architectural wonders to clothes that allow a woman to move. Her clothes were first designed for working girls, but soon wealthy women flocked to her small shop to find the clothes that freed them from the abusive corsets. Chanel, for the first time in history, presented women with clothing that fit a woman's body and did not force a woman to fit her designs. She was also one of the first women to make it big in the women's fashion industry. She presented bobbed hair, trench coats, jersey dresses, sweaters, bell-bottom slacks/trousers as well as the classic straight-line skirt as knee length with a boxy jacket that allowed freedom of motion. She retired in 1939 but came back in 1954 when Dior and others started a "romantic" fashion that threatened to return women's clothing to the turn of the century. She raised hems, introduced the chemise dress, the classic Chanel suit look we know today as a simple boxed jacket with a straight skirt with enough room to walk and climb, and, of course, the staple in every wardrobe, "the little black dress." In 1922 she developed a fragrance that is still one of the most highly sold fragrances in the world: Chanel #5. She was orphaned a age six. Her early years are obscure but there were no wealthy men behind her when she opened a small millinery shop in Paris in 1913 and within a very short time, her comfortable clothing had made her the rage of post World War I Paris. At her height, she employed 3,500! She was described by Vogue as "a revolutionist, a non-conformist, a lone rebel who let women out of the prison of tight corsets. She led women to cut their hair in the 1920's, raise hemlines, stripped away trimmings and feathers, and produced a simplicity that freed women." Coco Chanel said in a 1954 interview, "There are too many men in this business and they don't know how to make clothes for women. All this fantastic pinching and puffing. How can a woman wear a dress that's cut so she can't lift up her arm to pick up a telephone?" One of the most influential of women's clothing in America.
1886 -The Christian Union was founded by Baptist clergyman Richard G. Spurling (1858-1935) in Monroe County, Tennessee. In 1923, this Pentecostal denomination changed its name to the Church of God. Headquartered today in Cleveland, Tennessee, its current membership is nearly 500,000.
1893- Frank J. Wisner, owner of Cripple Creek Brewing, served the first "Black Cow" root beer float in Cripple Creek, CO. Inspired by the moon-lit view of the snow-capped Cow Mountain which reminded him of vanilla ice cream floating on top of the pitch-black mountain, he added a scoop of ice cream to his Myers Avenue Red root beer and began serving it as the "Black Cow Mountain Ice Cream Root Beer Float." Kids loved it and short­ened the name to "Black Cow." Cripple Creek Brewing, now located in Warrenville, IL, celebrating its 107th anniversary, sells beverages based on the original formulas, including Myers Avenue Red root beer.lbartl64lS@aol.com.
Web: www.cripplecreekbrewing.com
1896---In the Klondike region of the Yukon, at Bonanza Creek (formerly known as Rabbit Creek), George Washington Carmack discovered gold August 16 or 17 ( it is considered the 16 as an anniversary date in Canada ). During the following year more than 30,000 people joined the gold rush to the area. Anniversary is celebrated as a holiday ( Discovery Day) in the Yukon, on nearest Monday.
1902-Birthday of Ogden Nash, American writer, best remembered for his humorous verse.
Born at Rye, NY, died May 19, 1971. " Undeniably brash/Was young Ogden Nash/ Whose notable verse/Was admirably terse/ And written with panache."
http://www.aenet.org/poems/ognash1.htm
1905-Birthday of drummer Tommy Benford, Charleston, WV. Died March 24,1994
1906-Birthday of trombone player/guitarist/arranger Eddie Durham, San Marcos, TX
Died March 6, 1967
http://www.tsha.utexas.edu/handbook/online/articles/view/DD/fduqk.html
http://www.umkc.edu/orgs/kcjazz/jazzfolk/durhe_00.htm
http://www.craftone.co.jp/solo_flight/guitarist/durham,e/discography.html
1907-Birthday of sax player Joe Rushton, Evanston, IL.
http://www.artistdirect.com/music/artist/bio/0,,487951,00.html?
artist=Joe+Rushton
1909 -- First edition of The Little Red Songbook published.
http://www.bloomington.in.us/~mitch/iww/lrs.html
1912- Jimmie Shields, one of the most popular Irish tenors in Canada during the 1930's, was born in St. Catharines, Ontario. Shields rose to further fame in the US from 1937 to 1941 when he appeared with the orchestras of Eddie Duchin and Morton Gould. He also appeared on several leading radio shows, and in 1939 had his own weekly program on NBC, "Enna-Jettick Melodies." Shields was a regular performer on the CBC from 1948 until his retirement in 1964.
1913-Birthday of Harry Mills, leader singer of the famed Mills Brothers, Piqua, OH
1915- the Boston Braves opened their new ballpark, Braves Field, with a 3—1 victory over the St. Louis Cardinals. The Braves called this park home through the 1952 season.
1915-Birthday of famed writer Ring Lardner, Jr., son of fabled baseball writer and humorist Ring Lardner. Lardner, Jr., was an Academy Award winning screenwriter ( Oscar for Woman of the Year; M*A*S*H) and he also wrote for television. He was a member of the Hollywood Ten, a group of film industry executives sent to federal prison in 1950 for their refusal to tell the House Un-American Activities Committee if they were members of the Communist Party. He served nine months, and was blacklisted for many years. Died at New York, NY. Oct 31,2000.
1918—Pianist Jimmy Rowles birthday
1921-Birthday of Gene Roddenberry, the creator of the popular TV series "Star Trek". Gene Roddenberry was born at El Paso, TX. Turning from his first career as an airline pilot to writing, he created one of the most successful TV science fiction series ever. The original series, which ended its run in 1969, lives on in reruns, and the " Star Trek: The Next Generation." Star Trek Deep Space Nine" and " Star Trek: Voyager" series have continuing popularity. Eight films also have been spawned from the original concept. Roddenberry died October 24, 1991 at Santa Monica, Ca.
1921- At the age of 34, Ty Cobb becomes the youngest player to reach 3000 hits when he singles of off Red Sox hurler Elmer Myers.
1927-Henry and Edsel Ford drove the fifteen millionth Model T off the assembly line at the Highland Park plant in Michigan, officially ending Model T production. Production in England ended on August 19; in Ireland on December 31. After revolutionizing the automobile market, sales of the Model T had started to falter due to its failure to keep up with the competition. Total world Model T production: 15,458,781.
1928- Canadian pop singer Norman Brooks was born in Montreal. He is best known for singing in the style of Al Jolson. Brooks played Jolson in the 1956 film "The Best Things in Life Are Free," and also starred in "The Magic of Jolson" on Broadway in 1975. His 1953 recording of "Hello Sunshine" was a substantial hit.
1934- Roberto Walker Clemente, Baseball Hall of Fame outfielder born at Carolina, Puerto Rico. Clemente, one of the game's best and most exciting outfielders, played his entire career with the Pittsburgh Pirates, lead­ing them to a World Series in 1971 and collecting 3,000 hits. While on a mission of mercy to deliver supplies to victims of a Nicaraguan earthquake, he perished in a plane crash. Inducted into the Hall of Fame in 1973 after the mandatory 5-year waiting period was waived. Died at San Juan, Puerto Rico, Dec 31, 1972.
1942- First offensive action in the Guadalcanal where J.F.Junkin, Army air pilot, shoots down a German flown aircraft ( allies of the Japanese ) in the Solomon Islands, after Carlson's Raiders, a special guerrilla unit led by Lt. Col. Evans Fordyce Carlson, landed on Makin Island, at the northern end of the Gilbert Islands, with orders to destroy the radio station on the island. In 40 hours, every Japanese member of a force of 350 was killed, 1000 gallons of gasoline were set aflame, and the island was rendered militarily useless.
1943- singer Billy J. Kramer, whose real name is William Ashton, was born in Bootle, England. It was Beatles' manager Brian Epstein who brought Kramer together with a Manchester band, the Dakotas, and introduced them to the songs of John Lennon and Paul McCartney. Billy J. Kramer and the Dakotas had their first hit in 1963 with Lennon and McCartney's "Do You Want to Know a Secret." Kramer's other chart records included "Little Children" and "Trains and Boats and Planes." Kramer and the Dakotas parted company in 1966, with Kramer turning to performing in small English clubs.
1944--NAKAE, MASATO Medal of Honor Private Masato Nakae distinguished himself by extraordinary heroism in action on 19 August 1944, near Pisa, Italy. When his submachine gun was damaged by a shell fragment during a fierce attack by a superior enemy force, Private Nakae quickly picked up his wounded comrade's M-1 rifle and fired rifle grenades at the steadily advancing enemy. As the hostile force continued to close in on his position, Private Nakae threw six grenades and forced them to withdraw. During a concentrated enemy mortar barrage that preceded the next assault by the enemy force, a mortar shell fragment seriously wounded Private Nakae. Despite his injury, he refused to surrender his position and continued firing at the advancing enemy. By inflicting heavy casualties on the enemy force, he finally succeeded in breaking up the attack and caused the enemy to withdraw. Private Nakae's extraordinary heroism and devotion to duty are in keeping with the highest traditions of military service and reflect great credit on him, his unit, and the United States Army.
1946- William Jefferson Clinton, The 42nd US President (1993—2001 ), born at Hope, AR. Re-elected to a second term in 1996; left in disgrace due to lying and having an affair with one of his young interns; however, remained popular with those who forgave him. His autobiography was read by over a million people. Accordingly, he appointed more women to important government posts than all the presidents in history combined. There is no controversy that he liked women.
1946-Woody Herman Band, directed by Igor Stravinsky, records his" Ebony Concerto, " Los Angeles.
1946-Nat King Cole records " For Sentimental Reasons," Capital 304.
1950-ABC-TV airs the first children's shows.
( bottom of: http://memory.loc.gov/ammem/today/aug19.html )
1954---Top Hits
Sh-Boom - The Crewcuts
The Little Shoemaker - The Gaylords
Hey There - Rosemary Clooney
I Don't Hurt Anymore - Hank Snow
1954-Ralph J. Bunche, diplomat and first Black winner of Nobel Peace Prize, named undersecretary of the United Nations.
1957-New York Giants vote to move their franchise to San Francisco in 1958.
1958-The production of the elegant Packard line came to a halt on this day. Studebaker-Packard attributed the decision to lagging luxury car sales, but many Packard fans were disgruntled by the decision, which came shortly after Packard's acquisition of Studebaker. Many wondered why Packard, with its reputation for high-quality cars and knowledgeable management, would buy the debt-ridden Studebaker Company. Studebaker management assumed the company reins after the merger, not Packard. It was common to call the new car a "stupid-baker."
1962---Top Hits
Breaking Up is Hard to Do - Neil Sedaka
The Loco-Motion - Little Eva
You Don't Know Me - Ray Charles
Wolverton Mountain - Claude King
1962- Homer Blancos plays the finest round in golf, shooting a 55.
1962-Peter, Paul and Mary released their first US Top 10 hit, "If I Had a Hammer".
1963-National Association of the Advancement of Colored People Youth Council begins sit-ins at lunch counters in Oklahoma City, Oklahoma.
1964- The Beatles opened their first US tour at the Cow Palace in San Francisco. Others to cross the stage include Jackie DeShannon and the Righteous Brothers.
1967-The Beatles' "All You Need Is Love" hits #1 the pop charts. On the same day, Ringo Starr and his wife Maureen have a baby boy named Jason.
1967-PLESS, STEPHEN W. Rank and organization: Major (then Capt.), U.S. Marine Corps, VMD-6, Mag-36, 1st Marine Aircraft Wing. Place and date: Near Quang Nai, Republic of Vietnam, 19 August 1967. Entered service at: Atlanta, Ga. Born: 6 September 1939, Newman, Ga. Citation: For conspicuous gallantry and intrepidity at the risk of his life above and beyond the call of duty while serving as a helicopter gunship pilot attached to Marine Observation Squadron 6 in action against enemy forces. During an escort mission Maj. Pless monitored an emergency call that 4 American soldiers stranded on a nearby beach were being overwhelmed by a large Viet Cong force. Maj. Pless flew to the scene and found 30 to 50 enemy soldiers in the open. Some of the enemy were bayoneting and beating the downed Americans. Maj. Pless displayed exceptional airmanship as he launched a devastating attack against the enemy force, killing or wounding many of the enemy and driving the remainder back into a treeline. His rocket and machinegun attacks were made at such low levels that the aircraft flew through debris created by explosions from its rockets. Seeing 1 of the wounded soldiers gesture for assistance, he maneuvered his helicopter into a position between the wounded men and the enemy, providing a shield which permitted his crew to retrieve the wounded. During the rescue the enemy directed intense fire at the helicopter and rushed the aircraft again and again, closing to within a few feet before being beaten back. When the wounded men were aboard, Maj. Pless maneuvered the helicopter out to sea. Before it became safely airborne, the overloaded aircraft settled 4 times into the water. Displaying superb airmanship, he finally got the helicopter aloft. Major Pless' extraordinary heroism coupled with his outstanding flying skill prevented the annihilation of the tiny force. His courageous actions reflect great credit upon himself and uphold the highest traditions of the Marine Corps and the U.S. Naval Service.
1968-After 58 episodes, the final Monkees TV show airs on NBC. Since the its initial run, almost every major cable network has aired re-runs of the show, including a popular stint on CBS from 1969-1972
1969-Trumpeter Miles Davis began recording sessions in New York for what would eventually become the ground-breaking jazz-rock fusion album "Br*tches Brew." Among the musicians taking part were Chick Corea, Wayne Shorter and Joe Zawinul. There were no rehearsals and Davis gave the musicians only minimal directions.
1969 - 'Never say die' Camille let loose a cloudburst in Virginia resulting in flash floods and landslides which killed 151 persons and cause 140 million dollars damage. Massies Hill VA received 27 inches of rain
1970---Top Hits
(They Long to Be) Close to You - Carpenters
Make It with You - Bread
Spill the Wine - Eric Burdon & War
Don't Keep Me Hangin' On - Sonny James
1972 - NBC-TV presented "The Midnight Special" for the first time. John Denver was the host for the first show. Wolfman Jack was the show's announcer. "The Midnight Special" proved to be a ratings success.
1976-The Republican National Convention nominates President Gerald Ford for reelection in a narrow victory over former governor Ronald Reagan of California. Senator Robert J. Dole of Kansas was nominated for the vice-presidency. November 2 James Earl "Jimmy" Carter, Jr. was elected president of the United States with Walter F. Mondale as vice-president. Electoral vote was 297 to Ford's 240. The popular vote was Carter, 40,828,929, Ford, 39,149,940. The Democrats kept a 61-38 Senate Majority and House majority of 292-143. The first thing he did after being sworn in office was to issue a presidential pardon to the nation's Vietnam draft resisters. He found problems with his own party controlled congress with a major setback regarding financial dealings of Bert Lance, director of the Office Management and budget, plus one of Carter's closest supports. Vernon Jordan of the National Urban League charged the administration with not doing enough to reduce unemployment among blacks, inflation plague the economy and the most serious problem he had was the continuing hostage crisis. November 4, 1980 Ronald Reagan received 489 electoral votes to Carter's 49, and the popular vote was Reagan 42,797,153; Carter 34,434,100; John Anderson, independent candidate, 5,533,927. The Republicans picked up 12 senate seats for a 53-46 majority, with one independent seat. In the House, the Democrats lost 33 seats but kept a majority of 242-192, with one seat going to an independent.
1977- Fleetwood Mac's reunion album "The Dance" is released. The disc was taken from two shows that were recorded live at a Warner Brothers soundstage a few months earlier.
1978---Top Hits
Three Times a Lady - Commodores
Grease - Frankie Valli
Miss You - The Rolling Stones
Talking in Your Sleep - Crystal Gayle
1978-Alicia Bridges enters the soul chart with "I Love the Nightlife." Though the single will only reach as high as #31 in its seventeen weeks on the chart, the song's title will become a disco-era catch-phrase.
1980- Christopher Cross comes from nowhere and has one of the biggest hits of the year off his debut album which goes platinum on this date. He has three top fifteen hits, including the Number One, "Sailing." He will take home five Grammies in February
1984 Lee Trevino wins the PGA
1986---Top Hits
Papa Don't Preach - Madonna
Higher Love - Steve Winwood
Venus - Bananarama
Your the Last Thing I Needed Tonight - John Schneider
1986 - The temperature at San Antonio, TX, soared to an all-time record high of 108 degrees
1987 - It was on this day that consumer reporter David Horowitz was held at gunpoint on camera. During a KNBC-TV newscast in Burbank, CA, Horowitz was forced to read the assailant's rambling note. The news director took the program off the air until police could get the gunman off the set. Horowitz was unharmed.
1988 - Raleigh, NC, reported a record hot temperature reading of 103 degrees. Afternoon thunderstorms in Oklahoma produced wind gusts to 75 mph in southern Pittsburgh County. Thunderstorms in Indiana produced 4.50 inches of rain at Morgantown
1990- White Sox Bobby Thigpen records his 40th save as the Chicago White Sox beat the Rangers, 4-2. He becomes the only eighth reliever to reach this milestone in major league history.
1991 - Hurricane Bob was located 30-35 miles east of Cape Hatteras NC, and was at its peak intensity of 115 mph. Damage from Bob was estimated at $1.5 billion, making it the 15th most costly hurricane in U.S. History. A total of 18 people died in the storm: six in Connecticut, three in both New York and Maine, two in both Nova Scotia and New Hampshire, and one in both North and South Carolina.
1992 -When Mariner second baseman Bret Boone, the grandson of Ray Boone (1948-60) and son of Bob Boone (1972-90) makes a start against the Orioles, he becomes part of the first three-generation family to play in the major leagues.
1992-- IBM and Sears, Roebuck & Co. announce they are working together to create a voice-and-data network service called "Advantis." The two companies had already been working together since the mid-1980s to create the online service Prodigy. With their entry into Internet provider services, the companies expected to generate at least $1 billion a year in revenue.
--------------------------------------------------------------

Baseball Poem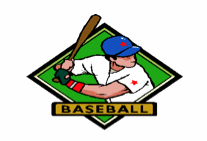 Rainbow Slugger
by Tim Peeler


The people that "love" you
Whip your butt raw,
Drop you head first
Into a locked-closet weekend.
You will grow up
To play mailbox baseball,
You will apply the geometry of your schooling,
See the flat plane,
The simple dimension of your swing,
A hand flies at the face of your dream,
Your home plate points toward hell,
The extended angles climb
Toward the misty heights of a rainbow.
The rainbow on the side of a mailbox
Explodes in chips of pastel paint
As you connect so perfectly,
A cannon blast against a siren
Against the black hide of the night.
--------------------------------------------------------------

SuDoku
The object is to insert the numbers in the boxes to satisfy only one condition: each row, column and 3x3 box must contain the digits 1 through 9 exactly once. What could be simpler?
http://leasingnews.org/Soduku/soduko-main.htm
--------------------------------------------------------------

Daily Puzzle
How to play:
http://www.setgame.com/set/puzzle_frame.htm
Refresh for current date:
http://www.setgame.com/set/puzzle_frame.htm
--------------------------------------------------------------


http://www.gasbuddy.com/
http://www.gasbuddy.com/GB_Map_Gas_Prices.aspx
http://www.gasbuddy.com/GB_Mobile_Instructions.aspx
--------------------------------------------------------------

Weather
See USA map, click to specific area, no commercials
--------------------------------------------------------------

Traffic Live---
Real Time Traffic Information
You can save up to 20 different routes and check them out with one click,
or type in a new route to learn the traffic live
--------------------------------