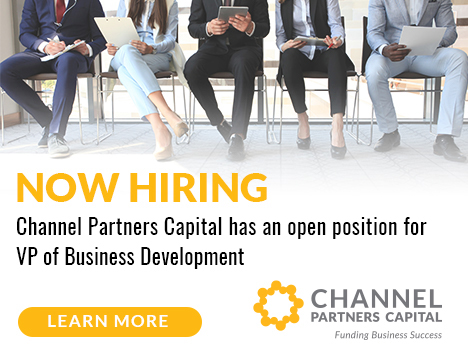 Friday, December 4, 2020


Today's Leasing News Headlines

U.S. Billionaires Gained $1 Trillion Since the Pandemic Started
Change in the wealth of U.S. billionaires since beginning of pandemic
New Hires/Promotions in the Leasing Business
and Related Industries
Leasing Industry Ads
---Help Wanted
Now is the time to book Scott Wheeler, CLFP
for your Year-End Sales Meeting
El Pollo Loco Unveils Evolved Concept
to Compete in COVID-19 World
Massachusetts Reaches $1-Billion Milestone
in Marijuana Sales
Office Return Stalls in the U.S.
Percent of U.S. Workers Returning to Office in 2020
Balboa Capital to Host Free "Broker Success" Webinar
for Third-Party Originators - December 15, 2pm EST
Oscar Hopefuls: City Hall/The Life Ahead
The Nest/Nomadland/Sound of Metal
Streaming Options to Choose by Fernando Croce
Retriever/Mix
Seattle, Washington Adopt-a-Dog
News Briefs---
Arlington National Cemetery announces
Wreaths Across America event update
Tom McClintock compares COVID 'lockdown
left' restrictions to Salem witch trials
COVID-19 breaking point: Northern California hospitals,
ICUs filling up with virus patients
Indoor Services Pastor dies a week after he's hospitalized
with COVID, California megachurch says
Ant's credit unit contributed close to 40% group's revenue
for first half of the year--China tells Ant to Expect Scrutiny credit biz
Warner Bros. Smashes Box Office Windows
Will Send Entire 2021 Slate to HBO Max and Theaters
You May have Missed---
2021: Prepare for a Seller's Market
Home prices look like they will continue to rise in 2021

Broker/Funder/Industry Lists | Features (wrilter's columns)
Top Ten Stories Chosen by Readers | Top Stories last six months
www.leasingcomplaints.com (Be Careful of Doing Business)
www.evergreenleasingnews.org
Leasing News Icon for Android Mobile Device
Sports Brief----
California Nuts Brief---
"Gimme that Wine"
This Day in History
SuDoku
Daily Puzzle
GasBuddy
Weather, USA or specific area
Traffic Live----
######## surrounding the article denotes it is a "press release," it was not written by Leasing News nor has the information been verified. The source noted. When an article is signed by the writer, it is considered a "byline." It reflects the opinion and research of the writer.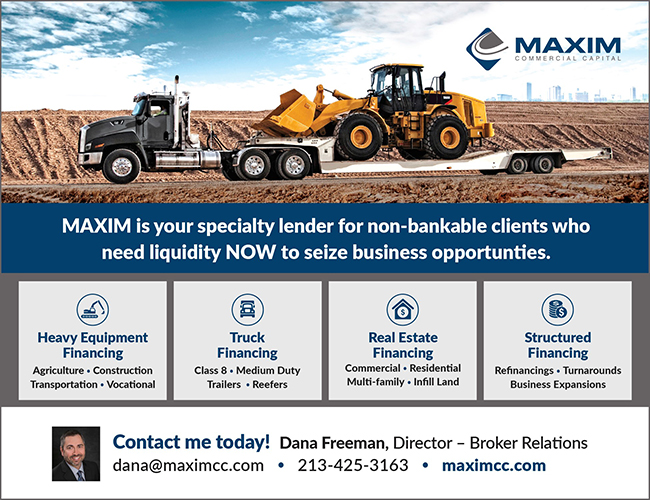 [headlines]
--------------------------------------------------------------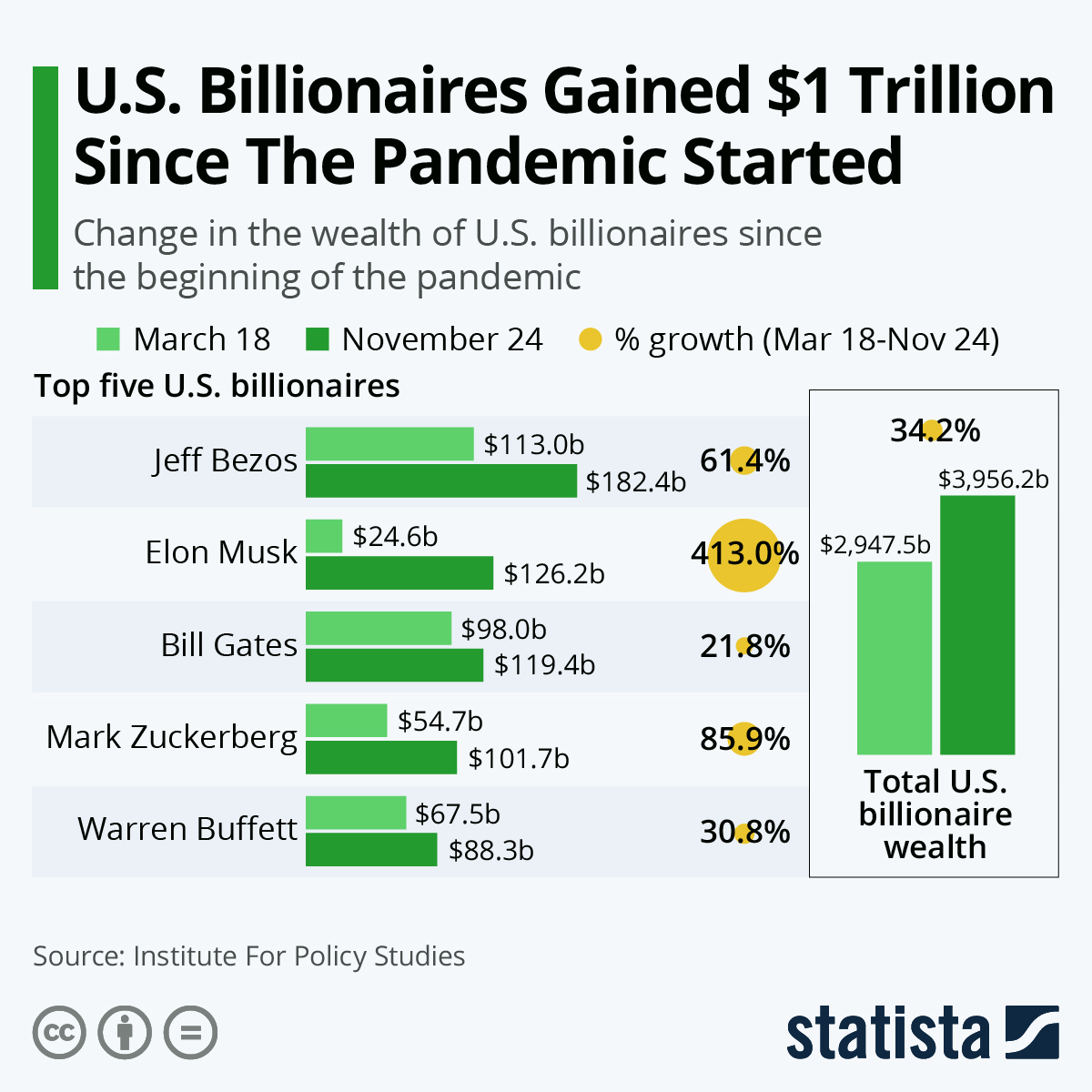 American billionaires haven't been just immune to the pandemic, they have been thriving in it, drastically increasing their collective wealth. An analysis by Chuck Collins at the Institute for Policy Studies found that American billionaires have seen their wealth grow by $1 trillion since March of this year - more than 34 percent. That was not the case during the 2008 financial crisis when it took Forbes' 400 richest people three years to recoup their losses from the Great Recession. Collins' findings highlight a wealth gain by a mere 650 individuals that seems obscene at a time when nearly 7 million Americans are at risk of eviction when moratoriums expire at the end of the year.
There are 650 billionaires on the list, of which 47 are new arrivals with 11 dropping out due to death or financial decline. There were numerous impressive financial gains among notable billionaires on the list with Jeff Bezos growing his fortune by $69.4 billion between March 17 and November 24. The Amazon boss and richest man on the planet is now worth $182.4 billion. The most impressive gain on the list was recorded by Tesla and SpaceX CEO Elon Musk who has seen his fortune experience a meteoric rise. In the above period, his wealth surged a whopping 414 percent, climbing from "just" $24.6 billion to $126.2 billion, making him the world's second richest man after Bezos.
Illustrating the gulf in financial inequality in the U.S. today, the analysis states that U.S. billionaires own $4 trillion, 3.5 percent of all privately held wealth in the country. Billionaire wealth is now twice the amount of wealth held by the bottom 50 percent of all American households combined, approximately 160 million people.
By Niall McCarthy, Statista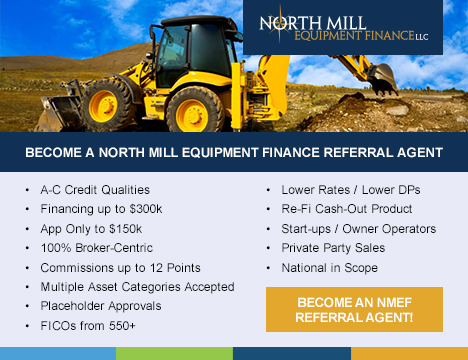 [headlines]
--------------------------------------------------------------

New Hires/Promotions in the Leasing Business
and Related Industries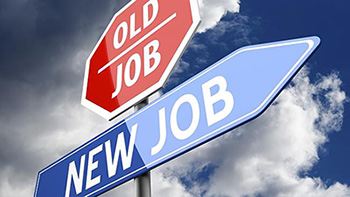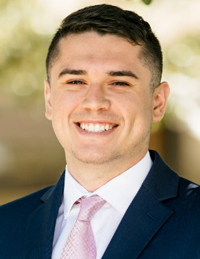 Dante Bush was hired as Universal Banker, Synovus, Columbus, Georgia. He is located in Tampa, Florida. Previously, he was Senior Representative, Inside Sales, EVO Payments, Inc. (March, 2020 - May, 2020). He joined Regents Capital Corporation, August, 2018, as Account Executive; promoted January, 2018, Senior Account Executive; Student Fundraiser, Ruffalo Noel Levitz (July, 2017 - September, 2017); Call Center Representative, Prime Equity Mortgage (May, 2015 - August, 2015). Volunteer: Fundraising Volunteer, Dance Marathon at Florida State University (February, 2015 - Present). Assistant Chair, Nu Delta Chapter of Chi Phi Relay for Life Team, Relay for life Florida State University (April, 2015 - Present). Community Service Volunteer, Habitat for Humanity (April, 2013 - April, 2014). Education: Florida State University, bachelor's degree, Finance, General (2014 - 2018). Activities and Societies: Dean's List, Chi Phi Fraternity, Economics Club. Damien High School. Activities and Societies: Dean's List, Swim Team Captain. https://www.linkedin.com/in/dante-bush-ab7b19108/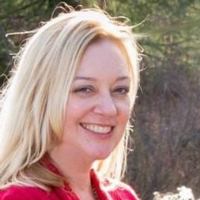 Kim Cannon was hired as Senior Business Development Account Manager, NewLane Finance, Philadelphia, Pennsylvania. Previously, she was Senior Business Development Manager, Marlin Capital Solutions (April, 2015 - November, 2020); Business Development Manager Navitas Lease Corp. (September 2013 - April, 2015); Team Lead, Marlin Business Services Corp. (August, 2010 - August, 2013); Senior Account Manager, CitiCapital (1994 - 2002); Account Executive, Copelco (1992 - 1997). Education: Rowan University. https://www.linkedin.com/in/kim-cannon-77152310/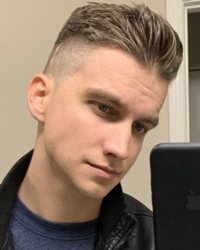 Nathan Cannon was promoted to Vice President, Finance, TopMark Funding, Roseville, California. "Nathan's promotion is indicative of TopMark's commitment to increasing its role and impact in the Commercial Vehicle Finance space" said Dan Summers, Co-Founder of TopMark Funding, LLC. "Nathan is one of the most talented and astute professionals I have had the pleasure of working with. He has a deep understanding of the organization and he is bringing a lot to the table in his new role." He joined the firm February, 2018, as Director of Marketing; promoted January, 2020, Director of Technology. Previously, he was at Go Capital USA, joining as Portfolio Management Lease Specialist, July, 2015; promoted January, 2016, Portfolio Management Specialist Supervisor; promoted January, 2017, Vice President of Portfolio Management; promoted January, 2018, Vice President of Finance. Education: Media Tech Institute, Irving. Audio Engineering and Musical Production (2010 -2011).
https://www.linkedin.com/in/nathan-cannon-929411170/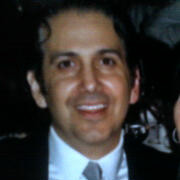 Robert Cortes was named President of Travelers Financial Group (TFG), Burnaby, British Columbia, Canada. He joined the firm 2005 as Chief Operating Officer of Travelers Commercial Equipment Aircraft and Automotive Groups; promoted Chief Executive Office of the company 2017. Previously, he was Vice President and GM, De Lage Landen. https://www.linkedin.com/in/roberto-cortese-27034412/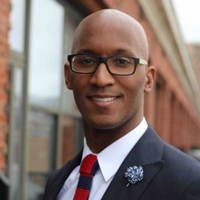 Adam Moss was hired as National Marketing Manager, Bank of America. He is located in Pittsburgh, Pennsylvania. "(He) will oversee a team of business development officers who provide asset-based solutions and banking products to large and middle market companies, intermediates and financial sponsors across the U.S. and Europe." Previously, he was ABL Loan Sales and Distribution, PNC Capital Markets, LLC (August, 2018 - October, 2020). He joined PNC, June, 2004, as Audit Manager; promoted November, 2010, Relationship Manager. Intern. Bayer (May, 2002 - December, 2004). Licenses: Series 63, FINRA (Financial Industry Regulator Authority). Series 7, FINRA (Financial Industry Regulatory Authority). Series 79, FINRA (Financial Industry Regulatory Authority). Education: University of Notre Dame, Mendoza College of Business, Master of Business Administration (MBA). (2017 - 2018). Slippery Rock University of Pennsylvania. B.S., Finance with Minor in Business Administration (2001 - 2005). Activities and Societies: Member of the Football Team. https://www.linkedin.com/in/adamsmoss/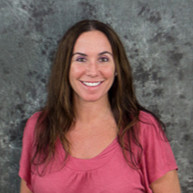 Laura Noblin was hired as Senior Funder, TopMark Funding, Roseville, California. She is located in the Dallas - Fort Worth Metroplex. Previously, she was at Centra Funding, starting May, 2017, Syndication Manager; promoted March 2018, Operations and Syndication Manager; President, LaLALand, LLC (2016 - 2017); Documentation Specialist, Equify, LLC (2014 - 2016); Executive Assistant, Diversified Pure Chem (2013 - 2014); Documentation Manager, TEA Funding Solutions (2012 - 2013); Finance and Operations Manager, Blue Star Capital (2006 - 2012); Senior Lease Administrator, CapitalWerks, LLC (2000 - 2006); Marketing Communication Administrator, Royal Body Care (1997 - 2000). Education: University of North Texas. Bachelor of Business Administration. BBA, Business Administration, Marketing (1996). https://www.linkedin.com/in/laura-noblin-96999b17b/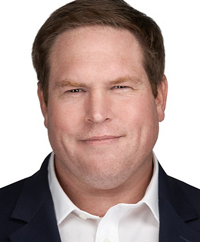 Adam Schoebel was hired as Vice President of Sales Vendor Finance First Business Bank, Madison, Wisconsin. He is located in Irvine, California. "Schoebel will expand First Business's presence in construction, healthcare and technology by establishing vendor programs with OEMs, resellers and distributors in the western United States." Previously, he was Vice President, Regional Sales Executive Equipment Finance, Pitney Bowes (December, 2019 - September 2020); Regional Sales Manager, Hitachi Capital America Vendor Services (February 2017 - January, 2020); Vice President of Sales, Nations Equipment Finance (May, 2014 - March, 2017); Account Executive, First National Capital Corporation (January, 2013 - May, 2014); Senior Account Executive, Partners Capital Group (2008 - 2013). Education: Fox Valley Technical College. Associate of Arts and Sciences, AAS, Marketing (2006). University of Wisconsin Oshkosh, Business Administration (2008). https://www.linkedin.com/in/adamschoebel/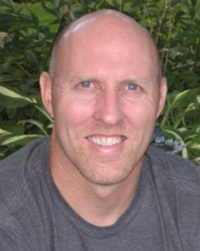 Shawn Smeins was promoted to Head of Business, Rural Banking, North America, at Rabo AgriFinance, Cedar Falls, Iowa. He joined the firm December, 1993, as Chief Operation Officer; promoted EVP, Head of Rural Banking, North America, 2004. Education: University of Northern Iowa, MBA, Business Management (1990 - 1992). Morningside College. BS, Business Administration and Economics (1986 - 1990). https://www.linkedin.com/in/shawn-smeins-rabo-ag-3a895639/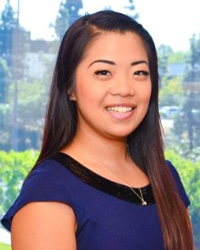 Cece Yao has returned to TopMark, Roseville, California. She is based in the Los Angeles Metropolitan Area "…to assist in the organization's growth of its operations team. Cece worked with TopMark during its initial start-up, previously serving as its Credit and Funding manager." She previously was Credit and Funding Manager from October, 2016 to December, 2017). "Our focus is on attracting and retaining top talent who have a passion for commercial vehicle finance and also add to the overall culture of our organization" said Evan Lang, Co-Founder and Managing Director of TopMark Funding, LLC. "As our focus continues to grow around TopMark's dealer and program offerings, we know that attracting talent with a deep expertise in equipment finance is a great way to provide best-in-class service to our Dealers, Customers and Sales Executives." Prior, she was at Go! Capital, joining the firm November, 2013 as Credit and Funding Specialist; promoted July, 2014, Credit Manager. She joined Strada Capital January, 2012, Office Coordinator; promoted March, 2012, Funding Manager Instructor, Kumon (February, 2008 - February, 2012). Education: UCI. Bachelor of Arts (B.A.) International Relations and Affairs (2007 - 2011).
https://www.linkedin.com/in/cece-yao-426bb538/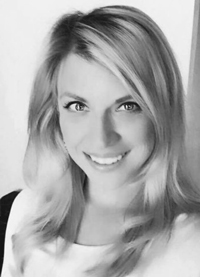 Megan Young was hired as Business Development Officer, International Financial Services, Libertyville, Illinois. She is located in Salt Lake City, Utah. Previously, she was National Account Manager, AvTech Capital (March, 2019 - September, 2020); National Account Executive, Onset Financial (January, 2018 - March, 2019); Recruiter, Marketing, Inside and Outside Sales 1 Solar (December, 2015 - August, 2018); Affiliate Manager, Recruiter, Marketing, Proactive Marketing (March, 2013 - My, 2015). Education: Weber State University (2004 - 2007). https://www.linkedin.com/in/megan-young-ifsc/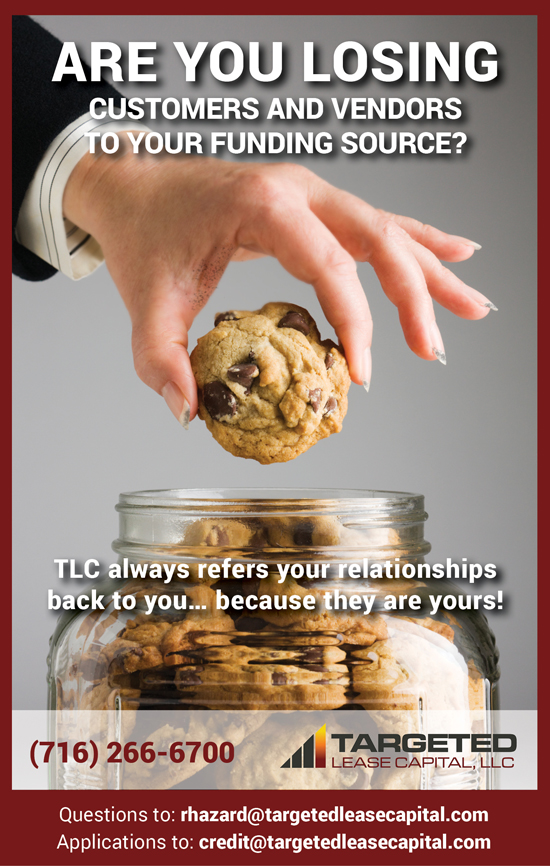 [headlines]
--------------------------------------------------------------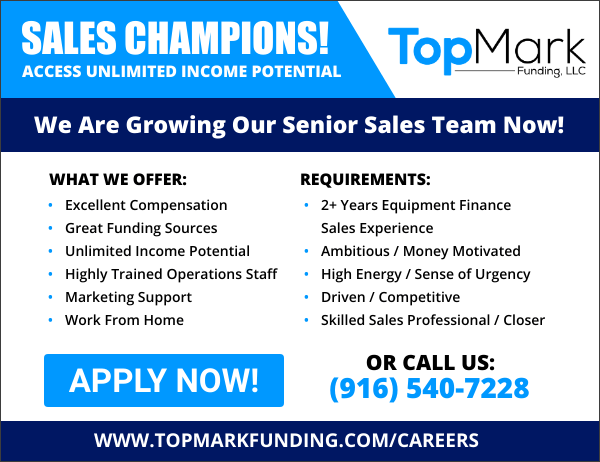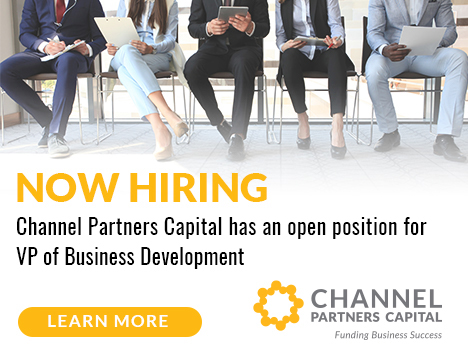 [headlines]
--------------------------------------------------------------
Now is the time to book Scott Wheeler, CLFP,
for your Year-End Sales Meeting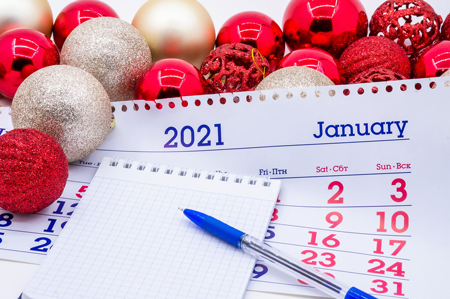 What is your Plan for 2021?
What will change?
How will you react?
No one could have predicted a year ago how 2020 would unfold. However, strong management teams had a plan entering the year and were able to adjust their tactics and goals in order to quickly pivot when COVIS-19 hit. The ultimate missions and visions do not necessarily need to change when there is a major disruption in the market. Strong corporate strategies withstand the test of time and major disruptions. However, tactics, plans, and goals must be altered to adjust for a major disruption.
Now, more than ever, participants in the commercial equipment leasing and finance industry need to create strong business plans for the coming year. The 2021 planning season needs to take on an added sense of seriousness and details. Budgets need to be well-thought-out. Now is the time to make sure that plans are well aligned with the mission, vision, and long-term strategy of the company. I am working with teams to create executable plans that will deliver results, no matter the challenges in the market.
Professionals have many lessons learned from the recent past; and they are establishing plans to move their companies forward. There are unlimited opportunities in the market for professionals and companies that have a plan to capture their fair share. I continue to be impressed with the discipline and commitment that the strongest teams have in creating innovative, realistic, and bold plans for 2021.
Management teams are using "real time" data to formulate plans based upon current conditions and predictive analytics. Teams are considering efficiencies and best practices to improve their bottom-line outcomes and attract the highest quality assets.
There are no shortcuts to success. There is no magical list that can be followed one through ten. The list is endless and top originators are willing to explore new paths, new actions, and new means to become successful.
Successful originators never exhaust their options; they overcome new challenges and forge forward. Top producers are willing to become the best by improving their own skills, taking personal responsibility, and delivering results.
Top performers will outlast the COVID-19 epidemic. They will perform well during the recovery. They are positioning themselves for future success.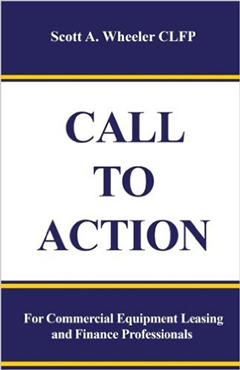 Order via Amazon: https://www.createspace.com/5355516

Scott A. Wheeler, CLFP
Wheeler Business Consulting
1314 Marquis Ct.
Fallston, Maryland 21047
Phone: 410 877 0428
Fax: 410 877 8161
Email: scott@wheelerbusinessconsulting.com
Web: www.wheelerbusinessconsulting.com

Sales Makes it Happen articles:
http://www.leasingnews.org/Legacy/index.htm

[headlines]
--------------------------------------------------------------
El Pollo Loco Unveils Evolved Concept
to Compete in COVID-19 World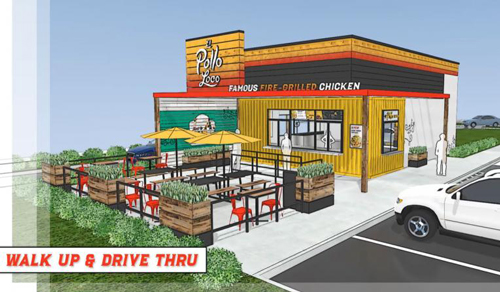 The Costa Mesa, California, chain El Pollo Loco Wednesday unveiled its "Restaurant of the Future" design, joining the ranks of some of the category's biggest chains, like McDonald's, Burger King, KFC, and Taco Bell, to do so in recent weeks, according to "QRSmagazine."
The new design is focused on catering to more off-premise orders via digital and contactless options, a channel that became more important this year with restrictions placed on in-restaurant dining due to the pandemic. Chipotle Mexican Grill Inc. (NYSE: CMG) of Newport Beach and Irvine-based Taco Bell Corp. earlier this year also announced plans for new designs catering to more mobile and takeout orders.
The restaurant has 478 locations, including 282 franchised.
El Pollo Loco dropped two versions Wednesday. One is fully focused on driving business off-premises and features a takeout window, dual drive thru, dedicated curbside pickup parking spaces, and patio seating. There's no indoor dining room.
The second touts a dual drive thru, dedicated curbside pickup parking spaces, but a "smaller-than-typical" dining room that opens up to a large patio through garage style doors.
One of two new designs scraps the dining room.
El Pollo Loco said the units are being built this quarter and will arrived next year. A version of the L.A. Mex restaurant formats will open December in the form of a remodel.
Some other features:
Retail as theater: The back of house where El Pollo Loco grills chicken will be fully on display through an enlarged window in the drive-thru lane. So customers can watch the food cooked and prepared while waiting in their cars.
Pick-up cubbies: Customers can opt to go fully contactless and get their mobile to-go orders from designated cubbies inside the restaurant.
GPS-enabled curbside: El Pollo Loco rewards members will have expanded access to GPS-enabled curbside pickup on the mobile app. When they arrive, restaurants will receive alerts to bring out the food as quickly as possible.
Outdoor seating: The extension will feature a covered patio.
Full QSR story:
https://www.qsrmagazine.com/design/el-pollo-loco-unveils-evolved-concept-compete-covid-world


[headlines]
--------------------------------------------------------------
Massachusetts Reaches $1-Billion Milestone
in Marijuana Sales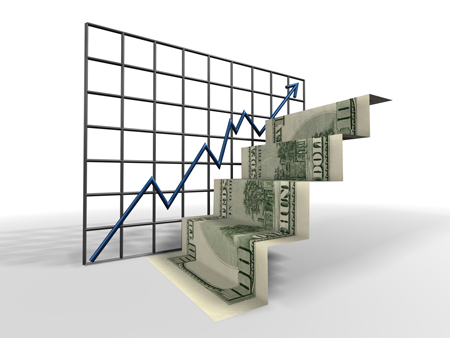 Despite the life-changing events of 2020, the U.S. cannabis industry has remained relatively stable. When the coronavirus pandemic broke out, several industries essentially shut down while others limped on with ever-dwindling revenues, resulting in the worst financial crisis the United States has seen since the Great Depression. One of the few industries deemed "essential," the relatively young marijuana industry continued operating in spite of the lockdown orders and consistently broke sales records month over month.
Cannabis sales in Massachusetts have officially surpassed $1 billion since the recreational cannabis market was launched two years ago on Nov. 20, 2018, says the state Cannabis Control Commission. This is despite the fact that Gov. Charlie Baker temporarily shut down the state's recreational cannabis industry back in March for a couple of months to prevent out-of-state shoppers from coming into the state. Many pushed the theory that the marijuana industry is "recession proof," and this year the sector has more than proved its resilience, bringing in millions of dollars of much-needed revenue as state coffers ran low.
As of Oct. 30, more than $1 billion in cannabis sales had been logged by 80 cannabis retailers, reports the state seed-to-sale tracking system. According to Shaleen Title, a commissioner on the Massachusetts Cannabis Control board (CCC), cannabis has been a significant source of revenue for both state and local governments in the midst of COVID-19. She notes that while several other states have dedicated a portion of cannabis tax revenue to social equity programs for those most harmed by the war on drugs, Massachusetts has not.
Source: CannabisNewsWire

[headlines]
--------------------------------------------------------------
Millions of workers in the U.S. continue to stay home and conduct business remotely. With COVID-19 cases and hospitalizations still at unprecedented levels, many companies aren't expecting to fully fill their office space until spring of next year. New data shows how a small increase in workers returning to the office in September and October has stalled in the country.
In data collected by Kastle Systems, the percentage of U.S. workers working in the office fell back to a low of roughly 18 percent in November. That's the lowest it's been since the pandemic began and businesses pushed to all-remote work in March and April. Throughout the summer and early fall, some businesses were partially reopening their office space and inching back to a potential full return. However, with another huge wave of coronavirus cases emerging during the fall, the consensus seems to be to scale back and wait until a total return to the office can be completed.
The arrival of several effective vaccines by the end of the year is giving companies hope that a return to normal office attendance can occur sometime at the beginning of 2021. However, some large corporations, like Microsoft, Facebook and Nielson, are making plans to permanently keep many positions remote regardless of whether offices are deemed safe again. It remains to be seen what the psychological effects of working from home for several months will have on the U.S. workforce. While many will be thrilled to experience the camaraderie and normality of being back in the office, others will undoubtedly have a new affection for a work-from-home routine that's eliminated commute times and reduced work-related stress.
By Willem Roper, Editor, Statista


[headlines]
--------------------------------------------------------------
##### Press Release ############################
Balboa Capital to Host Free "Broker Success" Webinar
for Third-Party Originators December 15 2pm EST

Leading direct lender to host webinar on how brokers can achieve growth and increase profits.
COSTA MESA, Calif., -- Balboa Capital, a leading direct lender that specializes in equipment financing and small business loans, will host a free 30-minute live webinar on Tuesday, December 15 at 2 p.m. EST to explain how third-party originators can grow their businesses quickly and profitably. The webinar, titled "Broker Success," will provide participants with an overview of Balboa Capital's broker program and the company's technology-based lending platform. In addition, the webinar will cover Balboa Capital's processes and borrowing requirements relating to equipment financing and working capital loan transactions.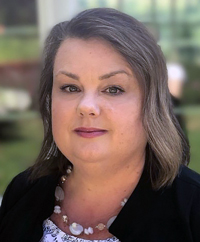 Vicki Shimkus, CLFP, Broker Relationship Manager at Balboa Capital, said, "We invite interested brokers in the equipment loan and working capital loan sectors to attend our free webinar to learn how they can work more efficiently, spend more time on closing deals, and earn generous commissions in exchange for each customer they refer," said.
Ms. Shimkus will lead the webinar and be joined by Matthew Lent, Manager of Ancillary Products/Working Capital at Balboa Capital.
To register for Balboa Capital's free "Broker Success" webinar, please visit this link on the company's website: https://www.balboacapital.com/broker-webinar/.
About Balboa Capital
Balboa Capital is a technology-driven financing company that provides business owners with fast, hassle-free solutions to fuel their growth and success. The company specializes in small business loans, equipment financing, commercial financing, equipment vendor financing, and franchise financing. Balboa Capital developed an intuitive online platform that simplifies the entire financing process. Calculators provide instant estimates, applications can be completed and submitted in a matter of minutes, and sophisticated credit scoring technology provides instant decisions. To learn more, visit https://www.balboacapital.com.
### Press Release ############################
[headlines]
--------------------------------------------------------------
Fernando Croce Reviews
Watch at Home
Prestige season continues as several Oscar hopefuls become available, from documentaries to acclaimed dramas. Check out your streaming options for these exceptional releases.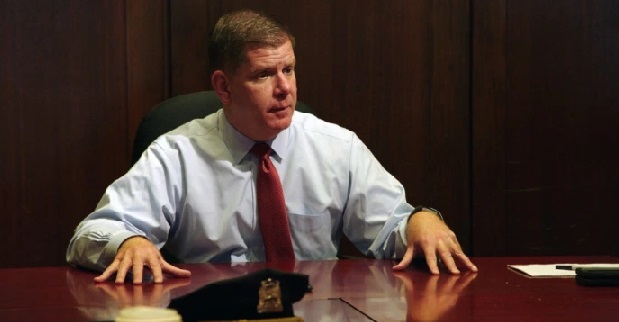 City Hall (Zipporah Films): An outstanding documentarian for over fifty years, Frederick Wiseman turns his complex, comprehensive and compassionate gaze to local politics in this engrossing chronicle of the people and issues of Boston's city hall. Over the course of four and a half hours, we witness the processes that rarely take center stage, from permits to budgets to waste disposal and the logistics of baseball parades. Though the subject sounds dry and the running time daunting, the picture is never less than engaging thanks to the filmmaker's interest in the human lives behind the institutions. Following Mayor Marty Walsh, Wiseman showcases the sprawling work that goes into a competent government, offering a number ofminiature, real-life dramas. The intricate and generous portrait that emerges makes for bracing viewing.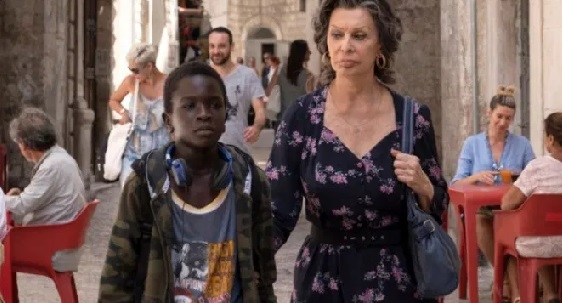 The Life Ahead (Netflix): After a decade-long absence from the screen, legendary Italian actress Sophia Loren lends her grandpresence to this classy tear-jerking drama, directed by her son Eduardo Ponti. Loren stars as Madame Rosa, a Holocaust survivor who has turned her apartment into a home for the illegitimate children of prostitutes. Her friend, a doctor (Renato Carpentieri), asks her to take in a 12-year-old Senegalese orphan named Momo (Ibrahima Gueye), the same boy who had snatched her purse. Though at her first reluctant, Madame Rosa gradually develops a deep bond with the urchin, leading her to search for the boy's father. Despite the grimness of the story, the film maintains a warm touch throughout, helped hugelyby the marvelous earthiness and humor that long made Loren a superstar. With subtitles.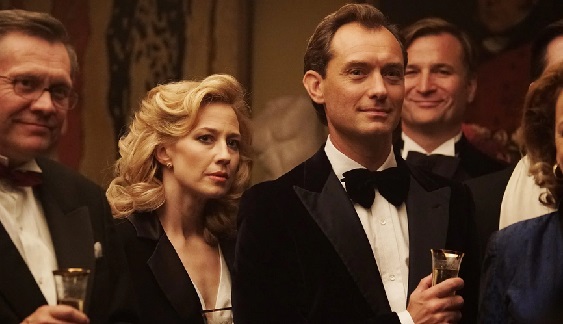 The Nest (IFC Films): After establishing his talent for psychological unease in "Martha Marcy May Marlene," director Sean Durkin returns to the big screen with this powerful, unsettling story of culture shock. Set in a cavernous, gloomy mansion during the 1980s, it follows the O'Hara family as they move from America to Surrey, England, led by patriarch Rory (Jude Law). While the ambitious Rory returns to his homeland for a new job, his wife Allison (Carrie Coon) and their teenaged children (Oona Roche, Charlie Shotwell) experience a gradually escalating form of dislocation. Highlighting the ample spaces that physically and emotionally separate the protagonists, Durkin skillfully turns the mansion itself into a character. Aided by subtle performances by Law and Coon, this is a somber drama that often plays like a horror movie.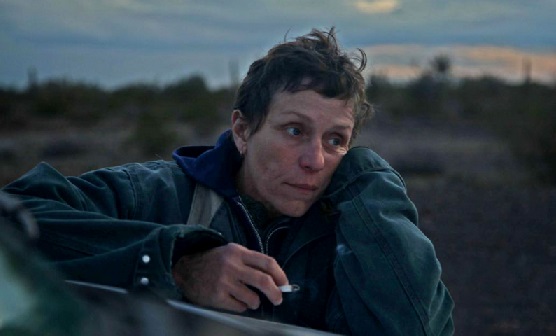 Nomadland (Searchlight Pictures): Oscar-winning actress Frances McDormand gives another outstanding performance in this stirring drama, directed by the talentedChloe Zhao ("The Rider"). McDormand plays Fern, a widowed Nevada teacher who hits the road after losing her home during a recession. Packing her belonging into a dilapidated van, she comes in contact with a variety of fellow wanderers—many of whom are played by real-life nomads, further expressing Zhao's interest in mixing fiction and documentary. Along the way she meets Dave (David Strathairn), an affable tramp who develops a shy crush on her. With its eye for spacious, lyrical landscapes and gentle focus on outcasts leading a hardscrabble life, the film harks back to 1970s American classics, with a glow all of its own thanks to McDormand's fierce warmth.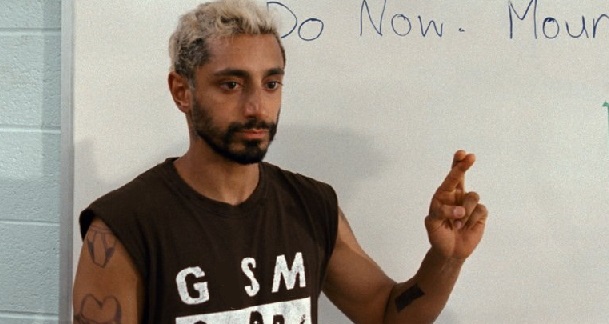 Sound of Metal (Amazon Studios): Screenwriter Darius Marder ("The Place Beyond the Pines") makes an impressive directorial debut with this absorbing drama about loss, change, and transcendence. Riz Ahmed delivers a beautifully unsentimental performance as Ruben Stone, a heavy-metal drummer traveling with his singer girlfriend, Lou (Olivia Cooke). When he develops sudden problems with his hearing, however, he's unable to keep up with the band and reluctantly looks for support with a local community for the deaf. There he meets a seasoned counselor named Joe (Paul Raci), who tries to help Ruben despite his anger at his situation. Suspended between familiar and newfound cultures, Ruben more than ever becomes obsessed with finding his place in the world. Patient yet immersive, Marder's film assuredly fuses imagery and sound with deeply poignant and rewarding result
[headlines]
--------------------------------------------------------------
Retriever/Mix
Seattle, Washington Adopt-a-Dog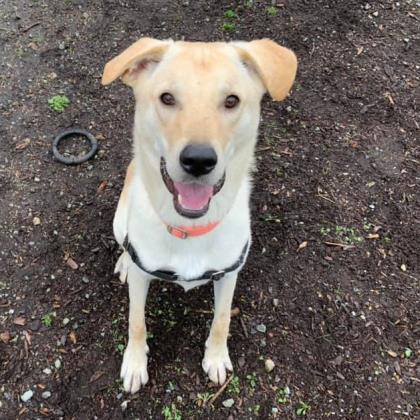 Bailey

ID# 45894569
Male
1 year, 1 month
Large
Color: Beige
Neutered
Declawed: No
Site: Seattle Animal Shelter
Location: Dog Kennels
Meet Bailey! He's a spirited one year old with more energy than he knows what to do with. He would greatly benefit from a home with a fenced yard, and plenty of exercise. He can be a bit nervous if strangers approach him on walks, but he is a quick learner and would excel with further training. He has done well with other dogs in a boarding facility and may be okay with another dog in the home. Cats however are not going to mesh with his style, and he did not respect the boundaries of the cats in his prior home.
Bailey is currently hanging out at the shelter while waiting for a foster home. See instructions below on how to send in an application to come meet him.
Seattle Animal Shelter
2061 15th Ave W, Seattle, WA, 98119
Phone: (206) 386-7387 (PETS)
http://www.seattle.gov/animal-shelter/find-an-animal/adopt#dogs
[headlines]
--------------------------------------------------------------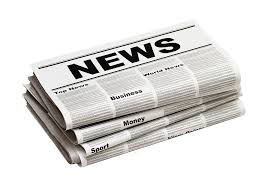 News Briefs---
Arlington National Cemetery announces
Wreaths Across America event update
https://www.aerotechnews.com/blog/2020/12/01/arlington-national-cemetery-announces-wreaths-across-america-event-update/
Tom McClintock compares COVID 'lockdown
left' restrictions to Salem witch trials
https://www.sacbee.com/news/politics-government/article247581120.html?ac_cid=DM336387&ac_bid=-1253516310
COVID-19 breaking point: Northern California hospitals,
ICUs filling up with virus patients
https://www.sacbee.com/news/coronavirus/article247506665.html?ac_cid=DM335232&ac_bid=-1272149444
Indoor Services Pastor dies a week after he's hospitalized
with COVID, California megachurch says
https://www.sacbee.com/news/coronavirus/article247580730.html#storylink=moresection
Ant's credit unit contributed close to 40% group's revenue
for first half of the year--China tells Ant to Expect Scrutiny credit biz
https://www.reuters.com/article/ant-group-ipo-china-regulator/china-tells-ant-to-expect-scrutiny-of-credit-business-ahead-of-record-listing-sources-idUSL8N2HP0RL
Warner Bros. Smashes Box Office Windows
Will Send Entire 2021 Slate to HBO Max and Theaters
https://www.hollywoodreporter.com/news/warner-bros-smashes-box-office-windows-will-send-2021-slate-to-hbo-max-and-theaters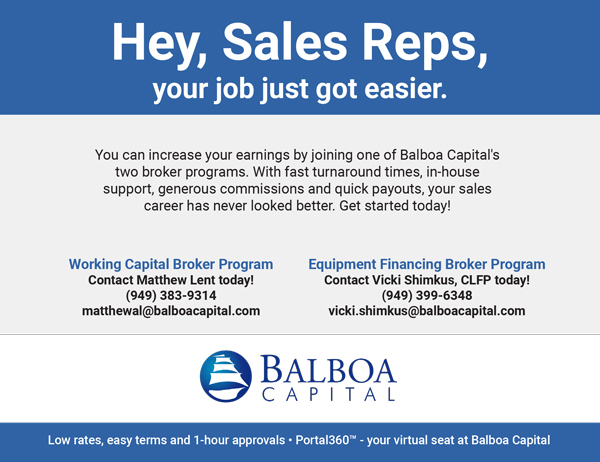 [headlines]
--------------------------------------------------------------


You May Have Missed---

2021: Prepare for a Seller's Market
Home prices look like they will continue to rise in 2021
https://themreport.com/daily-dose/12-02-2020/2021-forecasted-to-be-a-sellers-market
[headlines]
--------------------------------------------------------------

Sports Briefs---

Rams, Cardinals try to make up ground in NFC West
https://www.usatoday.com/story/sports/nfl/2020/12/03/nfl-week-13-picks-predictions-rams-cardinals-nfc-west/3813393001/
Denver Broncos fine Drew Lock, other QBs for failure
to observe COVID-19 mask protocol
https://www.usatoday.com/story/sports/nfl/broncos/2020/12/02/denver-broncos-fine-quarterbacks-mask-covid-19/3796209001/
Aaron Rodgers hopes to celebrate many more birthdays in Green Bay
http://www.theredzone.org/Blog-Description/EntryId/84939/Aaron-Rodgers-hopes-to-celebrate-many-more-birthdays-in-Green-Bay
Harbaugh mum on Lamar Jackson's return vs. Cowboys
http://www.theredzone.org/Blog-Description/EntryId/84950/Harbaugh-mum-on-Lamar-Jackson-s-return-vs--Cowboys
Why Nick Mullens is Better than Jared Goff
https://www.si.com/nfl/49ers/news/why-49ers-qb-nick-mullens-is-better-than-rams-qb-jared-goff
[headlines]
--------------------------------------------------------------


California Nuts Briefs---

Map: The five California regions for coronavirus
stay-at-home orders
https://www.mercurynews.com/2020/12/03/map-the-five-california-regions-for-coronavirus-stay-at-home-order/
Northern California sheriff who refused to enforce Gov. Newsom's ordered restrictions tests positive for Covid-19
https://www.eastbaytimes.com/2020/12/03/northern-california-sheriff-who-refused-to-enforce-gov-newsoms-ordered-restrictions-tests-positive-for-covid-19/
California unemployment fraud could 'grow exponentially'
without more state action, DAs say
https://www.sacbee.com/news/california/article247561575.html?ac_cid=DM336809&ac_bid=-1249519329


[headlines]
--------------------------------------------------------------



"Gimme that Wine"

http://www.youtube.com/watch?v=EJnQoi8DSE8
An Invisible Revolution: The New Dry Whites of Bordeaux
https://www.thedrinksbusiness.com/2020/12/an-invisible-revolution-the-new-dry-whites-of-bordeaux/
Bay Area braces for lockdown as California case counts,
hospitalizations soar
https://www.sfchronicle.com/bayarea/article/Bay-Area-braces-for-lockdown-as-California-case-15764448.php
The Secret to Spain's Signature Style of Wine?
Centuries-Old Architecture
https://www.winemag.com/2020/12/02/spain-sherry-centuries-old-architecture/amp/?__twitter_impression=true
Winter's dry start prompts low California water allocation
https://www.pressdemocrat.com/article/news/winters-dry-start-prompts-low-california-water-allocation/
The 2020 Growing Season in Review
https://www.winebusiness.com/news/?go=getArticle&dataId=239062
Free Wine App
https://www.nataliemaclean.com/mobileapp/

Wine Prices by vintage
http://www.winezap.com
http://www.wine-searcher.com/
[headlines]
----------------------------------------------------------------
This Day in History
1584 - Birthday of John Cotton (d. 1652), Derby, England. Cotton was the first truly eminent minister to come to New England. On his arrival in September, 1633, Cotton was openly welcomed as one of the two ministers of the church in Boston in the Massachusetts Bay Colony, having been personally invited to the colony by Governor Winthrop. He was a Puritan clergyman of The Way of the Church of Christ in New England. Cotton, a much-loved figure in New England, wrote several pamphlets including, "Democracy as Detrimental to Church and State" (1636), "The Way of the Churches of Christ in New England" (1645), "Spiritual Milk for Babes" (1646) and "The Way of Congregational Churches Cleared" (1648).
http://www.reformedreader.org/ccc/cotton.htm
http://academic.brooklyn.cuny.edu/history/dfg/amrl/cotton1.htm
1619 – At Berkeley Hundred in Virginia Colony, a "Thanksgiving" was first held by thirty-eight Englishman who left their ship to eventually start Jamestown in Virginia. The group's charter proclaimed that the day "be yearly and perpetually kept holy as a day of thanksgiving to Almighty God." Plantations were built on this site, many of which remain today.
(Lower half of: http://memory.loc.gov/ammem/today/dec04.html )
1674 - French Jesuit missionary Jacques Marquette erected a mission on the shores of Lake Michigan, in present-day Illinois. His log cabin became the first building of a settlement that afterward grew to become the city of Chicago.
http://www.rootsweb.com/~ilcoles/french.htm
1779 - This is considered the first law school in the United States. George Wythe was appointed professor of law and police at the College of William and Mary, Williamsburg, VA. The teachers, who were attorneys, were paid by students paying for the course. The first college law school to be permanently organized was the Harvard College School of Law, Cambridge, MA, which was opened 1817.
1783 - General George Washington issued his "Farewell Address to the Army'' at Fraunces Tavern, NYC. The country was changing as, by
this time, some 100,000 "loyalists" had fled the U.S. Also known as "Tories," they had suffered various penalties for their loyalty to the Crown, including confiscation of property, removal from public office, and punitive taxation. Probably no more than 10% of the colonials were Tories, who were generally well-to-do, engage in commerce or the professions, or public officials. Many fled to Canada, some to England. Some returned after the war. Many, however, had remained behind. After the conflict, many were able to recover at least some of their confiscated property.
http://www.publicbookshelf.com/public_html/
The_Great_Republic_By_the_Mas
ter_Historians_Vol_II/georgewas_hj.html
http://www.collectiblemeals.com/library/Washington_George2.php
1786 - Mission Santa Barbara was founded. This was a Franciscan Mission for the Indians, located in Santa Barbara, CA. The present structure is the fourth to stand on the same site. The last one was destroyed by the 1813 earthquake. Today is also St. Barbara's Day, the saint after whom the mission was named. In 1970, the Roman Catholic Church officially stopped recognizing her as a Saint, stating the history could not be verified.
http://www.californiamissions.com/cahistory/santabarbara.html
http://www.sbmission.org/home.html
1786 - The first National Grange was founded. This was the first organized agricultural movement in the US.
1786 - The first of two great early December storms began. The storm produced 18 inches of snow at Morristown, NJ, and twenty inches of snow at New Haven, CT. It also resulted in high tides at Nantucket which did great damage.
1816 - James Monroe was elected President. Daniel D. Tompkins was elected Vice President. Monroe, Secretary of State under President James Madison, gained the presidency in a landslide victory of his Federalist opponent, Rufus King of New York. The presidential electoral vote was Madison, 183; King, 34, and four abstentions. The presidential election of 1816 resulted in continuation of the so-called Virginia dynasty of presidents that had begun with the election of George Washington. The Democratic-Republican candidate was James Monroe of Virginia, who had been wounded in the American Revolution, and has served as diplomat, senator and secretary of state. The Federalists by now scarcely existed as a national political party. They nominated Rufus King, who had been a delegate to the Constitutional Convention and one of New York's first senators. He carried only Massachusetts, Connecticut and Delaware. By 1820, the Federalist Party ceased to exist.
http://www.whitehouse.gov/history/presidents/jm5.html
1844 - James K. Polk was elected President by a popular vote of 1,337,243 to 1,299,068 for Henry Clay, the Whig candidate, and 62,300 for James B. Birney, the Liberty candidate. Birney's strong was showing in New York cost Clay the state's electoral votes and the election. The electoral vote was Polk, 170; Clay, 105. The presidential election campaign of 1844 saw some unusual happenings in American politics. President John Tyler wanted a term in his own right, and a Democratic faction nominated him in 1844. It was clear, however, that he stood no chance, and he withdrew on August 20, becoming the first President who did not stand for a second term. At the Democratic National Convention, former President Martin Van Buren tried to secure the nomination, but could not muster enough support, largely because of his opposition to the annexation of Texas. The Democrats nominated the first so-called dark horse in U.S. History, James K. Polk of Tennessee. The Whigs unanimously nominated Henry Clay of Kentucky for the presidency. There was a third party this year, the Liberty Party, which in 1843 had nominated James. G. Birney of Kentucky on an antislavery platform. The Democratic platform was nationalistic, calling for the annexation of Texas and control of the entire Oregon Territory, then shared with England. The Whig platform was more general, making no reference to Texas or a national bank. The main opposition came from antislavery forces who were opposed because Texas was certain to become a salve state. Others wanted to act lest Great Britain or France develop a relationship with the Republic of Texas, whose independence Mexico refused to recognize. The Texas Annexation Treaty failed to win the necessary two-thirds vote for passage in the Senate on June 8. Henry Clay, in the so-called Alabama letters, stated the he had no objection to the annexation of Texas if it could be done "without dishonor, without war." Clay's ambivalence on Texas probably lost him the presidency. It was Tyler, who when elected, pushed the joint resolution, even though the Senate had originally rejected it.
http://www.whitehouse.gov/history/presidents/jp11.html
http://www.jameskpolk.com/
1843 - Manila paper was invented by John Mark and Lyman Hollingsworth of South Braintree, MA, partners under the firm name of J.M. and L. Hollingsworth, who received a patent this day. They manufactured it from hemp sales, canvas, and rope.
1843 – Crazy Horse (d. 1877) was born but the precise year is debated. Oral history accounts from relatives on the Cheyenne River Reservation place his birth in the spring of 1843. Crazy Horse was born to parents from two tribes of the Lakota Sioux, his father being an Oglala and his mother a Miniconjou. Crazy Horse lived in a Lakota camp in present-day Wyoming. In 1854, the camp was entered by Lieutenant John Grattan and 29 other U.S. troopers, who intended to arrest a Miniconjou man for having stolen a cow. When the soldiers fatally shot Chief Conquering Bear, the Lakota returned fire, killing all 30 soldiers and a civilian interpreter in what was later called the Grattan Massacre.
Through the late 1850s and early 1860s, Crazy Horse's reputation as a warrior grew, as did his fame among the Lakota. Crazy Horse fought in numerous battles between the Lakota and their traditional enemies among Plains tribes. In 1864, after the Third Colorado Cavalry decimated Cheyenne and Arapaho in the Sand Creek Massacre, Oglala and Miniconjou bands allied with them against the U.S. military. Crazy Horse was present at the Battle of Platte Bridge and the battle of Red Buttes in July, 1865. Because of his fighting ability and for his generosity to the tribe, in 1865 Crazy Horse was named an Ogle Tanka Un ("shirt wearer" or "war leader") by the tribe. On June 17, 1876, Crazy Horse led a combined group of approximately 1,500 Lakota and Cheyenne in a surprise attack against brevetted Brig. General George Crook's force of 1,000 and allied 300 Crow and Shoshone warriors in the Battle of the Rosebud. The battle, although not substantial in terms of human losses, delayed Crook's joining with the 7th Cavalry under Custer. It contributed to Custer's subsequent defeat at Little Bighorn. A week later, Custer's 7th Cavalry attacked a large encampment of Cheyenne and Lakota bands along the Little Bighorn River, marking the beginning of his last battle. Crazy Horse's actions during the battle are unknown but the only proven fact is that Crazy Horse was a major participant in the battle. On September 10, 1876, Captain Mills and two battalions of the Third Cavalry captured a Miniconjou village of 36 tipis in South Dakota. Crazy Horse and his followers attempted to rescue the camp and its headman, but they were unsuccessful. The soldiers killed the chief and much of his family after they holed up in a cave for several hours.
On January 8, 1877, Crazy Horse's warriors fought their last major battle at Wolf Mountain against the US Cavalry in Montana Territory. His people struggled through the winter, weakened by hunger and the long cold. Crazy Horse decided to surrender with his band to protect them, and went to Ft. Robinson, Nebraska on May 5, 1877. Together with other tribesmen, they met in a solemn ceremony with First Lieutenant William P. Clark as the first step in their formal surrender. For the next four months, Crazy Horse resided in his village near the Red Cloud Agency in what would become the Pine Ridge Reservation. On the morning of September 5, 1877, Crazy Horse and Lieutenant Lee, accompanied a number of Indian scouts, departed for Fort Robinson with orders that Crazy Horse was to be arrested and taken under the cover of darkness to Division Headquarters. Lee turned the Oglala war chief over to Captain James Kennington, in charge of the post guard, who accompanied Crazy Horse to the post guardhouse. Once inside, Crazy Horse struggled with the guard and Little Big Man and attempted to escape. Just outside the door, Crazy Horse was stabbed with a bayonet by one of the members of the guard. He was taken to the adjutant's office, where he was tended by the assistant post surgeon at the post and died late that night. The following morning, Crazy Horse's body was turned over to his elderly parents; they took it to Camp Sheridan and placed it on a burial scaffold. The following month, when the Spotted Tail Agency was moved to the Missouri River, Crazy Horse's parents moved the remains to an undisclosed location. There are at least four possible locations and his final resting place remains unknown.
1851 - Felt hats for women were introduced in New York City by John Nicholas Genin, who took low-crowned soft black hats, fastened the left side of the brim of each to the crown, and ornamented it with a black feather. Prior to this time, women wore bonnets. Genin created the new style to celebrate the arrival of Lajos Kossuth, the Hungarian patriot, who arrived in New York City on December 5, 1851, on board the Mississippi.
1854 - Birthday of Mary Reed (d. 1943), Crooked Tree, OH. American Methodist missionary. She spent the last 52 years of her life ministering to the lepers of India.
1861 - The U.S. Senate, voting 36 to 0, expels Senator John C. Breckinridge of Kentucky once he joined the Confederate Army. He had been the Southern Democrats candidate for president against Republican candidate Abraham Lincoln.
http://www.east-buc.k12.ia.us/99_00/CW/dms/dms.htm
1861 - Birthday of Lillian Russell (d. 1922), born Helen Louise Leonard in Clinton, IA. She was perhaps the first female American "star," known for her beauty and style, as well as for her voice and stage presence. She was a very popular singer and actress, who in 1881, gained fame in the comic opera "The Great Mogul" and for Gilbert and Sullivan. Russell was married four times, but her longest relationship was nearly 40 years with Diamond Jim Brady, who supported her extravagant lifestyle. Shortly after completing a fact-finding mission to Europe on behalf of President Warren Harding to investigate increases in immigration, she died from injuries suffered on the return trip. She recommended a five-year moratorium on immigration, and her findings were instrumental in the content of the Immigration Act of 1924.
1864 - At Waynesboro, GA, forces under Union General Judson Kilpatrick prevented troops led by Confederate General Joseph Wheeler from interfering with Union General William Tecumseh Sherman's campaign destroying a wide swath of the South on his March to the Sea.
1865 - Birthday of Luther Halsey Gulick (d. 1918), at Honolulu, HI. A sports administrator and a pioneer in the YMCA, Gulick designed the triangular logo symbolizing the physical, emotional and intellectual development that is still the Y's goal. While working in Springfield, MA, in 1891, Gulick persuaded Dr. James Naismith to devise an indoor game for use during the winter at the School for Christian Workers. The result was basketball. He was inducted into the Basketball Hall of Fame in 1959.
1875 - Boss Tweed escapes prison, flees to Spain, disguised as a seaman. He was recognized by a likeness to the famous cartoon about him, captured, and died in prison in New York.
http://memory.loc.gov/ammem/today/dec04.html
1881 – The Los Angeles Times was published for the first time as the Los Angeles Daily Times under the direction of Nathan Cole, Jr. and Thomas Gardiner.
1903 - American mystery author Cornell Woolrich, (d. 1968) was born in NYC. Since 1938, the suspense fiction of Woolrich, alias William Irish, has been adapted into more than 20 films, best known for writing "Rear Window."
http://us.imdb.com/name/nm0941280/
http://www.noircity.com/gallery1.html
http://www.bastulli.com/Woolrich/Woolrich.htm
http://members.toast.net/woolrich/black.htm
1906 - Alpha Phi Alpha was formed by members of a social study club, and it became the first national college fraternity for African-American men. The first president was George B. Kelley. The first chapter was started at Cornell University, Ithaca, NY, and the second, in 1908, at Howard University, Washington, DC.
http://www.alphaphialpha.net/alpha/legacy/index.html
1908 – For the first time, football uniform numerals were sewn on the players' uniforms to enable the spectators easily to distinguish the players. They were used by the University of Pittsburgh for the game against Washington and Jefferson College. Washington and Jefferson won, 14-0. The idea was so popular, the sewing of numbers on jerseys swept all sports.
1909 - The Montreal Canadiens, the oldest surviving professional hockey franchise in the world, was founded as a charter member of the National Hockey Association.
1909 - Amsterdam News founded in New York, a newspaper devoted to the black community.
http://cti.itc.virginia.edu/~aas405a/newspaper.html
www.AmersterdamNews,org
1912 – Gregory "Pappy" Boyington was born (d. 1988) in Coeur d'Alene, ID. A Marine Corps fighter ace during World War II, he received both the Medal of Honor and the Navy Cross.
1915 - Birthday of Eddie Heywood (d. 1989), Atlanta, GA; composer of "Canadian Sunset" and "Soft Summer Breeze."
1918 – President Woodrow Wilson set sail for the World War I peace talks in Versailles, France, becoming the first US president to travel to Europe while in office.
1921 - The first Virginia Rappe manslaughter trial against silent film star Roscoe "Fatty" Arbuckle ended in a hung jury. At a raucous, three-day party in 1921, the young starlet became severely ill and died four days later. Newspapers went wild with the story: popular silent-screen comedian Roscoe "Fatty" Arbuckle had killed Virginia Rappe with his weight while savagely raping her. Though the newspapers of the day reveled in the gory, rumored details, juries found little evidence that Arbuckle was in any way connected with her death. After three manslaughter trials, Arbuckle was formally acquitted; his acquittal in the third trial was accompanied by an unprecedented statement of apology from the jury stating, in part, that "Acquittal is not enough for Roscoe Arbuckle. We feel that a great injustice has been done him… there was not the slightest proof adduced to connect him in any way with the commission of a crime." Arbuckle's reputation and career were nevertheless ruined by the scandal. Sadly, they never found what really happened to Ms. Rappe.
1927 - Duke Ellington opens at the Cotton Club in Harlem. He stays there for five years.
1930 - Birthday of jazz guitarist Jim Hall (d. 2013), Buffalo, NY.
http://www.gould68.freeserve.co.uk/JimHall3.html
http://www.lushlife.com/jimhall/
1930 - Birthday of Harvey Edward Kuenn, Jr., (d. 1988) at West Allis, WI. Baseball player and manager. Kuenn was a fine-hitting shortstop and outfielder in both leagues, 1953 AL Rookie of the Year and 1959 AL leader in batting average. He managed the 1982 Milwaukee Brewers, known as "Harvey's Wallbangers," to the American League pennant.
1933 - "Tobacco Road," a play based on Erskine Caldwell's book, premiered at the Masque Theatre in New York City. The play ran for eight years and 3,182 shows.
1940 – Birthday of Freddy 'Boom Boom' Cannon, born Frederick Anthony Picariello in Swampscott, MA. 1950s-60s rock 'n' roller whose hits include: "Tallahassee Lassie," "Way Down Yonder in New Orleans," "Palisades Park," "Transistor Sister," "Abigail Beecher."
1943 – The WPA, Work Progress Administration was shut down due to high employment during the war.
1944 – Dennis Wilson (d. 1983), drummer of The Beach Boys, was born in Inglewood, CA.
1945 - By a vote of 65 to 7, the Senate approved United States participation in the UN, which had been established on October 24, 1945.
1947 - Tennessee William's play "A Streetcar Named Desire" premieres on Broadway starring Marlon Brando and Jessica Tandy.
1948 – "Southside Johnny" Lyon was born in Neptune, NJ.
1949 - Top Hits
Don't Cry, Joe - The Gordon Jenkins Orchestra (vocal: Betty Brewer)
I Can Dream, Can't I? - The Tommy Dorsey Orchestra (vocal: Jack Leonard)
That Lucky Old Sun - Frankie Laine
Slipping Around - Margaret Whiting & Jimmy Wakely
1950 - The University of Tennessee defies court rulings by rejecting five Negro applicants.
1950 - Los Angeles wide receiver Tom Fears celebrates his 27th birthday by making an NFL record 18 receptions for 189 yards and two touchdowns in the Rams' 51-14 victory over Green Bay.
1950 - DAVIS, RAYMOND G., Medal of Honor
Rank and organization: Lieutenant Colonel, U.S. Marine Corps commanding officer, 1st Battalion, 7th Marines, 1st Marine Division (Rein.). Place and date: Vicinity Hagaru-ri, Korea, 1 through 4 December 1950. Entered service at: Atlanta, Ga. Born: 13 January 1915, Fitzgerald, Ga. Citation: For conspicuous gallantry and intrepidity at the risk of his life above and beyond the call of duty as commanding officer of the 1st Battalion, in action against enemy aggressor forces. Although keenly aware that the operation involved breaking through a surrounding enemy and advancing 8 miles along primitive icy trails in the bitter cold with every passage disputed by a savage and determined foe, Lt. Col. Davis boldly led his battalion into the attack in a daring attempt to relieve a beleaguered rifle company and to seize, hold, and defend a vital mountain pass controlling the only route available for 2 marine regiments in danger of being cut off by numerically superior hostile forces during their re-deployment to the port of Hungnam. When the battalion immediately encountered strong opposition from entrenched enemy forces commanding high ground in the path of the advance, he promptly spearheaded his unit in a fierce attack up the steep, ice-covered slopes in the face of withering fire and, personally leading the assault groups in a hand-to-hand encounter, drove the hostile troops from their positions, rested his men, and reconnoitered the area under enemy fire to determine the best route for continuing the mission. Always in the thick of the fighting Lt. Col. Davis led his battalion over 3 successive ridges in the deep snow in continuous attacks against the enemy and, constantly inspiring and encouraging his men throughout the night, brought his unit to a point within 1,500 yards of the surrounded rifle company by daybreak. Although knocked to the ground when a shell fragment struck his helmet and 2 bullets pierced his clothing, he arose and fought his way forward at the head of his men until he reached the isolated marines. On the following morning, he bravely led his battalion in securing the vital mountain pass from a strongly entrenched and numerically superior hostile force, carrying all his wounded with him, including 22 litter cases and numerous ambulatory patients. Despite repeated savage and heavy assaults by the enemy, he stubbornly held the vital terrain until the 2 regiments of the division had deployed through the pass and, on the morning of 4 December, led his battalion into Hagaru-ri intact. By his superb leadership, outstanding courage, and brilliant tactical ability, Lt. Col. Davis was directly instrumental in saving the beleaguered rifle company from complete annihilation and enabled the 2 marine regiments to escape possible destruction. His valiant devotion to duty and unyielding fighting spirit in the face of almost insurmountable odds enhance and sustain the highest traditions of the U.S. Naval Service.
1950 - HUDNER, THOMAS JEROME, JR., Medal of Honor
Rank and organization: Lieutenant (J.G.) U.S. Navy, pilot in Fighter Squadron 32, attached to U.S.S. Leyte. Place and date: Chosin Reservoir area of Korea, 4 December 1950. Entered service at: Fall River, Mass. Born: 31 August 1924, Fall River, Mass. Citation. For conspicuous gallantry and intrepidity at the risk of his life above and beyond the call of duty as a pilot in Fighter Squadron 32, while attempting to rescue a squadron mate whose plane struck by antiaircraft fire and trailing smoke, was forced down behind enemy lines. Quickly maneuvering to circle the downed pilot and protect him from enemy troops infesting the area, Lt. (J.G.) Hudner risked his life to save the injured flier who was trapped alive in the burning wreckage. Fully aware of the extreme danger in landing on the rough mountainous terrain and the scant hope of escape or survival in subzero temperature, he put his plane down skillfully in a deliberate wheels-up landing in the presence of enemy troops. With his bare hands, he packed the fuselage with snow to keep the flames away from the pilot and struggled to pull him free. Unsuccessful in this, he returned to his crashed aircraft and radioed other airborne planes, requesting that a helicopter be dispatched with an ax and fire extinguisher. He then remained on the spot despite the continuing danger from enemy action and, with the assistance of the rescue pilot, renewed a desperate but unavailing battle against time, cold, and flames. Lt. (J.G.) Hudner's exceptionally valiant action and selfless devotion to a shipmate sustain and enhance the highest traditions of the U.S. Naval Service.
1951 - The first completely automated parking garage was the Park-O-Mat Garage opened in Washington, DC, by the Parking Services Company. A car could be parked or returned in 50 seconds. The garage was an open building with 16 floors and 2 basement levels. Two elevators parked 72 cars on a lot 25 by 40 feet. There were no ramps, no aisles, no lanes, and only one attendant, who used push-button controls and did not enter the cars. The "vehicle parking apparatus" was patented on October 14, 1947, by Richard L. Sinclair of Los Angeles, CA.
1954 – The first Burger King opened in Miami.
1954 - The Chordettes' "Mr. Sandman" hit #1.
1956 - Elvis Presley visited the Sun recording studio with his companion, Marilyn Evans, a showgirl from Las Vegas, and interrupted a Carl Perkins session that featured Jerry Lee Lewis on piano. Fellow label mate Johnny Cash also arrived and the four begin running through an impromptu jam on a series of songs they all know (mainly spirituals). Producer Sam Phillips records what would become famously known as the "Million Dollar Quartet" sessions, although they don't get released to the public officially until the early Eighties.
1957 - Fats Domino records "I'm Walkin'" in New Orleans. The single will reach #4 on the pop chart and Number One on the R&B chart in April.
1957 - Former heavyweight boxing champ Joe Louis appears on "The Steve Allen Show" to introduce singer Solomon Burke, who performs Louis' "You Can Run, but You Can't Hide."
1957 - After hearing reports that many US radio stations had banned Elvis' Christmas album because of their shock over "the Pelvis" singing religious songs, DJ Allen Brooks of CKWS in Kingston, Ontario, plays the entire album and invites listeners to call in their opinion. Of eight hundred callers, only 56 disapprove of Presley's sacred music.
1957 - Top Hits
"Jailhouse Rock" - Elvis Presley
"April Love" - Pat Boone
"Raunchy" - Bill Justis
"Wake Up Little Susie" - The Everly Brothers
1960 - After reaching #28 with their first chart entry, "Honest I Do" earlier in the year, Kathy Young and The Innocents attain their only US Top 10 hit when "A Thousand Stars" tops out at #3.
1961 - Gene Chandler's "Duke of Earl" is released on Vee Jay Records. By the first week of February, 1962, it would reach number one in the US, on its way to selling over one million copies worldwide.
1961 - Syracuse University halfback and Heisman Trophy winner Ernie Davis became the first African-American to be selected first in the NFL draft when he was picked by the Washington Redskins, then almost immediately traded to the Cleveland Browns who issued him number 45. However, he never played a professional game, as he was diagnosed with leukemia in 1962 and died at the age of 23. Davis was inducted into the College Football Hall of Fame in 1979.
1962 – Roman Gabriel was the number 2 draft pick by the Los Angeles Rams, becoming the first NFL QB of Filipino descent. He went on to a distinguished professional career. He was awarded the MVP Award in 1969 and earned four Pro Bowl designations. When he retired, he ranked as the Rams' all-time passing leader with 22,223 yards and 154 touchdowns (1,705 com./3,313 att.) and threw for 7,221 yards and 45 touchdowns (661 com./1,185 att.) with the Eagles. As of the end of the 2016 NFL season, he still holds the Rams' career records for touchdown passes (154), passes attempted (3,313), and wins by a starting quarterback (74).
1964 - One of the worst ice storms on record was in progress across Massachusetts and eastern New York. Ice accretions reached 1.5 inches in some places. Well over 80,000 homes lost power. Some homes did not have power for 5 days.
1964 - The Beatles released their fourth album, "Beatles For Sale," which would spend 11 weeks as the #1 album in the UK.
1964 - Nine hundred students boycott classes at the University of California, Berkeley, during Free Speech Movement. A small movement is about to explode (in three days) on campus.
1965 - Top Hits
"Turn! Turn! Turn!" - The Byrds
"1-2-3" - Len Barry
"I Got You (I Feel Good)" - James Brown
"Make the World Go Away" - Eddy Arnold
1965 - Fender Guitars is sold to CBS for $13 million. Fender guitars, along with Gibsons, are a favorite brand among rock 'n' rollers.
1965 - The Byrds' scored their second US number one hit with "Turn, Turn, Turn." Unlike their first chart topper, "Mr. Tambourine Man," the entire band was allowed to play on the recording, instead of studio musicians. "Turn, Turn, Turn" made it to #26 in the UK.
1965 - Acid Test. The second Acid Test was held at "Big Nig's" house in San Jose. It featured the Warlocks band (future Grateful Dead), a light show, and was attended by some 400 people.
1969 - Fred Hampton, chairman of the Illinois chapter of the Black Panther Party, was killed by Chicago police while he was sleeping. Mark Clark was also killed. Nearly a hundred bullets had been fired in what police described as a fierce gun battle with members of the Black Panther Party. However, ballistics experts later determined that only one of those bullets came from the Panthers' side. In addition, the "bullet holes" in the front door of the apartment, which police pointed to as evidence that the Panthers had been shooting from within the apartment, were actually nail holes created by police in an attempt to cover up the attack.
http://www.providence.edu/afro/students/panther/hamptonsr.html
http://www.africanpubs.com/Apps/bios/0213HamptonFred.asp?pic=none
http://www.providence.edu/afro/students/panther/hamptonjr.html
http://www.inpdum.com/fred_is_free(spear).htm
1970 - The classic rock album, "Supersession," a recorded jam session with Mike Bloomfield (Electric Flag), Al Kooper (Blood, Sweat and Tears) and Steve Stills (Buffalo Springfield), is certified Gold.
1970 - Cesar Chavez jailed for 20 days for refusing to call off United Farm Workers lettuce boycott, Salinas, California.
1971 - Don McLean's "American Pie" enters Billboard's Hot 100. The eight-and-a-half-minute song will eventually sell over 3 million copies and become one of the most discussed, dissected and debated songs that popular music has ever produced. Recorded and released on the album of the same name, the single was a number-one US hit for four weeks in 1972. In the UK, the single reached No. 2 on its original 1972 release and a reissue in 1991 reached No. 12. The song was listed as the No. 5 song on the RIAA project Songs of the Century. The repeatedly mentioned "day the music died" refers to the 1959 plane crash which killed early rock and roll performers Buddy Holly, The Big Bopper and Ritchie Valens. (The crash was not known by that name until after McLean's song became a hit.) The meaning of the other lyrics has long been debated, and for decades, McLean declined to explain the symbolism behind the many characters and events mentioned. However, the overall theme of the song is the loss of innocence of the early rock and roll generation as symbolized by the plane crash which claimed the lives of three of its heroes. In 2017, McLean's original recording was selected for preservation in the National Recording Registry by the Library of Congress as being "culturally, historically, or artistically significant."
1971 - Sly and the Family Stone's "Family Affair" begins a three-week stint at the number one spot on Billboard's Hot 100. It is their third and final chart topper and their last to make the Top Ten.
1971 - Led Zeppelin started a two-week run at the top of the UK album chart with the "Four Symbols" album. Featuring the 8-minute track, "Stairway to Heaven," the LP stayed on the US chart for nearly 5 years, selling over 11 million copies.
1972 - Billy Paul from Philadelphia received a gold record for his smash hit, "Me and Mrs. Jones."
1972 - No. 1 Billboard Pop Hit: "I Am Woman," Helen Reddy.
1972 - Winds gusting to 70 mph sent the temperatures at Livingston, MT plunging from 52 degrees to 18 degrees in just 20 minutes
1973 - Top Hits
"Top of the World" - Carpenters
"Goodbye Yellow Brick Road" - Elton John
"Just You 'n' Me" - Chicago
"The Most Beautiful Girl" - Charlie Rich
1976 - A year after leaving The Guess Who, lead singer Burton Cummings is awarded a Gold record for his million selling, US Top Ten, solo hit, "Stand Tall."
1978 – Following the November 27 murders of Mayor George Moscone and Supervisor Harvey Milk, Dianne Feinstein became San Francisco's first female mayor.
1981 - "Falcon Crest" premiered on television. This nighttime serial was set in Napa County, making the California wine country famous to the general public. It originally focused on Angela Channing's efforts to gain control of the Falcon Crest vineyard winery; later the emphasis turned to crime. Famous actors who were a part of the cast at one time or another include: Wyman, Lorenzo Lamas, Billy R. Moses, Cliff Robertson, Turner, Gina Lollobrigida, Parker Stevenson, Anne Archer, Ionia, Cesar Romero, Morgan Fairchild, Ken Olin and Mary Mobley. In the season finale, Angela received Falcon Crest and everyone was happy.
1981 - President Ronald Reagan broadens the power of the CIA by allowing spying in the United States.
1981 - Top Hits
"Physical" - Olivia Newton-John
"Waiting for a Girl like You" - Foreigner
"Every Little Thing She Does is Magic" - The Police
"My Favorite Memory" - Merle Haggard
1982 - The temperature in New York City's Central Park reached 72 degrees to establish a record high for December. The entire month was also the warmest of record.
1985 - Dallas, Texas became the largest city in the United States to pass a no smoking law for restaurants. 'Big D' added another 'biggest' to its list.
1987 - IBM shipped the first version of its multitasking operating system, OS/2. IBM had developed the system as a way to free itself of MS-DOS, which Microsoft had designed and still owned: Microsoft would code OS/2 to IBM's design specifications. Far from freeing IBM from Microsoft's domination, OS/2 almost accelerated the process. IBM initially developed the program to run on the 286 processor, not the more powerful 386, which contributed to the system's failure to catch on with many businesses. Meanwhile, early versions of Windows continued to gain ground, and with the launch of Windows 3.0 in 1990, Microsoft quickly became the leader in operating systems.
1988 - Roy Orbison gave his last concert, in Akron, OH. He died two days later.
1989 - Top Hits
"Blame It on the Rain" - Milli Vanilli
"We Didn't Start the Fire" - Billy Joel
"(It's Just) The Way That You Love Me" - Paula Abdul
It's Just a Matter of Time - Randy Travis
1989 - Seventeen cities in the eastern U.S., including nine in Florida, reported record low temperatures for the date. Lakeland, FL reported a record low of 31 degrees, and Watertown, NY was the cold spot in the nation with a low of 20 degrees below zero.
1991 - A sad chapter in U.S. history came to a close when Terry Anderson, an Associated Press correspondent, became the final American hostage held in Lebanon to be freed. Anderson had been held since March 16, 1985, one of 15 Americans who were held hostage for from two months to as long as six years and eight months. Three of the hostages, William Buckley, Peter Kilburn and Lieutenant Colonel William Higgins, were killed during their captivity.
1991 – Pan American World Airways, one of the country's first airlines, ceased operations after 64 years when Capt. Mark Pyle landed 'Clipper Goodwill,' a Pan Am 727-221ADV, at Miami International Airport.
1992 - Flagstaff, AZ was buried under 23 inches of snow and Sandia Peak, NM had 22 inches.
1992 - President George H.W. Bush ordered American troops to lead a mercy mission to Somalia, threatening military action against warlords and gangs who were blocking food for starving millions.
1995 - The 746-pound Galileo spacecraft launched in October, 1989 from Cape Canaveral, FL, entered Jupiter's upper cloud layer. It descended by parachute several hundred miles before being crushed and vaporized under intense atmospheric pressure. It found out many things, including that Jupiter's atmosphere lacked water and complex organic molecules. Galileo itself was the first spacecraft to orbit one of the giant outer plants for a long-term survey, and is considered an historic flight.
1995 - Netscape, Sun, and two dozen other vendors announced JavaScript, which helped transform ordinary, brochure-like Web sites into dynamic applications. JavaScript was designed to let developers rapidly create Java applications. Netscape included JavaScript in its Web authoring tool, making it quicker and easier to create interactive Web pages.
1996 - The first electric car to be mass-produced using modern technology was the Electric Vehicle One, or EVI, market by General Motors. The first models were leased to customers in Los Angeles, CA, at a price tag of $34,000. The two-seater coupe was powered by a 137-horsepower, three-phase induction motor that ran on stored energy in a lead-acid battery pack. The EV1 cold travel 70 to 90 miles between changings, which took 3 to 12 hours. It reached speeds between 25 to 35 mph.
1997 - Cincinnati running back Corey Dillon rushes for a rookie record 246 yards in a 41-14 victory over Tennessee.
1997 – The NBA suspended Warriors PG Latrell Sprewell for attacking Coach P.J. Carlesimo on Dec. 1 at practice. When Carlesimo yelled at Sprewell to make crisper passes, Sprewell responded that he was not in the mood for criticism and told the coach to keep his distance. When Carlesimo approached, Sprewell threatened to kill him and dragged him backwards by his throat, choking him for 7–10 seconds before his teammates and assistant coaches pulled Sprewell off his coach. Sprewell returned about 20 minutes later after showering and changing and again accosted Carlesimo. He landed a glancing blow at Carlesimo's right cheek before being dragged away again by the assistant coaches. Sprewell was suspended for 10 games without pay. The next day, in the wake of a public uproar, the Warriors voided the remainder of his contract, which included $23.7 million over three years, and the NBA suspended him for one year. Sprewell took the case to arbitration, and, as a result, the contract voiding was overturned and the league suspension was reduced to the remaining 68 games of the season.
1999 - San Francisco Mime Troupe celebrates its 40th anniversary for next two days, setting the stage for the Mime Troupe to enter the next millennium empowered by the energy of its collective past.
http://www.sfmt.org/
2002 - An early season winter storm brought an expansive shield of snow and ice through much of the eastern U.S., from the lower Ohio Valley, southern Appalachians and into the Northeast. Snow accumulations of 4-8 inches were common along the northern edge of the precipitation shield, while a significant accrual of glaze occurred in the Carolinas. The storm caused at least 17 fatalities, mostly from traffic accidents (CNN). In the Carolinas, electric utilities provider Duke Power characterized the ice storm as the worst in the company's history, with 1.2 million customers or nearly half its entire customer base without power on the morning of the 5th. This surpassed electrical outages inflicted by Hurricane Hugo as it swept through the central Carolinas in September 1989.
2006 - McGINNIS, ROSS ANDREW, Medal of Honor
United States Army. Citation. For conspicuous gallantry and intrepidity at the risk of his life above and beyond the call of duty: Private First Class Ross A. McGinnis distinguished himself by acts of gallantry and intrepidity above and beyond the call of duty while serving as an M2 .50-caliber Machine Gunner, 1st Platoon, C Company, 1st Battalion, 26th Infantry Regiment, in connection with combat operations against an armed enemy in Adhamiyah, Northeast Baghdad, Iraq, on 4 December 2006.That afternoon his platoon was conducting combat control operations in an effort to reduce and control sectarian violence in the area. While Private McGinnis was manning the M2 .50-caliber Machine Gun, a fragmentation grenade thrown by an insurgent fell through the gunner's hatch into the vehicle. Reacting quickly, he yelled "grenade," allowing all four members of his crew to prepare for the grenade's blast. Then, rather than leaping from the gunner's hatch to safety, Private McGinnis made the courageous decision to protect his crew. In a selfless act of bravery, in which he was mortally wounded, Private McGinnis covered the live grenade, pinning it between his body and the vehicle and absorbing most of the explosion. Private McGinnis' gallant action directly saved four men from certain serious injury or death. Private First Class McGinnis' extraordinary heroism and selflessness at the cost of his own life, above and beyond the call of duty, are in keeping with the highest traditions of the military service and reflect great credit upon himself, his unit, and the United States Army.
2014 - Texas and 16 other states sued the Obama administration regarding an executive order that will postpone deportation of millions of undocumented immigrants; the states claim the order is illegal.
2017 – The Thomas Fire started near Santa Paula, CA. It eventually becomes the largest wildfire in modern California history (at that time) after burning 440 square miles in Ventura and Santa Barbara Counties. It destroyed at least 1,063 structures, while damaging 280 others and the fire caused over $2.2 billion in damages, including $230 million in suppression costs. It became the seventh-most destructive wildfire in state history at the time. As of August 2020, the Thomas Fire is California's tenth-most destructive wildfire. Ventura's agriculture industry suffered at least $171 million in losses due to the Thomas Fire. By January 2, 2018, the Thomas Fire had cost over $204 million to fight and had forced over 104,607 residents to evacuate. At its height, the Thomas Fire saw over 8,500 firefighters mobilized to fight it, which is the largest mobilization of firefighters for combating any wildfire in California history.
-------------------------------------------------------------

SuDoku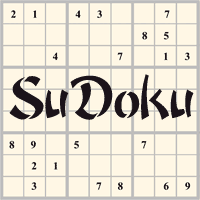 The object is to insert the numbers in the boxes to satisfy only one condition: each row, column and 3x3 box must contain the digits 1 through 9 exactly once. What could be simpler?
http://leasingnews.org/Soduku/soduko-main.htm
--------------------------------------------------------------

Daily Puzzle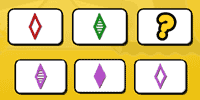 How to play:
http://www.setgame.com/set/puzzle_frame.htm
Refresh for current date:
http://www.setgame.com/set/puzzle_frame.htm
--------------------------------------------------------------


http://www.gasbuddy.com/
http://www.gasbuddy.com/GB_Map_Gas_Prices.aspx
http://www.gasbuddy.com/GB_Mobile_Instructions.aspx
--------------------------------------------------------------

Weather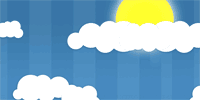 See USA map, click to specific area, no commercials
--------------------------------------------------------------

Traffic Live---
Real Time Traffic Information
You can save up to 20 different routes and check them out with one click,
or type in a new route to learn the traffic live
--------------------------------