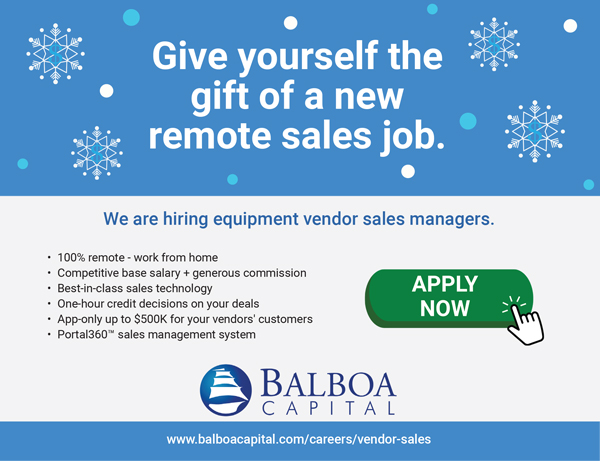 Friday, December 10, 2021
Today's Leasing News Headlines

Windows Cannot Find the File
    File Missing, Now What?
New Hires/Promotions in the Leasing Business
    and Related Industries
Leasing and Finance Industry Ads
    Give Yourself the Gift of a New Remote Sales Job
May Be Last Call for Finance Originators Survey
    for Scott Wheeler, CLFP
ZRG Partners Acquires Brimstone Consulting Group
    Increasing Services in Search and Hiring Abilities
Atalaya Securitizes Equipment Leasing $300 Million
    Fund Assets for Small-Middle Market and Large
SatLease Capital Explains New Financing
    Model Aimed at Satellite Service Providers
Centra Funding (4-Hour Funding) Joins and
    Strengthens APPROVE Lender Network and How it Works
Confidence in Asset-Based Lending Holds Steady, yet
    SFNet Survey Reflects Supply Chain, Inflation Stress
"The Godfather of Black Cinema"
    The Story of a Three-Day Pass, Watermelon Man
Sweet Sweetback's Baadasss Song, Don' t Play Us Cheap
    Reviews by Leasing News' Fernando Croce
Other Breed Dog
    Minnetonka, Minnesota  Adopt-a-Dog
Hearst Ranch Three Sisters Cuvee Red 2019
    By Kevan R. Wilkinson, Leasing News Wine Reviewer
News Briefs---
First American Equipment Finance enjoys
new HQ, growth, and hires
The housing market just keeps getting worse for buyers
Prices haven't gone up this fast in at least 45 years
Value of Shipments in the Nation's Manufacturing
Sector Decreased 8.9% to $5.2 Trillion in 2020
Parents wondered whether learning remotely could work
  as well  as being in a classroom. New global data
suggests the answer is no
'Jeopardy!' announces Mayim Bialik and Ken Jennings
will continue co-hosting in 2022
How to Lose $2 Billion in 10 Years
Unpaid Bills Pile Up for Former Hedge-Fund Star

You May have Missed---
New Minimum Tax Could Politicize Corporate Accounting
Likely to Fall short of Objectives
Broker/Funder/Industry Lists | Features (wrilter's columns)
Top Ten Stories Chosen by Readers | Top Stories last six months
www.leasingcomplaints.com (Be Careful of Doing Business)
www.evergreenleasingnews.org
Leasing News Icon for Android Mobile Device
Sports Brief----
California Nuts Brief---
"Gimme that wine"
This Day in History
SuDoku
Daily Puzzle
GasBuddy
Weather, USA or specific area
Traffic Live----
######## surrounding the article denotes it is a "press release," it was not written by Leasing News nor has the information been verified. The source noted. When an article is signed by the writer, it is considered a "byline." It reflects the opinion and research of the writer.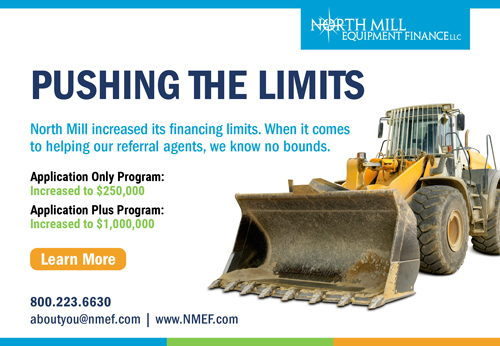 [headlines]
--------------------------------------------------------------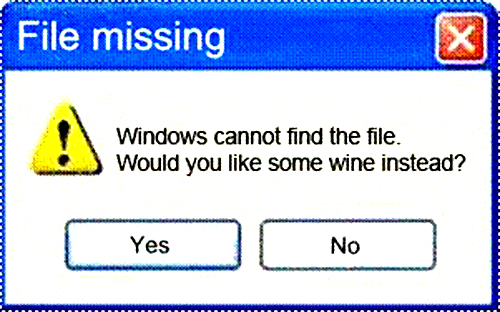 [headlines]
--------------------------------------------------------------
New Hires/Promotions in the Leasing Business
and Related Industries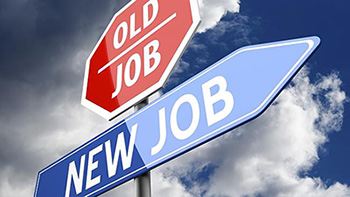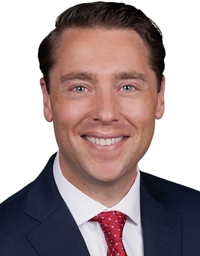 Dave Beck was promoted to President, Lease Banking, Central Bank, St. Louis, Missouri.  He joined the firm April, 2020 as Senior Vice President. He joined MB Financial Bank July, 2006, as Vice President and Division Manager, Managed Assets, promoted August, 2014. Education: DePaul University, Charles H. Kellstadt Graduate School of Business. Master of business Administration (M.B.A,), Corporate Finance (2011 - 2015).  University of Missouri-Columbia College of Business, Bachelors, Finance and Banking (2002 - 2006). https://www.linkedin.com/in/david-beck-48a672a/
Erick Berreondo was hired as Vice President, CIT New York, New York.  He is located in Metro Jacksonville.  Previously, he was Director, ACA Financial Guaranty Corporation (July, 2010 - November, 2014); Vice President, Alix Partners (July, 2008 - July, 2010); Vice President GE Capital (January, 2002 - June, 2008). Languages: French, Portuguese, Spanish, English.   Education: NYU Stern School of Business, Master of Business Administration (MBA), Finance.  New York University, Bachelor of Arts (BA), Economics.https://www.linkedin.com/in/erick-berreondo-b85a0a2b/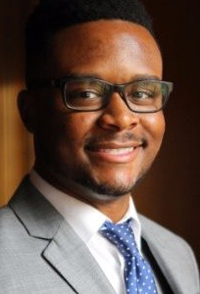 Brian Bolden was promoted to Manager, Analytic Consulting, LeasePlan. Alpharetta, Georgia.  He joined the firm June, 2019, Financial Analyst.  Previously, he was Sales Associate, Urban Outfitters (January, 2018 - May, 2018); CPS Analytics Intern, Hormel Foods (June, 2017 - August, 2017); Analytics Intern, LeasePlan USA (May, 2016 - August, 2016); Sales Associate, Urban Outfitters (February, 2016 - May, 2016); Business Process Intern, LeasePlan USA (May, 2015 - July, 2015); Intern, Sensiotec Inc. (June, 2014 - August, 2014). Certifications: Showing Up Authentically at Work, LinkedIn, Issued October, 2020. Microsoft Office Specialist Excel 2013, Microsoft, Issued December, 2016. Microsoft Excel 2013 Advance, Pearson, Issued November, 2016. Microsoft Excel 2013 Introductory, Pearson. Issued October, 2016. Language: English, Spanish. Organizations: Pride of Southland Marching Band, Alto Saxophone (March, 2017 - Present).  For the Kids at the University of Tennessee, Knoxville (August 2015 - Present). Education: Georgia Institute of Technology, Master of Science, MS, OMSA (2020 - 2023). University of Tennessee, Knoxville, Business Analytics, International Business Concentration.
https://www.linkedin.com/in/brianbolden/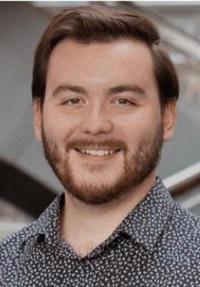 Erick Dronski was promoted to Partner Finance Specialist, Marlin Capital Solutions, Mount Laurel, New Jersey.  He joined the firm February, 2019, Customer Service Specialist. Previously, he was Bank Teller, TD (June, 2018 - February, 2019); Intern, Morgan Stanley (May, 2018 - August, 2019); Cashier Customer Service, Wegmans Food Markets (September, 2012 - May, 2018).Certifications: Bloomberg Market Concepts, Bloomberg LP. Issued:  March, 2018).  Education: Rowan University, Bachelor's degree, Business Administration and Management General (2015 - 2019). Activities and Societies: Deans List Fall 2015. Honor Society (2015 - Present).  Rowan University, Master of Business Administration, MBA, business Administration and Management (2019). https://www.linkedin.com/in/erickdronski/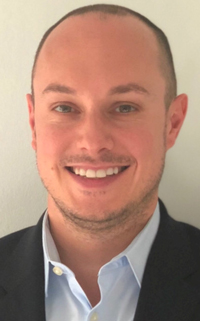 Chris Duranto was promoted to Senior Vice President, PNC, San Francisco Bay Area. He joined the firm August, 2015, Vice President, Senior Underwriter; promoted August, 2016, Senior Vice President, Technology Finance, promoted February, 2019, Director, Technology Finance Originations.  Previously, he was Vice President, Corporate Banking and Capital Markets, Western Alliance Bancorporation (June, 2012 - June, 2015). He joined Comerica Bank June, 2008, as Senior Credit Analyst, promoted December, 2010, Corporate Banking Officer. Education: Arizona State University, W.P. Carey School of Business. Bachelor of Science (BS), Finance, General (2004 - 2008). Activities and Societies: Sigma Nu Fraternity (Treasurer), WPC 101 Instructor.
https://www.linkedin.com/in/chris-duranto-95138917/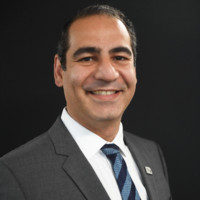 Mark EI-Hinn, CLFP, was hired as Vice President, Executive Sales Office, Signature Financial, LLC, A subsidiary of Signature Bank. He is located in the Newport Beach office. Previously, he was Vice President, Celtic Commercial Finance, a division of Fifth Third Bank (May, 2019 -December, 2021).  He joined Celtic Leasing Corporation February, 2002, as Marketing Representative, promoted, January, Senior Marketing Representative, promoted January, 2009, Regional Sales Manager, promoted December, 2011, Vice President. Certification: Certified Lease and Finance Professional, 2016. Confronting Bias: Thriving Across Our Differences, LinkedIn. Issued September, 2020. Education: California State University, Fullerton, BA, Business Marketing (1997 - 2001). Activities and Societies: Pi Kappa Phi Fraternity, Order of Omega.
https://www.linkedin.com/in/markelhinn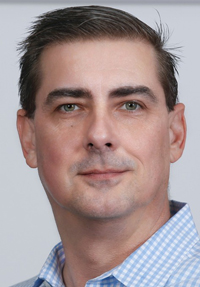 Jack Shea was hired as Vice President at Technology Finance Corporation, West Chester, Pennsylvania.  Previously, he was at DLL starting December, 2002, Global Program Manager, promoted December, 2008, Director of Sales Support, promoted December, 2010, Account Manager, promoted December, 2014, Country Sales Manager. Education: Villanova University, Bachelor of Science, BS, Marketing (1993 - 1995). https://www.linkedin.com/in/jack-shea-507960a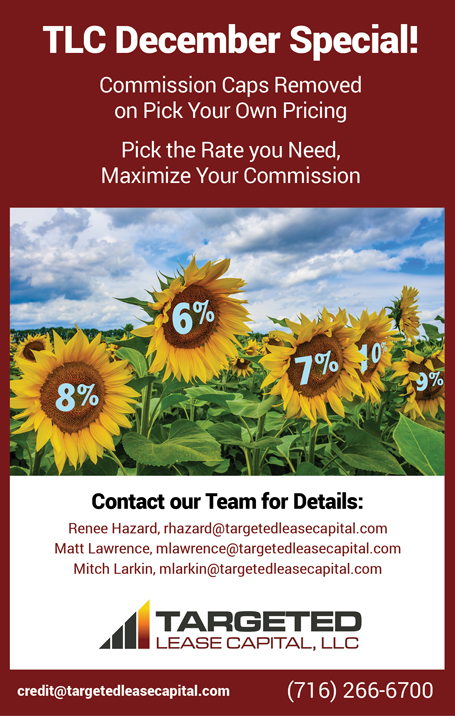 [headlines]
--------------------------------------------------------------
Help Wanted Ads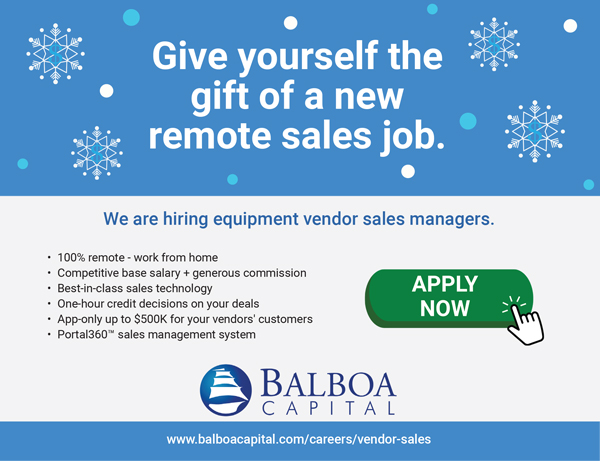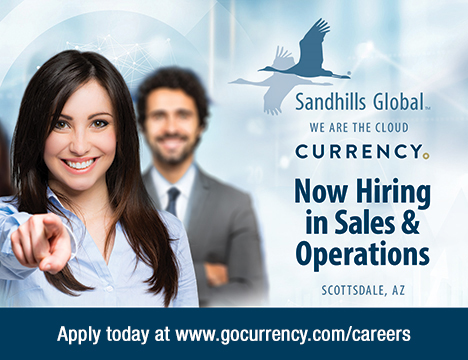 [headlines]
--------------------------------------------------------------
May Be Last Call for Finance Originators Survey
for Scott Wheeler, CLFP
For several years, Wheeler Business Consulting has facilitated an annual survey of originators' production numbers and incomes. The survey results are shared on the website and through a monthly newsletter.
It should take 2 to 5 minutes at most
Start the survey by going here:
https://www.surveymonkey.com/r/RZRVYTZ
Questions and suggestions regarding the survey are welcome.
Phone: 410-877-0428
email: scott@wheelerbusinessconsulting.com
Last year's survey results (2020) can be accessed by clicking here:
https://www.wheelerbusinessconsulting.com/wheeler-business-consulting-llc-compensation-survey.html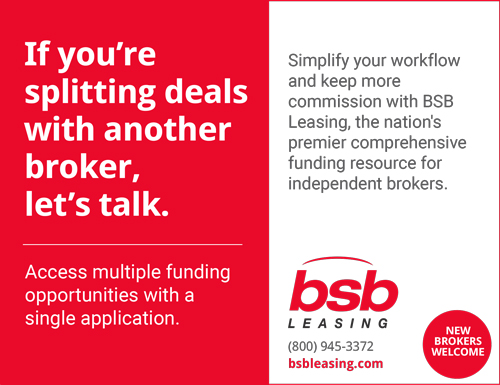 [headlines]
--------------------------------------------------------------
##### Press Release ############################
ZRG Partners Acquires Brimstone Consulting Group
Increasing Services in Search and Hiring Abilities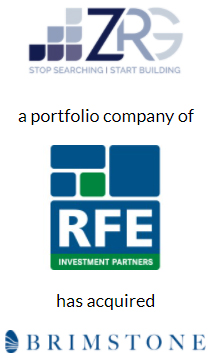 NEW YORK -- ZRG Partners, a rapidly growing global talent advisory firm, announced their acquisition of Brimstone Consulting Group, LLC. a boutique strategy consulting firm.
Based out of Camden, ME, Brimstone Consulting is a specialist consulting firm who partners with their clients in building a strategy blueprint for rapid CEO success after leadership transitions. Brimstone's methodology aligns leadership goals with business capabilities at all levels to change the way work gets done and energize the change-makers. Their key focus areas include business acceleration; change enablement; culture change; executive coaching; leadership development; leadership team alignment; organizational alignment; diversity, equity, and inclusion; and post-merger execution.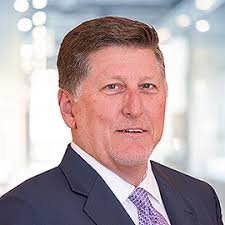 Larry Hartmann, CEO of ZRG said, "The complementary nature of our businesses made Brimstone an obvious partner for ZRG, as we continue to expand our portfolio of talent advisory solutions.
"Further ensuring a new CEO is successful with the proven process of Brimstone will create a new paradigm for CEO transitions. We are pleased that we can now address two critical areas of leadership to align success for our clients with both strategy work and culture work. We believe when a company aligns strategy and culture with the right talent, amazing success can be achieved, and our offerings now address these three core areas."
Larry Harman, a founder, was managing partner in 2001, then CEO and president March, 2014. Previously he was executive vice president of American Express and executive vice president and board member of Rockford Industries.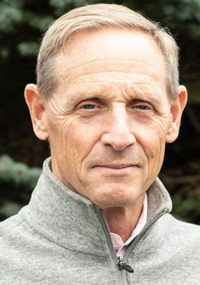 Bob Weiler, Founding Partner of Brimstone, remarked: "ZRG's commitment to their clients and their innovative approach to data analytics are an immediate fit with Brimstone's own values and action-oriented nature. Their expertise in executive search and our expertise in leadership consulting and transformation—along with both firms' focus on clients—really make this an incredible match. We are thrilled to add deep culture consulting expertise as well, as the natural next step of the work we do with aligning strategy with our clients."
Bob Weiler, a founder of Brimstgone Consulting Group since 1994, was previously president of Grand Circle Corporation and director at Stephen M. Ross School of Business at the University of Michigan.
Prior to the Brimstone acquisition, ZRG has been actively involved in expanding and diversifying their talent management offerings. They have recently acquired top culture consultation firm Walking The Talk, as well as entertainment industry search and consulting firm Sucherman Group. ZRG's organic growth continues across the UK and EU in both retained search, on-demand talent solutions and consulting.
G2 Capital Advisors served as exclusive buy-side advisor to ZRG Partners on the successful transaction.
About ZRG
ZRG is a global talent advisory firm that is changing the way companies hire and manage talent. ZRG's data-driven approach to executive and professional search has been changing the way clients think about how to find top talent. The company's digital Zi platform combines talent intelligence, candidate insights, and process improvement to dramatically deliver executive searches quicker and with proven better results.
Today, with the help of private equity investor RFE Investment Partners, ZRG is among the fastest growing firms in the search industry and provides a full suite of retained search, on-demand talent, and consulting and advisory solutions across the Americas, Asia, Europe, and Australia.
About RFE Investment Partners
Founded in 1979, RFE Investment Partners is a private equity investor with a long-standing small buyout heritage and a time-tested strategy for growing businesses. RFE equips companies with the capabilities and resources to scale by leveraging the extensive operational expertise, financial acumen, and broad business network of the RFE team.
Through over 75 small buyout transactions, RFE has consistently guided portfolio companies through multiple business cycles while driving value creation. RFE invested in ZRG Partners in December 2018, providing the tools and guidance needed to expand the capabilities and product offerings of the company, as well as grow the business on an international scale.
About G2 Capital Advisors
G2 Capital Advisors provides M&A, capital markets and restructuring advisory services to the middle market. We offer integrated, multi-product and sector-focused services by pairing highly experienced C-level executives with specialist investment bankers. We aspire to be the trusted advisor of choice to our clients including corporations and institutional investors.
##### Press Release ############################

[headlines]
--------------------------------------------------------------
##### Press Release ############################
Atalaya Securitizes Equipment Leasing $300 Million
Fund Assets for Small-Middle Market and Larger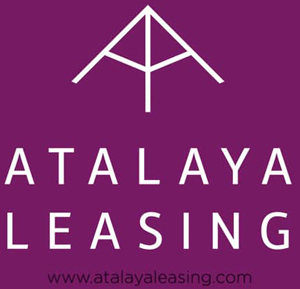 NEW YORK - Atalaya Capital Management ("Atalaya"), an alternative asset manager focused on asset-backed private credit and special opportunities, today announced the securitization of equipment leasing assets from its Atalaya Equipment Leasing Fund I ("AELF"). The ABS issuance was significantly oversubscribed and meaningfully improved expected returns for the fund's investors.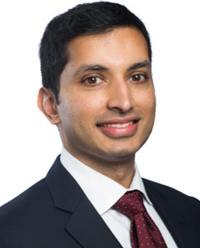 Rana Mitra, Managing Director of Atalaya Capita, head of Equipment Leasing Strategy said, " We are excited to have closed our inaugural equipment leasing ABS transaction.
 "This issuance is a testament to the growth of our dedicated platform and hard work by our team, and we are thrilled to have been able to bolster returns for our fund investors through this transaction. Importantly, this transaction allows us to broaden the leasing solutions we can provide for our counterparties. We look forward to future issuances and furthering our relationships within the equipment leasing and ABS market."
AELF is an approximately $300 million fund dedicated to originating and acquiring leases typically backed by mission-critical equipment. Atalaya's equipment leasing effort has a long history of financing equipment for both small-middle market companies as well as much larger, well-known counterparties. Atalaya believes that equipment leasing provides a similar return proposition compared to many corporate credit strategies, but with substantially less risk due to the asset-backed nature and a much faster repayment schedule. AELF invests across industries and equipment types, offering diversification for investors seeking asset-based strategies with current income.
The ABS issuance, which priced at a weighted average yield of 1.64%, achieved a AAA-rated structure for the senior-most tranche of the securitization.
About Atalaya Capital Management
Atalaya Capital Management is a privately held, SEC-registered, alternative investment advisory firm. Atalaya primarily focuses on making private credit and special opportunities investments in three principal asset classes – financial assets, real estate, and corporate. Founded in 2006, Atalaya is headquartered in New York City and has more than $6 billion in assets under management.
About Atalaya Leasing
Atalaya Leasing, a wholly-owned subsidiary of Atalaya Capital Management, sources leasing investments across various industries and equipment types, providing public and private companies with access to capital and flexible financing options for growth, replacement capital expenditures or liquidity through monetization of existing assets. Atalaya Leasing also partners with financial institutions to service a complete range of verticals and lease structures.
### Press Release ############################
[headlines]
--------------------------------------------------------------
### Press Release ############################
SatLease Capital Explains New Financing
Model Aimed at Satellite Service Providers
SatLease Capital (SLC) is a new company in the satellite arena introducing a financing option for smaller and mid-sized service providers faced with the capital intensive demands of the industry to access satellite hardware.
The company, based in Geneva, Switzerland, was founded in April and exited stealth mode last month, billing itself as the first independent Satellite-as-a-Service (SaaS) offering for service providers. SLC's leasing solution allows service providers to finance satellite equipment with a fixed monthly payment schedule. The company says this gives maritime and land enterprise satellite providers a faster, less complicated market entry, which will help them build their customer base.
Mike Seery, Chief Commercial Officer, told Via Satellite that SLC sees themselves as a catalyst for business growth, calling the relationship with satellite providers symbiotic. "They don't have to worry about financing the hardware themselves, and they can present a bundled offering to their customer for the hardware side," Seery said. "We're taking care of that hardware component."
SLC was formed by satellite telecommunications veteran and now SLC Chairman Erwan Emilian, after he left Speedcast International, where he had been executive vice president since 2017. Before that, he was CEO at IEC Telecom Group for 10 years.
"When I left Speedcast, I listed the pros and cons of the satellite provider industry for both small, mid-sized, and large companies," Emilian said. "I've seen one common need, which was capital expenditure funding to help grow their business."
Emilian advises satellite providers to avoid using their own cash to grow their business. "When you are small to mid-sized company, your financing ability is limited unless your balance sheet is great, which is not the case of 90% of the satellite [service] providers," he said.
With the fast developments in space technology, and the proliferation of Low-Earth Orbit (LEO), Emilian says that his financing tool is perfectly suited to what is needed now and in the future.
"From today to the next five years or 10 years, everybody will want to have LEO service. Some will
keep the [Geostationary Orbit] GEO, but there's going to be a lot of satellite equipment that will be changed out," he said. "We will have a portion of the businesses which will have the financial means to afford those changes and new technologies using our leasing tool."
SLC has completed proof of concept work with one satellite service provider in which the company procured the equipment, paid the equipment manufacturer, shipped the equipment, and invoiced a monthly recurring fee, Emilian said.
And in December, SLC announced a partnership with Blue C Mobile, a maritime satellite communications company. SLC will provide custom and flexible financing solutions for Blue C Mobile customers.
"The satellite providers no longer have to worry about where they are going to find the money to purchase the hardware, to then offset that with a lease to the customer because they think that they can't win the business unless they do both," Seery said. "They might have the right capability from an airtime perspective, or from an installation perspective. They might be a great local partner for that customer. But they can't actually deliver the hardware component the way the customer wants it. So they'll probably miss out on that business and therefore, they are not going to grow in the same way that they wanted to grow, or the way the market is growing. What we are doing is essentially acting as a growth engine by enabling them to access capital."
Emilian said SLC will enable Tier 2 service providers to win more business. "The satellite provider companies are saying 'You are going to save us,'" he said
#### Press Release #############################
[headlines]
--------------------------------------------------------------
#### Press Release #############################
Centra Funding (4-Hour Funding) Joins and
Strengthens APPROVE Lender Network and How it Works

PLANO, TEXAS, --Centra Funding (4 Hour Funding) , an equipment financing company serving many small companies and equipment vendors nationwide, has joined the APPROVE lending network, a FinTech solution with algorithms that match B2B equipment buyers with optimized equipment financing options.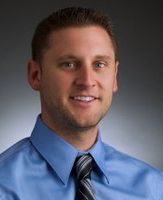 Drew Kabo, Senior Vice President of Sales for Centra, said that while the company has always offered a streamlined financing approach, customers coming in through APPROVE may see an even faster process and timeframe with less effort.
"APPROVE connects us with the seller on the deal from the very beginning, and it already has the equipment invoice uploaded, seller payment information, and dollar amount to be funded," he said. "This makes us even more responsive to what so many businesses want—to maintain cash on hand, yet still be able to launch, expand or adapt."
The need for flexibility has become more urgent with the surge in equipment demand and acceptance of new ecommerce processes since the pandemic.
Since the pandemic the point of sale has become increasingly digital, and the need for financing even more critical. The ability to quickly finance equipment purchases has been key to helping organizations adjust to shifting business models, such as restaurants that moved to food trucks when their major operations were curtailed during the pandemic shutdowns, explained Kabo.

Kabo said customers seeking funding outside of the APPROVE network usually had to call the equipment seller, obtain the invoice, and then get the payment instructions manually. "Through the APPROVE platform and network, that legwork has already been done for the client," he said. "Once they get approved, we can automatically see the final invoice uploaded, see the seller's payment instructions and the customer just has to choose their term length and sign a few electronic documents to fund the order and have it shipped."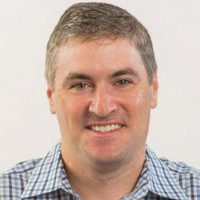 Robert Preville, the CEO of KWIPPED, the online equipment marketplace and creator of APPROVE, said "Centra is a good fit for the lending network because the goal is to offer a wide variety of financing options that span industry sectors, deal size and credit ratings. APPROVE's algorithms match a buyer with its best financing sources—those most likely to rapidly approve the deal and offer the most competitive rates to buyers.
"We're constantly analyzing data to identify any gaps in our ability to deliver the best possible financing options to equipment buyers. Centra Funding allows us to provide more and better options for certain types of businesses, startups for example, than we were able to before partnering with them."
About APPROVE
APPROVE is an equipment financing SaaS solution that enables equipment manufacturers and distributors to integrate financing estimates and applications at every Point-of-Influence in an equipment buyer's journey. APPROVE also leverages a network of lenders and uses sophisticated technology to match customer finance applications with the ideal lending solutions. APPROVE was developed by KWIPPED, Inc., a technology company that developed and maintains the world's first online B2B equipment marketplace (www.kwipped.com) where equipment suppliers and lenders compete to serve the needs of equipment buyers. KWIPPED's worldwide headquarters is located in Wilmington, NC.
CV Holdings and Centra Funding
https://leasingnews.org/archives/May2021/05_10.htm#cv
[headlines]
--------------------------------------------------------------
#### Press Release #############################
Confidence in Asset-Based Lending Holds Steady, yet
SFNet Survey Reflects Supply Chain, Inflation Stress

NEW YORK ─ Confidence in the asset-based lending market held steady in the third quarter as banks and other lenders kept a close eye on the bigger economic picture, according to data released by the Secured Finance Network (SFNet).
SFNet surveyed bank and non-bank asset-based lenders (ABLs) on key indicators for its quarterly Asset-Based Lending Index and SFNet Confidence Index.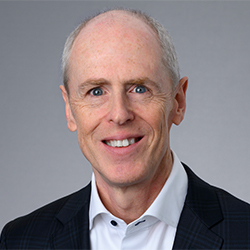 SFNet CEO Richard D. Gumbrecht, said, "This dip in expectation likely reflects concerns about the impact of the supply chain crisis and inflation on the broader economy.
"Overall sentiment for secured lenders moved laterally compared with last quarter, but remains positive," according to the report. "Outlooks differ somewhat between banks and non-bank lenders on some specific issues. Bank lenders report very high expectations for overall business conditions, demand for new business, and loan utilization going into Q4, but expectations for portfolio performance dipped notably relative to last quarter."
Non-bank lenders, meanwhile, have high expectations for loan utilization and demand for new business, but they indicated declining expectations for business conditions in Q4.
Survey highlights
For banks, asset-based loan commitments (total committed credit lines) were up 2.5% in Q3 compared with the previous quarter. Outstandings (total asset-based loans outstanding) increased by 9.8%, though the survey analysis revealed that total outstandings have yet to rebound to pre-pandemic levels.
For non-bank ABLs, commitments inched up just 0.3%, but the change in outstandings was more solid: up 6.9% from Q2.
Both measures were up significantly from year-earlier levels, according to the survey analysis, with term loans representing a growing share of loans.
In terms of credit-line utilization rates, banks haven't seen a rebound from two years ago when rates were in the mid-40s. The Q3 utilization rate was 35.4%, up slightly from 33.3% last quarter. The rate was higher for non-bank lenders: 50.3%, compared with 45.4% in the prior quarter.
"Steady economic growth means modestly higher demand for credit," according to the report.
As for portfolio performance, it's strong among secured lenders, according to the Q3 Asset-Based Lending Index. That's likely due to economic growth overall and continued low interest rates, as well as business cash reserves.
"Total criticized or special mention loans have dropped as a share of total outstandings to 6.8% among reporting banks – the lowest share in years," the report said. "(And) twice as many banks reported decreases to their gross write-offs in this quarter as reported increases."
However, the industry may face new challenges heading into 2022, with rising inflation and Fed "tapering" now in process, the survey analysis said: "It is not just housing that will be impacted by rising interest rates. Durable manufactured goods, including automobiles, can be expected to suffer setbacks as interest rates increase. Rising interest rates can also undermine stock market valuations and asset prices more generally.
Still, the ABL market has demonstrated resiliency in all sorts of economic environments over the years.
"A bit more stress in the financial system is likely as the economic expansion matures, as more businesses look to finance inventory build, and as the next phase of capital spending kicks in—all developments that should bring expanding opportunities for the secured lending industry in 2022," per this report.
About Secured Finance Network
Founded in 1944, the Secured Finance Network (formerly Commercial Finance Association) is an international trade association connecting the interests of companies and professionals who deliver and enable secured financing to businesses. With more than 1,000 member organizations throughout the US, Europe, Canada and around the world, SFNet brings together the people, data, knowledge, tools and insights that put capital to work. For more information, please visit SFNet.com.
#### Press Release #############################
Get Leasing News delivered to your inbox


[headlines]
--------------------------------------------------------------
Watch at Home:
Fernando's Reviews
Nicknamed "The Godfather of Black Cinema," Melvin Van Peebles (1932-2021) blasted through American cinema with a string of personal and explosive works that served as an inspiration to many subsequent filmmakers. So check out Criterion's recent DVD set, which includes all titles in our list.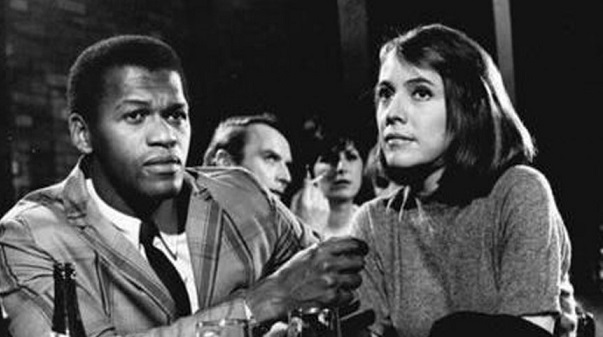 The Story of a Three-Day Pass (1967): Van Peebles made his directorial debut with this striking comedy-drama, filmed in France during the heyday of the New Wave movement. The story follows Turner (Harry Baird), a Black U.S. Army G.I.determined to live it up while stationed in France. Given a three-day pass, he visits fairgrounds and nightclubs until he meets a white French woman named Miriam (Nicole Berger). Over the course of the next few days, loveblossoms between the two, as they head to a hotel by the beach. Their idyll is threatened, however, after Turner runs into friends in the military and old doubts and prejudices reemerge. Overflowing with spirited bits of cinematic experimentation, Van Peebles' debutis a vibrant look at a melancholy romance.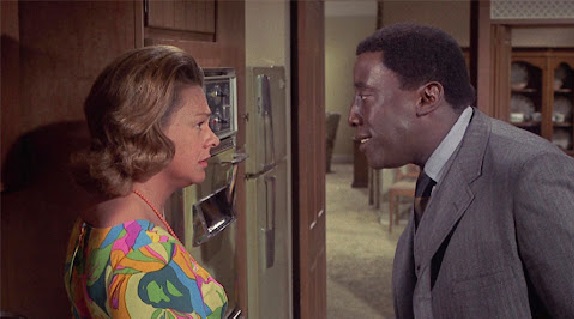 Watermelon Man (1970): Continuing his investigation of prejudice, Van Peebles mixes social commentary with surreal comedy in this comic fantasy. Comedian Godfrey Cambridge had one of his rare screen leads as Jeff Gerber, a health-obsessed suburbanite who, one morning, wakes up to discover that his white skin has inexplicably turned black. This brings about drastic changes both at home and at work, beginning with his wife Althea (Estelle Parsons), a self-proclaimed liberal who finds herself repulsed by her husband's new condition. At the office, meanwhile, his boss tries to use him to reach a whole new market and his previously uninterested secretary finds him irresistible. The set-up sounds like a one-joke sitcom, but Van Peebles infuses it with a cutting anger that brings bite to its satire of stereotypes.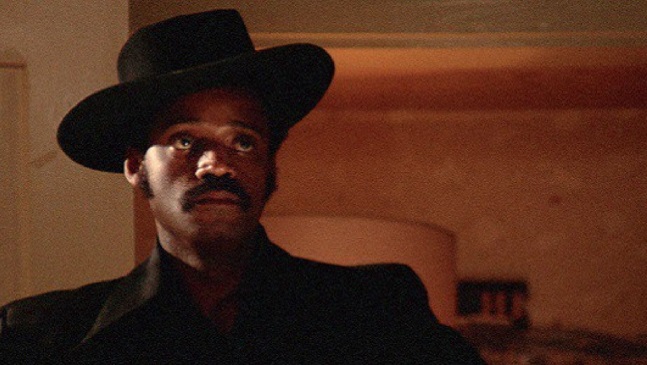 Sweet Sweetback's Baadasssss Song (1971): Van Peebles' most well-known film is also one of the most incendiary works to ever reach mainstream American theaters. The director also plays Sweetback, a taciturn antihero who becomes a fugitive after being framed for a crime he didn't do and beating up corrupt police officers. From the squalid neighborhoods of Los Angeles, he takes off to the desert of Baja California, along the way meeting a vivid gallery of hustlers, Black Panther militants, Hell's Angels bikers, and hippies. Can he reach the Mexican border before the authorities get to him? Filmed in a hallucinatory whirl of changing film stocks and psychedelic effects, the movie rejectscinema's rules just like its protagonist rejects society's rules. The blazing results are a sustained blast of subversion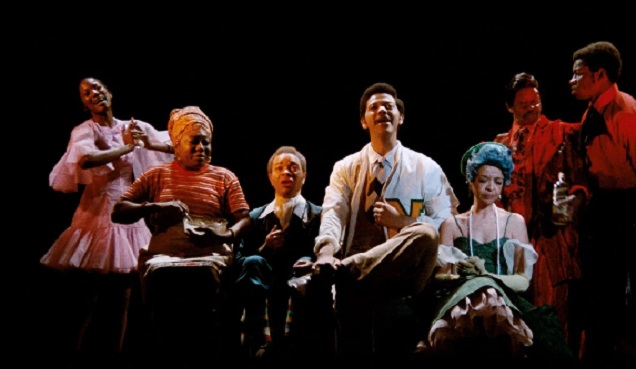 Don't Play Us Cheap (1973): After the ultimate annihilation of "Sweet Sweetback's Baadasssss Song," Van Peebles went the opposite direction both in style and in subject with this lively adaptation of his own stage musical. Taking place in Harlem on a Saturday night, the plot follows the festivities of a Black family who get interrupted by a pair of very curious guests. Trinity (Joseph Keyes) and Brother Dave (Avon Long) are imps from Hell who turn up in human form at a party thrown by Miss Maybell (Esther Rolle) for her niece Earnestine's (Rhetta Hughes) birthday. Their mission is complicated, of course, when Trinity falls in love with Earnestine. Spoofingmusical conventions as well as urban folklore, the movie offers an energetic ensemble cast and a bouncy score.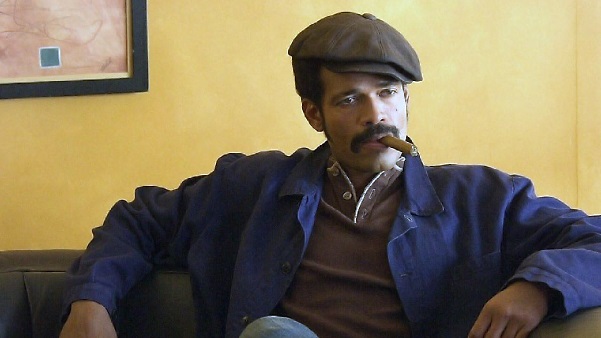 Baadasssss! (2003): Van Peebles' legend and art are lovingly honored in this behind-the-scenes account of his most famous film, directed by his own son, Mario Van Peebles. Mario also plays Melvin, warts and all, as a driven man emerging from the turmoil of the Sixties to forge confrontational cinema. Acting as a one-man studio, handling everything from casting to shooting to editing and advertising, he's also portrayed as a man with a complicated relationship with his young son. Despite an endless paradeof obstacles, "Sweet Sweeback's Baadasssss Song" emerges as an unlikely box-office hit and an undeniable cultural landmark. Recreating iconic moments from the original, this is anintoxicating movie about moviemakingthat's also a poignant tribute from one generation to another.

[headlines]
--------------------------------------------------------------
Other Breed Dog
Minnetonka, Minnesota  Adopt-a-Dog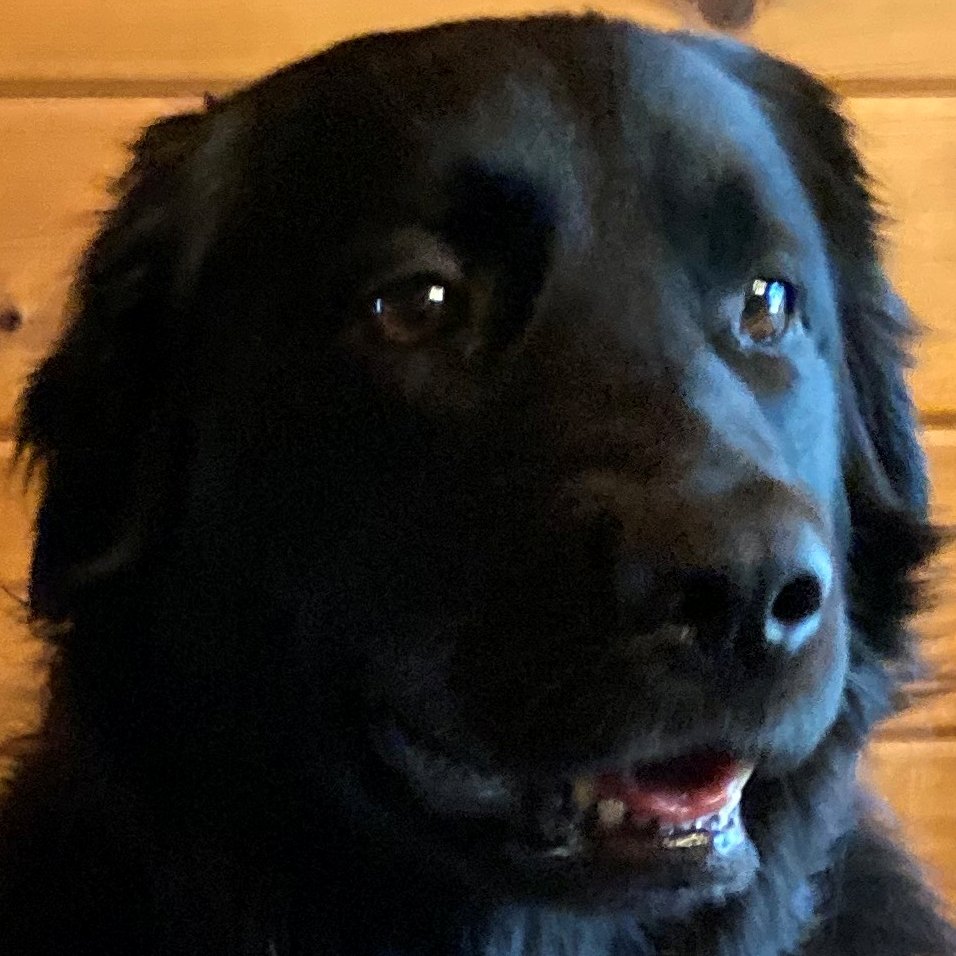 Freida

#210952
Female
5 years, 9 months
68 lbs.
Location: Stillwater, MN
Adoption Fee: $400
Full Information
(including updates about Frieda)
https://ragom.org/dogs/326996/
Ragom
5800 Baker Road, Suite 120
Minnetonka, MN 55345
(952) 946-9004
https://ragom.org/
ADOPTION ELIGIBILITY
https://ragom.org/adopt/adoption-eligibility/
[headlines]
--------------------------------------------------------------
Hearst Ranch Three Sisters Cuvee Red 2019
By Kevan R. Wilkinson, Leasing News Wine Reviewer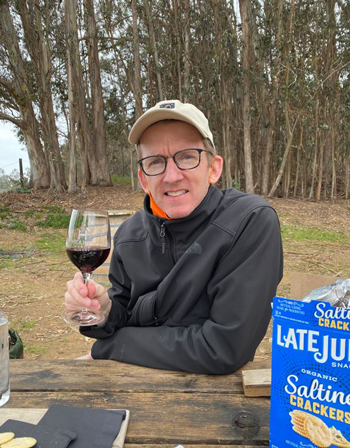 Hearst Ranch Winery's spacious and amenity-filled tasting room is a stone's throw away (literally, as you can see from this picture of me holding up a wine glass) from the picturesque San Simeon pier and coastline, which makes for a perfect place to enjoy wines and lunch.
My wife and I visited this tasting room in the early Spring of 2021 on a cold afternoon. We tasted three red wines, and the one that stood out was the Three Sisters Cuvee Red 2019. We ended up buying some bottles to enjoy this delicious wine at home.
These Hearst Ranch Three sisters Cuvee Red 2019 red blend is made from Syrah, Grenache, and Mourvedre grapes from Paso Robles, California. It has a nice inky color, fruit-filled nose, and a palette of cherries, raspberries, and vanilla beans. It is a pleasant wine that is silky smooth and guaranteed to impress.
Available for around $20/bottle at specialty wine shops, Instacart, and wine.com. You can also purchase it directly from the Hearst Ranch Winery website for $25/bottle.

Kevan R. Wilkinson | Digital Content Manager | BALBOA CAPITAL |
kevanrw@balboacapital.com | www.balboacapital.com
Wine Reviews by Kevan R. Wilkinson
https://leasingnews.org/Pages/wine_reviews.html

[headlines]
--------------------------------------------------------------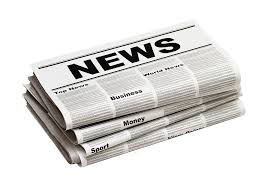 News Briefs---

First American Equipment Finance enjoys
     new HQ, growth, and hires
https://www.rochesterfirst.com/why-roc/first-american-equipment-finance-enjoys-new-hq-growth-and-hires/
The housing market just keeps getting worse for buyers
Prices haven't gone up this fast in at least 45 years
https://www.businessinsider.com/should-i-buy-house-corelogic-biggest-price-increase-45-years-2021-12
Value of Shipments in the Nation's Manufacturing
Sector Decreased 8.9% to $5.2 Trillion in 2020.
https://www.census.gov/newsroom/press-releases/2021/2020-annual-survey-of-manufactures-data.html 
Parents wondered whether learning remotely could work
  as well  as being in a classroom. New global data
suggests the answer is no
https://www.washingtonpost.com/world/2021/12/09/global-remote-learning-loss/
'Jeopardy!' announces Mayim Bialik and Ken Jennings
Wiill continue co-hosting in 2022
https://www.nbcnews.com/pop-culture/tv/mayim-bialik-ken-jennings-will-continue-hosting-jeopardy-season-rcna8100
How to Lose $2 Billion in 10 Years
Unpaid Bills Pile Up for Former Hedge-Fund Star
https://www.wsj.com/articles/how-to-lose-2-billion-in-10-years-unpaid-bills-pile-up-for-former-hedge-fund-star-11639051201?st=dx7ngmpg7fsul6k&reflink=desktopwebshare_permalink


[headlines]
--------------------------------------------------------------


You May Have Missed---
New Minimum Tax Could Politicize Corporate Accounting
   Likely to Fall short of Objectives
https://www.stltoday.com/business/columns/david-nicklaus/nicklaus-new-minimum-tax-could-politicize-corporate-accounting/article_8e02e495-2504-5b9b-bb71-404cc3b7b509.html


[headlines]
--------------------------------------------------------------

Sports Briefs---
Ego and drama are gone from Patriots locker room,
     but the winning has remained
https://www.bostonglobe.com/2021/12/09/sports/ego-drama-are-gone-patriots-locker-room-winning-has-remained/?event=event12
Do Los Angeles Rams beat Cardinals in Arizona
to tighten NFC West?
https://www.usatoday.com/story/sports/nfl-picks/2021/12/09/nfl-picks-week-14-2021-rams-cardinals-nfc-west/6410845001/
Russell Wilson says he intends to fulfill Seahawks
contract, be with Seattle "20 years"
https://www.theredzone.org/Blog-Description/EntryId/19586/Russell-Wilson-says-he-intends-to-fulfill-Seahawks-contract--be-with-Seattle--20-years-


[headlines]
--------------------------------------------------------------


California Nuts Briefs---

Five miles of stunning Northern California coastline
    preserved in landmark redwoods deal
https://www.eastbaytimes.com/2021/12/09/five-miles-of-northern-california-coast-preserved-in-landmark-redwoods-deal/
Kaiser hospital staff members got breakthrough
omicron COVID, report mild symptoms
https://www.sfgate.com/coronavirus/article/Kaiser-hospital-staff-breakthrough-COVID-16688441.php
Biggest storm in nearly a month expected
to sweep San Francisco Bay Area
https://www.sfgate.com/weather/article/atmospheric-river-San-Francisco-Bay-Area-16684953.php


[headlines]
--------------------------------------------------------------
"Gimme that wine"


Wine and NHL mogul Bill Foley buys Sonoma's
    Chateau St. Jean with plans to restore its former glory
https://www.sfchronicle.com/food/wine/article/Wine-and-NHL-mogul-Bill-Foley-buys-Sonoma-s-16686501.php
The king of flashy Napa wineries just acquired a
new tasting room in a prime Rutherford location
https://www.sfchronicle.com/food/wine/article/The-king-of-flashy-Napa-wineries-just-acquired-a-16686362.php
Thieves burglarize SE Portland winery
and swipe charity donations in the act
https://www.kptv.com/news/thieves-burglarize-se-portland-winery-and-swipe-charity-donations-in-the-act/article_6b45e964-57d9-11ec-a0e7-f3e4627f80a6.html
The Leading Source for Wine Industry Data
https://winesvinesanalytics.com/
Southern Glazer's Wine & Spirits Launches New Digital   
   Marketing Company,  DRAM Agency,
to Help Suppliers Maximize eCommerce Strategies
https://www.businesswire.com/news/home/20211208005096/en/Southern-Glazer?s-Wine-Spirits-Launches-New-Digital-Marketing-Company-DRAM-Agency-to-Help-Suppliers-Maximize-eCommerce-Strategies


"Gimme that Wine"
http://www.youtube.com/watch?v=EJnQoi8DSE8
Free Wine App
https://www.nataliemaclean.com/mobileapp/

Wine Prices by vintage
http://www.winezap.com
http://www.wine-searcher.com/
[headlines]
----------------------------------------------------------------
This Day in History
     1672 – The first postal route between cities was the route between New York City and Boston, MA. Governor Francisco Lovelace of New York announced that monthly service would be inaugurated on January 1, 1673. The first post rider left New York City on January 22, 1673 and arrived in Boston three weeks later. This was the origin of the Boston Post Road that goes through NYC into Westchester County and up to Boston. Most of this road is now known as US 1.
http://freepages.genealogy.rootsweb.ancestry.com/~gentutor/boston.html
1690 - The Massachusetts Bay Colony became the first American colonial government to borrow money.
1776 - The cash strapped Continental Congress authorized a loan of $5 million from France, to be used for the purchasing of supplies and construction of cruisers. The length of the loan was indefinite. Bonds were sold at par. The rate of interest was 5 percent, payable annually. The loan was received on June 4, 1777. The final redemption was made on December 31, 1793, when the balance due was merged into the general account of the French debt. Alexander Hamilton was Secretary of The Treasury between September 11, 1789 and January 31, 1795 and obtained loans from the Bank of New York and Bank of North America. The interest rate was six percent.
1787 - Birthday of Thomas Gallaudet (d. 1851) at Philadelphia, PA. A hearing educator who, with Laurent Clerc, founded the first public school for deaf people, Connecticut Asylum for the Education and Instruction of Deaf and Dumb Persons (now the American School for the Deaf), at Hartford, CT, on Apr 15, 1817. Gallaudet University, for the hearing impaired, in Washington, DC was named in his honor.
1819 – African-American Tom Molineux had a wide following by the time he left for England in 1810 to fight the English champion Tom Cribb on this day. Molineux grew up in slavery, history records, on a plantation in Virginia, and was said to have won his freedom by winning boxing bouts arranged by slave owners. He was very popular and the favorite to win in the English championship fight. Although he knocked Cribb out in the 23rd round, he was falsely accused of using lead weights in his gloves, and the fight continued, ending in a victory for Cribb in the 40th round.
1817 - Mississippi became the 20th state.
1830 - Birthday of one of America's greatest poets, Emily Dickinson (d. 1886), at Amherst, MA. She was reclusive, mysterious, and frail in health. Seven of her poems were published during her life, but after her death, her sister Lavinia discovered almost 2,000 more poems written on the backs of envelopes and other scraps of paper locked in her bureau. They were published gradually over 50 years, beginning in 1890. The little-known Emily Dickinson who was born, lived and died at Amherst, now is recognized as one of the most original poets of the English-speaking world.
1845 - President James Polk makes a bold move to radically expand the burgeoning United States. Polk gave Congressman John Slidell the go-ahead to settle a border dispute concerning Texas, as well as to purchase New Mexico and California, from Mexico. As per Polk's demand, Slidell anted up $5 million for New Mexico and $25 million for California. However, Mexico refused the offer, emboldening the president to marshal a war effort in the name of "re-annexing" the territory. We then annexed California and other land from Mexico with troops in Los Angeles and San Francisco.
1850 - Birthday of Jennie Augusta Brownscombe (d. 1936) at Honesdale, PA. A painter, specialist in scenes of early U.S. history, she was sought by magazine and calendar publishers because of her meticulous perspective and realism. Huge numbers of reproductions of her paintings were also sold. Most buyers never knew her name. In all, she copyrighted more than 100 paintings. She lived simply with one companion/servant and died at 85.
http://www.artoftheprint.com/artistpages/brownscombe_
jeannie_augusta_youngwomanhood.htm
http://www.artnet.com/ag/artistdetails.asp?aid=3197
http://www.malaspina.com/site/person_256.asp
http://www.artcyclopedia.com/artists/brownscombe
_jennie_augusta.html
1851 - Birthday of Melville Louis Kossuth Dewey (d. 1931), American librarian and inventor of the Dewey decimal book classification system, at Adams Center, NY. He was an advocate of spelling reform, urged use of the metric system and was interested in many other education reforms.
1852 - 10,000 people turned out to watch the first legal hanging in San Francisco. Jose Forniz was hanged from gallows built on the slope of Russian Hill for the murder of Jose Attari. The crime which inaugurated public executions was commonplace. A Spaniard named Jose Foriniz struck down Attari, an unknown Mexican in Pleasant Valley, stabbing him with a dagger for, as he claimed, attempting to rob him. The case was tried before Judge Lake, with H. H. Byrne, District Attorney, as prosecutor, and Judge H. S. Brown and Colonel James for the defense. After a very prompt trial, Foriniz was sentenced to be hanged two months later. The execution took place on Russian Hill, much to the indignation of the cemetery wherein, among others, rested the bones of Don Vicente Nunez. It was the oldest burying-place for the city. That did not deter some three thousand people from attending, parents taking children to see the unusual sight, and women on foot and in carriages forcing their way to the front. Between 12 and 1 o'clock the condemned man was taken to the scaffold in a wagon drawn by four black horses, escorted by the California Guard. The Marion Rifles under Captain Schaeffer kept the crowd back from the scaffold. The man died game, after a farewell speech, in which he said: "The Americans are good people; they have ever treated me well and kindly; I thank them for it. I have nothing but love and kindly feelings for all. Farewell, people of San Francisco. World, farewell!"
1861 – The Confederate States of America accepted a rival state government's pronouncement that declared Kentucky to be the 13th state of the Confederacy.
1864 - Union General William T. Sherman completes his "March to the Sea" when he arrives in front of Savannah, Georgia. Since mid-November, Sherman's army had been sweeping from Atlanta across the state to the south and east towards Savannah, one of the last Confederate seaports still unoccupied by Union forces. Along the way, Sherman destroyed farms and railroads, burned storehouses, and fed his army off the land. In his own words, Sherman intended to "make Georgia howl," a plan that was approved by President Lincoln and Ulysses S. Grant, general-in-chief of the Union armies. The city of Savannah was fortified and defended by 10,000 Confederates under the command of General William Hardee. The Rebels flooded the rice fields around Savannah, so only a few narrow causeways provided access to the city. Sherman's army was running low on supplies and he had not made contact with supply ships off the coast. Sherman's army had been completely cut off from the North, and only the reports of destruction provided any evidence of its whereabouts. Sherman directed General Oliver O. Howard to the coast to locate friendly ships. Howard dispatched Captain William Duncan and two comrades to contact the Union fleet, but nothing was heard of the trio for several days. Duncan located a Union gunboat that carried him to Hilton Head Island, South Carolina. Supply ships were sent to Savannah, and Duncan continued on to Washington to deliver news of the successful "March to the Sea" to Secretary of War Edwin Stanton. For ten days, Hardee held out as Sherman prepared for an attack. Realizing the futility of losing his force entirely, Hardee fled the city on December 20 and slipped northward to fight another day.
1869 - Women in Wyoming received the right to vote. Originally expressed as a mean of attracting women to this state where men overwhelming outnumbered the opposite sex, equality was a theme to be repeated over and over again as Wyoming became the first to grant women many equal rights.
(lower half of http://memory.loc.gov/ammem/today/dec10.html)
1869 – Kappa Sigma Fraternity was founded at the University of Virginia.
1884 – Mark Twain's "Adventures of Huckleberry Finn" is published.
1896 – In the first intercollegiate basketball game, Wesleyan beat Yale, 4-3.
1898 - The "Treaty of Paris" was signed, which officially ended the Spanish-American War. American and Spanish ambassadors met at Paris, France, to negotiate a treaty. Under the terms of this treaty, Spain granted the US the Philippine Islands, the islands of Guam and Puerto Rico, and agreed to withdraw from Cuba. Senatorial debate over the treaty centered on the move by the US toward imperialism by acquiring the Philippines. A vote was taken Feb 6, 1899, and the treaty passed by a one-vote margin. President William McKinley signed the treaty Feb 10, 1899. The once-proud Spanish empire was virtually dissolved as the United States took over much of Spain's overseas holdings. Puerto Rico and Guam were ceded to the United States, the Philippines were bought for $20 million, and Cuba became a U.S. protectorate. Philippine insurgents who fought against Spanish rule during the war immediately turned their guns against the new occupiers, and 10 times more U.S. troops died suppressing the Philippines than in defeating Spain.
1899 – Delta Sigma Phi Fraternity was founded at CCNY.
1901 – The first Nobel Peace Prizes were awarded to Jean Henri Dunant and Frederic Passy.
1903 – The Nobel Prize for Physics was awarded to Pierre and Marie Curie
1904 - The New York Police Department, New York City, appointed the first two motorcycle police officers, Anthony L. Howe and Eugene Case. They were assigned to the police headquarters in The Bronx and Manhattan.
1905 - "The Gift of the Magi," a short story by William Sydney Porter, 43, was first published. Known by his pen name, O. Henry, Porter's writings were characterized by trick endings, making him a master of short story telling.
http://www.auburn.edu/~vestmon/Gift_of_the_Magi.html
1906 – The first American awarded the Nobel Peace Prize was President Theodore Roosevelt for his role in the mediation of the Russo-Japanese War.
1911 – One of television's first news anchors, Chet Huntley (d. 1974), was born in Caldwell, MT. With David Brinkley, he co-anchored NBC's evening news program, "The Huntley-Brinkley Report" for 14 years beginning in 1956. Their catchphrase closing of "Good night, Chet" - "Good night, David... and good night for NBC News" is remembered almost as much as the high quality of their onscreen work.
1914 - Birthday of Dorothy Lamour, born Mary Leta Dorothy Slaton (d. 1966), in New Orleans, LA. Singer-actor and wearer of a sarong in many of her movies. She is most renowned for her "road" films with Bob Hope and Bing Crosby, and "Hurricane" (1937). One of the big questions was what held up the sarongs - she said muscle control had a lot to do with it. During the Second World War, she auctioned two of her sarongs as part of fund-raising efforts that collected more than $2 million for the war effort. She was a native of New Orleans and never saw the South Pacific until she was 70 when she said it looked as pretty as the back lot of Paramount.
http://www.geocities.com/Hollywood/Hills/2440/lamour.html
http://www.canoe.ca/JamMoviesArtistsL/lamour_dorothy.html
http://us.imdb.com/name/nm0483787
1915 - 1,000,000th model T Ford left the assembly line.
1919 – The National League outlawed the spitball for all new pitchers while grandfathering it for existing Major Leaguers.
1922 - Pete Henry kicked the longest known NFL drop-kicked field goal, 45 yards.
1924 – Major League Baseball reached agreement on the permanent rotation of World Series games with each league getting games 1, 2, 6, 7 in alternating years. That changed in 2005 when it was agreed that League that wins the All-Star Game will have home field advantage; the rotation went back to the original in 2017.
1925 - The joint Major League Rules committee finally voted to award 2nd-place World Series money withheld from the eight Black Sox in 1920 to the other White Sox who were not involved in the scandal.
1927 – The Grand Ole Opry made its first broadcast on radio from Nashville.
1928 – Dan Blocker was born Bobby Dan Davis Blocker (d. 1972) in DeKalb, TX. Blocker had a fledgling TV career with supporting roles in several television series, mostly westerns. Blocker's big break came in 1959, when he was cast as Hoss Cartwright on the long-running NBC television series, "Bonanza" and played the role until his death. Despite several popular myths as to the mysterious death of Blocker, he died in Los Angeles of a pulmonary embolism following gall bladder surgery.
1930 - Duke Ellington and His Orchestra record "Mood Indigo."
1931 - The first Nobel Peace Prize awarded to an American woman went to Jane Addams, the pioneering social worker who founded Hull House, in Chicago, Ill, to serve the city's poor residents. She received the award jointly with Dr. Nicholas Murray Butler, president of Columbia University, for her leading role in the women's peace movement. She chaired the Woman's Peace Party in 1915, presided over the Women's International League for Peace and Freedom from 1919 to 1929, and helped to found the American Civil Liberties Union in 1920.
1932 - Birthday of bass player Bob Cranshaw (d. 2016), Evanston, Ill.
http://shopping.yahoo.com/shop?d=product&id=1927028789&
clink=dmmu.artist&a=b
1938 - Filming finally begins on "Gone with the Wind" after years of delay. Producer David O. Selznick had not yet cast an actress to play the leading role of Scarlett O'Hara, so the first day's shooting was of the burning of Atlanta, which didn't require close footage of Scarlett.
1938 - Pearl S. Buck becomes the first woman to win the Nobel Prize for Literature.
http://www.nobel.se/literature/laureates/1938/buck-bio.html
http://www.pearl-s-buck.org/psbi/PearlSBuck/about.asp
1940 - A curious rule that was designed to "break up the Yankees" was continued by the American League, a rule which prohibits the team winning the championship from trading with any other club. The rule was voted in at the December, 1939 meetings by the seven other AL owners after the New York Yankees won four straight World Series.
1941 - Jimmy Dorsey Band records "Tangerine." Decca 4123.
1941 - 4,000 Japanese troops land on the Philippine Islands, while Japanese aircraft sink the British warships Prince of Wales and Repulse. Guam, an American-controlled territory, was also seized. British Prime Minister Winston Churchill finally exclaims, "We have lost control of the sea." The attack on Pearl Harbor on December 7, 1941 was only one step in a larger plan to dominate the Pacific. That plan involved knocking out first American, then British, naval opposition. Japanese bombing raids on Guam, Midway Island, and Wake Island followed the attack on the American fleet anchored at Pearl Harbor. American airfields there were destroyed, as were Clark and Iba airfields in the Philippines, wiping out more than half of the United States' aircraft dedicated to the Far East. These bombing raids were followed up, on December 10, by 2,000 Japanese troops that landed on the Philippine island of Luzon in the north, and another 2,000 that landed at Vigan on the western coast. And in Guam, 700 Japanese Special Naval Landing Forces invaded and occupied the American-controlled military outpost of Guam after only a 25-minute military engagement, resulting in the capture of 500 Americans soldiers. The United States was not alone in its struggle for the Pacific. Great Britain had also declared war on the Empire of Japan on December 8. The next day, Japan occupied the capital of Thailand and then landed in the Malay Peninsula, which could not be repulsed by the outmatched Australian and Indian troops. Britain responded by dispatching Force Z, their Royal Navy unit dedicated to supporting Singapore, when Japanese bombers spotted Z's battleship, the Prince of Wales, and its sister ship, the Repulse, sailing for Kuantan on the eastern coast of the Malay Peninsula, believing erroneously that the Japanese had just put troops ashore there. The bombers rained down torpedo bombs on the British warships, sinking them and killing 840 men. "In all the war, I have never received a more direct shock," Churchill lamented. And the Japanese were far from finished: The humiliation of the United States in the Philippines and a more extensive occupation of Indochina and the South Pacific were still to come.
1941 – Child actor Tommy Rettig (d. 1966) was born in Queens, NYC. He is best remembered for portraying the character "Jeff Miller" in the first three seasons of CBS' "Lassie" from 1954 to 1957, later seen in syndicated re-runs as "Jeff's Collie."
1941 – Chad Stuart, of Chad & Jeremy, was born David Stuart Chadwick (d. 2020) at Windermere, Cumbria in the UK. Together they had a role in the British invasion into America's rock scene with "Yesterday's Gone," "A Summer Song" and "Willow Weep for Me."
1945 - Preston Tucker reveals plan to produce the Torpedo, a new 150 MPH car
1945 - At the annual meeting, Major League Baseball headed off the quest of the Pacific Coast League for major league status and granted more territorial protection for the upper minors by creating a new AAA classification for the PCL, American Association and International League. The Eastern and Texas Leagues were promoted from A to AA. The South Atlantic League moved from A to B.
1946 - The temperature at New York City soared to 70 degrees.
1946 – "The Big Train," Walter Johnson died in DC. He played his entire 21-year baseball career for the Washington Senators (1907–1927). He later served as their manager (1929-32) and for the Cleveland Indians (1933-5). One of the most celebrated and dominating players in baseball history, Johnson established several pitching records, some of which remain unbroken. He remains by far the all-time career leader in shutouts with 110, second in wins with 417, and fourth in complete games with 531. Speculation is strong that had he played for a more competitive club, he may have approached or passed 500 wins. Upon his retirement, he held the career record in strikeouts with 3,508 and was the only player in the 3,000 strikeout club for over 50 years until Bob Gibson recorded his 3,000th strikeout in 1974. Johnson led the league in strikeouts a Major League record 12 times—one more than current strikeout leader Nolan Ryan—including a record eight consecutive seasons. Johnson was one of the first five players elected to the Baseball Hall of Fame in 1936 with Ty Cobb, Christy Mathewson, Babe Ruth, and Honus Wagner. Johnson's gentle nature was legendary, and to this day he is held up as an example of good sportsmanship, while his name has become synonymous with friendly competition. Johnson was born in Humboldt, KS in 1887.
1946 - Damon Runyon died in the NYC about which he wrote so much. Best known for his short stories celebrating the world of Broadway in New York City that grew out of the Prohibition era. To New Yorkers of his generation, a "Damon Runyon character" evoked a distinctive social type from the Brooklyn or Midtown demi-monde. The adjective "Runyonesque" refers to this type of character as well as to the type of situations and dialog that Runyon depicted. He spun humorous and sentimental tales of gamblers, hustlers, actors, and gangsters. He was born Alfred Damon Runyan October 4, 1880 in Manhattan, KS.
1948 - United Nations passes Universal Declaration of Human Rights.
http://www.un.org/Overview/rights.html
1949 - Fats Domino recorded his first tracks for Imperial Records. One of those songs was called "The Fat Man," which later became his nickname.
1950 - Dr. Ralph Johnson Bunche became the first African-American awarded the Nobel Peace Prize. Bunche was awarded the prize for his efforts in mediation between Israel and neighboring Arab states in 1949.
1950 - PAGE, JOHN U. D., Medal of Honor.
Rank and organization: Lieutenant Colonel, U.S. Army, X Corps Artillery, while attached to the 52d Transportation Truck Battalion. Place and date: Near Chosin Reservoir, Korea, 29 November to 10 December 1950. Entered service at: St. Paul, Minn. Born: 8 February 1904, Malahi Island, Luzon, Philippine Islands. G.O. No.: 21, 25 April 1957. Citation: Lt. Col. Page, a member of X Corps Artillery, distinguished himself by conspicuous gallantry and intrepidity in action above and beyond the call of duty in a series of exploits. On 29 November, Lt. Col. Page left X Corps Headquarters at Hamhung with the mission of establishing traffic control on the main supply route to 1st Marine Division positions and those of some Army elements on the Chosin Reservoir plateau. Having completed his mission Lt. Col. Page was free to return to the safety of Hamhung but chose to remain on the plateau to aid an isolated signal station, thus being cut off from elements of the marine division. After rescuing his jeep driver by breaking up an ambush near a destroyed bridge, Lt. Col. Page reached the lines of a surrounded marine garrison at Koto-ri. He then voluntarily developed and trained a reserve force of assorted army troops trapped with the marines. By exemplary leadership and tireless devotion he made an effective tactical unit available. In order that casualties might be evacuated, an airstrip was improvised on frozen ground partly outside of the Koto-ri defense perimeter which was continually under enemy attack. During 2 such attacks, Lt. Col. Page exposed himself on the airstrip to direct fire on the enemy, and twice mounted the rear deck of a tank, manning the machine gun on the turret to drive the enemy back into a no man's land. On 3 December while being flown low over enemy lines in a light observation plane, Lt. Col. Page dropped hand grenades on Chinese positions and sprayed foxholes with automatic fire from his carbine. After 10 days of constant fighting, the marine and army units in the vicinity of the Chosin Reservoir had succeeded in gathering at the edge of the plateau and Lt. Col. Page was flown to Hamhung to arrange for artillery support of the beleaguered troops attempting to break out. Again Lt. Col. Page refused an opportunity to remain in safety and returned to give every assistance to his comrades. As the column slowly moved south Lt. Col. Page joined the rear guard. When it neared the entrance to a narrow pass it came under frequent attacks on both flanks. Mounting an abandoned tank Lt. Col. Page manned the machine gun, braved heavy return fire, and covered the passing vehicles until the danger diminished. Later when another attack threatened his section of the convoy, then in the middle of the pass, Lt. Col. Page took a machine gun to the hillside and delivered effective counter fire, remaining exposed while men and vehicles passed through the ambuscade. On the night of 10 December the convoy reached the bottom of the pass but was halted by a strong enemy force at the front and on both flanks. Deadly small-arms fire poured into the column. Realizing the danger to the column as it lay motionless, Lt. Col. Page fought his way to the head of the column and plunged forward into the heart of the hostile position. His intrepid action so surprised the enemy that their ranks became disordered and suffered heavy casualties. Heedless of his safety, as he had been throughout the preceding 10 days, Lt. Col. Page remained forward, fiercely engaging the enemy single-handed until mortally wounded. By his valiant and aggressive spirit Lt. Col. Page enabled friendly forces to stand off the enemy. His outstanding courage, unswerving devotion to duty, and supreme self-sacrifice reflect great credit upon Lt. Col. Page and are in the highest tradition of the military service.
1953 - With an investment of $7,600, Hugh Hefner published the first "Playboy" magazine. There is no date printed on the first issue, now a collector's item. The reason, according to "Hef," is that he doubted anyone would expect a second issue to be printed. Included in this first issue: A classic, nude, calendar photo of actress Marilyn Monroe. My next door neighbor was a college classmate and joined the company as their accountant. He says their main income came from selling the mailing lists of subscribers to others until advertising came in later.
1953 - Harry Belafonte debuted on Broadway in "Almanac" at the Imperial Theatre. Critics hailed Belafonte's performance as "electrifyingly sincere." Also starring in the show: Hermione Gingold, Billy DeWolfe, Polly Bergen and Orson Bean.
1953 – Brooklyn Dodgers president Walter O'Malley unveiled plans for a new stadium in Brooklyn at the end of the Atlantic Avenue subway line, known as Atlantic Yards. It will never be built. The site is currently that of Barclays Center, home of the NBA Brooklyn Nets.
1954 – The Philadelphia Phillies agreed to purchase Connie Mack Stadium.  Oddly, they sold the stadium in 1971 for $600,000, losing $1 million from the original price as the Phillies had moved on to the new Veterans Stadium in South Philly.  The buyers were investors from New York who demolished it and built a bowling alley and discount store thereon.
1955 - Top Hits
"Sixteen Tons" - Tennessee Ernie Ford
"Memories are Made of This" - Dean Martin
"Nuttin' for Christmas" - Barry Gordon
"Love, Love, Love" - Webb Pierce
1955 - "The Big Surprise" on NBC-TV awarded the largest amount of money given away on television. Mrs. Ethel Park Richardson of Los Angeles, CA may have needed an armored truck to carry away her $100,000 in cash.
1955 – "Mighty Mouse Playhouse" premieres on television. "…here I come to save the day, Mighty Mouse is on his way…"
1958 – The University of Pittsburgh agreed to purchase Forbes Field from the Pittsburgh Pirates.
1961 – Former Heisman Trophy winner and first draft pick, Billy Cannon (d. 2018) of the Houston Oilers of the American Football League, gained a total of 373 yards against the New York Titans. The Oilers are now the Tennessee Titans and the New York Titans became the New York Jets upon a change of ownership…wait, it'll come to you.
1963 - Top Hits
"Dominique" - The Singing Nun
"Everybody" - Tommy Roe
"Louie Louie" - The Kingsmen
"Love's Gonna Live Here" - Buck Owens
1963 - Donny Osmond makes his debut with The Osmonds on NBC's "The Andy Williams Show."
1964 - Rev. Martin Luther King became a recipient of the Nobel Prize for Peace. He was the youngest person to have earned the award.
1964 – Celebrity chef Bobby Flay was born in NYC. "Boy Meets Grill," "Iron Chef."
1965 - Bill Graham holds a second benefit for SF Mime Troupe, at The Fillmore (first time there) at Fillmore and Geary in The City. 3,500 turn out. The Warlocks become "The Grateful Dead," and debuted with the new name at the Fillmore Auditorium. The Jefferson Airplane, The Great Society, the John Handy Quintet, the Mystery Trend, and Sam Thomas also appeared.
1966 - The Beach Boys made a one-week stop at the top of the "Billboard" Hot 100 as "Good Vibrations" made it to #1. It was the third #1 hit the group scored. The others were "I Get Around" and "Help Me, Rhonda." This Brian Wilson masterpiece, at a cost of $16,000, was the most expensive single ever produced in music history up to that time.
1967 - A previously unrecorded group called The Steve Miller Blues Band signs with Capitol Records for an unheard of $750,000. Capitol persuades the group to drop the "Blues" from its name.
1967 - Otis Redding and four members of the Bar-Kays (Otis' backup group) were killed in the crash of a private plane near Madison, Wisconsin. Redding was 26 years old. His signature song, "(Sittin' On) The Dock of the Bay," was recorded three days before his death. It was #1 for four weeks beginning February 10, 1968. Redding was inducted into the Rock and Roll Hall of Fame in 1989. The Bar-Kays biggest hit was in July, 1967: "Soul Finger." James Alexander, bass player for the group, was not on the plane. Ben Cauley, trumpet player, survived the crash. The group played for a time with various new members.
1969 - "Suspicious Minds" becomes Elvis Presley's 48th Gold Record. At last count, he had 53.
1970 - The defense opens its case in the murder trial of Lt. William Calley. Charged with six counts of premeditated murder, Calley was a platoon leader in Charlie Company, 1st Battalion, 20th Infantry, 11th Infantry Brigade (Light) of the 23rd (America) Division. He was tried because of his leadership role in the My Lai massacres. On March 16, 1968, Calley led his troops to murder innocent Vietnamese civilians living in a cluster of hamlets located in Son Tinh District in Quang Ngai Province in the northern coastal lowlands. Citing "superior's orders," Defense Attorney George Lattimer contended that Capt. Ernest Medina, Calley's company commander, told his men that they were finally going to fight the enemy. He reportedly ordered "every living thing" killed. Lattimer also cited poor training of the platoon, the rage of the men who had seen their buddies killed, and the expectation of fierce resistance as additional factors contributing to the incident. The lawyer also charged that higher commanders on the ground and in the air observed the episode but did nothing. Despite Lattimer's argument, Calley was found guilty of murdering 22 civilians and sentenced to life imprisonment. His sentence was reduced to 20 years by the Court of Military Appeals and further reduced to 10 years by the Secretary of the Army. Proclaimed a "scapegoat" by much of the public, Calley served three and a half years of house arrest in his quarters at Fort Benning. He petitioned for habeus corpus on February 11, 1974, which was granted on September 25, 1974, along with his immediate release, by federal judge J. Robert Elliott. Judge Elliott determined that Calley's trial had been prejudiced by pre-trial publicity, denial of subpoenas of certain defense witnesses, refusal of the House of Representatives to release testimony taken in executive session of its My Lai investigation, and inadequate notice of the charges. The judge had released Calley on bail on February 27, 1974, but an appeals court reversed Elliott's ruling and returned Calley to U.S. Army custody on June 13, 1974. Consequently, his general court-martial conviction and dismissal from the U.S. Army were upheld; however, the prison sentence and subsequent parole obligations were commuted to time served, leaving Calley a free man.
1971 - Top Hits
"Family Affair" - Sly & The Family Stone
"Have You Seen Her" - Chi-Lites
"Got to Be There" - Michael Jackson
"Kiss an Angel Good Mornin'" - Charley Pride
1971 - William H. Rehnquist was confirmed by the Senate, 68-26, as U.S. Supreme Court Justice. He replaced Justice John Harlan who resigned in September, 1971. Rehnquist joined the Court on January 7, 1972, the same day as Justice Lewis F. Powell Jr.
1971 - In one of the worst deals ever made, the Mets trade Nolan Ryan and three prospects to the Angels for six time all-star third baseman Jim Fregosi (Serra HS, San Mateo). The fireballer from Texas went on to set the all-time strikeout record (5,714), pitch 7 no-hitters, and become a member of the Hall of Fame while Fregosi provided little help for New York.
1972 - The longest non-scoring pass in NFL history was made as Jim Hart of the St. Louis Cardinals passed from his own one-yard-line to Bobby Joe Moore, known now as Ahmad Rashad, who was tackled on the Los Angeles Rams' one-yard-line. The pass officially went for 98 yards.
1974 - Representative Wilbur D. Mills, Democrat from Arkansas, resigns as chairman of the Ways and Means Committee in the aftermath of the first truly public sex scandal in American politics.
http://waysandmeans.house.gov/legacy/portraits/
1899-2000/mills.htm
http://mullings.com/dr_05-10-00.htm
http://abcnews.go.com/sections/politics/DailyNews/
politics_condit010711.html
1974 – Space probe Helios 1 was launched by the U.S. and Germany. It would later make the closest flyby of the Sun.
1975 - "The Who by Numbers," which contains the hit single "Squeeze Box," earns the Who another Gold record.
1977 - In only his second year of riding, Steve Cauthen became the first jockey to win $6 million in a single season. Cauthen was dubbed 'The Six Million Dollar Man' and 'Stevie Wonder' by his admirers and was named 1977 Sportsman of the Year by "Sports Illustrated," the Associated Press, "ABC's Wide World of Sports" and "The Sporting News."
1979 - Kool and the Gang's "Ladies Night" is certified gold
1979 - Top Hits
"Babe" - Styx
"Still" - Commodores
"Please Don't Go" - K.C. & The Sunshine Band
"I Cheated Me Right Out of You" - Moe Bandy
1980 - Rep. John W. Jenrette, D-S.C., resigned to avoid being expelled from the House following his conviction on charges related to the FBI's Abscam investigation. The investigation also ensnared NJ Senator Harrison Williams and DC Mayor Marion Barry.
1982 - Heavyweight Michael Dokes knocked out Mike Weaver at 1:03 of the first round to win the WBA heavyweight title in Las Vegas.
1983 - Paul McCartney and Michael Jackson started a six-week run at #1 on the Billboard singles chart with "Say Say Say." It was Jackson's 10th chart topper, including solo and with The Jacksons, and was McCartney's 29th, including solo and with The Beatles.
1983 – In the final NFL game at New York's Shea Stadium, the Pittsburgh Steelers beat the New York Jets 34-7. This left the Buffalo Bills as the only NFL team that actually plays its games in New York. The Jets moved to Giants Stadium in NJ for its home games beginning in the 1984 season.
1984 – A bill to balance the federal budget was passed in Congress.
1985 - The R.H. Donnelley Corporation announced plans to bring full color to its phone books, with red, blue and green ... along with the traditional Yellow Pages; and it wasn't long before ads printed in the Yellow Pages began sprouting up with red, blue and green accents (which cost more than the traditional, black-only print).
1986 – F Dominique Wilkins of the Atlanta Hawks scored 57 against the Chicago Bulls.
1987 - Top Hits
"Heaven is a Place on Earth" - Belinda Carlisle
"Faith" - George Michael
"Should've Known Better" - Richard Marx
"Somebody Lied" - Ricky Van Shelton
1988 - Bill Champlin's vocals helped Chicago attain their third and final number one single when "Look Away" hit the top of the Billboard chart. It was one of three Top Ten hits from the "Chicago 19" album, along with "I Don't Wanna Live Without Your Love" and "You're Not Alone."
1989 - Seattle wide receiver Steve Largent makes his NFL record 100th touchdown catch in the Seahawks' 24-17 win at Cincinnati. The record would be obliterated across the 1990s and 2000s by Hall of Famer Jerry Rice who has 208.
1989 - Heavy snow fell across the northern and central mountains of Colorado, with 24 inches reported at Steamboat Springs. Six to twelve inches of snow fell in the Denver and Boulder area delaying plane flights and snarling traffic. Heavy snow also spread across the Central Plains into the Mississippi Valley. Winner, South Dakota received 11 inches of snow, and more than ten inches of snow was reported north of Sioux City, IA.
1991 - The U.S. Supreme Court struck down New York's "Son of Sam Law" that forced criminals' profits for selling their stories to be seized and given to their victims. The High Court held that the New York law was inconsistent with the First Amendment to the U.S. Constitution.
1991 - Alan Freed, the disc jockey credited with giving 'Rock and Roll' its name, was posthumously awarded a star on the Hollywood Walk of Fame. (Freed died Jan 20, 1965.)
1991 – I.M. Pei received $5 million for the design of Rock and Roll Hall of Fame.
1991 – Howie Spira sentenced to 2 years in prison for trying to extort money from Yankees owner George Steinbrenner after Steinbrenner contacted Spira in an attempt to dig up dirt on Yankees' star Dave Winfield. This led to Steinbrenner's suspension from baseball during which time the baseball people, led by Gene Michael, took charge of the team. This period saw the signing of the "Core Four"…Derek Jeter, Mariano Rivera, Andy Pettitte, and Jorge Posada…who would go on to lead the Yankees to five World Series championships and 12 consecutive playoff appearances under Hall of Fame manager Joe Torre, from 1995 through 2007.
1992 - A slow-moving Nor'easter batters the northeast U.S. coast killing 19 people.
1993 - Top Hits
"Again" - Janet Jackson
"I'd Do Anything For Love (But I Won't Do That)" - Meat Loaf
"All That She Wants" - Ace Of Base
"Hero" - Mariah Carey
"Shoop" - Salt-N-Pepa
1994 - Kenny G's "Miracles: The Holiday Album" was number one in the U.S. As of November 2014, the album has sold a total of 7,310,000 copies in the U.S. according to SoundScan. The tracks: "Winter Wonderland," "White Christmas," "Have Yourself a Merry Little Christmas," "Silent Night," "Greensleeves," "Miracles," "Little Drummer Boy," "The Chanukah Song," "Silver Bells," "Away in a Manger" and "Brahms Lullaby."
1995 - Worst snowstorm in Buffalo history drops 37.9" in 24 hours, breaking the previous record of 25.3" in 1982. The storm began Dec 9 at 7 PM. Because of the use of all open spaces, including golf courses in which to dump snow plowed from streets and parking lots, little golf was played in 1995 in the area as the snow did not fully melt until autumn. On December 26-29, 2001, they would get 80 inches of snow.
1995 - NASA scientists received the first data from the space probe Galileo -- a message beamed over 2.3 billion miles (3.7 billion kilometers).
1998 - After 24 years and 1,071 appearances, Dennis Eckersley, 44, who has pitched in more Major League games than any other player, retires as an active player. It was Manager Tony LaRussa's conversion of Eckersley, previously a starter, to a 9th inning-only closer that revolutionized the game and how managers used relievers. Previously, it was common for top relievers like Rollie Fingers, Bruce Sutter, Tug McGraw, Sparky Lyle and Goose Gossage, to pitch as many as the final four innings and usually more than one to shut down the opposition and close out the game.
1998 - Top Hits
"I' m Your Angel" - R. Kelly
"Nobody' s Supposed To Be Here" - Deborah Cox
"Lately" - Divine
"Doo Wop (That Thing)" - Lauryn Hill
2002 - Former President Jimmy Carter accepted the Nobel Peace Prize for his diplomacy in the Middle East in the 1970s.
2007 - Former Vice President Al Gore accepted the Nobel Peace Prize with a call for humanity to rise up against a looming climate crisis.
2007 - NFL star Michael Vick was sentenced to 23 months in prison for bankrolling a dogfighting operation and killing dogs that underperformed.
2009 - President Barack Obama accepted the Nobel Peace Prize with a humble acknowledgment of his scant accomplishments and a robust defense of the U.S. at war.
2010 – The FAA announced it has no clear record of ownership or records of access for over 119,000 private planes
2011 – Ryan Braun, the reigning NL MVP, tested positive for PEDs during the postseason. Facing a 50-game suspension, Braun claims his innocence and announces he is appealing the test result. Braun's suspension was reversed through the arbitration process; the three-man panel ruled that proper protocol had not been followed in collecting and storing the incriminating sample before testing, leaving a doubt open as to whether it could have been the subject of tampering.
2012 - Governor of Colorado, John Hickenlooper, emboldened by the passage of a voter-approved amendment to the state constitution, declared marijuana legal for recreational use.
2013 - General Motors appointed Mary Barra CEO who became the first female CEO of an automotive company.
2014 – James Watson, one of three scientists to co-discover DNA structure, auctioned off the 1962 Nobel Prize medal he received for the achievement. Russian billionaire Alisher Usmaonv paid $4.8 million for the medal and returned it to Watson.
2014 – Google announced that it will close its Google News site in Spain next week, ahead of rules taking effect in January that will force news aggregators to pay each publisher for using its content.
2017 - The Veterans Committee of the Baseball Hall of Fame elected Jack Morris and Alan Trammel, long-time Detroit Tigers teammates. They were inducted into Cooperstown in 2018.
-------------------------------------------------------------

SuDoku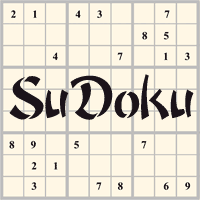 The object is to insert the numbers in the boxes to satisfy only one condition: each row, column and 3x3 box must contain the digits 1 through 9 exactly once. What could be simpler?
http://leasingnews.org/Soduku/soduko-main.htm
--------------------------------------------------------------

Daily Puzzle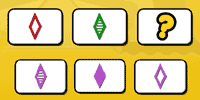 How to play:
http://www.setgame.com/set/puzzle_frame.htm
Refresh for current date:
http://www.setgame.com/set/puzzle_frame.htm
--------------------------------------------------------------


http://www.gasbuddy.com/
http://www.gasbuddy.com/GB_Map_Gas_Prices.aspx
http://www.gasbuddy.com/GB_Mobile_Instructions.aspx
--------------------------------------------------------------

Weather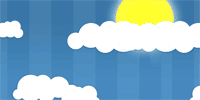 See USA map, click to specific area, no commercials
--------------------------------------------------------------

Traffic Live---
Real Time Traffic Information
You can save up to 20 different routes and check them out with one click,
or type in a new route to learn the traffic live
--------------------------------