Job opening in
Baltimore/Virginia Region
In this position, you will develop and maintain relationships with lease brokers, leasing companies, equipment vendors and direct lessees throughout Baltimore/Virginia Region. Must be knowledgeable in indirect/third party transactions ranging from $15K and up and have in-market experience. Please apply on-line at www.mandtbank.com and view posting 5245
At M&T Bank, we provide an exciting and challenging work environment where performance and innovative thinking are encouraged and rewarded at every level.
With over 700 branches, your career can travel as far as you want to take it!


Wednesday, December 7, 2005
Headlines---
Classified Ads---Senior Management
Patrick Sponsel... Sonia v.M. Stoddard
New to "Broker/Lessor List"
Forum Financial joins the "Story Credit" List
Bob Quinn Gone-Again!
--- The Gazelle: "No Public Comment"
Rudy Trebels, President IFC, Issues Statement
Sales Makes It Happen
--- Perception and Reality
Time to Push "Capital" Lease
Classified Ads---Help Wanted
Cartoon
Holiday Parties Open to "Non-Members"
Bankruptcy Wave Smacks Card Bonds
T-Bill Rises
Commercial Federal Sites Open as Bank of the West
Willis Lease Promotes Robert M. Warwick CFO
Meridian Leasing buys Econocom USA portfolio
Financial Federal record 1st Q Results
CIT buys Ten New Boeing 737s
News Briefs---
You May Have Missed---
Sports Briefs---
"Gimme that Wine"
Restaurant Review---Tru, Chicago, Illinois
Today's Top Event in History
This Day in American History
American Football Poem
######## surrounding the article denotes it is a "press release"
Classified Ads---Senior Management
Atlanta, GA
Experienced leasing exec looking for next challenge. Various asset types, deal sizes and channels. Turn-around or expansion opportunity.
Email: akimicata@mindspring.com
Baltimore, MD
25 year veteran of commercial and equipment leasing seeking a senior management position with leasing or asset based financing company in the southeast (Florida preferred)
Email: kellogg_md@yahoo.com
Denver, CO .
Fortune 500 GM/SVP wants to team up with aggressive lender looking for Western expansion mid-market equip. finance/leasing. 20+ years experience within Rocky Mountain/Southwest and Ca markets.
Email: legal@csotn.com
Hope, NJ.
25 years in optimizing call center operations, collections, billing, and back end revenue generation. Experienced in $7 + billion dollar portfolios. Verifiable achievements.
E-mail: cmate@nac.net
Irvine, CA.
Credit executive, portfolio manager and syndication facilitator. Extensive business building experience in small and mid-ticket operations. Highly innovative. Fortune 100 audit and technology skills. Bottom-line manager.
Email: lenhubbard@bigfoot.com
Jacksonville, FL.
15+yrs Collections/Customer Service Expert. InfoLease, CARMS,managed staffs excess 100 VERY successfully - will relocate WITHIN Florida for right position ~ SIMPLY THE BEST
Email: rafftink@aol.com
Lawton, OK.
Twenty years, I have been the President of Cash Financial Services. I sold my loan portfolio. Resume.
email: bobmooreok@email.com
Long Island, NY
Degree Banking/Finance. 13 years leasing exp. Now prez young leasing company where promises were not met. Interested in joining established firm with future.
Email: bob33483@yahoo.com
New York, NY, NJ, Ct Tri-State
Top Exec. middle and big ticket, top skills treasury,funding, ops,transaction detail, syndication, ready to max profit, help build quality operation. right now!
E-Mail: leasefinance@optonline.net
Orange County, CA
25+ years experience large ticket equipment finance companies and commercial banking. Operations, documentation, legal, credit, workouts, portfolio management. $2+Billion portfolio. Seeking CFO, COO or similar.
Email: finance1000@cox.net
Philadelphia, PA.
27 yrs. exp. sales, ops., credit, strategy, P&L mngmet. Most recently created & executed the biz plans for 2 highly successful Bank-owned small ticket leasing subsidiaries.
email: mccarthy2020@comcast.net
Portfolio Management Consultant ;
25+years experience in Collections, Customer Satisfaction, Asset Management, Recoveries, Continuous Process Improvement, Back end Revenue Generation, Cost per Collection Analysis. $5+Billion Portfolio expertise.
Email: efgefg@rogers.com
Salt Lake City, UT
GM in Sales, Marketing & Operations for Several technology captives. Seeking new adventure in Western States. Consultant of full time.
Email: stevegbdh@hotmail.com
San Francisco, CA. ,
25 years experience w/global leasing company, sales,marketing,business dev., P&L responsibility, asset mgmt, brokering and re-marketing. Interested in joining an est. firm with a future.
Email: rcsteyer@yahoo.com
Sausalito, Ca
Sr. Corp. officer, presently serving as consultant, fin. service background, M&A, fund raising, great workout expertise, references
Email: nywb@aol.com
Syracuse, N.Y.
Int. equip. leasing exec. 25 yrs global P&L sr. mngt., including corporate turnarounds, strategic planning, new biz dev., structure finance, contract neg., vendor leasing specialist.
Email: jimh356094@aol.com
Wilmington, DE.
Over 15 years experience managing Credit, Risk Management and Fraud operations for large Financial Institution. Proven Results. Anywhere between NYC and DC for right opportunity.
Email: cklous@comcast.net
For a full listing of all "job wanted" ads, please go to:
http://216.66.242.252/AL/LeasingNews/JobPostings.htm
To place a free "job wanted" ad, please go to:
http://216.66.242.252/AL/LeasingNews/PostingForm.asp s
--------------------------------------------------------------

Patrick Sponsel... Sonia v.M. Stoddard
New to "Broker/Lessor List"
"Broker/Lessor" List
(for "Funder," please click here
for funders specializing in "Story Credits, " please click here
for "Super Broker/Lessors," who primarily place leases, click here )
There are an estimated 5000 companies who process applications to present to a third party, who often make the final approval and "fund" the transaction with a standard "representation and warranty" provision. These companies are similar to an insurance agency or mortgage firm. Size may very from a single person to a national multi-office operation.
Some in this category may select transactions for a private portfolio from their own cash or bank lines, which they fund direct. 50% or more of their business is as a "Broker/Lessor." Often their clients are primarily in a specific industry, service or geographic area. Many also market directly to potential lessees, rather than be referred by a seller of equipment.
There is no advertising fee or charge for a listing. They are "free." Leasing News makes no endorsement of any of the companies listed, except they have a satisfactory Better Business Bureau report, and no unresolved complaint at Leasing News from an applicant or company involved in the equipment leasing industry. Leasing News reserves the right not to list any company who requests to be listed.
Companies, who act as a funder in over 50% of their business, servicing their own portfolio, are listed in the "Funder" list. "Story Credit" are funders who have a niche market, often requiring the "story" of the company to make a credit decision. Often their rates are higher as the credits are consider a "higher risk" than standard for the dollar amount involved. A "Super Broker/Lessor" rarely considers business direct, but work on referrals from a "Broker/Lessor," funders, and, financial groups, manufacturers, and others who cannot fit the transaction into their criteria.
( To apply to be listed, please fill in this form and fax to 408.374.3843)
"Broker/Lessor" Form
Third Column: YES - Year Company Started | YELB - Years in equipment Leasing Business
A - City Business License | B- State License | C - Certified Leasing Professional |
D - State(s) sales/use tax license |
E - Named as "lessor" on 50% or more of lease contract signed. |
Rank

Name
City, State
Contact
Website
Leasing Association

YES
YELB


(see above for meaning)

# of Empl.

Geographic Area

Minimum
Dollar
Amount

Service Organization

D

1990
20

Y

Y

N

Y

Y

1990
20

NAELB, BBB,
CLP Fundation, Beaverton Chamber of
Commerce, & Who's Who in Bus. Leaders

Y

Y

Y

N

N

2002
15

$10,000; preferred range $100,000 to $10,000,000

Y

N

N

N

N
(A) Stoddard & Associates - No Employees. We currently have Independent Affiliate Brokers with offices in the states of Alabama, Florida, Georgia, Iowa, Massachusetts, Missouri, Nevada, New York, Texas and Washington.
--------------------------------------------------------------

Forum Financial joins the "Story Credit" List
Story Credit Lessors - Update
Rank

Name
In Business Since
Contact
Website
Leasing Association

Employees

Geo
Area

Dollar
Amount

Broker Qualify

13

7


Nationwide

$50,000 to $1.0 million. Our average size transaction is $250,000.
Preferred Range
$100,000 to $500,000

(W) Forum Financial Services, Inc., prefer venture capital backed start-ups and middle market to large corporate turnaround companies including companies in bankruptcy and post bankruptcy.
For full list, please go here:
http://www.leasingnews.org/Story_Credit/Story_Credit.htm
--------------------------------------------------------------

Bob Quinn Gone-Again!
--- The Gazelle: "No Public Comment."
by Kit Menkin
"Every morning in Africa, a gazelle wakes up. It knows it must run faster than the fastest lion or it will be killed...every morning a lion wakes up. It knows it must outrun the slowest gazelle or it will starve to death. It doesn't matter whether you are a lion or a gazelle...when the sun comes up, you'd better be running."
Gazelle---that is the word Leasing guru Thomas J. Depping used to describe himself in his letter of resignation to employees of the company he founded, Sierra Cities/First Sierra, when it was sold to American Express Business Finance: that he was going out like a gazelle.
He told the parable, which is on several motivational posters, about the lion and the gazelle both co-existing in the same jungle, and how each start each morning running, either to eat or avoid being eaten. It is our guess it came from the motivational poster at the beginning of this article. His inner theme: he had to move fast to stay alive.
Readers requested we contact the famous fast "Gazelle to confirm if he is actively seeking acquisitions.
Leasing News had reported:
"Former Sierra Cities/First Sierra founder Thomas J. Depping and now chief funder raiser for Main Street Bank in Texas, is reportedly actively seeking acquisitions. From my sources he is offering a little cash upfront and the right to buy stock at the 'founders' price with the statement that the real payoff will be in 4-6 years when Main Street goes public, somewhat following the same "game plan" at his former company."
Leasing News reached him on his private telephone, where he acted quite surprised that we had his private line. It was about several things, we responded. First, was he actively seeking acquisitions?
"No public comment on this."
Thomas J. Depping at his Sierra Cities office in Houston
November 4, 2004 official press release from Mr. Depping, with his direct telephone number:
http://www.leasingnews.org/archives/November%202004/11-04-04.htm#deep
(Reportedly Depping attended all the Houston Spurs basketball games and was one of six investors trying to raise the capital to buy them.)
What about the rumor that you are part of a group purchasing the Houston Spurs Basketball team?
"No public comment on this?"
Now down to serious business:
Bob Quinn is no longer with Main Street Bank. He was not terminated for cause and he did not quit. That was all Quinn could say, according to our source. Leasing News asked Tom Depping if he would confirm or deny this?
"No public comment on this."
Reportedly the man who originated the First Sierra concept was Bob Quinn, not Tom Depping. Bob Quinn approached Tom Depping in 1993 after Denrich was purchased by ATT Capital in December, 1992.Quinn did not feel ATT was dedicated to their Private Label Program so he approached Tom Depping as an old friend and business acquaintance about forming a new company to do nothing but Private Label.
From that meeting in 1993 to April 1994, Tom Depping sold some movers and shakers in Houston to raise the capital to start First Sierra. When Bob Quinn left ATT in May, 1994 along with Pete Smith; he and Depping along with Fred Van Etten, Pete Smith and Sandy Ho actually began the operations at First Sierra.
"SierraCities.com (NASDAQ:BTOB) has harnessed the power of the Internet to create a totally new way for small business owners to get the funding they need. The leader in online banking and financing, we've automated the funding process to offer quick and convenient access to loans, leases, and a full range of comprehensive banking services. Since 1994, SierraCities.com has funded over $2.5 billion in small business loans."
The above is http://www.sierracities.com/about_us.asp
Off the record, at the time, Leasing News asked Quinn why he went back to work with Tom Depping, particularly after the articles we had written about what had happened between he and Tom Depping at First Sierra. He laughed, and said he felt Main Street would be an excellent opportunity, but beyond that he had nothing he could say.
In the article that was printed in Leasing News September 27, 2000, it was noted Depping did not terminate him, but let him spin in 1999 when Quinn would not move to Houston, Texas. Leasing News confirmed that Depping had told the people who helped get the started company he would not make them move out of Florida. One day he came out and announced to everyone that the company was moving to Houston, Texas on a specific date. Employees who would not move, he said, would be terminated. Those who wanted to move with the company were welcome to do so.
Among those surprised was Quinn, who helped found the company, and could not move due to family commitments. Depping was aware of the family situation. His response was to make Quinn drive 80 miles each way from Jupiter to Eric Barash's office in Ft. Lauderdale to sit in a bare office with no computer or company phone each day. Bob Quinn was only allowed to use his laptop and read newspapers with minimal contact with First Sierra employees, he was instructed, and would then get his pay check.
In previous communication in the year 2000 with Quinn, he would not confirm nor deny the story.
Leasing News could not reach Quinn for a comment today, but did learn from a source in Florida that he had left Main Street Bank and returned to operating Treasure Coast Capital in Jupiter, Florida.
Leasing News asked Tom Depping for a more convenient time for an interview. He answered, "Not this year." So we wished him a "Merry Christmas, and he responded, "You too." Then quickly he hung up the telephone.
The gazelle is known for being a fast animal.
----The full story of Sierra Cities/First Sierra:
http://www.leasingnews.org/articles.doc/newsletter3.htm
--------------------------------------------------------------

Rudy Trebels, President IFC Credit, Issues Statement
by Kit Menkin
It may very well be that IFC Credit, Morton Grove, Illinois, is the largest third party lessor to hold NorVergence "Equipment Rental Agreements." Thus the delays in responding to the Federal Trade Commission and other actions, which may include information on the total dollar amount or actual processing of the leases.
It is estimated that IFC Credit holds as much as $15 million in these NorVergence contracts.
CIT Technology Services in offering settlements via the New York and New Jersey Attorneys General office said it involved $8.56 million.
In New Jersey, Wells Fargo had $4.4 million and GE $3.5 million. Later GE Capital agreed to pardon approximately $9 million in payments from 660 small businesses and nonprofits in a dozen states. If these numbers are the top held by third party lessors, then IFC Credit may have purchased the most from NorVergence.
Two very reliable sources informed Leasing News that PFF Bank, a funder for several Leasing News listed "story credits," issued IFC Credit a $12 million line, reportedly now consisting of 550 NorVergence leases on an average of 30,000 each. It was also reported an additional $2 to $3 million was also invested, and that 90% of the leases are not paying IFC. Lessees on list serve report they are not making payments (although Leasing News has advised them to do so, and all those with Equipment Rental Agreements, as not to affect their credit or put them in an adverse position in court; plus a list of other benefits by continuing to make their lease payments.)
The Federal Trade Commission has issued a full investigation, naming IFC Credit, along with several other "unnamed" leasing companies for not cooperating, in essence, not providing information requested. The attorney for IFC Credit denied this, as evidence as corresponding with a "Letter to the Editor" of the Equipment Leasing Association's ELTnews. It should be noted at the end of the communication denying it had not compiled, the "Letter to the Editor" of ELTnews concluded," That information and other materials requested by the FTC are expected to be delivered to the FTC very soon which should resolve the requests of the FTC's Civil Investigative Demand."
The last communication from IFC Credit to Leasing News came from John Estok, executive vice-president, who wanted to fire editor Christopher Menkin for his story on the FTC victory in the NorVergence Corporation bankruptcy decision regarding alleged existing leasing with NorVergence itself. He particularly took umbrage to the work, "Wallop" in the headline.
In December, 2004, Estok was named President of IFC's Small-Ticket Division. "In his new position, Estok will direct all activities for the company's small-ticket group including its indirect business unit, Pioneer Capital Corporation," the press release said." President of IFC's Small-Ticket Division. In his new position, Estok will direct all activities for the company's small-ticket group including its indirect business unit, Pioneer Capital Corporation. Prior to assuming his new position, Mr. Estok was Chief Operations Officer for IFC Credit Corporation. Mr. Estok has been involved in the equipment leasing industry since 1972. He joined IFC Credit Corporation in 2003 with IFC's acquisition of First Portland Corporation (dba FirstCorp) where he served as President. Previously, Mr. Estok was Executive Vice President and COO of Hitachi Credit Canada Inc.; President and CEO of Industrial Leasing Corporation of Portland, Oregon; and Executive Vice President of Norex Leasing, Burlington, Canada. He is also past President of the Equipment Lessors Association of Canada."
Since that communication, Leasing News has been seeking a comment or statement from IFC Credit. It is our mission to be "fair and unbiased, independent," and present all sides to articles that are printed here. We certainly appreciate Mr. Trebels taking the time to respond:
"Kit-Enclosed is IFC's response to your request for comment.
"Have a Merry Christmas.
"Regards,
"Rudy
***************
"Rudy Trebels, CLP
President & CEO
IFC Credit Corporation
8700 Waukegan Road, Suite 100
Morton Grove, IL 60053
847-663-6710
Fax: 847-663-6704
"Dear Kit:
"You have contacted us on several occasions asking for our comments about matters concerning NorVergence, and I regret not being able to provide you with more information.
"While we would like to provide our views to your commentary in The Leasing News, we feel that it's neither fair nor appropriate to discuss pending litigation or requests for more information in this forum.
"As you are aware, there are significant issues to be decided that could not only impact our company, but could have serious ramifications within the leasing industry. As such, we feel it is necessary to debate issues solely within the confines of the court system and not through
the media.
"Hopefully in the not too distant future, we will be able to discuss these issues with you in greater detail.
"Thanks for understanding.
"Regards
"Rudy Trebels
President & CEO
IFC Credit Corporation"
--------------------------------------------------------------

Sales Makes It Happen--- Perception and Reality
Sales Make it Happen
Perception and Reality
A well respected, Pulitzer Prize winning sports columnist for a major metropolitan U. S. newspaper once wrote, "The best coaches are always great salesmen because they have to convince players that they're the ones who can do the job for the team. For a salesman, the line between the truth and falsehood is often blurred; what sells the product is the most important. The best salesmen are those who truly believe what they're saying, whether or not it's true." Worse, this journalist declared, "Lying comes naturally to a good salesman."
Unfortunately, too many people think of the salesman as Willie Loman and Sammy Glick - shallow but smooth, manipulative, gifted gabbers who work to persuade at almost any cost. If you are a salesperson, a sales manager, or a senior executive responsible for the performance of a sales team, you must be asking yourself, what can be done to change this perception?
The answer is deceptively easy to see, and extraordinarily difficult to implement. First, the answer: In those instances where a salesperson puts the interests of the customer ahead of everything else, the salesperson is usually held in high regard by the customer. Some years ago I became aware of an HP salesman who, when talking with a customer about a purchase, took out a competitor's catalog and recommended a more appropriate item for his customer than HP offered. True, the salesman lost the order, and the commission on the sale, but he gained the loyalty of a customer for a very long time and, not surprisingly, did a large volume of business with that customer in the future.
Implementing a true customer-first attitude is difficult, for salespeople, for sales managers and for senior executives. In a world where short-term gains and performance are rewarded almost to the exclusion of everything else, the pressure to sell, to earn commissions, and to put the company's interests ahead of customers' interests, is enormous. As long as this continues, it is not likely that the overall negative perception of the salesman, and saleswoman, will change. If, on the other hand, some enlightened salespeople, sales managers and senior executives cultivate a company culture that truly champions the interests of its customers, those professionals and their companies will not only prosper, but they will play a significant role in changing the perception of the salesmen and saleswomen held by their customers and, perhaps, others.
--- from the desk of a retired, successful leasing company president.
--------------------------------------------------------------

Time to Push "Capital" Lease
Time to remind your lessee customers, and your vendors, it may not be too late for possible income tax savings under IRS section 179. The full cost of newly acquired equipment may be expensed (deducted from taxable income) if placed in use by December 31st.
It is important to note that finance leases will qualify for this deduction in the year of inception. With the recent economic stimulus and tax-reduction package signed into law, the section 179 deduction has been increased to $100,000.00. Equipment acquisitions exceeding the $100,000.00 cap may be depreciated over three to seven years based on the equipment type.
Here is more information about section 179.
http://leasingnews.org/PDF/IRS_Sect_179_2005.pdf
--------------------------------------------------------------

Classified Ads---Help Wanted
Documentation Manager


Equipment Leasing
Documentation Manager
Walnut Creek, CA
Manage all aspects of the lease documentation unit. Requires a BA/BS; 7+ years of leasing and contract experience; Click here for detailed description & resume submission info.


Equipment Finance & Leasing Representative

Job opening in New England
In this position, you will develop and maintain relationships with lease brokers, leasing companies, equipment vendors and direct lessees throughout New England. Must be knowledgeable in indirect/third party transactions ranging from $15K and up and have in-market experience. Please apply on-line at www.mandtbank.com and view posting 5245.
At M&T Bank, we provide an exciting and challenging work environment where performance and innovative thinking are encouraged and rewarded at every level.
With over 700 branches, your career can travel as far as you want to take it!



Job opening in
Baltimore/Virginia Region
In this position, you will develop and maintain relationships with lease brokers, leasing companies, equipment vendors and direct lessees throughout Baltimore/Virginia Region. Must be knowledgeable in indirect/third party transactions ranging from $15K and up and have in-market experience. Please apply on-line at www.mandtbank.com and view posting 5245
At M&T Bank, we provide an exciting and challenging work environment where performance and innovative thinking are encouraged and rewarded at every level.
With over 700 branches, your career can travel as far as you want to take it!


Senior Funding Manager

Equipment Leasing
Senior Funding Manager
Portsmouth, NH
If you have a minimum of 4 years experience in Credit and Funding in the Leasing industry we'd like to speak with you. For more information, please contact Rick at rhenderson@directcapital.com

--------------------------------------------------------------

Cartoon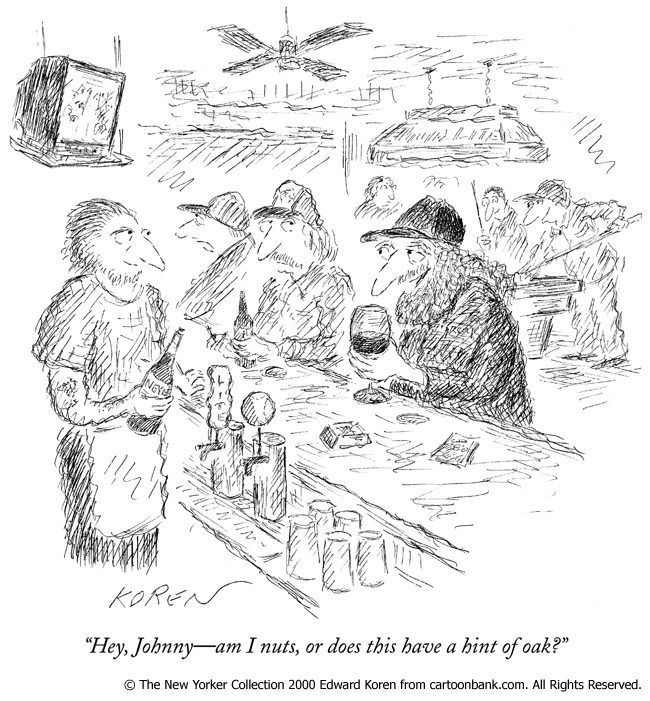 --------------------------------------------------------------

Holiday Parties Open to "Non-Members"
Leasing Association Meetings Open to Non-Members
'Tis the Season ...
Mingle & Jingle at our 4th Annual UAEL Southern California
Holiday Cocktail Party & Charity Event
Date: Thursday, December 8th
Time: 5:30 PM to 8:30 PM
Location: Café Tu Tu Tango
20 City Blvd West
Orange , CA 92868
(714) 769-2222
www.cafetututango.com
Details:
Menu: Hors d'oeuvres, Dessert, No-Host Bar
Entertainment: Salsa Dancers will Spice up our Holiday Party!
Charity Event: Join us and bring an unwrapped toy that will be donated
(Information to follow)
Cost: $23.50 UAEL Member Price
$28.50 Non-UAEL Member Price
* Price will increase to $30.00 after 11/30/05
Reserve your ticket today by emailing Gina Iacono at giacono@westoverfinancial.com
A special Thank You to our Event Sponsors:
Allegiant Partners, Bank Of The West,
Belvedere Equipment Finance,
Financial Pacific Leasing, Orion First Financial,
Pacific Capital Bank, and PFF Bank & Trust
Event hosted by the UAEL Southern California Regional Committee
---------------------------------------------------------------------------
December 12, 2005
Eastern Association of Equipment Lessors Holiday Party
6:00 PM - 9:00PM
Warwick Hotel
65 West 54th Street
New York Come Celebrate with your Peers with Food and Drink.
Members $95, Nonmembers $125.
To register call the EAEL office 212 809 1602.

---------------------------------------------------------------------------
3rd Annual Midwest Regional Holiday Party
Date: Thursday, December 15 th , 2005
Time: 6:00 PM to 9:00 PM
Cost: $62.00 (spouses and non-members welcome)
* Price will increase to $68.00 after 11/30/05
Location:
Mike Ditka's Chicago
100 E. Chestnut
Chicago, IL 60611
Phone: 312-587-8980
www.mikeditkaschicago.com
Reserve your ticket today by emailing Bill Griffith at Bgriffith@PadcoLease.com. All checks should be made payable to UAEL and remitted to Bill Griffith, Padco Lease Corp., 100 W. Monroe Street, Suite 706, Chicago, IL 60603-1901 to insure received no later than November 30, 2005.
Menu:
Hors d"oeuvres - Fruit & Cheese Platter, Mini Quiche, Poached Salmon with Cucumber Dill Sauce
Roasted Roma Tomato with Basil Soup and Grilled Salad w/Vinaigrette

Choice - Da Pork Chop w/Peppercorn Sauce, Grilled Chicken w/Marinated Portobello Mushrooms or Grilled Filet Mignon
Desert - Assorted Brownies and Cookies
Freshly Brewed Coffee and Teas
Dinner also includes 2 hours of open Premium Bar
A special "Thank You" to this year's event sponsors:
Law Offices of Swanson, Martin & Bell, LLP
IFC Credit Corporation / Pioneer Capital Corporation
Beacon Funding / ECS Financial Services, Inc.
LeaseTeam, Inc.
Padco Lease Corp.
This year's event should be a truly memorable one. Ditka's is located on Chestnut just 1 block west of "The Magnificent Mile" shopping district (Michigan Avenue) and 1 block east of Chicago's famous "Rush Street" nightclubs, restaurants and shopping.
This year we are also having a United States Marine Corp "Toys for Tots" drive. All attendees (1 per couple) are asked to bring a toy (unwrapped).
I look forward to seeing everyone at Ditka's on December 15th.
Sincerely,
Bill Griffith
--------------------------------------------------------------

Bankruptcy Wave Smacks Card Bonds
ABSnet
The average loss rate among securitized credit-card accounts recently jumped to its highest level in two years, as some of the market's biggest issuers started taking hits from a recent spike in Chapter 7 bankruptcy filings.
According to a monthly survey by S&P, 7.1% of the accounts backing $386.6 billion of outstanding card bonds were deemed uncollectible during the month ended Nov. 15, up 157 basis points from a month earlier. Average annual excess spreads slid 127 basis points as a result, to 5.7%. Much of the deterioration occurred because Capital One charged off accounts that were caught up in the recent blast of bankruptcies, which came as consumers sought to head off new creditor-friendly laws that took effect on Oct. 17.
Capital One chose to book those losses immediately, even though bank regulators allow credit-card lenders to wait 60 days after receiving bankruptcy notices to take such actions. Citibank and Chase Manhattan also posted some of their losses right away.
--------------------------------------------------------------

T-Bill Rises
Interest rates on short-term Treasury bills rose in Monday's auction, with the six-month bill climbing to the highest level in three weeks.
The US Treasury Department auctioned $18 billion in three-month bills at a discount rate of 3.930 percent, up from 3.900 percent last week. Another $16 billion in six-month bills was auctioned at a discount rate of 4.185 percent, up from 4.155 percent last week.
The three-month rate was the highest since three-month bills averaged 3.940 percent on Nov. 21. The six-month rate was the highest since 4.195 percent on Nov. 14.
The discount rates reflect that the bill sells for less than face value. For a $10,000 bill, the three-month purchase price was $9,900.66, while a six-month bill sold for $9,788.43.
The Federal Reserve also announced that the average yield for one-year Treasury bills, a popular index for making changes in adjustable rate mortgages, rose to 4.34 percent last week from 4.30 percent the previous week.

CLICK IMAGE TO MAKE AN
ONLINE DONATION
SAN FRANCISCO---In the winter of 1891, Salvation Army Captain Joe McFee put a crab pot on the San Francisco docks and asked citizens to "keep the pot boiling" by making donations so he could feed the needy at Christmastime.These days, we all know this "crab pot" to be The Salvation Army Christmas Kettle
---------------------------------------------------------------
### Press Release ###########################

Former Commercial Federal Sites Now Open as Bank of the West
Bank of the West introduced its distinctive bear brand in dozens of markets in Arizona, Colorado, Iowa, and Nebraska today, and began serving communities in Kansas, Oklahoma and Missouri for the first time as the San Francisco-based bank completed its integration of $10.2 billion-asset Commercial Federal Bank.
Former Commercial Federal locations in seven states reopened today as Bank of the West locations - including 50 in Colorado, 43 in Nebraska, 44 in Iowa and 6 in Arizona, where the bank is already active. Bank of the West also converted former Commercial Federal locations in Kansas (28 locations), Oklahoma (20), and Missouri (13). Adding 204 new locations in all, Bank of the West now operates 681 banking locations in 19 Western and Midwestern states.
"This is an exciting day as we introduce our bear brand and the personalized service that has been the hallmark of Bank of the West for over 130 years," said Don J. McGrath, Chairman and Chief Executive Officer. "Bank of the West is serving deposit customers in Kansas, Oklahoma and Missouri for the first time today, but branch customers will find the same familiar folks that have been serving their financial needs all along. Our new customers will also have some additional choices of consumer and business banking products and services to fit their specific situations."
Bank of the West acquired Commercial Federal Corporation in a $1.36 billion transaction that closed December 2. As a result of the acquisition, Bank of the West becomes one of the three largest Western-based commercial banks in the United States. Along with the expanded branch system, Bank of the West adds a regional administrative facility in Omaha, Nebraska and a recently-opened commercial banking center in Denver.
"Our strategy is to add more locations to our network, both by acquisition and by locating new branches in high growth communities," McGrath added.
In 2004 and 2005, Bank of the West integrated two other banking companies, Community First Bankshares of Fargo, North Dakota, and Union Safe Deposit Corporation, through acquisitions that added more than 180 locations. Bank of the West has completed 15 acquisitions since 1987.
Bank of the West offers a full range of products and services, among them: Consumer banking - full retail and small-business deposit, credit and investment services emphasizing personalized customer service and decentralized decision-making
Consumer finance - loans and leases for automobiles, recreational vehicles and pleasure boats and home equity loans and lines of credit
Mortgage banking - purchase and refinancing loans for individuals and businesses Commercial banking - lending and deposit services for middle-market companies Specialized expertise includes Agribusiness, Real Estate & Construction, Church Lending, Government Banking, Title, Escrow & Property Management, Financial Institutions and Health Care Cash Management, Capital Markets, Foreign Exchange, International Trade & Trade Finance, Corporate Deposits, Loan Syndications and Equipment Leasing services
Small business lending - including SBA-guaranteed loans
Wealth management - full range of trust and investment services and investment management
Insurance - through its subsidiary, BW Insurance, Inc., the bank offers auto, homeowners, worker's compensation and general liability insurance
Part of a Global Enterprise
At September 30, 2005, Bank of the West had total assets of $43.7 billion and Commercial Federal had assets of $10.2 billion. Bank of the West (www.bankofthewest.com), together with First Hawaiian Bank, comprise BancWest Corporation, at 9/30/05 a $54 billion-asset holding company wholly owned by BNP Paribas. BancWest Corporation (www.bancwest.com) now serves nearly 4 million accounts through 743 banking locations in 20 states, Guam and Saipan. BNP Paribas is a global financial services group, with its heritage in Europe, leading positions in Asia and a long-term active presence in the United States.
### Press Release ###########################

Willis Lease Finance Promotes Robert M. Warwick to Chief Financial Officer
SAUSALITO, Calif.-----Willis Lease Finance Corporation (NASDAQ:WLFC), a leading lessor of commercial jet engines, today announced that Monica J. Burke will be leaving the company's full-time employment in mid-January and has promoted Robert M. Warwick to Chief Financial Officer from Director of Finance effective January 1, 2006.
"In the three and half years I've worked with Willis Lease, I've greatly enjoyed working with the outstanding people here," said Burke. "I am very proud of the accomplishments we have achieved during my tenure, particularly the placement of the asset backed securitization transaction." The ABS transaction, completed in August, was the first of its kind to securitize a diversified portfolio of leased aircraft engines, and the first aviation-related securitization transaction since September 11, 2001 to be issued without an insurer guaranty. "I have decided to take an extended break and spend more time with my family."
"We understand Monica's decision to leave for personal reasons, and believe the transition will be simple and orderly. We greatly appreciate Monica's dedication and hard work, and wish her well in the future," said Charles F. Willis, President and CEO.
"Bob Warwick has excellent financial skills, and I am confident in his ability to assume the role of Chief Financial Officer," Burke commented. "He is one of the most professional and skilled finance and accounting professionals with whom I have had the pleasure to work."
Warwick graduated from Indiana University with a major in accounting and passed the California CPA exam in 1981. Prior to joining Willis Lease, Warwick served as the Chief Financial Officer for The Bar Association of San Francisco, was the Controller for Catholic Healthcare West, the eighth largest hospital system in the nation, and has more than 28 years of experience in the accounting profession. A dedicated community volunteer, Warwick has been a basketball coach, a little league umpire, a classroom parent and the Athletic Director for St. Raphael Parish CYO program. He moved to Northern California more than 20 years ago to be the Controller for the San Mateo Times Newspaper Group and subsequently the Marin Independent Journal. He resides in San Rafael, California, with his wife, son and daughter.
About Willis Lease Finance
Willis Lease Finance Corporation leases spare commercial aircraft engines, rotable parts and aircraft to commercial airlines, aircraft engine manufacturers and overhaul/repair facilities worldwide. These leasing activities are integrated with the purchase and resale of used and refurbished commercial aircraft engines.
Willis Lease Finance Corporation Monica J. Burke, 415-275-5100
### Press Release ###########################

Econocom USA Announces Sale of Lease Portfolio to Meridian Leasing Corporation
Econocom USA, Inc., a Memphis, Tennessee-based provider of solutions for the finance and management of technology assets, announced that it has agreed to sell its lease portfolio to Meridian Leasing Corporation, a Chicago-based provider of IT asset and financial management solutions. The sale will allow Econocom to focus its resources on its newest offering: a2z, a comprehensive IT infrastructure services solution for small to medium businesses. For Meridian, the purchase will expand their presence in the Southeastern market.
As part of the agreement, Meridian will assume service of Econocom lease contracts for clients in 48 states. According to J. Michael Drake, President and CEO of Econocom USA, "Our primary concern was that our clients and lenders continue to receive the exceptional service they have come to expect from Econocom. Because we believe that Meridian Leasing shares our service-oriented approach, we anticipate our clients and lenders will experience a smooth transition and will have a rewarding relationship with Meridian."
Brad Ihlenfeld, Meridian Leasing President, stated "We will focus on continuing the longstanding business relationships established by Econocom, providing the high level of service Meridian Leasing's customers have come to expect. Meanwhile, lessees will enjoy significantly expanded financing opportunities and access to the broad range of technology solutions available within the Meridian Group."
The transaction is effective as of December 1, 2005. Other terms of the deal were not disclosed.
About Econocom USA
Founded in 1971, Econocom USA, Inc. specializes in solutions that help businesses more effectively manage their IT resources. a2z, a division of Econocom USA, offers overall management of voice and data systems for small to medium businesses. The a2z service is focused on lowering total technology costs while providing high-availability services. Econocom USA, Inc. is a wholly owned subsidiary of the Econocom Group, an international publicly traded (Brussels and Paris Bourse: ECONB) company providing IT infrastructure management services that maximize the business value of IT. Through its three business activities-Financial Services, Managed Services and Products and Solutions-Econocom offers outsourced solutions that help companies master their IT resources, giving businesses increased control over IT assets and reduced IT operating costs. With 1,700 employees in 10 countries, Econocom Group serves over 10,000 clients in Europe and the United States.
About Meridian Leasing
Founded in 1979, Meridian Leasing, part of the Meridian Group, is a comprehensive single source for lease financing and used equipment solutions for IT equipment of all sizes, as well as a wide variety of other products. As one of the largest technology leasing companies in the U.S., Meridian Leasing is able to structure leases ideally suited to each customer's situation.
Sharon Loughnane
Marketing Manager
Meridian Group
847.964.2704
### Press Release ###########################

Financial Federal Corporation Reports Record First Quarter Results
NEW YORK-----Financial Federal Corporation (NYSE:FIF):
-- Record Net Income - $10.2 million (20% increase)
-- Record Diluted EPS - $0.59 (18% increase)
-- Record Receivables Originations - $323 million (48% increase)
-- Loss Ratio - 0.01% (annualized)
-- Record Finance Receivables Outstanding - $1.74 billion (20% annualized growth)
Financial Federal Corporation (NYSE:FIF) announced results for its first quarter ended October 31, 2005. Net income for the quarter was $10.2 million, a 20% increase from the $8.6 million earned in the first quarter of fiscal 2005. Diluted earnings per share increased by 18% to $0.59 from $0.50. Finance receivables originated during the quarter were $323 million compared to $218 million in the first quarter of fiscal 2005. Finance receivables outstanding grew at an annualized rate of 20% to $1.74 billion at October 31, 2005 compared to $1.67 billion at July 31, 2005. Recording compensation expense for stock options under SFAS 123R in the first quarter of fiscal 2006 reduced net income by $0.2 million and reduced diluted earnings per share by $0.01.
Paul R. Sinsheimer, CEO, commented: "The first quarter of fiscal 2006 was another outstanding quarter with record operating results, the best asset quality in the Company's history and a 20% annualized increase in receivables. Strong receivables growth in every geographic region and industry resulted in record quarterly new business volume. Rising short-term market interest rates and energy costs remain concerns. We continue to be cautiously optimistic about the Company's prospects."
Steven F. Groth, CFO, remarked: "Our conservative leverage and ample liquidity provide continued support for strong asset growth. The required expensing of stock options commencing in this quarter did not have a significant effect on our operating results. Our returns on average equity and assets continue to increase."
Full Press Release at:
http://www.corporate-ir.net/ireye/ir_site.zhtml?ticker=FIF&script=
410&layout=7&item_id=792973
### Press Release ###########################

CIT Announces Purchase of Ten New Boeing 737s
NEW YORK, -- CIT Group Inc. (NYSE: CIT), a leading provider of commercial and consumer finance solutions, today announced it will purchase ten new Boeing 737-800 aircraft from Delta Air Lines upon the delivery of the aircraft by The Boeing Company to Delta. The total dollar value of the aircraft is approximately US $600 million, based on Boeing's current list prices.
The ten aircraft are currently part of Delta's existing order backlog with Boeing. Nine of the aircraft will be delivered in 2007 and one in 2008.
The sale of the aircraft was approved by U.S. Bankruptcy Court for the Southern District of New York presiding over Delta's Chapter 11 bankruptcy proceedings.
About CIT Aerospace:
CIT Aerospace, a unit of CIT Group Inc., offers leasing and finance packages including operating leases and structuring and advisory services for commercial and regional airlines in addition to providing financial solutions to manufacturers and suppliers in the Aerospace & Defense Industry. CIT Aerospace manages a fleet of over 300 commercial and regional aircraft leased and financed to over 100 airlines around the world.
About CIT:
CIT Group Inc. (NYSE: CIT), a leading commercial and consumer finance company, provides clients with financing and leasing products and advisory services. Founded in 1908, CIT has over $60 billion in assets under management and possesses the financial resources, industry expertise and product knowledge to serve the needs of clients across approximately 30 industries. CIT, a Fortune 500 company and a component of the S&P 500 Index, holds leading positions in vendor financing, factoring, equipment and transportation financing, Small Business Administration loans, and asset-based lending. With its Global Headquarters in New York City, CIT has approximately
6,000 employees in locations throughout North America, Europe, Latin and South America, and the Pacific Rim. For more information, visit http://www.cit.com.
### Press Release ###########################
---------------------------------------------------------------

News Briefs----
Finance Chief Is Out at G.M.
http://www.nytimes.com/2005/12/07/business/07auto.html?adxnnl=1&pagewanted=
all&adxnnlx=1133940092-8QZsNp3w680xhzPUSvl+NA
Bleidt gets 11-year jail sentence for $30m fraud
http://www.boston.com/business/articles/2005/12/06/
bleidt_gets_11_year_jail_sentence_for_30m_fraud/
Q3 productivity revised up, pushing labor costs down
http://www.usatoday.com/money/economy/productivity/2005-12-06-productivity-q3_x.htm
Fitch: Cautiously Stable Outlook Expected for U.S. For-Profit Hospitals in 2006
http://www.fitchratings.com/corporate/events/press_releases_detail.cfm?pr_id=197672
Seattle area; No cooling in November for King County housing prices
http://seattletimes.nwsource.com/html/businesstechnology/2002666995_homesales06.html
Sun Opens Design to New T1 Chip
http://www.internetnews.com/ent-news/article.php/3568991
Sears Holdings profit down
http://news.yahoo.com/s/nm/20051206/bs_nm/retail_sears_earns_dc;_ylt=AvllwFL9hDg
BIzXRaLZynN.yBhIF;_ylu=X3oDMTA5aHJvMDdwBHNlYwN5bmNhdA--
Bitter Cold Continues in Rockies, Midwest
http://www.breitbart.com/news/2005/12/06/D8EB4SP06.html
Wintry mix still in the forecast for Dallas
http://www.dallasnews.com/
Ex-Delta exec fights to keep free flights
http://www.ajc.com/business/content/business/delta/1205/06bizburns.html
NBC to Sell TV Shows for Viewing on Apple Software
http://www.nytimes.com/2005/12/07/technology/07apple.html
Elian Celebrates Birthday with Castro
http://www.breitbart.com/news/2005/12/06/D8EB55I82.html
---------------------------------------------------------------


You May Have Missed
Silicon Valley, California didn't die, it just moved to India
http://www.mercurynews.com/mld/mercurynews/business/13339173.htm
http://www.mercurynews.com/mld/mercurynews/business/13339195.htm
---------------------------------------------------------------

Sports Briefs----
Marte on block in three-way trade talk
http://www.ajc.com/sports/content/sports/braves/1205/07bravesmtg.html
Arbitrator Bloch won't hear second T.O. grievance
http://sports.espn.go.com/nfl/news/story?id=2249678
Eagles lost RB Westbrook for remainder of season
http://www.theredzone.org/news/showarticle.asp?ArticleID=3499
No. 14 Mich. State overpowers No. 6 B.C. 77-70
http://www.usatoday.com/sports/college/mensbasketball/games/
2005-12-07-michst-bc_x.htm
The 49ers' newest challenge? Tackling.
http://www.sfgate.com/cgi-bin/article.cgi?f=/chronicle/archive/2005/12/06/
SPGUFG3KFA1.DTL
Though he's winning, Orton may be running out of time to remain a starter
http://www.chicagotribune.com/sports/football/bears/cs-051205bears,1,1239606.story?
coll=chi-sportsnew-hed
Dodgers name Grady Little as manager
http://www.usatoday.com/sports/baseball/nl/dodgers/2005-12-06-little-hired_x.htm
----------------------------------------------------------------


"Gimme that Wine"
San Francisco Chronicle Top 200 Wine List
http://www.sfgate.com/cgi-bin/article.cgi?f=/c/a/2005/12/04/CMWINE04INTRO.DTL&hw=
wine&sn=005&sc=297
A Trader Joe's Wine-Buying Experience
http://www.daytondailynews.com/blogs/content/shared-gen/blogs/dayton/wine/entries/
2005/12/02/a_trader_joeas.html
California vintners sign on to sell New Yorkers wine over the Net
http://msnbc.msn.com/id/10331883/
Wineries focus on damage control after an Oct. 12 fire wiped out their inventory
http://www.napavalleyregister.com/articles/2005/12/04/news/local/iq_3195429.txt
Investigation continues for $150 million blaze
http://www.napavalleyregister.com/articles/2005/12/04/news/local/iq_3195602.txt
Washington State Reaps Record-Breaking Wine Grape Harvest; Seasonal Weather, Mature Vines Deliver Outstanding 2005 Vintage
http://home.businesswire.com/portal/site/google/index.jsp?ndmViewId=news_view&newsId=
20051201005263&newsLang=en
Larsson wins Sommelier Challenge 2005
http://www.wineint.com/story.asp?sectioncode=1&storyCode=2058
Gallo Lifts Its Glass to Wal-Mart
http://www.nwaonline.net/articles/2005/12/05/business/01gallovendormart.txt
Fund tipped to take control of champagne house
http://business.timesonline.co.uk/article/0,,13130-1905406,00.html
If you want to know if you got a value for your wine, or what the wine price is today, go to www.winezap.com Type in the vintage (year) and name of the producer with wine type or geographic area, such as 1995 Chateau Lynch Bages Pauillac. Even 1995 Lynch Bages will work, or 1999 Viader
----------------------------------------------------------------

Restaurant Review
Tru
676 North Clair Street
Chicago, Illinois
312-202-0001
Monday - Thursday: 5:30 - 10:00 PM
Friday - Saturday: 5:00 -11:00 PM
Closed Sunday
TRU Meaning
Tramonto Unlimited, being true to one's art or craft, keeping the flavor of an ingredient true, unlimited creativity using unlimited resources from around the world.
(map and much information)
I wrote in August about my trip to Chicago and the 14 course dinner at Tru, with perhaps the best service we have ever had. We had a table of eight, and the courses were exquisite, great presentations, several bites each, and the desserts kept coming too, along with great wine. I would say the price is "expensive."
But if you are in Chicago, and want a restaurant that is equal, and perhaps better, than you can find in New York, New Orleans, or San Francisco---it is Tru.
Perhaps a special event, such as a cruise on the Silver Whisper, great service, food, and a smaller ship, so you get to know everyone, particularly from June 26 to July 3, from Venice to Rome with:
Relais & Chateaux Culinary Series: Hosted by Rick Tramonto
Rick Tramonto is owner and Executive Chef of "Tru," Chicago. Thanks to his unbridled creativity, Tru has garnered international attention and a host of prestigious awards. The four-star Mobil restaurant Tru was named a Relais-Gourmands property by Relais & Châteaux in fall 2002, Tramonto being one of the youngest chefs ever inducted to the coveted list. Join Chef Tramonto for special menu selections and enriching culinary demonstrations.
As a member of the Venetian Society, I can personally attest to the fantastic Silver Whisper and the outstanding food, wine, and service.
Kit Menkin
(for other reviews: please go here:
http://two.leasingnews.org/Recommendations/rstrnt.htm 0
----------------------------------------------------------------

Today's Top Event in History
1865-The Stetson hat is introduced as John Stetson opens one-man hat factory in Philadelphia, Pa. Stetson, the son of a hat maker, had previously attempted to establish himself in the business, but ill health had forced him to travel to Illinois, Missouri, and Colorado. During his travels he had noticed the style of hat favored by westerners and, after a slow start in Philadelphia, he began to design new hats based on the western styles. His business began to expand rapidly. By 1906, he employed 3500 workers and was selling 2,000,000 hats a year. The Stetson hat had a broad brim and its crown was tall, enough to sport ten ornamental braids, known as galloons. It was the mispronunciation of the word galloon, which gave the world the term ten-gallon hat.
----------------------------------------------------------------
This Day in American History
1661--Under pressure from the British Parliament, the American Colony of Massachusetts suspended its Corporal Punishment Act of 1656, which had imposed harsh penalties on Quakers and other religious Nonconformists.
1787-The Federal Constitution was signed by all 30 members of the Constitutional Convention. Thomas Collins, who was president of Delaware at that time, automatically became the first state governor.
1787 - Delaware became the "First State" when it was first to ratify the proposed United States Constitution. As a result of their quick action, it was admitted first into to the Union. Also known as the Diamond State, Delaware is the smallest of the Southern states and is the second smallest of all 50 states. The state bird of Delaware is the blue hen chicken.
1801- Abigail Hopper Gibbons birthday- U.S. prison reformer and whose New York home was a stop for runaway slaves. Raised in the Quaker tradition of good works, she was instrumental in established reform in women's prisons in New York, personally assisted and aided a number of assistance programs including a home for indigent infants and children. She nursed for 3.5 years during the civil War and her criticisms and reforms of hospital and surgical conditions earned her the enmity of many Army officers and medical men. Her pre-war anti-slavery campaigns translated into compassionate care for the freed slaves; her home had been a stop for runaway slaves. Her fight for police matrons rather than men guards who often abused and raped women prisoners was one of her most significant campaigns and at age 91 she was victorious in the creation of a women's reformatory in New York City.
http://civilwartalk.com/cwt_alt/resources/women/a_gibbons.htm
http://www.alexanderstreet2.com/CWLDLive/BIOS/A3BIO.html
1808-James Madison was elected president of the United States. George Clinton, Republican of New York, was elected vice-president. The electoral vote was Madison, Democratic-Republican of Virginia, 122, Charles Cotesworth Pinckney, a Federalist of South Carolina, 47' George Clinton, 6. In the vice president race the electoral vote was Clinton, 113; Rufus King, Federalist of New York, 47
1836- Martin Van Buren was elected president of the United Sates. The electoral vote was Van Buren, 170; William Henry Harrison, Anti-Masonic candidate, 73: Sen. Hugh L. White of Tennessee, anti-Jacksonian Democrat, 26; Daniel Webster, Massachusetts Whig candidate, 14; and William P. Mangum of North Carolina, 11. The popular vote was Van Buren, 761,549; Harrison, 549,567; White 145,396; Webster, 41,287. None of the four vice presidential candidates received a majority of the electoral votes. The Senate, for the first and only time, had to choose, naming Richard M. Johnson of Kentucky to the office.
1842 --The Philharmonic Society of New York, the first permanent orchestra in the U.S., held its first concert. Despite uncomfortable seating, the event was a huge success. They performed works of Beethoven.
1848- father and son who were senators at the same session were Henry Dodge of Wisconsin and his son Augustus Caesar Dodge of Iowa, who sat this day together to February 22,1855, in the 30 th to 33 rd Congresses. They had previously served as delegates to the House of Representatives in the 27 th and 287 th Congress, From March 4, 1941, to March 3, 1945, prior to the statehood of their territories. Henry Dodge continued to serve in the Senate until March 3, 1857.
1848-Lt. Lucian Loeser arrived in Washington with 230 ounces [6.5 kg] of gold stuffed into a tea caddy. It was placed on display at the War Department and caused much excitement.
1865-The Stetson hat is introduced as John Stetson opens one-man hat factory in Philadelphia, Pa. Stetson, the son of a hat maker, had previously attempted to establish himself in the business, but ill health had forced him to travel to Illinois, Missouri, and Colorado. During his travels he had noticed the style of hat favored by westerners and, after a slow start in Philadelphia, he began to design new hats based on the western styles. His business began to expand rapidly. By 1906, he employed 3500 workers and was selling 2,000,000 hats a year. The Stetson hat had a broad brim and its crown was tall, enough to sport ten ornamental braids, known as galloons. It was the mispronunciation of the word galloon, which gave the world the term ten-gallon hat.
1868-- Jesse James gang robs bank in Gallatin MO, kills 1, take is $700.
http://www.islandnet.com/~the-gang/daviess.htm
1873-Birthday of American author Willa Cather born at Winchester, VA. Died at New York, NY, April 24, 1947. Best known for her novels about the development of early 20 th -century American life, such as "Pioneers/ and My Antonia. She won a Pulitzer Prize in 1922 for her book One of Ours.
1874-About 70 blacks were killed when they attacked the courthouse at Vicksburg, Miss. The blacks rioted over the intimidation and ejection of a carpetbag sheriff by the white of Vicksburg. (history does not record whether they were born here or where, thus they a "blacks" to historians )
1885--- The last spike is driven in the first Canadian transcontinental main line at Craigellachie B.C. in the Eagle Pass. Van Horne makes his famous fifteen-word speech "All I can say is that the work has been well done in every way".
1909- bandleader Teddy Hill born Birmingham, AL.
1911-Singer/trumpet player Louis Prima Birthday
http://www.spaceagepop.com/prima.htm
1916-Woodrow Wilson was reelected president of the United States. Thomas R. Marshall was reelected vice president. The election was so close that the out come was uncertain for three days, when it became clear the Wilson had carrier California, but by fewer than 4000. votes. The electoral vote was Wilson, 277; Charles Evans Hughes, Republican, candidate, 254. The popular vote was Wilson, 91,28,837; Hughes, 8,536,380. In congressional elections, the Democrats lost three seats in the Senate but maintained a 53-42 majority, with one seat going to a minor party. In the House the Democrats again narrowed their majority over the Republicans, 21q6-210, with six seats held by minor parties.
1925 - In Pittsburgh, Pennsylvania, swimmer Johnny Weissmuller set a world record in the 150-yard freestyle with a time of 1 minute, 25 and 2/5 seconds. Johnny went on to star as King of the Jungle, Tarzan, in movies, and setting records with women he met.
1926-The first gas refrigerator to be successfully introduced into the American market was the Electrolux, which was sponsored by the Electrolux Refrigerator Sales Company of Evansville, Illinois. A tiny gas flame and a tiny flower of water in the refrigerator took the place of all moving parts, circulating a liquid refrigerant that was hermetically seal in rigid steel.
1927- Ben Pollack records "Waitin' for Katie, "Memphis Blue." Boom-chick-a-Boom beat is born.
1931-Birthday of Bobby Osborne, Musician, mandolin, singer with the duo - Osborne Brothers.
1935 - Severe flooding hit parts of the Houston, TX, area. Eight persons were killed as one hundred city blocks were inundated. Satsuma reported 16.49 inches of rain. The Buffalo and White Oak Bayous crested on the 9th. (6th-8th)
1939 --Lou Gehrig is elected to the Hall of Fame. The five-year waiting rule is waived after the 'Iron Horse' is diagnosed with amyotrophic lateral sclerosis (ALS).
1941- At 7:55 local time in Hawaii, "a date that will leave in infamy," nearly 200 Japanese aircraft attacked Pearl Harbor, Hawaii, long considered the US "Gibraltar of the Pacific." The raid, which lasted little more than one hour, left nearly 3,000 dead. Nearly the entire US Pacific Fleet was at anchor there and few ships escaped damage. Several were sunk or disabled, while 200 aircraft on the ground were destroyed. The attack on Pearl Harbor brought about immediate US entry into World War II, a Declaration of War being requested by President Franklin D.Roosevelt and approved by the Congress, December 8, 1941. US Military intelligence had expected the Japanese to attack Luzon and had sent the aircraft carrier Midway in its direction. It escaped being destroy, but the intelligence of the day, called for the carrier to return as they now expected no attack in Luzon. On December 10, the Japanese invaded Luzon in the Philippines, where Gen. Douglas MacArthur commanded the defending U.S. and Philippine forces. December 11, Germany and Italy, in a pact with the Japanese, declared war against the United States. Misinterpreting the anti-war sentiment in the U.S., they thought we would not want to enter two separate wars, particularly with a decimated U.S. Navy and would leave Asia and Australia for Japan to conquer. They thought American's weak and without the will, particularly without the weapons to fight back.
( lower half of http://memory.loc.gov/ammem/today/dec07.html )
1944-Franklin D. Roosevelt was reelected president of the United Sates, the only person ever to win a fourth term. Harry S. Truman was elected vice-president. The electoral vote was Roosevelt, 432, Gov. Thomas E. Dewey, Republican, 99. The popular vote was Roosevelt 25,602,504, Dewey 22,006,285. In congressional elections the Democrats lost two Senate seats but held a 56-38 majority. in the House they gained 24 seats for a 242-190 lease, with two seats held by minor parties.
1952---Top Hits
Glow Worm - The Mills Brothers
Because You're Mine - Mario Lanza
Why Don't You Believe Me - Joni James
Back Street Affair - Webb Pierce
1952 - On CBS Radio, "My Little Margie", starring Gale Storm and Charles Farrell, made debuted. The television version of the show began on June 16, 1952. "My Little Margie" lasted 3 years on radio. Storm got her own show, titled "The Gale Storm Show" and recorded several hit songs, including "I Hear You Knocking" and "Ivory Tower" between 1955-1957.
1956-Birthday of Larry Bird, Hall of Fame basketball player, former coach, born West Baden, In.
1957 - For the first of 6 weeks, Pat Boone was at the top of the pop charts with "April Love". His other number one hits would include "Ain't That a Shame", "I Almost Lost My Mind", "Don't Forbid Me" and "Love Letters in the Sand".
1960---Top Hits
Are You Lonesome To-night? - Elvis Presley
Last Date - Floyd Cramer
Poetry in Motion - Johnny Tillotson
Wings of a Dove - Ferlin Husky
1963- "Dominique" by Singing Nun topped the charts and stayed there for 4 weeks.
1965-- The Roman Catholic and Greek Orthodox churches formally reconciled themselves by reversing a mutual excommunication of each other, dating back (over 900 years!) to July 1054.
1968---Top Hits
Love Child - Diana Ross & The Supremes
For Once in My Life - Stevie Wonder
I Heard It Through the Grapevine - Marvin Gaye
Stand By Your Man - Tammy Wynette
1972-Richard M. Nixon was reelected president of the United States in the greatest Republican landslide in history. Spiro T. Agnew was reelected vice-president. The electoral vote was Nixon, 521; Sen. George S. McGovern, Democrat, 17. The popular vote was Nixon 45,767,2118; McGovern 28,352,668. The Democrats picked up two Senate seats for a 57-43 majority. The Republicans gained 13 seats in the House, but the Democrats still led 255-179, with one seat going to an independent.
1982-- Liz Taylor's 7th divorce ( Senator John Warner)
1973-The Giants sell future Hall of Fame pitcher Juan Marichal to the Red Sox. The high leg-kicking right-handed Dominican will post a 5-1 record for Boston.
1974 - "Kung Fu Fighting", by Carl Douglas, reached #1 on the pop charts, staying there for two weeks.
1974 - Barry Manilow's recording, Mandy, entered Billboard's record charts on this date. It was Manilow's first hit, becoming Number 1 for a week and staying on the charts for 12 weeks. It was later certified gold.
1976---Top Hits
Tonight's the Night (Gonna Be Alright) - Rod Stewart
The Rubberband Man - Spinners
You Don't Have to Be a Star (To Be in My Show) - Marilyn McCoo & Billy Davis, Jr.
Good Woman Blues - Mel Tillis
1980- Considered one of the greatest comebacks in the NFL, the San Francisco 49ers, trailing the New Orleans Saints, 35-7, at halftime, scored four consecutive second-half touchdowns to force overtime. Ray Wershing then kicked a 36-yard field goal to give the 49ers a 38-35 win, considered by sports historians as the greatest come-from-behind victory in NFL regular-season history. Perhaps the Seattle Seahawks losing Monday, December 6, 2004, may also make the record books.
http://www.dallasnews.com/sharedcontent/dws/dn/latestnews/stories/
120704dnspocowlede.bf98e.html
1984---Top Hits
Wake Me Up Before You Go-Go - Wham!
Out of Touch - Daryl Hall & John Oates
Better Be Good to Me - Tina Turner
Your Heart's Not in It - Janie Fricke
1985- "Broken Wings" by Mr. Mister topped the charts and stayed there for 2 weeks.
1986 - Basketball coach Pat Riley got his 300th coaching victory when the Los Angeles Lakers downed the Golden State Warriors, 132-100. It only took Pat 416 games to reach the milestone.
1988 - An outbreak of cold arctic air brought up to 18 inches of snow to the Colorado Rockies, with 14 inches at Boulder CO, and seven inches at Denver. Heavy snow blanketed New Mexico the following day, with 15 inches reported near Ruidoso.
1991-"Black or White" by Michael Jackson topped the charts and stayed there for 6 weeks.
1996- "Un-Break My Heart" by Toni Braxton topped the charts and stayed there for 4 weeks.
1999-Earvin "Magic" Johnson, a star of the Los Angeles Lakers basketball team, announced his retirement because he was infected with the HIV virus that causes AIDS. A professional basketball player for 12 seasons, Johnson admitted to having had many unprotected sexual contacts. Johnson changed his mind and signed a one-year, $14,600,000 contract with the Lakers, but retired again on Nov. 2, 1992.
1999-Alan Kaufman, SF poet, published his anthology of poetry: "The Outlaw Bible of American Poetry." His book "Jew Boy," an autiobiography, and "the New Generation" have received rave reviews from both readers and professional critics.
http://www.heelstone.com/meridian/word2.html
-------------------------------------------------------------

American Football Poem
Silver Lining to the Clouds of Doubt
When things go wrong, as they sometimes will,
When the road you're trudging seems all up hill,
When the funds are low and the debts are high,
And you want to smile but you have to sigh,
When care is pressing you down a bit,
Rest if you must, but don't you quit.
Life is queer with its twists and turns
As every one of us sometimes learns,
And many a failure turns about
When he might have won had he stuck it out;
Don't give up though the pace seems slow-
You might succeed with one last blow.
Often the goal is nearer than
It seems to be to a faltering man.
Often the struggler has given up,
When he might have captured the victor's cup.
And he learned too late, when night slipped down,
How close he was to the golden crown.
Success is failure turned inside out.
The silver lining to the clouds of doubt-
And you never can tell how close you are,
It may appear when it seems afar;
So stick to the fight when you're hardest hit-
It's when things seem worst that you mustn't quit!