Sales Professionals :
Outstanding opportunities for Equipment Finance Leasing professionals with middle market leasing sales backgrounds, an existing or established book of business, and at least 2 plus years experience. Fast paced environment. NYC, Long Island, Westchester and National areas available. Lease teams welcome.
Sales Manager :
Seeking a top NYC based sales manager to become part of an excellent executive team. The job would include recruiting salespeople and supervising up to 20.
Credit Analysts :
Seeking Credit Analysts with at least 2-4 years experience. NYC location
EOE
E-Mail : sdibella@icbny.com

Wednesday, December 21, 2005
Headlines---
Classified Ads---Sales Manager
Archives--United Capital/Sierra Cities
Cartoon---Marlin Accounting Office
Leasing Book Christmas Present
Leasing Engagement Letters
Sales make it Happen (part II)
---Dealing with Hidden Issues
Equipment Leasing Associations
Classified Ads---Help Wanted
Placard---"Small Stuff"
Leasing Software Companies
Housing Bounces Back/Bigger Houses
Fitch Affirms Poland's BRE Leasing
News Briefs---
You May Have Missed---
California News Briefs---
"Gimme that Wine"--
Calendar Events This Day—
Today's Top Event in History
This Day in American History
American Football Poem
######## surrounding the article denotes it is a "press release"
--------------------------------------------------------------

Classified Ads---Sales Manager
Atlanta, GA
30 years in transportation Finance with strong management/ sales background. Represented company on national & region markets. Started two successful operations- produce profits and growth.
Email: pml@mindspring.com
Austin, TX
Seeking Sales/Sales Manager role with a DIRECT LENDER. Medical, IT, Government. Can travel.
Email: tfmsinc@yahoo.com
Chicago, IL.
Successful sales manager has 15 years experience with captives and independents. Expertise in re-energizing existing sales teams and territories, also building teams from scratch. True Team Leader looking for new challenge.
email: Murph5553@aol.com
Chicago, IL
Senior sales manager seeks Chicago based sales management role with growing, creative, customer focused lessor. Extensive experience/documented results in all aspects of information technology leasing.
Email: belanger@dataflo.net
Dallas/Fort Worth, TX.
Domestic-int'l exp. Small to middle ticket. 24 yrs with Fortune 500 firms(2). Consistently achieves margin/ volume goals.
Email: dptr7300@sbcglobal.net
Marlton, NJ
25 years exper. Promoted to sales manager after attaining highest percentage of quota for 2 years. Increased business by 50% over two years as sales manager.
Email: Sjgaul@aol.com
New York, NY
I have over 25 years owning an independent leasing company that specialized in truck leasing. Tow trucks, Limos, ambulances, tractors, etc..
Email: rfleisher@rsrcapital.com
Pennsauken, NJ.
17 Years Leasing in all capacities from CSR and Collections to National Sales Management and Vice President Vendor Development. Exceptional People Skills. Many industry references.
email: cherfurth1@aol.com
Portland, OR.
18+ yrs w/bank leasing company. Supervised 14- 20 sales people. Willing to relocate for the proper position. Email: pthygeson@netscape.net
Scottsdale, AZ
Have successfully built or rebuilt 3 national sales forces in 3 different industry niches. Strong credit and operations background compliment overall experience. Strong industry references.
Email: azlessor@cox.net
For a full listing of all "job wanted" ads, please go to:
http://64.125.68.91/AL/LeasingNews/JobPostings.htm
To place a free "job wanted" ad, please go to:
http://64.125.68.91/AL/LeasingNews/PostingForm.asp
--------------------------------------------------------------

Archives--December 21, 2000---United Capital/Sierra Cities
United Capital
"Reported Very Heavy delinquencies; Lehman Brothers continues to be 'unhappy.' Especially with" New York Post" story about Bank of America and the Unicapital problems. With the stock market jittery, at best, financial institution and their collections and problems are being looked at very strongly. This was a time of "application only" in an expanding market and 'great times.' The economy seems to be changing and bankers are looking for better credits, "relationship business," and want to see financial statements and tax returns---and personal guarantees.
"Steve Dallas trying to hold it all together, but with the stock market 'up and down,' does not look like a Merry Christmas."
Sierra Cities
"Sierra Cities at the end of the day yesterday was:
$1.68 (down)
http://www.corporate-ir.net/ireye/ir_site.zhtml?ticker=BTOB&script=200\
"This company has a history of
52-Week High $148.38
52-Week Low $7.31
52-Week Change -86.9%
YTD High $148.38
YTD Low $5.3
YTD Change -90.7%
Volume (10-Day Average) 3,505,500
http://www.corporate-ir.net/ireye/ir_site.zhtml?ticker=VERT&script=300
"It is rumored that Sierra Cities has been laying off employees in Houston, Texas."
--------------------------------------------------------------

Cartoon---Marlin Leasing Accounting Office
--------------------------------------------------------------


Not too late for this Leasing Book Christmas Present

(Second day delivery still available or "next day."

--------------------------------------------------------------


Lease Agreements

Before entering into considering leasing, an agreement between both parties, those seeking a lease, and those who will either directly provide the lease or the lease company who will do the actual transaction, an understanding needs to be signed by both original parties.

This allows the applicant protection, particularly if money is requested, even in a leasing contract is provided. It the lease does not move forward, a protection of both parties involvement should be spelled out and signed.

Here are typical "lease agreements" utilized in the equipment leasing industry.

The Greene Leasing Agreement

Designed to allow costs and other expenses to be kept if a lease does not fund.

http://www.leasingnews.org/Conscious-Top%20Stories/Greene_Lease_agreement.htm

Commitment Letter

This form is one of the most widely used in the leasing industry and covers most

of the bases. Note: Last sentences about the signatures makes this more a "proposal," than commitment. If required, these sentences may be removed.

http://two.leasingnews.org/loose_files/Generic%20commi
t%20Letter.DOC

Master Lease Commitment Letter

This is for a "master lease," when they will be other schedules, dates of delivery

and acceptance, and interim rent is to be imposed on the "funded" portion(s.)

Note: Last sentences about the signatures makes this more a "proposal," than

commitment. If required, these sentences may be removed.

http://two.leasingnews.org/loose_files/Master%20Lease%
20Commit%20Letter.doc

Lease Application Fee Agreement

This is designed for the broker of leasing company to earn a fee and/or expenses should the lease not go together. This is a form that you can make into a template. First use "find, replace" to insert your name. It's purpose is generic, aimed at earning money for your time and expenses if a lease does not move forward.

http://two.leasingnews.org/loose_files/Lease_app_agreement.rtf

Authorization to Find a Lender

This form was designed for use in the State of California, where arranging for a loan requires a license. Real Estate and mortgage brokers may not need a California Financial Lender's License, as well financial institutions. Any third party "agent" does need the license. This may also apply in other states.

You can make a template on this form very easily. It primarily purpose is for real estate secured loans , equipment finance agreements, and "sale/leaseback" type situations.

http://two.leasingnews.org/loose_files/Authorization_to_find_lender.rtf

The form to allow for specific expenses being developed by Ken Greene,Esq. is in the process of being reviewed by the sponsors, and attorneys Leasing News has contacted.

Here are a list of the sponsors of the Greene Engagement Letter:

schriest@sbcglobal.net
Steve Chriest
Diablo Capital
1710 Les Trampas Rd.
Alamo, California 94507
925-570-5459

bcarlile@********-partners.com
Ben Carlile
******** Partners Incorporate
999 Fifth Avenue, Suite 300
San Rafael, Ca 94901
(415)257-4200

pateb@balboacapital.com
Patrick Byrne
Balboa Capital
2010 Main Street 11th Floor
Irvine, Ca. 92614
949.756.0800

Whawkins@bancpartners.com
Warren Hawkins
Bank Partners
2496 Rocky Ridge Road
Box 43738
Alabama, Ca. 35243
800-456-6639

gsaulter@chaseindustries.com
Gary Saulter
Chase Industries 109 Ottawa Ave.
Grand Rapids, MI 49503
(616) 459-6800

gtrebels@ifccredit.com
Gary Trebels, CLP
8700 Waukegan Road
Suite 100
Morton Grove, IL 60053-2103
(847) 663-6700

tkabot@lease-it.com
Theresa Kabot
Kabot Commercial Leasing
7043 - 12th Ave., N.W.
Seattle, WA 98117
(206) 301-9960

clester@lpifinancial.com
Charlie Lester
LPI Financial Services
3535 Roswell Road Suite 62
Marietta, GA 30062
800-573-7796

blarsen@leasingpartnerscapital.com
Bruce Larsen
Leasing Partners Capital
1211 Hamburg Turnpike
Wayne, New Jersey 07470
(973)709-0118

mwatkins@gogenevacapital.com
Mark Watkins
Geneva Capital LLC
522 1/2 Broadway Street
Alexandria, MN 56308
800.408.9352

--------------------------------------------------------------


Sales make it Happen (part II)
---Dealing with Hidden Issues
Sales Make it Happen
Dealing With Hidden Issues
If you read last week's article you know that Hidden Issues may be the most difficult challenges faced by salespeople. Hidden Issues are negative feelings or perceptions about you, your company, your industry, your proposal and maybe salespeople in general. They also could be something wholly unrelated to business.
Nothing you've been taught about overcoming objections will help you if you encounter a Hidden Issue that stalls your sale. Instead, you are better served to learn to recognize the signals of Hidden Issues – argumentative questioning, hesitation, passive resistance, and failure to commit when commitment is the next, best logical step in the sales process.
When someone telegraphs behavior that indicates a possible underlying Hidden Issue, the salesperson must understand the cause or driver of the issue. Unless the issue is based on some irrational driver – like you remind her of her ex husband – the cause is likely a feeling that she will somehow lose if she does business with you. She may, for example, fear that her superiors will criticize her decision to align with a sole service provider; or she may not want to spend an extra two hours a day away from her family as she works to implement your new internet strategy, though it will clearly benefit her company in the long run.
So, what can a salesperson do when confronted with a Hidden Issue? First, it is imperative to realize that your sale is permanently stalled unless the Hidden Issue is resolved. Wishing and hoping for Hidden Issues to disappear won't move your sale forward, and ignoring Hidden Issues will almost always result in a lost sale. Once you understand that your sale is stalled, it's time to deal with the Hidden Issue.
When you become aware that a Hidden Issue may exist, you must surface the issue if you want your sale to move forward. You can surface the issue by asking a question, or by making a statement. Using our example of the customer who resists your proposal because she doesn't want to spend an extra two hours a day away from her family while implementing your new internet strategy, you could ask her if the time required to complete the project is bothering her. The problem with this direct question approach is the danger that you might put your customer on the defensive. An alternative approach would be simply to make a statement, like "you seem to be uncomfortable with some aspect of the proposal." This type of statement declares the obvious and invites an expansive response from your customer.
However you choose to surface Hidden Issues, it's critical to learn to recognize them and to deal directly them as soon as you suspect they are playing a part in your sale. Once an issue is surfaced, you are in a position to suggest workarounds and alternatives that may help your prospect or customer overcome their resistance.
--- from the desk of a retired, successful leasing company president.
The first part of this article, and full collection of articles, are located at: http://www.leasingnews.org/Legacy/index.html
--------------------------------------------------------------

Associations
The American Bankers Association


ABA-Member Relations
1120 Connecticut Ave, NW
Washington, DC 20036
1-800-BANKERS

Based in Washington, D.C., the American Bankers Association represents banks of all sizes on issues of national importance for financial institutions and their customers. The ABA, which was founded in 1875, brings together all categories of banking institutions, including community, regional and money center banks and holding companies, as well as savings associations, trust companies and savings banks.

ABA RESOURCES



Contact ABA
Bank Membership
Service Membership
ABA Board Members
ABA's Privacy Statement
Member Bank Websites
Community Bankers Council
Members: Ask Don Ogilvie
ABA Member Benefits
ABA Officers
ABA's Privacy Principles
Advertising Information
ABA Affiliates

The association's mission is to serve its member banks and enhance their role as pre-eminent providers of financial services. ABA accomplishes this mission through federal legislative and regulatory activities, legal action, communication and consumer education, research and products and services that promote, educate, train, inform and support members.

For additional information about the ABA and its history - visit ABA's 125th Anniversary homepage.

To become an ABA Member, please contact your regional membership representative or call
1-800-BANKERS.

Questions? Please contact the webmaster@aba.com for more information

[TOP]
Association for Governmental Leasing & Finance
1255 23rd Street, NW
Washington, DC 20037
202.742.AGLF (2453)
fax: 202.833.3636
email: gsh@aglf.org
http://www.aglf.org
Graham Hauck
Executive Director
AGLF was founded in 1981 to serve municipal leasing industry. Publishes
Bi-monthly newsletter; sponsors 2 annual conferences; 50-state leasing
survey; federal leasing survey; and conducts numerous industry projects.
Two types of membership: regular member - private sector organizations active in leasing/finance; governmental member - any state, territory, US possession, District of Columbia, or political subdivision of above.
Dues information:
"As many people as would like to from any one company may join. One person
must be designated the Regular Member and pay $650/year dues. The other
members are designated Additional Members and pay $150/year dues."

"Non-members are very welcome at our conferences. For registration materials, they can call 202.742.AGLF (2453) or email info@aglf.org "
[TOP]
Asset-based financing in Canada
The Canadian Finance & Leasing Association (CFLA) represents the asset-based financing, equipment and vehicle leasing industry in Canada. With over $116 billion of financing in place with Canadian businesses and consumers, the asset-based financing industry is the largest provider of debt financing in this country after the traditional lenders (banks and credit unions).
The industry's portfolio of assets (owned and managed) was estimated to be worth $116.7 billion in 2003: $67 billion of equipment financing, $9.9 billion of business vehicle fleet financing, and $39.7 billion consumer vehicle financing.
Address: 15 Toronto Street, Suite 301, Toronto, Ontario M5C 2E3
Telephone: (416) 860-1133 • Toll-free: 1(877) 213-7373 • Fax: (416) 860-1140
Email: info@cfla-acfl.ca • Internet: www.cfla-acfl.ca
David Powell
President & CEO
david.powell@cfla-acfl.ca
Ext. 24
Janet Tricker, CAE, CMP
Director, Membership Services
janet.tricker@cfla-acfl.ca
Ext. 25
Certified Leasing Professional Foundation




www.clpfoundation.org

Cindy Spurdle

Executive Director
Phone: 1-610-687-0213
Fax: 1-610-687-4111
Email: cindy@clpfoundation.org

The certification program was started by a group a leasing professionals who were members of Western Association of Equipment Leasing, now the United Association of Equipment Leasing (UAEL).The program grew to the point UAEL relinquished all rights to the program and the CLP Foundation was established as a non-profit corporation. The Eastern Association of Equipment Lessors, National Association of Equipment Leasing Brokers, and UAEL now lend their support to the Foundation and the CLP Program.

There are currently 223 Certified Lease Professionals (CLP's); 221 are still active in the leasing industry.

The CLP is recognized in our industry as an individual with high ethical
standards who has been tested and passed an exam covering every important
aspect of our industry.

For your review, attached is a list of topics covered on the exam and sample
questions to assist you in your studies. I have also attached an
application for you to complete when you are ready to make the commitment to
becoming a CLP. The cost of the exam at this time is $550.00.

There are several good books to help you with your review in preparation for the exam. One of these is the Leasing Professionals' Handbook, which was written by a group of CLP's. Each chapter is followed by a group of questions that quiz you on the materials you have just read and also questions on related topics not necessarily covered in the chapter. The handbook is $54.50 including shipping. The second book is brand new. It is entitled Power Tools for Successful Leasing. This book was written by Barry Marks, Esq. and James Johnson, Ph.D. This book is $84.50, including shipping. You should also be proficient with either the 17B or 19B calculators to comfortably complete the problem solving section.

If you are interested in either book, please let me know and I'll fax you an invoice.

You also may want to take advantage of our new Mentor Program designed for
prospective CLP's who would like assistance in a few areas to prepare for
the exam. This is explained more fully on our web site --

You will also find on our site the Body of Knowledge which covers every topic that will be included in the exam. It too is an excellent review tool.

Please give me a call or E-mail me if you have any further questions.

Thank you once again for your interest in the CLP Program.

Cindy

Cindy Spurdle, Executive Director
CLP Foundation
PH: 610/687-0213
FAX: 610/687-4111
Email: cindy@clpfoundation.org

Click on the following to download word files:




[TOP]
Commercial Finance Association
225 West 34th Street
Suite 1815
New York, NY 10122
United States
Phone: 212-594-3490
Fax: 212-564-6053
E-mail: postmaster@cfa.com
Founded in 1944, the Commercial Finance Association is the trade group of the asset-based financial services industry, with members throughout the U.S., Canada and around the world. Members include the asset- based lending arms of domestic and foreign commercial banks, small and large independent finance companies, floor plan financing organizations, factoring organizations and financing subsidiaries of major industrial corporations. CFA membership is by organization, not by individual. Many of the organizations are involved in leasing, either directly to end users, vendors, or providing funds for lessors.
[TOP]

Eastern Association of Equipment Lessors
Eastern Association of Equipment Lessors
62 William Street, 4th Floor
New York, NY 10002
P: (212) 809-1602
F: (212) 809-1650
Alison Pryor, Executive Director
amfnyc@eael.org
Cindy Spurdle
Associate Director - Membership
It is reported that members is down to 175, not verified, since the resignation of its former president, Robert J. Fine, who was in charge of "banker relations" for NorVergence, as well
as president of NorVergence Capital.
In the previous year, a article in "Pulse Online" noted that "EAEL is primarily a regional association with 67% in the Northeast (NY, NJ, MA, CT), an additional 5% in PA and MD, and the remainder in 25 states and Puerto Rico.
"One important distinction in EAEL membership recruitment is that they do not solicit Brokers/ Lessors west of the Mississippi River."
"Members share information, have a close bond, often join other leasing associations in joint conferences."
"There has been talk for years that this association would merge with another, but there is a closeness among members that would be lost, and as important, the membership dues overall are the lowest of the other three leasing organization who would be their suitors."
Many of their members now belong to other leasing associations, as is common in the industry,
especially for funders and those companies with business across the United States.
It is also true that Leasing News has written about several of the directors of the board in stories that can best be described by us as "not flattering."

Their actions should not be seen as a reflection on the association.
Equipment Leasing Association
Equipment Leasing Association of America
4301 N. Fairfax Drive,
Suite 550 ,
Arlington , VA 22203-1627
PH: 703/527-8655
FX: 703/527-2649
The largest, and perhaps the most politically influential leasing association, backed by all segments of the leasing industry, is the Equipment Leasing Association . Their dues reflect a professional, well-run and managed association with the most meetings, the best equipment leasing website on line, legislative advocates in Washington , D.C. , also available to many states, top rated conferences, and is very sophisticated. It also has the largest number of members. There is something for every segment of the leasing industry and many benefits to growing leasing companies and leasing company executives.
It should be noted that the ELA conference attendance has always been
"outstanding", their legislative involvement is not paralleled in our industry,
and their web site, with its full and always current information, is the best leasing
industry web site, no competition. If you have not visited it, you should:
www.elaonline.org
Membership information can be requested on their website, as well – simply click on "Membership Info" at the top left of the home page. There are membership categories for all types of firms involved in the industry, with leasing company dues beginning at $2,200. This membership is essential for any company that is serious about succeeding in the leasing industry – the "Members-Only" section of the website alone is more than worth the cost of dues. For any membership questions not answered on the website, contact:
Don Ethier
Director of Member Marketing
dethier@elamail.com
telephone number:
703.516.8383
The Electronic Payments Association (NACHA)
web site: www.nacha.org
13665 Dulles Technology Drive, Suite 300
Herndon, VA 20171
(703) 561-1100

NACHA is a not-for-profit trade association that develops operating rules and business practices for the Automated Clearing House (ACH) Network and for other areas of electronic payments. NACHA activities and initiatives facilitate the adoption of electronic payments in the areas of Internet commerce, electronic bill payment and presentment (EBPP), financial electronic data interchange (EDI), international payments, electronic checks, electronic benefits transfer (EBT) and student lending. We also promote the use of electronic payment products and services, such as Direct Deposit and Direct Payment.
NACHA represents more than 12,000 financial institutions through our network of regional ACH associations. We have over 600 members in our seven industry councils and corporate Affiliate Membership program.
[TOP]

Equipment Leasing And Finance Foundation

The Equipment Leasing Association (ELA) created the Equipment Leasing and Finance Foundation in 1989.

This site is designed for further education at all levels, including an intern/mentoring program, plus both academic and commercial information on the leasing industry.




The Mission



To promote the growth and effectiveness of equipment leasing and finance through programs that:
Identify, study, and report on critical issues affecting equipment leasing and finance, and
Develop the body of knowledge of equipment leasing and finance for use by the equipment leasing and finance business, academic, and public policy communities.

All products and services development by the Equipment Leasing and Finance Foundation are FREE! The Foundation relies on your generous support to conduct research to increase the industry's body of knowledge and to provide products to you. Please consider a tax-deductible contribution today.


ELA is a membership organization that promotes and represents the general interests of the equipment leasing and finance industry, provides programs of benefit to the industry and its members, leads in the resolution of general industry problems, and promotes high standards of business practices within the industry. ELA's website

Equipment Leasing and Finance Foundation
4301 N. Fairfax Drive, Suite 550
Arlington, VA 22203-1627
Phone: 703-527-8655
Fax: 703-465-7488

Lisa A. Levine, Executive Director
Direct: 703-516-8363
llevine@elamail.com

The Foundation is not a membership organization, it is a charitable association supported entirely through donations. All donations to the Equipment Leasing and Finance Foundation are tax deductible, as allowed through the IRS for 501-c3 associations. The average individual contribution is $500 and $5,000 corporately. Please let me know if you have any other questions.

[TOP]

Independent Community Banks of America
ICBA's professional staff provide products and services that promote the profitability and competitiveness of 5,400 community banks nationwide. Drawing on diverse skills and the latest online technology, they provide a voice for community bankers in Washington, educational seminars, advice on regulatory issues, bank products.
Headquarters
One Thomas Circle NW
Suite 400
Washington, DC 20005-5802
Tel: 800-422-8439
Fax: 202-659-9216
e-mail: info@icba.org

Sauk Centre Office
518 Lincoln Road
P.O. Box 267
Sauk Centre, MN 56378
Tel: 800-422-7285
Fax: 320-352-5766
e-mail: info@icba.org

Western Regional Office
500 Newport Center Drive, Suite 960
Newport Beach, CA 92660
Tel: 949-644-2606
Fax: 949-640-1041
e-mail: icbawest@icba.org

New England Regional Office
120 Main Street
Lynnfield, MA 01940
Tel: 781-334-2197
e-mail: jpettazzoni@aol.com
Executive Staff

President and CEO

Washington

Executive Director

Sauk Centre

Chief Financial Officer

Sauk Centre

Chief Information Officer

Washington
[TOP]
Information Technology Resellers Association (ITAA)
11921 Freedom Drive
Suite 550
Reston, VA. 20190
703.904.4337
703.736.8062 Fax
Web site: www.itra.net

General. Trade association Began: 1967. Represents over 120 companies which buy, sell, & lease new & used computers & other hi-tech equipment. Provides related services.

Maintains & enforces industry Code of Ethics, provides liasion to manufactures, monitors federal & state legislation affecting industry. Holds meetings & educationals seminars, conducts industry surveys, promotes industry through communications & public relations activities.

Executive Management. David A. Poisson, President. Leasing Data. Markets: national, international.
[TOP]
Institute of International Container Lessors
630 Old Post Road
P.O. Box 605
Bedford, NY. 10506-0605
914.234.3696
914.234.3641 Fax
Web site: www.iicl.org
E-mail: info@iicl.org
General. Trade association Independent Began: 1971. Member: ELA
Trade association for International container & chassis leasing industry. Active in technical, regulatury, tax, customs, and govermental fields thruout world. Consults with International Maritime Organizations and UN Conference on Trade & Development.
Has computerized testing programs to assess capacity of typical container designs to withstand damage. Certified and tested over 2,500 inspectors worlwide with expertise in inspection and repair of containers in accordance with IICL manuals. Issues periodic technical publications & bulletins.
Executive Management. Henry F. White, Jr. President.
Assets. Specializes in containers/chassis.
Leasing Data. Lease types: operational, director/finances , tax-orient, full service, single invstor, levereged(equity), levereged(debt), x-border. Markets: international. Participants with banks and others.
[TOP]
Leaseurope, founded in 1973, is the acronym for the "European Federation of Leasing Company Associations". Leaseurope is an umbrella body comprising the representative associations of the leasing industry in some 26 member and correspondent National Associations representing some 1,348 leasing companies (Austria, Belgium, Czech Republic, Denmark, Estonia, France, Finland, Germany, Greece, Hungary, Italy, Ireland, Luxembourg, Morocco, the Netherlands, Norway, Poland, Portugal, Russia, Slovakia, Slovenia, Spain, Sweden, Switzerland, Turkey and the United Kingdom).
In 2001, the leasing companies represented in Leaseurope invested over 188 billion euro in real estate and equipment. Outstandings were over 412 billion euros.
Leaseurope 1,200 European leasing companies comprise the Leaseurope Federation, representing than 92% of the entire European leasing market. The European Federation of Leasing Company Associations is the umbrella body that represents the leasing industry in Europe. Its membership consists of 26 National Associations, which in turn represent approximately 1300 leasing companies. The countries represented are: Austria, Belgium, Cyprus, Czech Republic, Denmark, Estonia, France, Finland, Germany, Greece, Hungary, Italy, Ireland, Luxembourg, Morocco, the Netherlands, Norway, Poland, Portugal, Slovakia, Slovenia, Spain, Sweden, Switzerland, Turkey and the United Kingdom. Mission Statement

To be recognized as a first class organization representing the European leasing industry to the outside world and promoting a good environment for leasing products enabling leasing to flourish.

Objectives
To accept that leasing is a key service (for Europe/by Europe).
To be recognized as the obvious point of contact for European leasing issues.
To be a value-added organization and a primary source of information and action platform on European leasing for its members
Alain Vervaet
Leaseurope Chairman
alain.vervaet@mail.ing.nl
Marc Baert
Leaseurope Secretary General
m.baert@leaseurope.org
Anne Valette
Head of Communications
+32-2-778 05 65
a.valette@leaseurope.org
Jacqueline Mills
Statistics and Economic Affairs
+32-2-778 05 71
j.mills@leaseurope.org
[TOP]
Mid-America Association of Equipment Lessors
MAEL
c/o Facility Capital Corporation
333 West Wacker Drive, Suite 1750 Chicago,
Illinois 60606
Email: info@mael.org
This is one of the remaining regional associations, originally formed as one of the "special interest groups," who belong to the Equipment Leasing Association. Their membership is primarily for the annual golf tournament, although they may have other meetings or gathering.
Their website states the organization consists of members of the industry from the upper Mid-Western states, including Illinois, Ohio, Iowa, Wisconsin, Michigan, Indiana, Kentucky, Missouri, Minnesota, Tennessee, North Dakota, South Dakota, Nebraska and Kansas.
[TOP]

National Association of Equipment Leasing Brokers

Mail: 304 W. Liberty Street, Suite 201
Louisville, KY 40202
Phone: 800.996.2352
Fax: 877.875.4750
Email: info@naelb.org
Contact: Carol Davis.
She will refer any non-administrative matters or questions to NAELB Board members
for follow up.
www.naelb.org

The National Association of Equipment Leasing Brokers is the second largest leasing association with 702 members at press time. This is a unique association as it is basically for new and established leasing brokers in the United States; other segments of the industry are "members", but do not have any "voting rights". Dues are also the most inexpensive at $295 for a broker, $750 for a funder, and $600 for an associate, such as a software provider or attorney. Conferences are also very inexpensive. Brokers enjoy many benefits.
Brokers are the only one who have a vote in the organization and may serve on the board of directors.
Funders basically join to meet brokers. The association attracts new brokers, and many
also have a low volume. The organization appears angry with Leasing News for what we
have written about the orgnanization being so one sided toward brokers, particularly
regarding "advance rentals," listserve, and other issues of broker ethics
[TOP]
-Tarry Shebesta, President & Founder
Automobile Consumer Services, Inc. (www.acscorp.com )
Director, National Vehicle Leasing Association (NVLA)
tes@acscorp.com / 513.527.7700 ext. 11


ACS Services:
www.LeaseCompare.com
www.LeaseSpecials.com
www.FrontRowCars.com
www.AutoFleet.com
United Association of Equipment Leasing
78-120 Calle Estado Suite 201
La Quinta, CA 92253
Phone: (760) 564-2227
Fax: (760) 564-2206
www.uael.org
UAEL Staff
Joe Woodley
Executive Officer / jwoodley@uael.org
Bill Grohe
Director of Membership and Marketing / bill@uael.org
Mike Wood
General Manager/mike@uael.org
Originally the Western Association of Equipment Leasing (WAEL,) the organization grew to a true national association where the eastern membership now equals western membership.
History of UAEL

[TOP]
--------------------------------------------------------------

Classified Ads---Help Wanted
Documentation Manager


Equipment Leasing
Documentation Manager
Walnut Creek, CA
Manage all aspects of the lease documentation unit. Requires a BA/BS; 7+ years of leasing and contract experience; Click here for detailed description & resume submission info.


Equipment Finance & Leasing Representative

Job opening in New England
In this position, you will develop and maintain relationships with lease brokers, leasing companies, equipment vendors and direct lessees throughout New England. Must be knowledgeable in indirect/third party transactions ranging from $15K and up and have in-market experience. Please apply on-line at www.mandtbank.com and view posting 5245.
At M&T Bank, we provide an exciting and challenging work environment where performance and innovative thinking are encouraged and rewarded at every level.
With over 700 branches, your career can travel as far as you want to take it!



Job opening in
Baltimore/Virginia Region
In this position, you will develop and maintain relationships with lease brokers, leasing companies, equipment vendors and direct lessees throughout Baltimore/Virginia Region. Must be knowledgeable in indirect/third party transactions ranging from $15K and up and have in-market experience. Please apply on-line at www.mandtbank.com and view posting 5245
At M&T Bank, we provide an exciting and challenging work environment where performance and innovative thinking are encouraged and rewarded at every level.
With over 700 branches, your career can travel as far as you want to take it!



Sales Professionals :
Outstanding opportunities for Equipment Finance Leasing professionals with middle market leasing sales backgrounds, an existing or established book of business, and at least 2 plus years experience. Fast paced environment. NYC, Long Island, Westchester and National areas available. Lease teams welcome.
Sales Manager :
Seeking a top NYC based sales manager to become part of an excellent executive team. The job would include recruiting salespeople and supervising up to 20.
Credit Analysts :
Seeking Credit Analysts with at least 2-4 years experience. NYC location
EOE
E-Mail : sdibella@icbny.com

Senior Funding Manager

Equipment Leasing
Senior Funding Manager
Portsmouth, NH
If you have a minimum of 4 years experience in Credit and Funding in the Leasing industry we'd like to speak with you. For more information, please contact Rick at rhenderson@directcapital.com


CLICK IMAGE TO MAKE AN
ONLINE DONATION
SAN FRANCISCO---In the winter of 1891, Salvation Army Captain Joe McFee put a crab pot on the San Francisco docks and asked citizens to "keep the pot boiling" by making donations so he could feed the needy at Christmastime.These days, we all know this "crab pot" to be The Salvation Army Christmas Kettle
---------------------------------------------------------------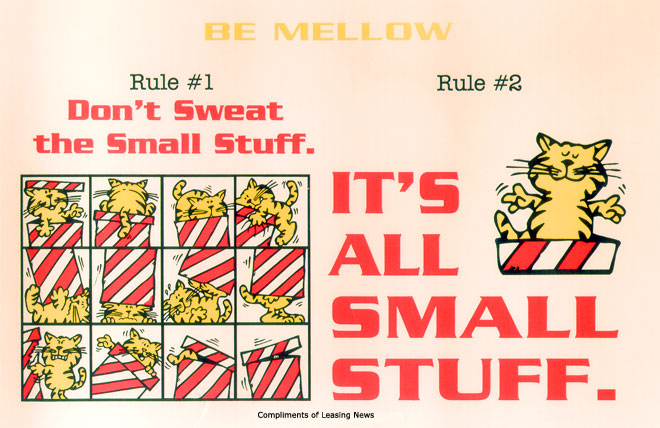 ---------------------------------------------------------------

Leasing Software Companies
Top eLeasing software companies, as ranked by employees.
Rank

Company Name
Year Founded
Website

Employees

CEO

Additional Services
Offered

Yearly
Volume

Major Clients

1

339
(Worldwide)

Jim Meinem CEO
Charles Lyles President Anthony Laudico Interim COO

IDS President Charles Lyles. "(IDS has signed up)... 50 of the 100 largest lessors in the United States."

Now privately held, previous volume was $35 to $45 million (includes foreign operation of parent in UK, 20% to 25% of gross.) Now owned by Schroeder Investments.

Wells Fargo
Daimler Chrysler Corp.

2

192

Cyndy Stone

Consulting
Internet Enabled Applications
Lease Accounting
Consumer Loan Accounting
Commercial Loan Accounting
Loan Tracking
Collections/Customer Service

N/R

28 of the top US Banks and 7 top captive automotive finance companies run Shaw applications.

3

White Clarke North American (e)
www.whiteclarkenorthamerica.com
1992

Contact Information: Lisa Campbell Marketing Manager
White Clarke North America
150 Ferrand Drive, Suite 1101
Toronto, ON M3C 3E5
Phone: 416 467 1900
Fax: 416 467 9094
Email: lisa.campbell@na.whiteclarkegroup.com

175

Debbie Carroll

Privately held

ADP Credit Corp.
Canadian Remarketing Group,
Fair Isaac & Co.
First National Equipment Finance,
Ford Credit - Europe, Latin America, Asia Pacific, UK,
John Deere Credit,

4

155

Tony Bracey

Wholesale Finance WFSv5 - integrated stock finance and loans administration system. Ecommerce financial proposal systems EPS. Core Banking Software and services.

Varied

Union Energy,
MTC Leasing Inc., Finning, Koch Industries, Wittern Group,
Patterson Dental Supply, Inc., Neon,
Cessna Aircraft Corp., NatWest Group Plc, American Express, Bank of Scotland, Toyota Financial Services (UK),

5

CHP Consulting
1127 Columbus Drive
Stafford, VA. 22554-2030
USA
marketing@chpconsulting.com
www.chpconsulting.com
Year founded 1990

120

Justin Cooper
Director

Andrew Denton
Director

CHP has been successfully delivering consultancy and systems for the leasing and asset finance industries for fifteen years. CHP supplies the market leading ALFA Systems. ALFA systems provide support for the sale, administration and accounting of a wide variety of finance products and channels to market.

CHP has a 100% project delivery record.

Privately held

Banc of America,
Barclays Bank,
Citigroup,
Commonwealth Bank of Australia,
Cooperative Bank,
Dresdner Kleinwort Wasserstein,
GE Capital, HBoS, Hitachi Capital,
HSBC,
ING Lease,
Leasedrive,
Lloyds TSB,
National Australia Group,
Nissan Finance,
RBS Lombard,
RBS Lombard Vehicle Management,
Société Générale,|
Svenska Handelsbanken

6

81

Peter Hyne

n/a

Major Clients: Pitney Bowes Global Credit Services, Volvo Commercial Finance, VFC Inc., MTC Leasing Inc., Relational Funding, Comark and others.

7

75

Deepak Verma

nFusion - Web-based credit processing

-We don't disclose this

CIT Group,
CitiCapital ,
Textron Financial, Ryder System, XTRALease, Xerox

8

66

John McCue

LeasePak Lease/Loan Management System / Lease enterprise consulting / System implementation, integration, and training / Customized development

Confidential

KeyBank / Volkswagen Credit / ORIX AUS / BancOne / MC Leasing / Bank of Tokyo - Mitsubishi

9

60

Russ Hallberg, President
Randy Haug, Senior Vice President

* Microsoft Great Plains (Financial Accounting) * Crystal Reports (Ad hoc Report Writing) * Crystal Enterprise (Report Distribution) * Vertex (Sales Tax) * TaxWare (Sales Tax) * PTMS (Property Tax) * CBIZ (Property Tax) * UCC Direct (UCC Filing) * American Lease Insurance (Insurance) * Premier Lease & Loan Services (Insurance) * Microbilt (Business and Consumer Credit Bureau Report Retrieval) * MelissaData (Address Validation) * PayNet (Credit Reports)

$10 million

300 clients through US and Canada

IFC Credit Corporation / First Corp Verizon Credit Popular Leasing
Volvo Commercial Finance, LLC
Information Leasing Corporation
HPSC Relational Funding Corporation
Eplus Group, Inc.
ICX Corporation
All Points Capital Corporation
Heartland Business Credit
Raymond Leasing Corporation
Americorp Financial, Inc. ICX Corporation
Balboa Capital Corporation
Alter Moneta Corporation

10

53

Kevin Riegelsberger

360 Customers/ 40 Customer Subscribers

N/R

Bank of America,
Simens Financial Services,
Textron Financial

11

30

Karen Wendel

N/R

N/R

ADP,
eScout,
NEC,
HP,
Navidec

12

45

Mike Grossman

LiveCapital Solution for Lease Origination

N/R

Siemens, Waste Management, US Steel, Kubota Tractor, PC Connection

13

13

Steve Lundergan

N/R

N/R

Hitachi Credit America All Points Capital Firerock Capital
Thalman Financial Services BSBLeasing/Procure Financial Services

14

Dominion Leasing Software

(d)


Lease Complete©

P.O. Box 550, Powhatan, VA 23139

Founded 2003

www.dominionls.com

6

Clinton B. Dunlow, President & C.E.O.

Please read Note E, below for information about LeaseComlete.

Privately held

Diverse client group including commercial banks, credit unions, and independent leasing companies.

15

Better Programs www.betterprograms.com
1985

Chad W. Russell Vice President
Better Programs, Inc.
5852 West Pacific Circle
Denver, CO 80227
Phone: 303 986 1969
Fax: 303 674 6767
Email: crussell@betterprograms.com

5

Charles R. Oleson

N/R

N/R

N/R

16

5

Jim Buckles

Support and Sales of Advantage (upgrade from System 1 (2.5) program). Support and sales of alaQuote, web based lease payment calculator, quote and on-line application tool. Custom report writing, template creation & web development.

25 - 30 new clients

N/R

17

N/R

N/R

N/R

N/R

N/R

18

N/R

N/R

N/R

N/R

N/R

19

N/R

N/R

N/R

N/R

N/R

20

N/R

N/R

N/R

N/R

N/R

21

N/R

N/R

N/R

N/R

N/R

22

N/R

N/R

N/R

N/R

N/R

23

N/R

N/R

N/R

N/R

N/R

24

N/R

N/R

N/R

N/R

N/R

25

N/R

N/R

N/R

N/R

N/R

26

N/R

N/R

N/R

N/R

N/R

27

N/R

N/R

N/R

N/R

N/R
N/R No Response
*as reported by receptionist.
(a) Products: LeaseTeam is a full service provider of software and services to assist small, middle and large ticket equipment lessors. Since our inception, LeaseTeam has been dedicated to the equipment leasing software industry. Our turnkey solutions - Lease Sales Manager and LeasePlus - are the choice of established leasing companies and banks throughout North America, making LeaseTeam a trusted leader in the equipment leasing software industry.
LeasePlusTM, lease accounting and equipment asset management software. Lease Sales ManagerTM, leasing and financial services front-end system. Our Lease Sales Manager product focuses on automating and managing the front-end operations of a leasing company with functionality including pricing, quote generation, application submittal, pre-credit decisions, electronic credit report pulls, credit scoring or analysis, automated documentation and integration with your back-end system. Your front-end process(s) can be defined in the workflow so that everyone knows what they are responsible at any point in time. Lease Sales Manager workflow also provides metrics for measuring turnaround times for the entire process or for specific steps in the process. RDSTM, reporting database system.
In conjunction with the aforementioned software solutions, we offer licensing options that include in-house licensing, running from the clients' hardware- at the clients' site; and ASP hosting of all LeaseTeam applications.
Partnerships
LeaseTeam has historically identified "best of breed" software solutions that are complimentary with our products and entered into strategic relationships with those companies in order to provide the most cost effective total solution for our customers. We feel that this is particularly important in functional areas that span different industries and are not unique to equipment leasing. LeaseTeam currently has relationships with the following "best of breed" products:
* Microsoft Great Plains (Financial Accounting)
* Crystal Reports (Ad hoc Report Writing)
* Crystal Enterprise (Report Distribution)
* Vertex (Sales Tax)
* TaxWare (Sales Tax)
* PTMS (Property Tax)
* CBIZ (Property Tax)
* UCC Direct (UCC Filing)
* American Lease Insurance (Insurance)
* Premier Lease & Loan Services (Insurance)
* Microbilt (Business and Consumer Credit Bureau Report Retrieval)
* MelissaData (Address Validation)
* PayNet (Credit Reports)
Onsite and Virtual Client Services:
Software installation and implementation services.
Data conversion services.
Project Management services and Leasing System Consulting.
Best Practices Consulting.
Custom Reporting.
Knowledge Transfer:
We offer LeasePlusTM, Microsoft Great PlainsTM and Crystal ReportsTM training monthly at our headquarters and as-needed, onsite at our customer's offices throughout the United States and Canada. In addition to regularly scheduled training workshops, LeaseTeam holds an annual client conference in Omaha, Nebraska. The LeaseTeam client conference brings together a comprehensive grouping of Senior IT, Finance and Corporate Executives from successful leasing companies together with the experts within LeaseTeam and leading vendors to offer hands-on training as well as networking opportunities. LeaseTeam is preparing for it's 14th annual conference, which is attended by more than 100 participants each year.
Application Support:
Telephone support and online "customer only" section of our website provide direction and instruction to new and existing users of our products. Additionally, we provide ongoing product enhancement via software updates.
Technical Support:
We offer technical troubleshooting and start-up assistance to users of varying abilities, from IT Managers to Accountants.
Yearly Volume:
$10MM
Major Clients:
LeaseTeam products have installed base of approximately 300 leasing and commercial finance companies throughout the U.S. and Canada. Our organization possesses a wide variety of exposure to leasing operations including pricing, credit operation, documentation, accounting, collections and portfolio and asset management with a wide variety of types of leasing companies using our products from micro-ticket through large-ticket.
Some of our key clients include:
MATSCO Financial Corporation
IFC Credit Corporation / First Corp
Verizon Credit
Popular Leasing
Volvo Commercial Finance, LLC
Information Leasing Corporation
HPSC
Relational Funding Corporation
Eplus Group, Inc.
ICX Corporation
All Points Capital Corporation
Heartland Business Credit
Raymond Leasing Corporation
Americorp Financial, Inc.
ICX Corporation
Balboa Capital Corporation
Alter Moneta Corporation
(b) WiredCapital/CapitalStream
October ,2001,WiredCapital and Capital Stream "merged" and the corporate officers of WiredCapital kept the name but took over management.
http://www.leasingnews.org/archives/October2002/10-31-2002.htm#takeover
One of the cofounders, John Kruse, resigned January 1, 2003.
http://www.leasingnews.org/archives/Januray%202003/1_07_03.htm#john
They "integrated" with Ivory Consulting Partners in early March.
http://www.leasingnews.org/archives/March%202003/03-03-03.htm#capital
(c) Description of Services: Vision Commerce delivers unparalleled front-end e-commerce solutions to the Equipment Leasing and Finance Industries. Vision Commerce provides a front-end solution for proposal delivery, processing credit applications, status reporting and documentation via the Internet. We offer a suite of technology solutions. Vision Commerce delivers its lease origination and marketing system through an Application Service Provider (ASP) model, hosted solution or as an in-house solution. The ASP offering allows us to provide rapid and economical solutions to Subscribers. Vision Commerce has all the technical capabilities to securely support thousands of simultaneous users processing quotes and applications through the Internet. Software enhancements are applied regularly to the ASP solution at no additional cost to Subscribers.
Vision provides typical origination, workflow, decisioning, and documentation capabilities. Our product is differentiated from the rest by its marketing and co-branding capabilities. Vision Commerce hosts hundreds of private-label or custom program leasing sites supporting more than 2000 users. With Vision, our subscribers can quickly and economically deploy solutions that meet the individual requirements of vendors, manufacturers, distributors, brokers, funding sources, and partners. We understand that each relationship is different, and we have constructed our product to adapt to changing business rules.
Vision is a single solution that allows internal staff to collaboratively originate, score, price, and document in one integrated platform.
Developed using the Microsoft .NET framework, Vision showcases the versatility of the latest Internet development tools. This industry leading technology is a secure and reliable solution now and a robust foundation for enhancements planned to extend support to the leasing and finance industries.
Recent Enhancements: In February 2003, Vision Commerce, Inc. released its Vision Framework. The new framework supports the ASP, Hosted and In-House solutions all with the same degree of flexibility, scalability and configurability.
Linda Lundergan
Vision Commerce, Inc.
866-707-9929
636-669-1400
linda@visioncommerce.com
(d) LeaseComplete© is a comprehensive lease accounting and management system for the leasing industry. A true 32-bit Windows-based product, LeaseComplete boasts a robust feature set capable of supporting both equipment leasing and vehicle leasing. This lease servicing system is able to marry complex accounting features and ease of use in a way until now not available in the software industry. A truly competitive and proven product that combines its richer features with realistic pricing to bring a superior alternative to today's marketplace. Please compare LeaseComplete to the other software systems to find out why this new alternative is the better alternative.
Here is what one of our users says about LeaseComplete and the support provided by DLS:
"LeaseComplete has proven to be a solid and reliable product to handle all aspects of managing and servicing our growing equipment lease portfolio. Although relatively new, it has weathered several challenges including a very aggressive conversion schedule. The support and continued additions to the system are provided by a company, DLS, who insures quality service by proven professionals in credit software development and industry knowledge. Based on my experience their support has been second to none in both turn around of issues and attention to our expanding needs. LeaseComplete will compare favorably with any product, especially when you consider cost, features, and superior support."
Harry Kaplun, President, Frost Leasing Corporation, San Antonio, Texas
Thank you
Clinton Dunlow
Dominion Leasing Software, LLC
Clinton.Dunlow@dominionls.com
Powhatan, VA
(e) White Clark - Consulting Services
WCNA offers a portfolio of consulting and implementation services including feasibility studies, process analysis and design, system requirements, project rescue, compliance requirements (Basel II, Sarbanes Oxley, Patriot Act), securitization and interim management.

Products

CALMS (Credit Adjudication and Lending Management System), is automates front office processes with proven, reliable systems that meet your priorities and support the way you do business. CALMS components (Application Generator, Deal Structuring System, Decision System, Document Management System, Asset Inspection System, Auction & Remarketing System) offer best of breed technology that directly improve business performance.
(f) International Decision Systems
http://www.leasingnews.org/archives/September%202003/9-16-03.htm#international
http://www.leasingnews.org/archives/September%202003/9-16-03.htm#managers
http://www.leasingnews.org/archives/September%202003/9-16-03.htm#ids
(g) Cyence - ExpressOS TM is an enterprise-wide software solution based on Microsoft's .NET platform, providing end-to-end business process automation in the areas of sales force automation, deal originations, transaction structuring, credit adjudication, documentation and auditing for all types of commercial and consumer financing transactions.
ISIS is a multi-tiered application suite built on the Windows operating system platform. It consists of a client side application, ISIS Desktop Client, a server side application, ISIS Data Engine, and an assortment of specialized clients for interfacing with outside systems to support functions such as Lease Accounting, Credit Scoring and UCC filing.
(h) Summit National, Inc. is a leading global provider of lease accounting software and services for the equipment, computer, and automobile leasing industry. Our suite of systems include: AP 2000, MILLENNIA, OPTIMA, & MAXXUM. Summit also offers Application Service Provider and Outsourcing services.
Summit's 350+ client/user base include 18 of the Monitor 100. Summit also provides software and services for leading small and mid-range banks, leasing companies, and other captives.
April 5, 2005 Summit National filed for bankruptcy.
http://www.leasingnews.org/Conscious-Top%20Stories/Summit_nat.htm
Ken Duffy, Sr., President of Summit National, requested that we put his company back on the Leasing News list of companies that specialize in leasing software:
"We have not sought publicity in this matter but our exclusion from the vendor list deserves a response. United Airlines (and other well known entities) are also in CH11 but they're not out of business. Nor are we. As your research of court docs should have revealed, SNI was forced to take the protective CH11 action due to an unfriendly takeover attempt. In fact the party attempting the takeover tried to have the CH11 dismissed in order to pursue their objective. The Court in Chicago(05-B15565) issued its opinion dismissing their motion on 7/19. On 8/18 the 6th Court of Appeal in Cincinnati(03-1796) affirmed SNI's summary judgment and permanent injunction for breach of contract against this same party granted by the Federal District Court in Detroit(02-71871). The jury trial for damages to SNI under the judgment is scheduled for 11/01/05 in Detroit. I think you have drawn an improper conclusion and I would like you to correct it. We have been friends for a long time and !
" I trust this exclusion was simply an innocent misunderstanding of the facts. Please restore our listing as it has been in the past."
Leasing News has included the company back on the list, but footnotes its present condition.
---------------------------------------------------------------

Housing Bounces Back/Bigger Houses Raising Prices
U.S. Housing Starts – November 2005
Al Schuler--U.S. Department of Agriculture
Housing starts bounced back in November, increasing 5.3% to 2.123 million (SAAR). This is the eighth consecutive month they have been above the 2 million level (in fact, 12 months out of the past 14). The single family sector was also strong, increasing 4.8% to 1.808 million SAAR, while multi family was up almost 8%. All regions contributed to the strength with the exception of the South, which was off a modest 1.3%. The NE was up 11%; MW up 12%; and the West increased 11.5%. Permits also joined in the rebound – increasing 2.5% suggesting continued strength in the near term.
And, as mentioned in previous reports, the twin deficits (budget and trade) are getting worse. The good news is that foreigners keep supporting our spending habits (by buying T-Bills, etc.), and as long as this continues, the dollar should be OK. If they decide otherwise, interest rates will have to increase to keep the dollar from sliding too fast and this of course would impact housing.
Analysis and outlook: As mentioned in last month's report, most of the analysts have concluded that the housing market has peaked, but nobody knows how fast it will cool. As seen in the November data, there is still plenty of life left in the housing market. This is remarkable considering that the 30 year mortgage is up to 6.3%, still at historically low levels, but almost 100 basis points higher than a year ago. There are some concerns regarding this housing market : (1) inventory of new homes for sale is almost 500,000 (496,000 in October) while existing homes for sale is approaching 3 million units ( 2.88 million in October) – both are records; and (2) housing affordability is becoming a problem – NAR's housing affordability index fell to 116 in October – meaning the nation's typical household had 116 percent of the income needed to purchase a home at median existing home prices – this is the lowest the index has been this decade. Here is some good news. You have, no doubt, been reading about housing bubbles the past year or so – here is a report that suggests housing is not as overvalued as many would have us believe. If you consider inflation adjusted prices on a per square foot basis, the real price per square foot today is about the same as 50 years ago.
Today's homes are almost two and a half times as large as our parent's homes, so it would be reasonable to pay more for a larger home. Although there are other issues to consider - income growth and quality of homes today compared with 50 years ago – it appears that maybe this bubble issue is a bit over rated? Yes, some parts of the country have experienced more rapid price increases and are more vulnerable to a slowdown, but the nation as a whole looks pretty solid.
"Housing Prices: the Real Truth"
http://leasingnews.org/PDF/HousingPrices_per_SF.pdf
Courtesy of
Carl Villella, CLP
President
Acceptance Leasing and Financing Service, Inc.
Airport Corporate Centre
894 Beaver Grade Rd., Suite 304
Moon Township, Pa. 15108
412-262-3225 Phone
412-262-1154 Fax
CVillella@acceptlease.com
---------------------------------------------------------------
### Press Release ###########################

Fitch Affirms Poland's BRE Leasing
Fitch Ratings-London-: Fitch Ratings has today affirmed the ratings of Poland's BRE Leasing at Long-term 'BBB+', Short-term 'F2' and Support '2'. The Outlook is Positive.
These ratings reflect the potential support available to BRE Leasing from its ultimate majority shareholder, Commerzbank (rated 'A-' (A minus) Positive Outlook), as demonstrated by the Patronatserklaerung (declaration of backing) published in Commerzbank's annual report, in which BRE Leasing has been included continuously since 1999.
BRE Leasing has historically used its own distribution network, but has now started to use that of its parent, BRE Bank, and this is likely to continue. Funding is still heavily reliant on the parent, though this has declined and third party funds are being sought.
BRE Leasing is 50% plus 1 share owned by BRE Bank - which is itself 72% owned by Commerzbank - and 50% less 1 share owned by CommerzLeasing und Immobilien AG, a 100% subsidiary of Commerzbank. At end-June 2005, BRE Leasing was second in its market in terms of new transactions, with a market share of 12%.
Contact: Tim Beck, London, Tel: +44 20 7417 3460; Chris Birney, London, Tel: +44 7862 4093.
Media Relations: Jon Laycock, London, Tel: +44 20 7417 4327.
### Press Release ###########################
---------------------------------------------------------------

News Briefs----
LaSalle Bank parent fined
http://www.chicagotribune.com/business/chi-0512200200dec20,1,6368142.story?
coll=chi-business-hed
Banks raise credit card payments
http://www.usatoday.com/money/perfi/credit/2005-12-20-credit-payments-usat_x.htm
Toyota Closes In on G.M.
http://www.nytimes.com/2005/12/21/business/worldbusiness/21auto.html?adxnnl=
1&adxnnlx=1135149666-Z6NmR9GGM1EgGcrzVUjlkw
Kerkorian Sells 12 Million GM Shares
http://www.chicagotribune.com/business/ats-ap_business13dec20,1,7331003.story?
coll=sns-business-headlines
$1 Billion AOL Stake For Google Approved
http://www.washingtonpost.com/wp-dyn/content/article/2005/12/20/
AR2005122001388.html
If we're Tech City, where's Boston's WiFi?
http://www.boston.com/business/technology/articles/2005/12/20/
if_were_tech_city_wheres_our_wifi/
Take Your Cable Channels with You on the Road
http://www.nytimes.com/2005/12/21/technology/21sling.html
---------------------------------------------------------------


You May Have Missed
Fed chief: Standards of living up in world
He credits rise of free markets
http://www.boston.com/business/markets/articles/2005/12/15/
fed_chief_standards_of_living_up_in_world/
----------------------------------------------------------------


California News Briefs---
Mayor of Schwarzenegger's hometown begs him not to break relations
http://www.signonsandiego.com/news/state/20051220-1811-austria-schwarzenegger.html
Prior story, in case you missed it:
Groups seek to remove Schwarzenegger's name from stadium
http://www.usatoday.com/news/world/2005-12-17-arnold-austria_x.htm
----------------------------------------------------------------


"Gimme that Wine"
Chinese winery begins selling in United States
http://www.sfgate.com/cgi-bin/article.cgi?f=/c/a/2005/12/15/WIG09G7L511.DTL
Winemaking monk Dom Perignon's fame continues to bubble
http://www.sfgate.com/cgi-bin/article.cgi?f=/c/a/2005/12/15/WIG09G7NKL1.DTL
DOMESTIC BRUT AND BLANC DE BLANCS SPARKLING WINES
http://www.sfgate.com/cgi-bin/article.cgi?f=/c/a/2005/12/15/WIG6RG7KMU1.DTL
If you want to know if you got a value for your wine, or what the wine price is today, go to www.winezap.com Type in the vintage (year) and name of the producer with wine type or geographic area, such as 1995 Chateau Lynch Bages Pauillac. Even 1995 Lynch Bages will work, or 1999 Viader
----------------------------------------------------------------

Calenday Events This Day
December 21
Winter Solstice
In the Northern Hemisphere it is the beginning of Winter. In the Southern Hemisphere it is the beginning of summer. Between Equator and Arctic Circle the sunrise and sunset points on the horizon are farthest south for the year and daylight length is minimum (ranging from 12 hours, 8 minutes, at eh equator to zero at the Arctic Circle.
Northern Hemisphere:
http://www.leasingnews.org/items/Northernhemisphere.gif
Southern Hemisphere:
http://www.leasingnews.org/items/Southern_Hemisphere.gif
Yule
Also called Alban Arthan. One of the "Lesser Sabats" during the Wiccan year. Yule marks the death of the Sun God and his rebirth from the Earth Goddess. Annually, on the winter solstice. This ancient religion marks the start of "Yule time." Many of our words do not come from the English or Latin, but from our Viking heritage directly or through their conquering of England and France, influencing their language more than any other people. Wiccan is still being practice today, particularly offshoots such as Kabbalah.
World Peace Day
A day on which bells throughout the world will be rung along with prayers for world peace. The Middle East and Iraq will be the main focal point hits year. Choose peace now. wwww.yingcom.com
Yalda
Yalda, the longest night of the year, is celebrated by Iranians. The ceremony has an Indo-Iranian origin, where Light and Good were considered to struggle against Darkness and Evil. With fires burning and lights lit, family and friends gather to stay up through the night helping the sun in its battle against darkness. They recite poetry, tell stories and eat special fruits and runts until the sun Triumphant reappears in the morning.
Always Look At The Bright Side Day
"Always Look on the Bright Side of Life" is a popular song written by Eric Idle which originally featured in the 1979 film Monty Python's Life of Brian and has gone on to become a common sing-along at public events such as football (soccer) matches. In 1997 the song was recorded by Art Garfunkel and included in the soundtrack of James L. Brooks' As Good as It Gets film. It was also performed by Bruce Cockburn (Official Site) and released on his 1990 Live CD. A sing-along version of this song is featured in the musical Spamalot.
Crossword Puzzle Day
The first cross world puzzle was compiled by Arthur Wynne and published in supplement to the New York Times.
----------------------------------------------------------------

Today's Top Event in History
1929- The first hospital insurance group plan was effected by Baylor University Hospital, Dallas, Texas. The plan was inaugurated by Dr. Justin Ford Kimball, executive vice president of Baylor University. The first group insured were the Dallas public school teachers, who paid 50 cents per month for 21 days of hospital treatment.
----------------------------------------------------------------
This Day in American History
1620- According to Governor William Bradfords History of Plymouth Plantation, the Pilgrims, aboard the Mayflower, reached Plymouth, MA, "sounded ye harbor, and founde fill for shipping; and marched into ye land, & founde diverse cornfields, and ye best they could find, and yea season & their presente necessitie made them glad to accepte of it.... And after wards tooke better view of ye place, and resolved wher to pitch their dwelling; and them and their goods." Plymouth Rock, the legendary place of landing since it first was "identified" in 1769, nearly 150 years after the landing, has been a historic shrine since. Contrary to common belief, the Pilgrims tried several locations first, including Provincetown Harbor, Mass, where the first social contract for a New England colony, was drafted and signed by 41 adult males. The Pilgrims did not settle there, but went on after a time to Plymouth. Physician Dr. Samuel Fuller was on board, in fact one of the signers of the Mayflower Compact. For some time he was the sole physician in Massachusetts. Ina letter dated June 28, 1630, written at Salem, MA, to Governor William Bradford of Plymouth, he described one of the customary treatments, in which he "let some twenty of these people blood."
1790 -- Samuel Slater's thread-spinning factory goes into production, Pawtucket, Rhode Island. The beginning of the Industrial Revolution in America. The workers at his machines are 4 to 10 years old.
http://www.woonsocket.org/slaterhist.htm
http://john.ourjourneys.org/slater/early.html
http://inventors.about.com/cs/inventorsalphabet/a/textile_2.htm
1829—Birthday of Laura Dewey Bridgman - struck deaf and blind at two, she was the first blind-deaf mute to be taught successfully. LDB eventually helped teach others with disabilities. She learned to read through a Braille-like system and "spoke" through tapping out an "alphabet." as taught her by Samuel Gridley Howe at the Perkins Institute for the Blind, Boston. Howe's methods of teaching her are still being studied today and his journals as well as Bridgman's are carefully read for their insight and aid for teaching all those with disabilities. The records kept by Howe and by Bridgman's teachers are invaluable to modern researchers investigating the education of the disabled, as they are the first detailed records of the education of a deaf-blind person." She lived her entire life at Perkins, dying at age 60.
http://library.pittstate.edu/spcoll/ndxbridgman.html
http://library.pittstate.edu/spcoll/bridgman1.html
http://www.highbeam.com/library/doc0.asp?DOCID=1P1:30431105&num=3&ctrlInfo=
Round9c%3AProd1%3ASR%3AResult&ao=
1830—Birthday of early American author Mary Virginia Hawest Terhune. Her novels often centered around southern plantation life. Her first novel Alone (1854) sold more than 100,000 copies. She also wrote advice books, and popular biographies. She wrote syndicated columns on women's affairs for the Philadelphia North American (1900-10) and the Chicago Tribune (1911-17).
http://www3.telus.net/womenswork/mary_virginia_terhune.htm
http://mn.essortment.com/maryvirginiate_rapi.htm
http://web.ask.com/searchcp?q=Mary+Virginia+Terhune&t=Mary+Virginia+Terhune&cache=
00*2s45u99erpnnw&url=http://www.math.ttu.edu/~wlewis/family.htm&page=&ws=1
1850 -- Celia, a black slave is hung for killing her master. Her tragic story and the underlying cruelty and the societal-approved prerogative of the male to sexually satisfy himself with his property - slave or wife - was told in Meltan A. McLaurin's historically accurate book Celia, A Slave, New York: Avon Books, 1991. Robert Newsom, a widower, bought Celia when she was about 14, raping her for the first time on the way back to his Missouri plantation. He set her up in a cabin behind the main house and in time she bore two children. As the trial transcripts relate, in trying to resist her master's advances, she killed him with a stick. White women rallied to her side claiming that women had a right to resist rape whether they were slaves or not, but not surprising in the all-male judicial system upheld the male prerogative and the right of ownership prevailed in court. All appeals failed and she was hanged for murder. Melton A. McLaurin's book Celia, A Slave (New York: Avon Books, 1991) attracted a great deal of interest when it was first published because it was the first time anyone had attempted to reconstruct the life of an "ordinary" slave, a woman at that. All the real facts that are known about Celia are taken from the transcripts of her trial. At about 19, she began developing a mind of her own and even became involved with another slave, George.
http://www.click2famoustrials.com/celia/celia.htm
http://www.jacksonvillestory.com/Celia%27s%20Sad%20Fate.htm
http://www.walmart.com/catalog/product.gsp?product_id=464114&sourceid=
1500000000000001827190&dest=9999999997
1864-Sherman takes Savannah. Despite efforts by Confederate General William Hardee to defend the city of Savannah, GA, Southern troops were forced to pull out of the city, and on this date Union forces under William Tecumseh Sherman captured the town. By marching form Atlanta to the coast at Savannah, Sherman had cut the lower South off from the center. Contrary to Southern belief on history, it was the Confederate troops who upon leaving the city began the fires so Union troops would not food or supplies or goods held in stores or warehouses in the city. They also burned farms on their journey to also cut supplies from Union troops.
1892- Walter Charles Hagen, golfer born at Rochester, NY. Hagen won two US Opens, four British Opens and five PGA Championships. He was extraordinary in match play, including the Ryder Cup, because he was a master scrambler and absolutely unflappable. He was also a colorful showman who brought the game to the masses and helped to increase prize money. died at Traverse City, MI, October 5, 1969.
1892 - Portland, OR, was buried under a record 27.5 inches of snow.
1903 – American detective writer Lawrence Treat born, wrote under the name Lawrence Arthur Goldstone, often called the "father" of modern police procedural novel.
http://www.kirjasto.sci.fi/treat.htm
1909- Barney Ross, boxer born Barnet David Rosofsky at New York, NY. Ross was the first boxed to hold two titles simultaneously. He won the lightweight crown in 1932 and the welterweight crown in 1934. He also won a Silver Star during World War II as a Marine. died at Chicago, IL, January 18,1967.
1909 - Although called introductory high schools, the McKinley and Washington schools of Berkeley, California, were the first authorized, junior-high schools in the United States. They taught grades 7,8 and 9.
1912- Joshua (Josh) Gibson, Baseball Hall of Fame catcher born at Buena Vista, GA. Gibson is regarded as the greatest slugger to play in the Negro Leagues and perhaps the greatest ballplayer ever. Gibson starred with the Pittsburgh Crawford's. his long home runs are the stuff of legend. In 60 recorded at bats against big league pitching, Gibson batted .426. He died at 35 years old just three months before the integration of baseball in the major leagues. Inducted into the Hall of Fame in 1972. Died at Pittsburgh, PA, January 20, 1947.
http://www.blackbaseball.com/gibsonjo.html
1913-The first crossword puzzle was compiled by Arthur Wynne and published in a supplement of New York World . He basically redesigned a Victorian-era game called The Magic Square as a feature for the Pulitzer newspaper.
1914 - Marie Dressler, Charlie Chaplin, Mabel Normand and Mack Swain appeared in the first feature-length comedy that was six reels long. Mack Sennett directed the film called, "Tillie's Punctured Romance".
1929- The first hospital insurance group plan was effected by Baylor University Hospital, Dallas, Texas. The plan was inaugurated by Dr. Justin Ford Kimball, executive vice president of Baylor University. The first group insured were the Dallas public school teachers, who paid 50 cents per month for 21 days of hospital treatment.
1929-an exceptional snowstorm swept across the southern Plains through Texas, Arkansas and Louisiana. 26 inches fell at Hillsboro, TX and 18 inches fell at El Dorado, AR
1937- Snow White and the Seven Dwarfs was exhibited in Los Angeles, CA. It was an instant hit. Disney took a tremendous gamble with this 3-year artistic venture, as fantasies usually did not fare well at the box office. He had much of his own money tied up in the film, and Snow White had the potential of financially ruining him. The film was originally budgeted for $250,000, but ended up costing $1,480,000. The film utilized the talents of 570 artists and contained 250,000 drawings. Would adults sit through a cartoon that ran nearly an hour and a half? But the pre-release fears were unfounded. The public and most critics were enchanted and impressed with Disney's painstakingly crafted fairy tale. Never before had anyone so successfully produced a full-length animation film, and it was quickly dubbed into 10 languages. In England, children under 16 were not allowed to see the film unless accompanied by an adult, and it was under partial ban in South Africa and the Netherlands. The film ran for an unfrequented 5 weeks at New York's Radio City Music Hall and for 31 weeks in Paris. Snow White set new attendance records around the world, marking the dawn of a new age in animation. It became the first movie to earn $1 billion. In its nine theatrical releases it earned approximately $1 billion in 1994 US Dollars. The home video version of Snow White was officially released on October 28, 1994, after receiving about 27 million retail orders, making it the top-selling video up to that time.
1937---Birthday of Jane Fonda, considered a controversial figure because she visited Hanoi during the Viet Nam war. She won Academy Awards for her work in Klute (1971) and Coming Home (1978) and she was nominated three more times. She won the Emmy for The Dollmaker (1984). One of the nation's most distinguished actors, she may never be fully honored because of her anti-war activities during the Viet Nam war. She went to Hanoi and through radio broadcast begged America to stop the bombing. She has been called Hanoi Jane ever since by the right wing extremists who distorted her message and purpose. Her workout books and videos became very popular in the 1980s. She dropped out of films when she married Ted Turner, the TV mogul, in 1991 (divorced in 200). In 1994 she narrated A Century of Women, a TV series that celebrated women's achievements in the 20th century..
1938- Cootie Williams's Rug Cutters record "Delta Mood."
1940- rock singer and composer Frank Zappa was born in Baltimore. The oldest of four children, Zappa and his family moved to California while he was still in his teens. After graduation in 1958, he played with various lounge bands and began composing songs, one of which, "Memories of El Monte," was recorded by the Penguins of "Earth Angel" fame. In 1964, Zappa took over a rhythm-and-blues band called the Soul Giants and turned them into the Mothers of Invention. Their irreverent blend of satire and rock 'n' roll was featured on half a dozen albums in the '60s. Zappa began a solo career in the '70s, and made a surrealistic film of rock 'n' roll life called "200 Motels." All told, he released more than 50 albums, including "Jazz From Hell," which won a Grammy Award for best rock instrumental in 1988. Zappa died of prostate cancer on December 4th, 1993.
1942-- soul singer Carla Thomas was born in Memphis, the daughter of veteran performer Rufus Thomas. She was the first Memphis soul artist to have a national pop hit, "Gee Whiz" in 1961. The success of that disc led to the formation of the Stax Records company. Thomas had another pop hit in 1966 with "BABY," and the following year recorded two duets with Otis Redding, "Tramp" and "Knock on Wood," both of which made the Billboard Top 30.
1943-Birthday of guitar player Wolfman Washington, New Orleans, LA
http://www.xtrememusician.com/info/artists/profiles/2659.html
http://www.offbeat.com/text/wolfman.html
http://walterwashington.com/index1.html
1945 - The FCC assigned television channels to several licensees, including CBS and NBC in New York City and Radio Corp. of America in Camden, New Jersey.
1946- Louis Jordan's single, "Let the Good Times Roll," debuted on the Rhythm and Blues charts.
( lower half of: http://memory.loc.gov/ammem/today/dec21.html )
1946-- guitarist Carl Wilson of the Beach Boys was born in Hawthorne, California. The three Wilson brothers - the others were Dennis and Brian - formed a group called Carl and the Passions with Mike Love and Al Jardine in 1961. The band's name was changed to the Beach Boys to take advantage of the surfing craze in southern California. Among their surfing hits for the Capitol label - "Surfin USA," "Surfer Girl" and "I Get Around." The Beach Boys turned in a more experimental direction in 1966, recording "Good Vibrations," a number-one song that took six months to produce and was at the time the most expensive single ever made. The Beach Boys continue to perform, primarily as a nostalgia act.
1947- Metronome All-Stars record "Metronome Riff."
1950---Top Hits
Rudolph, the Red-Nosed Reindeer - Gene Autry
White Christmas - Bing Crosby
Nevertheless - Jack Denny
If You've Got the Money Honey I've Got the Time - Lefty Frizzell
1954-- Chris Evert, tennis champion, had 125 consecutive clay-court victories and has been called the world's best clay-court woman player of all time. She was ranked the world's best player 1974 to 1978 and in 1980 and 81. She was the U.S. singles champion 1975-78, 80, 82; Wimbledon champion 1974, 76, and 81, and won at least one Grand Slam singles title for 13 consecutive years. Between 1973 and 1979 Evert won a record 125 consecutive clay-court matches, and won the French Open on clay a record seven times.
1958---Top Hits
The Chipmunk Song - The Chipmunks
Problems - The Everly Brothers
One Night - Elvis Presley
City Lights - Ray Price
1964 - A great warm surge from the Pacific Ocean across Oregon and northern California brought torrential rains on a deep snow cover resulting in record floods.
1965 -- An overflow crowd of 76,251 jams the Cotton Bowl, giving Dallas its first home sellout. The Browns beat the Cowboys 24-17.
http://images.nfl.com/history/images/1121.jpg
1966 - The Beach Boys receive three gold-record citations for the single "Good Vibrations," which hit Number One eleven days ago and the albums "Little Deuce Coupe" and "Shut Down, Vol. 2."
1966---Top Hits
Snoopy Vs. The Red Baron - The Royal Guardsmen
Winchester Cathedral - The New Vaudeville Band
That's Life - Frank Sinatra
Somebody Like Me - Eddy Arnold
1968-the first Astronauts to orbit the moon were Colonel Frank Borman, Captain James Arthur Lovell, Jr., and Major William Alison Anders, who made 10 lunar orbits in Apollo 8, launched by a three-stage Saturn 5 rocked from Cape Canaveral, FL, at 7:51am. The spacecraft reentered the atmosphere and splashed down in the Pacific Ocean 147 hours 11 seconds later.
1970 - Elvis Presley went to the White House to volunteer his help in fighting United States drug problems. President Richard Nixon gave him a federal Narcotics Bureau badge.
1974---Top Hits
Cat's in the Cradle - Harry Chapin
Angie Baby - Helen Reddy
You're the First, the Last, My Everything - Barry White
I Can Help - Billy Swan
1979- The Eagles, Chicago and Linda Ronstadt perform at a benefit show for the presidential campaign for California governor Jerry Brown, who also happens to be Ronstadt's boyfriend. The show at the San Diego Sports Arena is followed-up by a similar show at the Addin Theater in Las Vegas. The two shows bring in over $450,000.
1979-- Willie Nelson's movie debut, "The Electric Horseman," which also starred Robert Redford and Jane Fonda, opened in North American theatres.
1979- Frank Zappa's "Baby Snakes" premiered on Zappa's 39th birthday. The film combined concert footage, backstage antics and animated clay figures.
1982---Top Hits
Maneater - Daryl Hall & John Oates
The Girl is Mine - Michael Jackson/Paul McCartney
Steppin' Out - Joe Jackson
Somewhere Between Right and Wrong - Earl Thomas Conley
1985 - Bruce Springsteen's album, "Born in the USA", surpassed Michael Jackson's "Thriller", making it the second longest-lasting LP in the top 10. springsteen's album lasted at it peak for 79 weeks, and was second to "The Sound of Music" with Julie Andrews that lasted: 109 weeks.
1985 - Bruce Springsteen's album, "Born in the USA", passed Michael Jackson's "Thriller" to become the second longest-lasting LP in the top 10. It stayed there for 79 weeks. Only "The Sound of Music" with Julie Andrews lasted longer: 109 weeks.
1986 - Atlanta center Jeff Van Note, who at 40 was the oldest pro football player, played his 246th and last NFL game as Atlanta beat Detroit, 20-6.
1988 - Pan Am World Airways Flight 103 was the victim of a terrorist attack when the jet exploded over Lockerbie, Scotland. The 258 passengers, crew, and several people on the ground at the site of the crash were all killed.
1988 - Seven cities in the eastern U.S. reported record high temperatures for the date, including Charleston SC with a reading of 78 degrees. A storm in the northwestern U.S. produced 22 inches of snow at Idaho City ID in two days, and up to two feet of snow at Happy Camp CA. Ski resorts in Idaho reported three to six feet of snow on the ground.
1989 - Forty cities in the north central U.S., including thirteen in Iowa, reported record low temperatures for the date. Havre and Jordan, MT, tied for honors as the cold spot in the nation with morning lows of 43 degrees below zero, and the temperature remained close to 40 degrees below zero through the daylight hours. Dickinson ND reported a morning low of 33 degrees below zero and a wind chill reading of 86 degrees below zero. The high for the date of 16 degrees below zero at Sioux Falls SD was December record for that location.
1990---Top Hits
Because I Love You (The Postman Song) - Stevie B
Justify My Love - Madonna
Impulsive - Wilson Phillips
I've Come to Expect It from You - George Strait
1997- Barry Sanders of the Detroit Lions became the third player in NFL history to rush for more than 2,000 yards in a season when he gained 184 yards against the New York Jets. the Lions won, 13-10. He reached the 2,000 yard mark with a 2-yard run with just over two minutes left in the game. On the next play, he broke free for 53 yards, a gain that allowed the Lions to run out the clock and clinch a playoff berth. The other members of the 2,0000 yard club are O.J.Simpson, who rushed for 2,003 yards in 1973, and Eric Dickerson, who ran for 2,105 yards in 1984 ( this book is not up to date and there are surely some more members of this elite group today ).
-------------------------------------------------------------

American Football Poem
The Race
by Scott St. James
Whenever I start to hang my head in front of failure's face,
my downward fall is broken by the memory of a race.
A children's race, young boys, young men; how I remember well,
excitement sure, but also fear, it wasn't hard to tell.
They all lined up so full of hope, each thought to win that race
or tie for first, or if not that, at least take second place.
Their parents watched from off the side, each cheering for their son,
and each boy hoped to show his folks that he would be the one.
The whistle blew and off they flew, like chariots of fire,
to win, to be the hero there, was each young boy's desire.
One boy in particular, whose dad was in the crowd,
was running in the lead and thought "My dad will be so proud."
But as he speeded down the field and crossed a shallow dip,
the little boy who thought he'd win, lost his step and slipped.
Trying hard to catch himself, his arms flew everyplace,
and midst the laughter of the crowd he fell flat on his face.
As he fell, his hope fell too; he couldn't win it now.
Humiliated, he just wished to disappear somehow.
But as he fell his dad stood up and showed his anxious face,
which to the boy so clearly said, "Get up and win that race!"
He quickly rose, no damage done, behind a bit that's all,
and ran with all his mind and might to make up for his fall.
So anxious to restore himself, to catch up and to win,
his mind went faster than his legs. He slipped and fell again.
He wished that he had quit before with only one disgrace.
"I'm hopeless as a runner now, I shouldn't try to race."
But through the laughing crowd he searched and found his father's face
with a steady look that said again, "Get up and win that race!"
So he jumped up to try again, ten yards behind the last.
"If I'm to gain those yards," he thought, "I've got to run real fast!"
Exceeding everything he had, he regained eight, then ten...
but trying hard to catch the lead, he slipped and fell again.
Defeat! He lay there silently. A tear dropped from his eye.
"There's no sense running anymore! Three strikes I'm out! Why try?
I've lost, so what's the use?" he thought. "I'll live with my disgrace."
But then he thought about his dad, who soon he'd have to face.
"Get up," an echo sounded low, "you haven't lost at all,
for all you have to do to win is rise each time you fall.
Get up!" the echo urged him on, "Get up and take your place!
You were not meant for failure here! Get up and win that race!"
So, up he rose to run once more, refusing to forfeit,
and he resolved that win or lose, at least he wouldn't quit.
So far behind the others now, the most he'd ever been,
still he gave it all he had and ran like he could win.
Three times he'd fallen stumbling, three times he rose again.
Too far behind to hope to win, he still ran to the end.
They cheered another boy who crossed the line and won first place,
head high and proud and happy -- no falling, no disgrace.
But, when the fallen youngster crossed the line, in last place,
the crowd gave him a greater cheer for finishing the race.
And even though he came in last with head bowed low, unproud,
you would have thought he'd won the race, to listen to the crowd.
And to his dad he sadly said, "I didn't do so well."
"To me, you won," his father said. "You rose each time you fell."
And now when things seem dark and bleak and difficult to face,
the memory of that little boy helps me in my own race.
For all of life is like that race, with ups and downs and all.
And all you have to do to win is rise each time you fall.
And when depression and despair shout loudly in my face,
another voice within me says, "Get up and win that race!"