Experienced Sales Professionals.
Are you seeking independence?
To learn more click here.

Monday, December 4, 2006
Headlines---
Fred St. Laurent, Man of Contacts
Classified Ads---
Doc. Manager / Finance / Legal
Inside Burr Wolff
Banner Ads—Holiday Special
Calfund Joins Story Credit List
$8.95 to test your skills
Cartoon—Cell Phones
What is the correct answer
to "What is my rate?"
Leasing 102-by Mr. Terry Winder
Classified Ads---Help Wanted
"Help Wanted" Holiday Special
Nov. NACM Credit Manager's Index Falls
"Your Industry, In Depth" Web Seminar
Top Stories--November 27-December 1
Ali Promotes Debbie Sullivan
"Gimme that Wine"
Calendar Events
Snapple Real Facts
Today's Top Event in History
This Day in American History
American Football Poem-Da Bears
######## surrounding the article denotes it is a "press release"
-------------------------------------------------------------------------

Fred St. Laurent, Man of Contacts
January 22, 2003 Fred St. Laurent joined the Leasing News Advisory Board.
He has written articles, covered association conferences, and as important, lets us know "hard news" that he runs into during the course of his day. Many of his clients know he is on the advisory board, and ask him to send us "news" without their attribution. It is the readers, and people like Fred who gives us the "inside" stories of what is really going on, and what is happening in the equipment leasing industry. To say the very least, Fred has a lot of contacts. He is very well known in the recruiting field.
Fred with his wife Nora,
a few years ago. Here
Hilary is the oldest 11
Luke is 8 and Isaac is 4
Today,hilary 15,luke 12,isaac 8.
You may not know it, but Fred was a lease salesman and also a "free lance" equipment leasing broker. He has a special viewpoint, also brought from his deep spiritual religious feelings, his family going through 38 serious operations on his eight year old son Issac, and the entire family's attitude to wanting to help people. They are "givers."
One of his best attributes, that has kept him going through all the tough times, is his great sense of humor. Most people do not know that Fred was a comedian in Florida while he attended Palm Beach Community College. He also worked professionally in the theater for years in Florida and in Film in Los Angeles.
Above is a picture of Fred captured from the movie "Naked Campus" shot in 1980. He even had a speaking role. He played an accountant. To help makes ends meet,he also worked as an electrician on the film. The film was about three young men who graduate college and are thrust from the sheltered university lifestyle into the unprotected world of business and hard knocks.
Fred St. Laurent persued his early theatrical career, working at the Burt Reynolds' Dinner Theater in Port Salerno Florida as a Technical Director. He also was a I.A.T.S.E. Union Tech when Burt Reynolds opened the dinner theater in Jupiter, Florida. In fact, he met his wife Nora in Jupiter. She was on an all woman lighting crew, which he says was something to see!
"Once married I settled into being a husband and a dad. I supported our growing family by using my talents to sell and manage people. A friend of mine (Greg Sale) recruited me into MRI of Melbourne to support his Leasing desk and I have never looked back. I am blessed with a wonderful wife (Nora) and three awesome children; Hilary, Luke and Isaac. (If Nora ever leaves me I am going with her.)"
My family website: http://fredstlaurent.com
IMDB (movie database) http://www.imdb.com/name/nm1381703/
Fred St. Laurent
CEO and President
SFBI Professional Recruiting
Phone: 678.947.9910
Fax: 678.623.8283
Website: www.sfbirecruiter.com
Email: Fred@sfbirecuiter.com
Fred St Laurent has been recruiting in the Equipment Leasing industry for over fourteen years. He is a member of the Leasing News Advisory Board and all four major leasing associations: Eastern Association of Equipment Lessors (EAEL,) Equipment Leasing and Finance Association ((ELFA) formerly the Equipment Leasing Association),) National Association of Equipment Brokers (NAELB,) and the United Association of Equipment Leasing (UAEL.) Fred supports the leasing associations with his financial commitment through membership as well as active participation. He has published articles in Leasing Logic and donates his time to committees. (Recently on the NAELB Membership Committee) Fred has always focused on servicing the Equipment Leasing Industry and he continues to carefully choose smaller firms to partner with on an exclusive, contingent basis.
"My career has been focused on servicing mid-level firms in the equipment leasing industry for many years. I have been largely successful on the operations side of the business recently, especially with high level managers. Although I have to admit we have placed many document people in 2006, I work best in a relationship where there is trust, communication and where I play a consultative role in," said Fred.
Here is what Fred 's clients say:
SFBI Professional Recruiting has a presence in Atlanta, Chicago, and Detroit and will soon be in Phoenix and Boston. They also have a virtual presence in Philadelphia and Washington DC. The firm's focus is Financial Services, sales and operations and primarily takes retained or engaged search assignments.
SVP of a National Bank: "Because Fred St. Laurent possesses the traits of a great salesperson, he makes a great recruiter. Fred 's insight and judgment are impeccable. He understands our business. I can rely on him to have an inside track on what the candidates are thinking and address any questions or concerns right away. He is always candid with me and tells me when he believes a candidate is not a good fit. I can trust him to do what's best for our organization."
Director of Finance National Leasing Captive: "We had a 'needle in a haystack' search and Fred St. Laurent was up to the challenge. We needed someone who had extensive experience in leasing equipment to the federal government and could work independently from the Maryland/Virginia area. That's a lot to ask for! Within a few months, Fred found just the right person. Fred knows the business of equipment financing. He respected my time and only came to me for information and feedback. I appreciate that."
CFO of a Small Atlanta Firm: "We're a growing company in need of very specialized professionals: I get tons of resumes by fax and e-mail every day and most of them are just not qualified. We had never used a recruiter before and were a little skeptical when Fred St. Laurent offered to help. Within a short time, he presented two qualified candidates who joined our team. Fred is pleasantly tenacious, extremely motivated and genuine. We are very happy to have found someone who can fulfill our needs."
VP of Marketing and National Accounts of an International Firm : " Fred St. Laurent is an outstanding recruiter. He did a great job of screening candidates to assure they were qualified, willing to relocate and genuinely interested in the position. He kept both sides informed at all times and offered his bias-free evaluation of each candidate's strengths and weaknesses. He helped to reveal candidate inconsistencies which allowed me to challenge them during the interview. Fred saves me a lot of time and brings me good people and that's why I'll continue to work with him."
Fred St Laurent
CEO and President
SFBI Professional Recruiting
Phone: 678.455.5700 ext 214
Fax: 678.623.8283
Email: Fred@sfbirecruiter.com
"Impacting Companies one person at a time."
Website: http://www.sfbirecruiter.com/
Member of Eastern Association of Equipment Lessors
Member of Equipment Leasing and Finance Association
Member of National Association of Equipment Leasing Brokers
Member of the United Association of Equipment Lessors

--------------------------------------------------------------

Classified Ads---
Documentation Manager / Finance / Legal
Panorama Mountain Village *
To place a free "job wanted" ad here, please go to:
http://64.125.68.91/AL/LeasingNews/PostingForm.asp
Documentation Manager / Finance / Legal
Documentation Manager: New York, NY
10+ years in equipment leasing/secured lending. Skilled in management & training, documentation, policy and procedure development & implementation, portfolio reporting. Strong work ethic.
Email: dln1031@nyc.rr.com

Documentation Manager: Phoenix, AZ
Lease Administrator with exp. in lease administration, doc. & porfolio management for $200M in IT assets. Additional experience financial analysis process improvement/development.
Email: jeg3894@cox.net

Finance: Austin, TX
20+ years all facets of lease/finance. Collection and credit management. Equipment & rolling stock structuring. $150k credit authority, $100 million portfolio management.
Email: texmartin@juno.com


Finance: Chicago, IL
Experienced in big ticket origination, syndication, valuation and workout.
Twenty five years, MBA, CPA,

JD, LLM (Tax), structuring specialist. Inbound and outbound transactions.
Email: pal108381@comcast.net
Transaction Summary | The Lechner Group
Website: www.tlgattorneycpa.com
Finance: Sausalito, CA
Sr. Corp. officer, presently serving as consultant, fin. service background, M&A, fund raising, great workout expertise, references
Email: nywb@aol.com
Finance: Toronto
Long diverse career financial services industry. Executed billions of dollars of leases over 20 years; structuring, executing and pricing US/Canadian transactions. Per Diem or full time.
E-mail: eslavens@eol.ca
Legal: Los Angeles, CA
Experienced in-house corporate and financial services attorney seeks position as managing or transactional counsel. Willing to relocate.
Email: sandidq@msn.com
For a full listing of all "job wanted" ads, please go to:
http://64.125.68.91/AL/LeasingNews/JobPostings.htm
* http://www.skipanorama.com/Winter/ski_report_images/archive.html
Close to Calgary, Alberta and the famous mountain town of Banff, Panorama is located on the Powder Highway, at the heart of some of North America's best skiing.
Calgary International Airport is the place where travelers from around Canada and the world get their first glimpse of the Rocky Mountains. From there, drive through Banff and Kootenay National Parks. Roads are well maintained and plowed regularly - you won't need a 4WD.
--------------------------------------------------------------

Inside Burr Wolff
by Christopher Menkin
The following "insider" e-mail was sent to us by a highly reliable source that would like to remain anonymous:
"Although many are surprised at the demise of Burr Wolff, those in the service sector expected it. The question was not if, but when it would happen. I had a good friend go to work for them in early 2004 and he said they were a mess. The banks had already taken over with Kurt and Walter losing control of the company. My friend said that clients were not happy with Burr Wolff software and their own staff couldn't work with it to do personal property tax compliance efficiently. He left after only a few months.
"I watched with interest as they changed both CFO and CEOs the last few years and fired their sales force. What really surprised me is how aggressively they went after the outsourcing property tax clients when CBIZ stopped operations in June 2005. They didn't have the staff or the expertise to take on so many big leasing companies. I actually sent an email to one Lessor to 'beware of a lamb in Wolff's clothing'. I would FU with some of these Lessors and they weren't happy with the service. The most common statement was that you had to 'stay on them' to make sure the job was done. I know many of them planned on changing once their service agreement expired.
"I talked to another person who worked there and he said the Leasing compliance work put them under. This is what I expected. They probably figured they were going to be responsible for $15,000,000+ in P&I and decided to throw in the towel.
"The sad part is that these Lessors are now in real trouble. Nearly 20 states have property tax bills due in December and Texas, always a big state for Lessors, is due in January. Where are these tax bills, how will these Lessors be able to reconcile the bills against what was filed, so they can pay the taxes and bill back their Lessees properly? Burr Wolff couldn't have chosen a worst time to fold. Most of their property tax outsource clients will pay huge amounts in penalty & interest for late payments.
"Unfortunately, this gives outsourcing another black eye and hurts those reputable firms that work hard every day to provide excellent services."
This is serious to the leasing industry as it not only puts out of work 240 people during the Christmas season at 18 offices in the United States, but leaves clients high and dry.
--------------------------------------------------------------

Banner Ads—Holiday Special
Banner Advertising
Reach more readers at a lower price than any other equipment leasing
internet publication.
Christmas Special 31 Days
(Extra ten days)
You can't beat this low "lease rate, " plus reach more of the audience you are seeking with our banner ad, rotated in the headlines, too.
$300.00

6.5W X 1.5 H

468W X 108H

21 days

$9.68

$500.00

6.5W X 2.5 H

468W X 180H

21 days

$16.13

$750.00

6.5W X 4" H

468W X 288H

21 days

$24.19
Six month and one year contracts available with a discount.
Web site links or links to additional information are free.
Ad copy may be up-dated or changed at any time during the time period.
No charge for artwork or design.
The ads are rotated in the headline section on a chronological basis. Advertisers on the average get this place four times at no charge (this depends on the number of banner ads running.)
To see sample size of ads, please click here.
To obtain more information or to submit an ad, please click here.
--------------------------------------------------------------

Calfund Joins Story Credit List
(Finances 18 wheelers and some trailers for substandard credit)
Story Credit Lessors - Update
Business Reports:
BBB - Better Business Report | CBB - Leasing News Complaint Bulletin Board
| CNI - Current News Information
Name
In Business Since
Contact
Website
Leasing Association

Employees

Geo
Area

Dollar
Amount

Business Reports

$15K
Minimum
(AA) Calfund, LLC finances 18 wheelers and some trailers for owner operators with substandard credit.
To view the complete list, please click here.
--------------------------------------------------------------

$8.95 to test your skills
Yes, it is the season to find out how much you know about your profession.
Developed by Leasing Press, here is the Lease Structuring Challenges.
The 100 question "test" will assess your level of expertise in payment structuring, contractual opportunities, and do you know the tax and account rules and strategies?
Reportedly this program can only be used on one computer, plus cannot be copied.
Call James Johnson at 815.753.1116 or email to jamesjohnson@niu.edu to order. Cost is $8.95 per license. Encrypted
--------------------------------------------------------------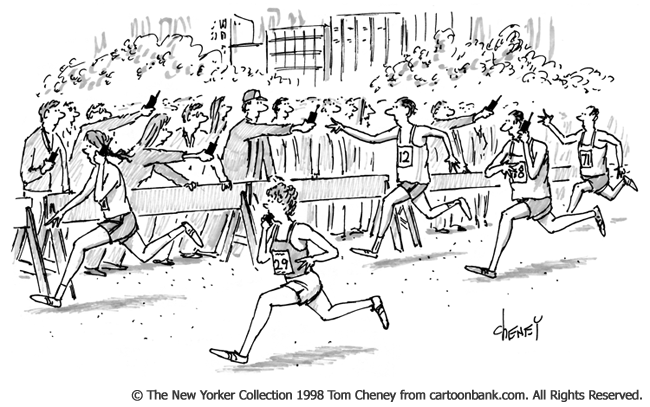 --------------------------------------------------------------

Leasing 102
What is the correct answer to "What is my rate"
by Mr. Terry Winders, CLP
What is the correct answer to "What is my rate?"
Many customers press the lease salesperson for the effective rate on the lease proposal. The answer, usually given, is the stream rate because that is all the customer legally has to pay. But because they are use to interest rates the customer wants to figure the rate including the purchase option to compare Lessor's proposals. With Purchase options at fair market value, or a fixed price, they usually are 20% higher than the residual to maintain the economic difference between a loan, and a lease, for tax and legal purposes.
So how to you avoid giving the customer the correct rate equivalent with out being in danger of losing the deal?
We usually answer that there is no rate, because this is a lease transaction. So most lessees do their own calculations, to arrive at a number, so that they can compare the offers received from competing Lessor's.
The better answer gets to the question; is the rate question, an accounting issue, or a tax issue? A tax true lease with a fair market purchase option has no rate because the rents are fully deductible for income tax considerations. However a true lease may still fail the 90% test for accounting and be classified as a Capital Lease. A Capital lease will brake down the payment into equipment cost to be amortized and interest. This is done by the lessee's accountant by discounting the rental stream at their incremental borrowing rate IRB (average cost of money under like circumstances). This means that regardless of the Lessor's rate the discount factor will be the lessee's actual borrowing rate. Example: Non-tax lease for $100,000 over 36 months (in advance) with a FMV P.O. and a "0%" residual with a 12% rate equals payments of $3,288.55. The stream rate is 12% because of no residual but the FMV P.O. makes it a true lease for tax purposes.
The lessee to book the deal, under GAAP standards, must discount the payment at their IRB and if the IRB is 10% the present value is $102.765.39 which must be amortized (depreciated) over the term of the lease. The interest is calculated by subtracting the discounted amount from the total rents to be paid. The total rents, from the example, are $118,387.80 then minus the discounted value $102,765.39 will give you $15,622.41 (the interest to be deducted as interest expense over the term of the lease.) The interest is taken over the lease term under the interest method. Therefore, the rate for accounting will always be the lessee's IRB which in this case is 10%.
The true cash flow to obtain ownership at lease termination can never be computed until lease termination so using the IBR is usually the best alternative.
Let me also take this time to remind readers that often with only one lease payment, your customer can take a full deduction of the cost of equipment in a "capital lease." There are restrictions and definitions. Please see my article:
"Revenue ruling 179"
http://www.leasingnews.org/Conscious-Top%20Stories/
Leasing_102/Revenue_Ruling_179.htm
Mr. Terry Winders has been a teacher, consultant, expert witness for the leasing industry for thirty years and can be reached at leaseconsulting@msn.com or 502-327-8666.
He invites your questions and queries.
--------------------------------------------------------------

Classified Ads---Help Wanted
Controller

Requirements:
- BA/BS in Finance or Accounting
- CPA Required
- Current working knowledge of Tax Laws
- Prior leasing experience preferred
- Proficient with Great Plains and Excel
- Strength in LeasePlus and Access are preferred.
About us: Nationwide Funding, LLC is a leading provider of equipment financing and leasing solutions for businesses nationwide, and the vendors who serve them. With its prime location in Southern California and offices in Chicago's downtown financial district, Nationwide Funding, LLC has been able to secure specialized credit facilities and create funding partnerships with a wide variety of financial institutions.


Funding Specialist


Funding Specialist, Irvine, Ca
Small ticket exp., min 2+ years with plenty of energy. Bachelor's Degree preferably in Finance or other Business discipline.
Contact: pstuber@nationwidefunding.com
About Us: Nationwide Funding, L.L.C. is a financial services company offering equipment financing and business capital to small business owners and municipalities in all 50 states.


Sales
Experienced Sales Professionals.
Are you seeking independence?
To learn more click here.

--------------------------------------------------------------

"Help Wanted" Holiday Special
Lease a "Help Wanted" Ad
Reach more readers at a lower price than any other equipment leasing internet publication. These are experienced individuals, well-informed as they read Leasing News to keep up-to-date.
Christmas Special
31 Days
(Extra ten days)
You can't beat this low "lease rate" and reach more of the audience you are seeking than at Leasing News!!!
Help Wanted Ad Pricing Criteria
$500.00 minimum for four lines
$75.00 each additional line
- Design work to help create the ad is free.

- Description of your company is free
(company description cannot have more lines than your ad)
Cost Per Day (based on ad price)
$500.00 - $16.13 per day
$600.00 - $19.35 per day
$700.00 - $22.58 per day
$800.00 - $25.81 per day
$900.00 - $29.03 per day

All rates are subject to change.
Three month, Six month and One year contracts available with a discount.
To see sample size of ads, please go here
If you prefer a " non-employment" ad, we sell a banner ad, please click here
for pricing.
----------------------------------------------------------------

November NACM Credit Manager's Index Falls
The seasonally adjusted Credit Manager's Index (CMI) fell for the fourth consecutive month in November. "While the decline was small at 0.1 percent, the CMI continues to indicate an economy slowly weakening under the weight of monetary tightening by the Fed and a decimated housing market," noted Dan North, Chief Economist with credit Insurer Euler Hermes ACI.
He noted that other recent economic data confirm the CMI's message: uneven holiday sales, plunging durable goods orders, falling consumer confidence and below-trend GDP growth. "In addition, the median sales price for existing homes has fallen on a year-over-year basis for an unprecedented three straight months, the latest of which was the largest decline ever."
"In contrast, Fed Chairman Bernanke and the Fed Governors have been predictably banging the drum about the risks of inflation and how the deteriorating housing market will not hurt the economy. It is difficult to read much into this 'jawboning' because, no matter what the economic circumstances might be, the Fed must continue to build credibility and present a clear, uniform message: 'We are inflation fighters'," North stated.
The service sector suffered its largest decline since May of this year, as nine out of the 10 components fell. North said, "The index has not been lower than the current 55.4 in three and one-half years." He continued, "Once again, the deteriorating housing market has affected many respondents such as building materials suppliers and contractors, one of whom cited customers who, like in the manufacturing sector, were 'holding onto their money longer'." Indeed the 5.1 percent drop in dollar amount beyond terms was the single largest decline in the index.
Service Sector (seasonally adjusted)
"Over the past 12 months, all three indexes have fallen," North noted. "While all of the indexes remain above the 50 level indicating expansion, there has also been a steady erosion similar to that of the macroeconomy as a whole. The manufacturing sector has dropped 2.7 percent, the services sector 2.1 percent and the combined index 2.4 percent."
----------------------------------------------------------------

"Your Industry, In Depth" Web Seminar
ELTnews
Want an in-depth overview of the lease financing industry, current challenges and future opportunities?
There is still time to register for the 2006 State of the Industry Report Web Seminar! Be there on December 6, 2006 at 1:30pm EST to discuss the Equipment Leasing and Finance Foundation's annual State of the Industry Report.
$175 members
$225 non-member
The registration fee includes a FREE COPY of the 2006 State of the Industry Report! A $200 value to non-donors of the Equipment Leasing and Finance Foundation.
Published annually by the Equipment Leasing & Finance Foundation and sponsored by Accenture, the Report is the product of an exhaustive review and analysis of leasing industry information sources, including ELFA's 2006 Survey of Industry Activity, government data, independent research and interviews with key executives in all the major industry segments. It provides a comprehensive portrait of the leasing and finance industry in the near term.
Speakers: Charles B. Wendel, President, Financial Institutions Consulting, Inc.; Matthew L. Harvey, Senior Engagement Manager, Financial Institutions Consulting, Inc.; Paul Frechette, Vice President, Global Financial Services, Sun Microsystems; and Sallye Clark Zink, Partner, Financial Services Solutions Group, Accenture
To register for the seminar, click on the following link:
http://www.elfaonline.org/events/KRM_SOI.cfm
----------------------------------------------------------------

Top Stories----November 27-December 1
Here are the top ten stories most "opened" by readers last week.
(1) Six Sentenced for $16MM CIT Leasing Fraud
http://www.leasingnews.org/archives/November%202006/11-27-06.htm#cit
(2) IFC Credit Wins Another
http://www.leasingnews.org/#ifc
(3) Pictures from the Past--1996---IFC Credit Corp
http://www.leasingnews.org/archives/November%202006/11-29-06.htm#past
(4) Bob Baker, CLP, Loyalty
http://www.leasingnews.org/#bob
(5) Bank of America passes Citi as No. 1
http://www.leasingnews.org/archives/November%202006/11-29-06.htm#bofa
(6) Leasing 102-by Mr. Terry Winders, CLP
"Economic/Useful Life of Leased Assets"
http://www.leasingnews.org/archives/November%202006/11-27-06.htm#102
(7) Royal Links Beverage Caddy Up-date
http://www.leasingnews.org/archives/November%202006/11-29-06.htm#royal
(8) Bruce Kropschot, Historian
http://www.leasingnews.org/archives/November%202006/11-29-06.htm#board
(9) LeNature's closing may be permanent
http://www.leasingnews.org/archives/November%202006/11-27-06.htm#close
(10) Cartoon---Welcome to California
http://www.leasingnews.org/archives/November%202006/11-27-06.htm#toon
### Press Release ###########################

Ali Promotes Debbie Sullivan to Customer Service Manager
Sunderland, MA - American Lease Insurance (ALI) has promoted Debbie E. Sullivan of Easthampton to customer service manager. Supervising the ALI customer service staff, she is responsible for ensuring that ALI lessor clients, lessee customers and their insurance agents receive timely, comprehensive support and assistance. She is well equipped for the task, having worked in data entry, claims and risk analysis, and customer service since joining ALI in 2004. Sullivan has been acting customer service manager since April of 2006.

Debbie E. Sullivan
ALI President Steve Dinkelaker comments, "Debbie's broad experience at ALI has given her a deep understanding of all aspects of ALI programs, and of the specific advantages they provide to lessor clients and their lessee customers. Her operational knowledge allows her to respond to our clients' questions with accuracy and authority, and her ability to interact effectively with every department makes her an important member of our team."
Sullivan had more than 15 years of customer service experience when she came to ALI, including supervisory and managerial experience and a number of years working in customer service at a local personal lines insurance agency.
American Lease Insurance provides equipment lessors comprehensive portfolio protection with property and liability coverage, systematic tracking, full collections follow-up and claims processing. Superior coverage, competitive pricing and attentive customer service have earned ALI the highest acceptance rates in the industry.
Headquartered in Sunderland, Massachusetts since 2004, ALI was founded in 2000 by Steve Dinkelaker, a licensed insurance producer who created, implemented, and managed lease insurance programs for nearly all of the major small-ticket leasing companies. An active member of all major equipment leasing associations, ALI has been the corporate sponsor of the Equipment Leasing and Financing Foundation's annual Industry Future Council since 2003. For more information, go to www.aliac.net.
### Press Release ###########################


"Gimme that Wine"
Wine Craze Spills into Rochester, New York
http://www.13wham.com/news/local/story.aspx?content_id=
592ACC10-1EEF-4DE1-99CB-AD9D414EDF3D
Thomas Jefferson on Wine
http://www.nytimes.com/2006/12/03/books/McInerney.t.html?_r=
1&ref=dining&oref=slogin
Sparkling Wine in California
The bubbly issue
Champagne houses take root in California soil
http://www.sfgate.com/cgi-bin/article.cgi?f=/c/a/2006/12/01/WIGIMMJKNP1.DTL
Small California wineries gain entry to N.Y. restaurants Wine Prices by vintage
http://www.winezap.com
http://www.wine-searcher.com/
US/International Wine Events
http://www.localwineevents.com/
Winery Atlas
http://www.carterhouse.com/atlas/\
Leasing News Wine & Spirits Page
http://two.leasingnews.org/Recommendations/wnensprts.htm
The London International Vintners Exchange (Liv-ex) is an electronic exchange for fine wine.
http://www.liv-ex.com/
----------------------------------------------------------------

Calendar Events This Day
Extraordinary Work Team Recognition
To recognize business teams that work extraordinarily well together, producing significant results/accomplishments for their company or organizations.
www.qpcteam.com
International Hug Day
National Dice Day
A day for everyone to enjoy playing the game of dice.
Saint Barbara's Day
On this day, traditionally the feast day of St. Barbara, a young girl places a twig from a cherry tree in a glass of water. If it blooms by Christmas Eve, she is certain to marry the following year. Because the narrative of her life and martyrdom are legendary, St. Barbara was dropped from the Roman Catholic Calendar of Saints in 1970.
http://www.wesclark.com/jw/barbara.html
http://www.georgiabulletin.org/world/2003/11/21/WORLD-6/
http://www.sbmission.org/history.shtml
Santa's List Day
----------------------------------------------------------------

Zip code 12345 is assigned to General Electric in Schenectady, N.Y.
---here is a free zip code finder:
http://www.zip-codes.com/zip-code-radius-finder.asp
----------------------------------------------------------------

Today's Top Event in History
1674 -French Jesuit missionary Jacques Marquette erected a mission on the shores of Lake Michigan, in present-day Illinois. His log cabin became the first building of a settlement that afterward grew to become the city of Chicago.
http://www.rootsweb.com/~ilcoles/french.htm
[headlines]
----------------------------------------------------------------

This Day in American History
1584 --Birthday of John Cotton, English-born Puritan clergyman (The Way of the Church of Christ in New England). Cotton, a much loved figure in New England, wrote several pamphlets including, Democracy as Detrimental to Church and State (1636), The Way of the Churches of Christ in New England (1645), Spiritual Milk for Babes (1646) and The Way of Congregational Churches Cleared (1648). John Cotton died in Boston, Massachusetts, on 23rd December, 1652.
http://www.reformedreader.org/ccc/cotton.htm
http://academic.brooklyn.cuny.edu/history/dfg/amrl/cotton1.htm
1619-A "Thanksgiving" was first held by thirty-eight Englishman who left their ship to eventually start Jamestown in Virginia. Plantations were built on this site. Many remain today.
( lower half of: http://memory.loc.gov/ammem/today/dec04.html )
1674 -French Jesuit missionary Jacques Marquette erected a mission on the shores of Lake Michigan, in present-day Illinois. His log cabin became the first building of a settlement that afterward grew to become the city of Chicago.
http://www.rootsweb.com/~ilcoles/french.htm
1776-The first capture of an enemy ship waters was accomplished by the 16-gun brig Reprisal, which sailed for France on December 4, 1776, under the command of Captain Lambert Wickes. One of the passengers was Benja­min Franklin, who was traveling incognito to Auray, France, to obtain French assistance. On the way over, the Reprisal captured two British vessels. It captured two others in the Bay of Biscay, one of which was the King's packet plying between Falmouth and Lisbon. This was the first time an American warship entered ene­my waters and the first attempt to block and destroy British commerce at the source. Reprisal foundered during a gale in September 1778 and Captain Wickes and all his crew except the cook were lost at the Grand Banks of Newfoundland.
http://famousamericans.net/lambertwickes/
http://www.cmptp.com/0922249039.htm
1779- This is considered the first law school in the United States. George Wythe was appointed professor of law and police at the College of William and Mary Williamsburg, VA, where students paid by students paying for the course. The first college law school to be permanently organized was the Harvard College School of Law, Cambridge, MA, which was opened 1817.
1783- - General George Washington issued his ``Farewell Address to the Army'' near Princeton, New Jersey. By this time some 100,000 "loyalist" had fled the U.S. Also known as "Tories," they had suffered various penalties for their loyalty to the Crown, including confiscation of property, removal from public office, and punitive taxation. Probably no more than 10% of the colonials were Tories, who were generally well-to-do, engage in commerce or the professions, or public officials. Many fled to Canada, some to England. Some returned after the war. Many, however, had remained behind. After the conflict many were able to recover at least some of their confiscated property.
http://www.publicbookshelf.com/public_html/The_Great_Republic_By_the_Mas
ter_Historians_Vol_II/georgewas_hj.html
http://www.collectiblemeals.com/library/Washington_George2.php
1786- Mission Santa Barbara was founded. This was a Franciscan Mission for the Indians, located in Santa Barbara, CA. The present structure is the fourth to stand on the same site. The last one was destroyed by the 1813 earthquake. Today is also St. Barbara's Day, the saint who the mission was named after. In 1970, the Roman Catholic Church officially stopped recognizing her as a Saint, stating the history could not be verified.
http://www.californiamissions.com/cahistory/santabarbara.html
http://www.sbmission.org/home.html
1786-The first National Grange was founded. This was the first organized agricultural movement in the US.
1786 - The first of two great early December storms began. The storm produced 18 inches of snow at Morristown NJ, and twenty inches of snow at New Haven CT. It also resulted in high tides at Nantucket which did great damage.
1816- James Monroe was elected president of the United States. Daniel D. Tompkins was elected vice president. Monroe, secretary of state under President James Madison, gained the presidency in a landslide victory of his Federalist opponent, Rufus King of New York. The presidential electoral vote was Madison, 183; King, 34, and four abstentions. The presidential election of 1816 resulted in continuation of the so-called Virginia dynasty of presidents that had begun with Thomas Jefferson's election in 1800. The Democratic-Republican candidate was James Monroe of Virginia, who had been wounded in the American Revolution, and has served as diplomat, senator and secretary of state. The Federalists by now scarcely existed as a national political party. They nominated Rufus King, who had been a delegate to the Constitutional Convention and one of New York's first senators. He carried only Massachusetts, Connecticut and Delaware. By 1820, the Federalist party ceased to exist.
http://www.whitehouse.gov/history/presidents/jm5.html
1844- James K. Polk was elected president of the United States by a popular vote of 1,337,243 against 1,299,068 for Henry Clay, the Whig candidate, and 62,300 for James B. Birney, the Liberty candidate. Birney's strong was showing in New York cost Clay the state's electoral votes and the election. The electoral vote was Polk, 170; Clay, 105. The presidential election campaign of 1844 saw some unusual happenings in American politics. President John Tyler wanted a term in his own right, and a Democratic faction nominated him in 1844. It was clear, however, that he stood no chance, and he withdrew on August 20, becoming the first president who did not stand for a second term. At the Democratic National Convention, former President Martin Van Buren tired to secure the nomination, but could not muster enough support, largely because of his opposition to the annexation of Texas. The Democrats nominated the first so-called dark horse in U.S. History, James K. Polk of Tennessee. The Whigs unanimously nominated Henry Clay of Kentucky for the presidency. There was a third party this year, the Liberty Party, which in 1843 had nominated James. G. Birney of Kentucky on an antislavery platform. The Democratic platform was nationlistic, calling for the annexation of Texas and control of the entire Oregon Territory, then shared with England. The Whig platform was more general making no reference to Texas or to question of a national bank. The main opposition came from antislavery forces who were opposed because Texas was certain to become a salve state. Others wanted to act lest Great Britain or France develop a relationship with the Republic of Texas, who's independence Mexico refused to recognized. The Texas Annexation Treaty failed to win the necessary two-thirds vote for passage in the Senate on June 8. Henry Clay, in the so-called Alabama letters, stated the he had no objection to the annexation of Texas if it could be done " without dishonor, without war. Clay's ambivalence on Texas probably lost him the presidency. It was Tyler, who when elected, pushed the joint resolution, even though the Senate had originally rejected it.
http://www.whitehouse.gov/history/presidents/jp11.html
http://www.jameskpolk.com/
1843- Manila paper was invented by John Mark and Lyman Hollingsworth of South Braintree, MA, partners under the firm name of J.M. and L. Hollingsworth, who received a patent this day. They manufactured it from hemp sales, canvas, and rope.
1851-Felt hats for women were introduced in New York City by John Nicholas Genin, who took low-crowned soft black hats, fastened the left side of the brim of each to the crown, and ornamented it with a black feather. Prior to this time, women wore bonnets. Genin created the new style to celebrate the arrival of Lajos Kossuth, the Hungarian patriot, who ar­rived in New York City on December 5, 1851, on board the Mississippi.
1854 -Birthday of Mary Reed, American Methodist missionary. She died in 1943, having spent the last 52 years of her life ministering to the lepers of India.
1861-The U.S. Senate, voting 36 to 0, expels Senator John C. Brekinridge of Kentucky because of his joining the Confederate Army. He had been the Southern Democrats candidate for president against Republican candidate Abraham Lincoln.
http://www.east-buc.k12.ia.us/99_00/CW/dms/dms.htm
1861-Birthday of Lillian Russell.. She was perhaps the first female American "star." She was a very popular singer and actress, who in 1881 gained fame in the comic opera The Great Mogul. Born Helen Louise Leonard at Clinton, IA, she died June 6, 1922, at Pittsburgh, PA.
1865-Birthday of Luther Hasley Gulick, sports administrator, born at Hon­olulu, HI. A pioneer in the YMCA, Gulick designed the triangular logo symbolizing the physical, emotional and intellectual development that is still the Y's goal. While working in Springfield, MA, in 1891, Gulick persuaded Dr. James Naismith to devise an indoor game for use dur­ing the winter at the School for Christian Workers. The result was basketball. Inducted into the Basketball Hall of Fame in 1959. Died at South Casco, ME, Aug 13, 1918
1869-Pipe or screw wrench that was practical was the Stillson wrench, invented by Daniel C. Stillson of Somerville, MA, who obtained a patent this day. Stillson whittled the first model out of wood in 1869.
1875-Boss Tweed escapes prison, fleas to Spain, disguised as a seaman. He was recognized by a likeness to the famous cartoon about him, captured, and died in debtor's prison in New York.
http://memory.loc.gov/ammem/today/dec04.html
1903 -- American mystery author Cornell Woolrich born. Since 1938, the suspense fiction of Woolrich, alias William Irish, has been adapted into more than 20 films, best know for writing "Rear Window." Died an alcoholic September 25,1968
http://us.imdb.com/name/nm0941280/
http://www.noircity.com/gallery1.html
http://www.bastulli.com/Woolrich/Woolrich.htm
http://members.toast.net/woolrich/black.htm
1906-Alpha Phi Alpha was formed by members of a social study club, and it became the first national college fraternity for African-American men. The first president was George B. Kelley. The first chapter was started at Cornell University, Ithaca, NY, and the second, in 1908, at Howard University, Washington, DC.
http://www.alphaphialpha.net/alpha/legacy/index.html
1908-Football uniform numerals sewn on the players' uniforms to enable the spectators easily to distinguish the players were used by the University of Pittsburgh, Pittsburgh, PA, this day for the game against Washington and Jefferson College. The score was 14-0 in favor of Washington and Jefferson. The idea was so popular, the sewing of numbers of jersey swept all sports from this game.
1909-Amersterdam News founded in New York, a newspaper devoted to the black community.
http://cti.itc.virginia.edu/~aas405a/newspaper.html
www.AmersterdamNews,org
1915-Birthday of Eddie Heywood, Atlanta, GA; composer of Canadian Sunset, Soft Summer Breeze.
1927-Duke Ellington opens at the Cotton Club in Harlem. He stays there for five years.
1930---Birthday of jazz guitarist Jim Hall Birthday
http://www.gould68.freeserve.co.uk/JimHall3.html
http://www.lushlife.com/jimhall/
1930--Birthday of Harvey Edward Kuenn, Jr., baseball player and manager; born at Milwaukee, WI. Kuenn was a fine-hitting short­stop and outfielder in both leagues. He managed the 1982 Milwaukee Brewers, known as "Harvey's Wallbangers,'~ to the American League pennant. Died at Peoria, IL, Feb 28, 1988
1933 - "Tobacco Road", a play based on Erskine Caldwell's book, premiered at the Masque Theatre in New York City. The play ran for eight years and 3,182 shows.
1940 – Birthday of Freddy 'Boom Boom' Cannon (Frederick Anthony Picariello) (singer: Tallahassee Lassie, Way Down Yonder in New Orleans, Palisades Park, Transistor Sister)
1947 -- Tennessee William's play A Streetcar Named Desire premieres on Broadway starring Marlon Brando and Jessica Tandy.
1949---Top Hits
Don't Cry, Joe - The Gordon Jenkins Orchestra (vocal: Betty Brewer)
I Can Dream, Can't I? - The Tommy Dorsey Orchestra (vocal: Jack Leonard)
That Lucky Old Sun - Frankie Laine
Slipping Around - Margaret Whiting & Jimmy Wakely
1950 -- The University of Tennessee defies court rulings by rejecting five Negro applicants.
1951- The parking garage that was completely automated was the Park-O-Mat Garage opened in Washington, DC, by the Parking Services company. A car could be parked or returned in 50 seconds. The garage was an open building with 16 floors and 2 basement levels. Two elevators parked 72 cars on a lot 25 by 40 feet. There were no ramps, no aisles, no lanes, and only one atten­dant, who used push-button controls and did not enter the cars. The "vehicle parking appara­tus" was patented on October 14, 1947, by Richard L. Sinclair of Los Angeles, CA
1957- Fats Domino records "I'm Walkin'" in New Orleans. The single will reach #4 on the pop chart and Number One on the R&B chart in April.
1957-Former heavyweight boxing champ Joe Louis appears on "The Steve Allen Show" to introduce singer Solomon Burke, who performs Louis' "You
Can Run, but You Can't Hide."
1957---Top Hits
Jailhouse Rock - Elvis Presley
April Love - Pat Boone
Raunchy - Bill Justis
Wake Up Little Susie - The Everly Brothers
1961- Syracuse University halfback and Heisman Trophy winner Ernie Davis became the first African American to be selected first in the NFL draft when he was picked by the Washington Redskins.
1964 - one of the worst ice storms on record was in progress across Massachusetts and eastern New York. Ice accretions reached 1.5 inches in some places. Well over 80,000 homes lost power. Some homes did not have power for 5 days
1965---Top Hits
Turn! Turn! Turn! - The Byrds
1-2-3 - Len Barry
I Got You (I Feel Good) - James Brown
Make the World Go Away - Eddy Arnold
1965-Fender Guitars is sold to CBS for $13 million. Fender guitars, along with Gibson's, are a favorite brand among rock & rollers.
1965-Acid Test. The second Acid Test was held at "Big Nig's" house in San Jose. It featured the Warlocks band (future Grateful Dead), a light show, and was attended by some 400 people.
1969-Fred Hampton, chairman of the Illinois chapter of the Black Panther Party, killed by Chicago police while he was sleeping. Mark Clark as also killed. Nearly a hundred bullets had been fired in what police described as a fierce gun battle with members of the Black Panther Party. However, ballistics experts later determined that only one of those bullets came from the Panthers' side. In addition, the "bullet holes" in the front door of the apartment, which police pointed to as evidence that the Panthers had been shooting from within the apartment, were actually nail holes created by police in an attempt to cover up the attack.
http://www.providence.edu/afro/students/panther/hamptonsr.html
http://www.africanpubs.com/Apps/bios/0213HamptonFred.asp?pic=none
http://www.providence.edu/afro/students/panther/hamptonjr.html
http://www.inpdum.com/fred_is_free(spear).htm
1972 - Billy Paul from Philadelphia received a gold record for his smash hit, "Me and Mrs. Jones".
1972 - No. 1 Billboard Pop Hit: "I Am Woman," Helen Reddy.
1972 - Winds gusting to 70 mph sent the temperatures at Livingston, MT plunging from 52 degrees to 18 degrees in just 20 minutes
1973---Top Hits
Top of the World - Carpenters
Goodbye Yellow Brick Road - Elton John
Just You 'n' Me - Chicago
The Most Beautiful Girl - Charlie Rich
1981- " Falcon Crest" premiered on television. This nighttime serial was set in Napa County, making the California wine country famous to the general public. It originally focused on Angela Channing's mined efforts to gain control of the Falcon Crest vineyard winery; later the emphasis turned to crime. Famous actors. were a part of the cast at one time or another include: Wyman, Lorenzo Lamas, Billy R. Moses, Cliff Robertson, Turner, Gina Lollobrigida, Parker Stevenson, Anne Archer, Ionia, Cesar Romero, Morgan Fairchild, Ken Olin and Mary Mobley. In the season finale, Angela received Falcon Crest ;everyone was happy.
1981 -- President Ronald Reagan broadens the power of the CIA by allowing spying in the United States.
1981---Top Hits
Physical - Olivia Newton-John
Waiting for a Girl like You - Foreigner
Every Little Thing She Does is Magic - The Police
My Favorite Memory - Merle Haggard
1982 - The temperature in New York City's Central Park reached 72 degrees to establish a record high for December. The month as a whole was also the warmest of record.
1985 - Dallas, Texas became the largest city in the United States to pass a no smoking law for restaurants. 'Big D' added another 'biggest' to its list.
1987-IBM shipped the first version of its multitasking operating system, OS/2. IBM had developed the system as a way to free itself of MS-DOS, which Microsoft had designed and still owned: Microsoft would code OS/2 to IBM's design specifications. Far from freeing IBM from Microsoft's domination, OS/2 almost accelerated the process. IBM initially developed the program to run on the 286 processor, not the more powerful 386, which contributed to the system's failure to catch on with many businesses. Meanwhile, early versions of Windows continued to gain ground, and with the launch of Windows 3.0 in 1990, Microsoft quickly became the leader in operating systems.
1989---Top Hits
Blame It on the Rain - Milli Vanilli
We Didn't Start the Fire - Billy Joel
(It's Just) The Way That You Love Me - Paula Abdul
It's Just a Matter of Time - Randy Travis
1989 - Seventeen cities in the eastern U.S., including nine in Florida, reported record low temperatures for the date. Lakeland FL reported a record low of 31 degrees, and Watertown NY was the cold spot in the nation with a low of 20 degrees below zero.
1991-A sad chapter in U.S. history came to a close when Terry Anderson, an Associated Press correspondent became the final American hostage held in Lebanon to be freed. Anderson had been held since March 16, 1985, one of 15 Americans who were held hostage for from two months to as long as six years and eight months. Three of the hostages, William Buckley, Peter Kilburn and Lieutenant Colonel William Higgins, were killed during their captivity.
1992 - Flagstaff, AZ was buried under 23 inches of snow and Sandia Peak, NM had 22 inches.
1995-The 746-pound Galileo spacecraft launched in October, 1989 from Cape Canaveral, FL, entered Jupiter's upper cloud layer. It descended by parachute several hundred miles before being crushed and vaporized under intense atmospheric pressure. It found out many things, including that Jupiter's atmosphere lacked water and complex organic molecules. Galileo itself was the first spacecraft to orbit one of the giant outer plants for a long-term survey, and is considered an historic flight.
1995- Netscape, Sun, and two dozen other vendors announced JavaScript, which helped transform ordinary, brochure-like Web sites into dynamic applications. JavaScript was designed to let developers rapidly create Java applications. Netscape included JavaScript in its Web authoring tool, making it quicker and easier to create interactive Web pages.
1996-The first electric car to be mass-produced using modern technology was the Electric Vehicle One, or EVI, market by General Motors. The first models were leased to customers in Los Angeles, CA, at a price tag of $34,000. The two-seater coupe was powered by a 137-horsepower, three-phase induction motor that ran on stored energy in a lead-acid battery pack. The EV1 cold travel 70 to 90 miles between chargings, which took 3 to 12 hours. It reached speeds between 25 to 35 mph.
1997 -- Cincinnati running back Corey Dillon rushes for a rookie record 246 yards in a 41-14 victory over Tennessee.
1999 -- San Francisco Mime Troupe celebrates 40th anniversary for next two days, setting the stage for the Mime Troupe to enter the next millennium empowered by the energy of its collective past.
http://www.sfmt.org/
--------------------------------------------------------------

American Football Poem
(mocho man beat)
(chorus)
Chicago, Chicago Bears
I want to be...a Chicago Bear!
Chicago, Chicago Bears
I want to be...a Chicago Bear!
Coach Lovie is unstoppable,
Grossman is the man.
Our defense eats their wheaties,
Catch our halfback if you can!
(chorus)
Chicago, Chicago Bears
I want to be...a Chicago Bear!
Chicago, Chicago Bears
I want to be...a Chicago Bear!
We love this Windy City,
Soldier Field's where we stand,
We're the Monster's of the Midway,
and they're ain't no BIGGER fans!
(chorus)
Chicago, Chicago Bears
I want to be...a Chicago Bear!
Urlachur run for mayor
We need someone who shows no fear
Chicago, we don't care
For a SuperBowl ring he's gunna wear!
(anonymous)
--------------------------------------------------------------

SuDoku
The object is to insert the numbers in the boxes to satisfy only one condition: each row, column and 3x3 box must contain the digits 1 through 9 exactly once. What could be simpler?
http://leasingnews.org/Soduku/soduko-main.htm

--------------------------------------------------