Funding Specialist, Irvine, Ca
Small ticket exp., min 2+ years with plenty of energy. Bachelor's Degree preferably in Finance or other Business discipline.
Contact: pstuber@nationwidefunding.com
About Us: Nationwide Funding, L.L.C. is a financial services company offering equipment financing and business capital to small business owners and municipalities in all 50 states.


Monday, December 11, 2006
Headlines---
Ed Castagna, Learning from the greatest teachers
Classified Ads---Sales Managers
Dick Ford passes away
Archives---December 11, 2000
UniCapital Files BK/BSB to Rise Again
BSB Leasing to Rise from the Ashes
FASB Lease Accounting Board: 4 from Leasing
Placard—Serenity Prayer
Leasing 102--by Mr. Terry Winders, CLP
"Dispute Resolution"
Classified Ads—Help Wanted
Top Stories----December 4-8
Cartoon---If you have five dogs----
FDIC Extends Comment Period for Basel II
2007 Salary Guide Accounting/ Finance
News Briefs---
Sports Briefs---
"Gimme that Wine"
Calendar Events
Snapple Real Facts
Thomas Nast and Santa Claus
Today's Top Event in History
This Day in American History
American Football Poem
######## surrounding the article denotes it is a "press release"
-------------------------------------------------------------------------------

Ed Castagna, Learning from the greatest teachers
Ed joined the Leasing News Advisory Board on February 4, 2004.
His contributions have been centered not only on his knowledge of leasing companies or their "assets," but his design, understanding, and informational coordination on the world wide web.
" I have been fortunate to learn from the greatest teachers in the business and have too many mentors in our industry to name, "he said. "It's difficult to convey to people outside our industry how terrific the people are in the companies we deal with every day."
Ed joined his father's business Nassau Asset Management full time right after graduating college in 1991, working his way up the ladder.
"I've been working with my father as long as I can remember," he says "In my teens I learned how to appraise equipment from our yard mechanics and soon after college became the point person for liquidations. Through this function I can say I have seen most of the
United States."
"My father started in the leasing business back in the 70's. While running down his own leasing portfolio in the 80's he discovered that other lessors needed to deal with collections, end of term, and repossessions just as he did for himself. In 1986 Nassau was born."
In June, 2005, his father recognized his accomplishments, moved himself up to chairman so he could appoint Ed president. He now was not only fully in charge of day to day activity; he also got a pay raise.
"I live in NY and have 2 boys Jack (2) and Sam (5)"
"My wife Jeanine has her own law practice specializing in adoption. I always tell people she's a "nice" attorney which anyone who meets her will agree. She's a beautiful person who has been bringing the best out of me since the day I met her."
They both like to travel.
"At 38, I'm proud to say I have been attending the Equipment Leasing and Finance Association events for 22 years, he said. " Being elected to the ELFA board this year is an honor. My goal is to make a contribution of time and energy to an industry that I respect
Edward Castagna, President
Nassau Asset Management
400 Post Avenue, Suite 300
Westbury, NY 11590
(Direct Line) (516) 345-6301
(Toll Free) 1.800.4NASSAU (1-800-462-7728)
(Fax) 516.625.1981
ecast@nasset.com
www.nassauasset.com
Castagna has helped liquidate the assets of thousands of distressed companies since joining the firm in 1991. He is particularly knowledgeable about using an alternative to auctions, known as orderly liquidations, to maximize return on liquidated assets.
Nassau Asset Management is a full service provider of asset recovery, collections, remarketing and appraisal services to the equipment leasing and finance industry. He has 15 years of experience in all areas of asset management. He is best known for his expertise in remarketing strategies and liquidations.
His responsibility includes managing internal operations and a growing staff while working on behalf of clients. His accomplishments include transforming the brick-and-mortar business into an e-commerce-enabled company.
Castagna was instrumental in the conception, design, production and marketing of www.nasset.com, a global Web site for remarketing assets. He also was involved in the development and enhancement of NASTRAC, an online system that keeps Nassau customers informed, in real time, about the repossession and sale of used equipment.
Edward Castagna is a board member of the Equipment Leasing and Finance Association (formerly the Equipment Leasing Association) representing the service providers business council. He is an industry speaker and quoted source on asset remarketing strategies.
He graduated from Syracuse University in 1991 with a Bachelor of Arts degree in psychology. Active in community affairs, he is the Vice President of The Tender Loving Care Foundation , a civic organization that raises funds to enhance neo-natal care for North Shore's Long Island Jewish Health System; www.tenderlc.com.
--------------------------------------------------------------

Classified Ads---Sales Managers

Thomas Nast's Original Civil War "Santa Claus in Camp" Print *
Atlanta, GA
30 years in transportation Finance with strong management/ sales background. Represented company on national & region markets. Started two successful operations- produce profits and growth.
Email: pml@mindspring.com
Chicago, IL
Successful sales manager has 15 years experience with captives and independents. Expertise in re-energizing existing sales teams and territories, also building teams from scratch. True Team Leader looking for new challenge.
email: Murph5553@aol.com
Geneva, IL
Leasing leader seeking sales manager, senior sales/business development, marketing or strategic planning opportunity. Twenty plus years in the business. Looking for a new challenge.
E-mail: edok@sbcglobal.net
Marlton, NJ
25 years exper. Promoted to sales manager after attaining highest percentage of quota for 2 years. Increased business by 50% over two years as sales manager.
Email: Sjgaul@aol.com
Pennsauken, NJ
17 Years Leasing in all capacities from CSR and Collections to National Sales Management and Vice President Vendor Development. Exceptional People Skills. Many industry references.
email: cherfurth1@aol.com
To place a free "job wanted" ad here, please go to:
http://64.125.68.91/AL/LeasingNews/PostingForm.asp
For a full listing of all "job wanted" ads, please go to:
http://64.125.68.91/AL/LeasingNews/JobPostings.htm
*This is Thomas Nast's earliest published picture of Santa Claus. Nast is generally credited with creating our popular image of Santa. This illustration appeared in the January 3, 1863 edition of Harper's Weekly, and shows Santa Claus visiting a Civil War Camp. In the background, a sign can be seen that reads "Welcome Santa Claus." The illustration shows Santa handing out gifts to Children and Soldiers. One soldier receives a new pair of socks, which would no doubt be one of the most wonderful things a soldier of the time could receive. Santa is pictured sitting on his sleigh, which is being pulled by reindeer. Santa is pictured with a long white beard, a furry hat, collar and belt. We can see that many of our modern perceptions of Santa Claus are demonstrated in the 140 year old print.
(for more on this, please see headline Thomas Nast and Santa Claus)
--------------------------------------------------------------

Dick Ford passes away
"A very nice, wonderful person involved heavily with the asset end or our business passed away Saturday night, actually early Sunday morning. Dick Ford of Asset Control Services, of Ross/San Rafael. Dick has been a fellow parishioner for a long time at St, John's Episcopal Church and our community will miss him dearly. But I also know he was well known in the leasing industry, (my industry) by many who will be shocked to hear of his death. I'll send you information about the service etc. and the obituary which will more then likely be in the Marin Independent Journal.
"Dick was working with our community on Saturday helping with our 20th annual Tour De Noel house tour that raises money for twenty charities throughout the county; I believe Dick worked every tour. He was with friends throughout the day offering his warmth and his smile, when he got back to his car apparently he suffered a heart attack.
"One of the blessings, if that is appropriate, of your site, is that friends and professional acquaintances are provided with an avenue to say good-bye or remember someone they worked with on a regular basis. From what I knew of the professional side of Dick, I think the industry will certainly be saddened by his passing."
Don Klein
US Bank Equipment Finance
Machine Tool Finance Group
Toll Free 800-810-0038
Fax 415-491-4474
--------------------------------------------------------------

Archives---December 11, 2000
UniCapital Files BK/BSB to Rise Again
UniCapital Announces Bankruptcy Filing
MIAMI--(BUSINESS WIRE)--Dec. 11, 2000--UniCapital Corporation (OTCBB:UCPC) today announced it has filed petitions for reorganization under Chapter 11 of the United States Bankruptcy Code. Chapter 11 petitions were filed on behalf of UniCapital Corporation and substantially all of its subsidiaries, not including certain special purpose entities related to the company's conduit and securitization financings. The Chapter 11 cases were filed in the United States Bankruptcy Court for the Southern District of New York. The cases were assigned to the Honorable Judge Blackshear, Bankruptcy Judge.
Prior to the Chapter 11 filing, UniCapital sold its lease servicing operations to Portfolio Financial Servicing Company. Also prior to the Chapter 11 filing, UniCapital sold certain assets composing a portion of the businesses of five of its wholly owned operating subsidiaries. Terms of the transactions were not disclosed.
UniCapital Corporation has provided asset-based financing in strategically diverse sectors of the commercial equipment leasing industry. UniCapital has originated, acquired, sold and serviced equipment leases and arranged structured financing in the big ticket, middle market, small ticket and computer and telecommunications segments of the commercial equipment leasing industry...
--------------------------------------------------------------

BSB Leasing to Rise from the Ashes
Kit,
To borrow a phrase from Carl Sandberg, "the reports of our demise have been greatly exaggerated". BSB Leasing is still alive and kicking. You couldn't get through to Bruce Zwillinger at our office because we are in the process of changing out our servers from "UniCapitals network" to our own network and in the short term lost our e-mail capacity. We'll be up shortly. The address and the phone numbers (800-945-3372) remain the same. I can't make an "official" announcement just yet but I can tell you that we, BSB Leasing, expect to be accepting new business in the next few days.
Most of our staff is still in place and looking forward to continuing our strong relationships with our clients and colleges. We appreciate all the support you have shown during this difficult period.
Sincerely,
Don Myerson
President
BSB Leasing
dmyerson@uswest.net
(It was Mark Twain, I believe, who is attributed to the saying about the premature death... but the message is received. I also note a new e-mail address, and that is perhaps why all the BSB addresses came back. As I remember, Don Myerson had signed a "non-compete clause with Unicapital...but now that they have filed bankruptcy, I would guess this clause is "mute" –editor
(2006—A personal testimony, every broker who had an approval or signed deal, Myerson, along with Bruce Zwillinger, made good.
A rarity during this next five years of the "Perfect Storm." Kit Menkin.)
--------------------------------------------------------------

FASB Lease Accounting Board: 4 from Leasing
IASB and FASB announced membership of International Working Group on Lease Accounting The International Accounting Standards Board (IASB) and the United States Financial Accounting Standards Board (FASB) announced the membership of a new international working group they have established to help them in their joint project to reconsider their standards on lease accounting.
Out of the 18 FASB Committee,* who will be examining with the view of changing leasing accounting rules, only four are from the equipment leasing industry itself:
William J. Bosco
Consultant
Leasing 101
USA
Equipment Leasing and Finance Association member, frequent guest speaker and lecturer, Equipment Leasing and Finance Foundation-2006 Industry Future Council Members.
Ho Soh Khim
Chief Accounting Officer
Singapore Aircraft Leasing Enterprise
Singapore
Thomas Schroer
Chairman, Accounting and Taxation Committee
Leaseurope
Germany
Mark Venus
Finance Director
BNP Paribas Lease Group
France
In addition to the three above, these two also made the group:
John Bober
Managing Director
GE Energy
Financial Services
USA
(GE Commercial Finance is a member of the
Equipment Leasing and Finance Association)
Thomas Gruber
Director Accounting and Financial Reporting
Daimler Chrysler
Financial Services
Germany
* "Among the eighteen- member advisory body are individuals representing three Equipment Leasing and Finance Association member organizations: John Bober, GE Energy Financial Services; Bill Bosco, Leasing 101; and Rich Jones, Ernst & Young. All three members currently serve on ELFA's Financial Accounting Committee. The first meeting of the working group is scheduled February 15, 2007 in London. The IASB-FASB hopes to issue a preliminary views document some time in 2008, with a final standard published in 2009."
ELTnews
A Wal-Mart real estate representative made it:
Ann Bordelon
Vice-President of
Real Estate Finance
Wal-mart Stores, Inc.
USA
"In July 2006 the IASB and the FASB posted a notice on their Websites inviting nominations for the working group. Their members and staff prepared initial proposals on the membership of the group. Those proposals were reviewed by the Trustees of the IASC Foundation and approved by them."
www.fasb.org (press release to media)
Here is the press release from FASB to the news media about the committee, its purpose and significance, along with those chosen
(at the end of the media release:)
http://www.iasb.org/News/Press+Releases/IASB+and+FASB+announce+membership
+of+International+Working+Group+on+Lease+Accounting.htm
--------------------------------------------------------------

--------------------------------------------------------------

Leasing 102
"Dispute Resolution"
by Mr. Terry Winders, CLP
Anyone who has gone to the legal courts today is aware of the cost, and most important, the time delays, to get resolution of a default or a dispute. One of the most common disputes is the definition of fair market value purchase options. For instance: What is the value of a snow blower in Minneapolis in January versus a snow blower in Miami? Easy question, but clearly different answers. Therefore just saying "fair market value" may get you into a dispute with your lessee. Their assumption of value may be different than yours and how to resolve the problem without losing the goodwill of your customer becomes the problem. Many lessors are turning to arbitration, instead of the courts, to settle their problems.
Language like this is showing up in modern lease agreements: "Any dispute between the parties hereto that is not resolved by informal negotiations shall be resolved by final and binding arbitration conducted by a single arbitrator appointed by the American Arbitration Association (the "AAA"). Such arbitration proceeding shall be governed by the Federal Arbitration Act and conducted in (City, State) in accordance with the Commercial Arbitration Rules of the AAA. Judgment upon the award rendered by the arbitrator may be entered in any court having jurisdiction thereof. Such arbitrator shall have authority to award actual damages and reasonable attorneys' fees and other costs of arbitration to the prevailing party to such arbitration, but shall have no authority to award either party any penalties or any consequential, special, exemplary, or punitive damages"
This form of arbitration is quick and usually gets to the heart of the problem and settles it without either side taking offence. However some Lessor's prefer mediation because the process typically involves nonbinding discussions between the parties and an agreed-upon mediator. The issue here is weather the outcome is binding or nonbinding. An arbitration usually reports to the courts and is binding whereas a mediation is just between the management staff of the lessee and lessor and if they both live up to the agreement all is well, However, if either party gets cold feet the agreement may fall apart.
Both forms of resolution is preferred to the legal court system because of cost reduction and usually a faster decision.
Mr. Terry Winders has been a teacher, consultant, expert witness for the leasing industry for thirty years and can be reached at leaseconsulting@msn.com or 502-327-8666.
He invites your questions and queries.
--------------------------------------------------------------

Classified Ads---Help Wanted
Controller

Requirements:
- BA/BS in Finance or Accounting
- CPA Required
- Current working knowledge of Tax Laws
- Prior leasing experience preferred
- Proficient with Great Plains and Excel
- Strength in LeasePlus and Access are preferred.
About us: Nationwide Funding, LLC is a leading provider of equipment financing and leasing solutions for businesses nationwide, and the vendors who serve them. With its prime location in Southern California and offices in Chicago's downtown financial district, Nationwide Funding, LLC has been able to secure specialized credit facilities and create funding partnerships with a wide variety of financial institutions.


Funding Specialist


Funding Specialist, Irvine, Ca
Small ticket exp., min 2+ years with plenty of energy. Bachelor's Degree preferably in Finance or other Business discipline.
Contact: pstuber@nationwidefunding.com
About Us: Nationwide Funding, L.L.C. is a financial services company offering equipment financing and business capital to small business owners and municipalities in all 50 states.


Sales
Experienced Sales Professionals.
Are you seeking independence?
To learn more click here.

--------------------------------------------------------------
--------------------------------------------------------------

Top Stories----December 4-8
Here are the top ten stories most "opened" by readers last week.
(1) What is the correct answer to "What is my rate?"
Leasing 102-by Mr. Terry Winder
http://www.leasingnews.org/archives/December%202006/12-04-06.htm#102
(2) Davin no longer at IFC Credit
http://www.leasingnews.org/archives/December%202006/12-08-06.htm#ifc

(3) Robert Ingram has moved to Lakeland Bank
http://www.leasingnews.org/archives/December%202006/12-06-06.htm#sterling
(4) Fred St. Laurent, Man of Contacts
http://www.leasingnews.org/archives/December%202006/12-04-06.htm#board
(5) Steve Reid, CLP, still having fun
http://www.leasingnews.org/archives/December%202006/12-06-06.htm#clp
(6) Xerox Capital has new take on holiday bonus
http://www.leasingnews.org/archives/December%202006/12-06-06.htm#xerox
(7) Sales make it Happen—by Linda P. Kester
"Bad Calling Times"
http://www.leasingnews.org/archives/December%202006/12-06-06.htm#sales
(8) Cartoon---Salesman not making Quota
http://www.leasingnews.org/archives/December%202006/12-08-06.htm#card
(9) New Leasing Business: Holding its own
http://www.leasingnews.org/archives/December%202006/12-06-06.htm#nlb
(10) Shawn Halladay, International
http://www.leasingnews.org/archives/December%202006/12-08-06.htm#board
---------------------------------------------------------------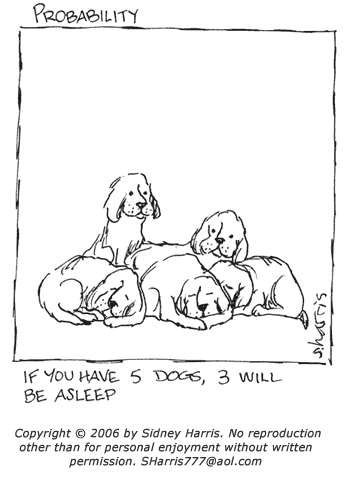 ---------------------------------------------------------------

FDIC Extends Comment Period for Basel II
--ELFA Seeking Member Input
ELTnew
On December 5, 2006 the Board of Governors of the Federal Deposit Insurance Corporation (FDIC) extended the comment period for the Notice of Proposed Rulemaking (NPR) on the Basel II Capital Accord. Originally the comments were due on January 23, 2007 and now the comment period will extend for 90 days from the date of publication in the Federal Register or no earlier than early March 2007.
ELFA is soliciting member comments on the Basel II Capital Accord in anticipation of the association filing public comments. One key issue the association is examining is the provision in the NPR that sets a higher capital charge for retail or small ticket lease residuals than that applied to wholesale large ticket lease residuals. The NPR was published in the Federal Register on September 25, 2006 and the citation is Federal Register/Vol.71, No 185/ Monday September 25, 2006 pages 55830-55958.
For further information please contact ELFA Vice President for Federal Government Relations David Fenig at dfenig@elfaonline.org
---------------------------------------------------------------

2007 Salary Guide for Accounting and Finance Professionals Released
AccountingWEB.com - - Compliance demands and expansion of businesses will increase the need for skilled workers in the accounting and finance fields and make recruitment even more difficult in the coming year, according to the 2007 Salary Guide released by Robert Half International.
"Business growth and compliance-related issues are fueling demand for individuals with expertise in areas such as compliance, financial analysis and general accounting," said chairman and CEO of Robert Half International, Max Messmer. "Because of the limited supply of skilled accounting and finance professionals, employers today are offering premium compensation to attract and retain top talent."
Companies, especially public companies, are searching for hires with knowledge of the Securities and Exchange Commission's (SECs) requirements for reporting to remain in compliance with the Sarbanes-Oxley Act (SOX), as well as other regulatory requirements.
Companies with more than $250 million in sales can look forward to paying a chief compliance officer the biggest percentage jump in base compensation of any position in the coming year, 14.4 percent. This would result in starting salaries to average between $132,500 to $181,250. Large companies will also be paying internal audit managers a base pay increase of 5.8 percent, to between $77,500 to $101,500 for 2007.
It is not just large businesses, but all public accounting firms will experience a competitive, all year hiring challenge in corporate governance, audit, tax and risk management. Midsize companies with $25 million to $250,000 in sales, looking for senior manager and directors can expect to pay between $82,000 and $120,000, a 7.6 percent jump. Even entry-level hires at the small firms, with up to $25 million in sales, can see salaries jump 5.1 percent, making starting salaries fall in the $38,000 to $44,000 range.
Bonuses to top talent, both existing staff, as well as the new employees, may be joined with other benefits, such as part-time work or flexible hour schedules, along with the now common telecommute practice.
Financial services and banking, looking for analysts, will pay a 6.5 percent increase in beginning salaries, to $46,750 to $60,500 and base compensation for private banker's base pay to be in the $43,500 to the $62,250 range, adding 6.3 to the 2006 numbers. A jump of 3.4 percent will bring trust accountant salaries to between $39,750 and $52,000.
Salaries included are national averages, hiring actions and compensation vary by industry and geographic markets, significantly, but across the nation, demand for accounting and financial professionals will be strong in the sectors of commercial real estate, manufacturing and the financial services.
Other findings in the study include:
Bookkeepers - $30,250 to $37,000 annually - 6.7 percent increase
Information technology audit managers at large corporations - $85,500 to $114,599 - 5 percent increase
Entry level cost accountants at small companies - $33,250 to $39,250 - 5.8 percent increase
Risk managers - $$54,500 to $72,250 - 6.7 percent increase
Corporate finance analysts - $48,000 to $63,250 - 7 percent increase
Robert Half International is the world's first and largest specialized consulting and staffing service firm and the Salary Guide is based on the many job searches, negotiations and placements managed each year by the firm's staffing and recruiting managers.
---------------------------------------------------------------

News Briefs----
Bank of America Looks Abroad
http://www.forbes.com/business/2006/12/08/bank-america-barclays-mer
ger-biz-cx_lm_1208barclays.html
Popularized in the Developing World, Microloans Help Finance Budding Businesses
http://www.washingtonpost.com/wp-dyn/content/article/2006/
12/10/AR2006121000450.html
Congress extends sales-tax deduction
http://www.fairviewobserver.com/apps/pbcs.dll/article?AID=/
20061209/NEWS02/612090372
---------------------------------------------------------------

Sports Briefs----
Saints march in, stomp Cowboys, 42-17
http://www.cowboysplus.com/topstorync/stories/121106cpcowlede.305c044.html
http://www.nytimes.com/2006/12/11/sports/football/11cowboys.html
49ers lose third straight
http://www.sfgate.com/cgi-bin/article.cgi?f=/c/a/2006/12/11/49ERS.TMP
Tomlinson breaks NFL touchdown record as Bolts beat Broncos 48-20 to clinch AFC West
http://www.signonsandiego.com/sports/chargers/
20061210-1657-fbn-broncos-chargers.html
Seahawks come up short against Cardinals
http://seattletimes.nwsource.com/html/sports/2003471151_webhawk10.html
Struggling Giants Regain Their Footing and Their Joy
http://www.nytimes.com/2006/12/11/sports/football/11giants.html?_r=1&oref=slogin
Opening for Jets Is Blocked by the Bills
http://www.nytimes.com/2006/12/11/sports/football/11jets.html
----------------------------------------------------------------


"Gimme that Wine"
California Wine Industry Has $103 Billion National Impact
http://www.winebusiness.com/news/dailynewsarticle.cfm?dataId=45775
WINEMAKER OF THE YEAR: Paul Draper
Ridge Vineyards' leader proves the virtues of tradition
http://www.sfgate.com/cgi-bin/article.cgi?f=/c/a/2006/12/08/
WIGUSMP63B914.DTL&hw=wine&sn=003&sc=693
Grapevine disease discovered at B.C. vineyard
http://www.cbc.ca/canada/british-columbia/story/2006/12/07/vineyard.html
Wine's rising popularity uncorks a vast array of trendy accessories
http://www.nctimes.com/articles/2006/12/07/food/9_04_5412_6_06.txt
Wine Prices by vintage
http://www.winezap.com
http://www.wine-searcher.com/
US/International Wine Events
http://www.localwineevents.com/
Winery Atlas
http://www.carterhouse.com/atlas/\
Leasing News Wine & Spirits Page
http://two.leasingnews.org/Recommendations/wnensprts.htm
The London International Vintners Exchange (Liv-ex) is an electronic exchange for fine wine.
http://www.liv-ex.com/
----------------------------------------------------------------

Calendar Events This Day
Burkina Faso: National Day
Gained independence within the French Community, 1958.
Indiana: Admission Day
Became 19th state in 1816.
United Nations: International Mountain Day
With mountains covering one-quarter of the Earth's land surface and home to 12 percent of the world's population, mountain people are affected by conflict out of all proportion to their numbers and the land they occupy. The General Assembly declared December 11 International Mountain Day as a result.
www.mountainpartnership.org
----------------------------------------------------------------

Thomas Nast and Santa Claus
In the classified "job wanted" section, here is Thomas Nast first
cartoon in the popular Harper's Weekly magazine that is credited
with creating Santa Claus in his beard and red suit as we know
him today.
There is more to the story:
In late 1862, Thomas Nast was in a quandary with a deadline fast approaching. The editor of Harper's Weekly, Fletcher Harper, at the request of President Lincoln, wanted Nast to draw "a special Christmas picture" for the newspaper's front page, a scene that linked holiday celebrations to the ongoing war effort. Nast, however, had a serious case of illustrator's block and had no idea what to draw. He discussed his predicament with his sister Bertha, a New York City schoolteacher who was visiting at his house. They reminisced about their early childhood holidays in their native Germany and talked about the differences between the German Pelznickel and the American Santa Claus. Bertha mentioned that her class loved to prepare for Christmas each year by reading Moore's "A Visit from Saint Nicholas." The conversation inspired Nast. After his sister went home, he worked feverishly through the night. The next morning, he delivered the finished drawings to the newspaper. The Christmas edition of Harper's Weekly hit the streets on January 3, 1863. The front page showed Santa Claus, dressed in a patriotic Stars and Stripes outfit, visiting soldiers in camp to distribute Christmas gifts from his sleigh. A flurry of activity surrounds Nast's Santa. A soldier opens his Christmas box to find a fully loaded stocking, while a comrade behind him gets a meerschaum pipe. In the foreground, a sprung jack-in-the-box surprises 2 drummer boys. In the background, soldiers chase a greased pig while others climb a greased pole to reach a cash purse nailed to the top. Some play football; others prepare company Christmas dinners. The fort on the hilltop pays tribute to Santa's arrival with an artillery salute. An article inside the issue titled "Santa Claus Among Our Soldiers" explained the images on the cover as well as those in "Christmas Eve," Nast's illustration on the center spread. "Children," the article cautioned, "you mustn't think that Santa Claus comes to you alone." In a blatant product promotion, the piece tells how Santa Claus has brought a stack of Harper's Weeklys for the soldiers, "so that they, as well as you little folks, may have a peep at the Christmas number."
Perhaps most interesting about this print is the special gift in Santa's hand. Santa is holding a dancing puppet of none-other-than Jefferson Davis, President of the Confederate States of America. The likeness to Jefferson Davis is unmistakable. Even more interesting, Davis appears to have the string tied around his neck, so Santa appears to be Lynching Jefferson Davis! This is a classic Thomas Nast illustration. This is Nast's first published picture of Santa Claus, and we can see many of our present images of Santa demonstrated in this Civil War illustration.
http://www.sonofthesouth.net/Original_Santa_Claus_.htm
----------------------------------------------------------------

If Brooklyn, New York became independent of New York City, it would be the third largest city in the United States, after the remainder of New York and Los Angeles.
----------------------------------------------------------------

Today's Top Event in History
1961- The first American troops were sent to Vietnam. President John Fitzgerald Kennedy ordered this day 425 helicopter crewmen to be sent to Viet Nam to provide support and training for South Vietnamese forces. Historians consider this the first day of the war in Vietnam. Politicians do not.
[headlines]
----------------------------------------------------------------

This Day in American History
1816-Indiana became the 16th state of the Union.
1846- in one of the most unusual battles in military history, US soldiers of the Mormon Battalion were attached by a herd of wild longhorn bulls while camped on the San Pedro River in Arizona just 10 miles from present-day Tombstone. Men and mules were injured and wagons damaged. Several of the bulls were shot and killed. Lieutenant George Stoneman, one of the injured soldiers, later became Governor of California in 1883-87.
1844- Dr. Horace Wells, a dentist of Hartford, CT, was the first to discover the anesthetic property of nitrous oxide ( laughing gas ). On this date, while under the influence of gas, he had one of his teeth extracted by Dr. John M. Riggs The use of the gas was not successful, as he did not know that it had to be combined with oxygen, a discovery that was not made until 24 years later. Holy Cow.
1862-Union General Burnside's engineers finally began to assemble the bridges around Fredericksburg, Virginia. . He had replaced General George McClennan as head of the army of the Potomac. Confederate snipers in Fredericksburg picked away at the builders, so Yankee artillery began a barrage that reduced to rubble many of the buildings along the river. Three regiments ran the sharpshooters out of the town, and the bridge was completed soon after. By evening on the 11th, the Union army was crossing the Rappahannock. By the next day, the entire army was on the other side and Burnside planned the actual attack. The Battle of Fredericksburg, which took place on December 13, was an enormous defeat for the Army of the Potomac. Ten percent of Burnside's soldiers were casualties. Lee lost less than 5,000 men while Burnside lost 12,600.
1863- birthday of Annie Jump Cannon, American astronomer and discoverer of five stars, was born at Dover, DE. Author and winner of the National Academy of Science Draper Medal, she died at Cambridge, MA, Apr 13,1941
1872-Already appearing as a well-known figure of the Wild West in popular dime novels, Buffalo Bill Cody makes his first stage appearance on this day, in a Chicago-based production of The Scouts of the Prairie. Cody's work as a scout in the western Indian wars laid the foundation for his later fame. From 1868 to 1872, he fought in 16 battles with Indians, participating in a celebrated victory over the Cheyenne in 1869. One impressed general praised Cody's "extraordinarily good services as trailer and fighter . . . his marksmanship being very conspicuous." Later, Cody again gained national attention by serving as a hunting guide for famous Europeans and Americans eager to experience a bit of the "Wild West" before it disappeared. As luck would have it, one of Cody's customers was Edward Judson, a successful writer who penned popular dime novels under the name Ned Buntline. Impressed by his young guide's calm competence and stories of dramatic fights with Indians, Buntline made Cody the hero of a highly imaginative Wild West novel published in 1869. When a stage version of the novel debuted in Chicago as The Scouts of the Prairie, Buntline convinced Cody to abandon his real-life western adventures to play a highly exaggerated version of himself in the play. Once he had a taste of the performing life, Cody never looked back. Though he continued to spend time scouting or guiding hunt trips in the West, Cody remained on the Chicago stage for the next 11 years. Buffalo Bill Cody was the hero of more than 1,700 variant issues of dime novels, and his star shone even more brightly when his world-famous Buffalo Bill's Wild West Show debuted in 1883. The show was still touring when Buffalo Bill Cody died in 1917.
1882-The first theater lit by electric lights was illuminated in Boston, Massachusetts. Some 650 lamps were used to light the theater and stage for a performance of a Gilbert and Sullivan operetta. The light bulb had been invented by Thomas Edison in 1879 and had first been installed in a building in 1881.
1882-birthday of the great Fiorello La Guardia, popularly known as the "Little Flower," Fiorello H. La Guardia was not too busy as mayor of New York City to read the "funnies" to radio listeners during the New York newspaper strike. He said of himself: "When make a mistake it's a beaut!" La Guardia was born at New York, NY, and died there Sept 20,1947.
1913-Birthday of Mary Virginia Martin: American stage star born at Weatherford, TX. She is best known for her title role in the Broadway and television productions of Peter Pan. She won Tony awards for her starring roles in South Pacific and Peter Pan. She died Nov 3, 1990, at Rancho Mirage, CA.
http://www.tsha.utexas.edu/handbook/online/articles/view/MM/fmacg.html
1919- the citizens of Enterprise, Alabama erected a monument to the boll weevil.
http://memory.loc.gov/ammem/today/dec11.html
1917- 19 black soldiers hanged for alleged participation in Houston riot
http://www.houstonpress.com/issues/2001-08-30/news.html
http://polywog.navpoint.com/misc/history/civil/asgn1/node3.html
http://www.houstonhistory.com/decades/history5h.htm
1922 Perez Prado Birthday
http://w1.523.telia.com/~u52304769/prado.html
http://hometown.aol.com/perezprado/index.htm
1923-Marky Markowitz born, Washington, DC, great trumpet player.
1930-Brought another ominous sign that the nation was sliding towards a prolonged and difficult economic slump, as New York's branch of Bank of the United States announced that it had gone belly-up. Up until its downfall, the Bank held the savings of some 400,000 depositors, including a number of immigrants; its subsequent demise imperiled the finances of roughly one-third of New York and stood as the nation's single worst bank failure.
1941-Adolf Hitler declares war on the United States, bringing America, which had been neutral, into the European conflict. The bombing of Pearl Harbor surprised even Germany. Although Hitler had made an oral agreement with his Axis partner Japan that Germany would join a war against the United States, he was uncertain as to how the war would be engaged. Japan's attack on Pearl Harbor answered that question. The failure of the New Deal, argued Hitler, was the real cause of the war, as President Roosevelt, supported by plutocrats and Jews, attempted to cover up for the collapse of his economic agenda. "First he incites war, then falsifies the causes, then odiously wraps himself in a cloak of Christian hypocrisy and slowly but surely leads mankind to war," declared Hitler-and the Reichstag leaped to their feet in thunderous applause.
1943-Birthday of John Kerry, US Senator from Massachusetts, "Reporting for Duty" he told the Democratic convention in his bid for presidency.
1948---Top Hits
Buttons and Bows - Dinah Shore
On a Slow Boat to China - The Kay Kaiser Orchestra (vocal: Harry Babbitt & Gloria Wood
A Little Bird Told Me - Evelyn Knight
One Has My Name (The Other Has My Heart) - Jimmy Wakely
1950-George "Gabby' Hayes veteran of Western movies, hosted two series: the first was a 15 minute show; the second a half-hour Saturday morning show On both shows Hayes showed clips from old westerns.
1951 - Joe DiMaggio announced his retirement from baseball. Joltin' Joe played only for the New York Yankees during his 13-year career. His lifetime batting average was .325; and his streak of 56 games batted safely in, still stands as a record. Joe's two brothers, Vince and Dom, were also major-league players.
1952 - An audience of 70,000 people watched from 31 theatres as Richard Tucker starred in "Carmen". The event was the first pay-TV production of an opera. Ticket prices ranged from $1.20 to $7.20.
I went to summer camp with his son for several years in White Mountain, New Hampshire. Tucker was a famous Broadway/opera star in his day.
1956---Top Hits
Singing the Blues - Guy Mitchell
A Rose and a Baby Ruth - George Hamilton IV
Rock-A-Bye Your Baby with a Dixie Melody - Jerry Lewis
Singing the Blues - Marty Robbins
1959--- The Yankees trade Hank Bauer, Marv Throneberry, Don Larsen and Norm Siebern to the Kansas City A's for outfielder Roger Maris and two other players.
1960 -- Baltimore quarterback Johnny Unitas failed to throw a touchdown pass in a 10-3 loss at Los Angeles, snapping his NFL record streak of 47 consecutive games with a scoring toss.
1961- The first American troops were sent to Vietnam. President John Fitzgerald Kennedy ordered this day 425 helicopter crewmen to be sent to Viet Nam to provide support and training for South Vietnamese forces. Historians consider this the first day of the war in Vietnam. Politicians do not.
1961- Elvis Presley's "Blue Hawaii" album goes to #1 & stays #1 for 20 weeks
1961- "Please, Mr. Postman" by Marvelettes, released
1964---Top Hits
Ringo - Lorne Greene (Bonanza)
Mr. Lonely - Bobby Vinton
She's Not There - The Zombies
Once a Day - Connie Smith
1964 -- Sam Cooke, rocker, slain at Bates Motel. One of the most popular and influential RandB singers of his generation, dies under violent and mysterious circumstances in Los Angeles. According to court testimony, Cooke, who was married to Barbara Campbell, picked up a 22 year old woman named Elisa Boyer at a party. He promised her a ride home but they ended up at a motel. Boyer claims Cooke forced her into the motel room and began ripping her clothes off. She managed to escape with his clothes while he was in the bathroom. He pursued, wearing only a sports coat and shoes. While she called police from a phone booth, Cooke began pounding on the door of the office of the motel's manager, Bertha Franklin. He demanded to know where Campbell was and allegedly broke the door open. Cooke reportedly assaulted Franklin, who shot him three times, and kept coming at her, who then beat Cooke with a stick. By the time police arrive, Sam was Cooked.
http://www.history-of-rock.com/cooke.htm
http://www.angelfire.com/ms/musicstore/samcooke.html
1965 -The third Acid Test was held at the Big Beat night club in Palo Alto. It featured the Warlocks band (future Grateful Dead), a light show, and Stewart Brand's "America Needs Indians" slide show.
1965-Ray Charles' "Crying Time" enters the Hot 100 where it stays for 39 weeks, making it to #6. It is his 44th chart entry.
1967- Frank Sinatra records with the Duke Ellington Band, Hollywood, California Reprise FS1024
1968-The Labor Department announced that the nation's unemployment rate had dwindled to 3.3%, the lowest mark in 15 years.
1971-The Godfather of Soul, James Brown, has his 32nd album released this week, "Revolution of the Mind," subtitled "Live at the Apollo, Volume Three." It opens with a song whose title only James Brown could have come up with, "It's a Brand New Day So Open Up the Door and Let a Man Come In to Do The Popcorn."
1971-Carly Simon's "Anticipation" is released.
1972---Top Hits
I Am Woman - Helen Reddy
If You Don't Know Me by Now - Harold Melvin & The Bluenotes
You Ought to Be with Me - Al Green
Got the All Overs for You (All Over Me) - Freddie Hart & The Heartbeats
1972-Genesis plays their first date in the U.S. at Brandeis University in Massachusetts. The group, which has yet to place an LP in the Top 200, consists of Peter Gabriel, Phil Collins, Steve Hackett, Mike Rutherford and Tony Banks.
1973 - Ron Santo was traded to the Chicago White Sox from cross-town rivals, the Chicago Cubs. Santo became the first major-league baseball player to invoke the rule which permits 10-year veterans of a club to refuse to be traded. He turned down a trade to the California
1973 - Karen and Richard Carpenter received a gold record for their single, "Top of the World". Angels.
1976 - Al Stewart debuted on the "Billboard" "Hot 100" with "Year of the Cat". It peaked at #8, but not until March 1977.
1976-Bob Seger releases the LP "Night Moves". The album turned out to be his big breakthrough album -- reaching #8 on the chart and selling over 5 million copies.
1980---Top Hits
Lady - Kenny Rogers
More Than I Can Say - Leo Sayer
Another One Bites the Dust - Queen
Smoky Mountain Rain - Ronnie Milsap
1980- "Magnum, PI " premiered on CBS starring Tom Selleck in the title role of Thomas Magnum, private investigator in Hawaii Other cast regulars were John Hillerman as Jonathan Quayle Higgins, Roger E. Mosley as Theodore Calvin ("TV') and Larry Martetti as Orville "Rick' Wright. Final episode aired May 1,1988. "Magnum" fans enjoy an open house at "Magnum Memorabilia' (the nonprofit research/production foundation and full-service fan information clearinghouse) in celebration of this day every year. Episode viewings and costume/prop exhibits are featured. Contact ac2942@wayne.edu for more information.
1981 - It was Muhammad Ali's 61st -- and last -- fight. He lost to future champ Trevor Berbick.
1982 - Toni Basil reached the #1 one position on the pop music charts for the first time, with her single, "Mickey". The chorus: "Hey Mickey, you're so fine, you're so fine, you blow my mind, hey Mickey, hey Mickey." Romantic, huh?
1983-Thoroughbred John Henry became the first race horse to earn more than $4 million when he won the Hollywood Turf Cup under jockey Chris McCarron.
1985 -General Electric acquires RCA Corp & its subsidiary, NBC
1985-The Unabomber kills his first victim . Hugh Scrutton is killed in his computer store in Sacramento, California, by a mail package that explodes in his hands. By the time he was finally apprehended, the "Unabomber"-so named because his earliest attacks were directed at universities-had been responsible for the deaths of 3 people and the injuries of 23 others.
1985 - With the season still in progress, the Chicago Bears declared their intention to appear in and win the Super Bowl. Members of the team, known as Chicago Bears Shufflin' Crew, released their "Superbowl Shuffle". The Bears went on to defeat the New England Patriots in the Super Bowl, 46-10. "You better start makin' Your Superbowl plans. But don't get ready or go to any trouble, Unless you practice The Superbowl Shuffle."
1988---Top Hits
Look Away - Chicago
How Can I Fail? - Breathe
I Don't Want Your Love - Duranduran
If You Ain't Lovin' (You Ain't Livin') - George Strait
1993 - Snoop Doggy Dogg's "Doggy Style" was number one on U.S. album charts. The rest of the top five: 2-"Vs.", Pearl Jam; 3-"Music Box", Mariah Carey; 4-"The Spaghetti Incident?", Guns N' Roses; 5-"The Beavis & Butt-Head Experience", Various artists.
1995 - "Gangsta's Paradise" from the movie "Dangerous Minds" by Coolio featuring L.V. tops the year-end Billboard Hot 100 singles chart followed by TLC's "Waterfalls" and Stone Temple Pilots' "Creep."
1995 - "Cracked Rear View" by Hootie and the Blowfish tops the year's album chart followed by Garth Brooks' "The Hits" and "II" by Boyz II Men.
1996-Following the example of America Online, Prodigy announced it would provide unlimited use of its service for a flat fee of $19.95 per month. Prodigy, like other proprietary online services, was struggling to stay afloat in the face of competition from Internet service providers. Ultimately, Prodigy embraced the competition and transformed itself into an Internet access provider.
1997 - Negotiators from around the world (more than 150 countries) agreed on a package of measures that for the first time would legally obligate industrial countries to cut emissions of waste industrial (greenhouse) gases that scientists say are warming the Earth's atmosphere.
2000-- Alex Rodriguez signs the richest contract in sports history, a ten-year deal with the Rangers worth $252 million. The quarter billion dollars doubles the previous high of $126 million paid by the NBA's Timberwolves to Kevin Garnett in a six-year agreement signed in October, 1997.
2003-- Andy Pettitte inks a three-year, $31.5 million deal with his 'hometown' Astros. The thirty-one year old Texan, who compiled a 149-78 won-loss record with a 3.94 ERA during his nine-year stint in pinstripes turned down better offers to stay with the Yankees or go to the rival Red Sox.
2003 - MTV gives viewers a glimpse into the holiday season at the home of Ozzy Osbourne and his family with "The Osbourne Family Christmas Special." A wide range of celebrity guests join in on the festivities, including Jessica Simpson, who duets with Ozzy on "Winter Wonderland," and newlyweds Dave Navarro and Carmen Electra, who are shown baking holiday cookies.
--------------------------------------------------------------

American Football Poem
The Race

by Scott St. James

Whenever I start to hang my head in front of failure's face,
my downward fall is broken by the memory of a race.
A children's race, young boys, young men; how I remember well,
excitement sure, but also fear, it wasn't hard to tell.
They all lined up so full of hope, each thought to win that race
or tie for first, or if not that, at least take second place.
Their parents watched from off the side, each cheering for their son,
and each boy hoped to show his folks that he would be the one.
The whistle blew and off they flew, like chariots of fire,
to win, to be the hero there, was each young boy's desire.
One boy in particular, whose dad was in the crowd,
was running in the lead and thought "My dad will be so proud."
But as he speeded down the field and crossed a shallow dip,
the little boy who thought he'd win, lost his step and slipped.
Trying hard to catch himself, his arms flew everyplace,
and midst the laughter of the crowd he fell flat on his face.
As he fell, his hope fell too; he couldn't win it now.
Humiliated, he just wished to disappear somehow.
But as he fell his dad stood up and showed his anxious face,
which to the boy so clearly said, "Get up and win that race!"
He quickly rose, no damage done, behind a bit that's all,
and ran with all his mind and might to make up for his fall.
So anxious to restore himself, to catch up and to win,
his mind went faster than his legs. He slipped and fell again.
He wished that he had quit before with only one disgrace.
"I'm hopeless as a runner now, I shouldn't try to race."
But through the laughing crowd he searched and found his father's face
with a steady look that said again, "Get up and win that race!"
So he jumped up to try again, ten yards behind the last.
"If I'm to gain those yards," he thought, "I've got to run real fast!"
Exceeding everything he had, he regained eight, then ten...
but trying hard to catch the lead, he slipped and fell again.
Defeat! He lay there silently. A tear dropped from his eye.
"There's no sense running anymore! Three strikes I'm out! Why try?
I've lost, so what's the use?" he thought. "I'll live with my disgrace."
But then he thought about his dad, who soon he'd have to face.
"Get up," an echo sounded low, "you haven't lost at all,
for all you have to do to win is rise each time you fall.
Get up!" the echo urged him on, "Get up and take your place!
You were not meant for failure here! Get up and win that race!"
So, up he rose to run once more, refusing to forfeit,
and he resolved that win or lose, at least he wouldn't quit.
So far behind the others now, the most he'd ever been,
still he gave it all he had and ran like he could win.
Three times he'd fallen stumbling, three times he rose again.
Too far behind to hope to win, he still ran to the end.
They cheered another boy who crossed the line and won first place,
head high and proud and happy -- no falling, no disgrace.
But, when the fallen youngster crossed the line, in last place,
the crowd gave him a greater cheer for finishing the race.
And even though he came in last with head bowed low, unproud,
you would have thought he'd won the race, to listen to the crowd.
And to his dad he sadly said, "I didn't do so well."
"To me, you won," his father said. "You rose each time you fell."
And now when things seem dark and bleak and difficult to face,
the memory of that little boy helps me in my own race.
For all of life is like that race, with ups and downs and all.
And all you have to do to win is rise each time you fall.
And when depression and despair shout loudly in my face,
another voice within me says, "Get up and win that race!"
--------------------------------------------------------------

SuDoku
The object is to insert the numbers in the boxes to satisfy only one condition: each row, column and 3x3 box must contain the digits 1 through 9 exactly once. What could be simpler?
http://leasingnews.org/Soduku/soduko-main.htm

--------------------------------------------------