Requirements:
- BA/BS in Finance or Accounting
- CPA Required
- Current working knowledge of Tax Laws
- Prior leasing experience preferred
- Proficient with Great Plains and Excel
- Strength in LeasePlus and Access are preferred.
About us: Nationwide Funding, LLC is a leading provider of equipment financing and leasing solutions for businesses nationwide, and the vendors who serve them. With its prime location in Southern California and offices in Chicago's downtown financial district, Nationwide Funding, LLC has been able to secure specialized credit facilities and create funding partnerships with a wide variety of financial institutions.


Friday, December 15, 2006
Headlines---
Andrew Lea – East meets West
Classified Ads---Other sites
One World Leasing up-date
Peek's Goldman Sachs presentation
Cartoon—Manhattan Restaurant
Classified Ads—Help Wanted
"FAS 13 Change and convergence"
by Shawn Halladay
CLP International Licensing Program
DAE $3 billion into leasing business
Genesis Lease is richest IPO of week
Orix sells to Allco
News Briefs---
You May have Missed---
California Nuts Brief---
Sports Briefs---
"Gimme that Wine"
Restaurant Review: Cafe Beaujolais
Calendar Events
Snapple Real Facts
Today's Top Event in History
This Day in American History
American Football Poem
######## surrounding the article denotes it is a "press release"
----------------------------------------------------------------------

Andrew Lea – East meets West
Andrew Lea joined the Leasing News Advisory Board on February 5, 2004. In a lunch at the Vognier, San Mateo, California, with his boss John McCue of McCue Systems, it was recommended that Lea join the advisory board because he was "very creative, up on the latest technology, and could add many good ideas. He would be a great asset."
Later McCue Systems would be merged with the international software company NetSol Technologies and McCue Systems then would not only represent the United States, but have the opportunity to expand into other markets. It was Andrew Lea's idea to name his feature "East meets West" because of this event.

Andrew has written many industry articles, including one, for the Equipment Leasing and Finance Foundation, where he presents some of his groundbreaking ideas: In "The Potential of Web Services to Transform Equipment Leasing," he offers a vision of business opportunities shared among vendors, funders, originators, and lessors, using a web-based collaboration infrastructure.

Since 2001, ELT Magazine's readers have annually given top ranking to McCue Systems' ads (produced by Andrew ), giving them consistent top-tier placement (for "informativeness," readability, and attention-catching) among all ads in the publication.
Andrew was responsible for winning this recognition for McCue Systems, one among many examples. He also gets an award here among Leasing News Advisors for making the most suggestions, coming up with new ideas, pointing out ways for improvement. Most of all, he is not afraid to communicate, even if his observation is not adopted. It should be pointed out – he does have a very high batting average; someone you definitely want on your team.
Andrew Lea
VP Marketing & Corporate Communications
McCue Systems Inc. ~ A NetSol Technologies Company
111 Anza Blvd - Suite 310 Burlingame, CA 94010 USA
+1 650-348-0650 ext 1171 ~ Fax: +1 888-730-2527
andrewl@mccue.com
www.mccue.com
For over 20 years, Andrew Lea has worked with leading technology companies as a branding and marketing communications strategist. Under his marketing leadership since 1999, McCue Systems has vied effectively against rival providers many times its size for brand awareness and positive perception. Leveraging its strong commitment to the leasing industry and the acceptance of its equipment leasing solutions by lessors throughout the U.S. economy, McCue Systems has enjoyed steady growth in its industry standing, as both solution provider and thought leader.
In 2005, McCue Systems was acquired by NetSol Technologies Inc. (NASDAQ:NTWK), a U.S.-based global provider of enterprise applications and managed services for commercial finance. Andrew now manages corporate global branding and marketing communications for the NetSol Technologies Group of service and solution providers.
Andrew 's articles and white papers on equipment finance trends and technology have appeared in The Journal of Equipment Lease Finance, Equipment Leasing Today, The Monitor, The World Leasing Yearbook, and The Equipment Finance Journal. He has been a member of the Advisory Board of Leasing News.com since 2004, and served as a technology panel moderator at the recent 2006 Equipment Leasing and Finance Association (formerly the Equipment Leasing Association) Annual Convention, one of many such appearances as a speaker at industry events.
Andrew holds a Bachelor's Degree from the University of California at Berkeley and a Masters Degree from the New School University in New York City . He may be reached at andrewl@mccue.com.
--------------------------------------------------------------

Classified Ads---Other sites

Life Magazine, New York, NY, 1948
The Dean of Santas gives a lecture at the Waldorf Santa Convention
Right now the leader in posting an ad for employment is Craig's List, if your town is listed in their format. You will get results. Of course, if you are senior management or an attorney, this may not be
the best for you. Leasing News "help wanted" has worked for three attorneys, who have found full time employment at leasing companies, one CEO of a major leasing company (he told us the lead came from Leasing News,) several operation managers, so we know it works.
One of the purposes of the "Funder" and "Captive Lessors" list was to give those seeking employment knowledge that these companies exist, and you can go to their web site and to their human resources department. They have openings not only at their home offices, but throughout the world.
http://www.leasingnews.org/Funders_Only/Funders.htm
http://www.leasingnews.org/Funders_Only/Funders_B.htm
http://www.leasingnews.org/Captive/Captive_lessors.htm
In addition to the Leasing News site, which is free to those seeking employment, here are other sites, some "free," some a "fee."
accountingweb.careerbank.com
www.adams-inc.com
www.affinitysearch.com
www.bajobs.com
www.BayJobs.com
www.careerbank.com
www.careerpath.com
www.craigslist.org (available in many cities now, use scroll feature)
www.elaonline.com
www.goldenparachute.com
www.Headhunter.net
www.hotjobs.com
www.jobs.net
www.jobsearchusa.org
www.JobSpin.com
www.jobsinthemoney.com
www.lessors.com
www.MarketingJobs.com
www.monitordaily.com
www.monster.com
www.monstertrak.monster.com/
www.Postonce.com
www.RecruiterConnection.com
www.resumeblaster.com
www.vault.com
www.vetjobs.com
www.worktree.com
To place a free "job wanted" ad here, please go to:
http://64.125.68.91/AL/LeasingNews/PostingForm.asp
For a full listing of all "job wanted" ads, please go to:
http://64.125.68.91/AL/LeasingNews/JobPostings.htm
--------------------------------------------------------------

One World Leasing up-date
by Ira Romoff
I owe you an update on our unique equipment leasing co-op, OneWorld Leasing, Inc. Our members, all equipment lessors and brokers, will fund about $250 million in equipment cost in 2006 split between application only small ticket and middle market transactions. $1 option finance leases are most common, however we also write FMV, municipal, and TRAC leases and equipment finance agreements. We have entered into Preferred Funder Agreements with an assortment of banks, large lessors and others which are used by our members to broker or discount their transactions.
Our members are all long-time equipment lessors and brokers located across the USA. Each one has been in our business for many years, through good and bad cycles and has survived and prospered. OneWorld, which has been closed to new members in 2006, is now having "open enrollment" for new members.
Qualifications to join would include 5 years in the leasing business with the principal having 10 or more years in leasing/banking/finance, a good credit standing as well as excellent references and a clean ethical history. A small financial investment is made by each member. I personally interview and review each prospective member.
The following sums up what OneWorld is all about:
OneWorld Leasing, Inc. is a business cooperative that helps independent equipment leasing and finance companies further their common interests and increase their marketing strength and funding power. Its mission is to leverage the volume of the co-op in order to provide its members with services and opportunities that might not be available to them individually. Those services and opportunities include greater access to funding and revenue opportunities, business services, national vendor programs, and best practice activities. OneWorld operates on a cooperative basis and is owned and controlled by its members. Its motto is Strength in Numbers.
Thanks again and best wishes for a good year in 2007,
Ira Z. Romoff
President
OneWorld Leasing, Inc.
2 Westwind Ct.
Saddle River, NJ 07458
201 995-9594
201 776 7040 cell
201 669-4049 fax
IRomoff@OneWorldLeasing.com
--------------------------------------------------------------

Peek's Goldman Sachs presentation
CIT Chairman and Chief Executive Officer Jeffery Peek presentation at Goldman Sachs Financial Services CEO Conference, December 12, 2006:
http://leasingnews.org/PDF/CIT_121206.pdf
--------------------------------------------------------------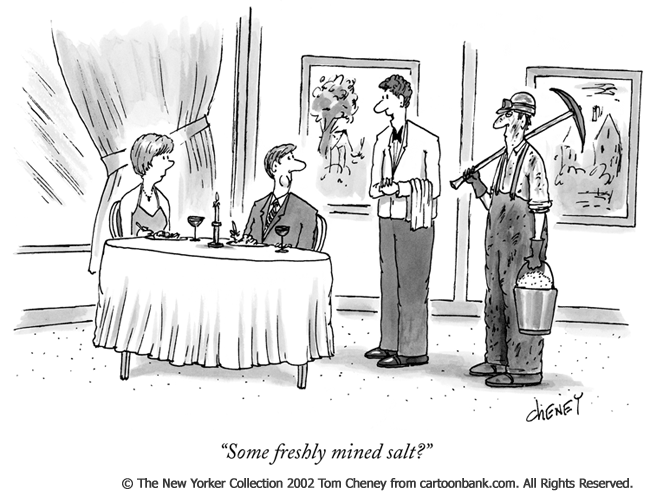 --------------------------------------------------------------

Classified Ads---Help Wanted
Controller

Requirements:
- BA/BS in Finance or Accounting
- CPA Required
- Current working knowledge of Tax Laws
- Prior leasing experience preferred
- Proficient with Great Plains and Excel
- Strength in LeasePlus and Access are preferred.
About us: Nationwide Funding, LLC is a leading provider of equipment financing and leasing solutions for businesses nationwide, and the vendors who serve them. With its prime location in Southern California and offices in Chicago's downtown financial district, Nationwide Funding, LLC has been able to secure specialized credit facilities and create funding partnerships with a wide variety of financial institutions.


Funding Specialist


Funding Specialist, Irvine, Ca
Small ticket exp., min 2+ years with plenty of energy. Bachelor's Degree preferably in Finance or other Business discipline.
Contact: pstuber@nationwidefunding.com
About Us: Nationwide Funding, L.L.C. is a financial services company offering equipment financing and business capital to small business owners and municipalities in all 50 states.


--------------------------------------------------------------

"FAS 13 Change and convergence"
Shawn Halladay
www.leasingnotes.com
The hottest topic in US lease accounting these days is, of course, the changes that are expected to be made to FAS 13. I also answer a lot of questions regarding convergence with the international lease accounting standards, whether in the US or elsewhere around the world. Since I am constantly dealing with, and understand, lease accounting standards from around the world, the convergence of FAS 13 with the international standard has never really been a concern for me because I know that most standards fundamentally are the same as FAS 13. I found out that this view is a bit blind, however, in the last several weeks, culminating in the most recent Equipment Leasing and Finance Association Advanced Leasing Principles class I have been teaching this week.
I have come to realize that when most people ponder converging FAS 13 with the international lease accounting standard (IAS 17) they think that FAS 13 must change dramatically in order to be in sync with IAS 17. This is not the case, however, as the two standards are very much alike. Both FAS 13 and IAS 17, for instance, have classification tests regarding automatic transfer of title and bargain purchases options. Similarly, both standards have tests regarding the relationship of the lease term to economic life, and measuring the present value of the minimum lease payments. One true difference, though, is that synthetic leases are not allowed under IAS 17. Other than this, however, the two standards move pretty much in lock step.
You can see, then, that it is not convergence alone that will result in the demise of off balance sheet financing here in the US. Instead, it will be due to changes in the fundamental approach to accounting for leases, not only here in the US, but on an international basis.
Will FAS 13 change in the near future? I don't think anyone has any doubts about that happening. This change, however, will not be the result of converging with IAS 17. The current project underway is to change both FAS 13 and IAS 17 so that the resulting standards are in harmony (converged) with each other. Only a small comfort, if at all, but this means that not only the US, but all of Europe, at a minimum, is going to get a new lease accounting standard. It remains to be seen how far the changes go, and whether the theorists will be tempered by the commercial realities of leases and how they will be recorded. Good luck on that one!
www.leasingnotes.com
Shawn D. Halladay
Managing Principal
124 South 400 East Suite 310
Salt Lake City, UT 84111-2135
Phone: (801) 322-4499
Fax: (801) 322-5454
E-mail: shalladay@thealtagroup.com
http://www.thealtagroup.com/bios-halladay.php
http://www.thealtagroup.com/pdd/course_catalog.php
--------------------------------------------------------------

CLP Foundation Expands International Licensing Program
The CLP Foundation is pleased to announce a licensing agreement with the USAID-funded Access to Credit Initiative-Ukraine (ATCI) for the benefit of the Ukrainian Society of Certified Leasing Specialists (USCLS), the administrator of the Ukrainian-based Certified Leasing Specialist Program (CLS).
The Certified Leasing Specialist Program will improve the professional standards of those who work in the Ukrainian Leasing Industry, increase the number of qualified professionals needed to support the rapid growth that the Industry is experiencing and raise the professional standing of those in the Industry. The CLS Program was developed by ATCI with the assistance of the CLP Foundation. Bob Teichman, CLP, currently Vice President of the CLP Foundation Board of Directors was very instrumental in the development of this program.
The CLS Program is the first of its kind in the Commonwealth of Independent States (CIS). It is patterned after the Certified Lease Professional Program in the United States, which is administered by the CLP Foundation. The license allows the USCLS to use CLP Foundation materials, and allows the CLP logo to appear on certificates awarded to successful candidates.
The USCLS offers a three-week training program to interested candidates. Those candidates who pass a series of three exams earn the designation of Certified Leasing Specialist and become members of the USCLS. The first 26 people to pass the three exams and who became Certified Leasing Specialists received their certificates in an award ceremony in Kiev, Ukraine on November 30, 2006. Among the graduates were leasing company officers, professional trainers and academics.
The Program has been enthusiastically received by the Ukrainian leasing industry and its association, UKRLEASING.
The CLP Foundation is the official governing body for the Certified Lease Professional ("CLP") Program. The CLP designation sets the standard for professionalism in the leasing industry. This designation identifies and recognizes individuals within the leasing industry who have demonstrated their competency through continued education, testing and conduct.
"We invite you to visit our web site -- www.clpfoundation.org for detailed information about the CLP Foundation and the CLP Program. For further information about our Mentor Program and Anonymous Test Taking Program, please contact Cindy Spurdle at 610/687-0213 or cindy@clpfoundation.org.

Cynthia W. Spurdle
Executive Director
CLP Foundation
PO Box 302
Wayne, PA 19087
PH: 610/687-0213
FAX: 610/687-4111
E-mail: cindy@clpfoundation.org
www.clpfoundation.org
Why I became a CLP...series:
http://www.leasingnews.org/CLP/Index.htm
--------------------------------------------------------------

DAE $3 billion into leasing business
Dubai Aerospace Enterprise will invest between $1 billion and $3 billion to establish an aircraft leasing business, Bloomberg reported.
DAE is one of four bidders for Singapore Aircraft Leasing Enterprise, Asia's biggest plane lessor, with each bidder said to be offering around $1bn each, the report said.
Middle East-based airlines will need 1,000 more planes through 2025 to meet rising demand for air travel, according to Airbus.
Dubai Aerospace Enterprise DAE is a company that was launched by the Dubai government in 2006. It is a consortium of 6 partners. Its objective is to develop new airports in the Asian markets.
Dr Mohammed Al Zarouni is the Managing Director of DAE.
The six consortium partners are Emaar, Dnata, Mercator, Emirates National Oil Company (ENOC), Amlak Finance and Dubai Airports Free Zone Authority (DAFZA).
http://www.dubaiaerospace.com/dae_main.html
----------------------------------------------------------------

Genesis Lease is richest IPO of week
Plane-leasing firm raises $641 million
By Steve Gelsi, MarketWatch
marketwatch.com
Genesis Lease, Ltd., priced 27.86 American depositary receipts at $23 a share, at the top of its $21-to $23 range.
The stock opened at $24.40 and traded at $23.65 in recent action for a gain of nearly 3%. Underwriters on the deal include Citigroup, J.P. Morgan, Merrill Lynch and Wachovia.
An Ireland firm formed at the direction of General Electric's commercial aviation unit, Genesis Lease plans to acquire a portfolio of 41 commercial jet aircraft from affiliates of General Electric (GE : General Electric Company
GE3, the blue chip that will own 11% of the company after the IPO.
The company will also float an $810 million aircraft-lease securitization.
The company said it was founded to acquire its initial leasing portfolio from GE and to develop an independent aircraft-leasing business aimed at tapping into sector expansion.
"We believe we can capitalize on the overall size and growth of the global aircraft market by acquiring and leasing additional aircraft and other aviation assets to increase our revenues, earnings and cash flows," the company said.
Boeing forecasts 4.9% average annual revenue passenger mile growth from 2006 through 2025, according to Genesis Lease's IPO prospectus.
While it's getting its start with the help of GE, the company acknowledges that it could develop a rivalry in some instances with its parent, General Electric Commercial Aviation Services, also known as GECAS.
"We may compete with GECAS in the market for aircraft acquisitions and dispositions and in re-leasing any of our aircraft that GECAS does not service," Genesis Lease said. "Currently, GECAS manages more than 1,400 aircraft owned by its affiliates and more than 250 aircraft owned by other entities and thus will have considerably greater scale than we will have."
Former GECAS executive John McMahon, 45, is serving as chief executive officer of Genesis Lease.
GE's no stranger to the IPO market, both as a venture investor and as a bigger player. In 2004, GE spun off a minority stake in Genworth Financial.
Company Contact:
John McMahon
Chief Executive Officer
Genesis Lease Limited
Limerick, Ireland
Tel: +1-914-595-4874
john.mcmahon@genesislease.com
----------------------------------------------------------------

Orix sells to Allco
www.financialstandard.com.au
Finance company Orix Australia has sold three of its five business divisions to Allco Finance Group. The business, equipment and commercial property finance operations will form part of the restructure of Allco Hybrid Investment Trust, which was announced this week.
Details of the transaction have not been disclosed. Orix Australia is a wholly owned subsidiary of Orix Corporation of Japan.
Allco announced that it will turn the Allco Hybrid Investment Trust into a listed company and use it as a vehicle for a move into a range of finance company activities, covering agribusiness finance, lending for property development, mezzanine finance and asset finance.
The company will change its name to Allco HIT Ltd, subject to unit holder approval. AHT will use the proceeds of an injection of capital from Allco Finance Group and a share issue to acquire four companies that will form the basis of its finance company activities.
Those businesses include Strategic Investment Group a New Zealand property finance group; Momentum Investment Finance, a margin lender to investors in agribusiness schemes, and International Mezzanine Funds, an investment management company that operates a mortgage fund that provides mezzanine finance to SMEs.
Allco did disclose the name of its fourth planned acquisition but it is understood to be Orix. Neither Allco nor Orix responded to requests for confirmation yesterday.
Orix has been operating in Australia since 1986. It has assets of more than $2 billion and about 400 staff. Its main business is fleet leasing and management and truck rental. It also has business lending, equipment leasing and property finance operations.
Under former chairman Frank Conroy and chief executive John Sweeney the company sought to diversify away from the fleet and truck rental businesses by developing a broader financial services portfolio.
In the year to Match 20004, when the company reported a record net profit of $16.4 million, revenue from fleet and truck rental was $472 million (on assets of $911 million), while revenue from other financial services business was $79 million on assets of $592 million.
Conroy retired at the end of 2004 and Sweeny retired three months later. The new chairman was Frank Cicutto, former chief executive of National Australia Bank, and the new chief executive was John Carter.
The company had reported earlier that its Japanese parent was looking for a higher return on assets. In the year to March 2005 the performance of the financial services businesses slipped.
Financial services earned revenue of $63 million on assets of $620 million, while fleet and truck rental earned revenue of $468 million on assets of $1.06 billion.
Net profit fell from the previous year's record to $14.2 million and return on assets fell from 1 to 0.9 per cent. The financial services businesses were not meeting their target rates of return and were put on the market.
--------------------------------------------------------------

News Briefs----
Store sales surge, smashing forecasts
http://www.nypost.com/seven/12142006/business/store_sales_surge__s
mashing_forecasts_business_.htm
Small Companies get save from Sarbox
http://www.nypost.com/seven/12142006/business/small_companies_get_save
d_from_sarbox_business_paul_tharp.htm
Costco's first-quarter profit climbs 10 percent
http://seattletimes.nwsource.com/html/businesstechnology/
2003477357_webcostco14.html
Microsoft-HP marketing effort targets businesses
http://seattletimes.nwsource.com/html/businesstechnology/
2003476521_microsofthp140.html
---------------------------------------------------------------


You May have Missed---
Season 1 'SNL' set sweeter than a Candygram
http://sfgate.com/cgi-bin/article.cgi?f=/c/a/2006/12/14/DDG6GMTHKI50.DTL
---------------------------------------------------------------

Sports Briefs----
Alex Smith leads 49ers over Seattle
http://www.mercurynews.com/mld/mercurynews/16243771.htm
http://seattletimes.nwsource.com/html/sports/2003478367_webhawk14.html
Chargers propelled by strong drafts
http://www.mercurynews.com/mld/mercurynews/16242080.htm
For Lamar Hunt, beating the Cowboys was always special
http://www.mercurynews.com/mld/mercurynews/sports/16242531.htm
How Football Teams got their Names:
http://www.profootballhof.com/history/nicknames.jsp
----------------------------------------------------------------


California Nuts Briefs---
Governor Arnold Schwarzenegger celebrates Hanukkah
http://www.sacbee.com/101/story/92996.html
----------------------------------------------------------------


"Gimme that Wine"
Better by half
Great for pairing, wine half-bottles
if you can find them —prove that less is more
http://www1.pressdemocrat.com/apps/pbcs.dll/article?AID=/20061213/NEWS04/
612130388/-1/SPECIAL&THEMES=FOODWINE
Wine is good for the health of the economy
http://www.napavalleyregister.com/articles/2006/12/14/features/food_and_wine/
doc45816633a960e127047249.txt
Wine Prices by vintage
http://www.winezap.com
http://www.wine-searcher.com/

US/International Wine Events
http://www.localwineevents.com/

Winery Atlas
http://www.carterhouse.com/atlas/\

Leasing News Wine & Spirits Page
http://two.leasingnews.org/Recommendations/wnensprts.htm

The London International Vintners Exchange (Liv-ex) is an electronic exchange for fine wine.
http://www.liv-ex.com/
----------------------------------------------------------------

Cafe Beaujolais
961 Ukiah Street (P.O. Box 1236) Mendocino, California
Telephone : 707-937-5614 Facsimile : 707-937-3656
E-Mail: info@cafebeaujolais.com
http://www.cafebeaujolais.com
The Cafe Beaujolais is open seven nights a week
for dinner only from 5:45 PM until 9:00 PM.
http://www.cafebeaujolais.com/directions.htm
(Plan to stop in the many wineries in Navaroo, Philo, and the area up if you are going through Boonville---the new
Duckhorn Goldeneye is located here; many excellent wineries.)
(we go up 101 to 128)
http://www.mendocino.org/html/coast_map.html
One of the earliest unique California restaurants has come under its third owner recently, a chef from Scotts Seafood, who evidently loves this coastal area. Travelers will find excellent bed and breakfast, small stores, and great restaurants in the Mendocino area. Off season is after January, but even in the cold winter, the "Mushroom Festival" and other events bring the tourists, despite the rain and the difficulty in driving to this spot.
I have been coming to this area, including Sea Ranch, where I once owed some property, since the early 1960's, when I got out of the army. It was either Big Sur or Mendocino where I would spend weekends when I was single and wanted to bring a date. It is very romantic. Mostly artists and now people who have retired from the San Francisco Bay Area (I met Peter Zama of Key Lease days here on my last trip.) We have close friends who make arks ( www.mendocinoark.com). They can't produce enough of them. They will not hire anyone to help. It is folk art.
Howard, who has been the maitre'd for twenty-five years, is still there, with many who have been there since they opened. Howard generally wears black, is very thin, has a shoulder length white hair and white full mustache. Service is always excellent; the best. He has a canny ability to appear just when you want him, as if he reads minds. The story could be about him, but it is the menu that should be noted.
http://www.cafebeaujolais.com/menu.htm
"Located in an 1893 Victorian farmhouse in the seaside town of Mendocino, the restaurant is surrounded by a large and beautiful garden filled with antique roses, edible flowers and unusual plants. Dinner is served nightly.
"A hallmark of Cafe Beaujolais' cooking is the use of organically grown produce. In addition, most of our meat, poultry and eggs come from animals humanely raised in a free-range environment, without chemical-supplemented feed. As for the sea's harvest, our purveyors often provide locally line-caught or farmed seafood.
"Because the purity and freshness of the ingredients we use in our kitchen are so important to us and to you, we try to know as many of our suppliers—ranchers, fishermen and farmers—as we can. We list them on our menus to show appreciation for their contribution to what we create in the kitchen.
"If you're around in the morning, wander the paths of the garden east of the restaurant. Enjoy the tantalizing fragrance of bread baking. It will lead you to the Brickery, where you can peek in while our baker loads and unloads the day's bake."
Howard told me on the recent visit that the new chef has not changed very much the menu. The nightly specials are his, but the menu is basically the same since they opened.
This is true at many other restaurants, such as Guyamus in Tiburon, where we stopped on the way up and the way back for lunch. Francisco was the chef for 17 years, left ten years ago, but the menu and taste are basically the same here. The concept seems also true at the new Per Se in Manhattan, New York, where the French Laundry chef Thomas Keller brought his main stays from Yountville to a beautiful view and up-scale restaurant ( the doughnut hole, small doughnut on a plate with a expresso cup filled with Chocolate mousse and topped with whipped cream is still being served.) The Plumed Horse in Saratoga, California, has been sold, but the menu is basically the same, but the rack of lamb, the best I have ever tasted, is still being served in the same fashion, best lamb from a small rancher and then marinated three days, as well as the Caesar salad still made individually at your table. The same is true at Cafe Beaujolais where my favorite is still served: the Washington sturgeon filet, pan roasted with truffle emulsion sauce, served with house made tagliatelle, wild mushrooms, beets and snap peas. If people turned their heads, I would lick the plate clean, it is that good.
The wine buyer is the same for the Albion Restaurant, I was told. Great small list of wonderful buys such as Viader, Leonetti, L'Ecole, and even some Mendocino favorite wines.
This organic, very fresh food, and concept grew about the same time as Alice Waters at Chez Panisse in Berkeley and Rosemary Campiformio at St. Orres in Gualala, where I have not visited in over twenty years, maybe longer. I remember being one of the first customers at the French Laundry, too, when you could walk right in. I was buying Cabernet Sauvignon from Veedercrest and Seltzer in Yountville, but that is a long time ago, where chef's retired to have bed and breakfast, plus small dinners. It was inexpensive at one time and a relatively short distance from
San Francisco or Marin County.
I print this story out so you don't have to register. It comes from the November 2, 2006 Los Angeles Times, but printed in AZ Central, as I think it rounds out the story behind Cafe Beaujolais. By the way, Fort Bragg is seven miles out of town of Mendocino, and where locals go for groceries and other farm merchandise.
Kit Menkin

Cafe Beaujolais founder finds a delicious new calling
Russ Parsons
Los Angeles Times
Nov. 2, 2006 12:00 AM
MENDOCINO, Calif. -- What is Margaret Fox, the most famous chef ever to cook in Mendocino County, doing working at a grocery store in Fort Bragg?
Technically she's the culinary director, which she says means "basically anything having to do with cooking." But in truth, Fox may be doing more to introduce the region's residents to good food at the market than she ever did running a destination restaurant.
Not long ago, breakfast at Fox's Cafe Beaujolais was the highlight of every foodie's Mendocino pilgrimage. Here on Northern California's often-chilly, wind-swept coast, tourists have the time and the need for a serious meal at the beginning of the day.
Fox's breakfasts were homey and delicious -- the best in the state, according to one high-powered restaurant critic.
Her buttermilk and cinnamon coffee cake is iconic, as is her black bean chili. Seemingly simple, they have a surprising complexity of flavor. Toss in an egg dish and you're set for whatever the day might bring you.
Although few great restaurants deign to even serve breakfast, Beaujolais -- a bit of an odd place, as befits the area -- built its reputation around it.
Cafe Beaujolais, running without Fox since 2000, is still going strong, though these days serving dinner only, bowing to competition from the area's many bed-and-breakfast inns. And after a tumultuous decade, Fox has moved on. But to a grocery store?
Well, in the first place, the Harvest Market isn't just any grocery store. It is nothing less than a compendium of most of the best things to eat from the area. Golden Gravensteins and fresh-pressed juice from the Philo Apple Farm; colorful cherry tomatoes from Comptche Creek; cheese from local Yerba Santa and Elk Creamery dairies as well as Northern California favorites Cypress Grove, Andante, Redwood Hill Farm and Cowgirl Creamery; salmon, albacore, rex and petrale sole and ling cod from Noyo Harbor not half a mile away; and grass-fed beef from Potter Valley's Mac Magruder. Not to mention the wine department.
So it's understandable that when the market's owner Tom Honer approached Fox, she accepted. "It sounded like a complete blast," she says.
Fox first came to the Mendocino coast in 1975. Fresh out of college (developmental psychology at the University of California, Santa Cruz), she'd had a job fall through in the Napa Valley and she was desperate for something to do. "I said to my dad, 'What am I going to do?' He said,' Why don't you go too Mendocino? 'You like to bake, and I'll bet they have a bakery up there. So I came up. I started in Elk, knocking on doors and asking people for jobs. I figured I'd wind up a hotel maid."
She finally got a job at the historic Mendocino Hotel, but there was only one problem: She'd never worked in a bakery before. "I was 23 years old," she says. "So the first thing I did was call the co-op and ask them if I could come in and work in their bakery for a couple of days. I said, Hi, you don't know me, but I'm going to be a baker and I think I'd better learn how.' "
She and three partners bought Cafe Beaujolais in 1977; she became sole owner in 1979. It was not the most auspicious moment to be buying a restaurant in a remote location.
"That was right when the gas crisis hit and nobody came to Mendocino for a whole year," she says. "That was a really difficult time. In retrospect, I'm really glad I was young and stupid. But I couldn't stand the idea of failure, so I stuck with it and my family was so supportive."
The restaurant turned the corner in the early 1980s when Ruth Reichl, then restaurant critic for California magazine, singled it out for serving the best breakfast in the state. "That was just magic," she says. "We started to get really, really busy."
In 1984 she hired a new dinner cook, Chris Kump, the son of noted New York cooking school teacher Peter Kump. In 1987 they were married. In 1997 they had a daughter, Celeste. For several "bi-continental" years, they tried to make a go of turning a Kump family castle in Austria into a successful bed and breakfast.
But running two businesses in different countries was just too much. In 2000, she and Kump sold the restaurant and in 2001, they divorced -- and it was as nasty and public as a high-profile breakup in a small town can be.
At first after the divorce, Fox worked as a consultant. Then two years ago, Honer came calling. Fox's first major goal was to modernize the store's catering department, bringing it up to the level of the store's wine and cheese departments.
That's been an introduction to a Mendocino she hadn't really encountered as the revered owner of a high-end restaurant. "We get everything -- vegetarian, free-range, vegan, regional, organic -- every version and sub-version of everything you can even think of," she says. "At first it made me a little nuts, but it's been fun to cook those kinds of things."
Then there was the price factor. When Fox introduced a cedar-plank-roasted salmon at $18.99 a pound, there was some muttering -- in spite of the fact that it was wild local king salmon (and delicious).
"It's been an interesting experience because we really need to balance all of those different considerations and slowly introduce new items," she says.
Now she's back to her first love, baking. She's just published a revised edition of her breakfast book "Morning Food," which includes not only that famous coffee cake and black bean chili, but more than 30 new recipes that didn't appear in the original.
"Honestly, some of it was beginning to look a little dated, so it needed to be freshened up," she says. "So I went through a very intense period of retesting all the recipes, weeding out some of them that didn't make sense any more -- I've decided the world doesn't really need any more recipes with oat bran -- and adding some more that I'd developed in the meantime."
At the same time, she's turning her attention to the market's baking department. The hardest part seems to be convincing supermarket-trained employees that "baking doesn't mean cooking something from one tub and then spreading it with something from another," she says.
The store is packaging her coffee cake, sold under her own label, and an "adult brownie," which she hurries to explain refers to the unsweetened chocolate.
And it may be that she's winning over more converts to good food here than at the restaurant, where, after all, everyone came in knowing what they were looking for. The cheese section is always staffed with someone to offer tastes, and the new antipasti and olive bar has turned into a big hit.
"We've got so many different kinds of people here," Fox says. "There are people who go around in flip-flops and just want a can of Bud. Then there are a lot of moneyed people who have traveled everywhere and want new things all the time. It's the most amazing balancing act. But what we're finding more and more is that if you give them the chance, they want a lot of the same things."
It's a new role, introducing people to tastes they may not have had before rather than supplying them with that coffee cake that they already know they love. But it's one that fits Fox perfectly these days.
(As a side note, Harvest Market has moved into downtown Mendocino, taking over the hardware story on a main street. It will serve gourmet food.)
Morning Food: Breakfasts, Brunches, And More for Savoring the Best Part of the Day (Paperback)
http://www.amazon.com/Morning-Food-Breakfasts-Brunches-Savoring/dp/1580087825/
sr=1-1/qid=1166125589/ref=pd_bbs_sr_1/002-2141354-2944804?ie=UTF8&s=books
1994:
http://www.amazon.com/Morning-Food-Beaujolais-Margaret-Fox/dp/0898153085/sr=1-3/
qid=1166125589/ref=pd_bbs_3/002-2141354-2944804?ie=UTF8&s=books
Her book about Cafe Beaujolais:
http://www.amazon.com/Cafe-Beaujolais-Margaret-S-Fox/dp/0898151341/sr=1-2/
qid=1166125589/ref=pd_bbs_2/002-2141354-2944804?ie=UTF8&s=books

(for other reviews: please go here:
http://two.leasingnews.org/Recommendations/rstrnt.htm )
----------------------------------------------------------------

Calendar Events This Day
Bill of Rights Day
Presidential Proclamation.
Cat Herders Day
If you can say that your job—or even your life---is like trying to herd cats, then this day is for you.
www.wellcat.com
Curaco: Kingdom Day and Antillean Flag Day
This day commemorates the Charter of Kingdom, signed in 1954 at the Knights' Hall at the Hague, granting the Netherlands Antilles completed autonomy. The Antillean flag was hoisted for the first time on this day in 1959.
http://www.curacao-tourism.com/
Halcyon Days
Traditionally, the seven days before and the seven days after the Winter solstice. To the ancients, a time when fabled bird ( call the halcyon---pronounced hal-cee—on) calmed the wind and waves---a time of clam and tranquility.
Begins this evening at Sundown: Chanukah:
December 16-23. Feast of Lights or Feast of Dedication. Festival lasting eight days commemorates victory of Maccabees over Syrians (165BC) and rededication of Temple of Jerusalem. Begins on Hebrew
calendar date Kisleve 25, 5767.
http://www.torah.org/learning/yomtov/chanukah/
Underdog Day
To salute, before the year's end, all of the underdogs and unsung heroes---the Number Two people who contribute so much to the Number One people, we read about ( Sherlock Holmes's Dr. Watson and Robinson Crusoe's Friday are examples.)
----------------------------------------------------------------

The Yuengling Brewery in Pottsville, Pennsylvania founded in 1829 is the oldest in the United States ( originally called Eagle Brewery.)
----------------------------------------------------------------

Today's Top Event in History
1962 - The first album to make fun of a United States President became the United States' #1 LP. The album was Vaughn Meader's "The First Family", which stayed at #1 for three months.
http://www.galleons.net/ogr/featured_vaughn_meader.htm
http://www.soundportraits.org/in-print/magazine_articles/vaughn_meader/
http://www.geocities.com/Broadway/Stage/1985/life.html
http://www.findarticles.com/cf_dls/m2822/4_23/69434761/p2/article.jhtml?term=
[headlines]
----------------------------------------------------------------

This Day in American History
1791-The first 10 amendments to the US Constitution, known as the Bill of Rights, became effective following ratification by Virginia. The anniversary of ratification and of effect is observed as Bill of Rights Day. The constitutional amendments were drawn up by James Madison and were declared in force this day, having been passed by both houses of Congress and ratified by their required number of states. The first of them established religious freedom, freedom of speech and press, the right to assemble, and the right to petition the government. The amendments were submitted to the states by the First Congress on September 25,1789. The first state to ratify was New Jersey, which acted on November 20,1789. Originally both houses passed 12 amendments, but two of them---on the proportion of representatives and on compensation—failed to secure the requisite number of states and ratifications.
http://memory.loc.gov/ammem/today/dec15.html
1792-The first life insurance offered by a general insurance company was offered by the Insurance Company of North America, organized in Philadelphia, PA with a capital of $600,000 on December 10th. The first policy was issued this day. Only six policies were written in five years, and in 1804 the life insurance feature was a discontinued. The first president was John Maxwell Nesbitt. He was a co-founder of the Bank of North American with Robert Morris, who both helped finance the revolutionary war.
http://www.famousamericans.net/johnmaxwellnesbitt/
1814-Twenty-six "Federalist party" Delegates from Connecticut, Massachusetts, New Hampshire, Rhode Island, and Vermont, who opposed the War of 1812, met to plan secession from the United States. Known in history as "The Hartford Convention," it lasted until January 5, 1815. They voted not to secede.
http://college.hmco.com/history/readerscomp/rcah/html/ah_040800_hartfordconv.htm
http://civilwar.bluegrass.net/secessioncrisis/hartfordconvention.html
http://www.usconstitution.net/hartford.html
http://www.primaryresearch.org/PRTHB/Dane/Norton/norton.htm
1839 - The first of triple storms hit Massachusetts Bay. The storm produced whole gales, and more than 20 inches of snow in interior New England. There was great loss of life at Gloucester MA
1854-The first street-cleaning machine of importance was employed by Philadelphia, PA. This was a historic event, as most city streets were quite dirty, which not only hampered transportation but was quite unsanitary. According to a contemporary account, it consists of "a series of brooms on a cylinder about two feet six inches wide, attached to two endless chins, running over an upper and lower set of pulleys, which are suspended on a light frame of wrought iron behind a cart, the body of which is near the ground. As the cart wheels revolve, a rotary motion is given to the pulleys conveying the endless chains and a series of brooms attached to them; which being made to bear on the ground successively sweep the surface and carry the soil up an incline or carrier plate, over the top of which it dropped into the cart."
1862 - Nathan B. Forrest crosses the Tennessee River at Clifton with 2,500 men to raid the communications around Vicksburg, Mississippi.
1862 - In New Orleans, Louisiana, Union Major General Benjamin F. Butler turns his command over to Nathaniel Banks. The citizens of New Orleans hold farewell parties for Butler, "The Beast," but only after he leaves.
1864 - The battle at Nashville begins.
1869 -- Norton I, Emperor of the United States & Protector of Mexico, & the greatest American ruler in history, leaves San Francisco to seek his yearly tribute from the legislature & lobbyists. He inspects the new capitol during the gala ball celebrating the buildings' inauguration.
http://www.zpub.com/sf/history/nort.html
http://www.notfrisco.com/nortoniana/index.html
http://www.sfmuseum.org/hist1/norton.html
1874-The first child abuse prevention organization was the New York Society for the Prevention of Cruelty to Children, founded in New York City by Henry Bergh, Elbridge Gerry, and James Wright. Initial funding was provided by Cornelius Vanderbilt. Bergh had earlier founded the American Society for the Prevention
Of Cruelty to Animals in 1866.
http://www.picturehistory.com/find/p/3979/mcms.html
1874-The first reigning king to visit the United States was David Kalakaua, King of the Sandwich Islands(Hawaii), who was elected king on February 12, 1874, by a vote of 39-6. He embarked on the USS Benicia on November 17,1874 and was received at the White House, Washington, DC, by President Ulysses Simpson Grant. Congress tendered him a reception on December 18. He arranged for a treaty of reciprocity, which was concluded on January 30,1875. He returned to his country on February 15 on the USS Pensacola.
http://www.picturehistory.com/find/p/9419/mcms.html
http://www.picturehistory.com/find/p/9430/mcms.html
http://www.royalty.nu/America/Hawaii.html
http://www.hawaii-nation.org/palace.html
http://kristinzambucka.com/kala.htm
1890-Sitting Bull is murdered by soldiers after he had surrendered, then claimed he was trying to escape. Famous Sioux Indian leader, medicine man and warrior of the Hunkpapa Teton band. Known also by his native name, Tatanka-yatanka, Sitting Bull was born on the Grand River, SD. He first accompanied his father on the warpath at the age of 14 against the Crow and thereafter rapidly gained influence within his tribe. In 1886 he led a raid on Fort Buford. His steadfast refusal to go to a reservation led General Phillip Sheridan to initiate a campaign against him which led to the massacre of Lieutenant Colonel George Custer's men at the Little Bighorn, after which Sitting Bull fled to Canada, remaining there until 1881. He later joined the Buffalo Bill Wild West Show and toured the US and Europe. When the government tried to take more land from the Indians, he became active again. A copy of the days newspapers about his death is noted below, and this is from Don Russell, "The Lives and Legends of Buffalo Bill(Norman, Okla, University of Oklahoma Press, 1960., page 132:) "At the outbreak of the Ghost Dance War, the War Department ordered the arrest of Chief Sitting Bull. Although the Sioux chief was , by 1890, quite old and had lost much of his power within the tribe, the army still feared him as a great anti-white leader. Forty-three Indian policeman, with the backing of two troops of the Eight Calvary just three miles away, were sent to make the arrest.
" An hour before dawn the Indian police arrived at Sitting Bull's cabin. At first the old chief offered no resistance; but when a few policemen tried to speed things up by dressing him roughly, he became angry. A crowd of Sitting Bull supporters gathered. Almost ready to leave, the chief demanded that the Indian police saddle his horse.
"Sitting Bull's was no ordinary horse, but an equine from the staged, show time West. It had belonged to Buffalo Bill, and Sitting Bull had performed special tricks with it when the Indian had traveled with Buffalo Bill's Wild West Show. When Sitting Bull left the show to return to the Indian nation, Buffalo Bill, in friendship, gave the trick horse to him as a gesture of the showman's gratitude.
"As the Indian police dragged and pushed Sitting Bull from his cabin, words were exchanged between the chief's supporters and his abductors. Suddenly, Sitting Bull announced that he was not going. Shots rang out, and with the first volley Sitting Bull was struck dead, one bullet entering from the front and another from behind. Both bullets were fired by the Indian police.
"Oddly, when the shooting started, Sitting Bull's horse took the cue for his act in Buffalo Bill's Wild West Show. With bullets flying everywhere, Indian police and Sitting Bull partisans scurrying for cover, the horse began to perform his tricks. Right in the middle of the newly anointed battlefield, he sat down and raised one hoof. Terror-stricken, some of the Indian police thought Sitting Bull's freed spirit had entered his horse and made the animal do the act. The battle continued for thirty minutes. Fourteen people, from both sides, were killed.
" Sitting Bull's horse, incredible, was not injured, and an Indian policeman rode him to Fort Yates with news of the battle. Eventually, the chief's horse was returned to Buffalo Bill, who put him back to work in the Wild West Show. In 1893, at the Chicago Columbian Exposition, the Wild West Show's cavalry standard bearer rode Sitting Bull's old horse."
http://store.aetv.com/html/product/index.jhtml?id=14051
http://www.bgsu.edu/departments/acs/1890s/woundedknee/sitbull.html
http://www.powersource.com/gallery/people/sittbull.html
http://www.picturehistory.com/find/p/1048/mcms.html
http://www.picturehistory.com/find/p/12621/mcms.html
http://www.picturehistory.com/find/p/1376/mcms.html
http://www.picturehistory.com/find/p/17502/mcms.html
1895-birthday of composer Any Razaf, Washington, DC, died February 3, 1973,Los Angeles
http://www.riverwalk.org/proglist/showpromo/razaf.htm
http://www.geocities.com/BourbonStreet/Delta/2810/razaf.htm
http://www.nmafa.si.edu/exhibits/malagasy/razaf.html
1896—Breaking all records, 1,096,509 shares of stock were traded at the New York Stock Exchange; over one million shares of stock.
1897-Birthday of trumpet player Ed Allen, Nashville, TN
http://www.tulane.edu/~lmiller/raeburn/edallen.htm
1911-Bandleader Stan Kenton born Wichita, Kansas "Salt Peanuts!"
http://kenton.crispen.org/biography.html
http://52ndstreet.com/kenton/bio.htm
1925-Birthday of trumpet player Jimmy Nottingham, Brooklyn, NY
http://www.centrohd.com/biogra/n1/jimmy_nottingham_b.htm
http://www.artistdirect.com/music/artist/bio/0,,474141,00.html?artist=Jimmy+Nottingham
1927-Birthday of sax player Gene Quill, Atlantic City, NJ
http://www.artistdirect.com/music/artist/bio/0,,482073,00.html?artist=Gene+Quill
1929-Birthday of pianist Barry Harris, Detroit, MI
http://members.tripod.com/~hardbop/harris.html
http://www.barryharris.com/
1932-Birthday of vocalist/song writer Jesse Belvin, San Antonio, TX
http://www.johnnyspencer.info/imagetexts10/goodnightmyloveJB.htm
http://www.electricearl.com/dws/belvin.htm
http://www.vh1.com/artists/az/belvin_jesse/bio.jhtml
1934-Birthday of Trombonist Curtis Fuller, Detroit, MI
http://members.tripod.com/~hardbop/fuller.html
http://www.thejazzfiles.com/JazzFuller.htm
http://www.fantasyjazz.com/catalog/fuller_c_cat.html
1935-Birthday of drummer Dannie Richmond, New York City
http://www.theiceberg.com/artist/25299/dannie_richmond.html
http://www.drummerworld.com/drummers/Dannie_Richmond.html
1938 - Washington sends its fourth note to Berlin demanding amnesty for Jews.
1939 - The epic film "Gone with the Wind" had its world premiere in Atlanta, introduced by its producer David O. Selznick.
http://www.newline.com/sites/gonewind/history/
1941 - On Victor Records, Lena Horne recorded the classic torch song that became her signature: "Stormy Weather".
http://media.rollingstone.com//assetaudio_old/1/60/16076/
373_16076_5_2250_4500_15205_9_1_191.rm
http://www.classicmoviemusicals.com/horne.htm
http://www.rollingstone.com/reviews/cd/review.asp?aid=38524&cf=7690
http://www.pbs.org/wnet/americanmasters/database/horne_l.html
1942-Dave Clark, musician (leader of the Dave Clark Five, "I Like It Like That"), born London, England.
http://www.geocities.com/SunsetStrip/6742/daveclark.html
http://www2.rpa.net/~theboltons/DC5main.htm
http://www.daveclarke.com/
1943-Battle of San Pietro: A German panzer battalion inflicted heavy casualties on American forces trying to take the 700-year-old Italian village of San Pietro, before withdrawing from the town. San Pietro was reduced almost entirely to rubble. The American movie director John Huston, serving as an Army lieutenant, filmed the battle for the military. So graphic was the film that it was described as antiwar by the military brass at the War Department. The film was cut from five to three reels before censors allowed it to be released in 1944. It was later re-edited for the television series "The Big Picture."
1943-The first Marine officer of Chinese descent was Wilbur Carl Sze, commissioned a second lieutenant. He was born in Washington, DC, and at the age of five went to China, where he remained for 11 years before returning to the United States.
1943-King Cole Trio records," Sweet Lorraine."
1944-Glenn Miller, 40, crashes in the English Channel
http://www.glennmillerorchestra.com/history.html
1944-Invasion of Mindoro, Philippines. After the usual barrage from naval guns, the US 24th Division landed on Mindoro, the largest of the islands immediately south of Luzon (the most important island of the Philippines). American soldiers easily advanced eight miles inland, took the perimeter of their beachhead and started construction of an airfield. Japanese kamikaze counterattacks, however, sank two motor torpedo boats and damaged the escort carrier Marcus Island, two destroyers and a third motor torpedo boat, making Mindoro a more costly conquest than the island of Leyte had been.
http://www.grunts.net/army/24thid.html
http://home.earthlink.net/~scottie16/index.html
1944-The first US Army generals to wear the five-start insignia were Henry Harley "Hap" Arnold, Dwight David Eisenhower, Douglas MacArthur, and George Catlett Marshall, who appointments were ratified by the Senate this day. The grade of General of the Army was established by act of Congress on December 14, 1944.
1944-The first US Navy admirals to wear the five-star insignia as Admirals of the Fleet were Ernest Joseph King, William Daniel Leahy, and Chester William Nimitz, whose appointments were ratified by the Senate this day. The grade of fleet admiral of the Navy was established by act of Congress on December 14, 1944. 1949-Birdland opens in New York City
http://www.birdlandjazz.com/main.html
http://www.josefhuber.com/Birdland.mid
1945 - A record December snowstorm buried Buffalo, NY, under 36.6 inches of snow, with unofficial totals south of the city ranging up to 70 inches. Travel was brought to a halt by the storm.
1954-"Davy Crockett" premieres on TV. This show, a series of five segments, can be considered TV's first miniseries. Shown on Walt Disney's "Disneyland" show, it starred Fess Parker as American western hero Davy Crockett and was immensely popular. The show spawned Crockett paraphernalia, including the famous coonskin cap (even after we found out that Boone never wore a coonskin hat).
1962 - The first album to make fun of a United States President became the United States' #1 LP. The album was Vaughn Meader's "The First Family", which stayed at #1 for three months.
http://www.galleons.net/ogr/featured_vaughn_meader.htm
http://www.soundportraits.org/in-print/magazine_articles/vaughn_meader/
http://www.geocities.com/Broadway/Stage/1985/life.html
http://www.findarticles.com/cf_dls/m2822/4_23/69434761/p2/article.jhtml?term=
1954 -- Kirk Douglas/James Mason movie "20,000 Leagues Under the Sea" released.
1958- In its year-end survey, Billboard rates the top pop tune of 1958 as Domenico Modugno's "Volare," the top R&B tune as Chuck Willis' "Hang Up My Rock & Roll Shoes," the best selling LP as the original cast album of "My Fair Lady" and the best-selling EP as Elvis Presley's "Jailhouse Rock."
1959- The Everly Brothers record "Let It Be Me" in New York City, the first time they've recorded outside of Nashville and the first time they've recorded with strings.
1961-- Adolf Eichmann, the former German Gestapo official accused of a major role in the Nazi murder of 6 million Jews, is sentenced by a Jerusalem court to be hanged.
1962 - The Boston Celtics' Bob Cousy set a National Basketball Association record as he scored his 5,926th field goal. His career highlights included the NBA's 1957 MVP Award, and the record set on March 21, 1953 for 30 free throws in one game when the Celtics played the Syracuse Nationals. Four of the free throws were made in overtime.
http://www.cmgww.com/sports/cousy/bcousy.html
1965-- The United States drops 12 tons of bombs on an industrial center near Haiphong Harbor, North Vietnam.
1967-- President Lyndon B. Johnson signs the meat bill in the presence of Upton Sinclair, the author of the controversial book The Jungle.
1967- Beatles release "Christmas Time is Here Again"
http://www.musicsonglyrics.com/B/Beatles/Beatles%20-%20Christmas%
20Time%20(Is%20Here%20Again)%20lyrics.htm
1967-The Beatles' "Magical Mystery Tour" LP goes gold.
1968- Grace Slick, performing with the Jefferson Airplane on the "Smothers Brothers Comedy Hour," appears in blackface and raises a black-leather glove in the black power salute at the conclusion of "Crown of Creation." The incident is one of several which leads to the show's cancellation the following season.
1971-The firsts secret Service agents who were woman were Laurie B. Anderson, Sue A. Baker, Kathryn I. Clark, Holly A. Hufschmidt, and Phyllis Frances Shantz, former agents of the Executive Protective Service.
1973- American Psychiatric Association declares homosexuality is not mental illness.
1973-Sandy Hawley became the first jockey to win 500 races in a single year when he rode Charlie Jr. to victory in the third race at Laurel Race Course in Maryland.
1974-Pitcher Jim "Catfish" Hunter was ruled a free agent by arbitrator Peter Seitz who decided that Oakland A's owner Charley Finley had not fulfilled the terms set forth in Hunter's contract. Hunter later signed to play with the New York Yankees.
1974 - Baltimore Colts quarterback, Bert Jones, set an NFL record by when he completed seventeen consecutive passes in a game against the New York Jets.
http://www.hickoksports.com/biograph/jonesbert.shtml
http://www.amazon.com/exec/obidos/ASIN/0396075037/avsearch-bkasin-20/
104-3191958-8595946
1978 - United States President Jimmy Carter announced he would establish diplomatic relations with China from January 1, 1979, and break off relations with Taiwan.
1979 - Chris Haney and Scott Abbot invented the game "Trivial Pursuit".
http://www.trivialpursuit.com/trivialpursuit/about.vm
1979-Pink Floyd's "Another Brick in the Wall" hits Number One on the U.K. pop chart before subsequently finding similar success in the U.S.
1980 - Dave Winfield signed a ten-year contract with the New York Yankees for a paycheck between $1.3 and $1.5 million, making him the wealthiest player in United States team sport history. It was said the total package for the outfielder was worth over $22 million.
http://www.baseballhalloffame.org/hofers_and_honorees/hofer_bios/winfield_dave.htm
1982 - Paul "Bear" Bryant announced his retirement as head football coach at the University of Alabama after 232 victories and only 46 losses.
1983 - The remaining 80 United States combat soldiers in Grenada withdrew. -- just over seven weeks after the United States-led invasion of the Caribbean island.
1986- CIA director William Casey suffers a cerebral seizure.
http://govfigures.freeservers.com/casey.html
http://www.amazon.com/exec/obidos/ASIN/0140113142/inktomi-bkasin-20/
ref%3Dnosim/104-3191958-8595946
1986 - In New York City, violinist Isaac Stern arrived in a horse-drawn carriage to cut the ribbon on the renovated Carnegie Hall.
http://www.cs.princeton.edu/~san/stern.html
http://www.newstribune.com/stories/092301/ent_0923010935.asp
http://www.carnegiehall.org/intro.jsp
http://www.musicbase.org/STE001.html
1986 - Kenny Rogers cut a 17 million dollar deal with the Dole Food Company, to become the highest-paid celebrity pitchman.
http://www.kennyrogers.com/
1987 - A major winter storm hit the Great Lakes Region, intensifying explosively as it crossed northern Illinois. High winds and heavy snow created blizzard conditions in southeastern Wisconsin. Winds gusted to 73 mph, and snowfall totals ranged up to 17 inches at LaFarge. The barometric pressure at Chicago IL dropped three quarters of an inch in six hours to 28.96 inches, a record low reading for December. Up to a foot of snow blanketed northern Illinois, and winds in the Chicago area gusted to 75 mph. O'Hare Airport in Chicago was closed for several hours, for only the fourth time in twenty years. High winds derailed train cars at Avon IN. Light winds and partly sunny skies were reported near the center of the storm, a feature typical of tropical storms.
1988 - High pressure in the Pacific Northwest and low pressure in the southwestern U.S. combined to produced high winds from Utah to California. Winds gusting to 70 mph in the San Francisco area left nearly 300,000 residents without electricity. Winds in Utah gusted to 105 mph at Centerville.
1989 - A couple of low pressure systems spread heavy snow across the northeastern U.S. Up to two feet of snow was reported along Lake Erie in northeastern Ohio, and up to ten inches was reported in Connecticut. Heavy snow squalls developed over Michigan for the third day in a row. Three Oaks MI reported 25 inches of snow in two days. Twenty-six cities in the north central U.S. reported record low temperatures for the date. The low of 10 degrees below zero at Wichita KS was a December record for that location.
1993 - Delegations from 117 countries approved by consensus a GATT trade treaty aimed at opening up international markets.
1993 - Called "a beautiful film about the holocaust horror", Steven Speilberg's haunting black-and-white film Schindler's List opened in United States theaters. Starring Liam Neeson, Ben Kingsley, Ralph Fiennes, and Caroline Goodall, the film won many awards, including Oscars for Best Picture and Best Director.
1995 - The United Nations Security Council authorized NATO to take over peacekeeping operations in Bosnia in a resolution spelling the end of one of the United Nations' toughest field missions.
1995 - Southeast Asian nations signed a treaty banning the possession, manufacture and acquisition of nuclear weapons and created a nuclear arms-free zone from Burma and Vietnam in the north to Indonesia in the south.
1995 - European Union leaders christened their planned new single currency the "Euro."
1995--- The Ted Williams Tunnel in Boston is opened as the Splendid Splinter leads the way.
1997-Mike Gartner of the Phoenix Coyotes became the fifth player in NHL history to reach the 700-market in regular-season goals scored. Gartner tallied at 10:41 of the first period against the Detroit Red Wings in a game that ended in a 3-3 tie.
1997-The SF 49ers retired #16, the number on Joe Montana's jersey.
2002 -- Indianapolis wide receiver Marvin Harrison catches nine passes for 172 yards and two TDs to break Herman Moore's single-season reception record (123). Harrison finishes the year with 143 catches.
http://images.nfl.com/history/images/1215.jpg
--------------------------------------------------------------

American Football Poem
Lines
by Martha Collins
Draw a line. Write a line. There.
Stay in line, hold the line, a glance
between the lines is fine but don't
turn corners, cross, cut in, go over
or out, between two points of no
return's a line of flight, between
two points of view's a line of vision.
But a line of thought is rarely
straight, an open line's no party
line, however fine your point.
A line of fire communicates, but drop
your weapons and drop your line,
consider the shortest distance from x
to y, let x be me, let y be you.
from Some Things Words Can Do, 1998
The Sheep Meadows Press, Riverdale-on-Hudson, N.Y.
--------------------------------------------------------------

SuDoku
The object is to insert the numbers in the boxes to satisfy only one condition: each row, column and 3x3 box must contain the digits 1 through 9 exactly once. What could be simpler?
http://leasingnews.org/Soduku/soduko-main.htm

--------------------------------------------------