Funding Specialist, Irvine, Ca
Small ticket exp., min 2+ years with plenty of energy. Bachelor's Degree preferably in Finance or other Business discipline.
Contact: pstuber@nationwidefunding.com
About Us: Nationwide Funding, L.L.C. is a financial services company offering equipment financing and business capital to small business owners and municipalities in all 50 states.


Monday, December 18, 2006

CLICK IMAGE TO MAKE AN
ONLINE DONATION
SAN FRANCISCO---In the winter of 1891, Salvation Army Captain Joe McFee put a crab pot on the San Francisco docks and asked citizens to "keep the pot boiling" by making donations so he could feed the needy at Christmastime.These days, we all know this "crab pot" to be The Salvation Army Christmas Kettle
Headlines---
Armon Mills, Publisher
Classified Ads---Asset Management
Welcome New Readers
Sovereign Bank Xmas gift to 800 employees
United States v. Barry Drayer
Criminal Docket Number 02-767 (ADS)
"Steven dunks Barry"
CLP Year-end Wrap-Up
by Jim Merrilees, CLP, President
Alexa Ranks Leasing News #1
Classified Ads---Help Wanted
Holiday Ad Special to Expire Xmas
Top Stories----December 11-15
Loans: Achieving Growth in 2007
Cartoon—New Yorker Magazine
Leasing 102-by Mr. Terry Winders, CLP
"Sale-Lease-Back Issues"
Last Chance Christmas Gift
Business Leasing News, December 2006
News Briefs---
You May have Missed---
Sports Briefs---
"Gimme that Wine"
Restaurant Review: The Plumed Horse
Calendar Events
Snapple Real Facts
Today's Top Event in History
This Day in American History
American Football Poem
######## surrounding the article denotes it is a "press release"
------------------------------------------------------------------

Armon Mills, Publisher
Armon Mills joined the Leasing News Advisory Board on February 5, 2004. In reality, he was quite instrumental and was the first to give Kit Menkin advice to incorporate, trade mark, and develop what were originally e-mails about what was happening in the equipment leasing industry sent to friends. Kit served on all Armon's advisory boards; is a personal friend of he and his family. He and Armon often had lunch together often when Armon was located in San Jose, California. They also both served on community non-profit organizations as officers, including chairmen and presidents, working on projects together. Armon has been a mentor to several publishers, many of them across the nation, running the various Business Journals and other media.
One of the first pieces of advice he gave also applies to all industries, not just the news media. He said to not react to your competition. What he meant was yes; keep track of your competition, but concern your operation with your goal and mission. Keep records, statistics, and most of all, don't try to copy what your competition does or even do the opposite. Don't react. Don't let your competition
run your publication. Make a plan, set your goals, and listen to your readers (customers) a lot more than whatever your competition is doing or not doing. Don't be different, just to be different. As important, don't be the same, trying to do the "same" better
than your competitor.
You know, it is common sense, that many of us know, but don't exercise. Be yourself. Often that is very difficult to do. What Armon Mills told me: Don't let your competition run your company. Do the best you can do, not what your competitor tells you must do.


Armon Mills
President & Publisher
San Diego Business Journal
4909 Murphy Canyon Rd., Suite 200
San Diego, CA 92123
Direct Line: 858.277.6795
AMills@sdbj.com
www.sdbj.com
In April of 2004, Armon Mills joined The San Diego Business Journal as President and Publisher of the award winning weekly.
Armon began his career in public accounting, earning his CPA certificate in 1967. He went on to work in public accounting at Fox & Company for 20 years. Armon knows the the world of business publishing well, changing his career path and signing on as President and COO of American City Business Journals, Inc. Armon has served as Publisher of the Business Journal in Phoenix, Arizona, the San Jose Silicon Valley Business Journal and Silicon Valley Biz Ink.
Armon has been active in many community organizations, including the Board of Directors of the San Jose/Silicon Valley Chamber of Commerce, San Jose Convention and Visitors Bureau, Boy Scouts of America, YMCA, Salvation Army and the Silicon Valley Chapter of the Commonwealth Club of California. He was also an active member of the San Jose Rotary Club.
Armon is continuing his strong commitment to the community here in San Diego. He is a member of the Rotary Club #33, and has accepted positions on the Board of Directors of Junior Achievement, the Salvation Army, the YMCA and is currently a member of the Finance Committee of the San Diego Convention and Visitors Bureau, the Pacific Life Holiday Bowl Committee, and most recently joined the board of the United Way of San Diego.
Recent Awards Include:
Media Advocate of the Year -1997
U.S. Small Business Administration San Francisco District
Silver Hope Award - 1997
National Multiple Sclerosis Society
Distinguished Citizen Award - 1998
Santa Clara County Council of Boy Scouts of America
Leadership Excellent Award – 1998
San Jose/Silicon Valley Chamber of Commerce
Silver Beaver Award - 2001
Santa Clara County Council of Boy Scouts of America
Southwestern College – Winfield, Kansas
Business Hall of Fame - 2002
--------------------------------------------------------------

Classified Ads---Asset Management


Chicago, Illinois
Bloomfield Township, MI
15+ yrs experience asset management and credit analyst. Leadership and training skills. Audited returns, max residual, lease end and resale negotiator.
E-mail: cmcozzolino@msn.com
Boston, MA
10yrs exp structuring/modeling sophisticated lease/ loan products. Expert programmer: customized portfolio mgmt, securitization, economic capital & pricing applications. Available for contract work.
E-mail: lease_structuring@yahoo.com
Chicago, IL
MBA, 15+ years exp. Long history of success in maximizing residual position through outstanding negotiation skills & lease contract management. Third party re-marketing, forecasting etc...
email: jgambla@aol.com
Chicago, IL
2+ Years Exp. Asset Remarketing Transportation/ Medical/Cosmetic Equipment; Superior End Of Lease Negotiation Skills; Comprehensive Buyer Contacts; Available Immediately For Assignment
Email: Lonnie0168@comcast.net
Princeton, NJ
Asset management/credit/collection
20+ years experience in equipment financing. Last five years in Asset Management including remarketing, end of lease negotiations, equipment and market evaluations
E-mail: bgaffrey@earthlink.net
Sausalito, CA
Sr. Corp. officer, presently serving as consultant, fins. service background, M&A, fund raising, great workout expertise, references
Email: nywb@aol.com
Sonoma, CA
20+ years managing/ maximizing residual values, exp. computers/ hi-tech mfg. Excellent negotiation skills. Outstanding 3rd party contacts/buyers. Created deal winning structures-established residual values.
Email: dfeltman@yahoo.com
Wilton, CT
18 years exp. in IT and High Tech leasing industry. Residual forecasting, workouts, off-lease sales, mid-term restructures, auctions, all aspects of remarketing and equipment management.
Email: charrer@hotmail.com
To place a free "job wanted" ad here, please go to:
http://64.125.68.91/AL/LeasingNews/PostingForm.asp
For a full listing of all "job wanted" ads, please go to:
http://64.125.68.91/AL/LeasingNews/JobPostings.htm
--------------------------------------------------------------

Welcome New Readers
We welcome new readers to join our mailing list. The purpose is to be notified that there is a new edition posted. The e-mail points out the "headline" news in the edition. Often we send out "extra's,"
when a newsworthy event occurs we think readers should learn about right away.
Last week we had many new readers, and this is directed to them to let them know we are no longer a daily; generally have editions only three times a week-it depends. If there is not enough "hard" news, we don't send out an issue just to send out an issue. Many readers also will read a few stories the first time, then visit us the next day.
We encourage you to invite colleagues to subscribe. We are free. We strive for our goal of being independent, unbiased, and reporting fair news about what is happening in the equipment leasing industry, primarily in the United States. We do have readers in other countries. One of the reasons we go to press about 3am each morning is to reach not only the East Coast, where it is 6am, but also as far away as India where the business day has not ended.
Kit Menkin, editor
kitmenkin@leasingnews.org
--------------------------------------------------------------

Sovereign Bank Xmas gift to 800 employees
by Christopher Menkin
The jinxed Sovereign Bank gave 800 employees an early Christmas present: they are being laid off.

Joseph P. Campanelli
President and Chief Executive Officer, Sovereign Bancorp, Inc.
Chief Executive Officer, Sovereign Bank
From Wellesley, Massachusetts, Sovereign president, chief executive office, and chief public relations director, Joseph Campanelli said in a statement,"There is never a good time to take these actions…The decision to reduce our workforce was a very difficult one to make, especially during the holiday season. We pledged to aggressively improve our business fundamentals and to openly communicate our decisions promptly. These steps are consistent with that pledge."
Reductions will be mostly in back office and corporate staff functions, it was reported. It did not appear to affect the leasing division, which in June had taken over Ira Romoff ICB Bank Leasing when they purchased the bank.
The Merry Christmas applies to 100 families by closing its wholesale mortgage units in Atlanta, Indianapolis and Concord, Calif. Those offices would stop doing business in the first quarter and close in March, company spokesman Ed Shultz told the news media.
The bank will keep open a mortgage unit in Rosemont, just outside Philadelphia, and one in Albany, N.Y.
Another 102 families will be affected in Pennsylvania, with about 70 of those coming from four offices in Reading, Shultz said. The corporate office in Boston will see 77 positions cut, and 21 of Sovereign's 928 employees in Rhode Island will be let go. Approximately 600 are spread throughout its other offices. Apparently this is one reaction to the fall off in the mortgage operation, and perhaps acquisition of ICB Bank. The bank evidently saves the holiday days off, plus any
Christmas bonuses.
The bank has 12,000 reportedly happy employees left, who were glad they still have a job ( this year.)
Here is the full press release on the matter:
http://sovereignbank.mediaroom.com/index.php?s=43&item=390
Previous stories on Sovereign Bank can be found in the funder's list here:
http://www.leasingnews.org/Funders_Only/Funders_B.htm#sovereign
--------------------------------------------------------------

United States v. Barry Drayer
Criminal Docket Number 02-767 (ADS)
"Steven dunks Barry"
by Christopher Menkin
Hello, Barry, I am told you read Leasing News often.
The sentencing for defendant Barry Drayer of RW Professional, Inc., has been postponed for a period of two weeks at the request of Steven Tiscione, Assistant U.A. Attorney on behalf of the lead attorney in the case, Roslynn R. Mauskopf.
It appears the only one who has not made a "deal" is Drayer who on December 9th, 2006 made further objections and denials, although convicted, in a letter through his attorney to
the Honorable Arthur D. Spatt.
Drayer never appeared on the stand to answer questions, and the last five years has been under "house arrest," wearing an ankle bracelet, but with the full pleasures of his house including satellite TV, internet access, full kitchen privileges, visitors, and the comfort of his own bed. Steven Barker, also on trial, has been confined to a New York Jail during this time.
According to several sources, Steven Barker joined the others in turning states evidence, after being found guilty, in order to receive a reduced sentence. Allegedly he not only confessed, but demonstrated how Barry Drayer instructed him to "kite" payments and payoffs, including how to access the records, instructions from Drayer and information crucial to the government in attempting to obtain restoration and confirm victim's claims.
Those caught in the limbo, as well as the financial statements evidently cheated out of $50 to $100 million. will be the beneficiary.
It was a smart move for Steven Barker, and perhaps a Christmas present to the victims.
Others who testified against Drayer in the trial itself include former employees and officers: Susan Cottrell, Roger Drayer (his brother,) Jennifer Tarantino, Tallie Jo Allen, and Rochelle Besser (his sister who Drayer has continually said was the president and he was "only a salesman." As a side note, everyone in the leasing industry who has dealt with RW Professional knows that Drayer called the shots. Steven's final testimony was not really necessary, except for evidently the main concern of the US Attorney's office: restitution of funds. 90 days after the sentencing is made, the list is to be gathered.
As Leasing News has written there are various law suits of up to $50 to $100 million, perhaps more, and as important to the US attorney's office, not just the large financial institutions have lost money, but the multitude of debtors caught in the flux of double-dipping and payoffs that did not occur, including lawsuits by banks and other groups as they were not paid: Drayer kept the money, this court proved.
The monies owed and various claims are numerous, as outlined in a letter dated December 14, 2006, in response to Drayer's attorney letter of December 9th, as addressed to the Honorable Arthur D. Spatt.
In a separate letter, the US attorney's office states, "In consultation this morning with our Office's Victim Witness Coordinator, I was made aware that the notifications to the victims in this matter were not updated to reflect the new sentencing date. Accordingly, the victims have not been notified of the sentencing date on December 15, 2006. Because of the high number of victims, and the fact that many of the victims are located in states across the country, the Government respectfully requests that the sentencing in the above-referenced case be adjourned for two weeks so that notification of the sentencing can be made to victims to provide them with an opportunity to appear at the sentencing if they so wish."
There are a number of violations of law, but the bottom line is from 15 years to 30 years maximum, plus full restitution of money. Drayer has gone through several attorneys, using public attorneys, too.
It appears Steven has made a "deal" and will get a reduced sentence, which will include the time he has served in the New York jail.
The guess is how much time Drayer will get. He has already served five years under "house arrest." If he gets 15 years, leaving ten years, and if he gets off for "good behavior," it would be in five more years. A guess is he will then be 73 years old. If he gets the full 30 years, he will get out when he is 80 years old.
Leasing News receives requests from some of the victims, wishing to learn the disposition of the case. Many predict he will "walk," as he has done in the past in several circumstances.
If you are, or know, one of the victims, and either want to attend or communicate, here is:
Steve Tiscione
Assistant U.S. Attorney
719-254-6317
Six page letter December 6, 2006 from Drayer's Attorney at his behalf:
http://www.leasingnews.org/PDF/show_case_doc_502,191099,,,,,4329903,1.pdf
Six page response from government re: Drayer's letter:
http://www.leasingnews.org/PDF/show_case_doc_508,191099,,,,,4329915,1.pdf
Letter requesting two week postpone by US Attorney's office:
http://www.leasingnews.org/PDF/show_case_doc_509,191099,,,,,4329917,1.pdf
Previous articles:
http://www.leasingnews.org/Conscious-Top%20Stories/RW_stories.htm
--------------------------------------------------------------

CLP Year-end Wrap-UP 2006
by Jim Merrilees, CLP, President
This is the nineteenth article in a series about the Certified Lease Professional program, explaining why individuals decided to become a CLP, the process, and their reaction to the knowledge and other benefits gained. It is recommended you read others in the series, a cross section of the equipment leasing industry to learn how this helped the individual person and their career.
Merrilees was one of the original supports of the CLP program on the board of the Western Association of Equipment Lessors, which later became the United Association of Equipment Leasing, in which he also served as president.
The 1991 Western Association of Equipment Lessors Board of directors posed for this picture with the Pacific Ocean in the background as the evening Gala at The Lodge at Pebble Beach was about to commence. The 1991 Executive Committee (seated l to r) are President Bill Grohe, VP Marketing, Brentwood Funding Enterprises; Vice President Hal Horowitz, CLP, EVP, Interbank Leasing Company; Immediate Past President Ron Wagner, CLP, President Heritage Leasing Capital; Executive Vice President Jon Bednerik, CAE (not pictured is Secretary/Treasurer Gordon Roberts, VP First Concord Acceptance Corporation). Standing (l to r) are Board of Directors Members Bob Grenzer, President, Kropschot & Associates; Chuck Griffin, CLP President, Griffin & Associates; Jim Merrilees, President, Colonial Pacific Leasing Corporation; Peter Eaton, CLP, Regional Vice President, First National Leasing Corporation; Robert Jacobson III, CLP, Consultant; Francie Wilbourne, West Coast Manager, ORIX Credit Alliance Corporation; Oren M. Hall, Partner, Heritage Financial Services. (Not pictured are Barry Ferns, Esq., Ferns & Ferns, and Ginny Young, EVP, Nova Leasing Corporation.)
The 1995 Western Association of Equipment Leasing Staff: (back row, left to right) Raymond Williams, Ph.D., CAE, 1995 President Jim Merrilees, Sharon Ortiz; Front row, left to right) Estarlita Green, James Geluz, Loretta Lowe.
Early in his career, Jim was with Pitney Bowes Credit Corporation in Torrance, CA, then moved up north where he eventually became the president of Colonial Pacific Leasing, Tualatin, Oregon, successful with the Pegasus program, left to found Nation's Credit, then went Textron Financial, then in January, 2003, joined NetBank to launch a finance division for business equipment vendors and manufacturers. In July of the same year his friend Paul Menzel, CLP, senior vice-president of Pacific Capital Bank talked him into joining as VP/Project Manager. Their plan was to triple business, which they did, up-dating the operation while being able to retain the original group and their identity.
At the beginning of 2005, there were 223 on the list on the CPL list, with 221 active in the equipment leasing industry. At the end of last year, the total count of CLP's named on line was 173, according to Cynthia W. Spurdle, Executive Director of the foundation.

1993
Jim Merrilees, president,
Colonial Pacific Leasing Corp.
Tualatin, Oregon
(Sorry, do not have a current photograph. editor)
This, our sixth year, has been an exciting one for the Certified Leasing Professional Foundation. We have been very busy getting the word out to many in the lease/finance business about the value of education. Not only in the US but Canada and the Ukraine. Yes the Ukraine.
Currently we have 174 active CLP's in the US. We would like to add to this number and also retain all those who have made a commitment to education and high ethical standards within the industry they derive a nice living from.
The Eastern Association of Equipment Leasing, National Association of Equipment Lessors, and the Untied Association of Equipment Leasing L support the Foundation through board participation, making class time available and generously providing space for us at their annual conferences. It only works because of the volunteers from these three associations. Thanks to each of the associations and to their Boards who lend a hand each year.
We signed an agreement with Canadian Finance & Leasing Association (CFLA). The agreement allows the CFLA to use Foundation products as well as the designation of CLP. Truly this is a good thing for the industry in both countries. It coincided with our goal this year of brand imaging and spreading the word about the Foundation. We will continue to work with our brothers and sisters to the North to establish an education standard all will be proud of.
We also signed an agreement with USAID (United States Agency for International Development) who funds Access to Credit Initiative (ATCI) establishing a Ukrainian Certified Leasing Specialist (UCLS) program for the Ukraine. Within the UCLS program, ATCI and the CLP Foundation have worked together to establish the Certified Leasing Specialist (CLS) designation. Bob Teichman, CLP, and current Foundation Vice President, has worked diligently in bringing this opportunity to us.
This year the Foundation was very proud to introduce our first one day Master Review Class for new CLP candidates ready to sit for their exam. The first class was held in Pottstown, PA at Susquehanna Commercial Finance Company. We have scheduled one in northern New Jersey for March 2007.
All said the Foundation is poised to get the word out about education and standards in our industry right here at home. It has been a good year with many more to follow.
To all those who believe and lend their valuable time, thank you and Happy Holidays.
Jim Merrilees, CLP
2006 CLP Foundation President
Pacific Capital Bank
Equipment Leasing Division
6950 SW Hampton Street #219
Tigard, OR 97223
jim.merrilees@pcbancorp.com
Why I became a CLP...series:
http://www.leasingnews.org/CLP/Index.htm
--------------------------------------------------------------

Alexa Ranks Leasing Media Web Sites
| | | | | |
| --- | --- | --- | --- | --- |
| Rank | | | | |
| 1. | 140,663 | 127,334 | | www.leasingnews.org Leasing News |
| 2. | 143,008 | 128,406 | | www.aba.com American Bankers Association |
| 3. | 272,592 | 228,726 | | www.elaonline.com Equipment Leasing Association |
| 4. | 339,499 | 360,121 | | www.monitordaily.com Monitor Daily |
| 5. | 558,736 | 571,518 | | www.ibaa.org Ind Community Bankers of America |
| 6. | 598,337 | 530,373 | | www.naelb.org* National Assoc. of Equip Leasing Brokers |
| 7. | 1,056,581 | 1,230,348 | | www.cfa.com Commercial Finance Association |
| 8. | 1,215,212 | 1,140,495 | | www.lessors.com eLessors Networking Association |
| 9. | 1,483,533 | 1,132,568 | | www.leasingnotes.com Leasing Notes |
| 10. | 1,829,134 | 1,886,008 | | www.leasefoundation.org Equip. Leasing & Fin Fndn |
| 11. | 1,885,152 | 1,613,084 | | www.us-banker.com U.S.Banker |
| 12. | 2,126,308 | 1,278,683 | | www.iicl.org Institute of International Container Lessors |
| 13. | 2,607,585 | 2,610,096 | | www.aglf.org Assoc of Government Leasing Financing |
| 14. | 2,872,180 | No Data | | www.Leasingpress.com Leasing Press |
| 15. | 3,963,471 | 2,779,275 | | www.executivecaliber.ws Exec Caliber-Jeffrey Taylor |
| 16. | 4,204,192 | 2,289,001 | | www.uael.org United Association of Equipment Leasing |
| 17. | No Data | 5,656,510 | | www.clpfoundation.org CLP Foundation |
| 18. | No Data | No Data | | www.leaseassistant.org Lease Assistant |
| 19. | No Data | No Data | | www.nationalfunding.org The National Funding Assoc |
| 20. | No Data | No Data | | www.eael.org*Eastern Association of Equipment Leasing |
| 21. | No Data | No Data | | www.leasecollect.org Lean -Lease Enforcement Att Net |
| 22. | No Data | No Data | | www.efj.com Equipment Financial Journal |
David G. Mayer's Business Leasing News is not included in the Alexa report list as it does not have its own individual site and Alexa finds Patton Boggs, LLP Attorneys at Law. The rating is not valid as it includes all those who visit and communicate with the law firm. When Business Leasing News has its own individual web site, it will be included in the Alexa survey.
*It should also be noted that two web sites have their "list serve" posted via their site, meaning their e-mails are counted as a visit to the site, whereas they are "list serve" communication. These are technically visits to the web site, but primarily to use "list serve."
These comparisons are compiled by Leasing News using Alexa and should be viewed as a "sampling," rather than an actual count from the website itself. Other than as noted above, we believe the ratings are reflective as most have stayed in the same position, basically, for over a year.
The Alexa tool bar works on most browsers.
They are partnered with Google.
You may download their free tool bar A graph and analysis of the last three months are available.
( Note: the lower the number, the higher you are on the list. It is based on all web sites. Leasing is only a very small part of the various sites such as Yahoo, MSN, Google, etc. )
--------------------------------------------------------------

Classified Ads---Help Wanted
Controller

Requirements:
- BA/BS in Finance or Accounting
- CPA Required
- Current working knowledge of Tax Laws
- Prior leasing experience preferred
- Proficient with Great Plains and Excel
- Strength in LeasePlus and Access are preferred.
About us: Nationwide Funding, LLC is a leading provider of equipment financing and leasing solutions for businesses nationwide, and the vendors who serve them. With its prime location in Southern California and offices in Chicago's downtown financial district, Nationwide Funding, LLC has been able to secure specialized credit facilities and create funding partnerships with a wide variety of financial institutions.


Funding Specialist


Funding Specialist, Irvine, Ca
Small ticket exp., min 2+ years with plenty of energy. Bachelor's Degree preferably in Finance or other Business discipline.
Contact: pstuber@nationwidefunding.com
About Us: Nationwide Funding, L.L.C. is a financial services company offering equipment financing and business capital to small business owners and municipalities in all 50 states.


----------------------------------------------------------------

Holiday Ad Special to Expire Xmas
Lease a "Help Wanted" Ad
Reach more readers at a lower price than any other equipment leasing internet publication. These are experienced individuals, well-informed as they read Leasing News to keep up-to-date.
Christmas Special
31 Days
(Extra ten days)
You can't beat this low "lease rate" and reach more of the audience you are seeking than at Leasing News!!!
Help Wanted Ad Pricing Criteria
$500.00 minimum for four lines
$75.00 each additional line
- Design work to help create the ad is free.

- Description of your company is free
(company description cannot have more lines than your ad)
Cost Per Day (based on ad price)
$500.00 - $16.13 per day
$600.00 - $19.35 per day
$700.00 - $22.58 per day
$800.00 - $25.81 per day
$900.00 - $29.03 per day

All rates are subject to change.
Three month, Six month and One year contracts available with a discount.
To see sample size of ads, please go here
If you prefer a " non-employment" ad, we sell a banner ad, please click here
for pricing.
----------------------------------------------------------------

Top Stories----December 11-15
Here are the top ten stories most "opened" by readers last week.
(1) CIT to add 10 percent to sales force
http://www.leasingnews.org/archives/December%202006/12-13-06.htm#cit
(2--Tie) Archives---December 11, 2000
UniCapital Files BK/BSB to Rise Again
http://www.leasingnews.org/archives/December%202006/12-11-06.htm#arch
(2--Tie) BSB Leasing to Rise from the Ashes
http://www.leasingnews.org/archives/December%202006/12-11-06.htm#bsb
(3) Orix sells to Allco
http://www.leasingnews.org/archives/December%202006/12-15-06.htm#orix
(4) Phil Dushey, Original Advisory Board member
http://www.leasingnews.org/archives/December%202006/12-13-06.htm#board
(5) One World Leasing up-date
http://www.leasingnews.org/archives/December%202006/12-15-06.htm#owl
(6) Feds wish Leasing "Happy Holidays"
http://www.leasingnews.org/archives/December%202006/12-13-06.htm#feds
(7) Ed Castagna, Learning from the greatest teachers
http://www.leasingnews.org/archives/December%202006/12-11-06.htm#board
(8) Andrew Lea – East meets West
http://www.leasingnews.org/archives/December%202006/12-15-06.htm#board
(9) Genesis Lease is richest IPO of week
http://www.leasingnews.org/archives/December%202006/12-15-06.htm#gll
(10) Dick Ford passes away
http://www.leasingnews.org/archives/December%202006/12-11-06.htm#ford
----------------------------------------------------------------

Loans: Achieving Small Business Growth in 2007
by Matthew Harvey and Charles Wendel
SME Newsletter
A newsletter from Financial Institutions Consulting
www.ficinc.com
At most banks, deposits drive small business and middle market profitability. The best banks know this and build their growth strategies around this tenet. Nonetheless, lending remains a critical part of the small business profit puzzle and goes hand-in-hand with deposit generation. Even non-borrowers need to believe that their bank will provide credit if and when required. If banks fail to respond effectively to current borrowers and send the wrong message to other targets, not only will lending stagnate, but deposit retention and growth will suffer.

Despite the importance of credit and the tougher competition around lending, banks operate with many internal barriers to loan growth. By addressing these issues, banks can grow assets and improve profitability without increasing origination or credit-related costs. Sounds great, right? But, achieving this growth requires objective analysis, management action, and, in some cases, discipline and courage to address the roadblocks, some of which are both chronic and fundamental.

Bankers don't sell. It was true ten years ago and remains true today: Most bankers spend their time doing almost everything else but selling. This includes performing administrative tasks someone else could do at least as well and evaluating credits, even in instances in which they have no loan authority. Until management addresses this basic issue (salespeople who do not sell enough), loan opportunities will continue to go out the door. Banks that fail to address this area will continue to live with poor productivity. By the way, top banks, such as Bank of America and Wachovia, operate with salespeople who spend most of their time selling.

Banks lack discipline. We often hear from banks that they require the operating account of borrowers as a part of providing a loan. However, upon evaluating the bank's portfolio, we frequently find that the facts differ from the bank's fantasy. One bank we know that generates strong deposit numbers insists that potential borrowers provide their previous three months of bank statements. The bank monitors both the balances and the activity in the account and compares it with the levels from the old bank statements. They get the balances that others claim to get. Sales managers and top management need to enforce this type of discipline; usually, they don't.
Banks love silos. The best banks see small businesses as an opportunity to sell loans not only to the business but also to the owner and the employees. How many of these "best banks" are there? Maybe, emphasize maybe, ten percent of banks operate with a consistent approach to cross-sell. Most banks let dollars go out the door simply by not thinking about the "household" opportunity.
Banks often lend too much to risky clients and not enough to strong credits. At some banks, the fundamentals around lending may be out of whack, a particularly dangerous situation as the risk environment becomes more volatile. Research from a partner company that provides predictive risk management tools for small business lending indicates that banks routinely turn away deals that competitors book and that perform well. For example, one bank rejected over 50 percent of loan applications from its top quality applicants. Subsequent review revealed that banks that ultimately extended credit to these rejected applicants experienced virtually no delinquencies or defaults.

Conversely, data also indicates that banks often approve a significant number of deals from companies at the bottom of the credit scale. In one example, a bank approved 42 percent of applications from "D" rated companies and 27 percent of applications from "F" rated companies. That bank experienced default rates in excess of 20 percent on these deals.

Two factors may lead banks to decline solid deals while approving weak ones:
Credit scoring - Basically, if you are not using credit scoring aggressively, you are operating at a huge knowledge and cost disadvantage. Credit scoring has proven to be a far more reliable predictor of default than manual underwriting. One example: our experience indicates that overrides of credit-scored turndowns are far more likely to result in defaults. Too often, banks not using scoring technology are missing good deals while increasing their risk of booking bad deals.
Screening criteria - All banks need to reassess the criteria by which they automatically reject loans. In many cases a bank's largely anecdotal view of particular industries or client types is simply wrong and unsupported by performance. That is why banks like Wells Fargo are happy to act as a third-party lender for other banks. Typically, their returns from referred deals can average 200+ bps higher than the referee bank normally earns.
Little relationship exists between risk and pricing. A handful of banks have the discipline, technology, and confidence to align risk and pricing. Conversely, most fail to consistently or rigorously apply risk-based pricing to small business credits. Many bankers cite "an existing relationship" as a reason to reduce loan pricing below that which is required based on the applicant's credit profile, often without quantifiable justification.

One major factor causing below-"risk reality" pricing: bankers have an insufficient pipeline of prospects. They want to hold on to every customer they have, even if it is a value destroyer for the bank. The solution: more selling and a fuller pipeline of opportunities to choose from.

Concluding Thoughts

Faced with slower growth, eroding margins, uncertain credit, and an increasingly jittery investment community, senior management should have sufficient motivation to act now to reconsider how their bank sells and to whom. Without that type of objective assessment and some near-term actions, managers will face a very bumpy road in 2007.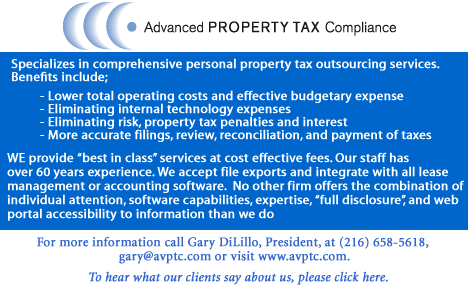 --------------------------------------------------------------

--------------------------------------------------------------

Leasing 102
"Sale-Lease-Back Issues"
by Mr. Terry Winders, CLP
A Sale Lease-back is a lease where the equipment is purchased from the Lessee instead of an equipment vendor. The Lessee retains the possession and use of the equipment, after the sale, but surrenders legal title and ownership to the Lessor. An appraisal of the equipment is necessary to show the Lessor is acquiring the asset(s) at its then Fair Market Value to avoid "fraudulent connivance claims" from other creditors.
When the Asset is sold to the Lessor it must be free of liens requiring the Lessor to check for liens recorded on financing statements (UCC-1) in the State where the lessee has registered his Charter papers and then you should require proof of purchase from the Lessee to establish their clear ownership
To complete the sale it is recommended that the Lessor take possession of the Asset along with a "bill of sale". If no possession is registered perhaps a disgruntled creditor would argue that "no possession, no sale" because the equipment never left the customer's facilities. Most States require possession to complete the sale. Occasionally equipment is too large, or hard to move, so standing next to the equipment (with your hands on it) and have your picture taken and will help prove you took possession.
The Lessee will have an accounting effect and an income tax effect from the sale of a Capital Asset.
The income tax effect will require some investigation. If there is a gain on the sale, which means the sale amount is grater than the "undepreciated" tax balance, some of the cash from the purchase price will go for income tax called recapture. On rare occasions if it sells for more than the original purchase price any proceeds over the original price will be taxed at the Capital Gains rate while the recapture will be at the standard tax rate.
The after tax cash, from the sale, will improve both cash and the net worth of the Lessee on their balance sheet. In addition the present value of the rent stream from your sale lease-back lease will be placed on the balance sheet as a Leased asset and a Lease liability.
A Sale-Lease-Back usually only occurs for two reasons: First, the Lessee is an acceptable credit and is suffering from a bad economic year and needs to increase profits. The Sale Lease back of assets that have a value greater than book value will create a gain and may lift profits from negative earnings to positive earnings. This may shelter some of the gain lowering the tax effect. In any event the company will show a profit that year instead of losses, but it comes from a sale of assets and not operations.
Second, a Lessee may be wishing to sell or merge with a company that could increase its capabilities. The merger price may fail to recognize the assets that have been depreciated off the books so a Sale Lease Back brings the value back on the books in the form of cash (if the tax effect is not too harsh). Also, the case of a Capital Lease for accounting purposes the Lease Liability and the Leased Asset are placed on the balance sheet for a double effect considering the cash and net worth also increased the balance sheet.
In both circumstances the Lessee does not lose the use of the equipment
In a Sale-Lease-Back the lessee has to look to the cost. If assets are free and clear of liens then they could use it as collateral and borrow any required cash for operations. In a sale lease-back the gains and the tax effect plus the sales tax on the rentals may make it a very expensive way to borrow cash. Therefore a sale lease-back to raise cash is a very poor reason but it is the one we hear most often.
Mr. Terry Winders has been a teacher, consultant, expert witness for the leasing industry for thirty years and can be reached at leaseconsulting@msn.com or 502-327-8666.
He invites your questions and queries.
--------------------------------------------------------------

Banner Advertising
Reach more readers at a lower price than any other equipment leasing
internet publication.
Christmas Special 31 Days
(Extra ten days)
You can't beat this low "lease rate, " plus reach more of the audience you are seeking with our banner ad, rotated in the headlines, too.
$300.00

6.5W X 1.5 H

468W X 108H

21 days

$9.68

$500.00

6.5W X 2.5 H

468W X 180H

21 days

$16.13

$750.00

6.5W X 4" H

468W X 288H

21 days

$24.19
Six month and one year contracts available with a discount.
Web site links or links to additional information are free.
Ad copy may be up-dated or changed at any time during the time period.
No charge for artwork or design.
The ads are rotated in the headline section on a chronological basis. Advertisers on the average get this place four times at no charge (this depends on the number of banner ads running.)
To see sample size of ads, please click here.
To obtain more information or to submit an ad, please click here.
Last Chance Christmas Gift
--------------------------------------------------------------

Excellent Issue
Business Leasing News, December 2006, Issue No. 60
by David G. Mayer
a partner at the law firm of Patton Boggs LLP and Founder of BLN.
You may contact David at 214-758-1545 or
dmayer@pattonboggs.com.
1. As Power Shifts in Congress, Financial Services Industry Can Expect Change.
2. Does Le-Nature's Fraud Case Show When No Amount of Diligence Is Enough?
3. Case & Comment: Fatal UCC Naming Error – Pankratz Implement Co. v. Citizens National Bank
4. Leasing 101: What Is a "Financial Restatement"?
5. About Patton Boggs LLP; Publications
(If you don't have the time now to read, open and print the PDF to read later. editor)
Go here to view the issue:
http://leasingnews.org/PDF/BLN-December_2006.PDF
--------------------------------------------------------------

News Briefs----
Seattle area: Thousands still without power, heat as forecast turns colder
http://seattletimes.nwsource.com/html/localnews/2003482605_webstormmainbar17.html
GE Shares Surge, Post Biggest Increase in Three Years
http://www.bloomberg.com/apps/news?pid=20601103&sid=aJnbj3Q9Y0EY
Dell Delays Q3 Earnings Again, Faces Delisting
http://www.internetnews.com/bus-news/article.php/3649431
Could recession be coming?
http://www.ajc.com/business/content/business/stories/2006/12/17/1218recession.html
---------------------------------------------------------------


You May have Missed---
IRS outlines new rules on deductions
http://dwb.sacbee.com/24hour/politics/story/3447785p-12640342c.html
---------------------------------------------------------------

Sports Briefs----
On night offense isn't clicking, Tomlinson breaks NFL scoring record and leads 20-9 victory
http://www.signonsandiego.com/sports/chargers/20061217-2029-fbn-chiefs-chargers.html
Raiders lose seventh straight game, 20-0 to Rams
http://www.sacbee.com/100/story/94216.html
http://www.stltoday.com/stltoday/sports/stories.nsf/rams/story/
098BD15D13EB1F4786257248001A9B5B?OpenDocument
It's official: Cowboys are playoff bound
http://www.cowboysplus.com/topstory/stories/121806cpcowlede.2484908.html
Wobbly Bears glad to get 12th win, home field throughout NFC playoffs
http://www.chicagotribune.com/sports/football/bears/cs-061217bearsgamer,1,
3450737.story?coll=chi-sportstop-hed
Eagles Repay Insult, but Giants Stay in the Hunt
http://www.nytimes.com/2006/12/18/sports/football/18giants.html?_r=1
&ref=sports&oref=slogin
With Playoff Hopes in Peril, the Jets Pick Themselves Up
http://www.nytimes.com/2006/12/18/sports/football/18jets.html?ref=sports
Sooner rather than later for Mora's exit
http://www.ajc.com/blogs/content/shared-blogs/ajc/sportscolumns/entries/
2006/12/17/moras_ouster_in.html
Records reveal years of 49ers' stadium gripes
http://www.mercurynews.com/mld/mercurynews/16260440.htm
Hall calls for suspension of T.O.
http://msn.foxsports.com/nfl/story/6281396
AFC Standings
http://www.sportsnetwork.com/merge/tsnform.aspx?c=nytimes&page=
nfl/stand/standings.aspx?conf=AFC
NFL Standings
http://www.sportsnetwork.com/merge/tsnform.aspx?c=nytimes&page=
nfl/stand/standings.aspx?conf=NFC
Woods finishes the season in style
http://www.usatoday.com/sports/golf/pga/2006-12-17-target-world-challenge_x.htm
----------------------------------------------------------------


"Gimme that Wine"
The lesson of critter labels: Drinkers judge wine by what's on the bottle
http://www.sfgate.com/cgi-bin/article.cgi?f=/c/a/2006/12/15/WIGALMRLO81.DTL
Bronco's 'copycat' label miffs Santa Barbara Winery
http://www.sfgate.com/cgi-bin/article.cgi?f=/c/a/2006/12/15/
WIG17MV3GI1.DTL&hw=wine&sn=008&sc=342
A novel approach to wine writing
http://www.sfgate.com/cgi-bin/article.cgi?f=/c/a/2006/12/15/
WIGMMMU91O1.DTL&hw=wine&sn=002&sc=839
Petition Launched Calling for Truth in Wine Labeling
http://releases.usnewswire.com/GetRelease.asp?id=77649

Which Restaurant Wine Promotions Really Work?
http://www.winesandvines.com/headline_12_14_06_rest.html
Wine Prices by vintage
http://www.winezap.com
http://www.wine-searcher.com/

US/International Wine Events
http://www.localwineevents.com/

Winery Atlas
http://www.carterhouse.com/atlas/\

Leasing News Wine & Spirits Page
http://two.leasingnews.org/Recommendations/wnensprts.htm

The London International Vintners Exchange (Liv-ex) is an electronic exchange for fine wine.
http://www.liv-ex.com/
----------------------------------------------------------------


Open for Lunch in December only

CALIFORNIA
We regret to inform you that Klaus and Yvonne Pache have retired, and their son Gregg, who was the general manager, does not want to continue the restaurant operation with his two "partners." The restaurant and building were sold by the Pache's. Here is a recent article in the San Francisco Chronicle:
THE INSIDE SCOOP
Aqua chef to take love of seafood to Saratoga
Wednesday, December 6, 2006

The Inside Scoop
It's official. Peter Armellino, chef de cuisine at Aqua (252 California St.), is leaving the critically acclaimed San Francisco restaurant and partnering with the new owners of the Plumed Horse (14555 Big Basin Way), a Saratoga institution since 1952. The 38-year-old says he starts as executive chef at his new restaurant in mid-May. Armellino was part of the team that won the seafood restaurant two stars from France's Michelin Guide this year. But he says after 3 1/2 years at Aqua, he's ready for a change.
"I'm looking forward to being in a sleepy town," he says. "Maybe I can wake it up a bit."
He and his new partners -- Josh Weeks, Aki Fujimura and Gary Price -- are already tossing around ideas for the Plumed Horse's new menu.
"It's going to be California cuisine based in classic French technique with an emphasis on seasonality," Armellino says. The menu will be half seafood.
Plumed Horse will close Feb. 17 for 90 days for a complete overhaul. They're planning live seafood tanks in the kitchen for sea urchins and spotted prawns.
As for Aqua replacing Armellino, stay tuned. Executive Chef Laurent Manrique says he's interviewing several people and should have a decision in the next couple of weeks.
To read article on PDF, click here.

-------------------------------------------
Plumed Horse
http://www.plumedhorse.com
Valet parking. Private rooms. Always best to make a reservation. You will not be disappointed.
14555 Big Basin Way
Saratoga, California
408-867-4711
Consistently the finest restaurant in Silicon Valley. The other night, I asked for a Kir Royal which Klaus Pache delivered himself, pouring first some exquisite Creme de Casis and then the Louis Roederer Champagne. Normally, restaurants use the cheapest brand, thinking the drinker will not be able to tell the difference. Not at the Plumed Horse.
We go here for birthdays, a special night out, or just to enjoy the excellent wine and food. They are also well-known for their banquets and special parties.
For Christmas, the restaurant is open for lunch. Cannot recommend this top restaurant and bar higher for a Christmas gathering, visit, business, or even to take your spouse out during the week for a special get together this season. The best gift you can give is your time and attention. Here is the place to go in Santa Clara Valley. Five Stars plus!!! Style!!! Food!!! Service!!! Wine!!!
A very elegant and special restaurant, owned and operated by Klaus and Yvonne Pache, who's oldest son is active at the restaurant when they are traveling. The finest and most comprehensive Wine List on the San Francisco Peninsula (not just my opinion, but also Wine Spectator where this restaurant wins awards year after year).
Excellent for banquets, weddings, special occasions, the "Captain's Table" or a cocktail at the Crazy Horse Bistro and Bar. For a special night, business dinner, or romantic interlude, I recommend very highly this restaurant for food, service, and wine. The Plumed Horse has been consistently great for many years like Petrus or Chateau Margaux. Silicon Valley's finest restaurant, no doubt. All the wine makers want to be on his list.
The only Grand Award Winner on the San Francisco Peninsula from Wine Spectator. Over a $1 million wine cellar. His cost.
Klaus Pache, Kit Menkin and Jon Anderson. (Circa 1976)
(for other reviews: please go here:
http://two.leasingnews.org/Recommendations/rstrnt.htm )
----------------------------------------------------------------

Calendar Events This Day
Bake Cookies Day
Mexico: Feast of Our Lady of Solitude
Oaxaca. Pilgrims venerate the patron of the lonely.
http://www.catholic-forum.com/Saints/mary0024.htm
http://campus.udayton.edu/mary//questions/yq/yq28.html
New Jersey Ratification Day
New Jersey became the third state to ratify the Constitution (following Delaware and Pennsylvania). It did so unanimously.
Niger: Republic Day
National holiday. Gained autonomy within the French community in 1958.
United Nations: International Migrants
Recognizes the contribution that millions of migrant workers make to the global economy and seeks to draw attention to the precarious state of their rights.
www.un.org
----------------------------------------------------------------

The Bronx in New York City is actually named after the Bronx River. The Bronx river is named after the first settler in the Bronx, Jonas Bronck, a Scandinavian sea captain. He settled there in 1639. He grew tobacco, a big export to Europe. When he signed his name, people thought ck was an "x" and thus the river got this name as well as the area when Bronck lived.
http://www.stbarnabasschool.org/organization/Bronx_History.htm
http://www.ilovethebronx.com/
----------------------------------------------------------------

Today's Top Event in History
1865 - "Neither slavery nor involuntary servitude, save as a punishment for crime whereof the party shall have been duly convicted, shall exist in the United States, or any place subject to their jurisdiction." Slavery was abolished throughout the United States with the ratification of the 13th amendment. On December 2, the adoption of the Thirteenth Amendment, prohibiting slavery, became a certainty when Alabama became the 27th state to ratify it, raising state ratification to the necessary two-thirds. The official declaration of ratification as issued this day in 1865.
[headlines]
----------------------------------------------------------------

This Day in American History
1607- Captain John Smith and two companions were captured this day by Indians while in search of provisions. His companions were killed, but he was spared, Smith reported, by the intercession of Pocahontas, Chief Powhatan's daughter. The Indian population of what was to become the U.S. was about 10,000,000 when European exploration began. The estimated European population in the colonies was 210. Because the pattern of settlement here differed from that of the Spanish penetration of Central and south America, the change in customs of the Indians was, at first, comparatively slow. Pioneer groups of European colonists were small. they entered regions with sparser populations and more fluid cultures than the larger and more stable Indian communities of Central America, the Andes, and the Caribbean Island. Contact was sometime mutually beneficial, but there was no fusion of European and Indian cultures as occurred in South America. In retrospect, the first decade of the seventeenth century was the twilight of aboriginal Indian life.
1777- The Continental Congress authorized a National day of thanksgiving to celebrate the surrender of Lieutenant General John Burgoyne on October 178 at Saratoga ( now Schuylerville), NY. This is considered the first national holiday declared by Congress. In 1879, President Washington changed the date in to make it an annual general thanksgiving day. President Abraham Lincoln set aside the fourth Thursday in November for an annual nationwide observance. It was the result of a long campaign by Sarah Joseph Hale, the editor of the popular magazine at the time, Godey's Lady's Book. The holiday was moved forward to the third Thursday in November in 1939 to accommodate merchants who wanted more time for the pre-Christmas shopping rush, but was returned to its traditional spot two years late.
1787- New Jersey became the third state to ratify the Constitution (following Delaware and Pennsylvania). It did so unanimously. In 1664, when the British colonized the area, they named New Jersey after Jersey, one of the British Channel Islands. New Jersey's many truck farms, orchards and flower gardens gave the state its nickname: The Garden State. Trenton, the capital of New Jersey, and once the capital of the new nation, was the locale of Washington's famous Revolutionary war victory. He turned the tide when he led his forces across the Delaware River at Trenton. The New Jersey state flower is the purple violet, the state bird, the eastern goldfinch, and the state motto: "Liberty and Prosperity."
http://memory.loc.gov/ammem/today/dec18.html
1796- the first Sunday newspaper was published today, called the "Sunday Monitor of Baltimore, MD, published by Philip Edwards, consisting of four pages 10.25 by 17 inches.
1849 -- William Bond obtains first photograph of the Moon through a telescope.
http://www.famousamericans.net/williamcranchbond/
http://www.netaxs.com/~mhmyers/moon.tn.html
1861- Edward MacDowell, composer of orchestral and piano compositions and songs, born at New York, NY. He was awarded a music Professorship at Columbia University He died at New York, NY, Jan 23, 19081813- British take Fort Niagara in the War of 1812
http://www.oldfortniagara.org/oldamericanhistory.htm#
THE%20CAPTURE%20OF%20FORT%20NIAGARA
1836- Emory College was chartered in Oxford, GA, under Methodist auspices. In 1915 it changed its name to Emory University and in 1919 the campus was relocated in Atlanta, GA.
http://www.emory.edu/COLLEGE/about/index.html
http://www.oldfortniagara.org/
1839- 1st celestial photograph (the moon) made in US, John Draper, New York NY
http://www.virtualology.com/johnwilliamdraper
1865 - "Neither slavery nor involuntary servitude, save as a punishment for crime whereof the party shall have been duly convicted, shall exist in the United States, or any place subject to their jurisdiction." Slavery was abolished throughout the United States with the ratification of the 13th amendment. On December 2, the adoption of the Thirteenth Amendment, prohibiting slavery, became a certainty when Alabama became the 27th state to ratify it, raising state ratification to the necessary two-thirds. The official declaration of ratification as issued this day in 1865.
1881- Gladys Rowena Henry Dick birthday , born Pawnee, Nebraska- U.S. microbiologist and physician who lost out on the Nobel prize because she and her husband patented the Dick test for scarlet fever (to protect its purity and not for money). The couple made important contributions to the prevention of scarlet fever which was endemic throughout the world at that time, including the Dick test - the usage of which immediately spread throughout the world. Gladys Dick was the founder of the Cradle Society probably the first professional organization devoted to the adoption of children.
http://search.biography.com/print_record.pl?id=14229
1886- Tyrus Raymond " Ty" Cobb, birthday, Baseball Hall of Fame outfielder, born at Narrows, GA. Perhaps baseball's greatest player and perhaps its meanest, too, Cobb compiled a career batting average of .367, the best ever. He played 24 years , in over 3,000 games, and got more hits than any other player, until Pete 'Rose. Inducted into the Hall of Fame in 1936. Died at Atlanta, GA, July 17,1961
1897—Jazz bandleader/arranger for Benny Goodman and others, Fletcher Henderson birthday
http://www.redhotjazz.com/fletcher.html
1917-The Eighteenth Amendment to the U.S. Constitution, outlawing manufacture, sale, or transportation of alcoholic liquors, was passed by Congress and submitted to the states for ratification. It was ratified on January 29,1919 and repealed in 1933.
1917-Birthday of Eddie "Cleanhead" Vinson, Houston, TX. Died June 16, 1975, Houston, TX
http://www.houstonbluessociety.org/cleanheadvinson.html
http://www.fantasyjazz.com/catalog/vinson_e_cat.html
http://www.fantasyjazz.com/catalog/vinson_e_cat.html
1928-Birthday of tenor Harold Land, born Houston, Texas. Died July 27,2001.
http://members.tripod.com/~hardbop/land.html http://shopping.yahoo.com/shop?d=product&id=1927005924&clink=dmmu.artist&a=b
http://www.amazon.com/exec/obidos/ASIN/B000000Y9A/inktomi-musicasin-20/
104-3547695-1517507
1929-Birthday of guitarist Barry Galbraith, born Pittsburgh, PA.
http://www.classicjazzguitar.com/artists/artists_page.jsp?artist=14
1929-Birthday of drummer Nick Stabulas, New York City
1932- the first NFL indoor playoff. The NFL held a postseason playoff game indoors with the Chicago Bears defeating the Portsmouth(OH) Spartans, 9-0. The intended site of the game, Wrigley Field was so frozen that officials moved the game to Chicago Stadium. the field was 80 yards long, and the goal posts were set on the goal lines instead of at the back of the end zones.
1934 - Willie Smith sang with Jimmy Lunceford and his orchestra on "Rhythm is Our Business" on Decca Records (serial number 369).
1935 - In her debut at the Metropolitan Opera in New York, Australian soprano Marjorie Lawrence, singing the role of Brunnhilde in Die Gotterdammerung, sent her horse through a ring of real flames burning on the stage. This was the first time this effect had ever been attempted by an opera singer during a performance.
1935 - A $1 silver certificate was issued and was the first currency to depict the both sides of the Great Seal of the United States. The U.S. Supreme Court ruled that the army's removal of Japanese-Americans from the West Coast early in 1942 was constitutional at the time it was carried out, but that citizens must be permitted to return to their homes when their loyalty to U.S. was established. The tribunal acted in two cases. It upheld constitutionality of the removal program by a 6 to 3 decision, and was unanimous in holding that loyal citizens should be released. The ruling came one day after the war department announced that loyal citizens of Japanese ancestry would be permitted to return to their former homes after 33 months of enforced absence in relocation centers.
1936- Su-Lin, a giant panda, was imported from China by Mrs. William H. Harkness, Jr. on the President McKinley. It weighed about five pounds when it arrived at San Francisco, California, this day. Su-Lin died on April 1, 1938, in the Brookfield Zoo, Chicago, IL, which had purchased it for $8,750.44. Giant pandas, tough bearlike in appearance, are related to raccoons. They were first discovered in China in November, 1936.
1941-Birthday of trumpet player Leo Smith, Leland,MS
http://shoko.calarts.edu/~wls/pages/bio.html
1941-Japanese troops land in Hong Kong and a slaughter ensues. A week of air raids over Hong Kong, a British crown colony, was followed up on December 17 with a visit paid by Japanese envoys to Sir Mark Young, the British governor of Hong Kong. The envoys' message was simple: The British garrison there should simply surrender to the Japanese--resistance was futile. The envoys were sent home with the following retort: "The governor and commander in chief of Hong Kong declines absolutely to enter into negotiations for the surrender of Hong Kong. …" The first wave of Japanese troops landed in Hong Kong with artillery fire for cover and the following order from their commander: "Take no prisoners." Upon overrunning a volunteer antiaircraft battery, the Japanese invaders roped together the captured soldiers and proceeded to bayonet them to death. Even those who offered no resistance, such as the Royal Medical Corps, were led up a hill and killed. The Japanese quickly took control of key reservoirs, threatening the British and Chinese inhabitants with a slow death by thirst. The Brits finally surrendered control of Hong Kong on Christmas Day.
1943-Keith Richard Birthday, guitarist with the Rolling Stones.
http://www.rollingstone.com/artists/default.asp?afl=ses&oid=893
1947-Birthday of producer, director Steven Spielberg, Cincinnati, OH
1947---Top Hits
Civilization - Louis Prima
How Soon - Jack Owens
White Christmas - Bing Crosby
I'll Hold You in My Heart (Till I Can Hold You in My Arms) - Eddy Arnold
1952 - Sugar Ray Robinson announced his plans to retire as Middleweight Boxing Champion in order to pursue a career as a dancer and an entertainer.
1953 - WPTZ, in Philadelphia, Pennsylvania presented a Felso laundry detergent commercial, the first color telecast viewed on a local station.
1955---Top Hits
I Hear You Knocking - Gale Storm
Love and Marriage - Frank Sinatra
Nuttin' for Christmas - Barry Gordon
Sixteen Tons - Tennessee Ernie Ford
1956- "To Tell the Truth" premiered on television. This long-running popular game show was a production of the Mark Goodson-Bill Todman team- A celebrity panel (and the home audience) tried to guess which of three guests claiming to be the same person was telling the truth. Panelists took turns questioning the guests, and, at the conclusion, the identity of the person was revealed. Hosts have included Bud Collyer, Garry Moore, Joe Garagiola, Robin Ward, Gordon Elliott and Alex Trebek. Celebrity panelists included Dick Van Dyke, Tom Poston, Peggy Cass, Kitty Carlisle and Bill Cullen.
1957 - The movie The Bridge on the River Kwai, starring Alec Guinness and directed by David Lean, premiered in New York. It later won Academy Awards for Best Picture, Best Actor, Best Director, Best Cinematography, Best Musical Score, and Best Film Editing.
1961 - The Tokens had their first #1 hit single with "The Lion Sleeps Tonight","Wimoweh" for purists. It stayed at the top spot for four weeks in a row.
1963---Top Hits
Dominique - The Singing Nun
Louie Louie - The Kingsmen
Since I Fell for You - Lenny Welch
Love's Gonna Live Here - Buck Owens
1971- the Capital Reef National Park was established. It is an area of outstanding geological features, colorful canyons, prehistoric Fremont petroglyphs and Mormon historic fruit orchards and buildings in south central Utah, originally proclaimed a national monument Aug 2,1937, was established as a national park.
www.nps.gov/care
1971---Top Hits
Family Affair - Sly & The Family Stone
Brand New Key - Melanie
An Old Fashioned Loved Song - Three Dog Night
Kiss an Angel Good Mornin' - Charley Pride
1972 - Helen Reddy earned a gold record for the song that became the anthem for women's liberation, "I Am Woman", which had reached number one on December 9, 1972.
1972-Following the breakdown of peace talks with North Vietnam just a few days earlier, President Richard Nixon announces the beginning of a massive bombing campaign to break the stalemate. For nearly two weeks, American bombers pounded North Vietnam. On December 13, peace talks between the United States and North Vietnam collapsed. Vietnam. Beginning on December 18, American B-52s and fighter-bombers dropped over 20,000 tons of bombs on the cities of Hanoi and Haiphong. The United States lost 15 of its giant B-52s and 11 other aircraft during the attacks. North Vietnam claimed that over 1,600 civilians were killed. The bombings continued until December 29, at which time the North Vietnamese agreed to resume the talks
1979---Top Hits
Babe - Styx
Still - Commodores
Please Don't Go - K.C. & The Sunshine Band
Happy Birthday Darlin' - Conway Twitty
1981 - Rod Stewart performed a concert at the Los Angeles Forum, in California, that was both televised to 23 countries and carried over FM radio stations in the United States. His total audience was about 35 million.
1982 - Daryl Hall and John Oates had their 5th #1 on the music charts with "Maneater". The song stayed at the top spot for four weeks, becoming Hall and Oates' most popular hit. 1997 - Chris Farley, comedian and actor, was found dead in his home in Chicago, Illinois. Farley, age 33 and extremely overweight, may have died of a heart attack, but no official cause of death was immediately available. The comic had worked for four years on NBC's Saturday Night Live. The media noted that he was the same age as former SNL comedian John Belushi when he died.
1985 - "Beverly Hills Cop" became the year's top movie grosser with $229.9 million in tickets sales. Michael J. Fox's "Back to the Future" was second, followed in third by "Rambo: First Blood, Part 2", starring Sylvester Stallone.
1987 - Ivan Boesky, the Wall Street financier who played a key role in the biggest insider trading scheme in United States history, was jailed for three years.
1987---Top Hits
Faith - George Michael
Is This Love - Whitesnake
So Emotional -Whitney Houston
The Last One to Know - Reba McEntire
1997-Jody Contradt, coach of the women's basketball team at Texas university at Austin became the winningest women's basketball coach in history and joined Bob Knight of Indiana University as the only active coach to have won 700 games (and did get the big party treatment).. She is only the eighth coach in history to win 700 games. Pat Summitt of Tennessee who has coached many a national championship teams is second with 636 victories. Cantradt, who has coached at UT for 22 years and coached their national championship team in 1986 received a hug from each of her players, shared cookies, and commemorative chocolate bars. Five years and three months later - 04-06-2003 - Conradt led her Texas team to within two points of the final game of the NCAA championship (UCon scored the winning basket with only second to go to edge Texas in the semi-finals).During the 2002-03 season, Conradt went over the 800 victories mark and now is second to Summit who reached the rarified 800 victories before Conrad again coached her 2003 UTenn into the finals but her team again failed to break the UCon jinx.
http://www.news8austin.com/content/headlines/?ArID=86437&SecID=2
1998 - The United States House of Representatives began debating the impeachment of President Bill Clinton.
2001- Filling the void created by Mark McGwire's unexpected retirement, the Cardinals sign first baseman Tino Martinez to a $21 million, three-year contract. After he was replaced in the Yankees lineup by Jason Giambi, the former Bronx Bomber said the Cardinals were his first choice as a free agent.
2002 -After spending the previous six seasons with the Giants, the 2000 National League MVP Jeff Kent (.313, 37,108 ) signs an $18.2 million, two-year contract with the Astros. The 34-year old Texan resident's presence on the team moves four-time second base Gold Glove winner, Craig Biggio to the outfield.
--------------------------------------------------------------

American Football Poem
Fuzzy Wuzzy was a bear.
Fuzzy Wuzzy had no hair.
Fuzzy Wuzzy wasn't fuzzy,
Wuzzy?
--------------------------------------------------------------

SuDoku
The object is to insert the numbers in the boxes to satisfy only one condition: each row, column and 3x3 box must contain the digits 1 through 9 exactly once. What could be simpler?
http://leasingnews.org/Soduku/soduko-main.htm

--------------------------------------------------