Requirements:
- BA/BS in Finance or Accounting
- CPA Required
- Current working knowledge of Tax Laws
- Prior leasing experience preferred
- Proficient with Great Plains and Excel
- Strength in LeasePlus and Access are preferred.
About us: Nationwide Funding, LLC is a leading provider of equipment financing and leasing solutions for businesses nationwide, and the vendors who serve them. With its prime location in Southern California and offices in Chicago's downtown financial district, Nationwide Funding, LLC has been able to secure specialized credit facilities and create funding partnerships with a wide variety of financial institutions.


Wednesday, December 20, 2006

CLICK IMAGE TO MAKE AN
ONLINE DONATION
SAN FRANCISCO---In the winter of 1891, Salvation Army Captain Joe McFee put a crab pot on the San Francisco docks and asked citizens to "keep the pot boiling" by making donations so he could feed the needy at Christmastime.These days, we all know this "crab pot" to be The Salvation Army Christmas Kettle
Headlines---
Steve Crane, CLP, the Energy Man
Classified Ads
---Collector/Controller/Contract Admin
CIT Digital Edge passes $2 Billion mark
Leasing Association Membership
– The Best Christmas Present
Christmas gift for Kuumba
Cartoon---
Odds and Ends
Sales Makes it Happen—Linda P. Kester
"Send three letters"
Classified Ads—Help Wanted
Cartoon---Senior Position Sovereign Bank
Oaktree May Sell Pegasus Aviation unit
David Maxwell appointed to IASB / FASB
Thomas Ellman CCO GATX Rail
News Briefs---
You May have Missed---
Sports Briefs---
"Gimme that Wine"
Calendar Events
Snapple Real Facts
Today's Top Event in History
This Day in American History
American Football Poem
######## surrounding the article denotes it is a "press release"
--------------------------------------------------------------------

Steve Crane, CLP, the Energy Man
Steve Crane, CLP, is an original member of the Leasing News Advisory Board, July 10, 2000; a leasing source from his days at Westinghouse, CIT, Taylor Financial, and then Bank of the West. Steve was a big supporter from the very beginning, sponsoring conference calls, attending meetings and promoting our trade publication. He is definitely an advocate you want on your side.
Steve is a man of his word, his commitment, with a very high energy level. He always makes the extra effort, putting in his time and energy, working very hard, attending all the leasing conferences, traveling, following up with his brokers, vendors, contacts. He seems to be at two places at the same time, sometimes three.
It is his determination and energy. He enjoys all outdoor activities, including being an avid skier and sailor. He is a recreational runner, typically doing three to five miles daily; recently completing the New York City Marathon, 26.2 miles.

Steve with his Bank of the West bear after finishing the NYC Marathon
"I enjoy doing many things with my family including cooking, watching movies, traveling and attending sporting events," he said.
Married for over 23 years to his college sweetheart, Cheryl, they have two children: Ryan (19) a freshman at California State University at Chico State and Alex (16) a sophomore at Northgate High School in Walnut Creek, California.

Steve with his wife Cheryl and sons Alex and Ryan.
Steve has been active as a Boy Scout Leader for over 12 years. Currently he is an Assistant Scoutmaster for his son's troop in Clayton, California

"My oldest son Ryan is and Eagle Scout and younger son Alex is a Life Scout and soon to be Eagle" he said." I like to backpack, canoe, and hike. I recently completed a 75 mile canoe trip in August with my son Alex in the Bowron Provincial Park in British Columbia, Canada."
Steve with his son Alex near the Clouds Rest peak in Yosemite, overlooking half dome.
Steve Crane, CLP
Vice President & Marketing Manager
Bank of the West Leasing
201 Civic Drive, 360B
Walnut Creek, California
scrane@bankofthewest.com
888.244.0551 ext. 3899
800.473.9878 - Fax
www.bankofthewest.com
Steve Crane has been in the equipment leasing industry for over 25 years. He currently holds the position of Vice President and Marketing Manager for Bank of the West in the San Francisco area, where he has been for 11 years.
"I thoroughly enjoy my job and Bank of the West and working with the numerous brokers and lessors from whom we source our business as well as the wonderful group of people in my office."
Prior to this, Steve spent 9 years as a principal in Taylor Financial, an equipment lessor in Oakland, California. He has also worked at CIT, Ingersoll-Rand Financial and Westinghouse Credit in various capacities. Steve holds a Bachelor of Science degree from the California State University, Sacramento in Finance and Marketing and earned his Certified Lease Professional (CLP) designation in 1999. He served on the executive board of the CLP foundation for three years, holding the positions of Treasurer (2004) and President (2005)
In 2003, he was elected to the Eastern Association of Equipment Lessors board of directors. In 2004, he served as Conference Chair for the UAEL Fall Conference in Monterey. He is proud to note that he attends many of the Association of Government Leasing and Finance, Eastern Association of Equipment Lessors, Equiment Leasing and Finance Association, National Association of Equipment Leasing Broker, and United Association of Equipment Leasing conferences and meetings. He has many friends in the business and is well-known in the equipment leasing industry.
--------------------------------------------------------------

Classified Ads
---Collector/Controller/Contract Administrator


San Francisco, California
Collector
Collector: Jacksonville, E. Brunswick, FL
13 years experience with collection, recovery, re-marketing and legal on commercial loans and leases. Expertise with distressed portfolios, Six Sigma trained. Willing to relocate.
Email: RichardB12364@aol.com
Controller
Controller: Chicago, IL
experienced in lease accounting, operations, management, and Sarbanes-Oxley. Seeking position with equipment lessor. Would consider contract assignments or relocating.
email: leasecontroller@comcast.net
Controller: Philadelphia, CA
CPA/CFO/Controller/Due Diligence Officer/SOX Lead seeking position.
Email: obrienhowardj@aol.com
Controller: Seattle , WA
CPA w/ Sarbanes Oxley/ 15 years management exp. as CFO/ Controller/5 yrs w/ PWC Extensive exp providing accounting/ tax guidance for the equipment lease industry. Willing to relocate.
Email: bltushin@hotmail.com
Controller: Southeastern, MI
Controller & Management experience w/ equip lessors &broker. MBA, CPA w/ extensive accounting, management, securitization experience with public and private companies. Willing to relocate.
Email: Leasebusiness@aol.com
Controller: Uniondale, NY
I have a strong multifaceted background in all areas of lease accounting combining my years as a Controller of leasing companies and as Vice-President of Leasing for a NY Bank.
Email: awinitt@hotmail.com
Contract Administrator
Contract Administrator: New York, NY
10+ years in equipment leasing/secured lending. Skilled in management & training, documentation, policy and procedure development & implementation, portfolio reporting. Strong work ethic.
Email: dln1031@nyc.rr.com
These job-wanted ads are free. We also recommend to both those seeking a position and those searching for a new hire to also go to other e-mail posting sites:
http://64.125.68.91/AL/LeasingNews/Classified.htm
In addition, those seeking employment should go to the human resource departments on company web sites for funders, captive lessors, and perhaps "broker-lessors."
To place a free "job wanted" ad here, please go to:
http://64.125.68.91/AL/LeasingNews/PostingForm.asp
For a full listing of all "job wanted" ads, please go to:
http://64.125.68.91/AL/LeasingNews/JobPostings.htm
### Press Release ###########################

CIT Digital Edge passes $2 Billion mark
JACKSONVILLE, FL. – – CIT Vendor Finance U.S., a unit of CIT Group Inc. (NYSE: CIT) a leading global provider of commercial and consumer finance solutions, announced that CIT DigitalEdge, the Company's commercial web portal that supports vendor lease programs, has surpassed the $2 billion mark in credit applications submitted online.
Launched in 2000, CIT DigitalEdge was one of the industry's first vendor web portals. With over 1,300 active users today, it remains a leading online tool for leasing program management.
"CIT was an early pioneer of online services for vendor financing," said Ron Arrington, President of CIT Vendor Finance U.S. "CIT DigitalEdge has evolved from a credit application input engine to a complete leasing management solution for our vendor partners."
Office equipment dealers and value-added resellers of technology and telecommunications equipment use CIT DigitalEdge to manage multiple aspects of leasing, from generating customer quotes, submitting credit applications and receiving real-time notices of credit decisions via email, fax or text messages to generating lease documents, quoting upgrade amounts and providing sophisticated reporting.
"For super distributors with large telemarketing teams, we integrate CIT DigitalEdge directly into their order entry systems," added Arrington. "This enables their sales people to leverage financing at the point of sale and close deals faster."
To date, these B2B interfaces have produced $1.3 billion in credit applications.
About CIT Vendor Finance
CIT Vendor Finance is a global leader in financing solutions that drive incremental revenues for manufacturers, distributors, and other intermediaries. It provides customized financing solutions to customers in more than 30 countries, supporting a wide variety of industries, including health care, industrial equipment, and technology.
About CIT
CIT Group Inc. (NYSE: CIT), a leading commercial and consumer finance company, provides clients with financing and leasing products and advisory services. Founded in 1908, CIT has more than $70 billion in managed assets and possesses the financial resources, industry expertise and product knowledge to serve the needs of clients across approximately 30 industries worldwide. CIT, a Fortune 500 company and a member of the S&P 500 Index, holds leading positions in cash flow lending, vendor financing, factoring, equipment and transportation financing, Small Business Administration loans, and asset-based lending. With its global headquarters in New York City, CIT has more than 7,200 employees in locations throughout North America, Europe, Latin America, and Asia Pacific. www.CIT.com
### Press Release ###########################
--------------------------------------------------------------


Incorporated May 21,2000

---

Editorial

Lawrence C. Menkin, Publisher
*
Christopher Menkin, Executive Editor

Chairman, Advisory Board

Bob Teichman, CLP
Teichman Financial Training, Sausalito, CA.

Advisory Board

Bob Baker, CLP.
Wildwood Financial Group,

Wildwood, MO.

Edward Castagna
Nassau Asset Management, Westbury, NY.
Steve Crane, CLP
Bank of the West, Walnut Creek, CA.
Phil Dushay
Global Financial Services, Manhattan, NY.
Steve Gabriel

Porter Novelli-Adv Tech Div, Campbell, CA

Ken Greene, Esq.
Larkspur, California
Shawn D. Halladay

The Alta Group, Salt Lake City, UT

Theresa M. Kabot, CLP

Kabot Commercial Leasing, Seattle, WA.

Robert S. Kieve

Empire Bradcasting, San Jose, CA.

Bruce Kropschot

Kropschot Financial Services, Vero Beach, FL.

Fred St. Laurent
SFBI Recruiters, Atlanta, GA.
Andrew Lea, M.A.
McCue Systems, Inc. Burlingame, CA.
Armon L. Mills, CPA
San Diego Business Journal, San Diego, CA.
Dan Pulcrano

Metro Newspapers, San Jose, California

Steve Reid, CLP

Pacific Capital Bank,

Santa Barbara, CA.
Ginny Young

Brava Capital, Orange, CA.
Leasing Association Membership
– The Best Christmas Present

by
Robert Teichman, CLP
Chairman, Leasing News Advisory Board
When I first got into the leasing business in 1963 there were no leasing schools. You couldn't find a course on leasing in colleges or universities. My "school" was Saturday morning sales meetings held by our sales manager. His style wasn't very academic; he had been a sergeant under General George Patton during WWII and our instruction was more like boot camp than learning about leasing.
So it was "learn while you earn". That's how most of us learned the business 43 years ago. I learned how to be a salesman, but I didn't learn much about leasing. That is, until I discovered WAEL, the Western Association of Equipment Lessors. They actually had classes and workshops about equipment leasing. And they were accessible to guys like me.
From that point on I was a firm believer in the value of leasing associations. Not only did I find the education I was looking for, but at the meetings I met people who helped me in many ways; professionally as well as socially. Most of my lifelong friends I met through or because of associations I had joined. And on more than one occasion, ideas that popped up in conversation at a round table or during a break helped me solve one business problem or another.
A lot of the satisfaction I got from association membership was in active participation. I joined committees, and eventually chaired WAEL's Education Committee. By then the association had changed its name to the United Association of Equipment Lessors. Later, I served for four years on its Board of Directors.
Because of my activities on the Education Committee, I became interested in lease education and training, which led directly to my current career as a lease trainer. I also served on the Standards Committee, which heightened my interest in the ethics of the leasing business.
All associations emphasize education, advocacy, social interaction and ethical behavior. In order to join, for example, the United Association of Equipment Leasing (UAEL) or the National Association of Equipment Leasing Brokers (NAELB,) a prospective member must agree to a written Code of Ethics. The Equipment Leasing and Finance Association (formerly the Equipment Leasing Association) ELFA recently published its revised ethical code.
Most associations welcome non-members to their events. But it is the continuing membership of those associations that make those conferences, workshops, Christmas get-togethers, golf outings, baseball games and funding exhibitions possible. And, by the way, business schools still don't give degrees in equipment leasing. It is still very much a "learn-while-you-earn" business.
So do yourself a big favor. Find an association that offers what you need and join it. And for you who are already members, when that renewal invoice comes (and it always shows up at the end of the year when a lot of other bills come due), put it on the top of the "To Pay" pile and keep your membership current. If the members don't renew, the associations would disappear, and that would leave a lot of lessors groping around in the dark. The equipment leasing associations keep the lights on for most of us.
Join, be an active participant, and you'll find it's the best and longest lasting Christmas present you can give yourself.
Bob Teichman, CLP, of Teichman Financial Training, has been a member of the UAEL for over 25 years. He was a member of the UAEL Board of Directors for four years and a member or chairman of several committees including the Education Committee. He is a member of the NAELB; and is also the Vice President of the CLP Foundation.
--------------------------------------------------------------

Christmas gift for Kuumba
The Kuumba House Dance Theater is a non-profit organization in Houston, Texas, which was caught in the middle of two bankruptcy trustees, the Texas attorney general, and Preferred Capital creditors regarding a NorVergence "equipment rental agreement."
Attorney Scott Mackenzie took on the case "pro bono" for this non-profit organization.
"Kuumba House is a performing arts company that preserves, creates, teaches and presents the cultural experience of African art forms through dance, theatre, music and other creative expression."
www.Kuumbahouse.org
He announces they are now jumping for joy.

Dancing for joy
"PCI agreed to drop its claims against Kuumba. The receiver was unaware that Kuumba was a charity and when we made that information available to her, she agreed to cut them loose. It is refreshing to witness a kind and proper act in this business. It is uncommon and appreciated. If the management at PCI had shown that kind of decency they probably would have avoided shuttering their company.
"The lesson I think they all should have learned from the NorVergence fiasco is that the leasing companies should have approached the lessees with the valid argument that both they and the lessees had been robbed by the Salzano's and both sides should take a 50/50 hit on the lost money.
Had they done that way back in July or August of 2004, they could have recouped close to 50% of their lost money. Instead they hired lawyers and threatened 'hell or high water' and other charming legal talismans at the lessees and burnt all the bridges to reasonable resolution. What a mess..."
Scott Mackenzie
Donald Scott Mackenzie, Attorney at Law
9603 White Rock Trail, Suite 324
Dallas, TX. 75238
(214) 245-4625
fax (214) 764-0780
email: dallaslaw@gmail.com
Webpage: www.scottmackenzie.com
(Scott, wait until you see Allserve or Le-Nature---2006 certainly was a year of outright fraud on the equipment leasing industry. editor.)
--------------------------------------------------------------

--------------------------------------------------------------

"The reason for my email, is I want to tell my story through your news letter, about working with Wells Fargo Equipment Express (not Wells Fargo Equipment Finance, Inc). Particularly the Product Manager, a John Engel.
"Reward/Compensation enticements, were informed to myself, such as a V.P. tile( 15 year WFB employee ), additional FTE and an incentive plan, especially sine I management the dept from $1.2mm per month(2001) to a very consistent $11.1mm per month( 2006 ). 30% increase in Sales annually, utilization at all time high usage, etc. All this without any additional FTE for 4 ½ years.
"'Kit', I have now resigned from WFB. This was a very, very sad moment for myself, and my very ill wife. I LOVE WELLS FARGO BANK!
""I have always enjoyed your daily new letter. Very informative, subjective and always informative, and then to boot, you add some entertainment. Good stuff!
"Thank you for your time."
Bruce
Bruce G. Cantacessi
Business Development Analyst
Deposit / Electronic Management
United Commercial Bank
555 Montgomery Street, 9th floor
San Francisco, Ca 94111
415-315-3152
Bruce.Cantacessi@unitedcb.com
-------------------------------------------------------------------------
http://www.leasingnews.org/archives/December%202006/12-11-06.htm#102
"Thanks to you and Terry Winders for the brief on dispute resolution last Monday.
"If I may, let me add a little clarification. While it's true that the parties in mediation can walk away at any time during the process, once an agreement is reached and signed by the parties it has the effect of any binding contract. It can be enforced in court or by any legal means necessary. The biggest difference between mediation and arbitration (which is essentially a private trial) is that no one is bound by anything until and unless everyone agrees on a mutually acceptable settlement. In mediation, there is no "ruling" or "award" imposed by a third party (whether a judge or an arbitrator); rather, the parties themselves must come to an agreement – with the help of the neutral mediator.
"The primary benefits of mediation are (1) the process is completely confidential, and nothing the parties tell the mediator in confidence can be used against them in any subsequent proceeding, and (2) if a mutually satisfactory agreement cannot be worked out, there is no further obligation on anyone's part. In other words, if the mediation does not result in a signed agreement that the parties themselves can accept, then they can just walk away, and they are no worse off than they were when they started; they haven't given up any rights, and they can still pursue any other remedy, whether in court or in arbitration or in any other forum.
Hope that helps your readers understand the basic differences between these two forms of private dispute resolution.
"Keep up the good work."
http://www.leasingnews.org/Pages/Paul_Bent.htm
-----
Best Wishes for New Year

Arlene & Ira Romoff in Israel, July, 2006
"Thank you for running the invitation for our fundraiser for The League for Hard of Hearing. The event was a success and many members of our leasing industry attended and thoroughly enjoyed themselves.
" In Jewish, your help in this regard would classify you as a 'Mensch' (defined as a decent human being, a good person who always takes the high road.)"
Arlene & Ira Romoff
Saddle River, NJ
IraRomoff@aol.com
(Thank you. I have been called a "Mensch" before and all these years thought it was derogatory, meaning someone who interferes, or a real jerk. Wow, I was getting compliments all this time and didn't know it. editor.)
----
"Thought you might like to know that it is (Ira's) Birthday on December 25. Thanks for the kind words on OneWorld we are moving forward quickly and Ira has been fantastic."
Always
Jwinchester
(John Winchester
President, One World Leasing
"among other duties.)

"Four of the grand-children with Ginger and I at Breakfast with Santa."
(Great photo. Could not pass it up.
My dad's birthday was December 25th, too.
I miss my father much more than I thought I would. We used to talk all the time, especially when I visited him or was growing up in his house. As I look back, he was a courageous man to go through what he did, becoming as smart as he became, although he never finished the 8th grade. He could type with two fingers faster than I can with ten. He would always challenge everyone he spoke with about their ideas, thoughts, wanting them to think on their own---whether he agreed or did not. He had a fantastic sense of humor. Everyone liked him no matter what he did.
What I remember most about him today is going to Safeway with him. He would go through the produce section, tasting peanuts, pistachio nuts, small fruit, being very obvious about it. He would talk to the produce person about what he was tasting, giving comments, making funny lines, and cracking them up. He was so good at it, the produce people would hand him something to try and kibitz with him as if he were an old friend.
When I was younger, he would often embarrass me when we went to stores or the market. As I got older, I looked forward to watching his performance and laughing along with the produce person at his antics.
I bought my son Dash Tim Russert's book for Christmas, "Wisdom of Our Fathers." He remembers his grandfather, too. Happy Birthday, Ira. Kit)
----
Top (non-leasing) Scams of 2006
"This is a very interesting read, and I know that to whom I am sending this, that all are too smart to fall for these obvious scams. Or are you? The craigslist scam (and I've heard of it being used on eBay users as well) is pretty scary. Don't get caught in 07. Pass it on."
Hal
(By the way, if you don't believe these are being reported to Consumer Affairs, here's there Website. Check it out yourself.
http://www.leasingnews.org/Pages/Top_10_scams.htm
Hal
Hal T. Horowitz
Financial Placements
Wingate Dunross, Inc.
28632 Roadside Drive, Suite 203
Agoura Hills, CA 91301
Phone: 818-597-3200 ext. 212
Fax: 818-597-3201
Cell: 818-730-0645
Email: halh@wdsearch.com
Website: http://www.wdsearch.com/
"My mission is to collaborate with my clients, to further their success by identifying professionals of uncommon ability to whom they might not otherwise have access and who will in turn make a valuable contribution to their goals."
--------------------------------------------------------------

Sales Make it Happen
by Linda P. Kester
"Send Three Letters"
This is from Linda Kester book to be published soon. It is meant to both be read, and utilized as a "reference book." The advance copy received by Leasing News was the size of a "pocket book" and spiral bound, with the articles numbered, as reproduced below.
261
Send out a series of three initial letters two days apart. Attach either a report or a piece of important information pertaining to your prospect's industry. The actual body of the letter is kept very short.
By sending three letters you can create intrigue. Even though you haven't met with the person face to face, you have gotten in front of them three times, and provided them with information they didn't have before.
After the third letter, call the prospect. You will almost always get thorough or get your call returned. When you speak with the decision maker, let him know you separate yourself from your competition by being a resource and adding value to your vendors and lessees
Ask your prospect if they will like you to continue sending information. If they say yes, ask them how they would prefer to receive it, mailed, faxed or emailed. Then keep reading and searching for other information that your vendors/lessees might be beneficial.
Linda Kester helps leasing companies increase volume. For more information visit www.lindakester.com . Questions, contact: Linda@lindakester.com

--------------------------------------------------------------

Classified Ads---Help Wanted
Controller

Requirements:
- BA/BS in Finance or Accounting
- CPA Required
- Current working knowledge of Tax Laws
- Prior leasing experience preferred
- Proficient with Great Plains and Excel
- Strength in LeasePlus and Access are preferred.
About us: Nationwide Funding, LLC is a leading provider of equipment financing and leasing solutions for businesses nationwide, and the vendors who serve them. With its prime location in Southern California and offices in Chicago's downtown financial district, Nationwide Funding, LLC has been able to secure specialized credit facilities and create funding partnerships with a wide variety of financial institutions.


Funding Specialist


Funding Specialist, Irvine, Ca
Small ticket exp., min 2+ years with plenty of energy. Bachelor's Degree preferably in Finance or other Business discipline.
Contact: pstuber@nationwidefunding.com
About Us: Nationwide Funding, L.L.C. is a financial services company offering equipment financing and business capital to small business owners and municipalities in all 50 states.


---------------------------------------------------------------

---------------------------------------------------------------

Oaktree May Sell Pegasus Aviation unit
ELTNews
"Oaktree Capital Management, a Los Angeles buyout firm, plans to sell its aircraft-leasing unit to take advantage of record orders for commercial planes, three people familiar with the decision said.
Pegasus Aviation Finance Co., which is about 90% owned by Oaktree, may fetch as much as $1.5 billion including debt, said the people, who asked not to be identified because the talks are private. Oaktree hired Merrill Lynch & Co. to help with the sale, and one person said 20 potential buyers had expressed interest.
Pegasus has a fleet of 250 planes, leased to companies including UAL Corp.'s United Airlines and AMR Corp.'s American Airlines.
Orders are soaring from carriers aiming to expand and replaceaging planes quickly and with less of their own money. Limited production capacity at Boeing Co. and Airbus has also spurred requests for leases.
Founded in 1988, Pegasus has built its fleet in part by striking agreements with Chicago-based Boeing and Airbus of Toulouse, France, to take ownership of aircraft ordered by airlines that are unable to take delivery. Those planes are then leased to the carriers that placed the original order.
The people said Merrill began soliciting potential buyers about two weeks ago for San Francisco-based Pegasus. The companies that have expressed interest include Bank of China Ltd., private equity investors and other aircraft lessors, the people said.
Scott Weiss, a spokesman for Pegasus, declined to comment."
--------------------------------------------------------------
### Press Release ###########################

David Maxwell appointed to IASB / FASB International Working Group
on Lease Accounting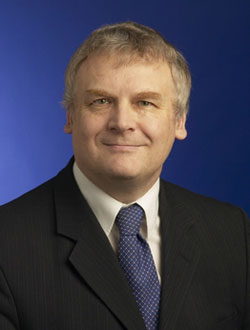 LONDON – David Maxwell of Classic Technology, a CHP Consulting group company, has been appointed to the newly formed International Working Group on Lease Accounting.
The International Accounting Standards Board (IASB) and the United States Financial Accounting Standards Board (FASB) established this group to help them in their joint project to reconsider their standards on lease accounting. The group consists of 18 senior professionals drawn from the global leasing industry.
The project involves reconsideration of all aspects of lease accounting and is expected to lead to a fundamental revision of the way that lease contracts are treated in the financial statements of both lessees and lessors.
Maxwell is internationally recognized as one of the foremost experts in lease accounting. He joined the CHP group from KPMG in 2004, to establish Classic Technology Limited, a joint venture dedicated to providing consultancy and lease evaluation tools for the structured leasing market. Maxwell has more than 25 years experience in the industry, primarily advising on accounting and evaluation issues covering the entire range of leasing activities.
About Classic Technology:
Classic Technology provides consultancy and lease evaluation software to leading global leasing organizations. Its flagship software product, Classic, provides the industry benchmark for rigorous evaluation of even the most complex, heavily structured lease agreements. Classic Technology also provides related advisory services in the area of lease evaluation (and other asset finance modelling services) and accounting advice, particularly on the implementation of International Financial Reporting Standards for leases.
About CHP Consulting:
CHP Consulting's ALFA Systems and consultancy services are used by top motor, asset and consumer finance organizations worldwide. ALFA is a fully scalable, enterprise‑wide solution for the finance industry, providing end-to-end integration, flexible sales channel support and workflow automation. CHP's class-leading software and in-depth industry experience allow an exceptional delivery record. Key areas of expertise include equipment finance, motor finance, fleet management, vendor finance, asset management, consumer finance and structured finance. CHP was founded in 1990 and has offices in London, Chicago and Sydney, Australia. For more information on CHP, visit www.chpconsulting.com.
This may make it five from the equipment leasing industry:
http://www.leasingnews.org/archives/December%202006/12-11-06.htm#fasb
### Press Release ###########################

GATX Corporation Announces Appointment of Chief Commercial Officer - Rail

CHICAGO--GATX Corporation announced that Thomas Ellman has been appointed chief commercial officer – rail, responsible for GATX's North American railcar fleet, sales, market analysis and customer support activities.
Mr. Ellman has most recently been serving as senior vice president, asset management for GE Equipment Services, Rail Services. Prior to G.E., he spent 10 years within GATX in a series of increasingly responsible fleet and finance roles, including vice president, fleet portfolio management.
James F. Earl, chief operating officer of GATX stated, "We are delighted to welcome Tom back to GATX. With his considerable market knowledge, rail asset expertise and strong customer focus, Tom will lead our outstanding team of professionals and further enhance our leading position in the railcar leasing and services market in North America."
Mr. Ellman received his Bachelor of Science degree from Bradley University in 1990 and his masters of management from the J.L. Kellogg School of Northwestern University in 1997.
COMPANY DESCRIPTION
GATX Corporation provides lease financing and related services to customers operating rail, marine and other targeted assets. GATX is a leader in leasing transportation assets and controls one of the largest railcar fleets in the world. Applying over a century of operating experience and strong market and asset expertise, GATX provides quality assets and services to customers worldwide. GATX has been headquartered in Chicago, IL since its founding in 1898 and has traded on the New York Stock Exchange since 1916. For more information, visit the Company's website at www.gatx.com.
### Press Release ###########################
--------------------------------------------------------------

News Briefs----
Goldman Chairman Gets a Bonus of $53.4 Million
http://www.nytimes.com/2006/12/20/business/20wall.html?_r=1&ref=
business&oref=slogin
Former AA Chief Don Carty Named Dell CFO
http://www.nytimes.com/aponline/business/AP-Dell-Carty.html
Wholesale Producer prices jump 2% in Nov.
http://www.usatoday.com/money/economy/inflation/2006-12-19-ppi_x.htm
Mechanics Bank increases focus on wealth management, lending
http://www.busjrnl.com/apps/pbcs.dll/article?AID=/20061218/
BUSINESSJOURNAL/61217010
Ericsson Acquires Redback For $2.1 Billion
http://www.internetnews.com/bus-news/article.php/3650141
Harrah's accepts $17.1 billion buyout
http://www.chicagotribune.com/business/sns-ap-harrahs-buyout,0,7943901.
story?coll=chi-business-hed
Stem cell research no dream for California
http://www.signonsandiego.com/news/business/biotech/20061219-9999-lz1n19stem.html
Puget Sound Restoring power a "slow go" for thousands of residents
http://seattletimes.nwsource.com/html/localnews/2003484554_stormmain19m.html
---------------------------------------------------------------


You May have Missed---
Report: Citi could be European M&A champion but not undisputed
http://www.snl.com/interactivex/article.aspx?CdId=A-5125286-12386
---------------------------------------------------------------

Sports Briefs----
Brooks will start against
First season with Raiders has been real eye-opener for veteran QB Chiefs
http://www1.pressdemocrat.com/apps/pbcs.dll/article?AID=/
20061219/NEWS/612190358/1010/SPORT01
Bears suspend Tank Johnson for 1 game
http://www.chicagotribune.com/sports/football/bears/cs-061219bearstank,
0,3308138.story?coll=chi-newsbreaking-hed
N.B.A. Suspends Seven Players for Brawl
http://www.nytimes.com/2006/12/18/sports/basketball/19brawl.html?hp&ex=
1166504400&en=6195167fd3370b5a&ei=5094&partner=homepage
----------------------------------------------------------------


"Gimme that Wine"
Napa Sparkle to Make a French Nose Twitch---Eric Asimov
http://www.nytimes.com/2006/12/20/dining/20pour.html?ref=dining
Ahwahnee behind-the-scenes
http://www.sacbee.com/161/story/95147.html
January 24-27, 2007 at Fort Mason Center in San Francisco, California
http://leasingnews.org/PDF/ZAP.PDF
Bouquet, The Wine Game comes to America Bouquet, The Wine Game comes to America
http://www.winebusiness.com/news/dailynewsarticle.cfm?dataId=45828
Wine Prices by vintage
http://www.winezap.com
http://www.wine-searcher.com/
US/International Wine Events
http://www.localwineevents.com/
Winery Atlas
http://www.carterhouse.com/atlas/\
Leasing News Wine & Spirits Page
http://two.leasingnews.org/Recommendations/wnensprts.htm
The London International Vintners Exchange (Liv-ex) is an electronic exchange for fine wine.
http://www.liv-ex.com/
----------------------------------------------------------------

Calendar Events This Day
Take you staff out for Christmas Lunch Day
----------------------------------------------------------------

About 18% of animal owners share their beds with their pets.
----------------------------------------------------------------

Today's Top Event in History
1803-One of the greatest real estate deals in history was completed , when more than a million square miles of the Louisiana Territory were turned over to the US by France, for a prize of about $20 per square mile. This almost doubled the size of the US, extending its western border to the Rocky Mountains.
[headlines]
----------------------------------------------------------------

This Day in American History
1606-Three small ships, departed London, England, bound for America,( "Susan Constant", "Godspeed" and "Discovery", destined for America. Captain Christopher Newport commanded the three tiny ships, which are now on display at Jamestown village in Virginia) where the royally chartered Virginia Company's approximately 120 persons established the first permanent English settlement Jamestown, Virginia. They arrived May 14,1607. When the next ship arrived a year later with additional provisions, there were no survivors. What happened is still a mystery today. It is believed that the survivors joined Indian tribes, and were not murdered or died from disease as there
was no evidence to this conclusion. This was not the first attempt at permanent settlement in the United States. The Norwegians, Dutch, Spanish, and perhaps even Africans, landed here and established colonies. Many of them were invaded by subsequent landings, some were assimilated into Indian life, such as in New Foundland, Florida and the islands, where it is believed Africans were the first to land in this area, including South America.
1669-History records the first rebellion by colonists happened against an English governor in Delaware, Governor Francis Lovelace, and was led by Marcus Jacobson, "The Long Finne, who claimed to be the son of General hans Christoph Konigsmark. He was trapped and turned over to the English commandant. On December 20, 1669, he was condemned for insurrection in the first trial by jury in Delaware. He was lashed in public, branded with a letter R, and sold in chains as a slave in Barbados.
1790-The first cotton mill to spin cotton yarn successfully was stated by Samuel Slater in Pawtucket, RI. It was 40 feet long, 26 feet wide, and two stories high, with an attic. Power was obtained from the old fulling mill water wheel in Ezekiel Carpenter's clothier's shop on the east bank of the Blackstone River. Secretary of the Treasury Alexander Hamilton, in his report of December 5, 1791, said, " The manufactory at Providence has the merit of being the first in introducing into the United States the celebrated cotton mill, which not only furnishes materials for the manufactory itself but for the supply of private families, for household manufacturing."
http://memory.loc.gov/ammem/today/dec20.html
1803-One of the greatest real estate deals in history was completed , when more than a million square miles of the Louisiana Territory were turned over to the US by France, for a prize of about $20 per square mile. This almost doubled the size of the US, extending its western border to the Rocky Mountains.
1820 - Missouri enacted legislation taxing placing a $1 tax " on every unmarried free white male, above the age of 21 years and under 50 years."
1821- The first record of a "Christmas tree" was mentioned in the diary of Matthew Zahm of Lancaster, PA. Sahm and other German immigrants to Pennsylvania brought the custom of decorated trees from their homeland.
1833- birthday of Dr. Samuel A. Mudd (born near Bryantown, MD, In the hysteria of the time, he was sentenced to life imprisonment for giving medical aid to disguised John Wilkes Booth, fleeing assassin of Abraham Lincoln. Imprisoned four years before being pardoned by President Andrew Johnson. Died on Jan 10,1883.
1856 -Newberry College was chartered in Newberry, SC, under Lutheran auspices. The campus moved to Walhalla, SC, in 1868, but returned to Newberry in 1877
http://www.newberry.edu/
1860- In response to the victory of Republican Abraham Lincoln in the presidential election six weeks before, the South Carolina legislature voted to secede from the US, the first state to do so. " ...are hereby repealed; and that the Union now subsisting between South Carolina and other States under the name of the United States of America, is hereby dissolved." Within six weeks, five more states seceded. On February 4, 1861, representatives from the six states met at Montgomery, Alabama, to establish a government on February 9, Jefferson Davis was elected president of the Confederate States of America. by June 1861, 11 states had seceded from the Union.
1868- American industrialist, businessman and founder of the Firestone Tire and Rubber Company, Harvey Samuel Firestone was born at Columbiana County, OH. A close friend of Henry Ford, Thomas Edison and John Burroughs, Firestone was also author of two books about rubber. He died at Miami Beach, FL, Feb 7,1938.
1880 - Broadway, New York's main thoroughfare, was illuminated by electricity for the first time, between 14th and 26h Streets.
1881- Wesley Branch Rickey, Baseball Hall of Fame player, manager and executive born at Lucasville, OH. Rickey was baseball's most innovative general manager. He invented the farm system, instituted unique training and teaching methods and, most prominently, signed Jackie Robinson to play major league baseball with the Brooklyn Dodgers. Inducted into the Hall of Fame in 1967. Died at Columbia, MO, Dec 9,1965.
http://newschannel2000.com/sh/sports/columnist/stories/
columnists-20000821-134738.html
1886- Hazel Virginia Hotchkiss Wightman, tennis player born at Healdsburg, CA., Known a the "Queen Mother of Tennis," Wightman was a championship player, an instructor, a benefactor and the donor of the Wightman Cup, a trophy offered for competition between teams of women players from the US and England. Died at Chestnut Hill, MA. December 5, 1974.
1893- Georgia passed a statue against lynching, " an act to prevent mob violence in this state..." Violators were guilty of a felony punishable by imprisonment of up to 20 years. If death resulted, a murder charge could be instituted.
1895- Susanne Langer, a leading American philosopher, author of Philosophy in a New Key: A Study in the Symbolism of Reason, Rite, and Art, was born at New York, NY. Her studies of esthetics and art exerted a profound influence on thinking in the fields of psychology, philosophy and the social sciences. She died at Old Lyme, CT, July 17, 1985.
1907-Birthday of lyricist Paul Francis Webster, New York City , Died March 22,1874,Los Angeles, CA.
http://www.imdb.com/Name?Webster,+Paul+Francis
http://awards.fennec.org/w/webster_paul_francis.html
http://www.basstabs.net/tab/bass/Paul_Francis_Webster.asp
1914 - The high temperature of 28 degrees at Atlanta, GA, was their earliest daily high below the freezing mark.
1918-Birthday of saxophone player John Hardee, Corsicana, TX "Hardee was a multi-instrumentalist who played piano, mellophone, C-melody saxophone, alto, and tenor sax. He worked with Don Albert as a tenor player before returning to college. After graduation, he worked as a band director in Texas and also played the clarinet in the military band. Hardee went to New York to pursue his musical career, and worked with Tiny Grimes from 1946 to 1948. Most of the work he recorded was done on 78 rpm records at the precise time that the LP format was killing off 78s as the recorded medium of choice. His work wasn't released on LP and was lost and forgotten for some time, even though his playing put him on a par with Coleman Hawkins and Ben Webster. So what happened? Basically a crisis of self-confidence. The jazz scene in New York was extremely competitive at the time, and Hardee simply didn't have the stomach for it. He felt that he could have filled the chair vacated by Ben Webster in the Duke Ellington orchestra, and the recorded evidence, now available on CD, supports that assertion. I strongly recommend either the Chronological Jazz Series release John Hardee: 1946-1948 or the EMI import John Hardee Swingtettes: Tired. We're very lucky to have these performances saved and available for our pleasure. Had Hardee continued to be part of the New York scene he would undoubtedly have become a major tenor player whose contribution and influence would still be widely discussed. Hardee returned to Texas, teaching in Dallas for most of the rest of his life. No doubt he passed on a lot of wisdom to the kids who learned music from him." Marshall Bowden
http://www.pricegrabber.com/search_mucontrib.php/mu_artist=John+Hardee/
ut=0cea001161ce67c0
1920 - An English-born comedian Leslie Downes, who would later be known as Bob Hope, became an American citizen today. Having lived in the United States since 1908, he became one of the nation's true ambassadors for show business and charity.
1938- The kinescope, today known as the cathode-ray tube, was patented by Russian immigrant Vladimir Zworykin. It is still used today in computer monitors and television sets.
1939-Birthday of singer Kim Weston, Detroit, MI
http://www.delafont.com/music_acts/Kim-Weston.htm
1940- Tony Pastor records "Paradddile Joe." Bluebird 11008 )
1942-Birthday of piano player Larry Willis, New York City
http://www.mapleshaderecords.com/artists/larry_willis.htm
http://www.mapleshaderecords.com/reviews/08532.html
1945- Eddie Condon's club opens in the Village, New York City.
http://search.centerstage.net/music/whoswho/EddieCondon.html
http://www.edsite2.fsnet.co.uk/Eddie%20Condon.htm
1949 - Harry Belafonte recorded his second session at Capitol Records, waxing the songs "Whispering" and "Farewell to Arms". With eight song recorded and little enthusiasm from record buyers, Capitol decided not to renew the singer's contract. He relocated to RCA Victor in April, 1952 where he enjoyed a successful career.
1949—Top Hits
I Can Dream, Can't I? - The Tommy Dorsey Orchestra (vocal: Jack Leonard)
Rudolph, the Red-Nosed Reindeer - Gene Autry
White Christmas - Bing Crosby
Mule Train - Tennessee Ernie Ford
1952 - Jimmy Boyd hit #1 on the record charts with the Christmas song of the year, I Saw Mommy Kissing Santa Claus.
1954 - The Buick Motor Company signed Jackie Gleason to one of the largest contracts ever with an entertainer. Gleason would produce 78 half-hour long shows over two years for $6,142,500.
1956-The Montgomery Bus Boycott came to an end when the US Supreme Court ruling of Nov 13,1956, calling for integration of the Montgomery, AL, public bus system was implemented. Since Dec 5, 1955, the black community of Montgomery had refused to ride on the segregated buses. The boycott was in reaction to the Dec 1, 1955, arrest of Rosa Parks for refusing to relinquish her seat on a Montgomery bus to a white man.
1957—Top Hits
Jailhouse Rock - Elvis Presley
Jingle Bell Rock - Bobby Helms
At the Hop - Danny & The Juniors
My Special Angel - Bobby Helms
1957-Elvis Presley receives his draft notice.
1961-Birthday of Dallas Cowboy premier lineman Nathaniel "Nate" Newton, Jr.
1965- "The Dating Game" premiered on TV. Another game show developed by Chuck Barns, it typically featured a "bachelorette" who questioned three men who were hidden from her view and decided, based on their answers, which guy appealed to her the most. The couple was then sent on a date, courtesy of the show. Occasionally, a bachelor would question three women. Jim Lange was the host of the network series and two syndicated ones. Elaine Joyce and Jeff MacGregor hosted one season each on the retitled "The New Dating Game."
1965—Top Hits
Turn! Turn! Turn! - The Byrds
Over and Over - The Dave Clark Five
I Got You (I Feel Good) - James Brown
Make the World Go Away - Eddy Arnold
1966- The NBA granted a franchise to Seattle for the 1967-68 season. the SuperSonics, as the team was nicknamed, were joined by the San Diego Clippers, to become the league's 11 and 12th team.
1966 -- Otis Redding Show opens at the Fillmore Auditorium, San Francisco, California.
http://rockhall.com/hof/inductee.asp?id=177
1967-The Hollies' "He Ain't Heavy (He's My Brother)" is released.
1969 - Leaving on a Jet Plane, recorded by Peter, Paul and Mary, jumped into the Number 1 spot on this date on Billboard's Top 40 record charts and was in the top slot for one week.
1973—Top Hits
The Most Beautiful Girl - Charlie Rich
Goodbye Yellow Brick Road - Elton John
Time in a Bottle - Jim Croce
Amazing Love - Charley Pride
1973 –It is rare that we bring up a person passing away… Multi-talented entertainer Bobby Darin, best remembered for his Grammy-winning single Mack the Knife, died at age 37 at Cedars of Lebanon Hospital in Los Angeles while undergoing surgery to remove two artificial valves in his heart which were malfunctioning. According to the biography written by son Dodd, Darin's hospitalization and subsequent death was brought on by not taking prescribed antibiotics before a teeth-cleaning procedure. Darin had a history of heart problems. He did not die of a spinal infection as is commonly rumored. He left a legacy of memories in rock 'n' roll and pop tunes, as well as on television and in movies (even an Oscar nomination for his role in "Captain Newman, M.D."). The story of Darin being groomed to replace Frank Sinatra at Capitol Records is absolutely true. Unfortunately, Capitol didn't think the grooming was going so well, and withheld many of Darin's songs for many years; releasing them in a compilation CD in 1995. Good stuff to listen to: "Splish Splash", "Queen of the Hop", "Dream Lover", "Mack the Knife", "Beyond the Sea", "If I Were a Carpenter", etc. At the end, Darin, who had recorded for Atco, Capitol and Atlantic Records had just begun recording for Motown.
1975 - Paul Simon's "50 Ways to leave Your Lover" jumped on U.S. singles charts. It hit number one (for three weeks) Feb 7, 1976. For you trivia fans out there, this is Paul Simon's only #1 single (so far). "Just slip out the back, Jack; Make a new plan, Stan; You don't need to be coy, Roy; Just get yourself free..."
1975--Eric Carmen's "All By Myself" is released.
1975 -- Buffalo's O.J. Simpson scores a touchdown (vs. Minnesota) in his 14th straight game. The streak started against the New York Jets on Sept. 21. He was a great
football player, but a murderer, nevertheless.
http://images.nfl.com/history/images/1220.jpg
1979 - Knots Landing debuted on CBS, starring Ted Shackelford and Joan Van Ark as Gary and Valene Ewing.
1980 - Television experimented with football when NBC covered the meaningless NFL game between the New York Jets (4-11) and the Miami Dolphins (8-7) with no announcers in the booth. The only thing heard were field noises and spectators as the pictures tried to get across the emotion of the game. The next day headlines read, "Jets Silence Dolphins 24-17." 1983 - Joe Gibbs of the Washington Redskins was named NFL Coach of the Year by the Associated Press. He became the first head coach to receive this honor in consecutive years since 1961-62 (when Allie Sherman, of the New York Giants, was so honored). Joe Gibbs took the Redskins to a 14-2 finish in the 1983 season.
1981—Top Hits
Physical - Olivia Newton-John
Waiting for a Girl like You - Foreigner
Let's Groove - Earth, Wind & Fire
All Roads Lead to You - Steve Wariner
1983- Guy Lafleur of the Montreal Canadians scored the 500th goal of his career in a 6-0 victory over the New York Rangers. Lafleur played 17 years in the NHL and finished his career with 560 regular-season goals.
1985- Denis Potvin of the New York Islanders assisted on Mike Bossy's goal against the New York Rangers to earn the 916th point of his career, breaking Bobby Orr's NHL record for the most career points by a defenseman
1985 - Robert Penn Warren was designated Poet Laureate Consultant in Poetry of the U.S. Library of Congress for 1986-1987. The library has used consultants since 1937, when Joseph Auslander was appointed the first Consultant in Poetry, but Robert Penn Warren was the first to be called Poet Laureate Consultant in Poetry.
1986 - The Bangles' "Walk like an Egyptian" moved to the top of the "Billboard" "Hot 100". It was #1 for three weeks. "Foreign types with the hookah pipes say; Ay oh whey oh, ay oh whey oh; Walk like an Egyptian..."
1988 - Warner Chappell, a division of Warner Communications and the largest music publisher in the world, agreed to pay $25 million for the song "Happy Birthday to You." The song, owned by Birchtree Ltd., reportedly generated $1 million a year in royalty fees. The copyright would expire after the year 2010 and is expected to fall into the public domain.. The melody of probably the most often sung song in the world was composed by Mildred J. Hill, a schoolteacher. Her younger sister Patty Hill was the author of the lyrics which was first published in 1893 as "Good Morning to All, " a classroom greeting published in the book Songs Stories for the Sunday School. The lyrics were amended in 1924 to include a stanza beginning "Happy Birthday to You." Now it is sun some where in the world every minute of the day. Although the authors are believed to have earned very little from song. Mildred Hill died at Chicago, Il, June 5, 1916, without knowing that her melody would become the world's most popular song.
1988 - Thunderstorms developing ahead of a fast moving cold front produced severe weather in the Upper Ohio Valley and the Middle Atlantic Coast Region during the afternoon and early evening. Thunderstorm winds gusted to 69 mph at Kennedy Airport in New York City, and winds along the cold front itself gusted to 56 mph at Cincinnati OH. The same storm produced snow in Kansas, Missouri and Illinois, with eight inches reported at Rolla MO.
1989—Top Hits
We Didn't Start the Fire - Billy Joel
Another Day in Paradise - Phil Collins
Don't Know Much - Linda Ronstadt (featuring Aaron Neville)
Two Dozen Roses - Shenandoah
1989-The US launched operation "Just Cause," invading Panama in an attempt to seize Manuel Noriega and bring him to justice for narcotics trafficking. Seven months after Noriega had ruled unfavorable election results null and void, the US toppled the Noriega government and oversaw the installation of Guillermo Endara as president. Although the initial military action was declared a success, Noriega eluded capture. He surrendered to US troops on Jan 4,1990, and was tried, convicted and imprisoned in the US..
1989 - Low pressure brought thunderstorms and high winds to the northeastern U.S. There were 193 reports of damaging winds with thunderstorms in New York State, Pennsylvania and New Jersey. Tornadoes touched down near Seaside Park NJ and McAlevys Port PA. Winds with thunderstorms gusted to 92 mph at Poughkeepsie NY, and reached 94 mph at Newburgh NY. High winds in the Washington D.C. area, gusting to 73 mph, resulted in one death.
1995 - "Nixon" opened in U.S. theatres. The film starred Anthony Hopkins as Richard M., Joan Allen as the president's wife, Pat, Powers Boothe as Alexander Haig, Ed Harris as E. Howard Hunt, Bob Hoskins as J. Edgar Hoover, E.G. Marshall as John Mitchell, David Paymer as Ronald Ziegler, David Hyde Pierce as John Dean, Paul Sorvino as Henry Kissinger, Mary Steenburgen as Hannah Nixon, J.T. Walsh as John Ehrlichman, and James Woods played H.R. Haldeman.
1996-The NBA granted a franchise to Seattle for the 1967-68 seasons. The Super Sonics, as the team was nicknamed, were joined by the San Diego Clippers, to become the league's 11th and 12th teams.
1998 - Green Bay's Brett Favre connected three times with Antonio Freeman in the first half against the Tennessee Oilers en route to a 30-22 victory this day. In doing so, Favre became the first quarterback in NFL history to pass for 30 or more touchdowns in five consecutive seasons (33 in 1994, 28 in 1995, 39 in 1996, 35 in 1997, and 30 in 1998).
1989 - Low pressure brought thunderstorms and high winds to the northeastern U.S. There were 193 reports of damaging winds with thunderstorms in New York State, Pennsylvania and New Jersey. Tornadoes touched down near Seaside Park NJ and McAlevys Port PA. Winds with thunderstorms gusted to 92 mph at Poughkeepsie NY, and reached 94 mph at Newburgh NY. High winds in the Washington D.C. area, gusting to 73 mph, resulted in one death.
1998- President Bill Clinton was impeached by a House of Representatives that was divided along party lines. He was charged with perjury and obstruction of justice stemming from a sexual relationship with a White House intern. He was then tried by the Senate in January 1999. On Feb 12,1999, the Senate acquitted him on both charges. Clinton was only the second US president to undergo impeachment proceedings. He did not run for re-election because he had served the maximum two terms as president. His wife Hillary was elected to the U.S. Senate from New York.
2003- "The Diary of Alicia Keys" gives the young R&B sensation her second No. 1 debut on The Billboard 200.
--------------------------------------------------------------

American Football Poem
Hope Is a Tattered Flag
by Carl Sandburg
Hope is a tattered flag and a dream of time.
Hope is a heartspun word, the rainbow, the shadblow in white
The evening star inviolable over the coal mines,
The shimmer of northern lights across a bitter winter night,
The blue hills beyond the smoke of the steel works,
The birds who go on singing to their mates in peace, war, peace,
The ten-cent crocus bulb blooming in a used-car salesroom,
The horseshoe over the door, the luck piece in the pocket,
The kiss and the comforting laugh and resolve—
Hope is an echo, hope ties itself yonder, yonder.
The spring grass showing itself where least expected,
The rolling fluff of white clouds on a changeable sky,
The broadcast of strings from Japan, bells from Moscow,
Of the voice of the prime minister of Sweden carried
Across the sea in behalf of a world family of nations
And children singing chorals of the Christ child
And Bach being broadcast from Bethlehem, Pennsylvania
And tall skyscrapers practically empty of tenants
And the hands of strong men groping for handholds
And the Salvation Army singing God loves us….
--------------------------------------------------------------

SuDoku
The object is to insert the numbers in the boxes to satisfy only one condition: each row, column and 3x3 box must contain the digits 1 through 9 exactly once. What could be simpler?
http://leasingnews.org/Soduku/soduko-main.htm

--------------------------------------------------