Friday, December 14, 2007
12 days to Christmas---Please view Kit's Kettle
Please click here to go to Kit's On Line Salvation Army Kettle
Headlines---
Classified ads—Legal
Fitch: Outlook Negative in 2008
Balboa Capital: Broker Division and Pat Ontal
Kamikaze Kat
Operating Leases Accounted for 12.1%
Along the way w/Huntington's $1.5B in Assets
Last Call: Leasing Books for Christmas
Classified Ads—Help Wanted
Cartoon---Borrowing Money
SBA Fraud link to Key Lawmakers
Selling Up joins Financial and Training List
Defaults Set New Record--ABSnet
Anatomy of a Fraud, a short story
By Bernie Boettigheimer, CLP
Advantage Funding hires Hector Rivera
Deadly Storm Hits Northeast with Snow
GE chief sees growth opportunities in 2008
Citigroup takes bold move to escape subprime mess
News Briefs---
You May have Missed---
Sports Briefs---
"Gimme that Wine"
Calendar Events
Snapple Real Facts
Today's Top Event in History
This Day in American History
Football Poem
SuDoku
Daily Puzzle
GasBuddy
News on Line---Internet Newspapers
Connecticut (various local newspapers)
Please do not miss the exclusive in this edition:
Anatomy of a Fraud, a short story
By Bernie Boettigheimer
Lease Police Chief
######## surrounding the article denotes it is a "press release"
------------------------------------------------------------------

Classified ads—Legal
San Diego, CA
Experienced in-house corporate, equipment leasing and financial services attorney seeks position as managing or transactional counsel. Willing to relocate. Cell Phone: 760-533-4058;
Email: sandidq@msn.com
Leasing Attorneys available—they specialize in finance and leasing
Birmingham, Alabama
The lawyers of Marks & Weinberg, P.C. have over 30 years experience in dealing with virtually every type of equipment financing and are recognized throughout the industry for prompt, practical solutions and exemplary service. They offer cost-conscious, effective lease enforcement and good counsel.
Email: Barry@leaselawyer.com
Website: www.leaselawyers.com
California, National: city: Riverside
Ellen Stern - get results, reasonable pricing; numerous industry contacts, nearly 30 yrs exp.in SoCal, 20 yrs equip.: CFL license specialist, documentation, work-outs, litigated collections, recoveries; deal-maker.
Email: leaselaw@msn.com | UAEL
Connecticut, Southern New England: EVANS, FELDMAN & BOYER, LLC Collections, litigation, documentation, portfolio sales and financing, bankruptcy. We represent many of the national and local leasing companies doing business in this state. Past chairman EAEL legal committee. Competitive rates.
email: rcfeldman@snet.net EAEL
Law Firm - Service, Dallas, TX. ELA
Mayer regularly practices in leasing, secured financing, project development and finance and corporate finance.
email: dmayer@pattonboggs.com
Website: www.pattonboggs.com
Los Angeles, Statewide: CA. "ELA" Aggressive creditors rights law firm specializing in equipment leasing handling collection matters on a contingency, fixed fee or hourly basis. email:RGarwacki@prodigy.net
Los Angeles -statewide: CA "ELA "
Practice limited to collections, bankruptcy and problem accounts resolution. Decades of experience. 10-lawyer firm dedicated to serving you. Call Ronald Cohn, Esq. (818)591-2121 or email. Email: rrcohn@aol.com

Long Beach, CA
Wagner & Zielinski, successfully representing lessees/ lessors. Not a member of any leasing organization, therefore not beholden to special interests. Richard Wagner
(562) 216-2952 www.wzlawyers.com


Long Beach CA.
Paul Bent, helping settle deals that have gone bad. Attorney for 20+ years with GoodSmith & Co., now providing mediation and dispute resolution for lessees and lessors.
www.paulbent.com

National: Coston & Rademacher: Business attorneys serving the lease-finance industry since 1980. Transactional, documentation, corporate/finance, workouts, litigation, bankruptcy, portfolio management. Chicago-based national practice. Jim Coston, CLP (Members: UAEL, ELA, MAEL).
email: Jcoston@costonlaw.com
Website:www.costonlaw.com

St. Louis County, MO. - statewide:
Defend clients sued by Popular Leasing USA and other assignees of Norvergence rental agreements. Also register and collect foreign judgments. Ronald J. Eisenberg, Esq.
Email: reisenberg@sl-lawyers.com
Schultz & Little L.L.P. www.sl-lawyers.com
Westport, CT: We represent finance companies, banks, lessors, etc., in replevins/seizures, collections and bankruptcy matters in Connecticut and New York. Flat fee, contingency and hourly rates.
Email: rchinitz@replevinlawyer.com
To place a free "job wanted" ad here, please go to:
http://www.leasingnews.org/Classified/Jwanted/Jwanted-post.htm
For a full listing of all "job wanted" ads, please go to:
http://www.leasingnews.org/Classified/Jwanted/Jwanted.htm
---------------------------------------------------------------
### Press Release ###########################

U.S. FINANCIAL SECTOR: Outlook Negative in 2008
Fitch Ratings-New York- Fitch Ratings has released a series of 2008 rating outlooks for the U.S. financial sectors: banks, investment banks, and consumer finance companies. The outlooks for these sectors are all negative, while rating outlooks for commercial finance and asset managers are stable. These outlooks assume some further deterioration of consumer related asset quality and that liquidity in the fixed income markets remains fragile.
'Much has been written on the roots of the mortgage debacle but clearly the U.S. consumer's insatiable appetite for debt, the ill-fortuned reversal of home price appreciation and rising short-term interest rates have created the perfect storm,' said Sharon Haas, Managing Director.
'Entering the final month of 2007, it remains difficult to determine with any precision when this will end and what will ultimately prove to be the antidote for this massive contagion. With the U.S. financial industry in the cross hairs, Fitch's rating outlook for this group of companies is negative, as we anticipate they will face severe headwinds for the foreseeable future as the turmoil in residential mortgage potentially spreads to other consumer asset classes,' she said.
Liquidity and access to capital remain crucial rating factors. The banks and investment banks have built liquidity through the last third of FY07 although market costs are rising. The yield curve remains inverted and secondary trading in cash fixed income products is almost nonexistent. Funding will remain a real challenge if the securitization market remains as closed as it has for a prolonged period. Although easing monetary policies and potential government intervention may soften the impact of a slowing U.S. economy, a lower overall supply of liquidity and tight credit conditions will persist well into 2008 dampening current performance and potentially suspending growth prospects across the broader sector.
Further analysis is available in the following reports, published today:
--2008 Rating Outlook Negative for US Financial Institutions;
--2008 Rating Outlook Negative for Investment Banks, Stable for Asset Managers;
--2008 Rating Outlook Negative for US Finance and Leasing Sector;
--2008 Rating Outlook Negative for US Banks.
### Press Release ###########################
--------------------------------------------------------------

Balboa Capital promotes Ontal as VP Broker Services
Still no official word about the alleged closing of the Balboa Capital, Irvine, California, Broker Division.
A press release was issued following Leasing News inquiries as to what happened to Curt Lysne, the senior vice-president who established and ran the division. Reportedly he resigned. No one is talking
why, and perhaps there is an agreement regarding money that he cannot explain why he is no longer there.
The press release announced, " Patrick Ontal to Vice President of Broker Services. Mr. Ontal will be responsible for managing the Broker team at Balboa which will include providing outstanding service to the Brokers as well as hiring, training, and mentoring Balboa's Broker sales team. Mr. Ontal's previously held the title of Vice President of Vendor Services at Balboa."
There was no announcement regarding whether he also was in charge of inside sales.
The press release did say, "Mr. Ontal has over 21 years of leasing experience and is experienced in all aspects of sales and sales management. Prior to Balboa Capital, Patrick worked for US Express Leasing where he was responsible for the Technology segment's inside sales team Previously, Patrick led the Franchise Finance sales team at Key Equipment Finance. Patrick has worked for other fine companies such as Sony Financial Services, Compaq Capital, and AT&T Capital Corporation. Patrick holds a Bachelor of Arts degree in Psychology from La Salle College in the Philippines.
" 'Now that I have assisted in the launching of the Vendor Services division, I am ready to provide outstanding service to both our existing broker's base and the new brokers we intend to add. Our streamlined processes, advanced technology tools, and competitive rates will bring real value to brokers of all sizes' said Mr. Ontal."
Balboa Capital and Evergreen Leases:
http://www.leasingnews.org/archives/August%202006/08-07-06.htm#balboa
--------------------------------------------------------------

Kamikaze Kat
Right Click on the cat for more features or to exit the program.
http://www.leasingnews.org/EXE/KamikazeKat.exe
--------------------------------------------------------------

Operating Leases Accounted for 12.1% of Total New Business Volume
ELFA eNews Daily
According to the 2007 Survey of Industry Activity, operating leases as a percentage of new business volume was 12.1%. That's a 0.9% percent increase from the previous year (11.2%). Growth rates vary by type of organization, ticket size, size of organization, and origination source.
ELFA's 2007 Survey of Industry Activity is now available. Conducted by PricewaterhouseCoopers LLP and aggregating the responses of 140 leasing and finance companies, the Survey is THE single most authoritative source of data on the equipment leasing and finance business.
If your company is an SIA Respondent, FREE copies of the Survey report are available by contacting Bill Choi at bchoi@elfaonline.org or 202/238-3413.
The Survey is available to non-respondents at http://www.elfaonline.org/pub/pubs/ProductDetail.cfm?product_code=RSIA2007
Member Price: $495
Non-Member Price: $695
--------------------------------------------------------------

Along the way with Huntington's $1.5 Billion in Assets

Huntington Equipment Finance, a division of Huntington Bank, announced that they have originated more than $1.5 billion in assets under management as of Sept. 30, 2007. Launched in 2001, Huntington Equipment Finance realized more than $500 million in assets under management by mid-2006 and has more than tripled that record in the subsequent 18 months.
The bank itself backed Preferred Capital, that went into receivership with many fraudulent transactions as well as NorVergence leases.
California leasing company El Camino Resources, Virginia-based ePlus Group and Bank Midwest allege Huntington recognized signs of fraud at CyberNet in 2003. They sued Huntington for $17 million.


Marty Allen
Last week the bank announced that Marty Adams will retire as president and chief operating officer effective December 31, 2007. Mr. Adams has served in his current position since the completion of the merger between Huntington and Sky Financial Group, Inc. on July 1, 2007. He will also step down as a company director at that time.
Sky Financial Group has had its share of problems in the medical financial marketplace. Marty E. Adams joined Huntington as president and chief officer following the July 2007 merger with Sky Financial Group, where he previously served as chairman, president and chief executive officer.
Huntington Equipment Finance has been the feather in the banks hat, primarily due to the two divisions they launched in 2006. The Machine Tool Finance group was established to focus on financing equipment and tools for closely held, small- and medium-sized manufacturing businesses. Huntington's Vendor Finance Group was established to provide businesses engaged in the sale of equipment the ability to offer financing to their customers.
"Huntington has developed an extremely competitive equipment finance business thanks to a highly capable team that has the knowledge and expertise to meet customer needs in a timely and efficient manner," said Rob Allanson, President, Huntington Equipment Finance. "Additionally, our efforts over the past two years to diversify the business in key strategic areas have given our customers the ability to obtain the comprehensive set of services they need as they grow."
--------------------------------------------------------------

Last Call: Leasing Books for Christmas
Now is the time to start thinking about Christmas presents.
One of the best for a colleague in the leasing industry is a book on leasing.
Leasing Books
Books on Equipment Leasing by Source:
Master Index
Books
Direct Purchase
Certified Leasing Professional (CLP) Foundation
Equipment Leasing Association
Equipment Leasing and Finance Foundation Reports
United Association of Equipment Leasing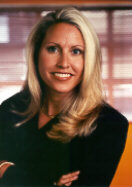 Linda Kester's book "366 Marketing Tips for Equipment Leasing" has gained quite a bit of traction since being released in late spring.
Apparently, good sales ideas know few boundaries, as over 100 copies have been shipped to Australia, and a good many to other parts of the globe. As we expected, single orders are often followed by volume orders (30 to 50 is typical) for companies that want to put "Tips" in the hands of all their sales personnel. To assist the first lookers, we are waiving shipping and handling through the remainder of 2007 (a $6 dollar reduction on single copy orders) to reduce the "all in" investment cost to purchasers to $79.95. Volume pricing (bulk shipments in one package to one address) is always available on orders greater than five, ten, twenty-five and fifty copies.
Here is the 14 pages content section, with all the titles to the pages of the book:
http://www.leasingpress.com/366%20Marketing%20Tips%20for%20Equipment%20
Leasing%20Cover%20and%20Contents.pdf
To order, please go to:
http://www.leasingpress.com/
--------------------------------------------------------------

Leasing Industry Help Wanted
Collectors
Collectors
Wrentham, Mass.
Growing Leasing Collection Division for 25+ year estab. business. Must have exceptional, creative negotiation skills, ability to thrive in high volume, fast paced environment. Click here for more info:

Lease Officer
--------------------------------------------------------------

--------------------------------------------------------------

Campaign Money Links SBA Fraud Company to Key Lawmakers
by Keith Girard
allbusiness.com
The largest loan fraud in the history of the Small Business Administration has created repercussions in Washington, but whether lawmakers are just rounding up the usual suspects or are actually serious about cleaning up the SBA's mess is open to question.
An examination of federal campaign finance reports reveals a web of money among key lawmakers and the top executives who were supposed to be safeguarding SBA loans. We now know, as I reported in my column last week, that they were asleep at the switch and let a so-called "rogue" bank executive defraud the SBA's flagship 7(a) loan program out of at least $76 million before federal investigators broke up the scheme last January.
The caper was dubbed "Cookie Jar Capitalism" but that's not the only cookie jar involved here. Allied Capital, its subsidiary Business Loan Express (BLX), and its top executives have given lawmakers almost $500,000 in campaign contributions in the past four years. By Washington standards, that's a modest amount of money. But the contributions have been directed with laser precision to House and Senate small business leaders.
In fact, Allied and BLX are the largest contributors to House Small Business Committee Chairman Nydia Velázquez, D-N.Y. Combined, they donated $18,500 in political contributions, almost twice the amount of any other organization. The next largest contributor, the American Bankers Association, gave her $10,000. In all, Allied and BLX gave her almost 40 percent of the $49,800 she received from the securities and investment industry. The amount was exceeded only by the legal industry's $57,650 in donations, according to campaign records.
Senate Small Business Committee Chairman John Kerry, D-Mass., also received contributions from Allied and BLX and/or their executives. But he at least appears more insulated from influence, thanks to copious amounts of money he raised (in excess of $23 million) for his presidential bid. Kerry also refuses to accept Political Action Committee (PAC) contributions. Even so, he collected at least $4,000 from BLX Board Chairman Robert F. Tannenhauser and another BLX executive, Scott Stapert.
Meanwhile, Allied Chairman and Chief Executive William Walton has donated $143,300 out of his own pocket to Washington lawmakers since 2002. Nearly all of the money went to Republicans or conservative political action groups and small business committee leaders. Nor is Walton averse to spreading his bets. Among presidential candidates, he and other Allied executives have so far donated to Rudolph Giuliani ($6,900) and John McCain ($2,300).
Tannenhauser, in contrast, gave about $90,000 out of his own pocket mostly to Democrats, including about $35,000 to the Democratic Congressional Campaign Committee. While he apparently has made no contributions to the current crop of presidential candidates, he gave $3,000 to Kerry, according to records. Other Allied Capital executives have contributed about $3,600 so far to Hillary Clinton and Allied's PAC has ponied up another $7,000 for her campaign.
As the saying goes, money is the mother's milk of politics, and the spending pattern evidenced by Allied, BLX, and its executives is pretty common in Washington. Because they give to both Democrats and Republicans, their largesse reflects more of an effort to protect their interests rather than an ideological bent. They are obviously hoping to gain some influence. But how much?
That question is not easily answered; it all depends on the lawmaker. What is evident, however, is the potential for a conflict of interest. As chairman of the House Small Business Committee, for example, Velázquez wields vast influence over legislation affecting the SBA or companies that do business with the agency. Given the amount she's received, at the very least she should return the contributions or recuse herself from all matters involving the BLX scandal.
Kerry's money connection is minor by comparison. Even so, the suspicion remains. For example, during hearings before his committee in November, he was quick to soft-pedal BLX's culpability for the fraud and its overall management of government loan programs. "This hearing is not a 'gotcha' hearing," he volunteered in his opening statement. "The hearing," he added, "is not intended to hurt Business Loan Express."
But after reports surfaced last week that the Department of Agriculture was forced to buy back $34 million in bad BLX business loans, Kerry quickly issued another statement. "I'm gravely concerned that there is a pattern of bad loans from BLX. When BLX testified last month, they said they were victims and the bad loans were isolated. BLX and the administration claimed they've got the lending problems under control. I don't think they do."
Did Kerry deliberately soft-pedal the scandal at his own hearing, or was he simply caught off guard by the new disclosures (uncovered by the Washington Post)? Either way, he's got egg on his face. The close association between money and politics will never go away. But in matters like this, it's imperative that lawmakers demonstrate their ability to deal at arm's length with contributors. And when there is even a shred of doubt, they should always err in favor of the taxpayers, not special interests.
--------------------------------------------------------------

Selling Up joins Financial and Training List

Financial and Sales Training
Second Column: YCS - Year Company Started | YELB - Years in equipment Leasing Business
Name
City, State
Contact
Website
Leasing Association

YCS
YELB


(see above for meaning)

Geographic Area

Speciality

2000
20

By leveraging people, process and technology, Selling Up guides the next step in revenue generation and elevates sales organizations into appreciating corporate assets.
(A) Selling Up's Sales Management Operating System™ ( SMOS™) provides companies and business units of all sizes with a proven methodology and unique tools offering a comprehensive, flexible, scalable approach to managing all elements of the organizational sales process.
Full list:
http://leasingnews.org/Training/Financial_sales_trainer.htm
--------------------------------------------------------------

Defaults Set New Record
By Ted Cornwell
ABSnet
The percentage of loans in the foreclosure process and the number of loans entering foreclosure both reached record highs in the third quarter as loan performance continued to weaken across the board.
While credit deterioration was widespread, the biggest increase in defaults was concentrated among adjustable-rate mortgages, especially those made to subprime credit quality borrowers.
While subprime ARMs account for only 6.8% of loans outstanding, those loans accounted for 43% of foreclosures that were started during the third quarter. Prime credit quality ARMs, at 14.5% of outstanding loans, accounted for 18.7% of foreclosures that were started, according to the Mortgage Bankers Association's quarterly delinquency survey.
MBA chief economist Doug Duncan said the third quarter marked the first time that the market felt the "full combined effects" of the collapse in the nonconforming mortgage securitization market, broad home price declines, economic weakness in much of the Upper Midwest and rate adjustments on ARM loans.
"In Michigan and Ohio, the problem continues to be the declines in demand due to drops in employment and population that have left empty houses in cities like Cleveland, Detroit and Flint. In states like California, the problem is excess supply due to speculative overbuilding and properties coming back onto the market," he said.
In California, a hotbed of ARM lending, the number of foreclosure starts on subprime ARMs during the third quarter equaled the number from 35 other states combined, according to the MBA.
Mr. Duncan said that in high-cost California, homebuyers often had an adjustable-rate first mortgage with a second-lien ARM attached. Those home values started to fall just as monthly payments were adjusting upward.
"It's the worst possible scenario for maintaining a high probability of people making their payments," Mr. Duncan said during a conference call with reporters.
While the credit problem is nationwide, foreclosure and delinquency increases are concentrated in a number of states, including California. Other states with notably higher default rates include Ohio, Michigan, Indiana, Illinois, California and Florida.
Mr. Duncan noted that in Michigan, six consecutive years of population outmigration have been accompanied by the loss of 340,000 payroll jobs. He called this "demand side destruction" that will continue to plague housing markets in the Midwest.
And with 90-day delinquencies rising in big states like California and Florida, which have a hangover of homes on the market, the foreclosure problem probably hasn't crested yet.
Nationwide, 5.59% of home loans of all types were at least 30 days past due in the third quarter, the highest delinquency rate seen since 1986. More tellingly, the foreclosure inventory rose to 1.69% of all loans, and the foreclosure start rate rose to 0.78%. Both the foreclosure inventory and start rates are at the highest level seen in the history of the MBA survey, which dates back to 1972.
Meanwhile, holders of mortgage securities backed by subprime loans may feel more pain before the market turns around. The MBA now predicts that home prices will decline nationally not only this year, but in 2008 as well. Moreover, Mr. Duncan noted that as stronger subprime borrowers refinance and leave loan pools, the remaining loans in the pool will become incrementally weaker.
(c) 2007 National Mortgage News and SourceMedia, Inc. All Rights Reserved
--------------------------------------------------------------

Anatomy of a Fraud, a short story

By Bernie Boettigheimer, CLP
PROLOGUE
What does Farmerville, Texas, Edmond, Oklahoma and Richmond, Illinois have in common? They are all great places to bring up a family…smaller towns with good housing, away from drugs and with fine schools. These towns are hardly the places you would expect to find a vendor producing millions in leases – or are they? Some of these small town vendors have developed elaborate web pages and reach a diverse population across the U.S. Is this a small town success story or just the beginning chapter in a sad tale of fraud that is symptomatic of the problem in our industry?
Each of these towns have been identified as having a vendor using fraudulent or deceptive practices. While Edmonds has the larger population of 68,315 this story is centered on a vendor based in Richmond, Illinois (population 1612 by the 2004 census).
Richmond is situated one hour from Chicago and according to its city fathers "Our core downtown area still boasts of 50 homes that our resident historian calls of important historic character representing all architectural styles in their original content".
It was settled over 150 years ago and still has remnants of the horse and buggy era - hitching rings embedded in the sidewalks on its main streets. It's a Norman Rockwell painting.
The other part of this story is about a leasing executive that I have known for many years as our paths have crossed time and time again. Today he is second in command of one of the fastest growing companies that provides financing to funders in our industry. His firm is one of our newest subscribers. This executive was ever vigilant by sending me the following just before his firm was set up as a subscriber: "Bernie - We just looked at a transaction that was very strange mainly due to the very large number of inquires. Just thought I would drop you the information". What an understatement. !! Let's begin.
THE CAST OF CHARACTERS

FF---The executive of the Financier to Funders
BB---Myself
FF---Fraud Vendor
FL1--Fraud Lessee #1
FL2--Fraud Lessee #2
FL3--Potential Fraud Lessees #3-14 LP3 -Lease Police Subscriber
FFA--FF's Associate Funder
ANATOMY OF A FRAUD
Tuesday 12/4—FF:
"Bernie-We just looked at a transaction that was very strange mainly due to the very large number of inquiries. Just thought I should send you the information".
Tuesday 12/4—BB:
(Bernie at LeasePolice.com)
Wow! That's the fifth new alert in my pending "alerts"file.
Wednesday-12/5 –BB:
Finished and posted the other alerts. Checked the vendor's web site, address and several other sources, but could find little of value except that the first three testimonials on their website were fictitious. I did discover that there was another similar business at that same address since 2001. A phone call was made using the old phone number and they answered with the new name. No incorporation under either name. (Continued to work on this thru Thursday.)
Thursday- 12/6—BB:

Something was eating at me about this vendor and I decided to send the following message to our subscribers:

"As part of our continued effort to inform you, we are presently investigating the following company. If you have received in the past any applications by this vendor or have one currently, please inform me ASAP.
xxxxxxx xxxxxx xxxxxxxxxx—Vendor"

Monday- 12/10 - Received the following e-mail from LeasePolice Subscriber: LPS

We received a deal off the internet. Once in our system we were notified by our funding partner that the deal had been identified as fraud. We also received a Lease Police email regarding the Vendor. I send this to you all to add to the list of bewares on this group.

We saw a deal come through that was identified as fraud. The lessee on our deal was FL1. We also saw a deal that his wife supposedly owned: FL2. We called the vendor (in Illinois) who indicated the xxxxxx on our invoice was being sold for $3,995. Our invoice price was $25,000. I asked what they were supposed to do with the difference once we paid them and the person I spoke with indicated he did not know, talk to "Joe". I then called the lessee and was given another phone number and asked to speak with "Saudia" at xxx-xxx-xxxx. The company answers "xxxx", I asked what that meant and was told it stood for xxxxxxxxxxxxxxxxxxxxxx I advised Saudia that we had a deal from them that looked like fraud and that nobody associated with them at all should contact our offices in the future .

My guess is that xxxx is contacting lessees and/or using shell companies to fund extremely over inflated invoices for equipment that may not even exist. Please note we have attached a list of companies registered with the NV SOS that are affiliated with the "President" of the fraud lessee, Mr. xxx xxxxxx
I suggest we all beware of any company listed on the attached, they all share the common denominator of xxx xxxxxx

Monday 12/10—BB:
After receiving our subscribers e-mail I put in call to FFA and he had received the very same applications as our subscriber FPS and had come to the same conclusion. LeasePolice.com put out an alert notice to our subscribers on FL3.
Wednesday 12/12 - BB
Posted all "alerts" on FV, FL1 , FL2 and FL3
EPILOGUE
We were lucky on this group. They made some tactical errors and came across some pretty smart leasing guys who could smell a bad deal and weren't willing to wink at it. But as an industry under assault we must ask ourselves some pointed questions:
Will these fraudulent vendors "morph" their business model as they learn more about our industry?
Have our top executives turned a blind eye to the problem?
Have we substituted speed for common sense?
Has greed entered into too many decisions?
Has investigation expense become a victim of profits?
The answer is yes on all counts. I received recently from an executive of a fine big leasing company a memo which is indicative of the problem:
"At the present time upper management will stay with the status quo, whether we like it or not. I guess we will have to pretend that D& B is accurate."
During good business times, many funders simply "wrote off" their fraudulent business as just the cost of doing business. In fact, for many broker funding sources, much of this cost was just billed back to the broker – after all, brokers must pay for fraud due to their Reps & Warrants agreements. Now, however, the business climate is tougher. Competition is fiercer, and with the economy slowing down, profits are harder to come by. More and more funders are now viewing fraud as a preventable expense. They are also viewing it as an event that can cause a "loss in confidence" in their credit personnel.
Fraudulent vendors spend a lot of time and money setting up these scams, and when they are reported quickly, you dramatically raise their costs of business. Right now, the typical fraud vendor may operate his current identity for two or more years before the industry is well aware of their activities. Even if one leasing company discovers the fraudulent activities of the vendor, he can just shift his focus to another leasing company. Their business model is dependent on the fact that there is not an efficient network of communication in our industry. How successful would these fraudulent vendors be if everyone in the industry knew about them after being caught by just one person. That is the whole idea behind LeasePolice.com. In this case, these firms were just getting their operation going, but now they exposed to anyone using our system. Instead of doing a hundred deals before they are a "well-known fraud", they can get away with one deal or maybe none. The return on their time and investment disappears, and lease fraud ceases becoming easy money. Lease fraud does not have to be something that is "just a cost of doing business. It is preventable and it can be drastically reduced.
Bernie Boettigheimer, CLP
President
Lease Police, Inc.
www.LeasePolice.com
### Press Release ###########################

Advantage Funding hires Hector Rivera as Collection Manager
LAKE SUCCESS, NEW YORK, - Edward P. Kaye, President of the Advantage Funding group of companies announced that Mr. Hector Rivera has been hired as Collection Manager.
"Mr. Rivera brings a wealth of knowledge and experience in credit, asset management, and collections management and we look forward to working with him as we continue to grow our business," said Kaye.
"I was attracted to this opportunity because it allows me to utilize my skills in a managerial role and be a part of a growing company. The company's culture, spirit and potential are second to none and I'm fortunate to be part of the team," said Mr. Rivera.
Hector Rivera was most recently an AVP with Valley National Bank and a Vice President of BPD Bank responsible for managing the Consumer Loan Division. He also held positions with Commercial Bank of New York, First Bank of the Americas and Community National Bank & Trust Company of New York.
Advantage Funding is a leading noncaptive specialty vehicle leasing and financing company to the ground transportation industry and is a Marubeni group company, the multinational Japanese trading conglomerate with offices in 74 countries and 5200 employees worldwide.
For more information contact Edward Kaye, 516.280.1786, ekaye@advantagefunding.us or www.advantagefund.com.
### Press Release ###########################
--------------------------------------------------------------

News Briefs----
Deadly Storm Hits Northeast With Snow
http://www.breitbart.com/article.php?id=D8TH149O0&show_article=1
GE chief sees growth opportunities in 2008
http://www.usatoday.com/money/companies/management/2007-12-13-immelt-ge_N.htm
Citigroup takes bold move to escape subprime mess
http://www.usatoday.com/money/industries/banking/2007-12-13-citi_N.htm
Bombardier Gets $189 Million Turbostar Pact From Porterbrook Leasing
http://www.nasdaq.com/aspxcontent/NewsStory.aspx?cpath=20071213%5cACQDJON
200712130845DOWJONESDJONLINE000735.htm&
Lufthansa's investment in JetBlue, the struggling discount carrier, is the latest example of a foreign company's taking advantage of the weak dollar to invest in a prominent American company.
http://www.nytimes.com/2007/12/14/business/14air.html?ref=business
---------------------------------------------------------------


You May have Missed---
Spending on cell phones and landlines nearly equal
http://www.chicagotribune.com/business/chi-071213cell-landline-spending,0,406208.story
---------------------------------------------------------------

Sports Briefs----
Steroid Report Implicates Top Players in baseball
http://www.nytimes.com/2007/12/14/sports/baseball/14mitchell.html?_r=1&hp&oref=slogin
Plan to sell the Chicago Cubs and Wrigley Field
http://www.nypost.com/seven/12132007/business/zells_fastball_875552.htm
----------------------------------------------------------------


"Gimme that Wine"
Columbia Winery moving out of Woodinville
http://seattletimes.nwsource.com/html/businesstechnology/
2004069380_webcolumbia13.html
What's in a wine term? Not much regulation in Europe
http://seattletimes.nwsource.com/html/foodwine/2004066152_winecol12.html
More alcohol in US Wines than European
http://www.venturacountystar.com/news/2007/dec/12/more-alcohol-in-california-wines/
A new low in wine: Paris Hilton nude in a can of wine
http://www.stuff.co.nz/4322799a1860.html
Wine Prices by vintage
http://www.winezap.com
http://www.wine-searcher.com/
US/International Wine Events
http://www.localwineevents.com/
Winery Atlas
http://www.carterhouse.com/atlas
Leasing News Wine & Spirits Page
http://two.leasingnews.org/Recommendations/wnensprts.htm
The London International Vintners Exchange (Liv-ex) is an electronic exchange for fine wine.
http://www.liv-ex.com/
----------------------------------------------------------------

Calendar Events This Day
Alabama: Admission Day
Became 22nd state in 1879
http://homeschooling.about.com/cs/unitssubjgeog/a/susal.htm
National Bouillabaisse Day
http://holidayinsights.com/moreholidays/December/bouillabaisseday.htm
Saint feast Days
http://www.catholic.org/saints/f_day/dec.php
----------------------------------------------------------------

A "dork" refers to a whale's penis and became an acceptable
vernacular word in the 20th century as to someone who was
a "geek."
http://en.wikipedia.org/wiki/Dork_(word)
----------------------------------------------------------------

Today's Top Event in History
1985 -- Wilma Mankiller takes the oath of office as the principal chief of the Cherokee Nation of Oklahoma, the first time a woman has headed a major American native Indian tribe ERRATA: Several people have written regarding Wilma Mankiller to say that her title was the first time since the European annexation of Amerindian lands and rights that a woman was recognized by the white people as a tribal chief. Evidently women "were" tribal leaders before the coming of the Europe
[headlines]
----------------------------------------------------------------

This Day in American History
1763 – Fifty-Seven whites enter Conestoga Indian settlement, and in violation of a treaty made between the tribe and William Penn — to last "as long as the sun should shine, or the waters run in the rivers" — shot, stabbed, and hatcheted the three men, two women and one young boy they found there (more on 27 December).
1774—After Paul Revere warns Portsmith of possible attack, Massachusetts militiamen successfully attacked arsenal of Fort William and Mary and confiscate all arms and gun powder. Actually, here was the first shot of the Revolutionary War, and not in Boston common as history books today report. .
(Revere did not finish his ride, nor did he communicate about the lantern signals, but he did warns several towns and woke up many farmers to warn other farmers about the possible attack, plus made it to the town of Portsmith.)
http://www.nhssar.org/essays/FortConstitution.htm
http://www.seacoastnh.com/history/rev/willmary.html
http://www.seacoastnh.com/arts/please052299.html
1782 --Charleston SC evacuated by British. There were more battles in South Carolina as the British fought to conquer this land more than others in the colonies at the time, and this was a major event in the American Revolutionary war. May 12, 1780 the British had captured Charleston.
http://web.ftc-i.net/~gcsummers/revolution.htm
http://www.patriotsofcharleston.com/
1793- Kentucky was the first state to authorized a road. They authorized Daniel Weisiger, Bennett Pemberton, and Nathaniel Sanders as " commissioners to receive subscriptions in money, labor or property, to raise a fund for clearing a wagon road from Frankfort, Kentucky, to Cincinnati, Ohio.
1798 - David Wilkinson of Rhode Island patented both the nut and bolt machine, and the screw.
1819- Alabama became the 22nd state. Deep in the "Heart of Dixie,"(one of the state's nicknames), Alabama was first inhabited by the Creek Indians (Alabama means 'tribal town'), then explored by the Spanish, settled by the French, and then controlled by the British. The region was ceded to the U.S. following the American Revolution. The Confederacy was founded in Alabama; the state flag still bears a resemblance to the Confederate Battle Flag. Alabama's motto, "Audemus jura nostra defendere – We Dare Defend Our Rights" - has been taken very seriously throughout the state's history, especially in the 1950s and 1960s , as it was the site of landmark civil rights actions. The state tree, pinus palustris or Southern longleaf pine; and the camellia, the state flower, are plentiful throughout the state, as is the state bird, the yellowhammer, which is also the state's other nickname.
1885-Birthday of Ethel Browne Harvey - U.S. cell biologist, embryologist, most noted for her findings about cell division. Her studies brought her international fame. Using sea urchins, she was able to excite cell division without maternal or paternal nucleus. Harvey speculated that her parthenogenetic meogones might mean that fundamental characteristics. of living matter (such as cell division) were cytoplasmic, while genes controlled later, more specialized characteristics (like eye color). Today sea urchins are very much in demand by connoisseurs, not only for their taste but supposed aphrodisiac ability, attributed to Dr. Harvey's work.
1896- birthday of James Doolittle, American aviator and World War II hero General James Doolittle was born at Alameda, CA. A Lieutenant General in the US Army Air Force, he was the first person to fly across North America in less than a day. On Apr 18, 1942, Doolittle led a squadron of 16 B-25 bombers, launched from aircraft carriers, on the firs US aerial raid on Japan of WWll. He was awarded the Congressional Medal of Honor for this accomplishment. Doolittle also headed the Eighth Air Force during the Normandy invasion. He died Sept 27, 1993, at Pebble Beach, CA.
1897-Birthday of Margaret Chase Smith, American politician Margaret Madeline Chase Smith was born at Skowhegan, ME. As the first woman to elected to both houses of Congress (1941 to the House and 1949 to the Senate). She was also one of seven Republican senators to issue a "declaration of conscience" to denounce Senator Joseph R. McCarthy's communist witch-hunt. She died May 29, 1995, at Skowhegan, ME
1902 - The ship, "Silverton", set sail from the Bay Area to lay the first telephone cable between San Francisco, California and Honolulu, Hawaii. The project was finished by January 1, 1903.
1903 -Wright Brothers make 1st flight at Kittyhawk
1910- tenor sax player Bud Johnson born Dallas, Texas.
1911- The elusive object of many expeditions dating from the 7th century, the South Pole was located and visited by Roald Amundsen with four companions and 52 sled dogs. All five men and 12 of the dogs returned to base camp safely. Next to visit the South Pole, January 17, 1912, was a party of five led by Captain Robert Scott, all of whom perished during the return trip. A search party found their frozen bodies 1l months later.
1916 - People of Denmark voted to sell Danish West Indies to United States for $25 million.
1920---Trumpet Player Clark Terry birthday
http://hardbop.tripod.com/terry.html
1924 - The temperature at Helena, MT, plunged 79 degrees in 24 hours, and 88 degrees in 34 hours. The mercury plummeted from 63 above to 25 below zero. At Fairfield MT the temperature plunged 84 degrees in just 12 hours, from 63 at Noon to 21 below zero at midnight.
1929--Birthday of American Composer Ron Nelson, Joilet, Illinos.x`
1934-The first streamlined steam locomotive was introduced by the New York Central Lines between Albany and Kamer, NY. Built in West Albany, NY, it was named the "Commodore Vandebilt" after the founder of the New York Central Lines. It developed 4,075 horsepower.
1939-- Jimmy Lunceford Band records " Uptown Blues," New York City.
1944--NETT, ROBERT B. Medal of Honor
Rank and organization: Captain (then Lieutenant), U.S. Army, Company E, 305th Infantry, 77th Infantry Division. Place and date: Near Cognon, Leyte, Philippine Islands, 14 December 1944. Entered service at: New Haven, Conn. Birth: New Haven, Conn. G.O. No.: 16, 8 February 1946. Citation: He commanded Company E in an attack against a reinforced enemy battalion which had held up the American advance for 2 days from its entrenched positions around a 3-story concrete building. With another infantry company and armored vehicles, Company E advanced against heavy machinegun and other automatic weapons fire with Lt. Nett spearheading the assault against the strongpoint. During the fierce hand-to-hand encounter which ensued, he killed 7 deeply entrenched Japanese with his rifle and bayonet and, although seriously wounded, gallantly continued to lead his men forward, refusing to relinquish his command. Again he was severely wounded, but, still unwilling to retire, pressed ahead with his troops to assure the capture of the objective. Wounded once more in the final assault, he calmly made all arrangements for the resumption of the advance, turned over his command to another officer, and then walked unaided to the rear for medical treatment. By his remarkable courage in continuing forward through sheer determination despite successive wounds, Lt. Nett provided an inspiring example for his men and was instrumental in the capture of a vital strongpoint.
1947-- part-time auto racer and full-time promoter Bill France, Sr., tried to bring some order o the chaotic world of stock car racing by opening a 3-day meeting at the Streamline Hotel in Daytona Beach, Florida, between several warring factions. The result of the meeting was the creation of NASCAR, the National Association of Stock Car Automobile Racing, the body that has governed the sport ever since.
1951--Birthday of American composer David Froom, California.
1951---Top Hits
Sin (It's No) - Eddy Howard
Slowpoke - Pee Wee King
Rudolph, the Red-Nosed Reindeer - Gene Autry
Let Old Mother Nature Have Her Way - Carl Smith
1953 - 19-year old Sandy Koufax signed with the Brooklyn Dodgers. In his life, Koufax reportedly had played no more than 20 games of baseball. During the next 12 seasons, he posted 167 wins, 87 losses and 2,396 strikeouts, to become a baseball legend.
1954-- birthday of Alan Kulwicki, auto racer born at Greenfield, WI. Kulwicki was NASCAR's rookie of the year in 1987 and Winston Cup champion in 1992. He won 24 NASCAR races in 207 starts. He died in a plane crash, April 1,1993. Maybe Johnny Madden is right to travel by bus. Kulwicki was safer on the race track than in the air.
1959---Top Hits
Heartaches by the Number - Guy Mitchell
Mr. Blue - The Fleetwoods
In the Mood - Ernie Field's Orch.
The Same Old Me - Ray Price
1967---Top Hits
Daydream Believer - The Monkees
The Rain, the Park and Other Things - The Cowsills
I Say a Little Prayer - Dionne Warwick
It's the Little Things - Sonny James
1968-- Marvin Gaye's "I Heard It through the Grapevine" hits #1
1968-Tommy James and the Shondells' "Crimson and Clover" is released.
1968-Iron Butterfly's epic "In-A-Gadda-Da-Vida" goes gold.
1969 — San Diego wide receiver Lance Alworth sets a professional record with a pass reception in his 96th straight game.
1970 - No. 1 Billboard Pop Hit: ``The Tears of a Clown,'' Smokey Robinson & the Miracles.
1970 - While golfing great Lee Trevino won only two tournaments during the year; he still became the top, golf money-winner with his yearly earnings averaging $157,037.
1974-David Crosby and Graham Nash perform together in San Francisco at a benefit concert for the United Farm Workers and Project Jonah, a whale protection media project.
1975---Top Hits
Fly, Robin, Fly - Silver Convention
Let's Do It Again - The Staple Singers
Saturday Night - Bay City Rollers
Love Put a Song in My Heart - Johnny Rodriguez
1977--"Saturday Night Fever" premieres in New York City. It not only makes a star out of John Travolta, but spreads the disco craze throughout the country. The soundtrack is full of recent and soon-to-be dance hits by the Bee Gees, the Trammps, Kool and the Gang, MFSB, K.C. and the Sunshine Band and Yvonne Elliman. It will be one of the biggest-selling albums of all time.
1980-At Yoko Ono's request, at 2 p.m. Eastern Standard Time, John Lennon fans around the world mourn him with ten minutes of silent prayer. In New York over 100,000 people converge in Central Park in tribute and in Liverpool, a crowd of 30,000 gatherers outside of St. George's Hall on Lime Street.
1982-Marcel Dionne of the Los Angeles Kings scored the 500th goal of his career in a 7-2 loss to the Washington Capitals. Dionne played from 1971-72 through 1988-89 and finished his career with 731 goals.
1983---Top Hits
Say Say Say - Paul McCartney and Michael Jackson
Say It Isn't So - Daryl Hall-John Oates
Union of the Snake - Duran Duran
Tell Me a Lie - Janie Fricke
1985—UCLA defeated American University, 1-0, with a goal in the eight overtime period to win the NCAAA soccer championship in the longest game in US college soccer history.
1985 - Wilma Mankiller became the first woman to lead a major American Indian tribe, taking office as the principal chief of the Cherokee Nation of Oklahoma.
1985 - The United States' high school football coach with the most wins called it quits. After 43 years, Gordon Wood, 71, of Brownwood High School in Central Texas, retired. Wood had a career record of 405 wins, 88 losses and 12 ties. The football stadium at Brownwood High was rebuilt and named after him.
1985 -- Wilma Mankiller takes the oath of office as the principal chief of the Cherokee Nation of Oklahoma, the first time a woman has headed a major American native Indian tribe ERRATA: Several people have written regarding Wilma Mankiller to say that her title was the first time since the European annexation of Amerindian lands and rights that a woman was recognized by the white people as a tribal chief. Evidently women "were" tribal leaders before the coming of the Europe
1986 -- San Diego wide receiver Lance Alworth sets a professional record with a pass reception in his 96th straight game.
http://images.nfl.com/history/images/1214.jpg
1986-Elton John records a live version of "Candle in the Wind" in Australia with the Melbourne Symphony Orchestra. The song is released as a single and hits #6 on the chart.
1986-- the experimental aircraft Voyager, piloted by Dick Rutan and Jeana Yeager, took off from Edwards Air Force Base in California on the first non-stop, non-refueled flight around the world.
On December 14, 1986, Yeager and Rutan began their history-making flight in the Voyager, flying the maximum circumference of the globe in nine days, three minutes and forty-four seconds.
1987 - A powerful storm spread heavy snow from the Southern High Plains to the Middle Mississippi Valley, and produced severe thunderstorms in the Lower Mississippi Valley. During the evening a tornado hit West Memphis TN killing six persons and injuring two hundred others. The tornado left 1500 persons homeless, and left all of the residents of Crittendon County without electricity. Kansas City MO was blanketed with 10.8 inches of snow, a 24 hour record for December, and snowfall totals in the Oklahoma panhandle ranged up to 14 inches. Strong winds, gusting to 63 mph at Austin TX, ushered arctic cold into the Great Plains, and caused considerable blowing and drifting of snow.
1988-The Miami Heat defeated the Los Angeles Clippers in Los Angeles to earn the first victory in the franchise's history. The Heat, in their first season, had gone 17 games without a wine, an NBA record for most consecutive defeats at the start of a season.
1989 - High winds and heavy snow prevailed from Montana to Colorado. Snowfall totals in Wyoming ranged up to 20 inches at Burgess Junction, leaving up to 48 inches on the ground in the northeast sections of the state. Wind gusts in Colorado reached 87 mph south of the town of Rollinsville. Strong northwesterly winds continued to produce heavy snow squalls in the Great Lakes Region. Totals in northeastern Lower Michigan ranged up to 29 inches at Hubbard Lake, with 28 inches reported at Posen. Two day totals in northeastern Wisconsin ranged up to thirty inches.
1991---Top Hits
Black or White - Michael Jackson
It's So Hard to Say Goodbye to Yesterday - Boyz II Men
All 4 Love - Color Me Badd
For My Broken Heart - Reba McEntire
1997-- Phoenix Coyote Mike Gartner is 5th NHLer to score 700 goals
1999---Top Hits
Smooth- Santana Featuring Rob Thomas
Back At One- Brian McKnight
I Wanna Love You Forever- Jessica Simpson
I Knew I Loved You- Savage Garden
--------------------------------------------------------------

Football Poem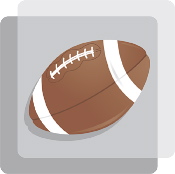 Armchair Quarterback Survival Kit

Sign up to receive original projects!
Purchase a new empty gallon paint can from your local paint or hardware store. Fill it with snacks that store well like pepperoni sticks, summer sausage, beef jerky, cheese, crackers, popcorn, candy, etc. Don't forget the Bad Call Brick ! You could also add a pizza gift certificate or even the pizza sale coupons that come in the mail. And if you really want to jazz it up add the Tylenol and Tums. Decorate the can with football fabric or logos of your favorite team. Do a search on the web for your team. Add the Armchair Quarterback Survival Kit poem.
Print Bad Call Brick .
--------------------------------------------------------------

SuDoku
The object is to insert the numbers in the boxes to satisfy only one condition: each row, column and 3x3 box must contain the digits 1 through 9 exactly once. What could be simpler?
http://leasingnews.org/Soduku/soduko-main.htm
--------------------------------------------------------------

Daily Puzzle
How to play:
http://www.setgame.com/set/puzzle_frame.htm
Refresh for current date:
http://www.setgame.com/set/puzzle_frame.htm
--------------------------------------------------------------


http://www.gasbuddy.com/
http://www.gasbuddy.com/GB_Map_Gas_Prices.aspx
http://www.gasbuddy.com/GB_Mobile_Instructions.aspx
--------------------------------------------------------------

News on Line---Internet Newspapers
Connecticut
(various local newspapers)
www.acorn-online.com
--------------------------------