Friday, December 21, 2007
36% of my goal---Please help me out; $10, $20, four days left
Headlines---
Classified ads---Legal/Looking for an Attorney
U.S. Equipment Finance Market Study
By Shawn Halladay
Cartoon---Happiness
European 2007 Leasing Awards
Classified Ads---Help Wanted
30-year mortgages rates highest 4 week level
Credit Crunch to Ensnare More Than Us
Personal Development: Finding Our Purpose
by Milton W. Talkington
Summit Commercial Fin. Promotes Cheathem
Agencies Release Annual CRA Asset-Size
Dell Finance to Purchase CIT's 30% Interest
93 Banks Place Bids to Borrow From Fed
Write-downs and losses at major global banks
SunTrust earning to take big hit
California homes drop lowest in 20 years
News Briefs---
You May have Missed---
Not a Jolly Season for 2 Top Bankers
California Nuts Brief---
Sports Briefs---
"Gimme that Wine"
Calendar Events
Snapple Real Facts
Today's Top Event in History
This Day in American History
Football Poem
SuDoku
Daily Puzzle
GasBuddy
News on Line---Internet Newspapers
War Reports
Congratulations to Nick Lachey's Cincinnati choir, winner
of "Clash of the Choirs"
######## surrounding the article denotes it is a "press release"
------------------------------------------------------------------

Classified ads---Legal/Looking for an Attorney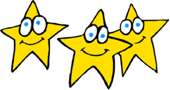 San Diego, CA
Experienced in-house corporate, equipment leasing and financial services attorney seeks position as managing or transactional counsel. Willing to relocate. Cell Phone: 760-533-4058;
Email: sandidq@msn.com
Attorneys who specialize in finance and leasing:
Birmingham, Alabama
The lawyers of Marks & Weinberg, P.C. have over 30 years experience in dealing with virtually every type of equipment financing and are recognized throughout the industry for prompt, practical solutions and exemplary service. They offer cost-conscious, effective lease enforcement and good counsel.
Email: Barry@leaselawyer.com
Website: www.leaselawyers.com
California, National: city: Riverside
Ellen Stern - get results, reasonable pricing; numerous industry contacts, nearly 30 yrs exp.in SoCal, 20 yrs equip.: CFL license specialist, documentation, work-outs, litigated collections, recoveries; deal-maker.
Email: leaselaw@msn.com | UAEL
Connecticut, Southern New England: EVANS, FELDMAN & BOYER, LLC Collections, litigation, documentation, portfolio sales and financing, bankruptcy. We represent many of the national and local leasing companies doing business in this state. Past chairman EAEL legal committee. Competitive rates.
email: rcfeldman@snet.net EAEL
Law Firm - Service, Dallas, TX. ELA
Mayer regularly practices in leasing, secured financing, project development and finance and corporate finance.
email: dmayer@pattonboggs.com
Website: www.pattonboggs.com
Los Angeles, Statewide: CA. "ELA" Aggressive creditors rights law firm specializing in equipment leasing handling collection matters on a contingency, fixed fee or hourly basis. email:RGarwacki@prodigy.net
Los Angeles -statewide: CA "ELA "
Practice limited to collections, bankruptcy and problem accounts resolution. Decades of experience. 10-lawyer firm dedicated to serving you. Call Ronald Cohn, Esq. (818)591-2121 or email. Email: rrcohn@aol.com

Long Beach, CA
Wagner & Zielinski, successfully representing lessees/ lessors. Not a member of any leasing organization, therefore not beholden to special interests. Richard Wagner
(562) 216-2952 www.wzlawyers.com


Long Beach CA.
Paul Bent, helping settle deals that have gone bad. Attorney for 20+ years with GoodSmith & Co., now providing mediation and dispute resolution for lessees and lessors.
www.paulbent.com

National: Coston & Rademacher: Business attorneys serving the lease-finance industry since 1980. Transactional, documentation, corporate/finance, workouts, litigation, bankruptcy, portfolio management. Chicago-based national practice. Jim Coston, CLP (Members: UAEL, ELA, MAEL).
email: Jcoston@costonlaw.com
Website:www.costonlaw.com

St. Louis County, MO. - statewide:
Defend clients sued by Popular Leasing USA and other assignees of Norvergence rental agreements. Also register and collect foreign judgments. Ronald J. Eisenberg, Esq.
Email: reisenberg@sl-lawyers.com
Schultz & Little L.L.P. www.sl-lawyers.com
Westport, CT: We represent finance companies, banks, lessors, etc., in replevins/seizures, collections and bankruptcy matters in Connecticut and New York. Flat fee, contingency and hourly rates.
Email: rchinitz@replevinlawyer.com
To place a free "job wanted" ad here, please go to:
http://www.leasingnews.org/Classified/Jwanted/Jwanted-post.htm
For a full listing of all "job wanted" ads, please go to:
http://www.leasingnews.org/Classified/Jwanted/Jwanted.htm
--------------------------------------------------------------

(Leasing News assigned our Shawn Halladay, the Alta Group, who serves on our advisory board, to cover the Equipment Leasing & Finance Foundation new, and much heralded, report on domestic equipment finance. He also attended by telephone conference a special briefing to the press to obtain background information on the Study, plus had access to real-time market information from key Equipment Leasing and Finance Association leaders across various market segments.

(He was delayed in giving the report for the Wednesday edition as Utah, and other areas of the United States, are being pounded by snow storms. His electricity, internet, and email were on and off for a good part of the time. We are very glad to receive it and very much appreciate the time he put into the assignment. Editor)
U.S. Equipment Finance Market Study
By Shawn Halladay
Company size is one of the major factors to influence financing methods, with very small firms much more likely to finance acquisitions out of available funds or cash and much less likely to utilize leases or term loans, according to the Study. Large firms, which have greater access to capital markets, tend to rely more heavily on cash or internal capital for financing, whereas, small-to-medium size companies use equipment financing and lines of credit to finance acquisitions.
Of particular interest, in terms of opportunities, was the finding that, when cash was used to acquire equipment, the cash came from retained earnings, lines of credit, owners/investors, grants, and corporate bonds, in that order. The conclusion here is that many companies are either (1) financing long-term assets with short-term money, or (2) the outstanding lines of credit are rolled over into more permanent financing. Either result represents leasing and financing opportunities.
The Study reports that the roughly $600 million of equipment financed in 2006 was somewhat concentrated geographically with the top five states representing 37 percent of the U.S. market:
California $72.8 billion
Texas $53.5 billion
New York $37.3 billion
Florida $33.2 billion
Illinois $22.3 billion
Furthermore, software acquisitions are overwhelmingly financed using cash or internal funds.
According to the Study, leases comprise 17 percent of that $598 billion worth of financing, although the survey does not track what proportion of the lease financing is designated as operating leases or capital leases, according to Ralph Petta, VP-Industry Services at ELFA. The recently released 2007 Survey of Industry Activity, available from the ELFA (Member Price: $495 Non-Member Price: $695) shows operating leases as a percentage of new business volume was 12.1%. 2006 it was 11.2%.
Although information on the Study was interesting, the real benefit of the press call was in Leasing News' access to industry leaders views and insights on current and future financing trends. For instance, the Study points out that, in 2005, equipment financing amounted to $570 billion before growing to $598 billion last year. It is projected to reach $625 billion in 2007, according to the Study.
In response to a question from a reporter for American Banker as to where that growth is going to come from, the ELFA panel stated that they expected strong growth in IT acquisitions, increased orders in machinery and durables due to the slide in the dollar, and increased financing penetration as a result of the recent economic turbulence. On the flip side, Bob Rinek commented that any lack of growth in the sector would be a function of borrower credit quality and the availability of funding for lenders.
Overall, the ELFA panel was sanguine about future prospects for the industry. Margins are starting to expand and, although there is softness beginning to appear in the trucking industry, the high tech and medical verticals remain strong. In what should be of particular interest to the leasing side of the house, James Ambrose pointed out that, while loan business continues to increase, it is doing so at a slower rate than in the past, leading to more leasing as a percent of the total. This, along with margin expansion, should be good news, given the continued quest for profitability within the industry.
It should be noted that the Study, titled U.S. Equipment Finance Market Study, is in line with the recent name change of ELFA (the Foundation's sister organization) in that it highlighted the size and character of the overall equipment finance market, not just the leasing portion. For instance, of the $1 trillion CapEx estimated for 2006 by the U.S. Department of Commerce, roughly $600 billion was financed through loans, leases, and lines of credit.
This information can be viewed as either positive or negative, depending on your perspective. On the one hand, it highlights a much larger, albeit more crowded, market. On the other, it suddenly puts ELFA members in the position of being smaller fish in a bigger pond. Whatever the perspective, proving the size of this market is being viewed by some as justification for the ELFA name change.
The Study was conducted on behalf of the Foundation by Global Insight, Inc. Global Insight provided an in-depth review and analysis of equipment financing volume at both the national and state level. A key input to the Study came from a survey of 472 businesses, of which 371 acquired equipment in 2006. The sample was designed to ensure a representative cross section of small, medium and large businesses.
The purpose of the Study, according to the Foundation, was to:
Gain an understanding of the true size and scope of the equipment finance industry
Uncover opportunities in the larger marketplace
Determine how equipment acquisition is financed
Provide insight into the short-term outlook for equipment finance
Although touted by Foundation Executive Director, Lisa Levine as "…providing hard evidence that the equipment finance sector is a significant contributor to capital formation in the U.S. economy," this information really should not have come as a surprise to anyone. The real value of the Study, therefore, lies in the market insight into customer financing decisions that it provides.
Ken Bentsen, Joe Lane, Immediate Past President of the Foundation, William H. Verhelle, CEO, First American Equipment Finance and ELFA Chairman, Paul A. Larkins, President & CEO, Key Equipment Finance, James J. Ambrose, President, Equipment Finance, GE Healthcare Financial Services, Kris A. Snow, President, Global Vendor Finance, CIT, Robert P. Rinek, Managing Director, Piper Jaffray & Co.,Laird M. Boulden, President & CEO, RBS Asset Finance
The report:
http://leasingnews.org/PDF/Lease_Foundation2007-2008.pdf
Shawn D. Halladay
Managing Principal
124 South 400 East Suite 310
Salt Lake City, UT 84111-2135
Phone: (801) 322-4499
Fax: (801) 322-5454
E-mail: shalladay@thealtagroup.com
http://www.thealtagroup.com/bios-halladay.php
http://www.thealtagroup.com/pdd/course_catalog.php
(Coda: When John C. Deane, the Alta Group founding principal, Glenbrook, Nevada was chairman of ELFA (then ELA) ten years ago he attempted to change the name of the association to include finance in the title. The association voted "no." As head of perhaps the best leasing and finance think tank in the world, he foresaw the changes happening in the industry. Editor)
--------------------------------------------------------------

--------------------------------------------------------------

****Announcement*************************************
European 2007 Leasing Awards

Leasing Life hosted its very first annual Leasing Awards on 11 December at Le Plaza Hotel, Brussels prior to the Asset Finance Distribution Conference.
The judging for the 2007 Awards was undertaken by the Leasing Life advisory board that included the editorial team of Leasing Life as well as asset finance practitioners and industry representatives.
And the winners are:
· Vendor Leasing Company of the Year
Grenkeleasing

Grenke Leasing differs from the other nominees in that it does not have a strong parent company or bank behind it. It therefore has to secure its funding on a stand alone basis no mean challenge for a leasing company in this day and age. Despite facing a year of economic pressure rising interest rates, the prospect of tax reform in Germany that will negatively affect leasing, as well as the credit crunch Grenkeleasing has grown as a company in the past 12 months. As well as hitting a record €500m in new business, establishing an invoice finance business in Germany, and becoming a market leader in France, it also managed to achieve one of the best returns on capital in the entire German financial services sector. Grenke is one of the few micro ticket leasing companies in Europe which is seen and appreciated as a huge success. It can now be found in 16 European countries.
http://www.grenkeleasing.de/uk/rd-index.htm
· Captive Leasing Company of the Year
Pitney Bowes Financial Services International

(November 16, 2007 Pitney Bowes announced they were laying 1,500
employees off and had their finance division up for sale in the United States. editor)
With a penetration rate of nearly 90 per cent, Pitney Bowes Financial Services has achieved what few, if any other captive has managed to do, whilst writing leases ranging from micro ticket to seven figure sums. It has managed to do this, in part, by embedding a payment solutions culture within its sales operation. At the same time it has become responsible for collecting all receivables throughout the group. Also, while it is mirroring other captives by providing a total solution to clients, it has taken it one step further by offering a credit card revolving facility - currently enjoying 75 per cent penetration - for all postage and after market services. A true service provision led captive lessor.
http://www.pitneybowes.com/eurofinance/default.htm
· Leasing Personality of the Year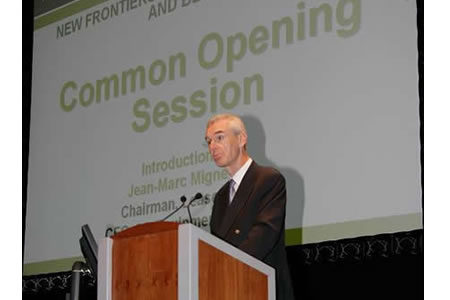 Jean-Marc Mignerey, former Chairman of Leaseurope and current Chief Executive Officer of
SG Equipment Finance

Jean-Marc led Leaseurope through a period of change, including the year in which the merger with ECATRA become a reality, and stepped-up the association's lobbying efforts at the European Commission. Jean-Marc has travelled extensively promoting the European finance industry not only around Europe, but globally. He achieved this while in charge one of Europe's most successful leasing companies. A company which he has not only taken across Europe, but across the world to Asia Pacific, China and America.
http://www.sgequipmentfinance.com/
(expanding into US Marketplace:
http://www.sgequipmentfinance.com/web/sgef/sgef-web2_portal.nsf/Inhalt/News_US_market )
· Equipment Financing Deal of the Year
UniCredit Leasing

Few deals in the asset finance sector this year have had as much impact as this one - a €158m lease of 79 state-of-the-art trams for the City of Zagreb. As well as being Croatia's first large-scale sale and leaseback deal, it is also believed to be the largest public sector leasing deal in the history of the CIS and the CEE. Furthermore, the operating lease was off-balance sheet for the lessee - a pioneering style of leasing in the Croatian market, which in itself can be challenging from a risk perspective. Those of you who have sought to structure cross border leasing transactions will recognise the legal, tax, accounting and commercial complexities involved with such transactions. Add to that a potential lessee based in a country which only 12 years ago was at war, then most lessors would be forgiven for politely passing on the opportunity.
http://www.unicreditleasing.eu/
****Announcement*********************************
--------------------------------------------------------------

Leasing Industry Help Wanted
Collectors
Collectors
Wrentham, Mass.
Growing Leasing Collection Division for 25+ year estab. business. Must have exceptional, creative negotiation skills, ability to thrive in high volume, fast paced environment. Click here for more info:

Lease Officer
--------------------------------------------------------------

30-year mortgages rates highest level in 4 weeks
Despite the lowering of the prime, Freddie Mac reported yesterday that 30 year, fixed-rate mortgages average 6.14% for the week, compared to 6.11% for the previous week, seeming to climb to it highest of 6.20 the week of Nov. 21.
With reports from various states showing the dip in prices of homes,
and latest government figures showing new housing starts are down, the higher mortgage rate and tightening credit does not appear to be helping the economic situation. It doesn't look like a Merry Christmas for home builders or both home sellers and buyers.

Rates on 15-year fixed-rate mortgages, a popular choice for refinancing, rose to 5.79% from 5.78%.
For five-year adjustable-rate mortgages, rates increased to 5.90%, compared with 5.89%. Rates on one-year adjustable-rate mortgages moved to 5.51% from 5.50%.
--------------------------------------------------------------

Credit Crunch to Ensnare More Than Just Financial Firms
The damage from rising defaults is spreading, hitting companies you might not have thought
would be hurt.
By Matthew Mogul, Associate Editor, The Kiplinger Letter
www.kiplinger.com



The mortgage mess is hurting a lot more than individuals, banks, brokerages and other traditional lending outfits. Over the years, all sorts of companies have gotten into the debt financing game as a way both to diversify their businesses and to encourage customers to buy more of their products.
As was the case with mortgage loans, these nonfinancial lenders became very lax in their underwriting standards, extending credit to many uncreditworthy borrowers. Now, with the economy slowly sputtering and the specter of a recession looming, look for consumer and corporate defaults to shoot sharply higher over the coming year.
Manufacturers and retailers will take hits as consumers start to miss monthly payments. These include farm equipment makers such as Caterpillar and Deere & Co., conglomerates such as General Electric, and mailroom machine maker Pitney Bowes. They all rely on financial services for a significant portion of their pretax income. The same goes for airplane maker Boeing, which has billions of dollars wrapped up in leases and other interest bearing loans, and motorcycle maker Harley-Davidson, which finances roughly half the bikes it sells.
Sony is another good example of just how far reaching these lending operations stretch and how exposed companies may be to a slowdown. Not only does its lending arm, Sony Financial, support sales of its electronics products, but it also behaves a lot like a bank, selling car and life insurance to consumers.
Automakers will find themselves particularly vulnerable. That will mean even tougher times ahead for General Motors and Ford. On top of weak sales due to the slower-growing economy, they'll see their finance arms suffer mounting losses due to rising defaults. Already, auto delinquencies are at levels not seen since 2002, when the economy was struggling to pull itself out of recession.
We saw this all before during the tech boom and bust. That's when makers of Internet and telecom equipment found themselves in the same mess. Cisco Systems and Nortel Networks not only experienced a slump in sales, but they also took steep losses as many of their customers went belly-up without paying their debts. Similar conditions forced big box electronics retailer Circuit City to exit its credit card business.
That said, if history is anything to go by, expect to see nonfinancial firms ramp up lending operations, rather than scale them back, as economic conditions deteriorate. It sounds counterintuitive, but it makes perfect Wall Street sense. Making it easier to finance will help customers who are buying or leasing. But it also underscores the desperation of manufacturers and retailers that need to avoid taking hits to their bottom lines, even if the consequences of those actions -- rising defaults -- will hurt later on.

--------------------------------------------------------------

Personal Development:
Finding Our Purpose
by Milton W. Talkington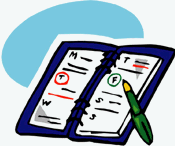 Goal and objectives are great maps for us to use in order to stay on track and create a way to grow and prosper in our personal/business lives. Although on occasion we get so wrapped up in our future goals that we forget our true daily purpose and resemble the horse galloping to the finish line with blinders blocking everything else. There is no doubt that we as Americans have a desire to succeed and be a top place finisher. However I believe everything on earth has a purpose and that includes you! Your purpose is the simple key in life that provides you with an inner drive that, once you tap into it, can give you immense fulfillment and unlimited joy. Our purpose is the part that guides you, the part that you come back too, and the part of you that makes you complete. Give yourself what you deserve and the gift of purpose.
If you're a movie buff you may remember Jerry McGuire that featured Tom Cruise. In this movie Tom Cruise character (Jerry McGuire) had an epiphany of who and how he wanted to be as a person and business professional. He stayed up all night preparing what he called a MISSION STATEMENT. The movie played out that Jerry McGuire was fired from his job… had personal and business challenges, however he found happiness and success on his own terms before the credits rolled. I use this as a good example of how we can look at what our purpose is: A MISSION STATEMENT FOR OURSELVES. A daily reminder of who and what we are from our DNA out!
So what does a true purpose consist of? It does not change! It's eternal and is available to your each and every moment. You can break it down to a basic that everything you do has a consequence. What ultimately shapes your life, though, are the decisions you make. You can have the life and purpose you deserve, where all your consequences are positive ones. How? By making these three decisions.
Decide what to focus on… What you focus on determines how you think, feel, and contribute. Choose an empowering focus in every situation.
Decide what things mean… Meaning is something you determine. You cannot control events but you can control what events mean to you.
Decide what you will do when something happens… Remember the universe's delays are not universe denials… unless you give up.
These basic decisions will assist you with outlining your MISSION STATEMENT/PURPOSE. In addition… discover the sources of pain and pleasure in your life and you will see what drives and shapes yourself. Two things primarily drive human beings: the need to avoid pain and the need to gain pleasure. Pain can be useful, like when a child learns to stay away from a hot stove, or pain can be destructive, like the pain of procrastination! If you're experiencing pain in any area of your life, these three questions can help you discover the source, decide whether it's helping or hurting you, and give you the information you need to create a deeper meaning and purpose.
What unique thing is happening when I feel this pain?
What recent thing happens about the same time I feel the pain?
What consistent factor is present when I experience the pain?
Your purpose in life is up to you: Are you being efficient or effective? Being efficient means doing things right. Being effective means doing the right things! There are many who feel like they can't win the game of life. Why? For these seven reasons:
They don't know the purpose of the game.
Even though they don't know the purpose, they have rules for themselves and everyone else about how the game must be played.
Their rules are in conflict.
Even when they play by the rules. They don't always win.
Sometimes they get rewarded for breaking the rules.
They have to work with other people who all have the wrong rules.
They think it's a life-and-death game, putting so much fear and pressure on themselves that they never truly live.
There are seven equal and empowering thought processes that each one of us can benefit from.
Decide the purpose of the game.
Have fewer rules about how to be happy.
Make rules consistent.
Give yourself pleasure whenever you win.
Give yourself short bursts of pain if you violate your sense of purpose in life.
Know that everybody has different rules. Relationships succeed because they try to understand the other person's rules.
Don't take life too seriously.
When you break it down and prepare your MISSION STATEMENT no matter what happens, you must find an empowering meaning. Everything has meaning and it is up to us to focus on our true purpose in life in order to attain fulfillment.
Often in life, when you look back on your worst situations they turn out to be your best if you are willing to trust that they happened for a reason. Look at the benefits and you will find them. Focus on any given situation! Do not wait for that glorious moment when you save someone's life. Start saving a life today by enjoying the one you have. Find your purpose in something simple. Love people, love animals, love beings, and make the world better just by being nice.
cont.
Milton W. Talkington
President
Omni Funding
Founder & GM
Capital Consultants Training & Learning Systems
CCTLS
866-778-8540
Talkington Seminar:
http://www.leasingnews.org/Pages/CCTLS.htm
### Press Release ###########################

Summit Commercial Finance Promotes Jermane Cheathem to Vice President, Vendor Services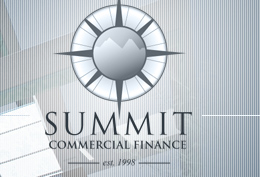 (Scottsdale, AZ) - Summit Commercial Finance, provider of equipment leasing and financing solutions, announced the promotion of Jermane Cheathem to Vice President, Vendor Services.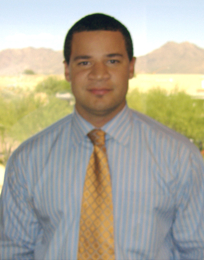 Jermane Cheathem
In his new role, Cheathem will expand vendor development and broaden Summit Commercial Finance's efforts to increase positive vendor relationships and drive growth. Cheathem will create and execute innovative sales programs and initiatives to build new vendor accounts while promoting customer loyalty, satisfaction and repeat business.
"Jermane has achieved this position within the organization through his exceptional customer service, sales production and an effective business plan. Jermane is a proven leader with a track record of success and consistently exceeds all strategic and production goals. We continue to see great growth from Jermane and his projections for 2008 look tremendous," said Scott C. Forrest, President & Chief Executive Officer.
Cheathem joined the company in 2003 as an Account Executive and quickly rose to several leadership positions. He has been awarded "Top Producing Account Executive of the Month" 13 times and Most Valuable Employee in 2005.
About Summit Commercial Finance
In 1998 Summit Commercial Finance began offering leasing and financing solutions to it's customers with exceptional service and commitment. Since that time Summit has become a nationwide leader in the industry and has experienced extraordinary growth. Headquartered in Scottsdale, Arizona, Summit has proven itself through a superior level of professionalism, flexibility and efficiency. Summit Commercial Finance is a member of the United Association of Equipment Leasing. For more information, please visit www.SummitCommercialFinance.com
### Press Release ###########################

Agencies Release Annual CRA Asset-Size Threshold Adjustments
for Small and Intermediate Small Institutions
http://leasingnews.org/items/FFIEC_logo.gif
The federal bank regulatory agencies announced the annual adjustment to the asset-size thresholds used to define "small bank," "small savings association," "intermediate small bank," and "intermediate small savings association" under the Community Reinvestment Act (CRA) regulations. The annual adjustments for banks are required by the 2005 CRA regulatory amendments and for savings associations by the Office of Thrift Supervision's 2007 CRA regulatory amendments.
Annual adjustments to these asset-size thresholds are based on the year-to-year change in the average of the Consumer Price Index (CPI) for Urban Wage Earners and Clerical Workers, not seasonally adjusted, for each 12-month period ending in November, with rounding to the nearest million.
As a result of the 2.7 percent increase in the CPI for the period ending in November 2007, the definitions of small and intermediate small institutions for CRA examinations will change as follows:
"Small bank" or "small savings association" means an institution that, as of December 31 of either of the prior two calendar years, had assets of less than $1.061 billion.
"Intermediate small bank" or "intermediate small savings association" means an institution with assets of at least $265 million as of December 31 of both of the prior two calendar years, and less than $1.061 billion as of December 31 of either of the prior two calendar years.
These asset-size threshold adjustments are effective January 1, 2008. The agencies will publish the adjustments in the Federal Register. In addition, the agencies will post a list of the current and historical asset-size thresholds on the web site of the Federal Financial Institutions Examination Council www.ffiec.gov/cra
### Press Release ###########################

Dell to Purchase CIT's 30% Interest in Dell Financial Services
CIT's Financing Programs for Dell's International Customers Continue

NEW YORK----CIT Group Inc. (NYSE: CIT - News), a leading global commercial finance company, and Dell Inc. (NASDAQ: DELL - News) today announced that Dell will purchase CIT's 30% interest in their U.S.-based Dell Financial Services (DFS) joint venture on December 31, 2007, for $306 million, resulting in a fourth quarter pre-tax gain to CIT of approximately $250 million.
DFS was formed in 1997 by CIT and Dell to serve as a full service financial services provider that offers a broad range of customer financing solutions for Dell customers throughout the U.S.

(Interesting note that Thomas Haller, recently announced his resignation from CIT, and he was primarily responsible for the Dell Financing and expansion in Europe, as CIT press reports claimed. editor)
CIT's vendor finance programs for Dell's customers in Canada and in more than 40 other countries throughout Europe, Asia, Latin America and the South Pacific remain in place and are not affected by today's announcement. CIT continues to have the option to provide funding to DFS through January 2010.
Additional information about this announcement is available in the Company's 8-K filing posted in the Investor Relations section of the CIT website at www.cit.com.
Individuals interested in receiving future updates on CIT via e-mail can register at http://newsalerts.cit.com.
About CIT
Founded in 1908, CIT (NYSE: CIT - News) is a global commercial finance company that provides financial products and advisory services to more than one million customers in over 50 countries across 30 industries. A leader in middle market financing, CIT has more than $80 billion in managed assets and provides financial solutions for more than half of the Fortune 1000. A member of the S&P 500 and Fortune 500, it maintains leading positions in asset-based, cash flow and small business administration lending, equipment leasing, vendor financing and factoring. The CIT brand platform, Capital Redefined, articulates its value proposition of providing its customers with the relationship, intellectual and financial capital to yield infinite possibilities.
www.cit.com.
### Press Release ###########################
--------------------------------------------------------------

News Briefs----
93 Banks Place Bids to Borrow From Fed
http://www.nytimes.com/2007/12/20/business/20fed.html?_r=1&ref=business&oref=slogin
FACTBOX: Write-downs and losses at major global banks
http://www.reuters.com/article/BANKSL/idUSN2016705220071220
SunTrust earning to take big hit from mortgage crisis
http://www.ajc.com/business/content/business/stories/2007/12/20/suntrust_1221.html
California homes drop lowest in 20 years
http://www.mercurynews.com/business/ci_7770358?nclick_check=1
Tribune completes deal to go private; Zell takes reins
http://www.chicagotribune.com/business/chi-071220_tribune_sale_final_1
220dec20,0,7445972.story
Boeing net order tally is now 1,213 planes
http://seattletimes.nwsource.com/html/businesstechnology/2004084687_webboeing20.html
Cisco Chief Development Officer and CEO heir-apparent Giancarlo resigns
http://www.signonsandiego.com/news/business/20071220-1447-cisco-giancarlo.html
---------------------------------------------------------------


You May have Missed---
Not a Jolly Season for 2 Top Bankers
http://www.nytimes.com/2007/12/21/business/21wall.html?_r=1&ref=business&oref=slogin
---------------------------------------------------------------

Sports Briefs----
Steelers beat Rams, but lose Parker to broken leg
http://www.usatoday.com/sports/football/nfl/2007-12-20-steelers-rams_N.
htm?loc=interstitialskip
----------------------------------------------------------------


California Nuts Briefs---
Schwarzenegger proposes to release 22,000 prisoners
http://www.sacbee.com/111/story/583424.html
----------------------------------------------------------------


"Gimme that Wine"
The year's best Washington wines
(It took me years to get on the Leonetti's list, my favorite consistent Washington winery. editor)
http://seattletimes.nwsource.com/html/foodwine/2004081147_winecol19.html
Boony Doon to disclose all ingredient on wine label
http://www.businesswire.com/portal/site/google/index.jsp?ndmViewId=news_view
&newsId=20071218006080&newsLang=en
Italians crack open DNA secrets of Pinot Noir
http://uk.reuters.com/article/lifestyleMolt/idUKL1720299720071219
St. Helena photographer's new book chronicles wineries in all 50 states
http://www1.pressdemocrat.com/article/20071219/LIFESTYLE/712190303/-1/
SPECIAL&THEMES=FOODWINE
This year's crop of wine books by Eric Asimov
http://www.nytimes.com/2007/12/19/dining/19pour.html?_r=1&ref=dining&oref=slogin
Wine Prices by vintage
http://www.winezap.com
http://www.wine-searcher.com/
US/International Wine Events
http://www.localwineevents.com/
Winery Atlas
http://www.carterhouse.com/atlas
Leasing News Wine & Spirits Page
http://two.leasingnews.org/Recommendations/wnensprts.htm
The London International Vintners Exchange (Liv-ex) is an electronic exchange for fine wine.
http://www.liv-ex.com/
----------------------------------------------------------------

Calendar Events This Day
Forefather's Day
Observed mainly in New England in commemoration of landing at Plymouth Rock on this day in 1620.
Look At the Bright Side Day
http://holidayinsights.com/moreholidays/December/brightsideday.htm
National Flashlight Day
http://holidayinsights.com/moreholidays/December/flashlightday.htm
Pi Day
Pi Day and Pi Approximation Day are two unofficial holidays held to celebrate the mathematical constant π (Pi).
December 21, 1:13 p.m. (the 355th day of the year (on leap years, the 20th), celebrated at 1:13 for the Chinese approximation 355/113)
Pi Day songs:
http://www.winternet.com/~mchristi/piday.html
Underdog Day
To salute, before the year's end, all of the underdogs and unsung heroes---
The Number Two people who contribute so much to the Number One. One people we read about
(Sherlock Holmes's Dr. Watson and Robinson Crusoe's Friday, are examples.)
Yalda
Yalda, the longest night of the year, is celebrated by Iranians. The ceremony has an Indo-Iranian origin, where Light and Good were considered to struggle against Darkness and Evil. With fires burning and lights lit, family and friends gather to stay up through the night helping the sun in its battle against darkness. They recite poetry, tell stories and eat special fruits and nuts until the sun, triumphant, reappears in the morning.
Saint feast Days
http://www.catholic.org/saints/f_day/dec.php
----------------------------------------------------------------

In order for a deck of cards to be mixed up enough to play with properly, it should be shuffled at least seven times.
----------------------------------------------------------------

Today's Top Event in History
1929- The first hospital insurance group plan was effected by Baylor University Hospital, Dallas, Texas. The plan was inaugurated by Dr. Justin Ford Kimball, executive vice president of Baylor University. The first group insured were the Dallas public school teachers, who paid 50 cents per month for 21 days of hospital treatment.
[headlines]
----------------------------------------------------------------

This Day in American History
1620- According to Governor William Bradfords History of Plymouth Plantation, the Pilgrims, aboard the Mayflower, reached Plymouth, MA, "sounded ye harbor, and founde fill for shipping; and marched into ye land, & founde diverse cornfields, and ye best they could find, and yea season & their presente necessitie made them glad to accepte of it.... And after wards tooke better view of ye place, and resolved wher to pitch their dwelling; and them and their goods." Plymouth Rock, the legendary place of landing since it first was "identified" in 1769, nearly 150 years after the landing, has been a historic shrine since. Contrary to common belief, the Pilgrims tried several locations first, including Provincetown Harbor, Mass, where the first social contract for a New England colony, was drafted and signed by 41 adult males. The Pilgrims did not settle there, but went on after a time to Plymouth. Physician Dr. Samuel Fuller was on board, in fact one of the signers of the Mayflower Compact. For some time he was the sole physician in Massachusetts. Ina letter dated June 28, 1630, written at Salem, MA, to Governor William Bradford of Plymouth, he described one of the customary treatments, in which he "let some twenty of these people blood."
1790 -- Samuel Slater's thread-spinning factory goes into production, Pawtucket, Rhode Island. The beginning of the Industrial Revolution in America. The workers at his machines are 4 to 10 years old.
http://www.woonsocket.org/slaterhist.htm
http://john.ourjourneys.org/slater/early.html
http://inventors.about.com/cs/inventorsalphabet/a/textile_2.htm
1829—Birthday of Laura Dewey Bridgman - struck deaf and blind at two, she was the first blind-deaf mute to be taught successfully. LDB eventually helped teach others with disabilities. She learned to read through a Braille-like system and "spoke" through tapping out an "alphabet." as taught her by Samuel Gridley Howe at the Perkins Institute for the Blind, Boston. Howe's methods of teaching her are still being studied today and his journals as well as Bridgman's are carefully read for their insight and aid for teaching all those with disabilities. The records kept by Howe and by Bridgman's teachers are invaluable to modern researchers investigating the education of the disabled, as they are the first detailed records of the education of a deaf-blind person." She lived her entire life at Perkins, dying at age 60.
http://library.pittstate.edu/spcoll/ndxbridgman.html
http://library.pittstate.edu/spcoll/bridgman1.html
1830—Birthday of early American author Mary Virginia Hawest Terhune. Her novels often centered around southern plantation life. Her first novel Alone (1854) sold more than 100,000 copies. She also wrote advice books, and popular biographies. She wrote syndicated columns on women's affairs for the Philadelphia North American (1900-10) and the Chicago Tribune (1911-17).
http://mn.essortment.com/maryvirginiate_rapi.htm
1850 -- Celia, a black slave is hung for killing her master. Her tragic story and the underlying cruelty and the societal-approved prerogative of the male to sexually satisfy himself with his property - slave or wife - was told in Meltan A. McLaurin's historically accurate book Celia, A Slave, New York: Avon Books, 1991. Robert Newsom, a widower, bought Celia when she was about 14, raping her for the first time on the way back to his Missouri plantation. He set her up in a cabin behind the main house and in time she bore two children. As the trial transcripts relate, in trying to resist her master's advances, she killed him with a stick. White women rallied to her side claiming that women had a right to resist rape whether they were slaves or not, but not surprising in the all-male judicial system upheld the male prerogative and the right of ownership prevailed in court. All appeals failed and she was hanged for murder. Melton A. McLaurin's book Celia, A Slave (New York: Avon Books, 1991) attracted a great deal of interest when it was first published because it was the first time anyone had attempted to reconstruct the life of an "ordinary" slave, a woman at that. All the real facts that are known about Celia are taken from the transcripts of her trial. At about 19, she began developing a mind of her own and even became involved with another slave, George.
http://www.click2famoustrials.com/celia/celia.htm
http://www.walmart.com/catalog/product.gsp?product_id=464114&sourceid=
1500000000000001827190&dest=9999999997
1860--Birthday of Henrietta Szold, teacher, helped organize Hebras Zion, probably the first Zionist organization in the U.S., and was founder and first president of Hadassah (1912), founder and first president of the Histadrut Nashim Ivriot, director of the agency to rescue Jewish children from Nazi Germany.
1864-Sherman takes Savannah. Despite efforts by Confederate General William Hardee to defend the city of Savannah, GA, Southern troops were forced to pull out of the city, and on this date Union forces under William Tecumseh Sherman captured the town. By marching form Atlanta to the coast at Savannah, Sherman had cut the lower South off from the center. Contrary to Southern belief on history, it was the Confederate troops who upon leaving the city began the fires so Union troops would not food or supplies or goods held in stores or warehouses in the city. They also burned farms on their journey to also cut supplies from Union troops.
1874-Birthday of Gertrude Battles Lane, editor in chief of Woman's Home Companion from 1912 to 1949. Built it into the leading woman's magazine and the third largest general circulation magazine in the nation.
1892- Walter Charles Hagen, golfer born at Rochester, NY. Hagen won two US Opens, four British Opens and five PGA Championships. He was extraordinary in match play, including the Ryder Cup, because he was a master scrambler and absolutely unflappable. He was also a colorful showman who brought the game to the masses and helped to increase prize money. died at Traverse City, MI, October 5, 1969.
1892 - Portland, OR, was buried under a record 27.5 inches of snow.
1903 – American detective writer Lawrence Treat born, wrote under the name Lawrence Arthur Goldstone, often called the "father" of modern police procedural novel.
http://www.kirjasto.sci.fi/treat.htm
1909- Barney Ross, boxer born Barnet David Rosofsky at New York, NY. Ross was the first boxed to hold two titles simultaneously. He won the lightweight crown in 1932 and the welterweight crown in 1934. He also won a Silver Star during World War II as a Marine. died at Chicago, IL, January 18,1967.
1909 - Although called introductory high schools, the McKinley and Washington schools of Berkeley, California, were the first authorized, junior-high schools in the United States. They taught grades 7,8 and 9.
1912- Joshua (Josh) Gibson, Baseball Hall of Fame catcher born at Buena Vista, GA. Gibson is regarded as the greatest slugger to play in the Negro Leagues and perhaps the greatest ballplayer ever. Gibson starred with the Pittsburgh Crawford's. his long home runs are the stuff of legend. In 60 recorded at bats against big league pitching, Gibson batted .426. He died at 35 years old just three months before the integration of baseball in the major leagues. Inducted into the Hall of Fame in 1972. Died at Pittsburgh, PA, January 20, 1947.
http://www.blackbaseball.com/gibsonjo.html
1913-The first crossword puzzle was compiled by Arthur Wynne and published in a supplement of New York World . He basically redesigned a Victorian-era game called The Magic Square as
a feature for the Pulitzer newspaper.
1914 - Marie Dressler, Charlie Chaplin, Mabel Normand and Mack Swain appeared in the first feature-length comedy that was six reels long. Mack Sennett directed the film called, "Tillie's Punctured Romance".
1929- The first hospital insurance group plan was effected by Baylor University Hospital, Dallas, Texas. The plan was inaugurated by Dr. Justin Ford Kimball, executive vice president of Baylor University. The first group insured were the Dallas public school teachers, who paid 50 cents per month for 21 days of hospital treatment.
1929-an exceptional snowstorm swept across the southern Plains through Texas, Arkansas and Louisiana. 26 inches fell at Hillsboro, TX and 18 inches fell at El Dorado, AR
1937- Snow White and the Seven Dwarfs was exhibited in Los Angeles, CA. It was an instant hit. Disney took a tremendous gamble with this 3-year artistic venture, as fantasies usually did not fare well at the box office. He had much of his own money tied up in the film, and Snow White had the potential of financially ruining him. The film was originally budgeted for $250,000, but ended up costing $1,480,000. The film utilized the talents of 570 artists and contained 250,000 drawings. Would adults sit through a cartoon that ran nearly an hour and a half? But the pre-release fears were unfounded. The public and most critics were enchanted and impressed with Disney's painstakingly crafted fairy tale. Never before had anyone so successfully produced a full-length animation film, and it was quickly dubbed into 10 languages. In England, children under 16 were not allowed to see the film unless accompanied by an adult, and it was under partial ban in South Africa and the Netherlands. The film ran for an unfrequented 5 weeks at New York's Radio City Music Hall and for 31 weeks in Paris. Snow White set new attendance records around the world, marking the dawn of a new age in animation. It became the first movie to earn $1 billion. In its nine theatrical releases it earned approximately $1 billion in 1994 US Dollars. The home video version of Snow White was officially released on October 28, 1994, after receiving about 27 million retail orders, making it the top-selling video up to that time.
1937---Birthday of Jane Fonda, considered a controversial figure because she visited Hanoi during the Viet Nam war. She won Academy Awards for her work in Klute (1971) and Coming Home (1978) and she was nominated three more times. She won the Emmy for The Dollmaker (1984). One of the nation's most distinguished actors, she may never be fully honored because of her anti-war activities during the Viet Nam war. She went to Hanoi and through radio broadcast begged America to stop the bombing. She has been called Hanoi Jane ever since by the right wing extremists who distorted her message and purpose. Her workout books and videos became very popular in the 1980s. She dropped out of films when she married Ted Turner, the TV mogul, in 1991 (divorced in 200). In 1994 she narrated A Century of Women, a TV series that celebrated women's achievements in the 20th century..
1938- Cootie Williams's Rug Cutters record "Delta Mood."
1940- rock singer and composer Frank Zappa was born in Baltimore. The oldest of four children, Zappa and his family moved to California while he was still in his teens. After graduation in 1958, he played with various lounge bands and began composing songs, one of which, "Memories of El Monte," was recorded by the Penguins of "Earth Angel" fame. In 1964, Zappa took over a rhythm-and-blues band called the Soul Giants and turned them into the Mothers of Invention. Their irreverent blend of satire and rock 'n' roll was featured on half a dozen albums in the '60s. Zappa began a solo career in the '70s, and made a surrealistic film of rock 'n' roll life called "200 Motels." All told, he released more than 50 albums, including "Jazz From Hell," which won a Grammy Award for best rock instrumental in 1988. Zappa died of prostate cancer on December 4th, 1993.
1942-- soul singer Carla Thomas was born in Memphis, the daughter of veteran performer Rufus Thomas. She was the first Memphis soul artist to have a national pop hit, "Gee Whiz" in 1961. The success of that disc led to the formation of the Stax Records company. Thomas had another pop hit in 1966 with "BABY," and the following year recorded two duets with Otis Redding, "Tramp" and "Knock on Wood," both of which made the Billboard Top 30.
1943-Birthday of guitar player Wolfman Washington, New Orleans, LA
http://www.xtrememusician.com/info/artists/profiles/2659.html
1944--CURREY, FRANCIS S. Medal of Honor
Rank and organization: Sergeant, U.S. Army, Company K, 120th Infantry, 30th Infantry Division. Place and date: Malmedy, Belgium, 21 December 1944. Entered service at: Hurleyville, N.Y. Birth: Loch Sheldrake, N.Y. G.O. No.: 69, 17 August 1945. Citation: He was an automatic rifleman with the 3d Platoon defending a strong point near Malmedy, Belgium, on 21 December 1944, when the enemy launched a powerful attack. Overrunning tank destroyers and antitank guns located near the strong point, German tanks advanced to the 3d Platoon's position, and, after prolonged fighting, forced the withdrawal of this group to a nearby factory. Sgt. Currey found a bazooka in the building and crossed the street to secure rockets meanwhile enduring intense fire from enemy tanks and hostile infantrymen who had taken up a position at a house a short distance away. In the face of small-arms, machinegun, and artillery fire, he, with a companion, knocked out a tank with 1 shot. Moving to another position, he observed 3 Germans in the doorway of an enemy-held house. He killed or wounded all 3 with his automatic rifle. He emerged from cover and advanced alone to within 50 yards of the house, intent on wrecking it with rockets. Covered by friendly fire, he stood erect, and fired a shot which knocked down half of 1 wall. While in this forward position, he observed 5 Americans who had been pinned down for hours by fire from the house and 3 tanks. Realizing that they could not escape until the enemy tank and infantry guns had been silenced, Sgt. Currey crossed the street to a vehicle, where he procured an armful of antitank grenades. These he launched while under heavy enemy fire, driving the tankmen from the vehicles into the house. He then climbed onto a half-track in full view of the Germans and fired a machinegun at the house. Once again changing his position, he manned another machinegun whose crew had been killed; under his covering fire the 5 soldiers were able to retire to safety. Deprived of tanks and with heavy infantry casualties, the enemy was forced to withdraw. Through his extensive knowledge of weapons and by his heroic and repeated braving of murderous enemy fire, Sgt. Currey was greatly responsible for inflicting heavy losses in men and material on the enemy, for rescuing 5 comrades, 2 of whom were wounded, and for stemming an attack which threatened to flank his battalion's position.
1945 - The FCC assigned television channels to several licensees, including CBS and NBC in New York City and Radio Corp. of America in Camden, New Jersey.
1946- Louis Jordan's single, "Let the Good Times Roll," debuted on the Rhythm and Blues charts.
( lower half of: http://memory.loc.gov/ammem/today/dec21.html )
1946-- guitarist Carl Wilson of the Beach Boys was born in Hawthorne, California. The three Wilson brothers - the others were Dennis and Brian - formed a group called Carl and the Passions with Mike Love and Al Jardine in 1961. The band's name was changed to the Beach Boys to take advantage of the surfing craze in southern California. Among their surfing hits for the Capitol label - "Surfin USA," "Surfer Girl" and "I Get Around." The Beach Boys turned in a more experimental direction in 1966, recording "Good Vibrations," a number-one song that took six months to produce and was at the time the most expensive single ever made. The Beach Boys continue to perform, primarily as a nostalgia act.
1947- Metronome All-Stars record "Metronome Riff."
1950---Top Hits
Rudolph, the Red-Nosed Reindeer - Gene Autry
White Christmas - Bing Crosby
Nevertheless - Jack Denny
If You've Got the Money Honey I've Got the Time - Lefty Frizzell
1954-- Chris Evert, tennis champion, had 125 consecutive clay-court victories and has been called the world's best clay-court woman player of all time. She was ranked the world's best player 1974 to 1978 and in 1980 and 81. She was the U.S. singles champion 1975-78, 80, 82; Wimbledon champion 1974, 76, and 81, and won at least one Grand Slam singles title for 13 consecutive years. Between 1973 and 1979 Evert won a record 125 consecutive clay-court matches, and won the French Open on clay a record seven times.
1955-- LaVern Baker records "Jim Dandy"
1958---Top Hits
The Chipmunk Song - The Chipmunks
Problems - The Everly Brothers
One Night - Elvis Presley
City Lights - Ray Price
1959--Birthday of Florence Griffith-Joyner, winner of three Olympic gold medals in 1988, set world record 200 meters. Her divorced mother raised her by working as a seamstress.
1960-- On the same day his movie Flaming Star opens, Elvis Presley is inducted into the Los Angeles Indian Tribal Council. (The movie dealt with US-Indian relations.)
1963- The Ronettes' "Baby I Love You" enters the pop charts
1964-- Ode To A High-Flying Bird, a book written and illustrated by Rolling Stones drummer Charlie Watts, is published. The book is an ode to jazz legend Charlie Parker, whose nickname was "Bird."
1964 - A great warm surge from the Pacific Ocean across Oregon and northern California brought torrential rains on a deep snow cover resulting in record floods.
1965 -- An overflow crowd of 76,251 jams the Cotton Bowl, giving Dallas its first home sellout. The Browns beat the Cowboys 24-17.
http://images.nfl.com/history/images/1121.jpg
1966 - The Beach Boys receive three gold-record citations for the single "Good Vibrations," which hit Number One eleven days ago and the albums "Little Deuce Coupe" and "Shut Down, Vol. 2."
1966---Top Hits
Snoopy Vs. The Red Baron - The Royal Guardsmen
Winchester Cathedral - The New Vaudeville Band
That's Life - Frank Sinatra
Somebody Like Me - Eddy Arnold
1966-- The Beatles record "When I'm Sixty-Four," "Strawberry Fields Forever"
1966- The Beach Boys' "Good Vibrations" single as well as their Little Deuce Coupe and Shut Down, Vol. 2. albums are all certified gold
1968-the first Astronauts to orbit the moon were Colonel Frank Borman, Captain James Arthur Lovell, Jr., and Major William Alison Anders, who made 10 lunar orbits in Apollo 8, launched by a three-stage Saturn 5 rocked from Cape Canaveral, FL, at 7:51am. The spacecraft reentered the atmosphere and splashed down in the Pacific Ocean 147 hours 11 seconds later.
1968-- Crosby, Stills, and Nash perform together on stage for the first time.
1968- The Traffic album enters the charts
1970-- Elvis Presley makes a visit to the White House in order to volunteer his services to President Nixon in fighting the war on drugs. Presley, who loved official badges, had been trying to get a BNDD (Bureau of Narcotics and Dangerous Drugs) badge for himself, and when calling the Bureau failed, Nixon himself stepped in and ordered his deputy counsel to arrange a meeting. Presley presented the President with a chrome-plated Colt .45 gun, and the next day, Presley received his badge.
1974---Top Hits
Cat's in the Cradle - Harry Chapin
Angie Baby - Helen Reddy
You're the First, the Last, My Everything - Barry White
I Can Help - Billy Swan
1979- The Eagles, Chicago and Linda Ronstadt perform at a benefit show for the presidential campaign for California governor Jerry Brown, who also happens to be Ronstadt's boyfriend. The show at the San Diego Sports Arena is followed-up by a similar show at the Addin Theater in Las Vegas. The two shows bring in over $450,000.
1979-- Willie Nelson's movie debut, "The Electric Horseman," which also starred Robert Redford and Jane Fonda, opened in North American theatres.
1979- Frank Zappa's "Baby Snakes" premiered on Zappa's 39th birthday. The film combined concert footage, backstage antics and animated clay figures.
1982---Top Hits
Maneater - Daryl Hall & John Oates
The Girl is Mine - Michael Jackson/Paul McCartney
Steppin' Out - Joe Jackson
Somewhere Between Right and Wrong - Earl Thomas Conley
1985 - Bruce Springsteen's album, "Born in the USA", surpassed Michael Jackson's "Thriller", making it the second longest-lasting LP in the top 10. springsteen's album lasted at it peak for 79 weeks, and was second to "The Sound of Music" with Julie Andrews that lasted: 109 weeks.
1985 - Bruce Springsteen's album, "Born in the USA", passed Michael Jackson's "Thriller" to become the second longest-lasting LP in the top 10. It stayed there for 79 weeks. Only "The Sound of Music" with Julie Andrews lasted longer: 109 weeks.
1986 - Atlanta center Jeff Van Note, who at 40 was the oldest pro football player, played his 246th and last NFL game as Atlanta beat Detroit, 20-6.
1988 - Pan Am World Airways Flight 103 was the victim of a terrorist attack when the jet exploded over Lockerbie, Scotland. The 258 passengers, crew, and several people on the ground at the site of the crash were all killed.
1988 - Seven cities in the eastern U.S. reported record high temperatures for the date, including Charleston SC with a reading of 78 degrees. A storm in the northwestern U.S. produced 22 inches of snow at Idaho City ID in two days, and up to two feet of snow at Happy Camp CA. Ski resorts in Idaho reported three to six feet of snow on the ground.
1989 - Forty cities in the north central U.S., including thirteen in Iowa, reported record low temperatures for the date. Havre and Jordan, MT, tied for honors as the cold spot in the nation with morning lows of 43 degrees below zero, and the temperature remained close to 40 degrees below zero through the daylight hours. Dickinson ND reported a morning low of 33 degrees below zero and a wind chill reading of 86 degrees below zero. The high for the date of 16 degrees below zero at Sioux Falls SD was December record for that location.
1990---Top Hits
Because I Love You (The Postman Song) - Stevie B
Justify My Love - Madonna
Impulsive - Wilson Phillips
I've Come to Expect It from You - George Strait
1997- Barry Sanders of the Detroit Lions became the third player in NFL history to rush for more than 2,000 yards in a season when he gained 184 yards against the New York Jets. the Lions won, 13-10. He reached the 2,000 yard mark with a 2-yard run with just over two minutes left in the game. On the next play, he broke free for 53 yards, a gain that allowed the Lions to run out the clock and clinch a playoff berth. The other members of the 2,0000 yard club are O.J.Simpson, who rushed for 2,003 yards in 1973, and Eric Dickerson, who ran for 2,105 yards in 1984 ( this book is not up to date and there are surely some more members of this elite group today ).
--------------------------------------------------------------

Football Poem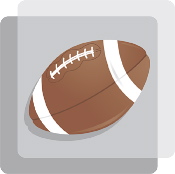 The Race
by Scott St. James
Whenever I start to hang my head in front of failure's face,
my downward fall is broken by the memory of a race.
A children's race, young boys, young men; how I remember well,
excitement sure, but also fear, it wasn't hard to tell.
They all lined up so full of hope, each thought to win that race
or tie for first, or if not that, at least take second place.
Their parents watched from off the side, each cheering for their son,
and each boy hoped to show his folks that he would be the one.
The whistle blew and off they flew, like chariots of fire,
to win, to be the hero there, was each young boy's desire.
One boy in particular, whose dad was in the crowd,
was running in the lead and thought "My dad will be so proud."
But as he speeded down the field and crossed a shallow dip,
the little boy who thought he'd win, lost his step and slipped.
Trying hard to catch himself, his arms flew everyplace,
and midst the laughter of the crowd he fell flat on his face.
As he fell, his hope fell too; he couldn't win it now.
Humiliated, he just wished to disappear somehow.
But as he fell his dad stood up and showed his anxious face,
which to the boy so clearly said, "Get up and win that race!"
He quickly rose, no damage done, behind a bit that's all,
and ran with all his mind and might to make up for his fall.
So anxious to restore himself, to catch up and to win,
his mind went faster than his legs. He slipped and fell again.
He wished that he had quit before with only one disgrace.
"I'm hopeless as a runner now, I shouldn't try to race."
But through the laughing crowd he searched and found his father's face
with a steady look that said again, "Get up and win that race!"
So he jumped up to try again, ten yards behind the last.
"If I'm to gain those yards," he thought, "I've got to run real fast!"
Exceeding everything he had, he regained eight, then ten...
but trying hard to catch the lead, he slipped and fell again.
Defeat! He lay there silently. A tear dropped from his eye.
"There's no sense running anymore! Three strikes I'm out! Why try?
I've lost, so what's the use?" he thought. "I'll live with my disgrace."
But then he thought about his dad, who soon he'd have to face.
"Get up," an echo sounded low, "you haven't lost at all,
for all you have to do to win is rise each time you fall.
Get up!" the echo urged him on, "Get up and take your place!
You were not meant for failure here! Get up and win that race!"
So, up he rose to run once more, refusing to forfeit,
and he resolved that win or lose, at least he wouldn't quit.
So far behind the others now, the most he'd ever been,
still he gave it all he had and ran like he could win.
Three times he'd fallen stumbling, three times he rose again.
Too far behind to hope to win, he still ran to the end.
They cheered another boy who crossed the line and won first place,
head high and proud and happy -- no falling, no disgrace.
But, when the fallen youngster crossed the line, in last place,
the crowd gave him a greater cheer for finishing the race.
And even though he came in last with head bowed low, unproud,
you would have thought he'd won the race, to listen to the crowd.
And to his dad he sadly said, "I didn't do so well."
"To me, you won," his father said. "You rose each time you fell."
And now when things seem dark and bleak and difficult to face,
the memory of that little boy helps me in my own race.
For all of life is like that race, with ups and downs and all.
And all you have to do to win is rise each time you fall.
And when depression and despair shout loudly in my face,
another voice within me says, "Get up and win that race!"
--------------------------------------------------------------

SuDoku
The object is to insert the numbers in the boxes to satisfy only one condition: each row, column and 3x3 box must contain the digits 1 through 9 exactly once. What could be simpler?
http://leasingnews.org/Soduku/soduko-main.htm
--------------------------------------------------------------

Daily Puzzle
How to play:
http://www.setgame.com/set/puzzle_frame.htm
Refresh for current date:
http://www.setgame.com/set/puzzle_frame.htm
--------------------------------------------------------------


http://www.gasbuddy.com/
http://www.gasbuddy.com/GB_Map_Gas_Prices.aspx
http://www.gasbuddy.com/GB_Mobile_Instructions.aspx
--------------------------------------------------------------

News on Line---Internet Newspapers
War Reports
http://www.comw.org/warreport/iraqarchivemil.html
--------------------------------