VENDOR SALES SPECIALISTS
LEASING SALES PROFESSIONALS
Like selling vendor programs and large transactions?
Enjoy international financing programs?
Prefer the advantages of a commission only environment with the security of health and welfare benefits?
CLICK HERE to find out how to have fun again.
Wednesday, December 10, 2008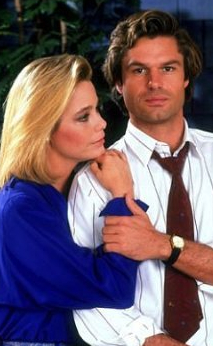 Photo date: 1987 "L.A. Law" Susan Dey, Harry Hamlin 1987 ABC Photo by Gene Trindl - © 1987 Gene Trindl - Image courtesy MPTV.net
Actress Susan Hallock Dey born December 10, 1952 Pekin, Illinois; perhaps best known as a California assistant district attorney named Grace Van Owen, on the 1980s drama, "L.A. Law" (a role she played from 1986 to 1992, 126 episodes). She also played Shirley Jones's first daughter, Laurie Partridge, on the 1970s sitcom, "The Partridge Family." Since the ending of L.A. Law, Dey has devoted herself to public service.
http://www.imdb.com/name/nm0001138/
Headlines---
Kit's Salvation Army Kettle
Classified Ads---Controller
Resource America should become a Bank
by Christopher Menkin
Franchise Lessees doing well
More on CMC Leasing
Sales Make it Happen --- by Scott Wheeler
"How to Become a Better Leasing Advisor"
Classified Ads---Help Wanted
Job Searching
Cartoon—Four states of Man
FireFox reaches 20% users
Subprime Overdues Hit 33%
Classified ads—Collector/Consultant
IFC Launches New Customer Focused Website
AIG: 38 More Get Bonuses
35 banks share $3.84B from the bailout pot
Credit unions get $40B to aid mortgage losses
Lawmakers blast former Fannie, Freddie execs
News Briefs---
You May have Missed---
California Nuts Brief---
Sports Briefs---
"Gimme that Wine"
Today's Top Event in History
This Day in American History
SuDoku
Daily Puzzle
GasBuddy
Weather, USA or specific area
Traffic Live----
######## surrounding the article denotes it is a "press release"
----------------------------------------------------------------------------

Classified Ads---Controller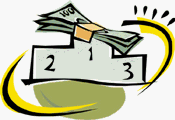 Boca Raton, FL
CPA w/ Sarbanes Oxley/ 15 years management exp. as CFO/ Controller/5 yrs w/ PWC Extensive exp providing accounting/ tax guidance for the equipment lease industry. Willing to relocate.
Email: bltushin@hotmail.com

Chicago, IL
experienced in lease accounting, operations, management, and Sarbanes-Oxley. Seeking position with equipment lessor. Would consider contract assignments or relocating.
Email: leasecontroller@comcast.net

Southeastern, MI
Controller & Management experience w/ equip lessors &broker. MBA, CPA w/ extensive accounting, management, securitization experience with public and private companies. Willing to relocate.
Email: Leasebusiness@aol.com
For a full listing of all "job wanted" ads, please go to:
http://www.leasingnews.org/Classified/Jwanted/Jwanted.htm
To place a free "job wanted" Leasing News ad:
http://www.leasingnews.org/Classified/Jwanted/Jwanted-post.htm
ELFA Career Center: Job Seekers (free):
http://careers.elfaonline.org/search.cfm
--------------------------------------------------------------

Resource America should become a Commercial Bank
by Christopher Menkin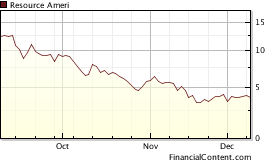 Tuesday, Dec. 9 closing Price: $3.81
52 Week High: $18.00
If any company needed TARP, it is Resource America, who perhaps should have become a commercial bank, too.
Resource America (Rexi) continues on its downward trend, although cutting expenses, overhead, re-adjusting, but it was not enough as the company still had a net loss of $9.3 million for their fourth quarter resulting in a year-end net loss of $26.2 million, compared with almost a $11 million net loss the fourth quarter of 2007 and year end profit for 2007 of $3.7 million.
Their real "asset managements" are also located in the most troubled areas, including Southern California, where several banks have folded, been sold or purchased, primarily due to residential and commercial real estate loans.
Jonathan Cohen, President and CEO, explained, "Our results reflect the unprecedented challenges in the world-wide financial system. These have been difficult months, but we are pleased to have been able to: reduce our general and administrative costs and our balance sheet exposure; continue to raise funds through our retail channel and increase our assets under management; and to obtain financing for our leasing partnerships where lenders have provided our limited partnerships with new and extended non-recourse facilities of approximately $350.0 million in just the last month.
"We believe that we have positioned the Company for profitability from continuing operations. We believe that the success of our approach will become evident in calendar 2009 when our cost structure will be much leaner, our new fundraising should add to our profitability and our new distressed funds obtain economies of scale. Our fundraising ability through our retail channel and our formidable platform will set the stage for great things in the future. LEAF, our commercial finance asset manager, is already the third largest non-bank leasing company in the United States and it continues to raise capital and sign new financings. We are hopeful that when the smoke clears we will find ourselves with the preeminent commercial finance platform."
The statement about "non-bank" leasing may be truer than Cohen guesses as CIT and GE are now a bank and competitors such as US Bank and Key also are "bank financed." If CIT and GE are the number one and two non-bank lessors that Cohen was referring to, maybe he overlooked International Lease Finance Corporation , part of was AIG. The talk is AIG's major airline leasing operation will be sold to an investor group, if one of the original founders Steven Ferencz Udvar-Hazy, also the world richest leasing person according to Forbes, has his way.
Whether number three or four of the group of the non-bank leasing companies, LEAF depends on bank financing, as Cohen recapped about the $350 million borrowed from banks. In his proclamation, he evidently forgot to mention Resource America's Commercial Business Finance has also fallen off, nothing to brag about. It is important to note that LEAF Corporation acquired the leasing companies Alco, Dolphin, NetBank and Pacific Capital. These purchases make the year-end revenue numbers look good when compared to 2007, $96.9 million to $40.7 million, rounded-off.
Comparing the third quarter to the fourth quarter gives a more accurate heading of Commercial Finance where revenue income for the fourth quarter was $14.4 million compared to $21.8 the third quarter. The numbers for the quarter show a slow down in revenue growth, plus the delinquency rates were disclosed at this time.
From the Resource America financial statements: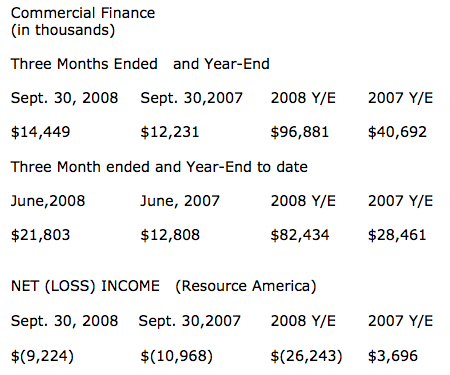 As Cohen announced cutbacks, it also included employees from the leasing division, which found the closing down of two, Alco and Pacific Capital, plus the indirect operation consolidated in Columbia, South Carolina. Brokers and other discounters were also cut back. Cutbacks everywhere.
Leasing News had requested LEAF to go over the numbers from the announcement of two funds, but never received an answer. In the current press release, there appears to be a partial answer, but does not break out specifically what is the unencumbered amount really available for new business (the original sale price from the OTS and what was funded is an important part of the equation). It does state: "Approximately $100 million of the facility will be used to refinance a maturing credit facility with Merrill Lynch, and the remainder will be used to fund the ongoing originations of LEAF III."
"LEAF Fund Financing Activities. During November 2008, the Company through LEAF Equipment Leasing Income Fund III, L.P. ("Fund III"), an unconsolidated leasing partnership managed by LEAF, entered into two financing facilities totaling $355.0 million including: i) a $205.0 million credit facility led by Morgan Stanley Bank that was used to acquire the assets of NetBank Business Finance and ii) a five-year revolving $150.0 million credit facility that refinanced a maturing credit facility and will also fund future originations."
Resource America Press Release*
The full purchase price of NetBank Business Finance appears to be "financed," which was more than $205 million. How the money is juggled between funds and assets has always been Resource
America's best magical performances for survival.
Fourth Quarter-Year-end
http://phx.corporate-ir.net/phoenix.zhtml?c=73519&p=irol-SECText&TEXT=aHR0cDovL2Nj
Ym4uMTBrd2l6YXJkLmNvbS94bWwvZmlsaW5nLnhtbD9yZXBvPXRlbmsmaXBhZ2U9NjAxNzgx
MCZhdHRhY2g9T04mc1hCUkw9MQ%3d%3d
Third Quarter---June, 2008
http://phx.corporate-ir.net/phoenix.zhtml?c=73519&p=irol-SECText&TEXT=aHR0cDovL2NjY
m4uMTBrd2l6YXJkLmNvbS94bWwvZmlsaW5nLnhtbD9yZXBvPXRlbmsmaXBhZ2U9NTgyMTEzM
SZhdHRhY2g9T04mc1hCUkw9MQ%3d%3d
*Full Press Release:
http://phx.corporate-ir.net/phoenix.zhtml?c=73519&p=irol-newsArticle&ID=1233794&highlight=
--------------------------------------------------------------

Franchise Lessees doing well

Many franchise lessors report business is brisk as franchise operated businesses are weathering the financial storm. Bob Rodi, CLP, CEO of Mt. Pleasant Capital, Warrendale, Pennsylvania says business has picked up tremendously over the last six months. He notes that many of the franchise food chains are doing well as they offer economic meals and have cut rate prices that are attracting families. He has not seen any increase in delinquencies as other in the industry are experiencing with other food operations. He also states other franchise businesses are doing very well in this economy due to the experienced franchisor business plans. His portfolio reflects the credit nature of these businesses.
The big event will be the International Franchise Association (IFA) 49th Annual Convention to be held at the Manchester Grand Hyatt in San Diego, California, February 14-17. The keynote speaker will be former President Bill Clinton.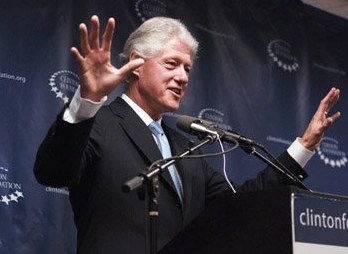 IFA's convention will attract thousands of franchise professionals from hundreds of different systems for four days of activities, the association says, all geared to sharpen their industry skills during a variety of educational sessions and prime networking opportunities.
The IFA Convention theme will reflect the association's new branding effort and feature the new logo tagline, "Franchising: Building Local Businesses, One Opportunity at a Time." The educational sessions will focus on methods to keep franchised businesses growing, especially during the economic slowdown. Featured speakers include leaders in the franchising industry, experts in Generation Y, and a leading technology entrepreneur who will share ways to help companies build their brands through the latest innovations.
Another highlight of the convention will be the release of the first Economic Forecast of Franchised Businesses, conducted by PricewaterhouseCoopers for the IFA, that will reflect the sentiment of franchise business leaders for 2009.
More information is available at:
http://www.franchise.org/convention.aspx
About the International Franchise Association
The International Franchise Association, the world's oldest and largest organization representing franchising, is the preeminent voice and acknowledged leader for the industry worldwide. Approaching a half-century of service with a growing membership of more than 1,250 franchise systems, 10,000-plus franchisees and more than 500 firms that supply goods and services to the industry, IFA protects, enhances and promotes franchising by advancing the values of integrity, respect, trust, commitment to excellence, honesty and diversity. For more information, visit the IFA Web site www.franchise.org.
--------------------------------------------------------------

More on CMC Leasing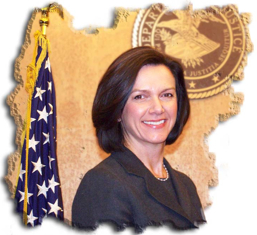 Karen P. Hewitt -- U.S. Attorney, San Diego, California
"In August 2006, Ronald Allen Fisher, his son Mark Fisher, daughter Kelly Fisher, and business partner Sterling Wayne Pirtle, were indicted for tax evasion arising from income they earned at a now-bankrupt company they operated, Commercial Money Center ("CMC"). Kelly Fisher pled guilty to one count of tax evasion and was sentenced to prison in November 2007. Subsequently, a federal grand jury handed up a superseding indictment against Ronald Fisher, Mark Fisher, and Sterling Wayne Pirtle in December 2007, adding conspiracy and bank fraud charges related to their operation of CMC. This first superseding indictment alleged that the defendants engaged in a scheme involving the sale of pools of fraudulent sub-prime equipment leases to financial institutions by CMC. According to court filings, the defendants included $70,000,000 worth of fraudulent leases into the pools they sold to the financial institutions. Before it declared bankruptcy, CMC obtained over $300,000,000 from financial institutions through its sale of sub-prime equipment leases."
"....a federal grand jury sitting in San Diego handed up a second superseding indictment charging Ronald Allen Fisher and his wife, Nancy Fisher, with wire fraud and money laundering, arising from mortgage fraud they committed in May 2007. According to the indictment, they fraudulently refinanced their condominium in Florida by causing the inclusion of false information on a loan application submitted to a lender and causing the submission of false verification of employment letters to the lender. The second superseding indictment also alleges that Ronald Fisher committed the mortgage fraud while on pretrial release for tax evasion charges currently pending in U.S. District Court before the Honorable Thomas J. Whelan."
"The new charges against Ronald Allen Fisher and Nancy Fisher allege that a purpose of the mortgage fraud was to raise money to pay for the services of a former state Governor that included meeting with the United States Attorney's Office and the Federal Bureau of Investigation in an attempt to help Ronald Fisher avoid being prosecuted for the CMC-related bank fraud. The money laundering charge against Ronald Allen Fisher and Nancy Fisher centers on a $30,000 payment made to the former state Governor using the proceeds of the mortgage fraud. Ronald Fisher has been arrested and remains in custody. Both he and Nancy Fisher are scheduled to appear in U.S. District Court before the Honorable Thomas J. Whelan..."
United States Attorney Karen P. Hewitt, San Diego, California
"Minute Entry: Continuance of Status Conference as to Sterling Wayne Pirtle, Ronald Allen Fisher, Mark Edward Fisher held on 11/24/2008 before Judge Whelan. At the request of counsel, the Court orders the Status Conference continued to 1/12/2009 09:00 AM in Courtroom 07 before Judge Thomas J. Whelan. Defendants Sterling Wayne Pirtle and Ronald Allen Fisher not appearing, the Court orders the issuance of no bail warrants and orders them held until 1/12/09. (Court Reporter Melissa Pierson).(Plaintiff Attorney Steven Stone).(Defendant Attorney Charles Rees/Jeremy Warren/John Lemon).
Court Record
DEFENDANTS Case number: 06CR1806-W
Sterling Wayne Pirtle
Ronald Allen Fisher
Mark Edward Fisher
Nancy Fisher
SUMMARY OF CHARGES
Title 18, United States Code, Section 371 - Conspiracy
(Defendants Pirtle, Ronald Fisher, and Mark Fisher)
Title 18, United States Code, Section 1343 - Wire Fraud
(Defendants Ronald Fisher and Nancy Fisher)
Title 18, United States Code, Section 1344 - Bank Fraud
(Defendants Pirtle, Ronald Fisher, and Mark Fisher)
Title 18, United States Code, Section 1957 - Money Laundering
(Defendants Ronald Fisher and Nancy Fisher)
Title 26, United States Code Section 7201 - Tax Evasion
(Defendants Pirtle, Ronald Fisher, and Mark Fisher)
AGENCIES
Federal Bureau of Investigation
Internal Revenue Service, Criminal Investigative Division
Action continues in the CMC insurance litigation based on CMC not being licensed in California.
Here is the recent story plus previous up-dates:
http://www.leasingnews.org/archives/November%202008/11-19-08.htm#cmc
(Leasing News provides this ad "gratis" as a means
to help support the growth of Lease Police)

--------------------------------------------------------------

Sales Make it Happen --- by Scott Wheeler
With over twenty-six years of leasing experience and an Executive Masters in Business Administration, Scott is an accomplished senior leasing executive with leadership qualities in marketing and operations. His extensive experience will benefit organizations looking to reach a higher level of profitability and corporate development.
"How to Become a Better Leasing Advisor"
So many leasing professionals represent themselves as a sales representative or perhaps a territory salesperson. What would it take for you to start representing yourself as a Leasing Advisor or a Leasing Specialist; and for the title to really have meaning to you and your clients?
A leasing sales representative walks around town or calls into his/her territory with a prepackaged, square (leasing) peg looking for a square (leasing) hole. Most of the time the leasing sales representative becomes frustrated because he/she finds that the world has many round holes and very few square ones. In more challenging times, the round holes seem to multiply and the square ones seem to diminish. In actuality the holes become reshaped and they become oval holes and octagon holes and then eventually a large black hole which swallows the sales representative.
However, the Leasing Advisor doesn't sell a prepackaged leasing plan. He doesn't present his product as a commodity product – one size fits all. A Leasing Advisor becomes an investigator first and dissects the needs of his clients. His first step is to investigate the needs of the client and to evaluate whether or not leasing can provide a solution. A Leasing Advisor is willing to reshape his services to meet the needs of his client, but he cannot reshape his product until he thoroughly understands the "real" needs of his clients. Past experiences help us to understand a particular industry or specific equipment; however, we are advising (selling) in a different environment and the past may not be the best barometer of a client's current needs. Therefore, it becomes more important to be an INVESTIGATOR first and an ADVISOR second. Investigation requires questions, probing and digging for the facts. Often times the lessee or vendor is unsure themselves what their real needs are – the Leasing Advisor becomes a facilitator and walks the client through a process to reveal potential leasing opportunities.
A Leasing Advisor will lead with information and suggestions which will naturally be followed by answers to important questions. Investigation requires listening, understanding, and learning. What we learn from one lessee or one vendor will assist us in understanding the needs of others. As the new leasing market is being formulated it is our responsibility to integrate information and solutions so that we can provide the very best services to our commercial clients.
Statement: "We have seen many current clients using leasing to gain efficiencies in their operation, because in today's economic times, efficiencies and cost savings are front and center for most companies. Does your company have any efficiency initiatives currently being considered?"
Statement: Technology is usually a driver behind efficiencies; and technology upgrades usually require equipment purchases; leasing often provides significant cash flow savings when acquiring needed equipment which allow efficiencies to be implemented more quickly. Have you started to explore any new equipment which will help to make your company more efficient and more profitable?
A Leasing Advisor engages his clients in conversation and is willing to investigate different leasing structures. A strong Leasing Advisor explores the obvious changes in the market and is comfortable suggesting new options which may be more beneficial; or the Leasing Advisor is able to reinforce the economic benefits of a standard structure as most beneficial even in today's economic market.
To be a Leasing Advisor we need to offer more to our clients than a standardized approach or a standardized solution. We need to be inquisitive, interactive, solution based, informative, sincere and above all else we need to be having fun. Our products and services need to be flexible and be able to take on new shapes which will best fit the ever changing needs of our customers.
Email me with your suggestions or contact me in reference to upcoming training seminars.
Email: scott@wheelerbusinessconsulting.com
Website: www.wheelerbusinessconsulting.com
Sales Makes it Happen articles:
http://www.leasingnews.org/Legacy/index.html

(This ad is a "trade" for the writing of this column. Opinions
contained in the column are those of Mr. Scott Wheeler)
--------------------------------------------------------------

Leasing Industry Help Wanted
sales
Regional Sales Manager
Are you a sales professional with proven track record in the small ticket market?


VENDOR SALES SPECIALISTS
LEASING SALES PROFESSIONALS
Like selling vendor programs and large transactions?
Enjoy international financing programs?
Prefer the advantages of a commission only environment with the security of health and welfare benefits?
CLICK HERE to find out how to have fun again.
Settlement Specialist

Settlement Specialist
Brea, CA
Small ticket leasing company looking for someone to negotiate end lease settlements (renewals, FMV, etc.) and run the department. Report directly to the Director of Operations. Require 2+ yrs. experience minimum. Attractive Compensation $65k to $90k 1 st yr. + benefits.
Please email resume to:
employment@providencecapitalfunding.com or
Fax: 714-985-6255
Please see our Job Wanted section for possible new employees.
-------------------------------------------------------------

Job Searching

Ken Vancini
Managing Partner
ZRG
www.worldleasingnews.com
Companies are seeing more resumes than ever from those displaced. If you are fortunate enough to be welcomed into an interview process, you need to change your mind set. Often, candidates are very firm about compensation requirements and work location. Your past compensation is irrelevant to a new employer. They are looking at their budget and needs. Candidates should focus on the job opportunity and stability of the company while allowing compensation to become a secondary consideration in the job selection criteria. If an opportunity is available in another country, you might be wise to consider it. Gaining experience in a global environment is a tremendous opportunity.
Secondly, perhaps it's time to consider roles where you skills could be utilized in today's realities. We are seeing sales talent move into asset management or workout roles, where opportunities exist.
For sales people, it is less about volume you might bring and more about your business profitability and efficiency. For sales talent seeking a new company for their client base, more focus should be placed on the components of your business; Pricing, approval percentages, conversion, ROE, and Loss History. Also, understand that pricing in 2008 bears little resemblance to the new pricing realities of 2009 and beyond. Being realistic about pricing that could be 100 to 400 basis points higher is the rapidly changing new reality. Credit windows have changed overnight so don't cling to what "once was" in approval approaches.
This crisis too will pass. The question is how fast and what will the industry look like when it does. Many leaders predict the return of more entrepreneurial independents and the increased relevance of captives. In planning your human capital strategy, look ahead to where we will be and try to align yourself and your company to that new reality.
Printed with permission of World Leasing News. To view the entire story, including "What companies should do," please go here:
http://www.worldleasingnews.com/article.aspx?sid=YrItVniimrc=&pid=5bihNkILu6o=
&ptype=YrItVniimrc=
--------------------------------------------------------------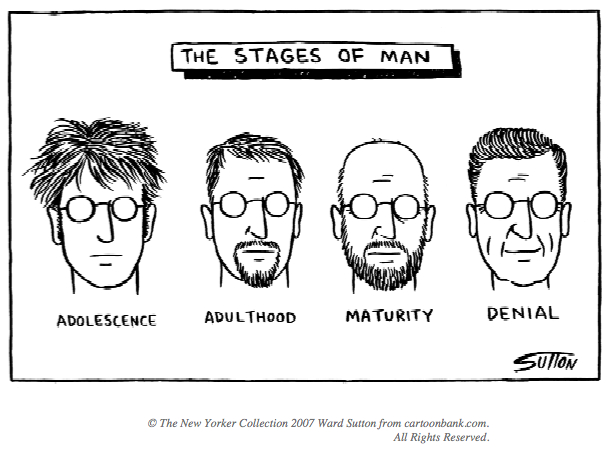 --------------------------------------------------------------

FireFox reaches 20% users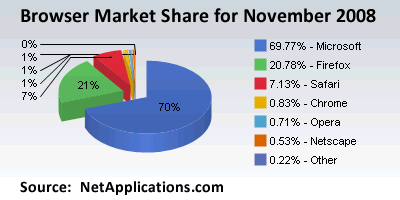 NetApplications.com reports "For the first time since we began tracking, the Firefox browser has exceeded 20% share for a full month."
NetApplications believes there is a larger residential share for Firefox, and believes the share will continue to grow, as one of the factors it states, "higher unemployment. With an increase in unemployment, a higher than typical percentage of people are browsing from home than the office."
--------------------------------------------------------------

Subprime Overdues Hit 33%
By Paul Muolo
ABSnet.com

WASHINGTON-The national subprime delinquency rate climbed to a record 33.88% at the end of September, a 60% increase over the past 12 months, according to exclusive survey figures compiled by National Mortgage News.
This newspaper also found that 11.19% of all subprime loans ($93 billion) are in foreclosure. The mortgages represent mostly A- to D loans but also may include alt-A and other nonconforming loan types, including second liens.
Compared to the June 30 period, subprime delinquencies rose slightly.
Over the past year some of the nation's largest lenders and servicers have vowed to modify delinquent subprime loans where possible, but to mixed reviews from consumer groups and government officials.
Late last week, Federal Reserve chairman Ben Bernanke criticized residential servicers for being slow to add "capacity" to their loan modification programs.
Speaking at a Fed conference on housing, Mr. Bernanke said he also backed the idea of giving cash incentives to servicers that engage in loan restructurings.
He supports a reduction in the rate being charged to consumers trying to restructure their loans through the Federal Housing Administration's Hope for Homeowners modification program.
"At present, this rate is expected to be quite high, roughly 8%, in part because it is tied to the demand for the relatively illiquid securities issued by Ginnie Mae to fund the program," he said. "To bring down this rate, the Treasury could exercise its authority to purchase these securities, with the Congress providing the appropriate increase in the debt ceiling to accommodate those purchases. Alternatively, the Congress could decide to subsidize the rate."
The H4H program has received little usage in the mortgage industry. The Fed chairman nixed the idea of a government-funded insurance program that would issue guarantees covering a decline in home values.
Meanwhile, loan delinquencies continued to worsen, even with some states declaring temporary moratoriums. U.S. consumers owe roughly $848 billion on their subprime mortgages, which means $284 billion in A- to D loans are in some stage of delinquency.
The figures are based on responses and estimates from 21 mortgage companies that are engaged in the servicing of subprime mortgages.
The results are affected, to some degree, by the failure of a handful of companies, which had A- to D receivables that cannot be accounted for.
--------------------------------------------------------------

Classified ads—Collector/Consultant
Leasing Industry Outsourcing
(Providing Services and Products)
Collector: Atlanta, GA
Asset Recovery Specialist. We get your money or we get your > equipment back for you. Physical Asset Recovery Experts!
E-mail: mcrouse911@joimail.com
Collector: Cleveland, OH
Huntley Capital & Associates is your solution to late payments, no payments, and asset recovery. Call 216-337-7075.
Email: ghpatey@msn.com

Collector: Los Angeles, CA
Expert skiptracers covering Southern California. We locate skips, judgment debtors and collateral. When you can't get the job done in house, give us a call at
1-800-778-0794.
E-mail: ceo@interagencyLA.com
Collector: Louisville, KY
We are a full service collection agency with attorney network. 21 years experience. Please call Jon Floyd, VP at 1-800-264-6850
email: jfloyd@collectcsg.com
Collector: Louisville, KY
Euler Hermes/UMA 92 year old Global Receivables Outsourcing. Presence in 143 Countries. Work w/ 4 out of 5 Fortune 500 firms. Contingency Fee Structure.
20% off first time clients.!
Andrew.Newton@eulerhermes.com
1-800-237-9386 x 205.



Collector: Mandeville, MI
International commercial collection services all fees are on contingency on line access.
E-mail: rmelerine@collect-now.com
www.drspay.com
www.collect-now.com

Collector: Milwaukee, WI
We specialize in ATM machine reposession and remarketing. We can get you top dollar for your inventory.
E-mail: bdperry1@yahoo.com

Collector: Nationwide
End of lease negotiations & enforcement. Third-party collections. Skip-tracing. Background checks. Credit & asset investigations. 15+ years in leasing industry. Providing services to clients nationwide.
800-824-0234
john.kenny6@worldnet.att.net
Collector: Saint Louis, MO
Complete commercial collection agency. Licensed bonded in all states and will out performed any other agency!
Call 1-800-659-7199 ext.315
E-mail: jfloyd@lindquistandtrudeau.com
Consultant: Burlington, CT
We provide our clients with a full range of consulting services such as portfolio conversions, reconciliation, custom programming and leasing operations utilizing InfoLease.
Email: info@new-millennium-assoc.com
Consultant: Europe
15 years doing deals/running own technology leasing company – looking to advise/ lead new entrants to take advantage the European market opportunity.
www.clearcape.co.uk or kevin.kennedy@clearcape.co.uk

Consultant: Henderson, NV
Focus on new business development and process efficiencies to create incremental revenue and profitability. Executive level vendor experience, and satisfied outsourcing clients. Incredible track record.
E-mail: rbutzek@cox.net

Consultant: Sausalito, CA
Lease trainer and consultant. 38 years in equipment leasing. Expert in transaction analysis, financial statement analysis, credit, packaging, structuring. Presents highly popular classes and workshops.
E-mail:BoTei@aol.com

Consultant: North of Detroit, MI
INFOLEASE EXPERT - 18 years experience. Since being downsized in 2002, working as a consultant for several leasing companies. Seeking consulting projects nationwide.
E-mail: darwint@prodigy.net

Consultant: Ridgefield CT.
Lisa Lersner w/20 years exp. specializing in leasing technology now providinglessor selection andmanagement services, includingthe securing of debt and equity and acquisition guidance services.
Email: LLersner@leasefinanceconsulting.com Go to www.leasefinanceconsulting.com

Communications: Chassell, MI

Cartoons on business, finance & computers. Use for your presentations, website, newletter, direct

mail projects etc. Fees are negotiable.
Email: dan@danscartoons.com
Go to http://www.danscartoons.com
All "Outsourcing" Classified ads
(advertisers are both requested and responsible to keep their free ads up to date):
http://www.leasingnews.org/Classified/Outsourcing/Outsourcing.htm
How to Post a free "Outsourcing" classified ad:
http://www.leasingnews.org/Classified/Outsourcing/Outsourcing-post.htm
---------------------------------------------------------------
### Press Release ###########################

IFC Credit Corporation Launches New Customer Focused Website

MORTON GROVE, Illinois - IFC Credit Corporation launched a new customer-focused website this month. The new site, www.ifccreditcorp.com, is designed in direct response to IFC's research into what existing and prospective customers really want to see from them online.
"Over the past year we have studied our website metrics and conducted informal research and the results influenced the website design and content," said Mike Beltrano, vice president of marketing for IFC Credit Corporation. "The most consistent feedback we heard from our site visitors and customers is that they were unaware of all the services we provide through IFC's family of companies."
IFC's new corporate site now primarily serves as a launch pad to its existing business units and divisional websites which include:
- www.firstcorp.com for small ticket services - www.ifccredit.com for middle market services - www.pioneerfunding.com for broker services
The website also features a distinct visual presence and a new, easy to use resources section that provides helpful tools such as a comprehensive glossary of terms and leasing service overviews.
"Our visitors want to be able to see all of our leasing services, specific markets we serve, get more educated, find out who we are as a whole and how we work," said Beltrano. "The new corporate website helps us tie it all together for our customers."
About IFC Credit Corporation IFC Credit Corporation, named one of top 100 and also one of the top 25 largest independent private lessors in the U.S. by The Monitor in 2008, is an industry leading equipment leasing and finance company providing innovative solutions to businesses nationwide. IFC is a primary source of equipment leasing services to multiple markets that include technology, healthcare, and manufacturing. Headquartered in Morton Grove, Illinois, the company was founded in 1988 and serves a broad market from small businesses to Fortune 500 companies.
For more information visit www.ifccreditcorp.com.
Sites of Reference:
http://www.ifccreditcorp.com
http://www.firstcorp.com
http://www.pioneerfunding.com
### Press Release ###########################
--------------------------------------------------------------

News Briefs----
AIG: 38 More Get Bonuses
http://www.nypost.com/seven/12092008/business/aig__38_more_get_bonuses_143335.htm
35 banks share $3.84B from the bailout pot
http://www.usatoday.com/money/industries/banking/2008-12-09-banks-bailout_N.htm
Credit unions get $40 billion to aid mortgage losses
http://www.usatoday.com/money/industries/banking/2008-12-09-credit-unions-
mortgage-bailout_N.htm
Lawmakers blast former Fannie, Freddie execs
http://www3.signonsandiego.com/stories/2008/dec/09/financial-meltdown-120908/
?zIndex=21007
---------------------------------------------------------------


You May have Missed---
PC premiered 40 years ago to awed crowd
http://www.sfgate.com/cgi-bin/article.cgi?f=/c/a/2008/12/07/MN1714IRRA.DTL&tsp=1
---------------------------------------------------------------

Sports Briefs----
Economy hits: NFL to cut corporate staff by 10%
http://www.usatoday.com/money/economy/2008-12-09-staff-cuts_N.htm
----------------------------------------------------------------


California Nuts Briefs---
Calif. State building projects will end without budget, Lockyer warns
http://www.sacbee.com/topstories/story/1458865.html
----------------------------------------------------------------

(This is a free "ad" for our good friends the Bateman's,
proprietors of Thunder Mountain Kona coffee)

"Gimme that Wine"
Winemakers dream White House dreams
http://www.chron.com/disp/story.mpl/life/food/6153901.html
Wine grape harvest off 40%
http://www.ukiahdailyjournal.com/ci_11159977
Worthwhile Bottles at the Bottom of the List
http://www.nytimes.com/2008/12/10/dining/10pour.html?_r=1&ref=dining
Gallo Winery's family business story
http://www.bizjournals.com/extraedge/consultants/winning_at_work/2008/12/08/
column162.html?market=portland
Uniquely Wisconsin: Harvesting Ice Wine Grapes
http://www.nbc15.com/home/headlines/35745654.html
Wine Prices by vintage
http://www.winezap.com
http://www.wine-searcher.com/
US/International Wine Events
http://www.localwineevents.com/
Winery Atlas
http://www.carterhouse.com/atlas
Leasing News Wine & Spirits Page
http://two.leasingnews.org/Recommendations/wnensprts.htm
The London International Vintners Exchange (Liv-ex) is an electronic exchange for fine wine.
http://www.liv-ex.com/
----------------------------------------------------------------

Today's Top Event in History
1953 - With an investment of $7,600, Hugh Hefner published the first "Playboy" magazine. There is no date printed on the first issue -- now a collector's item. The reason, according to Hef, is that he doubted anyone would expect a second issue to be printed. Included in this first issue: A classic, nude, calendar photo of actress Marilyn Monroe.
(This ad is a "trade" for the writing of this column. Opinions
contained in the column are those of Mr. Terry Winders, CLP)
[headlines]
----------------------------------------------------------------

This Day in American History
1672- the first postal route between cities was the route between New York City and Boston, MA. Governor Francisco Lovelace of New York announced that monthly service would be inaugurated on January 1, 1673. The first post rider left New York City on January 22,1673, and arrived in Boston three weeks later.
1776- the Continental Congress authorized a loan of $181,5000 from France, to be used for the purchasing of supplies and construction of cruisers. The length of the loan was indefinite. Bonds were sold at par. The rate of interest was 5 percent, payable annually. The loan was received on June 4, 1777. The final redemption was made on December 31, 1793, when the balance due was merged into the general account of the French debt. Alexander Hamilton was between September 13,1789 and February 17, 1790 obtained loans from the Bank of New York and Bank of North America. The interest rate was six percent.
1787- birthday of Thomas Alluded, a hearing educator who, with Laurent Clerc, founded the first public school for deaf people, Connecticut Asylum for the Education and Instruction of Deaf and Dumb Persons (now the American School for the Deaf), at Hartford, CT, Apr 15, 1817. Gallaudet was born at Philadelphia, PA, and died Sept 9,1851, at Hartford, CT.
1819- African American Tom Molineux had a wide following by the time he left for England in 1810 to fight the English champion Tom Cribb on this day. Molineux, grew up in slavery, history records on a plantation in Virginia, and was said to have won his freedom by winning boxing bouts arranged by slave owners. He was very popular and the favored to win in the English champion fight this date. Although he knocked Cribb out in the 23rd round, he was falsely accused of using lead weights in his gloves, and the fight continued, ending in a victory for Cribb in the 40th round.
1817- Mississippi became the 20th state.
1830- birthday of one of America's greatest poets, Emily Dickinson, born at Amherst, MA She was reclusive. mysterious, and frail in health. Seven of her poems were published during her life, but after her death her sister Lavinia, discovered almost 2,000 more poems written on the backs of envelopes and other scraps of pa locked in her bureau. They were published gradually, over 50 years, beginning in 1890. She died May 1 1886, at Amherst, MA. The little-known Emily Dickinson who was born, lived and died at Amherst now is recognized as one of the most original poets of the English-speaking world.
1845-- President James Polk makes a bold move to radically expand the burgeoning United States. Polk gave Congressman John Slidell the go-ahead to settle a border dispute concerning Texas, as well as to purchase New Mexico and California, from Mexico. As per Polk's demand, Slidell anted up $5 million for New Mexico and $25 million for California; however, Mexico refused the offer, emboldening the president to marshal a war effort in the name of "reannexing" the territory. We then annexed California and other land from Mexico with troops in Los Angeles and San Francisco.
1850- Birthday of Jennie Augusta Brownscombe,- U.S. painter, specialist in scenes of early U.S. history. She was sought out by magazine and calendar publishers because of her meticulous perspective and realism. Huge numbers of reproductions of her paintings were also sold. Most buyers never knew her name. In all, she copyrighted more than 100 paintings. She lived simply with one companion/servant and died at 85.
http://www.artoftheprint.com/artistpages/brownscombe_
jeannie_augusta_youngwomanhood.htm
http://www.artnet.com/ag/artistdetails.asp?aid=3197
http://www.malaspina.com/site/person_256.asp
http://www.artcyclopedia.com/artists/brownscombe
_jennie_augusta.html
1851- birthday of American librarian and inventor of the Dewey decimal book classification system was born at Adams Center, NY. Born Melville Louis Kossuth Dewey, he was an advocate of spelling reform, urged use of the metric system and was interested in many other education reforms. Dewey died at Highlands County, FL, Dec 26,19Th
1852--10,000 people turned out to watch the first legal hanging in San Francisco . Jose Forniz was hanged from gallows built on the slope of Russian Hill for the murder of Jose Attari The crime which inaugurated public executions was of a very commonplace character. A Spaniard named Jose Forin struck down Attari, an unknown Mexican in Pleasant Valley, stabbing him with a dagger, for as he claimed, attempting to rob him. The case was tried before Judge Lake, with H. H. Byrne, District Attorney, as prosecuting counsel, and Judge H. S. Brown and Colonel James for the defense; and after a very prompt trial, Forin was sentenced to be hanged two months later. The execution took place on Russian Hill, much to the indignation of the cemetery wherein, among others, rested the bones of Don Vicente Nunez. It was the oldest burying-place for the city. That did not deter some three thousand people from attending, parents taking children to see the unusual sight, and women on foot and in carriages forcing their way to the front. Between 12 and 1 o'clock the condemned man was taken to the scaffold in a wagon drawn by four black horses, escorted by the California Guard. The Marion Rifles under Captain Schaeffer kept the crowd back from the scaffold. The man died game, after a farewell speech, in which he said:
"The Americans are good people; they have ever treated me well and kindly; I thank them for it. I have nothing but love and kindly feelings for all. Farewell, people of San Francisco. World, farewell!"
1864-Union General William T. Sherman completes his "March to the Sea" when he arrives in front of Savannah, Georgia. Since mid-November, Sherman's army had been sweeping from Atlanta across the state to the south and east towards Savannah, one of the last Confederate seaports still unoccupied by Union forces. Along the way, Sherman destroyed farms and railroads, burned storehouses, and fed his army off the land. In his own words, Sherman intended to "make Georgia howl," a plan that was approved by President Lincoln and Ulysses S. Grant, general-in-chief of the Union armies. The city of Savannah was fortified and defended by 10,000 Confederates under the command of General William Hardee. The Rebels flooded the rice fields around Savannah, so only a few narrow causeways provided access to the city. Sherman's army was running low on supplies and he had not made contact with supply ships off the coast. Sherman's army had been completely cut off from the North, and only the reports of destruction provided any evidence of its whereabouts. Sherman directed General Oliver O. Howard to the coast to locate friendly ships. Howard dispatched Captain William Duncan and two comrades to contact the Union fleet, but nothing was heard of the trio for several days. Duncan located a Union gunboat that carried him to Hilton Head Island, South Carolina. Supply ships were sent to Savannah, and Duncan continued on to Washington to deliver news of the successful "March to the Sea" to Secretary of War Edwin Stanton. For ten day, Hardee held out as Sherman prepared for an attack. Realizing the futility of losing in force entirely, Hardee fled the city on December 20 and slipped northward to fight another day.
1869---Women in Wyoming received the right to vote. Originally expressed as a means of attracting women to this state where men overwhelming outnumbered the opposite sex, equality was a theme to be repeated over and over again as Wyoming became the first to grant women many equal rights.
( lower half of http://memory.loc.gov/ammem/today/dec10.html )
1873- Birthday of Janet Scudder , an American sculptor, born in Terre Haute, Ind., studied with Frederick MacMonnies in Paris. She is known for her medallions and relief portraits and especially for her fountains, usually with childish figures conceived in a playful manner. Notable examples of her art are the "Frog Fountain" in the Metropolitan Museum, New York; the "Fighting Boy Fountain" in the Chicago Art Institute; and "The Sun Goddess" on the facade of the Brooklyn Institute Museum. Miss Scudder received medals at Chicago in 1893, St. Louis in 1904, and San Francisco in 1915.
http://www.artcyclopedia.com/artists/scudder_janet.html
http://www.swope.org/main/collection/014coll.htm
http://askart.com/artist/S/janet_scudder.asp?ID=18320
1898- the "Treaty of Paris" was signed, which officially ended the Spanish-American War. American and Spanish ambassadors met at Paris, France, to negotiate a treaty. Under the terms of this treaty, Spain granted the US the Philippine Islands and the islands of Guam and Puerto Rico, and agreed to withdraw from Cuba Senatorial debate over the treaty centered on the US's move toward imperialism by acquiring the Philippines~ A vote was taken Feb 6,1899, and the treaty passed by a one-vote margin~ President William Mckinley signed the treaty Feb 10, 1899.
1904- the New York Police Department, New York City, appointed the first two motorcycle police officers, assigned to the police headquarters in the Bronx and Manhattan. Respectively there were Anthony L. Howe and Eugene Case.
1905-- "The Gift of the Magi," a short story by William Sydney Porter, 43, was first published. Known by his pen name, O. Henry, Porter's writings were characterized by trick endings, making him a master of short story telling.
http://www.auburn.edu/~vestmon/Gift_of_the_Magi.html
1906 -First American awarded Nobel Peace Prize - President Theodore Roosevelt
1914-Birthday of Dorothy Lamour (Mary Leta Dorothy Slaton ) born New Orleans,LA.- U.S. singer-actor and wearer of a sarong in many of her movies. Sheis most renowned for her "road" films with Bob Hope and Bing Crosby and Hurricane (1937). One of the big questions was what held up the sarongs - she said muscle control had a lot to do with it. During the Second World War she auctioned two of her sarongs as part of fund-raising efforts that collected more than $2 million for the war effort. She was a native of New Orleans and never saw the South Pacific until she was 70 when she said it looked as pretty as the back lot of Paramount. Died Los Angeles, Ca. 22 September 1996
http://www.geocities.com/Hollywood/Hills/2440/lamour.html
http://www.canoe.ca/JamMoviesArtistsL/lamour_dorothy.html
http://us.imdb.com/name/nm0483787
1930-- Duke Ellington and His Orchestra record "Mood Indigo
1931- the first Nobel Peace Prize awarded to an American woman was awarded to Jane Addams, the pioneering social worker who founded Hull House, In Chicago, ILL, to serve the city's poor residents. She received the award jointly with Dr. Nicholas Murray Butler, president of Columbia University, for her leading role in the women's peace movement. She chaired the Woman's Peace Party in 1915, presided over the Women's International League for Peace and Freedom from 1919 to 1929 and helped to found the American Civil Liberties Union in 1920.
1932-Birthday of bass player Bob Cranshaw, Evanston, Il
http://shopping.yahoo.com/shop?d=product&id=1927028789&
clink=dmmu.artist&a=b
1938-Filming finally begins on Gone with the Wind after years of delay. Producer David O. Selznick had not yet cast an actress to play the leading role of Scarlett O'Hara, so the first day's shooting was of the burning of Atlanta, which didn't require close footage of Scarlett.
1938- Pearl S.Buck becomes the first woman to win the Nobel Prize for Literature.
http://www.nobel.se/literature/laureates/1938/buck-bio.html
http://www.pearl-s-buck.org/psbi/PearlSBuck/about.asp
1941 -Jimmy Dorsey Bank records "Tangerine." Decca 4123
1941-4,000 Japanese troops land on the Philippine Islands, while Japanese aircraft sink the British warships Prince of Wales and Repulse. Guam, an American-controlled territory, was also seized. British Prime Minister Winston Churchill finally exclaims, "We have lost control of the sea." The attack on Pearl Harbor was only one step in a larger plan to dominate the Pacific, which entailed knocking out first American, then British, naval opposition. Japanese bombing raids on Guam, Midway Island, and Wake Island followed the attack on the American fleet anchored at Pearl Harbor. American airfields there were destroyed, as were Clark and Iba airfields in the Philippines, wiping out more than half of the United States' aircraft dedicated to the Far East. These bombing raids were followed up, on December 10, by 2,000 Japanese troops that landed on the Philippine island of Luzon in the north, and another 2,000 that landed at Vigan on the western coast. And in Guam, 700 Japanese Special Naval Landing Forces invaded and occupied the American-controlled military outpost of Guam after only a 25-minute military engagement, resulting in the capture of 500 Americans soldiers. The United States was not alone in its struggle for the Pacific. Great Britain had also declared war on the Empire of Japan on December 8. The next day, Japan occupied the capital of Thailand and then landed in the Malay Peninsula, which could not be repulsed by the outmatched Australian and Indian troops. Britain responded by dispatching Force Z, their Royal Navy unit dedicated to supporting Singapore, when Japanese bombers spotted Z's battleship, the Prince of Wales, and its sister ship, the Repulse, sailing for Kuantan on the eastern coast of the Malay Peninsula, on the erroneous belief that the Japanese had just put troops ashore there. The bombers rained down torpedo bombs on the British warships, sinking them and killing 840 men. "In all the war, I have never received a more direct shock," Churchill lamented. And the Japanese were far from finished: The humiliation of the United States in the Philippines and a more extensive occupation of Indochina and the South Pacific were still to come.
1948 -- United Nations passes Universal Declaration of Human Rights.
http://www.un.org/Overview/rights.html
1949--Fats Domino recorded his first tracks for Imperial Records. One of those songs was called "The Fat Man", which later became his nickname.
1950- Dr. Ralph Johnson Bunche became the first African-American awarded the Nobel Peace Prize. Bunche was awarded the prize for his efforts in mediation between Israel and neighboring Arab states in 1949.
1953 - With an investment of $7,600, Hugh Hefner published the first "Playboy" magazine. There is no date printed on the first issue -- now a collector's item. The reason, according to Hef, is that he doubted anyone would expect a second issue to be printed. Included in this first issue: A classic, nude, calendar photo of actress Marilyn Monroe.
1953 - Harry Belafonte debuted on Broadway in "Almanac" at the Imperial Theatre. Critics hailed Belafonte's performance as "electrifyingly sincere." Also starring in the show: Hermione Gingold, Billy DeWolfe, Polly Bergen and Orson Bean.
1955—Top Hits
Sixteen Tons - Tennessee Ernie Ford
Memories are Made of This - Dean Martin
Nuttin' for Christmas - Barry Gordon
Love, Love, Love - Webb Pierce
1955 - "The Big Surprise" on NBC-TV awarded the largest amount of money given away on television. Mrs. Ethel Park Richardson of Los Angeles, CA may have needed an armored truck to carry away her $100,000 in cash.
1963—Top Hits
Dominique - The Singing Nun
Everybody - Tommy Roe
Louie Louie - The Kingsmen
Love's Gonna Live Here - Buck Owens
1963-- Donny Osmond makes his debut with the Osmonds on NBC's The Andy Williams Show.
1964 - Rev. Martin Luther King became a recipient of the Nobel Prize for Peace. He was the youngest person to have earned the award.
1965 -- Bill Graham holds second benefit for SF Mime Troupe, at Fillmore (first time there) Fillmore and Geary — 3,500 turn out. Warlocks become "The Grateful Dead," and debut with the new name at the Fillmore Auditorium for the second San Francisco Mime Troupe Appeal Party. The Jefferson Airplane, The Great Society, the John Handy Quintet, the Mystery Trend, and Sam Thomas also appeared.
1966 - The Beach Boys made a one-week stop at the top of the "Billboard" Hot 100 as "Good Vibrations" made it to #1. It was the third #1 hit the group scored. The others were "I Get Around" and "Help Me, Rhonda".
1966-Brian Wilson's masterpiece, "Good Vibrations" becomes The Beach Boys' third Billboard number one hit. At a cost of $16,000, it was the most expensive single ever produced in music history up to that time.
1967-A previously unrecorded group called The Steve Miller Blues Band signs with Capitol Records for an unheard of $750,000. Capitol persuades the group to drop the "Blues" from its name.
1967 - Otis Redding and four members of the Bar-Kays (Otis' backup group) were killed in the crash of a private plane near Madison, Wisconsin. Redding was 26 years old. His signature song, "(Sittin' On) The Dock of the Bay" was recorded three days before his death. It was #1 for four weeks beginning February 10, 1968. Redding was inducted into the Rock and Roll Hall of Fame in 1989. The Bar-Kays biggest hit was in July, 1967: "Soul Finger". James Alexander, bass player for the group, was not on the plane. Ben Cauley, trumpet player, survived the crash. The group played for a time with various new members.
1969-"Suspicious Minds" becomes Elvis Presley's 48th Gold Record. At last count, he had 53.
1970-The defense opens its case in the murder trial of Lt. William Calley. Charged with six specifications of premeditated murder, Calley was a platoon leader in Charlie Company, 1st Battalion, 20th Infantry, 11th Infantry Brigade (Light) of the 23rd (America) Division. He was tried because of his leadership role in the My Lai massacres. On March 16, 1968, Calley led his troops to murder innocent Vietnamese civilians living in a cluster of hamlets located in Son Tinh District in Quang Ngai Province in the northern coastal lowlands. Citing "superior's orders," Defense Attorney George Lattimer contended that Capt. Ernest Medina, Calley's company commander, told his men that they were finally going to fight the enemy. He reportedly ordered "every living thing" killed. Lattimer also cited poor training of the platoon, the rage of the men who had seen their buddies killed, and the expectation of fierce resistance as additional factors contributing to the incident. The lawyer also charged that higher commanders on the ground and in the air observed the episode but did nothing. Despite Lattimer's argument, Calley was found guilty of murdering 22 civilians and sentenced to life imprisonment. His sentence was reduced to 20 years by the Court of Military Appeals and further reduced to 10 years by the Secretary of the Army. Proclaimed a "scapegoat" by much of the public, Calley was paroled by President Richard Nixon in 1974, after serving about a third of his 10-year sentence.
1971—Top Hits
Family Affair - Sly & The Family Stone
Have You Seen Her - Chi-Lites
Got to Be There - Michael Jackson
Kiss an Angel Good Mornin' - Charley Pride
1971 - William H. Rehnquist was confirmed by the Senate, 68-26, as U.S. Supreme Court Justice. He replaced Justice John Harlan who resigned in September 1971. Rehnquist joined the Court on January 7, 1972, the same day as Justice Lewis F. Powell Jr.
1971- In one of the worst deals ever made, the Mets trade Nolan Ryan and three prospects to the Angels for six time all-star third baseman Jim Fergosi. The fireballer from Texas will set the all-time strike out record (5,714) and will become a member of the Hall of Fame while Fergosi will provide little help for New York.
1972 - The longest non-scoring pass in NFL history was made as Jim Hart of the St. Louis Cardinals passed from his own one-yard-line to Bobby Moore, known now as Ahmad Rashad, who was tackled on the Los Angeles Rams' one-yard-line. The pass officially went for 98 yards.
1974 -- Representative Wilbur D. Mills, Democrat from Arkansas, resigns as chairman of the Ways and Means Committee in the aftermath of the first truly public sex scandal in American politics.
http://waysandmeans.house.gov/legacy/portraits/
1899-2000/mills.htm
http://mullings.com/dr_05-10-00.htm
http://abcnews.go.com/sections/politics/DailyNews/
politics_condit010711.html
1975-"The Who by Numbers", which contains the hit single "Squeeze Box", earns the Who another Gold record.
1977 - In only his second year of riding, Steve Cauthen became the first jockey to win $6-million in a single season. Cauthen was dubbed 'The Six Million Dollar Man', and 'Stevie Wonder' by his admirers and was named 1977 Sportsman of the Year by "Sports Illustrated", the Associated Press, "ABC's Wide World of Sports" and "The Sporting News".
1979-- Kool and the Gang's "Ladies Night" is certified gold
1979—Top Hits
Babe - Styx
Still - Commodores
Please Don't Go - K.C. & The Sunshine Band
I Cheated Me Right Out of You - Moe Bandy
1982 - Heavyweight Michael Dokes knocked out Mike Weaver at 1:03 of the first round to win the WBA heavyweight title in Las Vegas.
1983--Paul McCartney and Michael Jackson started a six week run at #1 on the Billboard singles chart with "Say Say Say". It was Jackson's 10th chart topper, including solo and with The Jacksons, and was McCartney's 29th, including solo and with The Beatles.
1985 - The R.H. Donnelley Corporation announced plans to bring full color to its phone books, with red, blue and green ... along with the traditional Yellow Pages; and it wasn't long before ads printed in the Yellow Pages began sprouting up with red, blue and green accents (which cost more than the traditional, black-only print).
1987—Top Hits
Heaven is a Place on Earth - Belinda Carlisle
Faith - George Michael
Should've Known Better - Richard Marx
Somebody Lied - Ricky Van Shelton
1988 - Chicago's "Look Away" was the #1 single in the U.S. It was one of three top-ten hits from the "Chicago 19" album (the others were "I Don't Wanna Live Without Your Love" and "You're Not Alone").
1988--Bill Champlin's vocals helped Chicago attain their third and final number one single when "Look Away" hit the top of the Billboard chart. It was one of three Top Ten hits from the "Chicago 19" album, along with "I Don't Wanna Live Without Your Love" and "You're Not Alone".
1989 — Seattle wide receiver Steve Largent makes his NFL record 100th touchdown catch in the Seahawks' 24-17 win at Cincinnati.
1989 - Heavy snow fell across the northern and central mountains of Colorado, with 24 inches reported at Steamboat Springs. Six to twelve inches of snow fell in the Denver and Boulder area delaying plane flights and snarling traffic. Heavy snow also spread across the Central Plains into the Mississippi Valley. Winner SD received 11 inches of snow, and more than ten inches of snow was reported north of Sioux City IA.
1991 - The U.S. Supreme Court struck down New York's "Son of Sam Law" that forced criminals' profits for selling their stories to be seized and given to their victims. The High Court held that the New York law was inconsistent with the First Amendment to the U.S. Constitution.
1991 - Alan Freed, the disc jockey credited with giving 'Rock and Roll' its name, was posthumously awarded a star on the Hollywood Walk of Fame. (Freed died Jan 20, 1965.)
1992 - A slow-moving Nor'easter storm batters the northeast U.S. coast killing 19 people.
1993—Top Hits
Again- Janet Jackson
I'd Do Anything For Love (But I Won't Do That)- Meat Loaf
All That She Wants- Ace Of Base
Hero- Mariah Carey
Shoop- Salt-N-Pepa
1994 - Kenny G's "Miracles: The Holiday Album" was number one in the U.S. It became the best selling Christmas album in history, selling over 8 million albums as of 2000. The tracks: "Winter Wonderland", "White Christmas", "Have Yourself a Merry Little Christmas", "Silent Night", "Greensleeves", "Miracles", "Little Drummer Boy", "The Chanukah Song", "Silver Bells", "Away in a Manger" and "Brahms Lullaby".
1995-- Worst snowstorm in Buffalo history, 37.9" in 24 hours (Starting Dec 9 at 7 PM, breaks previous record of 25.3" in 1982). December 26-29, 2001,they get 80 inches of snow.
http://www.cybervox.org/archive/stormreports/
200111-200112/0052.html
1998- After 24 years and 1,071 appearances, Dennis Eckersley, 44, who has pitched in more major league games than any other player retires as an active player.
1998-Top Hits
I m Your Angel- R. Kelly
>Nobody s Supposed To Be Here- Deborah Cox
Lately- Divine
Doo Wop (That Thing)- Lauryn Hill


--------------------------------------------------------------

SuDoku
The object is to insert the numbers in the boxes to satisfy only one condition: each row, column and 3x3 box must contain the digits 1 through 9 exactly once. What could be simpler?
http://leasingnews.org/Soduku/soduko-main.htm
--------------------------------------------------------------

Daily Puzzle
How to play:
http://www.setgame.com/set/puzzle_frame.htm
Refresh for current date:
http://www.setgame.com/set/puzzle_frame.htm
--------------------------------------------------------------


http://www.gasbuddy.com/
http://www.gasbuddy.com/GB_Map_Gas_Prices.aspx
http://www.gasbuddy.com/GB_Mobile_Instructions.aspx
--------------------------------------------------------------

Weather
See USA map, click to specific area, no commercials
--------------------------------------------------------------

Traffic Live---
Real Time Traffic Information
You can save up to 20 different routes and check them out
with one click, or type in a new route to learn the traffic live.
--------------------------------