Wednesday, December 24, 2008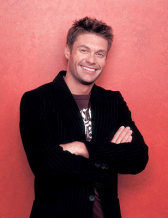 Headlines:
2001 Archives: Joe Woodley, CLP, becomes UAEL CEO
Holiday Message: "God bless us every one"
ELFA Graphs Show Leasing Industry in Trouble
Pentech Financial—Up-Date
Textron to exit Leasing/Finance Completely
Cartoon---CIT gets $2.33 Billion
GE Capital to Lay More Off First of Year
Marlin's Dan Dyer/George Pelose get Raises + stock
Bank of the West Leasing Going Strong
Cartoons—Christmas songs
Sales Make it Happen by Robert Teichman, CLP
"Sales Isn't Just for the Salesperson"
How to stop "Trigger Leads"/Blast Faxing
Classified ads---Help Wanted
Caterpillar to cut white-collar pay up to 50%
$1.6B went to bailed-out bank officials
$162 billion to banks, plus
Home sales in 2008 to be slowest in a decade
Fry's exec stole $65MM to pay gambling debts
Census Report by State
News Briefs---
You May have Missed---
Top Stories---
"Gimme that Wine"
Today's Top Event in History
This Day in American History
-----------------------------------------------------------------
(This ad is a "trade" for the writing of this column. Opinions
contained in the column are those of Mr. Scott Wheeler)
--------------------------------------------------------------

2001 Archives: Joe Woodley, CLP, becomes UAEL CEO
(This is appropriate as both Alison Pryor of the Eastern Association of Equipment Leasing takes an advisory position after serving for many years as executive director, and Joe Woodley, CLP, who has devoted many years as a volunteer for first then Western Association of Equipment Lessors than the United Association of Equipment Leasing that he came in and helped save as CEO and deserves the members deep thanks for his time, energy, when he could have been semi-retired, playing golf, and enjoying his family more.
Here is the early photo plus brief biography for those not familiar with Mr. Woodley: )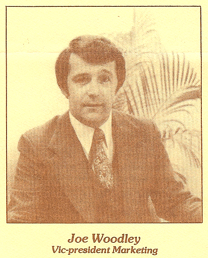 Vice-president Marketing
Colonial Pacific Leasing
(photo: CPL Volume 1, March 1981 Newsletter)
He was president of the United Association of Equipment Lessors in 1987, when it was the Western Association of Equipment Lessors
He is president of Westover Financial, Inc., San Clemente, CA (now Santa Ana, Ca.) He served as WAEL's 1985 Secretary/Treasurer and a member of the Executive Committee.
"Joe has been active in the leasing industry for 15 years, starting with a position with the Burroughs Corporation after his graduation from the University of Albuquerque, New Mexico. He was involved in private leasing in 1972 and 1975-77, spending the interim years with St. Paul Leasing. He was Vice President/Marketing at Colonial Pacific Leasing Company from 1977-84.
(His web site bio states he started Westover Financial in 1984.
http://www.westoverfinancial.com/woodley.html)
"Joe has been on the WAEL Board of Directors since 1982, and was Program Chairman for the Spring Conference in 1985. He served as Board Liaison to the Brokers Committee in 1983, and the Membership.
Archives, December 24, 2001:
Here is a memo printed in the December 24, 2001 news edition:
RE: Appointment of Joe Woodley, CLP as CEO
TO: Kit Menkin
FROM: President Chuck Brazier, CLP.
Vice-President Bob Fisher, CLP
Secretary-Treasurer Bette Kerhoulas, CLP
Immediate Past President Bob Rodi, CLP
2002 Secretary-Treasurer Elect Jim Coston
The UAEL Board of Director's selection of Joe Woodley, CLP is part of UAEL's continued thrust to provide its membership with the best possible leadership and is but one piece of a full revitalization of UAEL beginning during the end of 2000.
At the end of 2000, we empowered a search committee to find a Managing Director. Joanie Dalton stepped up and won the support of the committee as well as support of the Board of Director's. Now we have the opportunity to tap the experience of a long-time member and Past President in the newly appointed position of CEO to further develop not only the UAEL focus but also the staff.
Joe Woodley, CLP has the full support of the staff and the Board of Directors. The members who know him personally know he will do the job successfully. He will make a tremendous difference in 2002. Also, this will allow the Board of Directors more time to communicate with and be involved in the membership needs.
As incoming President, Bob Fisher, CLP said in Leasing News; "Challenges are met with action and not fear of the future." While he was not writing about this subject, his statement clearly explains the fundamentals of why we chose a person with such rich leasing experience as Joe Woodley, CLP.
During my tenure, we worked diligently to build a more stable UAEL foundation. Now, with Bob Fisher, CLP as President, Joe Woodley, CLP as Chief Executive Officer, Joanie Dalton as Chief Operating Officer and Bill Grohe as Director of Membership, the members will reap the rewards of the experience and history they each have to offer.
UAEL has been very successful offering the best education, the development of the CLP Program, and providing a forum where each member firm has the right to vote on issues. UAEL will continue this success because of the strong foundation that has been established which allows the Executive Committee and Board of Directors more time to develop new and exciting educational events, networking opportunities and ways for members to get involved. Remember, "It's All About Success: Education, Networking and Involvement".
--------------------------------------------------------------

"God bless us every one."
Merry Christmas
Happy Hanukkah
Celebrate Kwanzaa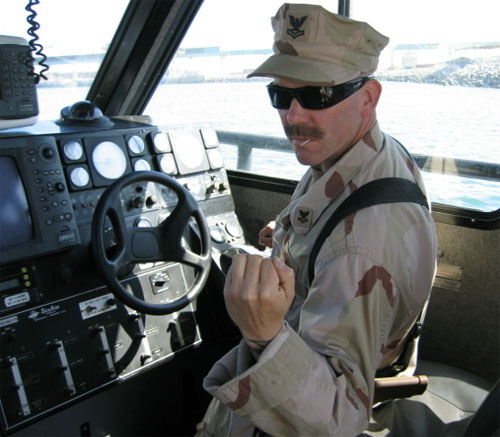 My son Dash, Riverene Unit, US Navy
He presently is in training for assignment to duty in Afghanistan that he volunteered. Right before Thanksgiving I printed some of his recent photographs. Many readers contacted me as they
know I am very proud of my son.
My Christmas messages is to share with you many of the mails Dash and I received.
Kit Menkin
(Note: These are not in any order except for when chronologically received.)
I don't know you personally, but I have to thank you for this newsletter today about your son! I appreciate so much what he is doing for our country!
beautiful recap of your son and his commitment to the armed services. . . very inspirational. Thank you for sharing with your readers - and please thank him for his heroism on our behalf.

I greatly enjoy your newsletter.

Happy Thanksgiving/Greg Williams/American Packaging Capital.
--
I read your comments in today's Leasing News regarding your son. First, you must be very proud. Second, you and your son are in my thoughts and prayers. I have the utmost respect for all our military personnel and the sacrifices they and their families make for our freedom. Knowing that your son is in harms way on the other side of the globe while we celebrate Thanksgiving with our families at home is a vivid reminder of what we owe to the military and their families.
Best regards to you and your family this Thanksgiving holiday.

John Enyart
President
Portfolio Financial Servicing Company
2121 SW Broadway, Suite 200
Portland, OR 97201
Office (503) 721-3234
Mobile (503) 819-2725
jenyart@pfsc.com
--
This may be the first time I have sent you anything directly but I wanted to thank you and through you your son Dash for the sacrifices he and your family are making for all of us.
I enlisted in 1969 and served as an army officer in Vietnam but I doubt that I would have done so without the draft hanging over me.
The great young men and women who serve us today do it purely from love or country and sense of duty.
My best to Dash and my hopes for his swift and safe return to his family.
And thanks to the Menkin family for producing such a fine man. You all have a lot to be proud of.
Larry Butler
Lawrence J. Butler
Chairman & CEO
Butler Capital Corporation
PO Box 677
Hunt Valley, MD 21030-0677
410-771-9600 (Voice) / 443-589-2162 (Fax)
lbutler@butlercapital.com
---
Odd that you had a piece about Dash today as I was thinking this AM if he was still in the Navy and how he was doing. I remember my US Marine service and how this time of the year was especially lonely. Give him my best. Rob Day
---
Great write up about your son Dash. I know it must be agony to not have him with you at the holidays. Only a parent knows how attached you can become to your son (or daughter). Our son, Doug (and only child) is the light of our lives. He is 22 now and thank God still lives at home even commuted to get his BS degree! Every day, knowing he at home is beyond great. Jane, my wife and I know that these incredible days are numbered since he is looking to start his career, and his 3-year girl friend have some plans I think. Our truck's licenses are "dougdad" and "dougmom" and besides being a leasing agent/weekend motocross racer/veteran/husband, etc. the one thing I cherish the most is being Dad. I thought you might be like that too. All my best to your very brave, "mans man" son, you can definitely be proud.
Bruce Forinash, Leasing Agent
Investment Leasing Co.
brucef@investmentleasing.com
www.investmentleasing.com
800-400-5060 x101
858-451-0033 fax
--
Please thank your son for his service and may God Bless him.

Ross Guilford
MEI Financial Services
1701 S. Clematis Road
West Linn, OR. 97068
888-325-8100 office
503-742-0512 facsimile
503-784-9213 cell
ross1701@comcast.net or
rguilford@mei.com
--
God Bless your son.
Bryan L. Brooks
---
I have 2 boys and Regardless of the fact that he's tough as nails I can only imagine you can't wait until Dash is working out of harms way.

My best to you and your family.

Happy Thanksgiving!

Ed Castagna
---
People like Dash give me a lot of hope for the future.

We are lucky to have him on our side.

Happy Thanksgiving to you and your son!

Dale Kluga
Cobra Capital
---
Just read the article on your son. After two tours in Nam and 6 years of service I have the utmost respect for my fellow veterans. Please let him know that he will be on our prayer list at church in Fresno. Tell him thanks and that comes from an old Snake pilot back in the good old days....lol....

Have a Happy Thanksgiving Kit and may the Lord bless and protect you and your family always.

Rick Galtelli, CLP
Mountain Pacific Financial
559-476-5070
--
Great story Kit, We also send boxes to the troops. We are having two marines for dinner on Thanksgiving. Stephanie and our therapy dog "Sadie" visit the VA hospitals and cook for the wounded warriors each week. We do what we can even though we do not have children in the service we are thankful for those who serve. I was US Army - Germany. Jerry Mohr, Affiliated Financial Services. San Diego, CA
Gerald Mohr
My 21 year old daughter is in the process of enlisting in the Air Force. My husband (former Marine) and I are just getting over the complete surprise of that move, but now we are so proud of her! My 18 year old son is seriously considering the Army…They love this country and want to do what they can.
Thanks again for the letter, it brought tears to my eyes.
Many blessings to you and a very Happy Thanksgiving,
Catherine
Catherine A. Hawkins
Office Coordinator
820 A Street, Suite 560
Tacoma, WA 98402
253.573.9600 ext. 10
866.379.9700 (fax)
chawkins@radiance-capital.com
---
Thank you Kit. By the way, your piece on Dash is very, very moving. My father fought three wars for our country. May God bless you and your son. Have a Happy Thanksgiving!

Rob
Rob Lloyd
---
Please thank your son for his service and may God Bless him.

Ross Guilford
MEI Financial Services
1701 S. Clematis Road
West Linn, OR. 97068
888-325-8100 office
503-742-0512 facsimile
503-784-9213 cell
ross1701@comcast.net or
rguilford@mei.com
--
Thank you for sharing your personal thoughts regarding your son. It made me sit back and reflect about my relationship with my children. There is nothing stronger than the love you have for them. I wish him a safe tour and the rest of your family an ease that he will be fine.
Regards

Gary Silverhardt
President and CEO
Equilease Financial Services Inc.
50 Washington Street
South Norwalk, CT 06854
203-354-6006 (Direct)
203-354-3655 (Fax)
914-649-4018 (Cell)
203-354-3654 (Main) x203
gsilver@eqfsdirect.com
www.eqfsdirect.com
---
We all need to be Very Thankful ...Despite the current market challenges there are clearly many people far worse off then those who read "the news"...
Best Wishes to your Son and All Those Who Risk Their Lives Each and Everyday Serving to Protect our Freedoms...

Sometimes we all need to stop and take a look outside our own little worlds to appreciate what we do have and not want we don't.
Joel Dobrin
----
Long time reader, 1st time responder!
But I'm not responding regarding your fantastic Newsletter, but more importantly, about your son Dash.
I want you and him to know how thankful my family is for his service to our country. There is no greater sacrifice than that of self and our military personnel put it on the line every day.
Please wish him well and I promise you and Dash this: He will be in our prayers (by name) now that we are aware of his service.
May God hold him up on his right righteous hand and give him great favor. May He summon protective Angels around him and return him safely.
All The Best!
Don A. Marchant
Vice President Human Resources
First Pacific Funding, Inc.
Click here for $20 down!* $99 for the first six months!*
1-866-926-5575 x 202 Office
1-615-895-2228 x 202 Local
1-888-815-2733 Fax
donm@firstpacificfunding.com
www.firstpacificfunding.com
---
Wow – fifth tour huh? I remember when he enlisted.
Tex Williamson
---
Good morning!

Just wanted to take a minute to say "hi" & wish you a Happy Thanksgiving. Hope you enjoy your long weekend and do want to remind you to take the time off, rest & enjoy being with your family.
As entrepreneurs, it's easy to get tunnel vision on achieving your goals, but don't forget one of the reasons you're an entrepreneur: To have time to enjoy the most important things in life!
Charles Freeland, CEO
Smart Finance Options, Inc.
Guadalajara, Mexico Office
U.S. Phone 512.807.8159 Fax 888.547.7993
Member: D&B - BBB - NAELB
Web Sites:
http://www.smartfinanceoptions.com and
http://www.commercialfinanceoptions.com
---
Happy Thanksgiving to all! Good luck to your son and all our sons and daughters.
Donna L. Spiegel
Credit Manager
PENTAX Medical Company
A Division of PENTAX of America, Inc.
102 Chestnut Ridge Road
Montvale, NJ 07645
800-328-0713, ext. 2025 FAX 201-799-404
--
I am a recent subscriber of your newsletter. Thank you for all you do in terms of reporting the news of our industry and for occasionally showing your heart and soul through your words and stories. From reminding us all to hang in there, to sharing your thanks for your son and his important (and dangerous) work, I say "Thanks" to you. I appreciate your words and wisdom.
Fred Kuhnen
National Sales Manager
Phone: 952-516-7337 or 888-705-0520
Fax: 952-516-7321
--
Best wishes to you and "DASH"
beeleesw@swbell.net
--
Thanks for sharing this heartwarming story about your son. Business can be very cold when we forget that inside we are all the same…all striving to provide, support, and connect with those we love. I wish you, your son, and family all the best this T-day.
I have never contacted you…but I wanted to thank you for the work that you do in compiling Leasing News. It's of critical help for me nearly everyday. Looking fwd to meeting at a conference soon and until next…
Marcus
Marcus Simpson | President
Associated Capital, Inc
280 Madison Ave, Suite #912
New York, NY 10016
P 866.369.9039 x101
D 917.254.4901
F 800.707.8861
marcus@associatedcapital.com
www.associatedcapital.com
--
your message this morning regarding giving thanks was greatly appreciated.

I give thanks everyday for people like your son who shoulder the burden of this country by protecting our freedom.
Enjoy your holiday.
Dan
Daniel J. Feeney
President
North Star Leasing
Celebrating 30 YEARS of Equipment Financing!!
www.northstarleasing.com
802 862 6084 office
802 316 6090 cell
--
thanks for sharing; as a dad myself, I can only imagine the pride and yet fear you must have for your son.
Regards,
Brett L. Frevert, CPA
Managing Director
CFO Systems LLC
10842 Old Mill Road #1
Omaha NE 68154
---

I enjoyed reading about "Dash" and his service to our country. Please pass along how proud we are and how much respect we have for individuals like Dash and his compatriots serving with him.
On an aside, and with regard to Dash's comment about "most of his unit doesn't get letters or packages and they look forward to what I send to him" have you thought of starting a campaign soliciting goods (magazines, letters what ever you send him) from the leasing industry? You have the outlet (Leasing News) and I believe most in the industry would be quite generous in their donation. I know it would involve some time and labor however in comparison to what Dash and others are giving us….

Best regards,
Scott Fernandez
Senior Vice President
Yamazen Inc.
scottfernandez@yamazen.com
--------------------------------------------------------------

ELFA Graphs Show Leasing Industry in Trouble
by Christopher Menkin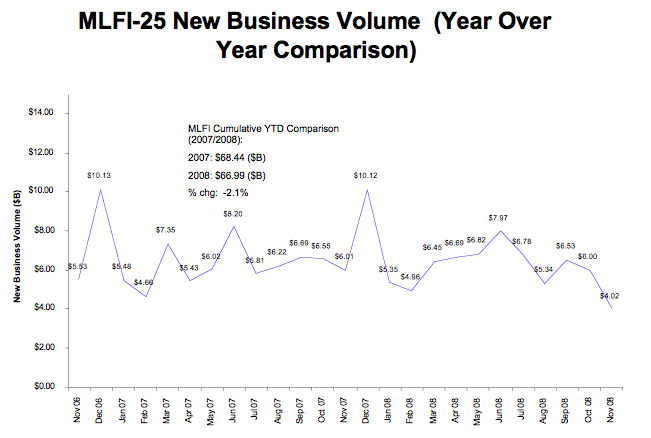 The Equipment Finance and Leasing Association (ELFA) so-called MLFI-25 November graphs demonstrate the down side of the equipment leasing industry as reported by 26 ELFA members.
The original report came from Reuters last Thursday, December 18, but the rest of the press received the story yesterday, Tuesday, December 23. The rest of the media copied this, including the
confusions regarding the downside in employment with the figure that ELFA noted was incorrect in previous reports, but notation not in the latest edition.
The graphs illustrate that new business for November decreased 33.1 percent when compared to the same period in 2007. More importantly month-to-month new business volume declined by 33.0 percent, from $6.0 billion to $4.0 billion. We're talking about some serious declines here. No wonder the banks and other financial institutions are scared.
It certainly doesn't say "Merry Christmas and Happy New Year!"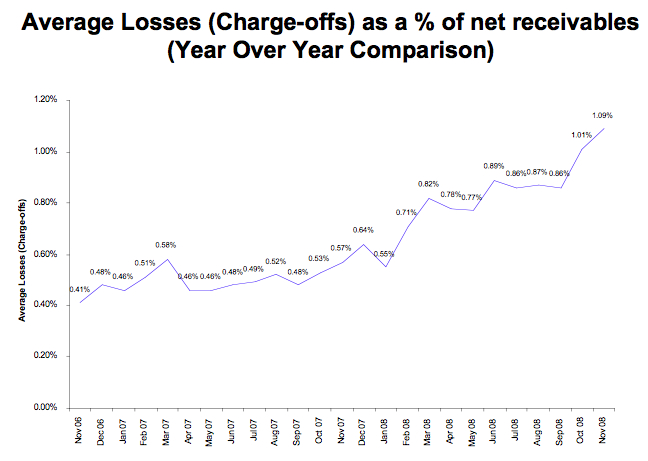 The average charges offs were up, not a good sign for November.
December may be worse.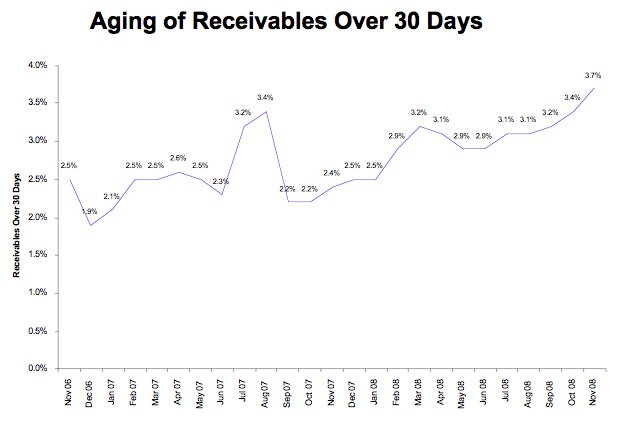 Receivables up, too.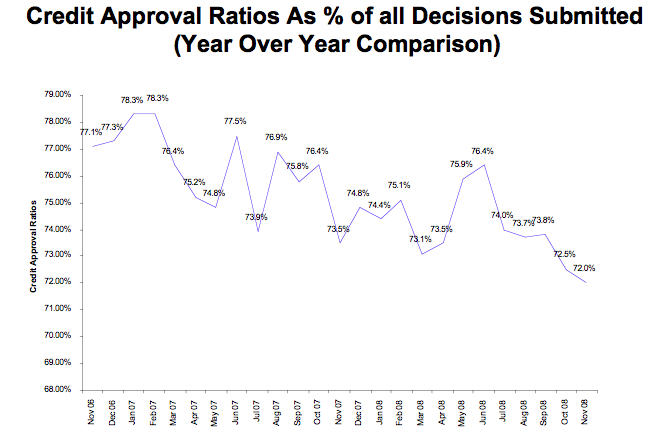 More serious in the nature of business was the credit approvals above.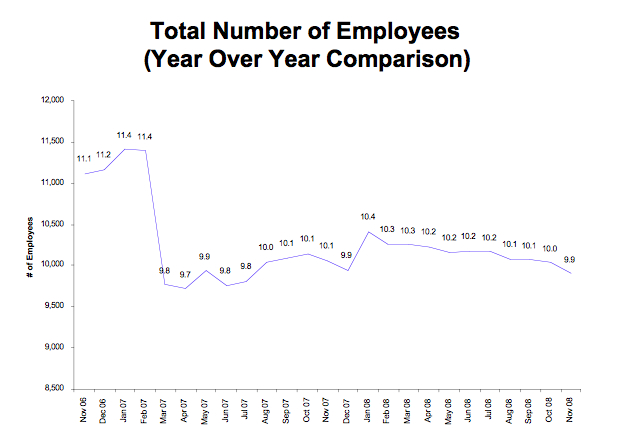 The employment chart left out the footnote the change in employee numbers when it was discovered realized one company was also reporting their "overseas" employees (March, 2007.) Other press
assumed there was a real drop in these figures. By the way, the still don't reflect the ZRG figures on leasing and finance employment in the United States: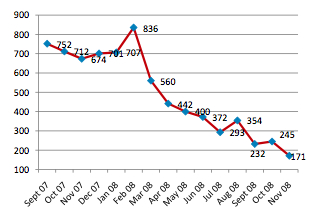 ELFA Contributors:
ADP Credit Corporation
Bank of America
Bank of the West
Canon Financial Services
Caterpillar Financial Services Corporation
CIT
Citicapital
De Lage Landen Financial Services
Fifth Third Bank
First American Equipment Finance
GreatAmerica
Hitachi Credit America
HP Financial Services
Irwin Financial
John Deere Credit Corporation
Key Equipment Finance
Marlin Leasing Corporation
National City Commercial Corp.
RBS Asset Finance
Regions Equipment Finance
Siemens Financial Services
US Bancorp
US Express Leasing
Verizon Capital Corp
Volvo Financial Services
Wells Fargo Equipment Finance
October 19 Reuters story on Survey:
http://www.reuters.com/article/rbssIndustryMaterialsUtilitiesNews/idUSN1817253920081218
Past MLFI Surveys:
http://www.leasingnews.org/Conscious-Top%20Stories/ELFA-Survey.htm
--------------------------------------------------------------

Up-Date

"Pentech has been forced to continue layoffs in non-essential areas. Senior management, managers, and key accounting, legal, HR, etc. are still working toward some form of recovery.
"Never a Merry Christmas when you have to lay-off hard working employees. This is killing Ben (Millerbis, CEO and Founder) – he has always been very employee oriented. Not only is the number of employees affected difficult, but, obviously, the timing could not have been worse."
Brad Brisbin
Vice President - Sales and Marketing
Office: 916.774.2723 - Cell: 916.768.2723
Pentech Financial Services, Inc.
Sales & Marketing Department
115 Washington Blvd. Suite 100
Roseville, CA 95678
www.pentechfinancial.com
--------------------------------------------------------------

Textron to exit Leasing/Finance Completely

October 17, 2008, Textron Inc. announced it is downsizing its commercial finance business to reflect "the sustained turmoil in world credit markets." Yesterday, Tuesday, they said it will be"... a complete exit of all commercial finance activity through a combination of orderly liquidation and selected sales, other than that portion of the business supporting the financing of customer purchases of Textron-manufactured products."
Full Press Release:
http://leasingnews.org/PDF/Textron_Dec08.pdf
--------------------------------------------------------------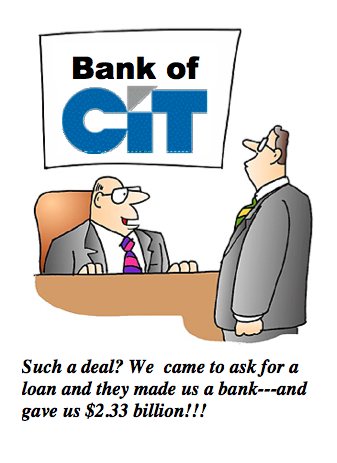 --------------------------------------------------------------

GE Capital to Lay More Off First of Year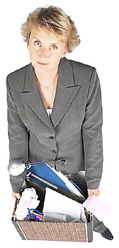 Prediction is the first of the year more layoffs as GE, especially GE Capital, as the largest leasing company in the world gets ready for the pink slips:
"Today, you will receive a notice about changes to GE Capital's layoff benefits that will take effect on January 1, 2009. Federal law(ERISA) requires the Company to notify all covered employees of any changes to their benefits plans, so all employees covered by GE Capital's Layoff Payment Plan (the "Plan") will be sent this notice from US Employee Services.
"This notice does not mean you have been affected by a layoff and does not require any action by you. However, as business conditions cause us to restructure, some employees will be affected. We want to be sure that everyone understands these changes and the comprehensive layoff package and assistance offered to employees whose positions are impacted by restructuring.
"The key change to the Plan is the addition of a new lump sum transition payment option for eligible employees who are notified on or after January 1, 2009 of a layoff or office closing that will affect them. These employees will receive a one-time transition payment equal to a number of weeks base salary contingent on the timely submission of a signed release of claims against the Company (releases are common practice in the marketplace). The schedule for these transition payments is as follows:
| | | | | | |
| --- | --- | --- | --- | --- | --- |
| "Employee Band | EB | SPB | LPB | PB | Other Salaried |
| Weeks of Base Salary | 14 | 10 | 8 | 6 | 6 |
"Another change to GE Capital layoff practices relates to notice periods for affected employees. In light of new IRS regulations, we will no longer offer paid, non-working notice to laid-off employees. In most cases, at least 30 days of working notice, where employees are required to perform their jobs and transition their work, will be provided.
"GE Capital's layoff benefits remain very competitive in the marketplace. Our benefits continue to include support such as benefit continuation, outplacement assistance, Employee Assistance Programs and tuition reimbursement.
"If you have any questions about these changes, please discuss them with your local HR manager. You can also read more about our complete package of benefits in your employee handbook which can be found online. at ___ or you can request a hard copy of the handbook by calling 1-800-XXXX, option 3. Be sure to review the "Update to Your Benefits Handbook – Job Loss Benefits" you received on this subject for recent changes."
--------------------------------------------------------------

Marlin's Dan Dyer/George Pelose get Raises + stock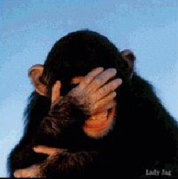 SEC Filing:
"On December 15, 2008, the Compensation Committee of the Board of Directors of Marlin Business Services Corp. approved increases in the base salaries of Daniel P. Dyer, Chairman, President and Chief Executive Officer, and George D. Pelose, Chief Operating Officer, General Counsel and Secretary, which were made retroactive to October 1, 2008.
"The base salary for Mr. Dyer was increased from $320,000 to $390,000, and the base salary for Mr. Pelose was increased from $295,000 to $325,000.
"On December 15, 2008, the Compensation Committee also granted 40,000 shares of restricted common stock to Mr. Dyer, and 50,000 shares of restricted common stock to Mr. Pelose, and approved the grant of 20,000 shares of restricted common stock to Mr. Dyer on January 2, 2009. The restricted common stock vests on the third anniversary of the date of grant if the executive is employed on such date. "
SEC filing:
http://leasingnews.org/PDF/Marlin_NASDAQ_SEC_Filing.pdf
(This ad is a "trade" for the writing of this column. Opinions
contained in the column are those of Mr. Terry Winders, CLP)
--------------------------------------------------------------

Bank of the West Leasing Going Strong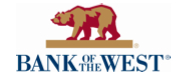 Jerry Newell, CLP, Executive Vice President of Bank of the West Equipment, states all the Bank of the West finance and leasing divisions are going strong with business up 20% from the previous year and delinquencies below the MLFI-25 average range.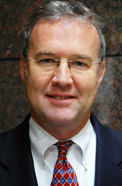 Jerry Newell, CLP
"In our most recent risk evaluation, looking at geography, industries and sources, we have decided to get out of truck leasing and financing," he said. "We will consider these transactions for existing bank customers, but with a portfolio concentration of 14 1/2% in trucking, we don't want to exceed that in this economy. We have also scaled back on our syndicated lease purchases."
Bank of the West's Equipment Financing Division is approaching $3 billion in finance and lease equipment assets, operating with 195 employees. Trinity Vendor Finance has increased their market share, according to Newell, "As we have funds available and can service new accounts. All our divisions are performing very well."
While the "indirect" business is still open to high caliber relationships, their risk management group has decided to make some changes.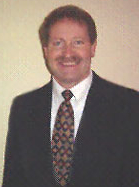 Steve Crane, CLP
"We have terminated four out of our 300+ indirect relationships," Steve Crane, CLP, Vice President & Indirect Marketing Manager, Bank of the West Leasing, said." In addition, a handful of indirect sources, four at this time, are being restricted to financial statement only submissions. We are seeking good business from new brokers that fit our parameters our volume and transaction requirements."
(This ad is a "trade" for the writing of this column. Opinions
contained in the column are those of Mr. Scott Wheeler)
--------------------------------------------------------------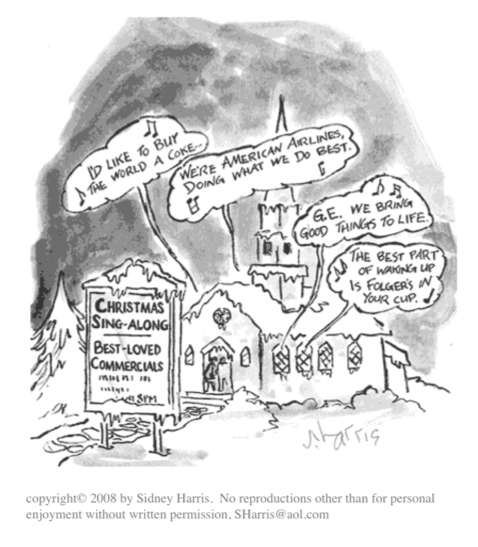 --------------------------------------------------------------

Sales Make it Happen
Sales Isn't Just for the Salesperson
by Robert Teichman, CLP
Finally, the equipment is verified, the deal is booked, the vendor and the salesperson are paid, and the documentation department closes the file. Now the customer will be the responsibility of the billing department for the rest of the lease. Right?
Wrong!
Success in the equipment leasing business depends on continuing to increase the number of transactions written. You can achieve that by writing many new deals, and constantly trying to find new customers, or you can reach the goal by developing and improving relationships you have already established.
Many salespeople in our business believe that equipment leasing is a "deal" business. It isn't. It is "relationship business." Studies have proved time and time again that it is far easier and less costly to sell to existing customers than to develop new ones.
But how do you maintain relationships when most companies buy equipment only occasionally? Certainly, you stay in close touch with your customer. You call your contact person often. You know when the company makes decisions on its capital budget and you contact them then. But did you know that your documentation officer can be your best friend? After all, it is usually the documentation person who is the last one to talk to your customer when the lease is booked.
Since some leases take considerable time to close, your customer may have decided to get some more equipment by then. During the last conversation when the lease closes, the documentation officer could ask if the customer is satisfied with the service, and could then ask if the customer has any additional equipment financing needs. You might be surprised to learn that more equipment is on its way.
Sometimes we lose sight of the fact that selling is not limited to the salesperson. Closing a deal requires the cooperation of Sales, Credit and Documentation. And while the salesperson acts as the Relationship Manager, the other members of the Production Team do their part to help retain the customer's good will and promote future business.
In a successful equipment leasing company, everybody sells.
Bob Teichman, CLP
Teichman Financial Training
"Education & training for leasing and financing personnel"
BoTei@aol.com
--------------------------------------------------------------

How to stop "Trigger Leads"/Blast Faxing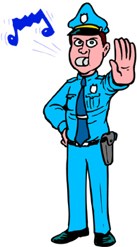 The best way to combat 'Trigger Leads' is to run credit reports, both consumer and commercial, under another name besides your leasing company.
Some credit reporting agencies may use your account name, so to be 100% safe, re-register under a personal name or company name not related to leasing or finance. It might be fun to file a fictitious name that might bring a humorous call.
While some funders may re-run the credit, it generally is at the time of funding to see if there are any serious credit changes.
Complaints Leasing News receives about company using Trigger Leads are Balboa Capital, CapNet,
and Direct Capital.
Blast Faxing is not in legal in most states. There are attorneys who make their living suing companies who use faxing to lists for advertising, saying they are approved for credit, finance, leasing.
County, Federal, and State Law Enforcement agencies also will investigate them. If you or a client receive one, just turn them in.
(Leasing News provides this ad "gratis" as a means
to help support the growth of Lease Police)
--------------------------------------------------------------

Leasing Industry Help Wanted
sales
Regional Sales Manager
Are you a sales professional with proven track record in the small ticket market?


VENDOR SALES SPECIALISTS
LEASING SALES PROFESSIONALS
Like selling vendor programs and large transactions?
Enjoy international financing programs?
Prefer the advantages of a commission only environment with the security of health and welfare benefits?
CLICK HERE to find out how to have fun again.
Settlement Specialist

Settlement Specialist
Brea, CA
Small ticket leasing company looking for someone to negotiate end lease settlements (renewals, FMV, etc.) and run the department. Report directly to the Director of Operations. Require 2+ yrs. experience minimum. Attractive Compensation $65k to $90k 1 st yr. + benefits.
Please email resume to:
employment@providencecapitalfunding.com or
Fax: 714-985-6255
Please see our Job Wanted section for possible new employees.
-------------------------------------------------------------

News Briefs----
Caterpillar to cut white-collar pay up to 50%, offer buyouts
http://www.usatoday.com/money/industries/manufacturing/2008-12-22-caterpillar-pay_N.htm
$1.6B went to bailed-out bank officials
http://www.usatoday.com/money/industries/banking/2008-12-21-bank-executives_N.htm
$162 billion to banks, plus
http://money.cnn.com/news/newsfeeds/articles/djf500/200812231648DOWJONESDJ
ONLINE000438_FORTUNE5.htm
Home sales in 2008 likely to be slowest in a decade
http://www.usatoday.com/money/economy/housing/2008-12-23-home-sales-nov_N.htm
Fry's exec stole $65MM to pay gambling debts
http://www.mercurynews.com/ci_11293319?IADID=Search-www.mercurynews.
com-www.mercurynews.com
More on gambling habit:
http://www.sfgate.com/cgi-bin/article.cgi?f=/c/a/2008/12/23/MNTN14U59F.DTL&tsp=1
Census Report by State
http://blogs.usatoday.com/ondeadline/2008/12/census-bureau-r.html
---------------------------------------------------------------


You May have Missed---
Netflix sees the future, and it's digital
http://www.sfgate.com/cgi-bin/article.cgi?f=/c/a/2008/12/23/BUR214QV6B.DTL
----------------------------------------------------------------

Top Stories
These are the ten top stories chosen by readers as being the most read:
http://www.leasingnews.org/archives/December%202008/12-22-08.htm#top10
Top Stories Collection:
http://www.leasingnews.org/Conscious-Top%20Stories/Ten_top_stories.htm
----------------------------------------------------------------


"Gimme that Wine"
Sparkling Wine--by Eric Asimov
http://events.nytimes.com/2008/12/24/dining/reviews/24wine.html?ref=dining
Sonoma's Sebastiani Vineyards sold to Foley Wine Group
http://www.bizjournals.com/sanfrancisco/stories/2008/12/22/daily14.html
Hard Times press Oregon Wine Industry
Demoted St-Emilion chateaux return to 2006 classification
http://www.decanter.com/news/274401.html
Crisis in French Wine Industry
http://www.wein-plus.com/magazine/+21.12.2008+Crisis+in+the+wine+industry_fn4918.html
Wine Prices by vintage
http://www.winezap.com
http://www.wine-searcher.com/
US/International Wine Events
http://www.localwineevents.com/
Winery Atlas
http://www.carterhouse.com/atlas
Leasing News Wine & Spirits Page
http://two.leasingnews.org/Recommendations/wnensprts.htm
The London International Vintners Exchange (Liv-ex) is an electronic exchange for fine wine.
http://www.liv-ex.com/
----------------------------------------------------------------

Today's Top Event in History
1969---Top Hits
Leaving on a Jet Plane - Peter, Paul & Mary
Someday We'll Be Together - Diana Ross & The Supremes
Down on the Corner/Fortunate Son - Creedence Clearwater Revival
(I'm So) Afraid of Losing You Again - Charley Pride
[headlines]
----------------------------------------------------------------

This Day in American History
. . But I heard him exclaim, ere he drove out of sight,
"Happy Christmas to all, and to all a good-night!"
Clement C. Moore, "A Visit from St. Nicholas"
http://memory.loc.gov/ammem/today/dec24.html
Christmas Eve, traditionally one present is exchanged in the evening in many Christian countries. Often all gift giving is done this evening with Church service the next day; however, in the United States, many of the Christian faith attend late evening or midnight mass. Easter is considered the major event, but the most popular of Christian observance is Christmas as a Feast of the Nativity, dating from the 4th century. Although Jesus' birth date is not known, the Western church selected December 25 for the feast, possible to counteract the non-Christian festivals of that approximate date. Many customs from non-Christian festivals ( Roman Saturnalia, Mithraic sun's birthday, Teutonic yule, Druidic and other winter solstice rites ) have been adopted as part of the Christmas celebration ( lights, mistletoe, holly and ivy, holiday tree, wassailing and gift-giving, for example ). Some Orthodox Churches celebrate Christmas on January 7th based on the "old calendar (Julian ). Theophany ( recognition of the divinity of Jesus) is observed on this date and also on January 6th , especially by the Eastern Orthodox Church, considered by history as the first organized Christian church.
http://ocf.org/OrthodoxPage/intro.html
http://www.oca.org/pages/orth_chri/Orthodox-Faith/Doctrine/Revelation.html
1784- the first Methodist bishop was Francis Asbury, who was appointed in 1784 by Thomas Coke, to whom the title really belonged. they were known as the joint bishops of the Church in North America. Bishop Asbury was elected by the first General Conference called the Christmas Conference, which met this date in 1984 in the Light Street church, Baltimore, MD.
1809- Christopher "Kit" Carson birthday. American frontiersman, solider, trapper, guide and Indian agent best known as Kit Carson. Born at Madison County, KY. My father Lawrence Menkin was writing the "Kit Carson" radio series, so when I was born, I received this name. My parents always called me "Kit."
1814 - The War of 1812 between America and Britain ended with the signing of the Treaty of Ghent.
1832- the first hospital and asylum of African-Americans founded by whites was chartered in Savannah, GA, as the Georgia Infirmary for the Relief and Protection of Aged and Afflicted Negroes. The organizational meeting was held at the Exchange on January 15, 1833, and the first president was Richard F. Williams.
1851 - A devastating fire at the Library of Congress in Washington, D.C., destroys about two-thirds of its 55,000 volumes, including most of Thomas Jefferson's personal library, sold to the institution in 1815.
1872 Chicago, IL hit all-time low of 23 below zero. Minneapolis dropped to 38 below zero and then rose only to -17.
1889 - Daniel Stover and William Hance of Freeport, Illinois, were up late assembling bicycles for their children when they patented the back pedal brake. Later their invention t would be known as the safety brake, becoming a standard feature on most bikes. Today, there are 18 gears on a bike, and we need two hands brake instead of just pedaling backwards with our feet.
1948-The Perry Como Show premiered on TV. Singer Perry Como hosted "The Chesterfield Supper Club" when it came to TV from radio. Also featured were the Mitchell Ayres Orchestra and the Fontane Sisters. The show as retiled "the Perry Como Show" during 1955-59 and then "The Kraft Music Hall" during 1959-63. The Ray Charles Singers and the Louis DaPron Danders were featured. Como's theme song was "Dream Along with Me."
1905--Birthday of Howard Hughes, the manufacturing magnate, Hollywood mogul, and record-setting aviator. Born in Houston, Hughes entered the business world at age seventeen, taking the reigns of his family's Texas-based tool company after his father passed away. Movie producer who spent his latter years as a recluse, after taking pain relieving drugs from an airplane crash. Born at Houston, TX, he died in an airplane en route from Acapulco, Mexico to Houston, April 5, 1976.
1893-- Henry Ford completes his 1st useful gas motor.
1924- rhythm-and-blues singer Lee Dorsey was born in New Orleans. His hits in the 1960's, most of them produced by Allen Toussaint, included "Ya Ya," "Working in the Coal Mine" and "Ride Your Pony." Dorsey died in 1986.
1927-Brithday of Mary Higgins Clark, best-selling U.S. author of suspense novels. Her daughter also writes mystery novels. Originally a short story writer and crafter of radio scripts, she began a string of best selling suspense novels with Where Are the Children? (1975). Her slick style coupled with intricate plots carried through a dozen books such as A Stranger is Watching (1978), The Cradle Will Fall (1980), Loves Music, Loves to Dance (1991), Let Me Call You Sweetheart (1995), and Moonlight Becomes You (1996).
1941- Lionel Hampton cuts first big band session for Decca records.
1942 -New York City had 26 inches of snow in 24 hours with up to 32 inches in the suburbs. The snowstorm killed 27, cost $8 million and brought the city to a standstill.
1943 - President Roosevelt appointed Gen. Dwight D. Eisenhower supreme commander of Allied forces as part of Operation Overlord. Almost everyone had believed the position would go to American Chief of Staff George C. Marshall.
1944 - The German Ardennes offensive is exhausted by the end of the day. The furthest advance has been achieved by elements of the German 5th Panzer Army. The 2nd Panzer Division has reached the outskirts of Dinant with the 116th Panzer Division on the right flank near Hotten and the Panzer Lehr Division on the left flank to the west of St. Hubert. American forces in Bastogne continue to resist; some 260 Allied transports drop supplies to the defenders. Allied fighter-bombers fly over 600 sorties in the Ardennes.
1944--BIDDLE, MELVIN E. Medal of Honor
Rank and organization: Private First Class, U.S. Army, Company B, 517th Parachute Infantry Regiment. Place and date: Near Soy, Belgium, 23-24 December 1944. Entered service at: Anderson, Ind. Birth: Daleville, Ind. G.O. No.. 95, 30 October 1945. Citation: He displayed conspicuous gallantry and intrepidity in action against the enemy near Soy, Belgium, on 23 and 24 December 1944. Serving as lead scout during an attack to relieve the enemy-encircled town of Hotton, he aggressively penetrated a densely wooded area, advanced 400 yards until he came within range of intense enemy rifle fire, and within 20 yards of enemy positions killed 3 snipers with unerring marksmanship. Courageously continuing his advance an additional 200 yards, he discovered a hostile machinegun position and dispatched its 2 occupants. He then located the approximate position of a well-concealed enemy machinegun nest, and crawling forward threw hand grenades which killed two Germans and fatally wounded a third. After signaling his company to advance, he entered a determined line of enemy defense, coolly and deliberately shifted his position, and shot 3 more enemy soldiers. Undaunted by enemy fire, he crawled within 20 yards of a machinegun nest, tossed his last hand grenade into the position, and after the explosion charged the emplacement firing his rifle. When night fell, he scouted enemy positions alone for several hours and returned with valuable information which enabled our attacking infantry and armor to knock out 2 enemy tanks. At daybreak he again led the advance and, when flanking elements were pinned down by enemy fire, without hesitation made his way toward a hostile machinegun position and from a distance of 50 yards killed the crew and 2 supporting riflemen. The remainder of the enemy, finding themselves without automatic weapon support, fled panic stricken. Pfc. Biddle's intrepid courage and superb daring during his 20-hour action enabled his battalion to break the enemy grasp on Hotton with a minimum of casualties.
1944--*CASTLE, FREDERICK W. (Air Mission) Medal of Honor
Rank and organization: Brigadier General. Assistant Commander, 4th Bomber Wing, U.S. Army Air Corps. Place and date: Germany, 24 December 1944. Entered service at: Mountain Lake, N.J. Born: 14 October 1908, Manila P.I. G.O. No. 22, 28 February 1947. Citation: He was air commander and leader of more than 2,000 heavy bombers in a strike against German airfields on 24 December 1944. En route to the target, the failure of 1 engine forced him to relinquish his place at the head of the formation. In order not to endanger friendly troops on the ground below, he refused to jettison his bombs to gain speed maneuverability. His lagging, unescorted aircraft became the target of numerous enemy fighters which ripped the left wing with cannon shells. set the oxygen system afire, and wounded 2 members of the crew. Repeated attacks started fires in 2 engines, leaving the Flying Fortress in imminent danger of exploding. Realizing the hopelessness of the situation, the bail-out order was given. Without regard for his personal safety he gallantly remained alone at the controls to afford all other crewmembers an opportunity to escape. Still another attack exploded gasoline tanks in the right wing, and the bomber plunged earthward. carrying Gen. Castle to his death. His intrepidity and willing sacrifice of his life to save members of the crew were in keeping with the highest traditions of the military service.
1944--*KEFURT, GUS Medal of Honor
Rank and organization: Staff Sergeant, U.S. Army, Company K, 15th Infantry, 3d Infantry Division. Place and date: Near Bennwihr, France, 23-24 December 1944. Entered service at: Youngstown, Ohio. Birth: Greenville, Pa. Citation: He distinguished himself by conspicuous gallantry and intrepidity above and beyond the call of duty on 23 and 24 December 1944, near Bennwihr, France. Early in the attack S/Sgt. Kefurt jumped through an opening in a wall to be confronted by about 15 Germans. Although outnumbered he opened fire, killing 10 and capturing the others. During a seesaw battle which developed he effectively adjusted artillery fire on an enemy tank close to his position although exposed to small arms fire. When night fell he maintained a 3-man outpost in the center of the town in the middle of the German positions and successfully fought off several hostile patrols attempting to penetrate our lines. Assuming command of his platoon the following morning he led it in hand-to-hand fighting through the town until blocked by a tank. Using rifle grenades he forced surrender of its crew and some supporting infantry. He then continued his attack from house to house against heavy machinegun and rifle fire. Advancing against a strongpoint that was holding up the company, his platoon was subjected to a strong counterattack and infiltration to its rear. Suffering heavy casualties in their exposed position the men remained there due to S/Sgt. Kefurt's personal example of bravery, determination and leadership. He constantly exposed himself to fire by going from man to man to direct fire. During this time he killed approximately 15 of the enemy at close range. Although severely wounded in the leg he refused first aid and immediately resumed fighting. When the forces to his rear were pushed back 3 hours later, he refused to be evacuated, but, during several more counterattacks moved painfully about under intense small arms and mortar fire, stiffening the resistance of his platoon by encouraging individual men and by his own fire until he was killed. As a result of S/Sgt. Kefurt's gallantry the position was maintained.
1944- Henry Vestine, guitarist for the blues-rock band Canned Heat, was born in Washington, D-C. Vestine joined Canned Heat in 1966 after playing with the Mothers of Invention. "On the Road Again" in 1968 and "Going Up the Country" in 1969 were Canned Heat's two biggest hits. Vestine left Canned Heat in mid-1969 to form a new band but returned the following year after the death of group member Al Wilson. Vestine departed Canned Heat for good in 1975. He died a couple of months ago in Paris.
1945---Top Hits
It Might as Well Be Spring - The Sammy Kaye Orchestra (vocal: Billy Williams)
White Christmas - Bing Crosby
It's Been a Long, Long Time - The Harry James Orchestra (vocal: Kitty Kallen) Silver Dew on the Blue Grass Tonight - Bob Wills
1946 - Jimmy Buffett Birthday http://www.buffettnews.com/
1948- "The Perry Como Show" premiers on TV. Singer Perry Como hosted " The Chesterfield Supper Club:" when it came to TV from radio. Also featured were the Mitchell Ayres Orchestra and the Fontane Sisters. When the show moved from NBC to CBS in 1950, announcer Frank Gallop was added. In 1955, Como moved back to NBC, and the show was retiled, " The Perry Como Show" during the 1955-59 and then " The Kraft Music Hall" during 1959-63. The Ray Charles Singers and the Louis DaPron Danvers were featured. Como's theme song was "Dream Along with Me."
1948--The first solar heated house occupied. The experiments were sponsored by Amelia Peabody, house designed by Eleanor Raymond, and the heating system developed by Dr. Maria Telkes. It was cheap and effective and promptly ignored by industry.
1950 - In a major feat of naval arms, the U.S. amphibious fleet, Task Force 90, commanded by Rear Admiral James H. Doyle, completed evacuation of X Corps from Hungnam. Supported by the Seventh Fleet, commanded by Vice Admiral Arthur D. Struble aboard the battleship USS Missouri, TF 90 evacuated 105,000 U.S. and ROK Marines and soldiers, 17,500 vehicles, 350,000 tons of cargo and 91,000 Korean civilians in just over 190 ships. This enormously complex operation has been termed "Inchon in Reverse."
1950 - In a daring helicopter rescue, the U.S. Air Force's 33rd Air Rescue Squadron snatched 35 U.S. and ROK soldiers from behind enemy lines.
1950- the Cleveland Browns defeated the Los Angeles Rams, 30-28, to win the NFL championship. The Browns claimed the title in the first year in the league after the demise of the All-American Football Conference. the Rams, incidentally, had been the Cleveland Rams before they left for the West Coast after the 9145 season.
1953---Top Hits
Ebb Tide - The Frank Chacksfield Orchestra
White Christmas - Bing Crosby
Ricochet - Teresa Brewer
Let Me Be the One - Hank Locklin
1953 - Dragnet, starring Jack Webb as Detective Joe Friday, became the first network television show to have a sponsor, Fatima cigarettes.
1954--Singer Johnny Ace accidentally killed himself while playing Russian Roulette backstage at a Houston concert on Christmas Eve. Ace was well known for singing and playing piano with such Blues legends as Bobby Bland and B.B. King. He later signed with Duke Records and had a string of R&B hits, including "My Song", "Saving My Love", "Please Forgive Me", "Cross My Heart" and "The Clock", along with two more hits after his death, "Pledging My Love" and "Anymore". Cashbox Magazine had named Johnny Ace as its Most Promising New Artist earlier in the month.
1955 - The Lennon Sisters debuted as "The Lawrence Welk Show"'s featured singers on ABC. In just a month they became regulars and remained on the show until 1968.
1959-The Philadelphia Orphan's Court gives Chubby Checker a raise in his weekly allowance from $150 to $200. The 19 year old singer (who's real name is Ernest Evans) has already put three songs, "The Class", "The Twist" and "The Hucklebuck" in the US Top Forty.
1960-The Philadelphia Orphan's Court raises Chubby Checker's weekly allowance from $150 to $200. The 19 year old singer (born Ernest Evans) has already put three songs, "The Class," "The Twist" and "The Hucklebuck," in the pop Top Forty.
1961- the Tokens reached the top of the U-S charts with "The Lion Sleeps Tonight." An adaptation of a South African folk song, it first reached the best-seller lists in 1951 in a recording by the Weavers under the title "Winoweh" (WIN'-OH-WAY). Singer Robert John also had a hit with the song, again under the title "The Lion Sleeps Tonight," in 1971.
1961---Top Hits
The Lion Sleeps Tonight - The Tokens
Run to Him - Bobby Vee
The Twist - Chubby Checker
Walk on By - Leroy Van Dyke
1963 - New York's Idlewild Airport was renamed JFK Airport in honor of the murdered President Kennedy.
1963 - Memphis sets its all-time cold record with 13 below zero, two days after a heavy 14.3 inch snowstorm
1965-The Beatles earn yet another gold record for the album "Rubber Soul," just two-and-a-half weeks after its release. The record, which includes, "I've Just Seen A Face," "Norwegian Wood," "Girl," "Michelle," "In My Life" and "You Won't See Me," is seen by critics as a turning point in their career, marking their progression to a more serious brand of pop music.
1966--At a Christmas Eve taping session, Tommy James and The Shondells record "I Think We're Alone Now", which will go on to be the group's forth number one song in the US, selling over a million copies.
1967 -- New York Jets quarterback Joe Namath passes for 343 yards in a 42-32 win at San Diego to become the first player to throw for 4,000 yards in a season (4,007).
http://images.nfl.com/history/images/1224.jpg
1968 - After their release from North Korea, the crew of the United States Navy ship, "Pueblo", walked across the Bridge of No Return between North and South Korea. The "Pueblo's" captain, Commander Lloyd M. Bucher, and 82 of his crew were held for 11 months after their ship was seized by North Korea as a suspected American spy vessel.
1969---Top Hits
Leaving on a Jet Plane - Peter, Paul & Mary
Someday We'll Be Together - Diana Ross & The Supremes
Down on the Corner/Fortunate Son - Creedence Clearwater Revival
(I'm So) Afraid of Losing You Again - Charley Pride
1971-Actor/Singer Rick Martin, born Enrique Jose Martin, san Juan, Puerto Rico.
1975--"Hotel California",The Eagles' sixth album and their first with Joe Walsh, goes Platinum and begins an eight-week run at the top of the Billboard album chart. It had sold over 16 million copies at the end of 2004.
1977---Top Hits
How Deep is Your Love - Bee Gees
Blue Bayou - Linda Ronstadt
(Every Time I Turn Around) Back in Love Again - L.T.D.
Here You Come Again - Dolly Parton
1977 - The Bee Gees' How Deep is Your Love became Number 1 on the music charts, and stayed there for 3 weeks.
1977--Linda Ronstadt lived up to her nick-name of "Linda Photostat", by copying two more songs that had been hits for other artists. Both "Blue Bayou" (Roy Orbison in 1963) and "It's So Easy" (Buddy Holly in 1958) made it into Billboard's top five. Two other songs from the same "Simple Dreams" album, "Poor Poor Pitiful Me" and "Tumbling Dice" couldn't crack the top 30.
1981 - Reggie Jackson chose Christmas Eve to announce he was joining Gene Autry's California Angels for the 1982 season.
1983 -a massive cold outbreak occurred. About 100 low temperature records were broken. Chicago set a new all-time cold record with 25 below. Dayton, OH reached 13 below.
1985---Top
Say You, Say Me - Lionel Richie
Party All the Time - Eddie Murphy
Alive & Kicking - Simple Minds
The Chair - George Strait
1988 - Franklin, TN is hit with a violent F4 tornado killing 1 person and injuring 7. Damage was estimated at $8 million.
1989 - Fifty-seven cities in the south central and eastern U.S. reported record low temperatures for the date, including Elkins, WV, with a reading of 22 degrees below zero. Key West FL equaled their record for December with a morning low of 44 degrees. The high of just 45 degrees at Miami FL was an all-time record for that location. It smashed their previous record for the date by twenty degrees.
1990 -a total of 35 cities in the western U.S. reported record lows, 18 in Utah alone. Historic Farm in the Cache Valley reached -44, Roosevelt, UT reached 34 below, Milford, UT 33 below, Salt Lake City 7 below. Denver, CO concluded 85.5 hours at or below zero.
1992 - President George Bush pardoned Caspar Weinberger and five other Reagan aides involved in the Iran-Contra affair.
1989 - Fifty-seven cities in the south central and eastern U.S. reported record low temperatures for the date, including Elkins, WV, with a reading of 22 degrees below zero. Key West FL equaled their record for December with a morning low of 44 degrees. The high of just 45 degrees at Miami FL was an all-time record for that location. It smashed their previous record for the date by twenty degrees. 1989 - Fifty-seven cities in the south central and eastern U.S. reported record low temperatures for the date, including Elkins, WV, with a reading of 22 degrees below zero. Key West FL equaled their record for December with a morning low of 44 degrees. The high of just 45 degrees at Miami FL was an all-time record for that location. It smashed their previous record for the date by twenty degrees.
--------------------------------------------------------------

SuDoku
The object is to insert the numbers in the boxes to satisfy only one condition: each row, column and 3x3 box must contain the digits 1 through 9 exactly once. What could be simpler?
http://leasingnews.org/Soduku/soduko-main.htm
--------------------------------------------------------------

Daily Puzzle
How to play:
http://www.setgame.com/set/puzzle_frame.htm
Refresh for current date:
http://www.setgame.com/set/puzzle_frame.htm
--------------------------------------------------------------


http://www.gasbuddy.com/
http://www.gasbuddy.com/GB_Map_Gas_Prices.aspx
http://www.gasbuddy.com/GB_Mobile_Instructions.aspx
--------------------------------------------------------------

Weather
See USA map, click to specific area, no commercials
--------------------------------------------------------------

Traffic Live---
Real Time Traffic Information
You can save up to 20 different routes and check them out
with one click, or type in a new route to learn the traffic live.
--------------------------------