5 years experience with established vendor relationships. We offer great funding capacity for transactions $10k to $10MM. Quail Company's established for over 30 years. Submit resume to: jrudin@quailcap.com
About the company: Quail Equipment Leasing 17 years in
business with the ability to develop specialized programs for
vendors and unique industries: $10K to $10MM.
Wednesday, December 9, 2009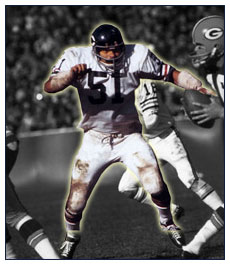 Headlines---
Alert: Déjà Vu---Jean-Francois Vincens
Classified Ads---Sales
Kettle Count (press time): $835 10 Donors
ELFA Lays Off five Executives
by Christopher Menkin
Old National Bank exiting Municipal Broker Biz
Classified Ads---Help wanted
Sales Make it Happen by Scott Wheeler
All Opportunities Are Not Created Equal
Placard—Ten of Gibbs' Fifty Rules
New Hires---Promotions
Classified ads—Accounting/Aircraft/Appraisals
CIT Prepacked BK Plan Confirmed by Court
Irvine, California---Adopt-a-Pet
News Briefs ---
GE Capital losses, impairments peak in 2010
KeyCorp to cut about 150 Cleveland local job
You May have Missed---
"Gimme that Wine"
Today's Top Event in History
This Day in American History
Football Poem
SuDoku
Daily Puzzle
GasBuddy
Weather, USA or specific area
Traffic Live----
######## surrounding the article denotes it is a "press release"
--------------------------------------------------------------

[headlines]
--------------------------------------------------------------

[headlines]
--------------------------------------------------------------

--------------------------------------------------------------

[headlines]
--------------------------------------------------------------


--------------------------------------------------------------
[headlines]
--------------------------------------------------------------

[headlines]
--------------------------------------------------------------

New Hires---Promotions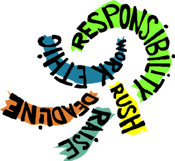 Deborah Brown promoted to regional sales director for Key Equipment Finance Great Lakes region. She will oversee the company's nine salespeople in this territory. She has held positions of increasing responsibility at Key Equipment Finance since joining the company in 1997, most recently serving as district manager. Prior to joining Key Equipment Finance, she held various sales and marketing positions in the financial services sector, including serving as vice president at both Phoenixcor, Inc., and First National Bank of Ohio.
Charles Byrd was hired by Marlin Business Services, Mount Laurel, New Jersey, at its Atlanta office. His sales background is with managing large accounts in the industrial and machine tools sector. His previous experience includes several key positions at Key Equipment Finance.
Christopher Ciarrocchi was hired by Marlin Business Services, Mount Laurel, New Jersey, to promote sales. He previously was at De Lage Landen, Cannon Financial Services, and was a popular broker representative at Advanta Leasing. He will be located at the main office.
Jennifer Grisolia joins Marlin Business Services, Mount Laurel, New Jersey, as senior account executive. Her prior leasing experience includes roles at Popular Equipment Finance and CitiCapital. She will be located at the main office.

Lance Holden appointed senior vice president and team leader for Wells Fargo food and agribusiness industry specialty group. He has an extensive background in agribusiness and C&I lending, having worked as a group division manager at Commerce Bank prior to joining Wells Fargo Commercial Banking. Based in Kansas City, Holden will be responsible for developing and managing agribusiness relationships for the Central and Midwest divisions of Wells Fargo's Commercial Banking Group. He will report to John Weubbe, senior vice president and industry manager for Wells Fargo food and agribusiness industry specialty group.
Thomas Scott has joined Marlin Business Services, Mount Laurel, New Jersey, as regional sales manager. He has over fifteen years of experience in sales in the leasing industry, most recently at Susquehanna Commercial Finance. He will be located at the main office.
--------------------------------------------------------------

[headlines]
--------------------------------------------------------------

[headlines]
--------------------------------------------------------------
[headlines]
--------------------------------------------------------------
[headlines]
--------------------------------------------------------------

News Briefs----
---------------------------------------------------------------



You May have Missed---
----------------------------------------------------------------


"Gimme that Wine"
Wine Prices by vintage
http://www.winezap.com
US/International Wine Events
http://www.localwineevents.com/
http://www.wine-searcher.com/
Winery Atlas
http://www.carterhouse.com/atlas/
Leasing News Wine & Spirits Page
http://two.leasingnews.org/Recommendations/wnensprts.htm
The London International Vintners Exchange (Liv-ex) is an electronic exchange for fine wine.
http://www.liv-ex.com/
----------------------------------------------------------------

Today's Two Top Events in History
[headlines]
----------------------------------------------------------------

This Day in American History
1561-Birthday of Sir Edwin Sandys, English statesman and one of the founders of the Virginia Colony (treasurer, the Virginia Company, 1619-20), born at Worcestershire, England. He later became a member of the Bermuda Company. Sandys Parish in Bermuda named for him. Encouraged many to go to America. He was also in favor of having the colonies become a self-sufficient republic. Died at Kent, England, in October 1629 (exact date not known).
http://www.famousamericans.net/siredwinsandys/
http://www.bermuda-online.org/seesandy.htm
1783- Slavery was made illegal this day in Massachusetts by a judicial interpretation of the state constitution of 1780, " in which the text stating that all men were 'born free and equal' was construed as legal nullification of slavery. This year also saw the slave trade outlawed in Maryland. The following year slavery was abolished in Connecticut and Rhode Island.
1786 - A second great snowstorm in just five days brought another 15 inches of snow to Morristown NJ, on top of the eight inches which fell on the 7th and 8th, and the 18 inches which fell on the 4th and 5th. The total snowfall for the week was thus 41 inches. New Haven CT received 17 inches of new snow in the storm. Up to four feet of snow covered the ground in eastern Massachusetts following the storms.
1788 - George Washington sold his race horse, Magnolia, to Colonel Henry Lee. Washington reportedly got 5,000 acres of Kentucky farmland. Lee was in Washington's command and also was one of the signers of the Declaration of Independence. He was known as "Light Horse Harry." He wanted the horse to race as this was the great sport of the time. Upon the death of President George Washington, Harry was asked by Congress to deliver a tribute to his beloved general, describing him for posterity:
"First in war, first in peace and first in the hearts of his countrymen...second to none in the humble and endearing scenes of private life."
After the death of his idol, Harry's fortunes began to decline rapidly. the support of a family of six, coupled with disastrous land speculation, reduced him to financial poverty. Then, on January 19, 1807, in the large upstairs room at Stratford where so many Lees had come into the world, Ann gave birth to their fifth son, Robert Edward, named after two of his mother's favorite brothers. As Robert was learning to walk, his father was carried off to debtor's prison in Montross. With characteristic courage, in a 12-by-15 foot prison cell, Harry wrote his Memoirs of the War in the Southern Department of the United States , still the standard text on that portion of the Revolutionary War. When the book was finished in 1810, the family moved to Alexandria, where a new life on a modest scale was made possible by a legacy from Ann's father. Harry's eldest son, Henry IV, became master of Stratford. "Light Horse Harry's" last years were marred by sorrow and pain. Internal injuries, received when he was beaten by a mob as he defended a friend and freedom of the press in Baltimore, kept him in constant physical pain. He sought relief in the warm climate of the West Indies. When his health continued to decline, Harry attempted to return home, but died on Cumberland Island, Georgia, in the home of the daughter of his former commander, Nathaniel Greene.
http://www.patriotresource.com/people/lee.html
http://www.stratfordhall.org/lighthorse.htm
1793 - The first daily newspaper in New York City was founded by Noah Webster. "The America Minerva" was published for the first time this day. How long Webster stayed awake at night to come up with "Minerva" is anyone's guess. 1
1835-Inspired by the spirited leadership of Benjamin Rush Milam, the newly created Texan Army takes possession of the city of San Antonio, an important victory for the Republic of Texas in its war for independence from Mexico. After helping the Texas Army capture the city of Goliad, he made an impassioned call for volunteers, asking: "Who will go with old Ben Milam into San Antonio?" Three hundred men did volunteer, and the Texas Army began its attack on San Antonio at dawn on December 5. By December 9, the defending forces of the Mexican army were badly beaten, and the commanding general surrendered the city. Milam, however, was not there to witness the results of his leadership--he was killed instantly by a sniper bullet on December 7. If Milam had survived, he might well have been among the doomed defenders of the Alamo that were wiped out by Santa Ana's troops the following March.
1848-Birthday of Joe Chandler Harris, American author, creator of the "Uncle Remus" stories, born at Eatonton, GA. Died July 3, 1908, at Atlanta, GA.
1849 --San Francisco's first fire engine arrived from the East. It was known as the Martin Van Buren engine because it has been used to water the lawn of the President's estate in New York. It was not intended for fire use, but had been purchased to pump water from mines.
1861- Battle of Bird Creek, Indian Territory (High Shoal, Chusto-Talasah), Oklahoma. Indian Union troops hold off Confederate advance, but retreat due to lack of ammunition. Confederates call it a "victory," and at Chustenahlah they again pushed back the ill-trained Union Indian troops.
http://www.pathsofthecivilwar.com/Pastfinder/PCWsummary.asp?locationID=OK002
http://home.earthlink.net/~dawise/CreekReg.htm
http://www.civil-war-and-more.com/1861w.html
http://www2.cr.nps.gov/abpp/battles/ok003.htm
1872-African-American PBS Pinchback was the Acting Lt. Governor and succeeded after the impeachment of Warmoth. and on this date , started the first of 35 days as the Governor of Louisiana.
http://www.pbs.org/wnet/aaworld/reference/articles/p_b_s_pinchback.html
http://www.africana.com/Articles/tt_1153.htm
http://www.sec.state.la.us/46.htm
1886- Birthday of Clarence Birdseye, the American industrialist who developed a way of deep-freezing foods. He was marketing frozen fish in 1925 and was one of the founders of General Food Corporation. Born at Brooklyn, NY. He died at New York City, Oct. 7, 1956.
1888-Twenty-eight-year-old Herman Hollerith installed his punch calculator machine at the War Department in Washington, D.C. Hollerith had developed his tabulating machine, which read and sorted punched cards, in the hopes that it would be used in the 1890 census. Census officials thought Hollerith's machine seemed promising but needed practical experience, so Hollerith volunteered to use the machine to organize health statistics from city health departments in New York and Baltimore. It was so successful that news of the machine soon spread, and the War Department invited Hollerith to install a tabulating machine there to track statistics. Ultimately, the Census Department did use Hollerith's machine in the 1890 census.
1898-Birthday of Emmett Kelly, American circus clown and entertainer, born at Sedan KS. Kelly was best known for "Weary Willie," a clown dressed in tattered clothes, with a beard and large nose. Died at Sarasota, FL. March 28,1979.
1906- Birthday of Admiral Grace Murray Hopper, born New York, NY, retired from the Navy at eighty years old, developer of the computer, mother of COBOL, and quite an amazing woman, rising to the highest ranks for a woman at that time, 1983. When she retired from the navy in 1986, she went to work full time for the Digital Computer Company as a "consultant." Reportedly, she functioned in much the same capacity she did when she was in the Navy, traveling on lecture tours around the country, speaking at engineering forums, colleges, universities and computer seminars passing on the message that managers shouldn't be afraid of change. In her opinion, "the most damaging phrase in the language is `We've always done it this way.'". While the question on "Who Wants to be a Millionaire for the top prize was what insect was the "computer bug," which was the moth, this word was coined by Admiral Hopper and the Navy has a picture of what she discovered. She also is attributed with the phrase, "Computer debugging." She is said to also have had quite a sense of humor. She was a constant smoker of filter-less Lucky Strike cigarettes. The USS Hopper (DDG 70) is named after her honor. Died January 1, 1992, Arlington, WV.
http://www.history.navy.mil/photos/pers-us/uspers-h/g-hoppr.htm
http://www.agnesscott.edu/lriddle/women/hopper.htm
http://www.sdsc.edu/ScienceWomen/hopper.html
http://ei.cs.vt.edu/~history/Hopper.Danis.html
http://www.chips.navy.mil/links/grace_hopper/file2.htm
http://www.chinfo.navy.mil/navpalib/ships/destroyers/hopper/hoprcom.html
1916- Trumpet player Bob Scobey birthday
http://artisttv.artistdirect.com/music/artist/bio/0,,490603,00.html?artist=Bob+Scobey
http://www.stompoff.com/westcoast.html
http://www.musicweb.uk.net/encyclopaedia/s/S38.HTM
http://www.jazzbymail.com/artists/bsfjb.html
http://64.33.34.112/.WWW/turkmurp.jpg
http://www.sftradjazz.org/75.html http://www.trumpetjazz.com/artists.cgi?name=
Bob+Scobey&x=21&y=9
1917 - A severe winter storm struck the Ohio Valley and the Great Lakes Region. It produced 25 inches of snow and wind gusts to 78 mph at Buffalo NY. The storm produced 26 inches of snow at Vevay, IND, with drifts fourteen feet high. By the 16th of the month people could walk across the frozen Ohio River from Vavey into Kentucky.
1918-Birthday of violinist Joe Thompson, Mebane, NC
1919- Birthday of Roy deCarava, first Black American photographer to be awarded a Guggenheim Fellowship.
http://www.frif.com/cat97/a-e/conversa.html
http://www.lib.virginia.edu/speccol/exhibits/rec_acq/history/sweet.html
http://www.masters-of-photography.com/D/decarava/decarava.html
http://artcyclopedia.com/artists/decarava_roy.html
http://www.tfaoi.com/aa/2aa/2aa68.htm
http://www.washingtonpost.com/wp-srv/style/museums/photogallery/decarava/decarava1.htm
1922-Birthday of Redd Foxx, born John Elroy Sanford at St. Louis, MO. Redd Foxx plied his comedic trade on vaudeville stages, in nightclubs, on television, in films and on record albums. His talents reached a national audience with the TV sitcom "Sanford and Son." He died after collapsing during a rehearsal for a new TV sitcom, "The Royal Family, "at Los Angels, CA. Oct. 11, 1991.
http://www.triviatribute.com/reddfoxx.html
http://www.cmgww.com/stars/foxx/biography.html
http://www.tvtome.com/tvtome/servlet/PersonDetail/personid-38305
1926 – 17 year old Benny Goodman's first recording session, Chicago, playing clarinet with Ben Pollack and His Californians .Victor Records. He had a 16 bars solo of a song called "He's the Last Word." Goodman worked hard to raise his family out of abject poverty in Chicago. Sadly, his father was hit by a car and killed on the same day Goodman recorded the solo. His father never came to one of Goodman's shows because he didn't own a suit.
1927-Birthday of sax player Bennie Green, Leeds, England, Died March 22, 1977
http://search.centerstage.net/music/whoswho/BennieGreen.html
1927-Red McKenzie-Eddie Condon stage first Chicago-style session, Chicago, Okeh records.
1932-Birthday of trumpet player Donald Byrd, Detroit, MI
http://members.tripod.com/~hardbop/byrd.html
http://www.thejazzfiles.com/JazzByrd.htm
http://www.duke.edu/~vks2/biography.html
1932-Birthday of song writer/singer Jesse Hill, New Orleans, LA, Died Sept. 16, 1966.
http://www.offbeat.com/obfebruary2002/feature.html
1934-Birthday of harmonica player Junior Wells, West Memphis, AR Died Jan. 15, 1998
http://www.island.net/~blues/junior.html
http://www.juniorwells.com/jwbio.htm
http://www.imdb.com/Name?Wells,+Junior
1938 – Birthday of David Houston (Grammy Award-winning singer: Almost Persuaded [1966]; Mountain of Love, Livin' in a House Full of Love, With One Exception, You Mean the World to Me, Have a Little Faith, Already It's Heaven, Baby Baby [I Know You're a Lady], So Many Ways; actor: Carnival Rock, Cottonpickin' Chickenpickers; died Nov 30, 1993)
1938 – Birthday of Deacon (David) Jones (Pro Football Hall of Famer: LA Rams: coined the term 'sack' of which he was premier at the time; NFL defensive player of the year [1967, 1968]; San Diego Chargers, Washington Redskins)
1940-The Chicago Bears won the NFL championship by defeating the Washington Redskins, 73-0, the most one-sided victory in the league's title game.
1941-The first American bombing mission took place two days after the Japanese attack on Pearl Harbor, when B-17 airplanes of the 19 th Bombardment Group attacked Japanese ships off the east coast of Vigan, Luzon, Philippine Island.
1941-Fighter plane from the United States to destroy a Japanese airplane in World War II was a Grumman F-50 Wildcat fighter of the Marines, which downed a twin-engine bomber off Wake Island.
1941- Although having a 3-C draft deferment due to being the sole support of his family, Bob Feller, last year's AL leading pitcher with 27 victories for the Indians, becomes the first major leaguer to enlist after the Japanese attack on Pearl Harbor. The 23-year old navy recruit has already won 107 major league games.
http://www.bobfellermuseum.org/
1942 – Birthday of Dick Butkus (College and Pro Football Hall of Famer: Chicago Bears: middle linebacker: NFL Defensive P1943 – Birthday of Jim Merritt (baseball: pitcher: Minnesota Twins [World Series: 1965], Cincinnati Reds [World Series: 1970/all-star: 1970], Texas Rangers) player of the Year [1969, 1970]; actor: Rich Man, Poor Man, Half Nelson)
1942--VANDEGRIFT, ALEXANDER ARCHER Medal of Honor
Rank and organization: Major General, U.S. Marine Corps, commanding officer of the 1st Marine Division. Place and date: Solomon Islands, 7 August to 9 December 1942. Entered service at: Virginia. Born: 13 March 1887, Charlottesville, Va. Citation: For outstanding and heroic accomplishment above and beyond the call of duty as commanding officer of the 1st Marine Division in operations against enemy Japanese forces in the Solomon Islands during the period 7 August to 9 December 1942. With the adverse factors of weather, terrain, and disease making his task a difficult and hazardous undertaking, and with his command eventually including sea, land, and air forces of Army, Navy, and Marine Corps, Maj. Gen. Vandegrift achieved marked success in commanding the initial landings of the U.S. forces in the Solomon Islands and in their subsequent occupation. His tenacity, courage, and resourcefulness prevailed against a strong, determined, and experienced enemy, and the gallant fighting spirit of the men under his inspiring leadership enabled them to withstand aerial, land, and sea bombardment, to surmount all obstacles, and leave a disorganized and ravaged enemy. This dangerous but vital mission, accomplished at the constant risk of his life, resulted in securing a valuable base for further operations of our forces against the enemy, and its successful completion reflects great credit upon Maj. Gen. Vandegrift, his command, and the U.S. Naval Service.
1943 – Birthday of Jim Merritt (baseball: pitcher: Minnesota Twins [World Series: 1965], Cincinnati Reds [World Series: 1970/all-star: 1970], Texas Rangers)
1943-Birthday of trumpet player Jimmy Owens, New York City
http://www.trumpetjazz.com/artists.cgi?name=Jimmy+Owens&x=15&y=5
1946—Top Hits
Ole Buttermilk Sky - The Kay Kyser Orchestra (vocal: Mike Douglas & The Campus Kids)
Rumors are Flying - The Frankie Carle Orchestra (vocal: Marjorie Hughes)
The Old Lamplighter - The Sammy Kaye Orchestra (vocal: Billy Williams)
Divorce Me C.O.D. - Merle Travis
1953 - Frank Sinatra recorded "Young At Heart". The song was turned down by Nat 'King' Cole and other artists, believe it or not. It became a top hit in the U.S. in March of 1954.
1954—Top Hits
Mr. Sandman - The Chordettes
Count Your Blessings - Eddie Fisher
Dim Dim the Lights (I Want Some Atmosphere) - Bill Haley & His Comets
More and More - Webb Pierce
1956 - The Million Dollar Session was held at Sun Records in Memphis, TN. Elvis Presley, Johnny Cash, Carl Perkins and Jerry Lee Lewis gathered for an impromptu jam session. Six songs by the artists were recorded at this session. None of the songs was released for nearly three decades.
1958-In Indianapolis, retired Boston candy manufacturer Robert H.W. Welch, Jr., establishes the John Birch Society, a right-wing organization dedicated to fighting what it perceives to be the extensive infiltration of communism into American society. Welch named the society in honor of John Birch, considered by many to be the first American casualty in the struggle against communism. In 1945, Birch, a Baptist missionary and U.S. Army intelligence specialist, was killed by Chinese communists in the northern province of Anhwei. The John Birch Society, initially founded with only 11 members, had by the early 1960s grown to a membership of nearly 100,000 Americans and received annual private contributions of several million dollars. In the early days of formation, Ronald Reagan came to several meetings in the Pacific Palisades (he was never listed as a member); as a teenager, I parked the cars for one of my neighbors who held the meetings. The John Birch Society remains active today, and its members seek "to expose a semi-secret international cabal whose members sit in the highest places of influence and power worldwide."
1960 - Sperry Rand Corporation of St. Paul, MN unveiled a new computer, known as Univac 1107. The electronic wizard employed what was known as thin-film memory.
1961-The Tokens' "The Lion Sleeps Tonight" tops the Cashbox Magazine Best Sellers Chart for the first of a four week run.
1962—Top Hits
Big Girls Don't Cry - The 4 Seasons
Return to Sender - Elvis Presley
Bobby's Girl - Marcie Blane
Don't Let Me Cross Over - Carl Butler & Pearl (Dee Jones)
1962-Arizona's Petrified Forest National Monument was established as a national park.
http://www.orerockon.com/petrified_forest.htm
http://www.nps.gov/pefo/
http://www.petrifiedforest.org/
1963-The first Supremes album, "Meet The Supremes", is released by Motown Records. The LP contained their first US Top 40 hit, "When The Lovelight Starts Shining Through His Eyes".
1965- "A Charlie Brown Christmas" premieres
http://www.ew.com/ew/fab400/tv100/60s_p4.html
http://www.phillyburbs.com/holidays/christmas/tv/cbc.shtml
http://us.imdb.com/Title?0059026
1965-An article in the New York Times asserts that the U.S. bombing campaign has neither destabilized North Vietnam's economy nor appreciably reduced the flow of its forces into South Vietnam. These observations were strikingly similar to an earlier Defense Intelligence Agency analysis, which concluded that "the idea that destroying, or threatening to destroy, North Vietnam's industry would pressure Hanoi into calling it quits seems, in retrospect, a colossal misjudgment." President Johnson called for more ground troops to be deployed to South Viet Nam.
1970—Top Hits
I Think I Love You - The Partridge Family
The Tears of a Clown - Smokey Robinson & The Miracles
Gypsy Woman - Brian Hyland
Endlessly - Sonny James
1972-The Moody Blues hit number one on the US album charts for the first time with "Seventh Sojourn". It will be their last album of new material for more than five years as the group's members split to record and to tour as solo artists.
1972-Elton John's "Crocodile Rock" is released. It would become his fourth US Top Ten hit and first number one single.
1975- President Gerald Ford signs $2.3 B loan-authorization for New York City. He had originally opposed the aid to the city, but due to the political pressure, agreed for a federal loan to some $2,300,000,000 annually, to help the city avoid bankruptcy. the fiscal crisis had begun when securities markets declined to buy New York City notes.
1978—Top Hits
Le Freak - Chic
I Just Wanna Stop - Gino Vanelli
I Love the Nightlife (Disco 'Round) - Alicia Bridges
On My Knees - Charlie Rich with Janie Fricke
1978-John Belushi and Dan Ackroyd's version of Sam & Dave's "Soul Man" is released under the name, "The Blues Brothers."
1978- "Le Freak" by Chic topped the charts and stayed there for 6 weeks.
1980- 61ºF in Boston at 1 AM
1984 - Walter Payton of the Chicago Bears got another first as he ran six plays as quarterback. He was intercepted twice, but ran the ball himself on four carries. It didn't help. The Green Bay packers still won, 20-14. Payton said after the game, "It was okay, but I wouldn't want to do it for a living."
http://www.sportingnews.com/archives/payton/
http://www.payton34.com/
1984 — Los Angeles Rams running back Eric Dickerson rushes for 215 yards in a 27-16 victory over Houston to top O.J. Simpson's single-season mark of 2,003 yards rushing. Dickerson finishes the year with 2,105 yards.
1984-Michael Jackson announces that at the end of the current Jackson's tour, he will launch a solo career and no longer perform with his brothers.
1986—Top Hits
The Next Time I Fall - Peter Cetera with Amy Grant
Hip to Be Square - Huey Lewis & The News
The Way It Is - Bruce Hornsby & The Range
It Ain't Cool to Be Crazy About You - George Strait
1987 - The fifth storm in nine days kept the northwestern U.S. wet and windy. Winds along the coast of Washington gusted to 75 mph at Oceans Shores and at Hoquiam, and the northern and central coastal mountains of Oregon were drenched with three inches of rain in ten hours, flooding some rivers. Snowfall totals in the Cascade Mountains of Washington State ranged up to 36 inches in the Methow Valley. High winds in Oregon blew a tree onto a moving automobile killing three persons and injuring two others at Mill City
1987-Ron Hextall of the Philadelphia Flyers became the first goalie in NHL history to shoot the puck into the opposition team's net in a 5-2 victory over the Boston Bruins.
1988 - A winter storm blanketed the Southern and Central Appalachians with up to ten inches of snow. Arctic air invaded the north central U.S. bringing subzero cold to Minnesota and North Dakota.
1989-"We Didn't Start the Fire" by Billy Joel topped the charts and stayed there for 4 weeks.
1995 - The Beatles' "Anthology 1" was #1 in the U.S. The double CD contained 60 Beatles songs and was their sixteenth number-one album. It also set a record for the longest time span for a run of number-one albums: 31 years and 10 months between "Meet the Beatles" and "Anthology 1."
2002-Pat Boone returned to Billboard's Hot 100 after a 40 year absence. His new song, "Under God", was written in response to a lawsuit filed in San Francisco by an agnostic who claimed his daughter's constitutional rights were violated by having to say the words "under God" when her school recites the Pledge of Allegiance. The record briefly rose to number 25, ahead of songs by the likes of Jennifer Lopez and Jay-Z. Boone's last Top 40 hit was "Speedy Gonzalez", which made it to number 6 in 1962.
--------------------------------------------------------------

Football Poem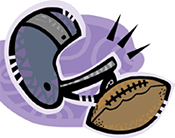 A champion is one who gets up when he can't.
Jack Dempsey
------------------------------------------------------------
Take pride in how far you have come; have faith in how far you can go.
Unknown
-----------------------------------------------------------
Tough times don't last, tough people do.
Unknown
------------------------------------------------------------
If you think you are beaten, you are.
If you think you dare not, you don't.
If you think you'd like to win, but you think you can't,
it's almost certain you won't.
If you think you'll lose, you've lost.
For out in the world you'll find,
success begins with a fellow's will.
It's all in the state of mind.
If you think you're outclassed, you are
You've got to think high to rise.
You've got to be sure of yourself,
before you can ever win a prize.
Life's battles don't always go,
to the stronger or faster man.
But sooner or later the man who wins,
is the man who thinks he can.
Unknown
--------------------------------------------------------------

SuDoku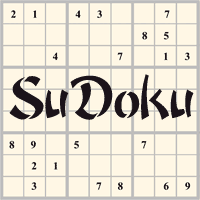 The object is to insert the numbers in the boxes to satisfy only one condition: each row, column and 3x3 box must contain the digits 1 through 9 exactly once. What could be simpler?
http://leasingnews.org/Soduku/soduko-main.htm
--------------------------------------------------------------

Daily Puzzle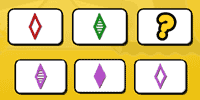 How to play:
http://www.setgame.com/set/puzzle_frame.htm
Refresh for current date:
http://www.setgame.com/set/puzzle_frame.htm
--------------------------------------------------------------


http://www.gasbuddy.com/
http://www.gasbuddy.com/GB_Map_Gas_Prices.aspx
http://www.gasbuddy.com/GB_Mobile_Instructions.aspx
--------------------------------------------------------------

Weather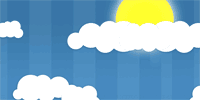 See USA map, click to specific area, no commercials
--------------------------------------------------------------

Traffic Live---
Real Time Traffic Information
You can save up to 20 different routes and check them out with one click,
or type in a new route to learn the traffic live
--------------------------------