Newport Beach, CA / New York, NY
20 openings CA/4 NY - Min. 1yr exp.
Est. customer/vendor a plus. Base plus comm.
Info@eaglebusinessfinance.com

Eagle Business Finance is a national Leasing company offering brokered and internal funding services from $1,000 to $2,800,000
www.eaglebusinessfinance.com
Friday, February 12, 2010
Basketball star William Felton "Bill" Russell born February 12, 1934 Monroe, Louisiana. A five-time winner of the NBA Most Valuable Player Award and a twelve-time All-Star, Russell was the centerpiece of the Boston Celtics dynasty that won eleven NBA Championships during Russell's thirteen-year career. He reportedly revolutionized NBA defensive concepts.He had 51 boards in one game, 49 in two others, and a dozen consecutive seasons of 1,000 or more rebounds. Along with Henri Richard of the National Hockey League's Montreal Canadiens, Russell holds the record for the most championships won by an athlete in a North American sports league. Before his professional career, Russell led the University of San Francisco to two consecutive NCAA championships. He also won a gold medal at the 1956 Summer Olympics as captain of the U.S. national basketball team.
http://www.nba.com/history/players/russell_bio.html

Headlines---
Pictures from the Past
1983—Bob Jacobson
Classified Ads---Sales Manager
Exclusive: ZRG Group Hiring index shows meaningful
upward movement for first time since October 2008
First Quarter 2010---Up-date
Classified Ads---Help Wanted
Cartoon---Don't forget the dancing girls
Grandview Financial added to "Broker/Lessor" List
Leasing Association 2010 Conferences
From the Desk of Michael J. Witt, Esq.
Death, Taxes and Purchase Options
Valentine's Day/Fish Tank/Flame & Citron
Clint Eastwood: 35 Films 35 Years/Lola Montes
Movie/DVD reviews by Fernando Croce
More Banks to Fail due to Mortgages Underwater
ELFA position on FASB/IASB Agenda Papers
Two Convicted Health Care Fraud/Fed Taxes
San Jose, California --- Adopt-a-Dog
News Briefs---
Snowstorm That Exceeds Expectations
Rates on 30-year mortgages average under 5%
China Machinery makers hail leasing
Synovus adopts big-bank model
You May have Missed---
California Nuts Brief---
Sports Briefs---
"Gimme that Wine"
Today's Top Event in History
This Day in American History
Winter Poem
SuDoku
Daily Puzzle
GasBuddy
Weather, USA or specific area
Traffic Live----
######## surrounding the article denotes it is a "press release"

[headlines]

--------------------------------------------------------------

--------------------------------------------------------------

--------------------------------------------------------------

[headlines]
--------------------------------------------------------------

[headlines]
--------------------------------------------------------------
[headlines]
--------------------------------------------------------------
[headlines]
--------------------------------------------------------------
[headlines]
--------------------------------------------------------------

[headlines]
--------------------------------------------------------------

[headlines]
-----------------------------------------
[headlines]
-----------------------------------------
[headlines]
--------------------------------------------------------------

[headlines]
--------------------------------------------------------------

News Briefs----
[headlines]
---------------------------------------------------------------




You May have Missed---
[headlines]
---------------------------------------------------------------
[headlines]
---------------------------------------------------------------


California Nuts Briefs---

Gov. to take on Assembly not approving Maldonado for lieutenant governor
http://www.sacbee.com/capitolandcalifornia/story/2531203.html

California buses can't make the grade to Cypress Bowl
http://www.canada.com/vancouversun/news/westcoastnews/story.html?id=ca7da69d-87bc-4533-8c21-12a97903ca6f&k=78909
Dugard diary shows conflicted emotion on captivity
http://news.yahoo.com/s/ap/us_kidnapped_girl_found


----------------------------------------------------------------
----------------------------------------------------------------

Today's Top Event in History
[headlines]
----------------------------------------------------------------

This Day in American History
1733-General James Edward Oglethorpe, with some 100 other Englishmen, landed at what is now Savannah, GA. Naming the new colony Georgia for England's King George II, Oglethorpe was organizer and first governor of the colony and founder of the city of Savannah. In 1732, he proposed the establishment of an asylum for debtors in the region south of the American colony of South Carolina. The British recognized the advantages of a buffer colony between South Carolina and Spanish Florida and Oglethorpe was made a twenty-year trustee of the colony of Georgia, named after King George II. He carefully selected about one hundred debtors, and on January 11, 1733, the expedition sailed into South Carolina's Charleston Bay. After purchasing supplies, Oglethorpe led the settlers down the coast to Georgia, where they traveled inland along the Savannah River, establishing the settlement of Savannah on February 12. After forging friendly relations with the Yamacraw, a branch of the Creek Confederacy who agreed to cede land to the colonists for settlement, he set about establishing a defense against the Spanish, building forts, and instituting a system of military training. In 1739, England declared war on Spain, and in 1742, Oglethorpe defeated the Spanish on St. Simons Island off the coast of Georgia, effectively ending Spanish claims to the territory of Georgia. Georgia, rich in export potential, later grew into one of the most prosperous British colonies in America.
1793-As states in New England began outlawing slavery, the Southern states pushed through Congress the "Fugitive Slave Law: No person held to service or labor in one state, under the laws thereof, escaping into another, shall, in consequence of any law or regulation therein, be discharged from such service or labor, but shall be delivered up on claim of the party to whom such service or labor may be due." As the Underground Railroad began, more and more states enacted statues of bounty and fines for those assisting "runaway slaves."
1809- Birthday of Abraham Lincoln, 16th president of the US (Mar 4, 1861-Apr 15, 1865) and the first to be assassinated (on Good Friday, Apr 14, 1865, at Ford's Theatre at Washington, DC). His presidency encompassed the tragic Civil War. Especially remembered are his Emancipation Proclamation (Jan 1, 1863), his Gettysburg Address (Nov 19, 1863) and his proclamation establishing the last Thursday of November as Thanksgiving Day. Born at Hardin County, KY, he died at Washington, DC, Apr 15, 1865. Lincoln's birthday is observed as part of Presidents' Day in most states, but is a legal holiday in Illinois and an optional bank holiday in Iowa, Maryland, Michigan, Pennsylvania, Washington and West Virginia.
1831 -- Nat Turner's revolt in Virginia begins with divine signal -- solar eclipse.
He decides the only way to be free is to revolt and sees this as a sign to raise an army of salves.
http://www.pbs.org/wgbh/aia/part3/3p1518.html
1837- Birthday of artist Thomas Moran.
http://memory.loc.gov/ammem/today/feb12.html
1837- An irate group of unemployed New Yorkers gathered to protest skyrocketing food and fuel prices, as well as the city's rapidly escalating rents. The demonstration quickly degenerated into violence, as the workers turned their anger on a flour warehouse. For the city, as well as the rest of the nation, the outburst was a strong indicator of the fiscal troubles that would bubble over later that year. Come that May, a host of events, including a wave of bank failures and a brewing recession, both of which stemmed from President Andrew Jackson's decision to yank all Federal deposits from the second Bank of the United States, signaled the onset of the Panic of 1837. The panic hung over America for the next seven years, debilitating the nation's economy and triggering rampant unemployment.
1865- First Black to address US House of Representatives.
Reverend Dr. Henry Highland Garnet, the first African-American ever permitted in the US House of Representatives, delivers a sermon to a crowded House chamber. His sermon commemorates the victories of the Union army and the deliverance of the country from slavery. Garnet, a former slave himself, was a pastor of the Fifteenth Street Presbyterian Church in Washington, D.C. President Abraham Lincoln, with the unanimous consent of his cabinet and the two congressional chaplains, had arranged for the special Sunday service, to be held on February 12, the president's fifty-sixth birthday. Garnet escaped to the North in 1824, where he became a prominent abolitionist, famous for his radical appeal to slaves to rise up and slay their masters. In 1881, he was appointed US minister to Liberia, but he died only two months after his arrival in the African nation.
1870- The women in the Utah Territory were granted the right to vote in political elections---50 years before the 19th Amendment was ratified.
1874 --King David Kalakaua of Sandwich Island HI, is first king to visit US.
1883- Coronation on territory that would later become part of the Untied States: King Kalakaua and Queen Kapiolani were crowned king and queen of the Hawaiian Islands at Iolani Palace, Honolulu.
1873- A routine coinage act of Congress omitted all silver currency because silver was so scarce it brought more as bullion than as dollars. Three years later, when Nevada mines were producing unprecedented quantities of silver mine owners demanded that the government buy their product for coinage. At that time, the coinage act became known as the Crime of '73 as all coins were gold.
1877- The first telephone news dispatch was called into the Boston Globe in Boston from Salem, Massachusetts, using equipment provided by Alexander Graham Bell.
1879-A gala carnival was present at the opening of the first indoor ice skating rink, built by Thomas L. Rankin at Madison Square Garden, New York. I t has 6,000 square feet of surface.
1887- Frederick Winthrom Thayer of Waverly, MA, captain of the Harvard University Baseball Club, obtained a patent for a "face guard or safety mask." He had a tinsmith in Cambridge, MA, make it. Louis Truschke, catcher of the Foster Baseball Club, Lawrence, MA, who had been hurt by a pitched ball, adopted the mask. It became very popular among catchers and was eventually manufactured by Peck and Snyder, New York City.
1889- John Lewis, American labor leader born near Lucas, IA. His parents came to the US from Welsh mining towns, and Lewis left school in the seventh grade to become a miner himself. Became leader of United Mine Workers of America and champion of all miners' causes. Died at Washington, DC, June 11, 1969.
1898- Roy Harris, born at Chandler, OK, Harris was one of the most important composers of this century. He was known for his use of Anglo-American folk tunes. He composed more than 200 works, including 13 symphonies, several ballet scores and much chamber and choral music. His best-known work is his Third Symphony (1939). He died at Santa Monica, CA, Oct 1, 1979.
1899- On the edge of the greatest arctic outbreak of all-time, a vicious blizzard pounded the mid-Atlantic and New England states. 20 inches of snow fell at Washington, DC and 34 inches fell at Cape May, New Jersey. The central pressure of the storm was estimated to be 966 millibars (28.53 inches) just southeast of Nantucket, Massachusetts. it was the coldest morning ever in the eastern Great Plains and eastern Texas. Kansas city, Missouri bottomed out at 22 degrees below zero. Fort Worth, Texas dropped to 8 degrees below. Camp Clarke, Nebraska recorded 47 degrees below zero. In the east, Washington, DC recorded 15 degrees below zero and Charleston, South Carolina received 3.9 inches of snow.
1900-Birthday of guitarist Pink Anderson, Laurens, SC, Died October 12, 1974
http://www.io.com/~tbone1/blues/ECblz/pinkan.html
http://www.oafb.net/once107.html
http://www.wirz.de/music/andepfrm.htm
1903-Birthday of Milton Rackmil, co-founder Decca records and president of Universal Studios, New York City, NY
http://www.carygrant.net/autobiography/autobiography7.html
http://archives.studio.universalstudios.com/timeline1959.html
( see 1951-- http://archives.studio.universalstudios.com/smallframe4.html )
1907 – Anna T. Jeanes bequeaths $1,000,000 to the Jeanes Supervisors. Anna T. Jeanes, a Quaker from Philadelphia, was one of ten children in a wealthy family. She was a well-to-do single woman in the 1800s who was interested in the causes of her day. None of her brothers and sisters left heirs. So in time, she inherited a great deal of money. Around the turn of the century, she began to donate her fortune to charity, and in 1907, shortly before she died, she gave one million dollars to a fund of income-bearing securities, to provide education to black students in rural areas of the South. This fund, based on an original gift of over a million dollars, was set up for the improvement of rural elementary schools for African Americans. Jeanes teachers were hired to travel to all the schools in a county, helping the local teachers organize classes in domestic science, gardening and carpentry.
The Jeanes teachers contributed to the schools in other ways, often serving as informal social workers. For thirty years they provided a precious ingredient, hope, to small black communities. In 1937, the Jeanes Fund merged with the Slater Fund to found the Southern Education Foundation, which has continued to do much good work. She is buried at Fair Hill
http://www.fairhillburial.org/famous.php
Burial Ground at Germantown Avenue and Cambria Street.
1908 - The famous, New York-to-Paris automobile race started via Seattle and Yokohama, Japan. The race began in Times Square, New York City, with six automobiles entered in the race: three French, one Italian, One German, and one American. The race was won by George Schuster, driver, George J. Miller, mechanic, and Montague Roberts, assistant mechanic, in a car made by the
E.R. Thomas Motor Company, Buffalo, NY. The cars drove across the North American continent, took a boat across the Pacific and then raced across Siberia and Europe to the City of Lights. One car dropped out on the starting day; after a while, only two remained. The average daily run was 152 miles, the longest daily run 420 miles. A team of Americans reached Paris on July 31, four days after a German team, but the Americans were declared the winners because of a handicap imposed on the Germans. The Americans traveled 13,341 miles in 170 days, 88 of which he spent driving . The race was sponsored by the New York Times and the Paris newspaper Le Matin.
Second entry:
http://www.springvillechamber.com/Historical_Society/favorite_sons.htm
http://www.thegreatautorace.com/update.htm
1909- On the 100th anniversary of Abraham Lincoln's birth, a call for an organizational meeting was issued for what was to become the National Association for the Advancement of Colored People (NAACP). The National Association for the Advancement of Colored People was founded by W.E.B. Dubois and Ida Wells-Barnett, with 58 others, to wage a militant campaign against lynching and other forms of racial oppression. Its legal wing brought many lawsuits that successfully challenged segregation in the 1950s and '60s. Today, the membership of the NAACP exceeds 500,000.
http://www.naacp.org/
1910-Birthday of tenor sax player Paul Bascomb, Birmingham, AL
http://www.alamhof.org/bascombp.htm
http://www.hoyhoy.com/bascomb.htm
1913- Raymond "Ray" Dandridge, Baseball Hall of Fame third baseman born at Richmond, VA. Dandridge was a standout third baseman in the Negro Leagues. He was 35 years old when Organized Baseball called, but he never played a day in the major leagues. Inducted into the Hall of
Fame in 1987. Died at Palm Beach, FL, 1994.
1913 -- Mary Harris "Mother" Jones leads a protest of conditions in the West Virginia mines and is arrested. (On May 8, newly-elected Governor Hatfield releases her from jail.) A government official once called Mary Jones "The most dangerous woman in America." She was dangerous to the established order because she was fearless in her defense of the oppressed working class. For 60 years she went into mining towns where men often feared to go, organizing unions. The miners called her "Mother" Jones. She was still out there at age 83. No rockin' chair for her...
God, if You had but the moon
Stuck in Your cap for a lamp,
Even You'd tire of it soon,
Down in the dark and the damp.
Nothing but blackness above
And nothing that moves but the cars. . . .
God, if You wish for our love,
Fling us a handful of stars.
---Louis Untermeyer
excerpt from Caliban in the Coal Mines, from Challenge, 1914
(This poem is based on the Few Clothes Johnson, the character played by James Earle Jones in John Sayles' film Matewan.)
UMWA miners on Paint Creek in Kanawha County demanded wages equal to those of other area mines. The operators rejected the wage increase & miners walked off the job today, beginning one of the most violent strikes in the nation's history. At the age of 83, Mother Jones was convicted by a military court of conspiring to commit murder & was sentenced to 20 years in prison. The event created such a furor that the U.S. Senate form a committee to look into conditions in the West Virginia coalfields.
http://www.kentlaw.edu/ilhs/majones.htm
http://www.meetingground.org/loavfish/lf599/motherjones.htm
http://www.johnshepler.com/articles/mojo.html
http://www.feminista.com/v3n8/cruey.html
1914-Birthday of sax player "Tex" Beneke,Fort Worth,TX Died May 30,2000
http://elvispelvis.com/texbeneke.htm
http://elvispelvis.com/texbeneke.htm#bio
http://www.bigbands.net/int-TexBeneke.html
1915-Birthday of Lorne Greene, the actor who played Ben Cartwright on the immensely popular television Western Bonanza, is born in Ontario, Canada. An only child, Greene later said he based his portrayal of Ben Cartwright on his own father, Daniel Greene. Greene's rise to national stardom in Bonanza did not come until relatively late in his career. He first began acting as a student at Queens University in Kingston, Ontario, where he abandoned his major in chemical engineering to follow the more exciting lure of the stage. For several years he worked in the theater in New York City, but he won his first major position in 1939 as an announcer for the Canadian Broadcasting Corporation. His deep, warm voice soon earned Greene the title, "The Voice of Canada." During World War II, he served as a flying officer in the Royal Canadian Air Force. When he returned to Canada, Greene began to win more acting roles in the fledgling Canadian television industry. In 1954, he made his big screen debut as the Apostle Peter in The Silver Chalice. Greene's big break came in 1959. The American TV producer David Dortot spotted Greene playing a small role in the Western Wagon Train. Dortot was in the midst of creating a new TV Western based on the adventures of a rancher father and his three sons. He thought Greene would be perfect for the role of "Pa"-Ben Cartwright. Greene agreed to take the role. His three TV sons (each by a different wife) were the thoughtful and mature Adam (Pernell Roberts), the gentle giant Hoss (Dan Blocker), and the hot-blooded young romantic Little Joe (Michael Landon). Bonanza debuted on NBC in 1959 and remained on the air until 1973, making it one of the longest running TV Westerns ever. Somewhat unique among the many other TV Westerns of the time that emphasized solitary cowboys and gunmen, Bonanza focused on the strong familial bonds between Ben Cartwright and his three sons. The silver-haired Greene created a Ben Cartwright who was an ideal father. Strong, compassionate, and understanding, "Pa" shepherded his sons through tough times with a grace and wisdom that won him the affection of millions of viewers. Besides offering appealing characters and interesting story lines, Bonanza was also popular because it was the first network Western to be televised in color. After Bonanza was canceled in 1973, Greene acted in several other short-lived TV shows, including Battlestar Galactica. He died in 1987 at the age of 72, still best remembered by millions as "Pa" Cartwright.
1917- birthday of Dominic "Dom" DiMaggio, former baseball player, San Francisco, Ca.
1923-Birthday of drummer Art Mardigan, Detroit, MI
http://www.drummerworld.com/drummers/Art_Mardigan.html
http://www.jazzvalley.com/musician/art.mardigan
http://www.ipl.org.ar/exhibit/detjazz/BlBiSlSh7.html
1924 - Bandleader Paul Whiteman presented his symphonic jazz at New York's Aeolian Hall. The concert was the first public performance of George Gershwin's "Rhapsody In Blue" with Gershwin, himself, at the piano.
1924 - Calvin Coolidge, known as the 'Silent President', gave the first presidential political speech on radio from New York City. The speech was broadcast on five radio stations, and some five million people tuned in to hear the President.
1925-The Arbitration law was enacted by Congress: "...to make valid and enforceable written provisions or agreements for arbitration of disputes, arising out of contracts, maritime transactions or commerce among the state or Territories or with foreign nations."
1926—Trumpet player Buddy Childers born in St. Louis, Missouri.
http://www.theiceberg.com/artist/27676/buddy_childers.html
http://www.callet.com/buddy.htm
http://www.vh1.com/artists/az/childers_buddy/albums.jhtml
1926- birthday of Joe Garagiola, broadcaster and former baseball player, St. Louis, Mo.
1934-Birthday of basketball Hall of Fame center and former coach William Felton (Bill" Russell, born, Monroe, LA.
http://www.geocities.com/dblimbrick/russell.html
http://www.nba.com/history/russell_bio.html
1935--- Great airship, USS Macon, crashes into Pacific Ocean.
1935- Birthday of singer/song composer Gene McDaniels, Kansas City, KS http://www.tsimon.com/mcdaniel.htm
1935-Birthday of Ray Manzarek, keyboards player with the Doors, was born in Chicago. Manzarek met Doors' lead singer Jim Morrison at the UCLA film department, and together they conceived the group which was to become famous as much for Morrison's exhibitionism as for its music. The Doors, with Robby Krieger on guitar and John Densmore on drums, had a number-one hit with "Light My Fire," a song taken from their debut album in 1967. Several more hit singles and albums followed, until Jim Morrison's death of heart failure in 1971. Ray Manzarek took the band on to record two more albums, but the Doors split up in 1973.
1938 – Birthday of Judy Blume, breakthrough author of realistic books for children.
http://www.edupaperback.org/authorbios/Blume_Judy.html
http://www.judyblume.com/
http://www.januarymagazine.com/profiles/blume.html amseyil/blume.htm
1940 - Mutual Radio first broadcast the comic-strip hero, "Superman". For six years the identity of the man from Krypton was unknown to listeners. Eventually word got out that Superman's voice was that of Bud Collyer, who later hosted the television program, "To Tell the Truth" on CBS.
1942 - On Decca Records, Mildred Bailey recorded "More Than You Know".
1944-Wendell Wilkie (R) enters presidential race He had been talked into
running against FDR in 1940, and was more sincere in this race; however,
the Republicans had become more interested in the conservative Governor Thomas Dewey from New York. Wilkie was the 1940 Republican nominee, but he had several heart attacks, finally succumbed, dying on October 8, 1944 at age fifty-two. FDR was reelected president on November 7, beating Gov. Dewey 25,602,504 to 22,006,285; electoral votes 432 to 99.
http://www.gwu.edu/~erpapers/abouteleanor/q-and-a/glossary/wilkie-wendell.htm
1945- San Francisco selected for site of UN Conference.
1945-DELEAU, EMILE, JR. Medal of Honor
Rank and organization: Sergeant, U.S. Army, Company A, 142d Infantry, 36th Infantry Division. Place and date: Oberhoffen, France, 12 February 1945. Entered service at: Blaine, Ohio. Birth: Lansing, Ohio. G.O. No.: 60, 25 July 1945. Citation: He led a squad in the night attack on Oberhoffen, France, where fierce house-to-house fighting took place. After clearing 1 building of opposition, he moved his men toward a second house from which heavy machinegun fire came. He courageously exposed himself to hostile bullets and, firing his submachine gun as he went, advanced steadily toward the enemy position until close enough to hurl grenades through a window, killing 3 Germans and wrecking their gun. His progress was stopped by heavy rifle and machinegun fire from another house. Sgt. Deleau dashed through the door with his gun blazing. Within, he captured 10 Germans. The squad then took up a position for the night and awaited daylight to resume the attack. At dawn of 2 February Sgt. Deleau pressed forward with his unit, killing 2 snipers as he advanced to a point where machinegun fire from a house barred the way. Despite vicious small-arms fire, Sgt. Deleau ran across an open area to reach the rear of the building, where he destroyed 1 machinegun and killed its 2 operators with a grenade. He worked to the front of the structure and located a second machinegun. Finding it impossible to toss a grenade into the house from his protected position, he fearlessly moved away from the building and was about to hurl his explosive when he was instantly killed by a burst from the gun he sought to knock out. With magnificent courage and daring aggressiveness, Sgt. Deleau cleared 4 well-defended houses of Germans, inflicted severe losses on the enemy and at the sacrifice of his own life aided his battalion to reach its objective with a minimum of casualties.
1947—Top Hits
For Sentimental Reasons - Nat King Cole
Ole Buttermilk Sky - The Kay Kyser Orchestra (vocal: Mike Douglas & The Campus Kids)
A Gal in Calico - Johnny Mercer
So Round, So Firm, So Fully Packed - Merle Travis
1950-Genesis guitarist Steve Hackett is born in England. Hackett joined the group in 1970, after their first album had been released in Britain. Under the leadership of Peter Gabriel, Genesis was an art-rock band with an elaborate stage show and a dedicated cult following. But after Gabriel left in 1975, the band gained a wider audience with singer Phil Collins up front. By the time Genesis gained its first gold album, "And Then There Were Three," in 1978, Steve Hackett had left for a solo career.
1951- Gil Moore, vocalist and drummer with the Canadian hard rock band Triumph, was born. The other members of the trio, formed in Toronto in 1975, were vocalist and guitarist Rik (correct) Emmett and keyboardist and bassist Mike Levine. Triumph's hits from 1979 to 1986 included "Hold On," "Magic Power" and "Somebody's Out There."
1952--LONG, CHARLES R. Medal of Honor
Rank and organization: Sergeant, U.S. Army, Company M, 38th Infantry Regiment, 2d Infantry Division. Place and date: Near Hoengsong, Korea, 12 February 1951. Entered service at: Kansas City, Mo. Born: 10 December 1923, Kansas City, Mo. G.O. No.: 18, 1 February 1952. Citation: Sgt. Long, a member of Company M, distinguished himself by conspicuous gallantry and intrepidity above and beyond the call of duty in action against an armed enemy of the United Nations. When Company M, in a defensive perimeter on Hill 300, was viciously attacked by a numerically superior hostile force at approximately 0300 hours and ordered to withdraw, Sgt. Long, a forward observer for the mortar platoon, voluntarily remained at his post to provide cover by directing mortar fire on the enemy. Maintaining radio contact with his platoon, Sgt. Long coolly directed accurate mortar fire on the advancing foe. He continued firing his carbine and throwing hand grenades until his position was surrounded and he was mortally wounded. Sgt. Long's inspirational, valorous action halted the onslaught, exacted a heavy toll of enemy casualties, and enabled his company to withdraw, reorganize, counterattack, and regain the hill strongpoint. His unflinching courage and noble self-sacrifice reflect the highest credit on himself and are in keeping with the honored traditions of the military service.
1955- McGuire Sisters' "Sincerely" single goes to #1 & stays #1 for 10 weeks
http://www.singers.com/jazz/vintage/mcguire.html
http://www.webfitz.com/lyrics/Lyrics/1955/101955.html
1955—Top Hits
Sincerely - McGuire Sisters
Hearts of Stone - Fontane Sisters
Ko Ko Mo (I Love You So) - Perry Como
Let Me Go, Lover! - Hank Snow
1955 – U.S. agrees to train the South Vietnamese Army. President Dwight Eisenhower sends first US advisors to South Vietnam.
1956- Rock 'n' roll eccentric Screamin' Jay Hawkins recorded "I Put a Spell on You" for Okeh records, which became his best known song. He toured with revues organized by disc jockey Alan Freed, and often concluded his act by being carried off in a flaming coffin. He died Feb 13,2000.
http://ohiobio.org/hawkins.htm
http://www.roadhouseblues.com/biopages/bioScreaminJ.htm
http://www.geocities.com/Hollywood/Lot/3001/
http://www.salon.com/people/obit/2000/02/18/hawkins/
1957 - No. 1 Billboard Pop Hit: ``Too Much,'' Elvis Presley. The song is the first of four Presley songs to hit No. 1 in 1957, matching his 1956 record.
1957- the Coasters recorded "Young Blood," a tune written by two white songwriters and independent record producers, Jerry Lieber and Mike Stoller. It became the first big hit for the group. The flip side, "Searchin'," was also popular.
1958-Argo Records releases the Monotones' doo wop classic, "Book of Love" backed with "You Never." Rising to the Top Five on both the pop and R&B charts, "Book of Love" will be the only success for the vocal sextet from Newark, New Jersey, who built their song on the jingle from a Pepsodent toothpaste commercial
1959 -- Carl Sandburg, poet/socialist, addresses joint session of the US Congress on 150th anniversary of Lincoln's birthday.
http://carl-sandburg.com/
1960 -- Pat Boone earns a gold LP for "Pat's Great Hits."
http://www.tsimon.com/boone.htm
http://www.patsgold.com/index.php3?Pats_Session=31adaca78d47
28b7d79b6947164a0a1d
1960 - A snowstorm in the Deep South produced more than a foot of snow in Louisiana, Mississippi and Alabama
1961- "Shop Around" by the Miracles became the first million-seller for Motown Records.
1962-Bus boycott starts in Macon GA
http://www.ibiblio.org/uncpress/chapters/burns_daybreak.html
1962 - No. 1 Billboard Pop Hit: ``Duke of Earl,'' Gene Chandler. The song is the first million-selling record for Vee Jay Records.
1963—Top Hits
Hey Paula - Paul & Paula
Loop De Loop - Johnny Thunder
Up on the Roof - The Drifters
The Ballad of Jed Clampett - Flatt & Scruggs
1964 - The Beatles ended a successful American tour by playing two concerts at Carnegie Hall in New York City.
1966 -- Rock For Peace at the Fillmore Auditorium in San Francisco, California, with The Great Society, Quicksilver Messenger Service, & Big Brother & the Holding Company. Benefit for Democratic congressional candidates & the Viet Nam Study Group. Meanwhile, it's Lincoln's Birthday Party with Sopwith Camel at the Firehouse, former quarters of Engine Co. 26 & Truck Co. 10, 3767 Sacramento St. The Charlatans also appeared.
http://www.peacerock.com/
http://www.stores.ebay.com/peacerockposters
http://bayarea.citysearch.com/profile/900590/
http://www.sopwithcamel.com/history.html
1966-The Rolling Stones fly to New York to tape an appearance on "The Ed Sullivan Show," which is on the next evening.
1966-Rock For Peace at the San Francisco Fillmore Auditorium with the The Great Society, Quicksilver Messenger Service, and Big Brother and the Holding Company. Benefit for Democratic congressional candidates and the Viet Nam Study Group.
1967 -- Benefit at the Fillmore for the Council for Civic Unity. Moby Grape, & Sly & the Family Stone perform.
http://www.classicbands.com/sly.html
http://www.slystone.com/
http://www.warr.org/grape.html
http://www.mobygrape.net/index2.html
1968-Jimi Hendrix returns home to Seattle where he plays for the students of Garfield High School (which he dropped out from) and receives a key to the city.
http://www.cd-bootleg.com/Jimi_Hendrix.htm
1968 - Ramparts published Eldridge Cleaver's Soul on Ice.
1970-Joseph L. Searles becomes the first Black member of the New York
Stock Exchange.
http://www.nyse.com/about/records.html
1971—Top Hits
Knock Three Times - Dawn
One Bad Apple - The Osmonds
Rose Garden - Lynn Anderson
Joshua - Dolly Parton
1972 - Al Green's "Let's Stay Together" took the top spot from "American Pie" on the music charts. The record stayed at #1 for one week, before Nilsson's "Without You" knocked it out. In 1980, Green returned to his gospel roots, and is now a minister in Memphis, Tennessee. Green recorded 14 hit songs, six of which made it to the Top 10.
1973 - The first group of United States prisoners of war were freed from North Vietnam. 1974, LaBelle played the unofficial opening concert for the legendary New York club the Bottom Line. The headliner for the official opening the next night was Dr. John. Stevie Wonder and Johnny Winter joined him for a jam session.
1973-The release of U.S. POWs begins in Hanoi as part of the Paris peace settlement. The return of U.S. POWs began when North Vietnam released 142 of 591 U.S. prisoners at Hanoi's Gia Lam Airport. Part of what was called Operation Homecoming, the first 20 POWs arrived to a hero's welcome at Travis Air Force Base in California on February 14. Operation Homecoming was completed on March 29, 1973, when the last of 591 U.S. prisoners were released and returned to the United States.
1973- metric distance markers were put up by the Ohio Department of Transportation, the first state to do so, on Interstate 71 between Cincinnati and Columbus and between Columbus and Cleveland. The signs showed the distance in both miles and kilometers.
1974-New York's legendary rock club, The Bottom Line opens in Greenwich Village. LaBelle played the unofficial opening concert for the legendary New York club the Bottom Line. The headliner for the official opening the next night was Dr. John. Stevie Wonder and Johnny Winter joined him for a jam session.
http://www.nydailynews.com/news/local/story/119366p-107569c.
htmlottomlinecabaret.com/
1975 - The Stepford Wives, starring Katharine Ross, a film about women in a small town being turned into passive robots, opened to theaters.
1977-- Barbra Streisand's soundtrack album A Star Is Born hits #1
1979—Top Hits
Da Ya Think I'm Sexy? - Rod Stewart
Y.M.C.A. - Village People
A Little More Love - Olivia Newton-John
Every Which Way But Loose - Eddie Rabbitt
1985 - Johnny Carson surprised "Tonight Show" viewers and live audience members by shaving his beard. Carson joked: "I had to do it when a little old lady said that she had confused me for one of the Smith Brothers." The studio audience was silent, until Johnny, timing it perfectly said, "You know, the cough drop guys." Laughter.
1986 - No. 1 Billboard Pop Hit: ``How Will I Know,'' Whitney Houston. The song displaces ``That's What Friends Are For,'' the No. 1 song by Houston's cousin, Dionne Warwick.
1987—Top Hits
Open Your Heart - Madonna
Livin' on a Prayer - Bon Jovi
Change of Heart - Cyndi Lauper
Leave Me Lonely - Gary Morris
1988 - a big east coast storm dumped heavy snow across New York and New England. Snowfall totals included 26.1 inches at Camden, New York, 26 inches at Chester, Massachusetts, and 24 inches at Berlin, New Hampshire and Rochester, Vermont.
1989 -- Tiny Tim declares himself a New York City mayoral candidate.
http://www.tinytim.org/
1990- Sting, Bruce Springsteen, Paul Simon and Don Henley performed at a benefit in Beverly Hills, California for the Rainforest Foundation. More than one-million dollars was collected from such celebrities as Don Johnson, Billy Crystal, Barbra Streisand and Goldie Hawn to save the Amazon rain forests and the Indians who live there.
1992- Sharon Kowalski finally went home. After an eight-year battle to gain custody of her life partner who was badly injured in an accident, Karen Thompson was named Sharon's guardian and took her home. Karen had fought for the right of guardianship claiming Sharon's father - who would have nothing to do with her before the accident - only gave her warehousing, custodial care on the money awarded Sharon for her accident and insufficient medical care. Karen showed that because of the lack of physical therapy Sharon's muscles were shortening crippling her further. And Sharon, though brain damaged, made it clear she wanted to go with Karen. In the decision, the Minnesota Court of Appeals said that the women were "...a family of affinity which ought to be respected."
1994- Celine Dion became the first Quebec artist to top the Billboard Hot 100 chart when "The Power of Love" made number-one.
1997- Fred Goldman says he will settle for a signed murder confession from O J Simpson in lieu of his $20.5 million judgment.
http://www.cnn.com/US/9702/12/simpson/index.html
1998 - The handwritten lyrics to Elton John's funeral tribute to Princess Diana, the revised balled "Candle in the Wind 1997," sold for $442,500 at a Beverly Hills auction benefiting the Princess's charities. The lyrics were revised from the 1970's hit tribute to Marilyn Monroe, and were both written by Elton's longtime collaborator, Bernie Taupin.
1999-Clinton is found "not guilty" in breaking any Federal laws. The five-week impeachment trial of Bill Clinton comes to an end, with the Senate voting to acquit the president on both articles of impeachment: perjury and obstruction of justice. In November 1995, Clinton began an affair with Monica Lewinsky, a 21-year-old unpaid intern. Over the course of a year and a half, the president and Lewinsky had nearly a dozen sexual encounters in the White House. In April 1996, Lewinsky was transferred to the Pentagon. That summer, she first confided in Pentagon co-worker Linda Tripp about her sexual relationship with the president. In 1997, with the relationship over, Tripp began secretly to record conversations with Lewinsky, in which Lewinsky gave Tripp details about the affair. In December, lawyers for Paula Jones, who was suing the president on sexual harassment charges, subpoenaed Lewinsky. In January 1998, allegedly under the recommendation of the president, Lewinsky filed an affidavit in which she denied ever having had a sexual relationship with him. Five days later, Tripp contacted the office of Kenneth Starr, the Whitewater independent counsel, to talk about Lewinsky and the tapes she made of their conversations. Tripp, wired by FBI agents working with Starr, met with Lewinsky again, and on January 16 Lewinsky was taken by FBI agents and U.S. attorneys to a hotel room where she was questioned and offered immunity if she cooperated with the prosecution. A few days later, the story broke, and Clinton publicly denied the allegations, saying, "I did not have sexual relations with that woman, Ms. Lewinsky." In late July, lawyers for Lewinsky and Starr worked out a full-immunity agreement covering both Lewinsky and her parents, all of whom Starr had threatened with prosecution. On August 6, Lewinsky appeared before the grand jury to begin her testimony, and on August 17 President Clinton testified. Contrary to his testimony in the Paula Jones sexual-harassment case, President Clinton acknowledged to prosecutors from the office of the independent counsel that he had had an extramarital affair with Ms. Lewinsky. In four hours of closed-door testimony, conducted in the Map Room of the White House, Clinton spoke live via closed-circuit television to a grand jury in a nearby federal courthouse. He was the first sitting president ever to testify before a grand jury investigating his conduct. That evening, President Clinton also gave a four-minute televised address to the nation in which he admitted he had engaged in an inappropriate relationship with Lewinsky. In the brief speech, which was wrought with legalisms, the word "sex" was never spoken, and the word "regret" was used only in reference to his admission that he misled the public and his family. Less than a month later, on September 9, Kenneth Starr submitted his report and 18 boxes of supporting documents to the House of Representatives. Released to the public two days later, the Starr Report outlined a case for impeaching Clinton on 11 grounds, including perjury, obstruction of justice, witness-tampering, and abuse of power, and also provided explicit details of the sexual relationship between the president and Ms. Lewinsky. On October 8, the House authorized a wide-ranging impeachment inquiry, and on December 11 the House Judiciary Committee approved three articles of impeachment. On December 19, after nearly 14 hours of debate, the House approved two articles of impeachment, charging President Clinton with lying under oath to a federal grand jury and obstructing justice. Clinton, the second president in American history to be impeached, vowed to finish his term. On January 7, 1999, in a congressional procedure not seen since the 1868 impeachment trial of President Andrew Johnson, the trial of President Clinton got underway in the Senate. As instructed in Article 1 of the U.S. Constitution, the chief justice of the U.S. Supreme Court (William Rehnquist at this time) was sworn in to preside and the senators were sworn in as jurors. Five weeks later, on February 12, the Senate voted on whether to remove Clinton from office. The president was acquitted on both articles of impeachment. The prosecution needed a two-thirds majority to convict but failed to achieve even a bare majority. Rejecting the first charge of perjury, 45 Democrats and 10 Republicans voted "not guilty" and on the charge of obstruction of justice the Senate was split 50-50. After the trial concluded, President Clinton said he was "profoundly sorry" for the burden his behavior imposed on Congress and the American people.
2004-Some 90 gay and lesbian couples wed in San Francisco. Over the next few days some 2,000 took their vows.
--------------------------------------------------------------

Winter Poem
The Eagle and the Hawk
Words and Music by John Denver and Mike Taylor
I am the eagle, I live in high country
In rocky cathedrals that reach to the sky
I am the hawk and there's blood on my feathers
But time is still turning they soon will be dry
And all those who see me and all who believe in me
Share in the freedom I feel when I fly
Come dance with the west wind and touch on the mountain tops
Sail o'er the canyons and up to the stars
And reach for the heavens and hope for the future
And all that we "can" be, not what we are


--------------------------------------------------------------

SuDoku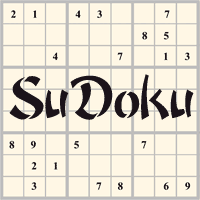 The object is to insert the numbers in the boxes to satisfy only one condition: each row, column and 3x3 box must contain the digits 1 through 9 exactly once. What could be simpler?
http://leasingnews.org/Soduku/soduko-main.htm
--------------------------------------------------------------

Daily Puzzle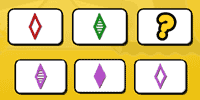 How to play:
http://www.setgame.com/set/puzzle_frame.htm
Refresh for current date:
http://www.setgame.com/set/puzzle_frame.htm
--------------------------------------------------------------


http://www.gasbuddy.com/
http://www.gasbuddy.com/GB_Map_Gas_Prices.aspx
http://www.gasbuddy.com/GB_Mobile_Instructions.aspx
--------------------------------------------------------------

Weather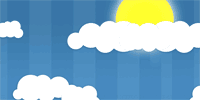 See USA map, click to specific area, no commercials
--------------------------------------------------------------

Traffic Live---
Real Time Traffic Information
You can save up to 20 different routes and check them out with one click,
or type in a new route to learn the traffic live
--------------------------------