National Business Development Manager
With seven years experience including current existing book of business. Remote Office Okay. Click here for more info.
Western Finance & Lease, a subsidiary of Western State Bank
established in 1901, solicits originations throughout the US and provides
funding solutions for a wide range of industries.
.
Wednesday, February 17, 2010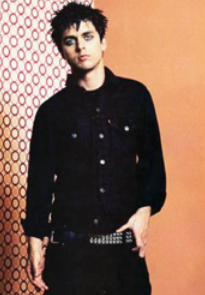 Headlines---
Classified Ads---Asset Management
Placard---How Dinosaurs became Extinct
LEAF 1st Quarter Down 69%
Down to 271 employees to 377 year before
Marlin Leasing: "What Me! Worry?"
by Christopher Menkin
Classified Ads---Help Wanted
The List—Up-dated January, 2010
Sales makes it Happen---by Steve Chriest
Rethinking Customer Loyalty
Marlin Completes $80.7 MM Securitization
Hattiesburg, Mississippi--Adopt-a-Dog
News Briefs---
Domino Pizza Leasing Grows w/ Parent in UK
Stanford Victims sue Antigua, Carib bank
40% in US lack high-speed Internet
Scottie Sadie wins Westminster after protest
Lone voice warns of debt threat to Fed
You May have Missed---
"Gimme that Wine"
Today's Top Event in History
This Day in American History
Winter Poem
SuDoku
Daily Puzzle
GasBuddy
Weather, USA or specific area
Traffic Live----
######## surrounding the article denotes it is a "press release"

[headlines]

--------------------------------------------------------------

--------------------------------------------------------------

--------------------------------------------------------------

[headlines]
--------------------------------------------------------------

[headlines]
--------------------------------------------------------------
[headlines]
--------------------------------------------------------------
[headlines]
--------------------------------------------------------------
[headlines]
--------------------------------------------------------------

[headlines]
--------------------------------------------------------------
[headlines]
--------------------------------------------------------------



News Briefs----
[headlines]
---------------------------------------------------------------




You May have Missed---
[headlines]
----------------------------------------------------------------
----------------------------------------------------------------

Today's Top Event in History
[headlines]
----------------------------------------------------------------

This Day in American History
1621 - Miles Standish was appointed 1st commander of Plymouth colony.
1755--Birthday of Catherine Littlefield Greene, perhaps the actual inventor of the cotton gin but every book on the subject differs as to the extent of her contribution. At the very least had the detailed idea of how it worked but it was Eli Whitney who filed for the patent. Some say he improved upon the original. He lived on the Greene's plantation. She showed Whitney how to clear the device of seeds and how the machine worked. Another said it was her idea and she had Whitney, a mechanic, make the device and he patented it because a woman couldn't hold a patent at the time. . Despite the social and economic impact of the invention, Whitney lost his profits in legal battles over patent infringement as his original intention was to form a business to clean cotton, not produce machines. He died at age 59 of prostate cancer on January 8, 1825, in New Haven, CT, leaving a widow and four children.
1761-Still surviving today in some East Coast communities, and considered landmarks as they exist today are "milestones" between cities. There were stone blocks with mileage to mark the highways. Originally they were set by the directors of an insurance company known as the Philadelphia Contributionship for the Insurance of Houses from Loss by Fire. On this day, they agreed" to apply their fines ( a forfeiture of one shilling for not meeting precisely at the hour appointed, and two shillings for total absence) in purchasing Stones to be erected on the Road leading from Philadelphia toward Trenton, the distance of a mile from another with the Number of miles from Philadelphia, to be cut in each stone, and Thos, Wharton and Jacob Lewis are requested to Contract for the same. On May 15,1764, at five o'clock in the morning, the two men starting out from front and Market streets, taking with them the Surveyor General of the Province, and plated a stone at the end of every mile. They planed the 29 th milestone near the edge of the Delaware River, and gave their two remaining stones to be planted on the Jersey side of the road to New York.
http://www.route40.net/history/milestones/index.shtml
http://www.societe-jersiaise.org/alexgle/stonejsymilestones.html
http://www.geocities.com/jphistoricalsociety/markers.html
1801-Presidential candidate Thomas Jefferson won support of a majority of congressional Representatives displacing incumbent John Adams. Jefferson's triumph brought an end to one of the most acrimonious presidential campaigns in U.S. history and resolved a serious Constitutional crisis. Republican Jefferson
(an offshoot of the Democrat-Republican party ) defeated Federalist John Adams by a margin of 73 to 65 electoral votes. When presidential electors cast their votes, however, they failed to distinguish between the office of president and vice president on their ballots. Jefferson and his running mate Aaron Burr each received 73 votes. With the votes tied, the election was thrown to the House of Representatives. There, each state voted as a unit to decide the election. Burr publicly professed support for Jefferson, is fellow Republican, but did nothing to take himself out of the race, even though the Republicans intended that Burr become vice-president. Many Federalists favored Burr for president, but Alexander Hamilton, the leading Federalist, detest Burr and worked behind the scenes on Jefferson's behalf, despite his disagreement with Jefferson's policies. For six days, Jefferson and Burr essentially ran against each other in the House. Votes were tallied over thirty times, yet neither man captured the necessary majority of nine states. Eventually, a small group of Federalists, led by James A. Bayard of Delaware, reasoned that a peaceful transfer of power required the majority choose the President, and a deal was struck in Jefferson's favor. On the 36 th ballot, this day, barely two weeks before a new president was to be inaugurated, Jefferson received a majority vote when certain Federalist gave up their support of Burr. Burr was elected Vice-president. Jefferson was inaugurated on March 4, 1801. Adopted in 1804, the Twelfth Amendment, to the Constitution provides that electors "name in their ballots the person voted for as president, and in distinct ballots the person voted for as vice president." Just three years after his vice-presidential inauguration, Aaron Burr shot and fatally wounded Alexander Hamilton in a duel. Hamilton, a longtime political antagonist of Burr, played a key role in breaking the congressional stalemate in Jefferson's favor.
http://memory.loc.gov/ammem/today/feb17.html
1817-The first gas streetlight was lit. The first gas street lights through a city were installed in Baltimore, MD. by the Gas Light Company in 1817. On June 19, 1816, the mayor and council authorized the company, whose officers included the artist Rembrandt Peale, to lay pipes for the manufacture and distribution of gas "to provide for more effectually lighting the streets, squares, lanes and alleys of the city of Baltimore." Coal gas was used. The first engineer of the company was David Pugh.
1864 - The Confederate hand-propelled submarine Huntley, armed with a ram torpedo, attacked the USS Housatonic in the Charleston Harbor. His torpedo was a mine placed onto the end of a long pole. When the Huntley hit the Housatonic with the mine, the resulting explosion sank both vessels. This was the first time in US Warfare that a submarine successfully sank another ship.
1865-Fort Sumter Returned to Union Control: After a siege that lasted almost a year and a half, Fort Sumter in South Carolina returned to Union hands on this date. The site of the first shots fired in the American Civil War, the fort had become a symbol for both sides during the war. As Union attempts to retake it by shelling diminished the fort's capacity with large bombardments, Southern forces managed to hold out with few casualties.
1865-Columbia, South Carolina was set afire while being entered by federal troops under General William Tecumseh Sherman. Bales of cotton were put to the torch, perhaps by Confederates to prevent their falling into federal hands. Strong winds scattered the burning cotton across most of the city. On 11 February 1865, Sherman learned that only a cavalry unit was between him and Columbia. This was ample proof that his strategy of indirect approach was effective since the Confederates were more concerned about protecting Augusta and Charleston than the state capital. Sherman occupied Columbia on 18 February 1865. When Sherman's forces entered the city, they found it littered with broken furniture and other household items left by the pillaging Confederate soldiers and civilians. The railroad depot and a large storage building had been burned to the ground. Bales of cotton piled in the middle of many streets had been torn open, and lint was flying around. Fires were still burning when the initial troops entered the city and they turned to putting out the fires. That night the smoldering cotton bales, fanned by the high winds and possibly fueled by drunken soldiers and civilians, spread a great fire. Union soldiers attempting to put out the fire could only look on in misery as it consumed building after building. The next the population looked out on their city and saw vast destruction. While two-thirds of the city remained standing that morning, churches, most stores, and many of the most expensive houses were in ruins. Although Sherman did not order the city burned, the simple fact that he was there when the city was burnt placed the blame clearly on his shoulders to many Southerners. When Sherman left Columbia on 20 February 1865, Sherman's soldiers again acted on Sherman's total war policy and put to torch anything of military value. It was his goal to stop all modes of supply transportation which started with blocking traffic up the Mississippi and Atlantic Ocean ports, with an emphasis on destroying railroad junctions and the tracks themselves.
http://memory.loc.gov/cgi-bin/query/I?cwar:1:./temp/~ammem_V8LM::displayType=
1:m856sd=cwpb:m856sf=03379:@@@
http://memory.loc.gov/cgi-bin/query/I?cwar:3:./temp/~ammem_V8LM::displayType=
1:m856sd=cwp:m856sf=4a40429:@@@
http://dlg.galileo.usg.edu/hargrett/barnard/jpgs/plate53.jpg
http://dlg.galileo.usg.edu/hargrett/barnard/jpgs/plate54.jpg
http://www.archives.nd.edu/barnard/sbio.html
http://members.aol.com/x69xer/odds.html#therailroads
1876 - In Eastport, Maine, Julius Wolff was credited as the first person to can sardines in metal. Although the canning of sardines in bottles began in Europe in 1834, it was not until the Franco-Prussian War of the early 1870s cut off the supply to America, that the opportunity was provided to can sardines in America. In 1875 the commission house of Wolff and Reising, under the direction of Julius Wolff, began its first successful American sardine cannery in Eastport. At its greatest extent there were 22 sardine factories in Eastport at one time. The cans were soldered together in three pieces, a time consuming process. In 1903 machine-made and machine- sealed cans replaced the three-piece soldered cans.
http://www.qbyv.com/history_of_can.htm
http://www.port-louis.org/en/_fishing.html
http://www.worldandi.com/specialreport/2002/april/Sa22204.htm
http://www.stavanger.museum.no/Eng/Hermetikk/hermhist.htm
http://www.mtycounty.com/pgs-misc/cannery-row.html
http://www.kosherquest.org/html/Condiments%20&%20Cannd%20Goods%202001.htm
http://www.photolib.noaa.gov/historic/nmfs/herr1.html
http://www.mainepreservation.com/dayswork/images/SARDINE1_000.jpg
http://www.mainepreservation.com/dayswork/images/Eastprt_000.gif
1897-The Parent-teacher association ( national) was organized as the National Congress of Mothers in Washington DC, by Alice McLellan Birney and Phoebe Apperson Hearst at a meeting attended by 2,000 persons. At the annual meeting of March 9,1908, the name was changed to the National Congress of Mothers and Parent-Teacher Associations. On May 9,1924, the name was changed to the National Congress of Parents and Teachers.
1899-The first six-day bicycle race, featuring two-man teams, came to an end at New York's Madison Square Gardens. The race finished in a blizzard that was sweeping the entire Northeast and Southeast of the United states. The winning team of Charles Miller and Frank Waller rode a combined distance of 2,733 miles.
1902--Birthday of Marian Anderson, described as the greatest voice of the 20th century. First woman of color to sing with the Metropolitan Opera. She sang with the major orchestras and opera companies of the world and performed before major heads of state. She was awarded the Presidential Medal of Freedom in 1963. In 1939 when the Daughters of American Revolution (DAR) refused to allow her to sing in their hall because of her race, Eleanor Roosevelt, among others, quit the organization and organized an outdoor concert at the Lincoln Memorial instead.
1908-Walter Lanier "Red" Barber Birthday. One of the first broadcasters inducted into the Baseball Hall of Fame, "Red" Barber was born at Columbus, MS. Barber's first professional play-by-play experience was announcing the Cincinnati Reds opening day on radio in 1934. That game was also the first major league game he had ever seen. He broadcast baseball's first night game (in Brooklyn) on Aug 26, 1939, the game in which Jackie Robinson broke the color barrier in 1947, and while a Yankee radio announcer he called Roger Maris's 61st home run in 1961. "Red" Barber died Oct 22, 1992, at Tallahassee, FL.
1908-Birthday of Flash Gordon, also known as Clarence Lindon "Buster" Crabbe, Olympic gold medal swimmer, bron at Oakland, CA. Crabbe's first-place finish in the 400-meter freestyle was the only swimming medal won by an American at the 1932 Olympic Games in Los Angeles. After his swimming career was over, he played Tarzan, flash Gordon and Buck Rogers in the movies. These appeared on early television, and I very well remember both Buck Rogers and Flash Gordon. By the way, there were no residuals for any of the actors, writers, directors of any movies until 1960. Residuals for "made for TV" shows were limited to five payments until 1979 when it went to nine payments. There were other minor changes, but it was not until 2001 that expanded this. Buster Crabbe died at Scottsdale, AZ, 1983 and never received any residuals for his movies on TV.
1913-The first Modern art exhibition of importance opened at the 69 th Regiment Armory in New York City. The controversial exhibition, organized chiefly by the American modernist painter Arthur Bowen Davies, scandalized the public with such avant-garde works as Marcel Duchamp's "Nude Descending a Spiral Staircase." More than 250,000 visitors received their first look at paintings by Paul Cezanne, Paul Gauguin, Vincent van Gogh, Edward Hopper, Henri Matisse, John Marin, Charles Scheeler, and others.
1923-Birthday of clarinet player Buddy DeFranco, born Bonifacio Ferdinando Leonardo Defranco ,Camden, NJ
http://www.artistdirect.com/music/artist/bio/0,,421834,00.html?artist=Buddy+DeFranco
http://www.npr.org/programs/jazzprofiles/archive/defranco.html
http://www.buddydefranco.com/
1926-Lee Holby birthday, composer, concert pianist, born Madison, WI.
1930 - Eureka, CA, reported an all-time record high of 85 degrees, a record which lasted until September of 1983.
1936-James Nathaniel "Jim" Brown birthday. activist, actor, Pro Football Hall of Famer, born St. Simons Island, GA.
1936 - The temperature at McIntosh SD plunged to 58 degrees below zero to establish a state record
1938-Slim Gaillard and Slam Stewart cut "Flat Foot Gloogie."
1941- Singer Gene Pitney was born in Hartford, Connecticut. He first gained fame as a songwriter, penning "Hello Mary Lou" for Rick Nelson and "He's a Rebel" for the Crystals. In 1961, Pitney went into the recording studio himself, playing and overdubbing every instrument and multitracking his vocals. The result was his first hit, "(I Wanna) Love My Life Away." Gene Pitney had more than 20 chart singles during the '60s, including "(The Man Who Shot) Liberty Valance," "Only Love Can Break a Heart" and "It Hurts to Be in Love."
1944--JOHNSTON, WILLIAM J. Medal of Honor
Rank and organization: Private First Class, U.S. Army, Company G, 180th Infantry, 45th Infantry Division. Place and date: Near Padiglione, Italy, 1719 February 1944. Entered service at: Colchester, Conn. Birth: Trenton, N.J. G.O. No.: 73, 6 September 1944. Citation: For conspicuous gallantry and intrepidity at risk of life above and beyond the call of duty in action against the enemy. On 17 February 1944, near Padiglione, Italy, he observed and fired upon an attacking force of approximately 80 Germans, causing at least 25 casualties and forcing withdrawal of the remainder. All that day he manned his gun without relief, subject to mortar, artillery, and sniper fire. Two Germans individually worked so close to his position that his machinegun was ineffective, whereupon he killed 1 with his pistol, the second with a rifle taken from another soldier. When a rifleman protecting his gun position was killed by a sniper, he immediately moved the body and relocated the machinegun in that spot in order to obtain a better field of fire. He volunteered to cover the platoon's withdrawal and was the last man to leave that night. In his new position he maintained an all-night vigil, the next day causing 7 German casualties. On the afternoon of the 18th, the organization on the left flank having been forced to withdraw, he again covered the withdrawal of his own organization. Shortly thereafter, he was seriously wounded over the heart, and a passing soldier saw him trying to crawl up the embankment. The soldier aided him to resume his position behind the machinegun which was soon heard in action for about 10 minutes. Though reported killed, Pfc. Johnston was seen returning to the American lines on the morning of 19 February slowly and painfully working his way back from his overrun position through enemy lines. He gave valuable information of new enemy dispositions. His heroic determination to destroy the enemy and his disregard of his own safety aided immeasurably in halting a strong enemy attack, caused an enormous amount of enemy casualties, and so inspired his fellow soldiers that they fought for and held a vitally important position against greatly superior forces.
1944 - The Japanese naval base at Truk, Caroline Islands, was bombed by Allied aircraft destroying 201 planes.
http://www.ecophotoexplorers.com/chuuk.asp
http://www.saipan1.com/phm/maps/truk/index.htm
http://www.mansell.com/pow_resources/camplists/other/truk.html
1945--*HAMMERBERG, OWEN FRANCIS PATRICK Medal of Honor
Rank and organization: Boatswain's Mate Second Class, U.S. Navy. Born: 31 May 1920, Daggett, Mich. Accredited to: Michigan. Citation: For conspicuous gallantry and intrepidity at the risk of his life above and beyond the call of duty as a diver engaged in rescue operations at West Loch, Pearl Harbor, 17 February 1945. Aware of the danger when 2 fellow divers were hopelessly trapped in a cave-in of steel wreckage while tunneling with jet nozzles under an LST sunk in 40 feet of water and 20 feet of mud. Hammerberg unhesitatingly went overboard in a valiant attempt to effect their rescue despite the certain hazard of additional cave-ins and the risk of fouling his lifeline on jagged pieces of steel imbedded in the shifting mud. Washing a passage through the original excavation, he reached the first of the trapped men, freed him from the wreckage and, working desperately in pitch-black darkness, finally effected his release from fouled lines, thereby enabling him to reach the surface. Wearied but undaunted after several hours of arduous labor, Hammerberg resolved to continue his struggle to wash through the oozing submarine, subterranean mud in a determined effort to save the second diver. Venturing still farther under the buried hulk, he held tenaciously to his purpose, reaching a place immediately above the other man just as another cave-in occurred and a heavy piece of steel pinned him crosswise over his shipmate in a position which protected the man beneath from further injury while placing the full brunt of terrific pressure on himself. Although he succumbed in agony 18 hours after he had gone to the aid of his fellow divers, Hammerberg, by his cool judgment, unfaltering professional skill and consistent disregard of all personal danger in the face of tremendous odds, had contributed effectively to the saving of his 2 comrades. His heroic spirit of self-sacrifice throughout enhanced and sustained the highest traditions of the U.S. Naval Service. He gallantly gave his life in the service of his country.
1945--HERRING, RUFUS G. Medal of Honor
Rank and organization: Lieutenant, U.S. Naval Reserve, LCI (G) 449. Place and date: Iwo Jima, 17 February 1945. Entered service at: North Carolina. Born: 11 June 1921, Roseboro, N.C. Citation: For conspicuous gallantry and intrepidity at the risk of his life above and beyond the call of duty as commanding officer of LCI (G) 449 operating as a unit of LCI (G) Group 8, during the preinvasion attack on Iwo Jima on 17 February 1945. Boldly closing the strongly fortified shores under the devastating fire of Japanese coastal defense guns, Lt. (then Lt. (j.g.)) Herring directed shattering barrages of 40mm. and 20mm. gunfire against hostile beaches until struck down by the enemy's savage counterfire which blasted the 449's heavy guns and whipped her decks into sheets of flame. Regaining consciousness despite profuse bleeding he was again critically wounded when a Japanese mortar crashed the conning station, instantly killing or fatally wounding most of the officers and leaving the ship wallowing without navigational control. Upon recovering the second time, Lt. Herring resolutely climbed down to the pilothouse and, fighting against his rapidly waning strength, took over the helm, established communication with the engineroom, and carried on valiantly until relief could be obtained. When no longer able to stand, he propped himself against empty shell cases and rallied his men to the aid of the wounded; he maintained position in the firing line with his 20mm. guns in action in the face of sustained enemy fire, and conned his crippled ship to safety. His unwavering fortitude, aggressive perseverance, and indomitable spirit against terrific odds reflect the highest credit upon Lt. Herring and uphold the highest traditions of the U.S. Naval Service.
1949 - Richard (Dick) Button beat his competitors in Paris, France, to hold onto the men's figure skating championship world title. Button is now a figure skating commentator at events around the world for American television, including Olympics competition.
1949-Pianist George Shearing records "September in the Rain."
1952-Top Hits
Slowpoke - Pee Wee King
Cry - Johnnie Ray
Anytime - Eddie Fisher
Give Me More, More, More (Of Your Kisses) - Lefty Frizzell
1954 - In the United States, Doris Day's single, "Secret Love", became the #1 song. From the motion picture, "Calamity Jane", the song spent 3 weeks at the top of the music charts.
1955--At the recommendation of R&B artist Lloyd Price, Richard Penniman, who is currently leading an ensemble called Little Richard and The Upsetters, sends a demo tape to Specialty Records founder Art Rupe. After some initial reluctance, Rupe will sign Penniman to a contract that will pay the singer a half cent for every record sold.
1958 - The greatest snowstorm of the mid 20th century struck the northeastern U.S. The storm produced 30 inches of snow in interior New England, including more than 19 inches in 24 hours at the Boston Airport. The same storm produced up to three feet of snow in the Middle Atlantic Coast Region, with 14 inches at Washington D.C., and 15.5 inches at Baltimore MD. The storm resulted in 43 deaths and 500 million dollars damage over the Middle Atlantic Coast States
1958 - Former star of the New York Giants football team, Frank Gifford, signed a seven-year film contract with Warner Brothers, which did not make him a movie star despite the studio's expectations. Gifford then went into broadcasting. His first job was as a sportscaster for New York's WCBS-TV, before he moved to WABC-TV in New York, then went to network television as the primary play-by-play announcer. Eventually Gifford became color commentator on ABC's "Monday Night Football". Frank married Kathie Lee Gifford of "Regis and Kathie Lee" and last hard he was involved in an affair that sold many tabloids.
1960--After achieving more than 15 million in sales with Cadence Records, The Everly Brothers sign a ten year, $1 million contract with Warner Brothers records.
1960- Elvis Presley received his first gold album for "Elvis," which included such songs as "Rip It Up," "Old Shep" and "Ready Teddy."
1960-Top Hits
Teen Angel - Mark Dinning
Handy Man - Jimmy Jones
The Theme from "A Summer Place" - Percy Faith
He'll Have to Go - Jim Reeves
1962 - The Beach Boys first hit, "Surfin'" swept California. They had a national hit in the United States when "Surfin' Safari" hit the music charts in August of this same year.
1962 - Gene Chandler took the #1 spot with "Duke of Earl" for a three week stay. The song also hit #1 on the rhythm & blues charts. Out of the 6 songs Chandler recorded, "Duke of Earl" was his biggest hit. His only million seller was 1970's "Groovy Situation". Curtis Mayfield wrote several hits for Chandler, such as: "Just Be True","What Now" and "Nothing Can Stop Me". Chandler's real name is Eugene Dixon. From 1969 to 1973, he owned his own record label, Mr. Chand, but his million seller was recorded for Mercury Records in 1970.
1963-Michael Jeffrey Jordon birthday, former basketball player, former minor league baseball player, born Brooklyn.
1964--Herb Alpert and The Tijuana Brass appear in their first major concert in Los Angeles. Over the next three years, they will become one of the most successful instrumental acts in history, achieving twelve Billboard Top 40 hits.
1965 - Comedienne Joan Rivers her first guest appearances on NBC-TV's "The Tonight Show starring Johnny Carson". Later she became Carson's permanent guest host until signing for a late-night show deal with FOX television. Johnny was not impressed and wouldn't allow her back on his show.
1965- "The Tennessee Waltz" was declared Tennessee's state song. The tune provided hit records for Patti Page, Cowboy Copas and its composer, Pee Wee King. Page's recording featured one of the first uses of multitracking in which the singer appeared to sing harmony with herself.
1966 - RCA Victor awarded Staff Sergeant Barry Sadler a gold record, for the album and the single of "The Ballad of the Green Berets". Sadler, recorded one other single, "The "A" Team", for the label. He served in Vietnam until a leg injury from a Viet Cong booby trap sent him home. In 1988, Sadler was shot in the head during an attempted robbery at his Guatemala home. He suffered brain damage and at 49 years old, died of heart failure in November, 1989 in Tennessee.
1966--The Beach Boys begin recording sessions for Brian Wilson's masterpiece, "Good Vibrations". Multiple layered overdubs spread out over eleven sessions would make this the most expensive single ever recorded to date. Although the record would top charts around the world and sell millions of copies, it would be The Beach Boys' last to reach the Billboard Top 10 for ten years.
1968-Top Hits
Love is Blue - Paul Mauriat
I Wish It Would Rain - The Temptations
(Theme From) Valley of the Dolls - Dionne Warwick
Skip a Rope - Henson Cargill
1968 - In Springfield, Massachusetts, the Naismith Memorial Basketball Hall of Fame opened.
1969- Bob Dylan began recording at Columbia Studios in Nashville with Johnny Cash. Few of the tracks laid down were ever released officially, although a bootleg album "The Dylan- Cash Session" made its appearance.
1971 - James Taylor made his prime time television debut on The Johnny Cash Show, singing Fire and Rain and Carolina On My Mind.
1971-Elton John U.S. debut goes gold. His first U.K. LP, "Empty Sky" is not issued in the States until 1975, by which time John has become a rock star of the first magnitude. He arrived in the States under much publicity in the summer of '70 and was hailed by Robert Hilburn of the Los Angeles Times as the first Superstar of the Seventies. "Elton John" hit #4
1972- Pink Floyd premiered "Dark Side of the Moon" in concert at London's Rainbow Theatre. When the album of the same title was released a year later, it made Pink Floyd one of rock's biggest acts. "Dark Side of the Moon" sold more than four-million copies. In 1980, it became the longest-charting rock LP in Billboard's history at 303 weeks. It was still on the album charts eight years later.
1972-Jonathan Edwards is awarded a gold record for "Sunshine," the lone hit for the Virginia folkie. He handles his brief fame in typical laid-back fashion. Instead of buying himself a fancy Porsche, he got himself a fancy truck
1972-Green Day singer/guitarist Billie Joe Armstrong is born.
1972-President Richard Nixon left the White House to visit Red China. He was the first president to visit a nation not recognized by the federal government. This was also the first trip to China, the world's most populous nation, by any American president. Accompanied by a small army of journalist, he arrived in Beijing on Fe4brtuary 21 for talks with Chairman Mao Zedong and Premier Zhou Enlai. Later that year, Nixon became the first president to visit the Soviet Union when he arrive in Moscow on May 22 for a summit with Soviet leaders. Among the agreements that were reached during the visit was the Strategic Arms Limitations Treaty, singed by President Nixon and the Soviet leader Leonid I. Brezhnev on May 26, which limited both nations to 200 antiballistic missiles each, divided between two defensive systems.
1975-John Lennon releases "Rock n' Roll," his final record before a self-imposed five year exile from the music business. It reaches #6 on the chart and doesn't stay for long, falling fast.
1976-Top Hits
50 Ways to Leave Your Lover - Paul Simon
Love to Love You Baby - Donna Summer
You Sexy Thing - Hot Chocolate
The White Knight - Cledus Maggard & the Citizen's Band
1976- the Eagles "Their Greatest Hits" album was released. It would eventually sell more than 22 million copies in the US, second only to Michael Jackson's "Thriller."
1976-Harvard University's Hasty Pudding Theatrical society gives its annual "Women of the Year" award to Bette Midler. Upon accepting, she comments: "This award characterizes what the American male wants in a woman--brains, talents and gorgeous tits." Saw her recently at the San Jose Compaq Arena, "Kiss My Brass," and she was better than ever, more topical than ever, and just plain terrific.
1979-"A Prairie Home Companion" premieres on radio. This popular live variety show debuted locally on Minnesota Public Radio in 1974 and was first broadcast nationally on Feb 17, 1979 as part of National Public Radio's Folk Festival USA. It became a regular Saturday night program in early 1980. Host Garrison Keillor's monologues about the mythical Lake Wobegon and his humorous ads for local businesses such as Bertha's Kitty Boutique, Powdermilk Biscuits and the Chatterbox Cafe were accompanied by various musical groups. Broadcast from the World Theater in St. Paul, MN, the show went off the air in 1986. A series of programs were done for cable TV, and Keillor continues to write works of fiction (Lake Wobegon Days). In 1994, "A Prairie Home Companion" went back on the air on Public Radio International.
1983- Linda Ronstadt, Nicolette Larson, Chaka Khan, Dave Mason and Helen Reddy were the hosts of a skating party in Los Angeles to raise campaign funds for California Governor Jerry Brown's presidential campaign. He then began to date Linda Ronstadt, and it is said their trip un-married to Africa together was the down fall of his candidacy for President.
1984-Top Hits
Karma Chameleon - Culture Club
Joanna - Kool & The Gang
Jump - Van Halen
That's the Way Love Goes - Merle Haggard
1989-Chicago Flag Display Controversy. An exhibit at the School of the Art Institute of Chicago, titled What is the Proper Way to Display a US Flag?, consisted of a ledger for viewers to write their impressions but required the viewers to stand on a US flag mounted on the floor to reach the ledger. The exhibit by art student Scott Tyler prompted protests from veterans' groups, a failed lawsuit and an introduction of legislation by Senator Bob Dole to make displaying a US flag on the floor or ground a crime. Although that legislation didn't pass, Congress continues to introduce legislation against flag desecration, most recently in 1999.
1989-Top Hits
Straight Up- Paula Abdul
Lost In Your Eyes- Debbie Gibson
Wild Thing- Tone-Loc 2
The Lover In Me- Sheena Easton
1990-Aerosmith appears on Saturday Night Live where they perform a version of the Wayne's World theme song during a skit in which they appeared as themselves.
1990-- The biggest winter storm of the season hit the Pacific Coast Region. In northern California, snow fell along the coast, and two day totals in the mountains ranged up to 67 inches at Echo Summit. Snowfall totals in the mountains of southern California ranged up to 48 inches at Green Valley, with 46 inches reported at Big Bear. Up to two feet of snow blanketed the southern Cascade Mountains of Oregon, and 20 to 35 inches were reported in the northern Cascades of Oregon. Up to ten inches of snow blanketed Seattle WA.
1990 - "Opposites Attract", by Paula Abdul with The Wild Pair, was #1 in the U.S. for the second of three weeks. On the Country chart, "On Second Thought", by Eddie Rabbitt, was #1 for the first of two weeks.
1994-Top Hits
The Power Of Love- Celine Dion
All For Love- Bryan Adams/Rod Stewart/Sting
The Sign-Ace Of Base
Breathe Again- Toni Braxton
1996 - "One Sweet Day", by Mariah Carey and Boyz II Men, was number one for the 12th of 16 weeks. Now that's what we call a smash! "Bigger Than The Beatles", by Joe Diffie was beginning a 2-week run at #1 on the Country music chart.
1998-The US won the first Olympic gold medal ever awarded in women's hockey, defeating Canada in the final, 3-1, in the Nagano Winter Olympics. The American team was led by captain Cammi Granto and goalie Sarah Tueting.
1999-Top Hits
Angel Of Mine- Monica
...Baby One More Time- Britney Spears
Believe- Cher
Heartbreak Hotel- Whitney Houston Feat. Faith Evans
2000 - Windows 2000 Professional Edition was released. Windows 2000 was an "the next generation NT operating system" that Microsoft said took four years and cost over $1 billion to develop.
2008--Little Richard (Richard Penniman--1955 today )got a standing ovation from a crowd of 2,400 at the Ryman Auditorium in Nashville without playing a single note. The 75 year old Rock 'n Roll pioneer was seated at the rear of the auditorium during a concert by The Temptations and The Four Tops when he was introduced by The Temp's Otis Williams.
--------------------------------------------------------------

Winter Poem
Canadian Winter
by Jelaluddin Rumi
Sometimes it feels like
it is always winter here
In our "snowy north"
as others call it
while they ask us, with sly smiles,
if we live in igloos, and use dogsleds
to get around.
I could move, I suppose.
Someplace warm, where
I could grow
Morning Glories instead of Marigolds
And not have to read about hockey
eight months of the year.
But here, there is a breathless anticipation
of the seasons change.
We are all watchful eyes
for the first buds on trees,
And the last of the ice
flowing away down the river.
So I think I will stay
In my "snowy north".
Where the hoarfrost on the trees stands out
so clear against the cold air
it makes your heart hurt just to look at them
And the borealis dance over the fields in May
Calling me to remember
the joyous flow of life.
--------------------------------------------------------------

SuDoku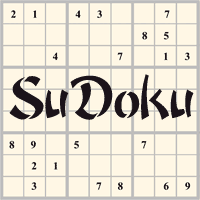 The object is to insert the numbers in the boxes to satisfy only one condition: each row, column and 3x3 box must contain the digits 1 through 9 exactly once. What could be simpler?
http://leasingnews.org/Soduku/soduko-main.htm
--------------------------------------------------------------

Daily Puzzle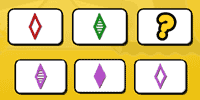 How to play:
http://www.setgame.com/set/puzzle_frame.htm
Refresh for current date:
http://www.setgame.com/set/puzzle_frame.htm
--------------------------------------------------------------


http://www.gasbuddy.com/
http://www.gasbuddy.com/GB_Map_Gas_Prices.aspx
http://www.gasbuddy.com/GB_Mobile_Instructions.aspx
--------------------------------------------------------------

Weather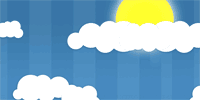 See USA map, click to specific area, no commercials
--------------------------------------------------------------

Traffic Live---
Real Time Traffic Information
You can save up to 20 different routes and check them out with one click,
or type in a new route to learn the traffic live
--------------------------------