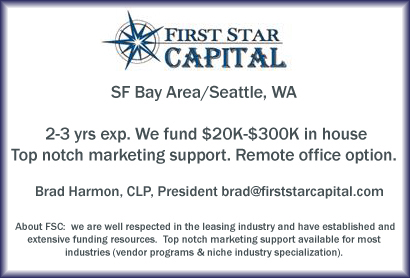 Friday, February 19, 2010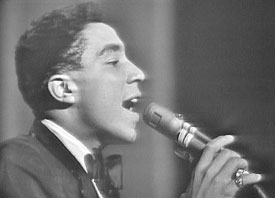 (1960)

Singer/Songwriter William "Smokey" Robinson, Jr. born February 19, 1940 Detroit, Michigan. As an original member of Motown Records' first vocal group The Miracles and as a solo artist, Robinson delivered thirty-seven Top 40 hits for Motown between 1960 and 1987. He wrote such hits as "The Way You Do the Things You Do", "My Girl", "Since I Lost My Baby", and "Get Ready". As a singer he is also known for "I've Been Good To You", You've Really Got A Hold On Me," Baby, Baby Don't Cry" and "The Tears of a Clown." He had many other more recent hits such as "Just to See Her."
http://www.answers.com/topic/smokey-robinson
http://www.youtube.com/watch?v=Y2EsZpobWJs
http://www.youtube.com/watch?v=ltRwmgYEUr8&feature=related
http://www.youtube.com/watch?v=k2kxlZDOHeQ&feature=related

Headlines---
Attention: Allied Health Care Services, Inc.
Classified Ads---Controller
Feds Raise Interest Rate to Banks, First Move since 2008
Axis Capital/Triton/Sports Ill./Hayman $600MM Investment
by Christopher Menkin
From the Desk of Michael J. Witt, Esq.
Automatic Renewal: A Different Perspective
Cartoon---In, Out
Lease Broker Assistant joins "Back Office List"
Classified Ads---Help Wanted
Leonardo da Vinci's Resume
by Marc Cenedella, Founder & CEO, TheLadders.com
February CLP Circular--John Byrum/Doug Houlahan
Shutter Island/North Face/Everybody's Fine
Coco before Chanel/Make Way for Tomorrow
Fernando Croce on Movies/DVD's just released
Manhattan, Kansas---Adopt-a-Dog
News Briefs ---
Largest Monitor Lessor Cut to Junk by Fitch
Fed Move May Signal End to Easy Bank Profits
Mortgage Rates fall below 5%
PGA Tour commissioner: Woods to return to therapy
You May have Missed---
California Nuts Brief---
Sports Briefs---
"Gimme that Wine"
Today's Top Event in History
This Day in American History
"Snow Day" by Barry S. Marks, Esq.
Winter Poem
SuDoku
Daily Puzzle
GasBuddy
Weather, USA or specific area
Traffic Live----
######## surrounding the article denotes it is a "press release"

[headlines]

--------------------------------------------------------------

--------------------------------------------------------------

--------------------------------------------------------------

[headlines]
--------------------------------------------------------------

[headlines]
--------------------------------------------------------------
[headlines]
--------------------------------------------------------------
[headlines]
--------------------------------------------------------------
[headlines]
--------------------------------------------------------------
Classified Ads---Help Wanted
Sales

Newport Beach, CA / New York, NY
20 openings CA/4 NY - Min. 1yr exp.
Est. customer/vendor a plus. Base plus comm.
Info@eaglebusinessfinance.com

Eagle Business Finance is a national Leasing company offering brokered and internal funding services from $1,000 to $2,800,000
www.eaglebusinessfinance.com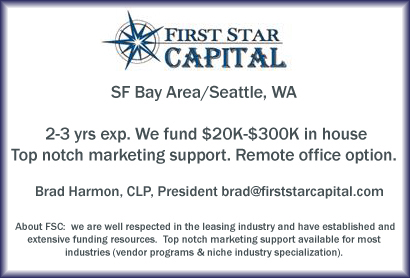 5 Years+ Small Ticket or Middle Market Exp.
with Established Customer/Vendor relationships.
Remote Office or On Site/ Jobs@TEQlease.com
Attn: Mike Lockwood or Russ Runnalls CLP

TEQlease Provides Customized Equipment
Leasing Solutions For Businesses Nationwide
www.TEQlease.com
Please see our Job Wanted section for possible new employees.
[headlines]
--------------------------------------------------------------

[headlines]
--------------------------------------------------------------
February CLP Circular--John Byrum/Doug Houlahan



The February Certified Leasing Professional Circular introduces the 2010 president Chris Walker, CLP, GreatAmerica Leasing with information about the foundation, introducing two members:

An Interview with John Byrum, CLP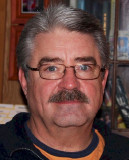 John Byrum, CLP
Oce Financial

Q: Can you share a little about your background and how you got started in the leasing business?
My plunge into the equipment leasing world began in 1980 when I was promoted to Leasing Manager at Pitney Bowes Credit Corporation (PBCC). Since that entry into the industry, I have held numerous positions including President & Managing Director of Pitney Bowes Credit Australia Limited (PBCAL), Vice-President — Broker Services for Colonial Pacific Leasing Corporation (CPLC) and Director of Leasing — Digital Print Systems for Oce Financial Services (OFSI); the position I hold today. My career in this industry has been a labor of love. Every day is different and the opportunity to work with some of the best minds the leasing world has to offer is something I still get excited about and utilize often. Most of my experience has been in the captive leasing field but my most enjoyable experience was working with CLPC. This position allowed me to work with and get to know many people in the lease broker world. Being a part of NAELB, UAEL and other broker organizations was rewarding and refreshing. It also allowed me to become a part of the CLP Foundation; one of my proudest moments. When I was hired by Oce Financial Services, I trumpeted the value and education this organization could provide and I am proud to say that OFSI now has two more CLP members with several more preparing to take the test.
Q: What do I enjoy most about my job?
As I mentioned in my first answer, everyday is different and the challenges my team and I face are constantly changing and evolving. We have to continuously work to get ahead of the deal and make sure it is done correctly. That is the part I love the most. I relish the chase and the finding new ways to get around the pitfalls that may get in the way.
Q: What are the biggest challenges in my day?
I have two very large and critical challenges. In this day and time, getting access to credit is my single biggest challenge. With the economy in turmoil, it has become much more difficult to get even the best of customers' credit approved. Even in a captive environment, credit is critical to the success of every leasing organization. The second challenge I face on a daily basis is access to resources. When the economy turned downward, it became necessary to eliminate several positions. Now that the economy appears to be stabilizing and business is picking up, the number of resources I have available to process the business is barely enough. We had to learn how to do more with less; not an easy proposition.
Q: If I could be a superhero, what would be my superpower and why?
Actually, my favorite superhero is Batman. He is the only superhero without super powers. He relies on his training, his instincts, his abilities and his intelligence to defeat evil and does a great job of it. That is who I aspire to be.
Q: Would I share an interesting hobby or accomplishment?
During the 60's and early 70's, I was a lead guitar player in a rock and roll band in Tennessee where I grew up. We were very popular in and around the Knoxville/Chattanooga, TN area. We broke up as a band in early 1970 but remained friends. In 2009, a local arts council asked if we would reunite for a fund-raising. We all agreed to do it. We spent about 2 months practicing in Tennessee for this event which was a resounding success. It was so successful, our hometown, Madisonville, TN asked us to perform for a 4th of July event the city was hosting. We were all somewhat overwhelmed by the turnout. There were over 5,000 people there to hear us play. The townspeople had not forgotten our band. We are now practicing for another arts council fund-raiser in April, 2010.
Another hobby I have is riding my Harley. I love to ride and feel the freedom it allows. The Harley Owners Group I belong to hosts several fund raising events. I love the rumble of 3500 Harley's; especially knowing it is for a great cause. Let's ride!

An Interview with Doug Houlahan, CLP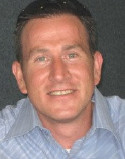 Doug Houlahan, CLP
Maxim Commercial Capital

Like most of us I believe I tripped and accidentally landed in the leasing business. It wasn't an industry I consciously pursued, but as a serial entrepreneur I liked the diversity of the business and the opportunities to get an inside look at so many different businesses.
While in my second year of graduate school and running a Wells Fargo Bank branch I met Chris Enbom, CEO and founder of Allegiant Partners Inc. I was actually trying to get my wife a job as she had been in the leasing business for a few years and was commuting to the East Bay and I thought a job close to home in Marin County would be an ideal situation. Ultimately, after a few months of discussion, I joined Allegiant as a Controller, but very quickly found myself participating in many roles in this rapidly growing five person company.
As Allegiant grew, so did my responsibilities and my introduction to all aspects of the business and really the "on the job" CLP education. In addition to my initial accounting role I very quickly became involved in business development and over the next five to six years actively participated and/or was involved in Accounting and Audits, Credit and Underwriting, Documentation, managing banking relationships and credit lines, collection efforts including litigation, and various software and system integrations, a complete CLP education.
In January 2009 as the liquidity crisis had us all in it's gripped I left Allegiant Partners and was introduced to a group of businessman in the Los Angeles area that wanted to enter the Equipment Leasing world and I was the final piece to their puzzle. The timing of this meeting was serendipitous and within a few weeks Maxim Commercial Capital was born and our first deals were funded.
The last year has been a whirlwind and I'm amazed at how closely the CLP materials and test actually mimic my day to day responsibilities of running a leasing company and growing a balance sheet. As I write this "Spotlight" I am preparing for our accounting audit, closing out the year-end financials, working on obtaining our first bank warehouse line, creating documentation for outside investments, and for two real estate backed transactions, negotiating and filing suit on several defaulted transactions and working on a business plan for developing a small direct origination team. Unbelievably it's all in a days work and I truly believe the CLP preparation has allowed me to more effectively handle every aspect of this business.
While I am not at the office, which is actually two blocks from my house, I'm spending time with my wife Angie and our three young children, Lauren (6), Brady (4) and Ryan (2) in and around our home about 30 minutes north of San Francisco, CA. As native Midwesterners we don't miss a day to appreciate the beautiful place we live!
The perfect start to my day involves some sort of early morning exercise, preferably an outdoors hike or run here in beautiful Marin County, followed by my favorite cup(s) of Peet's Coffee!

February CLP Circular edition:
http://leasingnews.org/PDF/CLP_February_Circular.pdf
[headlines]
--------------------------------------------------------------
Fernando's View
By Fernando F. Croce

Moviegoers can check in suspenseful "Shutter Island" or climb the poetic heights of "North Face," while DVD viewers can enjoy underrated performances by Robert De Niro ("Everybody's Fine") and Audrey Tautou ("Coco Before Chanel"), and discover a genuine masterpiece ("Make Way for Tomorrow").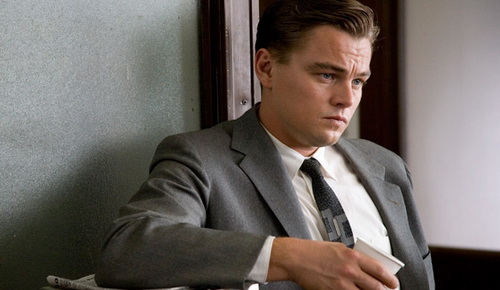 Shutter Island (Paramount Pictures): You know you're in for a wild, passionate time when you step into a movie by Oscar-winning director Martin Scorsese ("Taxi Driver," "The Departed"). His new movie, a powerful thriller set in the 1950, is no exception. Leonardo DiCaprio stars as Teddy Daniels, a U.S. marshal who, along with his partner (Michael Ruffalo), gets tangled in a murky investigation in an insane asylum located in an isolated Massachusetts island. As patients disappear in the fog and doctors reveal increasingly creepy sides, will the heroes uncover the truth or become just another lost soul in the maze of insanity? Mixing suspense with keen cinematic sophistication, it's a nail-biting ride full of surprises and solid performances from a cast that also includes Michelle Williams, Ben Kingsley and Max von Sydow.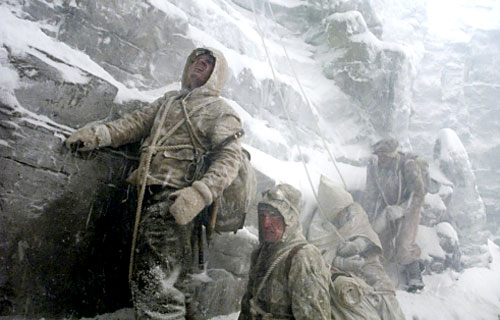 North Face (Music Box Films): Ever since the 1920s, Germany has held a long tradition of poetic and exciting stories set on mountaintops. This updated version, based on a true story, offers some of the adventure of those alpine classics. Set in 1936, it tells the tale of Toni Kurtz (Benno Furmann) and Andi Hinterstoisser (Florian Lukas), a pair of daring rock-climbers who become reluctant stars of nascent Nazi propaganda by agreeing to conquer the dangerous Swiss Eiger mountains. Though the plot has plenty of interest for history buffs, the movie's greatest asset remains its visual splendor. Making exceptional use of snowy peaks and endless icy expanses, director Philipp Stolzl creates a memorable blend of danger and exhilaration. Make sure to get a large screen. With subtitles.
Netflix tip: Hopefully the Criterion release of "Make Way for Tomorrow" will help a whole new generation of movie-lovers rediscover the beauties of Leo McCarey. In the meantime, hit your Netflix queue for the other glories of this underrated director: "Duck Soup" (the Marx Brothers' funniest movie), the peerless screwball comedy "The Awful Truth" (with Cary Grant and Irene Dunne), and the melancholy, heartfelt "An Affair to Remember."
New on DVD: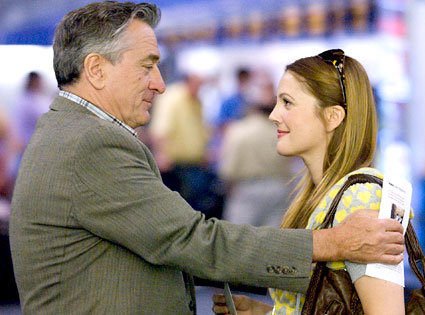 Everybody's Fine (Miramax Films): More often remembered for his brilliant portrayals of brutal, volatile men ("Taxi Driver," "Raging Bull"), Robert De Niro gives a beautifully understated performance in this sensitive Christmas family drama. He plays Frank Goode, a recent widower who, upon learning that none of his kids will be able to make it home for the holidays, packs his bags and decides to visit them himself. His son (Sam Rockwell) is a Denver musician, while one daughter (Kate Beckinsale) is a Chicago executive and the other (Drew Barrymore) is a Las Vegas dancer. Will the discoveries he makes about each of them put a strain on the family, or will they bring them closer together? Warmly acted and keenly observed, this is a terrific choice for audiences looking for enjoyable Christmas entertainment.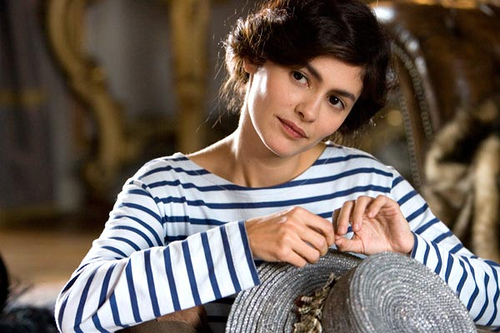 Coco Before Chanel (Sony Pictures Classics): Better known for such sweetheart roles as "Amelie," Audrey Tautou will surprise audiences with her tough performance in this polished biography of the legendary French fashion staple. Chronicling Coco Chanel's early years leading up to her breakout in the clothing industry, it follows her from a stubborn orphan to a young seamstress who buckled society's definitions of how women should dress, including her relationships with a rich playboy (Benoit Poelvoorde) and a dashing British suitor (Alessandro Nivola). Though not as affecting as "La Vie en Rose," the biopic about Edith Piaf from a few years back, the movie remains a satisfying entertainment thanks to director Anne Fontaine's flavorful period re-creations and the chemistry between Tautou and Poelvoorde. With subtitles.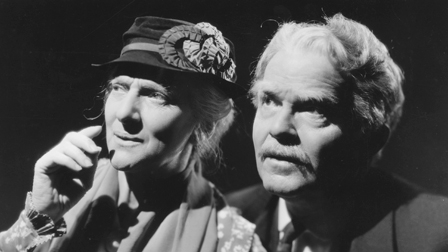 Make Way for Tomorrow (Criterion): One of cinema's greatest humanist filmmakers, Leo McCarey was a master at combining laughter and heartbreak. That unique gift, so pronounced in "Going My Way" and "The Bells of St. Mary," is at its purest in this masterpiece from 1937, finally available on DVD and getting the full, deluxe Criterion treatment. It tells the story of Ma (Beulah Bondi) and Pa Cooper (Victor Moore), an elderly couple who gradually become estranged after they're forced to live with their grown children. Though the story may sound depressing, McCarey and his matchless actors endow it with lovely humor, pathos, and human dignity. Orson Welles famously said that this film could "make a rock cry," so bring a box of tissues.

[headlines]
--------------------------------------------------------------

[headlines]
--------------------------------------------------------------




News Briefs----
[headlines]
---------------------------------------------------------------




You May have Missed---
[headlines]
---------------------------------------------------------------



Sports Briefs----

Evan Lysacek wins first gold for U.S. since Brian Boitano
http://www.chicagotribune.com/sports/olympics/ct-oly-0219-figure-skating--20100218,0,3540068.story

Vonn falters, Squaw Valley's Mancuso captures second silver at Winter Games in Vancouver
http://www.examiner.com/x-26607-SF-Skiing-Examiner~y2010m2d18-Vonn-falters-Squaw-Valleys-Mancuso-captures-second-silver-at-Winter-Games-in-Vancouver
[headlines]
---------------------------------------------------------------


California Nuts Briefs---

How Arnold Schwarzenegger cleared an $80,000 tax lien for twenty bucks
http://www.accountingweb.com/topic/watchdog/how-arnold-schwarzenegger-cleared-80000-tax-lien-twenty-bucks
Sacramento accountant with lavish lifestyle charged with stealing from clients
http://www.accountingweb.com/topic/tax/sacramento-accountant-lavish-lifestyle-charged-stealing-clients
----------------------------------------------------------------
----------------------------------------------------------------

Today's Top Event in History
[headlines]
----------------------------------------------------------------

This Day in American History
1674 - The Treaty of Westminster was signed, ending the Anglo-Dutch War; under its terms, New Netherlands (New York) became British.
http://website.lineone.net/~d.bolton/Chron/chron.htm
http://www.nnp.org/project/historical.html
1803-Ohio became the 17th state. Although slavery had been outlawed in the Northwest Territory by the Norwest Ordinance in 1787, Ohio was the first state in which slavery was forbidden by law from the beginning of statehood. Vermont had outlawed slavery with the adoption of its constitution in July, 1777, some six months after its declaration of independence.
http://www.ohiohistorycentral.org/ohc/history/h_indian/periods/ohiost.shtml
1810 - The famous "cold day" in New England. Gale force winds wrecked homes, and accompanied a sudden overnight drop in temperature of 50 degrees. Tragedy struck Sanbornton, NH where three children froze to death.
1807- Aaron Burr was arrested in Wakefield, AL, by Captain Edmund P. Gaines and taken to Richmond, VA, where he was brought before Chief Just John Marshall of the U.S. Circuit Court on March 30. Burr served as vice-president, after losing the election in an electoral 35th ballot in the House of Representatives to Thomas Jefferson in 1804 (in those days, president and vice-president did not run together). He served under Jefferson from 1801 to 1805 and was not re-elected, although Thomas Jefferson was re-elected president from 1805 to 1809. In 1807, Burr was accused of organizing an expedition to invade Mexico and set up a separate republic in the Southwest. On June 24, he was indicted for treason. The trial began on August 3 and ended in an acquittal on September 1.
1821-Union General Francis Preston Blair, Jr., born in Lexington, Kentucky. The colorful Blair was instrumental in keeping Missouri part of the Union during the early stages of the Civil War.
http://www.multied.com/Bio/UGENS/USABlair.html
http://www.aoc.gov/cc/art/nsh/blair.htm http://bioguide.congress.gov/scripts/biodisplay.pl?index=B000523
1831-Locomotive to burn coal: the first trial of the first locomotive to burn coal was the York, invented by Phineas Davis, a watchmaker, and built at York, PA. Ironically, the only accident in which the train was involved occurred on September 27, 1835, as the result of a defective track. the accident killed Phineas Davis, who was riding on the locomotive.
1847- In the eastern foothills of California's Sierra Nevada Mountains, a relief party reaches the Donner Party, finding only about half of the original eighty-nine pioneers have survived.
http://www.sfmuseum.org/hist6/donner
1851- Angry San Francisco vigilantes take the law into their own hands.
http://www.historychannel.com/cgi-bin/frameit.cgi?p=http%3A//www.historychannel.com/
cgi-bin/today_relocate.cgi%3Fmonth%3D10%26day%3D11%26
section%3Dthisday%26x%3D17%26y%3D7
1856-Tintype Camera: Profession Hamilton Smith, professor of natural sciences, Kenyon College, Gambier, OH, received a patent for a tintype camera for "photographic pictures on japanned surfaces." the photographs were collodion positives on black or chocolate-colored iron plates. 1858 -- Leschi, chief of the Nisqually & Yakama, is hanged for leading attack on Seattle, Washington territory. Native American Leschi hanged for his role in the Indian Wars of 1855-56. His belief that reservations were first step to annihilation led him to encourage an uprising by Coastal tribes in the Puget Sound region surrounding Seattle. See Della Gould Emmons sympathetic novelization, Leschi of the Nisquallies (Dennison, 1965).
http://www.leschi.bia.edu/warrior.htm
1864-Knights of Pythias: The social and fraternal order of the Knights of Pythias was founded at Washington, DC by Justus H. Rathbone, and embraces more than two thousand subordinate lodges in the United States and Canada
http://www.pythias.org/
1878-Phonograph: Thomas Alva Edison of Menlo Park, NJ, secured a patent on a 'phonograph or speaking machine." his original idea had been to invent a telegraph repeater, and he had given construction directions to one of his mechanics, John Kreuis, on August 12, 1877. The first cylinder, operated by a hand crank, was wrapped in tin foil, with which two needles fastened to diaphragms made contact. The first voice recorded on the new instrument was "Mary had a little lamb". A clock spring motor and wax like record were invented some ten years later called the Graphpone, manufactured by Bell and Tainter, Washington, DC. The first phonograph record on the modern disk type was invented by Emile Berlinger of Washington, DC, easier to duplicate for mass market than the Edison Recording Cylinder and called Berlinger's "Gramophone" record.
1884 - Severe thunderstorms spawned sixty tornadoes in the southeastern U.S., killing more than 420 persons and causing three million dollars damage. Georgia and the Carolinas hardest were hit in the tornado outbreak.
1897 - Mrs. Hoodless founded the first Women's Institute at Stoney Creek in Ontario, Canada.
1897-Trumpet Player Johnny Dunn birthday, Memphis, TN
http://www.redhotjazz.com/dunn.html
http://www.redhotjazz.com/jazzhounds.html
1899 --- Louis" Kid Shots" Madison birthday
http://user.tninet.se/~rrr043f/forum8.htm
(great story with much about "Kid Shots", a true New Orleans brass band cornet player, who was with the Original Tuxedo Orchestra and Eureka Brass Bands, better known than Bunk Johnson is known today. Read the story. Several albums exist with his playing).
1903-saxophone player Clarence Hall Birthday, New Orleans, LA http://www.redhotjazz.com/Tuxedo.html
1903 -- Kay Boyle born St. Paul, Minnesota. Novelist, short story writer, anti-war activist. Wrote Plagued by Nightingales. Reportedly Loved Dubonnet, Paul Robeson, razor clams, and sang "Miss Otis Regrets" like no one else. In Paris in the 20's, NY in the 40's and in jail in the 60's. Close friends included James Joyce, Man Ray, Picasso, Joan Baez, and Katherine Anne Porter. S. I. Hayakawa labeled her the most dangerous woman in America. In 1967 at the height of the Vietnam War protests, Hayakawa, president of SF State University, (& later US Senator), publicly fired Boyle for her active role in the student protests. She was 65 years old. I interviewed her several times and found her to be an extremely bright, articulate person, seemingly with something profound to say at each interview. As an American expatriate writing in Paris in the 20's & 30's, a journalist documenting the fall of France in the 40's for The New Yorker, a blacklisted writer in the 50's, an anti-war activist & essayist in the 60's & 70's, & founder of the San Francisco chapter of Amnesty International in the 80's, Kay Boyle's literary and political career is a chronicle of the events & concerns of the 20th century. Kay Boyle wrote 18 novels, 60 short stories, numerous children's books, & six collections of essays. She received many awards including two Guggenheim's & a Lifetime Achievement Award from the National Endowment for the Arts. Throughout all of this, she had three husbands & six children. "Considered herself a citizen of the world, and for over thirty of her 90 years, lived in Europe. Her books are being reissued in Germany and are still available in France. Beginning in 1923, when she issued, along with 16 other expatriate writers, a proclamation calling for 'The Revolution of the Word,' which mirrored the decadence & self-involvement of the era by declaring that 'the writer expresses, he does not communicate,' to the 1985 publication of Words That Somehow Must Be Said, a collection of her poetic and searing essays composed primarily while she was imprisoned for protesting the Vietnam War, Kay Boyle utilized and transformed the political and social realities of her times into art, as she has admitted, it cost her dearly. Cited in 1928 by Katherine Anne Porter as the next James Joyce or Gertrude Stein, Kay Boyle nevertheless remains one of the most unsung women writers of the century, repeatedly overshadowed by many of her less accomplished contemporaries. Perhaps because Boyle chose to pursue the path of "a moralist in the highest sense of the word, speaking briefly & clearly of the dignity and integrity of individual man." Perhaps because early in her career she made a conscious decision that politics were as important as art. Perhaps it is because, as Studs Terkel suggested, just when her work was beginning to reach a wider audience she was blacklisted. She died in 1992.
http://www.english.uiuc.edu/maps/poets/a_f/boyle/bio.htm
http://www.lib.udel.edu/ud/spec/findaids/boyle_k.htm
http://www.nybooks.com/authors/2779
http://www.english.uiuc.edu/maps/poets/a_f/boyle/boyle.htm
1910 - At a New York dinner party, host Diamond Jim Brady ate five helpings of roast beef, gallons of stewed fruit, 84 oysters and three gallons of orange juice.
http://www.gourmandizer.com/ezine/brady/
http://www.amazon.com/exec/obidos/ASIN/0404044182/avsearch-df1-2-20/
102-1682336-8966565
1912-Modern jazz bandleader Stan Kenton was born in Wichita, Kansas. He was best known for his jazz concertos and opuses which came to be known as progressive jazz. Kenton also an interest in Latin American music, and his orchestra had a hit in the late 1940's with "The Peanut Vendor." Kenton maintained a big band for more than 35 years, beginning in 1940. He died in Los Angeles on August 25th, 1979.
http://www.stan-kenton.com/
http://www.52ndstreet.com/kenton/kenton.htm
1912 -- In the Bread Roses Strike in Lawrence, Massachusetts, 200 police draw their clubs and go after 100 women pickets, knocking them to the ground and beating them. As the police clubbing become more frequent & violent, strike leader Big Bill Haywood urges the women not to picket. Instead of agreeing, an Italian woman suggests):
"Tomorrow morning, man no go on picket line. All man, boy stay home, sleep. Only woman, girl on picket line tomorrow morning. Soldier and policeman no beat woman, girl. You see, I got big belly, she too got big belly. Policeman no beat us." The next morning, however, the women are out in full force, only to be beaten so badly that the Italian woman who spoke at the meeting and Bertha Crouse, another pregnant striker, lose their babies and almost die.
http://1912.history.ohio-state.edu/labor/FirstDays.htm
http://1912.history.ohio-state.edu/labor/Organizers.htm
http://www.spartacus.schoolnet.co.uk/USAettor.htm
1916- George Edward "Eddie" Arcaro birthday, broadcaster and jockey born at Cincinnati, OH. Acrcaro is the only jockey to win racing's Triple Crown twice, triumphing with Whirlaway in 1941 and Citation in 1947. . In all, he won five Kentucky Derbies, six Preakness Stakes and six Belmont Stakes. Died at Miami, FL. Nov 14, 1997.
1917 -Birthday of author Carson McCullers. Her "Heart is a Lonely Hunter" (1940) made her famous at age 23. She also authored "Reflection in a Golden Eye" (1941), "The Ballad of the Sad Café" and the much praised play "The Member of the Wedding" and numerous short stories of great quality and sensitivity.
1918 - In Russia, a decree abolishing all private ownership of land, water and natural resources was issued by the Soviet Central Executive Committee. Many American companies lost all their investment and cash in the Soviet.
1919- First Pan-African Congress organized in Paris by WEB DuBois.
1922 - Ed Wynn became the first big-name, vaudeville talent to sign as a radio talent. Until then, top talent did not consider radio respectable.
1933 -Giant Forest CA received 60 inches of snow in just 24 hours, a state record, and the second highest 24 hour total of record for the U.S.
1934 - The University of Southern California (USC) and Notre Dame were both given as examples of commercialism in intercollegiate sports when each of them signed a three-year football contract, while other schools were "feeling the depression."
1934- Bob and Dolores Hope marry
http://www.loc.gov/exhibits/bobhope/moving.html
http://www.wic.org/bio/dhope.htm
http://www.hopetribute.org/photos/1939_queen-mary.htm
http://www.museum.tv/archives/etv/H/htmlH/hopebob/hopebob.htm
1940-Smokey Robinson birthday, song writer, lead singer with the Miracles, Smokey Robinson, born Detroit, Michigan. Bob Dylan once said was his favorite poet, Robinson developed into one of the foremost songwriters and singers in pop music. He had formed a band called the Miracles in high school. The group met Berry Gordy Junior in 1957, and the success of the Miracles first single, "Bad Girl," convinced Gordy to make Motown records a national company. The Miracles put Motown on the map in 1960 with "Shop Around," the company's first million-seller. The Miracles were one of Motown's premier groups, with hits such as "Get Ready," "Second That Emotion" and "Tracks of My Tears." Robinson left the group in 1972 to record on his own, - and to continue his duties as a vice-president of Motown.
http://www.smokeyrobinson.net/
1942-Japanese interned: as a result of President Franklin Roosevelt's Executive Order 9066, some 110,000 Japanese-Americans living in coastal Pacific areas were placed in concentration camps in remote areas of Arizona, Arkansas, inland California, Colorado, Idaho, Utah and Wyoming. Two-thirds of them were American citizens. These interned American citizens lost an estimated $400 million in property. They were allowed to return to their homes Jan 2, 1945. Most of us never experienced the fear or these early war times, especially here in California where roads to the beaches were destroyed, railroad tracks, and black outs as we feared invasion from Japan. It should also be known. During confinement within the armed, barbed-wire surroundings, however, prayer meetings, Bible studies and worship services were held. When offered to fight in the European war, Japanese-American division were unheralded in their courage and duty to the United States, winning great respect from the other units that fought along with them. It was not until the end of the 20th century that other American's admitted their shame and guilt; however, many of us who did not live in that time period do not understand the hysteria brought by the surprise attack on Pearl Harbor, that brought Japanese conquests in Singapore and the Nazi government then to join an "axis" against the British and the United States. It was not until that time that the United States actually entered the European war.
http://www.eskimo.com/~recall/images/redblackbg.gif
http://www.uwec.edu/geography/Ivogeler/w188/j1.htm
http://www.sfmuseum.org/war/evactxt.html
http://www.scu.edu/SCU/Programs/Diversity/exhibit1.html
http://www.janm.org/main.htm
http://www.sfmuseum.org/hist/lange.html
http://education.nebrwesleyan.edu/eisenhower/partsites/northeastpage/safarik/
internmentpage.html
1942 - General Dwight D. Eisenhower is appointed chief of the War Plans Division of the US Army General Staff.
1942 - Port Darwin, on the northern coast of Australia, was bombed by about 150 Japanese warplanes. General George C. Kenney, who pioneered aerial warfare strategy and tactics in the Pacific theater, ordered 3,000 parafrag bombs to be sent to Australia, where he thought they might come in handy against the Japanese. Darwin was virtually leveled by 64 bombing raids over 21 months.
1942 - On Victor Records, Tommy Dorsey and his orchestra recorded "I'll Take Tallulah". Some other famous musicians were in the studio too, including Frank Sinatra, Jo Stafford and the Pied Pipers, Ziggy Elman and drummer Buddy Rich.
1942 - The New York Yankees said they would admit 5,000 uniformed servicemen to each of their home ball games for free during the coming season.
1943- Cass Elliot of the Mamas and Papas was born in Baltimore. The light folksy sound of the Mamas and Papas was featured on such '60s hits as "California Dreamin'," "Monday, Monday" and "Dedicated to the One I Love." The group disbanded in 1968 because of legal and personal problems. Cass Elliot continued to record on her own, scoring a big hit with "Dream a Little Dream of Me." She died in 1974.
1945-Iwo Jima: Beginning at dawn, the landing of 30,000 American troops took place on the barren 12-square-mile island of Iwo Jima. Initially there was little resistance, but 21,500 Japanese stood ready underground to fight to the last man to protect massive strategic fortifications linked by tunnels. This was a major battle in World War II.
1945- Woody Herman's First Herd waxes "Apple Honey,"" Laura," New York City. 1955 - Dot Records launched "Two Hearts, Two Kisses, One Love", the first single by Pat Boone.
1946—Top Hits
Symphony - The Freddy Martin Orchestra (vocal: Clyde Rogers)
I Can't Begin to Tell You - Bing Crosby with the Carmen Cavallaro Orchestra
Aren't You Glad You're You - Bing Crosby
Guitar Polka - Al Dexter
1946—Birthday of Karen Silkwood, documented safety infractions at Kerr-McGee Corp. Cimarron Facility involving the misuse of radioactive materials. Her mysterious death rather than covering up the infractions prompted congressional hearings.
1949-Bollingen Prize to Ezra Pound: The first Bollingen Prize for poetry was awarded to Ezra Pound for his collection The Pisano Cantos. The first awarded was steeped in controversy because Pound had been charged with treason after making pro-Fascist broadcasts in Italy during World War II. Mr. Pound was presented with the prize for his poetry collection, "The Pisano Cantos". The Bollingen Prize was presented annually through 1963 when Robert Frost was the recipient, after which it became a biennial award. The $5,000 award was upped to $10,000 in 1989 when Edgar Bowers was the prize winner, and to $25,000 in 1995. The $25,000 award went to poet, Kenneth Koch.
1952-Amy Tan Birthday, American-Chinese author. At age 26, she learned that her mother had three daughters from a previous marriage and journeyed to China to meet them. The experience helped inspire her first novel, The Joy Luck Club (1989), a collection of stories about three generations of Chinese and Chinese-American women. The book became a bestseller and was made into a movie in 1993.Tan's second novel, The Kitchen God's Wife (1991), was followed in 1995 by The Hundred Secret Senses, which explored ghosts, past lives, and Asian vs. American values. She also wrote two children's books and played in a band called the Rock Bottom Remainders with fellow writers Stephen King and Dave Barry
http://www.barclayagency.com/tan.html
1954---Top Hits
Oh! My Pa-Pa - Eddie Fisher
Secret Love - Doris Day
Till Then - The Hilltoppers
Wake Up, Irene - Hank Thompson
1954- T-Bird Hatches
http://www.historychannel.com/cgi-bin/frameit.cgi?p=http%3A//www.historychannel.com/
cgi-bin/today_relocate.cgi%3Fmonth%3D10%26day%3D11%
26section%3Dthisday%26x%3D17%26y%3D7
1955-saxophone player David Murray birthday, Berkeley, CA.
http://members.tripod.com/go54321/dm/davidmurray.html
http://www.nwu.edu/jazz/artists/murray.david/discog.txt
1956-- Elvis Presley performs three shows at Fort Homer Hesterly Armory, Tampa, FL, billed as "Country Music's Mr. Rhythm."
1958 - The Miracles released their first single, "Got a Job," on lead singer Smokey Robinson's 18th birthday. The record was an answer to the Silhouettes' number-one hit, "Get a Job." The other side of the record was "My Mama Done Told Me." Motown released first Miracles single, "Got a Job" b/w "My Mama Done Told Me".
1960 -Bill Keane's "Family Circus" cartoon strip debuts
http://www.familycircus.com/
1962---Top Hits
Duke of Earl - Gene Chandler
Norman - Sue Thompson
The Wanderer - Dion
Walk on By - Leroy Van Dyke
1963- Betty Friedan published The Feminine Mystique this month, a call for women to achieve their full potential. Her book generated enormous response and revitalized the women's movement in the US.
1963 - Russia told President John F. Kennedy that it would withdraw several thousand troops from Cuba by March 15.
1965 - Rod Stewart and his group The Soul Agents played their first major gig at a club in the London Borough of Harrow.
1966--The first concert presented by Chet Helms at the San Francisco Fillmore with Jefferson Airplane, Big Brother and the Holding Company.
1966--Lou Christie enjoys his only US number one record with "Lightnin' Strikes", a song that his record company, MGM, hated so much, they initially refused to release.
1966- Penn State University named Joe Paterno its head football coach. Through the 1997 season, Paterno's teams had complied a record of 298 wins, 77 losses and 3 ties. the Nittany Lions have won 18 bowl games and 2 national championships with Paterno at the helm.
1966 - Robert F. Kennedy suggested the U.S. offer the Vietcong a role in governing South Vietnam.
1968--ZABITOSKY, FRED WILLIAM Medal of Honor
Rank and organization: Sergeant First Class (then S/Sgt.), U.S. Army, 5th Special Forces Group (Airborne). Place and date: Republic of Vietnam, 19 February 1968. Entered service at: Trenton, N.J. Born: 27 October 1942, Trenton, N.J. Citation: For conspicuous gallantry and intrepidity in action at the risk of his life above and beyond the call of duty. Sfc. Zabitosky, U.S. Army, distinguished himself while serving as an assistant team leader of a 9-man Special Forces long-range reconnaissance patrol. Sfc. Zabitosky's patrol was operating deep within enemy-controlled territory when they were attacked by a numerically superior North Vietnamese Army unit. Sfc. Zabitosky rallied his team members, deployed them into defensive positions, and, exposing himself to concentrated enemy automatic weapons fire, directed their return fire. Realizing the gravity of the situation, Sfc. Zabitosky ordered his patrol to move to a landing zone for helicopter extraction while he covered their withdrawal with rifle fire and grenades. Rejoining the patrol under increasing enemy pressure, he positioned each man in a tight perimeter defense and continually moved from man to man, encouraging them and controlling their defensive fire. Mainly due to his example, the outnumbered patrol maintained its precarious position until the arrival of tactical air support and a helicopter extraction team. As the rescue helicopters arrived, the determined North Vietnamese pressed their attack. Sfc. Zabitosky repeatedly exposed himself to their fire to adjust suppressive helicopter gunship fire around the landing zone. After boarding 1 of the rescue helicopters, he positioned himself in the door delivering fire on the enemy as the ship took off. The helicopter was engulfed in a hail of bullets and Sfc. Zabitosky was thrown from the craft as it spun out of control and crashed. Recovering consciousness, he ignored his extremely painful injuries and moved to the flaming wreckage. Heedless of the danger of exploding ordnance and fuel, he pulled the severely wounded pilot from the searing blaze and made repeated attempts to rescue his patrol members but was driven back by the intense heat. Despite his serious burns and crushed ribs, he carried and dragged the unconscious pilot through a curtain of enemy fire to within 10 feet of a hovering rescue helicopter before collapsing. Sfc. Zabitosky's extraordinary heroism and devotion to duty were in keeping with the highest traditions of the military service and reflect great credit upon himself, his unit, and the U.S. Army.
1970---Top Hits
Thank You (Falettinme Be Mice Elf Agin)/Everybody is a Star - Sly & The Family Stone
Hey There Lonely Girl - Eddie Holman
No Time - The Guess Who
It's Just a Matter of Time - Sonny James
1970 - Chicago Seven Trial: Dellinger, Davis, Hayden, Hoffman, and Rubin found guilty of crossing state lines to incite riot; Froines and Weiner acquitted; attorneys William Kunstler & Leonard Weinglass sentenced for contempt of court on February 18; all appealed on February 19
http://jurist.law.pitt.edu/trials2.htm
1972- "A Horse With No Name" by America entered the US charts on its way to number one. The group, formed by three sons of American servicemen stationed in Britain, were discovered by Jeff Dexter, a deejay for a British underground radio station.
1972-- Sammy Davis Jr. makes his notorious guest appearance on CBS' All In The Family, giving the show's main character, white bigot Archie Bunker, a big kiss.
1972-- Nilsson's "Without You" hits #1
1974- Dick Clark staged his first American Music Awards. The awards, determined by the votes of music fans, were a response to the industry-dominated Grammy Awards. -Smokey Robinson, Helen Reddy and Roger Miller are among the hosts at the very first American Music Awards. Created by TV veteran Dick Clark to compete with The Grammys, awards are presented based on record sales, airplay as well as votes. Among this years' winners are The Carpenters for Favorite Band, Jim Croce, Favorite Male Artist, and Tony Orlando and Dawn, Favorite Single for "Tie A Yellow Ribbon 'Round The Ole Oak Tree".
1976 - Donna Summer's "Love to Love You Baby" is certified gold
1977 - Fleetwood Mac's "Rumours" was released. The album would become one of the all-time biggest sellers - over 17-million copies in the US alone. It also won 1978's Best Album Grammy. "Rumours" contained four of the band's Top- 10 hits - "Go Your Own Way," "Dreams," "Don't Stop" and "You Make Loving Fun."
1977- Stevie Wonder won his third straight Album of the Year Grammy for "Songs in the Key of Life."
1977-- Manfred Mann's Earth Band's "Blinded By The Light" hits #1
1977- Right wing Rod Gilbert of the New York Rangers scored the 1,000th point of his NHL career, a goal in the Rangers' 5-2 loss of the New York Islanders. Gilbert entered the Hockey Hall of Fame in 1982.
1977 - Snowflakes were observed at Homestead and Miami Beach in extreme southern Florida.
1978---Top Hits
Stayin' Alive - Bee Gees
(Love Is) Thicker Than Water - Andy Gibb
Just the Way You Are - Billy Joel
Don't Break the Heart that Loves You - Margo Smith
1980- vocalist Bon Scott of the Australian heavy-metal band AC/DC died after choking on his own vomit after an all- night drinking binge in London. He was 33. Scott's death came just months after AC/DC had scored their first North American success with the album "Highway to Hell." AC/DC was my son Dash's favorite band, and I took him to all the San Francisco Bay Area concerts when he was
young. I had also seen AC/DC play in local clubs, San Jose and Campbell, when they first started out and Bon Scott was wearing his outfit, and perhaps the group never sounded as good when he was the lead singer. Perhaps you did not know, but the band was named after Scott's mother's sewing machine. On the back, it said "AC /DC" as it could be used in Europe as well as Australian. He thought that was cool and electric being both AC or DC, that's what he wanted to name his band after.
1981 - 1981, a judge in New York determined that George Harrison subconsciously plagiarized "He's So Fine" when he wrote his 1970 hit, "My Sweet Lord." "He's So Fine" was written by Ronald Mack in 1963 for the Chiffons. Both songs were number-one hits. George Harrison was ordered to pay ABKCO Music the sum of $587,000 for "subconscious plagiarism" between his song, "My Sweet Lord" and the Chiffons early 1960s hit, "He's So Fine."
1981 - George Harrison was ordered to pay ABKCO Music the sum of $587,000 for "subconscious plagiarism" between his song, "My Sweet Lord" and the Chiffons early 1960s hit, "He's So Fine". Based on the riffs, chords, melodies, octaves and notes, he lost in court.
1984 – At the XIVth Winter Olympics in Sarjevo, Yugoslavia, skiers Phil and Steve Hahre of the US became the first brothers to finish first and second on the same Olympic event. Phil won the gold medal in the slalom, and Steve won the silver. When the XIV Winter Olympic Games ended at Sarajevo, Yugoslavia. The Soviet Union led all countries with 25 medals, the United States captured nine medals to tie for fifth place. Within the shadow of what was the Olympic Stadium, hundreds, maybe thousands, of Bosnians are now buried; the result of the civil war that began in the early 1990s
1984- Dale Yarborough became only the second driver to win consecutive Daytona 500 races by sweeping into the lead just two times from the finish and taking the checkered flag. Yarborough joined Richard Petty in this select circle.
1985 - Cherry Coke was introduced by the Coca-Cola Company, not at company headquarters in Atlanta, but in New York City, instead. Many who grew up in the 1950s rushed to buy the canned and/or bottled taste of nostalgia; hoping it would taste the same as they remembered. It was common to have a "Cherry Coke" or "lemon coke" and even a" chocolate coke." Unfortunately, the taste was not what many of us remembered at the ice cream fountain or corner drug store (I guess I am that old as I remember going to Mamaroneck Junior High and stopping on the way home at the Larchmont corner drug store for a tall soda.
1986---Top Hits
How Will I Know - Whitney Houston
When the Going Gets Tough, the Tough Get Going - Billy Ocean
Kyrie - Mr. Mister
Makin' Up for Lost Time (The Dallas Lovers' Song) - Crystal Gayle & Gary Morris
1986- rap artist Kurtis Blow and rock musician Steven Van Zandt visited a Chicago high school to speak against apartheid. Van Zandt was the driving force behind Artists United Against Apartheid, a benefit group of 49 artists who recorded the 1985 hit "lSun City." Proceeds from the record were to benefit political prisoners in South Africa.
1987- Willie Nelson's movie "Red-Headed Stranger," opened in Austin, Texas at a benefit for public television. The film, based on Nelson's 1975 concept album of the same name, also starred Katherine Ross and Morgan Fairchild.
1987 - A controversial anti-smoking ad aired for the first time on television. It featured actor Yul Brynner in a public service announcement that was recorded shortly before his death from lung cancer.
1988- Roy Acuff, the King of Country Music, celebrated his 50th anniversary on the Grand Ole Opry. Also marking his 50th year on the show was Acuff's player, Pete Kirby, known as Bashful Brother Oswald. Honoring Acuff were such stars as Del Reeves, Porter Wagoner and Connie Smith. Acuff came out of the East Tennessee Hills in the 1930's to become the Opry's first singing star.
1988 - Showers and thunderstorms in the southeastern U.S. drenched Valdosta GA with more than five inches of rain, and the 24 hour rainfall total of 7.10 inches at Apalachicola FL more than doubled their previous 24 hour record for February.
1988- Former Wham! front man George Michael played his debut solo concert at the Budokan in Tokyo. It was the first of six sold out Japanese dates on Michael's "Faith" world tour. The tour would wind up eight months later in Pensacola, Florida.
1993- Whitney Houston's "I Will Always Love You" became the longest-running number-one pop single of the rock era, topping the Billboard chart for the 14th week. It broke the record set the previous October by Boyz II Men's "End of the Road." Before that, the record was held by Elvis Presley's double-sided hit "Don't Be Cruel" and "Hound Dog," which was number one for 11 weeks in 1956.
1993- Elton John had to cut short his encores at a show in Melbourne, Australia, after a swarm of crickets virtually took over the outdoor stage. John's publicist said the entertainer gave up when the bugs made the stage dangerously slippery.
1994- Michael Jackson drew a nearly five-minute standing ovation at the Jackson Family Honors show at the MGM Grand Hotel in Las Vegas. The singer, facing child abuse allegations at the time, presented a lifetime achievement award to Motown Records founder Berry Gordy. The audience later booed when they found out Michael wouldn't be performing solo at the event, which was telecast the following week. The following month, the producers of the concert sued the Jackson family, accusing them of fraud and claiming to have lost more than $1-million. $4.5- million was raised at what was billed as a charity event, but the Jackson's later acknowledged that only $100,000 would in fact go to charity.
1994- Olympian Bonnie Blair of Champaign, IL, became the first speed skater to win a gold medal in the same event in three consecutive Olympic Games when she won the 500 meters in Lillehammer, Norway. On Feb 23, she added a victory in the 1,000 meters to give her a total of five gold medals, more than any other American female athlete. The Soviet Union led all countries with 25 medals, the United States captured nine medals to tie for fifth place. Within the shadow of what was the Olympic Stadium, hundreds, maybe thousands, of Bosnians are now buried; the result of the civil war that began in the early 1990s.
1995- "Baywatch" star Pamela Anderson married Motley Crue drummer Tommy Lee in Cancun, Mexico. The bride was reported to have worn "a very tiny - an extremely tiny - white bikini." The bridegroom wore white Bermuda shorts without shoes or shirt.
--------------------------------------------------------------

Winter Poem
Snow Day
by Barry S. Marks, Esq.
Leah and Lauren
are building a house
out of cushions
from the love seat and sofa.
They bring treasures
to fill the room
a Lambchop pillow
a jewelry box
dolls that have name
and a few that do not.
I say that it's further argument
against replacing the berber with hardwood,
at least before next year;
you are willing to compromise
on French doors and a canopy.
And still the snow falls,
now down, now side-ways,
enveloping the house, changing
the landscape, remaking the world.
We will cook soup today,
hearty with beef and cabbage
and crowd around the fireplace
instead of the t.v.
"This is my idea", Leah announces.
"Yes", answers Lauren, "It's my idea, too."
--------------------------------------------------------------

SuDoku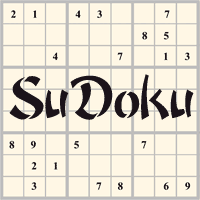 The object is to insert the numbers in the boxes to satisfy only one condition: each row, column and 3x3 box must contain the digits 1 through 9 exactly once. What could be simpler?
http://leasingnews.org/Soduku/soduko-main.htm
--------------------------------------------------------------

Daily Puzzle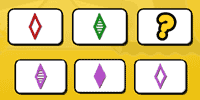 How to play:
http://www.setgame.com/set/puzzle_frame.htm
Refresh for current date:
http://www.setgame.com/set/puzzle_frame.htm
--------------------------------------------------------------


http://www.gasbuddy.com/
http://www.gasbuddy.com/GB_Map_Gas_Prices.aspx
http://www.gasbuddy.com/GB_Mobile_Instructions.aspx
--------------------------------------------------------------

Weather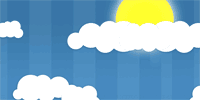 See USA map, click to specific area, no commercials
--------------------------------------------------------------

Traffic Live---
Real Time Traffic Information
You can save up to 20 different routes and check them out with one click,
or type in a new route to learn the traffic live
--------------------------------