North Shore Leasing & Funding Corp.
"FOR ALL OF YOUR FUNDING NEEDS"
Nationwide Account Manager
2 yrs. exp., self-motivated, team oriented, college degree preferred. We approve A to D credits, no equipment restrictions. Resume, salary history, requirements by fax: 631-231-3773 or Steve Kelly at steve@nslf.com
North Shore Leasing & Funding Inc. (NSL&F Inc.) established in 1993, is a national small-ticket equipment leasing company located in Hauppauge, NY.

Friday, February 2, 2007
Headlines---
Classified Ads -Controller/Contract Admin
New gauntlet thrown down against Lessors
IFC Credit still on the mat
Brokers/Lessors wait for Rate break
RW Professional further Sentencing
Davin at Benchmark Financial Group
LPI Healthcare gets Award
Marci L. Slagle, CLP joins Varilease
Brokers Resource joins "Back Office List"
Cartoon---Beaujolais
Classified Ads—Help Wanted
Calling All Funding Sources!
Wayne Huizenga pays for his Super Bowl tickets
Lease Structuring Self-Assessment Tool
FDIC votes to extend ILC moratorium for a year
MarCap Expands Strategic Accounts Group
Nancy J. Foster CIT Chief Credit & Risk Officer
30-year mortgages hit highest since October
Evans Nat. Leasing Parent up .5MM
Matsco Parent Greater Bay Bank 4th Q down
News Briefs---
You May have Missed---
California Nuts Brief---
Sports Briefs---
"Gimme that Wine"
Restaurant Review: Morton's, San Jose, CA
Calendar Events
Snapple Real Facts
Today's Top Event in History
This Day in American History
American Football Poem
SuDoku
Daily Puzzle
Gerry Egan on Monday —Third "Distance Learning" video
-Courtesy of the National Association of Equipment Leasing Brokers
######## surrounding the article denotes it is a "press release"
----------------------------------------------------------------------

Classified Ads -Controller/Contract Administrator

Porsche 911 Carrera Cabriolet $82,600
Controller
Controller: Chicago, IL
experienced in lease accounting, operations, management, and Sarbanes-Oxley. Seeking position with equipment lessor. Would consider contract assignments or relocating.
email: leasecontroller@comcast.net
Controller: Philadelphia, CA
CPA/CFO/Controller/Due Diligence Officer/SOX Lead seeking position.
Email: obrienhowardj@aol.com
Controller: Seattle , WA
CPA w/ Sarbanes Oxley/ 15 years management exp. as CFO/ Controller/5 yrs w/ PWC Extensive exp providing accounting/ tax guidance for the equipment lease industry. Willing to relocate.
Email: bltushin@hotmail.com
Controller: Southeastern, MI
Controller & Management experience w/ equip lessors &broker. MBA, CPA w/ extensive accounting, management, securitization experience with public and private companies. Willing to relocate.
Email: Leasebusiness@aol.com
Controller: Uniondale, NY
I have a strong multifaceted background in all areas of lease accounting combining my years as a Controller of leasing companies and as Vice-President of Leasing for a NY Bank.
Email: awinitt@hotmail.com
Contract Administrator
Contract Administrator: New York, NY
10+ years in equipment leasing/secured lending. Skilled in management & training, documentation, policy and procedure development & implementation, portfolio reporting. Strong work ethic.
Email: dln1031@nyc.rr.com
These job-wanted ads are free. We also recommend to both those seeking a position and those searching for a new hire to also go to other e-mail posting sites:
http://64.125.68.91/AL/LeasingNews/Classified.htm
In addition, those seeking employment should go to the human resource departments on company web sites for funders, captive lessors, and perhaps "broker-lessors."
To place a free "job wanted" ad here, please go to:
http://64.125.68.91/AL/LeasingNews/PostingForm.asp
For a full listing of all "job wanted" ads, please go to:
http://64.125.68.91/AL/LeasingNews/JobPostings.htm
---------------------------------------------------------------

New gauntlet thrown down against Lessors

by Christopher Menkin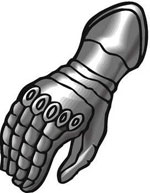 Attorney Ernest W. Boyd, Houston, Texas, representing Bankrupcy Trustee Joseph M. Hill on January 31st threw the gauntlet down by filing against finance and leasing companies in the Bankruptcy Estate of Today's Destiny. Named are Michael Day, Max Day, Jared Day, Pamela Day, Medicus Marketing, Inc., IBD Marketing, Inc. Teamwork Investments, LLC, who are also intermixed with TNG Systems, and Dental Affiliates, among others, all reportedly in bankruptcy.
Originally creditors, as in the NorVergence lease situation, the trustee is naming finance and leasing companies as being part of the scheme in the computer/telephone/promotion product where the value of the equipment is claimed to be basically "worthless."

Named are:
Advance Credit Leasing Corporation
American Enterprise Leasing, Inc. a/k/a AEL Financial
Bankers Healthcare Group
Bankers Leasing Company
CFC Investment Company, Inc., a subsidiary of Cincinnati Financial Corporation
Citicorp Vendor Finance, Inc
Crest Capital
Eastern Funding
Financial Pacific Leasing, LLC
General Electric Capital Corporation a/k/a GE Capital
Greater Bay Capital
Hewlett Packard Financial Services d/b/a HP Financial Services, Inc
HPSC, Inc
Irwin Commercial Finance
Leaf Financial Corp
Lyon Financial Services, Inc. d/b/a U.S. Bancorp Business Equipment Finance
Pioneer Capital Corporation
Puget Sound Leasing Company
Sterling National Bank
Susquehanna Patriot Commercial Leasing Company a/k/a Patriot Leasing
Tiger Leasing LLC
U.S. Bank Portfolio Services

The filing is quite explicit, and concludes:
"Trustee prays that each Defendant be required to appear and answer herein and that he recover:
• Actual damages, both general and special;
• Such punitive and exemplary damages as are awarded by the Court;
• Just and reasonable attorney's fees;
• Expert witness fees and other fees and costs associated with this litigation;
• Pre- and post interest;
• Costs of suit; and
• Such other relief at law and equity to which Trustee may be justly entitled."

The costs to just analyze and prepare will be very expensive.
Copy of filing:
http://leasingnews.org/PDF/New%20Destiny.pdf
Exhibits are available upon request. Please
contact: kitmenkin@leasingnews.org
---------------------------------------------------------------

IFC Credit still on the mat
The NorVergence lessee class action suit against IFC Credit Corp., Morton Grove, continues, as deposition is now complete from President Rudy Trebels, CLP, and Executive Vice-President John Estok, CLP, being taken by the class action attorney in Chicago Jordan M. Rudnick <jordan@diabbockllc.com>
The FTC reportedly continues to demand some money from IFC Credit and an agreement to release the NorVergence lessees....
"I called NCCCC (formerly ILC) today to make a payment, and was told that my account is paid in full. I ask to have a receipt faxed to my office stating this fact, and it was done with in minutes. What gives? The receipt states that the account was paid off by voluntary means. I called for an explanation, but still have not received a reply."
(name with held)

The "due diligence" reports from John Estok, CLP, in a recent California case that IFC Credit also lost will hopefully be on line next week in Leasing News. Readers will then learn the inside of "why."
---------------------------------------------------------------

Brokers/Lessors wait for Rate break
by Christopher "Kit" Menkin
Many lessors and brokers were hoping for a break in Federal Reserve rate, believing it would filter to their level and help give incentive for prospects to consider equipment lease financing. They believe a better rate will get them more business.
Gerry Egan in his latest "on line" Distance Learning program for the National Association of Equipment Leasing Brokers (NAELB) labels this type of lease salesman the "flip and fax." They take an application and fax it, looking for the best rate and fastest approval to close the sale.
This third NAELB Distance Learning program is all about "inventory of time" and how to do it right the first time. It is terrific. I have been asked to write an introduction. Hopefully, I can also share the
world wide web version with Leasing News readers on Monday.
---------------------------------------------------------------

RW Professional further Sentencing
Barry Drayer was sentenced to 117.3 months (minus the 14 days credit), plus three years probation. He awaits the last procedures as he attempts to have his last meal at Anthony's Pier 11. Convicted with him was Stephen Barker, who has yet to be sentenced, due to the fact he has changed attorneys.
On January 26th, Drayer's sister Rochelle Besser was sentenced to 21 months. While Drayer was the "actual" president of RW Professional, according to those who testified at the recent trial, and also from the words of Rochelle Bresser, who was on the corporate filings as president, she denied she was in charge, and turned state's evidence as did Drayer's brother and brother-in-law.
The family lost a lot of money in fines, in attorney and court costs,
receiving real jail time, and the latest is a letter to US Federal Judge Spatt:
"We write this letter to clarify and reiterate our request made at the sentencing of Mrs. Besser on January 26, 2007. To the extent possible, Mrs. Besser respectfully requests that the Court recommend in the J&C that she be sentenced to the minimum security women's facility located at the Coleman Federal Correctional Complex in Coleman, Florida. The Bessers can no longer afford to live in New York and are intending to relocate to Florida. If she can serve her time in Florida, her husband will be able to visit her more regularly.
"Thank you for your time and attention with regard to this matter."
There are many victims in this situation, including another black eye on the equipment leasing industry.
RW Professional stories:
http://www.leasingnews.org/Conscious-Top%20Stories/RW_stories.htm
---------------------------------------------------------------

Davin at Benchmark Financial Group

Leasing News reported on December 8, 2005 that Marcus Davin, past owner of Bluedot Funding and manager of the Irvine office of IFC Credit, was no longer with the company. According to insiders, it was not a "friendly exit."
Word on the street was Davin was working with an investor from Balboa Capital to get his new company up and running. Leasing News
confirmed it is:
Benchmark Financial Group, LLC, 65
Enterprise, Aliso Viejo, Ca. 9656
Toll Free: (800) 680-3946
Fax: (800) 680-3957
www.benchmarkfingrp.com
The web site says they are members of the National Association of Equipment Leasing Brokers and the United Association of Equipment Leasing, with the following financial plans available: True Lease,
Capital Lease, Working Capital Loan, Accounts Receivable and SBA Loans.
Leasing News attempted to obtain a comment from Mr. Davin,
but he did not return our telephone call.
Te June 8, 2005 IFC Credit press release stated:
"Blue Dot Funding Corporation is the fourth company acquired by IFC Credit Corporation in as many years. Earlier, the company acquired Pioneer Capital Corporation, Addison, Texas, First Portland Corporation dba FirstCorp, Portland, Oregon and Spectrum Medical Leasing, Inc., Downers Grove, Illinois.
"Rudolph D. Trebels, President and CEO of IFC Credit Corporation, commented: 'The acquisition of Blue Dot Funding will help us to accelerate our market growth, and contribute toward achieving our corporate goal of producing $500 million in annual lease originations by 2009.'
---------------------------------------------------------------

LPI Healthcare gets Award
Dwight Galloway, CEO of Net Bank Business Finance (NBF) awards LPI Healthcare its fifth yearly plaque as being one of NBF's top five volume brokers in 2006.
From left to right: Lee-Anne Norton, Administration; Charlie Lester; Kay Smith, VP; Dwight Galloway and Kurt Hess, President. Net Bank Business Finance has only been awarding this plaque for five years and there are four on the wall and one more to install at LPI Healthcare.

Charlie Lester, original founder of FPI and emeritus Leasing News Advisory director
"I am also happy that my friend Jim Borland at U.S. Energy Capital won his first plaque this year," Charlie Lester commented.
"Jim is a tremendous success story of a broker acquired by First Sierra and almost driven out of business in the First Sierra fiasco. After going back on his own again, Jim scratched and clawed his way back to being be a top broker at NBF and in the country. Persistence and hard work have paid off big time for Jim and his crew. Congratulations Jim!!!"
---------------------------------------------------------------

Marci L. Slagle, CLP joins Varilease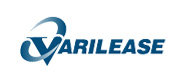 "Today is my first official full time day at Varilease, but I am very excited," she told Leasing News yesterday. " I hope this is going to be a great opportunity for broker/lessors, Varilease and myself."
Varilease Finance, Inc. has named Marci L. Slagle, CLP, Senior Vice President of Intermediary Funding. Ms. Slagle will be located in the Salt Lake City office and will be responsible for business development in the third party, broker and lessor market.
"Marci's experience provides Varilease with an avenue to address and grow our position in the third-party market and accelerate our aggressive growth plans", said Gregory Adondakis, Executive Vice President.
Adondakis stated, "Ms. Slagle has over 10 years of experience in the leasing industry and brings with her an extensive background in finance, marketing and sales. Ms. Slagle is active in various industry associations. She currently serves as Vice President for the Certified Lease Professional Foundation, was on the Board of Directors for the United Association of Equipment Lessors (UAEL) in 2003 and 2004 and continues to serve as a regional representative for UAEL. She also serves on numerous committees for the Eastern Association of Equipment Lsssors and National Association of Equipment Leasing Brokers, She was a past director of the Mid-America Association of Equipment Lessors."
From the press release:
"About Varilease
Established equipment-leasing financiers since 1987, the Varilease companies have financed more than $1 billion in assets worldwide. Monitor magazine's annual report of the overall performance of the equipment-leasing industry ranks Varilease among the top 100 companies in the United States. Additionally, Monitor recognizes Varilease as one of the TOP 75 fastest-growing companies, based on new business volume.
"Varilease specializes in meeting the financing needs of companies in the middle-market to investment-grade range. Varilease brings experience and depth of knowledge to tailor leasing solutions that meet the most complex business needs. Through exclusive participation agreements with over 200 commercial banks across the U.S., plus our direct funding capabilities through our own warehousing facilities, Varilease offers some of the most competitive rates in the industry. Our unique access to hedge fund capital allows us to finance some of the most complex and structured transactions in the marketplace today."
Marci Slagle
Senior Vice President
Intermediary Relations
Varilease Finance, Inc.
main
801.733.8100 ext. 244
fax
801.733.8900
www.varilease.com
mslagle@varilease.com
---------------------------------------------------------------

joins "Back Office List"
Back Office Companies
Rank

Company Name
Year Founded


Contact


Web site

Employees

CEO

Additional Services Offered

Yearly Volume

Region

Major Clients

11

Lease Broker support services including: Funding package coordination & preparation; deal structuring and other support services as requested by our broker clients.

Confidentiality
Agreement
(j) Broker Resource Solutions (BRS) offers document processing support services to the equipment lease broker community. Our clients are able to focus on their core business - selling and building their client list - while we handle all of the tedious details associated with putting together a perfect funding package.
Broker's who work with us have on-demand access to a highly experienced, qualified staff on an "as-needed" basis. Since we are happy to work either on a single transaction or under contract, our clients are freed from the high overhead associated with finding, hiring and training processing employees.
We work on our client's behalf to coordinate with the lessee, vendor, insurance agent(s), funding source and any other parties necessary in order to develop and submit funding packages that are complete and fund quickly. Our extensive experience on the funding side of the business allows us to identify and resolve potential issues that can delay funding and result in lost deals. We invite you to explore our website at www.brsworks.com and contact us if you have any questions or would like more information on how to get started.
Vickie Rocco
Chief Executive Office
Broker Resource Solutions, LLC
Email: Vickie@brsworks.com
(913) 314-9038
---------------------------------------------------------------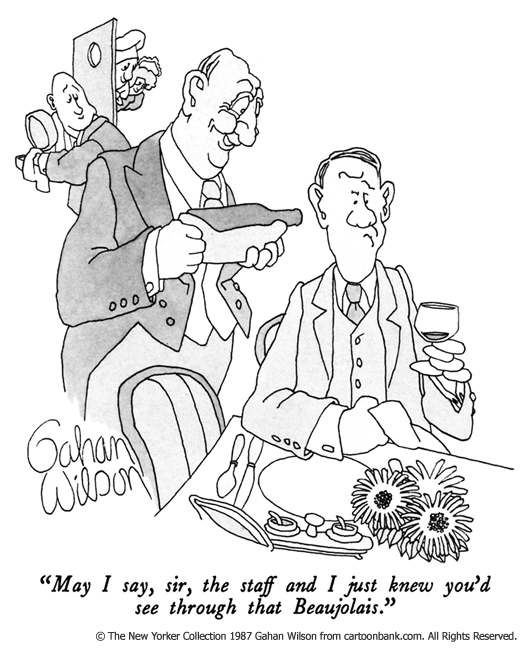 --------------------------------------------------------------

Classified Ads---Help Wanted
Account Manager

North Shore Leasing & Funding Corp.
"FOR ALL OF YOUR FUNDING NEEDS"
Nationwide Account Manager
2 yrs. exp., self-motivated, team oriented, college degree preferred. We approve A to D credits, no equipment restrictions. Resume, salary history, requirements by fax: 631-231-3773 or Steve Kelly at steve@nslf.com
North Shore Leasing & Funding Inc. (NSL&F Inc.) established in 1993, is a national small-ticket equipment leasing company located in Hauppauge, NY.

Sales Professionals


Top commission (75%) plus health and retirement benefits. Full back office, large book funding sources meeting all your clients requirements. Robert Piot: 714-573-9804 or e-mail rpiot@socalleasing.com


---------------------------------------------------------------

Calling All Funding Sources!
ELFA eNews Daily
You know equipment leasing and finance companies and transactions are a profitable place for your investment. After all, the last few years have been great: lessors have had sterling portfolios with impeccable credit, and good profitability.
But things change: the economy, interest rates, general credit quality. Do you have enough relationships with quality companies to keep your returns coming in during a downturn? Are your investments diversified across equipment types and transaction sizes? Have you found the business niches likely to weather economic changes? Your solutions can be found at the ELFA National Funding Exhibition, April 18-19 in Chicago, Illinois.
Become a Funding Source Exhibitor at this premiere event. Simply click on
http://www.elfaonline.org/events/2007/NFE/
to sign up as an exhibitor.
Or contact Sally Maloney, Vice President of Meetings and Conventions,
smaloney@elfaonline.org for further information
---------------------------------------------------------------

Wayne Huizenga pays for his Super Bowl tickets
MIAMI -- There's some aspects of hosting a Super Bowl that Miami Dolphins owner Wayne Huizenga doesn't particularly enjoy. He owns Dolphin Stadium, where Sunday's game between the Indianapolis Colts and Chicago Bears will be played, but still has to pay for the 55 tickets that will allow him to enter his suite. In addition, he'll have to shell out some more money to enter the parking lot -- which he also owns. But Huizenga isn't complaining. He said he's no different from anyone else and that's the way it is. Forbes estimated his net worth at $2.1 billion last year, so Huizenga obviously can afford the tickets. Shelling out the money isn't what makes this week a bittersweet one for him. The really tough part for Huizenga, he said, is that his Dolphins aren't in the game.
Daryl Warmbrand
dw@dwevents.com
---------------------------------------------------------------

LeasingPress Releases Lease Structuring Self-Assessment Tool
ELTnews
CHICAGO—LeasingPress announces release of the Lease Structuring Challenge, a 100 question self-assessment tool. "Leasing professionals have often asked me how they can benchmark their level of expertise in deal structuring," said James Johnson, a partner of Leasing Press.
"There is nothing that I know of that can help a sales rep, for example, determine what they know and are unfamiliar with," indicated Johnson. Thus, the Lease Structuring Challenge was created. It is designed to allow leasing professionals, at a nominal cost, to assess their level of expertise in lease structuring, raise discussion issues at meetings and self-study. The issues raised cover payment structuring, contractual opportunities, as well as tax and accounting rules and strategies.
The tool is licensed for $8.95 per individual to use on one computer. The tool cannot be copied, modified or printed. For more information, please visit www.leasingpress.com.
---------------------------------------------------------------

FDIC votes to extend ILC moratorium for a year
Looks like Marlin Business Services will have to wait more than a year for their propose
"factoring program."
The FDIC board voted on Wednesday, January 31, to extend the moratorium on commercial industrial loan company (ILC) applications for one year.
The accountingweb.com said " Almost three-quarters of bankers (70 percent) say that their business would be hurt if Wal-Mart is allowed to enter the financial services industry, according to Grant Thornton's 14th Annual Survey of Bank Executives.
"When it comes to competition, the majority of bankers see Wal-Mart as a menace," says John Ziegelbauer, Grant Thornton's national managing partner of the financial institutions practice.
Legislators in five states and the House of Representatives, supporting the industry, have proposed bills that would limit the banking activities of companies engaged in commerce.
Two-thirds-of the respondents to the Grant Thornton survey, which was mailed to chief executive officers and senior officers of banks and savings institutions, reported assets of less than $500 million. One-third reported assets of more than $500 million.
Commenting on the news, American Bankers Association President and CEO Edward Yingling said in a news release that "the ABA strongly supports the FDIC's decision" to extend the moratorium and that this will "give Congress the opportunity to consider the important policy implications at stake."
Yingling also urged Congress to "enact the Frank-Gillmor legislation which would bar any future acquisition or charter of ILCs by commercial firms." The new bill was introduced on Jan. 29 in the House of Representatives.
The House bill, sponsored by Barney Frank, (D-MA) and Paul Gillmor (R-OH), prohibits a company from owning an ILC unless at least 85 percent of its activities are financial in nature. "We are seeking to prevent the expansion of a historically small special niche into a full-fledged alternative banking system, which dissolves the line between banking and commerce," Frank said, according to CNNMoney.
Bills that would exclude Wal-Mart and other ILC-chartered banks from establishing branches in stores have been filed in Colorado, Kansas, Maine, Nebraska and Texas, the Wall Street Journal reports. Five states passed similar legislation last year. Currently 22 states allow the industrial banks under the charter Wal-Mart has applied for.
Sponsors of the bill say that even if Wal-Mart wins approval from the FDIC and obtains a charter in Utah for an ILC, their application before the FDIC is becoming less valuable, as states enact these laws, the Journal says.
Cynthia Blankenship, president of a community bank in with eight branches in the Dallas/Fort Worth area, whose customers are primarily small businesses, knows the power of a Wal-Mart and wants them to stay out of her business, the Star-Telegram reports.
"Imagine if they get commercial banking power, and my small-business customer is selling to them, and they say, "Well, we'll buy your product, but you need to establish a checking account with us so we can just transfer your payments internally, she told the Star Telegram. Blankenship is also vice -chairman of the Independent Community Bankers of America, a trade group.
Wal-Mart spokesman Kevin Gardner said that the purpose of Wal-Mart's action was to sponsor debit and credit transactions. The company has said repeatedly, according to the Star-Telegram, that it would not extend small-business loans, home mortgages or other loans to consumers. The chain already leases space in its stores to more than 300 banks, which could limit Wal-Mart's ability to get into retail banking.
Following the meeting, Comptroller of the Currency John Dugan immediately fired off a press release saying that while he voted for the one-year moratorium to allow for further study, he believes the issue is one for Congress, not the FDIC. He also indicated that a company's being a commercial company alone would not bar him from voting to approve an ILC charter application down the line.
He called the regulatory treatment of ILCs "anomalous" and asked, "Why should a commercial company be allowed to own a large or small ILC, but not a large or small national bank? And why should the holding company be regulated in one case but not the other?"
Further, Dugan said that the five largest ILCs hold around 70% of the $180 billion in total assets held by all ILCs and the largest one holds more than $60 billion in assets.
"These are big numbers," he said. "If we believe that future ILCs should be subject to the conditions in the proposed rule to guard against potential risks, shouldn't we consider whether existing ILCs that fall in the same category, especially the largest ones, should be subject to similar conditions?"
Offering some added perspective on the news, Stanford Group policy analyst Jaret Seiberg wrote in a report that while the move is a "clear victory for the banking industry," it is "not the end of the fight," adding that he sees the odds of Congress passing legislation to ban commercial ILC charters at more than 70%. If the bill moves to the Senate, Seiberg believes there will be "enough momentum to overcome the opposition" of Sen. Robert Bennett, R-Utah, whose state charters most ILCs.
The analyst also said that small-cap banks are most threatened by the potential for retail banking from commercial companies like Wal-Mart Stores Inc. that are seeking ILCs, while larger banks are more threatened by the potential for credit card issuances.
(information for this story came from www.accountingweb.com
and SNL. editor)
### Press Release ###########################

MarCap Expands Strategic Accounts Group
Healthcare financing company adds two representatives to develop financing programs for manufacturers of healthcare equipment manufactures & software vendors

Chicago, Illinois — — MarCap, a leading healthcare financing company, announced today that it has expanded its Strategic Accounts Group. Two new regional managers, Scott Jackson and Kal Patel, will develop custom financing programs for medical equipment manufacturers and software vendors in the West and Midwest markets, respectively.

Jackson joins MarCap as Regional Manager (West). Jackson most recently served as Account Executive for Golden West Financial Services where he structured deals ranging from $40,000 to $10 million. Jackson received a BA in economics from the University of Virginia. Based in California, he may be reached at 949.294.6268.

Patel has been with MarCap since 2003 serving as a credit analyst and strategic accounts representative, and was recently promoted to Regional Manager (Midwest). Previously he worked at Merrill Lynch as a financial analyst and senior analyst at CitiCapital. Based in Chicago at MarCap headquarters, he may be reached at 312.641.6325.

"MarCap is known for offering flexible, creative financing programs, and Scott and Kal have proven track records in helping equipment manufacturers grow their business," says Justin Tabone, Vice President of the Strategic Accounts Group for MarCap. "In adding two representatives to our Strategic Accounts Group, we will be able to continue providing manufacturers and their customers with personalized service and customized programs."

ABOUT MARCAP
A Chicago-based healthcare financing company, MarCap has provided creative, flexible financing solutions for more than 30 years. MarCap works directly with ambulatory surgery centers, diagnostic imaging centers, specialty care centers and hospitals, and provides funding for equipment manufacturers through its Strategic Accounts Group.

MarCap is a member of The Marmon Group of companies, an international association of more than 100 autonomous manufacturing and service companies with collective sales of $5.9 billion.

[headlines]
### Press Release ###########################

CIT Names Nancy J. Foster Chief Credit & Risk Officer
Will Drive Strategic Corporate Credit/Risk Management Initiatives Across CIT
NEW YORK, -- CIT Group Inc. (NYSE: CIT) a leading global provider of commercial and consumer finance solutions, today announced the appointment of Nancy J. Foster as Executive Vice President and Chief Credit & Risk Officer. She serves as a member of the Executive Credit Committee and is responsible for driving strategic Corporate Credit/Risk Management initiatives across CIT. She reports directly to Lawrence A. Marsiello, Vice Chairman and Chief Lending Officer.
Foster has responsibility for credit oversight for several key areas including Credit Audit, Asset Management, Asset Recovery and Workouts, Risk-Based Pricing, Credit Training, Mergers and Acquisitions, and the Credit & Risk Management processes.
"Credit remains at the heart of what we do and Nancy's experience in portfolio and credit management will further enhance our risk management sophistication," said Lawrence A. Marsiello, Vice Chairman and Chief Lending Officer. "Our portfolio level analytics, advanced risk management model and efforts to drive risk-based pricing to the transaction level are paramount to our success. These initiatives, coupled with Nancy's expertise, further strengthen our credit and risk capabilities and I look forward to working with her in the future."
Prior to CIT, Foster was Group Senior Vice President at LaSalle Bank Corporation. In this role, she led a team of 40 professionals, oversaw five commercial banking industry sectors, and created a new business model for the division. She began her career at LaSalle in 1983 and has held roles of increasing responsibility. During her tenure she provided solutions in a full spectrum of retail and commercial banking areas including portfolio management, credit policy, risk rating methodology, loan operations and compliance. Foster earned her BA/BS from Illinois State University and her MBA from the University of Chicago.
About CIT
CIT Group Inc. (NYSE: CIT), a leading commercial and consumer finance company, provides clients with financing and leasing products and advisory services. Founded in 1908, CIT has more than $74 billion in managed assets and possesses the financial resources, industry expertise and product knowledge to serve the needs of clients across approximately 30 industries worldwide. CIT, a Fortune 500 company and a member of the S&P 500 Index, holds leading positions in cash flow lending, vendor financing, factoring, equipment and transportation financing, Small Business Administration loans, and asset-based lending. With its global headquarters in New York City, CIT has more than 7,300 employees in locations throughout North America, Europe, Latin America, and Asia Pacific. http://www.cit.com/.
### Press Release ###########################
--------------------------------------------------------------

News Briefs----
30-year mortgages hit highest level since late October
http://www.signonsandiego.com/news/business/20070201-1409-mortgagerates.html
Evans Bancorp Reports 3.2% Increase in Fourth Quarter
http://biz.yahoo.com/bw/070131/20070131006212.html?.v=1
Matsco Parent Greater Bay Bank 4th Q down: $18.8MM to $27.MM in 2005
http://biz.yahoo.com/bw/070201/20070201005532.html?.v=1

China Allows Commercial Banks To Invest In Financial Leasing Companies
http://www.bernama.com/bernama/v3/news_lite.php?id=244677
Exxon Mobil Posts Record Annual Profit
http://www.breitbart.com/news/2007/02/01/D8N0VRD80.html
Could Vista Save Dell?
http://www.internetnews.com/bus-news/article.php/3657426
Founder returns as CEO of Dell
http://www.boston.com/business/technology/articles/2007/02/01/
founder_returns_as_ceo_of_dell/
Letterman marks 25 years as late night's clown
http://www.mercurynews.com/mld/mercurynews/entertainment/television/16582315.htm
---------------------------------------------------------------


You May have Missed---
Be My Valentine? Nearly 40 Percent of Workers Have Had a Workplace Romance, According to Latest Spherion Survey
http://www.spherion.com/press/releases/2007/workplace-romance.jsp
---------------------------------------------------------------

Sports Briefs----
Fast-paced Colts will be too much for Bears---Ira Miller
http://www.mercurynews.com/mld/mercurynews/16599158.htm
SUPER BOWL Style points
http://www.chicagotribune.com/news/chi-070201bears-style-story,0,7462008.
story?coll=chi-homepagepromo440-fea
Chicago defensive coordinator says he'll listen if Cowboys call
http://www.cowboysplus.com/topstory/stories/020207cpcowlede.181b0b9.html
Biletnikoff retires; 5 other assistants leave
http://www1.pressdemocrat.com/apps/pbcs.dll/article?AID=/20070201/
NEWS/702010355/1010/SPORT01
----------------------------------------------------------------


California Nuts Briefs---
San Francisco Mayor Admits Affair Video
http://cbs5.com/video/?id=20407@kpix.dayport.com
----------------------------------------------------------------


"Gimme that Wine"
In an Enclave of Serious Wine Lovers, a Mesmerizing Theft
http://www.nytimes.com/2007/02/01/us/01wine.html?em&ex=1170565200&en=
bad5971bd08d4be3&ei=5087%0A
Estimated 9,000 People Attend ZAP's 16th Annual Tasting
http://www.winesandvines.com/head_jan07_zin.html
All Over America, Wines Search for Identity—Eric Asimov
http://www.nytimes.com/2007/01/31/dining/31pour.html?ref=dining
Court asked to dismiss 'Jefferson' wine fraud case
http://www.decanter.com/news/108379.html
Wine Prices by vintage
http://www.winezap.com
http://www.wine-searcher.com/

US/International Wine Events
http://www.localwineevents.com/

Winery Atlas
http://www.carterhouse.com/atlas/\

Leasing News Wine & Spirits Page
http://two.leasingnews.org/Recommendations/wnensprts.htm

The London International Vintners Exchange (Liv-ex) is an electronic exchange for fine wine.
http://www.liv-ex.com/
----------------------------------------------------------------



Morton's, The Steakhouse
177 Park Avenue
San Jose, Ca. 95112
408-947-7999
www.mortons.com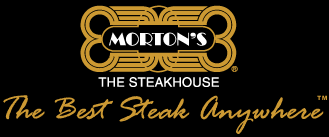 It was a pleasure on Thursday night to attend a special opening of Morton's, who have come to downtown San Jose. I have been to at least a dozen from New York City, Chicago, Los Angeles, Beverly Hills, Palm Springs area, even Nashville at the last National Association of Equipment Leasing Brokers Conference.
Morton's is consistently serving the best with excellent service, an excellent proven menu. It is both a place for a social dinner and a business dinner. I have been to banquets, and helped also host one, finding the personnel and food always the top. Every visit has been a pleasure.
The Morton's formula has worked in each of their restaurant locations.
The one is downtown San Jose is as good as the others locations
I have visited. Always an excellent evening. Great bar, too.
(for other reviews: please go here:
http://two.leasingnews.org/Recommendations/rstrnt.htm )
----------------------------------------------------------------

Calendar Events This Day
African-American Coaches Day
To provide a day each year to educate the African-American community about the value of working with a personal or business coach and to provide an opportunity for coaches and their clients to acknowledge the results and progress made through the coaching profession.
Candelmas Day or Presentation of the Lord
Observed in the Roman Catholic Church. Commemorates presentation of Jesus in the Temple and the purification of Mary 40 days after his birth. Candles have been blessed since the 11th century. This marks the end of the Christmas liturgical season. Formerly called the Feast of Purification of the Blessed Virgin Mary. Old Scottish couplet proclaims, " If Candlemas is fair and clear/ There'll be two winters in this year."
Groundhog Day
Old belief that if the sun shines on Candlemas Day, or if the groundhog sees his shadow when he emerges on this day, six weeks of winter will ensue.
Hedgehog Day
This ancient Roman tradition was the inspiration for Groundhog Day in the United States. Romans observed whether a hedgehog emerging from hibernation could see it shadow in the moonlight—if it could, then six more weeks o winter were expected. Later observed as a folk holiday in Europe and the British Islands.
Mexico: Dia de la Candelaria.
All Mexico celebrates. Dances, procession, bullfights.
Self-Renewal Day
Provides the opportunity to rise up from the darkness to daily life to look about ourselves and commit to personal grown.
Twist Off Day
Celebrates the patent of the twist-off cork by William Painter
Crown Cork patent
http://www.freepatentsonline.com/4055266.html
About William Painter
http://www.makk.fi/crowns/williampainter.asp
Saint Feast Days:
· St. Joan de Lestonnac
· St. Adalbald of Ostrevant
· St. Adeloga
· St. Apronian
· St. Theodoric
· St. Cornelius
· Ebsdorf Martyrs
· St. Feock
· St. Flosculus
· St. Fortunatus
· St. Lawrence of Canterbury
· Martyrs of Ebsdorf
http://www.catholic.org/saints/f_day/feb.php
'Super Bowl of cowboy poetry' in Elko through February 3rd
http://news.rgj.com/apps/pbcs.dll/article?AID=/20070127/NEWS/701270334/1016
----------------------------------------------------------------

Long Island is the largest island in the Continental U.S.
http://www.webscope.com/li/facts.html
http://www.discoverlongisland.com/home.cfm
----------------------------------------------------------------

Today's Top Event in History
1927-Great jazz Tenor Saxophone player, one of the "Four Brothers," Stan Getz birthday, born at Philadelphia, PA. He was one of the first to introduce the cool-jazz style, no vibrato, which became a major movement in the 1950s, and the bossa nova (new wave) style of the 1960s. Getz received 11 Grammy Awards, and was the first jazz musician to win the Grammy Award for Record of the Year (1965) for "The Girl from Ipanema." Died at Malibu, CA, June 6, 1991.
http://www.duke.edu/~lmw4/
http://www.pbs.org/jazz/biography/artist_id_getz_stan.htm
http://www.allaboutjazz.com/php/article.php?id=181
[headlines]
----------------------------------------------------------------

This Day in American History
1494--- Columbus begins the practice using Indians as slaves.
1571 -- All eight members of a Jesuit mission in Virginia are murdered by Indians who pretended to be their friends.
1848--Brig "Eagle" bought first shipload of Chinese workers to San Francisco.
1848-Treaty of Guadalupe Hildalgo: The war between Mexico and the US formally ended with the signing of the Treaty of Guadalupe Hidalgo, signed in the village for which it was named. The treaty provided for Mexico's cession to the US of the territory that became the states of California, Nevada, Utah, most of Arizona, and parts of New Mexico, Colorado and Wyoming, in exchange for $15 million from the US. In addition, Mexico relinquished all rights to Texas, north of the Rio Grande. The Senate ratified the treaty Mar 10, 1848.
http://memory.loc.gov/ammem/today/feb02.html
1865 -- Confederate raider William Quantrill and his bushwackers rob citizens, burn a railroad depot and steal horses from Midway, Kentucky.
1876-William Hulbert founded the National League of Professional Baseball Clubs at a meeting in Chicago Original franchisees were granted to Boston, Chicago, Cincinnati, Hartford, Louisville, New York, Philadelphia and St. Louis.
1886-William R. Benet birthday, American poet and critic. Born at Fort Hamilton, NY; died at New York, NY, May 4, 1950.
http://www.encyclopedia.com/html/B/Benet-S1t.asp
1870-The first Justice of a state supreme court who was African-American was Jonathan Jasper Wright of Beaufort, South Carolina, who served as one of the three members of the court from February 2 to December 1, 1877. He resigned due to a move to oust him by white society. After leaving the Court, Wright moved to Charleston and set up a law practice. He established Claflin College's law department and conducted classes at his office in Charleston. He served a number of years as a Claflin College trustee and was active in the Republican Party. Jonathan Jasper Wright died on February 19, 1885 of tuberculosis.
http://www.aaregistry.com/african_american_history/691/Jonathan_Wright_l
awyer_and_politician
http://www.law.sc.edu/memory/wright.htm
1876 -- National Baseball League forms, consisting of Boston, Chicago, Cincinnati, New York, Philadelphia, St. Louis, Louisville and Hartford.
"and the right field bleachers go mad with Chicanos and blacks
and Brooklyn beer-drinkers,
'Tito! Sock it to him, sweet Tito!'
and sweet Tito puts his foot in the bucket
and smacks one that don't come back at all,
and flees around the bases
like he's escaping from the United Fruit Company.
As the gringo dollar beats out the pound.
and sweet Tito beats it out like he's beating out usury,
not to mention fascism and anti-Semitism.
and Juan Marichal comes up,
and the Chicano bleachers go loco again..."
— excerpt, Lawrence Ferlinghetti, "Baseball Canto"
1880-The first electric streetlight was installed in Wabash, Indiana. This day the city appropriated $100 to the Brush Electric Light Company of Cleveland, OH, to install a light on the dome of the courthouse. On March 31, four lights, each over 4,000 candlepower, were placed on a staff above the courthouse, and on April 8, a further payment of $1,800 was authorized.
1892-The first bottle cap with a cork drown was invented by William Painter, founder of the Crown Cork and Seal Company, Baltimore, MD, who obtained a patent for the product on this day. It was a simple bit of tin with a corrugated rim or skirt into which was inserted a disc of natural or composition cork. It changed the bottle industry and the popularity of soda drinks. His definitive design, a cork-lined metal cap with a corrugated edge that is crimped around the bottle lip, appeared. Painter called his invention the "crown cap," founded the Crown Cork and Seal Company to market it, and became very wealthy from it. The crown cap was the industry standard for nearly 80 years. In 1955, the crown cap's cork liner was replaced by plastic, and a high-speed machine to inspect crown seals was introduced in 1958. In the 1960s, the Coca-Cola company offered lift-top crown caps. The push-on, twist-off cap was first developed for baby food. Screw caps for carbonated beverages appeared in the 1960s and 1970s and are the standard today.
http://www.makk.fi/crowns/williampainter.asp
1888-Guitarist Louis Keppard birthday, New Orleans, LA.
1893-The first "close-up" recorded on film, known as "The Sneeze." One day after Thomas Edison's "Black Maria" studio was completed at West Orange, NJ, a studio cameraman took the first "close-up" in film history. The Record of a Sneeze, starring Edison's assistant Fred P. Ott, was also the first motion picture to receive a copyright (1894).
http://www.americaslibrary.gov/aa/edison/aa_edison_movies_2_e.html
1881- Birthday of Anne Bauchens - U.S. film editor, first woman to receive an Academy Award for film editing for her work on North West Mounted Police (1940). She was the sole editor of all 40 of Cecil B. deMille's films from 1918 to 1959. At 75 she reduced 100,000 feet of film to a viewable 12,000 that became the movie The Ten Commandments (1956). She was also nominated for her work on The Greatest Show on Earth, and Cleopatra (1934).
1895-George ("Papa Bear") Halas, Pro Football Hall of Fame coach and owner, born at Chicago, IL. After playing football at the University of Illinois and baseball with the New York Yankees, Halas helped to found the National Football League and the Chicago Bears in 1920. As coach of the Bears for 40 years, he compiled a record of 324 wins, 151 losses and 31 ties. Charter member of the Hall of Fame, 1963. Died at Chicago, IL, Oct 31, 1983.
http://www.manlyweb.com/realmen/GeorgeHalas.html
http://www.beninati.com/pages/Halas-Ditka-tribute.htm
1900 --- Six cities, Boston, Detroit, Milwaukee, Baltimore, Chicago and St. Louis agree to form baseball's American League.
1905-Birthday of Ayn Rand, (Alice Rosenbaum), Russian-born U.S. novelist and screenwriter whose novels on rugged individualism developed a huge cult following. Her first major novel, The Fountainhead (1943) became a movie but it was her second, Atlas Shrugged (1957) that spurred the "objectivism" movement as was summarized as "I swear - by my life and my love of it - that I will never live for the sake of another man, nor ask another man to live for mine." She advocated that rational self-interest should be the basic interest of a person and self-fulfillment the person' moral responsibility. She saw altruism as a political and personal weakness. Her philosophy of objectivism, essentially reversing the traditional Judeo- Christian ethic.
http://www.ayn-rand.com/ayn-rand-bio.asp
http://www.aynrand.org/
1907-W.H.Auden birthday, Pulitzer Prize-winning Anglo-American poet was born at York, England. "Some books," he wrote in The Dyer's Hand (1962), "are undeservedly forgotten; none are undeservedly remembered." Died at Vienna, Austria, Sept 28, 1973.
http://www.poets.org/poets/poets.cfm?prmID=121
1914-African-American Ernest E Just, biologist, receives the Spingarn Medal for pioneering research on fertilization and cell division.
http://www2.sjsu.edu/depts/Museum/ernest.html
http://www.princeton.edu/~mcbrown/display/just.html
A postage stamp in his honor was issued February 1,1966
http://www.unicover.com/EA1CAFQ3.HTM
1921 -- Airmail service opens between New York and San Francisco. Airmail's First Day.
1922 - Film director William Desmond Taylor was found in his Hollywood, California, bungalow, shot through the heart. His murder involved the most prominent female stars in Hollywood: Mary Pickford, Mabel Normand, and Mary Miles Minter. When detectives investigated Taylor's home, they found many keepsakes, including a photograph of Pickford, a collection of women's underwear with initials and the date of conquest, and perfumed love letters from Minter. While Pickford knew nothing of the killing, her name was linked to the case for months. Normand was the last person to report seeing Taylor alive. The beautiful comedic star told police she dropped by to see Taylor that evening and stayed for two hours, discussing movies and books. It was suspected that she went for more than conversation. Although she was later exonerated, her character was tarnished by the press. Normand never again rose to the stardom she once had, and her latest film, Susanna, was pulled from circulation by Mack Sennett after "Good Housekeeping" magazine pronounced Normand too "adulterated" for the screen. Minter's career, too, was ruined. The young actress had loved Taylor deeply. During his funeral, Minter rushed hysterically to Taylor's open coffin and kissed his corpse. The media had a vindictive heyday with Minter's affair with the director. Taylor's killer was never found.
http://www.crimelibrary.com/notorious_murders/classics/william_taylor/1.html?sect=26
1924-Alto/Tenor sax player Edward "Sonny" Stitt born Boston, Mass. Died July 22, 1982 in Washington, D.C.
http://www.52ndstreet.com/justjazz/stitt_mosaic.html
http://www.thejazzfiles.com/JazzStitt.htm
http://www.jazzvisionsphotos.com/contact/stitt.htm
1925-Sled Dogs Save Nome. When a diphtheria outbreak was diagnosed in Nome, Alaska ( Popular 1,500) on January 21, the nearest large amount of antitoxin serum was in Anchorage. bitter winter temperatures made air delivery impossible, so a heroic dog sled relay was set up, 300,000 unites of serum were delivered by train to Nenana, Alaska, and on January 27-in temperatures of 40-50 degrees below zero—20 mushers drove scores of dogs on a 674-mile journey to Nome in 127 hours. Togo was the lead dog for the first 350 miles, and Balto was the lead dog on the final 53miles. The frozen serum arrived at 5:30am and once thawed and administered, there were no more diphtheria deaths. Balto became a national hero, and a statue was erected in his honor in New York City's Central Park.
http://www.pbs.org/wnet/nature/sleddogs/balto.html
http://www.heritagepreservation.org/PROGRAMS/SOS/4KIDS/arthist/balto.htm
1926-Birthday of great R and B,Jazz tenor saxophone player Red Prysock, Greensboro,NC. I have one of his first vinyl albums, 1956, Mercury "Rock and Roll," with a picture of an attractive lady dancing. In those days. Black musicians never had their picture on the album for sale to Caucasians. It is a classic example and a fantastic album.
http://home.earthlink.net/~jaymar41/rprysock.html
http://www.theiceberg.com/artist.html?artist_id=27579
(super collection of the RandB tenor saxophone players of this era, as your remember there was no "big band" music in the early 1950's and groups like Johnny Otis and Big Jay McNeely, along with Red Prysock were "it." The RandB jazz organ also came into being during this time, and Count Basie had a small group featuring his organ playing (made several records.)
1927-Great jazz Tenor Saxophone player, one of the "Four Brothers," Stan Getz birthday, born at Philadelphia, PA. He was one of the first to introduce the cool-jazz style, no vibrato, which became a major movement in the 1950s, and the bossa nova (new wave) style of the 1960s. Getz received 11 Grammy Awards, and was the first jazz musician to win the Grammy Award for Record of the Year (1965) for "The Girl from Ipanema." Died at Malibu, CA, June 6, 1991.
http://www.duke.edu/~lmw4/
http://www.pbs.org/jazz/biography/artist_id_getz_stan.htm
http://www.allaboutjazz.com/php/article.php?id=181
1928 -- Cynthia Macdonald, American poet born New York City. Her first published volume of poetry, Amputations (1970), drew attention with its startling imagery. She founded the creative writing program at the University of Houston in 1979.
http://www.casa-chia.org/cynthiamacdonald/oct31-1991.html
http://www.casa-chia.org/cynthiamacdonald/
http://www.annonline.com/interviews/980112/biography.html
1931 – Birthday of American poet Judith Viorst.
http://www.dramaticpublishing.com/viorst.html
1935-The lie detector was first used as evidence in a court of law for consideration by a jury was the Keeler Polygraph, invented by Leonarde Keeler of the Scientific Crime Detection Laboratory, Northwestern University School of Law, Chicago, Il. Keeler conducted a test this day in Portage, WI, and produced graphs of the test in the case of Wisconsin State v. Cecil Loniello and Tony Grignano that was being heard in the Circuit Court of Columbia County, WI. Both defendants were found guilty of assault. Test of a similar nature had been used in minor civil and criminal cases as early as 1924, when blood pressure readings were made with a Tycos sphygmomanometer.
1936-Baseball Hall of Fame. The five charter members of the brand-new Baseball Hall of Fame at Cooperstown, NY, were announced. Of 226 ballots cast, Ty Cobb was named on 222, Babe Ruth on 215, Honus Wagner on 215, Christy Mathewson
on 205 and Walter Johnson on 189. A total of 170 votes were necessary to be elected to the Hall of Fame.
1937-Birthday of wine maker, and also well-known comedian and folk singer,
"Mother liked him best," Tom Smothers, (brother of Dick Smothers, "The Smothers Brothers Comedy Hour"), born New York, NY. Best known for his plaintive, "Mom always liked you best!" and as the slightly slow-witted (on-stage that is), comical half of the Smothers Brothers, Tom Smothers also has had a sporadic solo career as an actor and performer of children's music. He made his feature film debut sans brother Dick Smothers in Get to Know Your Rabbit (1972). A master at Yo-Yo tricks, Smothers made an instructional video, The Yo-Yo Man, in 1988.
http://www.smothersbrothers.com/
1937 - Guy Lombardo and his orchestra recorded "Boo Hoo" on Victor Records. It became one of the group's all-time hits.
1942-guitarist James "Blood" Ulmer born St Matthews SC
http://www.courageartists.com/jamesblood.htm
http://www.furious.com/perfect/bloodulmer.html
http://www.hyenarecords.com/james_ulmer_2.htm
http://www.amazon.com/exec/obidos/ASIN/B00005NNOK/inktomi-musicasin-20/
ref%3Dnosim/102-3404776-8123369
1943-Graham Nash, guitarist and vocalist for Crosby, Stills, Nash & Young, is born.
1947-Dream girl Farrah Fawcett birthday, actress, model ("Charlie's Angels," The Burning Bed), born Corpus Christi, TX.
http://www.eonline.com/Facts/People/Bio/0,128,5219,00.html
http://www.charliesangels.com/farrah.html
http://www.spacesurfer.com/wceleb/list/Farrah_Fawcett_0.html
1949-Golfer Ben Hogan was involved in a near-fatal automobile accident when the car he was driving was hit head-on by a bus. Despite serious injuries, Hogan recovered to win the 1950 US Open, beating Lloyd Mangrum and George Fazlo in a playoff.
1951 -- -35ºF (-37ºC), Greenburg, Indiana (state record until 1994)
1953---Top Hits
Why Don't You Believe Me - Joni James
Don't Let the Stars Get in Your Eyes - Perry Como
Keep It a Secret - Jo Stafford
I'll Never Get Out of This World Alive - Hank Williams
1953-Birthday of "River of Dream's" girl Christie Brinkley, born Malibu,
California. American supermodel whose 20-year contract with Cover Girl (1976–96) was the longest-running contract in the modeling industry. Her image has graced the covers of dozens of magazines, including three Sports Illustrated swimsuit issues. Brinkley's nine-year marriage (1985–94) to singer Billy Joel was highly publicized and they produced a daughter. Her hobby was taking photographs of celebrities, including her husband many singing tours, particularly the visit to the USSR. She appeared in Joel's music videos and in the John Hughes's comedies, National Lampoon's Vacation (1983) and Vegas Vacation (1997) with Chevy Chase . She has two children and in 1996, she married husband number four, architect Peter Cook.
http://www.famousbabes.com/christie/cbpics1.htm
http://www.spacesurfer.com/wceleb/list/Christie_Brinkley_0.html
1950-"What's My Line" premieres on TV. This popular game show premiered on CBS and ran for 17 years in prime time. A panel of four celebrities figured out the professions of the contestants and the identities of the mystery guests by asking yes-or-no questions. The first panel consisted of poet Louis Untermeyer, columnist Dorothy Kilgallen, New Jersey Governor Harold Hoffman and psychiatrist Dr. Richard Hoffman. Yankee Phil Rizzuto was the first mystery guest. John Daly hosted.
http://www.geocities.com/TelevisionCity/4439/whatsmyline.html
http://www.geocities.com/mcarroyo86/
1955- Petula Clark's first major hit "Majorca," debuts on the U.K. chart. Although the single is the first of a string of Top Twenty hits in the U.K. and Europe, it will be ten years before Clark gets a hit in the U.S.
http://www.petulaclark.net/
1956- Autherine Lucy becomes the first black student admitted to the University of Alabama after Governor George Wallace who blocked the University's doorway is removed by U.S. marshals.
http://ww2.rochester.k12.mn.us/john-marshall/teacherpages/dastutz/
civrigthsper1-2002/chanellet.htm
http://www.cptr.ua.edu/alex/studyguides/patton.htm
http://www.datelinealabama.com/article/2002/11/21/3352_news_art.php3
1956- Atlantic Records signs the Coasters, and rushes to release their first record, "Down in Mexico," written by new Atlantic writers Leiber and Stoller.
http://www.angelfire.com/mn/coasters/atlant.html
http://www.johnnyspencer.info/images06/downinmexicoC.jpg
http://www.onlinetalent.com/Coasters_songlist.html
http://www.delafont.com/music_acts/coasters.htm
http://www.angelfire.com/mn/coasters/hits.html
1956 - A record snowstorm in New Mexico and west Texas began on Ground Hog's Day. The storm produced 15 inches of snow at Roswell NM, and up to 33 inches in the Texas Panhandle
1957-Fats Domino sings "Blueberry Hill" and "Blue Monday" on Perry Como's television show.
1959- Buddy Holly, Ritchie Valens and the Big Bopper make their last onstage appearances during the GAC Winter Show tour, at the Surf Ballroom in Clear Lake, Iowa. Admission: $1.25. The last song of the night: The Big Bopper's "Chantilly Lace."
1959-Frankie Avalon's "Venus" is released on Chancellor Records. It will become the teen idol's greatest hit.
http://www.history-of-rock.com/frankie_avalon.htm
1959-- The Coasters "Charlie Brown" released this day.
1960-Roland Americo "Buddy" Blancalana, former baseball player, born Larkspur, California.
1960 The U.S. Senate approves 23rd Amendment calling for a ban on the poll tax.
1961---Top Hits
Will You Love Me Tomorrow - The Shirelles
Calcutta - Lawrence Welk
Shop Around - The Miracles
North to Alaska - Johnny Horton
1962-Uelses vaults 16 feet. At the Milrose Games in Madison Square Garden, Marine Corps corporal John Uelses became the first man to pole vault higher than 16 feet, indoors or outdoors. Using a fiberglass pole, Uelses cleared 16 feet, ¼ inches.
http://www.lasalle.edu/alumni/hoa/uelses.htm
http://users.commkey.net/fussichen/otdtrac.htm
1963--Duke Records releases Bobby "Blue" Bland's "That's the Way Love Is," his second R&B Number One and third Top Forty single.
1966 - No. 1 Billboard Pop Hit: ``My Love,'' Petula Clark. Clark is the first British woman to have two No. 1 hits in the United States - the first was ``Downtown'' in 1965.
1967-Hockey player Arthur Irbe born Riga, Lativa, USSR Played for San Jose Sharks ( have a Shark's jersey with his autograph on our office hallway wall.)
http://www.geocities.com/ingus_2000/irbe.html
1969---Top Hits
Crimson and Clover - Tommy James and The Shondells
Everyday People - Sly and The Family Stone
Worst that Could Happen - Brooklyn Bridge
Daddy Sang Bass - Johnny Cash
1971-The Osmonds, vocal group of five brothers fronted by 13 year old Donny, receives its first gold record for $1 million worth of sales of "One Bad Apple." The song, which many believe is a clear imitation of the Jackson 5, is the Osmonds' debut for Mike Curb's MGM Records.
http://www.osmond.com/
http://www.superseventies.com/1971_5singles.html
http://www.lyricsxp.com/lyrics/o/one_bad_apple_the_osmonds.html
1971-George Harrison's "All Things Must Pass" his first LP as an ex-Beatle, hits Number One in the U.S. The album contains two hits, "What Is Life?" and "My Sweet Lord."
1973-- Elvis Presley meets boxer Muhammed Ali in Las Vegas, presenting him with a robe emblazoned with the words "The People's Champion." Ali responds by giving Elvis boxing gloves inscribed "You're the greatest" (left) and "To Elvis, my main man, from Muhammad Ali" (right). Ali recollects later: "I felt sorry for him because he didn't enjoy life the way he should. He stayed indoors all the time. I told him he should go out and see people."
1974-- Barbra Streisand's "The Way We Were" hits #1
1977-- Radio Shack officially begins creating the TRS-80 computer
http://www.old-computers.com/museum/computer.asp?st=1andc=409
See his jersey at: http://www.earthforums.com/shopping/jerseys-sj-sharks.shtml
1977---Top Hits
Car Wash - Rose Royce
Dazz - Brick
Hot Line - The Sylvers
Let My Love Be Your Pillow - Ronnie Milsap
1981-REO Speedwagon, the journeyman band that almost found itself out of deal by the mid-70's, have the biggest album of the year with "Hi-Infidelity," as it goes platinum on this date. It reaches Number One and is there for a total of 14 weeks.
http://www.speedwagon.com/
1983 - No. 1 Billboard Pop Hit: ``Africa,'' Toto. The group dominates the 1983 Grammy Awards, winning in six categories including Record of the Year (``Rosanna'') and Album of the Year (``Toto IV'').
1985---Top Hits
I Want to Know What Love Is - Foreigner
Easy Lover - Philip Bailey with Phil Collins
Careless Whisper - Wham! featuring George Michael
A Place to Fall Apart - Merle Haggard with Janie Fricke
1989 --- 0ºF (-18ºC) or below in 15 US states.
1987 - In a "People" magazine poll, readers chose Katharine Hepburn and Cary Grant as their favorite, all-time actors.
1989---Top Hits
Straight Up- Paula Abdul
When I m With You,-Sheriff
Wild Thing- Tone-Loc
Born To Be My Baby- Bon Jovi
1993-- IRS and Willie Nelson settle on $9 million tax claim of $16.7 million.
http://www.taxfables.com/Columns/Collections/Willie_Nelson.html
http://www.pricegrabber.com/search_fullinfomu.php/music_id=129083
/music2=1/ut=43a1166e76d27a36
1994---Top Hits
All For Love- Bryan Adams/Rod Stewart/Sting
Hero- Mariah Carey
The Power Of Love- Celine Dion
Breathe Again- Toni Braxton
1989 - Bitter cold air covered much of the central U.S. Butte MT reported a wind chill reading of 91 degrees below zero, Salt Lake City UT was blanketed with 11.9 inches of snow in 24 hours, and winds around Reno NV gusted to 80 mph. Unseasonably warm weather continued in the southeastern U.S. Twenty-eight cities reported record high temperatures for the date, including Wilmington NC with a reading of 80 degrees.
1995 - Wearing a scarf that belonged to Amelia Earhart and carrying the pilot's license of early endurance flight champion Bobbi Trout, as well as items belonging to members of the Women Airforce Service Pilots who ferried military aircraft in the U.S. during WWII (and died) and from the women who applied and passed initial tests in NASA's Mercury program in the 1950's but were turned down because of their sex, Lt. Colonel Eileen Collins, 38, lifted off from Cape Canaveral in the co- pilot's seat, as the first woman to pilot an American space craft.
1997-Student bowls 900 series: Jeremy Sonnefeld, 20, from Sioux Falls, SD, bowled a 900 series, three consecutive perfect games, in a touranment in Omaha, NE. Sonnefeld, a sophomore at the University of Nebraska majoring in business, had the series sanctioned by the American Bowling Congress two days later. Two other bowlers had bowled three consecutive perfect games, but neither met the exacting standards required to qualify as a 900 series. In December 1993 Tony Ockerman bowled his games over two sets of competition. In April 1996 Norm Duke bowled his games in the middle of an eight-game block.
http://www.sunvalleylanes.com/900.htm
1999---Top Hits
..Baby One More Time- Britney Spears
Angel Of Mine- Monica
Have you Ever?- Brandy
Nobody s Supposed To Be Here- Deborah Cox
2003---Top Hits
All I Have- Jennifer Lopez Featuring LL Cool J
Bump, Bump, Bump- B2K and P. Diddy
Beautiful- Christina Aguilera
I'm With You- Avril Lavigne
--------------------------------------------------------------

American Football Poem
A champion is one who gets up when he can't.
Jack Dempsey
------------------------------------------------------------
Take pride in how far you have come; have faith in how far you can go.
Unknown
-----------------------------------------------------------
Tough times don't last, tough people do.
Unknown
------------------------------------------------------------
If you think you are beaten, you are.
If you think you dare not, you don't.
If you think you'd like to win, but you think you can't,
it's almost certain you won't.
If you think you'll lose, you've lost.
For out in the world you'll find,
success begins with a fellow's will.
It's all in the state of mind.
If you think you're outclassed, you are
You've got to think high to rise.
You've got to be sure of yourself,
before you can ever win a prize.
Life's battles don't always go,
to the stronger or faster man.
But sooner or later the man who wins,
is the man who thinks he can.
Unknown
--------------------------------------------------------------

SuDoku
The object is to insert the numbers in the boxes to satisfy only one condition: each row, column and 3x3 box must contain the digits 1 through 9 exactly once. What could be simpler?
http://leasingnews.org/Soduku/soduko-main.htm
--------------------------------------------------------------

Daily Puzzle
How to play:
http://www.setgame.com/set/puzzle_frame.htm
Refresh for current date:
http://www.setgame.com/set/puzzle_frame.htm
--------------------------------