Monday, February 18, 2008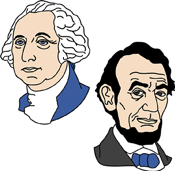 President's Day
Headlines---
Classified Ads---Elsewhere
Marlin Stock falls after Financial Report
AZELA First 2008 Year Meeting
Top Stories --- February 11---February 14
Classified Ads---Help Wanted
Cartoon----Money Market
Leasing 102 by Mr. Terry Winders, CLP
"The Economic Stimulus Act of 2008"
Hillcrest Bank's new commercial leasing program
CIT appoints Nancy J. Foster Chief Risk Officer
IFC Credit Corporation Renews $5MM Sub. Debt
IDS Group proposes IPO
News Briefs---
"Gimme that Wine"
Calendar Events
Snapple Real Facts
Today's Top Event in History
This Day in American History
Winter Poem
SuDoku
Daily Puzzle
GasBuddy
News on Line---Internet Newspapers
Technology News
######## surrounding the article denotes it is a "press release"
------------------------------------------------------------------

Classified Ads---Elsewhere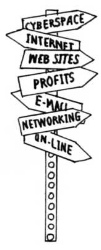 Leasing News recommends Craig's list for specific jobs, and there are others who will post for a minimal fee or for free. We also recommend a recruiter. What we recommend is that you approach obtaining a job or improving your position as a "campaign." It is work. You need to tell everyone, as you never know who will give you a lead or open a door.
The most difficult thing to do is to sell yourself. Recruiters are excellent at presenting you, and we certainly recommend professional recruiters for any position you are seeking.
You should also go to other sites, as "activity leads to activity."
accountingweb.careerbank.com
www.adams-inc.com
www.affinitysearch.com
www.bajobs.com
www.BayJobs.com
www.careerbank.com
www.careerpath.com
www.craigslist.org (available in many cities now, use scroll feature)
www.credittoday.com
www.elaonline.com
www.FinanceLadder.com
www.goldenparachute.com
www.Headhunter.net
www.hotjobs.com
www.jobs.net
www.jobsearchusa.org
www.JobSpin.com
www.jobsinthemoney.com
www.lessors.com
www.MarketingJobs.com
www.monitordaily.com
www.monster.com
www.monstertrak.monster.com/
www.Postonce.com
www.RecruiterConnection.com
www.resumeblaster.com
www.theleasebog.com
www.vault.com
www.vetjobs.com
www.worktree.com
To place a free "job wanted" ad at Leasing News, please go to:
http://www.leasingnews.org/Classified/Jwanted/Jwanted-post.htm
--------------------------------------------------------------

Marlin Stock falls after Financial Report
by Christopher Menkin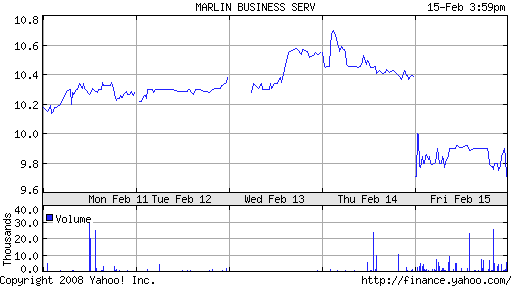 Last Trade (Friday): 9.71
Trade Time: Feb 15
Change: 0.68 (6.54%)
Previous Close: 10.39
Open: 10.00
1y Target Est: 18.50

52wk Range: 9.22 - 24.29
Volume: 195,691
Avg Vol (3m): 54,634.9
(source: Yahoo.com)
Several readers thanked me by eMail for the tip to buy Marlin Business Service stock when it was $9.22 the last time ( It was above $11.00 at the time of the thank you eMails.) Our Leasing News editorial was that the stock was undervalued. It was our belief at the time, but maybe things have changed. Maybe the next quarter report will tell. After all, what can we predict? To an amateur such as myself, I often view playing the stock market like playing poker: there is a lot of bluffing going on that you don't know whether to call, fold, or raise the ante.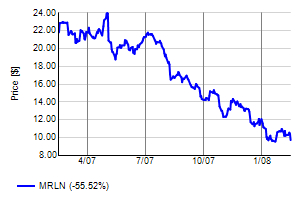 (source: marlinleasing.com/investor relations)
In Texas Hold 'em, the question goes to what cards do you see on the table.
There has been a lot of Marlin Business Services' SEC notices about groups with their large stock holdings, indicating there are more large investors that intend to sell. This was before the public announcement of the year-end and fourth quarter: the first to show a loss from a previous time period, the stock dipped again, as the chart above indicates. The low was $9.22 and the high of the 52 week range was once $24.92. Those were the days before the main leaders of the company were fired or forced to resigned ( one left on his own accord, an original founder: Bill Waddell, to join a group who had already left.)
New managers were put in place and perhaps the new department heads need more time to perform. The trend is down, and even CEO Dan Dyer realizes it. As in his New Year's message to managers, he blamed it on everything else but his management decisions:
"Results this quarter reflect a slowing economy and its adverse impact on portfolio growth and credit quality," the company press release quoted him saying. "Entering 2008, our focus will remain on profitable growth while maintaining a disciplined approach to credit underwriting."
Net income was down $829,000 in the last quarter from the previous year: $3,053,000 $3,882,000. Year-end net profit was down $348,000: $18,286,000 $18,634,000. These numbers compared to LEAF Corporation purchase of Pacific Capital and NetBank Business Finance are not equivalent. *
One of the most notable reasons for the decline is the number of sources comparing the last quarter to the previous quarter: 1,309 to 1,337 While it is only 28, you say, the change is recent, as noted in comparing the year-end 2007 with 2006: 1,180 to 1,186.
Fourth quarter retained earnings are also down: $50,445,000 to $55,472,000, which also shows significance when comparing 2007 year-end to 2006 year-end: $65,678,000 to $68,731,000.
Other highlights:
"During the fourth quarter the Company repurchased 122,000 shares under the stock repurchase program announced in November."
"The Company has received verbal notification from the Federal Deposit Insurance Corporation (FDIC) approving the modified bank application made by Marlin's proposed Utah Industrial Bank (Marlin Business Bank). The Company anticipates opening the Bank within the next 60 days."
"In the fourth quarter of 2007, we established a $400,000 reserve for a loan that was originated in the first quarter of 2007 when the Company refinanced a real-estate related factoring receivable. As announced in the third quarter, the factoring business has been discontinued. "
A view of the year-end and fourth quarter are the cards turned up in this Texas Hold 'em hand.

February 15, 2008 SEC Filing:
http://www.snl.com/irweblinkx/doc.aspx?IID=4089372&DID=7344379
*
In last public filings, NetBank Business Finance with 70 employees
$19.8 million in March, 2007, according to financial filings with the SEC before the sale (in thousands of dollars:)
Monthly
March 2006 $19,693
April, 2006 $21,150
May, 2006 $17,963
June, 2006 $19,410
July, 2006 $13,366
August, 2006 $12,686
September, 2006 $13,123
October, 2006 $13,464
November, 2006 $17,437
December, 2006 $13,428
January, 2007 $14,284
February, 2007 $17,909
March, 2007 $19,756
From the SEC filings, Pacific Capital Leasing with 30 employees
( in the thousands:)
2006: $297,525
2005: $287,504
2004: $234,189
2003: $149,642
2002: $133,927
At the end of the year, Marlin Leasing had 357 employees, including 124 leasing and loan representatives. Reportedly today they have 365. Leased equipment volume had gone from $105,639,000 in year-end statistics to $87,670,000, indicating the downward trend was not very favorable.
--------------------------------------------------------------

AZELA First 2008 Year Meeting
The Arizona Equipment Leasing Association (AZELA) had it's first meeting for 2008 on Feb. 12 at the Starfire Country Club in 75 degree weather. There were approx. 30 local and out of state funders and brokers in attendance.
Vickie Bouffard gave a dynamic presentation on providing exceptional service through 3 steps to a steady stream of referrals. She also offered Free Events to get our attendees started:
Goal Achievement Process Workshops in the Phoenix metro area check website for dates and locations.
Goal Achievement Process Tele-Seminar especially for the AZELA – check the website for a date and time.
It was a meeting to network and hone our skills while enjoying great food and weather!

Bernice Truszkowski
efl10@msn.com
--------------------------------------------------------------

Top Stories --- February 11---February 14
Here are the top ten stories most "opened" by readers last week:
(1) Why Pacific Capital Leasing not mentioned
http://www.leasingnews.org/archives/February%202008/02-14-08.htm#pcl
(2) Parent of LEAF reports $6.4MM 1st Q Loss
http://www.leasingnews.org/archives/February%202008/02-11-08.htm#leaf
(3) The man behind Lease Fleece?
Adam Zuckerman
http://www.leasingnews.org/archives/February%202008/02-14-08.htm#fleece
(4) Leasing 102 by Mr. Terry Winders, CLP
"Lease Closing Procedure"
http://www.leasingnews.org/archives/February%202008/02-11-08.htm#102
(5) Up-date: Two Bulletin Board Complaints
Southwest Credit, San Antonio, TX
http://www.leasingnews.org/archives/February%202008/02-14-08.htm#bbc
(6) Credit Crunch intensifying
http://www.bloomberg.com/apps/news?pid=20601103&sid=alGMCy7eQAyA&refer=us
(7) Comcast Introduces "Blast"
http://www.leasingnews.org/archives/February%202008/02-14-08.htm#blast
(8) Cartoon---Cash Flow Problem
http://www.leasingnews.org/archives/February%202008/02-11-08.htm#toon
(9) GE Finance Unit to Hop the Pond
http://www.leasingnews.org/archives/February%202008/02-11-08.htm#gef
(10) Identifying Risky Mortgages on Credit Bureaus
http://www.leasingnews.org/archives/February%202008/02-14-08.htm#mort
--------------------------------------------------------------

Leasing Industry Help Wanted
Broker Relations Manager

Broker Relations Manager
Bothell , Washington
Build/manage broker base. Provide guidance to new brokers. Work with "full financial" credit packages, "story" & non-standard credits from $25,000 to $450,000.
e-mail jimb@abcoleasing.net or
fax resume: 425.806.1813 .
Our new business is sourced exclusively through brokers.
Controller

Controller
Los Angeles, CA
Require Great Plains & 5+ yrs of accounting exp. CPA & exp. in equip. leasing are desired but not required. Must have BA in accounting/finance field. Send resume to
recruiting@julesandassociates.
About the Company : Jules & Associates, Inc. is at forefront of the equipment finance industry. Founded in 1989, we have been ranked twice by Inc. Magazine as one of the fastest growing companies in the U.S.
Lease Officer
--------------------------------------------------------------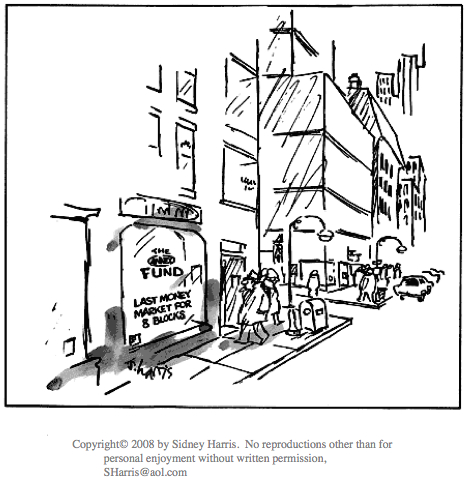 --------------------------------------------------------------

Leasing 102
by Mr. Terry Winders, CLP
"The Economic Stimulus Act of 2008"
On February 13, President Bush signed the Economic Stimulus Act of 2008. Once again the government is using the income tax incentives to stimulate the economy as they started doing in 1984. Rule 179 has been increased, just for 2008,(equipment purchased after December 31, 2007 and before January 1, 2009),to a maximum investment of $800,000. The first $250,000 capital equipment purchases can be 100% expensed and the balance of $550,000 depreciated normally.
For each dollar spent over the $800,000 maximum it must be subtracted from the $250,000 that can be expensed. Therefore, as an example, if a company spent $950,000 on capital equipment you would subtract the $800,000 maximum leaving $150,000 to take away from the $250,000 that may be expensed leaving only $100,000 to be expensed and $850,000 to be depreciated normally. Once any business spends more than $1,050,000 Rule 179 no longer applies and standard depreciation applies except…..
In addition to the change in rule 179 they have brought back the depreciation boost of 50%. This means that when taking MACRS depreciation for federal income tax the business tax payer can take 50% of the equipments cost as the first years depreciation and then apply the standard MACRS depreciation to the balance. Therefore, as an example, an equipment purchase of a $2,000,000 asset that would be depreciated under MACRS on a five year term would have the following depreciation percentages. In the first year, 50% of the $2,000,000 purchase price which equals $1,000,000 plus the standard 20% MACRS of the remaining $1,000,000 for a total depreciation in of $1,200,000. Then year two, 32% of the $1,000,000 for a depreciable amount of $320,000 followed by 19.2% in year three, 11.52 for the fourth and fifth year and 5.76% in year six. It takes six years to receive a five year depreciation because of the half year convention that only allows the tax payer to take one half of the first years depreciation.
What is interesting about these changes is that when you combine rule 179 with the 50% boost, the amount of depreciation in the first year is massive. For example a business purchases $750,000 of capital equipment, they can fully expense $250,000 and then take 50% of the balance (50% of $500,000 = $250,000) plus the first years MACRS (20% of $250,000 = $50,000) which adds up to $550,000 or 73.33% of the purchase price. WOW! The balance of $200,000 would be depreciated normally on the five year schedule.
The qualifying equipment is: 1) tangible property with a recovery period of 20 years or less,2) computer software purchased by the business,3) water utility property, and 4) qualified leasehold improvement property.
The Boost for depreciation can be taken by lessors in a standard tax lease to help lessees with little tax appetite but it will be more effective in promoting money over money transactions that fail the tax rules for a true lease so the lessee can take these incentives. It is going to be interesting to see how it plays out.
HR 5140
http://www.finance.senate.gov/sitepages/leg/LEG%202008/020708%20Leg%
20Text%20Amend%20HR5140.pdf
Mr. Terry Winders, CLP, has been a teacher, consultant, expert witness for the leasing industry for thirty years and can be reached at leaseconsulting@msn.com or 502-327-8666.
He invites your questions and queries.
Previous #102 Columns:
http://www.leasingnews.org/Conscious-Top%20Stories/Leasing_102/Index.htm
---------------------------------------------------------------
### Press Release ###########################

Chuck Cannata to head up Hillcrest Bank's new commercial leasing program
Background in structured finance and equipment sales brings value to business customers
Overland Park, Kan. – Hillcrest Bank, a Kansas City-based institution known for providing commercial lending and business and retail banking in four states, announces the addition of Chuck Cannata to it's staff. As Senior Vice President, Cannata will oversee the bank's newest division,
Hillcrest Commercial Leasing.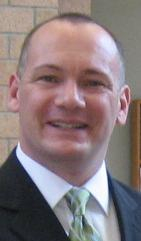 (photo: Hilcrest Bank)
Cannata brings more than 15 years of structured finance and equipment sales experience to his new position. Before joining Hillcrest Bank, he was with The General Electric Company for eight years, serving in individual contributor, sales management, and regional leadership roles. While there, he earned a number of sales performance, team management, and region performance awards in GE's office equipment, yellow iron, and rolling stock asset finance divisions. Previously, Cannata worked as National Accounts Manager with Copelco Capital (acquired by Citigroup in 2000), and as a regional sales Manager with Business Credit Leasing (acquired by US Bank in 2000.)
"Chuck brings a wealth of experience to heading up our new commercial equipment-leasing division," said Tom Davies, Chairman/CEO of Hillcrest Bank. "He has a number of creative ideas, a wealth of experience, and enthusiasm for our new service area, and we welcome him aboard."
In his new role, Cannata will be responsible for working with equipment suppliers, manufacturers, and with individual lessees to structure equipment-acquisition lease financing in Hillcrest Bank's various markets, as well as assist commercial clients in making sound leasing decisions. Cannata is a Chicago native, and has a bachelor's degree in Industrial Organizational Psychology from DePaul University in Chicago. He currently resides in the Kansas City metro area and will be based out of the Overland Park, Kan. office.
About Hillcrest Bank
Hillcrest Bank is a privately owned, Kansas Chartered financial institution with total assets nearing $2 Billion. Based in Overland Park, Kansas the company serves retail, wealth and commercial clients through regional operations in Kansas, Missouri, Texas and Colorado, and serves commercial real estate lending clients in 32 states. Hillcrest Bank ranked 12th in the nation of 2006 Top Performing Banks with assets under $3 Billion and is consistently rated in the top 10 Most Efficient Banks by the American Banker's Association Journal.
For more information, visit www.hillcrestbank.com.
### Press Release ###########################

CIT appoints Nancy J. Foster Chief Risk Officer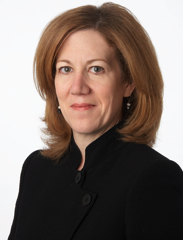 (photo: CITgroup.com)
NEW YORK – – CIT Group Inc. (NYSE: CIT), a leading global commercial finance company, today announced the appointment of Nancy J. Foster (46) as Chief Risk Officer. Foster, who joined CIT in early 2007 as Chief Credit Officer, will report directly to Jeffrey M. Peek, Chairman and CEO of CIT. Lawrence A. Marsiello, CIT's Vice Chairman and Chief Lending Officer, will be resigning from CIT, with a view towards retirement, on February 29, 2008 after 34 years of service with the Company.
"Credit and risk management has always been a hallmark of the CIT franchise," said Mr. Peek. "Nancy's appointment underscores the strategic importance of these crucial functions as her expertise and oversight will further enhance our enterprise risk management capabilities. I also want to acknowledge Larry Marsiello for his years of dedicated service to our Company and clients. We wish him the very best in his retirement."
Foster will be responsible for global credit oversight and enterprise-wide risk management and will chair CIT's newly created Enterprise Risk Management Committee. She will also work closely with the Nominating and Governance Committee of CIT's Board of Directors which is responsible for the oversight of the Company's risk management functions.
As Chief Credit Officer at CIT, Foster has been responsible for corporate credit oversight across the enterprise, including Portfolio Management; Risk Analytics and Reporting; Asset Recovery and Workouts; Loan Review and the Credit & Risk Management processes. Marsiello has worked closely with Foster since she joined the Company in early 2007 in support of this management transition.
Prior to joining CIT, Foster was Group Senior Vice President at LaSalle Bank Corporation, a wholly-owned subsidiary of ABN AMRO, NV. During her tenure at LaSalle, she held several roles of increasing responsibility in Middle Market Lending and Credit Risk Management. Foster also played key roles in the strategy and integration of several of ABN AMRO's U.S. acquisitions. In her most recent role at LaSalle, Foster oversaw five commercial banking specialized industry sectors, including a growing Financial Services practice.
Foster began her career at LaSalle in 1983 after earning her BA/BS from Illinois State University. She received her MBA in 1988 from the University of Chicago.
Individuals interested in receiving future updates on CIT via e-mail can register at http://newsalerts.cit.com

About CIT
CIT (NYSE: CIT) is a global commercial finance company that provides financial products and advisory services to more than one million customers in over 50 countries across 30 industries. A leader in middle market financing, CIT has more than $80 billion in managed assets and provides financial solutions for more than half of the Fortune 1000. A member of the S&P 500 and Fortune 500, it maintains leading positions in asset-based, cash flow and Small Business Administration lending, equipment leasing, vendor financing and factoring. The CIT brand platform, Capital Redefined, articulates its value proposition of providing its customers with the relationship, intellectual and financial capital to yield infinite possibilities. Founded in 1908, CIT is celebrating its Centennial throughout 2008. www.cit.com
### Press Release ###########################

IFC Credit Corporation Renews $5,000,000 in Subordinated Debt
MORTON GROVE, Illinois, - IFC Credit Corporation today announced it has renewed and recast $5 million in subordinated debt with the former shareholders of FirstCorp. The $5 million in Subordinated Debt Capital remains in place and has been renewed on terms agreeable to all parties.
"We appreciate the support and confidence of the former FirstCorp shareholders, and their willingness to renew the subordinated debt," said Rudy Trebels, president and CEO of IFC Credit Corporation.
FirstCorp is one of several key strategic acquisitions IFC Credit Corporation has made over the past six years, which also includes Spectrum Medical Leasing and Pioneer Capital.
"Our company continues to grow, good management is in place, and we expect great things from the IFC team," said Marc Langs, CFO of IFC Credit Corporation. "All parties are very happy with the outcome and will continue to support the company. This agreement will help us grow the business both organically as well as through future acquisitions."
About IFC Credit Corporation
IFC Credit Corporation is a national equipment leasing and finance company providing innovative services to manufacturing, wholesale, and professional service industries. Headquartered in Morton Grove, Illinois, the company was founded in 1988 and serves a broad market from small businesses to Fortune 500 companies. The company is a leading independent lessor that is included in the Monitor 100 list of top equipment leasing companies nationwide.
### Press Release ###########################

IDS Group, inc. ANNOUNCES PROPOSED INITIAL PUBLIC OFFERING
Minneapolis, MN – - IDS Group, Inc. (www.idsgrp.com), a portfolio company of SV Investment Partners, LLC, today announced that it has filed a registration statement with the Securities and Exchange Commission relating to a proposed initial public offering of its common stock. The company intends to apply to list its common stock on the NASDAQ Global Market under the symbol IDSI.
Thomas Weisel Partners and Piper Jaffray & Co. will act as joint book-runners for the offering and Robert W. Baird & Co. and Needham & Company, LLC will act as co-managers.
A registration statement relating to these securities has been filed with the Securities and Exchange Commission, but has not yet become effective. These securities may not be sold nor may offers to buy be accepted prior to the time the registration statement becomes effective. This release shall not constitute an offer to sell or the solicitation of an offer to buy nor shall there be any sale of these securities in any state in which such offer, solicitation or sale would be unlawful prior to registration or qualification under the securities laws of any such state.
When available, a copy of the prospectus for the above offering can be obtained from Thomas Weisel Partners LLC, Attn: Prospectus Department, One Montgomery Street, Suite 3700, San Francisco, California 94104, (415) 364-2720 or from Piper Jaffray & Co., Attn: Equity Capital Markets, 800 Nicollet Mall, J12S03, Minneapolis, MN 55402-7020 or by calling Piper Jaffray & Co. toll-free at (877) 371-5212 or emailing prospectus@pjc.com.
About IDS Group, Inc.
IDS Group is the parent of a group of companies known as International Decision Systems®, which provide asset finance origination and portfolio management software and consulting, implementation and technical support team services used by financial institutions and equipment manufacturers internationally. Headquartered in Minneapolis, Minnesota, IDS Group also has offices in the United Kingdom, India, Singapore and Australia. For additional information about IDS Group and its subsidiaries, visit www.idsgrp.com.
Investor Contact:
Dick Barnes
Chief Financial Officer, Chief Operating Officer
IDS Group
80 S. 8th Street
Suite 1500
Minneapolis, MN 55402
612-851-3208
612-851-3200
investorrelations@idsgrp.com
### Press Release ###########################
--------------------------------------------------------------

News Briefs----
Foreclosure Information—So. Calif and other states
http://www.leasingnews.org/Pages/Default_research.htm
New York Times to eliminate 100 news jobs
http://www.nytimes.com/2008/02/15/business/media/15times.html?ei=5065&en=6e060f
6964c7525f&ex=1203742800&adxnnl=1&partner=MYWAY&pagewanted=print&adxnnlx=
1203195822-cbUH2ZuW0J8ptWHQddQwPQ
----------------------------------------------------------------


"Gimme that Wine"
San Francisco: new winery under Golden Gate Bridge
http://www.decanter.com/news/180507.html
When Syrah met Pinot: One's Feisty, the other's finicky - but they're finding common ground
http://www.sfgate.com/cgi-bin/article.cgi?f=/c/a/2008/02/15/WIPVV0678.DTL
Wine Prices by vintage
http://www.winezap.com
http://www.wine-searcher.com/
US/International Wine Events
http://www.localwineevents.com/
Winery Atlas
http://www.carterhouse.com/atlas
Leasing News Wine & Spirits Page
http://two.leasingnews.org/Recommendations/wnensprts.htm
The London International Vintners Exchange (Liv-ex) is an electronic exchange for fine wine.
http://www.liv-ex.com/
----------------------------------------------------------------

Calendar Events This Day
Canada: Family Day in Alberta
Annually, the third Monday in February
https://www.cia.gov/library/publications/the-world-factbook/geos/ca.html
Gambia: Independence Day
National holiday. Independence from Britain granted. Referendum in April 1970 established Gambia as a republic within the Commonwealth.
https://www.cia.gov/library/publications/the-world-factbook/geos/ga.html
George Washington Birthday Celebration Parade
Alexandria, VA. Nation's largest parade honoring George Washington, staged by his hometown. Floats, bands, antique cars, equestrian and military units and bagpipes.
www.washingtonbirthday.net
National Battery Day
http://holidayinsights.com/moreholidays/February/batteryday.htm
National Crab Stuffed Flounder Day
http://homeschooling.about.com/library/blfeb18a.htm
Nepal: National Democracy Day
National holiday. Anniversary of the 1952 constitution.
Pluto Discovery Day
http://homeschooling.about.com/library/blfeb18b.htm
President' Day
Presidents' Day observes the birthdays of George Washington (Feb 22) and Abraham Lincoln (Feb 12). With the adoption of the Monday Holiday Law ( which moved the observance of George Washington's birthday from Feb. 22 to the third Monday in February, some of the specific significance of the event was lost and added impetus was given to the popular description of that holiday as Presidents' Day. Present usage often regards Presidents' Day as a day to honor all former presidents of the US though the federal holiday is still Washington's Birthday.
Thumb Appreciation Day
Washington, George. Birthday Observance
Legal public holiday. (Public Law 90-363 sets Washington's birthday observance on the third Monday in February each year—applicable to federal employees and to the District of Columbia.
Saint feast Days
http://www.catholic.org/saints/f_day/feb.php
----------------------------------------------------------------

The phrase "raining cats and dogs" originated in 17th Century England. During heavy downpours of rain, many of these poor animals unfortunately drowned and their bodies would be seen floating in the rain torrents that raced through the streets. The situation gave the appearance that it had literally rained "cats and dogs" and led to the current expression.
----------------------------------------------------------------

Today's Top Event in History
1885 - Mark Twain's Adventures of Huckleberry Finn was published in the United States for the first time. At the time, the book was banned by many libraries for its racial-equality overtones. One hundred years and eleven years later, the book was again in the headlines, targeted to be banned from school reading lists because of its racial inequalities
[headlines]
----------------------------------------------------------------

This Day in American History
1571- A group of Spanish Jesuits in the Chesapeake Bay area, led by Fray Batista Segura, were murdered by the Indians they had come six months earlier to convert. The massacre led ultimately to the withdrawal of all Jesuits living in Florida as well. On September 8, 1565, the first white colony in what is now the US was founded At. St. Augstine, FLA, by the Spanish under Pedro Menendez de Aviles. The first Catholic parish was founded by Fr. Don Martin Francisco Lopez de Mendozo Grajales, chaplain of the Spanish expeditionary forces. The first introduction of European livestock such as black cattle, horses, sheep and swine, into America was made by the Spanish in Florida. The Spanish began to settle the area, including fighting all those who had laid claim to the land. On September 20th, Mendendez destroyed Fort Caroline, and massacred most of its inhabitants. He renamed it San Mateo and in the next two years built a strong of Forts to Tampa Bay while looking for a water passage across Florida. The once "peaceful" Indians were either converted to Christianity or tortured and killed by the Spanish on their quest in the New World.
1668-Protest against slavery of importance was made by the German Friends, or Quakers, at a meeting in Germantown, PA. They protested against the "traffic in the bodies of men" and considered the question of the "lawfulness and unlawfulness of buying an keeping Negroes." Some of the protesters were Francis Daniel Pastorius, Dirck opden Graeff, Abrahama op de Graeff, and Gerhard Hendricks. 1678- John Bunyan's "Pilgrim's Progress" was first published, in England. Bunyan was frequently imprisoned for preaching without a license. During these sequestered times, between 1660-72, Bunyan collected the ideas enabling him to pen this masterpiece of Christian literature. It was the most popular book in the new colonies.
http://www.orionsgate.org
http://www.hcis.net/users/miltozah/pilgrim1.htm
http://www.amazon.com/exec/obidos/ASIN/025201894X/avsearch-df1-2-20/
102-1682336-8966565
1685 -Explorer Renee-Robert Cavelier Sieur de La Salle established a French colony at Fort St Louis in Texas.
1688 -- Pennsylvania Quakers make first formal protest against slavery.
1795- George Peabody birthday, American merchant philanthropist, born at South Danvers, MA. He endowed the Peabody institute in Baltimore, museums at Harvard and Yale and the George Peadbody College for Teachers at Nashville, TN. Died at London, England, Nov 4, 1869
1834- 1st US labor newspaper, "The Man", published, New York NY
1839 -Detroit Boat Club forms (still exists today).
http://www.detroitboatclub.com/
1841- First Continuous filibuster in the Senate began over the issue of dismissal of the printers of the Senate. The filibuster continued until March 11. The first extended filibuster, debating the establishment of a national bank, began on June 21 and lasted fourteen days. First continuous filibuster in US Senate began, lasting until March 11
http://www.newsaic.com/ftvww39n.html
http://wing_nuts.tripod.com/issue.html
1848- Louis Comfort Tiffany birthday, American artist, son of famed jeweler Charles L. Tiffany. Best remembered for his remarkable work and with decorative iridescent "vavrile" glass. Born at New York, NY, died there Jan 17, 1933.
1859-Scholem Aleichem birthday , pen name of Russian-born author and humorist Solomon Rabinowitz. Affectionately known in the US as the "JewishMark Twain," Died at New York, NY. 1916
1861-Jefferson Davis was inaugurated as President of the Confederate States of America. In the years before the Civil War, Senator Jefferson Davis was the acknowledged leader of the Southern bloc and champion of states' rights, but he had little to do with the secession movement until after his home state of Mississippi joined the Confederacy January 9, 1861. Davis withdrew from the Senate that same day. He was unanimously chosen as president of the Confederacy's provisional government, actually surprised with the news while he was pruning the roses for the winter with his wife, and was inaugurated at Montgomery, Alabama this day. Within the next year he was elected to a six-year term by popular vote and inaugurated a second time February 22, 1862 at Richmond, VA.
1865 - In the American Civil War, the Unionist fleet took the town of Charleston, South Carolina. In Columbia, SC, the fires still burned from the prior day invasion by federal troops under Gen. William Tecumseh Sherman. Bales of cotton were put to the torch, perhaps by Confederates to prevent their falling into federal hands. Strong winds scattered the burning cotton across most of the city. The entire south was becoming scorched earth as Gen. Grant's plan was to cut off all supplies and food, blockade ships from Europe or free Southern ports.
http://memory.loc.gov/ammem/today/feb18.html
1867- Morehouse College: The Augusta Institute was founded in Georgia. Established as an institution of higher learning for black students, it moved to Atlanta in 1879, and in 1913 changed its name to Morehouse College.
http://www.morehouse.edu/
1882- violinist Alfred De Seve, a native of Montreal, appeared with the Boston Symphony Orchestra in a performance of Mendelssohn's "Concerto in E Minor." His appearance was among the earliest by a Canadian soloist with a US orchestra.
1885 - Mark Twain's Adventures of Huckleberry Finn was published in the United States for the first time. At the time, the book was banned by many libraries for its racial-equality overtones. One hundred years and eleven years later, the book was again in the headlines, targeted to be banned from school reading lists because of its racial inequalities
1892-Wendell Wilkie birthday, American lawyer, author, public utility executive and politician, born at Elwood, IN. Presidential nominee of the Party in 1940. Remembered for his book, 'One World," published in 1943." He ran for the nomination in 1944 but suffered a series of four heart attacks and lost to New York Governor Thomas Dewey.
1899 -80º F, San Francisco CA While much of the central and eastern U.S. was recovering from the most severe cold wave of modern history, the temperature at San Francisco soared to 80 degrees to establish a record for month of February
1908 - For the first time, United States' postage stamps were sold. They cost a penny.
1922—Birthday of author/editor Helen Gurley Brown . While an advertising minor executive in 1962 she authored her first book, Sex and the Single Girl, an immediate and controversial best seller. In 1965 she was named editor of the Cosmopolitan magazine and changed it into a splashy, upbeat magazine aimed at the young women. It even played the "Playboy" card and featured a male nude centerfold (the first was Burt Reynolds with an artful bear rug keeping the censors away).** Circulation and advertising revenues shot up. She also wrote Helen Gurley Brown's Outrageous Opinions, 1966, Helen Gurley Brown's Single Girl's Cookbook, 1969, and Sex and the New Single Girl, 1970,
1928-Drummer Frank Butler birthday, Kansas City, MO
http://www.centrohd.com/biogra/b2/frank_butler_b.htm
http://www.artistdirect.com/music/artist/bio/0,,410461,00.html?artist=Frank+Butler
1928- Tenor Sax player Harold Land birthday, Houston, TX
http://members.tripod.com/~hardbop/land.html
http://www.view.com/land-bio.html
1924-Bix Biederbecke and the Wolverines cut first records in Richmond, Indiana, for Gennett ( Fidgety Feet, Jazz Me Blues, Lazy Daddy.)
1930-Cow milked while flying in an airplane. Elm Farm Ollie became the first cow to fly in an airplane. During the flight, which was attended by reporters, she was milked and the milk was sealed in paper containers and parachuted over St. Louis, MO.
1930-Planet Pluto discovered. Pluto, the ninth plant, was discovered by astronomer Clyde Tombaugh at the Lowell Observatory at Flagstaff, AZ. It was given the name of the Roman god of the underworld. Some astronomers don't accept Pluto as a planet.
1931-Toni Morrison birthday, Nobel Prize-winning novelist (Beloved, Jazz Tar Baby, Sual), born Lorain, OH.
1932 - In Montreal, Canada, Sonja Henie won her 6th world women's figure skating title.
1938 –"The Big Broadcast of 1983" was released, one of the most famous motion pictures of all time hit the silver screen, as "The Big Broadcast of 1938" was released. The film featured Bob Hope singing his version of, "Thanks for the Memory", which got an Oscar for Best Song. Also starring in the film were Dorothy Lamour and W.C. Fields.
1939- Golden Gate International Exposition opens on Treasure Island.
http://www.sfmuseum.org/hist6/ti-statue.html
http://www.sfmuseum.org/views/ggieviews.ppt
1942 – The Mills Brothers on Decca records recorded one of their three all time greatest hit, "Paper Doll". The other two classics by the Mills Brothers are: "You Always Hurt The One You Love" (1944) and "Glow Worm" (1952).
1943---Birthday of American composer Alice Shields, New York City
1945---Top Hits
Don't Fence Me In - Bing Crosby & The Andrews Sisters
Accentuate the Positive - Bing Crosby & The Andrews Sisters
I Dream of You - The Tommy Dorsey Orchestra (vocal: Freddy Stewart)
I'm Losing My Mind Over You - Al Dexter
1949 - On CBS radio, "Yours Truly Johnny Dollar" debuted on CBS radio, starring Charles Russell as the insurance investigator. The show was the last of radio's major, dramatic network programs. Johnny Dollar continued until 1962.
http://www.wayback.net/jd.htm
1953---Top Hits
Don't Let the Stars Get in Your Eyes - Perry Como
Till I Waltz Again with You - Teresa Brewer
Keep It a Secret - Jo Stafford
I Let the Stars Get in My Eyes - Goldie Hill
1953 – 3D, the new fad in America , as demonstrated in the movie, "Bwana Devil". The three-dimensional feature opened at Loew's State Theatre in New York City. Arch Oboler directed the movie which starred Robert Stack and the three-dimensional Barbara Britton along with Nigel Bruce and Ramsay Hill.. It was a Natural Vision-Magnetic Sound Track picture requiring Polaroid views. It was the story of a British engineer who tracked two man-eating lions that were disrupting the construction of the first railroad in East Africa at the run of the century. ON April 10, "The House of Wax," another 3-D film was exhibited at Paramount Theater, New York City, starring Vincent Price. It was also seen through Polaroid viewers. Historians believe the advancement of color, sound, and now 3-D was to combat the emergence of television, which they thought would put the motion picture industry out of business.
1953 - Lucille Ball and Desi Arnaz signed a contract worth $8,000,000 to continue the "I Love Lucy" TV show through 1955. The deal was the richest contract in television. "Babaloo!"
The hour TV Show: http://timstvshowcase.com/lucydesibak.jpg
1953-Robbie Bachman birthday, drummer for Bachman-Turner Overdrive, was born in Winnipeg. The Canadian rock band, which also included Robbie's brothers Randy and Tim on guitars, was internationally popular in the 1970's with such hits as "Blue Collar," "Let It Ride," "Takin' Care of Business" and "You Ain't Seen Nothing Yet," a 1974 million-seller. At its peak, BTO won many polls and honors in the US, as well as seven Juno Awards.
1955-John Travolta birthday; dancer, singer, actor John Travolta ( Pulp Fiction, Look Who's Talking, Urban Cowboy, Saturday Night Fever, "Welcome Back Kotter) Born, Englewood, NJ.
1956-The Platters hit "The Great Pretender" peaks at #1 on the pop chart.
1956-Pat Boone's cover version of Little Richard's "Tutti Frutti" hits #12 on the pop chart.
1957-Birthday of Vanna White ( Wheel of Fortune), born Conway, SC.
http://www.geocities.com/TelevisionCity/Set/5304/vanna.html
http://us.imdb.com/name/nm0001846/
1959 - Some of the higher elevations of California were in the midst of a five day storm which produced 189 inches of snow, a single storm record for North America.
1959--Ray Charles records "What'd I Say."
1959--- The Everly Brothers records "When Will I Be Loved," "Let It Be Me."
1960-The first artificial ice skating rink of Olympic size was formally opened by Vice President Richard Milhous Nixon at Squaw Valley, CA., for the Eighth Olympic winter Games. Freezing brine was piped into the rink through 70 miles of steel tubing. It had 300 feet of roof floating on cables suspended from 80-foot steel and concrete pillars.
1960 - The VIIIth Winter Olympic Games were opened in Squaw Valley, California. A lack of snow had prompted organizers to hire Native Americans to do a snow dance, but a deluge of rain was the only result. Snow finally arrived just before the opening ceremonies, which had to be delayed to await the arrival of U.S. Vice-President Richard M. Nixon, who would declare the games open. The storm had held up his flight.
1961---Top Hits
Calcutta - Lawrence Welk
Shop Around - The Miracles
Calendar Girl - Neil Sedaka
North to Alaska - Johnny Horton
1964 - "Any Wednesday" opened at the Music Box Theatre in New York City. The play established Gene Hackman as an actor. Don Porter and Sandy Dennis also starred in the show.
1964- United States punishes nations for trading with Cuba
1965 -- Civil rights worker Jimmie Lee Jackson is beaten and shot by state police in Marion, Alabama. He dies eight days later.
http://www.watson.org/~lisa/blackhistory/civilrights-55-65/selma.html
1965-- The Beatles record "You've Got To Hide Your Love Away," "Tell Me What You See"
1966--- FERNANDEZ, DANIEL Medal of Honor
Rank and organization: Specialist Fourth Class, U.S. Army, Company C, 1st Battalion, 5th Infantry (Mechanized) 25th Infantry Division. Place and date: Cu Chi, Hau Nghia Province, Republic of Vietnam, 18 February 1966. Entered service at: Albuquerque, N. Mex. Born: 30 June 1944, Albuquerque, N. Mex. c.o. No.: 21, 26 April 1967. Citation: For conspicuous gallantry and intrepidity at the risk of his life above and beyond the call of duty. Sp4c. Fernandez demonstrated indomitable courage when the patrol was ambushed by a Viet Cong rifle company and driven back by the intense enemy automatic weapons fire before it could evacuate an American soldier who had been wounded in the Viet Cong attack. Sp4c. Fernandez, a sergeant and 2 other volunteers immediately fought their way through devastating fire and exploding grenades to reach the fallen soldier. Upon reaching their fallen comrade the sergeant was struck in the knee by machine gun fire and immobilized. Sp4c. Fernandez took charge, rallied the left flank of his patrol and began to assist in the recovery of the wounded sergeant. While first aid was being administered to the wounded man, a sudden increase in the accuracy and intensity of enemy fire forced the volunteer group to take cover. As they did, an enemy grenade landed in the midst of the group, although some men did not see it. Realizing there was no time for the wounded sergeant or the other men to protect themselves from the grenade blast, Sp4c. Fernandez vaulted over the wounded sergeant and threw himself on the grenade as it exploded, saving the lives of his 4 comrades at the sacrifice of his life. Sp4c. Fernandez' profound concern for his fellow soldiers, at the risk of his life above and beyond the call of duty are in the highest traditions of the U.S. Army and reflect great credit upon himself and the Armed Forces of his country.
1969---Top Hits
Everyday People - Sly & The Family Stone
Touch Me - The Doors
Build Me Up Buttercup - The Foundations
Until My Dreams Come True - Jack Greene
1969--- Elvis Presley records "And the Grass Won't Pay No Mind," "Power of My Love," "After Loving You."
1970 -- Federal jury finds the "Chicago 7" innocent of conspiring to incite riots during the 1968 Democratic National Convention. However, 5 were convicted of crossing state lines with intent to incite riots.
1972 – Death Penalty declared by the California Supreme Court to be cruel and unusual punishment in violation of the state constitution. 107 inmates were taken off death row. Among those spared by the ruling was Charles Manson.
1972-Neil Young receives a gold record for "Harvest," the only Number One record of his lengthy career. The album includes the Number One single "Heart of Gold.
1973- The syndicated radio show "The King Biscuit Flower Hour" debuted with Blood, Sweat and Tears and a then- unknown Bruce Springsteen. The program, which is still on the air, would go on to feature live performances from some of the greatest names in rock, including the Rolling Stones, U2, Elton John and David Bow. 1973---Richard Petty, the "King of Stock Car Racing," won the Daytona 500 before a crowd of over 103,000 spectators, marking the first time a stock car race had drawn over 100,000 spectators. No longer would there be questions about NASCAR's mainstream popularity.
1977---Top Hits
Torn Between Two Lovers - Mary MacGregor
New Kid in Town - Eagles
Blinded by the Light - Manfred Mann's Earth Band
Near You - George Jones & Tammy Wynette.
1979-Richard Petty became the first man to win six Daytona 500s. Winning the most prestigious event in any sport six times is enough to earn the nickname "The King," but Petty is perhaps most famous for his 1967 season in which he won twenty- seven of forty-eight races, including a record ten straight victories. In a sport where mechanical failure is commonplace, Petty's total domination was seen as superhuman. "The King" came from royal stock. His father, Lee Petty, was the first man to win the Daytona 500.
1979 -52º F (-47º C), Old Forge NY (state record)
1979 --Miniseries "Roots: The Next Generations" premieres on ABC TV.
There is controversy that the original story was plagiarized from a 1967 novel by white author Hal Courlander. This miniseries two years after the original concerns
Arthur Haley's actual life, and begins where the original series left off, 1882.-
http://www.martinlutherking.org/roots.html
1993 -Howard Stern's radio show begins transmitting to Rochester NY
http://www.eonline.com/On/Howard/
http://www.angelfire.com/ny/heynow2/
(this is x-rated, and typical Howard Sterns: http://www.howardsterndivorce.com/ )
1981 – The first budget of United States President Reagan proposed the largest tax cuts and spending curbs ever for an administration. In his first State of the Union message, Pres. Reagan called for cuts of $41,000,000,000 in the budget President Carter had submitted. He also proposed a 10% income tax cut in each of the next three years, an increase of about $5,000,000,000 in defense spending and more liberal depreciation rules for business.
1983 -- The Wah Mee Massacre in Seattle is the worst mass-murder in the history of Washington State.
http://www.wahmee.com/chapone.html
1984 –Reed Larson, Detroit, Michigan got two assists, making him the highest scoring, American-born player in National Hockey League history. Larson broke Tom Williams' previous record by scoring his 432nd point.
1985---Top Hits
Careless Whisper - Wham! featuring George Michael
Loverboy - Billy Ocean
Method of Modern Love - Daryl Hall John Oates
Make My Life with You - The Oak Ridge Boys
1985 –Greg Louganis: When he received the James E. Sullivan Award of the Amateur Athletic Union, today, diver Greg Louganis was recognized as the top amateur athlete in the United States. Louganis won double gold at the 1984 Olympic Games.
1987 – Girl Scouts Change Color of Uniform: The executives of the Girl Scout movement decided, because the older girls wanted a change, that it was time to change the color of the scout uniform from the traditional Girl Scout green to the newer Girl Scout blue.
1989 - Low pressure off the coast of North Carolina brought freezing rain and heavy snow to Virginia and the Carolinas. Snowfall totals in Virginia ranged up to 18 inches at Franklin. Freezing rain reached a thickness of two inches around Charlotte NC.
1995-Jansen Wins Gold: American speed skater Dan Jansen won a gold medal in the 1,000 meter race at the Winter Olympics in Lillehammer, Norway.
1995-Hootie and the Blowfish's "Hold My Hand" peaks at #10 on the pop chart.
1995—Top Hits
Take A Bow- Madonna
Creep- TLC
On Bended Knee- Boyz II Men
Another Night- Real McCoy
1997 – Pat Boone Cancelled: Trinity Broadcasting Network, a U.S. Christian TV net, cancelled Pat Boone's weekly gospel music show after he appeared in black leather and fake tattoos on the American Music Awards show. The network said it received thousands of protest phone calls and letters from its 'prayer partners'. Boone explained that his garb was designed to promote his album "In a Metal Mood: No More Mr. Nice Guy".
1998-New standard for 56k modems: As speeds from ISDN connections, DSL, and now cable were threatening dials-up, the two major rival modem makers 3Com Corporation and Rockwell International announced a new standard for 56K modems. There still was confusion and it was hoped the new "high speed" would boost sales and overcome the growing competition. It battle over the protocol gave the rivals more sales, enabling them to lower prices even further.
1998 – Harry Caray, long-time Chicago Cubs broadcaster died at the age of 83; in Rancho Mirage, California.
1999 – Dr.Ross Leaves ER: The much-anticipated departure episode on NBC's ER of Dr. Doug Ross, played by George Clooney, aired, and was the top-rated show for the week and earned a higher Nielsen rating than it had in many months; each ratings point represents 994,000 households. ER earned a 23.8 rating, watched in 23.7 million homes.
2000---Top Hits
I Knew I Loved You- Savage Garden
Thank God I Found You- Mariah Carey Featuring Joe
Amazed- Lonestar
What A Girl Wants- Christina Aguilera
--------------------------------------------------------------

Winter Poem
Cool Tombs
by Carl Sandburg
When Abraham Lincoln was shoveled into the tombs, he forgot
the copperheads and the assassin . . . in the dust, in the cool
tombs.
And Ulysses Grant lost all thought of con men and Wall Street,
cash and collateral turned ashes . . . in the dust, in the cool
tombs.
Pocahontas' body, lovely as a poplar, sweet as a red haw in Novem-
ber or a pawpaw in May, did she wonder? Does she remember?
. . . in the dust, in the cool tombs?
Take any streetful of people buying clothes and groceries, cheering
a hero or throwing confetti and blowing tin horns . . . tell me
if the lovers are losers . . . tell me if any get more than the
lovers . . . in the dust . . . in the cool tombs.
--------------------------------------------------------------

SuDoku
The object is to insert the numbers in the boxes to satisfy only one condition: each row, column and 3x3 box must contain the digits 1 through 9 exactly once. What could be simpler?
http://leasingnews.org/Soduku/soduko-main.htm
--------------------------------------------------------------

Daily Puzzle
How to play:
http://www.setgame.com/set/puzzle_frame.htm
Refresh for current date:
http://www.setgame.com/set/puzzle_frame.htm
--------------------------------------------------------------


http://www.gasbuddy.com/
http://www.gasbuddy.com/GB_Map_Gas_Prices.aspx
http://www.gasbuddy.com/GB_Mobile_Instructions.aspx
--------------------------------------------------------------

News on Line---Internet Newspapers
Technology News
http://telephonyonline.com/independent/technology/
--------------------------------