Controller
Los Angeles, CA
Require Great Plains & 5+ yrs of accounting exp. CPA & exp. in equip. leasing are desired but not required. Must have BA in accounting/finance field. Send resume to
recruiting@julesandassociates.
About the Company : Jules & Associates, Inc. is at forefront of the equipment finance industry. Founded in 1989, we have been ranked twice by Inc. Magazine as one of the fastest growing companies in the U.S.
Wednesday, February 20, 2008
Headlines---
Marlin Leasing Employee Numbers
Classified ads---Sales
Marlin Leasing Stock downgraded
Studebaker-Worthington sold?
Two Lease Officers defrauded Sterling $200MM
Classified Ads---Help Wanted
Letters!!!---We get eMail
Sales Make it Happen by Linda P. Kester
Managing and Motivating Your Sales Force
Fitch: Equipment Lease Higher Delinquencies
E-Contracting w/eOriginal at EAEL Conf
Renal Solutions/ATEL Ventures/Oxford Fin
Rise in Oil Prices Dents Asian Stocks
News Briefs---
You May have Missed---
California Nuts Brief---
"Gimme that Wine"
Calendar Events
Snapple Real Facts
Today's Top Event in History
This Day in American History
Winter Poem
SuDoku
Daily Puzzle
GasBuddy
Provence, France-Vacation
News on Line---Internet Newspapers
Maysville, Kentucky
######## surrounding the article denotes it is a "press release"
-------------------------------------------------------------------

Marlin Leasing Employee Numbers
In Monday's edition regarding Marlin Business Service year-end, the story originally did not have the employee numbers. Several readers pointed out that it was in the SEC filing that was included. It was added to the "on line" edition, but perhaps many readers missed it:
"At the end of the year, Marlin Leasing had 357 employees, including 124 leasing and loan representatives. Reportedly today they have 365."
Readers told us this does not include brokers, and we were informed Marlin has lost 1/3 of their brokers when Michael Bennie had the position (he was "terminated" by George Perose, as reported by Leasing News:
http://www.leasingnews.org/archives/April%202007/04-27-07.htm#marlin
The employee numbers when compared to like competitors is high, as these figures indicate:
In last public filings, NetBank Business Finance with 70 employees
$19.8 million in March, 2007, according to financial filings with the SEC before the sale (in thousands of dollars:)
Monthly
March 2006 $19,693
April, 2006 $21,150
May, 2006 $17,963
June, 2006 $19,410
July, 2006 $13,366
August, 2006 $12,686
September, 2006 $13,123
October, 2006 $13,464
November, 2006 $17,437
December, 2006 $13,428
January, 2007 $14,284
February, 2007 $17,909
March, 2007 $19,756
From the SEC filings, Pacific Capital Leasing with 30 employees
( in the thousands:)
2006: $297,525
2005: $287,504
2004: $234,189
2003: $149,642
2002: $133,927
Leased equipment volume had gone from $105,639,000 in year-end statistics to $87,670,000 at the end of 2007, the SEC report stated.
--------------------------------------------------------------

Classified ads---Sales
Atlanta, GA
If you can use a polished, seasoned, driven leasing professional with 14 years of extremely productive experience, please call me.
Resume Attached .
Saul Sloman
Cherry Hill, NJ
College grad seeking entry level sales position for equipment leasing and financing in small to mid-size ticket markets. Have 6 months experience in the industry and self-motivated. Contact Matt at 609-280-2178 or
email at mkuzan@gmail.com
Chicago, IL
Sales Executive or Senior Manager, with responsibility for leasing capital equipment in support of transactions based on current market values, market potential and
economic trends.
tomvolk53@hotmail.com
Resume
Copenhagen, Denmark
10 years of experience as VP Europe, Middle East and Africa for a US based Equipment Leasing Company. $500,000 plus w/ excellent connections European shipping lines/ maritime financing.
Click here.
Dallas-Fort Worth Texas
Highly experienced, vendor driven professional sales/manager. Solid, "up and running" book of business. Can produce from day one.Looking for aggressive company to join with.
Email: bankingdallas@yahoo.com
Fresno, CA
Aggressive, competitive self-starter w/successful vendor/direct equipment
leasing and asset-based lending experience seeks return to leasing industry
after successful stint in business banking sales.
Email: dsp559@hotmail.com
Resume
Hillsborough, NJ
Sales professional (3 yrs mortgages, 1 year securities) looking to transition my experience/skills into the equipment leasing/financing. Pete Brusyo (908) 625-7232 or
peterbrusyo@yahoo.com
Resume

Knoxville, TN
12+ years experience in equipment finance (Vendor/Direct/Broker). IT and Construction Equipment. Book of business. Looking for a Career Opportunity preferably in Construction.
Email: Jproulx@smokymountainfinance.com
Montgomery, AL
Individual with 10 years advertising sales exp. & 7 years insurance sales exp.
Wants independent contractor situation in Alabama.
Work with leasing company or broker.334-590-5133
E-mail: billmcneal2003@yahoo.com
Pittsburgh , PA
Aggressive self starter looking for leasing position w/10 plus yrs sales exp., plus banking experience 814-538-9129
mwiser500@hotmail.com
Oklahoma
Over 30 years of financing experience, resume posted at www.geocities.com/bobbybenmoore, phone 580-351-2531
San Diego , CA
Tenacious, competitive self-starter w/successful vendor/direct equipment leasing and asset-based lending experience seeks return to leasing industry after successful stint in secondary mortgage markets sales.
E-mail: pajohnson1@cox.net
Stuart, FL area
Years of experience in leasing sales, credit, operations, documentation and syndication. Seeking position with direct middle market lender, equip. mfr or major equip. distributor. email: southernleasing@bellsouth.net
For a full listing of all "job wanted" ads, please go to:
http://www.leasingnews.org/Classified/Jwanted/Jwanted.htm
To place a free "job wanted" ad here, please go to:
http://www.leasingnews.org/Classified/Jwanted/Jwanted-post.htm
--------------------------------------------------------------

Marlin Leasing Stock downgraded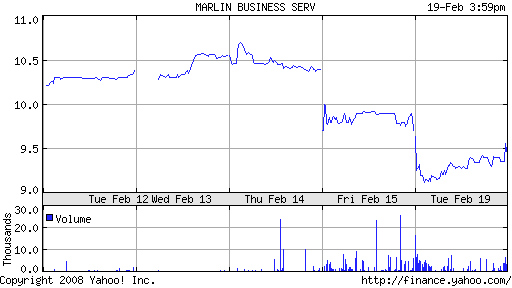 Marlin Business Service stock closed down yesterday at $9.47, actually rising from a low of the day at $9.10 when analysts at William Blair & Company announced they were downgrading the stock to "market perform," including reducing their estimates for the company.
"In a research note published Tuesday morning, the analysts mention that the company has posted its 4Q EPS short of the estimates and the consensus. The shortfall was mainly on account of contraction in Marlin Business Services' net interest margins, lower-than-expected origination volumes and a rise in charge-offs, the analysts say. The EPS estimate for 2008 has been reduced from $1.78 to $1.03."
www.newsrating.com
Volume of the day was 160,994. It should be noted the average daily volume for the last three months was 54,634.
--------------------------------------------------------------

Studebaker-Worthington sold?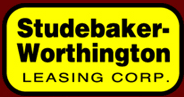 According to two very reliable sources, the sale of Studebaker-Worthington is in "escrow." An announcement is expected when the sale actually closes.
In the meantime, Studebaker-Worthington continues to do business.
In fact, the pending sale has given the group a shot in the arm as they are becoming more aggressive in seeking business, including signing up new brokers, one very reliable source told Leasing News.
The buyer may be a bank, and one source said it was a Western bank, but the actual buyer will be announced soon. It appears the operation will be kept intact.
State Bancorp, SEC filing:
"Our decision to divest the Studebaker-Worthington leasing subsidiary represents the final phase of our corporate restructuring and sets the stage for the Bank to redeploy the capital resources formerly committed to the leasing operation towards our core business competencies. This divestiture, expected to be completed late in the first quarter of 2008, will result in an annual cost savings to the Bank of approximately $3.0 million in cash operating expense."
Nevertheless, the time table to the end of March may be happening sooner than later.
--------------------------------------------------------------

Two Lease Officers defrauded Sterling $200MM
By PATRICK BURNS, Staff
www.lancasteronline.com

An internal investigation at Sterling Financial Corp., parent company of Bank of Lancaster County, has found that two executives at a leasing equipment affiliate in Lititz were largely responsible for a sophisticated loan scheme that cost the bank about $200 million and threatened to destroy the company.
A Feb. 6 filing with the Securities and Exchange Commission states that the fraud was orchestrated by the chief operating officer, Joseph M. Braas, Lititz, and Michael J. Schlager, executive vice president of Equipment Finance LLC., Lancaster, 118 W Airport Road, Lititz.
Braas and Schlager have since been fired, along with three other EFI employees. EFI's president, George W. Graner, left his job voluntarily. No one has been charged, but the U.S. Attorney for the Eastern District of Philadelphia is investigating the case. U.S. Attorney spokeswoman Patricia Hartman refused to comment on the investigation Tuesday.
Calls to Schlager were not returned Tuesday. Braas' listed phone number has been disconnected; previous calls to him were not returned.
Sterling, which is awaiting the completion of a deal that would sell the company to PNC Financial Services for $565 million, also announced that top executives will receive employment deals with PNC once the merger is completed, according to the SEC filing by PNC.
PNC announced Tuesday that a shareholder meeting is scheduled for March 26 to vote on the proposed merger.
According to its SEC filing, PNC entered into employment agreements with Sterling executive officers J. Roger Moyer Jr., Tito L. Lima, J. Bradley Scovill, Thomas J. Sposito II, Chad M. Clabaugh, Gregory S. Lefever, D. Kathleen Phillips, E. Dennis Ginder and Kathleen A. Prime that will supersede their existing employment agreements with Sterling.
The agreements also provide possible bonuses for the Sterling employees, including about $2 million for Moyer, Sterling's CEO.
The SEC filing says the two EFI executives pulled off the fraud "with the assistance of a number of other EFI employees, certain customers and other third parties."
On April 19, Sterling learned of the irregularities at Equipment Finance, which specializes in financing logging equipment in the Southeast. Between February 2002 and December 2006, EFI contributed about $56 million, or about 33 percent, of Sterling's $167.5 million profit.
According to the report, investigators found no evidence of wrongdoing by Sterling employees, but they said the subsidiary beneath Sterling's noses had "subverted virtually every aspect of EFI's loan process, including internal controls." Despite outside bank auditors and inspections, EFI employees concealed credit delinquencies and falsified financing contracts and related documents.
According to a report last year in the Leasing News, an industry trade paper, Sterling's accounting departments became suspicious of some double booking and check payments on existing loans, then apparently went to a paper trail rather than computer read-outs of the accounts.
Sterling reported that its investigators conducted approximately 100 interviews of current and former EFI and Sterling employees, scrutinized about 300 boxes of documents and 700,000 electronic documents and reviewed information pertaining to more than 4,000 active and inactive EFI loans dating back to 2002, when Sterling acquired EFI. A preliminary investigation of the EFI scandal last year determined that Sterling would restate its prior-year earnings and would likely take an after-tax charge of up to $165 million.
Sterling, which adopted a liquidity strategy and borrowed $190 million in the second quarter of 2007, said in November that the EFI fraud would require it to take an after-tax charge of about $200 million.
Sterling, which had postponed filing its quarterly financial reports because of the fraud investigation, reported a net loss of $7.5 million in the first three quarters of 2007. It expects to post another net loss of $2 million to $3 million for the fourth quarter of 2007.
Sterling also restated its 2006 earnings to show a net loss of $3.4 million instead of the $36.5 million profit originally reported.
According to the SEC filing, Sterling would face dire consequences if PNC or some other suitor had not made an offer to purchase the company.
In the event the merger is not completed, Sterling would face the loss of employees, increased civil litigation from investors and enforcement actions from bank regulatory and government authorities, and it would be required to implement its alternative liquidity and capital plans to return Bank of Lancaster County to "well managed" and "well capitalized" status.
E-mail: pburns@lnpnews.com
--------------------------------------------------------------

Leasing Industry Help Wanted
Broker Relations Manager

Broker Relations Manager
Bothell , Washington
Build/manage broker base. Provide guidance to new brokers. Work with "full financial" credit packages, "story" & non-standard credits from $25,000 to $450,000.
e-mail jimb@abcoleasing.net or
fax resume: 425.806.1813 .
Our new business is sourced exclusively through brokers.
Controller

Controller
Los Angeles, CA
Require Great Plains & 5+ yrs of accounting exp. CPA & exp. in equip. leasing are desired but not required. Must have BA in accounting/finance field. Send resume to
recruiting@julesandassociates.
About the Company : Jules & Associates, Inc. is at forefront of the equipment finance industry. Founded in 1989, we have been ranked twice by Inc. Magazine as one of the fastest growing companies in the U.S.
Lease Officer
Senior Credit Analyst


Senior Credit Analyst
Westport, CT.
Captive construction equipment finance background preferred;flexible adaptive team player w/8 years underwriting exper. For more info/to apply click here.
A Fortune 500 construction equipment manufacturing company.


--------------------------------------------------------------

Letters!!!---We get eMail

Christopher "Kit" Menkin, editor
from: James M. Johnson, Ph.d
Leasing Press, and well-known leasing author
"I have been a professor at Northern Illinois University for the past twenty years.

"I was in my office last Thursday when I received a broadcast email indicating the university was in lock down as a "possible shooter" was believed to be on campus. After the hate writings in a restroom last December on our campus, I assumed this was another such incident. Minutes later, we all received another broadcast email from our dean's office, confirming the first email with additional instructions. A colleague then came into our finance suite indicating there was an officer outside our building with a bull horn telling everyone to remain inside the building until further notice in locked rooms. It sounded more official now, but still no reason to believe harm had come to anyone. The next few minutes were a blur. In our conference room, a colleague had turned on a local television station and broadcast the image on a large screen and there we saw on film what was happening a quarter mile away in another building on campus. None of us--students or faculty said a word. We were stunned into silence as we watching events on the screen. Dozens of law enforcement and rescue vehicles parked outside Cole Hall, where I administer our final exams every fall semester with my three colleagues to six hundred students. As we heard the commentary about "side entrance" etc. I visualized exactly what was being described, and had used the side entrances myself to move back and forth between the two lecture halls.

"I later learned my oldest--a junior at Northern--was in class in a building connected to Cole Hall at the time of the shooting. Her professor learned quickly about what was going on and told my daughter's class in a calm but firm voice to pick up their belongings and leave the building immediately. She told us later that she was fine until she arrived home (commuter student) and had time to replay what had happened and how close she had been to the front line.

"The shooter took only two minutes to unload over 50 rounds and then take his own life, leaving five students dead and many wounded. A friend of my daughter is lying in a hospital bed now--four days later--with a bullet in him that his doctors dare not remove.

"The university was well prepared, as our university police had been trained for just such a horrible event, and could administer first aid until paramedics could arrive. There were two officers on the scene with 90 seconds, and a half dozen more within the next two minutes. Counselors from other Chicago area universities showed up to help with any student needing their services. Police and rescue personnel from all over showed up to assist. Professionals from the FBI, ATF, State Police and other law enforcement agencies all were on stage with President Peters to answer as many questions as humanly possible. The university was closed immediately, and will not open to students until February 25. Our faculty and staff will undergo training this week to better meet the needs of our students.

"I have received messages from people I had not seen nor heard from in years, hoping we were o.k. and to please let them know what they could do for us. As I attended church yesterday, I noticed that the entire choir was wearing red and black clothing instead of their usual blue robes. No one said why, but I knew why--those are the school colors of Northern Illinois University. In prayer, the pastor included touching references to the NIU family and asked that they be comforted. I began breathing rather heavily, and realized that emotions were still very close to the surface. Many of our sister universities will be wearing red and black to support us in these dark hours. Even the Chicago Blackhawks wore red and black this weekend.

"Unless we are willing to turn our universities into armed camps, I do not believe we can prevent a similar horrible event from taking place again. I believe Northern was as prepared as any university possibly could have been. Unlike Virginia Tech, our shooter was considered by students and faculty to have been a likeable, intelligent student. No obvious markers were present, and yet tragedy struck anyway.

"We ask everyone willing to keep the NIU family in your thoughts and prayers as we try to gather our inner strength to press on. Knowing we do not need to do this alone is the best help we can be given."

James M. Johnson
Northern Illinois University
phdleasing@hotmail.com

WAEL +EAEL=NAELB Merger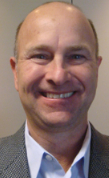 Bruce Winter, CLP
(Photo courtesy FSG Leasing)
"There is one small mistake in your article that I completely glossed over.

"Brad Peterson is not actually on the Joint Task Force, but when he was President of UAEL he was the person who revived this proposal last summer with Bruce Smith, President of EAEL."

Sorry!

Bruce Winter, CLP
Here are the two committees, now corrected:
"Heading the EAEL Committee is Bruce Winter, CLP, FSG Leasing, Inc (lessor) Randy Haug, LeaseTeam, Inc. (Service Provider-software). George Parker, Leasing Technologies International, Inc. (lessor), Frank Peretore, Peretore & Peretore, P.C. (Service Provider-attorney)
"Heading the UAEL Committee is Brent Hall, CLP, Pinnacle Business Finance, (funder) Brian Bjella, Grandview Financial (funder), Steve Crane, Bank of the West Leasing (funder), Steve Schachtel, Lakeland Bank (funder)."
(A telephone call to Committee Chairman Brent Hall, CLP, business office found him out running, so the UAEL office was contacted and an e-mail came from their president Paul Knowlton, CLP, and the entire executive board (Hall was included.) The stipulation of obtaining a comment including their reviewing the story, which they did twice, maybe three times, as there were some corrections made. No one also caught Brad Peterson not being on the committee. Correction is made. Editor)
Funders/Service Providers favor Merger
http://www.leasingnews.org/archives/February%202008/02-06-08.htm#merge
---

Brian Bjella
(photo: 1995 Leasing News Archives)
"We haven't spoke in awhile and it's been a long time since I called on you as a broker in the early 90's. I hope business and the new year are treating you well.

"I was reading your recent new letters today and was a bit disturbed about your 'biased and unfair news' you reported on the UAEL board and specifically Brent Hall. I have served on both the UAEL and EAEL boards in the past, and very much enjoyed my time with both associations. Just for the record, I do not represent anyone in my comments, views or opinions, other then myself as a concerning individual within the equipment leasing industry.

"To comment that 'The current UAEL board is the old guard, status quo; not too bright either.' is your biased opinion, and that is your right. Since you have aired your biased opinion, I only thought it was fair to counter. I personally know the majority of the current board members and my biased opinion is the UAEL Board consists of very progressive, intelligent individuals that care about our industry. They volunteer their time with the goal of improving our industry, and their respective associations. In fact, in looking at the current UAEL board it is arguably the strongest and most diverse board that I have seen. You don't have to agree with all of their decisions, but we should respect their intent and work they do for the association. Unjustly mud slinging is for tabloids, not the Leasing News... right?

"In addition, you have developed a theory about the 'Hall Dynasty' that I am sure makes for interesting reading. Both the EAEL and UAEL boards consist of smart and intelligent business people. Let them explore the possible merger to see if it would be in the best interest of the members of the respective associations. Feedback will come, the facts and findings will be disclosed and then as a good journalist you can report and comment at that time. My opinion is you are currently void of facts, knowledge and insight into the intent of a potential merger, that void is evident in your journalism on the subject.

"Kit, you can provide a good value to our industry that many of your peers will respect, but only if you report 'Unbiased & Fair News About the Leasing Industry'. That's just my opinion. "
Regards,

Brian Bjella
President
Grandview Financial, Inc
1424 E. College Drive, Suite 200
Marshall, MN 56258
(P) 866-288-9957 (F) 507-929-1510
brian@gvfin.com
"Hall Dynasty EAEL-UAEL Proposed Merger"
http://www.leasingnews.org/archives/February%202008/02-01-08.htm#hall
UAEL-EAEL Merger Talks Official
http://www.leasingnews.org/archives/January%202008/01-30-08.htm#merge
(Brian---Thank you for your opinion. Six ex-presidents involved is the old guard. More importantly, the thinking and reaction is the old guard. Mr. Hall and others UAEL officials were asked for their opinion by email and telephone. There was no difficulty in contacting Mr. Winter for a comment regarding the proposed merger, by the way. However, it took the entire UAEL Executive Board responding through Paul Knowlton, CLP, who is the president, as well as providing the article in advance. The old guard is in control. Editor.)
----
UAEL "dis-invites" Randy Brook to Spring Conference
http://www.leasingnews.org/archives/January%202008/01-28-08.htm#uael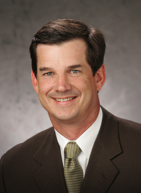 Paul Knowlton, CLP
(photo: Republic Bank Leasing)
From Paul Knowlton, President
United Association of Equipment Leasing
"I would appreciate an apology to the fine people who volunteer their time to be involved on the Board."
Sent by GoodLink (www.good.com)
Here is what Mr. Knowlton request an apology for writing, and what Brian Bjella states above:
"One problem with this attitude is that these directors 'follow the leader'. What the president (or whatever his or her title) decides or proposes is just fine with them.
"And often with brand-new directors as well, who haven't yet learned the dynamics of the board and may act cautiously. This most likely happened with the alienation of Leasing News and its 'Leasing News Person the Year for 2007.' The current UAEL board is the old guard, status quo; not too bright either."
(I think it is the other way around, the UAEL board owes an apology. The UAEL board needs to apologize to retired FTC Senior Attorney Randy Brook in the insult you not only gave to him, but to Leasing News as well; shame on you. Kit Menkin)
---

"Vendor & Practice Solutions (Formerly HPSC) is part of GE Healthcare Financial Services, which is part of GE Commercial Finance, with is part of GE Capital.
"GE Healthcare that is headquartered in UK, has nothing to do with financing, it is the medical equipment business.
"The cumulative effect of several waves of sales people leaving over the last 4 years, combined with the overlay of the archaic GE systems, burdensome GE bureaucracy, higher cost of outsourcing of customer service and collections, and expensive GE management structure have all contributed to the flat revenue and soft bottom line.
"When added to the very weak asset backed demand for HPSC paper and the generally weak economy, you get the triple whammy: reduced sales, higher costs and lower spreads.
"Prior to GE, when the capital markets were strong HPSC enjoyed gross spreads of >6.5%. My understanding is that those spreads are presently struggling to maintain 4%.
"GE bought a company that was working fine and its only problem was the fact that it was undercapitalized and was experiencing a tightened funding market. Now they've broken it and they can even figure how."
(former HPSC senior executive')
----

"We are all Giants fans and since they play in NJ and live in NJ I wish they would acknowledge that this is a New York and New Jersey team. Most of the season ticket holders and fans also reside in NJ. In any case, we are happy for the team and their fans and wish the victory parade was here where it belongs. Great game."
Regards,
Melinda Graneri
Top Gun
--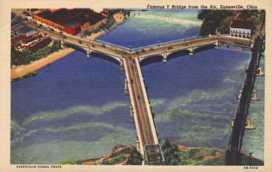 January 21---This Day in American History
1812 - The famous Y-bridge in Zanesville, Ohio, was given approval for construction.
http://www.vintageviews.org/vv-3/bridges/pages/bdg07_003.html
http://www.coz.org/
"It is still in use."
Dick Lightner
Executive Vice President
The Ohio Vehicle Leasing Association
1.800.369.5633 ovla@uautolease.com
5959 Dartshire Blvd., Dublin Ohio 43016
-----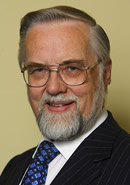 Lee Smith, the Alta Group, London
"I was on the mailing list for years and always looked at the newsletter when it arrived, but for some reason I appear to have dropped of the circulation list some months ago. Always felt you got behind the real story before anyone else. I would greatly appreciate being put back on the circulation list."
Many thanks
Alan Leesmith
Principal
Global Experience Provides Direction
Tel: +44 (0)1444 417688 Fax: +44 (0)1444 454209
International Mobile: +44 (0)7831 200087
U.S. Mobile 650 759-2201 Australian Mobile 0415 545 706
e-mail - alanleesmith@thealtagroup.eu.com
---

"I just laughed myself silly reading your recent story "San
Francisco Valley Leasing" with the poor guy trying to sneak
cigarettes without his wife catching him, and how he hates
having her come to the conferences because she takes too long
to get dressed and too long to put her makeup on,etc.....
"This was hysterical and gave me such a good laugh for the day, I want to thank you. 'Leasing News' is more than just leasing headlines and press releases, etc. It is FUN and amusing all the time. Whether it is one of your cartoons, or your own personal stories. I never grow tired of it.
" We have to have some good "levity" in this business. It is stressful enough and you are my shot in the arm each day to make me smile and keep going."
Rosanne Wilson, CLP
1st Independent Leasing, Inc.
3800 SW Cedar Hills Blvd., Suite 165
Beaverton, OR 97005
(800) 926-0851 or Fax: (503) 626-1631
"It's the Lease We Can Do"
www.1stindependentleasing.com
--------------------------------------------------------------

National Vehicle Leasing Association Celebrates 40 Years of Success
at its Annual Conference and Auto Show - June 11-14, 2008
Looking Back, Moving Forward
– Celebrating 40 Years of Success: 1968 - 2008

NVLA Annual Conference Exposition and Auto Show
ALEXANDRIA, Va.----The National Vehicle Leasing Association (NVLA) announces that its Annual Conference Exposition and Auto Show will take place June 11th – 14th, 2008 at the J.W. Marriott Camelback Inn in Scottsdale, Arizona.
The theme this year, "Looking Back, Moving Forward", provides an opportunity to reflect on the accomplishments of the last 40 years and plan for the next 40. The NVLA Conference is the perfect place to network with key industry professionals, glean valuable knowledge from extensive industry-specific workshops, seminars, general sessions, and roundtable discussions. It is also a time to let loose and enjoy the many social events and leisure activities only the NVLA and the Camelback resort can offer!
This year's keynote speakers include Art Spinella - President, CNW Research, Tom Kontos - Vice President, Industry Relations & Analytical Services, Adesa Inc. and Charles Vogelheim - Vice President, J.D. Power as well as a special guest speaker.
Christopher "Kit" Menkin, editor/publisher of Leasing News, the most widely read trade publication in the leasing industry will present the Leasing News Person of the Year Award to retired FTC Senior Attorney Randy Brook. He will also be available at a legal forum.
Attendance at the NVLA Annual Conference is open to everyone in the vehicle leasing industry, including lessors, manufacturers, banks and suppliers, to name but a few. The Conference is designed to promote face-to-face interaction among attendees and offer valuable direct access to a broad assortment of product and service suppliers, as well as highly respected experts on issues relevant to the vehicle leasing business.
"We're proud to build on the last few years successes at both the Gaylord in Texas and who could forget the Venetian in fabulous Las Vegas, by continuing to provide leading-edge educational programs, and networking events, this year hosted at the unparalled JW Marriott Camelback Inn in beautiful Scottsdale, AZ" NVLA Conference Chairperson, Michael Wood, proudly announced. "We've listened to member feedback and are incorporating many suggestions into this year's conference. We're also bringing back some old traditions, including key note speakers including such industry pundits as Art Spinella, Charles Vogelheim and Tom Kontos. The 2008 NVLA conference will be another winner!"
The Conference will kick off on Wednesday, June 11th, and continue though Saturday, June 14th. There are numerous educational opportunities scheduled throughout the conference, including:
Concurrent Half Day Workshops
ABC's & 123's: How to get into the Leasing Business
Making the Move from Lease Broker to Lessor
Industry Specific Roundtables, Workshops and Seminars:
Alternative Fuel Forum and Exposition
Sales and Marketing Focus
Revenue Opportunities for Your Leasing Business
How to Hire and Fire Effectively
Tax & Accounting Issues
Sales Management 101: Setting Goals and Motivating Staff
Navigating Generation Gaps in the Workforce
Lease Funding for Lessors
Credit Union Lessors Roundtable
How to Plan and Execute an Effective Sales Meeting
Legal, Legislative, Tag and Title Update 2008
Consumer Lessor Roundtable
Fleet Lessors Roundtable
The 40th Anniversary Conference will be full of surprises. An exciting complement of social events and entertainment including a special recognition of past NVLA presidents, the presentation of the Clemens Pender Award and a very special guest speaker, as well as the Annual Golf Tournament all serve to balance the educational events of the Conference with some lighter social opportunities. There's no better place to network with your peers, bankers, suppliers and the like. These special events help foster new relationships, rekindle old friendships and cement business opportunities. All this and more is included in your Conference registration.
Who should attend?
Anyone involved in the auto leasing business or who supplies products and services to this industry, including: Independent Leasing Companies, Banks, Credit Unions, Manufacturers, Dealers, Upfitters, Auctions, Computer/Software services, Credit Reporting services, Funding Sources and Banks, Credit Unions, Insurance Providers, Legal services, Vehicle Maintenance and Repair services, Vehicle Manufacturers, Remarketing services and Transportation services.
For more information on the NVLA Annual Conference contact NVLA headquarters at 800-225-NVLA, or info@nvla.org, or visit the NVLA website at www.nvla.org.
About the National Vehicle Leasing Association (NVLA)
NVLA provides educational opportunities, promotes responsible legislation and communicates with members regarding developments and trends in vehicle leasing. NVLA promotes the independent leasing industry while encouraging the highest ethical and professional standards.
Contacts
NVLA Headquarters
Marques Silva, 800-225-NVLA
--------------------------------------------------------------

Sales Make it Happen
Managing and Motivating Your Sales Force
By Linda P. Kester
Are these complaints familiar? " Our credit department or funding source is too tight. " Our rates are too high! "Each leasing company I work with has some salespeople who inevitably make those statements. When I look at the volume numbers of the rep's who are complaining they are usually at the bottom of the companies' productivity ranking. The rep's in the top 20% are either on the phone or out in the field. They're too busy to complain, sometimes even too busy to appeal a marginal deal. What can we do about the complainers? Bring them into the top 20%.
When I was a sales manager, the best rep I had on my team could not do a cash flow schedule on her HP-17b, and she was not the most experienced. In fact, she was kind of "unpolished" I wasn't concerned about that; I knew she could be fine-tuned in the areas where she needed improvement. So why was she my best rep? She wasn't afraid to go out there, to call on lessees and vendors and sell them. I wish I had twenty reps like her.
In my experience in leasing there are only two reasons why a sales rep fails to succeed: lack of integrity and lack of activity. If you find out about an integrity problem cut your losses ASAP. If your reps have an activity problem, like complainers in the above example, it's usually a result of a lack of confidence. If they don't feel comfortable with their skills and leasing knowledge, they will be uncomfortable prospecting.
Top reps have three things going for them knowledge, skills, and motivation. On going training on selling skills and the leasing industry will help your reps gain confidence. To have these confident reps enter the top 20% of your sales force you have to help them. focus on the future. Your goal as a sales manager is to instill in your reps the hope, anticipation, and determination that can make selling so exciting. Many of your reps know what they should do, but they never do it. The reason is that they're lacking the drive that only compelling future can provide.
Good performance starts with clear goals. People begin a task by deciding where they want to go. When you hire a new rep you have to give him goals for even the first month of his employment. He needs this so that he can measure
himself against your expectations. I'm amazed when I ask a rep what his volume goals is for the month and he doesn't know. People often complain about a lack of time when the lack of direction is the real problem.
Your reps need to know on a daily basis how many applications they have to get in order to achieve their volume goal. It's a simple formula. Say their goal is $400,000 a month. If their average transaction size is $12,000, and they have an approval rate of 70%, and 80% of what is approved gets booked, then they need 60 applications to get to their goals. If you have an average of twenty business days in the month then this breaks down into three apps per day.
Then you can figure out how many prospect calls it takes to get one application. Just have your reps keep a tic sheet of how many calls they've made and how many applications they've received in one day. After one week you can get a feel for a new rep, of how many prospects calls he has to make before he gets an application. You and your reps both need to know on a daily basis if your reps are moving toward their goals. It's a very simple technique, and many contact management software programs make the process easier.
Once you've figured out your reps goals, then you have to discover what motivates them. What motivates people? Recognition, money and material goods, career advancement opportunities, pride in achievement, an opportunity to give service to others, relationships with co-workers, competition with others. Here are some techniques for creating a motivating environment in your company.
Work as a team. The best people in the business are team players and coaches. If a struggling rep has the support and guidance from senior employees and they feel that they are contributing to a larger cause, they may in turn work harder.
Post your monthly volume goal on the wall. The sales team should be able to see its goals at a glance and know what's expected of them individually, and as unit. Also, keep track of every application you receive on a daily basis. This way you know if you're on track.
Recognition Area . Make the physical environment a place where people want to come to work, where they can get positive messages and where they can see their goals set out before them. Use wall space as a gallery for reminders of rep's achievement and to post testimonial letters from satisfied customers.
Follow the rules of positive reinforcement. Behavior that gets rewards gets repeated. If you want someone to behave in a certain way (make more prospect calls, get more orders, etc.), then you must reward them for that behavior.
The secret to success is to drop the negatives and excuses. Get going with a goal directed program, adopt a policy of team work, believe in hard work plus positive thinking, and you will have a successful sales force.
(This was written by Linda Kester and appeared in Leasing News in June, 2000.)
Linda Kester motivates, educates and empowers leasing sales reps to obtain top performance and increase volume. She provides enthusiastic and practical ideas for success. For more tips visit www.lindakester.com
Previous "Sales makes it Happen" columns at:
http://www.leasingnews.org/Legacy/index.html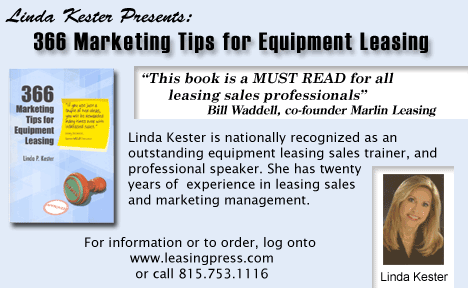 ---------------------------------------------------------------
### Press Release ###########################

Fitch: U.S. Equipment Lease ABS Experienced Higher Delinquencies In 2nd Half of 2007

Fitch Ratings- Following historical trends, U.S. equipment lease delinquency rates increased slightly during the second half of 2007. Total delinquencies increased slightly across both the small/mid-ticket and large ticket portfolios, according to Fitch Ratings in the latest edition of 'The ABS Equipment Expo.' As of the Dec. 31, 2007 reporting period, 60+ day delinquencies for Fitch's Equipment ABS Delinquency Index increased to 0.79% with a annual average 0.68% versus 0.58% at year-end 2006 and 0.50% annual average. The slight increase in 60+ day delinquencies follows similar seasonal patterns witnessed in prior years, whereby first quarter delinquencies reach a peak, but subsequently decline during the second and early third quarters and increases during the remainder of the year. Fitch expects 60+ day delinquencies to deviate from prior seasonal trends, due to concerns related to the current US economy, in particular the fear of a potential recession. As a result, Fitch expects both portfolios to experience slight portfolio deterioration, resulting in increases in delinquencies and losses during the first half of 2008.
Both the small/mid-ticket and large ticket portfolios experienced increasing delinquency trends. The small/mid-ticket portfolio 60+ day delinquencies totaled 1.03% at year-end 2007 versus 0.78% in June 2007 and 0.95% at year-end end 2006. Similar performance was seen on the large ticket portfolio, with 0.65% 60+ day delinquencies at year-end 2007 compared to 0.52% in June 2007 and 0.37% at year end 2006.
Total equipment ABS issuance volume for 2007 was $6.1 billion, which is a decline of 28% and 37% from 2006 and 2007 issuance volume, respectively.
### Press Release ###########################

Ten-Hut -- Equipment Lessors to Report to "Boot Camp" for E-Contracting
with eOriginal at EAEL's Annual Spring Meeting

Panel to deliver step by step instruction on how to add electronic signature and electronic vaulting technology to current equipment finance and leasing processes, enabling a fully paperless transaction.
Baltimore, MD -- Amelia Island, Florida, will soon be the basic training grounds for equipment Lessors and finance sources ready, willing and able to learn how to apply e-contracting technology to their business. The educational session, "E-Contracting Boot Camp", delivered by Samantha Moritz, Director of Sales at eOriginal, Inc., Madison Capital, LLC's Nancy Pistorio and leasing industry attorney Tony Lamm, will show "recruits" what they need to know in order to offer customers and internal constituents the significant advantages of reviewing, signing, and managing deals completely electronically.
No push-ups are required, but attendees will get their business processes in shape as they learn how to add electronic signatures and electronic vaulting to their current offering. Both are required to successfully implement a fully paperless process.
Our 'E-Contracting Boot Camp' demonstrates step-by-step the process of creating, signing and managing a completely electronic lease transaction The session will demonstrate how this on demand technology enables equipment finance companies and their funding sources to gain an immediate competitive advantage by taking deals off the street almost immediately with loans approved and funded within in hours rather than days or weeks. They'll also learn how to gain measurable ROI with higher margins, improved efficiencies of up to 30% or more, and the ability to handle increased transaction volume without adding resources.
"Our 'E-Contracting Boot Camp' demonstrates step-by-step the process of creating, signing and managing a completely electronic lease transaction," explained Samantha Moritz. "Attendees will also learn exactly what an e-contract is, and is not, and how it improves their business almost immediately."
Tony Lamm will be addressing the legal issues and questions regarding enforceability and negotiability of e-contracts. "Most Lessors want to know not just if these electronic contracts are legally compliant, but how judges, especially in counties where electronic contracts have never been used, will view the viability of evidence submitted that was never originally paper," said Tony Lamm. "I'll explain what to expect from that perspective, and how well protected you really are."
There are many business benefits to adding an e-contracting solution to the equipment financing process, but perhaps the most important one is customer satisfaction. Customers of finance sources who have used the eOriginal solution love it. "Our customers couldn't believe how easy and fast the process was," said Nancy Pistorio, Executive VP of Madison Capital. "They were happy to have their loan process expedited and get their equipment faster. The vendors and brokers love it too, because they get paid so much quicker. E-signatures eliminate a lot of the time consuming logistics previously associated with obtaining client signatures. This is particularly so in cases where multiple parties' signatures are required. It's a win-win for everyone."
The one hour E-Contracting Boot Camp training session is scheduled during a breakfast meeting at the annual EAEL Spring Conference held at the Ritz Carleton Amelia Island resort in Florida, April 6th through the 8th. For those unable to attend the conference, E-Contracting Boot Camp is offered online as a webinar on a regular basis, and as an individual presentation upon request. For additional information, to register for a webinar, or to request a presentation, visit www.eoriginal.com.
About eOriginal:
eOriginal Inc.'s advanced electronic vaulting solutions enable lenders and investors to eliminate paper while legally protecting their assets as electronic contract documents are managed and transitioned throughout their lifecycle. eOriginal eCore® technology and processes create legally compliant electronic contracts that are tamper-evident, legally enforceable, admissible and negotiable. eOriginal® technology has managed approximately 500,000 electronic contracts representing over $10 Billion in originations, with over $2 Billion pooled and securitized. For more information about how to turn our experience into your advantage, visit www.eoriginal.com or call us at 410-895-7699.
Contact:
Michelle Boucher, Director of Marketing
eOriginal, Inc.
410-895-7723
### Press Release ###########################

Renal Solutions, Inc., a Portfolio Company of ATEL Ventures, Inc. and Oxford Finance Corporation, Acquired by Fresenius Medical Care AG & Co. KGaA

SAN FRANCISCO — ATEL Ventures, Inc. and Oxford Finance Corporation, both leading providers of secured financing to venture-backed emerging growth companies, is pleased to announce that their portfolio company Renal Solutions, Inc. has been acquired by Fresenius Medical Care, the world's largest integrated provider of dialysis products and services. Renal Solutions will operate as a wholly owned subsidiary of Fresenius.
Renal will receive up to $190 million, with $100 million of that to be paid at closing. The remaining consideration will be paid out over the next three years.
"The market for renal disease products and services will only continue to grow as our population ages. We are pleased that our financing package was not only a winning investment for both ATEL and Oxford, but that it will play a part in improving the quality of life for millions of patients," said Steven Rea, executive vice president of ATEL Ventures."
"The acquisition of Renal Solutions by Fresenius Medical Care is beneficial for both companies," said J. Alden Philbrick, president and chief executive officer of Oxford Finance Corporation. "Becoming part of a global company with an established track record in the area of dialysis products and services will further enhance the value of Renal Solutions' innovative sorbent-based dialysis therapy."
About ATEL Ventures
Since its founding in 1977, San Francisco-based ATEL Capital Group has become the largest private and closely-held independent leasing company in the United States, with approximately $2 billion in asset-secured transactions under management. ATEL Capital formed ATEL Ventures, Inc. to provide working capital and equipment financing term loans to emerging growth companies in information technology, life sciences, specialty retail and alternative energy. For information about ATEL Ventures, contact Steven Rea, executive vice president, or
visit their website at www.atel.com/ventures.
Advertisement
About Oxford Finance Corporation
Oxford Finance Corporation, a subsidiary of Sumitomo Corporation, is a specialty finance firm providing senior secured loans to public and private life science companies worldwide. For 20 years, Oxford has delivered flexible financing solutions to its clients, enabling these companies to maximize their equity by leveraging their assets. In recent years, Oxford has originated over $900 million in loans, with lines of credit ranging from $500 thousand to $30 million. Oxford is headquartered in Alexandria, Virginia, with additional offices in California and Massachusetts.
For more information, visit www.oxfordfinance.com.
About Renal Solutions, Inc
Renal Solutions, a wholly-owned subsidiary of Fresenius Medical Care, is the exclusive provider of sorbent-based hemodialysis technology for treatment of patients with renal failure. Renal Solutions brings SMARRT(TM) (Sorbent Management for Advanced Renal Replacement Therapy) to the dialysis field, providing convenient and flexible treatment options resulting in high quality therapy and outcomes in a wide range of clinical treatment environments. SMARRT therapy regenerates high volume, high purity dialysate using only 1 1/2 gallons of potable tap water, providing a gateway to true portability and future wearability.
Visit Renal Solutions on the Web at www.renalsolutionsinc.com.
ATEL Ventures, Inc. Steve Rea, 415-616-3436 Executive Vice President srea@atel.com or Oxford Finance Corporation Shelly Davis, 703-519-6013 Director of Marketing sdavis@oxfordfinance.com
### Press Release ###########################
--------------------------------------------------------------

News Briefs----
Rise in Oil Prices Dents Asian Stocks
http://www.nytimes.com/reuters/business/business-markets-global.html?ref=business
Microsoft ramps up the pressure on Yahoo
http://www.mercurynews.com/business/ci_8305264
Bam! Martha Stewart forks over $50M for Emeril franchise
http://www.usatoday.com/money/media/2008-02-19-martha-stewart-emeril_N.htm

Blu-Ray victory: Toshiba drops Microsoft-backed HD-DVD
http://seattletimes.nwsource.com/html/businesstechnology/
2004189295_apjapantoshiba19.html
---------------------------------------------------------------


You May have Missed---
Text Messaging or Morse Code—which is faster
http://leasingnews.org/Audio/Technology1.htm
----------------------------------------------------------------


California Nuts Briefs---
SF Mayor's climate aide gets $160,000 a year
http://www.sfgate.com/cgi-bin/article.cgi?f=/c/a/2008/02/19/MNMMUT8U5.DTL
City of Vallejo On Brink Of Bankruptcy
http://www.nbc11.com/news/15345539/detail.html
----------------------------------------------------------------


"Gimme that Wine"
Chianti Steps Out of Its Straw Skirt
http://www.nytimes.com/2008/02/20/dining/20wine.html?ref=dining
Jamie Davies Is Dead at 73; Made Sparkling Wine
http://www.nytimes.com/2008/02/19/us/19davies.html?ref=us
Markets look promising for wine and grape sector
http://www.cfbf.com/agalert/AgAlertStory.cfm?ID=985&ck=54A367D629152
B720749E187B3EAA11B
Missouri area: When Bad Weather Happens to Good Grapegrowers
http://wine.appellationamerica.com/wine-review/541/Missouri-massacre.html
Wine Prices by vintage
http://www.winezap.com
http://www.wine-searcher.com/
US/International Wine Events
http://www.localwineevents.com/
Winery Atlas
http://www.carterhouse.com/atlas
Leasing News Wine & Spirits Page
http://two.leasingnews.org/Recommendations/wnensprts.htm
The London International Vintners Exchange (Liv-ex) is an electronic exchange for fine wine.
http://www.liv-ex.com/
----------------------------------------------------------------

Calendar Events This Day
Cherry Pie Day
http://holidayinsights.com/moreholidays/February/cherrypieday.htm
Love Your Pet Day
http://holidayinsights.com/moreholidays/February/loveyourpetday.htm
Lunar Eclipse
Total eclipse of the moon. Moon enters penumbra at approximately
7:34pm EST, reaches the midpoint at 10:00pm, and leaves penumbra at 1:17am, Feb 21. Visible in the central Pacific, the Americas, Europe and Asia.
Moon Phase: Full Moon.
Moon enters Full Moon phase at 10:30pm, EST.
Northern Hemisphere Hoodie-Hoo Day
At hight none (local time) citizens are asked to go outdoors and yell "Hoodie-Hoo" to chase away winter and make ready for spring, one month away.
http://holidayinsights.com/other/hoo.htm
Pisces, the Fish. Feb 20-March 20
In the astronomical/astrological zodiac, which divides the sun's apparent orbit into 12 segments, the period Feb 20-March 20 is traditionally identified as the sun sign of Pisces, the Fish. The ruling planet is Neptune.
Snow Moon
The full moon for February is called the Snow Moon. Many Native Americans also called this the Full Hunger Moon since February was the month of heavy snows which made hunting difficult.

Saint feast Days
http://www.catholic.org/saints/f_day/feb.php
----------------------------------------------------------------

Coffee is the most popular beverage worldwide with over 400 billion cups consumed each year.
----------------------------------------------------------------

Today's Top Event in History
1869-Tennessee Governor W.G. Brownlow declared martial law in nine counties because of widespread Ku Klux Klan activity. The Klan was organized as a secret but harmless social club in Pulaski, Tennessee, in December 1865; the anonymity afforded its membership led to the development of the white terrorist organization we know today. Citizens of Southern States were divided, as were many in the North. It was more than Blue and Grey.
http://www.rootsweb.com/~arcivwar/images/bkgd.gif
[headlines]
----------------------------------------------------------------

This Day in American History

1725- Indians scalping Applauded: A posse of New Hampshire volunteers ran across a band of 10 sleeping Native Americans and scalped them all. The posse entered Dover in triumph with the 10 scalps stretched on hoops and elevated on poles. A bounty of 100 pounds for each scalp ( quite a bite of money in those days ) was paid in Boston out of the public treasury. individual scalps had been brought in earlier, but never this many. Posse hunting American Indians became a popular occupation, resulting in many fleeing to Canada. The bounty was in retribution for American Indians who were killing colonist and taking their scalps as trophies.
1726- American Revolutionary soldier William Prescott born at Groton, MA. Died at Pepperell, MA, Oct 13, 1795. Credited with the order, "Don't fire until you see the whites of their eyes," at the Battle of Bunker Hill, June 17, 1775 . Historically this command was common in the times, and Bunker Hill was not the first encounter with the British. Time has given the credit to Colonel Prescott and guides in Boston still point to the Revolutionary War beginning on Bunker Hill.
Number one, it really wasn't Bunker Hill, but Breed's Hill ( The British expected the colonials at Bunker Hill, but they had moved their fortification to Breed's Hill) April 19 there were battles in both Concord and Lexington Massachusetts. On June 12, 1775, near Round Island on Machias Bay in Maine, the patriots crashed into the Margaretta and engaged in hand to hand combat. The British crew was disheartened when their captain was mortally wounded and lost the one hour long battle. 25 of the combatants were killed or wounded. The victors claimed "four double fortified three pounders and fourteen swivels" and some smaller guns. This was considered the first sea engagement of the Revolution and the start of the merchant marine's war role.
As captain of the privateer Machias Liberty, Jeremiah O'Brien later captured two armed British schooners and delivered his prisoners to George Washington. On the General's recommendation, the government of Massachusetts appointed O'Brien to command his two prizes. The Battle of Bunker Hill (Breed's Hill) was actually the fifth such site, but American History books did not like the name and also changed the facts about who warned the British were coming ( there were three riders, and Paul Revere was captured by the British---but that is another story)
http://colonialancestors.com/revolutionary/battles1775.htm http://www.comsewogue.k12.ny.us/showcase2000/amrev/quotes/prescott.htm
1792 – Postal Act signed by President George Washington. Letters delivered up to 30 miles cost six cents to mail. For letters up to 150 miles, postage was 12-1/2 cents. And, just like today, letters over 150 miles were not guaranteed to be delivered at all.
1829-"Rip Van Winkle" actor Joseph Jefferson born at Philadelphia, Pa. He is best known for his long running play and role about a character both humorous and pathetic-centered on Rip Van Winkle, about whom he wrote a short play.
http://memory.loc.gov/ammem/today/feb20.html
1851-Fifty dollar gold piece: Now quite a collectors piece, the fifty dollar gold piece was manufactured by the Moffat Assay Office, Mount Ophir, Mariposa County, CA. They were octagonal. On the observe wee an eagle surrounded by the words " United States of America." Above it was the legend " 887 thous," indicating the fines of the gold, and at the bottom, "F0 D.C." On the reverse, a number of radii extended from a center in which was stamped in small figures "50". Around the edge was the phrase, " The United States Assayer." 1864- Civil War Battle of Olustee, Florida, the largest fought in the state. The Union force of 5,500 men and 16 cannon marched westward from Macclenny. By this time, the Confederate forces almost equaled the Union opposing army in number. Finnegan sent skirmishers to draw the Union forces to Olustee, and they made contact that afternoon. The Confederate line was formed. The infantry in the center was supported by cavalry on each flank. The battle was joined on the floor of a forest of virgin pines, free of underbrush. Men fought in the open forest with neither force constructing earthworks. The battle raged until dark, when the Union forces began a hasty retreat. Battle casualties amounted to 1,861 Union and 946 Confederate soldiers. In proportion to the number of troops involved, it was one of the bloodiest battles of the Civil War. Union forces remained in Jacksonville until the end of the war and occupied several coastal towns and various places along the St. Johns River. They carried out frequent operations against Confederate forces defending east Florida but did not venture out in significant force again.
http://www.americancivilwar.com/statepic/fl.html
1864-At the Battle of Olustee, Florida, near Jacksonville, Union forces under Gen. Seymour were badly defeated by Confederate troops under Gen. Joseph Finegan. The Union lost some 2000 killed or wounded. The effort to set up a loyal state government was severely hampered in what was the largest land engagement in Florida
1869-Tennessee Governor W.G. Brownlow declared martial law in nine counties because of widespread Ku Klux Klan activity. The Klan was organized as a secret but harmless social club in Pulaski, Tennessee, in December 1865; the anonymity afforded its membership led to the development of the white terrorist organization we know today. Citizens of Southern States were divided, as were many in the North. It was more than Blue and Grey.
http://www.rootsweb.com/~arcivwar/images/bkgd.gif
1895 - Frederick Douglass, American journalist, orator and antislavery leader died at Anacostia Heights, D.C. His original name before his escape from slavery was Frederick Augustus Washington Bailey.
http://www.nps.gov/frdo/freddoug.html
1898 -a snowstorm buried eastern sections of Wisconsin. 30 inches fell at Racine and 15 foot drifts were reported at Milwaukee.
1898 –Pianist Jimmy Yancey Birthday ( I think I have all his records as he was one of the best, if not the first, Boogie Woogie piano players )
http://www.geocities.com/dyancey3/jimmy.htm
1902-American photographer, known for his photographs of Yosemite National Park, born at San Francisco, CA. Adams died at Monterey, CA, Apr 22, 1984
http://www.anseladams.com/
1912 -an F3 tornado tracked 15 miles from Shreveport to Abner, Louisiana, killing 8 people and injuring 50.
1920-Founder of Little League: birthday of Carl E. Stotz shaped the summers of millions of kids as the founder of Little League baseball. Born at Williamsport, PA, he organized the first three-team league there in 1939. Died at Williamsport, June 4, 1992.
1922- WOR-AM in New York City NY begins radio transmissions
1926-Tenor sax player Bobby Jaspar born Liege, Belgium, died 1963.
http://www.jazzinbelgium.org/past/jaspar.htm
http://member.nifty.ne.jp/mrmanri/BobbyJaspar/
1927-Actor/Activist Sydney Poitier born, Miami, FL. (In the Heat of the Night, Lilies of the Field, Guess Who's Coming for Dinner, The Defiant Ones.
http://www.ic.sunysb.edu/Class/thr500/thr500/sixdegrees/poitier.html
1934- Bobby Unser, former auto racer, born Albuquerque, NM2-time USAC-CART national champion (1968,74); 3-time winner of Indy 500 (1968,75,81); retired after 1981 season; ranks 5th on all-time CART list with 35 career wins
1934 -a severe blizzard was in its second day across southern New England. The snowfall was one of Connecticut's worst in modern times with 20 inch accumulations, high winds, and temperatures that dropped from near 32 to 5 degrees during the course of the storm.
1937- Raymond Scott Quintet records "Toy Trumpet"
http://www.raymondscott.com/
1937- singer Nancy Wilson born, Chillicothe, OH
http://www.divastation.com/nancy_wilson/nwilson_bio.html
http://www.missnancywilson.com/
1939- Harry James records his theme song "Ciribiriibin" ( Brunswick 8327)
1940 - Larry Clinton and his orchestra recorded "Limehouse Blues"
1940- Barbara Ellis of the late 1950's pop group, the Fleetwoods, was born in Olympia, Washington. Ellis, Gretchen Christopher and Gary Troxel originally called themselves Two Girls and a Guy before changing their name to the Fleetwoods. They had two big hits in 1959, "Come Softly to Me" and "Mr. Blue."
http://www.fabulousfleetwoods.com/
1941-folk singer and songwriter Buffy Sainte- Marie was born on the Piapot Reserve near Regina. She is among the best- known of contemporary folk singers, attaining international success in the 1960's with such songs as "Until It's Time For You To Go" and "Universal Soldier." Donovan's 1965 hit recording of "Universal Soldier" led many people to believe it was his composition, but Sainte-Marie had written the song while appearing at Toronto's Purple Onion coffee house. Buffy Sainte-Marie has always been strongly committed to social causes, particularly those of North American native peoples.
http://www.canoe.ca/PeopleImagesS/sainte-marie_buffy.jpg
http://www.rollingstone.com/artists/bio.asp?oid=3417&cf=3417
1942- Phil Esposito, hockey executive, former coach and Hockey Hall of Fame Center, born Sault Ste. Marie, Ontario, Canada
1942- O'Hare Airport named after the first Navy ace in World War II, Lieutenant Edward Henry O'Hare. This day in the southwest Pacific, alone and single-handed, he attacked nine twin-engine Japanese heavy bombers, shot down five, and damaged a sixth in an action of about five minutes duration.
http://www.homeofheroes.com/photos/6_ww2_lz/ohare.html
http://www.cmohs.org/recipients/featured_Apr_2001.htm
1946- Jerome Geils, lead guitarist with the J. Geils Band, was born in New York City. Singer Peter Wolf is the on-stage focus of the band, which lasted for nearly 15 years without a personnel change. Their best-selling-album is the 1981 "Freeze- Frame." "Centerfold" and "Angel in Blue" were single hits from the LP.
http://www.rollingstone.com/artists/bio.asp?oid=3134&cf=3134
1947—Top Hits
For Sentimental Reasons - Nat King Cole
A Gal in Calico - Johnny Mercer
Oh, But I Do - Margaret Whiting
So Round, So Firm, So Fully Packed - Merle Travis
1950 -- Dylan Thomas arrives in New York for his first series of American poetry readings. Welsh poet, drunk, high-liver, lifestyle libertarian. He is very well received and is invited back again, although reportedly drunk all the time.
http://www.popsubculture.com/pop/bio_project/dylan_thomas.html
http://www.guerilla-films.com/dt/dthomas.htm
http://www.dylans.com/
1951- guitarist Randy California of the 1960s rock group Spirit was born in Los Angeles. Although they did have one hit single, "I Got a Line on You," Spirit was best known for their albums, an ambitious blend of rock, blues, jazz and country. Randy California drowned on January 2nd, 1997, while swimming with his 12-year-old son off Molokai, Hawaii.
http://randycaliforniaandspirit.com/
http://www.coloradorealtyhotline.com/spiritran.htm
1952 - One of baseball's most popular figures, Emmett L. Ashford, became organized baseball's first black umpire when he was authorized to substitute in the Southwestern International League.
1952 - "The African Queen", opened at New York City's Capitol Theatre. The film starred Katharine Hepburn and Humphrey Bogart.
http://www.filmsite.org/afri.html
1955—Top Hits
Sincerely - McGuire Sisters
Melody of Love - Billy Vaughn
Tweedle Dee - Georgia Gibbs
Let Me Go, Lover! - Hank Snow
1956- White city leaders of Montgomery, Alabama, issued an ultimatum to black organizers of the three-month-old Montgomery bus boycott. They said if the boycott ended immediately there would be "no retaliation whatsoever." If it did not end, it was made clear they would begin arresting black leaders.
http://home.att.net/~reniqua/
1956 - Eugene O'Neill's play, Long Day's Journey Into Night, written 16 years earlier, was published posthumously by Yale University Press.
http://www.pbs.org/wnet/gperf/longdaysjourney/
http://halldrama.com/drama/45.shtml
1959-Duke Ellington and Johnny Hodges cut "Back to Back and Side to Side albums for Verve.
1960- Patriots Get their name: one of eight charter members of the American Football League, the Boston franchise chose the nickname "Patriots" after a public contest. The team changed its name to the New England Patriots for the 1971 season.
1962- John Herschel Glenn, Jr., became the first American, and the third person, to orbit Earth. Aboard the capsule Friendship 7, he made three orbits of Earth. Spacecraft was Mercury-Atlas 6. In 1998 the 77-year-old Glenn went into space again on the space shuttle Discovery to test the effects of aging.
1962-Project Mercury: the first US postage stamp issued on the date of the event it commemorated with the Project Mercury commemorative, placed on sale through the nation on this day. This four-cent dark blue and yellow stamp showed the spaceship in which Colonel John Glenn, Jr., orbited the earth. Three million covers were canceled the first day at Cape Canaveral, FL.
1963 -- Greenwood, Mississippi: SNCC Voter Registration headquarters and 4 Negro businesses burned.
http://memory.loc.gov/ammem/aaohtml/exhibit/aopart9.html
1963 - Baseball great Willie ('Say Hey') Mays signed with the San Francisco Giants as baseball's highest-paid player. He earned $100,000 a year.
1963—Top Hits
Hey Paula - Paul & Paula
Walk like a Man - The 4 Seasons
Ruby Baby - Dion
The Ballad of Jed Clampett - Flatt & Scruggs
1963-Charlie Barkley birthday, former basketball player and now commentator, Leeds,AL.
1965- the Supremes' "Stop! In the Name of Love" was released. It would become their fourth number-one hit.
http://www.weddingvendors.com/music/lyrics/song-732.html
1970-Chicago Seven Trial: they were sentenced to five-year prison terms for crossing a state line with intent to incite a riot. They were acquitted on February 18 on charges in connection with riots during the 1968 Democratic convention in Chicago, but found guilty for crossing a state line to incite a riot. During this time there were "half a million people in the streets"; explosions in 3 office buildings in NY; explosions in California, Washington, Maryland, Michigan; Isla Vista, Santa Barbara Bank of America burning on the 25th.
http://www.law.umkc.edu/faculty/projects/ftrials/Chicago7/chicago7.html
1971---Top Hits
One Bad Apple - The Osmonds
If You Could Read My Mind - Gordon Lightfoot
Mama's Pearl - The Jackson 5
Help Me Make It Through the Night - Sammi Smith
1971-Marvin Gaye's "What's Going On" and Santana's "Oye Como Va" are released.
1972- Phil Esposito birthday, became Boston Bruins first NHL player to score his 50th goal in February when he tallied in a 5-4 loss to the Los Angeles Kings. Esposito finished the season with 76 goals.
1974 –Yes, it was thirty years ago: Cher and Sonny Split Up! After a decade of marriage, Cher filed for separation from husband Sonny Bono. Not long afterwards, she filed for divorce and the accompanying alimony. movie Married for ten years, the couple had a number-one hit in 1965 with "I Got You Babe" and hit number two on the charts the following year with "Bang Bang (My Baby Shot Me Down)." "The Sonny and Cher Comedy Hour" ran on CBS-TV from 1971 to '75. After the split, both tried solo careers, but only Cher was successful, scoring four top-ten hits and as an actress in films such as "Moonstruck" (Best Actress Oscar in 1987). Sonny died skiing, actually running into a tree ( not an uncommon accident, by the way.)
1974- Gordie Howe, the oldest player in NHL history, came out of retirement to play with his sons, Mark and Marty. He signed a four-year, $1 million contract with the Houston Aeros of the World Hockey Association.
1977-- "My Fair Lady" closes at St James Theater NYC after 384 performances
http://www.theatrehistory.com/american/musical002.html
1977---Top Hits
Da Ya Think I'm Sexy? - Rod Stewart
Y.M.C.A. - Village People
A Little More Love - Olivia Newton-John
Every Which Way But Loose - Eddie Rabbitt
1977-Ben and Jerry's introduced a new flavor -- Phish food, named after the rock group Phish. It contains chocolate ice cream, marshmallows, caramel and fish-shaped fudge. It would never become the number one flavor they sold: Cherry Garcia® Ice Cream
http://www.benjerry.com/our_products/top_ten/
1979---Top Hits1976- Muhammad Ali KOs Jan Pierre Coopman in 5 for heavyweight boxing title
http://www.teachervision.com/ipsa/A0108412.html
1986- Orel Hershiser, Los Angeles Dodger's pitching ace became the first player to receive a one million dollar salary by arbitration. He was a 19-game winner in 1985 at the age of 27. By 1996, Hershiser was pitching for the Cleveland Indians.
1987 - After 11 years on the job, David Hartman exited ABC's "Good Morning America". He introduced new co-host, Charles Gibson who, with Joan Lunden, would co-host the morning television program into 1998
1987—Top Hits
Livin' on a Prayer - Bon Jovi
Change of Heart - Cyndi Lauper
Touch Me (I Want Your Body) - Samantha Fox
How Do I Turn You On - Ronnie Milsap
1988- Brian Boitano of the US won the gold medal in the men's figure skating at the XVth Winter Olympic Games at Calgary, Alberta, Canada. Boitano skated a nearly flawless free program to edge Brian Orser of Canada. The Soviet Union's Viktor Petrenko took the bronze.
1988- Canadian rocker Bryan Adams performed a private concert for 3,000 athletes and media people at the Calgary Olympics. More than 200 athletes joined Adams on stage for the finale.
http://www.bryanadams.com/
1989- Tone-Loc's "Wild Thing" became only the second single to be certified double-platinum in the US - meaning it had sold two-million copies. Since the double-platinum category was created in 1984, only one other single, "We Are the World," had reached that plateau. The phenomenal sales of "Wild Thing" showed that rap had moved out of the urban ghettoes into the pop music mainstream
1991- Quincy Jones won six Grammy awards for his album "Back on the Block," making him the second-biggest winner in Grammy history with 25. Toronto rocker Alannah Myles was named best female rock vocalist for "Black Velvet," a number-one single from her self-named debut album.
http://www.pbs.org/wnet/americanmasters/database/jones_q.html
http://www.quincyjonesmusic.com/
http://www.qjluf.org/listen_up/
1992-Ross Perot for President: toward the end of his appearance on the "Larry King Live" TV talk show on this date Texas billionaire and businessman H. Ross Perot was asked by King whether there were any circumstances under which Perot would run for president of the US. Perot responded that if supporters put his name on the ballot in all 50 states, he would agree to run, thus becoming a footnote in history. His anti-Washington, anti-politician appeal generated an historic enthusiasm in the form of a grassroots movement organizing petition drives in all 50 states to place his name on the ballot. Perot's popularity grew early with steady rises in public opinion polls as journalists struggled to keep up with the phenomenon.
1993 -a strong overrunning pattern developing ahead of a developing Colorado low blitzed Sioux City, Iowa with 14 inches of snow in just 6 hours. Two strong areas of low pressure, one over Colorado and the other off the coast of Washington State, produced high winds, heavy rain, and heavy snow across the west. Winds gusted to 85 mph at Fort Carson, Colorado and to 96 mph at Rock Springs, Wyoming. Flagstaff, Arizona was deluged with 3.93 inches of rain in 24 hours -- its greatest 24 hour rainfall on record. Duck Creek, Utah was buried under 49 inches of snow over a 48 hour period and the Sierra Ski Ranch in California recorded 74 inches of snow over a four day period to raise its snow cover to 200 inches. Farther to the east, a strong overrunning pattern developing ahead of the Colorado low blitzed Sioux City, Iowa with 14 inches of snow in just 6 hours.
1994 -Caribou, Maine soared to 59 degrees, despite a deep snow cover, to set a new record for its warmest winter (Dec-Feb) temperature ever. The previous record was 58 degrees.
1995 -the temperature at the Civic Center in Los Angeles, California hit 95 degrees for the highest temperature ever recorded for the month of February.
1996- Rapper Snoop Doggy Dogg and his ex-bodyguard were acquitted of murder in a 1993 drive-by shooting in a Los Angeles park. Prosecutors alleged that the bodyguard, McKinley Lee, had shot 25-year-old Philip Woldemariam from a Jeep driven by the rapper, whose real name is Calvin Broadus. The two claimed self-defense because Woldemariam was reaching for a gun. He later became a self-made millionaire in the record industry.
http://www.snoop-dogg.com/
1997 – Shock Jock Radio: In Michigan, Danny Bonaduce, host of WKQI-FM's morning radio show and of former The Partridge Family fame, staged a fender-bender and bloody brawl in Royal Oak, Michigan that police thought was real. Two women, hoping to win a radio- station contest, enacted a minor traffic collision, then a fight. Berkley and Royal Oak police rushed to the scene and an ambulance was called before authorities realized it was a ruse. Authorities were displeased by the stunt, and while Bonaduce wasn't charged, the women were ticketed for obstructing traffic. Bonaduce admitted that the prank was "stupid radio". Such stunts by radio personalities are still being done today from seeing your wife with another to asking for divorce or "coming out" of the closet.
1997 -- Ben & Jerry's Ice Cream introduces a new flavor -- Phish food -- named after rock group Phish. Contains chocolate ice cream, marshmallows, caramel & fish-shaped fudge.
http://www.phish.net/faq/phood.html
http://www.dooyoo.co.uk/food_and_beverages/food/ben_jerrys_phish_food/
1997- San Francisco Giants Barry Bonds signs record $22.9 million 2 year contract
http://sportsillustrated.cnn.com/baseball/mlb/players/1786/index.html
1998- Tara Lipinski, 15,performed a strong free skating routine to overcome Michelle Kwan and win the ladies' figure skating gold medal a the Winter Olympics in Nagano, Japan.
http://www.taralipinski.com/
2000 - Defending Winston Cup champ Dale Jarrett won his third Daytona 500 in eight years, passing surprise contender Johnny Benson for the lead four laps from the end. Jarrett's $1,277,975 share of the purse, coupled with a million-dollar bonus from series sponsor Winston, gave him the largest single-day payoff in the history of the sport.
--------------------------------------------------------------

Winter Poem
Shortcut Through the Storm

by Robert Savino
There were too few roads.
There were too many motorists.
My choice was longer in distance,
but far less travelled.
I took a shortcut through the storm,
crawling over the black-iced asphalt,
too close behind Boyd's black flower car,
in the dreary pitch of Ocean Parkway.
Storm clouds shifting and changing,
pass over, so low, engulf my presence.
I exit in an angel's breath,
a winged spirit of the Great South Bay,
greeted by Moses at the foot of the bridge,
moments from home and the neon lights
of strip mall shops, that brighten the bus
stop at the corner of Oak Neck Road.
Minutes pass slowly within these hours.
Sounds of snow plows wake me from sleep.
Robert J. Savino is a native Long Island poet and long standing board member of Island Poets. His poems have been published widely, in print, from The Long Island Quarterly to the Haight Ashbury Literary Journal, as well as online in Poetry SuperHighway and Combat Magazine.
--------------------------------------------------------------

SuDoku
The object is to insert the numbers in the boxes to satisfy only one condition: each row, column and 3x3 box must contain the digits 1 through 9 exactly once. What could be simpler?
http://leasingnews.org/Soduku/soduko-main.htm
--------------------------------------------------------------

Daily Puzzle
How to play:
http://www.setgame.com/set/puzzle_frame.htm
Refresh for current date:
http://www.setgame.com/set/puzzle_frame.htm
--------------------------------------------------------------


http://www.gasbuddy.com/
http://www.gasbuddy.com/GB_Map_Gas_Prices.aspx
http://www.gasbuddy.com/GB_Mobile_Instructions.aspx
--------------------------------------------------------------

Provence, France-Vacation
http://le-monastier.site.voila.fr/
--------------------------------------------------------------

News on Line---Internet Newspapers
Maysville, Kentucky
Ledger Independent
http://www.maysville-online.com
--------------------------------