VENDOR SALES SPECIALISTS
LEASING SALES PROFESSIONALS
Like selling vendor programs and large transactions?
Enjoy international financing programs?
Prefer the advantages of a commission only environment with the security of health and welfare benefits?
CLICK HERE to find out how to have fun again.
Thursday, February 19, 2009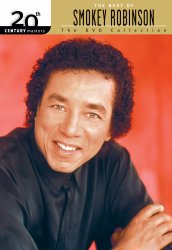 Singer-Songwriter William "Smokey" Robinson, Jr. born February 19, 1940, Detroit, Michigan; best known as "Smokey" Robinson and the Miracles:, "You've Really Got a Hold on Me" (1962), "What's So Good About Goodbye" (1962),"I'll Try Something New" (1962), "I Like It Like That" (1964), "Ooo Baby Baby (1965), ,"My Girl Has Gone" (1965), (Come Round Here) I'm The One You Need" (1966), "More Love" (1967), "I Second That Emotion" (1967), "If You Can Want" (1968}, "Baby, Baby Don't Cry" (1969), and the international # 1 smash, "The Tears of a Clown" (1970). He has written
over 400 songs for others to sing such as "My Guy," The Way you Do the Things You Do", "My Girl", "Since I Lost My Baby", and "Get Ready".
"Tracks of My Tears" 1965---a classic
http://www.youtube.com/watch?v=9MGP6vFMdE8&feature=related
1965: "My Girl" (poorly directed, but a "classic."The Temptations!!!)
http://www.youtube.com/watch?v=ltRwmgYEUr8&feature=related
Bio: http://classic.motown.com/artist.aspx?ob=ros&src=lb&aid=39
Headlines---
Classified Ads---Syndicator
Stimulus Plan for Finance/Leasing
by Christopher Menkin
Weiss on the large ticket leasing economy
Classified Ads—Help Wanted
Seritus Solutions joins Software List
Want to Hire Great Sales Reps?
Start by Avoiding the "Sales Personality" Myth
Sales makes it Happen—by Steve Chriest
Cartoon---Poker Moms
ePlus Leasing Segment falls 59.2%
The International/The Class/Moving Midway
Faces/Hobson's Choice
Fernando's View by Fernando F. Croce
Dash in Training
Classified ads—Software
Barry Dubin Named One of "The Best Lawyers..."
Billionaire's bank customers denied their deposits
UBS to pay $780M, open secret Swiss bank records
Deere posts lower profits, predicts uncertainty ahead
GE's Immelt Waived Bonus Pay After 2008 Profit Drop
Credit Card "Rate Jack" Users
HP Sees Sharp Drop in Revenue, No Relief in '09
Playboy reports a 4th Q net loss of $146 million
News Briefs---
You May have Missed---
California Nuts Brief---
Sports Briefs---
"Gimme that Wine"
Today's Top Event in History
This Day in American History
SuDoku
Daily Puzzle
GasBuddy
Weather, USA or specific area
Traffic Live----
######## surrounding the article denotes it is a "press release"
------------------------------------------------------------------
------------------------------------------------------------------
Classified Ads---Syndicator
Chicago, IL
Syndicator with 20+ years experience in selling or buying one-off leases and portfolios. Price, structure, negotiate and document transactions. Full time position or contract work. Email: tpschmuker@yahoo.com
Resume

Overland Park, KS
Top Syndicator from single deal to portfolios. 20+ yrs exp. Available for contract work or full time position. Nationwide contacts.
E-mail: FFLLeasing@aol.com
Westchester County, NY
7+ years in pricing, credit, and syndications. Strong credit skills and marketing experience at VP level. All collateral. MBA in Finance.
Email: Joe.Sears@gmail.com
For a full listing of all "job wanted" ads, please go to:
http://www.leasingnews.org/Classified/Jwanted/Jwanted.htm
To place a free "job wanted" Leasing News ad:
http://www.leasingnews.org/Classified/Jwanted/Jwanted-post.htm
ELFA Career Center: Job Seekers (free):
http://careers.elfaonline.org/search.cfm
(Leasing News provides this ad "gratis" as a means
to help support the growth of Lease Police)
--------------------------------------------------------------

Stimulus Plan for Finance/Leasing
by Christopher Menkin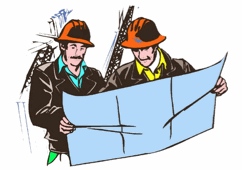 Mostly what I hear from readers is dissatisfaction with the new Obama Stimulus plan. Negativity is high. Pessimism is high. Dale Carnegie would turn over in his grave if he heard the continued prediction from people in the leasing business that the Stimulus plan will never work. Where is the Investment Tax Credit? Business will never get better!!!!
Many sound like whiners who just want to give up.
How does the Obama Stimulus Plan help finance and leasing?
First year 50% bonus depreciation will be extended to 2009.
Enhanced Code Section 179 expensing will be extended to 2009.
An extension of the net operating loss carry-back period to five years for 2008/2009 losses.
A two year extension of bonus first year depreciation.
Enhanced expensing for business property.
Tax incentives for businesses that hire new workers.
Vehicle sales tax deduction
Other Business Advantages
To CPA's and Tax Attorneys, this is not accounting or tax advice, but a short version. Readers are specifically advised to seek the advice of their CPA or Tax Attorney for their specific situation and full
ramification.

First for financial reporting, a lease still may be reported one way, and then another for tax purposes. This most likely will change by 2012 or 2014, but is in effect in 2009. There are various incentives that may increase finance and leasing business.
The Equipment Finance and Leasing Foundation reports over 93% of leases are capital leases, where the lessee may take the depreciation. In definite $1.00 or bargain purchase options or "Purchase Upon Terms," known as "PUTS," they are neither capital leases nor operating leases for tax purposes.
The economic stimulus package allows a business with less than $15 million in annual revenue to carry back net operating losses for five years, instead of the previous two-year limit. A business that currently is losing money could apply these losses to a previous profitable year and then claim a refund for taxes paid that year.
Taking a large one-time deduction in one year makes sense. The business obtains cash to put back into operation this year, plus ground is not lost due to inflation, which has happened in previous years.
Leasing News wrote about the bonus depreciation in the previous edition. This was extended through 2009 in this year's stimulus bill. Bonus depreciation allows you to write off half the cost of a piece of equipment during the first year. If you financed a $10,000 computer system, which general the IRS says has a life of five years, you get to write $5,000 off the first year and then depreciate the remainder over four years (accelerated or straight line--accelerated has consequences to alternate minimum tax in several states, too).
Section 179 has restrictions such as being available to companies whose equipment purchases total more than $1,050,000 in a given year. Businesses that have posted a net loss are also disqualified, but may take bonus depreciation. Congress last year, as part of an emergency economic stimulus package, raised the limit from $128,000 to $250,000. The new economic recovery bill extends that higher limit through 2009.
A small business investing $500,000 in equipment that normally is depreciated over five years. The business could take the $250,000 Section 179 expensing limit and then apply 50 percent bonus depreciation. The business could then depreciate $25,000 of the remaining $125,000 of the investment this year. The end result: The business could write off $400,000 of the $500,000 investment this year, instead of having to wait to recover this money.
In transactions less than $500,000 the deduction also applies.
Vehicles: In 2008, if you bought a vehicle for business use, you can depreciate up to $10,960 for cars or $11,160 for heavier trucks or vans through this deduction. Anything less than 100% business use of the vehicle reduces the deduction.
Car Buyer Tax Deduction: You may be able to deduct the state and local sales and excise taxes you pay on the purchase of a new (not used) car, light truck, recreational vehicle or motorcycle.
Eligibility for this tax break begins to phase out for single people with adjusted gross income over $125,000 or $250,000 for married couples filing jointly. And the deduction does not apply on spending above $49,500.
It does appear this may apply to sole proprietors and partnerships, whether closely held S corporations, don't know. It may not be a very significant deduction, but it might close the deal.
The Act also provides incentives to spur development of advanced technology vehicles and provide tax credits to consumers who purchase vehicles powered by hybrid and alternative fuel technology.
Business Advantages:
S corporation income: There's good news for S corps that have income such as investment returns or rent payments. For tax years beginning after May 25, 2007, such income will no longer be classified as passive income, but is considered regular income.
Standard mileage rate: The reimbursement rate for business-related driving comes in two parts this year. Where it was 48.5 cents per mile throughout 2007, spiking gas prices last year prompted the IRS to amend the rate for 2008 to 50.5 cents for the first half of the year, and 58.5 cents for the second half.
Work opportunity tax credit: This program to reward businesses that hire particular categories of disadvantaged workers has been extended to cover hires into 2011. The list of qualified workers has been expanded as well, to include workers in distressed rural areas, older residents of high-crime communities, high school drop-outs, and more veterans.
Note: This does not pretend to be a synopsis, but highlights.
If you are really serious, you may obtain:
Copy of Stimulus Bill and ability to send a comment:
http://www.whitehouse.gov/the_press_office/ARRA_public_review/
--------------------------------------------------------------

Weiss on the large ticket leasing economy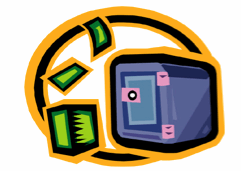 Paul Weiss was a long time member of the Leasing News Advisory Board, but to avoid any conflict, he resigned when he also resigned as President of ICON Capital and as Vice-Chairman of the Board of Directors, of which Mr. Weiss was a substantial shareholder in its ultimate parent (he sold his shares simultaneously with his resignation). ICON Capital was then, and still is today, the largest in its field in lease investment portfolios. He was responsible for the large ticket seasoned lease portfolio acquisitions. Leasing News is glad to have him back on the advisory board.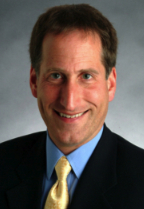 Pacific Rim Partners, San Francisco
Sunrise Tankers, San Francisco
pweiss@sunrisetankers.com
"Our clientele is Fortune 1000, and they are stuck between not wanting to do anything and needing to do anything that will cause earning growth going forward from here. The consequence of this paradox is that deals that should be advancing are sometimes not for the wrong reasons, and deals that I wouldn't have bet on are hot for the right reasons. If you call on companies I think you need to be very aware of their fears, hidden agendas, and public and private goals. "

What advice would you give to a graduating finance major looking for a job in May or June of 2009?

"I get scores and scores of resumes, almost always poorly assembled and behind an anemic cover letter. Today I got a letter by snail mail and it stood out wonderfully (also it clearly took the guy a bunch of time to assemble the components and print and mail it). I was impressed… still, none of these soon to be graduates ever tried to call me. My advice is that, if you make a hundred (or 500?) calls, you will get a job.

"Don't let the macro stats get you down, if you are aggressive and smart about it you are way ahead of the pack! I would not hire a recent grad but have a number of interns who are basically unpaid and thrilled to have a place to land. It is mutually rewarding given the tough environment.

"I would tell my kids that you better know finance before you specialize in leasing. Command of the capital markets has always been important to lessors and more so now."

Are your days longer or shorter than before? How do you use time differently?

"My days are shorter; I work smarter and am old enough to be able to avoid wasting time on deals that won't be real. I won't lie though, there is also a bit less to do these days no matter what leg of finance you may be pursuing."

Paul B. Weiss is Chairman of the Investment Committee of Pacific Rim Partners, a San Francisco based investment and merchant bank with offices in Tokyo and Dubai. He is also Chairman and Chief Executive Officer of Sunrise Tankers, an oceangoing tanker investment concern with a focus on Liquefied Natural Gas transport vessels.

Upon participating in the acquisition of ICON from its founders in 1996 he joined that company on a full time basis and was at various times responsible for the acquisition of large ticket leases and other transactions for the ICON Funds and for marketing of ICON's investment program. According to the Monitor, ICON became one of the largest independently owned leasing companies in the United States after it was acquired by Mr. Weiss and his partners in 1996. Prior to that time Mr. Weiss was Executive Vice President and a co-founder of Griffin Equity Partners (1993-1996), Senior Vice President of Gemini Financial Holdings, Inc. (1991-1993) and Vice President of Pegasus Capital Corporation (1988-1991); in each of these capacities he was responsible for large ticket seasoned lease portfolio acquisitions. Mr. Weiss believes he has been involved with more than $4 billion of large ticket leasing acquisitions during his career. Prior to entering the equipment leasing business in 1988, Mr. Weiss was an investment banker and securities analyst.

He describes his other interests as including a secret passion for model trains, a strange determination to play terrible golf, the pursuit of being minor though perhaps inconsequential philanthropist, and the mentoring of large and small businesses (which on rare instances actually consider his advice). He is a longtime resident of Marin County, California. Mr. Weiss can be reached atpweiss@sunrisetankers.com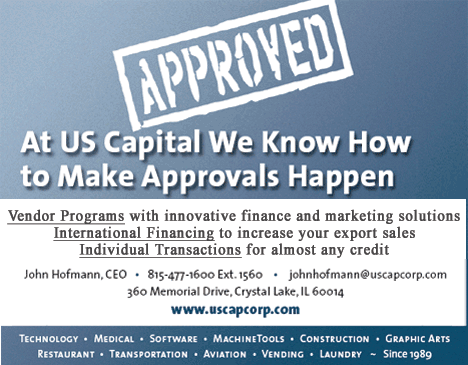 --------------------------------------------------------------

Leasing Industry Help Wanted

Commercial Sales Associate
Looking for Sales Associate with a following. Your area of expertise should be with any titled rolling stock; New or Used Ambulances, Trucks, Street Sweepers,Tow Trucks, Buses, any commercial vehicle. National Scope. Hi Commission with benefits.
Curt Webster, CVLE 516 922-7447
We are an independent automobile, truck, and commercial equipment leasing company with over 36 years serving the best customers in the United States.
sales

Looking to Hire the Best!
If you are located in the Mid-Atlantic region with a book of customers and limited funding, we should talk. Email resume to: resume@libertyfg.com
Call Tom at 800-422-1844
About the Company: Liberty is a regional self-funded finance company specializing in hard assets at good rates.


Sales
San Clemente, California
The iFinancial Group is looking for highly motivated individuals with experience originating equipment lease transactions . We offer a relaxed work environment, provide leads and offer above industry standard commission. Call Todd Clark 888-852-5155 x223
email: tclark@ifinancialgroup.com
Ten years providing financing nationwide



VENDOR SALES SPECIALISTS
LEASING SALES PROFESSIONALS
Like selling vendor programs and large transactions?
Enjoy international financing programs?
Prefer the advantages of a commission only environment with the security of health and welfare benefits?
CLICK HERE to find out how to have fun again.
Please see our Job Wanted section for possible new employees.
-------------------------------------------------------------

Seritus Solutions joins Software List

Leasing Software Companies
Top eLeasing software companies, as ranked by employees.
(k) Seritus Solutions service offered:
Seritus Solutions was founded by partners who have a combined 61 years of financial technology solution experience. Our passion and mission is to provide our customers with innovative, reliable and affordable solutions that service their credit origination needs within the commercial loan and/or lease financial marketplace.
- CRM functionality available
- Configurable to match your business.
- Workflow Driven to streamline your operation
- Could incorporate your funders / syndication partners into the workflow.
- Vendor / Dealers could initiate deals / view statuses / print remotely.
- Auto-generation of your documents.
- Integrates to 3rd Party Credit related parties as well as your back end system of choice
Software List:
http://www.leasingnews.org/Ag_leasing/software.htm
-------------------------------------------------------------

Sales Make it Happen --- by Steve Chriest
Want to Hire Great Sales Reps? Start by Avoiding the "Sales Personality" Myth
Anyone who has managed salespeople has made hiring mistakes. At one time or another all of us have found ourselves unable to resist hiring a candidate who seemed to be a sales superstar, even though our intuition made us uneasy or something in their story just didn't jibe with reality.
Today, more than at any time in the last 80 years, business success will depend on getting the right people on the sales team and making sure they are doing jobs that best use their innate talents.
Avoid the Myth of the "Sales Personality"
When managers want to hire sales superstars, they tend to hire people with stereotypical sales personalities—people who are outgoing, talkative, personable and gregarious. And because sales managers, for a host of reasons, prefer this personality type for their teams, they convince themselves that customers will prefer them as well.
This so-called "sales personality" is a myth. Belief in this myth may be as responsible for bad hiring and disastrous promotions by employers, and poor performance by salespeople and sales managers, as anything else in the sales talent management equation.
Unfortunately, the traits that make up the "sales personality" have little to do with success in the game of sales. It doesn't hurt, of course, when a salesperson has a pleasant, extroverted personality; but there are lots of outgoing, talkative, personable and gregarious people in the world with pleasant, extroverted personalities. Some are teachers; some are physicians, attorneys, plumbers and circus performers. But just because these folks share some pleasing personality traits doesn't mean they have the talent or competencies to succeed as sales professionals.
Get the Right People on the Team
According to the International Personnel Management Association, typical hiring methods are ineffective. If you simply pointed, blindfolded, to one among a group of candidates and hired that person, your hiring method would depend entirely on chance. If your hiring process includes a typical employment interview, your odds of improving over chance increase about one percent.
Unfortunately, the traits that make up the "sales personality" have little to do with success in the game of sales.
If your hiring process includes a standard personality test, you will improve your odds over chance by another one percent. If, along with the interview and personality test you require a candidate to have relevant job experience, your chances of a good hire increase to five percent. If you include a scoreable interview in your hiring process your odds of a good hire increase to about seven percent.
If your company is among a growing number of firms that include validated and objectively administered selection tests in the hiring process, you can increase your chances of a good hire by up to 25 percent. An improvement of 25 percent over chance may not impress you, but that is a whopping improvement of 257 percent over even the best interview processes that lack selection tests!
So, exactly how would a validated and objectively administered selection test help you avoid making hiring mistakes? These tests reveal not only aptitude for performance, but also a candidate's willingness to perform the duties of the particular sales position.
It isn't enough that Mary, a candidate all the sales managers love, has the quintessential sales personality. A validated and objectively administered selection test will reveal whether or not Mary has the innate talent, job-related competencies and tendencies to perform on the job. The tests answer two critical questions: Can the candidate do the job, and is the candidate likely to do the job?
Don't Send Ducks to Eagles School!
Assuming you've hired a salesperson based on the results of a validated selection test, it is now imperative to place the new employee in the right position on the team.
I once heard someone admonish sales managers: "Don't send your ducks to eagle school!" It just won't work. Unlike eagles, which are skilled predators hard-wired with a hunter's instinct, ducks are friendly creatures. You send the ducks out hunting, they find a rabbit and they make friends with it! You then yell to the ducks, "No, no, re-read page twenty-one of your hunting manual!"
The same thing happens when you send the wrong salespeople on a hunting expedition for new prospects. They make friends with potential customers, buy them lunch, treat them to sporting events, and shower them with expensive gifts, all in the hope of winning business through friendship. But the new business seldom materializes. In frustration, you yell, "No, no, bring in the orders, close the prospects, close the prospects!"
Nearly 2500 years ago in his essay on The Art of War, Sun Tzu, the great Chinese military thinker admonished, "Do not demand accomplishment of those who have no talent." He continued, "Do not charge people to do what they cannot do. Select them and give them responsibilities commensurate with their abilities." This wisdom has been largely lost on leaders who manage sales organizations.
Talent can't be trained. You either can or cannot sing like an American Idol. In the world of selling, the characteristics of great strategic account managers—by definition—limit their success in new business development. Likewise, great business development salespeople rarely have what it takes to become great strategic account managers. Both require different skills and different talents! Yet somehow sales leaders believe that talent in one area naturally translates into an ability to perform equally well in other areas.
Coaching Talent
We believe that much of the money spent by business on sales training is spent educating people in roles they should not occupy.
Although you've done your best to select the right talent, and to make sure she has the right position on the team, how do you retain her and develop her innate abilities? First, you continually review your employee's assessment test to remain knowledgeable about her natural abilities and willingness to perform certain job functions. Second—and this is a key to successful talent management—you resist the temptation to place her in a job for which her talent and interests are not aligned.
When it comes to utilizing sales talent, perhaps the biggest error most sales leaders make is promoting great salespeople to the role of sales manager.
Most often, when a great salesperson is promoted to sales manager, four things happen:
the company loses a great salesperson
the company gets a mediocre, or worse, sales manager
customers suffer in the transition
the stigma of failure prompts the great salesperson to flee to another company
We believe that much of the money spent by business on sales training is spent educating people in roles they should not occupy. At some point companies will demand a better system for selecting salespeople and sales management candidates with the talent and the will to perform up to management's expectations. For many companies this, and not simply more sales skills training, may become their single most important investment to improve market share and profitability, especially in these challenging times.
Using statistically validated assessment tests in the hiring process, placing salespeople only in jobs for which their talents and interests are aligned and developing career paths that allow employees to expand their natural talents is a win-win for the employees and the company.
| | |
| --- | --- |
| | About the author: Steve Chriest is the founder of Selling UpTM (www.selling-up.com), a sales consulting firm specializing in sales improvement for organizations of all types and sizes in a variety of industries. He is also the author of Selling The E-Suite, The Proven System For Reaching and Selling Senior Executives and Five Minute Financial Analyst, Basic CREDIT & Analysis Tools for Non-Accountants. You can reach Steve at schriest@selling-up.com. |
Sales Makes it Happen articles:
http://www.leasingnews.org/Legacy/index.html
-------------------------------------------------------------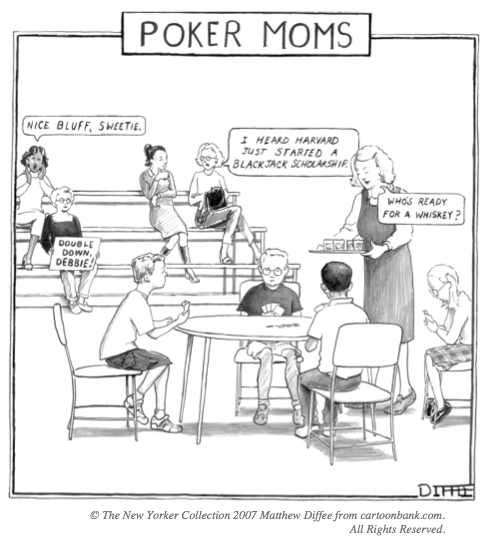 -------------------------------------------------------------

ePlus Leasing Segment falls 59.2%

ePlus inc. (NASDAQ: PLUS) a decrease of 6.9% from $198.4 million their previous third quarter of fiscal year 2009, which ended December 31, 2008. Revenues totaled $184.7 million compared
to $198.4 million in the prior year quarter, which ended December 31, 2007. Net income totaled $2.0 million, compared to net income of $3.8 million in the prior year quarter.
"Revenues generated from the leasing segment, which includes lease revenues, sales of equipment, fee and other income, and the sale of leased equipment, decreased 59.2% to $11.2 million, compared to $27.5 million the prior year quarter. The Company did not have any sales of leased equipment during the third quarter of fiscal 2009, which compares to leased equipment sales of $13.7 million, or 50.0% of leasing segment revenues, in the prior year quarter. Leased equipment sales fluctuate from quarter to quarter and are a component of ePlus' risk mitigation process. Lease revenues totaled $10.4 million, a decrease of 15.0% from $12.2 million in the prior year quarter."
"In this market, we are focused on managing our business to minimize risk, and using our solid financial position to take advantage of opportunities in the market," said Phillip G. Norton, Chairman, President and Chief Executive Officer. "While we expect market conditions to remain difficult, we also anticipate that we have an unprecedented opportunity to gain market share, as customers seek to do business with a well-capitalized and stable technology solutions provider."
As of December 31, 2008, the Company's cash and cash equivalents balance was $86.6 million, compared to $58.4 million at March 31, 2008. Shareholders' equity was $174.1 million as of December 31, 2008, compared to $163.7 million as of March 31, 2008.

Full press release here:
http://www.eplus.com/BaseRenderer.aspx?ItemId=3836
-------------------------------------------------------------

Fernando's View
By Fernando F. Croce
In Theaters: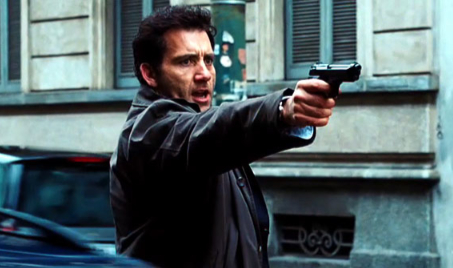 The International (Columbia Pictures): Acclaimed German director Tom Tykwer ("Run Lola Run") makes his Hollywood debut with this breathless, at times audacious action thriller. Clive Owen stars as an Interpol agent teamed up with a Manhattan D.A. assistant (Naomi Watts) to uncover the dirty secrets of a powerful banking corporation. The deeper they dig into the intrigue, the more they discover a web of corruption that takes them across the globe. Smart, exciting, and making excellent use of Tykwer's sense of fleeting connection and furious movement, this is on par with the best moments of the "Bourne" series. As in "Taken," this is a studio assignment by a foreign director American action directors could greatly learn from.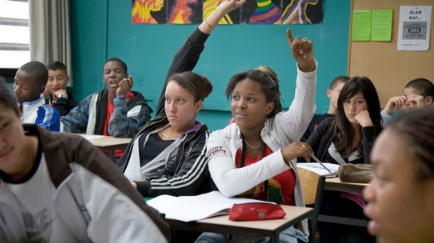 The Class (Sony Pictures Classics): The winner of last year's top prize at the prestigious Cannes Film Festival, this French drama makes going back to school a richly rewarding experience. The story focuses on a high school teacher (François Bégaudeau) and the impact his teachings have on students from a variety of backgrounds. It's a tried-and-true setup, but director Laurent Cantet goes beyond "Dead Poets Society" clichés by painting a loose and lively dynamic between teachers and pupils, in the process turning the many tensions, fears, frustrations and triumphs of the classroom into an acute microcosm of the country. Cantet's blend of drama and documentary (with many of the real-life young students improvising with the actors) is refreshing, often funny, and timely. ( In French, with English subtitles)
New on DVD: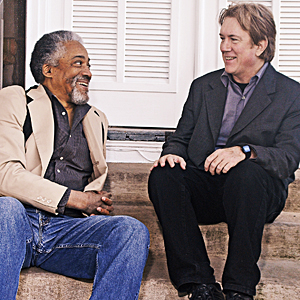 Moving Midway (First Run Pictures): Moving day is no small event in Godfrey Cheshire's deeply felt documentary about the heritage of a family and a country. The critic-turned-filmmaker turns his camera on his family's Southern home, a holdover from the old plantation days that will need to be literally moved to make room for a modern construction project. As the vast residence is carefully loaded onto a truck, Cheshire asks his family and historians about the place's cultural legacy, and the story's drama takes a surprising turn as the place's Old South roots lead him to meet previously unknown relatives. Mixing knowledge of film history and a deeply felt examination of family ties through the generations, Cheshire weaves a sharp and moving human tapestry.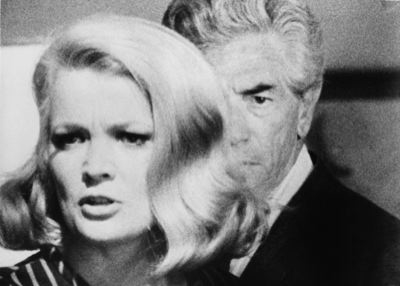 Faces (Criterion): John Cassavetes, known as one of the great pioneers of the independent American cinema, created a masterpiece in this bruising 1968 drama, now receiving a worthy Criterion re-release. Richard (John Marley) is an aging businessman who one night abruptly announces that he's leaving his wife Maria (Lynn Carlin) for another woman (Gena Rowlands). Not to be outdone, Maria steps out and quickly picks up a hustler (Seymour Cassel) at a restaurant. Who will end up with whom? Following a group of palpably real and superbly acted characters over the course of a long, surprising night, Cassavetes's film offers an unflinching portrait of conflicting relationships, raw humor, and the emotions that both bring people together and tear them apart.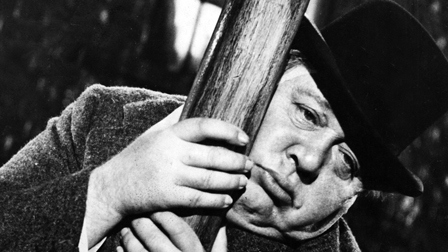 Hobson's Choice (Criterion): Most famous for his epics ("Lawrence of Arabia," "Doctor Zhivago"), David Lean also directed this underrated, small-scale comedy from 1954. Henry Hobson (Charles Laughton) is the widowed proprietor of a successful boot-making shop, who tries to have as much control in his own home as he has in the factory. To save money, he declares that none of his daughters are allowed to get married. However, he didn't count on the cunning of elder daughter Maggie (Brenda De Benzie), who has plans of her own and the wit to back them up. Laughton gives a wonderful comic performance worthy of Oliver Hardy in this delightful and visually inventive adaptation of Harold Brighouse's famous play.
-------------------------------------------------------------

Dash in Training
My son Dash returned from the Middle East, had a short vacation, then started advanced training for duty in Afghanistan. He volunteered for this in October. He does not want me to state where he is training, but since he has already been in several theaters, the terrain of the desert is quite different than where he is headed.
Note: He is in his new US Navy Uniform: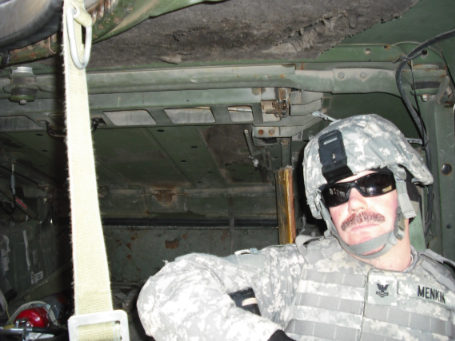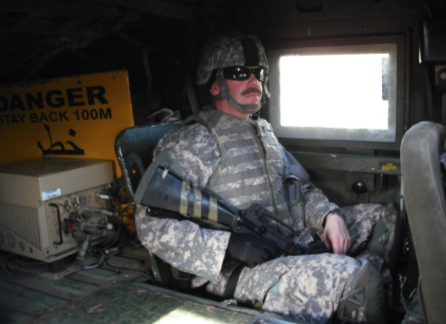 -------------------------------------------------------------

Classified ads—Software
Leasing Industry Outsourcing
(Providing Services and Products)
Software: Edmonds, WA
Preferred Broker Solutions offers software support (also custom templates & reports) for the System 1 and CapitalStream Advantage products. Ask about our Web Application interface.
E-mail:support@pbs4u.com
All "Outsourcing" Classified ads
(advertisers are both requested and responsible to keep their free ads up to date):
http://www.leasingnews.org/Classified/Outsourcing/Outsourcing.htm
How to Post a free "Outsourcing" classified ad:
http://www.leasingnews.org/Classified/Outsourcing/Outsourcing-post.htm
---------------------------------------------------------------------
#### Press Release ##############################

Barry Dubin Named As One of "The Best Lawyers in the Bay Area"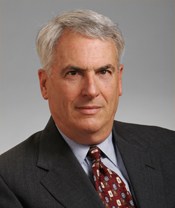 Barry Dubin has been listed as one of "The Best Lawyers in the Bay Area – Equipment Finance Law" in the February 13-19, 2009 edition of San Francisco Business Times. This peer-chosen list was excerpted from the 2009 edition of "The Best Lawyers in America", a well-known referral guide to the legal profession.
Biography:
http://www.cwclaw.com/attorneys/attorneyBio.aspx?name=BarryDubin
About Cooper, White & Cooper LLP
Cooper, White & Cooper LLP, a fifty-attorney firm with offices in San Francisco and Walnut Creek, was established in 1896. It is best known for its litigation and transactional skills in connection with representation of clients in the areas of business, corporate, employment, media, telecommunications, home building, finance, public utilities, tax, estate planning, and real estate law.
#### Press Release ##############################
---------------------------------------------------------------------

News Briefs----
Billionaire's bank customers denied their deposits
http://www.ajc.com/business/content/shared-gen/ap/Finance_General/CB_Antigua_Stanford.html
UBS to pay $780M, open secret Swiss bank records
http://www.ajc.com/business/content/shared-gen/ap/Finance_General/UBS_Secrets.html
Deere posts lower profits, predicts uncertainty ahead
http://qctimes.com/articles/2009/02/18/news/business/doc499c16700a112376378111.txt
GE's Immelt Waived Bonus Pay After 2008 Profit Drop
http://www.bloomberg.com/apps/news?pid=20601087&sid=aSAtrN029FQY
Credit Card "Rate Jack" Users
http://www.nypost.com/seven/02182009/business/credit_cards_rate_jack_users_155668.htm
HP Sees Sharp Drop in Revenue, No Relief in '09
http://www.internetnews.com/bus-news/article.php/3804171/HP+Sees+Sharp+Drop+in+
Revenue+No+Relief+in+09.htm
Playboy reports a 4th Q net loss of $146 million
http://www.chicagotribune.com/business/chi-biz-playboy-earns-feb18,0,5329382.story
---------------------------------------------------------------


You May have Missed---
Largest banks that received government aid cut lending in 4Q
http://www.usatoday.com/money/industries/banking/2009-02-17-bank-lending-reduced_N.htm
---------------------------------------------------------------

Sports Briefs----
Gruden joins NFL Network as part of combine coverage
http://www.nfl.com/nflnetwork/story?id=09000d5d80ecbeff&template=
without-video&confirm=true
Raiders' Lechler gets his kicks with four-year deal
http://blogs.nfl.com/2009/02/18/raiders-lechler-gets-his-kicks-with-four-year-deal/
---------------------------------------------------------------


California Nuts Briefs---
Schwarzenegger won't reopen talks on taxes
http://www.sfgate.com/cgi-bin/article.cgi?f=/c/a/2009/02/18/MNCM160B0E.DTL&tsp=1
----------------------------------------------------------------


"Gimme that Wine"
West Coast Wineries Wrestle with Recession
http://www.winespectator.com/Wine/Features/0,1197,4875,00.html
Bill would simplify Kansas wine sales
http://www.fortmilltimes.com/124/story/461649.html
Packing wine, empowering people
http://www.napavalleyregister.com/articles/2009/02/17/news/local/
doc499a488626481599205982.txt
Those Other Burgundies ---by Eric Asimov
http://events.nytimes.com/2009/02/18/dining/reviews/18wine.html?ref=dining
Wine Prices by vintage
http://www.winezap.com
http://www.wine-searcher.com/
US/International Wine Events
http://www.localwineevents.com/
Winery Atlas
http://www.carterhouse.com/atlas
Leasing News Wine & Spirits Page
http://two.leasingnews.org/Recommendations/wnensprts.htm
The London International Vintners Exchange (Liv-ex) is an electronic exchange for fine wine.
http://www.liv-ex.com/
----------------------------------------------------------------

Today's Top Event in History
1912-Modern jazz bandleader Stan Kenton was born in Wichita, Kansas. He was best known for his jazz concertos and opuses which came to be known as progressive jazz. Kenton also an interest in Latin American music, and his orchestra had a hit in the late 1940's with "The Peanut Vendor." Kenton maintained a big band for more than 35 years, beginning in 1940. He died in Los Angeles on August 25th, 1979.
http://www.stan-kenton.com/
http://www.52ndstreet.com/kenton/kenton.htm
[headlines]
----------------------------------------------------------------

This Day in American History
1674 - The Treaty of Westminster was signed, ending the Anglo-Dutch War; under its terms, New Netherlands (New York) became British.
http://website.lineone.net/~d.bolton/Chron/chron.htm
http://www.nnp.org/project/historical.html
1803-Ohio became the 17th state. Although slavery had been outlawed in the Northwest Territory by the Norwest Ordinance in 1787, Ohio was the first state in which slavery was forbidden by law from the beginning of statehood. Vermont had outlawed slavery with the adoption of its constitution in July, 1777, some six months after its declaration of independence.
http://www.ohiohistorycentral.org/ohc/history/h_indian/periods/ohiost.shtml
1807- Aaron Burr was arrested in Wakefield, AL, by Captain Edmund P. Gaines and taken to Richmond, VA, where he was brought before Chief Just John Marshall of the U.S. Circuit Court on March 30. Burr served as vice-president, after losing the election in an electoral 35th ballot in the House of Representatives to Thomas Jefferson in 1804 (in those days, president and vice-president did not run together). He served under Jefferson from 1801 to 1805 and was not re-elected, although Thomas Jefferson was re-elected president from 1805 to 1809. In 1807, Burr was accused of organizing an expedition to invade Mexico and set up a separate republic in the Southwest. On June 24, he was indicted for treason. The trial began on August 3 and ended in an acquittal on September 1.
1821-Union General Francis Preston Blair, Jr., born in Lexington, Kentucky. The colorful Blair was instrumental in keeping Missouri part of the Union during the early stages of the Civil War.
http://www.multied.com/Bio/UGENS/USABlair.html
http://www.aoc.gov/cc/art/nsh/blair.htm http://bioguide.congress.gov/scripts/biodisplay.pl?index=B000523
1831-Locomotive to burn coal: the first trial of the first locomotive to burn coal was the York, invented by Phineas Davis, a watchmaker, and built at York, PA. Ironically, the only accident in which the train was involved occurred on September 27, 1835, as the result of a defective track. the accident killed Phineas Davis, who was riding on the locomotive.
1847- In the eastern foothills of California's Sierra Nevada Mountains, a relief party reaches the Donner Party, finding only about half of the original eighty-nine pioneers have survived.
http://www.sfmuseum.org/hist6/donner
1851- Angry San Francisco vigilantes take the law into their own hands.
http://www.historychannel.com/cgi-bin/frameit.cgi?p=http%3A//www.historychannel.com/
cgi-bin/today_relocate.cgi%3Fmonth%3D10%26day%3D11%26
section%3Dthisday%26x%3D17%26y%3D7
1856-Tintype Camera: Profession Hamilton Smith, professor of natural sciences, Kenyon College, Gambier, OH, received a patent for a tintype camera for "photographic pictures on japanned surfaces." the photographs were collodion positives on black or chocolate-colored iron plates. 1858 -- Leschi, chief of the Nisqually & Yakama, is hanged for leading attack on Seattle, Washington territory. Native American Leschi hanged for his role in the Indian Wars of 1855-56. His belief that reservations were first step to annihilation led him to encourage an uprising by Coastal tribes in the Puget Sound region surrounding Seattle. See Della Gould Emmons sympathetic novelization, Leschi of the Nisquallies (Dennison, 1965).
http://www.leschi.bia.edu/warrior.htm
1864-Knights of Pythias: The social and fraternal order of the Knights of Pythias was founded at Washington, DC by Justus H. Rathbone, and embraces more than two thousand subordinate lodges in the United States and Canada
http://www.pythias.org/
1878-Phonograph: Thomas Alva Edison of Menlo Park, NJ, secured a patent on a 'phonograph or speaking machine." his original idea had been to invent a telegraph repeater, and he had given construction directions to one of his mechanics, John Kreuis, on August 12, 1877. The first cylinder, operated by a hand crank, was wrapped in tin foil, with which two needles fastened to diaphragms made contact. The first voice recorded on the new instrument was "Mary had a little lamb". A clock spring motor and wax like record were invented some ten years later called the Graphpone, manufactured by Bell and Tainter, Washington, DC. The first phonograph record on the modern disk type was invented by Emile Berlinger of Washington, DC, easier to duplicate for mass market than the Edison Recording Cylinder and called Berlinger's "Gramophone" record.
1884 - Severe thunderstorms spawned sixty tornadoes in the southeastern U.S., killing more than 420 persons and causing three million dollars damage. Georgia and the Carolinas hardest were hit in the tornado outbreak.
1897 - Mrs. Hoodless founded the first Women's Institute at Stoney Creek in Ontario, Canada.
1897-Trumpet Player Johnny Dunn birthday, Memphis, TN
http://www.redhotjazz.com/dunn.html
http://www.redhotjazz.com/jazzhounds.html
1899 --- Louis" Kid Shots" Madison birthday
http://user.tninet.se/~rrr043f/forum8.htm
(great story with much about "Kid Shots", a true New Orleans brass band cornet player, who was with the Original Tuxedo Orchestra and Eureka Brass Bands, better known than Bunk Johnson is known today. Read the story. Several albums exist with his playing).
1903-saxophone player Clarence Hall Birthday, New Orleans, LA http://www.redhotjazz.com/Tuxedo.html
1903 -- Kay Boyle born St. Paul, Minnesota. Novelist, short story writer, anti-war activist. Wrote Plagued by Nightingales. Reportedly Loved Dubonnet, Paul Robeson, razor clams, and sang "Miss Otis Regrets" like no one else. In Paris in the 20's, NY in the 40's and in jail in the 60's. Close friends included James Joyce, Man Ray, Picasso, Joan Baez, and Katherine Anne Porter. S. I. Hayakawa labeled her the most dangerous woman in America. In 1967 at the height of the Vietnam War protests, Hayakawa, president of SF State University, (& later US Senator), publicly fired Boyle for her active role in the student protests. She was 65 years old. I interviewed her several times and found her to be an extremely bright, articulate person, seemingly with something profound to say at each interview. As an American expatriate writing in Paris in the 20's & 30's, a journalist documenting the fall of France in the 40's for The New Yorker, a blacklisted writer in the 50's, an anti-war activist & essayist in the 60's & 70's, & founder of the San Francisco chapter of Amnesty International in the 80's, Kay Boyle's literary and political career is a chronicle of the events & concerns of the 20th century. Kay Boyle wrote 18 novels, 60 short stories, numerous children's books, & six collections of essays. She received many awards including two Guggenheim's & a Lifetime Achievement Award from the National Endowment for the Arts. Throughout all of this, she had three husbands & six children. "Considered herself a citizen of the world, and for over thirty of her 90 years, lived in Europe. Her books are being reissued in Germany and are still available in France. Beginning in 1923, when she issued, along with 16 other expatriate writers, a proclamation calling for 'The Revolution of the Word,' which mirrored the decadence & self-involvement of the era by declaring that 'the writer expresses, he does not communicate,' to the 1985 publication of Words That Somehow Must Be Said, a collection of her poetic and searing essays composed primarily while she was imprisoned for protesting the Vietnam War, Kay Boyle utilized and transformed the political and social realities of her times into art, as she has admitted, it cost her dearly. Cited in 1928 by Katherine Anne Porter as the next James Joyce or Gertrude Stein, Kay Boyle nevertheless remains one of the most unsung women writers of the century, repeatedly overshadowed by many of her less accomplished contemporaries. Perhaps because Boyle chose to pursue the path of "a moralist in the highest sense of the word, speaking briefly & clearly of the dignity and integrity of individual man." Perhaps because early in her career she made a conscious decision that politics were as important as art. Perhaps it is because, as Studs Terkel suggested, just when her work was beginning to reach a wider audience she was blacklisted. She died in 1992.
http://www.english.uiuc.edu/maps/poets/a_f/boyle/bio.htm
http://www.lib.udel.edu/ud/spec/findaids/boyle_k.htm
http://www.nybooks.com/authors/2779
http://www.english.uiuc.edu/maps/poets/a_f/boyle/boyle.htm
1910 - At a New York dinner party, host Diamond Jim Brady ate five helpings of roast beef, gallons of stewed fruit, 84 oysters and three gallons of orange juice.
http://www.gourmandizer.com/ezine/brady/
http://www.amazon.com/exec/obidos/ASIN/0404044182/avsearch-df1-2-20/
102-1682336-8966565
1912-Modern jazz bandleader Stan Kenton was born in Wichita, Kansas. He was best known for his jazz concertos and opuses which came to be known as progressive jazz. Kenton also an interest in Latin American music, and his orchestra had a hit in the late 1940's with "The Peanut Vendor." Kenton maintained a big band for more than 35 years, beginning in 1940. He died in Los Angeles on August 25th, 1979.
http://www.stan-kenton.com/
http://www.52ndstreet.com/kenton/kenton.htm
1912 -- In the Bread Roses Strike in Lawrence, Massachusetts, 200 police draw their clubs and go after 100 women pickets, knocking them to the ground and beating them. As the police clubbing become more frequent & violent, strike leader Big Bill Haywood urges the women not to picket. Instead of agreeing, an Italian woman suggests):
"Tomorrow morning, man no go on picket line. All man, boy stay home, sleep. Only woman, girl on picket line tomorrow morning. Soldier and policeman no beat woman, girl. You see, I got big belly, she too got big belly. Policeman no beat us." The next morning, however, the women are out in full force, only to be beaten so badly that the Italian woman who spoke at the meeting and Bertha Crouse, another pregnant striker, lose their babies and almost die.
http://1912.history.ohio-state.edu/labor/FirstDays.htm
http://1912.history.ohio-state.edu/labor/Organizers.htm
http://www.spartacus.schoolnet.co.uk/USAettor.htm
1916- George Edward "Eddie" Arcaro birthday, broadcaster and jockey born at Cincinnati, OH. Acrcaro is the only jockey to win racing's Triple Crown twice, triumphing with Whirlaway in 1941 and Citation in 1947. . In all, he won five Kentucky Derbies, six Preakness Stakes and six Belmont Stakes. Died at Miami, FL. Nov 14, 1997.
1917, birthday of author Carson McCullers, Columbus, GA. Her Heart is a Lonely Hunter (1940) made her famous at age 23. She also authored Reflection in a Golden Eye (1941), The Ballad of the Sad Cafe and the much praised play The Member of the Wedding, as well as numerous short stories.
http://memory.loc.gov/ammem/today/feb19.html
1918 - In Russia, a decree abolishing all private ownership of land, water and natural resources was issued by the Soviet Central Executive Committee. Many American companies lost all their investment and cash in the Soviet.
1919- First Pan-African Congress organized in Paris by WEB DuBois.
1922 - Ed Wynn became the first big-name, vaudeville talent to sign as a radio talent. Until then, top talent did not consider radio respectable.
1934 - The University of Southern California (USC) and Notre Dame were both given as examples of commercialism in intercollegiate sports when each of them signed a three-year football contract, while other schools were "feeling the depression."
1940-Smokey Robinson birthday, song writer, lead singer with the Miracles, Smokey Robinson, born Detroit, Michigan. Bob Dylan once said was his favorite poet, Robinson developed into one of the foremost songwriters and singers in pop music. He had formed a band called the Miracles in high school. The group met Berry Gordy Junior in 1957, and the success of the Miracles first single, "Bad Girl," convinced Gordy to make Motown records a national company. The Miracles put Motown on the map in 1960 with "Shop Around," the company's first million-seller. The Miracles were one of Motown's premier groups, with hits such as "Get Ready," "Second That Emotion" and "Tracks of My Tears." Robinson left the group in 1972 to record on his own, - and to continue his duties as a vice-president of Motown.
http://www.smokeyrobinson.net/
1934- Bob and Dolores Hope marry
http://www.loc.gov/exhibits/bobhope/moving.html
http://www.wic.org/bio/dhope.htm
http://www.hopetribute.org/photos/1939_queen-mary.htm
http://www.museum.tv/archives/etv/H/htmlH/hopebob/hopebob.htm
1942-Japanese interned: as a result of President Franklin Roosevelt's Executive Order 9066, some 110,000 Japanese-Americans living in coastal Pacific areas were placed in concentration camps in remote areas of Arizona, Arkansas, inland California, Colorado, Idaho, Utah and Wyoming. Two-thirds of them were American citizens. These interned American citizens lost an estimated $400 million in property. They were allowed to return to their homes Jan 2, 1945. Most of us never experienced the fear or these early war times, especially here in California where roads to the beaches were destroyed, railroad tracks, and black outs as we feared invasion from Japan. It should also be known. During confinement within the armed, barbed-wire surroundings, however, prayer meetings, Bible studies and worship services were held. When offered to fight in the European war, Japanese-American division were unheralded in their courage and duty to the United States, winning great respect from the other units that fought along with them. It was not until the end of the 20th century that other American's admitted their shame and guilt; however, many of us who did not live in that time period do not understand the hysteria brought by the surprise attack on Pearl Harbor, that brought Japanese conquests in Singapore and the Nazi government then to join an "axis" against the British and the United States. It was not until that time that the United States actually entered the European war.
http://www.eskimo.com/~recall/images/redblackbg.gif
http://www.uwec.edu/geography/Ivogeler/w188/j1.htm
http://www.sfmuseum.org/war/evactxt.html
http://www.scu.edu/SCU/Programs/Diversity/exhibit1.html
http://www.janm.org/main.htm
http://www.sfmuseum.org/hist/lange.html
http://education.nebrwesleyan.edu/eisenhower/partsites/northeastpage/safarik/
internmentpage.html
1942 - General Dwight D. Eisenhower is appointed chief of the War Plans Division of the US Army General Staff.
1942 - Port Darwin, on the northern coast of Australia, was bombed by about 150 Japanese warplanes. General George C. Kenney, who pioneered aerial warfare strategy and tactics in the Pacific theater, ordered 3,000 parafrag bombs to be sent to Australia, where he thought they might come in handy against the Japanese. Darwin was virtually leveled by 64 bombing raids over 21 months.
1942 - On Victor Records, Tommy Dorsey and his orchestra recorded "I'll Take Tallulah". Some other famous musicians were in the studio too, including Frank Sinatra, Jo Stafford and the Pied Pipers, Ziggy Elman and drummer Buddy Rich.
1942 - The New York Yankees said they would admit 5,000 uniformed servicemen to each of their home ball games for free during the coming season.
1943- Cass Elliot of the Mamas and Papas was born in Baltimore. The light folksy sound of the Mamas and Papas was featured on such '60s hits as "California Dreamin'," "Monday, Monday" and "Dedicated to the One I Love." The group disbanded in 1968 because of legal and personal problems. Cass Elliot continued to record on her own, scoring a big hit with "Dream a Little Dream of Me." She died in 1974.
1945-Iwo Jima: Beginning at dawn, the landing of 30,000 American troops took place on the barren 12-square-mile island of Iwo Jima. Initially there was little resistance, but 21,500 Japanese stood ready underground to fight to the last man to protect massive strategic fortifications linked by tunnels. This was a major battle in World War II.
1945- Woody Herman's First Herd waxes "Apple Honey,"" Laura," New York City. 1955 - Dot Records launched "Two Hearts, Two Kisses, One Love", the first single by Pat Boone.
1946—Top Hits
Symphony - The Freddy Martin Orchestra (vocal: Clyde Rogers)
I Can't Begin to Tell You - Bing Crosby with the Carmen Cavallaro Orchestra
Aren't You Glad You're You - Bing Crosby
Guitar Polka - Al Dexter
1946—Birthday of Karen Silkwood, documented safety infractions at Kerr-McGee Corp. Cimarron Facility involving the misuse of radioactive materials. Her mysterious death rather than covering up the infractions prompted congressional hearings.
1949-Bollingen Prize to Ezra Pound: The first Bollingen Prize for poetry was awarded to Ezra Pound for his collection The Pisano Cantos. The first awarded was steeped in controversy because Pound had been charged with treason after making pro-Fascist broadcasts in Italy during World War II. Mr. Pound was presented with the prize for his poetry collection, "The Pisano Cantos". The Bollingen Prize was presented annually through 1963 when Robert Frost was the recipient, after which it became a biennial award. The $5,000 award was upped to $10,000 in 1989 when Edgar Bowers was the prize winner, and to $25,000 in 1995. The $25,000 award went to poet, Kenneth Koch.
1952-Amy Tan Birthday, American-Chinese author. At age 26, she learned that her mother had three daughters from a previous marriage and journeyed to China to meet them. The experience helped inspire her first novel, The Joy Luck Club (1989), a collection of stories about three generations of Chinese and Chinese-American women. The book became a bestseller and was made into a movie in 1993.Tan's second novel, The Kitchen God's Wife (1991), was followed in 1995 by The Hundred Secret Senses, which explored ghosts, past lives, and Asian vs. American values. She also wrote two children's books and played in a band called the Rock Bottom Remainders with fellow writers Stephen King and Dave Barry
http://www.barclayagency.com/tan.html
1954---Top Hits
Oh! My Pa-Pa - Eddie Fisher
Secret Love - Doris Day
Till Then - The Hilltoppers
Wake Up, Irene - Hank Thompson
1954- T-Bird Hatches
http://www.historychannel.com/cgi-bin/frameit.cgi?p=http%3A//www.historychannel.com/
cgi-bin/today_relocate.cgi%3Fmonth%3D10%26day%3D11%
26section%3Dthisday%26x%3D17%26y%3D7
1955-saxophone player David Murray birthday, Berkeley, CA.
http://members.tripod.com/go54321/dm/davidmurray.html
http://www.nwu.edu/jazz/artists/murray.david/discog.txt
1956-- Elvis Presley performs three shows at Fort Homer Hesterly Armory, Tampa, FL, billed as "Country Music's Mr. Rhythm."
1958 - The Miracles released their first single, "Got a Job," on lead singer Smokey Robinson's 18th birthday. The record was an answer to the Silhouettes' number-one hit, "Get a Job." The other side of the record was "My Mama Done Told Me." Motown released first Miracles single, "Got a Job" b/w "My Mama Done Told Me".
1960 -Bill Keane's "Family Circus" cartoon strip debuts
http://www.familycircus.com/
1962---Top Hits
Duke of Earl - Gene Chandler
Norman - Sue Thompson
The Wanderer - Dion
Walk on By - Leroy Van Dyke
1963- Betty Friedan published The Feminine Mystique this month, a call for women to achieve their full potential. Her book generated enormous response and revitalized the women's movement in the US.
1963 - Russia told President John F. Kennedy that it would withdraw several thousand troops from Cuba by March 15.
1965 - Rod Stewart and his group The Soul Agents played their first major gig at a club in the London Borough of Harrow.
1966--The first concert presented by Chet Helms at the San Francisco Fillmore with Jefferson Airplane, Big Brother and the Holding Company.
1966--Lou Christie enjoys his only US number one record with "Lightnin' Strikes", a song that his record company, MGM, hated so much, they initially refused to release.
1966- Penn State University named Joe Paterno its head football coach. Through the 1997 season, Paterno's teams had complied a record of 298 wins, 77 losses and 3 ties. the Nittany Lions have won 18 bowl games and 2 national championships with Paterno at the helm.
1966 - Robert F. Kennedy suggested the U.S. offer the Vietcong a role in governing South Vietnam.
1968--ZABITOSKY, FRED WILLIAM Medal of Honor
Rank and organization: Sergeant First Class (then S/Sgt.), U.S. Army, 5th Special Forces Group (Airborne). Place and date: Republic of Vietnam, 19 February 1968. Entered service at: Trenton, N.J. Born: 27 October 1942, Trenton, N.J. Citation: For conspicuous gallantry and intrepidity in action at the risk of his life above and beyond the call of duty. Sfc. Zabitosky, U.S. Army, distinguished himself while serving as an assistant team leader of a 9-man Special Forces long-range reconnaissance patrol. Sfc. Zabitosky's patrol was operating deep within enemy-controlled territory when they were attacked by a numerically superior North Vietnamese Army unit. Sfc. Zabitosky rallied his team members, deployed them into defensive positions, and, exposing himself to concentrated enemy automatic weapons fire, directed their return fire. Realizing the gravity of the situation, Sfc. Zabitosky ordered his patrol to move to a landing zone for helicopter extraction while he covered their withdrawal with rifle fire and grenades. Rejoining the patrol under increasing enemy pressure, he positioned each man in a tight perimeter defense and continually moved from man to man, encouraging them and controlling their defensive fire. Mainly due to his example, the outnumbered patrol maintained its precarious position until the arrival of tactical air support and a helicopter extraction team. As the rescue helicopters arrived, the determined North Vietnamese pressed their attack. Sfc. Zabitosky repeatedly exposed himself to their fire to adjust suppressive helicopter gunship fire around the landing zone. After boarding 1 of the rescue helicopters, he positioned himself in the door delivering fire on the enemy as the ship took off. The helicopter was engulfed in a hail of bullets and Sfc. Zabitosky was thrown from the craft as it spun out of control and crashed. Recovering consciousness, he ignored his extremely painful injuries and moved to the flaming wreckage. Heedless of the danger of exploding ordnance and fuel, he pulled the severely wounded pilot from the searing blaze and made repeated attempts to rescue his patrol members but was driven back by the intense heat. Despite his serious burns and crushed ribs, he carried and dragged the unconscious pilot through a curtain of enemy fire to within 10 feet of a hovering rescue helicopter before collapsing. Sfc. Zabitosky's extraordinary heroism and devotion to duty were in keeping with the highest traditions of the military service and reflect great credit upon himself, his unit, and the U.S. Army.
1970---Top Hits
Thank You (Falettinme Be Mice Elf Agin)/Everybody is a Star - Sly & The Family Stone
Hey There Lonely Girl - Eddie Holman
No Time - The Guess Who
It's Just a Matter of Time - Sonny James
1970-Chicago Seven Trial: Dellinger, Davis, Hayden, Hoffman, and Rubin found guilty of crossing state lines to incite riot; Froines and Weiner acquitted; attorneys William Kunstler & Leonard Weinglass sentenced for contempt of court on February 18; all appealed on February 19
http://jurist.law.pitt.edu/trials2.htm
1972- "A Horse With No Name" by America entered the US charts on its way to number one. The group, formed by three sons of American servicemen stationed in Britain, were discovered by Jeff Dexter, a deejay for a British underground radio station.
1972-- Sammy Davis Jr. makes his notorious guest appearance on CBS' All In The Family, giving the show's main character, white bigot Archie Bunker, a big kiss.
1972-- Nilsson's "Without You" hits #1
1974- Dick Clark staged his first American Music Awards. The awards, determined by the votes of music fans, were a response to the industry-dominated Grammy Awards. -Smokey Robinson, Helen Reddy and Roger Miller are among the hosts at the very first American Music Awards. Created by TV veteran Dick Clark to compete with The Grammys, awards are presented based on record sales, airplay as well as votes. Among this years' winners are The Carpenters for Favorite Band, Jim Croce, Favorite Male Artist, and Tony Orlando and Dawn, Favorite Single for "Tie A Yellow Ribbon 'Round The Ole Oak Tree".
1977- Fleetwood Mac's "Rumours" was released. The album would become one of the all-time biggest sellers - over 17-million copies in the US alone. It also won 1978's Best Album Grammy. "Rumours" contained four of the band's Top- 10 hits - "Go Your Own Way," "Dreams," "Don't Stop" and "You Make Loving Fun."
1977-Stevie Wonder won his third straight Album of the Year Grammy for "Songs in the Key of Life."
1977-- Manfred Mann's Earth Band's "Blinded By The Light" hits #1
1977- Right wing Rod Gilbert of the New York Rangers scored the 1,000th point of his NHL career, a goal in the Rangers' 5-2 loss of the New York Islanders. Gilbert entered the Hockey Hall of Fame in 1982.
1978---Top Hits
Stayin' Alive - Bee Gees
(Love Is) Thicker Than Water - Andy Gibb
Just the Way You Are - Billy Joel
Don't Break the Heart that Loves You - Margo Smith
1980- vocalist Bon Scott of the Australian heavy-metal band AC/DC died after choking on his own vomit after an all- night drinking binge in London. He was 33. Scott's death came just months after AC/DC had scored their first North American success with the album "Highway to Hell." AC/DC was my son Dash's favorite band, and I took him to all the San Francisco Bay Area concerts when he was
young. I had also seen AC/DC play in local clubs, San Jose and Campbell, when they first started out and Bon Scott was wearing his outfit, and perhaps the group never sounded as good when he was the lead singer. Perhaps you did not know, but the band was named after Scott's mother's sewing machine. On the back, it said "AC /DC" as it could be used in Europe as well as Australian. He thought that was cool and electric being both AC or DC, that's what he wanted to name his band after.
1981 - 1981, a judge in New York determined that George Harrison subconsciously plagiarized "He's So Fine" when he wrote his 1970 hit, "My Sweet Lord." "He's So Fine" was written by Ronald Mack in 1963 for the Chiffons. Both songs were number-one hits. George Harrison was ordered to pay ABKCO Music the sum of $587,000 for "subconscious plagiarism" between his song, "My Sweet Lord" and the Chiffons early 1960s hit, "He's So Fine."
1981 - George Harrison was ordered to pay ABKCO Music the sum of $587,000 for "subconscious plagiarism" between his song, "My Sweet Lord" and the Chiffons early 1960s hit, "He's So Fine". Based on the riffs, chords, melodies, octaves and notes, he lost in court.
1984 – At the XIVth Winter Olympics in Sarjevo, Yugoslavia, skiers Phil and Steve Hahre of the US became the first brothers to finish first and second on the same Olympic event. Phil won the gold medal in the slalom, and Steve won the silver. When the XIV Winter Olympic Games ended at Sarajevo, Yugoslavia. The Soviet Union led all countries with 25 medals, the United States captured nine medals to tie for fifth place. Within the shadow of what was the Olympic Stadium, hundreds, maybe thousands, of Bosnians are now buried; the result of the civil war that began in the early 1990s
1984- Dale Yarborough became only the second driver to win consecutive Daytona 500 races by sweeping into the lead just two times from the finish and taking the checkered flag. Yarborough joined Richard Petty in this select circle.
1985 - Cherry Coke was introduced by the Coca-Cola Company, not at company headquarters in Atlanta, but in New York City, instead. Many who grew up in the 1950s rushed to buy the canned and/or bottled taste of nostalgia; hoping it would taste the same as they remembered. It was common to have a "Cherry Coke" or "lemon coke" and even a" chocolate coke." Unfortunately, the taste was not what many of us remembered at the ice cream fountain or corner drug store (I guess I am that old as I remember going to Mamaroneck Junior High and stopping on the way home at the Larchmont corner drug store for a tall soda.
1986---Top Hits
How Will I Know - Whitney Houston
When the Going Gets Tough, the Tough Get Going - Billy Ocean
Kyrie - Mr. Mister
Makin' Up for Lost Time (The Dallas Lovers' Song) - Crystal Gayle & Gary Morris
1986- rap artist Kurtis Blow and rock musician Steven Van Zandt visited a Chicago high school to speak against apartheid. Van Zandt was the driving force behind Artists United Against Apartheid, a benefit group of 49 artists who recorded the 1985 hit "lSun City." Proceeds from the record were to benefit political prisoners in South Africa.
1987- Willie Nelson's movie "Red-Headed Stranger," opened in Austin, Texas at a benefit for public television. The film, based on Nelson's 1975 concept album of the same name, also starred Katherine Ross and Morgan Fairchild.
1987 - A controversial anti-smoking ad aired for the first time on television. It featured actor Yul Brynner in a public service announcement that was recorded shortly before his death from lung cancer.
1988- Roy Acuff, the King of Country Music, celebrated his 50th anniversary on the Grand Ole Opry. Also marking his 50th year on the show was Acuff's player, Pete Kirby, known as Bashful Brother Oswald. Honoring Acuff were such stars as Del Reeves, Porter Wagoner and Connie Smith. Acuff came out of the East Tennessee Hills in the 1930's to become the Opry's first singing star.
1988 - Showers and thunderstorms in the southeastern U.S. drenched Valdosta GA with more than five inches of rain, and the 24 hour rainfall total of 7.10 inches at Apalachicola FL more than doubled their previous 24 hour record for February.
1988- Former Wham! front man George Michael played his debut solo concert at the Budokan in Tokyo. It was the first of six sold out Japanese dates on Michael's "Faith" world tour. The tour would wind up eight months later in Pensacola, Florida.
1993- Whitney Houston's "I Will Always Love You" became the longest-running number-one pop single of the rock era, topping the Billboard chart for the 14th week. It broke the record set the previous October by Boyz II Men's "End of the Road." Before that, the record was held by Elvis Presley's double-sided hit "Don't Be Cruel" and "Hound Dog," which was number one for 11 weeks in 1956.
1993- Elton John had to cut short his encores at a show in Melbourne, Australia, after a swarm of crickets virtually took over the outdoor stage. John's publicist said the entertainer gave up when the bugs made the stage dangerously slippery.
1994- Michael Jackson drew a nearly five-minute standing ovation at the Jackson Family Honors show at the MGM Grand Hotel in Las Vegas. The singer, facing child abuse allegations at the time, presented a lifetime achievement award to Motown Records founder Berry Gordy. The audience later booed when they found out Michael wouldn't be performing solo at the event, which was telecast the following week. The following month, the producers of the concert sued the Jackson family, accusing them of fraud and claiming to have lost more than $1-million. $4.5- million was raised at what was billed as a charity event, but the Jackson's later acknowledged that only $100,000 would in fact go to charity.
1994- Olympian Bonnie Blair of Champaign, IL, became the first speed skater to win a gold medal in the same event in three consecutive Olympic Games when she won the 500 meters in Lillehammer, Norway. On Feb 23, she added a victory in the 1,000 meters to give her a total of five gold medals, more than any other American female athlete. The Soviet Union led all countries with 25 medals, the United States captured nine medals to tie for fifth place. Within the shadow of what was the Olympic Stadium, hundreds, maybe thousands, of Bosnians are now buried; the result of the civil war that began in the early 1990s.
1995- "Baywatch" star Pamela Anderson married Motley Crue drummer Tommy Lee in Cancun, Mexico. The bride was reported to have worn "a very tiny - an extremely tiny - white bikini." The bridegroom wore white Bermuda shorts without shoes or shirt.
--------------------------------------------------------------

SuDoku
The object is to insert the numbers in the boxes to satisfy only one condition: each row, column and 3x3 box must contain the digits 1 through 9 exactly once. What could be simpler?
http://leasingnews.org/Soduku/soduko-main.htm
--------------------------------------------------------------

Daily Puzzle
How to play:
http://www.setgame.com/set/puzzle_frame.htm
Refresh for current date:
http://www.setgame.com/set/puzzle_frame.htm
--------------------------------------------------------------


http://www.gasbuddy.com/
http://www.gasbuddy.com/GB_Map_Gas_Prices.aspx
http://www.gasbuddy.com/GB_Mobile_Instructions.aspx
--------------------------------------------------------------

Weather
See USA map, click to specific area, no commercials
--------------------------------------------------------------

Traffic Live---
Real Time Traffic Information
You can save up to 20 different routes and check them out with one click,
or type in a new route to learn the traffic live.
--------------------------------