Wednesday, January 13, 2010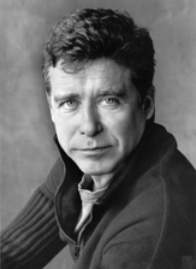 Author/ oenophile John Barrett McInerney Jr. born January 13, 1955 in Hartford, Connecticut: "Bright Lights, Big City"; "Ransom"; "Story of My Life"; "Brightness Falls"; "The Last of the Savages"; "Bacchus & Me, Adventures in the Wine Cellar" (2000) and "A Hedonist in the Cellar" (2006). His most recent novel is titled "The Good Life."
http://www.jaymcinerney.com/sunstyles.html

Headlines---
Classified Ads---Asset Management
Marlin Stock hits $10.75 a share
by Christopher Menkin
www.scoreassist.com
Sales Make it Happen by Gerry Egan
"Egan's Quick Summary Financial Form"
ZoMexa---Connect to "new" Business People
Cartoon---Marriage Prediction
Classified—Outsourcing—Marketing
New Hires---Promotions
Salesman Sends Commissions to Foreign Bank
CIT Names Three New Directors
Veteran Leasing Attorney Opens Iowa Office
Redondo Beach, California --- Adopt-a-Dog
News Briefs---
Fed Judge Rejects Wells Deduction SILO Deals
125 Arrow BK Truck & Trailers Missing
Advanta Corp. to liquidate its assets
BofA Secret of Success: Real-Estate Banking
Fitch lease accounting, revenue recognition
Boeing outpaced Airbus Value 2009 deliveries
Gas in SF Bay Area $4.00 by summer
SF famous sea lions move to Oregon
You May have Missed---
Sports Briefs
Gimme that wine
Today's Top Event in History
This Day in American History
Football Poem
SuDoku
Daily Puzzle
GasBuddy
Weather, USA or specific area
Traffic Live----


######## surrounding the article denotes it is a "press release"
--------------------------------------------------------------
Please Send Leasing News to a colleague --- News Editions are Free
[headlines]

--------------------------------------------------------------

--------------------------------------------------------------

[headlines]
--------------------------------------------------------------

--------------------------------------------------------------

[headlines]
--------------------------------------------------------------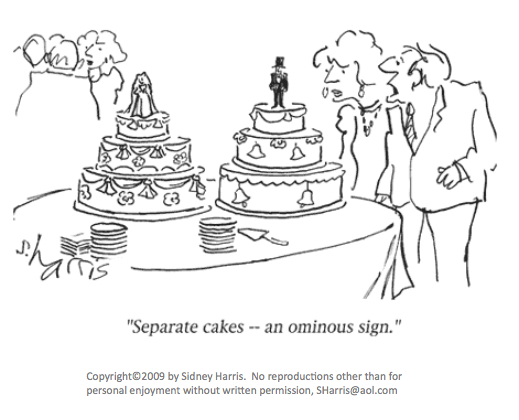 [headlines]
--------------------------------------------------------------

[headlines]
--------------------------------------------------------------

-----------------------------------------
#### Press Release #############################
Salesman Sends Commissions to Foreign Bank Account
Failed to disclose to IRS the existence of his bank accounts in Bahamas and Grenada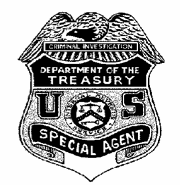 Los Angeles – A Huntington Beach man pleaded guilty to filing a false individual income tax return for tax year 2001, in violation of Title 26, United States Code section 7206(1), sending his commission to bank accounts outside the United States.
Dimitri Maraletos, 59, of Huntington Beach, California, admitted that he failed to state on his 2000, 2001, and 2002 tax returns that he had an interest in accounts maintained outside the United States. Maraletos pleaded guilty before United States District Judge James V. Selna.

According to his plea agreement, between the years 2000 and 2002, Maraletos solicited persons to invest in a company known as Imperial Consolidated Group. He received commissions from ICG from sales that were deposited by ICG into accounts of Altadena Enterprises Ltd. ad Watertown Management Incorporated, which were companies that Maraletos formed and controlled. One of the bank accounts was in the name Altadena Enterprises, Ltd. and maintained at Leadenhall Bank & Trust Company Limited located at Hassau, Bahamas; the other account Maraletos had an interest in was located at Imperium Bank, Ltd in Grenada.
The Internal Revenue Service requires on Form 1040 (Individual Income Tax Return), Schedule B, Part iii, Line 7a, that every taxpayer answer "Yes" or "No" as to their interest in or signature authority over a financial account in a foreign country. Maraletos failed to disclose the foreign bank accounts into which his commission earnings from ICG had been deposited.
Maraletos is scheduled to be sentenced on April 26, 2010, before Judge Selna.
The investigation of Maraletos is being conducted by IRS – Criminal Investigation's Los Angeles Field Office in cooperation with the United States Attorney's office for the Central District of California.

((Please Click on Bulletin Board to learn more information))
(Leasing News provides this ad "gratis" as a means
to help support the growth of Lease Police)

#### Press Release #############################

CIT Names Three New Directors
Completes Reconstitution of Board of Directors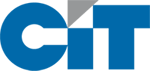 NEW YORK--CIT Group Inc. (NYSE: CIT), a leading provider of financing to small businesses and middle market companies, announced that Gerald Rosenfeld, Anthony P. Terracciano and Laura S. Unger have been appointed to the Company's Board of Directors. CIT also announced that the Honorable Christopher H. Shays and Lois M. Van Deusen have resigned from the Board.
"The appointment of these three outstanding individuals completes the reconstitution of our Board of Directors"
As contemplated by the Company's Plan of Reorganization, CIT's Board now consists of 13 Directors including seven new independent Directors appointed since CIT emerged from bankruptcy, five incumbent independent Directors and Jeffrey M. Peek, Chairman and Chief Executive Officer, who will be leaving CIT on January 15, 2010. The search for a new CEO continues to progress and, once appointed, this individual will also serve on the Board.

"The appointment of these three outstanding individuals completes the reconstitution of our Board of Directors," said Mr. Peek. "Their depth of experience and reputations in the banking, regulatory and financial services arenas will benefit CIT as it moves forward and continues to serve the small and middle market sectors of the economy. I want to thank Christopher and Lois for their many contributions to the Board and their dedicated service to CIT. Their extraordinary efforts were instrumental to CIT's successful restructuring."
Newly Appointed Independent Directors
Gerald Rosenfeld, 63, currently serves as Deputy Chairman of Rothschild North America, and previously served as its Chief Executive Officer for eight years. Prior to joining Rothschild he was President of G Rosenfeld & Co LLC, an investment banking firm he founded in 1998. Previously, he was Head of Investment Banking and a member of the Management Committee of Lazard Freres & Co LLC since 1992. Prior to Lazard, Mr. Rosenfeld held significant management positions at Bankers Trust Company, Salomon Inc. and its Salomon Brothers subsidiary and McKinsey & Company. Prior to joining McKinsey, Mr. Rosenfeld was a member of the faculty of the City College of New York, New York University and the University of Maryland.
Anthony P. Terracciano, 71, has served as Chairman of the Board of SLM Corp. since January 2008. Prior to SLM Corp., Mr. Terracciano served as Chairman of the Board of Riggs Corporation, which was sold to The PNC Financial Services Group, Inc., from 2004 to 2005, as Chairman of the Board of Dime Bancorporation, which was sold to Washington Mutual, Inc., from 1999 to 2002, and as Vice Chairman of American Water Works, NJ, from 1997 to 2003. Prior to 2000, he served as President of First Union Corp. and was the Chief Executive Officer, President, and Chairman at First Fidelity Bancorp. Prior to First Fidelity, he served as the President and Chief Operating Officer at Mellon Bank Corp. and spent the first 23 years of his career at Chase Manhattan Bank Corporation, where he rose to Vice Chairman of Wholesale Banking and Investment Banking.
Laura S. Unger, 49, a former Commissioner of the U.S. Securities and Exchange Commission (SEC), is a private consultant, advising clients on securities, legal, regulatory, and policy matters. She has also served as the Independent Consultant to JPMorgan for the Global Analyst Conflict Settlement since 2003. She served as the regulatory expert for CNBC from 2002 to 2003. Prior to CNBC, she served as Commissioner of the SEC from November 1997 to February 2002, including Acting Chairperson of the SEC from February to August 2001. Before being appointed to the SEC, Ms. Unger served as Counsel to the United States Senate Committee on Banking, Housing and Urban Affairs. Prior to working on Capitol Hill, she was an attorney with the Enforcement Division of the SEC.
Individuals interested in receiving future updates on CIT via e-mail can register at http://newsalerts.cit.com
About CIT
CIT (NYSE: CIT) is a bank holding company with more than $60 billion in finance and leasing assets that provides financial products and advisory services to small and middle market businesses. Operating in more than 50 countries across 30 industries, CIT provides an unparalleled combination of relationship, intellectual and financial capital to its customers worldwide. CIT maintains leadership positions in small business and middle market lending, retail finance, aerospace, equipment and rail leasing, and vendor finance. Founded in 1908 and headquartered in New York City, CIT is a member of the Fortune 500. www.cit.com

### Press Release ############################
Veteran Leasing Attorney Opens Iowa Office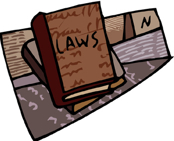 West Des Moines, Iowa--Michael Witt, former Managing Counsel at Wells Fargo & Co and Senior Vice President and General Counsel of Advanta Leasing Corporation, has opened a legal office to specialize in small equipment lease brokers and lessors, as well as community banks.
"Having practiced in-house with equipment finance companies for more than twenty years," he said, "I know how expensive outside lawyers can be. I believe there is a widespread demand in this niche market for outside lawyers who can deliver first-in-class work product at substantially lower prices."
The private law practice will focus exclusively on equipment leasing and finance.
Mr. Witt is licensed to practice law in Iowa, Pennsylvania and New Jersey and is able to provide document and general counseling services on a nationwide basis.
The firm offers a variety of services, including, among others: conducting litigation audits on existing lease and loan document forms; drafting and updating document forms; negotiating and documenting individual transactions; negotiating and documenting vendor and other third-party programs; law and regulatory compliance audits and counseling; product development risk counseling.
For more information or an interview, please contact Mr. Witt at 515-868-1067 or email: witt-law@live.com
Web: www.witt-law.com
##### Press Release #######################

[headlines]
--------------------------------------------------------------
[headlines]
--------------------------------------------------------------


News Briefs----
[headlines]
---------------------------------------------------------------




You May have Missed---
---------------------------------------------------------------



Sports Briefs
[headlines]
----------------------------------------------------------------


"Gimme that Wine"
Oregon Wineries Hit the Road
http://www.winesandvines.com/template.cfm?section=news&content=70470&htitle= Oregon%20Wineries%20Hit%20the%20Road

Napa Wine Country Eyes Drunk Driving
http://www.nbcbayarea.com/around-town/food-drink/Napa-County-Group-Hopes-to-Cut-Down-on-Drunk-Driving-Epidemic-jw-81166367.html
46 Wineries to Participate in LMU Wine Classic
http://www.prweb.com/releases/Loyola_Marymount/Wine_Classic/prweb3433654.htm
Margrit Mondavi makes $2 million pledge for UC Davis art museum
http://www.centralvalleybusinesstimes.com/stories/001/?ID=14076
Weibel Family Winery: Mendo history and event venue in Hopland
http://www.ukiahdailyjournal.com/ci_14160150


Wine Prices by vintage
http://www.winezap.com
http://www.wine-searcher.com/
US/International Wine Events
http://www.localwineevents.com/
Winery Atlas
http://www.carterhouse.com/atlas/\
Leasing News Wine & Spirits Page
http://two.leasingnews.org/Recommendations/wnensprts.htm
The London International Vintners Exchange (Liv-ex) is an electronic exchange for fine wine.
http://www.liv-ex.com/

----------------------------------------------------------------

Today's Top Event in History
[headlines]
----------------------------------------------------------------

This Day in American History
1733- James Oglethorpe and 130 English colonists arrive at Charleston, SC
http://georgiahistory.i-found-it.net/georgiahistory1.html
http://www.virtualmuseumofhistory.com/internationalhall/worldleaders/
JAMESOGLETHORPE.COM/
http://ourgeorgiahistory.com/people/oglethorpe.html
http://www.cviog.uga.edu/Projects/jeo300/savanna1.htm
1794-Congress authorizes an "act making an alteration in the flag of the United States... that from and after the first day of May,1795, the Flag of the United States be fifteen stripes, alternated red and white; and that the union be fifteen stars, white, in a blue field. The change was made so that Vermont and Kentucky would be represented on the flag. A law passed on April 4, 1818, reduced the number of stripes to 13 to represent the original 13 states, as in the first American flag, and provided one star for each state. A new star was to be added on the Fourth of July following the admission of each new state.
1807- Birthday of Union General Napoleon Bonaparte Buford, born in Woodford, Kentucky. Buford held many commands in the west and was a hero at the Battle of Belmont early in the war. Buford attended West Point and graduated in 1827, sixth out of 38 in his class. After a stint with the frontier military, he was given leave to study law at Harvard. He taught at West Point before leaving the service to become a businessman. He was an engineer and banker in Illinois during the 1840s and 1850s. When the war began, the 54-year-old Buford raised his own regiment, the 27th Illinois. He was commissioned as a colonel, and his unit was sent to Cairo, Illinois, and placed in General Ulysses S. Grant's army. On November 7, 1861, Grant attacked a Confederate camp at Belmont, Missouri, and quickly drove the Rebels away. But Grant's men became preoccupied with plundering the area, and a Confederate counterattack nearly turned to disaster for the Yankees. Buford's regiment was nearly cut off from the main Union force. He rallied his men and they fought their way out of the Confederate trap. Buford was commended for his bravery After Belmont, Buford participated in the capture of Island No. 10, a Confederate stronghold in the Mississippi River, and Buford was left in command after its capture. Buford and his regiment fought at Corinth in October 1862, but the colonel fell seriously ill from sunstroke. He left field command and sat on the court martial of General Fitz John Porter in Washington. Buford returned to the west and was promoted to Brigadier General in charge of the District of Eastern Arkansas. He remained there for the remainder of the war, although his main military action came in chasing off Confederate raiders in the area. Buford generated controversy in his dealings with black troops. He had drawn earlier criticism for not helping refugee slaves, and now he proclaimed his preference for commanding white troops. He justified it by saying that black troops were not as well trained and they were more likely to fall prey to drawn attention from southern bushwhackers. It was also true that Confederate soldiers went out of their way to attack units with Black soldiers, killing all wounded men on the field and shooting prisoners. Buford silenced some of the criticism by implementing programs for freed slaves in Arkansas that generally succeeded in taking care of their immediate needs. Poor health forced his resignation in March 1865, just before the end of the war. He was brevetted to major general following his retirement. He worked in a variety of businesses after the war and died in Chicago in 1883. Napoleon Bonaparte Buford was the older half-brother of John Buford, a Union General who commanded the Union force that first engaged the Confederates.
1808-Birthday of Salmon Portland Chase, American statesman, born at Cornish, NH. US senator, secretary of the treasury and chief justice of the Supreme Court. Salmon P. Chase spent much of his life fighting slavery ( he was popularly known as "attorney general for runaway Negroes.") He was one of the founders of the Republican Party and his hopes for becoming a candidate for president of the US in 1856 and 1860 were dashed because his unconcealed antislavery view3s made him unacceptable. Died at New York, NY, May 7, 1873.
1832- President Andrew Jackson wrote Vice President Martin Van Buren expressing his opposition to South Carolina's defiance of federal authority. South Carolinians agreed and planned to use armed force to prevent duty collection in the state after February 1, 1833. The Nullification Crisis of 1832-1833 was resolved without bloodshed in March 1833. Henry Clay and John C. Calhoun, who left the vice presidency at the end of 1832 to serve South Carolina in the Senate, drafted a reduced tariff agreement that pacified South Carolina while allowing the Federal government to stand firm.
( lower half of: http://memory.loc.gov/ammem/today/jan13.html)
1834-Birthday of Horatio Alger, American clergyman and author of more than 100 popular books for boys ( some 20 million copies sold). Honesty, frugality and hard work assured that the heroes of his books would find success, wealth and fame. Born at Revere, MA, he died at Natick, MA, July 18,1899.
1846 - President James Polk dispatched General Zachary Taylor and 4,000 troops to the Texas Border as war with Mexico loomed. Mexico had severed relations with the United States in March 1845, shortly after the U.S. annexation of Texas
1847—" Capitulation of Cahuenga" ended all organized resistance to American rule in California as Los Angeles surrendered officially this date. All "rebels" were pardoned by Gen. Kearny.
On January 14, California was controlled by the United States military.
http://www.aztecclub.com/campo/CapCahuenga.htm
http://www.militarymuseum.org/Cahuenga.html
http://www.campodecahuenga.com/
1850-Birthday of Charlotte R. Ray, the first black lawyer in the United States who was also a woman and certified as the first woman admitted to practice in Washington, D.C., many say because she signed the application C.R. Ray without using her first name. By 1878, in the face of overwhelming sexual and racial prejudice when not even black men would consult her, she returned to teaching in Brooklyn, NY. Died January 4,1911 at the age of 61 from acute bronchitis.
http://www.womenshistory.about.com/library/bio/blbio_ray_charlotte.htm
http://www.law.howard.edu/alumni/legalgiants/huslgiantoct2k.htm
http://www.stanford.edu/group/WLHP/papers/CharlotteRay.pdf
1864 - Composer Stephen Foster was found critically ill in his hotel room three days earlier, and on this date, died in Bellevue Hospital, New York, at age 37. He only had 35 cents in his pocket, along with a little slip of paper on which he had written, "Dear friends and gentle hearts." While never a great composer, Foster wrote many of the popular songs of the era which remained a part of Americana for more than a century, including Jeannie with the Light Brown Hair, Oh! Susanna, My Old Kentucky Home, and Old Folks at Home, also known as Swanee River.Many of his songs - including "Oh! Susanna," "Camptown Races" and "Old Black Joe" - are written in black dialect. Foster gained much of his knowledge of blacks through his early experience in traveling minstrel shows. He became a heavy drinker, suffered from tuberculosis, and lapsed into obscurity. His last song, Beautiful Dreamer, which he penned just a few days before his death, joined his earlier classics
1869-First Convention of the Colored National Labor Union, the first Black labor convention.
http://www.uwm.edu/Course/448-440/national.htm
http://www.africana.com/Articles/tt_631.htm
http://www.afscme.org/about/aframlink.htm
1873-P.B.S. Pinchback ends service as first black governor of Louisiana.
http://www.africana.com/Articles/tt_1153.htm
http://www.sec.state.la.us/46.htm
http://www.huarchivesnet.howard.edu/9911huarnet/pbs1.htm
http://www.gnocdc.org/orleans/11/73/snapshot.html
http://66.216.8.84/CreoleCulture/famouscreoles/Pinchback/pinchback.htm
1884-Grand entertainer Sophie Tucker was born in Poland. She was known as "The Last of the Red Hot Mamas" and her career in stage, film, cabaret, radio, TV and recording lasted more than 60 years, beginning with an appearance at her father's cafe in Hartford, Connecticut in 1905. Tucker's most famous songs were "Some of These Days," recorded in 1926, and "My Yiddish Momma," cut two years later. Sophie Tucker died in 1966.
http://memory.loc.gov/ammem/today/jan13.html
1885-Birthday of Alfred Carl Fuller, founder of the Fuller Brush Company, born at Kings County, NS, Canada. In 1906 the young brush salesman went into business on his own, making brushes at a bench between the furnace and the coal bin in his sister's basement. Died at Hartford, CT, Dec. 4, 1973.
1886 - A great blizzard struck the state of Kansas without warning. The storm claimed 50 to 100 lives, and eighty percent of the cattle in the state.
1888 - The mercury plunged to 65 degrees below zero at Fort Keough, located near Miles City MT. The reading stood as a record for the continental U.S. for sixty-six years
1892 - An Atlantic coast storm produced a record 18.6 inches of snow at Norfolk, VA, including 17.7 inches in 24 hours. The storm also produced 9.5 inches of snow at Raleigh NC, and brought snow to northern Florida for the first time in 35 years.
1909-Birthday of trombonist Quentin "Butter" Jackson, born Springfield, OH. With Duke Ellington from 1948 to 1959.
1910-Radio pioneer and electron tube inventor Lee de Forest arranged the world's first radio broadcast to the public at New York, NY. He succeeded in broadcasting the voice of Enrico Caruso along with other stars of the Metropolitan Opera to several receiving locations in the city where listeners with earphones marveled at wireless music form the air. Though only a few were equipped to listen, it was the first broadcast to reach the public and the beginning of a new era in which wireless radio communication became almost universal.
1912-Delta Sigma Theta, sorority, founded on the campus of Howard University.
http://www.deltasigmatheta.org/history/index.htm
1912 - The temperature at Oakland, MD, plunged to 40 degrees below zero to establish a state record.
1926-Birthday of arranger/trombonist Melba Liston, Kansas City, MO, Died April 23, 1999
http://hardbop.tripod.com/liston.html
http://elvispelvis.com/melbaliston.htm
http://www.jazzreview.com/articledetails.cfm?ID=438
1926-Birthday of Gwen Verdon, born Culver City, Los Angeles, CA. One of Broadway's premier female dances and actresses, many of her most successful roles were choreographed by her husband Bob Fosse. She won Tony Awards for Can-Can, Daman Yankees, New Girl in Town and Redhead. She also acted in movies, including Cocoon and the film adaptation of Damn Yankees. She starred in the original Broadway production, which my mother and father took me to see and I will never forget her performance, especially being a Brooklyn Dodger fan.
http://us.imdb.com/name/nm0893862/
http://www.povonline.com/cols/COL317.htm
1929-Birthday of guitarist Joe Pass
http://www.riffinteractive.com/expguitar/JoePass1.htm
http://www.classicjazzguitar.com/albums/artists_albums.jsp?artist=55
http://www.gould68.freeserve.co.uk/JoePass.html
1930 - The comic strip "Mickey Mouse" debuted in American newspapers, with Floyd Gottfredson as its ghost writer.
1933 - Making her first professional basketball appearance, Babe (Mildred) Didrikson scored nine points as the Brooklyn Yankees defeated the Long Island Ducklings.
1936- Baptist clergyman B.B. McKinney, 50, wrote the words and tune to the gospel song, "Wherever He Leads, I'll Go," a few days before the opening of a Sunday School convention in Alabama.
1938 - For Victor Records, singer Allan Jones recorded "The Donkey Serenade", which became the song most often associated with him. Allan also sang and acted in several Marx Brothers films including: "A Night at the Opera", "A Day at the Races". The film that made him a star was the operetta, "Firefly" with Jeanette MacDonald. Singer Jack Jones is the son of Allan and his actress wife, Irene Hervey ("The Count of Monte Cristo", "Play Misty for Me"). .
1941 - The four Modernaires came to sang with the Glenn Miller Band on a full time basis. In 1946, they had a 'solo' hit with "To Each His Own".
1941-Charlie Spivak records with own band first time. Okey label.
1942 - Henry Ford patented the plastic automobile, which decreased the weight of a car by 30%.
1949---Top Hits
Buttons and Bows - Dinah Shore
On a Slow Boat to China - The Kay Kyser Orchestra (vocal: Harry Babbitt & Gloria Wood)
A Little Bird Told Me - Evelyn Knight
I Love You So Much It Hurts - Jimmy Wakely
1953-Don Barksdale becomes the first Black person to play in an NBA All-Star Game.
http://sports.insidebayarea.com/top50.asp?story=Don_Barksdale
http://thisweek.kqed.org/segments/390/
1955 - Chase National Bank (founded in 1877) and the Bank of Manhattan Company (founded in 1799 as a water company) agreed to merge, becoming the second largest bank in the U.S.
1957 - The Wham-O Company developed the first plastic Frisbee. The most popular theory as to how this flying disc came to be dates back to the 1920s when Yale students invented a game of catch by tossing around metal pie tins from the Frisbee Baking Company in nearby Bridgeport, Connecticut. They would frequently shout "Frisbieeeee" to warn passersby of the oncoming pie plate. Building inspector Fred Morrison puttered with and refined a plastic flying disc that he sold to WHAM-O (for $1 million) on this day in 1955. The disc was introduced to the consumer market in 1957 as the Pluto Platter (the name inspired by the U.S. obsession with UFOs). Wham-O changed the name to Frisbee in 1958, upon hearing the Yale pie-tin story. (Mattel now owns the rights to Frisbee, which has become an American icon.)
1957 - For Victor Records in Hollywood, California, Elvis Presley recorded "All Shook Up" and "That's When Your Heartaches Begin"; which became Elvis' ninth consecutive gold record.
1957---Top Hits
Singing the Blues - Guy Mitchell
The Banana Boat Song - The Tarriers
Moonlight Gambler - Frankie Laine
Singing the Blues - Marty Robbins
1961 - In the first round of the Los Angeles Open golf tournament, golfing great Arnie Palmer scored an embarrassing 12 strokes on one hole.
1962 - Singer Chubby Checker set a record, literally, with the hit, "The Twist". The song reached the #1 position for an unprecedented second time -- in two years. "The Twist" was also number one on September 26, 1960. The song, widely considered one of the most successful singles of all time, was on the Top 100 charts for 39 weeks, longer than any other single except "Red Red Wine" by UB40. When an early recording of "The Twist" by Hank Ballard and the Midnighters became the top dance song on Dick Clark's American Bandstand but failed to get much radio play, Clark suggested that a new artist should record a cover. Singer Ernest Evans of Cameo Records recorded the song and changed his name to Chubby Checker as a takeoff on Fats Domino. The song hit the charts in 1960 when it became immensely popular with teenagers, but adults started buying the record in 1962, after Chubby Checker sang "The Twist" on Ed Sullivan's October 22 show.
1962-First Operation Farm Gate missions flown .
In the first Farm Gate combat missions, T-28 fighter-bombers are flown in support of a South Vietnamese outpost under Viet Cong attack.
By the end of the month, U.S. Air Force pilots had flown 229 Farm Gate sorties. Operation Farm Gate was initially designed to provide advisory support to assist the South Vietnamese Air Force in increasing its capability. The 4400th Combat Crew Training Squadron arrived at Bien Hoa Airfield in November 1961 and began training South Vietnamese Air Force personnel with older, propeller-driven aircraft. In December, President John F. Kennedy expanded Farm Gate to include limited combat missions by the U.S. Air Force pilots in support of South Vietnamese ground forces. By late 1962, communist activity and combat intensity had increased so much that President Kennedy ordered a further expansion of Farm Gate. In early 1963, additional aircraft arrived and new detachments were established at Pleiku and Soc Trang. In early 1964, Farm Gate was upgraded again with the arrival of more modern aircraft. In October 1965, another squadron of A-1E aircraft was established at Bien Hoa. Secretary of Defense Robert McNamara approved the replacement of South Vietnamese markings on Farm Gate aircraft with regular U.S. Air Force markings. By this point in the war, the Farm Gate squadrons were flying 80 percent of all missions in support of the Army of the Republic of Vietnam (ARVN). With the build up of U.S. combat forces in South Vietnam and the increase in U.S. Air Force presence there, the role of the Farm Gate program gradually decreased in significance. The Farm Gate squadrons were moved to Thailand in 1967, and from there they launched missions against the North Vietnamese in Laos.
1962-Center Wilt Chamberlain of the Philadelphia Warriors set an NBA regular season record by scoring 73 points in a game against Chicago. Chamberlain had scored 78 points in the previous December, but that game had gone into three overtime periods.
1962--- Chubby Checker's "The Twist" hits #1 for the second time.
1964 - Capitol released in the United States The Beatles' single I Want to Hold Your Hand/I Saw Her Standing There .
1965---Top Hits
I Feel Fine - The Beatles
She's a Woman - The Beatles
Love Potion Number Nine - The Searchers
Once a Day - Connie Smith
1965-After the NBA All-Star game in which San Francisco Warriors center Wilt Chamberlain scored 20 points and grabbed 16 rebounds, the Warriors shocked the basketball world by announcing that they were trading Chamberlain to the Philadelphia 76ers for three minor leaguers and !150,000.
1966 - On "Bewitched," Elizabeth Montgomery's character, Samantha, gave birth to her first child, Tabitha. The witch's daughter could wiggle her nose with her finger and cause problems for daddy, Darin, just like mom.
1967 -- The Dead, Junior Wells' Chicago Blues Band, & the Doors at the Fillmore, San Francisco, California.
1968-Against the advice of Columbia Records executives, Johnny Cash visits Folsom State Prison in California to record a live album. The resulting LP, "Live At Folsom Prison" would become one of Johnny's biggest selling records, reaching #1 on the Country album chart and #13 on the Hot 200. It also produced one of his most memorable hit singles, "Folsom Prison Blues". In 2003, "Live at Folsom Prison" was certified Triple Platinum by the RIAA for sales of over three million and was ranked #88 on Rolling Stone Magazine's list of the 500 greatest albums of all time.
1968-- Cream's "Sunshine of Your Love" enters the pop charts.
1968-Dr. K.C. Pollack of the University of Florida audio lab reports tests have found that the noise generated at rock & roll concerts is harmful to teenage ears.
1968-In a game between the Minnesota North Stars and the Oakland Seals, Minnesota rookie center Bill Masterton was checked into the boards and fell heavily on his head. He suffered massive brain damage and died two days later, the only fatality in NHL history.
1973--- Carly Simon's album No Secrets hits #1.
1973- Eric Clapton came back from his three-year heroin addiction problem with a concert at the Rainbow club in London. Clapton, helped and encouraged by Pete Townshend of the Who, was back on the album charts in 1974 with "461 Ocean Boulevard."
1972-Nixon announces additional troop withdrawals President Nixon announces that 70,000 U.S. troops will leave South Vietnam over the next three months, reducing U.S. troop strength there by May 1 to 69,000 troops. Since taking office, Nixon had withdrawn more than 400,000 American troops from Vietnam. With the reduction in total troop strength, U.S. combat deaths were down to less than 10 per week. However, Nixon still came under heavy criticism from those who charged that he was pulling out troops but, by turning to the use of air power instead of ground troops, was continuing the U.S. involvement in Vietnam rather than disengaging from the war. The last American troops would be withdrawn in March 1973 under the provisions of the Paris Peace Accords.
1972- The Beach Boys' "Surfin'" is getting airplay in Los Angeles and enters Billboard, moving up the Hot 100 chart at #118.
1973 - Carly Simon's "No Secrets" was the #1 album in the U.S. for the first of five weeks. The tracks: "The Right Thing to Do", "The Carter Family", "You're So Vain", "His Friends are More Than Fond of Robin", "(We Have) No Secrets", "Embrace Me You Child", "Waited So Long", "It Was So Easy", "Night Owl" and "When You Close Your Eyes".
1973---Top Hits
Me and Mrs. Jones - Billy Paul
Clair - Gilbert O'Sullivan
You're So Vain - Carly Simon
She's Got to Be a Saint - Ray Price
1974-A Gallup poll on religious worship showed that fewer Protestants and Roman Catholics were attending weekly services than ten years earlier, but that attendance at Jewish worship services had increased over the same period.
1974- 37 people were injured in a melee outside the Tower Records store in Los Angeles after the crowd discovered that singer Steve Miller was not going to be at a post-concert party at the store. The organizers forgot to invite him. Miller's single and album "The Joker" were riding high on the charts at the time.
1974 - Super Bowl VIII (at Houston): Miami Dolphins 24, Minnesota Vikings 7. The Dolphins win their second straight Super Bowl. Fran Tarkenton and the Vikings are the victims. MVP: Dolphins' RB Larry Csonka; Larry Csonka's 145 yards rushing to claim their second straight championship. . Tickets: $15.00
http://images.nfl.com/history/images/0113.jpg.
1976 - Sarah Caldwell, The Divine Miss Sarah, founder of the highly successful and artistically marvelous Boston Opera Company, the second woman in the history of the New York Philharmonic to conduct its orchestra (1975) became the first woman to conduct an opera at the Metropolitan, Verdi's La Traviata . Devoted to her Boston Opera company and opera in general, she uses off-beat methods to draw customers by using stage innovations which included such things as motorcycles and circus acts. She was born 03-05-24.
http://www2.worldbook.com/features/whm/html/whm068.html
http://www.smithsonianassociates.org/programs/cassettes/caldwell.HTM
1978-Elvis Presley's version of Paul Anka's "My Way" goes gold in five months after the King's death. Earlier, it had become one of Presley's 78 Top Twenty-five hits.
1980 - The Grateful Dead, Beach Boys and Jefferson Starship are the featured acts at a benefit concert for the people of Kampuchea, held at the Oakland Coliseum.
1981---Top Hits
(Just Like) Starting Over - John Lennon
Love on the Rocks - Neil Diamond
Hungry Heart - Bruce Springsteen
I Think I'll Just Stay Here and Drink - Merle Haggard
1982 - Air Florida Flight 90, a Boeing 737, attempted to take off from Washington's National Airport in one of the worst blizzards in history. Ice had built up on the wings of the jetliner as it waited its turn to take off, preventing it from gaining altitude. After crashing into the 14th Street Bridge, the plane fell into the Potomac River. 74 of the 79 people on the aircraft were killed in the accident. Four people on the bridge were killed.
1982 - The worst Louisiana rainstorm in more than 100 years came to an end. More than 18 inches fell at Vinton, LA, during the three day storm. Flooding was widespread, and property damage was estimated at 100 to 200 million dollars. President Reagan visited the state and declared ten parishes in northeastern Lousiana disaster areas
1984 - Wayne Gretzky extended his consecutive scoring streak to 45 games, but the Edmonton Oilers winning streak ended at an unlucky 13 when Gretzky and company lost to the Buffalo Sabres 3-1.
1985-While not a date in American history, Otto Bucher of Switzerland became the oldest golfer to record a hole-in-one when he aced the 12 th hole at a golf course in Spain. Burcher was 99 years old.
1986 - NCAA member schools voted overwhelmingly in convention to adopt Proposition 48, a controversial attempt to raise the academic performance of student-athletes. Prop 48 required incoming freshmen to score 700 or more on the Scholastic Aptitude Test (SAT) or 15 on the American College Testing (ACT) exam or graduate from high school with a 2.0 grade point average in order to be eligible for athletics during freshman year.
1986 - For the first time in about 10 years, "The Wall Street Journal" broke with tradition and printed a real, honest-to-goodness picture on its front page. The story was about artist O. Winston Link and featured one of his works.
1988 - A fast moving cold front ushered arctic cold into the north central and northeastern U.S. Mason City IA reported a wind chill reading of 51 degrees below zero, and Greenville ME reported a wind chill of 63 degrees below zero. Winds along the cold front gusted to 63 mph at Rochester NY, and a thunderstorm along the cold front produced wind gusts to 62 mph at Buffalo NY, along with snow and sleet.
1989 - Half a dozen cities in the northeastern U.S. reported record low temperatures for the date, including Elkins, WV, with a reading of 13 degrees below zero. Watertown NY was the cold spot in the nation with a morning low of 37 degrees below zero
1989---Top Hits
Every Rose Has Its Thorn - Poison
My Prerogative - Bobby Brown
Two Hearts - Phil Collins
Hold Me - K.T. Oslin
1990 - A winter storm in the southwestern U.S. produced more than a twelve inches of snow in the mountains of California and Nevada. In northern California, Huntington Lake was buried under 40 inches of snow, and up to 20 inches was reported in northeastern Nevada. Heavy rain soaked some of the lower elevations of California. Gibraltar Dam CA was drenched with 5.33 inches of rain in two days.
1992 - United States serial killer Jeffrey Dahmer pleaded guilty but insane to the murders of 15 young men and boys. He had kept parts of his victim in his refrigerator, and also claimed to be a cannibal. He was later murdered in by an inmate who said, " God had told me to do this."
1994-- GTE, in the midst of a massive restructuring program designed to "streamline" its operations for the dawning "multimedia age." announced that it was taking a $1.8 billion pretax charge for the fourth quarter of 1993 and, in the process, planned to slash its staff by some 17,000 jobs. GTE chairman Charles R. Lee declared the moves necessary for the company's future, noting that without a "competitive structure" GTE would likely "blow up." However, this logic didn't mollify GTE's primary union, the Communications Workers of America, which derided the lay-offs as "yet another example of a highly profitable company eliminating...the people who helped build the company and created its technology to further enhance the bottom line."
1996-The Medals of Honor were awarded to African-American servicemen for service in World War II by President William Jefferson Clinton at a ceremony in the White House, Washington, DC. None of the 1.7 million African-Americans who served in World War II had received a Medal of Honor despite the many documented cases of bravery that were presented to officials of the armed forces. Of the seven servicemen who received the medal at the ceremony, the only one still alive was Vernon Baker, a 77-year-old retired career Army officer. Medals were awarded posthumously to staff Sergeant Edward A. Carter, J., of Los Angeles, First Lieutenant Charles L. Thomas of Detroit, Private George Watson of Birmingham, AL, First Lieutenant John R. Fox of Boston, Private First Class Willy F. James, Jr., of Kansas City, KS, and Staff Sergeant Ruben Rivers of Tecumseh, OK.
1998 -- Baltimore and Minnesota combine to set an NFL record with three kickoff return touchdowns in the same game, all in the first quarter of the Vikings' 38-28 victory. Corey Harris and Patrick Johnson score for the Ravens while David Palmer turns the trick for Minnesota. Vikings kicker Gary Anderson sets an NFL record when he converts his 34th consecutive field goal.
1999-"The Sopranos" TV Premiere. The thinking viewer's mob drama," The Sopranos" features James Gandolfini as Tony Soprano, who's panic attacks drive him to seek out a psychiatrist ( Lorraine Bracco). The HBO drama revolves around Tony's home and crime lives. TV Guide has named the series one of the greatest TV shows of all time.
http://www.hbo.com/sopranos/
2000 - Microsoft chairman Bill Gates announced that he would be stepping down as Microsoft chief executive and handing over the reins to longtime friend and company president Steve Ballmer. Gates assumed the title of 'chief software architect'.
Superbowl Champions This Date
1974 Miami Dolphins
While he never won a Superbowl, losing in 1985 to the 49ers, Dan Marino just joined as head of football operations and is considered the most prolific passer in NFL history, holding league records with 61,361 yards passing and 420 touchdown passes
http://www.usatoday.com/sports/football/games/2004-01-12-marino_x.htm
--------------------------------------------------------------

Football Poem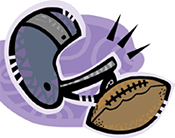 Hooray for USC Coach Lane Kiffin!!!
Fight On for ol' SC
Our men Fight On to victory
Our Alma Mater dear,
looks up to you
Fight On and win
For ol' SC
Fight On to victory
Fight On!
All hail to Alma Mater,
To thy glory we sing;
All hail to Southern California,
Loud let thy praises ring;
Where Western sky
meets Western seas
Our college stands in majesty
Sing our love to Alma Mater,
Hail, all hail to thee.
--------------------------------------------------------------

SuDoku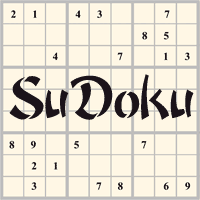 The object is to insert the numbers in the boxes to satisfy only one condition: each row, column and 3x3 box must contain the digits 1 through 9 exactly once. What could be simpler?
http://leasingnews.org/Soduku/soduko-main.htm
--------------------------------------------------------------

Daily Puzzle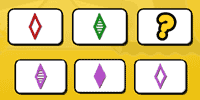 How to play:
http://www.setgame.com/set/puzzle_frame.htm
Refresh for current date:
http://www.setgame.com/set/puzzle_frame.htm
--------------------------------------------------------------


http://www.gasbuddy.com/
http://www.gasbuddy.com/GB_Map_Gas_Prices.aspx
http://www.gasbuddy.com/GB_Mobile_Instructions.aspx
--------------------------------------------------------------

Weather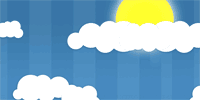 See USA map, click to specific area, no commercials
--------------------------------------------------------------

Traffic Live---
Real Time Traffic Information
You can save up to 20 different routes and check them out with one click,
or type in a new route to learn the traffic live
--------------------------------