Top commission (75%) plus health and retirement benefits. Full back office, large book funding sources meeting all your clients requirements. Robert Piot: 714-573-9804 or e-mail rpiot@socalleasing.com


Friday, January 19, 2007
Headlines---
Classified ads---Operation
PECC Survives as CoActiv Capital Partners
Huntington Bancshares Q4 Net Income Declines
Leasing Industry Attorneys—up-dated
----Barry Marks/Ken Weinberg
How does that thumb in your eye feel?
-"FIN 48 Applies to You" by Shawn Halladay
US Senate Backs $8 BB Small-Biz Tax Package
Leasing PR firms Merge
Zyats appointed VP ELFA "communication"
Leasing Assoc. Conference 2007 Up-Date
Classified Ads—Help Wanted
Cartoon---Buy a Dog
Dash's Riverine Unit Shipping Out
Banner Advertising cost Leasing News
SunBridge Capital grows 90% in 2006
Wojciechowski new boss at Microbilt
CIT Reports Record Fourth Quarter Results
CIT Canada Broadens Middle Market
Mortgage rates creep back up
News Briefs---
You May have Missed---
Sports Briefs---
"Gimme that Wine"
Calendar Events
Snapple Real Facts
Today's Top Event in History
This Day in American History
American Football Poem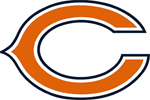 Go Bears!!!
######## surrounding the article denotes it is a "press release"
-------------------------------------------------------------------------------

Classified ads---Operation

From Shari Lipski: Tisa (drinking a beer), a four year old Belgian Malinois import from France. *
Orange County, CA
Operations/Credit Manager with 15 Years Experience, Middle & Large Ticket, initiated policies for Patriot Act and Sarbanes Oxley, Team Motivator.
E-mail: equiplender@aol.com
East Windsor, NJ
Skilled Manager in credit, collections, training, documentation, policy and procedure, lease and finance operations. Get results and keep the customer coming back.
Email: rgmorrill@comcast.net
Resume
New York, NY
10+ years in equipment leasing/secured lending. Skilled in management & training, documentation, policy and procedure development & implementation, portfolio reporting. Strong work ethic.
Email: dln1031@nyc.rr.com
Wayne, NJ
20+ heavily experienced collection/recovery VP looking to improve someone's bottom line. Proven, verifiable track record. Knowledge of all types of portfolio. Will relocate
Email: cmate@nac.net
For a full listing of all "job wanted" ads, please go to:
http://64.125.68.91/AL/LeasingNews/JobPostings.htm
* From Shari Lipski: Tisa (drinking a beer) is a four year old Belgian Malinois import from France. She is currently competing for a spot on the 2007 Illinois team for the AKC Agility Nationals Competition.

"I've been training German Shepherds and Belgian Malinois for over 10 years. My husband, Philip Behun, is a professional dog trainer and specializes in aggressive and behavior issues. He professionally competes in the sports of Schutzhund, Belgian Ring and French Ring which sport wise is the equivalent of police dog training. In 2005, he was one of five that represented the U.S. in Germany at the FMBB IPO World Competition.
"In 2006 we purchased a kennel for public boarding and breeding. We own 8 Belgian Malinois, 2 Shepherds, and have 13 five week old Belgian Malinois puppies. Our business is www.oakspringkennels.com. We have a gorgeous rolling 40 acre property. During the summer dogs can enjoy a swim after training in the lake. The facility has indoor and outdoor training areas for obedience, agility, ring, Schutzhund, and dog club event rental. We have 2 acres of alfalfa and 16 acres of corn fields that we use to teach the dogs to track.

"Not much but we hope to grow one day!"
Shari
SLipski@ecsfinancial.com
(Please send us a picture of your dog and Leasing News will print it.
--------------------------------------------------------------

PECC Survives as CoActiv Capital Partners
by Christopher Menkin
Readers have been sending e-mails to Leasing News that they think Partners Equity Capital Corporation (PECC) is being sold. This has been rumored for some time. Marc Donahue, Senior Vice-President of Marketing, has been denying this.
November 27, 2002 , "Donald P. Campbell and Steve A. Grosso, both former leaders at De Lage Landen Financial Services, Inc., Tokai Financial Services, Inc., Fidelity Bank N.A., and ITT Industrial Credit, announced the formation of Partners Equity Capital Company, LLC (PECC). In February,2002, Marc Donahue is listed as the communication officer for De Lage Landen Financial Services...
"In related news, the company also announced the appointments of Martin F. Babicki, executive vice president of operations and Matthew A. Swift, vice president/controller. Babicki is a twenty-four year veteran of the industry with experience in all facets of the business. Most recently Babicki was employed with De Lage Landen. He has also held positions with Tokai Financial Services, First Fidelity and ITT Industrial Credit."
May 16, 2003 the company announced moving to "its new home today in Horsham, PA, located only thirty minutes form center city Philadelphia. " 'The new business center, managed by Brandywine Trust, is exactly what PECC has been looking for,' said Marty Babicki, Executive Vice President of Risk and Operations. The state of the art facility that Partners Equity Capital Company now occupies encompasses ten thousand square feet and is more than capable of handling the company's rapid expansion..."
"PECC provides private-label, sales-aid finance programs for equipment manufacturers, distributors, and U.S. commercial banks. With vertical markets in Office Technology, Healthcare, and Banks/Financial Institutions, PECC helps our vendor partners close more sales through the use of our customized financing programs."
In June, 2005, Martin Babicki, Executive Vice President Risk/Operations NorVergence "Equipment Rental Agreement" deposition reveals there were about 636 leases (p. 51), 482 of which were not paying (p. 52) and 393 were in suit (p. 52) as of Jan. 6, 2005.

Martin Babicki
Copy of Deposition: http://www.leasingnews.org/items/Babicki_depo_%20in_Florida.doc
A month earlier Chairman/CEO Don Campbell told Leasing News a new bank line coming in June. On July 12, 2005, PECC announced a strategic venture with Harleysville National Bank (HNB) that includes an expansion of their lease offerings to business and commercial customers, the acquisition of a majority of HNB's existing lease portfolio, and servicing of the remaining portfolio. In the fall of 2005, announcements of new private label programs were made.

Don Campbell
PECC claims they were a victim along with 43 other leasing companies in the NorVergence scandal.
It appears Kropschot Financial Services initiated the asset purchase agreement with Partners Equity Capital Corporation, "serving as exclusive financial advisor to Marubeni America Corporation (MAC.)"
In a press release late Thursday, former PECC senior vice-president
marketing, and now speaking in behalf of MAC, Marc Donahue said it had launched a new subsidiary, CoActiv Capital Partners LLC ("CoActiv"), located in Horsham, Pennsylvania.
MAC is reported to be the largest overseas subsidiary of Marubeni Corporation of Japan, headquartered in New York City, with 7 other U.S. locations and 37 subsidiary and affiliated companies and access a network of over 120 Marubeni Group offices and 555 associated companies worldwide.
Marubeni America Corporation is located at 450 Lexington Avenue, New York, NY 10017. CoActiv Capital Partners' headquarters is located at 655 Business Center Drive in Horsham, Pennsylvania, the old address of PECC.
PECC reportedly has some good private label programs with major vendors and banks. The trend as reported last year is toward a growing captive lessor marketplace, and this thrust by CoAtiv Capital Partners is an excellent example, as they are on the leading edge to provide nationwide service to major distributors and manufacturers, as well as regional banks who recognize this product.
The news release from Marc Donahue states:
"CoActiv Capital Partners will initially focus on providing private-label, vendor-oriented lease financing programs as PECC was attempting to do.
"CoActiv Capital Partners will begin operations with existing program partners already in place as a result of the acquisition of many of the assets of Partners Equity Capital Company ("PECC"), which had been a rapidly growing specialty commercial finance organization headquartered in Pennsylvania.
"Marubeni selected the CoActiv name to reflect their approach of working together with our manufacturer and bank partners, building a synergistic go-to-market strategy that yields lasting relationships. The company expects CoActiv Capital Partners to enable the Marubeni Group to add an additional dimension to the services it now delivers to existing customers and prospects in North America, eventually internationally."
"'Becoming part of the Marubeni organization promises both short- and long-term benefits to our program partners," said Don Campbell, Chief Executive Officer of the newly formed CoActiv Capital Partners. 'Marubeni's financial strength and security provides a strong foundation for our commitment to program longevity, and greater access to capital allows for sustained growth and competitive pricing."
"'We've met with our existing program partners and they have all embraced the Marubeni acquisition, without exception,' said Steve Grosso, Chief Operating Officer of CoActiv Capital Partners, 'But what impresses me most about the MAC acquisition is the fact that there is immediate synergy with the vast resources and network of Marubeni affiliates to grow our existing relationships and expand into other business segments."
"Marubeni sees the launch of CoActiv Capital Partners as the beginning of a long-term strategy to position itself as a preeminent leading player in the North American financial services sector and makes a strong commitment to the long-lasting relationships with program partners within healthcare, technology and bank outsourcing -- fulfilling its desire for future expansion into new segments and markets.
Contact:
For more information, contact:
Marc Donahue
267 960 4043
Bruce Kropschot
Kropschot Financial Services
70 Beachside Drive, #101
Vero Beach, FL 32963
(772) 228-9808
bkropschot@kropschot.com
--------------------------------------------------------------

Huntington Bancshares Q4 Net Income Declines


For the fourth quarter, Huntington Bank, Columbus, Ohio, net income declined to $87.7 million or $0.37 per share from $100.6 million or $0.44 per share in the prior-year quarter.

President, Chairman and Chief Executive Officer
Thomas E. Hoaglin
Commenting on the results, Thomas Hoaglin, chairman, president, and chief executive officer, Huntington Bancshares said, "Underlying fourth quarter performance was generally in line with our expectations. By utilizing a portion of the excess capital remaining from the third quarter's reduction of federal income taxes, we completed our balance sheet restructuring and made a sizable contribution to the Huntington Foundation. While completing the balance sheet restructuring negatively impacted reported fourth quarter results, it had the desired result of contributing to the 6 basis point increase in our net interest margin, and positions our margin for better performance as we head into 2007."
Looking ahead to fiscal year 2007, the company forecast earnings in the range of $1.87-$1.92 per share, inclusive of an estimated $0.01 per share accretion impact from the Sky Financial Group merger. Street expectations of earnings for the year are $1.87 per share.
Other highlights
The company initiated a review of its investment securities portfolio subsequent to the end of the third quarter, with an objective to reposition the portfolio to optimize performance. The repositioning resulted in sale of securities and investments into securities expected to improve the predictability of cash flows and reduce risk. The company said that it identified a total of $2.1 billion of securities, including U.S. Treasury and Agency securities, for sale. These securities had total unrealized losses of $57.5 million, which was recognized in the third-quarter results.
Last month, the company said that it agreed to buy Sky Financial Group Inc in a stock and cash deal worth $3.6 billion that would enable it to consolidate its base in the U.S. Midwest, and gain access into new markets including Western Pennsylvania and Pittsburgh. The company said that it expects the deal to be immediately accretive to its 2007 earnings, excluding one-time charges and is expected to result in about $115 million in annual cost savings.
Earlier, the company revealed that it reached into a definite deal to buy Unified Fund Services, an Indianapolis-based provider of fund accounting, administration, distribution and transfer agent services to mutual funds. Unified would operate as a wholly owned subsidiary of Huntington. Terms of the transaction were not disclosed.
Full press release at:
http://www.investquest.com/iq/h/hban/ne/finnews/hban46.htm
--------------------------------------------------------------

Leasing Industry Attorneys—up-dated
----Barry Marks/Ken Weinberg
Birmingham, Alabama
The lawyers of Marks & Weinberg, P.C. have over 30 years experience in dealing with virtually every type of equipment financing and are recognized throughout the industry for prompt, practical solutions and exemplary service. They offer cost-conscious, effective lease enforcement and good counsel.
Email: Barry@leaselawyer.com
Website: www.leaselawyers.com
http://64.125.68.91/AL/LeasingNews/JobPostingsAttorney.htm

Barry S. Marks, Esq.,CLP

Kenneth P. Weinberg, Esq.
--------------------------------------------------------------

FIN 48 Applies to You
(How does that thumb in your eye feel?)
by Shawn Halladay
www.leasingnotes.com
For those of you struggling with how to implement FASB Interpretation No. 48, Accounting for Uncertainty in Income Taxes (FIN 48), in time for this year's audit – keep struggling. Any help (or hope) that you thought might be on its way in the form of a postponement in the implementation of FIN 48 is not coming.
On Wednesday, the FASB rejected any implementation delay, in spite of receiving close to 400 unsolicited letters requesting a one-year postponement in its December 15, 2006 effective date. (For those of you who don't write to the FASB on a regular basis, for the FASB to get this many letters is absolutely astounding, solicited or not. As I think back, I don't believe they got that many solicited responses during the original FAS 13 comment period.)

So, tell me – how does that thumb in your eye feel?
Under FIN 48, a company must determine whether it is more likely than not that any tax positions it takes will be sustained upon examination by the IRS. Once it has determined that the more likely than not standard is met, the company must measure the tax position to determine the amount of the benefit to be recognized in its financial statements using some crazy probability method.
Now, if you are thinking "Oh, this doesn't apply to me," think again. When you do a tax deal, you are taking the position that you will receive the tax benefits and, under FIN 48, any tax position that you take must be evaluated. Are you setting residuals at less than the 20% requirement of Rev. Proc. 2001-28? Maybe your tax position isn't as strong as you think. FIN 48 requires you to assess, measure, and, under Sarbanes-Oxley, address the internal controls related to, this position, irrespective of where you come down on the issue.

So, why was the delay rejected, given the FASB's past history of acceding to such requests? Certainly, the SEC pressure behind the pronouncement had an affect. The FASB's new committee of investor advisors, the Investors Technical Advisory Committee (ITAC), also came out strongly against any delay. ITACs position is understandable, particularly since they don't have to do any of the work to comply, and certainly don't have to struggle with the principles-based rules that no one can seem to figure out how to apply on a consistent basis.

How does that thumb in your eye feel?
www.leasingnotes.com
Shawn D. Halladay
Managing Principal
124 South 400 East Suite 310
Salt Lake City, UT 84111-2135
Phone: (801) 322-4499
Fax: (801) 322-5454
E-mail: shalladay@thealtagroup.com
http://www.thealtagroup.com/bios-halladay.php
http://www.thealtagroup.com/pdd/course_catalog.php
--------------------------------------------------------------

US Senate Panel Backs $8 Billion Small-Business Tax Package
ELFA Enews Daily
Dow Jones Newswires (01/17/07) ; Wells, Rob
An $8 billion small business tax package approved by the Senate Finance Committee Wednesday would crack down on sale-in, lease-out transactions (SILO) for foreign property.
Under the Small Business and Work Opportunity Act of 2007, SILO tax shelters would be restricted to avoid "future losses on foreign tax-exempt use property for leases entered into on or before March 12, 2004." This measure is expected to raise approximately $4.1 billion over 10 years.
The bill also cracks down on corporate inversions, a practice that gives tax relief to U.S. companies that incorporate in overseas tax havens. A 2004 bill moved to cap corporate inversion transactions after March 4, 2003, but the Senate bill would push the effective date back to March 20, 2002.
About $1.2 billion would be raised by this measure over 10 years.
The measure would also amend the tax treatment of contingent payment convertible debt instruments and exempts civil regulatory fines, penalties, and punitive damages from being tax deductible.
--------------------------------------------------------------

Leasing PR firms Merge

Susan Carol Associates Public Relations, Inc., based in Fredericksburg, and The Pomerantz Agency, of Annapolis, Maryland, announced they have formed a strategic alliance.
Susan Carol Associates has specialized in public relations since 1989, and over the years has been expanding a team of writers, designers, media experts and branding professionals to serve expansion-stage companies, including some based in the United Kingdom and Canada. Clients of note have included GE Information Services, Inc. Magazine, the Equipment Leasing and Finance Association, the Equipment Leasing and Finance Foundation, the Aluminum Association and Krispy Kreme. Today the firm has many clients in the $500 billion global equipment leasing and finance industry.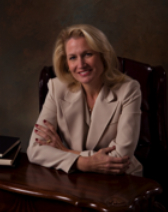 Susan Carol
"We share the same professional values and dedication to demonstrating results for our clients," said Ms. Carol, adding, "I am most excited about the wealth of talent within Pomerantz, especially in the areas of channel marketing, new media and advertising."
Kathy Floam, president and creative director of Pomerantz, describes her agency as a strategic marketing and design firm dedicated to helping its clients expand brand awareness, and improve sales leads, web hits, attendance at events, and market share. Since 1996 Pomerantz has been providing marketing strategy, brand development, campaign development, event planning, web and e-marketing services to a wide array of clients.
"Today, many of our clients need the efficiency of a one-stop solution that comprehensively and consistently protects and illuminates their brands," says Ms. Floam. Pomerantz clients of note include the U.S. Department of Education, Annapolis and Anne Arundel County Conference and Visitors Bureau, EMC Corporation and Avnet Technology Solutions.
Both firms specialize in technology and healthcare, and are located in growing communities rich with businesses serving tourism, the federal government and education.
Susan Carol, APR, is a graduate of Pennsylvania State University School of Journalism and previously worked for the U.S. Army Corp. of Engineers, U.S. Telephone Association, Equipment Leasing Association and MCI. She is accredited by the Public Relations Society of America, and she is active in the National Association of Women Business Owners, the Fredericksburg Public Relations Society, Fredericksburg Chamber of Commerce and the national Equipment Leasing Association, as a service provider.
Ms. Floam is a graduate of the University of Maryland's School of Journalism and has a degree in advertising. She was employed previously by Taylor, Michaels and Grey Advertising in Washington, D.C. and MainStreet Advertising in Annapolis Maryland.
She is a member of The Ad Club of Metropolitan Washington and is active in the Technology Council of Maryland and Anne Arundel Technology Council.
For more information contact Susan Carol, APR, www.scapr.com.
--------------------------------------------------------------

Zyats appointed VP ELFA "communication"
Diane Helyne Zyats joins the Equipment Leasing and Finance Association (ELFA) as vice-president, communications. Donald Ethier, CAE, vice-president is given more energy in membership and marketing for the association.
"Diane comes to ELFA most recently from Pillsbury Winthrop Shaw Pittman LLP. She is a highly skilled and credible communications expert, especially involving the financial services world(s). ELFA is fortunate to have such a seasoned pro help spotlight and communicate the industry's every-growing profile."
Suzanne E. Henry
On Behalf of the Equipment Leasing and Finance Association
(www.ELFAOnline.com and www.ChooseLeasing.org)
Four Leaf Public Relations LLC
Suzanne@FourLeafPR.com
A more formal announcement will be made soon.
Diane Helyne Zyats
Vice President / Communications
Equipment Leasing and Finance Association
4301 N. Fairfax Drive, Suite 550
Arlington, VA 22203
Phone 703.516.8391 Fax 703.527.2649
dzyats@elfaonline.org
http://www.elafonline.com/
--------------------------------------------------------------

Leasing Association Conference 2007
UAEL Spring Leadership Conference
Betty Kerhoulas & Doug Houlahan—Conference Co-Chairs
The Westin Casuarina Hotel & Spa, Las Vegas, NV
April 12 –15, 2007
Saturday Night Event
The Beatles™ LOVE™ by Cirque du Soleil®
Available to the first 150 registered attendees & registered guests staying at the conference hotel (The Westin Casuarina Hotel & Spa).
LOVE brings the magic of Cirque du Soleil together with the spirit and passion of The Beatles to create an intimate and powerful entertainment experience.
Hotel Registration

The room block is filling rapidly!
Make your hotel reservations at

(702) 836-5900
Hotel Website
(Mention the UAEL Conference )
Conference Registration
Sign up at the UAEL Conference Registration section of the website or call
the UAEL office at 760-564-2227 or email at info@uael.org .
To opt out of UAEL promotional emails please reply back to this email address info@uael.org
UAEL
78120 Calle Estado #201
La Quinta, CA 92253
----------------------------------------------------------
April 15-17

Equipment Leasing and Finance Association
Four Seasons Las Colinas Resort & Club
Dallas, TX
Large Ticket/Bank Leasing Conference
(newly combined conference)
---------------------------------------------------------
April 18-19

Equipment Leasing and Finance Association
Fairmont Hotel, Chicago, IL
National Funding Exhibition
-----------------------------------------------------------
April 22-24

Equipment Leasing and Finance Association
Hyatt Regency Grand Cypress
Orlando, FL
Captive and Vendor Finance Conference
-----------------------------------------------------------
May 6-9

Eastern Association of Equipment Lessors
Seaview Resort & Spa
Marriott Resort
Galloway, New Jersey
The EAEL 2007 Conference Chaired by Paul Meyer
------------------------------------------------------------
Broker 101: The Foundation
Hotel Information
Gaylord Opryland Resort & Convention Center
2800 Opryland Drive
Nashville , TN 37214

To make hotel reservations at the Gaylord Opryland Hotel
call 1-615-883-2211 and reference the NAELB Group Code - XELB7 .

You may also book your reservations online by clicking the link below. Enter the Online NAELB Group Code - ELB . The group rate is $165 per night for a traditional view room.

The deadline for reserving sleeping rooms is March 22, 2006.
Click Here To Make Your Hotel Reservations Online
Airline Information
Northwest Airlines is offering a 5 - 12 % discount on their fares for air travel to and from the conference.

You or your travel agent may call Northwest Airlines at 1-800-328-1111 and reference the WorldFile code, NYUYD .

You may also visit Northwest's website at www.nwa.com. Under the Flights tab at the bottom, click on NWA Discount Travel E-Cert Redemption.

Login as a guest. Complete the flight search section and navigate to the bottom where you will see "Click here if you have a Northwest meeting agreement WorldFile number." Enter the WorldFile code, NYUYD and complete your transaction.

Travel agents should visit www.worldagentdirect.com.
Details
Foun-da-tion: The basis on which a thing stands, is founded, or is supported.
The word is simple enough to understand but do we have a clear concept of just how important a good foundation is to building things that will survive over time?

Your business can have a lot in common with either of the structures above depending on the foundation that you build it upon. With a solid foundation, you can build a business that will survive the test of time and concentrate on adding the next success to your portfolio.

Take the first step by attending the

"Broker 101: Foundations" class
Thursday, May 17, 2007
1:00 p.m. to 5:00 p.m.
Gaylord Opryland Hotel & Resort
Nashville , TN

Registration information for Broker 101 and
the 2007 NAELB Annual Conference will be available soon!
10 th Annual NAELB Golf Tournament information:
http://www.leasingnews.org/Pages/NAELB_Annual_Conference.htm
-------------------------------------------------------------
October 4-7

United Association of Equipment Leasing
Fall Annual Conference
-------------------------------------------------------------
October 28-30

Equipment Leasing and Finance Association
Walt Disney World Dolphin Resort
Orlando, Florida
46th Annual Convention
--------------------------------------------------------------

Classified Ads---Help Wanted
Account Manager

North Shore Leasing & Funding Corp.
"FOR ALL OF YOUR FUNDING NEEDS"
Nationwide Account Manager
2 yrs. exp., self-motivated, team oriented, college degree preferred. We approve A to D credits, no equipment restrictions. Resume, salary history, requirements by fax: 631-231-3773 or Steve Kelly at steve@nslf.com
North Shore Leasing & Funding Inc. (NSL&F Inc.) established in 1993, is a national small-ticket equipment leasing company located in Hauppauge, NY.

Sales Professionals


Top commission (75%) plus health and retirement benefits. Full back office, large book funding sources meeting all your clients requirements. Robert Piot: 714-573-9804 or e-mail rpiot@socalleasing.com


---------------------------------------------------------------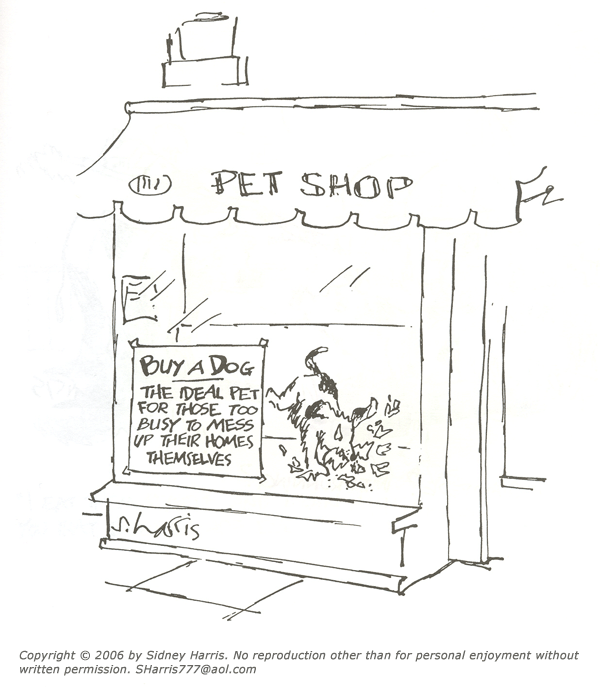 ---------------------------------------------------------------

Dash's Riverine Unit Shipping Out

Dash's graduation from Great Lakes US Naval Academy, Illinois (2000)

August 25, 2004 ABOT oil platform Arabian Gulf, USS Treble
(Dash, first row kneeling, second from the left, crew who boarding small craft for inspection, note women are active in such operations)
The escalation has been on television and the other media about the U.S. Navy increasing their presence in the middle east. In fact, the news articles show they have been training new recruits and making other personnel changes for over a year. Pictures recently sent to me by my son Dashiell about his Riverene unit can now be printed in Leasing News, as the local newspapers and Navy Times have written about it.
There are other pictures of the entire unit, but for security sake they are not being printed. This is his third tour of duty, but the first as a Riverene unit. Before he was stationed on the USS Treble and one of things he volunteered was to inspect small craft in harbor. He did this off the coast of South America, where he was the first down the stairs to check out small craft for smuggling, arms, or suspected pirates. He is a top electrician (journeyman, junior college degree-paid by the US Navy,) but also second class diver, and light weapons expert, including .50-caliber guns—was swimming five miles a day, but the US Navy had no where on the base to swim, and the local hospital said "no more" in their swimming pool—but that is another story..
Dash is a petty officer, waiting for his next test to take (by time served) and while a lieutenant is in charge of the craft, he takes care of the crew. He says they are mostly 18 and 19 years old, and will get their "sea boots" and "land boots" on the land and waters of Kuwait and Iraq. He says they are "ready, willing, and able." His number one job, he told me, was to keep them out of Harm's Way.
We talk on the telephone often, plus by e-mail.
Here is an article he sent me about the Riverne units:
http://leasingnews.org/PDF/Navy_Shift.pdf
---------------------------------------------------------------

You can't beat this low "lease rate, " plus reach more of the audience you are seeking with our banner ad, rotated in the headlines, too.
$300.00

6.5W X 1.5 H

468W X 108H

21 days

$14.29

$500.00

6.5W X 2.5 H

468W X 180H

21 days

$23.81

$750.00

6.5W X 4" H

468W X 288H

21 days

$35.71
Six month and one year contracts available with a discount.
Web site links or links to additional information are free.
Ad copy may be up-dated or changed at any time during the time period.
No charge for artwork or design.
The ads are rotated in the headline section on a chronological basis. Advertisers on the average get this place four times at no charge (this depends on the number of banner ads running.)
--------------------------------------------------------------
### Press Release ###########################

SunBridge Capital grows new commercial finance originations by 90% in 2006
Mission, Kan. - The commercial finance industry is dominated by a few large banks and financiers, such as Wells Fargo, US Bancorp and GE Commercial Finance. But at least one independent, SunBridge Capital, is redrawing the path for small companies to find aggressive growth in spite of competition from behemoths by incorporating analytics, technology and creative marketing.
SunBridge Capital's new financing originations increased from $92.6 million in 2005 to $175.6 million in 2006. The 90% increase continues the overall trend started in 1997.

Adrian Weber, President-CEO, SunBridge Capital
"To differentiate, compete and realize profitability, we knew we had to break the mold. This allowed us to scrap traditional thinking and build a business which, by serving the marketplace through innovation and service, would drive success," said Adrian Weber, President and Chief Executive Officer of SunBridge Capital.
One of the first moves made by SunBridge Capital was to define the market niche in which they would compete. The owners' backgrounds in commercial truck manufacturing pointed the company toward leasing commercial trucks, trailers and heavy equipment.
"The commercial equipment financing industry is filled with 'A Credit' lenders and 'high-risk, cross-collateralizing' lenders. This saturation at the polarities of the credit spectrum left a large, underserved segment in the middle, as well as very few lenders who serve a wide spectrum of credits," said Weber. "By focusing our attention on ways to effectively finance the widest spectrum of credits, we mitigated the competition from the industry giants and well-entrenched smaller players."
In order to make consistent, fast and profitable credit decisions as well as differentiate itself, SunBridge Capital built a proprietary credit model based on five years of empirical data. The outcome was fast service and a predictably performing portfolio. It took over two years to complete the credit model, but the wait was well worth it. Within months, the new transactions were showing the anticipated predictability and the benefits of speed and ease were delivered to the marketplace.
"By early 2005, we were financing commercial assets familiar to us and armed with a very accurate credit model. The results were we could make smart credit decisions, optimize pricing and easily remarket equipment in the event of a default," said Weber.
The benefits of their now very unique product demanded a total rethinking of SunBridge Capital's marketing strategy. The SunBridge Capital marketing team realized it was time for another set of zigs and zags in company strategy. The new credit model changed the nature of their product, so they changed their marketing. SunBridge Capital partnered with hundreds of independent product representatives – equipment finance brokers – who were accustomed to learning lenders' credit and asset appetites. The credit model was perceived as a great benefit to the product representatives due to its speed, broad range of risk tolerance and the brevity of information needed for a credit decision. SunBridge Capital now reached customers by marketing through an indirect sales channel.
"It was a classic win-win. We were making better credit decisions with less effort and the broker channel recognized a competitive product to offer to their customers," said Weber. "Our secret to success has always been finding ways to differentiate ourselves, instead of struggling to be a little bit better at what everyone else does. The credit model, our technological innovation, execution by our outstanding employees and support from the broker channel created open space for our company to run in."
Those companies offering capital availability to SunBridge Capital, such as commercial paper facilities, traditional banks and alternative investors, welcomed the very predictable portfolio performance, said Weber. In return, many lenders increased the capital availability extended since the time the credit model was instituted.
Technology has been another source of differentiation for SunBridge Capital in a highly commoditized market. Support levels delivered through technology tools add value to the critical channel relationships. Internal and external tools allow SunBridge Capital to provide speed and convenience while generating the data to be an analytics-driven company.
A catalyst to the success of the company's growth is the ease in today's technology environment of in-house development of robust systems. Nearly all of the internal and external systems are developed internally and integrate with third-party data providers.
"Strong vision, smart marketing and today's technology options and above all execution, signal the rise in opportunity for small companies to compete in almost any industry," said Weber. "I am frequently asked, 'What is the secret to the success of SunBridge Capital?'. My response is always, 'unless you can offer the best product for the market you target, it's time to change both.' We are extremely fortunate to have the support from our broker network, capital market partners and of course our dedicated, diligent and customer-oriented employees."
SunBridge Capital corporate information and performance at-a-glance
Company founded:
Ownership:
Location:
Employees:
Corporate Web site:

1997
Private
6300 Nall Avenue, Mission, Kansas, 66202
78 as of 12/31/2006
www.SunBridgeCapital.com
2005 Finance Originations: $92.6 million
2006 Finance Originations: $175.6 million
Current Finance Portfolio: $309 million as of 12/31/06
Association memberships:
Equipment Leasing and Finance Association
National Association of Equipment Leasing Brokers
United Association of Equipment Leasing
Eastern Association of Equipment Leassors
Recognitions:
Among "25 Fastest Growing Companies" – Kansas City Business Journal, 2006
Among "100 Fastest Growing Companies" – Ingram's, 2006
Available for interviews and further comment:
Adrian Weber, Owner, Chief Executive Officer
Bob Mapes, Chief Financial Officer
Chris Gregory, Director of Business Development
Please direct requests for further comment and interviews to Chris Gregory, 913.279.3219
###
### Press Release ###########################

MicroBilt Corporation Names Wojciechowski as New Chairman, CEO and President
KENNESAW, GA – – MicroBilt announced the appointment of Walter Wojciechowski to the role of Chairman, CEO and President. The appointment is the result of MicroBilt's on-going succession planning process and is effective immediately.
Wojciechowski comes to MicroBilt after serving as Senior Vice President of the CBA Information Solutions division of First Advantage Corporation/Experian North America (NASDAQ: FADV), (London Stock Exchange: EXPN), where he managed the day-to-day operations of this business unit as well as the Eastern region sales and customer relations for First American Credco. Previously, Wojciechowski held CEO, COO and CFO positions at CBA Information Services and spearheaded the strategic sale of the company to Experian North America. Wojciechowski is admired and respected throughout the industry and has served on the board of directors of the CDIA (Consumer Data Industry Association).
In addition to his role in overseeing MicroBilt operations, Wojciechowski will be responsible for planning MicroBilt's overall strategic direction, executing complementary acquisitions and structuring key industry alliances to accelerate MicroBilt's market expansion.
Commenting on the transition to MicroBilt, Walter Wojciechowski said "I view this as an exciting opportunity to join a firm with expanding market share and tremendous momentum. Throughout my career, I have participated in building high growth, innovative organizations and I look forward to vigorously contributing to MicroBilt's continued growth. MicroBilt's basic culture of integrity, customer focus, quality and dynamic action represents principles I already embrace, and make this position a natural fit."
"Wojciechowski's vast experience in the credit information industry brings valuable insight to MicroBilt as the company positions itself for future success and continued expansion in the industry," states Michael Garretson, Senior Vice President of MicroBilt.
About MicroBilt
MicroBilt is the industry leader in risk management information, providing credit bureau data access and retrieval, providing credit, collection and data sources. MicroBilt is certified through and provides interfaces with the three consumer bureaus, Equifax (NYSE: EFX), Experian (London Stock Exchange: EXPN) and Trans Union and the two commercial bureaus, D&B and Experian Business as well as eFunds Corporation (NYSE: EFD) and ChoicePoint (NYSE: CPS). This data access is available via the Internet at www.CreditCommander.com, a system's integration tool kit, dedicated terminals and dial-up software. MicroBilt also enables web sites to enhance their content offerings by delivering a CreditCommander.com private label site to their established online communities. For more information, please contact MicroBilt Corporation, 1640 Airport Road, Suite 115, Kennesaw, GA, 30144 or www.MicroBilt.com. Telephone: 1-800-884-4747.

[headlines]
### Press Release ###########################

(CIT Group Inc., the largest non-bank commercial finance company in the U.S., said fourth-quarter earnings rose 4.3 percent on increased lending to businesses. Company expands to Europe/Germany.
Exclusive interview with Thomas B. Hallman, CIT Group Vice Chairman, Specialty Finance, next week. editor)
CIT Reports Record Fourth Quarter Results
Increases 2007 EPS Guidance Results Reflect Strong Earnings, Revenue and
Origination Growth
Financial Highlights
- EPS of $1.28, up from $1.21 for the 2005 quarter
- EPS up 16% from the 2005 quarter excluding noteworthy items
- Record new business volume of $11.6 billion, up 20%
- Solid revenue growth, up 16% excluding noteworthy items
NEW YORK / -- CIT Group Inc. (NYSE: CIT),
reported on Wednesday, January 17, diluted earnings per share (EPS) of $1.28 for the quarter, up from $1.21 for the 2005 quarter. Net income available to common shareholders was $259.3 million and $248.3 million for the current and prior year quarters. For 2006, diluted earnings per share was $5.00 ($1,015.8 million), compared to $4.44 ($936.4 million) last year.
The current quarter included two noteworthy items: tax expense was reduced by $7.6 million, primarily due to a deferred tax liability release related to relocating and funding of aircraft assets to lower tax
jurisdictions ($0.04 diluted EPS increase); and an after-tax charge of $2.8 million related to concluding our exit of a New York City office building ($0.01 diluted EPS decrease). The prior year quarter benefited from $24.3 million ($0.12 diluted EPS increase) in noteworthy items, which are detailed in the attached Non-GAAP tables on page 16.
Excluding noteworthy items, for the year diluted EPS of $4.80 ($974.6 million net income available to common shareholders) improved 15% from $4.18 ($882.2 million) in 2005. On this basis, return on average common equity was 14.3% up from 14.2% in 2005.

Jeffrey M. Peek, CIT Chairman/CEO
(Formerly Merrill-Lynch champ)
"Our fourth quarter results mark our fifteenth consecutive quarter of increased earnings per share and concludes a terrific year for CIT," said Jeffrey M. Peek, Chairman and Chief Executive Officer of CIT. "In 2006, we focused on creating a growth engine through the build-out of our sales force and leveraging our origination platforms, which resulted in a more than 30% increase in volume. We continue to execute on our strategy to enhance our asset management capabilities and optimize our capital position.
"We have strong momentum across our businesses and our financial results reflect this strength. Full year EPS growth, excluding the impact of stock options expense, was 17%; revenue growth remained strong increasing 15% and our non-spread revenue increased 22%. As a result of this success, we are increasing our 2007 EPS guidance to $5.40 - $5.50, reaffirming our 15% return on common equity target and increasing our dividend by 25%."
Full Press Release here:
http://www.prnewswire.com/cgi-bin/micro_stories.pl?ACCT=
683178&TICK=CIT&STORY=/www/story/01-17-2007/000450
7347&EDATE=Jan+17,+2007
### Press Release ###########################

CIT Canada Broadens Middle Market Corporate Financing Capabilities
Acquires CCFL Mezzanine Partners - Retains GP Rights and Senior Management Team
TORONTO, -- CIT Canada, a division of CIT Group Inc. (NYSE: CIT) a leading global provider of commercial and consumer finance solutions, announced that it has broadened its middle market financing capabilities following the acquisition of CCFL Mezzanine Partners (CCFLMP) and its senior management team. Under the terms, CIT Canada has retained the general partnership rights to the two existing mezzanine funds managed by CCFLMP.
In addition, Richard Kinlough, former President of CCFLMP, has joined CIT Canada as Managing Director and Group Head of CIT Corporate Finance, Canada. This newly formed group, which will incorporate CIT Canada's existing Sponsor Finance, Leveraged Finance and a portion of its large ticket Equipment Finance group, will also oversee the newly acquired mezzanine funds. Kinlough will report to J. Daryl MacLellan, President of CIT Canada.
"This transaction and internal realignment is consistent with our growth strategy and will expand our corporate financing capabilities throughout the Canadian middle market," said J. Daryl MacLellan, President of CIT Canada. "This transaction will enable us to offer our clients a suite of financing products through a single point of contact in a much more efficient manner. I'm also pleased to welcome Richard and his team as their management and leadership capabilities will further strengthen the bench of our corporate financing team."
About CIT Canada
CIT Canada, a leading commercial and consumer finance company, provides clients with financing, leasing products and advisory services. For more than 20 years, CIT has served clients across all major industries throughout Canada. CIT offers industry-leading solutions through its key business units: Corporate Finance, Equipment Finance, Vendor Finance, Energy and Infrastructure Finance and Healthcare Finance. The company employs approximately 700 people and has its principal offices in Toronto and Burlington with regional offices throughout the country. CIT Canada is a unit of Fortune 500 parent, CIT Group Inc. (NYSE: CIT), a global financial services company with more than $74 billion in managed assets and 7,300 employees worldwide. http://www.CIT.ca
### Press Release ###########################
--------------------------------------------------------------

News Briefs----
Mortgage rates creep back up as 30-year rate hits highest level since November
http://www.usatoday.com/money/perfi/housing/2007-01-18-mortgage-rates_x.htm
Merrill Lynch 4Q profit beats Wall Street expectations on trading, private equity
http://www.signonsandiego.com/news/business/20070118-1352-earns-merrilllynch.html
Exclusive interview with Intrepid Aviation, the US lessor that emerged from obscurity to launch the Airbus A330-200F
http://www.flightglobal.com/articles/2007/01/17/211585/exclusive-interview-with-in
trepid-aviation-the-us-lessor-that-emerged-from-obscurity-to-launch-the.html
Inflation at 3-Year Low
http://www.washingtonpost.com/wp-dyn/content/article/2007/01/18/AR2007011801780.html
Bernanke Renews Debt Warning
http://www.washingtonpost.com/wp-dyn/content/article/2007/01/18/AR2007011800316.html
Time Inc. to Eliminate Nearly 300 Magazine Jobs
http://www.washingtonpost.com/wp-dyn/content/article/2007/01/18/AR2007011801706.html
House Votes to Rescind Oil Drillers' Tax Breaks
http://www.nytimes.com/2007/01/19/business/19royalty.html?_r=1&ref=business&oref=slogin
State offers deal in HP case
EX-CHAIR DUNN, OTHERS COULD PLEAD TO MISDEMEANORS
http://www.siliconvalley.com/mld/siliconvalley/16489256.htm
AT&T Creates Largest Unlimited Calling Community in America
http://www.prnewswire.com/cgi-bin/stories.pl?ACCT=104&STORY=
/www/story/01-19-2007/0004508958&EDATE=
Big Blue's Profitable, Middleware Year
http://www.internetnews.com/bus-news/article.php/3654836
Abbott to sell part of testing unit to GE for $8.13 billion cash
http://www.chicagotribune.com/business/chi-070118abbott-diagnostic,0,6786088.
story?coll=chi-business-hed
Ex-Cendant chairman gets 12 1/2-year term
http://www.boston.com/business/globe/articles/2007/01/18/ex_cendant_c
hairman_gets_12_12_year_term/
---------------------------------------------------------------


You May have Missed---
Microsoft shops for more sales as retailers use more technology
http://seattletimes.nwsource.com/html/businesstechnology/2003526399_msretail16.html
---------------------------------------------------------------

Sports Briefs----
For Vinatieri, Same Time, New Station
http://www.washingtonpost.com/wp-dyn/content/article/2007/01/18/AR2007011801997.html
It's difficult not to root for Dungy---Ira Miller
http://www.contracostatimes.com/mld/cctimes/16492418.htm
Rex enjoying roller-coaster season
http://www.chicagotribune.com/sports/columnists/cs-070118haugh,1,2838866.
column?coll=chi-sportstop-hed
Sarkisian gets 2nd audience with Al
http://www1.pressdemocrat.com/apps/pbcs.dll/article?AID=/20070118/NEWS/
701180352/1010/SPORT01
----------------------------------------------------------------


"Gimme that Wine"
For nation's vintners, days of wine are rosy
$162 billion industry now in all 50 states with 1.1 million jobs
http://www.sfgate.com/cgi-bin/article.cgi?f=/c/a/2007/01/18/BUG20NKD0Q1.DTL&
hw=wine&sn=001&sc=1000
Mike Grgich reflects on life, wine and improving with age
http://www.napavalleyregister.com/articles/2007/01/18/features/food_and_wine/
doc45af80ba86677048461143.txt
Booming Wine Industry Puts Maryland Grapes in the Pink
http://somd.com/news/headlines/2007/5205.shtml
Zin Is Busting Out All Over Jan 24-27 S.F.
http://winesandvines.com/head_jan07_zap.html
Crab Wines --What to pair with the other white meat
http://winecountry.com/writers/w001/010207_savvy_crabwines.html
Wine Prices by vintage
http://www.winezap.com
http://www.wine-searcher.com/

US/International Wine Events
http://www.localwineevents.com/

Winery Atlas
http://www.carterhouse.com/atlas/\

Leasing News Wine & Spirits Page
http://two.leasingnews.org/Recommendations/wnensprts.htm

The London International Vintners Exchange (Liv-ex) is an electronic exchange for fine wine.
http://www.liv-ex.com/
----------------------------------------------------------------

Calendar Events This Day
Arbor Day in Florida
The third Friday in January is Arbor Day in Florida, a ceremonial day.
Ethiopia: Timket
National holiday. Epiphany in the Ethiopian and Coptic churches. Occurs some years on January 20th.
Popcorn Day
Saints this Day:
· St. Pontianus
· St. Fillan
· St. Henry of Sweden
· St. Henry of Uppsala
· St. Arcontius
· St. Arsenius
· St. Bassian
· St. Branwallader
· St. Wulfstan
· St. Canute IV
· St. Catellus
· St. Contentius
· St. Firminus
· St. Germanicus
· St. Henry of Uppsala
· St. Remigius
· Bl. Nathalan
· St. Messalina
· St. Paul, Gerontius and Companions
· St. Pontian
http://www.catholic.org/saints/f_day/jan.php
Whisper "I Love You" Day
----------------------------------------------------------------

You share your birthday with at least 9 million other people in the world.
http://noca.leaver.org/birthday/other.html
http://www.famousbirthdays.com/
----------------------------------------------------------------

Today's Top Event in History
2001 --President Clinton admits wrongdoing, will not be indicted. The Whitewater special prosecutor closes down his investigations in a deal in which Clinton admitted make false testimony under oath about Monica Lewinsky, is barred from law practice for 5 years, and pays a $25'000 fine in return for being freed from the threat of being indicted.
[headlines]
----------------------------------------------------------------

This Day in American History
1770--- Battle of Golden Hill (Lower Manhattan). Although no one was killed, the Battle of Golden Hill was the first significant clash between citizens and British troops as the colonies moved toward revolution. Several New Yorkers had been wounded in a similar confrontation three years earlier, but Golden Hill was a more direct challenge to the British and the wounds suffered by the patriots were more severe.
http://www.u-s-history.com/pages/h1265.html
http://www.nyfreedom.com/Goldenhill.htm
1807-Confederate General Robert E. Lee's birthday , an official state holiday for the State of Texas. His birthday is also observed in Florida, Kentucky, Louisiana, and Tennessee. It is also observed the third Monday in January in Alabama, Arkansas and Mississippi. He was considered the greatest military leader of the Confederacy, son of Revolutionary War General Henry ( Light Horse Harry) Lee, George Washington's best friend. He most daring plan was to turn more against the war by directly attacking Washington, DC, although his troops were discovered quite by accident in Gettysburg, Pa, resulting in one of the bloodiest battles of the Civil War. His surrender April 9, 1865, to Union General Ulysses S. Grant brought an end to the Civil War.
1809-American poet and story writer Edgar Allan Poe, born at Boston, MA. He was orphaned in dire poverty in 1811 and was raised by Virginia merchant John Allen. In 1846, he married his 13-year old cousin, Virginia Clemm. A magazine editor of note, he is best remembered for his poetry, especially "The Raven." and for his tales of suspense. He died at Baltimore, MD, October 7, 1849. The Baltimore Ravens are named in his honor. Birthday
1810 - The famous "cold day" in New England. Gale force winds wrecked homes, and accompanied a sudden overnight drop in temperature of 50 degrees. Tragedy struck Sanbornton NH where three children froze to death.
1825- Ezra Daggett and Thomas Kensett obtained a patent for a process for storing food in a can.
1846—The first military prison on an island was Fort Jefferson, Monroe County, FL. Construction began in 1846 on an island in the Gulf of Mexico, 60 miles from Key West. It was garrisoned this day by Brevet Major Lewis Golding Arnold, 2nd U.S. Artillery, with four officers and 62 men. The fort had not been completed and was barely defensible. A prison for the confinement of U.S. Military prisoners was established in 1863. The prison, often called Dry Tortugas. During the Civil War the fort was a military prison for captured deserters. It also held the 4 men convicted of complicity in President Abraham Lincoln's assassination in 1865, the most famous being Dr. Samuel Mudd. The Fort was plagued with construction problems and Yellow Fever epidemics. The invention of the rifled cannon made the Fort obsolete, as its thick walls could now be penetrated. The Army finally abandoned Fort Jefferson in 1874. Today it is a national park.
http://www.smithsonianmag.si.edu/smithsonian/issues99/nov99/tortugas.html
http://www.nps.gov/drto/
http://www.fortjefferson.com/home.htm
1847 -- After killing the sheriff and a prefect, Native American Indians force their way into the house of New Mexico's first American Territorial Governor, Charles Bent, and scalp him and three others, Taos, New Mexico.
1861 Georgia becomes 5th state to secede.
1863-The founder of the Goodwill Industries Edgar J. Helms was born near Malone,NY. Reverend Dr. Helms became a minister to a parish of poor immigrants in Boston's South End. In that capacity he developed the philosophy and organization that eventually became Goodwill Industries. Helms died December 23,1942, Boston, Mass.
1865-- Union occupies Fort Anderson NC
1871-- 1st Negro lodge of US Masons approved, New Jersey.
1881 --Western Union buys rival telegraph company, in vain. Jay Gould, the ravenous financier and archetypal robber baron, used his wiles and ways to seize control of Western Union, William Vanderbilt's mighty telegraph company. Gould mounted an elaborate campaign to drive down the company's stock, using his newspaper, as well as his influence on Wall Street, to raise doubts about Western Union's leadership and hefty stock price. He also started a rival telegraph concern, the Atlantic and Pacific Company, in hopes of raising doubts about Western Union's dominance over the industry. The gambits worked and Western Union's stock swooned.
In a desperate attempt to staunch the bleeding, Western Union snapped up the Atlantic and Pacific Company on this day in 1881. Far from staving off the competition, the deal further fattened Gould's pocketbook and, more importantly, primed him for the final phase of his takeover scheme. Gould convinced his Wall Street associates to start another raid on Western Union. However, as the traders were busy driving down Western Union's asking price, Gould, in the guise of an "anonymous" investor, started gobbling up the company's suddenly cheap stock. When the dust settled, Gould's cronies were left counting their losses; meanwhile, the devious financier had successfully wrested control of Western Union.
1887 -- Birthday of Alexander Woolcott, born Phalanx, New Jersey. The model for the egotistical Sheridan Whiteside in Kaufman & Hart's The Man Who Came to Dinner will be "the smartest of Alecs" to Heywood Broun & "Old Vitriol & Violets" to James Thurber.
1898-The first college ice hockey game ever played saw Brown University defeat Harvard University 6-0. Fifty years late, the NCAA staged its first college hockey champions.
1905-Birthday of Oveta Culp Hobby, U.S. newspaper executive and the first U.S. Secretary of Health, Education, and Welfare, director of the Woman's Army Corps (1942-1945). She was noted for her organizational abilities before marrying into the family which owned the Houston Post newspaper. She ran it as executive vice president and later chaired the board for 19 years.
1915 -- World famous labor organizer & songster Joe Hill is arrested in Salt Lick City, Utah. He is convicted on trumped up murder charges, & executed 21 months later despite worldwide protests & two attempts to intervene by Beloved & Respected Comrade Liberal President Woodrow Wilson. In a letter to Bill Haywood shortly before his death he penned the famous words, "Don't mourn - organize
I dreamed I saw Joe Hill last night,
Alive as you and me.
Says I "But Joe, you're ten years dead"
"I never died" said he,
"I never died" said he.
!" On this same day, 20 rioting strikers are shot by factory guards at Roosevelt, New Jersey.
http://en.wikipedia.org/wiki/Joe_Hill
http://www.kued.org/joehill/
1915 -- Isadora Duncan dance "Dionysion" premiers at the NY Met.
1925 -48ºF (-44ºC), Van Buren ME (state record)
1933 - Giant Forest CA received 60 inches of snow in just 24 hours, a state record, and the second highest 24 hour total of record for the U.S.
1937 - Howard Hughes set a transcontinental air record, when he flew from Los Angeles, California to New York City in 7 hours, 28 minutes and 25 seconds.
1937- Phil Everly, of the Everly Brothers, was born in Brownie, Kentucky. Together with his brother Don, he made some of the most exciting pop records of the late 1950's. The brothers came from a country music family, and their parents took them to Nashville in 1956 to meet Chet Atkins. A year later, the Everly Brothers had their first hit, "Bye Bye Love." They were rarely absent from the charts for the next five years. "Wake Up Little Susie," "Bird Dog" and "Cathy's Clown" were among their hits. The relationship between the two brothers began to deteriorate about 1963, although they continued to perform together for another decade. The Everly Brothers got together again in the 1980's. Recently touring with Simon and Garfunkle, who originally wanted to sound exactly like them.
1943--Birthday of singer Janis Joplin, born Port Arthur, Texas, possibly the most highly regarded white female blues singers of our time. Joplin's appearance with Big Brother and the Holding Company at the Monterey International Pop Festival in August, 1967, launched her superstar status.
I was there and she was quite loaded, but then again, most of the audience was either drunk or high and the music very loud and emotion high. Among her recordings hits were " Get it While You Can," " Piece of My Heart, " Ball and Chain" and the windshield song. She died of a heroin overdose October 4, 1970 at Hollywood, Ca., age 27.
1944---Football coach Daniel Edward "Dan" Reeves birthday, born Rome, Ga.
1944- Pop singer and actress Shelley Fabares was born in Santa Monica, California. On her 18th birthday, in 1962, Fabares's recording of "Johnny Angel" hit number one on the Billboard chart. A year later, she retired when she married record producer Lou Adler.
1946- Country star Dolly Parton was born in Sevierville, Tennessee. She gained wide exposure as part of Porter Wagoner's TV and road show from 1967 to 1974. And Parton did even better on her own. Hits such as "Nine to Five," from the movie in which she starred, and "Heartbreak Express" brought her a wider audience than most country artists enjoy.
1947---Top Hits
For Sentimental Reasons - Nat King Cole
Ole Buttermilk Sky - The Kay Kyser Orchestra (vocal: Mike Douglas & The Campus Kids)
A Gal in Calico - Johnny Mercer
Rainbow at Midnight - Ernest Tubb
1949-Brithday of rock singer Robert Palmer, best known for his song, "Addicted to Love."
http://www.robertpalmer.org/
1949 - The President of the United States salary was increased from $75,000 to $100,000, with an extra $50,000 expense allowance for each year in office. As of 2001, the President makes $1,000,000 a year.
1952---PGA Admits Blacks: The Professional Golfers Association of America amended its rules to allow black golfers to participate in tournaments.
1953 - Sixty-eight percent of televisions in the United States tuned to CBS-TV, to see Lucy Ricardo, of "I Love Lucy", give birth to a baby boy, as she actually did in real life. The program's audience was larger than that watching the inauguration of President Dwight D. Eisenhower next day. In fact, in many papers, the Lucille Ball baby story kicked the inauguration off the front page.
1953- Marty Robbins made his debut on the Grand Ole Opry. His first big hit, "Singin' the Blues," was at the top of the country charts at the time.
1954—Football player Steven L. "Steve" DeBerg, born Oakland, Ca.
1955---Top Hits
Mr. Sandman - The Chordettes
Hearts of Stone - The Fontane Sisters
Make Yourself Comfortable - Sarah Vaughan
Loose Talk - Carl Smith
1955- " The Millionaire" premiered on television. The CBS drama that had all of America hoping to find Michael Anthony on their doorstep. Mr. John Beresford Tipton was a millionaire who made a hobby of giving away million dollar checks anonymously to unknown people to see how they handled the sudden wealth. Michael Anthony, played by Marvin Miller, was Mr. Tipton's personal secretary and the star of "The Millionaire." No one ever saw Mr. Tipton but his voice would greet Anthony at the opening of each show and issue instructions for delivery of the next check. Anthony would then find the recipient and give him or her the check, explaining that the recipient had to agree never to divulge the amount or how it was acquired.
1955-The first Presidential news conference filmed for television and newsreels was held in the treaty room of the State Department building, Washington, DC, where President Dwight David Eisenhower held a 33-minute conference. The film was cut to 28 minutes, 25 seconds, plus introduction and closing remarks, to fit television time formats.
1957 - Philadelphia, Pennsylvania comedian, Ernie Kovacs, became a star, when he successfully completed a challenge to do a half-hour television show without saying a single word of dialogue.
1957- Elvis Presley records: "It Is No Secret," "Blueberry Hill," "Have I Told You Lately That I Love You," "Is It So Strange."
1957- Pat Boone performs at the inaugural ball for President Dwight D. Eisenhower.
1957- Johnny Cash makes his first national television appearance on CBS' Jackie Gleason Show.
1959- Dick Clark's "American Bandstand" was rated the number-one daytime television program.
1959-- The Platters' "Smoke Gets in Your Eyes" hits #1.
1963---Top Hits
Go Away Little Girl - Steve Lawrence
Hotel Happiness - Brook Benton
Tell Him - The Exciters
The Ballad of Jed Clampett - Flatt & Scruggs
1966 - Robert Montgomery, actor-producer and White House advisor on Presidential telecasts, testified on this date to the FCC that the reports of quiz-show fixing and payola were widespread within the broadcasting industry long before the charges were made public.
1966- Ken Kesey is arrested in San Francisco a second time for the possession of marijuana. He subsequently jumps bail and flees to Mexico, trying to mislead law enforcement authorities with a faked suicide note.
1969 -- The West is best, topping the East 38-25 in the AFL Pro Bowl and 10-7 in the NFL Pro Bowl.
1969—Football player Tiaina "Junior" Seau, Jr. birthday, born San Diego, CA.
1970 - The soundtrack to the film, "Easy Rider" earned a gold record, making it the first pop-culture, film soundtrack to earn the award.
1971---Top Hits
My Sweet Lord/Isn't It a Pity - George Harrison
Knock Three Times - Dawn
Lonely Days - Bee Gees
Rose Garden - Lynn Anderson.
1971 -- Houston safety Ken Houston returns two interceptions for touchdowns in the Oilers' 49-33 victory over San Diego to set the NFL career record with nine touchdowns on interception returns. He also sets the single-season record with four interception return touchdowns.
1971 - Ruby Keeler had her comeback in the play, "No, No Nanette", opening at the 46th Street Theatre in New York City. Keeler played Sue Smith in the revival of the 1925 musical. The show played for 861 performances.
1972-Football Player Tyrone Wheatley, born Inkster, MI.
1973 -- Yuba City, California labor contractor Juan V. Corona found guilty of murdering 25 itinerant farm workers he employed during 1970 - 1971.
1974 - At South Ben, Indiana, Notre Dame ended UCLA's 88-game winning streak. The Fighting Irish enjoyed a 71-70 basketball win over the Bruins of the University of California at Los Angeles.
1974-The longest winning streak in college basketball history came to an end as Notre Dame defeated UCLA, 71-070, to snap the Bruin's 88-game reign. Down by 11 points with less than four minutes to play, the Irish took the lead at 0.29 on Dwight Clay's jump shot from the corner.
1974-- Al Wilson's "Show and Tell" hits #1.
1975-- Minnie Ripperton "Lovin' You" released.
1979---Top Hits
Too Much Heaven - Bee Gees
Le Freak - Chic
My Life - Billy Joel
Lady Lay Down - John Conlee
1983 --Apple Chairman Steve Jobs and President John Sculley announced the Apple Lisa, slated for release in the spring of 1983. The Apple Lisa was a major milestone in user-friendly computing. Two years and $50 million later, the Apple Lisa was introduced. Unfortunately, Lisa's $12,000 price tag placed it out of the consumer market. Lisa's most successful graphical features were handed down to a new Apple computer in 1984, nicknamed "Lisa's Little Brother" — the Macintosh. The Mac, though not immediately successful, eventually changed user expectations about computing, prompting Microsoft to develop its own graphic user interface, Windows.
1985—Lenny Wilkens became the first person in NBA history to play and coach in 1,000 games as his Seattle SuperSonics defeated the Cleveland Cavaliers, 106-105. Wilkens had played in 1,077 games in a career that ended in 1975.
1987 - A storm tracking toward the northeastern U.S. produced up to 14 inches of snow in northern Indiana. Peru IN reported a foot of snow. Six cities in Florida reported new record high temperatures for the date. The afternoon high of 88 degrees at Miami equalled their record for the month of January.
1987---Top Hits
Shake You Down - Gregory Abbott
C'est La Vie - Robbie Nevil
Open Your Heart - Madonna
What Am I Gonna Do About You - Reba McEntire
1988 - A powerful storm hit the central U.S. producing blizzard conditions in the Central High Plains, and severe thunderstorms in the Lower Mississippi Valley. Snowfall totals ranged up to 36 inches at Wolf Creek Pass CO, with 31 inches at Elsmere NE. Tornadoes claimed five lives in Tennessee, and a tornado at Cullman AL injured 35 persons.
1989 - The high temperature for the day at Fairbanks, AK, was a frigid 41 degrees below zero, and the morning low of 24 degrees below zero at Anchorage AK was their coldest reading in fourteen years.
1990- Elizabeth M. Watson, became the first woman to head the police force of a major American city. Houston Mayor Kathryn Whitmire named Watson, who wore maternity "uniforms" and also became the first police chief to birth a baby while on active duty.
1993-- Robert M Gates, ends term as 15th director of CIA.
1993 - A pre-inaugural gala in Landover, Md., toasting incoming president Bill Clinton features a reunion of Fleetwood Mac performing ``Don't Stop (Thinking About Tomorrow),'' the unofficial campaign song for Clinton and his running mate, Al Gore. Other performers included Aretha Franklin, Barbra Streisand, Michael Jackson, Little Richard and Chuck Berry.
1994- The Ninth Annual Rock and Roll Hall of Fame induction ceremonies are held in New York City. Inductees include The Animals, The Band, Duane Eddy, The Grateful Dead, Elton John, John Lennon, Bob Marley, and Rod Stewart.
1994 -20ºF (-29ºC) (5 32 AM) coldest day ever recorded in Cleveland OH
1994 -36ºF (-38ºC) in New Whiteland IN (state record)
1996-Top Hits
On Bended Knee- Boyz II Men
Another Night- Real McCoy
Always- Bon Jovi
Take a Bow—Madonna
1998-Hearn Broadcasts 3,000th Straight Game: Francis Dayle "Chick" Hearn, the only play-by-play announcer the Los Angeles Lakers have ever had, broadcast his 3,000th consecutive game when the Lakers hosted the Orlando Magic. Hearn's streak began after he missed a game on November 20, 1965, because bad weather kept him from making an airplane flight.
1999 -- In methodical, sometimes blunt fashion, White House Counsel Charles Ruff opens the defense case in President Bill Clinton's impeachment trial, saying there is no factual or constitutional basis to remove Clinton from office for his alleged misdeeds in the Monica Lewinsky affair.
2000—Top Hits
What A Girl Wants- Christina Aguilera
I Knew I Loved You- Savage Garden
Smooth- Santana Featuring Rob Thomas
Back At One- Brian McKnight
2001 --President Clinton admits wrongdoing, will not be indicted. The Whitewater special prosecutor closes down his investigations in a deal in which Clinton admitted make false testimony under oath about Monica Lewinsky, is barred from law practice for 5 years, and pays a $25'000 fine in return for being freed from the threat of being indicted.
2006-- Major league baseball owners unanimously approve the November transaction in which Bob Castellini and two other Cincinnati businessmen bought control of the Reds from previous owner Carl Lindner. It is reported the trio, which includes investors Thomas Williams and William Williams Jr., acquired approximately 70 percent ownership of the oldest franchise in baseball history believed to be valued at an estimated $270 million.
--------------------------------------------------------------

American Football Poem
The Road Not Taken

by Robert Frost
Two roads diverged in a yellow wood,
And sorry I could not travel both
And be one traveler, long I stood
And looked down one as far as I could
To where it bent in the undergrowth;
Then took the other, as just as fair,
And having perhaps the better claim,
Because it was grassy and wanted wear;
Though as for that, the passing there
Had worn them really about the same,
And both that morning equally lay
In leaves no step had trodden black.
Oh, I kept the first for another day!
Yet knowing how way leads to way,
I doubted if I should ever come back.
I shall be telling this with a sigh
Somewhere ages and ages hence:
Two roads diverged in a wood, and I—
I took the one less traveled by,
And that has made all the difference.
--------------------------------------------------------------

SuDoku
The object is to insert the numbers in the boxes to satisfy only one condition: each row, column and 3x3 box must contain the digits 1 through 9 exactly once. What could be simpler?
http://leasingnews.org/Soduku/soduko-main.htm

--------------------------------------------------