Top commission (75%) plus health and retirement benefits. Full back office, large book funding sources meeting all your clients requirements. Robert Piot: 714-573-9804 or e-mail rpiot@socalleasing.com


Friday, January 26, 2007
Headlines---
Classified ads---Sales Managers
Dale Davis---
New Member Advisory Board
Story Credit List up-date
--- Radiance Capital
Cartoon---Profits Up
FDIC: Capital Source/Marlin's ILC
Teichman New President CLP Foundation
Classified ads—Help Wanted
Flash Stick Recommendation
2006 Most Copied Cartoon
CalFirst Leasing "not up to par"
ELFA Equipment Management Conference
LEAF Financial $250 MM Loan Facility
Fitch Rates CIT Group's $500MM A-
CIT Vendor Finance "Tremendous Growth"
Leichtling Chair ELFF Board of Trustees
Robert Thorton ATEL Capital Group VP
CSI Expands to Central/Eastern Europe
CIT $500 MM Stock Repurchase Program
Sterling Financial Sterling Q & Y/E
Masin joins Popular Bank Board
GATX 4th Q & Y/E $300 MM Repurchase
GATX: but 2007 outlook disappoints
"Great Year:" Zion National Bank
Bank of America, Wachovia profits soar
News Briefs---
You May have Missed---
Sports Briefs---
"Gimme that Wine"
Calendar Events
Snapple Real Facts
Today's Top Event in History
This Day in American History
American Football Poem
Monday:
"Inside Marlin Leasing"---by Christopher Menkin
eMail from George D. Pelose,COO & General Counsel,
Marlin Business Services Corp., who received an advance copy
of the article:
"Given your e-mail message below (and your numerous recent attempts to contact Marlin officers), please be aware of the following:
1. Marlin does not make any official statements to the press about financial, personnel or other matters. As a public company subject to Regulation FD, we have determined that the best course of action is to release material news through the methods set forth in the securities laws, such as the Form 8-K.
2. Marlin has (and will) take all necessary steps to protect and defend its employees from public comments that are untrue, disparaging and/or damaging to the employee's (or Marlin's) reputation.
Consistent with Item 1 above, you do not have my permission to publish any part of this e-mail.
Sincerely,
George D. Pelose
COO & General Counsel
Marlin Business Services Corp.
(Leasing News specifically requested an "on the record comment" and made no agreement to keep any communication otherwise with Marlin Business Services.
Leasing News will run the story on Monday, unabridged. editor)
######## surrounding the article denotes it is a "press release"
--Not too late: Great Opportunity with Leasing Guru Jeff Taylor, CLP

--------------------------------------------------------------------

Classified ads---Sales Managers

San Francisco, California 1851---Looks like where Pier 39 is today,
but could also be Hunter's Point, a possible location for a new
stadium for the San Francisco 49ers.
Atlanta, GA
30 years in transportation Finance with strong management/ sales background. Represented company on national & region markets. Started two successful operations- produce profits and growth.
Email: pml@mindspring.com
Chicago, IL
Successful sales manager has 15 years experience with captives and independents. Expertise in re-energizing existing sales teams and territories, also building teams from scratch. True Team Leader looking for new challenge.
email: Murph5553@aol.com
Geneva, IL
Leasing leader seeking sales manager, senior sales/business development, marketing or strategic planning opportunity. Twenty plus years in the business. Looking for a new challenge.
E-mail: edok@sbcglobal.net
Marlton, NJ
25 years exper. Promoted to sales manager after attaining highest percentage of quota for 2 years. Increased business by 50% over two years as sales manager.
Email: Sjgaul@aol.com
Pennsauken, NJ
17 Years Leasing in all capacities from CSR and Collections to National Sales Management and Vice President Vendor Development. Exceptional People Skills. Many industry references.
email: cherfurth1@aol.com
To place a free "job wanted" ad here, please go to:
http://64.125.68.91/AL/LeasingNews/PostingForm.asp
For a full listing of all "job wanted" ads, please go to:
http://64.125.68.91/AL/LeasingNews/JobPostings.htm
--------------------------------------------------------------

Dale Davis---
New Member Leasing News Advisory Board
Dale Davis joins the Leasing News Advisory Board. He will help advise on how to increase our reporting of events and news about commercial vehicle leasing. His experience and reputation in the industry is outstanding.


Dale R. Davis
President
TriWest Financial
DDavis@TriWestLease.com
Republic Fleet Services
DDavis@RepublicFleet.com
T 714-556-3700
F 714-556-3779

Dale began his career in the automotive field working from 1978 to 1989 for Chaffee Motors Ford, Hawthorne, California.

He started out hourly in the rental department, eventually working his way up the ladder to vice-president and general manager.

"The dealership had been there since 1948 and the in house leasing company since 1962, " he said. "I had direct oversight of the leasing and rental operation from 1980 on and the dealership as a whole from 1984. I 'retired' from retail dealership life in 1989."

From 1989 to 1998, he was vice-president and auto division manager of Golden West Financial, Cost Mesa, California, a hybrid company that did both auto and equipment leasing.

1998 to Present Republic Fleet Services, Costa Mesa CA.

Davis started Republic Fleet in January 1998 as an adjunct Republic Group affiliate, he explained. "Again, adding the vehicle leasing side to the equipment side." Davis sold to First Sierra Financial in September 1998. Davis was on the First Sierra M&A team when vehicle portfolios were involved, opened and managed the Phoenix, Arizona equipment leasing office and continued as president of Republic Fleet Services in Anaheim, California. In October 2000 Davis repurchased Republic Fleet Services from First Sierra, including portfolios of leases, etc.

"Republic Fleet Services is a full service lessor and broker that holds and services the majority of its paper. In California, we are a licensed automobile dealer. We do have ALL of the proper California licensing including the personal property lenders license. We recommend that our brokers are properly licensed as well."

Dale has been active in the National Vehicle Leasing Association (NVLA) since 1983. He was elected to NVLA national board of directors in 1999. He was President 2005-2006 and continues as a voting board member.

"In 2004 I established Medical Intermediaries (www.medicalintermediaries.com) a physician and hospital resource company that has an emphasis on recruiting, consulting and equipment and vehicle leasing for the medical field."
Davis is a contributing author to the forthcoming "Foundations of Leasing" to be published by the NVLA in 2007.

"Aside from that, I'm thrilled to be happily married and have 4 kids ranging from 2 to 17," he added. "Kind of makes the work stuff look not so busy."
--------------------------------------------------------------

Story Credit Lessors - Update
Business Reports:
BBB - Better Business Report | CBB - Leasing News Complaint Bulletin Board
| CNI - Current News Information
Name
In Business Since
Contact
Website
Leasing Association

Employees

Geo
Area

Dollar
Amount

Business Reports

7

Northwestern
(see comments)

$5,000 - $50,000
(U) Radiance Capital LLC, specializing in B Credits, Story Credits, & More. Radiance Capital currently operates in AK, AZ, CA, CO, ID, OR, WA. Click here to read our product overview and Press Release.
To view the complete list, please click here.
--------------------------------------------------------------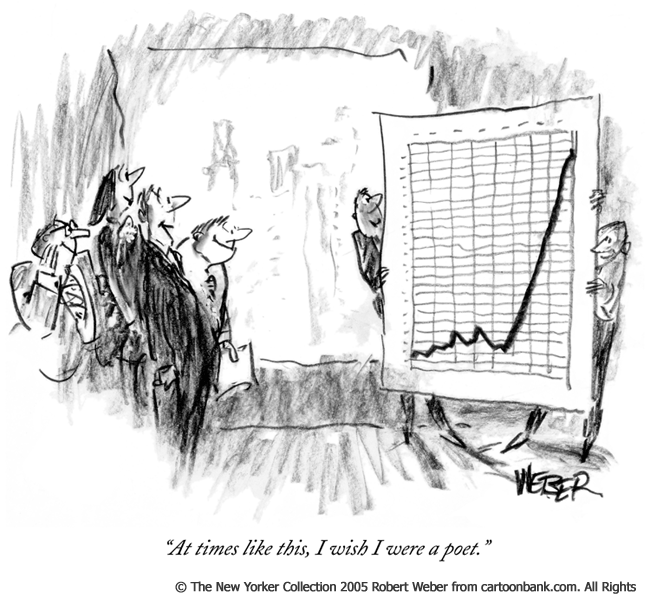 --------------------------------------------------------------

FDIC Seen Acting on Capital Source/Marlin's ILC Bids
ELFA eNews Daily
Only days away from deciding whether to extend its moratorium on industrial loan company (ILC) applications, the Federal Deposit Insurance Corp. (FDIC) is already acting on pending ILC applications. Inside sources say the agency has contacted both CapitalSource Inc. and Marlin Business Corp (Marlin in their SEC filings makes note of an interest in developing a factoring business via the Marlin Bank, ILC. editor)
Early indications suggest that the FDIC is making a distinction between financial applicants and commercial entities such as Wal-Mart. Opponents of commercially owned ILCs say it would not bother them if the agency pushed through applications from financial services companies.
"We won't have an objection if they bifurcate the applications and go ahead and process the financial companies that want ILCs," says Independent Community Bankers of America President Camden Fine, who adds that ICBA will, however, "strenuously object" to the FDIC giving the same clearance to commercial entities.
Former Federal Reserve attorney Gilbert Schwartz believes that the FDIC will ultimately cow to congressional appeals to extend the moratorium for Wal-Mart and Home Depot in light of the new Congress' strong opposition to the mixing of banking and commerce.
Sen. Bob Bennett (R-Utah), the strongest supporter of commercially owned industrial loan companies (ILCs) may be near a compromise to ensure that the companies can continue to exist. A discussion with Reps. Paul Gillmor (R-Ohio) and Barney Frank (D-Mass.) indicated that the senator would be willing to disallow ILCs from branching across state lines. Nevertheless, the bill continues to include much stronger restrictions than Bennett would prefer, preventing any company with more than 15 percent of its revenue coming from commercial activities from owning an ILC.
Some lobbyists have said that the branching compromise looks likely, but others are unsure. In addition, it appears unlikely that an ILC bill will be introduced in the Senate anytime soon, although Sen. Richard Shelby (R-Ala.), the ranking Republican on the Senate Banking Committee, has expressed concern that commercially owned ILCs could threaten the banking industry's stability.
--------------------------------------------------------------

Teichman New President CLP Foundation 2007
Leasing News Advisory Board Chairman Robert Teichman, CLP, Teichman Financial Training, Sausalito, California, was elected president of the Certified Leasing Professional Foundation. In 2006, he served as vice-president and chairman of the Education Committee.

Bob Teichman, CLP
"My goal is to continue the growth of the CLP designation, the premiere designation of professionalism in leasing," he said. "He also wants to "...continue the expansion of the designation throughout the world. We have licensed programs in Canada and Ukraine, and would like to outreach to other associations in this growth."
In 1994, Teichman was chairman of United Association of Equipment Leasing's Education Committee and was instrumental in the writing of United Association of Equipment Leasing's Leasing Professionals' Handbook. In 2004, Teichman helped author the new Certified Lease Professionals' Handbook. The handbook was revised in 2005 and is in its second printing.
The CLP program started in 1984 at the then Western Association of Equipment Lessors, who as the United Association of Equipment Leasing (UAEL) in 2000 turned the program over to a separate foundation with the goals of bringing the CLP Program to the entire leasing community.
Until 2006, the Foundation offered a one day CLP review class managed by UAEL. In 2006 UAEL gifted the one day class to the Foundation. The new review class, called CLP Master Review Class, is now available, conducted by CLP's, to all groups and associations. The mentor program will also continue to help candidates pass the CLP test.
There are currently 178 Certified Leasing Professionals in good standing:
http://www.clpfoundation.org/clps.php
Applications are available at:
http://www.clpfoundation.org/application.php
The CLP Foundation Board of Directors for 2007:

President: Robert Teichman, CLP - Teichman Financial Training
Vice President: Marci L. Slagle, CLP - Varilease Finance, Inc.
Secretary: John G. Rosenlund, CLP - Financial Pacific Leasing LLC
Treasurer: D. Paul Nibarger, CLP - Nibarger Associates
Past President: James K. Merrilees, CLP - Pacific Capital Bank –
Equipment Leasing Division
Directors:
Joseph G. Bonanno, Esq., CLP - Law Offices of Joseph Bonanno
James E. Coston, Esq., CLP - Coston & Rademacher PC
Stephen P. Crane, CLP - Bank of the West - Equipment Leasing
Virginia M. Piazza, CLP - Premier Lease and Loan Services
Shari L. Lipski, CLP - ECS Financial Services, Inc.
Terry Winders, CLP - Winders Consulting Co., Inc.
For further information about the CLP Mentor Program and Anonymous Test Taking Program, please contact the executive director, Cindy Spurdle at 610/687-0213 or cindy@clpfoundation.org. Or visit www.clpfoundation.org
Leasing News series on
"Why I became a CLP..."
http://www.leasingnews.org/CLP/Index.htm
More information on Bob Teichman, CLP:
http://www.leasingnews.org/archives/December%202006/12-27-06.htm#board
--------------------------------------------------------------

Classified Ads---Help Wanted
Account Manager

North Shore Leasing & Funding Corp.
"FOR ALL OF YOUR FUNDING NEEDS"
Nationwide Account Manager
2 yrs. exp., self-motivated, team oriented, college degree preferred. We approve A to D credits, no equipment restrictions. Resume, salary history, requirements by fax: 631-231-3773 or Steve Kelly at steve@nslf.com
North Shore Leasing & Funding Inc. (NSL&F Inc.) established in 1993, is a national small-ticket equipment leasing company located in Hauppauge, NY.

Sales Professionals


Top commission (75%) plus health and retirement benefits. Full back office, large book funding sources meeting all your clients requirements. Robert Piot: 714-573-9804 or e-mail rpiot@socalleasing.com


---------------------------------------------------------------

Flash Stick Recommendation
On sale at Radio Shack for $39.99
$50 savings for this 2gb micro flash drive
The advantage is the sliding interface. Others wear out or pull out from use. The sliding interface does not. Also has a very bright light to show you that it is on.
Used for files you want to save and bring back to your home or another computer, plus can be used as an easy back-up to home files you want to protect, such as Quick Books, etc. Sales may be extended, but if you want to take advantage either order on line or visit a Radio Shack near you.
http://www.radioshack.com/product/index.jsp?productId=2284562
CompUSA has on sale for $34.99, but with a mail-in rebate:
http://www.compusa.com/products/product_info.asp?pfp=SEARCH&Ntt=SanDisk+2GB+
Micro+Flash+Drive+&N=0&Dx=mode+matchall&Nty=1&D=SanDisk+2GB+Micro+Flash+
Drive+&Ntk=All&product_code=338544&Pn=Cruzer_Micro_Flash_Drive
4gb is $64.99, as $65 savings ($35 in house, $30 rebate)
http://www.compusa.com/products/product_info.asp?pfp=srch1&Ntt=SanDisk+4GB+Micro
+Flash+Drive+&N=0&Dx=mode+matchall&Nty=1&D=SanDisk+4GB+Micro+Flash+Drive+
&Ntk=All&product_code=338545
---------------------------------------------------------------

2006 Most Copied Cartoon
BSB's Don Myerson in his office in Kauai, Hawaii
Please let us know your favorite from 2006:
http://www.leasingnews.org/CartoonBank3/cartoons-index.htm
http://www.leasingnews.org/Sidney_Harris/default.htm
---------------------------------------------------------------

CalFirst Leasing "not up to par"

CalFirst, Irvine, California, reports net earnings of $3.1 million for the second quarter ended December 31, 2006, a 35% increase from net earnings of $2.3 million for the second quarter of fiscal 2006. Leasing is still not up to par, it appears.
"Transactions in process of $25.2 million are down from $41 million at year-end and a year ago," Patrick E. Paddon, President and Chief Executive Officer, said. " The volume of new leases originated during the second quarter and first six months are about 16% below fiscal 2006, and our backlog of approved but unbooked leases is about 14% below the level of a year ago...
"CalFirst Bank continues to represent a growing share of the Company's operations, with the Bank's investment in capital leases now accounting for 50% of the Company's net investment in capital leases.
"During the first six months, we produced strong growth in the lease portfolio. New lease transactions booked during the second quarter and six months were $53 million and $96 million, respectively, increases in the range of 17-18% from last year. The net investment in capital leases of $243.2 million at December 31, 2006 is up 14% from June 30, 2006, and 24% from a year ago. The performance of the portfolios generally has been good, and we are pleased with the significant recovery made. We are not satisfied with recent efforts to maintain this level of growth."
In reviewing the results, Paddon noted that, "The large increase in second quarter earnings is due in part to the contribution of $961,000 in recovery and income related to a transaction that filed bankruptcy five years ago. In addition, the early termination of three leases and resolution of another problem lease resulted in recognition of accelerated direct finance income of $439,000 in the quarter. Even without these gains, however, the Company produced over a 36% increase in direct finance income, and net direct finance income after provision for lease losses would have been up at least 20%. This growth largely reflects the benefit from an 18% growth in the average investment in capital leases along with improved yields."
"At December 31, 2006, the Company's cash and short-term investments were $45.4 million, of which $27.0 million is available to the leasing company operations. At the Board meeting today, the CalFirst Bancorp Board approved a 9% increase in the quarterly dividend rate to $0.12 per share. This follows a similar 1cent increase in the regular quarterly dividend in January 2006. The dividend will be paid April 6, 2007 to shareholders of record on March 23, 2007."
June of 2006, CalFirst Bancorp (CFNB) announced it was not in compliance with The Nasdaq Stock Market regarding filing its Form 10-Q for the period ended March 31, 2006. They, stated it basically is an "accounting issue" with Cal First Leasing. The NASDAQ notice stated that due to such noncompliance, CFNB's common stock will be subject to delisting. Calfirst Bancorp requested a NASDAQ hearing on the matter. It appears they have hired a new accounting firm whom the auditors believe will follow their "viewpoint."
This company can trace part of its heritage to Amplicon and several other Orange County leasing companies, and has been known as.
California First Leasing Corporation (CalFirst) a subsidiary of California First National Bancorp, University Lease ,(www.universitylease.com) Amplicon Financial, American Techologies Credit, Inc., Working Capital Technologies of America, according to various sources. Many of the principals of leasing companies today in were former sales personnel who learned the business from this mother.
According to the Cal First web site, California First Leasing Corporation leases and finances "just about any equipment" in the $25,000 to $5 million range:
"Broadcasting and CATV Equipment
Office Furniture and Equipment
Manufacturing and Production Equipment
Test Equipment
Software and Services of All Types
Telecommunications Equipment
Switches
Networking
VOIP
Computer Hardware
PC's
Laptops Workstations
Servers
Storage
Bar-Coding/ Optical Imaging Systems"
http://www.calfirstbancorp.com/leasing/calfirstleasing/whatcan.htm
The net earnings full press release filed with NASDAQ is available at:
http://leasingnews.org/PDF/CFNB-FORM-8K.PDF
---------------------------------------------------------------

ELFA Equipment Management Conference Hotel Deadline Extended to Today
ELFA eNews Daily
If you are planning to attend the ELFA Equipment Management Conference & Exhibition February 11-13, 2007, and you have not yet reserved your accommodations at the Marriott Starr Pass Resort & Spa, you are in luck. The hotel has extended the deadline to reserve a room at the conference rate of $280 (plus tax) until close of business Friday, January 26, 2007. Please call the hotel directly at (520) 792-3500 before this new cut-off date to ensure this rate. Be sure to tell the reservations clerk you are attending the ELFA Equipment Management Conference in order to get the group rate.
We invite you to review the conference program which can be found here: http://www.elfaonline.org/events/2007/emc/;
you may also register for the conference directly from this link.
--------------------------------------------------------------
### Press Release ###########################

LEAF Financial Corporation Announces That It Has Secured a $250 Million Loan Facility
PHILADELPHIA, PA -- -- Resource America, Inc. (NASDAQ: REXI) announces today that LEAF Financial Corporation ("LEAF"), its commercial finance subsidiary, has entered into a loan facility for up to $250 million with Morgan Stanley Bank (ILC, Utah.) LEAF will use the facility to support its efforts to expand and diversify its commercial finance business. The facility will allow LEAF to continue to offer a full array of commercial financing options including asset-based loans, business acquisition loans, and project finance products.
Miles Herman, President and COO of LEAF Financial Corporation, stated, "We are very excited about this new relationship. The strength of Morgan Stanley Bank and the flexibility of the facility will further support LEAF's growing commercial finance business. As a full service commercial leasing and finance company, LEAF strives to provide creative solutions for our customers. This line gives us tremendous additional capabilities to help achieve this objective."
LEAF Financial Corporation is headquartered in Philadelphia, PA. LEAF's business model is to originate small to middle-ticket equipment leases and commercial transactions by forming strategic marketing alliances and other program relationships with equipment vendors, commercial banks and other financial institutions. After origination, LEAF manages the assets for its own account, institutions, and individual investors through investment partnerships and other investment vehicles. For more information please visit our website at www.LEAF-Financial.com.
Resource America, Inc. is a specialized asset management company that uses industry specific expertise to generate and administer investment opportunities for its own account and for outside investors in the financial fund management, real estate and commercial finance industries. For more information please visit our website at www.resourceamerica.com or contact Investor Relations at pschreiber@resourceamerica.com.
Morgan Stanley Bank (the "Bank") is a Utah industrial bank with its principal offices in West Valley City, Utah, and an indirect, wholly owned subsidiary of Morgan Stanley, a Delaware corporation ("Morgan Stanley"). The Bank's obligations are not guaranteed by Morgan Stanley. As a state chartered nonmember of the Federal Reserve System, the Bank is subject to regulation and supervision by the Federal Deposit Insurance Corporation (the "FDIC") and the Utah Department of Financial Institutions.
The Bank files call reports each quarter with the FDIC, which include income statement and balance sheet information. The call reports are publicly available on the FDIC's website at http://www2.fdic.gov/Call_TFR_Rpts/search.asp.
The availability of the Bank's past financial information at this website shall not create any implication that the information contained or referred to herein or therein is correct as of any time subsequent to its date.
### Press Release ###########################

Fitch Rates CIT Group's $500MM 6.10% Jr Subordinated Notes 'A-'
NEW YORK--Fitch Ratings has assigned an 'A-' rating to the $500 million junior subordinated notes issued by CIT Group Inc. Proceeds will be used to repurchase shares of outstanding common stock. The notes have a 60-year term with a maturity date of March 15, 2067, with an optional redemption on or after March 15, 2017.
Based on the terms of the transaction, which include subordination to all indebtedness, a 10-year interest deferral mechanism, and a mandatory requirement to raise capital to satisfy payment obligations, Fitch has assigned the notes an equity credit of 75%, or Equity Class D.
Fitch rates the following:
CIT Group Inc.
Junior subordinated notes 'A-'.
### Press Release ###########################

CIT Vendor Finance Reports "Tremendous Growth"
( " ...surpassed$10 million in electronic payments." )
JACKSONVILLE, FL. – – CIT Vendor Finance, a unit of CIT Group Inc. (NYSE: CIT ) a leading global provider of commercial and consumer finance solutions, announced that Quality Digital Solutions (QDS), the Company's customer service portal for lease customers, surpassed $10 million in electronic payments.
QDS offers CIT Vendor Finance's lease customers online access to the information they need to effectively manage their leases. Users have 24x7 access to their account information, where they can view lease contracts, invoices and payment histories. The website enables users to track their leased equipment and locations. In addition, users have the ability to customize their invoices and enroll for online payments.
"Quality Digital Solutions is the industry's most robust customer service portal," said Ron Arrington, President of CIT Vendor Finance U.S. "For vendors, QDS differentiates their offering and helps them win new business."
Since its introduction in 2003, QDS has experienced tremendous growth. Today there are more than 32,000 users, with those customers logging in more than 150,000 times since inception. Utilizing the site's many features, users have submitted 12,000 online requests for assistance, communicating real time with CIT Vendor Finance's servicing department.
About CIT Vendor Finance
CIT Vendor Finance is a global leader in financing solutions that drive incremental revenues for manufacturers, distributors, and other intermediaries. It provides customized financing solutions to customers in more than 30 countries, supporting a wide variety of industries, including health care, industrial equipment, and technology.

About CIT
CIT Group Inc. (NYSE: CIT), a leading commercial and consumer finance company, provides clients with financing and leasing products and advisory services. Founded in 1908, CIT has more than $74 billion in managed assets and possesses the financial resources, industry expertise and product knowledge to serve the needs of clients across approximately 30 industries worldwide. CIT, a Fortune 500 company and a member of the S&P 500 Index, holds leading positions in vendor financing, factoring, equipment and transportation financing, Small Business Administration loans, and asset-based lending. With its global headquarters in New York City, CIT has more than 7,300 employees in locations throughout North America, Europe, Latin America, and Asia Pacific. www.CIT.com.
### Press Release ###########################

Equipment Leasing and Finance Foundation Announces
Michael A. Leichtling Appointed as Chair Board of Trustees
Arlington,VA— The Equipment Leasing and Finance Foundation, a non-profit organization dedicated to providing future-oriented research of the industry, announces today that Michael A. Leichtling, a partner and member of the Executive Committee of Troutman Sanders LLP, has been named Chairman of the Board of Trustees. Prior to assuming the chairmanship of the Foundation, Leichtling was a trustee and a member of the Executive Committee of the Equipment Leasing and Finance Foundation.

Outgoing Chairman Joe Lane (middle) receives recognition for
his work in 2006 from Foundation Executive Director Lisa Levine
and now chairman Mike Leichtling.

"Mike Leichtling's depth of knowledge and experience in lease financing and his forward-looking vision are indispensable in carrying out the Foundation's mission in our evolving industry," said Lisa Levine, Executive Director of the Equipment Leasing and Finance Foundation. "We are delighted to have his talent and dedication at the helm of the Foundation."
Leichtling has been involved with the equipment leasing and finance industry for more than 25 years. In his position at Troutman Sanders, Mr. Leichtling specializes in equipment leasing, commercial lending and financial services law. He devotes a substantial part of his law practice to counseling lessors, banks, hedge funds, and independent funding sources in connection with secured financing, asset based lending, equipment leasing and finance matters.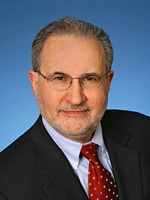 Mr. Michael A. Leichtling, Esq.
- Chairman-ELFF
Partner
TROUTMAN SANDERS LLP
The Chrysler Building , 405 Lexington Avenue
New York, New York
"This is a challenging time in the equipment leasing and finance industry and serving as Chair of the Foundation board of trustees gives me the opportunity to support the efforts of everyone working in our industry," said Leichtling. "The research of the Foundation is more critical than ever in contributing to achieving success."
About The Equipment Leasing and Finance Foundation
The Equipment Leasing and Finance Foundation is a 501c3 non-profit organization established in 1989 by the Equipment Leasing Association of America. The Equipment Leasing and Finance Foundation is the only non-profit organization dedicated to providing future oriented research about the equipment lease and financing industry and strives to accomplish its mission through development of studies and reports identifying critical issues impacting the industry today and in the future.
Visit the Foundation online at www.leasefoundation.org
Biography of Mr. Leichtling, Esq.
http://www.troutmansanders.com/michael_leichtling/
### Press Release ###########################

ATEL Capital Names VP, Capital Markets of Equipment Finance Group
ATEL Capital Group announced that Robert Thornton has joined the company as Vice President in the Capital Markets Group.
In his new role, Thornton will be focused on acquiring both new and aged leases from Lessors and brokers located in the Western United States.
Thornton, previously with a number of leading Lessors, including GATX Capital and First Chicago Leasing, brings over 25 years of experience in new lease originations and the acquisition/syndication of aged leases.
ATEL Capital Group is one of the largest privately held owned equipment leasing and financial services companies in the United States. Since its founding in 1977, ATEL has priced, structured and arranged over $30 billion of equipment leases. ATEL specializes in leasing low-technology equipment such as manufacturing, shipping, rail, and mining to investment-grade companies. In addition, ATEL provides financing to venture-backed companies through its ATEL Venture, Inc. subsidiary. For further information, please visit www.atel.com.
### Press Release ###########################

CSI Expands to Central and Eastern Europe
ST. LOUIS — CSI Leasing has continued to expand its global operations and has opened offices in the Czech Republic, Slovakia and Poland. The offices are located in the major business hubs of Prague, Bratislava and Warsaw. CSI will continue supporting its current clients that have operations in these regions as well as pursue additional growth strategies.
"We are very excited about the opportunities created for CSI and our business partners resulting from our recent expansion into the dynamic and rapidly growing Central European marketplace." says Paul Keefe, vice president for international administration in St. Louis.
Headquartered in St. Louis, MO, CSI operates more than 30 sales offices in the US, Canada, Mexico, Brazil, Central America, Germany, and the United Kingdom. For over 30 years, CSI has maintained a reputation second-to-none for dependability, excellent service, and quick response to customer requests.
Pioneer in the IT leasing industry in 1972
460+ employees
Privately held
Routinely ranked by The Monitor as the largest independent IT leasing company in the United States
Member: Equipment Leasing and Finance Association
### Press Release ###########################

CIT announces $500 Million Common Stock Repurchase Program
NEW YORK - - CIT Group Inc. (NYSE: CIT), a leading global provider of commercial and consumer finance solutions, today announced that it has contracted with BNP Paribas to execute a $500 million common stock repurchase program on an accelerated basis. Under the terms of the contract, CIT will make payment for and receive the majority of shares covered by the program during the first quarter of 2007 and will complete the program in the second quarter. The program will be funded with proceeds from CIT's recent $500 million junior subordinated notes offering.
Repurchased shares will be held in Treasury.
"This reflects our commitment to optimize the composition of our capital structure and enhance returns," said Joseph M. Leone, Vice Chairman and Chief Financial Officer of CIT. "We remain committed to maintaining a strong capital position supportive of strong credit ratings."
In addition, CIT remains authorized to repurchase approximately five million shares under pre-existing authorizations; however it will suspend purchases for the duration of the accelerated repurchase program.
### Press Release ###########################

Sterling Financial Sterling Quarter & Year End
LANCASTER, Pa., -- Sterling Financial Corporation (Nasdaq: SLFI) reported earnings for the quarter and year ended December 31, 2006.
"2006 was a challenging year for our company and for the financial services industry," said J. Roger Moyer, Jr., president and chief executive officer of Sterling Financial Corporation. "I am pleased that we continued to advance our core customer strategies and, as a result, were able to turn in a solid financial performance, considering the interest rate environment and competitive pressures in our markets."

Sterling's net income for the quarter ended December 31, 2006 was $10.4 million or $0.35 per diluted share, compared to $10.2 million or $0.35 per diluted share for the same period last year.
Fourth quarter 2006 and 2005 net income included the impact of discontinued operations totaling net after-tax losses of $215,000 or $0.01 per diluted share, and $13,000 or $0.00 per diluted share, respectively. On December 31, 2006 Sterling divested three related lines of business associated with its insurance segment, Corporate Healthcare Strategies, LLC ("CHS"), Professional Services Group and certain insurance assets of its property and casualty insurance agency, Lancaster Insurance Group, LLC.
Full press release here:
http://www.snl.com/irweblinkx/file.aspx?IID=100659&FID=3324224
### Press Release ###########################

Masin joins Popular Bank Board of Directors
SAN JUAN, Puerto Rico, -- Richard L. Carrion, Chief Executive Officer and Chairman of the Board of Directors of Popular, Inc. (NASDAQ: BPOP) , is pleased to announce that Michael Masin will join the Board of Directors of Popular, Inc., effective January 25, 2007.
A senior partner in the New York office of O'Melveny & Myers, Mr. Masin's expertise includes corporate governance, internal investigations, corporate compliance and strategic counseling of corporate clients (Mr. Masin was previously Vice Chairman and Chief Operating Officer of Citigroup). Prior to that, he served as Vice Chairman and President of Verizon Communications.
"I wish to welcome Michael Masin to the Board. It is fortunate to have a man of Mike's intelligence and experience join us and I look forward to working with him," said Carrion.
Mr. Masin has previously served on the boards of GTE, Verizon Wireless, and Trust Company of the West, among others.
### Press Release ###########################

GATX Corporation Reports 2006 Fourth Quarter and Full-Year Results;
Board of Directors Authorizes $300 Million Share Repurchase Program

Highlights for the 2006 fourth quarter and year include:
-- Utilization of Rail's North American fleet remained at 99% and the lease renewal success rate remained at a historical high throughout 2006. In the fourth quarter, lease renewal rates increased 19% over expiring rates and average renewal lease term remained long at 70 months, both on a basket of common car types.
-- Investment volume in 2006 exceeded levels achieved in 2005 and 2004. Total investment volume reached $763 million in 2006, up from $503 million in 2005 and $535 million in 2004.
-- On November 30, 2006, GATX sold its wholly-owned aircraft to MALL. On January 17, 2007, GATX sold its interests in joint venture aircraft to MALL, completing GATX's exit from the aircraft leasing business.
-- American Steamship Company (ASC) results improved in 2006 due to the contribution from the six vessels purchased in June from Oglebay Norton, increasing rates, and favorable operating conditions on the Great Lakes.
Brian A. Kenney, president and CEO of GATX, stated, "Our 2006 results reflect continuing strength in our markets. Net income from continuing operations increased substantially over 2005. We grew our rail, marine and industrial equipment assets while maintaining our disciplined investment approach. We also improved the risk profile of the Company through the sale of the air business, and this is reflected in our higher credit ratings. GATX earned a return on equity from continuing operations of approximately 14% in 2006 - a return that I believe is attractive on a risk-adjusted basis given our new business mix.
"We expect that GATX will show continued improvement in financial returns in 2007. Average lease rates in Rail should continue increasing, and we will work hard to continue extending average lease terms. We invested $534 million in rail assets in 2006, representing a 33% increase over 2005 investment volume of $403 million. This is encouraging given the historically high price for new railcars and intense competition in the secondary market. Despite signs of increasing weakness in certain segments of the freight car market, we expect Rail's income contribution to increase significantly in 2007."
Mr. Kenney continued, "Net income at Specialty was down slightly in 2006, as the shipping market cooled from its record-breaking performance in 2005. Vessel utilization remained high and even with the expected decrease in rates, our shipping joint ventures performed very well. We expect similar results from these joint ventures in 2007. Asset remarketing income, primarily from the managed portfolios, was stronger than originally expected in 2006. In 2007, we expect Specialty's income contribution to decline versus 2006 as we do not anticipate the same level of remarketing gains that were achieved in the prior year.
"ASC's operating performance in 2006 improved due to the contribution of the six vessels acquired in June and the strong market environment. We expect similar operating performance in 2007. Due to this acquisition and the sale of the Air leasing business, we will break out ASC as a segment for financial reporting purposes, beginning with the Form 10-K to be filed later this quarter.
"As a result of the successful completion of the Air sale and factors such as our current outlook for investment volume and leverage, the GATX Board of Directors has authorized a $300 million share repurchase program. This authorization enables GATX to return a sizable portion of the net Air sale proceeds to shareholders while also providing the continued flexibility to invest in rail, marine, and industrial equipment assets - and to do so even more aggressively when warranted by asset prices."
Mr. Kenney concluded, "We look forward in 2007 to capitalizing on continued strength in the rail market and more fully capturing the benefits of refocusing the Company on its most attractive assets. We expect 2007 income from continuing operations to be in the range of $2.90-$3.10 per diluted share, representing a substantial increase over 2006 levels. This reflects expectations for continued improvement in Rail's income contribution, a decrease in Specialty's income versus recent high levels, and the positive impact of a lower share count."
Full press release here:
http://ir.gatx.com/phoenix.zhtml?c=70051&p=irol-newsArticle&ID=954172&highlight=
### Press Release ###########################
--------------------------------------------------------------

News Briefs----
GATX quarter solid, but 2007 outlook disappoints
http://www.chicagotribune.com/business/chi-070125gatx,0,1171350.story?
coll=chi-business-hed
"Great Year:" Zion National Net earnings applicable to common shareholders for 2006 increased 20.7% to $579.3 million
http://www.earthtimes.org/articles/show/news_press_release,48749.shtml
Bank of America, Wachovia profits soar on mergers
http://www.washingtonpost.com/wp-dyn/content/article/2007/01/23/
AR2007012300268.html

Boeing says GE places order for 39 airplanes
http://www.kansas.com/mld/kansas/16518781.htm
Ford Reports Record Loss of $12.7 Billion
http://www.washingtonpost.com/wp-dyn/content/article/2007/01/25/
AR2007012500811.html
After 5-year boom, existing home sales drop sharply in 2006
http://www.signonsandiego.com/news/business/20070125-1356-economy.html
Union Pacific 4Q Earnings Up 64 Percent
http://www.washingtonpost.com/wp-dyn/content/article/2007/01/25/
AR2007012500802.html
Merrill's O'Neal got $46MM in '06
http://www.nypost.com/seven/01252007/business/oneal_got_46m_in_06_b
usiness_zachery_kouwe.htm

Critics urge Congress to rein in credit card companies
http://www.usatoday.com/money/perfi/credit/2007-01-25-credit-cards-congress_x.htm
---------------------------------------------------------------


You May have Missed---
China Says Its Economy Grew by 10.7% in 2006, With Little Inflation
http://www.nytimes.com/2007/01/26/business/worldbusiness/
26yuan.html?_r=1&ref=business&oref=slogin
---------------------------------------------------------------

Sports Briefs----
The team with the better QB will win, Picks the Colts---Ira Miller
http://www.mercurynews.com:80/mld/mercurynews/16546266.htm
Cowboys get permission to talk to Norv Turner
http://msn.foxsports.com/nfl/story/6407828
USC's Kiffin takes Raiders' top job
http://www1.pressdemocrat.com/apps/pbcs.dll/article?AID=/20070123/NEWS/
701230348/1010/SPORT01
Parcells walks away from coaching
http://www.dallasnews.com/sharedcontent/dws/dn/latestnews/stories/
012307dnspoparcells.b38d97b.html
Snedeker sets early pace, Woods rallies from poor start
http://www.boston.com/sports/golf/articles/2007/01/25/
snedeker_sets_early_pace_woods_rallies_from_poor_start/
----------------------------------------------------------------


"Gimme that Wine"
Wine sales continue to grow
http://www1.pressdemocrat.com/apps/pbcs.dll/article?AID=/20070124/NEWS/
70124015/1036/BUSINESS01
Sonoma County's 10 Most Romantic dining spots (Great choices---this article really has it. I have visited all ten, several of them more than once. This is a great list, and Sonoma is less traveled than Napa, with some great "real" wineries with acres of grapes. And while none on the vine now, the off season can be very romantic, and much less crowded. editor)
http://www1.pressdemocrat.com/apps/pbcs.dll/article?AID=/20070124/NEWS/
70124017/-1/SPECIAL&THEMES=FOODWINE
Kendall-Jackson Named Winery of the Year at Unified Wine & Grape Symposium
http://www.winebusiness.com/news/dailynewsarticle.cfm?dataId=46333
Wine Prices by vintage
http://www.winezap.com
http://www.wine-searcher.com/

US/International Wine Events
http://www.localwineevents.com/

Winery Atlas
http://www.carterhouse.com/atlas/\

Leasing News Wine & Spirits Page
http://two.leasingnews.org/Recommendations/wnensprts.htm

The London International Vintners Exchange (Liv-ex) is an electronic exchange for fine wine.
http://www.liv-ex.com/
----------------------------------------------------------------

Calendar Events This Day
Australia Day
Fun at Work Day
Inject some laughter into your workpalce.
www.qualitytransitions.com
Holiday Magic Festival (Illinois)
India: Republic Day
National holiday. Anniversary of Proclamation of the Republic Basant Panchmi. In 1929, Indian National Congress resolved to work for establishment of a sovereign republic, a goal that was realized January 26, 1950, when India became a democratic republic and its constitution went into effect.
Toad Hollow Day
A day to give and receive a word of encouragement.
Winter Lights Festival (Maryland)
Saint Celebration:
· St. Timothy
· St. Paula
· St. Margaret of Hungary
· St. Alberic
· St. Ansurius
· St. Athanasius
· St. Theofrid
· St. Thordgith
· St. Titus
· St. Conan
· St. Robert of Newmister
http://www.catholic.org/saints/f_day/jan.php
----------------------------------------------------------------

It is estimated that the world's oceans contain 10 billion tons of gold.
(As yet, no method has been developed for recovery for gold from the ocean:
http://periodic.lanl.gov/elements/79.html )
----------------------------------------------------------------

Today's Top Event in History
1861-Louisiana becomes the sixth state to succeed from the union. One of the growing reasons for the secession was the admittance of Kansas to the Union, which officially occurred January 29,1861,which entered as a "free state." On February 4th, the Confederate States of American Leasing was formed at Montgomery Alabama with Jefferson Davis of Mississippi as president and Alexander H. Stephens of Georgia vice president. Both were chosen on February 9th. The Confederate constitution specifically stated the reason for succession was to continue slavery, and on February 9th the Confederate Provisional Congress asserted that all laws under the U.S. Constitution that were not inconsistent with the constitution of the Confederate states would be recognized. The main issue was the Confederate government wanted to continue the ownership of human beings ( Blacks were not the only race that were slaves or owned by others---in fact, during this period, there were many free Blacks who owned large plantations of both Creole and Black slaves. In Mississippi itself, there were many wealthy Black plantation owners.
[headlines]
----------------------------------------------------------------

This Day in American History
1654-Jews flee to the New World: approximately 150 Jewish families of Portuguese background fled the city of Recife, in Pernambuco, Brazil. By September a number of these refugees had established the first community of Jews in the future United States.
http://memory.loc.gov/ammem/today/jan26.html
1695-Considered the first Workers' compensation agreement was made by Captain William Kidd of New York City, commander of the "Adventure Galley" of 787 tons burden. He promised to distribute to the crew one-fourth of all booty captured on privateering expeditions. According to the agreement, " If any man should Loose a Leg or Arm in the said service, he should have six hundred pieces of Eight, or six able slaves; if any man should loose a joynt on the said service, he should have a hundred pieces of eight."
1776-The first US Army chaplain who was Catholic was the Reverend Louis Eustace Lotbiniere, appointed by General Benedict Arnold to act as chaplain to the regiment of Colonel James Livingston in the Continental Army.
1784-In a letter to his daughter, Benjamin Franklin expressed his unhappiness over the choice of the eagle as the symbol of America. He wrote the bald eagle was "a Bird of bad moral character" who lived "by Sharping and Robbing," expressed regret it had been selected to be the U.S. national symbol. Franklin's choice: the turkey, "a much more respectable Bird and withal a true original Native of America."
1788-A shipload of convicts arrived briefly at Botany Bay, Australia, (which proved to be unsuitable) and then at Port Jackson (later the site of the city of Sydney). Establishment of an Australian prison colony was to relieve crowding of British prisons. A fleet of 11 ships lands in Port Jackson after sailing with the continent's first 1,030 English settlers, including 736 convicts. All told, England ships more than 160,000 men, women, & children in bondage to Australia in the largest forced exile of citizens by a European government in pre-modern history. Exiles landing today become known as the First Fleet. They are so unfit for survival in the new land that they live near starvation amid what is natural abundance to Aborigines. Most of the First Fleet convicts have never traveled more than 10 miles from their birth places. They saw the sea for the first time when they were clapped in irons & thrust onto the ships. All the convicts were transported for crimes against property. They include 70-year-old Elizabeth Beckford, who was exiled for stealing 12 pounds of Gloucester cheese. West-Indian Thomas Chaddick was sent to Australia after hunger drove him to steal cucumbers from a kitchen garden.
Australia Day, formerly known as Foundation Day or Anniversary Day, has been observed since about 1817 and has been a public holiday since 1838. Observed Jan 26 if a Monday, otherwise on the first Monday thereafter .
1831- Mary Mapes Dodge birthday: American writer edited St. Nicholas Magazine, one of the first periodicals for children. She is best known for her classic novel Hans Brinker or The Silver Skates (1865).
http://wwwa.search.eb.com/women/articles/Dodge_Mary_Elizabeth_Mapes.html
1837 -Michigan became the 26th state. Named Michigan after the American Indian word, Michigama, meaning great or large lake, Michigan borders four of the Great Lakes, and is divided into two peninsulas by the Straits of Mackinac that connect Lakes Michigan and Huron. The two peninsulas are recognized in the state motto: Si quaeris peninsulam amoenam circumspice . Michigan is nicknamed the Wolverine State and/or the Great Lake State . The state bird is the robin; the state flower: apple blossom; state tree: white pine; state fish: trout; state gem: Isle Royal Greenstone aka Chlorastrolite. This gemstone is the Petoskey stone. The state flag, which is blue charged with the arms of the state, waves over the state capital of Lansing.
( lower portion of: http://memory.loc.gov/ammem/today/jan26.html )
1838-The first alcohol prohibition law enacted by a state was passed by Tennessee. The bill, an "act to repeal all laws licensing tippling houses," provided that "all person convicted of the offense of retailing spirituous liquors shall be fined at the discretion of the court" and that the fines and forfeitures be used for the support of common good." It appears the law did not apply to wine or beer.
1856 -- Leschi, chief of the Nisqually & Yakama Indians, leads 1,000 warriors in an attack on the town of Seattle. The attack is repulsed by naval forces in the harbor.
http://www.historylink.org/output.CFM?file_ID=1960
1861-Louisiana becomes the sixth state to succeed from the union. One of the growing reasons for the secession was the admittance of Kansas to the Union, which officially occurred January 29,1861,which entered as a "free state." On February 4th, the Confederate States of American Leasing was formed at Montgomery Alabama with Jefferson Davis of Mississippi as president and Alexander H. Stephens of Georgia vice president. Both were chosen on February 9th. The Confederate constitution specifically stated the reason for succession was to continue slavery, and on February 9th the Confederate Provisional Congress asserted that all laws under the U.S. Constitution that were not inconsistent with the constitution of the Confederate states would be recognized. The main issue was the Confederate government wanted to continue the ownership of human beings ( Blacks were not the only race that were slaves or owned by others---in fact, during this period, there were many free Blacks who owned large plantations of both Creole and Black slaves. In Mississippi itself, there were many wealthy Black plantation owners.
1863-54th Regiment (Black) infantry formed.
http://extlab1.entnem.ufl.edu/olustee/54th_MS_inf.html
http://www.afroammuseum.org/site1.htm
http://www.state.ma.us/statehouse/articles/54th_men.htm
http://www.54thmass.org/54hist.html
1863 --General Joseph Hooker replaces Burnside as head of Army of Potomac.
http://www.civilwarhome.com/hookbio.htm
1875-George F. Green, of Kalamazoo, MI, received a patent for "electro-magnetic dental tools" used for sawing, filing, dressing and polishing teeth. The patent was assigned to Samuel S. White of Philadelphia, PA. In practice, the engines were too heavy and the batteries too expensive for general use.
1880-Douglas MacArthur, US general and supreme commander of Allied forces in Southwest Pacific during World War II. Born at Little Rock, AR, he served as commander of the Rainbow Division's 84th Infantry Brigade in World War I, leading it in the St. Mihiel, Meuse-Argonne and Sedan offensives. Remembered for his "I shall return" prediction when forced out of the Philippines by the Japanese during WW II, a promise he fulfilled. He later became involved in politics, and had set up a committee to run for president. Relieved of Far Eastern command by President Harry Truman on Apr 11, 1951, during the Korean War, after an incident regarding the landing of air craft and respect for the commander-in-chief. . MacArthur died at Washington, DC, Apr 5, 1964.
1893-Bessie Coleman born at Atlanta, Texas: America's first celebrated Black female pilot Bessie Coleman. Because of her race and gender, she was denied admission to aviation school programs in the US. In Paris, she received an international pilot's license in 1921. Upon return, "Queen Bess" took part in numerous acrobatic air exhibitions where her daring stunt-flying won her many admirers. She perished in a plane crash during a practice session, at Jacksonville, Florida, April 30, 1926. Foul play was suspected due to both her race and gender.
1907-Congress passed a prohibition on corporations from contributing to candidates' campaign funds in presidential and congressional races. An act passed on March 4, 1909, further prohibiting national banks and corporations from making financial contributions to campaign funds in connection with any election to any political office.
1893-Birthday of violinist/Cajun music player Dennis McGee, Bayour Marron,LA
He died in 1989.
http://www.cajunculture.com/People/mcgeedennis.htm
http://www.cajunfrenchmusic.org/biographies/mcgee-d.htm
http://www.yazoorecords.com/2012.htm
1908-Jazz violinist Stephane Grappelli born Paris, France; died Nov, 1997.
http://www.artistdirect.com/music/artist/bio/0,,437799,00.html?artist=Stephane+Grappelli
http://www.cyberbites.com/marleys_ghost/grappelliobit.html
1913-Jimmy Van Heusen was born Edward Chester Babcock at Syracuse, NY. He was a composer of many popular songs with his lyricist partners Johnny Burke and Sammy Cahn. One of his 76 songs that Frank Sinatra recorded was "My Kind of Town." Van Heusen won four Academy Awards for songs in movies such as Going My Way (1944). He was inducted into the Songwriters Hall of Fame when it was founded in 1971. Van Heusen died Feb 7, 1990, at Rancho Mirage, CA.
http://www.jimmyvanheusen.com/
1913 - Jim Thorpe wrote the chairman of the Amateur Athletic Union revealing he had played professional baseball in 1909 and 1910. He voluntarily returned the two gold medals for the decathlon and pentathlon he won in the 1912 Olympic games in Stockholm, Sweden. Sixty years later, twenty years after his death, the AAU restored Thorpe's amateur standing and the Olympic medals.
1915-Rocky Mountain National Park was established. Under President Woodrow Wilson, the area covering more than 1,000 square miles in Colorado became a national park.
1918-Birthday of science fiction writer Philip Jose Farmer, born Peoria, IL.
http://www.pjfarmer.com/
1924-Birthday of Calvin Ross(Cal)Abrams, baseball player born at Philadelphia, PA. Abrams played eight years in the major leagues and hit .269. He is most famous for this incident that I remember
this day from when I was eight years old, for being thrown out at the plate by Richie Ashburn of the Philadelphia Phillies in the ninth inning of the final game of the 1950 season, thereby depriving his team, the Brooklyn Dodgers, of a shot at the pennant. Died at Ft. Lauderdale, FL, January 26,1997.
1925-Birthday of Paul Newman of "Newman's Own," actor (Oscar for The Color of Money; Cat on a Hot Tin Roof, Butch Cassidy and the Sundance Kid), director (Rachel, Rachel, The Glass Menagerie), born Cleveland, OH.
http://www.newmansown.com/
1928-Birthday of vocalist Eartha Kitt, North, South Carolina.
http://search.eb.com/blackhistory/micro/722/33.html
http://www.earthakitt.com/
http://www.artsmart.co.za/music/archive/872.html
1929-Jules Feiffer, cartoonist, writer, born New York, NY.
1934 - The famous Apollo theatre in New York City's Harlem district opened as a showcase for black artists. The theatre had begun as an all-white music hall and burlesque house, and in the 1920's and early '30s was famous as Hurtig and Seamon's Burlesque. The Apollo's opening-night show featured Harlem showman Ralph Cooper, Aida Ward, Benny Carter and his orchestra and 16 dancers billed as "Gorgeous Hot-Steppers." For more than 50 years, the Apollo has been a launching pad for some of the century's greatest talent, including Duke Ellington, Ella Fitzgerald, James Brown, Aretha Franklin and Dionne Warwick. The Apollo Theatre was declared a cultural landmark in 1983, and two years later reopened as the Apollo Theatre Television Centre. There are still live shows, but the primary purpose of the centre is to produce these shows for TV.
1934-Jimmy Lunceford Band records, "WhiteHeat,"
1934-- '50's rock 'n' roller Huey (Piano) Smith was born in New Orleans. His playing incorporated the earlier boogie style of such pianists as Albert Ammons and Pete Johnson with the New Orleans rhythm-and-blues of Fats Domino. He and his band, the Clowns, had two million-sellers in 1957 - "Rockin' Pneumonia and the Boogie Woogie Flu" and "Don't You Just Know It."
1939 - Producer David O. Selznick began filming Gone With the Wind. Numerous problems with the script, several directors, and a soaring budget plagued the project. After he turned down the role of Rhett Butler, Gary Cooper remarked, "Gone With the Wind is going to be the biggest flop in the history of Hollywood. I'm just glad it'll be Clark Gable who's falling flat on his face and not Gary Cooper".
1942-The first American expeditionary force to land in Europe in World War II arrived in Ireland and was greeted by Sir Archibald Sinclair, the British air minister. The first officer to land was Major General Russell Peter Hartle. The first enlisted man to land was Private Milburn Henke of Hutchinson, MN.
1944-Esquire All-Stars ( Armstrong, Eldridge, Teagarden, Hawkins) cut Basin St. Blues, Mop Mop for V-Disc._
1945 - For $3 million, a syndicate headed by Dan Topping and Larry McPhail bought the New York Yankees baseball team.
1946-Birthday of jazz author/researcher Lee Hildebrand, Williamsport, PA
http://www.amazon.com/exec/obidos/ASIN/1567996930/inktomi-bkasin-20/
ref%3Dnosim/104-4344982-0045565
http://www.villagevoice.com/specials/pazznjop/critic.php3?criticid=215
1947 - On ABC radio, "The Greatest Story Ever Told" was first heard, making it the first radio series to portray Jesus Christ's voice.
1948- President Truman decides to end segregation in the armed forces and the civil service through administrative action (executive order) rather than through legislation.
He signs on July 26,1948: Executive Order 9981, to end segregation in US Armed Forces signed by President Harry Truman.
http://www.trumanlibrary.org/9981.htm
http://www.trumanlibrary.org/deseg1.htm
1949-The first tape-recording machine for mass production of tapes was announced by the Minnesota Mining and Manufacturing Company(3M), St. Paul, MN. The machine tape 48 hours of recorded music in one hour.
1951-The first Rabbi in the Reform movement who was a woman was Paula Ackerman of Meridian, MS, who was appointed to serve in the place of her late husband as rabbi of Temple Beth Israel.
1951 - Elizabeth Taylor divorced her first husband, Nicky Hilton, on the grounds of mental cruelty. It was less than a year after their highly publicized wedding.
1953 - Film actress, dancer, and sex symbol Rita Hayworth divorced Prince Aly Khan in Reno, Nevada on this date. Hayworth once said, "Every man I knew had fallen in love with Gilda and wakened with me," referring to her most successful film role in Gilda and her less-than-successful track record in marriage.
1954---Top Hits
Stranger in Paradise - Tony Bennett
Oh! My Pa-Pa - Eddie Fisher
At the Darktown Strutters' Ball - Lou Monte
Bimbo - Jim Reeves
1955-- Bill Haley's "Dim, Dim the Lights (I Want Some Atmosphere)" enters the R&B charts
1956 -- Martin Luther King, Jr. arrested for the first time for driving 30 mph in a 25mph zone; his home will be bombed on January 30th.
http://seattletimes.nwsource.com/mlk/man/MLKtimeline.html
http://www.holidays.net/mlk/rosa.htm
1956 - Buddy Holly had his first of three recording sessions in 1956 for Decca Records in Nashville, Tennessee with Owne Bradley as producer. Nothing much came out of those sessions. He formed the group, The Three Tunes (changed later to The Crickets), and went on to find fame and fortune when he hooked up with producer Norman Petty in New Mexico. Holly died in a plane crash near Mason City, IA, February 3, 1959 ("the day the music died"). He was 22. Holly was inducted into the Rock and Roll Hall of Fame in 1986.
1958-Ellen DeGeneres, comedienne, actress ("Ellen"), born New Orleans, LA.
1959 - "Alcoa Presents" was first seen on ABC-TV. Later, the show was renamed "One Step Beyond". It was based on "true events that are strange, frightening and unexplainable in terms of normal human experience."
1960 - Burnsville, West Virginia beat Widen, West Virginia in basketball, 173-43. Danny Heater starred by getting in 135 points.
1960 - Pete Rozelle was elected commissioner of the National Football League, a position he held for over 25 years.
1961 - President John F. Kennedy chose Dr. Janet G. Travell (Mrs. John Powell) to be the first woman to hold the position of 'personal physician to the President'.
1961-Wayne Gretzy, former hockey player, Hockey Hall of Famer, born Brantford, Ontario, Canada.
1962---Top Hits
The Twist - Chubby Checker
Peppermint Twist - Joey Dee & The Starliters
Can't Help Falling in Love - Elvis Presley
Walk on By - Leroy Van Dyke
1963-- The Rooftop Singers' "Walk Right In" hits #1
1964-- The Four Seasons' "Walk Like a Man" enters the pop charts.
1969 --California is declared a disaster area after two days of flooding and mud slides.
1970 - NFL Commissioner, Pete Rozelle, the three major television networks, NBC, CBS and ABC, agreed to pay a total of $124,000,000 over four years to broadcast National Football League games. CBS carried the NFC games and NBC the AFC. ABC had the idea to broadcast, "Monday Night Football".
1970---Top Hits
Raindrop Keep Fallin' on My Head - B.J. Thomas
Venus - The Shocking Blue
I Want You Back - The Jackson 5
Baby, Baby (I Know You're a Lady) - David Houston
1974-- Ringo Starr's "You're Sixteen" hits #1
1977--- After removing the diamond from his famous "TCB" ring, Elvis Presley has it placed in an engagement ring for girlfriend Ginger Alden. Elvis proposes to her in the bathroom at Graceland.
1978---Top Hits
Baby Come Back - Player
Here You Come Again - Dolly Parton
You're in My Heart (The Final Acclaim) - Rod Stewart
What a Difference You've Made in My Life - Ronnie Milsap
1978 - A paralyzing blizzard struck the Midwest. One to three feet of snow fell in Michigan, and 20 to 40 inches was reported across Indiana. Winds reached 70 mph in Michigan, and gusted above 100 mph in Ohio. The high winds produced snow drifts twenty feet high in Michigan and Indiana stranding thousands on the interstate highways. Temperatures in Ohio dropped from the 40s to near zero during the storm.
1979 - The guitar synthesizer was first demonstrated.
1979-"The Dukes of Hazzard" premiered on TV. This comedy/action show ran for seven seasons and featured car chases. Brothers Bo Kuke(John Schneider) and Luke Duke ( Tom Wopat) were the good guys, fighting crooked law enforcement in their rural southern community. Other characters included Daisy Duke (Catherine Bach), Uncle Jesse Duke(Denver Pyle), Sheriff Roscoe P. Coltrane (James Best), Deputy Enos Strate(Sonny Shroyer) and Boss Hogg ( Sorrell Books)
1984- "Mike Hammer" re-appeared on TV. Mike Hammer was a gritty, urban detective created by writer Mickey Spillane, very popular in both hard back and pocket book "hard boiled dick" writer, considered still a classic, definitely ahead of his time. Originally a TV series in the 50s with Darren McGavin, CBS revived the series with Stacy Keach as the hard-boiled detective. Production was stopped while Keach was briefly imprisoned for a drug charge in 1984 but the series returned in 1986. Darrin McGavin, who most likely is best remembered as "Kochak", was the originally Mike Hammer on television and one of my favorite shows. As a teenager, I never missed it and consequently read all Spillane's books, along with Dashiell Hammett, Raymond Chandler, Kenneth Millar aka Ross McDonald. Spillane is one of America's greatest authors and his works should be studied in colleges and universities as there are many levels and messages in his observations of good versus evil.
1985 - With a 66-65 win, St. Johns University ended Georgetown's 29-game winning streak. Chris Mullin, now an NBA star, scored 20 points for St. Johns. Patrick Ewing, also an NBA star, lead Georgetown with 9 points, in this the Big East Conference basketball game.
1986-Chicago Wins Super Bowl XX: In their first Super Bowl outing, the Chicago Bears romped over the New England Patriots to win Super Bowl XX, 46-10. Chicago spotted the Patriots a 3-0 lead but then scored the next 44 points while holding New England to seven yards rushing.
1986---Top Hits
That's What Friends are For - Dionne & Friends
Burning Heart - Survivor
Talk to Me - Stevie Nicks
Never Be You - Rosanne Cash
1987 - Coca-Cola was officially named the #1 soft drink in the United States. Pepsi- Cola was at #2.
1988 - The incoming hit musical from London, The Phantom of The Opera, set a Broadway record in advance sales of over $12 million before its grand opening on Broadway on this date. Phantom took in a record-setting amount of $920,272 in seventeen hours when tickets went on sale the previous November.
1988 - A snowstorm in the northeastern U.S. produced 19 inches at Austerlitz NY and Stillwater NY. A storm in the Great Lakes Region left 16.5 inches at Marquette MI, for a total of 43 inches in six days.
1992 - Super Bowl XXVI (at Minneapolis): Washington Redskins 37, Buffalo Bills 24. Washington led 37-10 before Buffalo scored a pair of TDs in the final six minutes. Bills' QB Jim Kelly threw the football a record 58 times (with 4 interceptions) in the losing effort. MVP: Redskins' QB Mark Rypien. Tickets: $150.00
http://images.nfl.com/history/images/0126.jpg
1994—Top Hits
All For Love- Bryan Adams/Rod Stewart/Sting
Hero- Mariah Carey
Breathe Again- Toni Braxton
The Power Of Love- Celine Dion
1995- For a price-tag of $1.7 billion, Cadbury Schweppes, whose arsenal of products already included A&W root beer, Canada Dry, and Crush and Sunkist fruit colas, buyn the United States' third-biggest soft drink concern, the Dr. Pepper / Seven-Up Company. The acquisition left Cadbury Schweppes with 17% of America's $49 billion soda market, putting it just behind Coca-Cola and Pepsico in the field.
1997 - Super Bowl XXXI (at New Orleans): ZZ Top, James Brown, and the "Blues Brothers" perform at the Super Bowl XXXI halftime show. Green Bay 35, New England 21. A classic team effort: QB Brett Favre passed for two TDs and Desmond Howard (MVP) returned a kickoff 99 yards for a score as the Packers won their 12th NFL championship and the first since Super Bowl II in 1968. Tickets: $275.00.
1998 - Compaq Computer Corp. and Digital Equipment Corp. announced plans to merge. In the largest computer biz acquisition to that time, the deal was worth $9.6 billion. March 20, 2002 the stock holders approved the company's merger with Hewlett-Packard.
http://h18000.www1.hp.com/newsroom/pr/2002/pr2002032001.html
1999--- The National Transportation Safety Board determines the cause of John Denver's fatal 1997 airplane crash: Denver neglected to fill his main tank with enough fuel, and in the process of switching over to his backup tank inadvertently put the plane into a deadly roll.
Super Bowl Champions This Date
1986 Chicago Bears
1992-Washington Redskins
1997-Green Bay Packers
--------------------------------------------------------------

American Football Poem
Monday, January 22,2007 this poem was featured in a "You Tube" popular salute. Here is in word format
by Matthew Ballard, www.rhymesandpoems.com:
Bears Poem
By Mathew Ballard
From the first down
To the touchdown
I want to see a Bear
A game played fair
I want to show I care
We need to win this game
Act untamed
Like a Bear
With huge paws
Long sharp claws
And a cause
That never ends
And the poor other team
When the Bears attack
Hear them scream
It's a blitz
It's a quarterback sack
With hits
It's a touchback
We get the ball back
We're staying in bounds
Making first downs
Hear the mighty roar
With another score
Hear the fans clappin'
Bears made it happen
--------------------------------------------------------------

SuDoku
The object is to insert the numbers in the boxes to satisfy only one condition: each row, column and 3x3 box must contain the digits 1 through 9 exactly once. What could be simpler?
http://leasingnews.org/Soduku/soduko-main.htm

--------------------------------------------------