Top commission (75%) plus health and retirement benefits. Full back office, large book funding sources meeting all your clients requirements. Robert Piot: 714-573-9804 or e-mail rpiot@socalleasing.com


Wednesday, January 31, 2007
Headlines---
Correction: Yields on Municipals for Banks
Comments on Marlin Leasing article
Classified Ads---Asset Management
Studebaker-Worthington Parent $65 MM settlement
House Bill Would Limit ILC Ownership
Sales makes it Happen—by Bob Teichman, CLP
"The Lease Production Team"
Classified Ads---Help Wanted
Leasing Association Events-Meetings Open to All
Development Key to Retaining Ambitious Staff
How Leasing News works---C. Menkin, editor
Sales Managers: Hone Your Skills!
Pilot Financial Service Opens in Detroit
"Push Reverse Mortgages," says Ginnie Mae
News Analysis: 2-Year Downturn for Mortgages?
Quality Control Remains Good at Irwin Financial
UAEL Unveils New Website
Derek Nigh Biz. Develp. Mgr Alter Moneta
Ken Schneider Premier Lease & Loan Services
Financial Service Boost Paccar but not enough
Citigroup to pay $1.13B for Internet bank
Merrill buying Republic bank for $1.88 B
Fitch Affirms Textron: Outlook positive
News Briefs---
You May have Missed---
California Nuts Brief---
"Gimme that Wine"
Calendar Events
Snapple Real Facts
Today's Top Event in History
This Day in American History
American Football Poem-Happiness
SuDoku
Daily Puzzle
######## surrounding the article denotes it is a "press release"
-------------------------------------------------------------------

Correction: Yields on Municipals for Banks


A.) If your bank purchases a qualified lease* and you are not subject to the AMT, how do you calculate the taxable equivalent yield? Assume you purchase a lease to yield 7.00% and your cost of funds is 6.00%.
1. Calculate the TEFRA interest loss.
a.) 34% (tax rate) X 20% loss of interest expense = 6.80%*
b.) 6.80% X 6.00% (cost of funds) = .408% or 41 basis points.
2. Your net yield after the interest loss is 6.59% (7.00 - .41)
3. Your taxable equivalent yield is 9.98%
(.59%/.66) The reciprocal of 34% tax rate is 66%
* A lease to a municipality that does not issue more than ten million tax free financings in that budget year.
"Please note there is an error in the story on muni yields for banks. The statement below is referring to a "bank-qualified issuer, however the $10 mill applies to calendar year - not fiscal."
Chris Jones
Key Government Finance
1000 South McCaslin Boulevard
Superior, CO 80027
chris.jones@key.com
720.304.1221
216.357.6663 fax
The "on line" edition was corrected. It now reads "in that calendar year." (not fiscal)
Another reader commented:
"These yields are really out of date. I think Mr. Winders must be using very old material as he is evidently been around forever. Most likely even older than I."
(name with held )
from Mr. Terry Winders, CLP:
"I rarely use current rates because I do not want current rates to confuse the message...but I do feel like an old dinosaur. But I am happy people read them because it makes it worth something...Terry"
"Yields on Municipals for banks."
Leasing #102—by Mr. Terry Winders, CLP
http://www.leasingnews.org/archives/January%202007/01-29-07.htm#102
Get the Basics of Municipal Leasing
http://www.leasingnews.org/#muniz`
--------------------------------------------------------------

Comments on Marlin Leasing article:
"The article was very clear, and well written. Great idea to archive Advanta before the article. Nice Job."
"The \"MY WAY OR THE HIGHWAY\" sign is hitting the nail on the head!! "
"This is what I got out of your article on Marlin Leasing:
1. Gary Shivers was let go with a generous buyout package.
2. Of the 3 big founders of Marlin, there is only one remaining.
3. Marlin Leasing has explored several different avenues in search of growth.
4. These strategies have been expensive and have come at the expense of yield.
5. Dan is 110% committed to the business, and he will be running the show from
here on out.
6. Marlin is a prime target to be bought by a bigger fish."
Article:
http://www.leasingnews.org/#marlin
--------------------------------------------------------------

Classified Ads---Asset Management

Porsche Carrera S $82,600
Bloomfield Township, MI
15+ yrs experience asset management and credit analyst. Leadership and training skills. Audited returns, max residual, lease end and resale negotiator.
E-mail: cmcozzolino@msn.com
Boston, MA
10yrs exp structuring/modeling sophisticated lease/ loan products. Expert programmer: customized portfolio mgmt, securitization, economic capital & pricing applications. Available for contract work.
E-mail: lease_structuring@yahoo.com
Chicago, IL
MBA, 15+ years exp. Long history of success in maximizing residual position through outstanding negotiation skills & lease contract management. Third party re-marketing, forecasting etc...
email: jgambla@aol.com
Chicago, IL
2+ Years Exp. Asset Remarketing Transportation/ Medical/Cosmetic Equipment; Superior End Of Lease Negotiation Skills; Comprehensive Buyer Contacts; Available Immediately For Assignment
Email: Lonnie0168@comcast.net
Princeton, NJ
Asset management/credit/collection
20+ years experience in equipment financing. Last five years in Asset Management including remarketing, end of lease negotiations, equipment and market evaluations
E-mail: bgaffrey@earthlink.net
Sausalito, CA
Sr. Corp. officer, presently serving as consultant, fins. service background, M&A, fund raising, great workout expertise, references
Email: nywb@aol.com
Sonoma, CA
20+ years managing/ maximizing residual values, exp. computers/ hi-tech mfg. Excellent negotiation skills. Outstanding 3rd party contacts/buyers. Created deal winning structures-established residual values.
Email: dfeltman@yahoo.com
Wilton, CT
18 years exp. in IT and High Tech leasing industry. Residual forecasting, workouts, off-lease sales, mid-term restructures, auctions, all aspects of remarketing and equipment management.
Email: charrer@hotmail.com
These job-wanted ads are free. We also recommend to both those seeking a position and those searching for a new hire to also go to other e-mail posting sites:
http://64.125.68.91/AL/LeasingNews/Classified.htm
In addition, those seeking employment should go to the human resource departments on company web sites for funders, captive lessors, and perhaps "broker-lessors."
To place a free "job wanted" ad here, please go to:
http://64.125.68.91/AL/LeasingNews/PostingForm.asp
For a full listing of all "job wanted" ads, please go to:
http://64.125.68.91/AL/LeasingNews/JobPostings.htm
--------------------------------------------------------------

Studebaker-Worthington Parent pays $65 MM settlement
State Bancorp's primary subsidiary, State Bank of Long Island, is the largest independent commercial bank headquartered on Long Island. In addition to its sixteen branch locations throughout Nassau, Suffolk and Queens Counties, the Bank owns Jericho, N.Y.-based Studebaker-Worthington Leasing Corp., a nationwide provider of business equipment leasing.
State Bancorp Inc. announced that it has entered into a settlement over charges it abetted fraud at Island Mortgage Network.
The company will pay $65 million to the plaintiff. The company previously estimated a $74 million settlement on a pretax basis.
The suit was brought up six years ago by a Texas company that accused State Bancorp of abetting fraud at the mortgage company, Melville-based Island Mortgage Network.
Island declared bankruptcy in July 2000 amid allegations it had defrauded homeowners and other companies of tens of millions of dollars. In late January 2006, a federal jury in Brooklyn found State Bancorp liable for about $74.2 million in compensatory damages and interest following a one-month trial.
State Bancorp had said it would appeal the verdict. But in a release Monday evening, the company said it had reviewed its alternatives and decided to settle because of the "time, cost, distraction and significant uncertainty" of pursuing an appeal.
In other news, State Bankcorp reported Net income for 2006 was $11.5 million versus a loss of $36.5 million recorded in 2005. The improvement in net income during 2006 reflects the final settlement of the Island Mortgage Network ("IMN") warehouse lender litigation, resulting in a net credit of $6.2 million in 2006 compared to IMN-related expenses of $82.8 million in 2005.
Other factors positively impacting net income during 2006 were an increase in net interest income and a reduction in the provision for loan and lease losses. Offsetting these positive factors were a modest reduction in non-interest income and a higher provision for income taxes in 2006.
Full press release here:
http://phx.corporate-ir.net/phoenix.zhtml?c=105299&p=irol-newsArticle&ID=
955507&highlight=
--------------------------------------------------------------

House Bill Would Limit ILC Ownership
ELFA eNews Daily
House lawmakers have resubmitted legislation that would prohibit commercial firms from owning industrial loan companies (ILCs).
Under the measure proposed by Reps. Barney Frank (D-Mass.) and Paul Gillmor (R-Ohio), new ILC parents would have to receive over 85 percent of their revenue from financial activities.
It also bans commercially owned ILCs acquired or chartered between October 2003 and January 2007 from expanding, but does not impose such restrictions on those owned by a commercial parent before October 2003.
The bill also gives the Federal Deposit Insurance Corp. (FDIC) full oversight authority over parent companies of ILCs.
The bill was submitted two days before the FDIC holds a public meeting to determine whether to extend its moratorium on ILC applications.
---------------------------------------------------------------

Sales Make it Happen
"The Lease Production Team"
by Bob Teichman, CLP
Teichman Financial Training
When I was a young car leasing salesman our sales manager one day decided to hold an all-day Saturday sales meeting. The loudest grumbling came from the senior salesmen, who felt this imposition cut into their golf time. So it was no surprise when, after an hour of rah, rah, sell, sell, our best salesman stood up and said, "I don't want to have to work my tail off getting deals in the front door, only to lose them out the back door!"
He was referring to his experiences with our documentation department. He always fought with them, and felt that both documentation and credit departments had a personal vendetta against him. Every deal was a struggle.
This guy was a terrific salesman and brought in a lot of deals, but never really learned how to work with the other people whose jobs depended on properly booking leases. Very early in my career I realized that, contrary to the stories told by the salesmen, not all credit and documentation people had horns and tails. In fact, they really wanted to put business on the books. And I quickly learned how to work smoothly with both.
There are three equal parts to the Lease Production Team; Sales, Credit and Documentation. Unfortunately, in some companies, each group views the other as an adversary. Sales bemoan Credit as "deal killers" and Credit feels that Sales is always trying to ram deals into the system. Documentation hunkers down expecting a fight.
But in successful companies, all three work together. However, it is important that each understand how the other groups operate and how each fits into the production cycle. To achieve this may require interdepartmental meetings or cross-training. The result will be an understanding by all that each group handles a transaction from a different point of view. The common thread is risk management.
From that point of view it is easy to see how the parts fit together. Sales define the risk, Credit evaluates the risk and Documentation manages the risk. By recognizing these roles, and by working to enhance, rather than defeat them, a salesperson will be far more successful, both in booking deals as well as his or her relationships with the other members of the Lease Production Team.
Bob Teichman specializes in sales training as well as other aspects of equipment leasing. Bob is a frequent speaker at leasing industry events, and has written articles for the United Association of Equipment Leasing Newsline and other industry publications. He is a co-author of the Certified Leasing Professional's Handbook.
He serves as Chairman of the Leasing News Advisory board, and President of the Certified Leasing Professional Foundation Board. He is also a member of the National Association of Equipment Leasing Brokers and United Association of Equipment Leasing.
Bob Teichman, CLP
Teichman Financial Training
3030 Bridgeway, Suite 213
Sausalito, CA 94965
Tel: 415 331-6445
Fax: 415 331-6451
e-mail: BoTei@aol.com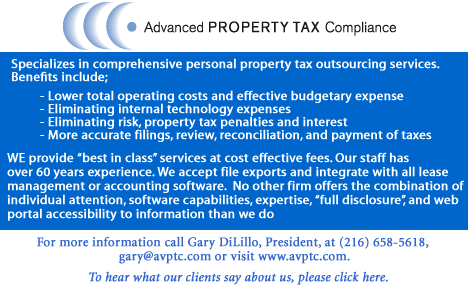 --------------------------------------------------------------

Classified Ads---Help Wanted
Account Manager

North Shore Leasing & Funding Corp.
"FOR ALL OF YOUR FUNDING NEEDS"
Nationwide Account Manager
2 yrs. exp., self-motivated, team oriented, college degree preferred. We approve A to D credits, no equipment restrictions. Resume, salary history, requirements by fax: 631-231-3773 or Steve Kelly at steve@nslf.com
North Shore Leasing & Funding Inc. (NSL&F Inc.) established in 1993, is a national small-ticket equipment leasing company located in Hauppauge, NY.

Sales Professionals


Top commission (75%) plus health and retirement benefits. Full back office, large book funding sources meeting all your clients requirements. Robert Piot: 714-573-9804 or e-mail rpiot@socalleasing.com


---------------------------------------------------------------

Leasing Association Events-Meetings Open to All
UAEL Mountain Area Event
The UAEL Colorado Region
Networking Event

Thursday, February 22, 2007
5:30 PM - 7:30 PM

Dave & Busters
2000 S Colorado Blvd
Denver, CO 80222
Great place to come and network with industry peers.

Attendee Cost

$25.00 (Member Price)
$30.00 (Non-Member Price)

Plan to Attend

To register for this event go to the Event Section of the website.

Host Contact:

Skip Wehner
5280 Financial
303-693-6400 ext 1061
skipw@5280financial.net

Scott Woodring
Dakota Financial, LLC
970-377-1439
swoodring@dakotafin.com

UAEL
78120 Calle Estado #201
La Quinta, CA 92253
---------------------------------------------------------------

Development Key to Retaining Ambitious Staff
AccountingWEB - - Ambitious employees expect to have to jump ship this year, 2007, but better development opportunities could keep them where they are, according to a new poll.

Research for Investors in People (IIP) shows that nearly half of employees (48%) feel they deserve to be promoted within six months, but 60% feel they will have to switch organizations to progress their career.
Over half (53%) of employees questioned said that their organization's approach to promotion remains a mystery, and more than three quarters (77%) were unsure of how development in their role was linked to promotion prospects.
When asked how their bosses could improve the process for promoting people, employees called for clear guidelines for staff at all levels (57%). Over half (54%) cited individual development plans and 47% pointed to a robust appraisals process as important factors.
Commenting on the findings, IIP director June Williams said: "Managers should remember that promotion isn't just about new titles or salary increase – for many employees, being given new responsibilities is more important. What's more, without new challenges, the temptation is to seek progression by moving on elsewhere. Not only does this cost employers as they spend time and money to replace them, it ultimately benefits the competition who are only to happy to snap up new talent."
---------------------------------------------------------------

How Leasing News works---

Christopher "Kit" Menkin, editor
Leasing News is not a "newsletter." Leasing News is a web site that posts information and entertainment for the leasing industry, primarily in the United State; The news edition is generated normally three times a week, Monday-Wednesday-Friday, with up-dates, if needed, or new "editions."
It is part of the web site. The e-mail notification connects to the web site. Over half of those who read the news edition go direct to the web site rather than the e-mail notification sent by Constant
Contact.
The web site has a lot of useful information and sections, much more than the news edition. It is up-dated Monday through Friday during regular business hours.
The news edition is started at 11pm, PST. At this time, the next day United States paper newspapers and their web sites are available. In addition to reading over 30 newspaper front pages and business sections, other sources are also read. The news edition is then organized, written, compiled, and banner ads placed by the editor. The goal is to have it ready to be converted into HTML
code; 1:30am, PST, "drop dead time."
A brief discussion is had about the edition with Brian Wong, the webmaster, who then converts the news edition into HTML. He posts on the web site.
After the main web site edition is complete, the archives section, consisting of the headlines to the story are also coded and put into the archive section, a method to insure that the links are
correct and working. They also link to "top stories" and other collections on the web site.
The third step is to construct the e-mailing announcement. This is then sent by Constant Contact from 3am to 4am, PST, depending on the length and when the original material was received.
At 10:00am, the web site is reviewed for corrections, as this is the first time Maria Martinez-Wong is available. Top Stories, This Day in American History, cartoons, poems, and other "up-dates"
to the web site are made.
It is not unusual for stories to be expanded, or cut, pictures added, and the point is during the day Maria is up-dating the web site sections as needed. If there is a "serious correction," an announcement is made in the next edition, at the top.
The 1:00am goal is to reach the East Coast before they get out of bed, and to also try to reach European, the middle-east, and India before the end of their work day; otherwise, the news would be one day behind for them. It takes Brian three hours daily to complete the postings, so the goal is to call him that it is ready to go at 1:00am. Sometimes it goes past the "drop dead" point at 1:30am
and goes into 2:00am. Neither the editor nor the webmaster are happy about being that late to start.
Web Trends tells us we have readers at 6:30am, EST, and 12:00pm, EST. Most read the edition in the morning.
The purposes of the e-mail headlines sent to readers on the mailing list are to notify those on the mailing list the stories that appear on the web site, and to let them know they are "posted."
Sometimes there are "extra editions" on a breaking story. The headlines click to the story on the web site, and bring the reader to the web site itself.
Tuesday, Thursday night, Saturday morning or day, other features and stories are researched, assembled, and drafts written. When it is not football season, several hours on Sunday are taken to
catch up. Leasing News is a part-time effort by the editor, who is a principal in a 35 year old leasing company, American Leasing, Silicon Valley, California.
During the week, the editor generally opens incoming e-mail at noon, PST, working his lunch hour on Leasing News. E-mail is opened from time to time during the rest of the day, depending on time available. It is not kept open.
Follow-up is made when possible during the afternoon; sometimes the morning, if it is a story not complete. Most of the work is done after 11pm for the news edition. The goal is to be the first with the news, including reaching as many readers on the East Coast and the time zones that will find the news "fresh."
It should be noted, the Leasing News telephone number is not posted on the sight on purpose. This reduces the many questions from students, people who want to go into the leasing business, want to promote a press release, from attorneys or lessee or those with complaints, other reporters who have questions or information to share. There are hundreds of e-mails daily handled by one person. These are processed by e-mail which gives the ability to provide the specific information requested, to obtain information in writing rather than "verbal to writing," and makes it a more efficient to produce a news edition; hopefully more accurate, too, as everything then is in writing.
---------------------------------------------------------------

Sales Managers: Hone Your Skills!
ELFA eNews Daily
Fundamentals of Effective Sales Management, the workshop for leasing and finance sales managers, tackles the sales management issues unique to leasing and finance with proven techniques that will generate sales growth. Professional sales instructors from Mercuri International, the largest sales performance and training consultancy in Europe, are the trainers for this workshop.
Key Benefits of Attending
--Understand what makes for an effective sales manager in leasing and finance
--Build your ability to communicate and deliver sales budgets and plans
--See and use powerful ways to improve the sales results of individuals
--Develop your skills in dealing with high-performers, under-performers and the middle of the road salesperson
--Work on ways to balance your own selling time with your role as a sales leader
--Explore ways to weld a group of individual sales people into an effective sale team
--Examine the options for visiting the customer with your salespeople. Work on different techniques for different situations.
--Benchmark yourself and your sales team against your peers
--Take time to reflect on how effective you are and refresh your motivation
--Come away with powerful, practical tools to help you meet and beat demanding sales and profit targets
Three workshops are scheduled for 2007 in the following locations: March 19-20 in San Francisco, CA; June 18-19 in Chicago, IL; and September 10-11 in Philadelphia, PA.
Attendance Fees
ELFA member (1st person): $1,495
ELFA member (each additional): $1,345
Non-members: $2,990
(another good reason to join ELFA:
http://www.elfaonline.com/membership/ )
Non-members: Please read carefully
Non-members are welcome to attend this conference and must register at the non-member rate. However, if you are employed by a company that has not renewed its membership in the ELFA, you must wait one year to attend this conference as a non-member.
For the complete agenda, hotel information and to register, please go here:
http://www.elfaonline.org/events/2007/ESM/
---------------------------------------------------------------

Pilot Financial Service Opens in Detroit
Freep.com
Pilot Financial Services, a new equipment leasing and alternative financing company, has opened at 22725 Mack Ave. in St. Clair Shores, Detroit, Michigan.
It offers lease financing for businesses to acquire equipment, including everything from computer and medical equipment to office furniture and commercial vehicles.
Pilot works directly between business owners and vendors to obtain equipment through the convenience of leasing at a competitive rate.
---------------------------------------------------------------

"Push Reverse Mortgages," says Ginnie Mae
Ginnie Mae President Robert Couch, appearing at the American Securitization Forum's ASF 2007 in Las Vegas, is calling on lenders to promote reverse mortgages to their lending products.
Reverse mortgages "are on the verge of explosive growth," he predicted. He cited that originations of the product increased by about 80% in 2006, following several years of triple-digit percentage growth.
The draw downs are made and there are no interest or principal payments until termination, such as death, or "assisted living."
IndyMac Bancorp Inc. reported strong top- and bottom-line growth for 2006 at its reverse mortgage unit, Financial Freedom Senior Funding Corp. For the full year, Financial Freedom's production climbed by 71% to $5.02 billion while net earnings more than doubled, to $54.2 million from $24.8 million in 2005.
Financial Freedom ranks as the nation's largest reverse mortgage originator, with market share of approximately 50%.
---------------------------------------------------------------

News Analysis: 2-Year Downturn for Mortgages?
By Paul Muolo
ABSnet
With a half-dozen midsized lenders folding their tents the past month - and others scaling back significantly - mortgage executives from all walks of life are starting to get nervous, wondering just how long the current downturn will last.
Of course, the industry will not know the answer until loan production begins to creep up again - and along with it, profit margins.
Last week, lenders continued to receive nothing but bad news with negative production forecasts, and additional reports about failing, thinly capitalized non-depositories.
The industry's chief trade group, the Mortgage Bankers Association, predicted that a "couple of hundred" residential mortgage banking firms could fail in the next year as the industry works out its excess capacity.
MBA chief economist Doug Duncan, in response to questions, said a "significant" number of mortgage firms could go under in the next year. "There's a lot of capacity in the industry," he said.
The trade group, though, does not think residential production will fall off the cliff this year.
MBA is hardly panicking, even though its members will be among the dead. The group recently inked a deal to purchase a new office building in downtown Washington that will serve as its headquarters. (It declined to say how much it is spending. The number eventually will show up in its tax filing.)
MBA is forecasting that home lenders of all stripes will fund $2.4 trillion in loans this year - 45% of it refinancings - compared to $2.5 trillion in 2006. (MBA's volume number for 2006 differs from that of the Quarterly Data Report, which found lenders funded about $3 trillion in 2006. The QDR is an affiliate of this publication.)
But MBA sees production falling in 2008 and 2009 as well, which does not bode well for the origination side of the business.
One veteran mortgage executive - requesting anonymity because his firm is about to release earnings - said he thinks the current downturn will last 18 months to two years.
Dan Perl, who manages a small nonprime lender in Southern California called First Street Financial, said only firms "with liquidity" will escape unscathed in the current cycle. Mr. Perl said his shop is doing fine, but he did have to let some workers go recently.
First Street is not alone. Residential Capital Corp., Minneapolis, the parent of GMAC, last week said that it is cutting 1,000 jobs. (See related story.)
Angelo Mozilo, chairman and CEO for Countrywide Home Loans, Calabasas, Calif., the nation's largest lender, would not grant an interview for this story, but one source at the company referenced comments made by him noting that the five-decade veteran of mortgages has never seen a soft landing.
One executive at GMAC Residential, asking that his name not be used, said the "worst of it for the industry should be over by the end of the second quarter," but did not seem that confident about his prediction.
The executive said that lenders first need to work through their buyback woes, which number in the billions. He also cited the flat yield curve, which has eaten into profitability.
Last week, the MBA said it does not see the Federal Reserve cutting short-term rates at all this year, a bad omen for lenders trying to make a living off the difference between short- and long-term rates.
(c) 2007 National Mortgage News and SourceMedia, Inc. All Rights Reserved. http://www.nationalmortgagenews.com
http://www.sourcemedia.com
---------------------------------------------------------------

Quality Control Remains Good at Irwin Financial
For the year, net income from continuing operations totaled $37 million or $1.25 per share, a $1.2 million dollar increase but a 1 percent year over year decline on a per share basis. Return on average equity for continuing operations was 8.1 and 7.1 percent for the quarter and the year respectively. The commercial finance and commercial banking segments both had record annual net income in 2006, offsetting a modest decline in the home equity segment and significant increases in parent and other expenses.
The commercial finance line of business earned $3.5 million in the fourth quarter of 2006, up from $3.3 million in the third quarter. Loan and lease fundings totaled $164 million, compared to $147 million in the third quarter. Net income totaled $12.6 million for the year, a 70 percent increase and a record for the segment.
The segment's loan and lease portfolio now totals $1.1 billion, representing a 29 percent increase over the past year. Net interest income totaled $12.3 million during the fourth quarter and net interest margin increased to 4.77 percent, up from 4.27 percent in the prior quarter.
Credit quality remains good. The loan and lease loss provision in this segment totaled $2.1 million during the quarter, up from $1.6 million during the prior quarter. Net charge-offs decreased to $0.9 million, as compared to $1.2 million in the prior quarter. The thirty-day and greater delinquency ratio increased modestly to 0.60 percent at December 31, from 0.57 percent at September 30.
Full press release here:
http://biz.yahoo.com/prnews/070130/cltu074a.html?.v=1
### Press Release ###########################

UAEL Unveils New Website
www.uael.org
La Quinta, Calif---In order to keep up with the changing pace of not only the equipment leasing industry, but technology in general; the UAEL is unveiling a new website this week that promises a more efficient connection to all that is leasing. Through its user friendly browsers, clean graphics, and well-organized drop down menus, members will find navigation, "a much more efficient process than before," says Jason Freeman, web developer.
Jason Freeman, also a UAEL staff member, said that "UAEL's Communication Committee played an integral part in not only the decision to develop and implement the new website, but its organization as well."
"So far member feedback has been overwhelmingly positive," says Joseph Woodley, Executive Director of the UAEL. "It's amazing how far we've come even in the last two years."

The UAEL first opened its doors in 1974 with only 15 member firms. Today it caters to more than 300 and continues to grow every year. An important goal of the UAEL is to foster its member's abilities as leasing professionals to excel in the leasing industry by providing them the necessary tools to network with top people in their field.
The association also succeeds in providing and constantly improving a suite of industry competitive educational products as well as a place to be involved.
### Press Release ###########################

Alter Moneta Announces Appointment to Western Vendor/Dealer Network in U.S.
SALT LAKE CITY, UTAH,—Alter Moneta's Vendor Finance Group announces the hiring of Derek Nigh as Business Development Manager for the equipment leasing and finance firm's western vendor/dealer network. This independent asset finance company, headquartered in Montréal, Quebec, serves customers through an expanding national network now covering the states of Utah, Colorado, Nevada, and Arizona.
The company announced last month that it expects more than half of its business in 2007 will stem from the United States. The vendor/dealer network serves middle-market manufacturers and dealers seeking financing services for their construction, trucking, and other essential-use equipment sectors.
"With Alter Moneta I have an even greater opportunity for personal growth and new challenges," he said, noting that the organization's flat structure provides ready access to top decision-makers. He reports to Regis Legath, Vice President Strategic Alliances located in Mt Laurel, N.J.
Nigh states that his goal over the next year is to add more manufacturers to Alter Moneta's growing vendor customer base. His approach: "Service, service, service. I believe being timely--and consistently exceeding customer expectations--is crucial."
Before joining Alter Moneta, Nigh was employed by De Lage Landen, headquartered in Wayne, PA., also in business development. He has worked in the equipment finance and leasing industry for more than a decade and has significant experience in vendor sales, including three years with CIT, where he worked inside the sales and loan processing department in Tempe, AZ. In that capacity, he gained a deep understanding for all of the business functions--from sales through portfolio maintenance. He was promoted to outside sales and moved to Colorado Springs, CO.
He has also been employed by FCC Equipment Financing headquarted in Jacksonville, FL and Zions Credit Corporation headquartered in Salt Lake City, Utah.
The Erda, Utah, native earned a BA in marketing with a minor in Spanish, graduating Cum Laude from Utah State University in 1996.
About Alter Moneta
www.altermoneta.com
Alter Moneta, headquartered in Montréal, Québec, was established in 1998 as a de novo asset-based equipment finance company. Recently the company announced that Bear Stearns Merchant Banking ("BSMB"), a leading private equity firm, had agreed to acquire a controlling interest in Alter Moneta with the Caisse de dépôt et placement du Québec ("Caisse"), a leading investment fund manager with assets under management in excess of $CDN 180 billion maintaining a minority shareholder role.
Today, Alter Moneta is one of the fastest-growing independent originators in the mid-market equipment finance industry in North America. The company provides collateralized lending, financing and leasing services to middle-market businesses, in the trucking and warehousing, construction, manufacturing, and services industries. The company lends against and finances a wide range of new and used revenue-producing, essential-use equipment including various construction equipment, transportation assets, and various manufacturing machinery.
### Press Release ###########################

Premier Lease & Loan Services Announce the Appointment of
Ken Schneider to Divisional Assistant Vice President
Cincinnati, OH - Premier Lease & Loan Services, announce the appointment of Ken Schneider to Divisional Assistant Vice President of Great American Insurance Company and Director of Product Management for Premier's Equipment Group.
In his new role, Mr. Schneider will be responsible for the product development and underwriting of Premier's commercial equipment insurance products including @Request LeaseProtection®, Automatic Insurance®, and Equipment Maintenance.

Ken Schneider
Mr. Schneider joined Premier Lease & Loan Services in 1999, and has over 17 years experience in the insurance industry covering multiple lines of insurance.
Vic Villegas, Great American Insurance Divisional Senior Vice President, stated "Ken possesses a broad range of skills and experiences in product management, claims, underwriting, and client relationships. Ken's addition to the team will help Premier and Great American grow in the desirable commercial equipment leasing and commercial equipment maintenance customer segments."
About Premier Lease & Loan Services
A member of Great American Insurance Group, Premier Lease & Loan Services specializes in providing lease- and loan-related insurance products for financial institutions, focusing on commercial equipment lessors and vehicle lenders and lessors. Premier's creative and flexible programs provide risk management, fee and product enhancement benefits. Headquartered in Cincinnati, Premier has offices in Seattle, San Diego and the United Kingdom, with sales and insurance offices spanning the globe.
About Great American Insurance Group
Great American Insurance Group's roots go back to 1872 with the founding of its flagship company, Great American Insurance Company. Also based in Cincinnati, the operations of Great American Insurance Group are engaged primarily in property and casualty insurance, focusing on specialty commercial products for businesses, and in the sale of annuities, life and supplemental health insurance products. The members of Great American Insurance Group are subsidiaries of American Financial Group, Inc. (AFG), also based in Cincinnati. AFG's common stock is listed and traded on the New York Stock Exchange and NASDAQ under the symbol "AFG."

[headlines]
### Press Release ###########################
--------------------------------------------------------------

News Briefs----
Financial Service Boost Paccar but not enough
http://seattletimes.nwsource.com/html/businesstechnology/
2003547900_webpaccar30.html?syndication=rss
Citigroup to pay $1.13B for Internet bank
http://www.newyorkbusiness.com/apps/pbcs.dll/article?AID=/20070129/
FREE/70129008/1052
Merrill buying Republic bank for $1.88 B
http://www.nypost.com/seven/01302007/business/
merrill_buying_republic_for_1_8b_business_.htm
Fitch Affirms Textron & Textron Financial's Ratings; Outlook Still Positive
http://www.fitchratings.com/corporate/events/press_releases_detail.cfm?pr_id=3398
25&sector_flag=7&marketsector=1&detail=
North Valley Bancorp Reports Increased Net Income for 2006
http://www.marketwire.com/mw/release_html_b1?release_id=208811
UPS profit hits $1.13 billion in 4th quarter
http://www.ajc.com/business/content/business/stories/2007/01/30/0130bizups.html
Bernanke quietly guides economy
http://www.usatoday.com/money/economy/fed/2007-01-30-bernanke-usat_x.htm
Bill Gates interviewed on Daily Show re: Vista
http://www.comedycentral.com/motherload/player.jhtml?ml_video=81467&ml_collection
=&ml_gateway=&ml_gateway_id=&ml_comedian=&ml_runtime=&ml_context=show&ml_or
igin_url=%2F&ml_playlist=&lnk=&is_large=true
---------------------------------------------------------------


You May have Missed---
War Report
http://www.comw.org/warreport/
( Dash sent this to me. He and his navy buddies read this more than any other news source. It appears
press reports from all over the world, not just the United States. Kit Menkin )
----------------------------------------------------------------


California Nuts Briefs---
Wilson says goodbye to 'Pet Sounds': Singer thrills crowd with what's said to be final performance of Beach Boys' masterpiece
http://www.mercurynews.com/mld/mercurynews/entertainment/music/16573536.htm
----------------------------------------------------------------


"Gimme that Wine"
Cutting the Alcohol in Wine: What Wineries Don't Want You to Know
http://wine.appellationamerica.com/wine-review/Alcohol-Reduction-in-Wine.html
Cold winter may help Arizona's wine industry
http://www.azcentral.com/news/articles/0130biz-winebug-ON.html
How to host a wine tasting
http://www.sfgate.com/cgi-bin/article.cgi?f=/c/a/2007/01/26/WIGS9NNTK31.DTL
Wine Prices by vintage
http://www.winezap.com
http://www.wine-searcher.com/
US/International Wine Events
http://www.localwineevents.com/
Winery Atlas
http://www.carterhouse.com/atlas/\
Leasing News Wine & Spirits Page
http://two.leasingnews.org/Recommendations/wnensprts.htm
The London International Vintners Exchange (Liv-ex) is an electronic exchange for fine wine.
http://www.liv-ex.com/
----------------------------------------------------------------

Calendar Events This Day
Backwards Day
Dress backwards.
Nauru: National Holiday
Republic of Nauru, Commemorates independence in 1968 from a UN trusteeship administered by Australia, New Zealand, and the UK.
http://worldatlas.com/webimage/countrys/oceania/nr.htm
http://geography.about.com/library/cia/blcnauru.htm
http://www.janeresture.com/nauru_picture_gallery/index.htm
Catholic Saint Feast Days:
· St. Aidan
· St. Cyrus
· St. Marcella
· St. Adamnan of Coldingham
· St. Aidan of Ferns
· St. Athanasius
· St. Bobinus
· St. Ulphia
· St. Tarskius
· St. Trypbaena
· Sts. Saturninus, Thrysus, & Victor
· St. Eusebius
· St. Francis Xavier Bianchi
· St. Geminian
· St. Julius of Novara
· St. Madoes
· St. Marana and Cyra
· St. Martin Manuel
· St. Nicetas
· St. Metranus
http://www.catholic.org/saints/f_day/jan.php
----------------------------------------------------------------

Nauru is the world's smallest independent republic.
(see National Holiday above)
----------------------------------------------------------------

Today's Top Event in History
1963 -- Secretary of Defense Robert McNamara declares:
"The war in Vietnam is going well and will succeed."
[headlines]
----------------------------------------------------------------

This Day in American History
1734- Birthday of Robert Morris, Signer of the Declaration of Independence, the Articles of Confederation and the Constitution. He was only one of two men who signed all three documents. He was the country's first "Superintendent of Finance. The Robert Morris Association, formed by the Bankers Association, honors him. He was born at Liverpool, England, and died May 7, 1806, at Philadelphia, PA.
http://www.robert-morris.com/
1752 -The profession ceremony for Sister St. Martha Turpin was held at Ursuline Convent in New Orleans, LA. She was the first American-born woman to become a nun in the Catholic Church. She was born in Illinois, and entered the Uruline Convent in 1748. She began her novitiate on July 2,1749, and made her profession of faith this day in 1752. She died on November 20, 1761, at the age of 30.
http://www.ursulineneworleans.org/history.htm
http://www.accesscom.net/ursuline/
http://new-orleans.travelape.com/attractions/old-ursuline-convent/index.html
1795-Wounded by the sharp criticism of his colleagues, Alexander Hamilton resigned his post as the Secretary of the Treasury. During his run as the first U.S. Treasury Secretary, Hamilton put his conservative stamp on the young nation's finances, establishing a national bank and a tax-based system to fuel the repayment of national and foreign debts. Hamilton also pushed for the Federal government to assume full responsibility for debts incurred by the states during the Revolutionary War. However, Hamilton's Federalist ardor was a frequent target for controversy. He also saw the brewing of the wars in Europe and growing interest in European powers interest in the America's, which was not a popular view with a country that wanted to remain isolationist.
1848-John C. Fremont is court-martialed. An outstanding military leader and abolitionist, known for being ahead of his time, he sided with the wrong political group. He was later pardoned by President Polk, but he resigned his commission. The Gold Rush made him a multimillionaire, where he moved to New York, became actively involved in politics and ran for president to be defeated by Democrat James Buchanan because of his anti-slavery views. He was appointed a general by President Lincoln, but got into political trouble again by proclaiming freedom for all slaves in military
campaigns he was winning ( it was before the emancipation doctrine ).In 1864, he was again considered for the Republican presidential nomination. Popular but controversial, Frémont decided that his bid for the office would cause division within the party. He retired from public life and returned to the West. From 1878 to 1883, Frémont held public office again as appointed governor of the territory of Arizona. Just months before his death on July 13, 1890, Congress granted him a pension, acknowledging the importance of Frémont's early explorations of the West.
http://memory.loc.gov/ammem/today/jan31.html
1851-San Francisco Orphan's Asylum, first in California founded.
1863- The first Union regiment in the Civil War made up of African-American soldiers was the 1st Regiment, South Carolina Volunteers, organized in the summer of 1862 by Major General David Hunter. Since there was no authority at that time for its muster into federal service, it was disbanded then reorganized in October 1862 and mustered into federal service at Buford, SC, on January 31, 1863. Its designation was changed on February 8, 1864, to the 33rd U.S. Colored Infantry.
1865-The controversy of free slaves continued and it was not until this day the U.S. House of Representatives passes the 13th Amendment to the Constitution, abolishing slavery in the United States. It read, "Neither slavery nor involuntary servitude...shall exist within the United States, or any place subject to their jurisdiction." When the Civil War began, President Lincoln's professed goal was the restoration of the Union. But early in the war, the Union began keeping escaped slaves rather than returning them to their owners, so slavery essentially ended wherever the Union army was victorious. In September 1862, Lincoln issued the Emancipation Proclamation, freeing all slaves in areas that were still in rebellion against the Union. This measure opened the issue of what to do about slavery in border states that had not seceded or in areas that had been captured by the Union before the proclamation. In 1864, an amendment abolishing slavery passed the Senate but died in the House as Democrats rallied in the name of states' rights. The election of 1864 brought Lincoln back to the White House and significant Republican majorities in both houses, so it appeared the amendment was headed for passage when the new Congress convened in March 1865. Lincoln preferred that the amendment receive bipartisan support--some Democrats indicated support for the measure, but many still resisted. The amendment passed 119 to 56, seven votes above the necessary two-thirds majority. Several Democrats abstained, but the 13th Amendment was sent to the states for ratification, which came in December 1865. With the passage of the amendment, the institution that had indelibly shaped American history and had started the Civil War was eradicated.
1874 -Jesse James gang robs train at Gads Hill MO.
http://www.rosecity.net/trains/picture4.html
1892 – Birthday of Eddie Cantor (Edward Israel Iskowitz) ('banjo eyes': actor, singer: If You Knew Susie like I Know Susie, Alabamy Bound, Dinah, Ida, Makin' Whoopee, Ma He's Makin' Eyes at Me; died Oct 10, 1964)
http://www.eddiecantor.com/
1872- Zane Grey (original name Pearl Grey), American dentist and prolific author of tales of the Old West, was born at Zanesville, OH. Grey eventually wrote more than 80 books that were translated into many languages and sold more than 10 million copies. The novel Riders of the Purple Sage (1912) was the most popular. In 1886, he graduated with a degree in dentistry and moved to New York to begin his practice. Grey's interest in dentistry was half-hearted at best, and he did not relish the idea of replicating his father's safe but unexciting career path. Searching for an alternative, Grey decided to try his hand at writing; his first attempt was an uninspiring historical novel about a family ancestress. At that point, Grey might well have been doomed to a life of dentistry, had he not met Colonel C. J. "Buffalo" Jones in 1908, who convinced Grey to write Jones' biography. More importantly, Jones took him out West to gather material for the book, and Grey became deeply fascinated with the people and landscape of the region. Grey's biography of Jones debuted in 1908 as The Last of the Plainsmen to little attention, but he was inspired to concentrate his efforts on writing historical romances of the West. In 1912, he published the novel that earned him lasting fame, Riders of the Purple Sage. Like the equally popular Owen Wister novel, The Virginian (1902), the basic theme of Riders revolves around the transformation of a weak and effeminate easterner into a man of character and strength through his exposure to the culture and land of the American West. Grey's protagonist, the Ohio-born Bern Venters, spends several weeks being tested by the rugged canyon country of southern Utah before finding his way back to civilization. Venters, Grey writes, "had gone away a boy-he had returned a man." Though Riders of the Purple Sage was Grey's most popular novel, he wrote 78 other books during his prolific career, most of them Westerns. He died in 1939, but Grey's work continued to be extraordinarily popular for decades to come, and by 1955, his books had sold more than 31 millions copies around the world. With the possible exception of Riders, today Grey's books are little read, and most modern readers find them insufferably pompous, moralizing, and sentimental. Grey died Oct 23, 1939, at Altadena, CA.
1907-Birthday of trombonist Benny Morton, born New York City, New York.
http://www.centrohd.com/biogra/m1/benny_morton_b.htm
http://www.jazzprofessional.com/interviews/Benny%20Morton_1.htm
1905 -- American novelist/short story writer John O'Hara born, Pottsville, Pennsylvania.
http://www.ncteamericancollection.org/litmap/ohara_john_pa.htm
http://oharas.com/directory/johnohara.html
1911 - Tamarack, CA, was without snow the first eight days of the month, but by the end of January had been buried under 390 inches of snow, a record monthly total for the U.S.
1914- Jersey Joe Walcott, boxer born Arnold Raymond Cream at Merchantville, NJ. Walcott lost a heavyweight title fight to Joe Louis in 1947 but then defeated Ezzard Charles to win the title in 1951 after losing to him twice before. At 37 years of age, he was the oldest man to win the heavyweight crown. Died at Camden, NJ., Feb 27,1994.
1915—Trumpet player Bobby Hackett birthday, perhaps best known for his solo in
"String of Peals" with Glenn Miller. He later became much more known as a Dixieland
coronet player in the Dixieland revival of the 1950's. He died in 1976.
http://www.libertyhall.com/bobby.html
http://spaceagepop.com/hackett.htm
1915-American television host Garry Moore was born Thomas Garrison Morfit at Baltimore, MD. His best-known shows were "I've Got a Secret" (1952-67) and "To Tell the Truth" (1969-76). He gave Carol Burnett her break on TV when he made her a regular on "The Garry Moore Show." He died Nov 28, 1993, at Hilton Head Island, SC.
http://www.museum.tv/archives/etv/M/htmlM/mooregarry/mooregarry.htm
1919- Jackie Roosevelt Robinson, Baseball Hall of Fame infielder born at Cairo, GA. Robinson was a star athlete at UCLA and an officer in the US Army during World War II. In Oct, 1945, Branch Rickey of the Brooklyn Dodgers signed Robinson to a contract to play profes­sional baseball, thereby breaking the sport's unofficial, but firm, color line. Robinson proved to be an outstand­ing player who endured unimaginable racial taunts and still excelled. He won Rookie of the Year honors in 1947 and was the National League's Most Valuable Player in 1949. He led the Dodgers to six pennants and a World Series championship in 1955. Inducted into the Hall of Fame in 1962. Died at Stamford, CT, Oct 24, 1972.
1921-Birthday of tenor Mario Lanza, billed as the successor to Enrico Caruso, born in Philadelphia, PA. There were predictions that he would become the greatest tenor of his time, perhaps even of the century. But his unreliability, destructive temper tantrums and a penchant for overeating, then going on frantic diets destroyed his career. Lanza died of a heart embolism in 1959 at age 38. Mario Lanza's 1951 film "The Great Caruso" is reported to have grossed more than five-million dollars. And two of his '50s recordings, "Be My Love" and "The Loveliest Night of the Year," sold more than a million copies each.
http://www.rense.com/excursions/lanza/
1923 – Birthday of Norman Mailer (Pulitzer Prize-winning novelist: The Armies of the Night; Miami and the Siege of Chicago, The Executioner's Song, The Naked and the Dead, An American Dream) Born Long Branch, New Jersey
http://www.iol.ie/~kic/
http://www.americanlegends.com/authors/norman_mailer.html
http://www.wiredforbooks.org/normanmailer/
1928- Scotch tape was developed by Richard Drew of the 3M Company.
1931 – Birthday of Ernie (Ernest) Banks (Baseball Hall of Famer: Chicago Cubs [all-star: 1955-1962, 1965, 1967, 1969/NL Baseball Writer's Award: 1958, 1959]; 512 home runs; over 40 in a single season five times; record five grand slams [1955], 47 home runs [1958] most ever hit by a shortstop)
http://www.baseballhalloffame.org/hofers_and_honorees/hofer_bios/banks_ernie.htm
1936 - The radio show, "The Green Hornet" was introduced by its theme song, "The Flight of the Bumble Bee". The show was first heard on Detroit, Michigan's WXYZ radio, lasting for 16 years. "The Green Hornet" originated from the same station the "The Lone Ranger" was performed on. The title character in "The Green Hornet" was really named Britt Reid, who was supposed to be the great nephew of John Reid, the Lone Ranger. Both series were created by George Trendle and Fran Striker.
http://members.aol.com/meow103476/greenhornet.html
1936-Birthday of singer Marvin Junior (The Dells), Harrell, AR
http://www.themightydells.com/
http://www.fantasyjazz.com/html/dells_bio.html
http://www.epinions.com/content_59435355780
1936-Birthday of trombonist Garnett Brown, Memphis, TN
Composer, arranger, and trombonist, Garnett earned his B.S. in music at the University of Arkansas at Pine Bluff, and went on to study film scoring and electronic music at UCLA. His numerous performances and recordings include those with Herbie Hancock, Lionel Hampton, Manhattan Transfer, Quincy Jones, Billy Taylor, Chick Corea, Freddie Hubbard, and Dizzy Gillespie. He has co-ordinated, conducted, arranged, composed, and performed music for numerous feature films and television programs, including Roots: Second Generation, A Soldier's Story, and Fat Man and Little Boy. He has received numerous awards, including the first place trombone prize in the Downbeat Reader's Poll in 1967 and 1974. BMI has honored him twice, with the Jazz Pioneers Award in 1984 and the Contribution to American Music Recognition Award in 1990. In 1988 he played with the Dizzy Gillespie Orchestra in an East Coast and European tour. Recently Brown was the orchestrator, arranger, and conductor of the score for the film Harlem Nights; he also worked as music co-ordinator on a feature film with Michel Legrand, and participated in a lecture / demonstration and concert with Billy Taylor for the Washington, D.C. National Association of Jazz Educators. He presently teaches at UCLA in the Music Department, plus is a well-known studio musician.
1937-Birthday of American composer Philip Glass, Baltimore, MD.
http://www.philipglass.com/
1940- The first Social Security check was issued. Ida May Fuller of Ludlow, VT, received the first monthly retirement check in the amount of $22.54. Ms Fuller had worked for three years under the Social Security program (which had been established by legislation in 1935). The accumulated taxes on her salary over those three years were $24.75. She lived to be 100 years and collecting $22,888 in Social Security benefits.
1944-Birthday of blues harmonica player Charlie Musselwhite, born Kosciusko, Mississippi
http://www.charlie-musselwhite.com/memphis.htm
http://www.rosebudus.com/musselwhite/
1945 -- US: Army Private Eddie Slovik shot for desertion, the first
since the civil war. Gen. Dwight D. Eisenhower, supreme allied commander, personally ordered the execution during the closing days of World War II to deter other potential deserters. The story of his execution was made into a motion picture with actor Martin Sheen in the role of Private Slovik.
http://www.jewishvirtuallibrary.org/jsource/biography/Slovik.html
http://www.amazon.com/exec/obidos/tg/detail/-/6302161401/103-0205572-2897419
?v=glance#product-details
1947 –Birthday of (Lynn) Nolan Ryan (baseball: pitcher: NY Mets [World Series: 1969], California Angels [all-star: 1972, 1973, 1975,
http://www.charlie-musselwhite.com/memphis.htm
1977, 1979], Houston Astros [all-star: 1981, 1985], Texas Rangers [all-star: 1989]; record for career strike outs [5,714] and no-hitters [7])
1948 -- J. D. Salinger's short story "A Perfect Day for Banana Fish" appears in The New Yorker. The earliest mention of the "Glass" family.
http://www.biblion.com/litweb/biogs/salinger_j_d.html
http://members.aol.com/jdsletters/index.html
1949- the first "Soap Opera" on daytime television was "These Are My Children," by Irna Phillips, which was aired between 5 and 5:15pm every weekday from January 21 to February 25, 1949, by NBC from Chicago, IL.
1949 - The temperature at San Antonio, TX, plunged to a record low of one degree below zero. Helena MT reached 42 degrees below zero.
1950- George Mikan, center for the Minneapolis Lakers, was chosen the greatest basketball player of the half-century by a national poll of sportswriters.
1951—Top Hits
My Heart Cries for You - Guy Mitchell
Tennessee Waltz - Patti Page
A Bushell and a Peck - Perry Como & Betty Hutton
The Shot Gun Boogie - Tennessee Ernie Ford
1951- Rock vocalist Phil Collins was born in London. He joined the art-rock group Genesis in 1970 as drummer, replacing John Mayhew. Collins became the lead vocalist for Genesis after the group's front man, Peter Gabriel, left in 1974. With Collins fronting the band, Genesis began to score hit singles, starting with "Follow You, Follow Me" in 1978. Collins, while remaining with Genesis, started a solo career in 1982. His first album, "Face Value," sold two-million copies. He's had numerous single hits as well, including such chart- toppers as "Against All Odds," "One More Night," "Sussudio" and "Separate Lives," a 1986 duet with Marilyn Martin.
1951 – Birthday of Harry Wayne Casey (musician: keyboard, singer: group: KC and the Sunshine Band: Do It Good, Queen of Hearts, Rock Your Baby, Get Down Tonight, That's the Way [I Like It], [Shake, Shake, Shake] Shake Your Booty, I'm Your Boogie Man, Keep It Comin' Love, Please Don't Go) Born
Hialeah, Florida
http://discomuseum.com/KCSunshineBand.html
http://www.harrywaynecasey.com/
1952-Birthday of harmonica player Paul deLay, Portland, Oregon
http://www.cascadeblues.org/NWBlues/PauldeLay/PauldeLay.htm
http://www.pauldelay.com/about.ihtml
http://www.mnblues.com/review/delaylive.html
http://home.europa.com/~damray/welcome.html
1958 -"Jackpot Bowling" premieres on NBC with Leo Durocher as host
1958- The first successful US satellite. Although launched four months later than the Soviet Union's Sputnik, Explorer reached a higher altitude and detected a zone of intense radiation inside Earth's magnetic field. This was later named the Van Allen radiation belts. More than 65 subsequent Explorer satellites were launched through 1984.
1959—Top Hits
Smoke Gets in Your Eyes - The Platters
Donna - Ritchie Valens
The All American Boy - Bill Parsons
Billy Bayou - Jim Reeves
1960-Jimmy Jones' "Handy Man" enters the R&B chart, soon to be #3. The song is written and produced by Otis Blackwell. James Taylor will make it a #4 pop hit in 1977.
Jimmy Jones' "Handy Man" enters the R&B chart, soon to be #3. The song is written and produced by Otis Blackwell. James Taylor will make it a #4 pop hit in 1977.
1961- a test of Project Mercury spacecraft accomplished the first US recovery of a large animal from space. Ham, the chimpanzee, successfully performed simple tasks in space.
1961- the first Commander of a combat ship who was African-American was Lieutenant Commander Samuel Lee Gravely, Jr., of Richmond, VA, who on January 31, 1961, assumed command of the destroyer escort U.S.S. Falgout, one of the vessels of Escort Squadron 5 on duty with the barrier Pacific force. The ship had a crew o f150 and 13 officers.
1962-U.S. Admiral Samuel L. Gravely becomes the first Black person to achieve flag rank, rear admiral. In September 1976, Vice Admiral Gravely assumed command of the Third Fleet. During 1978-80, he was Director of the Defense Communications Agency. Vice Admiral Samuel L. Gravely, Jr., retired from the Navy on 1 August 1980.
http://www.raaheroes.com/military/navy/gravely.htm
http://www.history.navy.mil/photos/pers-us/uspers-g/s-gravly.htm
http://www.aaregistry.com/detail.php3?id=1250
1963 -- Secretary of Defense Robert McNamara declares:
"The war in Vietnam is going well and will succeed."
1965 - No. 1 Billboard Pop Hit: ``You've Lost That Lovin' Feelin','' The Righteous Brothers. The song is the first No. 1 song for the duo of Bill Medley and Bobby Hatfield.
1966 - A blizzard struck the northeastern U.S. When the storm came to an end, twenty inches of snow covered the ground at Washington D.C.
1967—Top Hits
I'm a Believer - The Monkees
Tell It Like It Is - Aaron Neville
Georgy Girl - The Seekers
There Goes My Everything - Jack Greene
1968-As part of the Tet Offensive, Viet Cong soldiers attack the U.S. Embassy in Saigon. A 19-man suicide squad seized the U.S. Embassy and held it for six hours until an assault force of U.S. paratroopers landed by helicopter on the building's roof and routed them. The offensive was launched on January 30, when communist forces attacked Saigon, Hue, five of six autonomous cities, 36 of 44 provincial capitals, and 64 of 245 district capitals. The timing and magnitude of the attacks caught the South Vietnamese and American forces off guard, but eventually the Allied forces turned the tide. Militarily, the Tet Offensive was a disaster for the communists. By the end of March 1968, they had not achieved any of their objectives and had lost 32,000 soldiers and had 5,800 captured. U.S. forces suffered 3,895 dead; South Vietnamese losses were 4,954; non-U.S. allies lost 214. More than 14,300 South Vietnamese civilians died. While the offensive was a crushing military defeat for the Viet Cong and the North Vietnamese, the early reporting of a smashing communist victory went largely uncorrected in the media and this led to a great psychological victory for the communists. The heavy U.S. casualties incurred during the offensive coupled with the disillusionment over the earlier overly optimistic reports of progress in the war accelerated the growing disenchantment with President Johnson's conduct of the war. Johnson, frustrated with his inability to reach a solution in Vietnam announced on March 31, 1968, that he would neither seek nor accept the nomination of his party for re-election. As reported earlier, after leaving office he retired to his ranch in Texas and shortly died a broken man as his political influence and popularity was nil.
1968-John Fred and his Playboy Band's "Judy in Disguise" and the American Breed's "Bend Me, Shape Me" are certified gold. Neither group came even close to selling that many records with any other release
1968 -- A Seattle (Washington) City Council hearing concludes that there are no legal means to curb hippies in the U-District.
http://www.seattletimes.com/centennial/october/outrage.html
1971 -- The Winter Soldier Hearings begin in a Howard Johnson's motel in Detroit. Sponsored by the group Vietnam Veterans Against the War, the hearings are an attempt by soldiers who have served in Vietnam to publicize U.S. conduct in the war. The veterans testify that the My Lai massacre was not an isolated incident & that American troops have committed atrocities. More than 100 veterans, in fact, testify to brutal US acts. Oregon Senator Mark Hatfield will enter the Winter Soldier hearings into the Congressional Record but, otherwise, the proceedings capture little attention.
http://www.prairienet.org/vvaw/
1971- the first sport played on the moon was golf. Astronaut Alan Bartlett Sheppard, Jr. commander of Apollo 14, used a six-iron to hit a golf ball on the moon. In the lunar gravity, the ball kept going until it was far out of sight.
1972-Joan Baez claims a gold record for her album "Any Day Now," which was made up solely of songs by Bob Dylan. The LP went gold three years after its release.
1974 - No. 1 Billboard Pop Hit: ``The Way We Were,'' Barbra Streisand. The title song to the Streisand-Robert Redford film wins a Grammy for songwriters Marvin Hamlisch and Alan and Marilyn Bergman, and an Academy Award for Best Song.
1975-- Barry Manilow's "Mandy" goes gold. Originally titled "Brandy,"
Manilow changed it at the recording studio.
http://www.ionicom.com/songs/mandy.htm
http://www.barrynet.com/
http://www.barrynet.com/discography.html
1975—Top Hits
Mandy—Barry Manilow
Please Mr. Postman - Carpenters
Laughter in the Rain - Neil Sedaka
Fire - Ohio Players
(I'd Be) A Legend in My Time - Ronnie Milsap
1981-Female disco duo A Taste of Honey enter the soul chart with a disco remake of Kyu Sakamoto's 1963 hits Number One hit, "Sukiyaki." The latter peaks at Number One on the soul chart. It makes it to the pop chart in March and climbs to #3
1982-US male Figure Skating championship won by Scott Hamilton
http://cbs.sportsline.com/u/page/cbs/talent/hamilton.htm
1982 - A snowstorm struck Missouri, Illinois and Indiana. Twenty- five inches of snow at Greenville IL, located east of Saint Louis, paralyzed the community. The storm left 4000 motorists stranded for two days
1983—Top Hits
Down Under - Men at Work
Africa - Toto
Sexual Healing - Marvin Gaye
Talk to Me - Mickey Gilley
1985 - John Fogerty, formerly of Creedence Clearwater Revival, returned to A&M recording studios in Hollywood, California to perform his first 'live' performance in 14 years when he performed in a video called "Rock and Roll Girls".
http://www.johnfogerty.com/main.php
http://www.delafont.com/music_acts/John-Fogerty.htm
http://www.rollingstone.com/artists/bio.asp?oid=1648&cf=1648
1984 - No. 1 Billboard Pop Hit: ``Karma Chameleon,'' Culture Club. The song is the group's biggest hit in England and only No. 1 single in the U.S.
1985 - The last Jeep, the workhorse vehicle that enjoyed a successful home coming from World War II, rolled off the AMC assembly line at the plant in Toledo, Ohio. Army chief, George Marshall, said the Jeep was, "America's greatest contribution to warfare.
http://www.armyjeepparts.com/
1986- Rock star John Cougar Mellencamp, was honored by the Indiana Senate in a resolution praising his music and loyalty to the state. Mellencamp is a native of Seymour, Indiana. " Jeep is now trademarked to Chrysler Corporation's Jeep-Eagle Division.
http://www.mellencamp.com/
1987 - Madonna's record, "Open Your Heart", took over the #2 spot on the pop charts, right behind "At This Moment" by Billy Vera and The Beaters. A week later, "Open Your Heart" would become Madonna's fifth #1 hit since 1983. She had record 11 consecutive singles in the Top 10, the most for any female artist.
1988 - Thirty-one cities in the central and northeastern U.S. reported new record high temperatures for the date, with many occurring during the early morning hours. Temperatures in western New York State reached the 60s early in the day. Strong northerly winds in the north central U.S. produced wind chill readings as cold as 60 degrees below zero in North Dakota.
1988 - Super Bowl XXII (at San Diego): Washington Redskins 42, Denver Broncos 10. The score at the end of the first quarter: Broncos 10, Redskins 0. The score one quarter later: Redskins 35, Broncos 10. In that 2nd quarter Redskins' QB Doug Williams (MVP) tossed a 70-yard TD pass to WR Ricky Sanders and a 50-yard pass setting up another TD. He threw a 27-yard TD pass to WR Gary Clark, an 8-yard TD pass to TE Clint Didier and handed off to RB Timmy Smith, who ran 58 yards for another TD. That one quarter so inspired the Redskins, the Broncos never had another chance. Tickets: $100.00.
1988-- Ritchie Valens's brother and sister visited for the first time the place where Valens, Buddy Holly and the Big Bopper died in a plane crash on February 3rd, 1959. They also visited the Surf Ballroom in Clear Lake, Iowa, where Valens made his last appearance hours before the tragedy.
1990- McDonald's Corporation opened its first fast-food restaurant in the Soviet Union.
1991 - Saudi Arabia claimed the border town of Khafji had been captured from invading Iraqi forces.
1991—Top Hits
The First Time - Surface
Gonna Make You Sweat (Everybody Dance Now) - C & C Music
Factory featuring Freedom Williams
Sensitivity - Ralph Tresvant
Forever's as Far as I'll Go - Alabama
1992 - Trans World Airlines Inc., or TWA, filed for bankruptcy protection.
1993- Michael Jackson provided the half-time entertainment at the Super Bowl in Pasadena, California. He sang three of his hits - "Jam," "Billie Jean" and "Black or White" - paused to deliver a peace message, then performed "Heal the World." Garth Brooks sang the US national anthem to open the game.
1993- The Dallas Cowboys defeated the Buffalo Bills, 52-17, to win Super Bowl XXVII. The Cowboys victory came three seasons after they won just one game and marked their return to elite status in the NFL under Coach Jimmy Johnson. Michael Jackson provided the half-time entertainment at the Super Bowl in Pasadena, California. He sang three of his hits - "Jam," "Billie Jean" and "Black or White" - paused to deliver a peace message, then performed "Heal the World." Garth Brooks sang the US national anthem to open the game.
1994 - German luxury car-maker BMW announced the purchase of Rover from British Aerospace, ending nearly a century of independent mass car production in Britain.
1996- Corel purchased WordPerfect Corporation from Novell on this day in 1996. Once the best-selling word processor, WordPerfect had steadily declined in popularity throughout the '90s, until the WordPerfect suite of office applications held less than twenty percent of the market. It relied more on the keyboard and typist considered it very fast. Novell had purchased WordPerfect in 1994, in an unsuccessful attempt to combat Microsoft's growing dominance in the consumer software field. Word was much easier to use, quick to learn, and as its product
developed, it become more stable and incorporate many features of Word Perfect. As Netscape had 80% of the browser market, and Word Perfect at one time, Microsoft by 1998 turned the percentages around.
1996- Center Dale Hawerchuk of the St. Louis Blues became the 23rd player in NHL history to score 500 regular-season goals. Hawerchuk tallied as the Blues beat the Toronto Maple Leafs, 4-0. He retired in 1977 with 518 goals and 891 assists, good for 1409 points, 10th on the all-time list.
1997- David Bowie became the first musician to raise funds through a bond offering. Prudential Insurance bought $55-million of Bowie bonds, which were to be paid out of future earnings from his songs. The singer got his 55-million up front and Prudential received a 7.9 per cent annual return on its investment.
1997 -- Four "Critical Mass" protesters were arrested and five police officers "injured" when police attack a peaceful bicycle protest in downtown Seattle, Washington. Critical Mass, started in San Francisco in 1992, then spread to other cities since, and claims there no have no leaders.
http://archives.seattletimes.nwsource.
http://members.aol.com/MitsuAvaco/critmas2.htm
http://www.critical-mass.org/
1998-The "Come Together" benefit concert is held at a small New Jersey shore theatre. The show was a benefit for the family of Sgt. Patrick King, a Long Branch, NJ, police officer killed in the line of duty in the fall of 1997. The show was a 3 1/2 hour jam which featured Bruce Springsteen, Jon Bon Jovi, Southside Johnny, Little Steven and a host of New Jersey musicians. It was a practical E Street Band reunion, with Max Weinberg, Danny Federici and Clarence Clemons joining in. The show featured tunes such as "Tenth Avenue Freezeout," "Backstreets," "Livin' On A Prayer," "Thunder Road," "You Give Love A Bad Name" and "Born To Run."
1999 - Super Bowl XXXIII (at Miami): Denver Broncos 34, Atlanta Falcons 19. Broncos' QB John Elway (MVP) completed 18 of 29 passes for 336 yards and one TD -- and ran three yards for another score. Play of the game: Elway to Rod Smith for a 90-yard touchdown. Tickets: $325.00.
2006-- Alan Greenspan [06 Mar 1926~], chairman of the US Federal Reserve Bank since 11 August 1987, resigns. He is succeeded by Ben Bernanke [13 Dec 1953~].
Superbowl Champions This Date
1988 Washington Redskins ( Washington 42, Denver 10 )
1993 Dallas Cowboys ( Dallas 52,Buffalo 17 )
1999 Denver Bronco ( Denver 34, Atlanta 19 )
--------------------------------------------------------------

American Football Poem
Chicago Bear Happiness
I ASKED the professors who teach the meaning of life to tell
me what is happiness.
And I went to famous executives who boss the work of
thousands of men.
They all shook their heads and gave me a smile as though
I was trying to fool with them
And then one Sunday morning I wandering out among
grass fields surrounding Dolphin Stadium
And I saw a crowd of Polacks under the trees with
their women and children
and a keg of beer and an
accordion.
They cheered and sang,
watching TV on a portable battery.
Go Bears! They yelled.
And then they lifted the beer mugs high
and yelled again: Go Bears!
As if they would win.
(With apologies to Carl Sandburg.)
--------------------------------------------------------------

SuDoku
The object is to insert the numbers in the boxes to satisfy only one condition: each row, column and 3x3 box must contain the digits 1 through 9 exactly once. What could be simpler?
http://leasingnews.org/Soduku/soduko-main.htm
--------------------------------------------------------------

Daily Puzzle
How to play:
http://www.setgame.com/set/puzzle_frame.htm
Refresh for current date:
http://www.setgame.com/set/puzzle_frame.htm
--------------------------------------------------