Documentation /
Funding Manager
Austin, Texas
Great opportunity with well-respected company, working in the best part of the world. Click here for more information.
Affiliated Investment Group has 22 years experience serving the broker community.

Thursday, January 17, 2008
Headlines---
Alert Up-date---Quantum Computer and Software
Classified ads--Syndicator
Changing of the Guard at ICON Capital
Ken Greene joins Hamrick & Evans, LLP
Letters???---We get eMail!!!!
Classified Ads---Help Wanted
Leasing Association Conferences 2008
Leasing Assoc. Events-Meetings Open to All
Sales makes it Happen—by Adrian Miller
"Getting it done in 2008"
Federal Reserve Beige Report—Mixed Bag
Zilem-Gustovich join Affiliated Group
CitiBank Bruised by Consumer Delinquencies
Oracle to buy BEA for $7.85 billion
Sun Micro to buy MySQL for $1 billion
News Briefs---
You May have Missed---
"Gimme that Wine"
Calendar Events
Snapple Real Facts
Today's Top Event in History
This Day in American History
Football Poem
SuDoku
Daily Puzzle
GasBuddy
News on Line---Internet Newspapers
Lake County, California
######## surrounding the article denotes it is a "press release"
Alert Up-date---Quantum Computer and Software
Quantum Computer and Software
3660 Wilshire Blvd., Suite 1140 Los Angeles, Ca. 90010
Phone # 213-388-1116
Two funders, a broker, and a bank leasing company report they have turned their information over to Lease Police, one claiming a default of a $200,000 computer lease where Quantum Computer and Software was the vendor.
Leasing News was unable to reach Quantum Computer and Software as the phone rings, but does not answer. Leasing News has attempted for two days to obtain a comment or statement, and in this regard, believes any information or questions should be directed to Lease Police:
Bernie Boettigheimer, CLP
President
Lease Police, Inc.
972-361-8111
972-692-8091-fax
214-549-3426-cell
bernieb@leasepolice.com
--------------------------------------------------------------

Classified ads--Syndicator
Overland Park, KS
Top Syndicator from single deal to portfolios. 20+ yrs exp. Available for contract work or full time position. Nationwide contacts.
E-mail: FFLLeasing@aol.com
Westchester County, NY
7+ years in pricing, credit, and syndications. Strong credit skills and marketing experience at VP level. All collateral. MBA in Finance.
Email: Joe.Sears@gmail.com
For a full listing of all "job wanted" ads, please go to:
http://www.leasingnews.org/Classified/Jwanted/Jwanted.htm
To place a free "job wanted" ad here, please go to:
http://www.leasingnews.org/Classified/Jwanted/Jwanted-post.htm
--------------------------------------------------------------

Changing of the Guard at ICON Capital

Filings with the Securities & Exchange Commission indicate that a "letter of intent" for the sale of the parent company of ICON Capital has been executed, which provides that the parent company will be sold to certain members of ICON Capital's management, led by two ICON Capital executives, Mark Gatto and Michael A. Reisner, and the resignation Thomas W. Martin as CEO and President of ICON Capital, effective as of January 11, 2007. Mr. Martin will reportedly remain as Chairman of ICON Capital, as well as a member of ICON Capital's Investment Committee.
One of the key founders of ICON Capital, and its chairman at the time, Beaufort J. B. (Beau) Clarke died in London, England in April 2007. According to the Monitor, ICON is the fifth largest independent equipment leasing company and the largest privately-held independent equipment leasing and finance company in the United States. According to the ICON Capital website, ICON Capital manages leasing funds that have over 30,000 investors with "over $2 billion in assets acquired with complete investment discretion over the funds raised."
Joel S. Kress, Executive Vice President—Business and Legal Affairs, told Leasing News the transaction is to close "as quickly as possible" at the direction of the Clarke estate. He said the purchase price for the transaction was confidential. He believes the current economic marketplace brings many opportunities of growth for the funds and looks toward 2008 as year of continued growth for the company.
In 2006, one of the founders Paul B. Weiss resigned as President of ICON Capital and as Vice Chairman of the Board of Directors of ICON Holdings. The founder Beaufort J. B. (Beau) Clarke and Chairman passed away in 2007.
Securities & Exchange Commission filing for one of the ICON-managed leasing funds:
"On January 11, 2008, the stockholders (the "Stockholders") of the ultimate parent (the "Parent Company") of ICON Capital Corp., the manager of the Registrant (the "Manager"), entered into a binding letter of intent with ICON Phoenix Holdings Corp. and its designees, an entity owned by certain of the Manager's executive officers (the "Buyer"), whereby the Stockholders will sell up to 100% of the Stockholders ownership interests in the Parent Company to the Buyer (the "Transaction").
" In connection with the Transaction, Mark Gatto and Michael A. Reisner were appointed Co-Chief Executive Officers and Co-Presidents of the Manager effective as of January 11, 2008. Messrs. Gatto and Reisner replace Thomas W. Martin, who resigned as Chief Executive Officer and President of the Manager, but will continue to serve as Chairman of the Manager.
"Mr. Gatto, a Director of the Manager, originally joined the Manager in 1999 and has been in his current role of Chief Acquisitions Officer since May 2007. Mr. Gatto was formerly Executive Vice President - Business Development from February 2006 to May 2007 and Associate General Counsel from November 1999 through October 2000.From November 2000 to June 2003, Mr. Gatto was Director of Player Licensing for the Topps Company and, in July 2003, he co-founded a specialty business consulting firm in New York City and served as its managing partner before rejoining the Manager in April, 2005.
"Mr. Reisner, a Director of the Manager, joined the Manager in 2001 and has been in his current role of Chief Financial Officer since January 2007. Mr. Reisner was formerly Executive Vice President from February 2006 through January 2007, Senior Vice President and General Counsel from January 2004 through January 2006, and Vice President and Associate General Counsel from March 2001 until December 2003."
Biographies from www.iconcapital.com:
"Michael A. Reisner
"Mr. Reisner, Executive Vice President, Chief Financial Officer, and Director, joined ICON in 2001. Mr. Reisner was formerly General Counsel for ICON Capital Corp. and he also formerly held the position of Executive Vice President–Acquisitions. Previously, from 1996 to 2001, Mr. Reisner was an attorney with Brodsky Altman & McMahon, LLP in New York, concentrating on commercial transactions. Mr. Reisner received a J.D. from New York Law School and a B.A. from the University of Vermont.
"Mark Gatto
"Mr. Gatto originally joined ICON Capital Corp. in 1999 and has been Executive Vice President and Chief Acquisitions Officer and a director since May 2007. Mr. Gatto was formerly Executive Vice President—Business Development from February 2006 to May 2007 and Associate General Counsel from November 1999 through October 2000. Mr. Gatto is responsible for business and corporate development, including the acquisition of equipment subject to lease. Before serving as Associate General Counsel, Mr. Gatto was an attorney with Cella & Goldstein in New Jersey, concentrating on commercial transactions and general litigation matters. From November 2000 to June 2003, Mr. Gatto was Director of Player Licensing for the Topps Company and, in July 2003, he co-founded a specialty business consulting firm in New York City and served as its managing partner before re-joining our Manager in April 2005. Mr. Gatto received an M.B.A from the W. Paul Stillman School of Business at Seton Hall University, a J.D. from Seton Hall University School of Law, and a B.S. from Montclair State University."
Disclosure: Leasing News Advisory Board member Paul B. Weiss on December 1, 2006, resigned as President of ICON Capital and as Vice Chairman of the Board of Directors of ICON Holdings. One of his covenants in rejoining the Leasing News Advisory Board is that he will not comment on any ICON Capital news stories or events.
Today he is Chairman of the Investment Committee of Pacific Rim Partners, a San Francisco based investment and merchant bank with offices in Tokyo and Dubai. He is also Chairman and Chief Executive Officer of Sunrise Tankers, an oceangoing tanker investment concern with a focus on Liquefied Natural Gas transport vessels.
--------------------------------------------------------------

Kenneth C. Greene, Esq. joins Hamrick & Evans, LLP
"We are extremely pleased and delighted to have Mr. Greene bring his talent and expertise in the leasing field to our firm, "Hamrick and Evans, LLP, Principal Ray Hamrick said. "His addition will serve to complement and expand our level of service to our clients and undoubtedly enhance our ability to satisfy client needs.
Kenneth C. Greene, a veteran Equipment Finance Attorney specializing in litigation and bankruptcy law, will continue to provide legal services and consultation to his existing clients in the equipment finance industry, and will continue to specialize in all legal aspects of personal property leasing and lending law. In addition, he will represent the existing clients of Hamrick & Evans, LLP, in the construction and entertainment industries, including construction defect litigation, and general entertainment law.
He is also a founding member of the Leasing News Advisory Board handling many communications and cases on behalf of Leasing News pro bono. He is perhaps best known as a musician of many talents,
primarily the piano, but has conducted high school musicals and at one time was active in a jazz band on the weekends.
He began his leasing career with BankAmerilease, then practiced with several firms prior to establishing his own practice. He has been associated with the American Bankruptcy Institute ("ABI"), California Bankruptcy Forum ("CBF"), Eastern Association of Equipment Lessors ("EAEL"),Equipment Leasing and Finance Association ("ELFA"--formerly the Equipment Leasing Association), and United Association of Equipment Leasing ("UAEL"), California Bankruptcy Forum ("CBF"), and He has served twice on the board of directors of UAEL, and has also been its Legal Committee Chairman, Legal Line Editor, and Regional Committee Chair.
Mr. Greene is a frequent writer and lecturer on matters of leasing law and other related legal issues. He is an acknowledged contributor on bankruptcy issues to Miller & Starr, California Real Estate 2d (Bancroft Whitney), contributed to UAEL'S Leasing Professionals' Handbook, the Monitor, and has been a frequent contributor to UAEL's Newsline. He lectures on leasing law and documentation, litigation and collection matters, and has produced and presented seminars to leasing companies on enhancing the attorney-client relationship. He has also instructed on law and documentation for UAEL's Institute for Leasing Professionals, with courses leading to the CLP exam, and has taught nationally for Euromoney Lease Training.
He received his B. A, at Brandeis University , located in Waltham, MA, graduating cum laude. He received his J.D. at Santa Clara University in 1980, also graduating cum laude.
Offices:
10 Universal City Plaza, Suite 2200
Universal City, CA 91608
Telephone 818.763.5292
Facsimile 818.763.2308
595 Market Street, Suite 2360
San Francisco, CA 94105
Telephone 415.259.5494
Facsimile 415.924.0971
3320 N. Buffalo Drive, Suite 208
Las Vegas, NV 89129
Telephone 702.360.3000
Facsimile 702.656.5782
kgreene@hamricklaw.com
--------------------------------------------------------------

Letters???---We get eMail!!!!
Christopher "Kit" Menkin
"Al Rosenbloom, who has many leasing friends across the country, is undergoing a heart valve operation at Presbyterian Hospital in Dallas on Friday AM. His email is: arosenbloom@sbcglobal.net
"Presbyterian Hospital of Dallas
8200 Walnut Hill Ln
Dallas, TX 75231
(214) 345-7355 "
Bernie Boettigheimer, CLP
bernieb@leasepolice.com
---

First Female President of Commercial Finance Association
"I take great exception with your (I'm sure well intentioned) article naming all the women who are or who have been Presidents of leasing organizations.

"Why should women be singled out? Why not 'Left Handed Leasing Presidents? ' There is a certain unspoken condescension in such categorization. Debbie Monosson et. al. were chosen because they were the best candidates for the job."
(Name With Held)
(It is news when a woman is named president of a company or association. As editor, I am proud to list the first ones at the various associations, along with their photograph.
As with the other association choices, Ms. Monosson was not chosen because she is a female, but for work as an officer, executive, and time spent in helping the organization grow. That she joins the ranks over women who are first in their field, Leasing News was proud to recognize the achievement.
(By the way, the story originally came from a press release sent to Leasing News from Ms. Monosson at Boston Equity and Finance:
"CFA Names Monosson First Female President in Association History" editor)

http://leasingnews.org/PDF/Monosson.pdf
--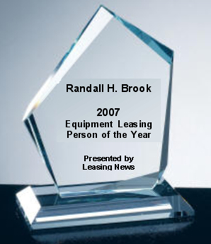 From 2005 Leasing News Person of the Year
Paul Menzel
"While I am not particularly familiar with Mr. Brook since we didn't have any NorVergence exposure, I like the choice and your rationale for choosing outside the core industry. While this story was not pleasant, it was REAL and a dynamic that we all want to learn from and avoid in the future. It is important for our leasing professionals to be aware of the fraud and credit risks assumed by the funding side of our industry, which is the life blood of Third Party Originators. We all have a responsibility to manage these risks all along the origination process.
"We are witnessing the fallout from sub-prime mortgage lending abuses and fraud. The leasing industry can learn from that reality and can collectively avoid anything similar happening in our space. Your choice of Leasing Person of the Year keeps the award interesting and thought provoking."
Paul
--
"A very thought provoking and positive choice. Nicely done."
Paul B. Weiss
ppweiss@sunrisetankers.com
--
"Randy Brook as Leasing News Person of the Year: 100% !! He truly earned his title as the 'Dragon Killer' in my opinion. He exposed and went after an EVIL FORCE in this industry and he no doubt spent countless days, hours and minutes on bringing justice for all. The NorVergence scandal is by far one of the largest scams this industry has witnessed and hurtful to all of us. It has brought to the forefront a new awareness for Lessors in their vendor relationships. Congratulations Randy. We commend you."
Rosanne M. Wilson, CLP
1st Independent Leasing, Inc.
3800 SW Cedar Hills Blvd., Suite 165
Beaverton, OR 97005
(800) 926-0851
Fax: (503) 626-1631
www.1stindependentleasing.com
"It's the Lease We Can Do"
--------------------------------------------------------------

Leasing Industry Help Wanted
Documentation / Funding Manager

Documentation /
Funding Manager
Austin, Texas
Great opportunity with well-respected company, working in the best part of the world. Click here for more information.
Affiliated Investment Group has 22 years experience serving the broker community.

EFD Marketing Officer


EFD Marketing Officer
Walnut Creek, CA
You will identify, develop and maintain broker relationships. Requires a BA or equivalent &
5 years of experience in the equipment financing industry. CLICK HERE for a detailed description and resume submission info.
Visit www.bankofthewest.com, for more information. Bank of the West and its subsidiaries are equal opportunity/affirmative action employers.
--------------------------------------------------------------

Please mark your calendars
Leasing Association Conference 2008
April 6th-9th, 2008
Spring Conference
Eastern Association of Equipment Lessors
Ritz Carlton
Amelia Island, FL
---------------------------------------------------------------------------------
April 10-12
National Association of Equipment Leasing Brokers
Sheraton Hotel
New Orleans, Louisiana
Conference Program
--------------------------------------------------------------------------------------
April 16-17
Equipment Leasing and Finance Association
National Funding Exhibition
Fairmont Hotel
Chicago, IL
--------------------------------------------------------------------------------------
May 1-4, 2008
United Association of Equipment Leasing
Spring Conference
The Renaissance Lodge
Sonoma, California
http://www.uael.org/events/spring/forms/FinalSonoma.pdf
John Haenselman, Belvedere Equipment Finance, Spring Leadership Conference Chairman.
Registration form:
http://www.uael.org/events/spring/forms/SonomaApNEW.pdf
----------------------------------------------------------------------------------
June 11th - 14th, 2008
National Vehicle Leasing Association
Camelback Inn Resort
5402 East Lincoln Drive
Scottsdale, AZ 85253
http://www.nvla.org/content.php?PageID=21&NavID=17
----------------------------------------------------------------------------------
September 25-28, 2008
United Association of Equipment Leasing Annual Conference & Exposition
Adam's Mark Hotel
Denver, Colorado
----------------------------------------------------------------------------------
October 12-14
Equipment Leasing and Finance Association
47th Annual Convention
Hilton New Orleans Riverside
New Orleans, LA
---------------------------------------------------
To view Leasing Association Events-Meetings Open to All, please click here.
--------------------------------------------------------------

Leasing Association Events-Meetings Open to All
United Association of Equipment Leasing
Colorado Region Networking Event
Thursday, January 31, 2008
5:30 PM - 7:30 PM
Dave & Busters
2000 South Colorado Blvd
Denver, CO 80222
Attendee Cost
$25.00 (Member Price)
$30.00 (Non-Member Price)
To register for the event go to the Event Section of the website.
Event Description
Starting Great in 2008!
Enjoy an evening of networking, pool, video games and great food and drinks to start the New Year off right!
Event Contact
Skip Wehner
5280 Financial
(303) 693-6400
skipw@5280financial.net
Scott Woodring
Dakota Financial, LLC
970-377-1439
swoodring@dakotafin.com
-------------------------------------------------------------
Arizona Equipment Leasing Association
Tuesday, February 12 – 5 P.M.
Starfire Golf Club
11500 North Hayden RD
Scottsdale, AZ 85260
480-948-6000
Keynote Speaker:
Vickie Bouffard
Speaker, Performance Coach, Author
Vickie Bouffard is the author of the in-demand sales guide, "High Performance Results! A No Kidding Approach to Increasing Sales." She also has extensive experience as both a sales person and sales trainer.
As a salesperson, Vickie has sold residential mortgages, insurance, computer training, publishing and educational products and has been a top producer wherever she worked.
As a sales trainer, Vickie taught the 12-week-long Dale Carnegie Sales Course for seven years and has also worked as a corporate training manager responsible for training sales and operations personnel in all aspects of wholesale mortgages and basic sales training. Additionally, she has trained and coached communication and presentation skills to new and seasoned sales people.
Today, Vickie, who is a member of the National Speakers Association and the American Society of Training & Development, uses her sales and sales training experience to inspire others to greatness through personal coaching as well as numerous workshops, training sessions and motivational seminars that are held all over the country.
Fee: $20 payable in advance or at the door.
RSVP/Registration form to Patrick McCann universal5@cox.net or fax 480-218-0525
-------------------------------------------------------------------------
To view Leasing Association Conferences in 2007, please click here.
--------------------------------------------------------------

Sales Make it Happen --- by Adrian Miller
"Getting it Done in 2008"
By Adrian Miller
Adrian Miller Sales Training
516-767-9288
www.adrianmiller.com
You're busy. Countless bits of information are competing for your valuable time. So I'll get right to the point. 2008 is the year you're going to get it done. Congratulations, in advance.
And just in case you need a refresher on what it is, it's this: increasing sales, improving performance, achieving workplace harmony, strengthening mindshare and, of course, transforming your customers into loyal, long-term fans.
Sound like a tall order? It's not; not when you focus on changing what matters. And in case you need another refresher on what matters, here we go:
• make productivity MATTER; no more abstract guessing whether things are heading in the right, or the wrong, direction
• don't merely treat your customers "as you would want to be treated;" treat them as influential agents who will ultimately determine your long-term success (because that's really what they are)
• remember this formula: high touch + low pressure = you staying on your prospects' grid forever
• offer your prospects and clients something for nothing; give them a feel-good reason to do business with you
• differentiate or DIE; it doesn't have to be the product or service you offer, but HOW you offer it
• play nicely with your co-workers; there are enough toys when everyone productively cooperates, but never enough when people destructively compete
There you have it. Six ways to get it done in 2008, and put you in a position to get it done for years to come.
Previous Leasing News "Sales makes it Happen:"
http://www.leasingnews.org/Legacy/index.html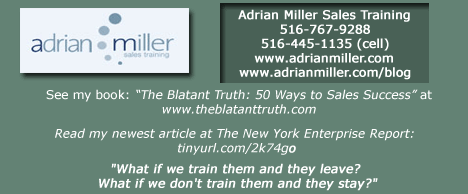 --------------------------------------------------------------

Federal Reserve Beige Report—Mixed Bag

Reports from the twelve Federal Reserve Districts suggest that economic activity increased modestly during the survey period of mid-November through December, but at a slower pace compared with the previous survey period. Among Districts, seven reported a slight increase in activity, two reported mixed conditions, and activity in three Districts was described as slowing.
Most reports on retail activity indicated subdued holiday spending and further weakness in auto sales. However, most reports on tourism spending were positive. Residential real estate conditions continued to be quite weak in all Districts. Reports on commercial real estate activity varied, with some reports noting signs of softening demand. Manufacturing reports varied across industries, with pronounced weakness noted in housing-related industries as well as the automobile industry. Strong export orders and increased demand in industries whose products compete against imports was reported by some Districts. Demand for nonfinancial services remained generally positive, although some Districts commented on continuing weak demand for transportation services.
Reports from banks and other financial institutions noted further declines in residential real estate lending, and lending to the commercial real estate sector was generally described as mixed. Some Districts reported lower consumer loan volumes, whereas the volume of commercial and industrial lending varied. Most Districts cited tighter credit standards.
Demand continued to decline for construction workers and those in housing-related industries, according to most reports, while demand generally held steady for skilled workers in nonfinancial service industries. Wage increases remained moderate overall. Increases in prices for food, petrochemicals, metals, and energy-related inputs continued to be widely reported, and production and delivery costs for many products increased because of higher fuel prices. Producers in the agricultural sector reported generally strong demand and favorable production conditions outside of the drought-stricken areas in the Southeast. Strong oil and gas exploration and production activity was noted by several Districts.
Consumer Spending and Tourism
Reports indicate that holiday sales were generally disappointing. Sales in the Atlanta, Boston, Chicago, Cleveland, Dallas, New York, Richmond, and San Francisco Districts were varyingly described as lackluster, weak, below year-ago levels, or mixed. Kansas City reported that spending was solid, but below expectations. Sales rose modestly according to Minneapolis, Philadelphia, and St. Louis reports. Atlanta and New York merchants noted that foreign buyers were a boost to holiday sales. Overall, the outlook for 2008 among retail merchants was cautious.
Most Districts reported that vehicle sales for late 2007 were below year-ago levels. However, the Minneapolis report noted strong demand from area farmers and Canadians purchasing vehicles across the border. The Atlanta and Kansas City Districts reported that sluggish vehicle demand has resulted in unexpected inventory accumulation. However, imports and fuel-efficient vehicles continued to sell well according to the Philadelphia, Kansas City, and Dallas reports. Atlanta noted that some foreign brands had turned to fleet sales to offset generally weaker retail demand. Dealers in Philadelphia and Cleveland anticipated that sales in 2008 would be flat to lower than in 2007.
Reports on tourism were mostly positive. The Atlanta District observed that Florida businesses catering to winter visitors experienced increased demand. The number of visitors from Europe and Canada were especially strong, and bookings for the Spring were robust. Minneapolis reported that solid snowfall in many parts of the District helped spur winter tourism activity. Richmond's assessment of tourist activity was also generally upbeat. Tourism activity in New York City was said to have remained strong through year-end.
Full Summary:
http://www.federalreserve.gov/FOMC/BeigeBook/2008/20080116/default.htm
Full Report:
http://www.federalreserve.gov/fomc/beigebook/2008/20080116/FullReport.htm
Reports by District:
First District report, Boston:
http://www.federalreserve.gov/FOMC/BeigeBook/2008/20080116/1.htm
Second District report, New York:
http://www.federalreserve.gov/FOMC/BeigeBook/2008/20080116/2.htm
Third District report, Philadelphia:
http://www.federalreserve.gov/FOMC/BeigeBook/2008/20080116/3.htm
Fourth District report, Cleveland:
http://www.federalreserve.gov/FOMC/BeigeBook/2008/20080116/4.htm
Fifth District report, Richmond:
http://www.federalreserve.gov/FOMC/BeigeBook/2008/20080116/5.htm
Sixth District report, Atlanta:
http://www.federalreserve.gov/FOMC/BeigeBook/2008/20080116/6.htm
Seventh District report, Chicago:
http://www.federalreserve.gov/FOMC/BeigeBook/2008/20080116/7.htm
Eighth District report, St. Louis
http://www.federalreserve.gov/FOMC/BeigeBook/2008/20080116/8.htm
Ninth District report, Minneapolis:
http://www.federalreserve.gov/FOMC/BeigeBook/2008/20080116/9.htm
Tenth District report, Kansas City:
http://www.federalreserve.gov/FOMC/BeigeBook/2008/20080116/10.htm
Eleventh District report, Dallas:
http://www.federalreserve.gov/FOMC/BeigeBook/2008/20080116/11.htm
Twelfth District report, San Francisco:
http://www.federalreserve.gov/FOMC/BeigeBook/2008/20080116/12.htm
---------------------------------------------------------------
### Press Release ###########################

Zilem-Gustovich join Affiliated Investment Group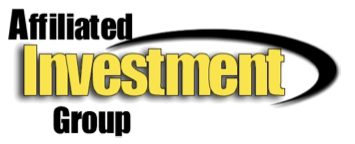 Jim Lahti, President states "I am pleased to announce the filling of 2 new positions at our world headquarters. Our growth has caused us to create additional positions in order to better serve the broker community. 2007 was a great year, more than doubling the originations as compared to 2006 and we expect an even better 2008. The adding of Ricky and Deborah to our team will definitely contribute in making that happen."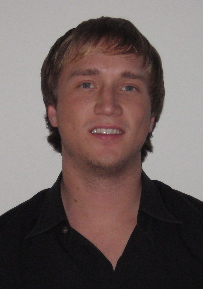 (photo courtesy of Affiliated InvestmentGroup)
Ricky Zilem – National Account Manager – Ricky comes on board as a seasoned mortgage account executive working with mortgage brokers and whose sales abilities will fit well in his position as an additional National Account Manager calling on and maintaining broker relationships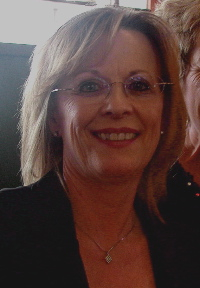 (photo courtesy of Affiliated Investment Group)
Deborah Gustovich – Lease Processing Specialist – Deborah has 19 years experience in loan processing, servicing, lending and customer service. Her long history will serve us well in the processing and underwriting of lease and loan lease transactions.
Affiliated Investment Group, Inc. is the proud continuation of over 20 years of serving the broker community. We are a balance sheet, cash flow, credit lender. The primary question on every transaction is "what is the likelihood of being paid back". Our motto is "any equipment, for any Lessee, anywhere in the country". Also known as "The Flexible Funding Source" as we look at a deal with the philosophy of "what's right" about it and "how can we make it work".
Affiliated Investment Group, Inc.
930 South Bell Blvd., Suite 104
Cedar Park, TX 78613
512-336-7335, Fax: 512-336-7336
www.affiliatedinvestment.com
### Press Release ###########################
--------------------------------------------------------------

News Briefs----
CitiBank Bruised by Consumer Delinquencies
http://www.nypost.com/seven/01162008/business/get_no_credit_277973.htm
After long dispute, Oracle to buy BEA for $7.85 billion
http://seattletimes.nwsource.com/html/businesstechnology/2004128756_weboracle16.html
Sun Microsystems to buy MySQL for $1 billion
http://www.signonsandiego.com/news/business/20080116-1422-ca-sun-mysql.html
Boeing won't commit on new Dreamliner delivery dates
http://seattletimes.nwsource.com/html/boeingaerospace/2004128229_web
dreamliner16.html
Conrad Black will ask to remain free during appeal
http://www.chicagotribune.com/business/chi-wed_conrad-black-bond_0116
jan16,0,7127516.story
---------------------------------------------------------------


You May have Missed---
The Education of Ben Bernanke
http://www.nytimes.com/2008/01/20/magazine/20Ben-Bernanke-t.html?_r=1&hp&oref=slogin
When 3rd Place on the Rich List Just Isn't Enough
http://www.nytimes.com/2008/01/17/business/17adelson.html?ref=business
Solving a Riddle Wrapped in a Mystery Inside a Cookie
http://www.nytimes.com/2008/01/16/dining/16fort.html?ref=dining
----------------------------------------------------------------


"Gimme that Wine"
Film toasts Napa's '76 win over the French
http://www.sltrib.com/food/ci_7979186
Organic Wine Displays Dynamic Trends in Napa Valley
http://www.newswiretoday.com/news/28527/
MO: A Taste of Hermann
http://www.komu.com/satellite/SatelliteRender/KOMU.com/ba8a4513-c0a8-2f11-0063-9b
d94c70b769/76c4915d-80ce-0971-0127-d3bd0edbfd80
Wine Prices by vintage
http://www.winezap.com
http://www.wine-searcher.com/
US/International Wine Events
http://www.localwineevents.com/
Winery Atlas
http://www.carterhouse.com/atlas
Leasing News Wine & Spirits Page
http://two.leasingnews.org/Recommendations/wnensprts.htm
The London International Vintners Exchange (Liv-ex) is an electronic exchange for fine wine.
http://www.liv-ex.com/
----------------------------------------------------------------

Calendar Events This Day
Ditch New Years Resolutions Day
http://holidayinsights.com/moreholidays/January/ditchresolutionsday.htm
Get to Know you Customer Day
Set aside the third Thursday of each quarter to get to know your customers even better. For example, salespeople might plan to take a customer out to lunch, not to sell, but to learn more about their needs and why they like doing business with them.
Kid Inventor's Day
Mexico: Blessing of the Animals at the Cathedral
Church of San Antonio at Mexico City or Xochimilco provide best sights of chickens, cows and household pets gaily decorated with flowers (Saint's day for San Antonio Abad, patron saint of domestic animals.
Pig Day
http://homeschooling.about.com/library/bljan17b.htm
Poland: Liberation Day
Celebration of 1945 liberation of the city of Warsaw from Nazi oppression on this day by Soviet troops. Special ceremonies at the Monument to the Unknown Soldier in Warsaw's Victory Square ( which had been called Adolf Hitler Plaza during the German occupation."
Saint Anthony's Day
Feast day honoring Egyptian hermit who became the first Christian monk and who established communities of hermits; patron saint of domestic animals and patriarch of all monks.
Lived about AD 251-354.
Saint feast Days
http://www.catholic.org/saints/f_day/jan.php
----------------------------------------------------------------

Robert E. Lee, of the Confederate Army, remains the only person, to date, to have graduated from the West Point military academy without a single demerit.
----------------------------------------------------------------

Today's Top Event in History
1871- Andrew Hallidie received a patent for a cable car system that began service in San Francisco in 1873.
http://www.sfmuseum.org/bio/hallidie.html
(lower half of: http://memory.loc.gov/ammem/today/jan17.html )
[headlines]
----------------------------------------------------------------

This Day in American History
1706- birthday of Benjamin Franklin, "Elder statesman of the American Revolution," oldest signer of both the Declaration of Independence and the Constitution, scientist, diplomat, author, printer, publisher, philosopher, philanthropist and self-made, self-educated man. Author, printer and publisher of Poor Richard's Almanack (1733-58). Born at Boston, MA, Franklin died at Philadelphia, PA, Apr 17, 1790. His birthday is commemorated each year by the Poor Richard Club of Philadelphia with graveside observance. In 1728 Franklin wrote a premature epitaph for himself. It first appeared in print in Ames's 1771 almanac: "The Body of BENJAMIN FRANKLIN/Printer/Like a Covering of an old Book/Its contents torn out/And stript of its Lettering and Gilding,/Lies here, Food for Worms;/But the work shall not be lost,/It will (as he believ'd) appear once more/In a New and more beautiful Edition/Corrected and amended/By the Author."
http://memory.loc.gov/ammem/today/jan17.html
http://www.fi.edu/franklin/
1759-Birthday of Paul Cuffee, merchant, shipbuilder and Black nationalist. The wealthiest African-American in the United States at the time.
http://www.ccds.charlotte.nc.us/diversity/cuffe.htm
http://www.isomedia.com/homes/bhd2/paul_cuffe.htm
1771 -- "Father of the American Novel," Charles Brockden Brown lives, Philadelphia, Pennsylvania. His first novel, Wieland (1798) involves a demented man who uses ventriloquism to convince his brother to kill his wife & children. It set the stage for two of America's great authors, Edgar Allan Poe & Nathaniel Hawthorne.
1775-Colonial workmanship was reflected in the responses by seamstress through the colonies during this rough winter in 1775; an appeal went out by the Continental Congress for 13,000 winter costs for the Continental Army. The quality of the coats was generally so high that many troops chose to accept coats rather than their "bounty." The names of these troops and the makers of their coats are still listed in many New England communities on what is called a Coat Roll.
1779-- Almost one year to the day when Captain Cook had first sighted the Hawaiian islands, and after giving up on finding the Northwest Passage, he returns to Hawaii with his two ships. Little did he know that, within less than a month, he would be killed on the beach at Kealakekua by the Polynesian natives.
1865-General William T. Sherman's army is rained in at Savannah, Georgia, as it waits to begin marching into the Carolinas. In the fall of 1864, Sherman and his army marched across Georgia and destroyed nearly everything in their path. Sherman reasoned that the war would end sooner if the conflict were taken to the civilian South, a view shared by President Lincoln and General-in-Chief Ulysses S. Grant. Sherman's men tore up railroads, burned grain stores, carried away livestock, and left plantations in ruins. The Yankees captured the port city of Savannah just before Christmas, and Sherman paused for three weeks to rest his troops and re-supply his force. After his rest, he planned to move into the Carolinas and subject those states to the same brutal treatment that Georgia received. His 60,000 troops were divided into two wings. General Oliver O. Howard was to take two corps and move northeast to Charleston, South Carolina, while General Henry Slocum was to move northwest toward Augusta, Georgia. These were just diversions to the main target: Columbia, South Carolina. As Sherman was preparing to move, the rains began. On January 17, the Yankees waited while heavy rains pelted the region. The downpour lasted for ten days, the heaviest rainfall in 20 years. Some of Sherman's aides thought a winter campaign in the Carolinas would be difficult with such wet weather, but Sherman had spent four years in Charleston as a young lieutenant in the army, and he believed that the march was possible. He also possessed an army that was ready to continue its assault on the Confederacy. Sherman wrote to his wife that he "...never saw a more confident army...The soldiers think I know everything and that they can do anything." Sherman's army did not begin moving until the end of the month. When the army finally did move, it conducted a campaign against South Carolina that was worse than that against Georgia. Sherman wanted to exact revenge on the state that had led secession and started the war by firing on Fort Sumter.
1871- Andrew Hallidie received a patent for a cable car system that began service in San Francisco in 1873.
http://www.sfmuseum.org/bio/hallidie.html
(lower half of: http://memory.loc.gov/ammem/today/jan17.html )
1893 --The Hawaiian monarchy is overthrown by a conspiracy of non-Hawaiians organized by John L. Stevens. the United States Minister assigned to the sovereign and independent Kingdom of Hawaii. On 14 January, he had conspired with a small group of non-Hawaiian residents of the Kingdom of Hawaii, including citizens of the United States, to overthrow the indigenous and lawful Government of Hawaii. In pursuance of the conspiracy, the US Minister and the naval representatives of the US caused armed naval forces of the US to invade the sovereign Hawaiian nation on 16 January 1893, and to position themselves near the Hawaiian Government buildings and Iolani Palace to intimidate Queen Liliuokalani and her Government; and on the afternoon of 17 January 1993, a Committee of Safety that represented the US and European sugar planters, descendents of missionaries, and financiers deposed the Hawaiian monarchy and proclaimed the establishment of a Provisional Government; and the US Minister thereupon extended diplomatic recognition to the Provisional Government that was formed by the conspirators without the consent of the Native Hawaiian people or the lawful Government of Hawaii and in violation of treaties between the two nations and of international law.
On the Hawaiian Islands, a group of American sugar planters under Sanford Ballard Dole overthrow Queen Liliuokalani, the Hawaiian monarch, and establish a new provincial government with Dole as president. The coup occurs with the foreknowledge of John L. Stevens, the US minister to Hawaii, and three hundred US Marines from the US cruiser Boston are called to Hawaii, allegedly to protect American lives. The first known settlers of the Hawaiian Islands were Polynesian voyagers who arrived sometime in the eighth century, and in the early eighteenth century the first American traders came to Hawaii to exploit the islands' sandalwood, which was much valued in China at the time. In the 1830s, the sugar industry was introduced to Hawaii, and by the mid-nineteenth century, had become well established. American missionaries and planters brought about great changes in Hawaiian political, cultural, economic, and religious life, and in 1840, a constitutional monarchy was established, stripping the Hawaiian monarch of much of his authority.
Four years later, Sanford B. Dole was born in Honolulu, Hawaii, to US parents. Over the next four decades, Hawaii entered into a number of political and economic treaties with the United States, and in 1887, a US naval base was established at Pearl Harbor as part of a new Hawaiian constitution. Sugar exports to the US expanded greatly over the next four years, and US investors and American sugar planters on the islands broadened their domination over Hawaiian affairs.
1899- Robert Maynard Hutchins, American educator, foundation executive and civil liberties activist, born at Brooklyn, NY. He was president and later chancellor of the University of Chicago, where he introduced many educational concepts, including the Great Books program. Died at Santa Barbara, CA, on May 14, 1977.
1902-Birthday of pianist James "Stump" Johnson, Clarksville, TN
http://www.venerablemusic.com/
----1910 Sid Catlett Birthday
http://www.musicweb.uk.net/encyclopaedia/c/C70.HTM
1912- Tenor sax player Vido Musso born Carrini, Sicily, died January 9, 1982 Palm Springs, CA.
1916- a group of 35 New York area golf professionals met for lunch at the Taplow Club, hosted by department store magnate Rodman Wanamaker. They discussed forming a national organization that promotes interest in the game and elevates the status of the professional golfer. The group appointed an organizing of seven to work on a constitution that was approved on April 16, forming the Professional Golfers Association of America.
1920-- Walter Bailes, a member of the early country trio the Bailes Brothers, was born. The Appalachian.
1927-- Sultry nightclub singer Eartha Kitt was born in Columbia, South Carolina. Her real birth date wasn't known until 1997 when students at Benedict College in Columbia tracked down her birth certificate. Kitt had picked her own birth date, January 26th, because she was adopted at age six when her mother died and did not know her father. She began her professional career in the troupe of famed dancer Katherine Dunham, with whom Kitt toured Europe and Mexico. Within a year, Kitt was headlining at top European clubs with her singing and dancing. She also starred in three films in France. She returned to the US in the early 1950's, playing such famous nightspots as the Village Vanguard in New York and the Mocambo in Los Angeles. Eartha Kitt is best known for her 1953 recordings of "C'est Si Bon" and "Santa Baby."
1938-The first jazz concert at Carnegie Hall in New York City took place when Benny Goodman and his Orchestra played with guest performers Jess Stacy, Count Basie, and members of the Basie and Duke Ellington orchestra. The record album on Columbia is
considered a "classic."
1941 - On Okeh Records, Gene Krupa and his band recorded "Drum Boogie". The Irene Daye sang with them in the song's chorus.
1942- Former heavyweight champion boxer Muhammad Ali born Louisville, KY.
http://www.webgalleria.com/alibio.html
http://www.ali.com/
1944- Former heavyweight champion Joe Frazier, Beauford, SC.
http://www.webgalleria.com/Frazier.html
1945---Top Hits
Don't Fence Me In - Bing Crosby & The Andrews Sisters
There Goes that Song Again - Russ Morgan
I'm Making Believe - Ella Fitzgerald & The Ink Spots
I'm Wastin' My Tears on You - Tex Ritter
1948--Mick Taylor, one of the great slide guitarists in rock music, was born in Welwyn Garden City, England. He left school at 15 and taught himself guitar, playing in a local group called The Gods. Taylor sat in for Eric Clapton when Clapton missed a gig with John Mayall's Bluesbreakers. Taylor later joined Mayall's group when Clapton left permanently. Taylor's playing on John Mayall's "Bare Wires" album led to him being selected to replace the deceased Brian Jones in the Rolling Stones in 1969. His highlight with the Stones is the album "Exile on Main Street." Mick Taylor left the Stones in 1974, played briefly with a band led by Jack Bruce, then in 1979 began a solo career.
1949- "The Goldberg's" premiered on TV. Originally broadcast by CBS, this show was one of the earliest TV sitcoms. The show centered around a Jewish mother and her family living in the Bronx and later in the suburbs. Gertrude Berg created the hit radio show before she wrote, produced and starred as Molly Goldberg in the television version. Contributing actors and actresses included Philip Loeb, Arlene McQuade, Tom Taylor, Eli Mintz, Menasha Skulnik and Arnold Stang.
1950-A team of 11 thieves, in a precisely timed and choreographed strike, steals more than $2 million from the Brinks Armored Car depot in Boston, Massachusetts. The Great Brinks Robbery, as it quickly became known, was the almost perfect crime. Only days before the statute of limitations was set to expire on the crime, the culprits were finally caught. Tony Pino, a lifelong criminal, was the mastermind behind the audacious theft. Together with Big Joe McGinnis, he assembled a group that meticulously planned the heist. They staked out the depot for a year and a half to figure out when it was holding the most money. Then, the gang stole the plans for the depot's alarm system and returned them before anyone noticed that they were missing. The criminal team held repeated rehearsals, with each man wearing blue coats and Halloween masks. On January 17, they finally put their plan into action. Inside the counting room, the gang surprised the guards and tied up the employees. Fourteen canvas bags, weighing more than half a ton, were filled with cash, coins, checks, and money orders. Within 30 minutes, the Brinks robbery team was gone-taking $2.7 million with them. They left no clues at all. Next, the gang met and split the proceeds of the theft. They agreed that each would stay out of trouble for six years and they almost made it. However, one of the men, Specs O'Keefe, left his share with another member because he had to serve a prison sentence for another crime. O'Keefe, worried that he would be cheated out of his money, indicated that he might begin to talk. The others decided to send a hit man to kill O'Keefe but he was only wounded, and the assassin was caught. O'Keefe made a deal with police and testified against the others. Eight participants in the Great Brinks Robbery were caught and convicted. However, only a small part of the money was ever recovered. Tours of Boston today take you down this street and tell you about
the individuals in the robbery.
1952- after a short period of small bands, Count Basie brings his big band back with
a recording contract at Clef records.
1953---Top Hits
Why Don't You Believe Me - Joni James
Don't Let the Stars Get in Your Eyes - Perry Como
Keep It a Secret - Jo Stafford
Midnight - Red Foley
1956 - British pop star Paul Young is born in Bedfordshire, England. His biggest hit is ``Everytime You Go Away'' in 1985. The No. 1 song is written by Daryl Hall.
1960- baseball player Chilli Davis born Kingston, Jamaica.
1961- President Dwight D. Eisenhower, in his farewell address to the nation on national radio and television, spoke the sentences that would be the most quoted and remembered of his presidency. In a direct warning, he said, "In the councils of government, we must guard against the acquisition of unwarranted influence, whether sought or unsought, by the military-industrial complex. The potential for the disastrous rise of misplaced power exists and persists."
1961---Top Hits
Wonderland by Night - Bert Kaempfert
Exodus - Ferrante & Teicher
Will You Love Me Tomorrow - The Shirelles
North to Alaska - Johnny Horton
1964 - No. 1 Billboard Pop Hit: ``There! I've Said It Again,'' Bobby Vinton. This song can be considered the last No. 1 song before the British invasion. After four weeks at No. 1, Vinton turns over that spot to the Beatles and their first U.S. hit, ``I Want to Hold Your Hand.''
1967- the first "Human Be-In" was held on the polo field of San Francisco's Golden Gate Park. It is estimated 20,000 "hippies" gathered to listen to psychedelic music, love each other, and use recreational drugs, not necessarily in that order. Among the performers were the Jefferson Airplane, the Grateful Dead, Quicksilver Messenger Service and Big Brother and the Holding Company. Among the speakers Jerry Rubin, Allen Ginsberg, Lawrence Ferlinghetti & Timothy Leary. Participants were urged to bring food to share, flowers, beads, costumes, feathers, bells, cymbals & flags. The Be-In was produced by Michael Bowen. Sponsored by Haight Independent Proprietors (H.I.P.) & the Communication Co.
http://www.summeroflove.org/altman.html
http://www.summeroflove.org/images/law/allen.ginsberg.jpeg
http://www.summeroflove.org/images/vignes/ginsberg.jpeg
http://www.summeroflove.org/wolman.html
http://www.summeroflove.org/event.html
1969---Top Hits
I Heard It Through the Grapevine - Marvin Gaye
I'm Gonna Make You Love Me - Diana Ross & The Supremes & The Temptations
Wichita Lineman - Glen Campbell
Daddy Sang Bass - Johnny Cash
1969-- Led Zeppelin, "Led Zeppelin" released.
1969-- Elton John, "Lady Samantha" released.
1970-- Willie Mays is named as the Player of the Decade for the sixties by the Sporting News.
1971-- Marvin Gaye performs the national anthem at Superbowl V in Miami, FL.
1971 -- Baltimore defeats Dallas 16-13 in Super Bowl V on Jim O'Brien's 32-yard field goal with five seconds remaining.
1972-- Highway 51 South in Memphis, TN is renamed "Elvis Presley Blvd."
1974 - No. 1 Billboard Pop Hit: ``Show and Tell,'' Al Wilson.
1975- "Baretta" premiered on TV; CBS series starring Robert Blake as Baretta, a police detective who defied his superiors and solved his cases in a most unorthodox manner--usually by figuring it out while talking to his pet cockatoo, Fred, or his informant, Rooster (played by Michael D. Roberts). Commanding officer Lieutenant Hal Brubaker was played by Edward Grover. The last telecast aired on June 1, 1978.
1976-- Barry Manilow's "I Write the Songs" hits #1, written by the Beach Boy's
pianist, Bruce Johnston.
1977---Top Hits
You Make Me Feel Like Dancing - Leo Sayer
I Wish - Stevie Wonder
Car Wash - Rose Royce
You Never Miss a Really Good Thing (Till He Says Goodbye) - Crystal Gayle
1984-- VCR home taping ruled legal: The US Supreme Court ruled that private use of a home videocassette recorder did not violate copyright laws. The decision overturned a 1981 ruling that made the copying of programs and the sale of video recorders illegal. The Supreme Court's decision marked a major defeat for Walt Disney, Universal City Studios, and other entertainment companies that had fought to ban home videotape machines. Over the next fifteen years, as technology improved for reproducing and electronically distributing images, words, movies, and other media, intellectual property cases like the VCR suit would become increasingly important.
1984 - No. 1 Billboard Pop Hit: ``Owner of a Lonely Heart,'' Yes.
1985---Top Hits
Like a Virgin - Madonna
All I Need - Jack Wagner
You're the Inspiration - Chicago
The Best Year of My Life - Eddie Rabbitt
1987 - A winter storm spread snow from the Southern Rockies into the Middle Mississippi Valley and southwestern sections of the Great Lakes Region, and freezing rain across Texas and oklahoma. Snowfall totals ranged up to 16 inches at Tulia TX, with 12 inches at Wellington KS.
1988- the Denver Bronco's won their second consecutive AFC championship by defeating the Cleveland Browns., 38-33. , at Denver's Mile High Stadium. Denver quarter-back John Elway threw three touchdown passes, and Jermiah Castille stripped the ball from Cleveland's Earnest Bryner late in the game to preserve the victory.
1990 - Twenty cities across the southeastern half of the country reported record high temperatures for the date. Record highs included 61 degrees at Williamstown PA and 85 degrees at Brownsville TX. Evening thunderstorms produced large hail and damaging winds from eastern Texas to Mississippi.
1990-- The Fifth Annual Rock and Roll Hall of Fame induction ceremonies are held in New York City. Inductees include Hank Ballard, Bobby Darin, The Four Seasons, The Four Tops, The Kinks, The Platters, Simon and Garfunkel, and The Who.
1991 - Operation Desert Storm began. The first serviceman killed in the Gulf War was Navy pilot Scott Speicher. His F-18 Hornet fighter was shot down over Iraq by antiaircraft fire. The U.S. and its United Nations allies went to war to drive Saddam Hussein's army out of Iraqi-occupied Kuwait. U.S. General Norman Schwarzkopf gave the go-ahead for bombing raids on Baghdad, followed a few weeks later by assaults with ground troops on Iraqi troops in southern Iraq and Kuwait. During the following six weeks Iraq fired its Scud missiles at U.S. bases in Saudi Arabia and at the general population in Israel, but was routed soundly. Iraqi troops left Kuwait, retreating all the way to Baghdad and, in many cases, surrendering in the field.
1993-- President William Jefferson Clinton's Inauguration ceremonies feature a free outdoor concert at which Aretha Franklin, Michael Bolton, Tony Bennett, Bob Dylan, and Diana Ross (among others) perform.
1994-an earthquake measuring 6.6 on the Richter scale struck the Los Angeles area about 4:20 AM. The epicenter was at Northridge in the San Fernando Valley, about 20 miles northwest of downtown Los Angeles. A death toll of 51 was announced Jan 20. Sixteen of the dead were killed in the collapse of one apartment building. More than 25,000 people were made homeless by the quake and 680,000 lost electric power. Many buildings were destroyed and others made uninhabitable due to structural damage. A section of the Santa Monica Freeway, part of the Simi Valley Freeway and three major overpasses collapsed. Hundreds of aftershocks occurred in the following several weeks. Costs to repair the damages were estimated at 15-30 billion dollars.
1995 -Los Angeles Rams announce that they are moving to St Louis
1996- Center Steve Yzerman of the Detroit Red Wings scored the 500th-regular season goal of his National Hockey League career as the Wings defeated the Colorado Avalanche, 3-2.
1996-- The Eleventh Annual Rock and Roll Hall of Fame induction ceremonies are held in New York City. Inductees include David Bowie, Gladys Knight and the Pips, Jefferson Airplane, Little Willie John, Pink Floyd, The Shirelles, and The Velvet Underground.
1998 - Savage Garden's "Truly, Madly, Deeply" was the number-one single in the U.S. for the first of two weeks. "I want to stand with you on a mountain; I want to bathe with you in the sea; I want to lay like this forever; Until the sky falls down on me."
Super Bow Champions This Date
1971 Baltimore Colts
--------------------------------------------------------------

Football Poem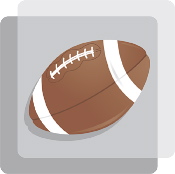 Born To Win
R.G. Graham
When you were in your crib tiny and small,
And everyone was looking at you one and all,
They smiled with pride and said again and again,
This child is special and was born to win!
Grandma and grandpa and mom and dad too,
Brother and sister were all looking at you,
They just couldn't help getting a grin,
And saying this child is special and was born to win!
And now you're getting older probably past two,
And they keep saying there's nothing you can't do
Because you're kind to all and obey your mom and dad,
You pick up your toys and go early to bed.
You're kind to your neighbors and all your friends too,
You share with them things that are special to you,
And children are so happy that you are their friend,
They know in their heart you were born to win.
So when you go to school and see children that are sad.
Pat them on the back and say it's not so bad.
Because I like you, would you please be my friend,
Because you and I are special, we were born to win!
--------------------------------------------------------------

SuDoku
The object is to insert the numbers in the boxes to satisfy only one condition: each row, column and 3x3 box must contain the digits 1 through 9 exactly once. What could be simpler?
http://leasingnews.org/Soduku/soduko-main.htm
--------------------------------------------------------------

Daily Puzzle
How to play:
http://www.setgame.com/set/puzzle_frame.htm
Refresh for current date:
http://www.setgame.com/set/puzzle_frame.htm
--------------------------------------------------------------


http://www.gasbuddy.com/
http://www.gasbuddy.com/GB_Map_Gas_Prices.aspx
http://www.gasbuddy.com/GB_Mobile_Instructions.aspx
--------------------------------------------------------------

News on Line---Internet Newspapers
Lake County, California
http://archives.record-bee.com/news/
--------------------------------