Monday, January 21, 2008
Dr. Martin Luther King, Jr.
January 15, 1929-April 4, 1968
Headlines---
2nd Alert Up-date
--Quantum Computer and Software
Classified Ads---Asset Management
ELFA paid lobbyist $100,000
PFF Wins One in Creative Capital BK
FTC-IFC Trial to be a lulu
by Christopher Menkin
Cartoon—Puppy in the slammer
Top Stories --- January 14--18
Classified Ads—Help Wanted
Leasing #102 -by Mr. Terry Winders, CLP
"Landlord/Mortgagee Waivers"
What You Don't Know About Headhunters
Market Sees Murky Outlook for U.S. CDOs
News Briefs---
You May have Missed---
California Nuts Brief---
Sports Briefs---
"Gimme that Wine"
Calendar Events
Snapple Real Facts
Today's Top Event in History
This Day in American History
Football Poem
SuDoku
Daily Puzzle
GasBuddy
News on Line---Internet Newspapers
Fort Bragg, California
######## surrounding the article denotes it is a "press release"
-----------------------------------------------------------------

2nd Alert Up-date---Quantum Computer and Software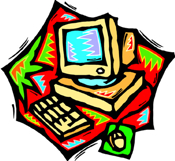 Quantum Computer and Software
3660 Wilshire Blvd., Suite 1140 Los Angeles, Ca. 90010
Phone # 213-388-1116
Still no answer at Quantum's telephone or response.
The information Leasing News received from readers was turned over to Bernie Boettigheimer, CLP, at Lease Police. Until March 31, 2008 there are no charges for inquiries to those who sign up.
A new subscriber to Lease Police received this from Bernie:
"Congratulations... on your first inquiry you hit on one of our "alerts" and now you see why you became a subscriber. I can't promise that this will happen every time but it's better to be lucky than good. Last week we published an 'alert ' only to have one of our clients report they had wired a check to that vendor the day before. Here is our official policy on our charges.
"Lease Police is a computer driven company created to be able to deliver a product at the lowest cost to our subscribers. There will be no monthly payment and no minimum usage. It is a pay for usage only on reports pulled but it does rely on its subscribers to report on any unusual activity of a vendor or lessee, all given anonymously.
"At the present time we need to build up our data base so that any report pulled by a subscriber in the future will have value. We project that our pricing will be in the range of credit bureaus you are now using.
"At any time, if you do not pull any reports there will be no charge. I don't know of a better no-brainer. Is there any better way to protect your company from fraudulent vendors or those who move from funder to funder and who have poor records of performance?

"At the present time all inquiries are no charge at least until March 31, 2008. At least 30 days before that date we will determine if our data base is sufficient to give value to our subscribers and what the charge will be after that---
Regards,"
Bernie Boettigheimer, CLP
President
Lease Police, Inc.
972-361-8111
972-692-8091-fax
214-549-3426-cell
bernieb@leasepolice.com
--------------------------------------------------------------

Classified Ads---Asset Management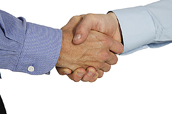 New York, NY
10+ years in equipment leasing/secured lending. Skilled in management & training, documentation, policy and procedure development & implementation, portfolio reporting. Strong work ethic.
Email: dln1031@nyc.rr.com
Seattle, WA
20 years combined experience in Asset Management and Collections. History of successfully maximizing the residual position through superior negotiation skills and remarketing.
Email: gcsprings@comcast.net
United States
Multi- talented individual looking to relocate back to mainland. Over 20 years of experience in Asset Management, Venture Leasing, Operations and Senior Management Positions. RESUME |
Email: dan@ggpglobal.com
For a full listing of all "job wanted" ads, please go to:
http://www.leasingnews.org/Classified/Jwanted/Jwanted.htm
To place a free "job wanted" ad here, please go to:
http://www.leasingnews.org/Classified/Jwanted/Jwanted-post.htm
--------------------------------------------------------------

ELFA paid lobbyist $100,000

In addition to their own lobbying effort, the Equipment Leasing and Finance Association (ELFA) paid Washington Council Ernst & Young $100,000 in the second half of 2007 to lobby the federal government.
ELFA lobbied Congress and the Treasury Department on tax issues, according to the form posted online Thursday by the Senate's public records office.
Listed on the form are members of ELFA, such as GE, who have supported the association in membership dues and large attendance at convention events.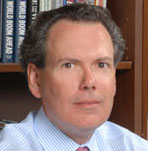 Hon. Kenneth Bentsen, Jr.
ELFA is actively involved in lobbying both federal and state elected representatives interest of their members, it is reported on their web site. The group is opposed to ending Evergreen clauses in a law to end such activity in Wisconsin.
--------------------------------------------------------------

PFF Bank & Trust Wins One in Creative Capital BK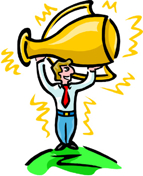 PFF Bank & Trust (PFB) Rancho Cucamonga, CA, won a Motion for Relief from Southern District of California U.S. Bankruptcy Judge Peter W. Bowle regarding assumption of lease of nonresidential real property, "El Cajon Property," assigned to the bank by Creative Capital Leasing Group, LLC, San Diego, California;
"C. The term of the Lease runs through October 1, 2004.
D. Debtor is presently operating the El Cajon Property on a cash flow positive basis, and it is in the best interest of the Debtor to assume the lease."
Included is a one time default payment of $12,244.88. The Debtor and the Official Creditors Committee have until January 22, 2008 to file a Request for Hearing and Opposition. The matter originally was brought against Creative Capital Leasing Company by the debtor of the lease, James Giaciolli and Blacida Giaciolli.
PFF announced last week they expect net charge-offs for the quarter of approximately $55 million resulting in a December 31, 2007 period-end balance of non-accrual loans comparable to the level at September 30, 2007; primarily reflecting continued weakness in the Company's residential construction and land loan portfolio.
They also stated they will issue a press release announcing its results of operations for the quarter ended December 31, 2007, immediately following the close of the market on Tuesday, January 29, 2008.
Creative Capital Leasing Group, LLC, a hard line leasing company, well-known for taking both consumer and commercial real estate, filed for Chapter 11 Bankruptcy in the Southern California Bankruptcy Court on September 10, 2007.
They listed up to 99 creditors, which may exceed to $100 million, but most likely is perhaps $75 million, including PFF Bank and Trust. It is complicated as father and son are attorneys and the third son is not. It also appears part of the difficulty concerns management disagreements between the three, as well as the cash flow to their main lender PFF Bank and Trust. There are other issues.
Leasing News has contacted Creative Capital, who returned telephone calls, but has "no comment" on the bankruptcy matter.
"14.As of the Petition Date, PFF is owed Prepetition arrears in the aggregate sum of $481,484.10. By December 1, 2007, PFF will be owed Prospection Arrears in the aggregate sum of approximately $722,226.15. The aggregate PFF Debt (which includes the Outstand Principal, Prepetition Arrears, Postposition Arrears, and all other accrued interest, fees, and costs) is currently estimated to exceed $37.5 million and will continue to grow due to the Debtor's failure to service the debt.
"The aggregate value of the SFR is $40,759,000 based upon individual appraisals obtained by PFF (collectively, the" Appraisals." Debtor's Schedule A reflects the aggregate value of the SFR as $42,008,600"
The bank has assignments of the collateral and it also appears many of the leases are not in default or arrears and as evidenced by the stipulation, PFF Bank & Trust is moving forward to protect its assignments and collateral. There are also personal guarantees involved by the lessees as well as the lessor in addition to the collateral.
Copy of Stipulation:
http://leasingnews.org/PDF/Creative_Capital_Bankruptcy.pdf
Previous story:
http://www.leasingnews.org/archives/December%202007/12-05-07.htm#ccl
--------------------------------------------------------------

FTC-IFC Trial to be a lulu
by Christopher Menkin
The Federal Trade Commission (FTC) case against IFC Credit, Morton Grove, Illinois moves forward with a serious consequence for a "Final Pre-trial Conference" on March 27, 2008 and a trial set for April 7, 2008 at 9:30am before Northern District of Illinois, Eastern Division, United States Magistrate Judge Jeffrey Cole. Right now there is a schedule to be met of both sides disclosing their witnesses, rebuttal witnesses, legal experts, witness discovery, and then on March 7 the final witness list. Sure to be called is head of the small ticket division for IFC Credit Corporation, who resigned as president, John "Wallop" Estok, CLP.
This should be the leasing show of the last decade as the who's-who are lined up in case that many believe if IFC had settled with NorVergence lessees would have been less than it is going to cost them in their court extravaganza's. This one is going to be a lulu.
While the FTC may appear outnumbered in court presence by body count and attorneys cost per hour, "wow, what the taxi meter will read at the end of this trip," and a company is innocent until proven guilty, the parties on December 5, 2007, consented to jurisdiction before Magistrate Judge Jeffrey Cole, as well as:
"3. IFC Credit Corporation ("FTC") shall deposit into an escrow account with interest accruing to IFC any lease payments received on or after January 1, 2008 from NorVergence, Inc lessees on the Voluntary Payment chart provided by IFC to the FTC on December 5, 2007, until further Order of this court.
"4 IFC will deposit an additional $5,000 per month into the same interest bearing escrow account on the tenth(10th) day of each month beginning in January, 2008. The $5,000 payment shall also be held in escrow until further Order of this Court. The amount of this deposit is subject to further discussion between the parties and the Court.
"5. IFC shall produce to the FTC on a monthly basis on or before the tenth (10th) day of each month updated charts of payments received from the NorVergence, Inc. and tendered to the Court on December 5, 2007.
"6. IFC will file a Motion seeking a stay of all NorVergence litigation relating to IFC pending in the Circuit Court of Cook County, Illinois before Judge James Murray. IFC will request that the cases be stayed until May 7, 2008, one month after the trial, as set forth below, of the instant case..."
The official Civil Docket for Case #1:07-cv-03155 shows the lead attorney is Jeffrey Mark Wagner, Winston & Strawn, LLP, Chicago.
This firm has attorneys $750 to $900 per hour, plus. Here are the top corporate attorneys from the best colleges and law schools, the best fraternities; the highest paid by the largest corporations. Many tell Leasing News these are the best corporate attorneys in Chicago that you can buy.
While that may be controversial to write, certainly Winston & Strawn is one of the best and most expensive law firms in Chicago:
"Winston & Strawn's Chicago office in the center of the city's downtown 'Loop' serves as the firm's world headquarters. The Chicago office is located on the top 15 floors of the Leo Burnett Building and overlooks both the Chicago River and State Street. It is home to 400 attorneys who provide the full range legal services to meet the needs of clients in virtually every business sector, from Fortune 500 corporations and financial institutions to small and midsize companies."
http://www.winston.com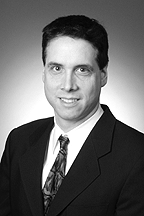 Jeffrey Mark Wagner
(photo from www.winston.com)

"Jeff Wagner is a partner in the litigation department who concentrates his practice in commercial litigation, including products liability, consumer fraud act, securities, breach of contract, fraud, RICO, and negligence actions.
"Mr. Wagner recently tried two major products liability and consumer fraud class action cases for Philip Morris, one in federal court in Brooklyn and the other in Madison County, Illinois. He also has served as lead or co-lead counsel in several securities-related cases involving claims of breach of fiduciary duty, insider trading, and securities fraud. In addition, he has litigated numerous breach of contract cases, and has experience with professional liability matters. He has argued appeals in numerous state and federal appellate courts.
Mr. Wagner's representative clients include Philip Morris USA, Bacardi Ltd., Bacardi USA, Inc., and Peter Halmos."
http://www.winston.com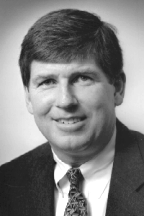 (photo from www.winston.com)
Stephen Charles Schulte is also listed as a lead attorney.
"Steve Schulte is a senior partner in the firm's litigation department where he represents a wide range of clients in commercial and tort litigation. He has considerable experience in civil litigation, business disputes, product liability, construction-related lawsuits, bankruptcy, banking, and insurance matters.
"Mr. Schulte has represented clients in numerous multimillion-dollar disputes including: VMS Realty Partners in a real estate trial; CDC Mortgage in real estate litigation; Keck, Mahin & Cate in a partnership bankruptcy trial; Klaff Realty and Developers Diversified Realty in real estate bankruptcy litigation; MATRA, Inc. in litigation regarding the construction of the People Mover system at O'Hare International Airport; F.H. Prince & Co., Inc. in an insurance agent contract lawsuit; Cozzi Iron & Metal, Inc. in an insurance premium dispute; Hendrickson Suspension in a fidelity bond claim; Swenson Process Equipment Inc. in an intellectual property/trade secrets arbitration; Ford Motor Company in a number of construction-related lawsuits; Transaction Management Technologies, Inc. in a computer software lawsuit; Great Lakes Dredge & Dock Co. in the Chicago "Flood" case involving hundreds of millions of dollars of claims; and Black & Decker, FMC, Whiting, Swenson Process, Texaco, BASF, Tate & Lyle, and Philip Morris in a number of product liability cases. Other clients he has represented include Procter & Gamble, Jefferson Smurfit Corporation, Jervis B. Webb Company, Continental Bank, Connecticut Bank and Trust, and Arthur J. Gallagher & Co.?"
http://www.winston.com
Those supporting include IFC's Beth Anne Alcantar. Her role is not defined as she evidently did not appear in other NorVergence cases, but perhaps is the corporate attorney, advising the executives.
Other corporate attorneys at CIT, GE, to name a few, decided an early settlement was the best business decision. Her advice to the executives is not known as the officers have no comment
for Leasing News. Her role is unknown.
The firm taking most of the NorVergence cases, including losing some simple ones, such as in California, in this writer's opinion, is Askounis & Borst, Chicago, Illinois.
Listed are:
Vincent Thomas Borst,
David Alexander Darcy,
Debra Rose Devassy,
Kenneth D. Petersas.
Also listed is the ever popular Peter J. Deeb, from Frey, Petrakis, Deeb, Blum & Briggs, Philadelphia, PA, who was originally representing the three leasing companies who requested a delay in the original bankruptcy stating that if the telephone companies turned off the services, their client's lessee would stop making their payments (one of the claims that the leasing companies knew service was involved in the contracts.) Subsequent cases have produced "hold backs," multi-media presentations to lessors regarding the service in the contract, as well as in almost all instances the NorVergence contract was utilized, full of mistakes, weak at best to prove "hell and high water" clauses, many attorneys have claimed. Any attorney, not on the payroll to rubber stamp approval of a vendor document, who looks at the NorVergence contract, will laugh that anyone would accept this as a "legal" document. The document had so many holes you could float a battleship through it.
Not on the list is Mozelle "Bill" W. Thompson, former Federal Trade Commissioner and a director of the Media Access Project. Reportedly he was hired as a "lobbyist" by IFC Credit Corporation. "Prior to joining the Commission, Mr. Thompson served as Principal Deputy Assistant Secretary of the Department of the Treasury. Mr. Thompson has also served as Acting Executive Director and General Counsel to the State of New York Mortgage Agency, (SONYMA), the New York State Housing Finance Agency and their four sister corporations. Previously, Mr. Thompson was a litigation attorney with the New York firm of Skadden, Arps, Slate, Meagher and Flom."
www.sourcewatch.com
Attorney Deeb appears to be the connection, and he also is regarded as more a "lobbyist" than a litigation attorney, according to other attorneys who have advised Leasing News. .
It should also be noted that the two founders of the law firm of Askounis & Borst, Thomas V Askounis and Vincent Thomas Borst, left the Coston Law Group, Chicago, IL., now called Coston & Rademacher,
after the two principals James E. Coston and Patricia E. Rademacher, husband and wife. No comment is made for publication from Mr. Coston.
This is certainly going to be very expensive for Rudy Trebels, win or lose. Perhaps not in the league of the subprime mortgage loses, but there certainly appears to be a similarity in the consequences.
While original Senior FTC Attorney Randall H. Brook has retired at age 61, he reportedly delayed the date as he was turning matters on October 2, 2007, over to Robert Schroeder, along with the FTC staff, including David M. Horn and Maxine R. Stansell. Leasing News is seeking a biography from the FTC team, but is aware that Mr. Schroeder has been involved in many of the actions, including
the "settlement" with the former President of NorVergence. Most important, the FTC team has reportedly gained assistance (information) from over 35 U.S. attorney generals and their staff as well as NorVergence lessee private attorneys, as well as the case Randall H. Brook presented to the Federal Trade Commission who unanimously granted to prosecute IFC Credit, Morton Grove, Illinois.
Where is Jeff Wong when the leasing community needs him?
December 5, 2007 Stipulation:
http://leasingnews.org/PDF/IFC_Credit_court_order.pdf
Scheduling of requirements before trial:
http://leasingnews.org/PDF/IFC_Credit_scheduling_order.pdf
NorVergence stories:
http://www.leasingnews.org/Conscious-Top%20Stories/Novergence_main.htm
--------------------------------------------------------------

--------------------------------------------------------------

Top Stories --- January 14--January 18
Here are the top ten stories most "opened" by readers last week:
(1) Alert---Quantum Computer and Software
http://www.leasingnews.org/archives/January%202008/01-15-08.htm#alert
(2) Alert Up-date---Quantum Computer and Software
http://www.leasingnews.org/archives/January%202008/01-17-08.htm#alert
(3) Leasing 102 by Mr. Terry Winders, CLP
"The effect of residuals"
http://www.leasingnews.org/archives/January%202008/01-15-08.htm#102
(4) CIT weathers the storm
http://www.leasingnews.org/archives/January%202008/01-15-08.htm#cit
(5) Changing of the Guard at ICON Capital
http://www.leasingnews.org/archives/January%202008/01-17-08.htm#icon
(6) Sales makes it Happen—by Adrian Miller
"Getting it done in 2008"
http://www.leasingnews.org/archives/January%202008/01-17-08.htm#sales
(7) Letters???---We get eMail!!!!
http://www.leasingnews.org/archives/January%202008/01-17-08.htm#letter
(8) Leasing Association Conferences 2008
http://www.leasingnews.org/archives/January%202008/01-17-08.htm#conf
(9) John Deer Capital et. al. larges issuances
http://www.leasingnews.org/archives/January%202008/01-15-08.htm#news1
(10) Ken Greene joins Hamrick & Evans, LLP
http://www.leasingnews.org/archives/January%202008/01-17-08.htm#ken
Extra: Not included in survey for technical reasons
CIT Group $131 Million 4th Quarter Loss
http://www.leasingnews.org/archives/January%202008/01-17-08a.htm
--------------------------------------------------------------

Leasing Industry Help Wanted
Documentation / Funding Manager

Documentation /
Funding Manager
Austin, Texas
Great opportunity with well-respected company, working in the best part of the world. Click here for more information.
Affiliated Investment Group has 22 years experience serving the broker community.

EFD Marketing Officer


EFD Marketing Officer
Walnut Creek, CA
You will identify, develop and maintain broker relationships. Requires a BA or equivalent &
5 years of experience in the equipment financing industry. CLICK HERE for a detailed description and resume submission info.
Visit www.bankofthewest.com, for more information. Bank of the West and its subsidiaries are equal opportunity/affirmative action employers.
--------------------------------------------------------------

Leasing 102
by Mr. Terry Winders, CLP
"Landlord/Mortgagee Waivers"
One of the most misunderstood and rarely asked for documents in leasing, or financing, is the dreaded landlord's waiver. It is a form that allows you to preauthorize access to the property in which your equipment, or collateral, is located upon a default. While some landlords do not like to sign the waver it is one of the most important documents to have to protect your asset when default occurs. The more risky the credit the more important the landlords form. Selling a landlord on the importance of the waiver to your credit decision is as important as selling the lease to the lessee and cannot be taken lightly.
Property rights is one of the most sacred parts of our laws so if a property owner refuses to allow entry on to his property, to retrieve your asset, you may have to litigate for the privilege and it will be expensive and time consuming. It is not fun when a bankrupt judge releases your asset from the bankruptcy and when you go to pick it up the landlord refuses to allow you entrance to his property.
In the beginning when everything looks to be acceptable and the purpose is explained, in person, to the landlord and the Lessor promises or states in the waiver not to enter the premises without permission, or with the landlord in attendance, and will repair or replace any damage sustained form the removal process most landlords will sign the form. Most landlords are afraid of the damage that remains after contract repossessors leave the property. So telling them that you will repair, or clean up after yourselves, and are willing to put that in the form smoothes their fears and many will sign the form. That language reads as follows;" The Lessor or Secured Party shall promptly, at its sole expense, repair in a commercially reasonable manner any and all damages to the Premises caused by such removal."
However, when sent in the mail with no explanation except "please sign and return" you should expect your document to be thrown away instead of returned. Also a landlord sometimes looks at his tenet as less desirable when forms are shoved in his direction with no courtesy call or explanation. I have never had a landlord fail to sign my form when I had a salesperson call on him and explain the purpose and explain our procedure should a default ever occur. I have even had conversations with landlords who later called me when the lessee was moving the leased equipment or was trying to sell it out of trust. A landlord can become a good source of information and usually is in the same boat as you are when things begin to go south.
If you do not have a landlord waiver I would suggest you contact them once it appears the lessee is starting to have problems or is a chronic pass due. If you are up front with the landlord they can help by keeping an eye on the lessee or if they are confrontational you know it early and can take the appropriate steps at once to avoid lengthily delays later.
If you are going to have trouble with a landlord contact your attorney to determine the property rules in that State so you can act with knowledge and foresight. It would also be important to know the issues in the state in which you have a large amount of assets like office equipment or data processing equipment where long delays can wipe out any thought of much recovery.
If the Lessee owns the property and it is mortgaged the same issues apply. The pressure to obtain a landlord wavier has weakened in the past few years because of competition and the need for fast turnaround credit and document services. However, if the economy turns down and a recession places a lot of pressure on our portfolios you are going to wish that your request for landlord waivers would have been more complete.
Mr. Terry Winders, CLP, has been a teacher, consultant, expert witness for the leasing industry for thirty years and can be reached at leaseconsulting@msn.com or 502-327-8666.
He invites your questions and queries.
Previous #102 Columns:
http://www.leasingnews.org/Conscious-Top%20Stories/Leasing_102/Index.htm
--------------------------------------------------------------

What You Don't Know About Headhunters: 10 Tips
Understanding what makes recruiters tick is a vital but often overlooked component of the job hunt. With a recession possibly looming, it may be more crucial than ever.
by David McCann
CFO.com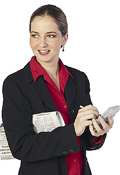 At long last, you have made the tough decision: It's time for a new job. Or maybe someone else decided that for you. Whatever the motivation — new owner, new boss, company going bankrupt, getting fired after a restatement — the first thing to do is find some executive recruiters. Right?
At that point, you might as well. But it would have been smarter to forge relationships with recruiters when you weren't in such a hurry to move. That way, a recruiter can contact you as positions become available. Not only is that how they prefer to work, it's a far surer path to making a change than pushing the panic button and expecting something to happen overnight.
advertisement Understanding what makes recruiters tick is a vital but often overlooked component of the job hunt. Here's what you what you need to know:
• The right recruiter: There are two kinds of recruiting firms: contingency and retained. The contingency firms get paid only when a candidate they found gets hired by a client. "There are some good ones, but many of them just throw a lot of spaghetti at the wall to see what sticks," says Lorraine Hack, a partner in the financial officer practice at Heidrick & Struggles, a retained firm. "If you don't want your resumé to be all over the place like the daily news, you might not want to go that route." Companies hire firms like Hack's on retainer to identify candidates, thoroughly learn about them, and present a short list to be interviewed. But the lower the salary allocated for a slot, the less likely retained recruiters are to take on that search, so recruiters paid via contingency fees are frequently used to fill lower-level positions.
• E-greetings: To make initial contact with a recruiter, send an e-mail. "Some candidates think paper resumés stand out, but e-mail is interactive — I can just hit 'reply' to get back to you," says Hack. And her opinion about cold calls: "Very poor." Some recruiters, like Chuck Eldridge, managing director of the financial officers practice at Korn/Ferry International, don't mind a phone call or even a brief visit to get acquainted — to a point. "I can't do that with every finance person in the country," he says. Which brings us to the next point.
• It's a rat race: Working on about 10 searches at a time, a recruiter might make five calls to prospective candidates per week on each search, according to Hack. That's 50 calls. Each client wants weekly telephone updates on the search progress, which eats up several hours. Candidates who pass initial muster must be interviewed, followed by a written report to the client; this process takes a couple hours a pop, and sometimes a whole day, if the recruiter must travel to do the interview. That's not to mention their own intra-company meetings or the small matter of finding new business.
Why should you care? "If you call a recruiter and they don't call back, it isn't necessarily because they have a bad feeling about you — it's that they're overwhelmed," says I.H. "Chip" Clothier, managing partner of HFC Executive Search. "There's an assumption that if you call someone they're going to call you back, but it physically can't work that way." Also note that while you may be out of a job, calling recruiters every week for an update is not productive and likely will just annoy them.
• Poor returns: On the other hand, recruiters take a dim view of you not returning their calls. Aside from providing all information about your accomplishments and employment history, the single most important thing to do when making a career change is to return phone calls, according to Eldridge. "It's simple, but the number of people who don't return calls is unfortunately very high," he says.
• It's a cold world: Cold-calling not only can be an annoyance to recruiters, as indicated above, it's also not likely to land you a job in the short term because headhunters generally do very specific searches. The vast majority of positions they fill are the result of their own proactive searches. Even if you get through to the recruiter and ask what searches are in progress, finding a match is a long shot. "Our clients usually have precise requirements for what they want," says Eldridge. "A lot of times people will try to 'bend' their resumé to fit the situation, but I have to tell them I can't — the client was very clear."
• Heavy hitters: Don't make the mistake of assuming that a recruiter is a lightweight go-between that you cursorily pass by on your way to the real interview. Retained recruiting firms play an enormous role in helping determine who gets hired. If you don't ace your interview with the recruiter, you will never get to see the actual employer. And do not assume you can b.s. the recruiter because he or she knows little about finance. Hack, for instance, is a former CFO, and Eldridge had a long career at a Big Four accounting firm.
• Back scratching: Among the best ways to build a relationship with recruiters is to help them succeed. If one calls you about a job that is not right for you, make every effort to refer them to someone else who might be more appropriate. "I don't forget that, and I try to pay those little dividends back," says Clothier.
advertisement • A wide net: Don't limit your efforts to network with recruiters to e-mails and phone calls. "Getting to know recruiters through other means is smart," says Clothier. There are professional conferences, finance-industry events, and networking organizations such as the Financial Executives Networking Group, where they can rub elbows with recruiters. "Those are great opportunities for getting to know somebody face to face in a 10-minute conversation that can be followed up on later," he adds.
• On the record: Most major recruiting firms offer websites where you can enter your profile and a resumé into a database that all of the firm's search professionals can tap. The information can be updated at any time; if you are moving to Denver, say, make a note of it in your online profile, which typically will trigger e-mail alerts to the firm's finance recruiters.
• The ship is already sinking: And, yes, do not wait until you are in trouble or transition to start calling recruiters. "It is extremely unfortunate that so many people don't network or do it too late," says Eldridge.
--------------------------------------------------------------

Market Sees Murky Outlook for U.S. CDOs in 2008
ABSnet
By Gabrielle Stein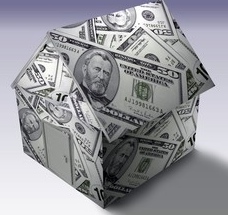 As the Collateralized Debt Obligation (CDO) market ushers in 2008, many industry players are hoping that the gloomy conditions that plagued 2007 will remain in the past. But with recession fears looming over the structured credit markets, and rating agencies tweaking their methodologies, new issuance will continue to move slowly, at least for the first half of the year, market participants said.
(A Collateralized Debt Obligation is an investment-grade security backed by a pool of bonds, loans and other assets. Collateralized Debt Obligations do not specialize in one type of debt but are often non-mortgage loans or bonds.

(Similar in structure to a collateralized mortgage obligation (CMO) or collateralized bond obligation (CBO), Collateralized Debt Obligations are unique in that they represent different types of debt and credit risk. In the case of Collateralized Debt Obligations, these different types of debt are often referred to as 'tranches' or 'slices'. Each slice has a different maturity and risk associated with it. The higher the risk, the more the Collateralized Debt Obligation pays. editor)
"Everything is on hold right now," said a Collateralized Debt Obligation market participant, adding that the mass firings of late 2007 have left bankers focused on trying to find new jobs instead of pushing new deals. "The only guys who are currently buying are the [investors] in the secondary market, who are getting this stuff at a huge discount. It is impossible to pitch an ABS Collateralized Debt Obligation right now. The guys who would be doing this are the same guys who have to apologize for the five or six deals they did last year that went to the toilet."
New issuance was down across the board for U.S. ABS Collateralized Debt Obligations in 2007. Total U.S. Asset Based Syndications (ABS) Collateralized Debt Obligations volume came in at approximately $267 billion for 2007, a significant decline from the $350.1 billion of proceeds the banks made in 2006, according to Thomson Financial data.
"What we are really going through here is an entire change in methodology. And until we really get on firm footing, issuance will be muted pretty much across asset classes," said Brian Yelvington, macro strategist at independent credit research firm CreditSights. But while slow to come back, especially on the ABS Collateralized Debt Obligation side, the market is not completely dead, he said. "Issuance is not just going to grind to a halt - that would have significant economic implications given how much we depend on asset securitization even outside of just ABS."
Grading On The Curve
Despite the significant write-downs on underlying collateral and the massive layoffs in the sector, Citigroup Global Markets claimed the top U.S. ABS Collateralized Debt Obligation manager position on Thomson Financial's 2007 league tables. The firm had approximately $35.7 billion in proceeds. Although the business Citi brought in was enough to move it to first place from second place in 2006, its proceeds were down from $36.6 billion last year.
Merrill Lynch had an even larger drop, pulling in a meager $33 billion in 2007 from $50 billion in 2006. The dip pushed the bank into second place from its first place ranking in 2006.
Wachovia Securities and Deutsche Bank took the third and fourth positions on the rankings, respectively. But while Wachovia moved up one notch to take third place with $21.1 billion in 2007, the bank's proceeds had dropped from $24.2 billion in 2006. Deutsche Bank took a hit not only in position, when it dropped one notch to fourth place, but also in volume. The bank brought in $17.9 billion in 2007, a plunge from $29.3 billion in issuance for 2006.
Interestingly, the only major leap came from JPMorgan Securities, which moved into fifth place from 11th place in 2006. The bank pulled in $17 billion, a small increase from the $15.3 billion it made the prior year.
Adding to investor wariness about the sector has been the rise in litigation stemming from defaulted and liquidated Collateralized Debt Obligations that were hit by subprime delinquencies. For instance, late last year, Deutsche Bank, the trustee for the recently liquidated $985 million Sagittarius Collateralized Debt Obligation , filed a suit to determine whether it was the investors or the Collateralized Debt Obligation's credit insurer, MBIA, that had the right to Sagittarius's remaining payments.
That is just one of the many legal battles the market will see in 2008, said the Collateralized Debt Obligation market participant. "The lawyers are pretty swamped reading the indentures on how to proceed during a liquidation event because it is something they have never done and some of the structures are pretty ambiguous."
Hope In CLOs
The sector with the most promise in 2008 undisputedly is Collateralized Loan Obligation (CLO) s, market participants said. Although the vast number of downgrades sent CLO investors running from the sector late last summer, previously tested methodologies, market vigilance and the more traditionally conservative ratings will support future issuance, participants said.
(A special purpose vehicle (SPV) with securitization payments in the form of different tranches. Financial institutions back this security with receivables from loans.
(Identical to a CMO except for the assets securing the obligation. CLOs allow banks to reduce regulatory capital requirements by selling large portions of their commercial loan portfolios to international markets, reducing risks associated with lending. Editor)
However, the market took a crippling hit in 4Q07 with a paltry 17 deals totaling $12.1 million compared with 66 deals totaling $33.9 million in 4Q06, according to data provider Dealogic.
Total issuance for 2007 dropped to 160 deals totaling $87.8 billion from 202 deals totaling $99.2 billion in 2006.
CLO issuance might still be hindered by an uptick in the default rate that could cause a ripple effect on the sector, sources said.
"The important thing that we learned from the subprime debacle is that the assumptions that we put on deals have been far too aggressive," CreditSights' Yelvington said. "The other thing we discovered pretty quickly is that these assets, once you slap a high rating on them, have really permeated our economy. Thus, you can take a modest uptick in defaults and that becomes magnified because the instruments themselves are so widespread and widely used."
COLLATERALIZED DEBT OBLIGATION sectors that have remained unaffected by risk concerns include Collateralized Debt Obligations of middle-market loans and emerging market Collateralized Debt Obligations, the COLLATERALIZED DEBT OBLIGATION market participant said.
However, on the synthetic COLLATERALIZED DEBT OBLIGATION side, analysts from Wachovia expect fewer managed synthetic Collateralized Debt Obligations and shorter-dated transactions in 2008, since long-dated managed transactions are tougher to sell right now. Analysts also predicted a trend toward static transactions to continue in 2008, since they are easier to hedge.
Structurally, ABS COLLATERALIZED DEBT OBLIGATION and CLO transactions that do get done will feature the back to basics approach to underwriting seen in the second half of 2007.
"Derivative Fitch does expect to see more vanilla structures," said Mia Koo, managing director at Derivative Fitch. "Investors want to see more simple, transparent structures, as well as standardization of documents in these structures."
Furthermore, there are only a couple of reasons to do an esoteric type deal, Yelvington said, adding that one of the motivations behind structuring an esoteric transaction is to achieve a rating that is outside the scope of what the instrument would normally garner. But investors that were previously interested in the boosted rating have scaled back, and there is market skepticism toward the rating agencies for tweaking their rating methodology, so the push for these deals is no longer there, Yelvington said.
"It would be like pumping gas in the middle of a fire," he said.
(c) 2008 Asset Securitization Report and SourceMedia, Inc. All Rights Reserved.
http://www.asreport.com
http://www.sourcemedia.com
---------------------------------------------------------------
News Briefs----
Sprint to cut 4,000 jobs, close 125 stores
http://www.ajc.com/business/content/business/stories/2008/01/18/sprint_0118.html
---------------------------------------------------------------


You May have Missed---
Highly Skilled And Out Of Work
http://www.washingtonpost.com/wp-dyn/content/article/2008/01/20/
AR2008012002368.html?hpid=topnews
---------------------------------------------------------------

Sports Briefs----
For Chargers, not a super Sunday
http://www.signonsandiego.com/sports/chargers/20080120-2009-bn20newcharg.html
Patriots one step away from perfection
http://www.boston.com/sports/football/patriots/articles/2008/01/20/
patriots_one_step_away_from_perfection/
Giants Stun Packers and Head to the Super Bowl
http://www.nytimes.com/2008/01/21/sports/football/21nfc.html?_r=1&hp&oref=slogin
Dickey: Montana still stands above the rest
http://www.examiner.com/a-1165612~Dickey__Montana_s_still_the_one.html?LFS=y
----------------------------------------------------------------


California Nuts Briefs---
Gov. Schwarzenegger shows how he has grown
http://www.contracostatimes.com/ci_8029384?nclick_check=1
----------------------------------------------------------------


"Gimme that Wine"
A Wine Spree Worth Savoring
http://www.nytimes.com/2008/01/16/dining/16vrin.html?ref=dining
CIA Greystone announces 2008 Vintners Hall of Fame
http://www.sfgate.com/cgi-bin/article.cgi?f=/c/a/2008/01/18/WIO4UGJ38.DTL
St. Supery's roots uncovered
http://www.sthelenastar.com/articles/2008/01/17/features/food_and_wine/
doc478eb00d29a98328548999.txt
Don Sebastiani & Sons Reaches Two Million Case Milestone; Will Reposition Company to Focus on Up-Market Brands
http://winebusiness.com/news/DailyNewsArticle.cfm?dataid=52466
Zins sweet spot: Sonoma's Dry Creek Valley may be the key to Zinfandel's future
http://www.sfgate.com/cgi-bin/article.cgi?f=/c/a/2008/01/18/WIGVUALQP.DTL
The tasting room: Turn back time at Martin Ray
http://www.sfgate.com/cgi-bin/article.cgi?f=/c/a/2008/01/18/WI2SUBIO1.DTL
Wine Prices by vintage
http://www.winezap.com
http://www.wine-searcher.com/
US/International Wine Events
http://www.localwineevents.com/
Winery Atlas
http://www.carterhouse.com/atlas
Leasing News Wine & Spirits Page
http://two.leasingnews.org/Recommendations/wnensprts.htm
The London International Vintners Exchange (Liv-ex) is an electronic exchange for fine wine.
http://www.liv-ex.com/
----------------------------------------------------------------

Calendar Events This Day
Granola Bar Day
http://homeschooling.about.com/library/bljan21a.htm
Martin Luther King, Jr. Federal Holiday
Presidential Proclamation has been issued without request each year for the third Monday in January since 1986.
http://holidayinsights.com/other/mlk.htm
National Hugging Day
Because hugging is something everyone can do and because it is a healthful form of touching family and friends.
http://holidayinsights.com/other/huggingday.htm
www.nationalhuggingday.com
http://homeschooling.about.com/library/bljan21c.htm
New England Clam Chowder Day
Squirrel Appreciation Day
A day set aside each year to help the public become more aware of wildlife rehabilitation.
http://holidayinsights.com/moreholidays/January/squirrelappreciation.htm
Saint feast Days
http://www.catholic.org/saints/f_day/jan.php
----------------------------------------------------------------

Leonardo Da Vinci invented the scissors.
There is no evidence that Da Vinci invented the scissors, another myth making the rounds so often many believe it to be true. He may have made his own scissor, but that was not uncommon in its day.
"It is most likely that scissors were invented in 1500 BC in ancient Egypt.[1] These were likely shears with the joint at the far end.[2] Cross-bladed scissors were invented by Romans around AD 100.
An immense stride in perfecting scissors was taken in 1761 when Robert Hinchliffe produced the first pair of modern-day scissors made of hardened and polished cast steel. He lived in Cheney Square, London and was reputed to be the first person who put out a signboard proclaiming himself "fine scissor manufacturer".[3]"
http://en.wikipedia.org/wiki/Scissors
----------------------------------------------------------------

Today's Top Event in History
1967 -US female Figure Skating championship won by Peggy Fleming Today she and her husband are wine makers in Los Gatos, California.
http://www.peggyfleming.net/
[headlines]
----------------------------------------------------------------

This Day in American History
1648- Margaret Brent made her claim as America's first feminist by demanding a voice and vote for herself in the Maryland colonial assembly. Brent came to America in 1638 and was the first woman to own property in Maryland. At the time of her demands she was serving as secretary to Governor Leonard Calvert. She was ejected from the meetings, but when Calvert died she became his executor and acting governor, presiding over the General Assembly. History records this event as the beginning of the woman suffrage movement in America. In 1640, she became the first woman barrister in America, officially the colonial attorney for Cecilius Calvert, Lord Proprietor of Maryland.
http://www.fa-ir.org/15_2.htm
http://earlyamerica.com/review/1998/brent.html
1738- Ethan Allan, Revolutionary War soldier and leader of the Vermont "Green Mountain Boys." born at Lichfield, CT, he died at Burlington, VT, Feb 12, 1789. History finds him quite an opportunist who high school history books have painted quite a different picture of his actual deeds. He actually missed most of the revolutionary war because he was in British prison. He led several movements, including a military effort, to join both New York and Vermont with Canada.
http://personalweb.smcvt.edu/thefort/History/EthanAllen.htm
( see: Legends, Lies and Cherished Myths of American History by Richard Shenkman )
1801 -- "Federal Bonfire Number Two": a mysterious fire sweeps the offices of the Department of Treasury, destroying books and papers, after Republicans demanded proof that the expenditures of Timothy Pickering, the recently replaced Federalist Secretary of War, could be properly accounted for. He was censured by
Congress. He was re-elected to Congress for two more terms, then retired.
http://bioguide.congress.gov/scripts/biodisplay.pl?index=p000324
http://www.qmfound.com/COL_Timothy_Pickering.htm
1812 - The famous Y-bridge in Zanesville, Ohio, was given approval for construction.
http://www.vintageviews.org/vv-3/bridges/pages/bdg07_003.html
http://www.coz.org/
1824-Birthday of Thomas "Stonewall" Jackson, Confederate general and one of the most famous soldiers of the American Civil War, best known as "Stonewall" Jackson. Born at Clarksburg, VA (now WV). At the first Battle of Bull Run on July 21, 1861, Union forces under Gen. Irvin McDowell were defeated by the Confederates. McDowell delayed the attack for two days, allowing Confederate Gen. Beauregard to call on reinforcements from the Shenandoah Valley. Their arrival late in the day gave the Confederates a numerical advantage. it was in this battle that Confederate Gen. Thomas J. Jackson was nicked named 'Stonewall" for his firm stand at a crucial moment. May 2, 1963, General Stonewall Jackson, leading a large part of General lee's army, delivered a devastating blow on General Hooker's right flank. The Battle of Chancellorsville, 50 miles southwest of Washington, DC had started the day before. It was Lee goal to capture Washington, and the chance encounter in Gettysburg stopped him. In this battle, General Robert E. Lee won his greatest victory over huge Union forces under General Joseph Hooker, considered a military idiot, who allowed his men to party and bring prostitutes along ( thus the name Hookers ). In the North, 17,275 were killed or wounded; in the South, 12,821. Reconnoitering with his staff at day's end on May 2, Jackson and his group were mistaken for Union Soldiers and fired upon by their own forces. Jackson's shattered left arm had to be amputated. While he was hospitalized pneumonia set in; his death came on May 10th in Chancellorsvile, VA.
http://memory.loc.gov/ammem/today/jan21.html
1844- John Browning, world famous gun maker and inventor who was taught gunsmithing by his Mormon pioneer father, Jonathan Browning, was born at Ogden, UT. Starting the J.M. & M.S. Browning Arms Company with his brother, he designed guns for Winchester, Remington, Stevens and Colt arms companies, as well as American and European armies. Browning had more gun patents than any other gunsmith in the world. He is best known worldwide for inventing the machine gun in 1890 and the automatic pistol in 1896. He died suddenly Nov 26, 1926- at age 71, while at Belgium on business. The company he founded, known now as Browning Arms Company, is located at Morgan, UT.
1853- Dr. Russell L. Hawes of Worcester, MA, received a patent for an envelope folding machine that proved practical commercially. It was not self-gumming, but nevertheless it enable three girls to produce the finished product at the rate of about 25,000 envelopes in 10 hours, thus allowing "junk mail" to be economically sent.
1867 -- Patrol Special Officer, Armand Barbier, arrests His Majesty Norton I, Emperor of the United States and Protector of Mexico, for involuntary treatment of a mental disorder and thereby creates a major civic uproar. San Francisco Police Chief Patrick Crowley apologizes to His Majesty & orders him released. Several scathing newspaper editorials follow the arrest. All police officers begin to salute His Majesty when he passed them on the street.
http://www.notfrisco.com/nortoniana/index.html
http://www.zpub.com/sf/history/nort.html
1863-Battle of Sabine Pass , Texas Sabine Pass lay at the mouth of the Sabine River along the gulf coast of Texas. The Confederates constructed a major fort there in 1861. In September 1862, a Union force captured the fort and, shortly after, the port of Galveston to the southwest. The Yankees now controlled much of the Texas coast. In November, General John Bankhead Magruder arrived to change Southern fortunes in the area. Magruder was an early Confederate hero in Virginia, and now he was assigned the difficult task of expelling the Federals from Sabine Pass and Galveston. Magruder's efforts paid quick dividends. He recaptured Galveston and then turned his attention to Sabine Pass. The decks of two ships, the Bell and the Uncle Ben, were stacked with cotton bales. Sharpshooters were placed behind the bales and the ships steamed towards two Union ships, the Morning Light and the Velocity. Some of the sharpshooters became seasick and had to be removed, but the expedition continued. The Confederates chased the Yankee ships into open water, and the sharpshooters injured many Union gunners. After a one-hour battle, both Union ships surrendered. Magruder's victory reopened the Texas coast for Confederate shipping.
The Union tried to recapture Sabine Pass later in the year, but the effort was thwarted when less than 50 Confederates inside the fort at Sabine Pass held off a much larger Union force.
1880- the first sewage –disposal system separate from the city water system was built in Memphis, TN, under the direction of George Edwin Waring. The pipes were sewage only and kept constantly cleansed with water and were well ventilated. Other cities copied this new "sewer system."
1884- Roger Baldwin, founder of the American Civil Liberties Union, called the "country's unofficial agitator for, and defender of, its civil liberties." Born at Wellesley, MA, he died Aug 26, 1981, at Ridgewood, NJ.
1943-Birthday of bass player Steve Gilmore, Trenton, NJ
http://www.philwoods.com/gilmore.htm
http://www.playjazz.com/BA033.html
1915- First Kiwanis Club chartered at Detroit, MI.
http://www.kiwanis.org/
1917-Birthday of pianist Billy Maxted, born Racine, WI. Great pianist, he wrote many arrangements for Ray Eberle; Red Nichols; Will Bradley, and even Benny Goodman. At the end of the big band era, Billy has his own band briefly.
http://www.jazzmanrecords.com/bilmaxbigswi.html
1920 -- Palmer "Red" Raids now target labor activists and radicals for US government repression. Attorney General A.Mitchell Palmer orders the roundup of all suspected for prosecution & deportation where possible. The man in charge is J. Edgar Hoover. Thousands of people are arrested in a nationwide sweep, most arrests are illegal, without warrants or justification. Thousands are eventually deported.
http://www.msu.edu/course/mc/112/1920s/Palmer/newsandpalmer.html
1920 -- Author Ernest Hemingway returns to America after his World War I experiences.
http://www.hemingwayhome.com/HTML/main_menu.html
http://www.hemingway.org/
http://www.ernest.hemingway.com/
1936-Birthday of Malka Cohen, of the 1960's Canadian folk duo of Malka and Joso, was born in Israel. She met her singing partner, Joso Spralja, in the early '60s at a Toronto coffeehouse, Yorkville 71. The couple toured Canada, and in 1966 appeared at Carnegie Hall in New York. The following year, Malka and Joso appeared before Princess Margaret in England. But 1967 also marked the end of their partnership. Malka Cohen began a second career as an independent radio interviewer.
http://www.toronto.com/restaurants/listing/000-212-950
1936-Birthday of New Orleans blues singer and guitarist Snooks Eaglin.
http://www.mnblues.com/profile/snookseaglin2000.html
http://www.bluesaccess.com/No_38/snooks.html
1938- "Wolfman Jack" born Robert Smith at Brooklyn, NY. He became famous as a disc jockey for radio stations at Mexico in the 1960s. Wolfman Jack was influential as a border radio voice because the Mexican station broadcast at 250,000 watts, five times the legal limit for American stations at the time, and therefore he was heard over a vast part of the US. During his night shift he played blues, hillbilly and other black and white music that wasn't getting a lot of exposure. He later appeared on American radio, movies and television as an icon of 1960s radio. Wolfman Jack died July 1, 1995, at Belvedere, NC.
1940- golfer Jack Nicklaus born Columbus, Ohio
http://www.nicklaus.com/
1941 Richie Haven Birthday
http://www.richiehavens.com/
http://www.mathie.demon.co.uk/rh/biograph.html
1942- Duke Ellington records C Jam Blues, Perdidio.
1943-Birthday of bass player Steve Gilmore, Trenton, NJ
http://www.philwoods.com/gilmore.htm
http://www.playjazz.com/BA033.html
1946 - On ABC radio, "The Fat Man" debuted, starring J. Scott Smart as the portly detective, who weighed 270 pounds in real life. This was one of my favorite radio shows that I remember listening to, perhaps in the late 1940's. "There he goes. Into that drug store. He's stepping on the scales. Weight? 237 pounds. Fortune? Danger. Whoooo is it? The FAT MANNNNNNNNNNN." Later I learned perhaps my favorite author Dashiell Hammet was involved in writing for the radio show.
http://www.old-time.com/sights/fatman.html
http://www.otrcat.com/
1949—Top Hits
Buttons and Bows - Dinah Shore
A Little Bird Told Me - Evelyn Knight
On a Slow Boat to China - The Kay Kyser Orchestra (vocal: Harry Babbitt & Gloria Wood)
I Love You So Much It Hurts - Jimmy Wakely
1949- First Miles Davis Birth of the "Cool" session, Capital 1762
1950-Birthday of singer Billy Ocean, musician, songwriter, born Leslie Charles, Trinidad, West Indies.
1951 - Mildred (Babe Didrikson) Zaharias set a new women's golf record when she won the Tampa Women's Open with a medal play score at a record 288 for 72 holes. In the 1932 Olympics, Babe won two gold and one silver medal for the javelin throw, the 80-meter hurdles and the high jump, respectively. She also skilled at basketball, baseball, billiards and golf. As well as being a member of the International Women's Sports Hall of Fame, LPGA Hall of Fame (Babe was a founding member of the LPGA), National Track and Field Hall of Fame, Olympic Hall of Fame and the World Golf Hall of Fame.
http://www.famoustexans.com/babedidrikson.htm
1953- the first gas-turbine car made was the XP-21 Firebird, built by General Motors. The 370-horespower Whirlfire turbojet was installed in the rear of the car. It had a plastic body and accommodated only the driver. Its speed was 150 miles per hour, but it was believed capable of 235 miles per hour. Since it consumed fuel faster than conventional cards, it was not commercially produced.
1954 - The first atomic-powered submarine, the "Nautilus," was launched in Groton, Connecticut, after First Lady, Mamie Eisenhower, christened it with a bottle of champagne.
http://www.ussnautilus.org/
1954 - In New York City, the gas turbine automobile was introduced with a 370 horsepower, 'whirlfire' turbopower jet powering it.
1957---Top Hits
Singing the Blues - Guy Mitchell
The Banana Boat Song - The Tarriers
Young Love - Tab Hunter
Singing the Blues - Marty Robbins
1957- country singer Patsy Cline won an Arthur Godfrey's "Talent Scout" show, singing "Walking After Midnight." Her single of the contest-winning song was on both the country and pop charts for a number of weeks. During the next few years, Patsy Cline became one of the top female country singers. She was killed in a plane crash in 1963.
1959 - The Kingston Trio, with members Bob Shane, Nick Reynolds and Dave Guard; was awarded a gold record for their single, "Tom Dooley", about a man named Tom Dooley who was going to be hanged - "poor boy, you're bound to, die." The Kingston Trio recorded many other hits, including: "Greenback Dollar", "M.T.A.", "Reverend Mr. Black", "Tijuana Jail", and the war protest song, "Where Have All the Flowers Gone?".
1961- the first cabinet member who was the brother of the president was Robert F. Kennedy, who took office as attorney general in the cabinet of President John F. Kennedy in Washington, DC. 1962- Snow falls in San Francisco
1964 - After 3 years, Carl Rowen took over for Edward R. Murrow as head of the United States Information Agency (USIA), managing force of the worldwide Voice of America. Rowen had something else in common with Murrow, they both came from news backgrounds, Rowen from NBC, and Murrow from CBS.
1965---Top Hits
Come See About Me - The Supremes
Love Potion Number Nine - The Searchers
Downtown - Petula Clark
Once a Day - Connie Smith
1966 -- promoter Bill Graham began his notorious three-day "Trips Festival" at the Longshoreman's Hall in San Francisco. Music and LSD were available in large quantities.. The Festival at 400 North Point St. featured the Grateful Dead, Big Brother & the Holding Company, The Loading Zone, Chinese New Years' Lion Dancers & Drum & Bugle Corps, Stroboscopic Trampoline, & Ken Kesey & His Merry Pranksters.
"Pray for the (grateful) dead & fight like hell for the living!"
— (with apologies to) Mother Jones
http://www.rockhall.com/hof/inductee.asp?id=112
http://www.summeroflove.com/text/haight.html
http://www.diggers.org/
http://www.bbhc.com/BigBrother.htm
1967 -US female Figure Skating championship won by Peggy Fleming
http://www.peggyfleming.net/
1967--Birthday of American Composer P. Kellach Waddle, Louisville, KY
1968 -- Battle for Khe Sanh begins
One of the most publicized and controversial battles of the war begins at Khe Sanh, 14 miles below the DMZ and six miles from the Laotian border. Seized and activated by the U.S. Marines a year earlier, the base, which had been an old French outpost, was used as a staging area for forward patrols and was a potential launch point for contemplated future operations to cut the Ho Chi Minh Trail in Laos. The battle began on this date with a brisk firefight involving the 3rd Battalion, 26th Marines and a North Vietnamese battalion entrenched between two hills northwest of the base. The next day North Vietnamese forces overran the village of Khe Sanh and North Vietnamese long-range artillery opened fire on the base itself, hitting its main ammunition dump and detonating 1,500 tons of explosives.
An incessant barrage kept Khe Sanh's Marine defenders, which included three battalions from the 26th Marines, elements of the 9th Marine Regiment, and the South Vietnamese 37th Ranger Battalion, pinned down in their trenches and bunkers. Because the base had to be resupplied by air, the American high command was reluctant to put in any more troops and drafted a battle plan calling for massive artillery and air strikes. During the 66-day siege, U.S. planes, dropping 5,000 bombs daily, exploded the equivalent of five Hiroshima-sized atomic bombs in the area. The relief of Khe Sanh, called Operation Pegasus, began in early April as the 1st Cavalry (Airmobile) and a South Vietnamese battalion approached the base from the east and south, while the Marines pushed westward to re-open Route 9.
The siege was finally lifted on April 6 when the cavalrymen linked up with the 9th Marines south of the Khe Sanh airstrip. In a final clash a week later, the 3rd Battalion, 26th Marines drove enemy forces from Hill 881 North. Gen. William Westmoreland, commander of U.S. Military Assistance Command Vietnam, contended that Khe Sanh played a vital blocking role at the western end of the DMZ, and asserted that if the base had fallen, North Vietnamese forces could have outflanked Marine defenses along the buffer zone. Various statements in the North Vietnamese Communist Party newspaper suggested that Hanoi saw the battle as an opportunity to re-enact its famous victory at Dien Bien Phu, when the communists had defeated the French in a climactic decisive battle that effectively ended the war between France and the Viet Minh.
There has been much controversy over the battle at Khe Sanh, as both sides claimed victory. The North Vietnamese, although they failed to take the base, claimed that they had tied down a lot of U.S. combat assets that could have been used elsewhere in South Vietnam. This is true, but the North Vietnamese failed to achieve the decisive victory at Khe Sanh that they had won against the French. For their part, the Americans claimed victory because they had held the base against the North Vietnamese onslaught. It was a costly battle for both sides. The official casualty count for the Battle of Khe Sanh was 205 Marines killed in action and over 1,600 wounded (this figure did not include the American and South Vietnamese soldiers killed in other battles in the region). The U.S. military headquarters in Saigon estimated that the North Vietnamese lost between 10,000 and 15,000 men in the fighting at Khe Sanh.
1969 -- The Navajo Community College, the first tribally established & operated community college in the U.S., opens at Many Farms, Arizona. Now called Dine College.
http://acept.la.asu.edu/collaborators/dine.html
http://www.dinecollege.edu/
1970 - ABC-TV aired "The Johnny Cash Show" in prime time, after its run as a summer replacement ended. The regular season series was a shot in the arm for country music. Cash wore black, his signature, in the all-color show.
1970- Boeing, Seattle, WA introduced the Jumbo Jet, Boeing 747. It could carry up to 490 passengers, plus could be handled by terminal facilities of the time. the wide-bodied, two-decked aircraft was taller than a six-story building and could carry up to 490 passengers, more than could easily be handled by the terminal facilities of the time. The first 747s went into transatlantic service for Pan American Airlines.
1973---Top Hits
You're So Vain - Carly Simon
Superstition - Stevie Wonder
Crocodile Rock - Elton John
Soul Song - Joe Stampley
1974 -- Four-day postal strike begins at Jersey City, N.J.
1975- officials at the National Hockey League All-Star game made history by allowing female reporters in the players' locker rooms, a first for American professional sports. The coaches of the two squads arranged for reporters to interview players before they took their showers.
1977 -- President Jimmy Carter issues unconditional pardon to most Vietnam draft resisters on his first full day in office. Affects between 100,000 to 500,000 people.
1978 - The soundtrack to the film "Saturday Night Fever" reached #1 on the album chart (BeeGees)
1981---Top Hits
(Just Like) Starting Over - John Lennon
Love on the Rocks - Neil Diamond
The Tide is High - Blondie
I Love a Rainy Night - Eddie Rabbitt
1982 -- Blues guitar giant B.B. King donates his entire record collection (including about 7,000 rare blues records he played when he was a disc jockey) to the University of Mississippi's Center for the Study of Southern Culture.
http://www.worldblues.com/bbking/
1984 - Van Halen's single, Jump, entered the Billboard pop charts on this date, and later was in the Number 1 spot for 5 weeks, remaining on the charts for a total of 15 weeks. It eventually was certified gold.s for a 6 month stay.
1985 -19ºF (-28ºC), Caesar's Head, South Carolina (state record)
1985 -34ºF (-37ºC), Mt Mitchell, North Carolina (state record)
1985- Don DeLillo wins the American Book Award for his breakthrough novel, White Noise.Although DeLillo had been publishing novels since 1971, his books had received little attention. White Noise, a semi-satire about a professor of Hitler Studies exposed to an "airborne toxic event," established DeLillo as a leading post-modern novelist, concerned with the dread, paranoia, and malaise lying beneath American popular culture. He published Libra, a fictional portrait of Lee Harvey Oswald, in 1988 and Mao II, about a reclusive writer dragged into international politics and terrorism, in 1991.In 1997, he published what some considered his masterwork, the 827-page Underworld, a sprawling exploration of America during the Cold War that touches on baseball, Vietnam, serial killings, nuclear weapons, visual art, and more.DeLillo was born in New York to Italian immigrants in 1936. He grew up in working-class New York and attended Fordham University. He worked as a copywriter for an advertising agency before he became a novelist in his mid-30s. He lived for many years with his wife, a banker, in Toronto before returning to New York, where they now live.
1985 - Actor Patrick Duffy announced he was leaving the CBS show, "Dallas", at the end of the television season. His request that the character of Bobby Ewing not be recast by another actor was thankfully heeded as Bobby showed up in the new season, after a miraculous rise from the dead. His first appearance after his resurrection was in the shower, when he had clearly been killed in a tremendous car crash the previous season. And Duffy continued in the role of Bobby Ewing through the final episode in 1991.
1986 - Former major-league baseball player, Randy Bass, signed a contract making him the highest-paid baseball player in Japanese history. Bass signed for three years at $3.25 million to play for the Hanshin Tigers.
1986- more than 100 students from Purdue University ran naked through the streets of West Lafayette, IN, in the schools quite unofficial Nude Olympics. the runners were undeterred by a temperature just a few degrees above freezing.
1989---Top Hits
Two Hearts - Phil Collins
Don't Rush Me - Taylor Dayne
Armageddon It - Def Leppard
She's Crazy for Leavin' - Rodney Crowell
1990- Tennis player John McEnroe's temper tantrum at the Australian Open got him disqualified form the tournament McEnroe, leading his match against Mikael Performs, became the first player ever tossed from this tournament.
1994 -- Lorena Bobbitt found temporarily insane for chopping off spouse's penis. http://recollectionbooks.com/bleed/images/humor/bok5.jpg
1996-- US male Figure Skating championship won by Rudy Galindo
http://www.rudy-galindo.com/
Superbowl Champions This Date
1979 Pittsburgh Steelers
XIII 1979
Jan. 21 Orange Bowl
Miami Florida
Attendance: 79,484 Dallas
Cowboys Tom
Landry Pittsburgh
Steelers Chuck
Noll Pittsburgh
Steelers 35-31 TERRY BRADSHAW
Pittsburgh QB
17 for 30 318 yds
4 TD 1 In
--------------------------------------------------------------

Football Poem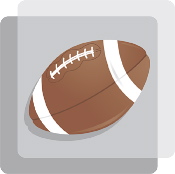 Go Win
In Greenbay
And
Nail Kampman
To the Floor
So I don't have to hear him *** anymore!
(annoymous)
--------------------------------------------------------------

SuDoku
The object is to insert the numbers in the boxes to satisfy only one condition: each row, column and 3x3 box must contain the digits 1 through 9 exactly once. What could be simpler?
http://leasingnews.org/Soduku/soduko-main.htm
--------------------------------------------------------------

Daily Puzzle
How to play:
http://www.setgame.com/set/puzzle_frame.htm
Refresh for current date:
http://www.setgame.com/set/puzzle_frame.htm
--------------------------------------------------------------


http://www.gasbuddy.com/
http://www.gasbuddy.com/GB_Map_Gas_Prices.aspx
http://www.gasbuddy.com/GB_Mobile_Instructions.aspx
--------------------------------------------------------------

News on Line---Internet Newspapers
Fort Bragg, California
--------------------------------