Regional Sales Manager
Are you a sales professional with proven track record in the small ticket market?
Monday, January 5, 2009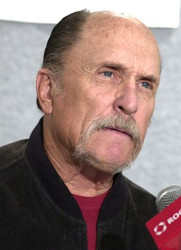 "Assassination Tango" 12 September 2002 Photo by Amy Graves - © WireImage.com - Image courtesy WireImage.com
Actor/Director Robert Duvall born January 5, 1931, San Diego, California. Nominated six times for an Oscar, winning Best Actor in a Leading Role for: Tender Mercies (1983), "Colors (1988)," perhaps remembered best as Tom Hagen in "The Godfather," and Lieutenant Colonel Kilgore in "Apocalypse Now" (1979); 93 movies. Also appeared in many TV shows such as "The F.B.I.," "Combat," "Naked City," "Outer Limits. He directed the critically acclaimed The Apostle, about a preacher on the run from the law, and Assassination Tango (2002), a thriller about one of his favorite hobbies, tango.
Headlines---
Leasing News Person of the Year 2008
Classified Ads---Controller
Radiance Capital sold!!!
Ira Romoff no longer at OneWorld Leasing
More on Puget Sound Bank/Leasing
Classified Ads---Help Wanted
Bank Beat
Cartoon—Most sales calls
Tygris leases entire 28th Floor in High-Rise
Statistics Show Banks are Lending
Leasing 102 by Mr. Terry Winders, CLP
"Commencement of Lease"
Top Stories---December 22-Dec. 31
Classified ads— Accounting/Aircraft/Appraisals
Kit's 2008 Salvation Army Kettle
Ryder Agrees to Acquire Edart Leasing
Banks might use bailout funds for acquisitions
News Briefs---
You May have Missed---
Top Stories---
California Nuts Brief---
Sports Briefs---
"Gimme that Wine"
Today's Top Event in History
This Day in American History
SuDoku
Daily Puzzle
GasBuddy
Weather, USA or specific area
Traffic Live----
######## surrounding the article denotes it is a "press release"
------------------------------------------------------------------

Leasing News Person of the Year 2008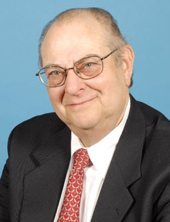 The Leasing News Person of the Year for 2008 is Robert Teichman, CLP. He is 2007-2008 president of the Certified Lease Professional Foundation and Chairman of the Leasing News Advisory Board; one of the original founders of internet trade publication as well as one of the originals in the formation of the CLP program. His career spans over 45 years with Belvedere Equipment Finance, Crocker Bank, Dividend Leasing, New England Capital, Sumitomo Bank, as well as his own company Teichman Financial Training, Sausalito, California.
During this time, he has also been on the Board of the United Association of Equipment Leasing (1997-1998, 2002-2003) as well as active in the National Association of Equipment Leasing Brokers (NAELB) with workshops and educational programs plus participation in the growth of the CLP Foundation, NAELB, and UAEL. He also is an Advisor to the USAID and has worked in Ukraine training local bankers and lessors in US-style middle market leasing. He created a leasing school and certification program for people who want to enter the leasing business in the Ukraine and surrounding countries. He also is a current consultant to the World Bank for lease training in Kosovo and other locations.
"Bob" Teichman was named Leasing Person of the Year for 2008 for all the service he has provided the industry here in the United States as well as aboard, through his entire career. He has also been the most active and contributes much to the direction of Leasing News through the advisory board. He was one of the originals in the incorporation of the web site and news edition. He has served as the Advisory Board's ambassador, in addition to writing columns and covering events and annual conferences of the Equipment Leasing and Finance Association, National Association of Equipment Leasing Brokers, and United Association of Equipment Leasing.
In the nomination process by the Leasing News Advisory Board he was much often described as a "statesman."
Here are some of the comments made during the nomination process by the advisory board:
"...certainly represents the kind of dedication, values, and humanity that leasing—indeed, the entire financial services industry—needs lots more of."
"...has always been a positive influence in the industry and doing what he can to educate those within…"
"...epitomizes what we're looking for: the long-term commitment of a true leasing veteran, contribution to the well-being of the leasing community, and a good person, a person with the qualities one would hope for in a dear friend or trusted colleague. (In other words, a mensch!) (http://en.wikipedia.org/wiki/Mensch)."
"In the 21 years I was active in Leasing, the constant for me was Bob Teichman. He is the most ethical person I know. He is always willing to share his knowledge and lend his support. He is a tireless volunteer and a great promoter of volunteerism. In the leasing industry, he is the one person I consider as a mentor. The greatest thing about him is, as good as he is; he isn't the slightest bit arrogant. That is a quality not often found in Statesmen."
"As an outsider from the industry, but one who has watched it closely from a particular vantage point for quite a few years, I'd say Bob Teichman stands out among those under consideration."
In addition to the Leasing News Advisory Board, also taking part in the nomination process were Paul J. Menzel, CLP, 2005; Paul A. Larkins, 2006; Randall Brook, 2007.
Leasing News Person for the year 2005
Paul J. Menzel, CLP
http://www.leasingnews.org/archives/January%202006/01-03-06.htm#person
Leasing News Person for the year 2006
Paul A. Larkins
http://www.leasingnews.org/archives/January%202007/01-03-07.htm#year
Leasing Person of the Year for 2007
Randall H. Brook
http://www.leasingnews.org/archives/January%202008/01-07-08.htm#lpy
Bob Teichman, CLP Address:
Teichman Financial Training
3030 Bridgeway, Suite 213
Sausalito, CA 94965
Tel: 415 331-6445
Fax: 415 331-6451
E-mail: BoTei@aol.com

Leasing News Advisory Board

Edward Castagna Nassau Asset Management, Westbury, NY.
Steve Crane, CLP Bank of the West, Walnut Creek, CA.
Dale Davis TriWest Financial, Costa Mesa, CA.
Phil Dushey, Global Financial Services, Manhattan, NY.
Ken Greene, Esq. Universal City / Kentfield, California
Shawn D. Halladay The Alta Group, Salt Lake City, UT
Robert S. Kieve, Empire Bradcasting, San Jose, CA.
Bruce Kropschot, Kropschot Financial Services,The Villages, FL.
Bruce Lurie, Douglas-Guardian Services Corporation, Houson, TX.
Andrew Lea, M.A. Point Richmond, Calif.
Allan Levine, Madison Capital, LLC., Owings Mills, MD
Don Myerson, BSB Leasing, Colorado, Hawaii
Armon L. Mills, CPA San Diego Business Journal, San Diego, CA.
Dan Pulcrano, Metro Newspapers, San Jose, California
Steve Reid, CLP Santa Barbara, California
Fred St. Laurent, SFBI Recruiters, Atlanta, GA.
Paul Weiss Pacific Rim Partners & Sunrise Tankers, San Francisco, CA.
Ginny Young former Brava Capital, Orange, CA.
-----------------------------------------------------------
--------------------------------------------------------------

Classified Ads---Controller
(Please note: All considering to relocate)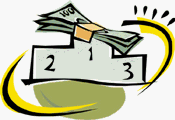 Boca Raton, FL
CPA w/ Sarbanes Oxley/ 15 years management exp. as CFO/ Controller/5 yrs w/ PWC Extensive exp providing accounting/ tax guidance for the equipment lease industry. Willing to relocate.
Email: bltushin@hotmail.com

Chicago, IL
experienced in lease accounting, operations, management, and Sarbanes-Oxley. Seeking position with equipment lessor. Would consider contract assignments or relocating.
Email: leasecontroller@comcast.net

Southeastern, MI
Controller & Management experience w/ equip lessors &broker. MBA, CPA w/ extensive accounting, management, securitization experience with public and private companies. Willing to relocate.
Email: Leasebusiness@aol.com
For a full listing of all "job wanted" ads, please go to:
http://www.leasingnews.org/Classified/Jwanted/Jwanted.htm
To place a free "job wanted" Leasing News ad:
http://www.leasingnews.org/Classified/Jwanted/Jwanted-post.htm
ELFA Career Center: Job Seekers (free):
http://careers.elfaonline.org/search.cfm
--------------------------------------------------------------

Radiance Capital sold!!!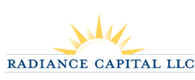 "Radiance Capital LLC, a 3 year old commercial equipment finance company has been sold, effective 12/31/08. The company will continue to manage and service the existing portfolio. For the foreseeable future, there are no plans to fund or originate new finance transactions.
"The new ownership has appointed John Rosenlund, CLP as COO and General Manager for the company. Meryl Newman, former CEO will continue as a consultant to facilitate an orderly transition and complete the 2008 financial reports."
John G. Rosenlund, CLP
Chief Operating Officer
820 A Street Suite 560
Tacoma, WA 98402
Phone - 253.573.9600 ext. 14
Fax - 866.379.9700
jrosenlund@radiance-capital.com
--------------------------------------------------------------

Ira Romoff no longer at OneWorld Leasing
"I've recently retired and am looking for a Board Seat at a bank or large leasing company, consulting in banking, leasing or risk management, or a temporary CEO position."
IraRomoff@aol.com
August 25, 2006 when One World Leasing, a leasing co-op, hired
him as president they had 17 members. At last count it was 26
and the talk was a merger with a major funder.
Mr. Romoff has had several banks bought out from under him after he developed the leasing division. He was the Executive Vice President of EAB's Leasing Department and a member of EAB's Executive Management Group. Under Mr. Romoff's direction, the EAB Leasing Department has advanced as an integral part of the bank's record growth since 1991. As a result, EAB's Leasing Department ranks among the top fifteen bank leasing companies throughout the United States. EAB was purchased by CITIBANK in early 2001. He then became Director of Leasing, ICB Leasing Corporation, for Independence Community Bank, who in October, 2005 were purchased by Sovereign Bank.
### Press Release ###########
OneWorld Leasing, Inc. Announces Romoff Retires Phoenix, AZ - OneWorld Leasing, Inc. announced today the retirement of its President and CEO, Ira Z. Romoff. A long time industry fixture in small and midsized leasing and a former director of the EAEL (Eastern Association of Equipment Lessors (now merged and known as the National Equipment Finance Association) and the ELA (Equipment Leasing Association ((now ELFA (Equipment Leasing and Finance Association ),
Romoff will do some part time consulting.
"I want to enjoy the winter months golfing in Florida." Romoff said.
"OneWorld Leasing increased our membership and our revenues during Ira's tenure," said Aaron Rios, Treasurer of OWL and President of Prolease.
"We wish Ira the best in his retirement. The Board of Directors worked closely with Ira during the last 2 1/2 years and we anticipate a seamless transition in continuing to provide value to our members" said Stan Ragley, Chairman of OneWorld and President of Leasing Resources Inc.
Lou Manitzas has been appointed to serve as Interim President and CEO for the financial services cooperative. He is the President of OneSource Financial Corp. in Austin, Texas and a founding member of OneWorld Leasing. Manitzas has sat on the board of directors of OneWorld and recently served as its Treasurer.
Reflecting on his appointment, Manitzas says, This is an exciting time but also one of many challenges. I look forward to helping the cooperative and its members meet these challenges by building on our motto, 'Strength in Numbers.' We have most reputable group of companies as members and funding partners, the best of breed. If anyone can figure out this new complex world, I am confident it will be One World.
Stan Ragley, who chairs the board of directors for OneWorld, stated, I have known Lou for five years, and he can get the job done in these tough times. We are looking forward to 2009 and beyond.
About OneWorld Leasing, Inc.. OneWorld Leasing, Inc. is a business cooperative created to help independent equipment leasing and finance companies further their common interests and to obtain greater marketing strength and funding power in the industry. OneWorld operates on a cooperative basis and is owned and controlled by its members who use its services. OneWorld's motto is "Strength In Numbers" and its goal is to leverage the volume of the co-op to provide members with revenue opportunities, business services, national vendor programs, best practice activities and access to funding sources that may be unobtainable individually.
OneWorld Leasing, Inc. actively pursues new members that have demonstrated good, ethical leasing standards over many years. Membership qualifications also require a commitment to the broker/lessor equipment leasing and finance industry, strong consistent leadership and a willingness to share experiences with like-minded industry participants. During 2007 OWL members leased and financed in excess of $350 Million of equipment for its lessees and vendors.
#### Press Release ############################
August 25, 2006 article:
http://www.leasingnews.org/archives/August%202006/08-25-06.htm#owl
--------------------------------------------------------------

More on Puget Sound Bank/Leasing
In the last edition Leasing News reported that Louis A. Secord, Jr., the former owner of Puget Sound Leasing, Bellevue, Washington who sat on the Puget Sound Bank Board and also sold his company to the bank was asked to leave. The bank has filed a complaint in King County Superior Court in an attempt to clarify its rights to its newly-purchased leasing company.
The complaint names the former owner of Puget Sound Leasing and 11 other banks across the Puget Sound region, including Banner Bank, Washington Federal Savings and Regal Financial Bank.
The complaint seeks "declaratory judgment" rather than damages, regarding their rights under agreements with Larasco, the company that previously owned Puget Sound Leasing, according to information released by First Sound Bank.
First Sound "expects that this action will avoid the need for multiple proceedings and potentially conflicting outcomes," according to the bank's release.
First Sound purchased Puget Sound Leasing last March. The bank press release statedbusinesses finance equipment.
"Why Puget Sound Leasing?
•Business Strategies Align Perfectly
•Both firms target business customers with annual revenues $1 mm to
$30mm
•Attractive Return on Quality Lease Originations
•Average Lease Size Under $100m with 12% Average Yield
•Average Delinquency Ratio under 1% for past 5yrs
•History of Superior Financial Performance
• PS L's 22 Consecutive Years of Profitability is accretive to FSB's
growing profits
•Strong and Compatible Management
"'Asset Purchase Agreement expected close first quarter
2008 (subject to Regulatory Approval)
'Purchase Price: 437,500 Shares of FSB Stock, $4.5mm
Cash plus 6 Year earn out based on a 33% of pre tax future profits of PSL division (if over $1 mm annually)
'Prior to closing Secords own 4% of FSB and after closing Secords and related interests own 16% of FSB
'Dilution of existing FSB shareholders of approx. 13% offset by expected EPS accretion post closing
'PSL will operate as a division of FSB
'All employees of PSL, including Secords, will join FSB
'Lou Secord will be a member of FSB Board"
https://www.firstsoundbank.com/press_releases/FSB_PSL_shareholders.pdf
"With Puget Sound Leasing's historical track record of growth, we expect to add to First Sound Bank's earnings per share and net income in 2008 and beyond," said First Sound Bank President Steve Shaughnessy. "This new partnership provides an excellent way to expand our customer base and more fully serve our current customers."
"We view this strategic fit with First Sound, its management team and its employees as an excellent enhancement to our leasing operation, " said Puget Sound Leasing President Louis A. Secord, Jr. "Our entire team of 53 employees has made the move to First Sound and is excited about developing synergies that will provide added benefits to our clients."
Founded in 1985 by Louis A. Secord and Richard A. Secord, Puget Sound Leasing Company, Inc. specializes in originating commercial equipment leases that are located throughout the U.S. but concentrated in the states of Washington, California, Arizona and Oregon. The company originates leases through its long-established broker and vendor network, often packaging lease payment streams for sale to commercial banks and retaining the servicing thereafter.
http://www.leasingnews.org/archives/March%202008/03-05-08.htm#fsb
--------------------------------------------------------------

Leasing Industry Help Wanted
sales
Regional Sales Manager
Are you a sales professional with proven track record in the small ticket market?


VENDOR SALES SPECIALISTS
LEASING SALES PROFESSIONALS
Like selling vendor programs and large transactions?
Enjoy international financing programs?
Prefer the advantages of a commission only environment with the security of health and welfare benefits?
CLICK HERE to find out how to have fun again.
Settlement Specialist

Settlement Specialist
Brea, CA
Small ticket leasing company looking for someone to negotiate end lease settlements (renewals, FMV, etc.) and run the department. Report directly to the Director of Operations. Require 2+ yrs. experience minimum. Attractive Compensation $65k to $90k 1 st yr. + benefits.
Please email resume to:
employment@providencecapitalfunding.com or
Fax: 714-985-6255
Please see our Job Wanted section for possible new employees.
-------------------------------------------------------------

Bank Beat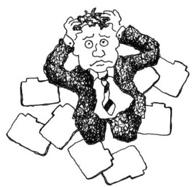 Exchange Bank, Santa Rosa (parent of Dumac Leasing, Exchange Bank Leasing ) received $43 million in the US Treasury Capital Purchase Program. The bank had a $11.5 million loss for the third quarter and $11 million for the nine months ending Sept. 30, largely due to additional reserves on sour residential construction loans. Aside from loan-loss reserves and real estate contingencies, the $1.7 billion bank reported increases in deposits, loans and non-interest income.Four Sacramento properties for which Santa-Rosa-based Exchange Bank was the lender for are being abandoned by Kobra Properties, a Sacramento County-based developer who recently filed Chapter 11 bankruptcy. Kobra's effort to move the properties out of the bankruptcy process could allow Exchange Bank to take back the properties through foreclosure. Since the bank has written off the debt, any sale of the properly would be a profit. In July, J. Barrie Graham suddenly resigned as president due to the commercial real estate loans. Exchange Bank reported they were unable to give normal end-of-year bonuses for 2008, but did give each employee a $100 bill at the company's holiday party. Exchange Bank is the largest and oldest local bank in Sonoma County, with 21 branches and $1.6 billion in assets. Summit State Bank has five branches and $350 million in assets.
Great Florida Bank, Coral Gables, FL., filed its first major foreclosure lawsuit as it seeks to repossess 234 units in three separate projects across south Miami-Dade County, valued at $33.9 million. According to Federal Deposit Insurance Corp. data for the third quarter, the bank, which was founded just four years ago, had $96.3 million in non-current loans, representing 7.5 percent of its loan portfolio.
M&T Bank Corp., Buffalo, NY, whose second-largest shareholder is billionaire Warren Buffett's Berkshire Hathaway Inc., will accept $600 million from the federal government in exchange for the sale of 600,000 preferred shares, and also has announced it will acquire 143 Provident Bank branch offices and 198 ATMs located primarily in Maryland and Virginia, adding to its current total of 177 branches and 545 ATMs in the same region in a stock-for-stock transaction valued at approximately $401 million.
MB Management Holdings LP has the winning bid of $13.9 billion for Indy Bank, Southern California. Merrill Lynch & Co. Inc. was the exclusive financial adviser to the consortium that won the bid. One of the group was MSD Capital LP, the investment firm of Dell Inc. founder Michael Dell. Terry Laughlin, previously the Chairman and CEO of Merrill Lynch Bank & Trust Co. FSB, will be the president and CEO of the new thrift.
The total cost to the deposit insurance fund for resolving IndyMac will be between $8.5 billion and $9.4 billion, in line with previous loss estimates. The sale includes 33 branches in Southern California with $6.5 billion in deposits; a $16 billion loan portfolio and a securities portfolio of $6.9 billion; a servicing platform with mortgage servicing rights representing an unpaid principal balance of $157.7 billion; and a reverse mortgage platform with $1.5 billion in reverse mortgages and MSRs representing an unpaid principal balance of $20.2 billion. It is estimated the cost to the FDIC between $8.5 billion and $9.4 billion, in line with the agency's previous estimates. The transaction is expected to close sometime in the next three months.
Recent development: The Wall Street Journal reported that Fannie Mae believes that IndyMac Bancorp Inc. is obligated to buy back approximately $1 billion of home mortgages that did not meet Fannie Mae's standards.
http://www.bloomberg.com/apps/news?pid=20601087&sid=aguvAm0Qt8jY&refer=home
http://www.ots.treas.gov/?p=PressReleases&ContentRecord_id=98e3a4c7-1e0b-8562-e
b98-b73a835912c4I
Marlin Business Bank (owned by Marlin Business Services) files to become federal bank
to access TARP money.
http://www.snl.com/irweblinkx/doc.aspx?IID=4089372&DID=8869406
Among the many banks not burdened by subprime loans is Mechanics Bank, Richmond, CA. They recently began an expanded equipment leasing division.
http://www.sfgate.com/cgi-bin/article.cgi?f=/c/a/2008/12/27/BUPI14Q28P.DTL
Pacific Valley Bank, Salinas, California entered into a "cease and desist" agreement with the Federal Deposit Insurance Corporation and California Department of Insurance for
"(a) operating with management whose policies and practices are detrimental to the Bank and jeopardize the safety of its deposits;
(b) operating with a board of directors which has failed to provide adequate supervision over and direction to the management of the Bank;
(c) operating with inadequate capital in relation to the kind and quality of assets held by the Bank;
(d) operating with an inadequate loan valuation reserve;
(e) operating with a large volume of poor quality loans;
(f) engaging in unsatisfactory lending and collection practices;
(g) operating in such a manner as to produce operating losses;
(h) operating with inadequate provisions for liquidity; and
(i) operating with inadequate internal routine and control policies."
http://www.fdic.gov/bank/individual/enforcement/2008-11-02.pdf
"Tygris has been actively considering the acquisition or establishment of a bank to further its strategic objectives and growth, " a company x1spokesperson told Leasing News. "They have filed a Notice of Application with the Federal Reserve Board for permission to become a bank holding company." A report indicates it may be via Illinois-based Texico Bancshares Corporation and its wholly owned subsidiary, Texico State Bank. The spokesperson was not able to confirm or deny the vehcile, but did confirm the intention was to apply for TARP funds as CIT, GMAC, and other formerly non-bank firms have been doing "That's the intention and further details to come as the process goes and I am informed….." Texico State Bank web site states: $11.4 million in assets, commercial bank, Texico, Illinois, main office, no branches, state charter and Fed nonmember, supervised by the FDIC..."
University Bancorp Inc., Ann Arbor, MI., voluntarily withdrew from NASDAQ. University Islamic Financial Corporation, based in Ann Arbor, Michigan and 80%-owned, engages in Islamic Banking and is the first and only Islamic Banking subsidiary of a bank in the U.S. It offers residential and commercial real estate financing, the only FDIC-insured Islamic deposits (offered through University Bank) and Islamic equity mutual funds (offered through University Insurance & Investments).
http://www.sec.gov/Archives/edgar/data/811211/000081121109000001/exh99.htm
(This ad is a "trade" for the writing of this column. Opinions
contained in the column are those of Mr. Terry Winders, CLP)
--------------------------------------------------------------

--------------------------------------------------------------

Tygris Leases entire 28th Floor in High-Rise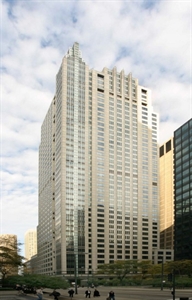 Tygris Commercial Finance Group Inc. is moving into 26,638 square feet at 500 W. Monroe in Chicago, occupying the entire 28th floor of the Chicago high rise. The sublease runs until January 2017, according to Grubb & Ellis.
(This ad is a "trade" for the writing of this column. Opinions
contained in the column are those of Mr. Scott Wheeler)
--------------------------------------------------------------

Statistics Show Banks are Lending
SNLi has an exclusive story that "Economists at the Federal Reserve Bank of Minneapolis are disputing claims from top U.S. policymakers that banks have curtailed their lending operations during the current financial crisis, citing data that challenges one of the chief justifications for the $700 billion bailout bill.
"Overall bank lending has actually increased over the course of the financial meltdown, according to an (October) paper by Fed researchers V.V. Chari, Lawrence Christiano and Patrick Kehoe, a finding that contradicts widely held beliefs about the very nature of the financial crisis."
It seems the economist have several arguments regarding "Treasury Department Secretary Henry Paulson and Federal Reserve Chairman Ben Bernanke repeatedly claimed that problems in the financial systems sparked a shortage of credit available to businesses and individuals, posing a major threat to the U.S. economy.
SNLi reports "the Minneapolis Fed economists said that although interest-rate spreads widened through the past year, total bank lending has actually increased since the crisis began in summer 2007. Aggregate lending even increased during September of this year, when Wall Street titan Lehman Brothers Holdings Inc. collapsed, and Paulson and Bernanke asked Congress for the bailout.
"The increase in total dollar amount of loans on the books at U.S. banks holds true across a wide array of loan types, including lending to consumers and to businesses outside the financial system.
"'The argument [Paulson and Bernanke presented] is that everything else is pretty much fine, but the financial problem meant good projects couldn't get money and that is driving this monster recession,' Kehoe, a co-author of the controversial paper, told SNL. We can't see that story in the data."
Abstract (Working Paper):
http://www.minneapolisfed.org/research/wp/wp666.pdf
(Leasing News provides this ad "gratis" as a means
to help support the growth of Lease Police)
--------------------------------------------------------------

Leasing 102
by Mr. Terry Winders, CLP
"Commencement of Lease"
When you use the term "commencement, what does it actually mean? A lease starts when the customer is committed to the transaction which usually means the date on the "acceptance" certificate. These two terms are completely foreign to the customer. Commencement is a legal term explaining when the customer becomes bound to the terms of your lease agreement. This commitment happens when a Lessee signs the acceptance document, but few customers understand this. They look at an acceptance like signing a delivery form and do not understand its purpose. You need to explain that it is the trigger document that commits the customer to the lease and that once they sign it they are committed to pay rent from that day until termination. Remember that a lease payment is for the "use" of an asset and the payment begins when the equipment is put into use and the acceptance states that the equipment is acceptable to the customer and they plan to put it into use.
Very often we identify ourselves as a Lessor when many times we are a broker or a packager or plan to sell the deal in a packaged funding. The only one allowed calling themselves a Lessor is the funding institution. This may seem trivial to you but in our current world of concern about confidential information, if you plan to show the lessee's financials or other private information then you must get their permission unless there stock is publicly traded. In the process you should clearly explain your statist. If you pass on private information after failing to properly identify your funding procedures you are open to litigation.
Open and Closed end leases are usually terms confined to auto leasing. A closed end lease is one where the lessee has the right to return the unit at termination and walk away if the unit meets the return conditions. An open end lease is one where the lessee has guaranteed the residual as in a TRAC lease.
Customers get confused on these two terms, so you should clearly explain the consequences of your type of lease.
While we are use to the term "evergreen" it sounds like a tree to the average lessee. If your lease does not end or it allows for a month to month extension after termination then explain it to the lessee as a month to month extension and explain that the language in the lease will call this an evergreen extension. On occasion we require an extended term such as 6 months or a year and that is called a wintergreen extension. These terms need to be explained rather that just mentioned as if everyone knew what they meant.
There are lots of indemnities in our leases and you should be able to identify each one and the purpose. Unfortunately, one of the indemnities that should be in our lease document but has been eliminated by ignorance is the corporate tax rate indemnity. Our current federal corporate tax rate is 34% on the first $100,000 of income and 35% on the balance. In 1981 the corporate tax rate was 46%. The risk of the government raising the corporate tax rate in the future is growing and without this indemnity a tax lease will lose a greater portion of its margin.
The "Hell and High Water" clause is an indemnity in a net lease that requires the lessee to make payments with no offsets for any reason. In other words the lessee has to pay no matter what. In addition the lessee must hold the Lessor "harmless" and reimburse the Lessor for any out of pocket cost against any and all liabilities, losses, damages, injuries, claims (including, without limitation, claims based upon strict liability), demands, penalties, actions, costs and expenses, including legal expenses, of any kind or nature arising out of the use, condition (including, without limitation, latent and other defects, whether or not discoverable), operation, ownership, selection, delivery, leasing or return of any items of equipment (including, without limitation, any claim for patent, trademark or copyright infringement), regardless of where, how and by whom operated, or for any interruption of service, loss of business or consequential damages.
The basis of this information is to say that just putting a set of documents in front of a lessee, and saying sign here, will get you into all kind of trouble unless you have a conversation with the lessee to determine how much of what you are selling they understand. Usually if this conversation is well handled you will look professional and will build a strong relationship instead of just a transaction. Relationships lead to more business.
Mr. Terry Winders, CLP, has been a teacher, consultant, expert witness for the leasing industry for thirty years and can be reached at leaseconsulting@msn.com or 502-327-8666.
He invites your questions and queries.
Previous #102 Columns:
http://www.leasingnews.org/Conscious-Top%20Stories/Leasing_102/Index.htm
(This ad is a "trade" for the writing of this column. Opinions
contained in the column are those of Mr. Terry Winders, CLP)
--------------------------------------------------------------

Top Stories---December 22-Dec. 31
Here are the top ten stories opened by readers:
(1) Happy New Year (news included)
http://www.leasingnews.org/archives/December%202008/12-31-08.htm
(2) Announcement—Podium Financial in Business!
http://www.leasingnews.org/archives/December%202008/12-22-08.htm#podium
(3) Pentech Financial—Up-Date
http://www.leasingnews.org/archives/December%202008/12-24-08.htm#update
(4) GE Capital to Lay More Off First of Year
http://www.leasingnews.org/archives/December%202008/12-24-08.htm#gec
(5) ELFA Graphs Show Leasing Industry in Trouble
http://www.leasingnews.org/archives/December%202008/12-24-08.htm#elfa
(6) Textron to exit Leasing/Finance Completely
http://www.leasingnews.org/archives/December%202008/12-24-08.htm#textron
(7) The Independent Broker in 2008
http://www.leasingnews.org/archives/December%202008/12-22-08.htm#broker
(8) Bank of the West Leasing Going Strong
http://www.leasingnews.org/archives/December%202008/12-24-08.htm#botw
(9) Home sales in 2008 likely to be slowest in a decade
http://www.usatoday.com/money/economy/housing/2008-12-23-home-sales-nov_N.htm
(10) Cartoon---Investment Christmas Card
http://www.leasingnews.org/archives/December%202008/12-22-08.htm#toon
(Leasing News provides this ad "gratis" as a means
to help support the growth of Lease Police)
--------------------------------------------------------------

Classified ads— Accounting / Aircraft / Appraisals
Leasing Industry Outsourcing
(Providing Services and Products)
Appraisals: Boston, MA
Nationwide appraisals, remarketing, audits, inspections and more! Over 15-years industry experience and dedicated to deliver personal, prompt, professional services.
Call Chris @ 508-785-1277. Email:chris@dovermanagementgroup.com



Appraisals: National Equipment Appraisal prepares Certified Machinery and Equipment Appraisals. IRS qualified, USPAP Compliant. Nationwide - fast turnaround.
Visit www.nationalequipmentappraisal.com or
call 714-282-1525."
Accounting: Dallas, TX
Provide cost effective Sales and Use Tax and Property Tax consulting and administration Services to the leasing industry. Many leasing industry referrals available.
E-mail: mattm@osgsolutions.com

Accounting: National Property Tax Compliance Services to the leasing industry. Over 60-years experience and fifty Lessors as clients. References and free quotes available, (216) 658-5618,
E-mail gary@avptc.com

Aircraft Delivery: Seattle, WA
Global Aircraft Delivery ferries all types of aircraft all over the world. We are a unique ferry company moving your aircraft with our expert turnkey operation. www.globalaircraftdelivery.com
E-mail:info@globalaircraftdelivery.com
Asset/Recovery & Collections:
Charlotte, NC
IRTC Continencies: Commercial Collections-Skip Trace- Repossessions-judgment enforcement-Investigations- Asset Re-marketing& No Cost Warehousing East Coast USA. Call 336-877-3077 ask for Robert or
E-mail to Robert@mbsfinancial.com
All "Outsourcing" Classified ads
(advertisers are both requested and responsible to keep their free ads up to date):
http://www.leasingnews.org/Classified/Outsourcing/Outsourcing.htm
How to Post a free "Outsourcing" classified ad:
http://www.leasingnews.org/Classified/Outsourcing/Outsourcing-post.htm
--------------------------------------------------------------

Kit's 2008 Salvation Army Kettle
Thank you to all who donated to Kit's Salvation Army. We raised $625. Many said they put money in their local kettle. The goal was $5,000 and we almost made that in 2007. Another sign of the times.
Kit Menkin
--------------------------------------------------------------

News Briefs----
Ryder Agrees to Acquire Edart Leasing in Northeast U.S.
http://money.cnn.com/news/newsfeeds/articles/marketwire/0462657.htm
Banks might use bailout funds for acquisitions
http://www.dallasnews.com/sharedcontent/dws/bus/stories/DN-PlainsCapital_04bus.
ART0.State.Edition1.4a6342b.html
As Vacant Office Space Grows, So Does Lenders' Crisis
http://www.nytimes.com/2009/01/05/business/05real.html?_r=1&ref=business
Dunkin' Donuts launching $100M ad campaign
http://www.usatoday.com/money/industries/food/2009-01-01-dunkin-donuts_N.htm
---------------------------------------------------------------


You May have Missed---
In Silicon Valley, Venture Capitalists Turn Cautious and Focus on the Short Term
http://www.nytimes.com/2009/01/05/technology/start-ups/05venture.html?ref=business
----------------------------------------------------------------

Top Stories
These are the ten top stories chosen by readers as being the most read:
http://www.leasingnews.org/archives/December%202008/12-22-08.htm#top10
Top Stories Collection:
http://www.leasingnews.org/Conscious-Top%20Stories/Ten_top_stories.htm
---------------------------------------------------------------

Sports Briefs----
The rematches: Grudges to reign in NFL divisional playoffs
http://www.usatoday.com/sports/football/nfl/2009-01-04-playoffs-cover_N.htm
Al Davis blasts ESPN report that he's selling part of Raiders
http://www.contracostatimes.com/ci_11365993?nclick_check=1
----------------------------------------------------------------


California Nuts Briefs---
Analysis: Schwarzenegger shifts budget focus from opposing taxes to creating jobs
http://www.sacbee.com/topstories/story/1515028.html
----------------------------------------------------------------


"Gimme that Wine"
Global Wine Auctions Decline by $25 Million in 2008
http://www.winespectator.com/Wine/Features/0,1197,4769,00.html
Traverso named chairman of West Coast Competition
http://www.pressdemocrat.com/article/20081228/NEWS/812280370/1036/NEWS07?Title=
Traverso_named_chairman__of_West_Coast_Competition
Chronicle Wine Editor
2008's most memorable wines
The top picks, the rare finds and the biggest surprises
http://www.sfgate.com/cgi-bin/article.cgi?f=/c/a/2008/12/26/WIR814SODU.DTL
&hw=wine&sn=001&sc=1000
$35 Bottle of Beer---by Eric Asimov
http://www.nytimes.com/2009/01/07/dining/07wine.html?ref=dining
Wine Prices by vintage
http://www.winezap.com
http://www.wine-searcher.com/
US/International Wine Events
http://www.localwineevents.com/
Winery Atlas
http://www.carterhouse.com/atlas
Leasing News Wine & Spirits Page
http://two.leasingnews.org/Recommendations/wnensprts.htm
The London International Vintners Exchange (Liv-ex) is an electronic exchange for fine wine.
http://www.liv-ex.com/
----------------------------------------------------------------

Today's Top Event in History
1914-Henry Ford announced that all that all Ford Motor Company employees would receive a minimum wage of $5 a day. This was a major move in its day as wages went from $2.40 for a 9-hour day to $5.00 for an 8-hour day. Ford explained the policy as "profit sharing and efficiency engineering." The more cynical attributed it to an attempt to prevent unionization and to obtain a docile workforce that would accept job speedups. To obtain the minimum wage an employee had to be of "good personal habits." Whether an individual fit these criteria was determined by a new office created by Ford Motor Company---the Sociological Department.
[headlines]
----------------------------------------------------------------

This Day in American History
1643-The first divorce granted, Quarter Court, Boston, MA. "Anne Clarke, beeing deserted by Denis Clarke hir husband and, and hee refusing to accompany with hir, she is graunted to bee divorced, his refusal was under his hand, and seale, which hee gave before Mr. John Winthrop, Junr. Mr. Emanuel Downing, Mr. Nehemiah Bo'ne (Bourne) and Richard Babington, alsoe hee confsseth hee liveth in adultery with one, by whom he hath had 2 and refuseth hir which hee had two children by."
1779- American naval officer Stephen Decatur birthday (whose father and grandfather, both also named Stephen Decatur, were also seafaring men), born at Sinepuxent, Maryland. In a toast at a dinner in Norfolk in 1815, Decatur spoke his most famous words, quoted often today by both men and women in the military," Our country! In her intercourse with foreign nations, may she always be in the right; but our country, right or wrong." This has been slightly changed to modern times, but that was the original quote. Dueling was "popular" to settle arguments in early America where everyone had a gun and used it. Mortally wounded in a duel with Commodore James Barton, at Bladensburg, Maryland, on the morning of March 22,1820, Decatur was carried to his home in Washington where he died a few hours later.
1781-- British naval expedition led by former American General Benedict Arnold burns Richmond, VA.
http://www.lbdb.com/TMDisplayLeader.cfm?PID=5759
1794-Birthday of the Southern agriculturist, Edmund Ruffin, born at Prince George County, VA. His discoveries of crop rotation and fertilizer, learned from journals of George Washington, was influential in the early agrarian culture of the US. He published the Farmer's Register from 1833 to 1842, a journal that promoted scientific agriculture. A noted politician as well as a farmer, he was an early advocate of Southern secession whose views were widely circulated in pamphlets. As a member of the Palmetto Guards of Charleston, he was given the honor of firing the first shot on Fort Sumter April 12, 1861. After the South's defeat he became despondent and, wrapping himself in the Confederate flag, took his own life on June 18, 1865, at Amerlia County, VA, writing in his diary the reason this choice "...I here repeat and would willingly proclaim my unmitigated hatred to Yankee rule--to all political, social and business connections with Yankees, and the perfidious, malignant and vile Yankee race."
http://www.dixienet.org/spatriot/lastwrds.html
http://www.oldnewspublishing.com/edmund.htm
1804-- Ohio legislature passes first laws restricting free blacks movement.
1835 -it was a record cold morning in the eastern U.S. The temperature plunged to 23 degrees below zero on the Yale campus in New Haven, CT and to 40 degrees below zero in the Berkshire Hills of Connecticut.
1836-- Davy Crockett arrives in Texas to join others to fight for freedom from Mexico.
http://www.americanwest.com/pages/davycroc.htm
1838 - President Martin Van Buren issues a neutrality proclamation forbidding US citizens from taking part in the Canadian insurrection. The privately owned US steamship Caroline, leased by Canadian revolutionaries, has been destroyed by Canadian militiamen on 29 December. President Van Buren orders General Winfield Scott to post militamen along the Canadian frontier.
1846 - Boldly reversing its long-standing policy of "free and open" occupation in the disputed Oregon Territory, the U.S. House of Representatives passes a resolution calling for an end to British-American sharing of the region. The British agreed to abandon their claim to the area north of the Columbia and accept the 49th parallel as a border. The Hudson Bay Company already had decided to relocate its principal trading post from the Columbia River area to Vancouver Island, leaving the British with little interest in maintaining their claim to area. Despite the cries of betrayal from the advocates of the 54th parallel, Polk wisely accepted the British offer to place the border on the 49th parallel. The new boundary not only gave the U.S. more territory than it had any legitimate claim to, but it also left Polk free to pursue his next objective: a war with Mexico for control of the Southwest.
1861-- Alabama troops seize Forts Morgan and Gaines at Mobile Bay
1861-- 250 Federal troops are sent from New York to Fort Sumter
1884- a severe arctic outbreak hit the Midwest, sending Des Moines to a low of 30 degrees below zero and Indianapolis to a low reading of 25 degrees below zero. Peoria, Illinois had a record low reading of 27 degrees below zero.
1885-Revolutionize produce delivery, the fist piggyback railroad operation began on the Long Island Rail Road in New York State. A produce train, consisting of eight flatcars for carrying farmers' wagons, eight cars to carry their horses, and a coach for teamsters, left Albertson's station, railroad station on Long Island. It arrived at 6:30am at Long Island City, where a ferry carried the wagons across the East River to New York City.
1895 – Guitarist/Singer/Composer Elizabeth Cotten born near Chapel Hill, North Carolina; one of America's great early female folk singers. http://www.eclectica.org/v1n1/nonfiction/demerlee.html
1895-Jeannette Ridlon Piccard birthday, the first woman to qualify as a free balloon pilot(1934.) One of the first women to be ordained an Episcopal priest (1976). Pilot for record-setting balloon ascent into stratosphere ( from Dearborn, MI, Oct 23, 1934)(57,579 feet) with her husband Jean Felix Piccard. Identical twin married to identical twin. Died at Minneapolis, MN, May 17,1981.
1904 -34ºF (-36.7ºC), River Vale NJ (state record)
1904 -42ºF (-41.1ºC), Smethport PA (state record)
1906 –Trumpet player Wild Bill Davison birthday
http://www.jazzcanadiana.on.ca/_DAVIDS.htm
http://www.mp3.com/wild-bill-davison/artists/21106/biography.html
http://www.allaboutjazz.com/php/article.php?id=15926
1906—Trumpet player Wendell Culley Birthday
http://www.mp3.com/Wendell-Culley/artists/52196/biography.html
http://rewards.artistdirect.com/music/artist/bio/0,,419191,00.html?artist=
Wendell+Culley ( perhaps best known for his solo on "Lil Darlin' ", also played with Lionel Hampton and featured on "Airmail Special" and "Midnight Sun." he alternated between third and lead trumpet player ( the third trumpet player is always the alternate lead trumpet player and often the first and third switch during a tune for many reasons, including they play the highest notes---until Stan Kenton introduced Maynard Ferguson and others brought on "screamers."
One of the best Basie albums with Culley:
http://www.bestbuy.com/site/olspage.jsp?j=1andCategoryID=cat02007andid
=64000andskuId=1935838andtype=productandref=25andloc=SMXandDCMP=
KNC-TLC (Listen to "Whirly Bird." Neal Hefti was the arranger here, one of Frank Sinatra's favorites, too.)
1913--the record low temperature for the state of Utah was set at Strawberry Tunnel. The thermometer plunged to 50 degrees below zero.
1914-Henry Ford announced that all that all Ford Motor Company employees would receive a minimum wage of $5 a day. This was a major move in its day as wages went from $2.40 for a 9-hour day to $5.00 for an 8-hour day. Ford explained the policy as "profit sharing and efficiency engineering." The more cynical attributed it to an attempt to prevent unionization and to obtain a docile workforce that would accept job speedups. To obtain the minimum wage an employee had to be of "good personal habits." Whether an individual fit these criteria was determined by a new office created by Ford Motor Company---the Sociological Department.
1918- Canadian clarinetist and bandleader Dal Richards was born in Vancouver. Richards was music director and bandleader at the Hotel Vancouver's Panorama Roof for 25 years, from 1940 to 1965. Among the vocalists with his band was his wife, Lorraine McAllister. Richards also became a familiar figure during halftime shows at BC Lions football games.
1923- Sam Phillips, owner of the legendary Sun Records in Memphis, was born in Florence, Alabama. Many music historians say Sun was where rock 'n' roll began. Certainly, Phillips was the first to record the black- influenced music of such young white singers as Elvis Presley, Jerry Lee Lewis and Carl Perkins in 1954. Phillips began by recording such black artists as Howlin' Wolf and Jackie Brenston, whose "Rocket '88" from 1951 is often cited as the first rock 'n' roll record. But Phillips had also dreamed of finding a white singer who could sing in a black style - and in 1954 he did. Elvis Presley recorded five hit singles for Sun before Phillips sold his contract to RCA in 1956 for $35,000.
Phillips sold Sun Records in 1969, but he had already assured his place in rock history. The original Sun Studio on Union Avenue in Memphis is now open as a tourist attraction. Much of the soundtrack for the 1989 Jerry Lee Lewis film biography "Great Balls of Fire" was recorded there.
1925-Nellie Taylor (Mrs. William B) Ross became the first woman to serve as governor upon her inauguration in Wyoming. She had previously finished out the term of her husband, who died in office. In 1974, Ella Grasso of Connecticut became the first woman to be elected governor.
1933-Prohibition was repealed. The Twenty-First Amendment was adopted when it was ratified by Utah, the 36 th state to do so. Prohibition in the U.S. was thereby repealed.
1933 - The Golden Gate Bridge, that spans the channel at the entrance to the San Francisco Bay, went under construction. When finished, it was called an engineering marvel.
1934 - Both baseball's National and American Leagues decided to use a standard size baseball, making it the first time in 33 years they both used the same size ball.
1940 - The Federal Communications Commission (FCC) heard FM radio for the first time. The new medium of FM, free of interference and static, was developed by Major E.H. Armstrong. In 1941, the first FM transmitter was put in operation.
1941 - Carmen Miranda recorded Decca record #23210, "Chica Chica Boom Chic". She sang the song in the film, "That Night in Rio". 1948 - Movie theater audiences were given a treat when Warner Brothers-Pathe showed the very first color newsreel, with pictures of the Tournament of Roses Parade and the Rose Bowl football classic.
1942-- John B. Hughes of the Mutual Broadcasting Company, opens an attack on Japanese Americans in California. He charges they are engaged in espionage and their dominance in produce production and control of the food supply are part of a master war plan.
http://bss.sfsu.edu/tygiel/Hist427/1940sphotos/internment/internment.htm
http://www.janm.org/projects/clasc/resources.htm
1943--*WALKER, KENNETH N. (Air Mission) Medal of Honor
Rank and organization: Brigadier General, U.S. Army Air Corps, Commander of V Bomber Command. Place and date: Rabaul, New Britain, 5 January 1943. Entered service at. Colorado. Birth: Cerrillos, N. Mex. G.O. No.: 13, 11 March 1943. Citation: For conspicuous leadership above and beyond the call of duty involving personal valor and intrepidity at an extreme hazard to life. As commander of the 5th Bomber Command during the period from 5 September 1942, to 5 January 1943, Brig. Gen. Walker repeatedly accompanied his units on bombing missions deep into enemy-held territory. From the lessons personally gained under combat conditions, he developed a highly efficient technique for bombing when opposed by enemy fighter airplanes and by antiaircraft fire. On 5 January 1943, in the face of extremely heavy antiaircraft fire and determined opposition by enemy fighters, he led an effective daylight bombing attack against shipping in the harbor at Rabaul, New Britain, which resulted in direct hits on 9 enemy vessels. During this action his airplane was disabled and forced down by the attack of an overwhelming number of enemy fighters.
1945 –In Japan, young pilots become Kamikaze, or "Divine Wind."
The suicidal blitz of the Kamikazes revealed Japan's desperation in the final months of World War II. Most of Japan's top pilots were dead, but youngsters needed little training to take planes full of explosives and crash them into ships. At Okinawa, they sank 30 ships and killed almost 5,000 Americans, including "human" torpedoes who made sure they found their target. The war in Iraq with suicide bombers is very similar.
1945 - Admiral Smith leads a force of cruisers and destroyers to shell Iwo Jima, Haha Jima and Chichi Jima. There is a simultaneous attack by USAAF B-29 Superfortress bombers.
1945 - Admiral McCrea leads three cruisers and nine destroyers to bombard Suribachi Wan in the Kuriles.
1947—Birthday of Kathy Switzer, American athlete, who had been refused permission to enter the Boston Marathon but got a number in 1967 as K. Switzer. While racing she was discovered to be a girl. Front page photos seen throughout the world, show race officials chasing her, trying to pull her number off. She outmaneuvered them with the help of a couple of male runners and finished the race. As a member of the Syracuse University track team, she was promptly suspended from the Amateur Athletic Union for "running without a chaperon!" It wasn't until five years later that women were officially allowed to run in the race with men. In 1979 KS began organizing women's racing meets.
http://www.wwnorton.com/college/history/tindall/timelinf/marathon.htm
1955 - A song from a "Studio One" production took over the #1 spot on the pop music charts. For four weeks, Joan Weber's, "Let Me Go, Lover", maintained the top spot on the hit parade. Before airing on television, the song had been heard on a limited basis, under a different title, was "Let Me Go, Devil".
1955- Laven Baker's "Tweedle Dee" enters the R and B chart. It will later peak at #4 and become the first of Baker's 13 R and B Top Twenty hits.
1956-- Elvis Presley records "Heartbreak Hotel"
1956 - Screen actress Grace Kelly announced to the press her marriage engagement to Monaco's Prince Ranier III.
1957---Top Hits
Singing the Blues - Guy Mitchell
The Green Door - Jim Lowe
Blueberry Hill - Fats Domino
Singing the Blues - Marty Robbins
1957-- Dodgers' Jackie Robinson retires rather than be traded to New York Giants
1957 - In response to the increasingly tense situation in the Middle East, President Dwight D. Eisenhower delivers a proposal to Congress that calls for a new and more proactive U.S. policy in the region. The "Eisenhower Doctrine," as the proposal soon came to be known, established the Middle East as a Cold War battlefield. In the summer of 1958, nearly 15,000 U.S. troops were sent to help quell the disturbances in Lebannon.
1958--Coral Records releases what proves to be Buddy Holly's last record before his death, "It Doesn't Matter Anymore", which was one of the few songs that Buddy recorded that he didn't write. It was penned by Paul Anka and peaked at #13 two months after Holly was killed.
1961 - "Mr. Ed", the show about a talking horse, debuted for the episode of a six- year run. The show starred Alan Young as Ed's owner, Wilbur Post, and Connie Hines as Wilbur's wife, Carol. Neighbor, Roger Addison, was played by Larry Keating who was not the only neighbor confounded by Ed's antics during the show's run. Mr. Ed was voiced by Allan 'Rocky' Lane.
1963- The co-founder of Chess records, Leonard Chess, tells Billboard, "As it stands today, there's virtually no difference between rock and roll, pop and rhythm and blues. The music has completely overlapped."
1964 — The Chargers rout the Patriots 51-10 in the AFL title game as fullback Keith Lincoln totals 349 yards of offense.
1964-- Following an unprecedented pilgrimage to the Holy Land, Pope Paul VI met with Greek Ecumenical Patriarch Athenagoras I in Jerusalem. It was the first such meeting between leaders of the Roman Catholic and Greek Orthodox Churches in over 500 years (since 1439).
1964 -- The Chargers rout the Patriots 51-10 in the AFL title game as fullback Keith Lincoln totals 349 yards of offense.
http://images.nfl.com/history/images/0105.jpg
1965---Top Hits
I Feel Fine - The Beatles
She's a Woman - The Beatles
Love Potion Number Nine - The Searchers
Once a Day - Connie Smith
1967-Inaugural message of Ronald Reagan, California's 33rd governor, delivered during ceremonies in the Rotunda of the State Capitol at midnight. Just before the swearing in, the new governor turned to U.S. Senator George Murphy -- a former movie song-and-dance man -- and said "Well George, here we are on the late show again." The new governor placed his hand on Father Sierra"s bible as he was sworn in by State Supreme Court Justice Marshall F. McComb.
1968- "Bob Dylan's Greatest Hits" goes gold just nine months after its release. The album package includes an award-winning poster by graphic artist Milton Glaser.
1968--- Dr Benjamin Spock indicted for conspiring to violate draft law
1970- "All My Children" premiered on television. This ABC show became TV's top-rated soap opera by the 1978-79 season and still keeps viewers glued to the screen. "All My Children" was created Agnes Nixon, who had written for "Search for Tomorrow." "Another World" and " One Life to Live." Sit in a place called Pine Valley, NY, the show focused on the Tyler and Martin families. The story includes the illegitimate child of Dr. Tyler, Eric Kane ( played by Susan Lucci), who became one of daytimes TV's most popular characters. Lucci had been nominated more than a dozen times for an Emmy, and finally won one in 19999. This serial has included the cast of Hugh Franklin as Dr. Charles Tyler and Ruth Warrick as his wife, Phoebe; son Lincoln has been played by James Karen, Paul Dumont, Nicholas Pryor and Peter White, daughter Ann by Diana De Vegh, Joanna Miles, Judith Barcorft and Gwyn Gilles.
1970--MILLER, FRANKLIN D. Medal of Honor
Rank and organization: Staff Sergeant, U.S. Army, 5th Special Forces Group, 1st Special Forces. place and date: Kontum province, Republic of Vietnam, 5 January 1970. Entered service at: Albuquerque, N. Mex. Born: 27 January 1945, Elizabeth City, N.C. Citation: For conspicuous gallantry and intrepidity in action at the risk of his life above and beyond the call of duty. S/Sgt. Miller, 5th Special Forces Group, distinguished himself while serving as team leader of an American-Vietnamese long-range reconnaissance patrol operating deep within enemy controlled territory. Leaving the helicopter insertion point, the patrol moved forward on its mission. Suddenly, 1 of the team members tripped a hostile booby trap which wounded 4 soldiers. S/Sgt. Miller, knowing that the explosion would alert the enemy, quickly administered first aid to the wounded and directed the team into positions across a small stream bed at the base of a steep hill. Within a few minutes, S/Sgt. Miller saw the lead element of what he estimated to be a platoon-size enemy force moving toward his location. Concerned for the safety of his men, he directed the small team to move up the hill to a more secure position. He remained alone, separated from the patrol, to meet the attack. S/Sgt. Miller single-handedly repulsed 2 determined attacks by the numerically superior enemy force and caused them to withdraw in disorder. He rejoined his team, established contact with a forward air controller and arranged the evacuation of his patrol. However, the only suitable extraction location in the heavy jungle was a bomb crater some 150 meters from the team location. S/Sgt. Miller reconnoitered the route to the crater and led his men through the enemy controlled jungle to the extraction site. As the evacuation helicopter hovered over the crater to pick up the patrol, the enemy launched a savage automatic weapon and rocket-propelled grenade attack against the beleaguered team, driving off the rescue helicopter. S/Sgt. Miller led the team in a valiant defense which drove back the enemy in its attempt to overrun the small patrol. Although seriously wounded and with every man in his patrol a casualty, S/Sgt. Miller moved forward to again single-handedly meet the hostile attackers. From his forward exposed position, S/Sgt. Miller gallantly repelled 2 attacks by the enemy before a friendly relief force reached the patrol location. S/Sgt. Miller's gallantry, intrepidity in action, and selfless devotion to the welfare of his comrades are in keeping with the highest traditions of the military service and reflect great credit on him, his unit, and the U.S. Army.
1971-After posting victories in 2,495 straight games dating back to 1962, the Harlem Globetrotters suffered a rare defeat at the hands of their perennial opponents, the Washington Generals. In the closing seconds of a game in Martin, TN, a basket by Red Klotz gave the Generals a 100-99 win.
1972 - United States President Richard Nixon signed a bill instructing NASA to begin research on a manned space shuttle.
1972 - John Denver was awarded a gold record for the album, "Aerie".
1973---Top Hits
Me and Mrs. Jones - Billy Paul
Clair - Gilbert O'Sullivan
You're So Vain - Carly Simon
She's Got to Be a Saint - Ray Price
1974-The Carpenters' greatest-hits collection, "The Singles 1969-1973," hits #1 The brother-and-sister duo had, by this year, charted eight Top Ten hits, including a pair of Number Ones.
1979 - The soundtrack LP for "Saturday Night Fever" reached $25 million marker in sales.
1979-The Blues Brothers-known better as Dan Aykroyd and John Belushi, reportedly ruffle some feathers with their tongue-in-cheek renderings of classic soul songs. However, their biggest supporters are the covered artists themselves. The Blues Brothers album, "Briefcase of Blues" goes to Number One and goes platinum on this date and give the Sam and Dave song, "Soul Man," a new life.
I have all their records and play them often, such as I compile this.
1981---Top Hits
(Just Like) Starting Over - John Lennon
Love on the Rocks - Neil Diamond
Hungry Heart - Bruce Springsteen
One in a Million - Johnny Lee
1982 - a three day rainstorm in the San Francisco, CA area finally came to an end. Marin and Cruz counties were drenched with up to 25 inches of rain. Big snow fell in the Sierra-Nevada range, with accumulations up to eight feet in depth. The storm claimed at least 36 lives and caused more than 300 million dollars damage.
1987-The first year in which the federal budget exceeded $1 trillion was the fiscal year 1988. The budget submitted to Congress by President Ronald Wilson Reagan totaled $1,024.3 billion, or $1.024 trillion, which included revenues of $916.6 billion and projected deficit of $107.8 billion.
1987 - When the Midshipmen defeated East Carolina, 91-66, David Robinson became the first basketball player in the history of the Naval Academy to score over 2,000 points; he went on to become a star in the NBA.
1988- the Columbia Broadcasting System sold CBS Records to the Sony Corporation of Japan. CBS Records began in 1887 as the American Graphophone Company, founded by two English inventors, one of whom was a cousin of Alexander Graham Bell. American Graphophone manufactured dictation machines. Its offspring, the Columbia Phonograph Company, did not begin making records until 1890. Over the years, Columbia Records was owned by an English businessman, a radio and refrigerator manufacturer, a button maker and finally a broadcaster before being sold to Sony.
1988 - Thunderstorms helped produce heavy snow in the Lower Great Lakes Region. Snow fell at the rate of four to five inches per hour, and snowfall totals ranged up to 69 inches at Highmarket NY.
1989---Top Hits
Every Rose Has Its Thorn - Poison
My Prerogative - Bobby Brown
Two Hearts - Phil Collins
When You Say Nothing at All - Keith Whitley
1989 - A strong Pacific cold front produced heavy snow and high winds in Nevada. Winds gusted to 80 mph north of Reno, while up to two feet of snow blanketed the Lake Tahoe ski area.
1993 - Mike Ditka was dismissed as Chicago Bears head coach after 32 years as a player and coach (11 seasons as head coach, 106-62). (In 1988, Ditka, who played in five Pro Bowls and two conference championships (1963 and 1971), was the first tight end to be inducted into the Pro Football Hall of Fame.)
1995- Myra C. Selby, became the first woman and the first black member of the Indiana State Supreme Court.
http://www.state.in.us/judiciary/fairness/members/selby.html
http://www.icemiller.com/lawyer_print.aspx?id=882andbioid=212
1996 - After 33 seasons as a head coach, Don Shula retired from the helm of the Miami Dolphins to become part-owner and vice-chairman of the team. Shula left the game as the winningest professional coach of all time with a record, counting regular season and playoff games 347-173-6. His teams made the playoffs 20 times and won two Super Bowls.
1998 - Sonny Bono, age 62, was killed after slamming into a tree while skiing at a resort in Lake Tahoe, Nevada. Bono, formerly married to entertainer Cher, had become active in politics following their breakup. He had served as the mayor of Palm Springs, California, and a congressman. The pop duo Sonny and Cher had several big hits, including "The Beat Goes On" and "I've Got You, Babe".
--------------------------------------------------------------

SuDoku
The object is to insert the numbers in the boxes to satisfy only one condition: each row, column and 3x3 box must contain the digits 1 through 9 exactly once. What could be simpler?
http://leasingnews.org/Soduku/soduko-main.htm
--------------------------------------------------------------

Daily Puzzle
How to play:
http://www.setgame.com/set/puzzle_frame.htm
Refresh for current date:
http://www.setgame.com/set/puzzle_frame.htm
--------------------------------------------------------------


http://www.gasbuddy.com/
http://www.gasbuddy.com/GB_Map_Gas_Prices.aspx
http://www.gasbuddy.com/GB_Mobile_Instructions.aspx
--------------------------------------------------------------

Weather
See USA map, click to specific area, no commercials
--------------------------------------------------------------

Traffic Live---
Real Time Traffic Information
You can save up to 20 different routes and check them out
with one click, or type in a new route to learn the traffic live.
--------------------------------