VENDOR SALES SPECIALISTS
LEASING SALES PROFESSIONALS
Like selling vendor programs and large transactions?
Enjoy international financing programs?
Prefer the advantages of a commission only environment with the security of health and welfare benefits?
CLICK HERE to find out how to have fun again.
Wednesday, January 7, 2009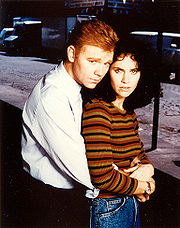 "NYPD Blue" (1994) David Caruso as John Kelly with Amy Brenneman as Janice Licalsi Actor/Producer David Stephen Caruso born January 7, 1956, Forest Hills, Queens, NY. Best known for the TV series "NYPD Blue (26 episodes, 1993-1994)" and " CSI Miami (155 episodes, 2002-2008, series still active)"
http://www.imdb.com/name/nm0000325/
Headlines---
Classified Ads--- Business Networking Services
Bulletin Board Complaint
American Capital Group, Inc.
Irvine, California
Velocity cuts employees
Pentech Financial, Campbell, California
Butler Capital Cuts back employees
More cuts at GE Capital/more to follow---
It's Official: Marlin Business Bank
Classified Ads—Help Wanted
Will Puget Sound Leasing Survive?
by Christopher Menkin
Nation's Credit Managers "nauseated"
USXL changes its Name
Banner Ads work at Leasing News
New Hires---Promotions
Sales make it Happen—by Scott Wheeler
"Opportunities for all Leasing Professionals"
Marine-Finance.Com New Venture
Insight Investments/National City
California Foreclosures Increase 131%
Classified ads—Asset Management
State Senator wants "oversight"
re: Florida Leasing Companies
Banks Don't Need to Be Forced to Lend
News Briefs---
Top Stories---
California Nuts Brief---
Sports Briefs---
"Gimme that Wine"
Today's Top Event in History
This Day in American History
SuDoku
Daily Puzzle
GasBuddy
Weather, USA or specific area
Traffic Live----
######## surrounding the article denotes it is a "press release"
-------------------------------------------------------------------
-------------------------------------------------------------------

Classified Ads--- Business Networking Services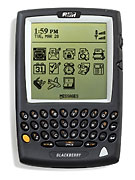 The top three business networking services:
www.facebook.com/
www.linkedin.com/
www.plaxo.com
Joining and growing your network can help you in growing from your present position to also finding a job via networking.
In addition, do a "business network" search and find local networking groups in your area that might lead to not only making more sales, but finding employment, and making new acquaintances.
In looking for work, it is best to tell everyone. Many web sites do not charge for this service.
accountingweb.careerbank.com
www.adams-inc.com
www.affinitysearch.com
www.aol.com
www.bajobs.com
www.BayJobs.com
www.careerbank.com
www.careerbuilder.com
www.careerpath.com
www.craigslist.org (available in many cities now, use scroll feature)
www.credittoday.com
ELFA Career Center
www.elaonline.com
www.FinanceLadder.com
www.goldenparachute.com
www.Headhunter.net
www.hotjobs.com
www.jobs.net
www.jobsearchusa.org
www.JobSpin.com
www.jobsinthemoney.com
www.leasingworld.co.uk
www.lessors.com
www.MarketingJobs.com
www.monitordaily.com
www.monster.com
www.monstertrak.monster.com/
www.Postonce.com
www.RecruiterConnection.com
www.resumeblaster.com
www.theleasebog.com
www.vault.com
www.vetjobs.com
www.worktree.com
www.worldleasingnews.com
For a full listing of all "job wanted" ads on Leasing News, please go to:
http://www.leasingnews.org/Classified/Jwanted/Jwanted.htm
To place a free "job wanted" Leasing News ad:
http://www.leasingnews.org/Classified/Jwanted/Jwanted-post.htm
--------------------------------------------------------------

Bulletin Board Complaint
American Capital Group, Inc.
Irvine, California
W R Nesbit, Western Dirt, San Diego, California states he was told by American Capital Group he was approved for a water truck in November, 2008.
After notifying him "...Monday Morning that the necessary documents were in place and would be waiting for me in Perris I took a driver off a job and departed to pick up the truck.
"After our arrival I found no such thing to be the case. After three hours of calling by both Marie Bradley, Auction Manager, and Myself with no response I finally made one last call to "Farnsworth, Phil", demanding to talk with him. He then gave me a LAME excuse about there being no documents and asked me if I could use another form of payment, "they would see that I was immediately reimbursed". I did so in the form of a company check. What was I to do after wasting the entire day with a driver besides needing the truck for a job I start next week.
"Then yesterday I find they are demanding additional fees, have reneged on their estimated payment and hint of possible delays in reimbursement."
When American Capital did not deliver, he requested his $495 "deposit" be returned.
The agreement called for first and last as well as "documentation fee," which was to be paid upon signing the contract and his picking up the truck. It appears the commitment was not met by either party so Mr. Nesbitt went to another leasing company who consummated the transaction.
Copy of American Capital Group proposal:
http://leasingnews.org/PDF/American_Cap_Group_note.pdf
Leasing News was not able to obtain communication with American Capital Group, so Mr. Nesbit said he would take the matter to small claims court. In requesting a statement for their side of this complaint to be posted in Leasing News, this was sent by email:
"American Capital Group will adhere to the binding legal documents executed on this transaction. Said documents were notably not provided to Leasing News by either the Lessee or Alliance. Considering this may become a litigated issue with both Western Dirt and Alliance, ACG is not willing to comment further upon this transaction."

Lynn Toohey, Esq.
General Counsel
American Capital Group Inc
175 Technology Drive, Suite 100
Irvine, CA 92618
Formed: 1995
The web site states they are a member of ELA (now the Equipment Leasing and Finance Association.) Leasing News has confirmed they were a former member, but did not renew in 2008.
Better Business Bureau acknowledges they are a member with an "AA" rating; nine complaints:
No. of Cmpl Type of Response
2 Making a full refund, as the consumer requested
1 Making a partial refund
4 Agreeing to perform according to their contract
0 Refusing to make an adjustment
2 Refuse to adjust, relying on terms of agreement
0 Unanswered
0 Unassigned
9 Total
--------------------------------------------------------------

Velocity cuts employees

Velocity Financial Group, Rosemont, Illinois reportedly let go all of their employees last Friday with exception of the venture group. They also have an office in Wakefield, Massachusetts. They had raised an initial $400MM.
Contacted by telephone, Frank Cirone, Chief Executive Officer & Co-founder, would make no comment to Leasing News to confirm or deny the report.

"Frank is co-founder of Velocity Financial Group and is our chief executive officer in charge of all aspects of our business. Prior to starting Velocity, Frank was co-managing partner of investment fund Cedar Boulevard Capital. Frank is a veteran of technology leasing, having spent the bulk of his 25-year career with Comdisco, Inc. the largest independent IT leasing company during its time. He was most recently Chief Executive Officer of Comdisco US Leasing responsible for leading the organization and management team for finance, sales, portfolio management, administration and equipment refurbishment. Frank also served as the CEO and president of Comdisco Ventures, held various senior management positions in the U.S., Europe and Asia and built niche businesses in the telecom and biotechnology equipment arenas. Frank began his career in accounting with Arthur Young and is a Certified Public Accountant. Frank received his MBA degree and Bachelor of Science degree from DePaul University in Chicago."
www.velocityfg.com
May 4, 2007 Press Release:
Velocity Financial Group Launches with $400 Million of Capital to Serve Middle-Market and
Venture-Backed Companies
http://www.leasingnews.org/archives/May%202007/05-04-07.htm#vfg
--------------------------------------------------------------
--------------------------------------------------------------

Pentech Financial, Campbell, California

Many salesmen were let go December 15th and many employees since then, with December 31st their last day. There does not appear to be any good news here.
--------------------------------------------------------------

Butler Capital Cuts back employees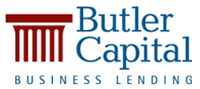 Butler Capital, Hunt Valley, Maryland, joins the list of companies cutting back on employees, including long term veterans. Story developing.
--------------------------------------------------------------

More cuts at GE Capital/more to follow---

Leasing News for the month of December was working on many leads regarding the closing of GE Capital Divisions, with more to follow in January, but since no confirmation from GE, the stories could not be printed. There have been moves in the healthcare field since HPSC was sold to GE. The move by Main Street National Bank was finally announced with their new division in health care.
Leasing News was told on Monday, "There were significant layoffs last Friday, with the balance of the layoffs to occur this Friday. There will be a small transition team to manage the asset transfer, perhaps only 3 or 4 individuals. In November, 2007 there were in excess of 100 people employed in Boston.
"Apparently the corporate assessments placed on the company, the new layers of management, the de-automation of various key processes coupled with the dreadful economy must have driven GE to throw in the towel."
Wells Fargo made it official with this press release regarding the portfolio, but no report of employees let go by GE:
#### Press Release ######
DES MOINES, Iowa Wells Fargo & Company (NYSE:WFC) has purchased approximately $730 million in loan and lease receivables from GE Healthcare Financial Services – Equipment Finance, a unit of GE Capital. The acquired receivables from the business formerly known as HPSC, Inc. are primarily related to the financing of dental and eye care practices and equipment.
Wells Fargo Financial, a unit of Wells Fargo & Company, will manage the receivables through its operating unit Matsco, which serves the financial needs of healthcare professionals in dentistry, veterinary medicine, optometry and ophthalmology.
"We're already a lender of choice for many healthcare professionals, and this acquisition further solidifies Matsco as the premier provider of financial services for the dental and eye care segment," said Greg Janasko, head of the Wells Fargo Financial commercial business group.
The transaction closed Dec. 31. The sale involved receivables and customer relationships only; no facilities or employees were a part of the transaction.
"We look forward to offering these new customers the outstanding service and broad range of products that Matsco and Wells Fargo are known for," said Allison Farey, Matsco president. "Matsco becomes a leading lender for customers in the dental and eye care sectors with our acquisition of these receivables. We view this as an area with great potential for future growth."
#### Press Release #######
Full Press Release:
http://finance.yahoo.com/news/Wells-Fargo-Purchases-Loan-bw-13970893.html
--------------------------------------------------------------

It's Official: Marlin Business Bank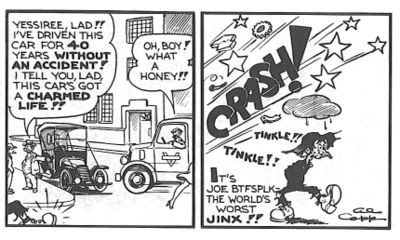 January 6, 2008 SEC filing:
"On December 31, 2008, the Registrant's wholly-owned subsidiary, Marlin Business Bank ("MBB"), received approval from the Federal Reserve Bank of San Francisco to become a member of the Federal Reserve System. In addition, on December 31, 2008, the Registrant received approval from the Federal Reserve Bank of San Francisco to become a bank holding company upon the conversion of MBB from an industrial bank to a commercial bank. The Registrant has three months from the approval date to consummate the transaction unless such period is extended by the Federal Reserve System. Prior to consummating the transaction, the Registrant will seek to modify the Federal Deposit Insurance Corporation ("FDIC") Orders issued when MBB became an industrial bank to eliminate any inconsistencies between the FDIC Orders and the Federal Reserve Bank's approval."
http://www.snl.com/Cache/c7177044.htm

(This ad is a "trade" for the writing of this column. Opinions
contained in the column are those of Mr. Terry Winders, CLP)
--------------------------------------------------------------

Leasing Industry Help Wanted
sales
Regional Sales Manager
Are you a sales professional with proven track record in the small ticket market?


VENDOR SALES SPECIALISTS
LEASING SALES PROFESSIONALS
Like selling vendor programs and large transactions?
Enjoy international financing programs?
Prefer the advantages of a commission only environment with the security of health and welfare benefits?
CLICK HERE to find out how to have fun again.
Please see our Job Wanted section for possible new employees.
-------------------------------------------------------------

Will Puget Sound Leasing Survive?
by Christopher Menkin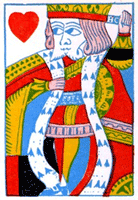 Once the rate of return versus the delinquency was learned, especially in a down turn economy, the best move was made by First Sound Bank to get everyone on the same page with their law suit.
There were a series of red flags regarding Puget Sound Leasing, Bellevue, Washington. The company was "sold" officially March 1, 2008 by its founder's company Larasco.
The devil popped up once the bank started taking over,
and memo's were issued to providers of transactions, such as:
"June 18, 2008 10:08 AM
To: undisclosed-recipients
Subject: FW: Puget Sound Leasing: Credit/Funding Updates
"Effective immediately, due to economic and legal concerns, Puget Sound Leasing will no longer finance lessee's located in the state of Florida. We will consider a lease if the lessee's business is located out of state, and has an equipment location in Florida.
"We are happy to honor transactions that have already been approved, but will not be extending them after the 90 day approval period. Pending transactions will be kept open 90 days from the original submission date, then withdrawn.
"We are once again accepting titled transactions in the states of Massachusetts.
"If you don't already, we highly encourage you to begin using the attached Funding Checklist. The majority of incoming funding packages are missing many items, including basic ones. This is doubling the Funding Departments workload as they have to touch most files numerous times. Unfortunately we are now in a situation where we are unable to guaranty timely service on these transactions."
In December, a highly reliable insider told Leasing News that Larasco founder Louis A. Secord, Jr. was physically escorted out of the building. More so, he was "kicked off" the board of directors. The
eviction is still a secret in what was to happen.
In 1985 Louis A. "Lou" Secord and Richard A. "Dick" Secord started Puget Sound Leasing, specializing in "C" and "D" transactions, as well as lessees such as churches and religious institutions, falling into unusual niches.
When the sold the company to Puget Sound Bank (OTCBB:FSWA) on March 1, 2008, it was for
"Purchase Price: 437,500 Shares of FSB Stock, $4.5mm
Cash plus 6 Year earn out based on a 33% of pre tax future profits of PSL division
(if over $1 mm annually)
'Prior to closing Secords own 4% of FSB and after closing Secords and related interests own
16% of FSB"
It looked like a pretty good deal for the bank with Secord on the board, a sizeable share holder to protect the leasing company and bank interests, as well as the financial statements evidently
showed only a 1% delinquency (stated in several press releases at the time.) The small community bank knew Secord well, one of the "good ole boys," and Secord was smooth, also really good with the numbers, Leasing News is told.
"From: Michelle Burson [mailto:MBurson©pugetsoundleasing.com]
Sent: Tuesday, December 16, 2008 12:09 PM
To: undisclosed-recipients
Subject: PSL Credit Policy Change
"Effective immediately PSL will only be accepting applications for Lessee's with a minimum 5 years time in business.
"This is in direct response to the collections efforts we are experiencing, and current economic conditions.
"If you have a current approval, it will be honored for the approval period listed on the transmittal.
"Please note that no approvals will be extended if a Lessee is less than 5 years time in business.
"Please do not reply to this email. Feel free to contact your Account Manager directly with any questions.
"Thank you.
Puget Sound Leasing
A Division of First Sound Bank
5150 Village Park Dr. S.E., Suite 200, Bellevue, WA 98006-6652 PO Box 1295, Issaquah, WA 98027
Phone: 425-392-6402 or 800-325-3273
Fax: 425-392-6427 or 888-745-3273"
In its presentation and overview of the acquisition, Puget Sound Leasing was described:
"'Profitable operating history since inception in 1985
'Employs in excess of 50 people
'Acquires lease transactions via its long established network of Equipment Vendors and Brokers
'Lease transactions are exclusively business to business and "small ticket" in nature
'Originates leases nationally with the bulk of transactions centered in the Western States. The largest concentrations are found in Washington followed by California, Arizona and Oregon
'Operates from headquarters location in Bellevue WA plus warehouse location in Tukwila
'The operating division of PSL will include the activities of Pacific
Northwest Sales and Recovery; a collection and asset liquidation specialty operation
'Actively bundles and sells portfolios to area banks while retaining servicing."
https://www.firstsoundbank.com/about_news.html
The key here is "Actively bundles and sells portfolios to area banks while retaining servicing."
Mentioned in the press release was "As of August 30, 2007, Puget Sound Leasing was servicing over 9,000 individual leases -- representing a lease receivable in excess of $175 million, $50 million of which was held in portfolio." Mathematically, $125 million was with other funders.
Another point comes from the press release:
According to Hirtzel, "Puget Sound Leasing generates roughly $8 million a month in new leases and has an average delinquency rate of less than 1 percent."
http://www.leasingnews.org/archives/September%202007/09-28-07.htm#fsb
He also stated, "The deal would more than double the bank's 32-person staff while adding a revenue stream that First Sound executives say could help insulate their firm against recession."
http://www.leasingnews.org/archives/September%202007/09-28-07.htm#fsb
December 23, 2008 the filed a complaint for declaratory judgment in King County Superior Court. Named as parties to the complaint were Larasco, Inc. (the entity from which First Sound Bank purchased its Puget Sound Leasing business in March 2008) and 11 banks: Banner Bank, County Bank, Cowlitz Bank, HSBC Bank, Plaza Bank, Regal Financial Bank, Sovereign Bank, Washington Federal, Wells Fargo Equipment Finance, Bank of the West and Westsound Bank.
It regards more than $125 million in recourse and non-recourse, with representations and warrants, as well as customers included in the $50 million held by Puget Sound whose credit had changed, or could not get extended, or were "split," a practice where a customer does not qualify for $100,000, so the transaction is split into two or three or even four separate transactions and sold off to two or three or more funding sources. Questions of not including all information or meeting an "application only" requirement and other "sophisticated" methods of discounting or brokering is not uncommon, although frowned upon, also may be covered in "representations and warrants" or maybe in unsophisticated community banks looked upon as a solid credit
(equipment not or situation not or information hidden by the lessee and overlooked on purpose by the seller of the transactions.)
In speaking with many of the insiders and banks off the record there does not appear to be any "double dipping," where the same transaction is sold to other banks or where early buy-outs are pocketed by the lessor and monthly payments made as was done with RW Professional (all the officers went to jail, although it did affect American Express Business Finance and other banks---that's another story.) The actual story will become public information in the law suit.
It appears First Sound Bank does not want to get into a series of law suits but recognize and hopefully settle all liens and claims as a group, perhaps similar to a bankruptcy proceeding.
The question then goes to the original claim of a 1% delinquency ratio on March 1, 2008. Certainly the economy has changed, but what Leasing News has been able to piece together is the accounting method used in declaring who is delinquent and when that actually occurs.
Credit is set up on a risk versus return. The question of the company's survival is not the staff, nor the credit department, which recently hired a veteran to augment their production, but meeting the marketplace. Years ago in one of my classes on understanding financial statements, I was told " It is not sales that make the profit, but good management."
In the Puget Sound method two payments are taken as "security deposit." How interim rent and the first payment of the lease are accounted for perhaps has to do with "commencement" of the lease, as explained in Terry Winders, CLP, Monday column. Not gone over is how the "security deposits" are handled, as "last payments," as a payment for a month missed or behind, or as explained to Leasing News by one insider, how Lou Secord instructed accounting.
When you own the company, you set up the books, such as when you declare to write off a lease (and I don't mean just 90 days or 120 days, as you can wait until it is fully depreciated so you don't recapture depreciation or when you recognize the loss of the residual, as you can consider the lease open until the collateral is sold.) Now a bank or publically held company follows other rules. In my personal experience, it is not just the size or the experience of the CPA firm, but the policies that you set up to notify the accounting firm.
In setting up "accounts receivable," the policy of counting a company delinquent ten days after 30 days of no payments was not uncommon at Puget Sound Leasing, according to one insider. This is possible with the two payments as "security deposits." The accounting of recording due dates or changing due dates for collection decisions, also affects the reporting. There are also several other techniques.
The key here goes back to controlling the accounting method and how it is reported. This also is crucial in reports of leases held by others, including the servicing of collecting payments or overseeing collection. Once you discover the method or attempt to change it, the repercussions are inevitable. The viewpoint of what is legal is another issue as also what is "accurate."
When the private held company becomes part of a bank and the lack of sophistication of the bank regarding leasing is why so many banks are afraid of lease financing. In making these decisions, the character of the president is extremely important as it is in all company credit decisions. Character can also be a defining issue of what is a "common practice" or "ethical in business." The standing in society or being a good friend of a good friend or being on the symphony or charity board, having dinner at their house can be just as misleading in Bellevue, Washington as it is in New York City.
Repeated telephone calls to First Sound Bank Chairman and Chief Executive Officer Don Hirtzel were not returned; however, communication with banks involved, other insiders, and several very reliable sources brought forth a scenario that Leasing News wanted to discuss with Mr. Hirtzel, as full disclosure often is able to end rumors, innuendoes, and false information, including fear from employees, brokers, vendors, other funding sources, and perhaps even bank customers.
Louis A. Secord, Jr. was not able to be reached.
Leasing News welcomes any comments or statements they care to make.
First Sound Bank Press Release:
http://leasingnews.org/PDF/First_Sound_Bank_complaint.pdf
Leasing 102 by Mr. Terry Winders, CLP
"Commencement of Lease"
http://www.leasingnews.org/#102
--------------------------------------------------------------

Nation's Credit Managers "nauseated"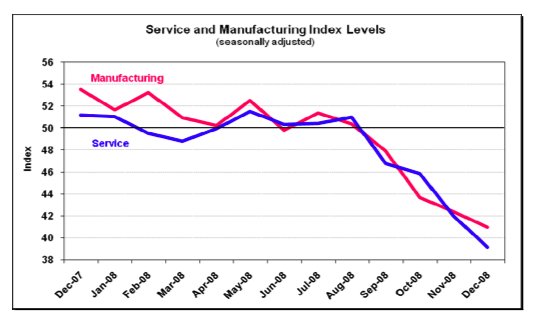 A reader recently wrote in that they liked reading Leasing News because we "tell it like it is."
It is always important to understand the marketplace so you can respond, adjust, and survive when others stumble about or worse, become so confused, they just spin.
The National Association of Credit Manager monthly index from their 19,000 members has been reported monthly here since they started the survey. It historically has been not only accurate, but doesn't hide the blemishes or problems.
The December report finds all 10 components are below the 50 level, representing economic contraction, and six of the components are at record lows.
"For the first time since its inception in February 2002, all 10 components of the index are below the 50 level, indicating economic contraction," said North. Like in the manufacturing index, sales and dollar amount beyond terms are the worst components. Similarly, North noted that comments from the service sector participants focus on bad payment conditions.
"The carnage was widespread as both the service and manufacturing indexes fell to record lows, and all 20 of their collective components' fell below 50," said Daniel North, chief economist with credit insurer Euler Hermes ACI, who evaluates the data and prepares the CMI report for the National Association of Credit Management (NACM).
"Credit managers delineated in nauseating detail the business conditions of an economy which has lost almost two million jobs in the last year, and one whose prospects are dismal," North continued. "Deteriorating sales and payment patterns are the credit managers' main complaints, and those complaints are likely to strain cash flow and put businesses at risk."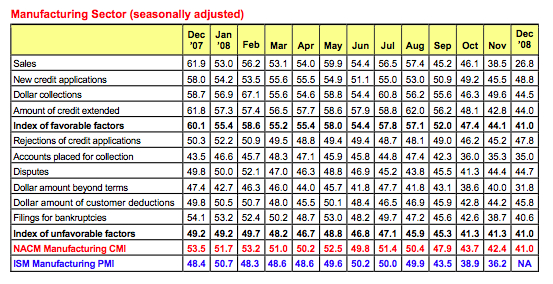 Comments from Manufacturing participants confirm the data:
"Customers are claiming they can't get work and don't have money to pay. Some are inviting us to 'go ahead and shut them off" since they aren't working anyway. Also, many customers traditionally 'excellent pay' are now paying a month slow." "In previous years I sent out about three lien/bond notices a year. Currently I am having to send about three notices a month." "...manufacturing demand down 30%+; orders down 18%." "Times are tough. We are waiting for them to get harder."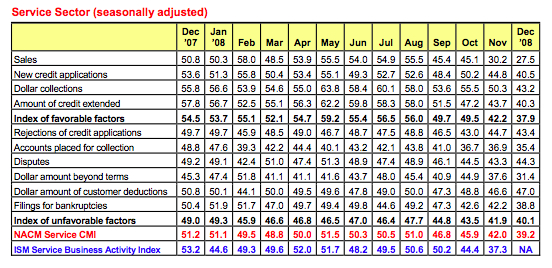 "Customers tell us flat out, 'we do not have the money to pay more often.'" "Signs of the times...sales and collections are slowing even from solid, long-term customers." "Many customers who have paid very well in the past are dropping in the 60- to 90-day column." "Receivable(s) over 90 days past due continue to increase." And finally, one pithy comment sums it all up: "Dismal."
"It's no wonder things look so grim," said North. "Retailers had abysmal holiday sales which are likely to contribute to a wave of bankruptcies in 2009. Continuing difficulties in both the auto industry and the financial markets are putting a severe drag on the economy. The housing market is still in decline."
North surmises that it's possible, however, that a change in administration, super loose monetary policy and a new stimulus package will help bring the U.S. out of the recession next year. "But according to credit managers, it's going to be a rough ride until then," he said.
--------------------------------------------------------------

****Announcement***********************************
USXL changes its Name
USXL changed its name to Tygris Vendor Finance. This change is the culmination of events that began on May 29, 2008, when USXL became the vendor financing division of Tygris Commercial Finance Group. For more information, please visit the new Web site, www.tygriscf.com.
****Announcement**************************************
--------------------------------------------------------------

Banner Ads work at Leasing News
The editor tries to place banner ads where they will be read by those the advertisers want to reach, rather than placed at random. News stories that will have an "ill" effect are avoided as best as possible. Often it is the position of the banner ad that attracts more response. This is at the sole discretion of the editor.
Banner ads may appear under the headlines at the choice of the editor, but are not guaranteed. An attempt is made to share them on a rotation basis with other banner advertisers.
$395.00

6.5W X 1.5 H

468W X 180H

21 days

$595.00

6.5W X 2.5 H

468W X 180H

21 days

$750.00

6.5W X 4" H

468W X 288H

21 days
21 Days on the Leasing News web site ( holidays not included.) They are placed by the editor in an appropriate position near a story that may be more compatible to their ad. They also appear under the headlines in each News Edition on a rotation basis instead of being placed by a news story.
$595---six months $500 month/12 months $475
$750---six months $640 month/12 months $600
$395 Special--Three months in a row $1,000
($595/$750 monthly billing, $395 special: $1,000 in advance)
Combination discounts are further available with Help Ad "contracts."
Two month, three month, six month and one year contracts are available with a discount. Ads for employment should be placed in the classified ad section, where it is possible to also appear at the top of the headlines.
Article: How Advertising works at Leasing News
--------------------------------------------------------------

New Hires---Promotions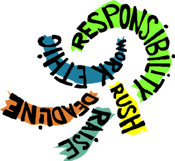 Angela Esry of Moberly, MO will join the Machine Tool Finance Group of Huntington National Bank. She has over 10 years of Equipment Finance experience and was a top business development officer while employed at GE Capital. Ms. Esry has an MBA from Columbia College and will be based in Moberly, MO.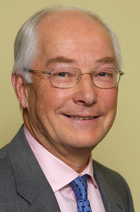 Malcolm Ogle assumes the position of Chairman of the Alta Group Europe, Middle-East, Africa region (one of five Alta regions).Mr. Ogle has been an Alta Principal and Director since 2001 and has more than 30 years' leasing and asset finance experience. A former Joint Managing Director of Lombard Corporate Finance, Malcolm has also held a number of senior management positions with leading asset finance companies, including Rolls-Royce & Partners and PSA Finance PLC. He has established and managed businesses across Europe, working with a variety of global business partners. He replaces Derek Soper, the longstanding EMEA Chairman and architect of much of the region's success over the last decade, stepped down as a Principal and Director on 31 December. Derek retains his connection with Alta by becoming an Associate.
The EMEA Team:
Malcolm Ogle, chairman, London, U.K.
Alan Leesmith, managing principal, London, U.K
Jeff Addison, principal, London, U.K.
Marc Baert, principal, Brussels, Belgium
Javier de León Blanco, principal, Madrid, Spain
Fabio Cosimetti, principal, Italy
Alun Richards, principal , Loire Valley, France
Charles Taylor, principal, Manchester, U.K.
Marc Tendler, principal, London, U.K.
Steve Robinson, principal, London, U.K.
Miguel Vara, principal, Madrid, Spain
Nada Burić, associate, Ljubljana, Slovenia
Paul Reilly, associate, London, U.K.
Derek R. Soper, associate, London, U.K.
Daniel J. Schrider became President and Chief Executive Officer of both Sandy Spring Bancorp and Bank on January 1, 2009 according to a planned succession following the retirement of Hunter R. Hollar. With the appointment to CEO, Schrider was also elected to the board of directors, and Hollar remains as non-executive Chairman of the Board.
Full Press Release:
http://leasingnews.org/PDF/Sandy_Spring_Bancorp.pdf
(Leasing News provides this ad "gratis" as a means
to help support the growth of Lease Police)
--------------------------------------------------------------

Sales Make it Happen --- by Scott Wheeler
With over twenty-six years of leasing experience and an Executive Masters in Business Administration, Scott is an accomplished senior leasing executive with leadership qualities in marketing and operations. His extensive experience will benefit organizations looking to reach a higher level of profitability and corporate development.
Opportunities for All Leasing Professionals
Over the past two quarters the conventional wisdom has created an environment of hunkering down and waiting on the side lines for many lessors, sales originators, funding sources and lessees. Everyone has been waiting for the last shoe to drop as we have experienced a quick and brutal spiraling down of the global economy. The next question is: Who will be the first to step out of the swamp and lead the way toward better days? Will the leader be a well known national or regional financial giant? Will the banks start to freely loan money again? Will the small entrepreneur be left to fill the void and create an opportunity for himself? Will new funding sources appear on the scene and capture market share before the wounded giants can regain stability?
The answer is all of the above will eventually happen. No one knows exactly when it will happen or by whom – it may have already begun. However, it will occur because of individual decisions, one individual will start to gain optimism and then two and the reaction will be contagious. The first to step out and go against the negative tide will be the individuals and companies who will gain the most. The opportunity is building, the scene is being set, and destiny is being created for the individuals who are opportunistic and optimistic. Timing is everything and half starts will not be sufficient. The leaders will need to act with conviction and determination toward the future rather than from doubt and reluctance from the past. Many leasing professionals are hoping that their companies are the new leaders and that they are at the right place at the right time. ("If only my company could break the log jam and lead me toward a securer tomorrow"). However, the leaders of your company are hoping that you as a marketer, lease originator, front line soldier will lead the company into a better market and more profitable transactions. Everyone appears to be looking toward others to create new opportunities. The answer is to look within, no matter what your position, no matter what the past has dictated. It is time to lead your fellow employees, your fellow peers, and most importantly, yourself, into a new redefined direction and you individually will be the one who will shine.
All great revivals start small and by a few individuals. As a leasing professional you can and will make a difference – no matter whether you are relatively new to the business or a forty year veteran. The greatest part of our business is that we all have the capability to add to the success of our companies and our industry. On many occasions, but mostly during the roughest of times, I have seen one individual crack into a new industry or create a new leasing structure which filled a new need. Presto! The new product or industry catches on and the first thing you know others are following closely behind. These new avenues are not ones of least common denominators, but opportunities which drive greater volumes and greater profits because they are fulfilling new and innovative needs of growing and futuristic industries. We are fortunate because of our industry's ability to react quickly to the markets and for the market to react quickly to our individual actions.
With every down turn and recession new opportunities are created. Recessions are not necessarily a bad thing. The market is working to make corrections. The corrections can and are usually painful. However, the cleansing process is simply a means to create new opportunities for the future, to force individuals to innovate and create; and most importantly to eliminate waste and inefficiencies. Recessions are shortened by individuals like you and I who are willing to work harder, smarter and with more conviction than we have in the past. It is time to look toward the future and evaluate where you will fit within the "new" economy. Leasing activity is usually a leading indicator of future economic growth. The responsibility lies on each of our shoulders to be innovative, creative and optimistic. Every individual has the capacity to participate in the changing of the tide and those who join the effort early gain the most.
Please let me know your thoughts, suggestions or ideas. scott@wheelerbusinessconsulting.com or 410-877-0428.
Sales Makes it Happen articles:
http://www.leasingnews.org/Legacy/index.html
--------------------------------------------------------------

Marine-Finance.Com Launches New Venture and Website

"I am open to most opportunities, but thusfar our plans call for direct origination.
"The key in this business is not finding the transactions, it is finding the sources of funding.
"An important part of our business model calls for establishing a consulting arrangement with lenders and lessors. I believe that if they are educated in the viability of the commercial marine space, that they will clamor for the quality business that we can generate.
"Further, we can teach and structure their own sales departments to pursue the business.
"I have been at this nearly thirty years and have yet to find a source that really understands the marine market. We can help them to do so."

Rich

Richard J. Paine, Sr.
Marine-Finance.Com
98 Lincoln Avenue
Island Park, NY 11558
516-431-9285
516-960-2779 (fax)
http://www.marine-finance.com
### Press Release #######
ISLAND PARK, - A consortium of commercial marine finance and leasing veterans announced today the launch of Marine-Finance.Com, LLC, a consulting group formed to educate and match lenders, investors and lessors with qualified marine borrowers and lessees.
"We see the commercial marine lending and leasing market as one of the most stable segments in this highly troubled economy," said Richard Paine, senior vice president and general manager. "Demand for services in the sector remains sound, and the balance sheets of most operators continue to look healthy. Tugs, barges and other commercial vessels have maintained if not increased their value. We educate lenders, lessors, institutional and individual investors about opportunities the commercial marine industry can provide. We help define their risk tolerance, advance and lending limits and
anticipated returns . . and then match the borrowers and lessees that best fit their comfort zone."
The commercial marine industry is comprised of a variety of operators and vessel types. Whether tugs, barges, ferries, excursion and dinner cruise vessels, freighters, offshore supply vessels, rigs and numerous other vessel types, each has their own distinct operating and market characteristics. Shipbuilding and repair adds more ingredients to the mix. Drawing on decades of experience in this arcane financial marketplace, the professionals of Marine-Finance.Com offer their clientele navigation through the lending and leasing fog.
Marine-Finance.Com is a pioneering effort to consolidate the varied disciplines necessary to operate in the commercial marine space. It was formed by lending, leasing, credit and banking executives highly skilled in the commercial marine financial marketplace. As consultants, they offer expertise to banks, finance companies and other institutional and private investors in designing and implementing the strategies and business models necessary for success in the market. As borrower's representatives, they package, analyze and present transactions to potential lenders and lessors.
To find out more, please visit www.marine-finance.com.
### Press Release ###########################

Insight Investments Corp. Renews Credit Facility with City National Bank
ANAHEIM, Calif--Insight Investments Corp., a leading independent lessor of IT and medical equipment, today announced it has extended and increased its credit facility with City National Bank (NYSE:CYN) by 33 1/3% to support expansion in all three of its divisions.
According to Christopher Czaja, Insight Investments' executive vice president, the larger facility doubles its funding capacity for accounts receivable and includes as much as a 42% increase in availability to fund newly originated lease transactions. The increases are structured to support higher sales of new equipment at Insight Integrated Systems, higher sales of off-lease and used technology at Insight Systems Exchange, and higher levels of new lease origination at Insight Financial Services.
"We are extremely proud to renew and expand our facility with City National Bank despite the current economic conditions," Czaja said. "Insight Investments Corp. has an established track record of 21 consecutive years of profitability and continues to demonstrate strong growth across all of its business units. The new facility is also a testament to the stability and strength of our business model and the stability and strength of our customer, vendor, and financial partner relationships."
"We're pleased to support the continuing growth of Insight Investments," said City National Bank President Christopher Warmuth. "Expansion of the company's credit facility underscores City National's commitment to provide Southern California's entrepreneurs and business owners with a wide array of credit and financial solutions."
Czaja added that their partnership with City National Bank has now exceeded six years and undoubtedly reflects the stability and strength of the management and ownership of the company. "The leadership of Insight Investments Corp. is strongly committed to furthering the corporate mission and, in fact, is projecting an increase of 15% in volume growth this year," he noted.
About City National
City National Bank is the wholly owned subsidiary of City National Corporation (NYSE:CYN). It is backed by $16.3 billion in total assets, and provides banking, investment and trust services through 62 offices, including 15 full-service regional centers, in Southern California, the San Francisco Bay Area, Nevada and New York City. The company and its eight majority-owned investment affiliates manage or administer $52.4 billion in client investment assets, including more than $33 billion under direct management. For more information about City National, visit the company's Website at cnb.com.
About Insight Investments Corp.
Based in Orange, California, Insight Investments Corp. helps companies worldwide better control their technology acquisition, leasing, and management requirements. Since 1987 the Company has provided a wide array of solutions designed to fit specific customer needs including new and used equipment acquisition, custom leasing and financing, asset management, off-lease portfolio management, excess equipment disposal, and the integration of best-of-breed technology for data management and security solutions. For further information, please visit www.InsightInvestments.com or call (714) 939-2300.
### Press Release ###########################

California Foreclosures Increase over 131% in 2008
Los Angeles Tops 122,000 Foreclosures, Leads State
Predicts more in first two quarters of 2009
Mt. Pleasant, PA – Default is reporting that Notice of Defaults and Notices of Trustee Sales in both regions rose 131 percent last year. According to Default Research, Los Angeles County saw 122,408 unique properties enter into some stage of foreclosure in 2008. That number is up 107 percent from 590,082 in 2007.
"Even with Senate Bill 1137, which required lenders to contact residents at least 30 days before filing a Notice of Default, the California foreclosure numbers still spiked in 2008," said Serdar Bankaci, founder of Default Research. "Although the immediate effects of the 2008 bill were positive with a slight decline in foreclosure numbers in September and October, the other 10 months of the year were brutal for the state."
The top three counties with the highest number of foreclosures were Los Angeles (122,408), Riverside (82,072), and San Bernardino (64,144). The counties with the highest percentage increase from 2007 to 2008 were Santa Clara (238 percent), Fresno (173 percent) and Alameda (173 percent). On the other side of the spectrum, the counties with the least growth in foreclosure activity were Santa Barbara (48 percent), Ventura (89 percent) and San Diego (103 percent).
It does not seem as if the foreclosure forecast will be improving anytime soon for California.
Bankaci said, "We expect to see foreclosure activity continue through the first two quarters of 2009. With home prices in California dropping between 20 to 30 percent, many homes purchased during the real estate boom are upside down. Those who took the risk and financed using adjustable rate mortgages are going to have problems."
The foreclosure situation in California and across the country should improve though by the third quarter of 2009 when the significant action taken by the United States government late in 2008 trickles down into the economy. "It generally takes 9 to 12 months before interest rate cuts by the government and other stimuli begin to benefit the consumer, and then the foreclosures should slow down," said Bankaci, whose daily pre foreclosure listings are e-mailed directly to real estate professionals in the region.
Below is a unique and accurate local look at how the Default Research foreclosure statistics (December 2008) affect your area:
Los Angeles Foreclosures - Hardest hit cities are Los Angeles (1982), Palmdale (693), Lancaster (633), San Jose (576) and Long Beach (487)
Riverside Foreclosures - Hardest hit cities are Antioch (630), Richmond (419), Pittsburg (356), Concord (282) and Brentwood (258)
San Bernardino Foreclosures – Hardest hit cities are Riverside (746), Moreno Valley (617), Corona (508), Murrieta (339) and Perris (333)
http://www.defaultresearch.com
### Press Release ###########################
--------------------------------------------------------------

Classified ads—Asset Management
Leasing Industry Outsourcing
(Providing Services and Products)
Asset Management: Atlanta, GA
premier provide accounts receivable management functions from 3rd Party contingency collections to Portfolio Purchasing. Contact George Elliott, National Account Manager. 678-694-9063,
www.westassetmanagement.com


Asset Management: Boston, MA
Nationwide appraisals, remarketing, audits, inspections and more! Over 15-years industry experience and dedicated to deliver personal, prompt, professional services.
Call Chris @ 508-785-1277. Email:chris@dovermanagementgroup.com


Asset Management: Minneapolis, MN
NetSentric provides services to leasing companies: Inspection, Appraisals, Auditing, Warehousing, Repossession, Asset Management, Repairs, Remarketing and Field Service for Electronics and Computing Technology.
Email: jcahill@netsentricinc.com


Asset Management: Monroe, NC
Recover a greater return on your investment. We specialize in the woodworking, pallet, sawmill and forestry industries. Carolinamachinerysales.com/ Melinda Meier (704)288-1904 x103
Asset Management: Nationwide
BUYER/LENDER BEWARE. Don't sign anything until Collateral Verifications Inc. goes onsite, knocks on the door and gets the facts.
http://www.i-collateral.com
Email: mark@i-collateral.com

Asset Management: Orange City, FL
We help Lessors Liquidate un-wanted Assets valued at $750,000+. It's an effective method of Liquidating Assets such as Jets, Planes, Helicopters, Freighters, etc.
Eric R. Sanders
Tel 386-789-9441
www.ValuedAssetSales.com
www.The-RandolphCapital.com
EQPMNTLEASING@aol.com


Asset Management: Oxnard-Hollywood Beach, CA
20 Years Exp. w/Equity Analysis/Placement- Residual Forecasting Methodologies Computer Equipment Assets. Portfolio Mgr. Two Major Leasing Companies/Strong Analyst Background w/Leading Info Services Firm.
E-mail: GregoryMLorenz@aol.com
All "Outsourcing" Classified ads
(advertisers are both requested and responsible to keep their free ads up to date):
http://www.leasingnews.org/Classified/Outsourcing/Outsourcing.htm
How to Post a free "Outsourcing" classified ad:
http://www.leasingnews.org/Classified/Outsourcing/Outsourcing-post.htm
--------------------------------------------------------------

News Briefs----
State Senator wants "oversight" re: Florida Leasing Companies
http://suncoastpinellas.tbo.com/content/2009/jan/06/fasano-state-should-limit-truck-
deposits-cut-fraud/
Banks Don't Need to Be Forced to Lend
http://online.wsj.com/article/SB123120666040256163.html?mod=googlenews_wsj
The Age of Dominance Reaches Its End for GSEs
http://www.absnet.net/include/showfreearticle.asp?file=/headlines/2.htm
Obama Warns of Prospect for Trillion-Dollar Deficits
http://www.nytimes.com/2009/01/07/us/politics/07obama.html?hp
----------------------------------------------------------------

Top Stories
These are the ten top stories chosen by readers as being the most read:
http://www.leasingnews.org/archives/January%202009/01-05-09.htm#top10
Top Stories Collection:
http://www.leasingnews.org/Conscious-Top%20Stories/Ten_top_stories.htm
---------------------------------------------------------------

Sports Briefs----

(Hart, Madden, and friend, Pat)
Al Hart and John Madden do last broadcast Today, Wednesday
http://www.examiner.com/x-448-SF-Radio-Examiner~y2009m1d6-Al-Hart-and-John-
Madden-do-last-broadcast-Wednesday
----------------------------------------------------------------


California Nuts Briefs---
Schwarzenegger vetoes budget bills
http://www.sacbee.com/1095/story/1520727.html
----------------------------------------------------------------


"Gimme that Wine"
Store your wine where you have space
http://www.cnet.com/8301-13553_1-10129118-32.htm
Wine and tourism industries could prop up job market
http://www.cnet.com/8301-13553_1-10129118-32.html
Like with everything, wine consumers turn cautious
http://www.pressdemocrat.com/article/20090105/BUSINESSJOURNAL/901050261?Title=
Like_with_everything__wine_consumers_turn_cautious
Sake surges in the US
http://www.msnbc.msn.com/id/28471431/
Goldeneye: all about Pinot Noir
http://www.ukiahdailyjournal.com/ci_11365703
Wine Prices by vintage
http://www.winezap.com
http://www.wine-searcher.com/
US/International Wine Events
http://www.localwineevents.com/
Winery Atlas
http://www.carterhouse.com/atlas
Leasing News Wine & Spirits Page
http://two.leasingnews.org/Recommendations/wnensprts.htm
The London International Vintners Exchange (Liv-ex) is an electronic exchange for fine wine.
http://www.liv-ex.com/
----------------------------------------------------------------

Today's Top Event in History
1924 - George Gershwin completed the score for his classic Rhapsody in Blue. He was only 26 years old. Gershwin did not have an interest in music until his family bought him a piano when he was twelve. Nine years later he had his first hit, at age 21,"Swanee", with lyrics written by Irving Caesar
[headlines]
----------------------------------------------------------------

This Day in American History
1782- The first commercial bank in the US, the Bank of North America, was opened at Philadelphia, PA. The bank was the brainchild of Robert Morris. Despite the bank's success, Philadelphia's run as America's leading home of private financial institutions was short-lived. Soon after the Bank of North America opened, the Pennsylvania legislature moved to outlaw private banks in the state, a decision that led scores of prospective bankers to set up shop in the nation's eventual financial center, New York City.
1784-David Landreth established the first organized seed business in Philadelphia, PA. Previously, seeds had been imported from Europe or saved from each crop by individual farmers. The firm incorporate din 1904 as the D. Landreth Seed Company, later became a subsidiary of the Robert Buist company, founded in Philadelphia, in 1828.
1789 - The first national presidential election in the United States was held.
George Washington Virginia No Party 69 85.2%
John Adams Massachusetts No Party 34 42.0%
John Jay New York No Party 9 11.1%
Robert Harrison Maryland No Party 6 7.4%
John Rutledge South Carolina No Party 6 7.4%
Other - - 14 17.3%
Electoral votes not cast - 24 29.6%
Note that prior to the ratification of Amendment XII to the Constitution in 1804, each Elector cast two votes for President (instead of one vote for President and one vote for Vice President). The candidate receiving the most votes became President and the candidate receiving the second most votes became Vice President. George Washington received one vote from each elector (that cast a ballot). The New York legislature failed to appoint its allotted 8 Electors in time. Two Electors from Maryland did not vote. One Elector from Virginia did not vote and one Elector was not chosen because an election district failed to submit returns.
1800- Millard Fillmore birthday, 13th president of the US (July 10, 1850—Mar 3,1853). Fillmore succeeded to the presidency upon the death of Zachary Taylor, but he did not get the hoped-for nomination from his party in 1852. He ran for president in 1856 as candidate of the "Know-Nothing Party," whose platform demanded, among other things, that every government employee (federal, state and local) should be a native-born citizen. Fillmore was born at Summerhill, NY, and died at Buffalo, NY, Mar 8,1874. Now his birthday is often used as an occasion for parties for which there is no other reason.
1806 -- The Cherokee nation cede 7,000 square miles of land in Tennessee and Alabama.
1824- the first boxing arena in America had its first fight between Tom Springs and Jack Langan, the Irish champion. The arena was specifically built for this site and had about 4,000 seats, plus room for 22,000 people to stand. Admission was 10 shillings ( $2.50), half o which went to the fighters. This was a lot of money in its day as average monthly earnings were $8 to $10 a month.
1830- the first passenger board the first commercial transportation of passengers and freight, the Baltimore and Ohio Railroad Company. Tickets were 9 cents each, or three for 25 cents, for a ride from Pratt Street in Baltimore to the Carrolton Viaduct. At first, passengers rode primarily for the novel experience.1891, birthday of Zora Neal Hurston, born in Eatonville, Florida, the first incorporated black town in the United States. The dialects, customs, and folklore of the people of Eatonville and of rural Florida would continue to inform Hurston's work for the rest of her career. http://memory.loc.gov/cgi-bin/query/D?amtoday:1:./temp/~ammem_dZif ::
1861- Florida troops takeover Fort Marion at St Augustine. The Confederates take over many forts, until Union Troops invade Florida, taking back some of the forts, securing ports, to cut off trade with European. http://www.nps.gov/casa/
1862- An advance guard of Confederates was defeated by about 2,000 Federals under Col. Dunning at Blue's Gap in Romney, West Virginia.
http://www.historichampshire.org/rom-cw.htm
http://members.aol.com/DWMellott/7wv.htm
http://www.romneywv.com/
http://www.amazon.com/exec/obidos/ASIN/096282187X/
inktomi-bkasin-20/104-3547695-1517507
1864 -- Mary Kenney O'Sullivan (1864-1943), first American Federation of Labor (AFL) woman organizer, born, Hannibal, Missouri. A skilled bookbinder, she organized the Woman's Bookbinder Union in 1880 & a founder of the National Women's Trade Union League (WTUL) in 1903.
http://womenshistory.about.com/library/bio/
blbio_osullivan_mary_kenney.htm
http://www.spartacus.schoolnet.co.uk/USAWkenney.htm
1865 -- Near present-day San Angleo, 370 Texas militiamen attacked what was assumed to be an encampment of 1400 Comanche's (they were actually peaceful Kickapoo). This engagement, called the Battle of Dove Creek, was one of the last battles in Texas between Anglos & Native Americans. The militia lost 36 men, with 60 wounded; the Indians lost 11, with 61 wounded.
http://www.tsha.utexas.edu/handbook/online/articles/view/DD/btd1.html
1867 -- Emily Balch birthday. Co-founder of Women's International League for Peace & Freedom.
http://www.nobel.se/peace/laureates/1946/balch-bio.html
http://college.antioch.edu/~iabrams/emilygreenebalch.html
1873 - A blizzard raged across the Great Plains. Many pioneers, unprepared for the cold and snow, perished in southwest Minnesota and northwestern Iowa.
1887 - In April 1884, Thomas Stevens started what would be the first completed worldwide bicycle trip. Stevens and his bike traveled 13,500 miles, to arrive back in San Francisco, California nearly three years later.
1891-Birthday of Novelist, folklorist, dramatist, and anthropologist Zora Neale Hurston , in Eatonville, Florida, the first incorporated black town in the United States.
http://memory.loc.gov/ammem/today/jan07.html
1890-Birthday of African-American W. B. Purvis, inventor, patent holder of the fountain pen.
http://www.blackinventor.com/pages/wbpurvis.html
1886 - a severe cold wave in the southern section of the country brought the worst freeze since 1835 in Florida.
1894 - W.K. L. Dickson was given a patent for motion picture film. The 2 second demonstration was a 47-frame film showing a man sneezing.
http://www.biographcompany.com/dickson/
1896 -- Fannie Farmer publishes her first cookbook
http://womenshistory.about.com/library/bio/blbiofarmerf.htm
1901-Birthday of African-American writer Zora Neale Hurston, born Eatonville, Fla., was an all-black town. Although at the time of her death in 1960, Hurston had published more books than any other black woman in America, she was unable to capture a mainstream audience in her lifetime, and she died poor and alone in a welfare hotel. Today, she is seen as one of the most important black writers in American history. Unfortunately, near the end of her life she worked as a maid and died in poverty. In the 1970s, her work, almost forgotten, was revived by feminist and black-studies scholars, and an anthology, I Love Myself When I Am Laughing...And Then Again When I Am Looking Mean and Impressive, was published in 1979.
http://www-hsc.usc.edu/~gallaher/hurston/hurston.html
http://i.am/zora
http://www.nku.edu/~diesmanj/hurston.html
http://www.csustan.edu/english/reuben/pal/chap9/hurston.html
http://www.hurston-wright.org/
1908—Birthday of trumpet player Henry "Red" Allen
http://www.libertyhall.com/red.html
http://www.redhotjazz.com/red.html
http://www.duke.edu/~ab2/index.html
http://www.amazon.com/exec/obidos/ASIN/0826447449/
inktomi-bkasin-20/107-1403707-5271711
1913- Tucson, AZ set its all time record low temperature with a frigid 0 degrees.
1913- William M. Burton of Chicago, Il., received a patent for the "manufacture of gasoline." He developed the thermal-cracking technique for refining oil. His method of treating the residue of the paraffin group of petroleum by distillation and condensation of the vapors was used by the Standard Oil Company of Indiana, to whom the patent was assigned. Died 1958.
http://www.invent.org/hall_of_fame/24.html
1921-Birthday of Charles Loloma, a major influence on modern Native American art and was famous for changing the look of American Indian Jewelry. A painter, sculptor and potter, he was best known for his jewelry, which broke tradition with previous Indian styles using materials such as coral, fossilized ivory, pearls and diamonds. Loloma was born at Hotevilla on the Hoopi Indian Reservation and died June 9, 1991, at Scottsdale, AZ
http://www.faustgallery.com/loloma.htm
http://www.nativepubs.com/nativepubs/Apps/bios/
0430LolomaCharles.asp?pic=none
1924 - George Gershwin completed the score for his classic Rhapsody in Blue. He was only 26 years old. Gershwin did not have an interest in music until his family bought him a piano when he was twelve. Nine years later he had his first hit, at age 21,"Swanee", with lyrics written by Irving Caesar
1925-Drummer Sam Woodyard born, Elizabeth, NJ.
http://www.drummerworld.com/drummers2/Sam_Woodyard.html
1926 - George Burns and Gracie Allen were married by a Justice of the Peace in Cleveland, Ohio. They had been a comedy team for 4 years prior to getting married, and worked successfully for decades together in radio, film, and television until Allen's fatal heart attack in 1964. 1950 - In Nashville, Tennessee, Ernest Tubb made his first appearance at "The Grand Ole Opry". Ernest also did a daily 15-minute radio program that was very popular in West Texas. In fact, the show was so popular, Tubb bought the radio station that aired the program for years, KGKL in San Angelo, Texas.
1927- the inauguration of the transatlantic commercial telephone service began when Walter Sherman Gifford, president of the American Telephone and Telegraph Company, who was in New York, talked to sir George Evelyn Pemberton Murray, secretary of the British Post Office, who was in London. Thirty-one commercial calls were made the first day. The charge was $75 for a three minute conversation. The first private conversation was made by Adolph Simon Ochs, publisher of the New York Times, to Geoffrey Dawson, editor of the Times of London. The messages were transmitted from Rocky Point, NY.
1927 -- Harlem Globetrotters, basketball team, make their debut. http://www.africana.com/Articles/tt_059.htm
http://www.harlemglobetrotters.com/
1935-Birthday of clarinet player Kenny Davern, Huntington, NY
http://www.riverwalk.org/profiles/davern.htm
http://indigo.ie/~jazzirl/archives/davern.htm
http://users.bestweb.net/~msnyder/clarinet/davern.htm
1931- The nation was mired in the depths of the Great Depression. On January 7, the Committee for Unemployment Relief, formed at President Hoover's command in October 1930, released a report that detailed the depths of the nation's woes. According to the committee, some 4 to 5 million Americans were unemployed. However, the Depression only continued to grow worse, which further swelled the unemployment rolls; by 1932, some 13 million Americans were without jobs. 1934 -Converted major league baseball player Billy Sunday, at age 72, began a two-week revival at Calvary Baptist Church in NY City. (Sunday was an evangelist from 1893 until his death in 1935.
1935 -- Emma Goldman talks to Jewish audiences -- the Temple Emanu-El adult school today, the second meeting arranged by Rabbi Harry Stern, & the women's branch of the Arbeiter Ring on Jan. 12 -- which are well received. anarchist feminist
1938-Birthday of singer, pianist Paul Revere, born Harvard, NE.
1939- The United States Trotting Association, the governing body for the sport of harness horse racing, was founded in Indianapolis, IN, at a meeting called by horseman Roland Harriman. The founding was actually a joining of several regional organizations resulting in uniform rules and regulations This unification spurred the growth of harness racing, now followed by nearly 25 millions fans in North America each year.
1939 -- Tom Mooney, a labor activist wrongly convicted of murder in the San Francisco Preparedness Day bombing in July 1916, is freed after 22 1/2 years in jail on false charges, granted an unconditional pardon by Governor Culbert Olson.
See: Frame-up by Curt Gentry, © 1967, WW Norton, New York; Life of an Anarchist: The Alexander Berkman Reader , ed. Gene Fellner, Four Walls Eight Windows, New York: 1992.
http://www.dartmouth.edu/~library/Library_Bulletin/
Nov1989/LB-N89-VClose2.html
1940- Gene Autry's musical variety show premieres on CBS radio, where it will run for the next 16 years. Autry was born in Tioga, Texas, in 1907, the son of a livestock and horse trader who was also a Baptist minister. The family later moved to Oklahoma. In high school, Autry worked as a railway telegrapher at the local railroad depot, where he spent slow moments strumming his $8 guitar and singing. Passing through the depot one day, a stranger-who turned out to be Will Rogers-suggested that Autry try singing on the radio. Inspired, Autry traveled to New York City to look for a singing job but had no luck. Back home, he began working for a local radio station and found success as "Oklahoma's Yodeling Cowboy." Eventually, Autry and railroad dispatcher Jim Long wrote several country songs, including the world's first gold record, "That Silver-Haired Daddy of Mine." Autry became a regular on Sears Roebuck's National Barn Dance, the forerunner of the Grand Ole Opry. In 1934, producer Nat Levine was looking for a guy who could sing, ride a horse, and act in western movies. Autry wasn't an actor but had already established a loyal radio audience, so Levine put him in numerous B-grade westerns. Playing the lead role in a long-running series of Saturday matinee films, Autry became "America's favorite cowboy." In 1940, his musical variety radio show, Gene Autry's Melody Ranch, debuted and took only one hiatus, when Autry joined the Army Air Corps after taking his oath on the air in 1942 (Roy Rogers took his place on the television show while he was gone). He became America's favorite TV cowboy in 1950 when he debuted The Gene Autry Show, which ran through 1956. In each episode, he and his sidekick, Pat Buttram, rode from town to town, maintaining law and order. From "Back in the Saddle Again" to yuletide mainstays such as "Rudolph the Red nosed Reindeer" and "Frosty the Snowman," Autry's music has etched itself into Americana. The cowboy was also an entrepreneur; he owned hotels, gas stations, and the California Angels baseball team, among other ventures. He also owned a television production company and was proud of discovering "Annie Oakley" star Gail Davis, whom he had featured in dozens of his movies and television program episodes and who had performed in his traveling rodeo. Her appearances spun off into her own series, which Autry's company produced. Autry was inducted into the Country Music Hall of Fame in 1969.
1942- Paul Revere of Paul Revere and the Raiders birthday, born Harvard, Nebraska.
http://www.paulrevereraiders.com/history.html
http://www.history-of-rock.com/paul_revere_and_the_raiders.htm
1944--SPECKER, JOE C. Medal of Honor
Rank and organization: Sergeant, U.S. Army, 48th Engineer Combat Battalion. Place and date: At Mount Porchia, Italy, 7 January 1944. Entered service at: Odessa, Mo. Birth: Odessa, Mo. G.O. No.. 56, 12 July 1944. Citation: For conspicuous gallantry and intrepidity at risk of life, above and beyond the call of duty, in action involving actual conflict. On the night of 7 January 1944, Sgt. Specker, with his company, was advancing up the slope of Mount Porchia, Italy. He was sent forward on reconnaissance and on his return he reported to his company commander the fact that there was an enemy machinegun nest and several well-placed snipers directly in the path and awaiting the company. Sgt. Specker requested and was granted permission to place 1 of his machineguns in a position near the enemy machinegun. Voluntarily and alone he made his way up the mountain with a machinegun and a box of ammunition. He was observed by the enemy as he walked along and was severely wounded by the deadly fire directed at him. Though so seriously wounded that he was unable to walk, he continued to drag himself over the jagged edges of rock and rough terrain until he reached the position at which he desired to set up his machinegun. He set up the gun so well and fired so accurately that the enemy machine-gun nest was silenced and the remainder of the snipers forced to retire, enabling his platoon to obtain their objective. Sgt. Specker was found dead at his gun. His personal bravery, self-sacrifice, and determination were an inspiration to his officers and fellow soldiers.
1945- Anthony Richard ( Tony) Conigliaro, Baseball player born at Revere, MA. Cnigiliaro led the American League in home runs in 1965 and was one of the most beloved Boston Red Sox players of his generation. He was beaned by jack Hamilton on August 18,1967, and after missing all of 1968, made a comeback. Died at Boston, Feb 24, 1990.
1945---SHOUP, CURTIS F Medal of Honor
Rank and organization: Staff Sergeant, U.S. Army, Company I, 346th Infantry, 87th Infantry Division. Place and date: Near Tillet, Belgium, 7 January 1945. Entered service at: Buffalo, N.Y. Birth: Napenoch, N.Y. G.0. No.: 60, 25 July 1945. Citation: On 7 January 1945, near Tillet, Belgium, his company attacked German troops on rising ground. Intense hostile machinegun fire pinned down and threatened to annihilate the American unit in an exposed position where frozen ground made it impossible to dig in for protection. Heavy mortar and artillery fire from enemy batteries was added to the storm of destruction falling on the Americans. Realizing that the machinegun must be silenced at all costs, S/Sgt. Shoup, armed with an automatic rifle, crawled to within 75 yards of the enemy emplacement. He found that his fire was ineffective from this position, and completely disregarding his own safety, stood up and grimly strode ahead into the murderous stream of bullets, firing his low-held weapon as he went. He was hit several times and finally was knocked to the ground. But he struggled to his feet and staggered forward until close enough to hurl a grenade, wiping out the enemy machinegun nest with his dying action. By his heroism, fearless determination, and supreme sacrifice, S/Sgt. Shoup eliminated a hostile weapon which threatened to destroy his company and turned a desperate situation into victory.
1946- Rolling Stone publisher Jann Wenner birthday, born NY, NY.
http://207.171.166.140/name/nm0921048/bio
http://207.171.166.140/name/nm0921048/
1948-Birthday of singer Kenny Loggins, born in Everett, Washington. He wrote the "House at Pooh Corner," a hit for the Nitty Gritty Dirt Band, before teaming with Jim Messina for several albums and the top-10 single "Your Mama Don't Dance" in the 1970's. The duo split in 1976, and Loggins did well on his own with such hit singles as "Footloose," the theme from the 1984 movie, and "Danger Zone" in 1986. 1949-Birthday of singer Tom Waits, Ponoma, CA
http://www.tomwaits.com/
http://www.officialtomwaits.com/
http://www.geocities.com/SoHo/7587/start.html
1950-- Nova Scotia native Hank Snow made his debut on the Grand Ole Opry. Later that year, his recording of "I'm Movin' On" stayed on the Billboard country chart for 44 weeks, selling more than a million copies.
1950-- Gene Autry's "Rudolph, the Red-Nosed Reindeer" hits #1
1951—Top Hits
Tennessee Waltz - Patti Page
The Thing - Phil Harris
Nevertheless - Jack Denny
I Love You a Thousand Ways - Lefty Frizzell
1952 -- Actor Phillip Loeb, blacklisted in 1950 as a possible Communist sympathizer, is fired from highly successful TV comedy "The Goldbergs" because no one would sponsor it otherwise.
http://www.pbs.org/newshour/bb/entertainment/july-dec97/
blacklist_10-24.html
http://www.tvparty.com/vaultgold.html
http://www.woolmancentral.com/famcou.html
http://www.sag.com/blacklist.html
1954 - The Duoscopic television receiver debuted, it allowed the viewer to watch two different shows at the same time. It was a very early, very primitive, picture-in-picture, split-screen, tested in New York City and Chicago, Illinois. DuMont Laboratories, owner of the DuMont Television Network produced the set.
1954-- Muddy Waters records "Hoochie Coochie Man"
1955- Metropolitan Opera House, New York City, Marian Anderson, contralto, became the first African-American opera singer when she sang the role of the fortune teller Ulrica in Giuseepe Verdi's "Un Ballo in Maschera."
( lower half of: http://memory.loc.gov/ammem/today/jan07.html )
1956-- Dean Martin's "Memories Are Made of This" hits #1
1957-Birthday of Katie Couric, born Arlington, Virginia. She was co-anchor of "The Today Show" starting in 1991 and in 2007 became CBS News Anchor.
http://members.aol.com/flopez1542/page5.html
http://www.imdb.com/name/nm0183698/
1958 - The Gibson Guitar Company patented the Flying V guitar, favorite instrument of many rock musicians
1959—Top Hits
The Chipmunk Song - The Chipmunks
Smoke Gets in Your Eyes - The Platters
Problems - The Everly Brothers
City Lights - Ray Price1959- "GE College Bowl" quiz show premieres on NBC TV
http://www.jumptheshark.com/c/collegebowl.htm http://www.classicthemes.com/50sTVThemes/themePages/collegeBowl2.html
1962 -- The Western Division defeats the Eastern Division 47-27 in the first AFL All-Star Game played before 20,973 in San Diego.
http://images.nfl.com/history/images/0107.jpg
1962-- Chubby Checker's "The Twist" hits #1 -- again
1967—Top Hits
I'm a Believer - The Monkees
Snoopy Vs. the Red Baron - The Royal Guardsmen
Tell It Like It Is - Aaron Neville
There Goes My Everything - Jack Greene
1968 - Postage rates in the United States went up by a penny; making the cost to send an ounce of mail six cents.
1971- the temperature at Hawley Lake, AZ dipped to 40 degrees below zero, setting a new record low temperature for the state.
1972- The Los Angeles Lakers defeated the Atlanta Hawks, 134-90, to win their 33rd game in a row, an NBA record.
1972-The NCAA announced that freshmen would be eligible to play varsity football and basketball starting in the fall of 1973.
1975---Top Hits
Lucy in the Sky with Diamonds - Elton John
You're the First, the Last, My Everything - Barry White
Kung Fu Fighting - Carl Douglas
The Door - George Jones
1978-The soundtrack album of the hit disco movie "Saturday Night Fever," featuring the Bee Gees, the Trammps, Tavares, K.C. & the Sunshine Band, Kool & the Gang, MFSB and others enter the soul album chart. It will peak at Number One for six weeks starting February 18 in its 39 weeks on the chart.
1978--The Bar-Kays' "Let's Have Some Fun" enters the soul charts
1979 - Vietnamese forces, aided by Cambodian insurgents, captured Phnom Penh after a two-week invasion and overthrew the Khmer Rouge regime of Pol Pot.
1979 - In the AFC title game, the Pittsburgh Steelers beat the Houston Oilers 34-5 for a Super Bowl trip and their third AFC championship title. They played in a steady rain at Three Rivers Stadium. In the NFC championship game, the Dallas Cowboys shut out the Los Angeles Rams 28-0. (The Steelers beat the Cowboys 35-31 in Super Bowl XIII Jan 21.)
1980--Led Zeppelin's "In Through the Out Door" is awarded a platinum disc. It's the last album issued before the September 25th death of drummer John Bonham.
1981-The "Eagles Live" album goes platinum. The two-record set will turn out to be the final Eagles album until 1994's comeback LP, "Hell Freezes Over".
1982 - The Islanders' Bryan Trottier had his 10th career hat trick.
1982-"Hooked on Classics," using the extended medley format made popular by "Stars on 45," sets popular classical music to a disco beat. The result: It goes platinum on this date.
1983---Top Hits
Maneater - Daryl Hall & John Oates
The Girl is Mine - Michael Jackson /Paul McCartney
Dirty Laundry - Don Henley
Wild and Blue - John Anderson
1984-The Seattle Seahawks reached the AFC Title game for the first time in their history but were defeated by the Los Angeles Raiders, 30-14.
1989 - A tornado in southern Illinois obliterated half the community of Allendale, injuring fifty persons and causing more than five million dollars damage, while thunderstorm winds gusting higher than 100 mph caused ten million dollars damage at Franklin KY. Twenty-five cities, from the Gulf coast to Michigan, reported record high temperatures for the date.
1990 - A rapidly intensifying low pressure system and a vigorous cold front brought heavy rain and high winds to the Pacific Northwest. Two to five inches rains soaked western Washington and western Oregon, and winds gusting above 70 mph caused extensive damage. Wind gusts on Rattlesnake Ridge in Washington State reached 130 mph
1991---Top Hits
Justify My Love - Madonna
High Enough - Damn Yankees
Love Will Never Do (Without You) - Janet Jackson
I've Come to Expect It From You - George Strait
1992 -a rare January thunderstorm rumbled over Sioux Falls, SD. This was the first January thunderstorm recorded in the city since 1939. Meanwhile, thunderstorms produced 6 tornadoes (one F2 and five F1) near Grand Island, NE -- the first tornadoes ever recorded in Nebraska during January.
1993-Michael Jordan scored 35 points to lead the Chicago Bulls to a 130-95 win over the Milwaukee Bucks. The points gave Jordan exactly 20,000 in the 620 th game of his career and made him the second fastest NBA player to reach the mark behind Wilt chamberlain, who did it in 499 games.
1995 - a severe thunderstorm produced a downburst wind gust to 146 mph at Seymour-Johnson AFB in Goldsboro, NC.
1996 - A blizzard paralyzed the Eastern U.S. The storm moved slowly, taking five days to reach New England from the Gulf of Mexico. The National Weather Service called it a storm of "historic proportions" with more than two feet of snow in the Baltimore and Washington, DC area. The mountains of Virginia and West Virginia got up to three feet. More than 100 deaths were blamed on the storm -- the majority from heart attacks. This event was the second in an unrelenting, paralyzing "siege of snowstorms" along the east coast during a ten day period.
1997 - In Los Angeles, California, Heidi Fleiss, known as the "Hollywood Madam", was sentenced to 37 months in prison for cheating on her taxes, laundering call-girl profits, and conspiring to hide her wrongdoing. According to news sources, Fleiss choked back tears, saying, "I'm sorry. I'm a different person now".
--------------------------------------------------------------

SuDoku
The object is to insert the numbers in the boxes to satisfy only one condition: each row, column and 3x3 box must contain the digits 1 through 9 exactly once. What could be simpler?
http://leasingnews.org/Soduku/soduko-main.htm
--------------------------------------------------------------

Daily Puzzle
How to play:
http://www.setgame.com/set/puzzle_frame.htm
Refresh for current date:
http://www.setgame.com/set/puzzle_frame.htm
--------------------------------------------------------------


http://www.gasbuddy.com/
http://www.gasbuddy.com/GB_Map_Gas_Prices.aspx
http://www.gasbuddy.com/GB_Mobile_Instructions.aspx
--------------------------------------------------------------

Weather
See USA map, click to specific area, no commercials
--------------------------------------------------------------

Traffic Live---
Real Time Traffic Information
You can save up to 20 different routes and check them out
with one click, or type in a new route to learn the traffic live.
--------------------------------